If there was ever a place in the world that perfectly encapsulated vibrant culture, diverse landscapes, and love of life – it's South America! But what is the safest country in South America?
There is passionate Latin blood running thick through every country on the continent. So, it's no wonder that this continent and its' South American music festivals are high on the bucket list of countless travelers.
But the wild nature of the landscapes, combined with a history of civil unrest and underdeveloped countries, has instilled a sense of caution in many adventurers. And as a result, Central and South America have earned a reputation for being unsafe.
This causes many new travelers to be more hesitant to travel to the continent.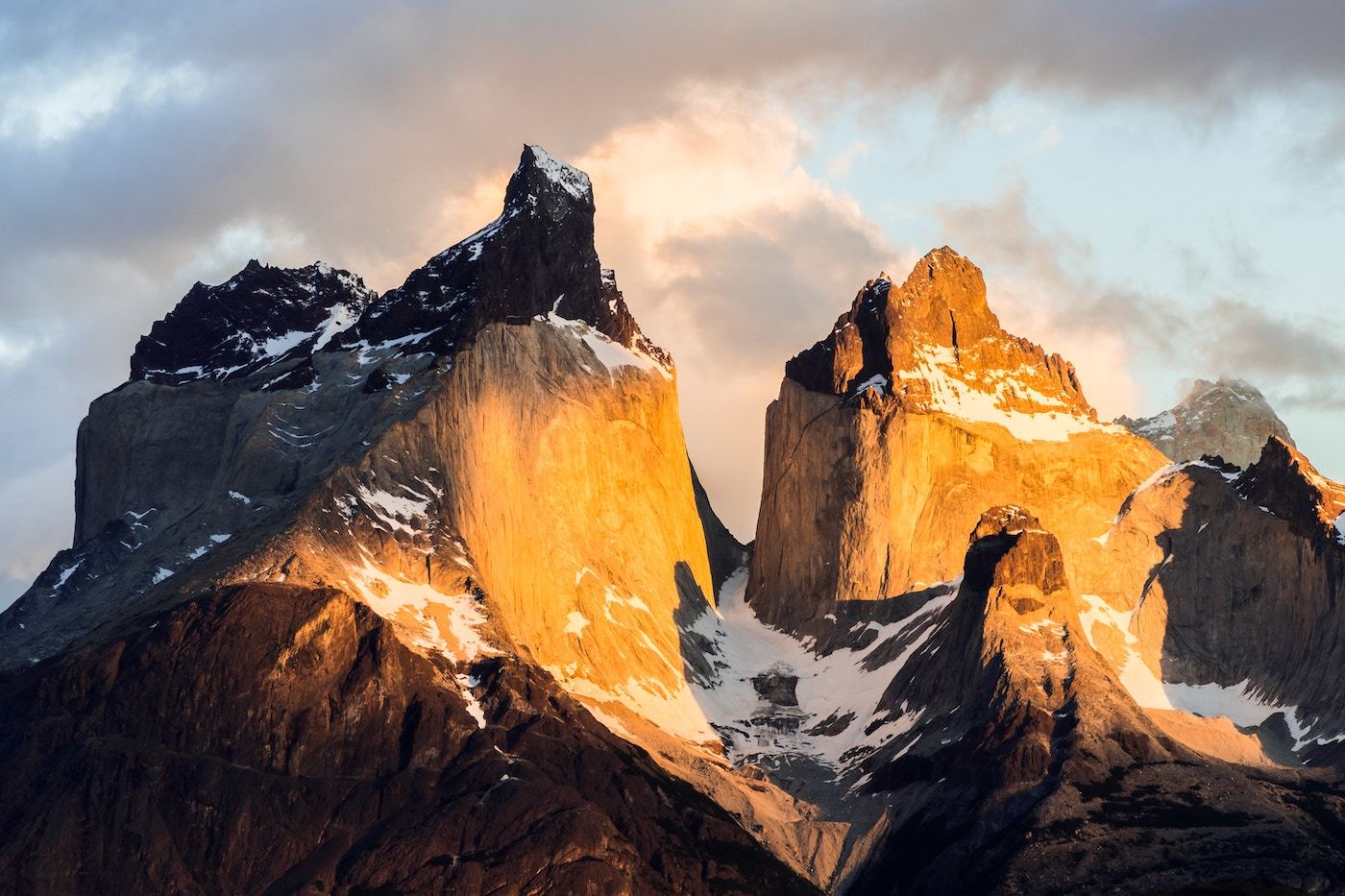 The good news is that a lot of these hesitations can easily be countered with a little bit of preparation and knowledge. There is far too much beauty and culture on the continent to ignore, and there are loads of safe places to visit in South America. So here are my top picks!
The Safest South American Countries
---
1) Chile
Is Chile safe? Yes. In fact, Chile ranks in the top 55-60 of the safest countries in the world according to the global peace index.
Crime rates are incredibly low, and the only real safety risk is getting lost while hiking in one of the many beautiful national parks! If you're looking to begin your South American travels but are worried about safety concerns, then just book a flight down to Chile for a mind-blowing and safe outdoor adventure!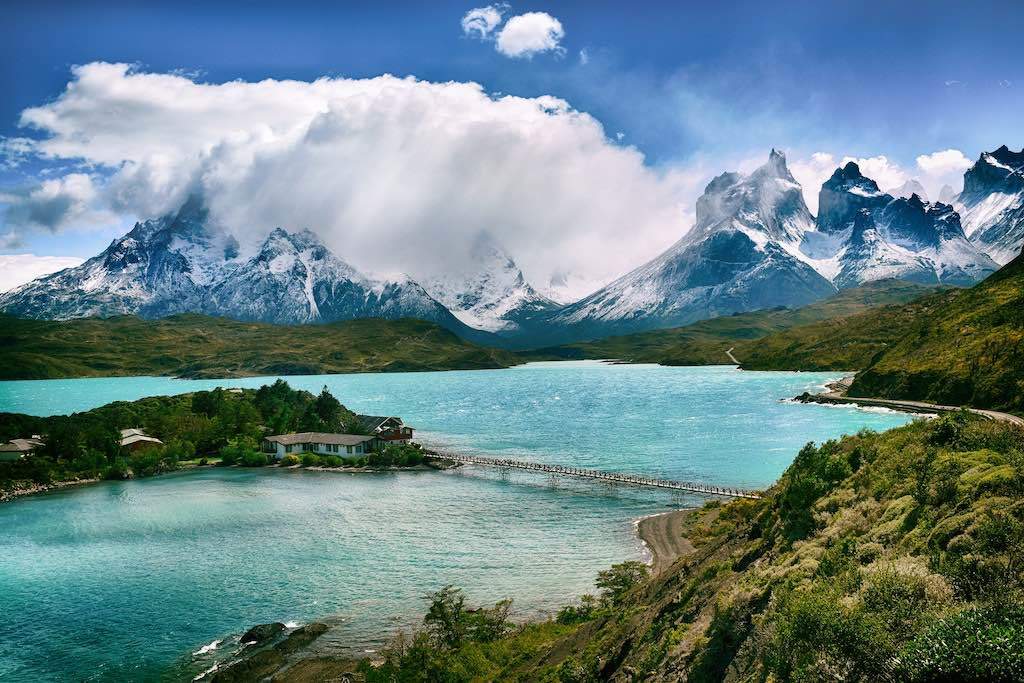 Chile's one of the best countries to visit in South America due to its many different wild regions and hiking trails — particularly through Patagonia. From the Atacama Desert in the north to the lush forests in the south and pristine beaches on the coast – Chile certainly is a paradise filled with hidden gems.
Perhaps the biggest threat in Chile is the chance of an earthquake. Even so, this is an incredibly rare occurrence, and travelers shouldn't concern themselves too much with this risk as it is a fairly predictable natural disaster.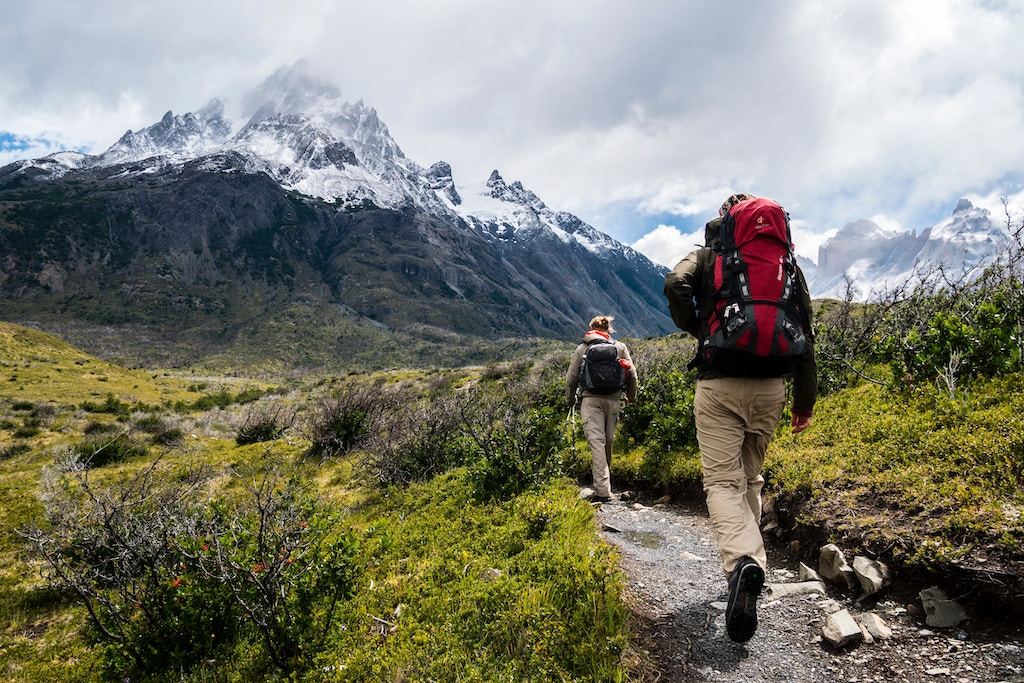 ---
Highlight Activities in Chile
Hike through Torres del Paine National Park in Patagonia for the ultimate wild adventure.
Visit Easter Island's famed monolithic sculpted stone statues, which symbolize aboriginal history.
Book a trip to Santiago around the country's biggest music festival, Lollapalooza, Chile.
Spend a day (or more) in the breathtaking city of Valparaíso, dubbed Chile's cultural capital.
Discover the 'Hand of the Desert', a huge sculpted hand in the middle of the Atacama desert that deserves to be marveled at
"Chile is nature on a colossal scale, but travel here is surprisingly easy if you don't rush it." – Take a read through the Chile Lonely Planet Travel Guide online to help start planning your trip!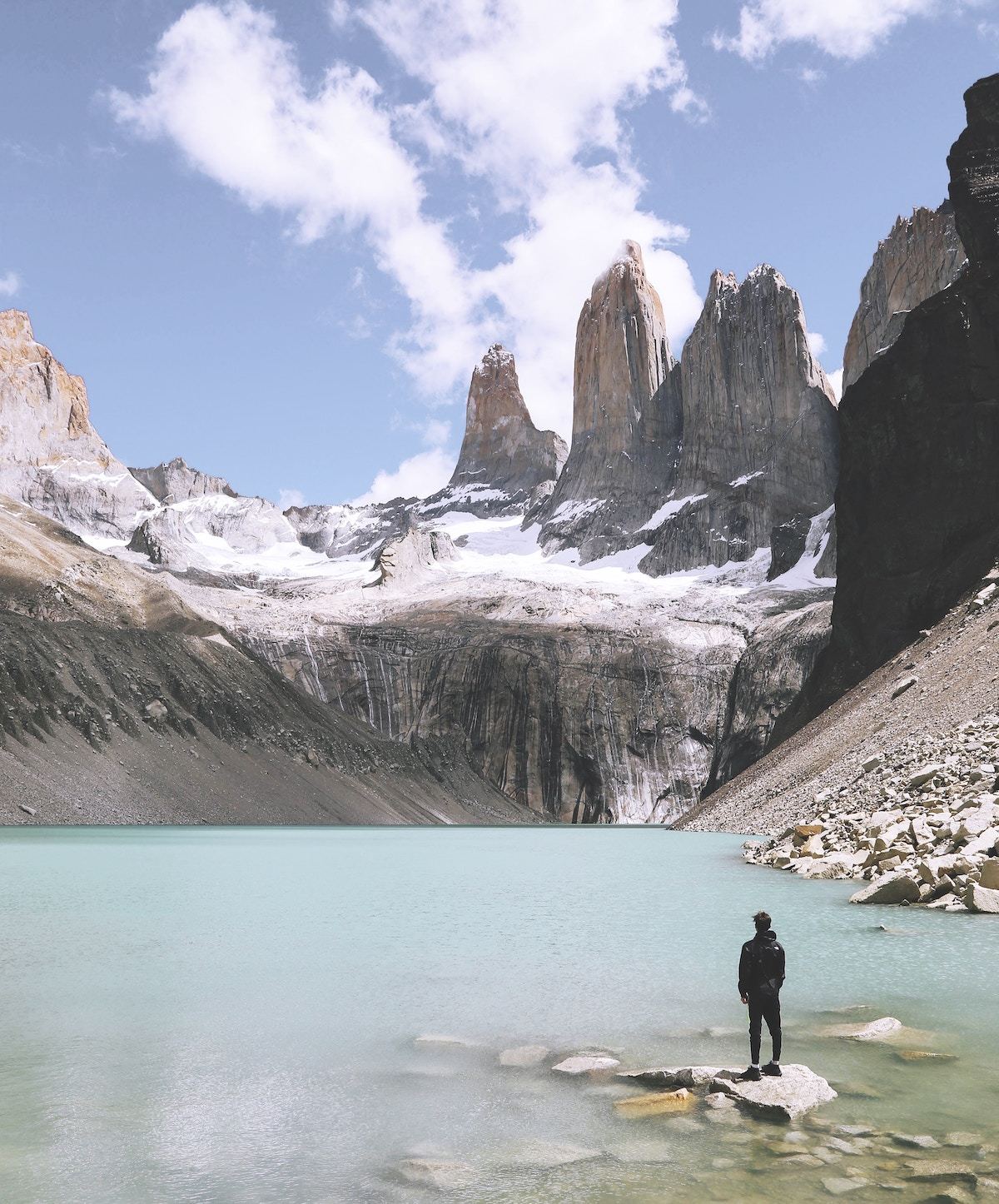 This is Santiago, Chile 🇨🇱 Safe? Beautiful? Must Visit? What to do in the city. Travel Guide
---
Interested in a Group Tour to Chile & Patagonia?
Click through to these amazing tours for more photos, reviews, dates, and availability!
Torres Del Paine: The W Trek (6-Day Trip): "Here's a quick six-day trip that's simply perfect as an add-on to other Patagonian adventures. Torres del Paine's W Trek is celebrated by active travelers globally as one of the most scenic treks anywhere. Spend four days walking through stunning landscapes surrounding Grey Glacier, French Valley, and the imposing three towers. While the trek alone is challenging enough, the real contest comes in needing to take your camera out so frequently."
Hike Patagonia in Depth (14 Days | 2 Countries): "For those looking to explore a corner of the world that is well off the tourist track (in addition to some incredible highlights), this two weeks of hiking through some very remote areas of Patagonia is your opportunity to roam wild and free, my friend. With snow-capped mountains and blue skies as your backdrop, you'll hike through otherworldly Torres del Paine National Park, staggering El Chaltén, sobering Glacier National Park, and the highly celebrated W Trek. Get ready for the walk of your life."
---
2) Uruguay
Uruguay also falls among the top safest Central American countries and the world. A visit down here promises an insanely laidback atmosphere and chilled-out experience.
The voluntary democratic elections have resulted in a strong base of political stability, and the country is a low-risk area for natural disasters. Uruguay is considered one of the safest countries in Latin America, making it a fantastic choice for your travels.
Even though Uruguay is one of the smallest South American countries, it sure does offer a wealth of activities and experiences for travelers to enjoy during their visit! From long stretches of pristine beaches to a healthy diversity of marine life and relaxing hot springs – Uruguay is an excellent (and safe) place to visit for your next holiday!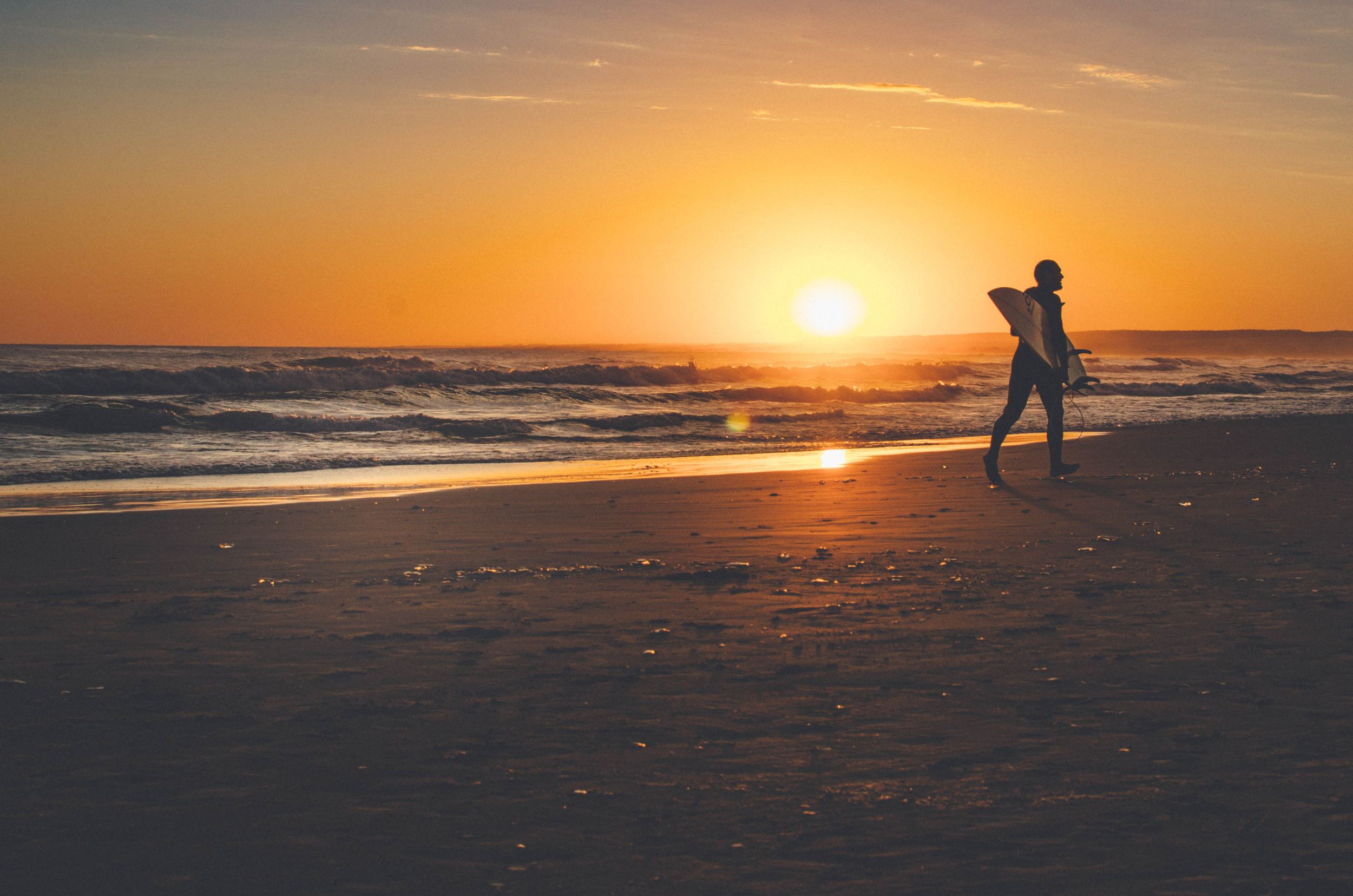 ---
Highlight Activities in Uruguay
Indulge in the relaxing hot springs in Salto and Paysandú.
Visit one of the many exquisite vineyards and wine-tasting experiences in Uruguay – be sure to taste their local red wine, Tannat.
Explore the area around Punta del Diablo, which boasts a fortress, campsites, and unspoiled beaches.
Visit one of the local markets and try out the local cuisine. I would definitely recommend Mercardo del Puerto for its wide variety of options and its epic vibe.
Attend a traditional South American carnival with an Uruguayan twist in La Pedrera.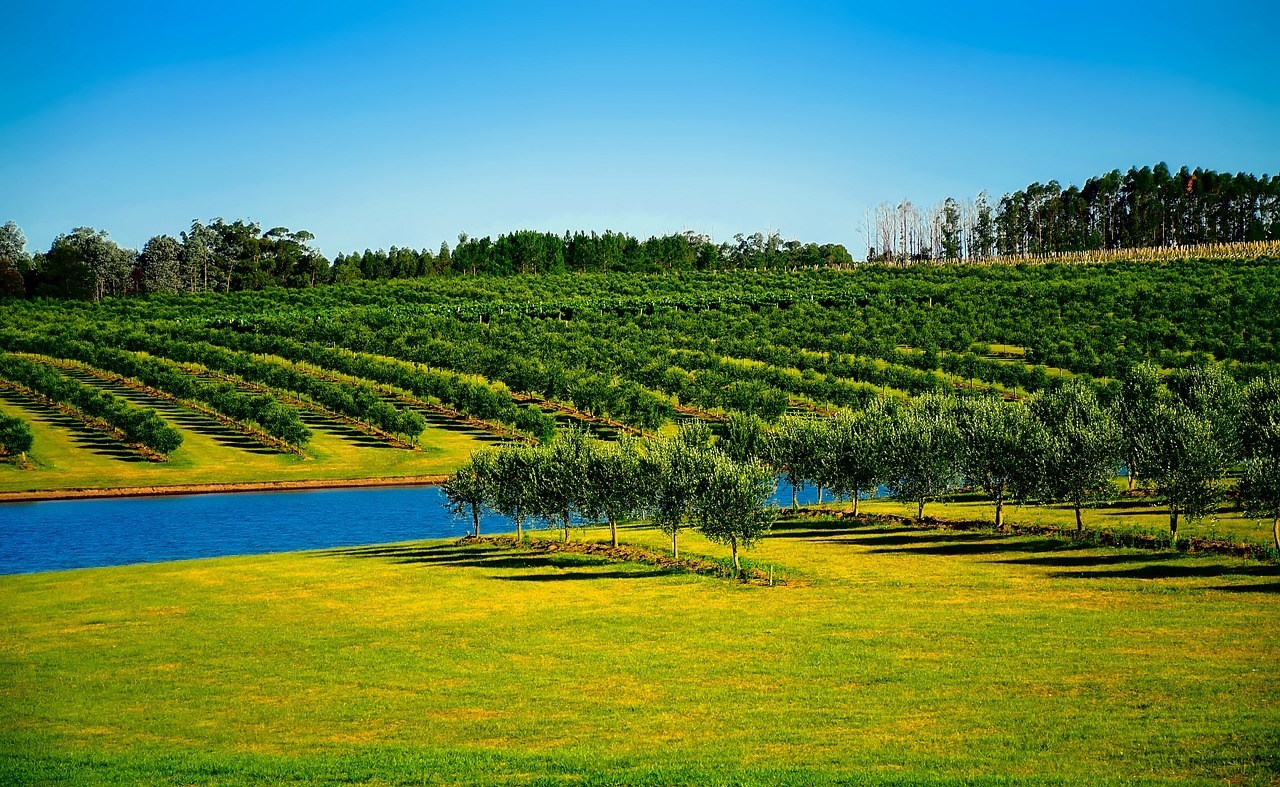 Montevideo Vacation Travel Guide | Expedia
---
Interested in a Group Tour to Uruguay
It's common for most group tours in South America to visit multiple countries, especially Uruguay (as most travelers come specifically for the waterfalls). Check out these two below for an idea of itineraries! They both look awesome!
Explore Bolivia to Brazil (31 Days | 5 Countries): "Travel to South America and explore the cultures of Bolivia, Argentina, Brazil and Uruguay. Take the road less travelled from sky-high La Paz to party-ready Rio de Janeiro, stopping in at vibrant cities, small towns, incredible natural wonders and tropical beaches along the way. Discover the modern and traditional cultures of five amazing countries, meet wonderfully friendly locals and see the best of South America on this huge Overland adventure."
Buenos Aires to Rio de Janeiro: Falls & Footy: "Get your South American rush with other young travellers unafraid to embrace the new. You'll kick off the adventure in sophisticated Buenos Aires before getting back to nature on day hikes at a working Uruguayan ranch. Marvel at Iguassu Falls, then hop on a flight to São Paulo on your way to the Brazilian coast — no gruelling bus ride means more time on the beach. We'll wrap up in the party in Rio, where you're free to embrace the carnival atmosphere from our centrally-located Copacabana hostel."
---
3)
Argentina
The steep mountains, astounding glaciers, and magnificent waterfalls all make Argentina a hot spot to travel to. In addition to unparalleled natural beauty, the country also boasts an impressive culture that manifests in architecture, art, music, and literature.
Much like the rest of South American countries, Argentina is well-known for its football. With the likes of one of the best players in the world, Argentinian Lionel Messi, you can only imagine the level of national pride.
Argentina is the third safest country in South America. As is the case with most large cities, though, areas such as Buenos Aires are prone to petty crime, so vigilance is key.
But, arguably, the biggest risk in Argentina is the small chance of dengue fever, which can easily be deterred with the regular use of bug spray when outside the major cities. In the worst-case scenario that a tourist does happen to experience illness, healthcare in Argentina is more than impressive – and free!

---
Highlight Activities in Argentina
The Andes Mountains are Argentina's spectacular mountain range that offers the ultimate hiking experience.
Igazú waterfalls that separate Argentina from Brazil promise a jaw-dropping, sensational experience that is unlike any other.
The Perito Moreno glacier is an iconic attraction in Argentina – and for a good reason.
Dance the night away in one of the many tango dance bars in the vibrant city.
Check out this article by World Nomads for "8 Things to Know Before Visiting Argentina", as it's a pretty fun piece that any thinking about visiting the country should read beforehand!!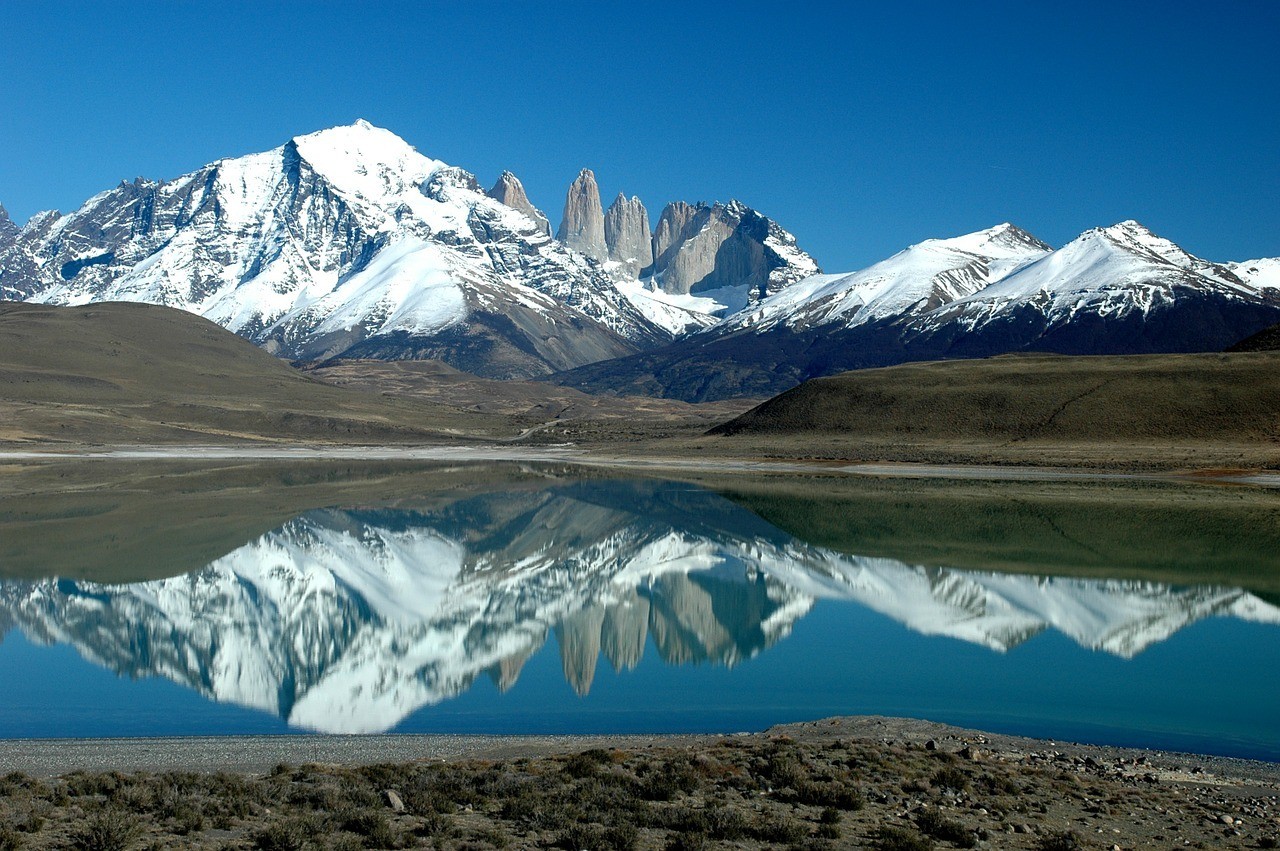 Patagonia Vacation Travel Guide | Expedia
---
INTERESTED IN A GROUP TOUR TO ARGENTINA & PATAGONIA?
Hiking in Patagonia can be quite intense, so I'd highly recommend booking a tour to visit this destination! It'll give you the peace of mind and safety to travel with a group and marvel at the majestic landscape!
Check out these epic Argentina tours and visit their sites for photos, itineraries, prices, and availability!
Highlights of Patagonia (8-Days): "From the jagged, snow-capped glory of peaks like Fitz Roy and Cerro Torre to the gigantic and still-advancing icescape that is the Perito Moreno Glacier, this action-packed Patagonia adventure covers some of the most stunning glacial scenery in the world. Start with a tour of cosmopolitan Buenos Aires, then head to El Chalten to hike the likes of Laguna de los Tres and Laguna Torre. Continue to El Calafate, where the marvels of the Southern Patagonian Ice Field are just a hop, skip and a jump away. Finish in style in back in Buenos Aires, trying your hand at a few tango moves."
The End of the Earth Argentina (14 Days): "Perfect for outdoor enthusiasts who want to experience one of the world's most pristine wilderness settings, this challenging two-week adventure packages the region's essential highlights into one incredible journey. Explore Torres del Paine, encounter the Perito Moreno Glacier, and hike Los Glaciares National Park. With years of local experience, we employ the region's best guides to reveal the extraordinary, bringing you to campsites that provide stunning views of Patagonia. Prepare to be awed."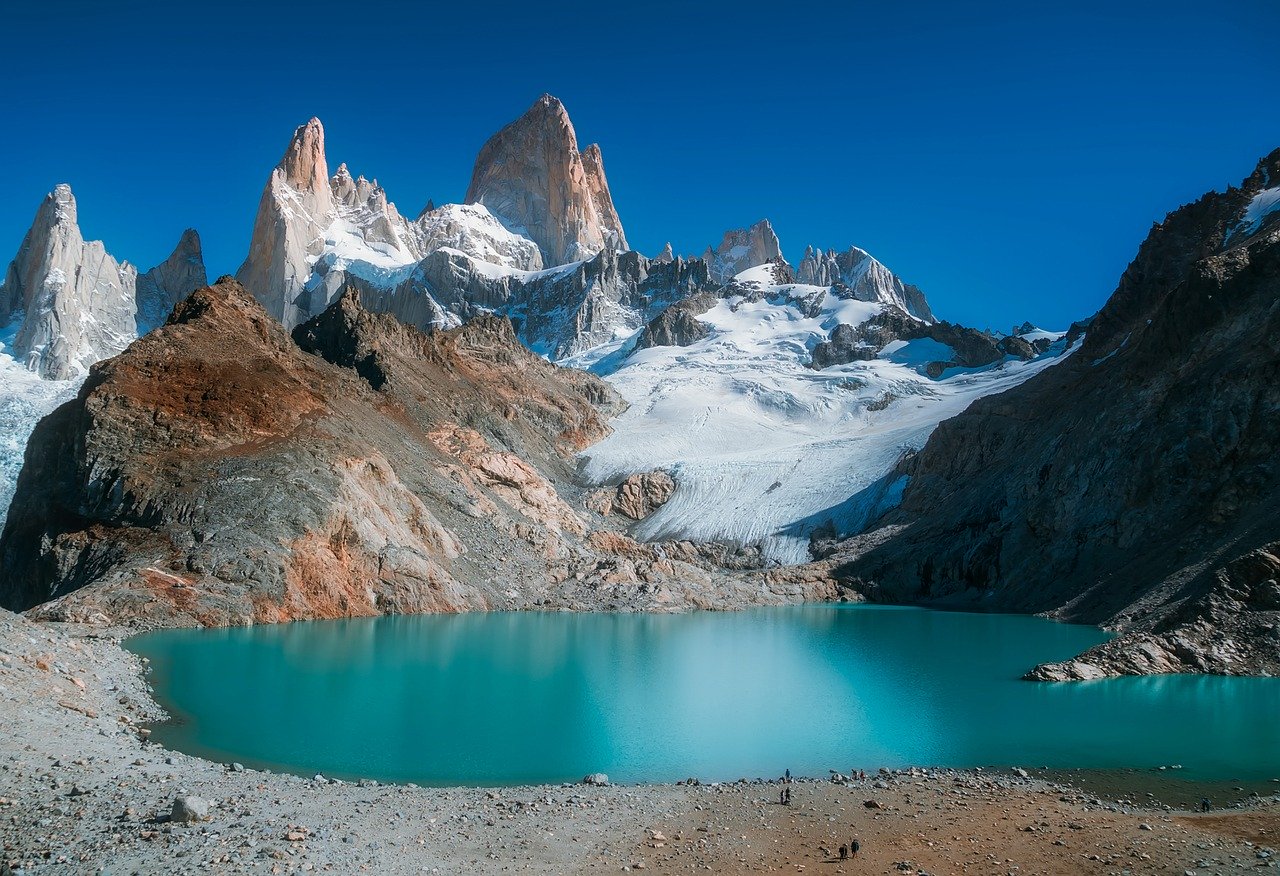 ---
4)
Paraguay
Paraguay isn't a very popular tourist destination in South America, which means that there are no obvious tourist-target spots. Apart from petty crimes and the boisterous revelry that erupts at large gatherings, Paraguay is a fairly safe country to visit.
When you consider the astounding natural beauty of Paraguay, you may find it odd that it isn't more of a popular spot to visit. The country is filled with beautiful waterfalls, natural lakes, and rich landscapes.
One of South America's greatest hidden gems, there are loads of epic activities to do and places to explore.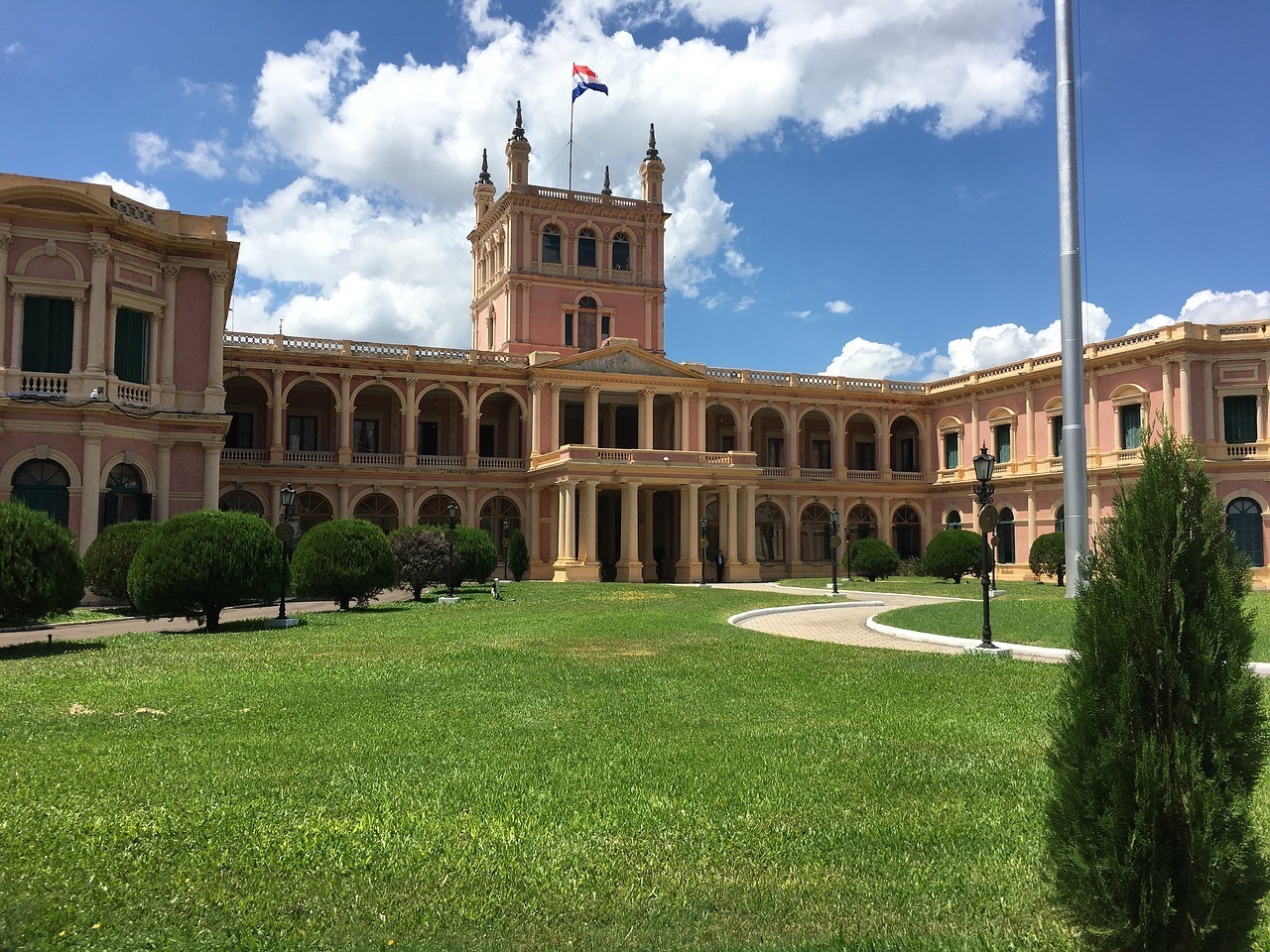 ---
Highlight Activities in Paraguay
Visit the Jesus and Trinidad Jesuit Ruins, which are a testament to the historical richness of the country.
If you love the outdoors, then you simply have to visit Ybycuí National Park, which is great for a day trip.
Take a trip to Saltos del Monday, a thunderous series of waterfalls. If you're feeling extra adventurous, then you can climb up the rocky walls and abseil down.
The Pantanal wetlands are the largest wetlands on the planet and well worth the visit if you find yourself in Paraguay.
"But Paraguay is nowhere near boring or worth skipping: it offers great historic and cultural value to everyone walking through the Asuncion city center, whose old, decaying buildings still show their old splendor and are a proof of how beautiful Asuncion used to be. At nights, you can take a cab ride and enjoy its gorgeous lights, since it's fully illuminated after dark. You can enjoy its nightlife, its many bars, restaurants and its vibrant, though dangerous, city spirit. If you're yearning for some nature, fear not – Paraguay offers safari rides through each eco-region of the country, and you can get acquainted with its fauna and flora with the help of trained safari guides."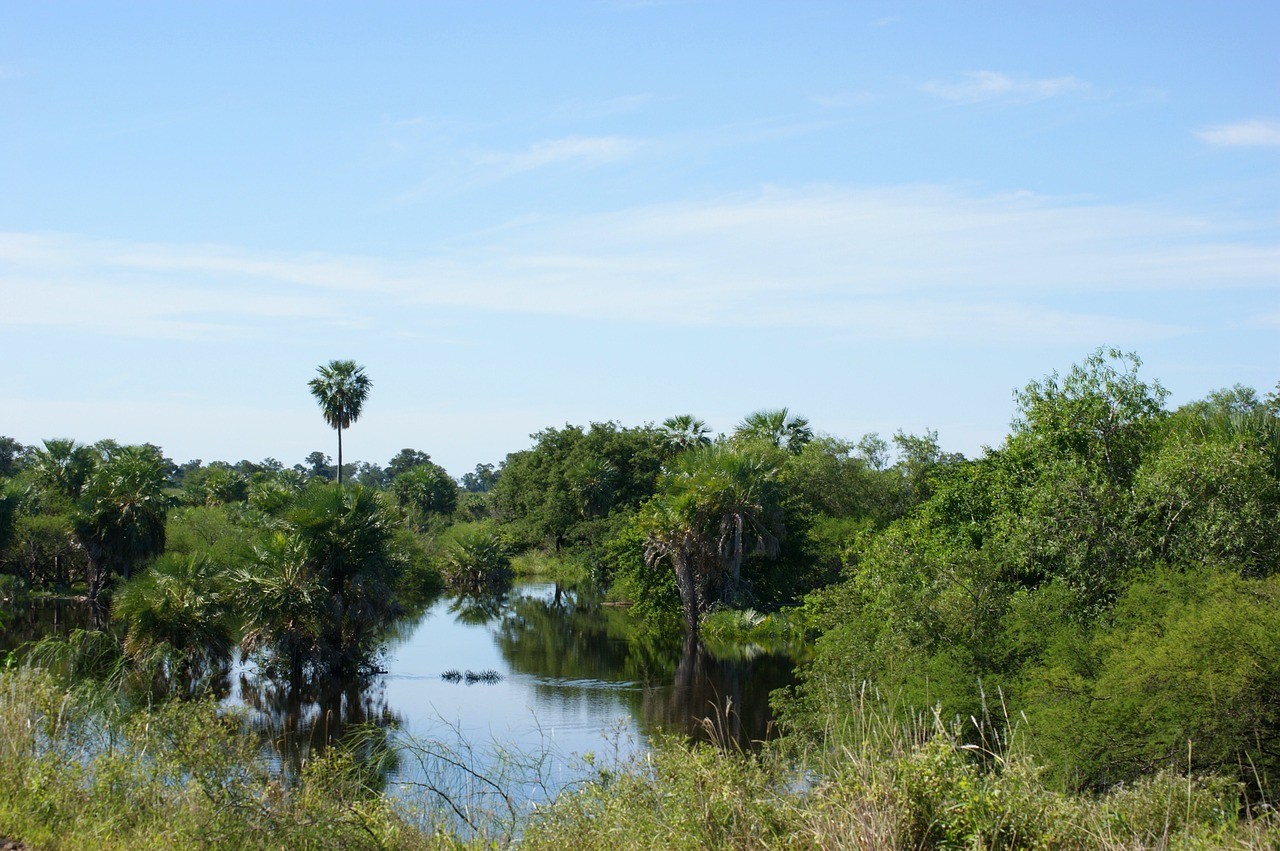 10 Things NOT To Do in Paraguay
---
Interested in a Group Tour to Paraguay?
Go off the beaten path on this epic Intrepid tour! Read through some of the reviews, as they're quite inspiring!
Paraguay Expedition: Asuncion to Iguazu: Surrounded by superstar neighbors, Paraguay has often been overlooked thanks to its location off the well-worn gringo trail between Brazil and Argentina tours. But skip Paraguay, and you'll be missing out on an authentic slice of Latin America. After all, this is a country that lays claim to parts of stunning Iguazu Falls and throws a mean Carnaval come February. Paraguay is a land of extremes: you'll find handmade artisanal stalls standing alongside mega shopping centers, the poor sharing fences with the wealthy, and horse-drawn carts clip-clopping through Asuncion's modern streets. With a rich history and a wealth of national parks to be discovered, all you have to do is decide where to begin.
---
5) Ecuador
Due to its impressive police force, Ecuador is home to some of the safest cities in South America. The main thing to look out for when traveling to Ecuador is the tap water and food. The water is definitely not safe to drink, and food poisoning is, unfortunately, a fairly common occurrence.
With those preparations out of the way, you can safely enjoy all the beauty and fun that Ecuador offers. Ecuador has some of the most beautiful places within its borders, including Galapagos Island, which famously contributed to Darwin's theory of evolution.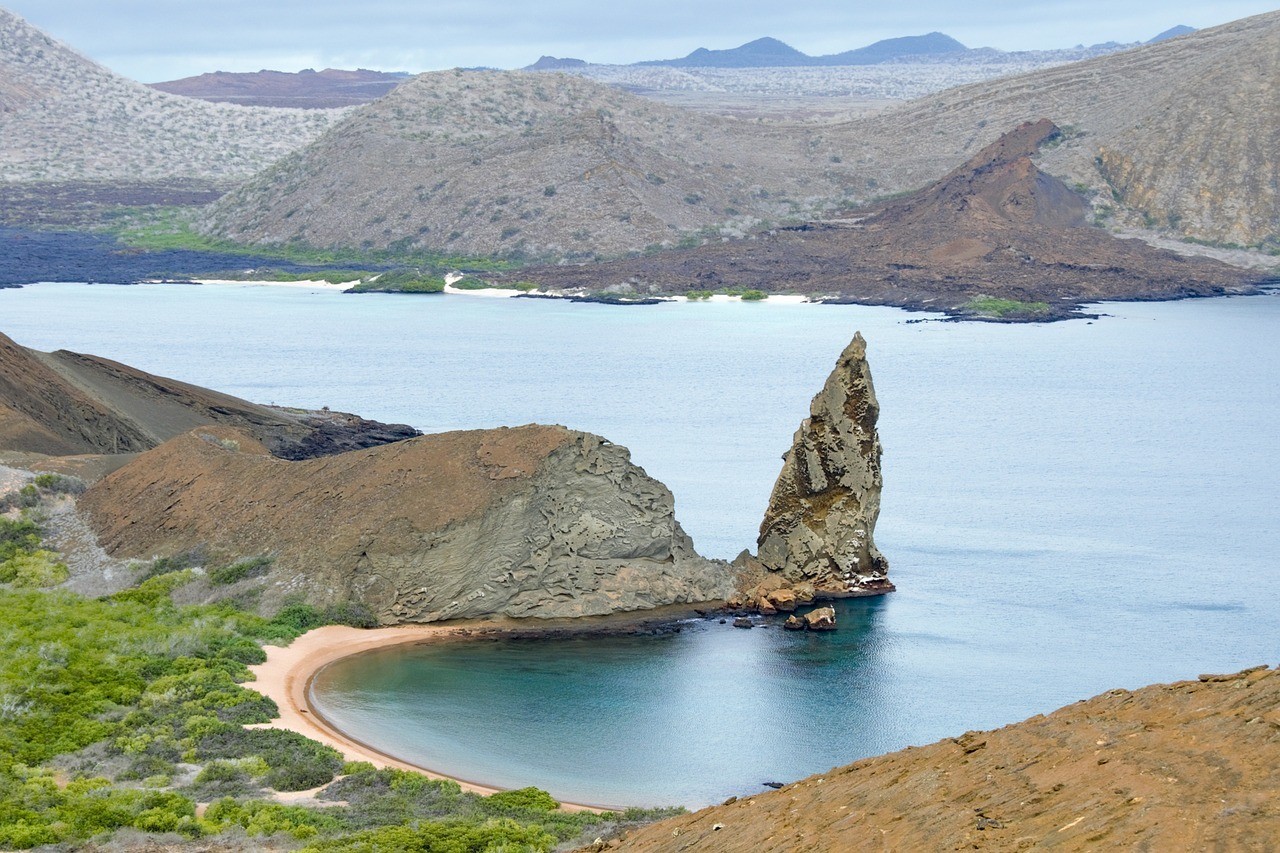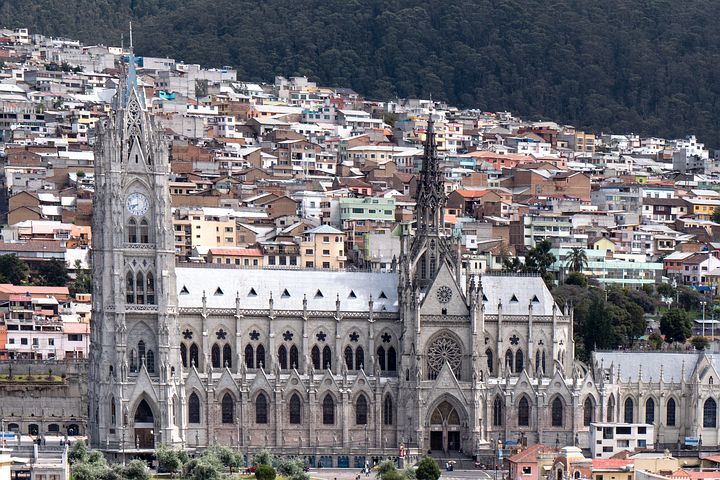 ---
Highlight Activities in Ecuador
The history of the volcanic Galapagos Island has turned the location into a "living museum of evolution" and is a must-visit spot when in Ecuador.
Ecuador's railway system is known to be efficient and well-serviced, making for a unique way of traveling around South America. If this tickles your fancy, then you need to try the Devil's Nose route, which offers a hair-raising ride through the Andes.
Indulge in the intricate culture of the Andean locals by visiting the notorious markets in Otavalo.
Explore the quaint old town of Quito for a truly authentic Ecuador experience.
"Adventure seekers will love the active volcanoes, Romeos will make the most of the cheap red roses and fine chocolate, and anyone with a sense of the fun won't want to miss the chance to stand astride the hemispheres with one foot planted on either side of the equator."
Have a read through this fun article by CNN Travel titled, "Going to Ecuador? 11 things travelers should know first" for some helpful travel tips, things to do, and more!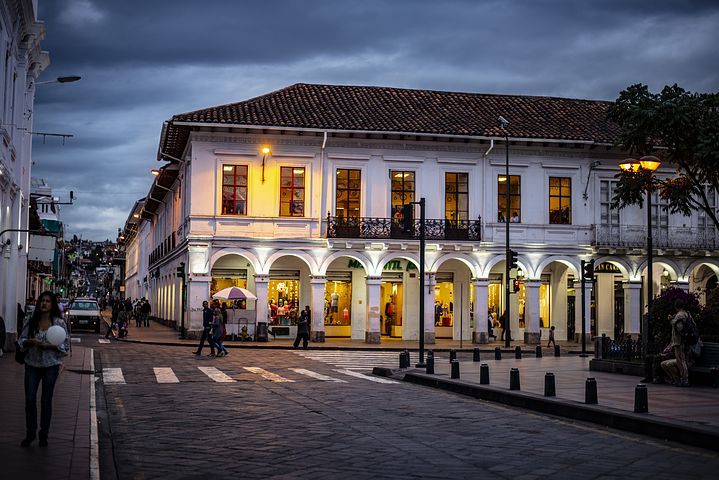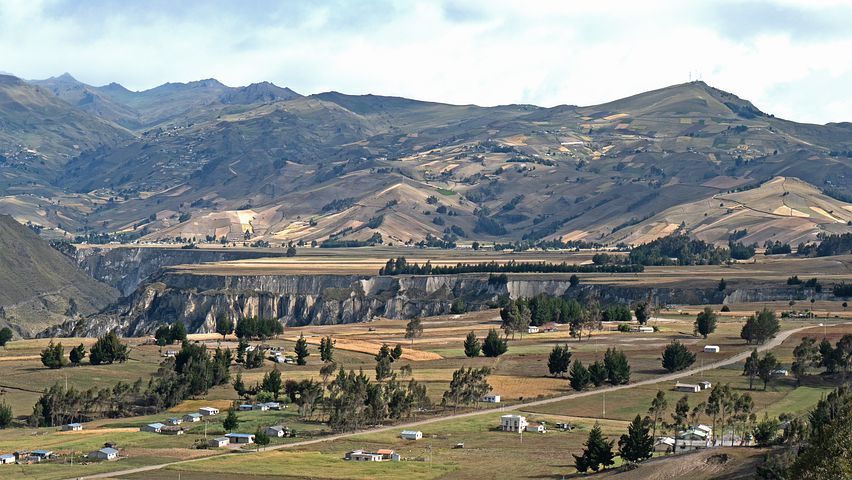 ---
Check out this awesome Youtube Video discussing safety advice for Ecuador! It is really well done and filled with excellent travel tips and information!
Visit Ecuador - Safety Advice for Visiting Ecuador
---
Interested in a Group Tour to Ecuador & The Galapagos?
GALÁPAGOS CENTRAL ISLANDS & INCA DISCOVERY: "From the unique wildlife of the Galápagos to the towering peaks of Peru, discover two of South America's iconic highlights in one comprehensive adventure — explore the Galápagos aboard the Xavier III before flying into the Andean highlands. As one of the larger tour operators in the Galápagos, our exclusively operated fleet of yachts offers great value and in Peru we run our own treks, ensuring the fair treatment of our porters and the quality of food and equipment as you follow the Inca Trail to Machu Picchu. Experience the intense variety and striking beauty of two of South America's most dramatic regions."
Essential Galapagos (9 Days): "The Galapagos Islands have a bit of a reputation – think the wildest wildlife, colourful underwater worlds and some of the most remote beaches and rock forms on earth. Spend nine days discovering this explorer's dream, staying at the bustling centres of Isla San Cristobal, Isabela and Santa Cruz, and top and tailing your island escapade in Ecuador's capital, Quito. Volcanoes, marine iguanas, playful sea lions and the giant tortoise all await on this animal-focused island getaway – what's not to love about the Galapagos?"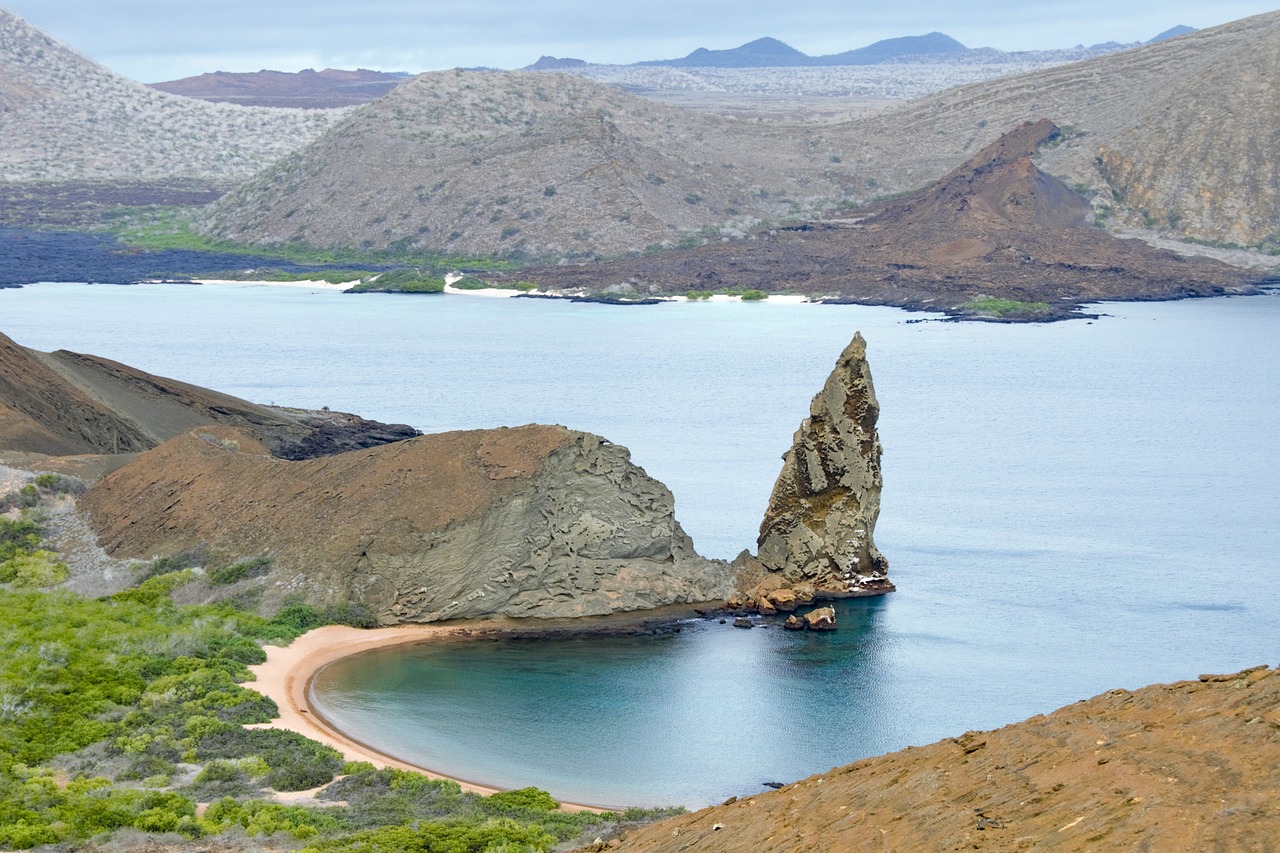 ---
6)
Bolivia
f you are looking for a rugged adventure in a gorgeous setting, you need to plan a trip to Bolivia. It ranks 80th in the global peace index so it is not a destination for the faint-hearted. But, there are significant rewards for travelers willing to push their comfort zones.
It's a known truth that poverty breeds crime. However, despite Bolivia being one of the poorer South American countries, it is still incredibly tourist-friendly.
With the capital city, La Paz, soaring a remarkable 11,942 feet above sea level, Bolivia's altitude is something to note. This means that first-time travelers to the country should take their time settling in.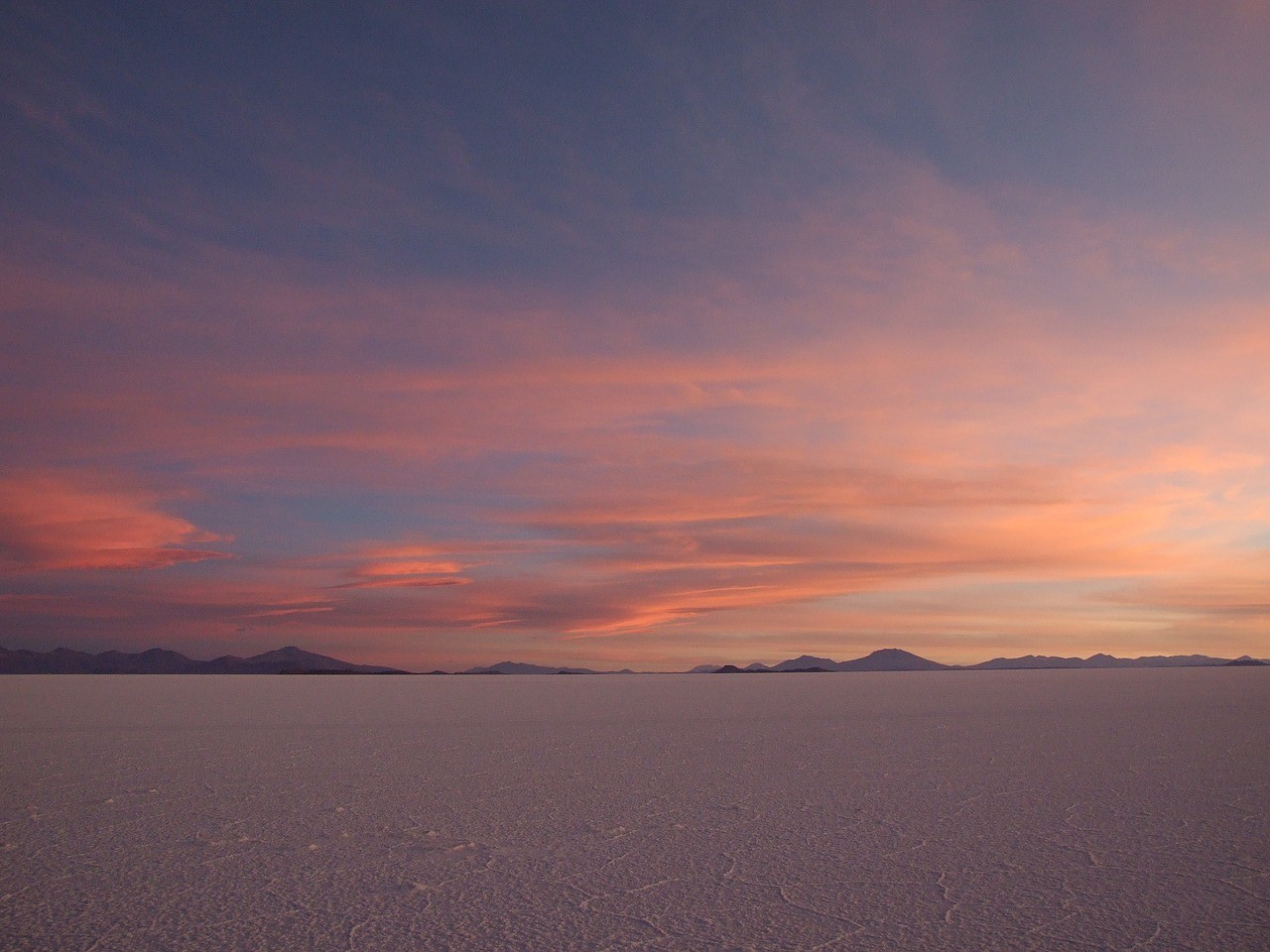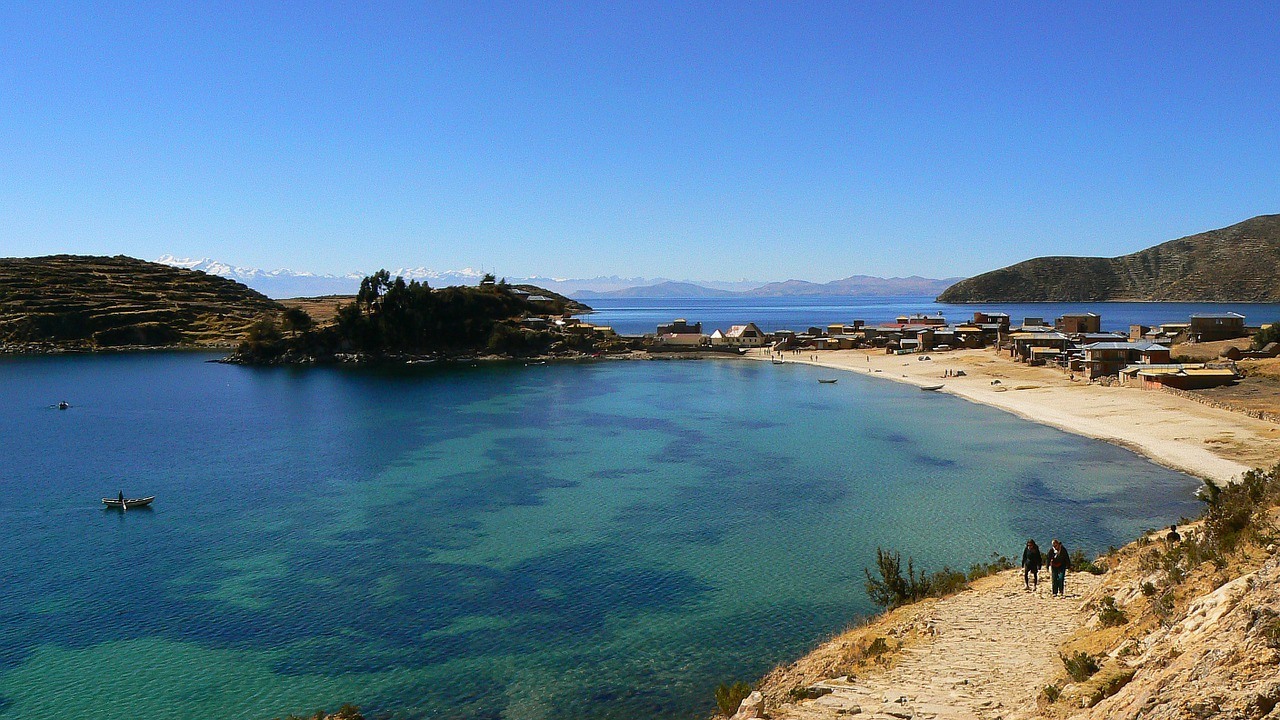 ---
Highlight Activities in Bolivia
For a sight unlike anything you've witnessed before, you need to make your way to the salt flats of Uyuni.
Once you've adjusted to the altitude, trekking in the Cordillera Real is an experience that promises unforgettable memories.
Take a trip to the world's highest navigable body of water – Lake Titicaca– which reaches an altitude of 3821 meters.
Push your limits and opt for one of the many extreme sports available in La Paz, such as abseiling down one of the city's biggest office buildings.
Cholita wrestling is an activity unique to Bolivia and a highlight experience. Essentially, it involves traditionally-clad Bolivian women wrestling each other WWE-style.
"For a first-timer to South America, traveling in Bolivia can feel a bit intimidating. Given that Bolivia has so many unique tourist attractions, there isn't much information easily available for tourists. But Bolivian travel doesn't have to be scary or frustrating, and this country has far too many amazing things to see and experience to miss it out."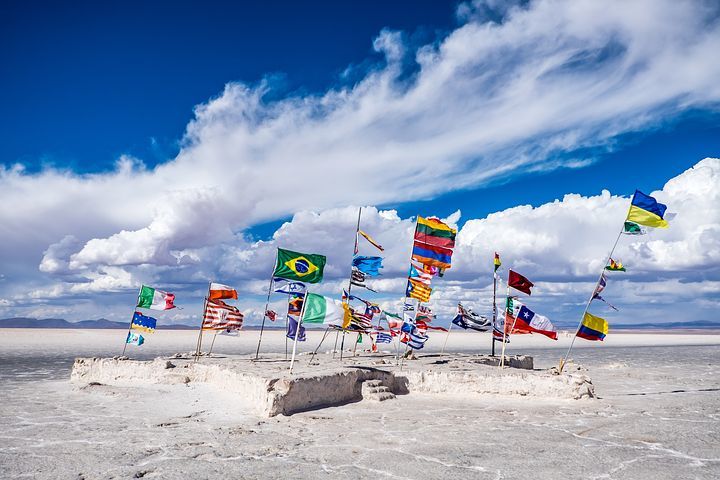 Earth's BIGGEST Mirror - Wonder of the World
---
Interested in a Group Tour to Bolivia?
Check out these widely popular and extremely well-reviewed tours for a South American adventure you'll never forget! Click through to check out the wondrous itineraries, stunning photography, and views dates/ prices.
Best of Bolivia & Argentina (15 Days): "Travel from Bolivia down to Buenos Aires and experience South America's wild interior. Get off the tourist trail on this extraordinary adventure through Bolivia and Argentina. Uncover the rural history of Potosi, explore the cities of La Paz and Sucre, and travel across the sprawling landscapes of the Salar de Uyuni before chasing thrills in Salta and finally arriving in Buenos Aires. This overland tour really does have it all."
Buenos Aires to La Paz: Salt Flats & Sand Dunes: "Breathe in the mountain air of La Paz and dance in the tango milongas of Buenos Aires on a two-week adventure. Connecting the Atlantic to the Andes, you'll journey across the surreal landscapes of the Atacama Desert and the Salar de Uyuni. Feel like a sophisticate as you sip wine in Buenos Aires and pull back the curtain on the centre of the continent. Best of all, you'll do it in the company of other fun, young travellers. Don't choose between inspiring wilderness and urban sophistication – do it all."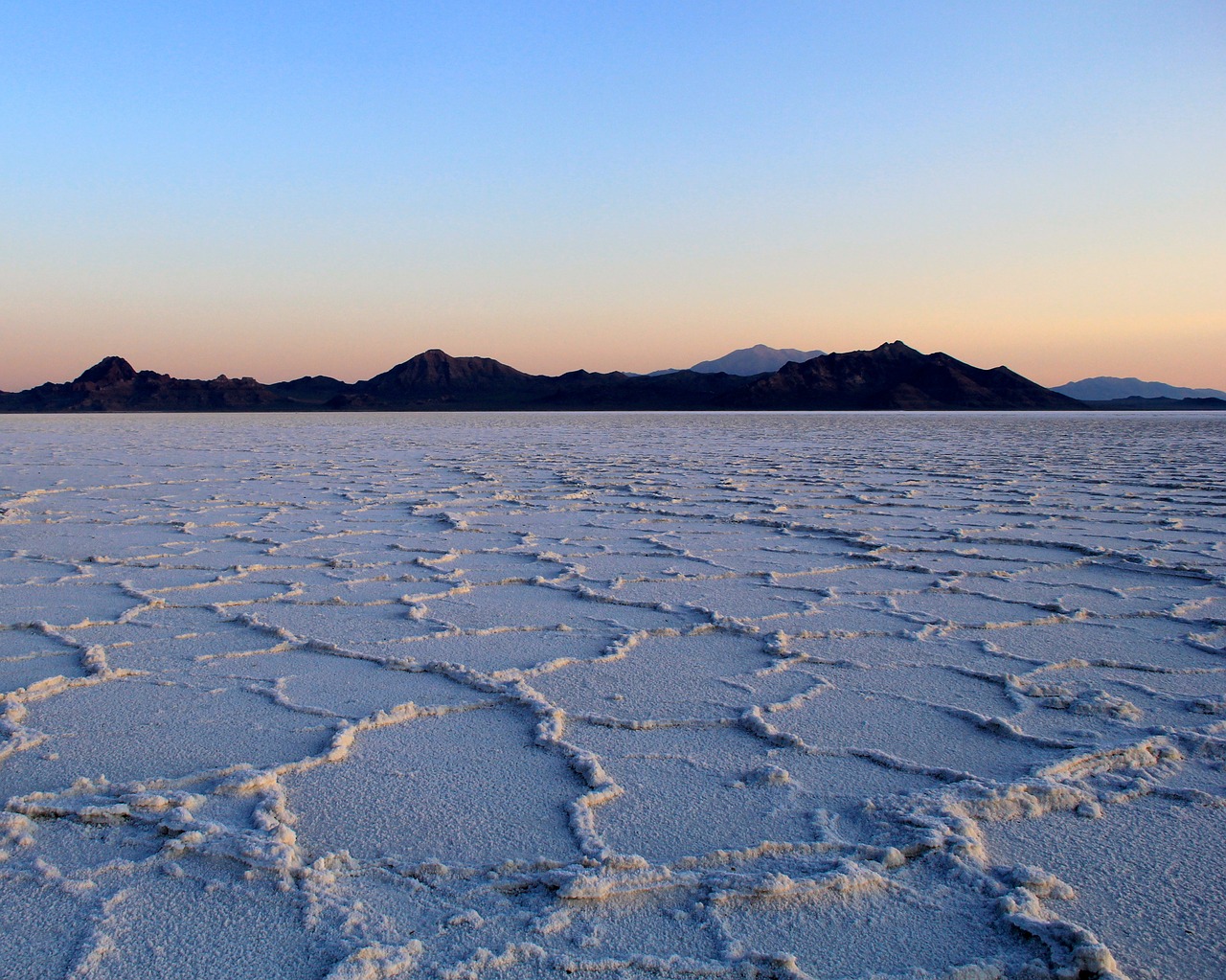 ---
7)
Guyana
Commonly associated with French Guinea and Suriname, Guyana is a lesser-known country in South America. While it is the seventh safest country on the continent, it still has a lot to offer international tourists.
The capital city, Georgetown, has earned a bad reputation for pickpockets, armed robbery, and even assault. However, the country is a great eco-tourist location to explore.
To put it into perspective, Guyana ranks better on the Global Peace Index Map than the United States of America. The country offers rich rewards for those who choose to brave the reputation and visit the unspoiled rainforests and idyllic beaches.
Considered a melting pot of cultures, their cuisine and culture reflect the dynamic influences of various places around the world. As a trailblazer visiting Guyana, you can be sure of a truly surreal experience that is unlike any other.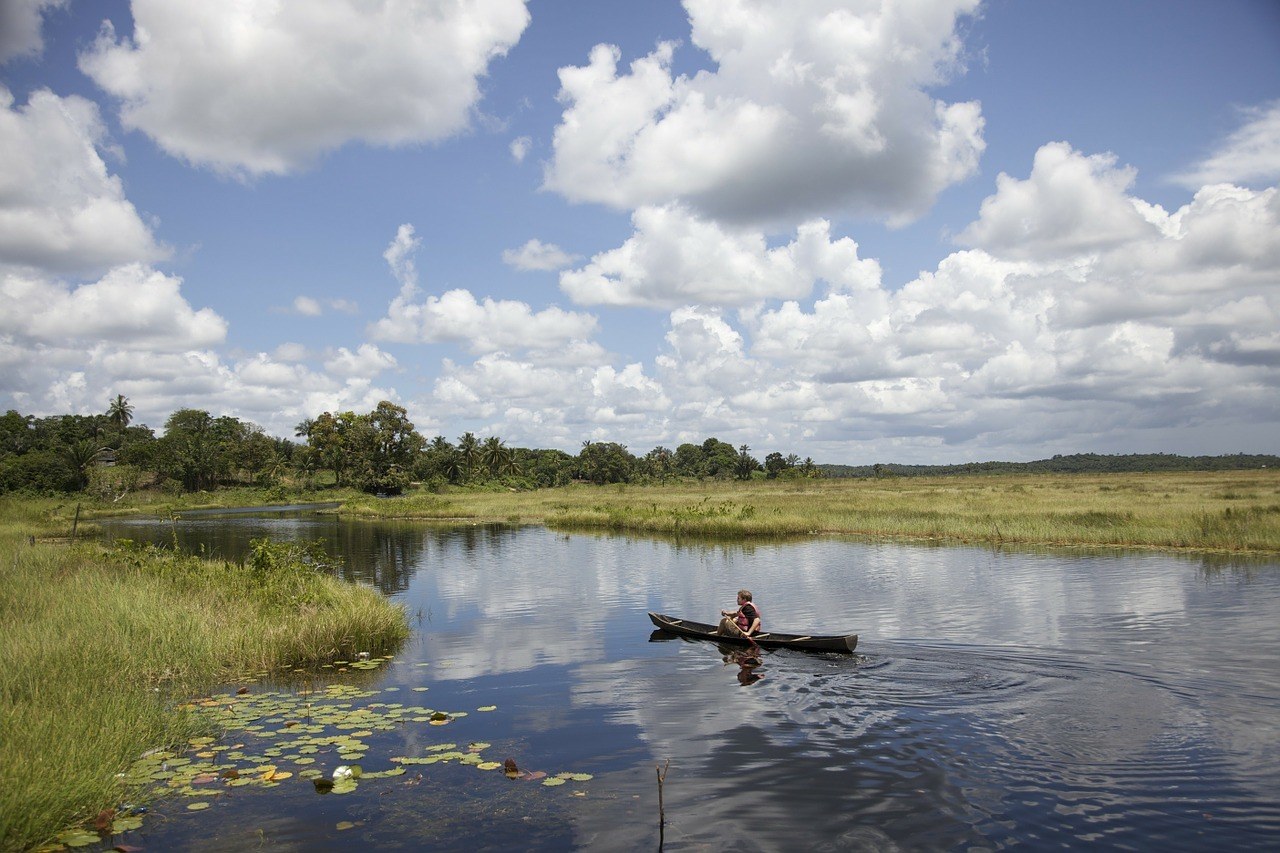 ---
Highlight Activities in Guyana
Enjoy a stroll on the canopy walkway in the Iwokrama Rainforest.
Visit Kaieteur Falls, the world's tallest single-drop waterfall, without the stress of crowds.
Taste the self-proclaimed best rum in the world and visit a local rum distillery in Guyana.
Explore the country's rich history and heritage in its capital city, Georgetown. Important stops include St George's Cathedral and the Bourda market.
Give a quick read through this article, "10 REASONS GUYANA IS SOUTH AMERICA'S SUPERSTAR," for some more Guyana travel inspiration and information!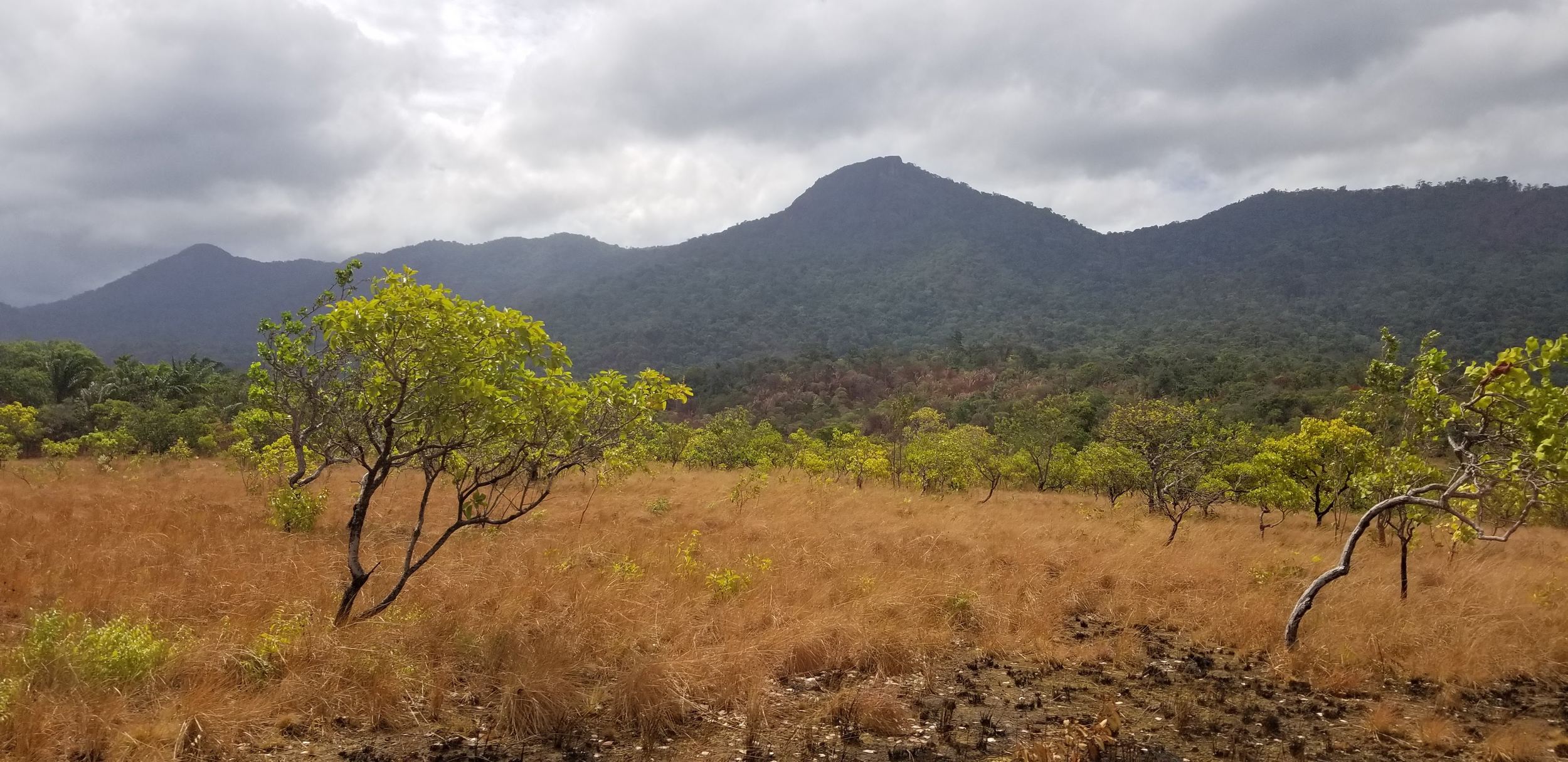 Kaieteur Falls. Guyana ,Take off with captain John.
---
8)
Brazil
Avoid the known dangerous areas in this South American country, and you will have nothing to fear. The warm Brazilian locals, vibrant cities, and magnificent Amazonian forests will have you hooked and not wanting to leave.
Funnily enough, the country has been built with a tourist infrastructure in mind, and as a result, much of the country is relatively safe for travelers. While not the safest South American country, it is far from the dangerous place that it is often told to be.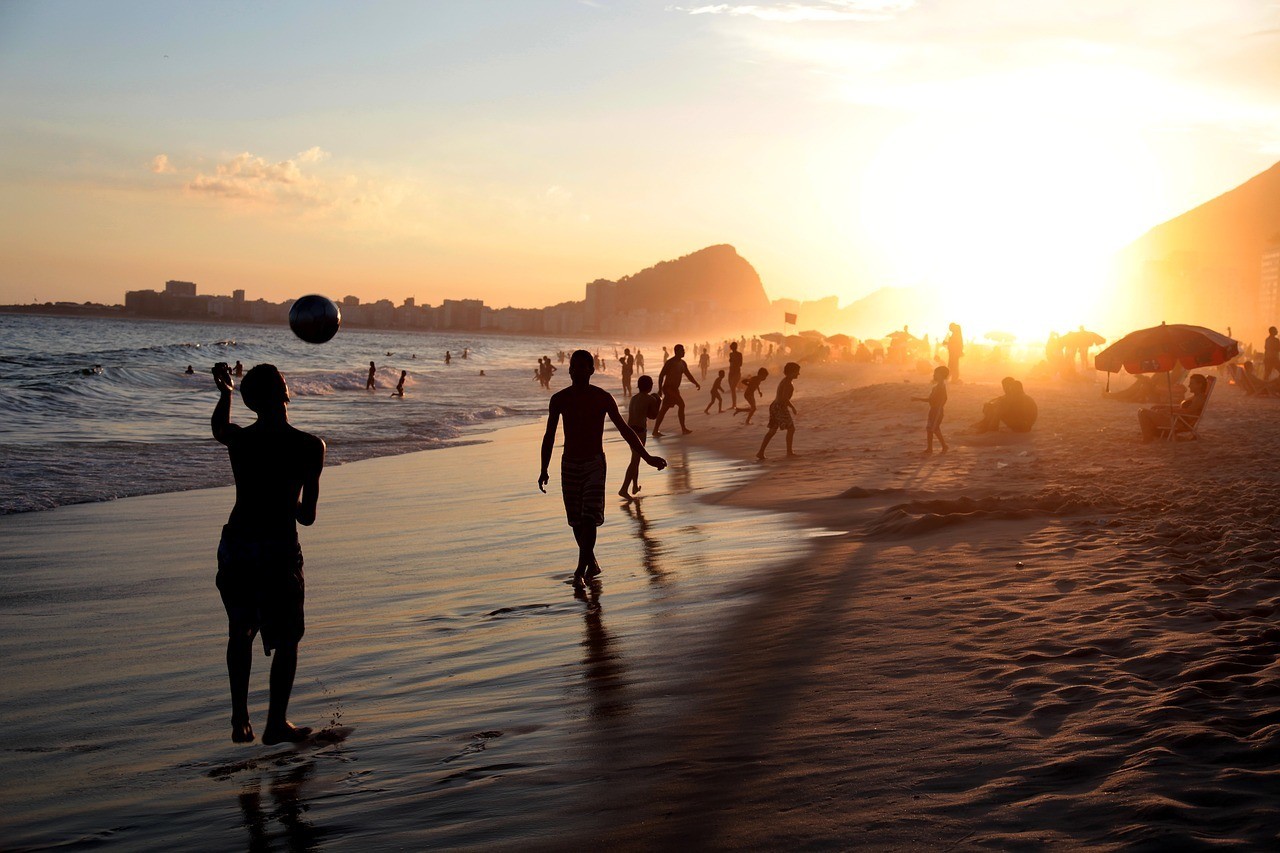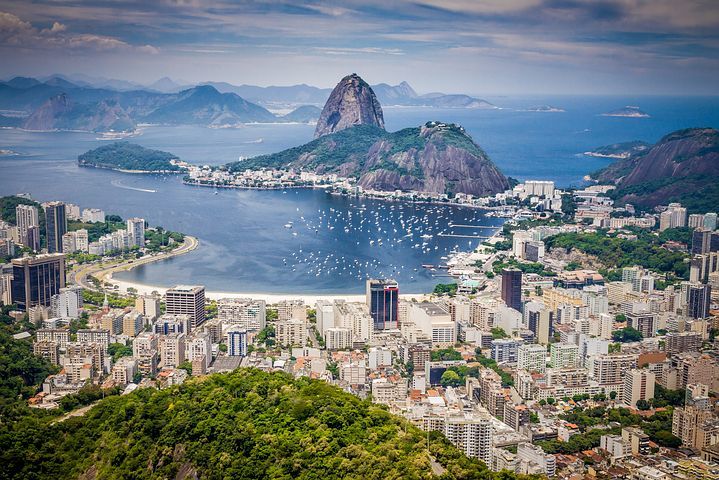 ---
Highlight Activities in Brazil
Visit the top of Christ the Redeemer in the bustling city of Rio de Janeiro.
Organize a tour in the Brazilian Amazon – make sure that you go through a proper company that will have your safety in front of mind.
Enjoy a city tour in Salvador and discover the detailed Portuguese influence that has contributed to Brazilian culture.
Spend a day in Tijuca National Park, the world's largest urban forest.
If you are looking for the party of all parties, then you need to book your trip to Brazil around the time of the notorious Rio Carnival.
Brazil is the 5th largest country in the world and the largest in South America. It is known for hosting the world's most famous Carnival in Rio de Janeiro, for having the largest portion of the Amazon forest, for the Iguazu Waterfalls, and for many other wonderful landmarks. Each year, over 6 million tourists visit Brazil, and events like the Olympic Games held in Rio and Sao Paulo break new records often.
Brazil is one of the countries with the highest crime rates in the world: with a violent death rate of 111 per 100,000. It is also ranked 130 on the global peace index. Although violent crimes mostly happen in the Favelas (poor suburbs), tourists can also be targeted.
SafeAround has compiled information from numerous sources. This is to make sure you have a safe trip in Brazil and be aware of all potential dangers.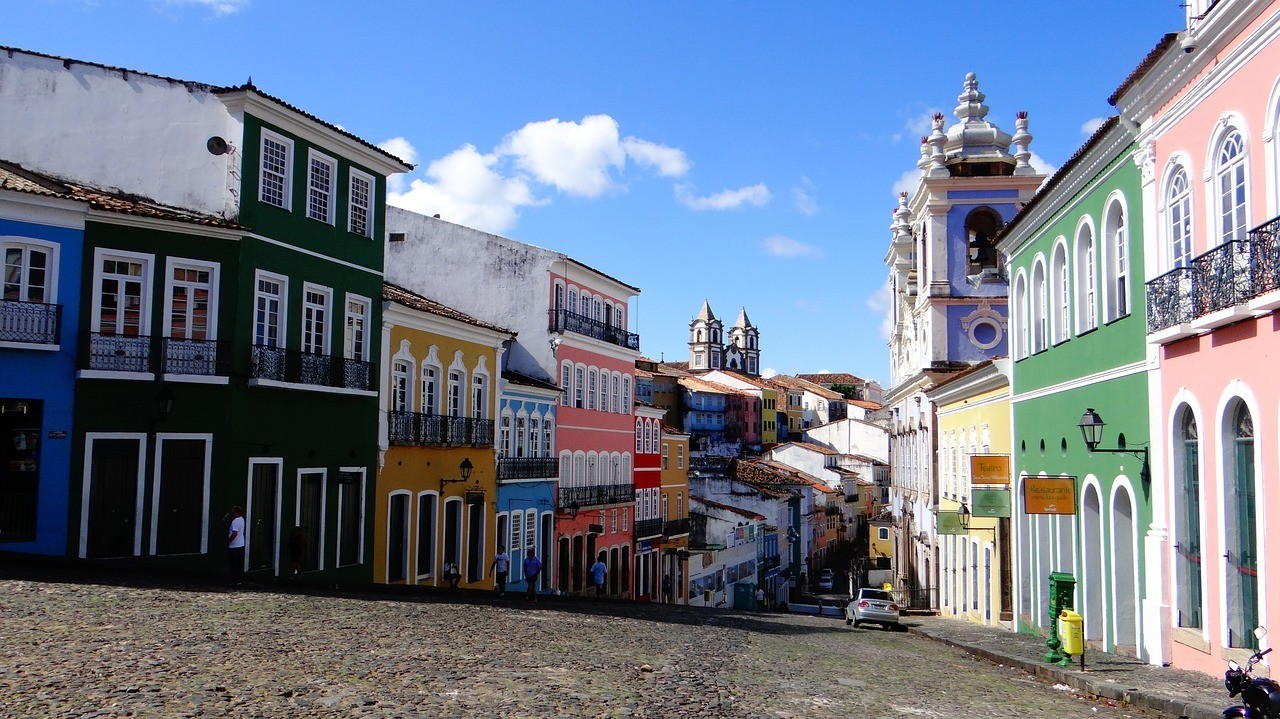 Visit Brazil - Safety Advice for Traveling Brazil
---
Interested in a Group Tour to Brazil?
If you're looking for a quick and easy group tour to just Brazil, check out one of these (which could be a great introduction to the country before taking off a solo adventure around the continent).
EXPLORE BRAZIL (9 Days): "Connect with the lively rhythms of urban culture and venture deep into extraordinary ecosystems on a nine-day adventure in Brazil. On the colorful streets and sun-drenched beaches of Rio de Janeiro, learn to dance the samba and meet the costumers of Brazil's famed Carnival. Venture into the tropical wetland wilderness of the Pantanal in search of caimans, capybaras, and other incredible creatures; and stand in the mists of spectacular Iguaçu Falls, a UNESCO World Heritage site"
HIGHLIGHTS OF BRAZIL: PARADISE & PARTY (8 Days): "Satiate your desire to stray off the beaten path while meeting new friends and snapping moments along the way on this eight-day tour through Brazil. The cobblestone streets and colourful doorways of Paraty are full of colonial charm while remote beaches and tropical fjords aren't far away. The fun continues on the beaches of Ilha Grande, where you can go snorkelling or hike remote trails on this island paradise. Once you return to Rio de Janeiro, head on a guided tour of a favela followed by free time to explore this vibrant city as you wish. You'll be amazed by how much you'll see, do, and discover in just over a week's time."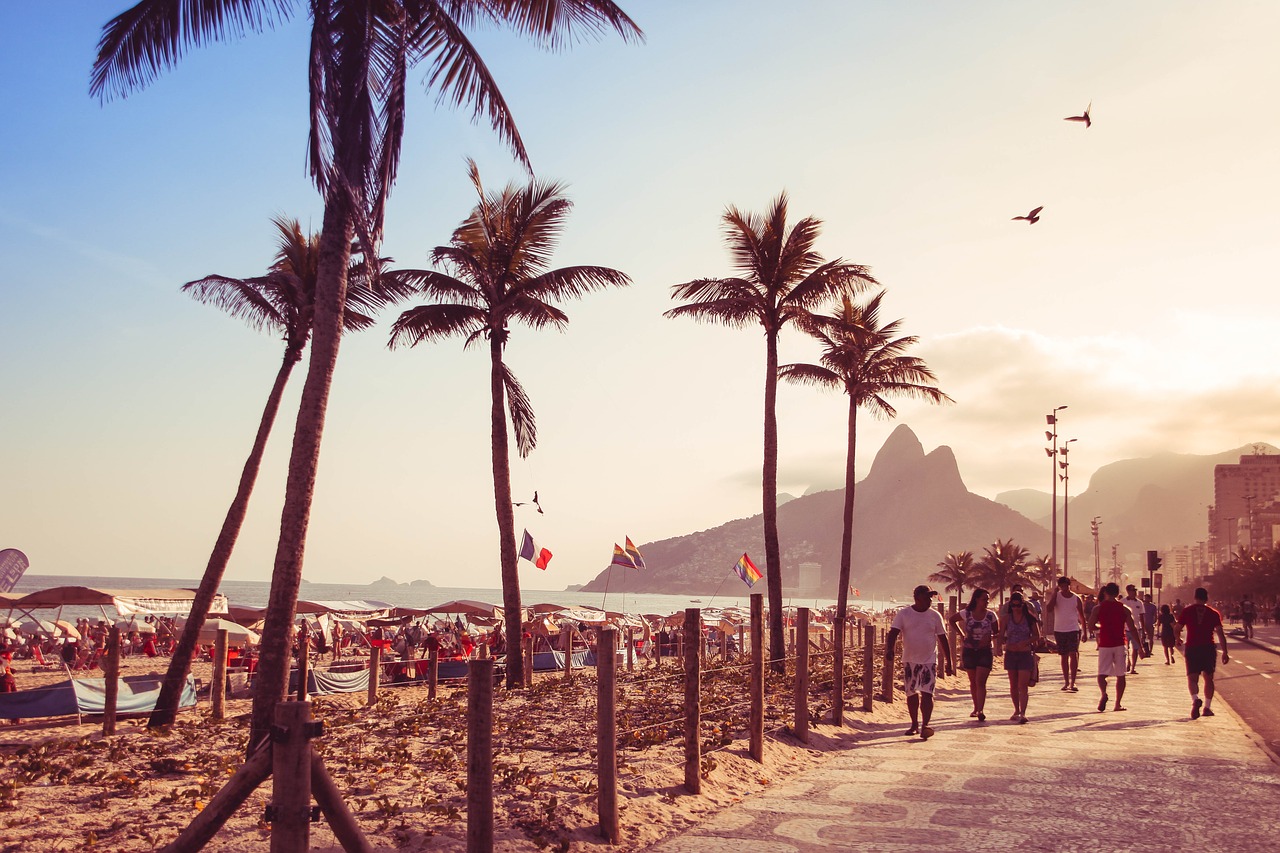 ---
9)
Peru
Peru is one of the most popular tourist destinations in South America. The country has shot to tourism fame due to the breathtaking images of its landscape, mountain ranges, and ancient ruins.
Sharing a large portion of the Amazon with its neighbors, Peru is a great travel destination for those interested in exploring the thick jungle. On the other hand, the Andes mountains make for the perfect hiking trip.
The country's versatility continues as it is a favorite for history lovers who travel to Peru for the quaint culture. The fascinating influence of the Spanish conquest and Inca Empire can still be seen in the local culture and ancient ruins of Machu Picchu.
There are no specific safety travel warnings for those visiting Peru. With that being said, tourists should be aware of tourism hotspots that encourage petty crimes, with the threat of violent crime being on par with most big cities.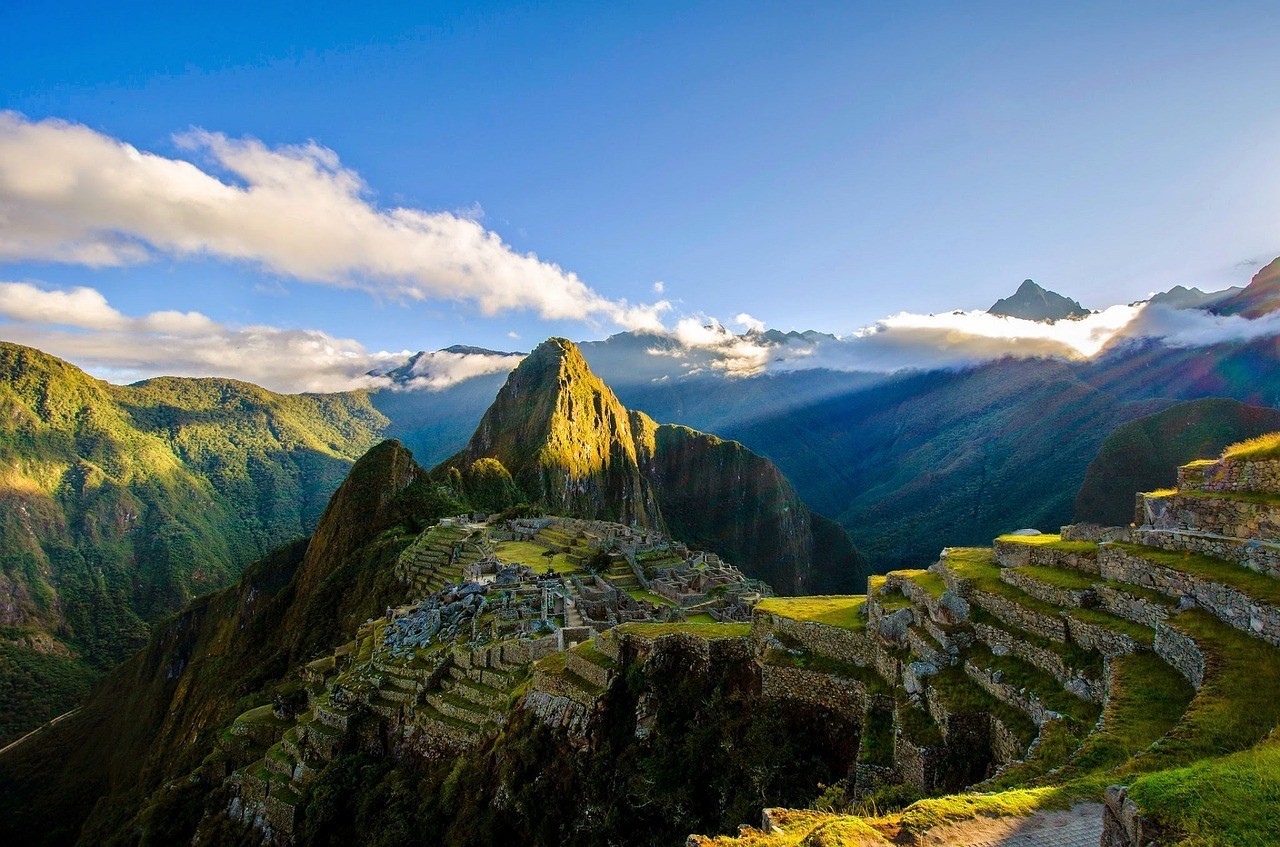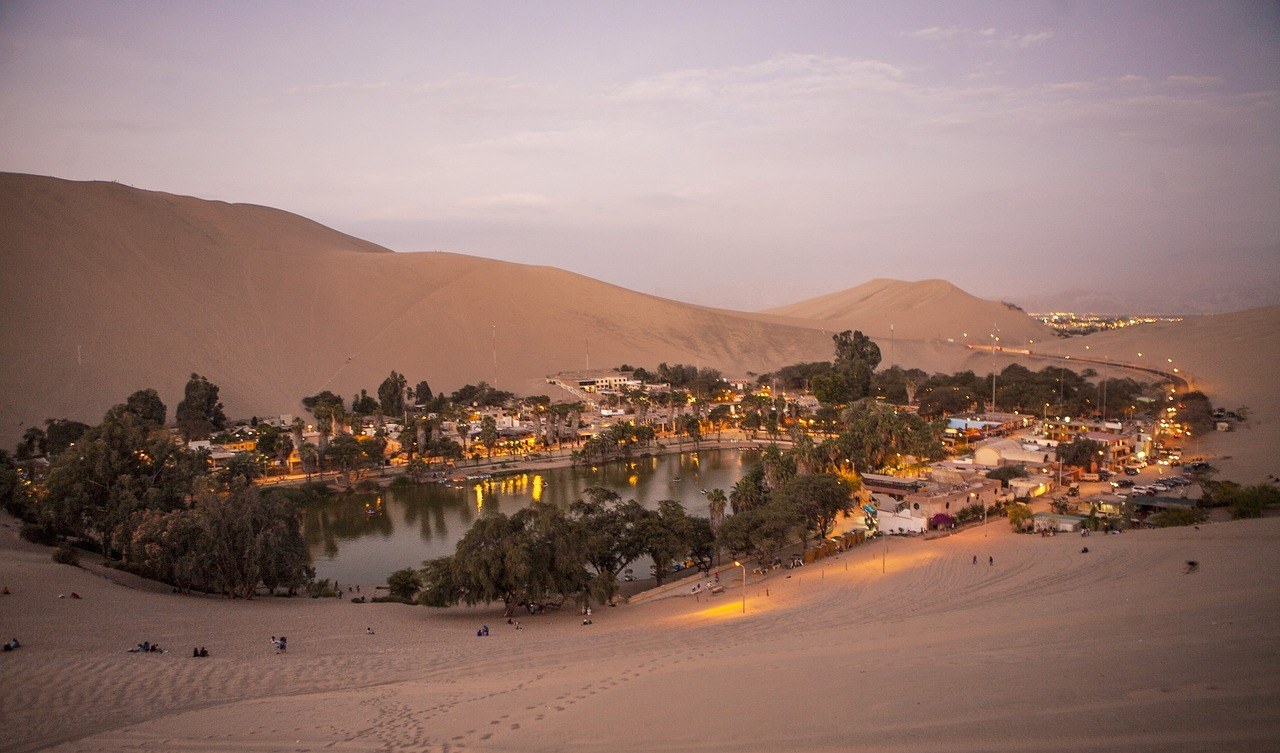 ---
Highlight Activities in Peru
Follow the Inca Trail and visit the mysterious and well-known ancient city of Machu Picchu in the Andes.
Stay in one of the many lodges in the Peruvian Amazon and explore the magnificent jungle safely.
Located just outside of Cusco, the Rainbow Mountains are a must-see spot in Peru.
Ride a dune buggy and go sandboarding in the desert village of Huacachina.
The threat of violent crime in most of Peru is no greater than many of the world's major cities. Travel around the country is relatively safe and reliable, and the rebel element has been largely disbanded. The Peru of today is a far cry from the militaristic repression, rebellion, corruption and terror of its history.
Keep reading about Crime in Peru. It lists our top travel safety tips for more tips and information."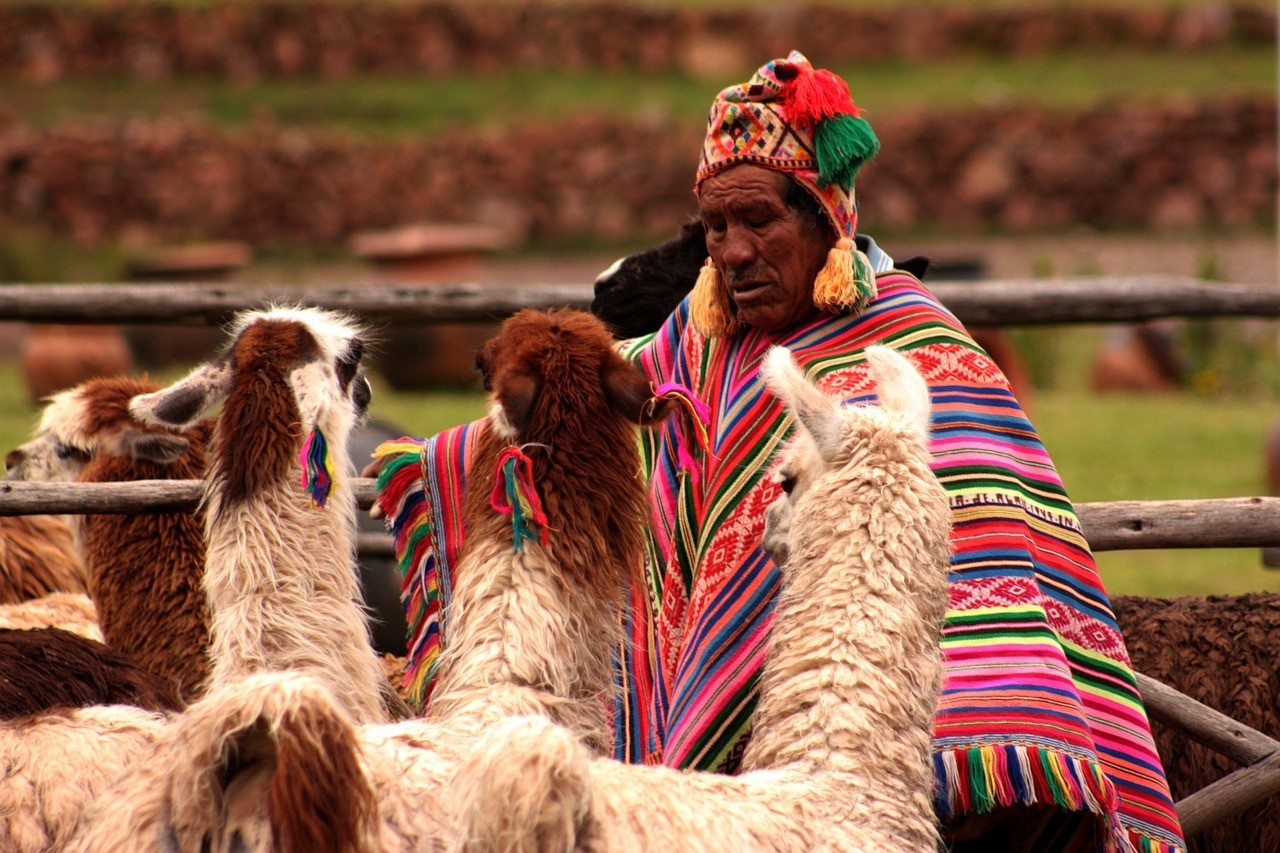 Welcome to Peru! | Best Essential Tips & Travel Guide
---
Interested in a Group Tour to Peru?
Out of all the countries on my bucket list, Peru is pretty damn close to the top! I'm looking into booking one of these tours myself some time, and can't wait to finally see Machu Picchu for myself!
Inca Discovery *TOP-SELLER* (8-Days): "Perfect for those looking to experience the region's archaeological and cultural treasures in a short amount of time, this adventure includes a four-day trek along the Inca Trail. This is one of the world's best-known hikes and will reward those willing to break a sweat with a stunning combination of mountainscapes, cloud forests, and jungles. We run our own treks, which ensures the fair treatment of our porters and quality equipment."
Sacred Land of the Incas (15 Days): The lofty, dramatic landscapes of the Sacred Land of the Inca will leave you breathless in more ways than one. Walk beneath the Amazon Jungle's lush canopy, trek the llama-filled plains of the Sacred Valley and stroll the cobblestone streets of Cusco on this 15-day journey from Peru to Bolivia. Search for monkeys and medicinal plants in the Amazon, tackle the ancient road to Machu Picchu on the Inca Trail, experience a homestay in a traditional community on the shore of serene and immense Lake Titicaca and finish in La Paz, where indigenous cultures has survived despite hundreds of years of opression. The Sacred Land of the Inca will leave you breathless in more ways than one."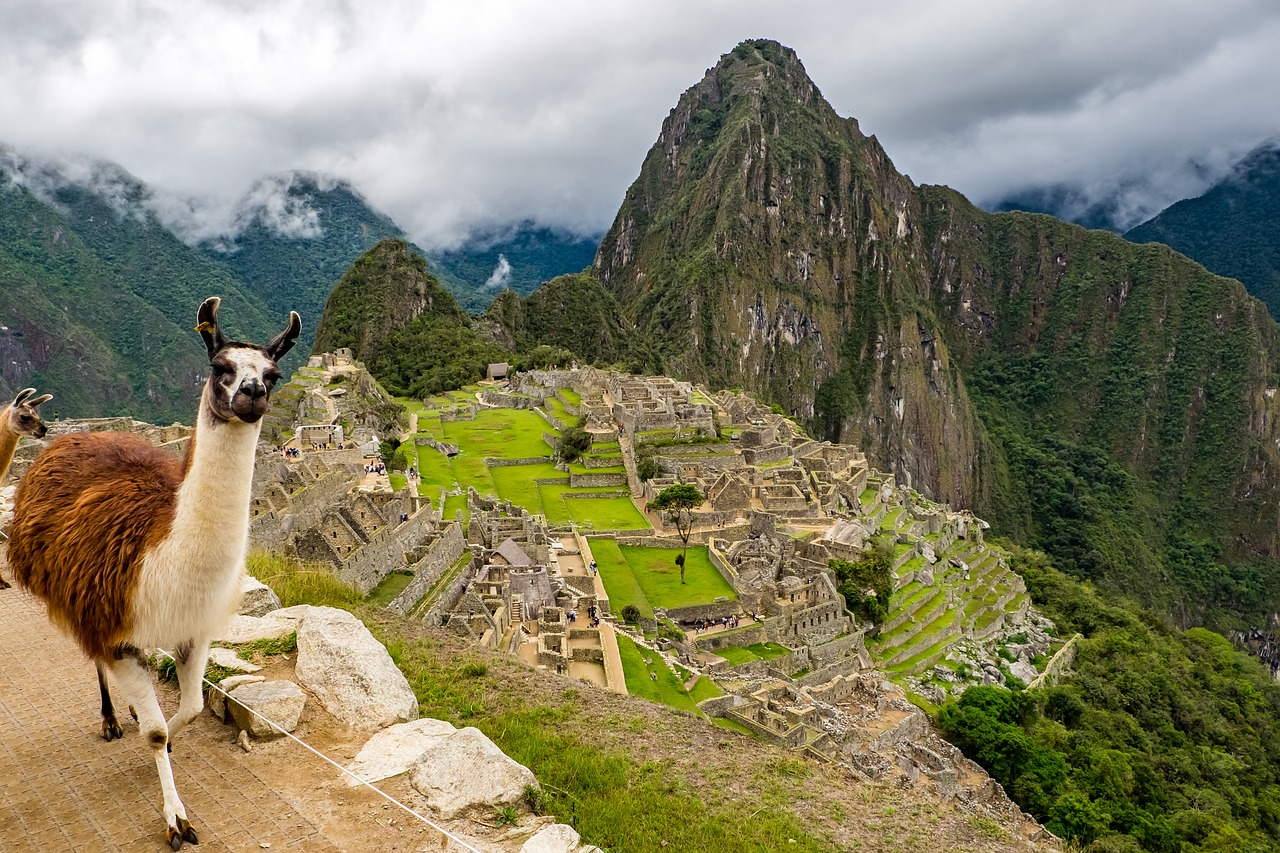 ---
Safest Countries in Central America To Visit
10) Costa Rica
Costa Rica's impressive track record of political stability and astounding natural landscapes make Costa Rica one of the safest Latin American countries to visit. The friendly locals that go by the term 'ticos' are known to welcome travelers with open arms to their predominantly tropical country.
Approximately 25% of Costa Rica's land area is a protected zone, which means that the country's biodiversity is rich and protected. The tropical haven boasts a variety of breathtaking natural wonders. From beach towns and volcanoes to rainforests that are primed for adventure.
From a healthcare point of view, the water in Costa Rica is safe to drink, and the healthcare system is efficient and accessible. This, in conjunction with a low crime rate, makes Costa Rica a paradise ready for exploring.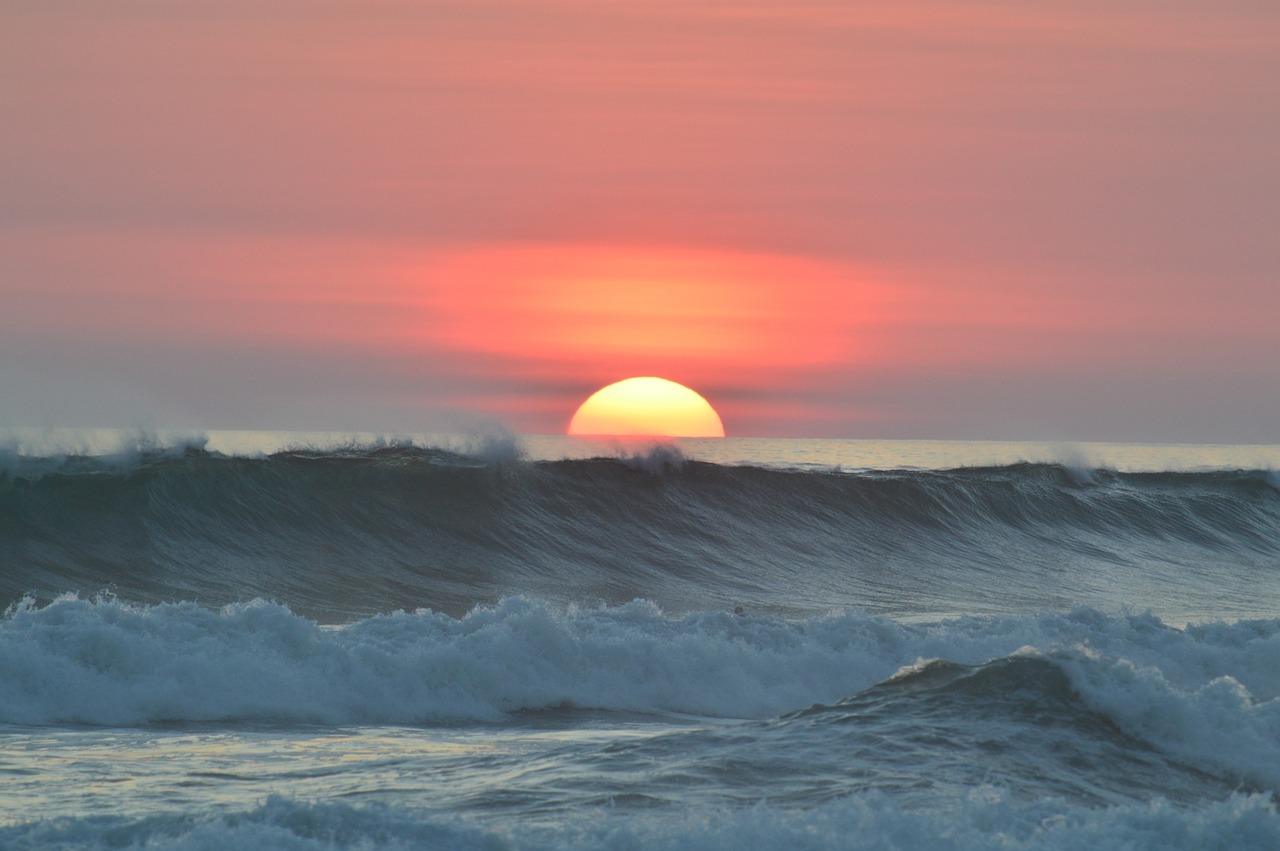 ---
Highlight Activities in Costa Rica
Costa Rica is every adventurer's dream, and at the peak of this thrill is a river rafting experience through Turrialba Valley, which features grade 3 and 4 rapids.
Birdwatching in Costa Rica is an entirely different experience from anywhere else. Look out for the colorful quetzal, which is best spotted in the cloud forests of San Gerardo de Dota.
Spend a few nights in San Jose, and revel in the vibrant nightlife that the city has to offer.
Explore Arenal Volcano National Park, where Costa Rica's active volcano lies resting.
Ziplining over miles of sky-high treetops is an incredibly popular activity in Costa Rica and one that should be taken full advantage of.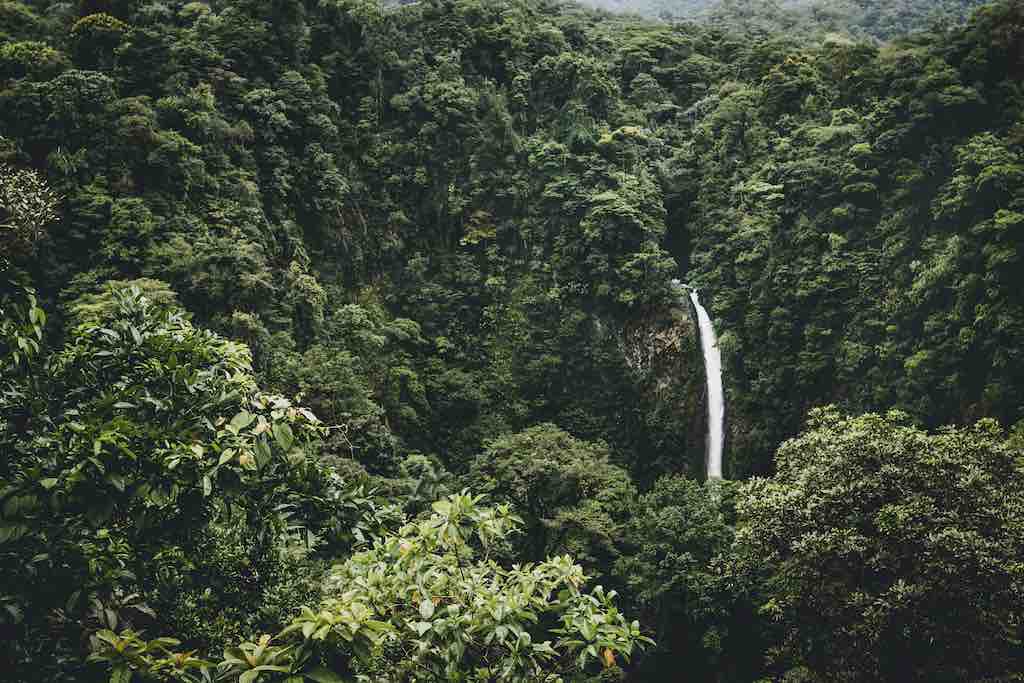 COSTA RICA IN 4K 60fps HDR (ULTRA HD)
---
Interested in a Group Tour to Costa Rica?
I've personally been to Costa Rica, and it was such a fantastic trip! I mainly went to attend the popular Envision Festival in Uvita, but the parts of the country I visited before & after were spectacular. I'd definitely recommend it (especially because of the coastline & jungles)! If you're not keen on going it alone, here are a few tours I'd recommend!
Classic Costa Rica (15 Days): "Experience Costa Rica from towering jungle to palm-lined coast. Discover the incredible biodiversity of Costa Rica – and the culture shaped by the tropical wilderness – on this 15-day tour. Stay with a local family in Santa Rosa de Pocosol and get your hands dirty on a sustainable farm. Soak in springs that get their heat from an active volcano in La Fortuna. Spot three-toed sloths in the thickets of the Manuel Antonio National Park, then relax beneath swaying palms on the nearby beaches. This adventure takes you into the wild heart of a country many visit but few truly know."
COSTA RICA VOLCANOES & SURFING (9 Days): "White water raft the rapids on the Sarapiquí River. Kayak and stand up paddleboard along Lake Arenal with breathtaking volcanic views and catch a wave on this action-packed nine-day tour of Costa Rica. Get your adrenaline pumping with optional extreme sports like waterfall rappelling, and ziplining through the lush jungle canopy. Learn to surf the famous Pacific breaks at Playa Santa Teresa and enjoy plenty of time to relax on tropical beaches. Throw in the opportunity to see incredible rainforest wildlife and you've got a unique adventure you'll be talking about for years."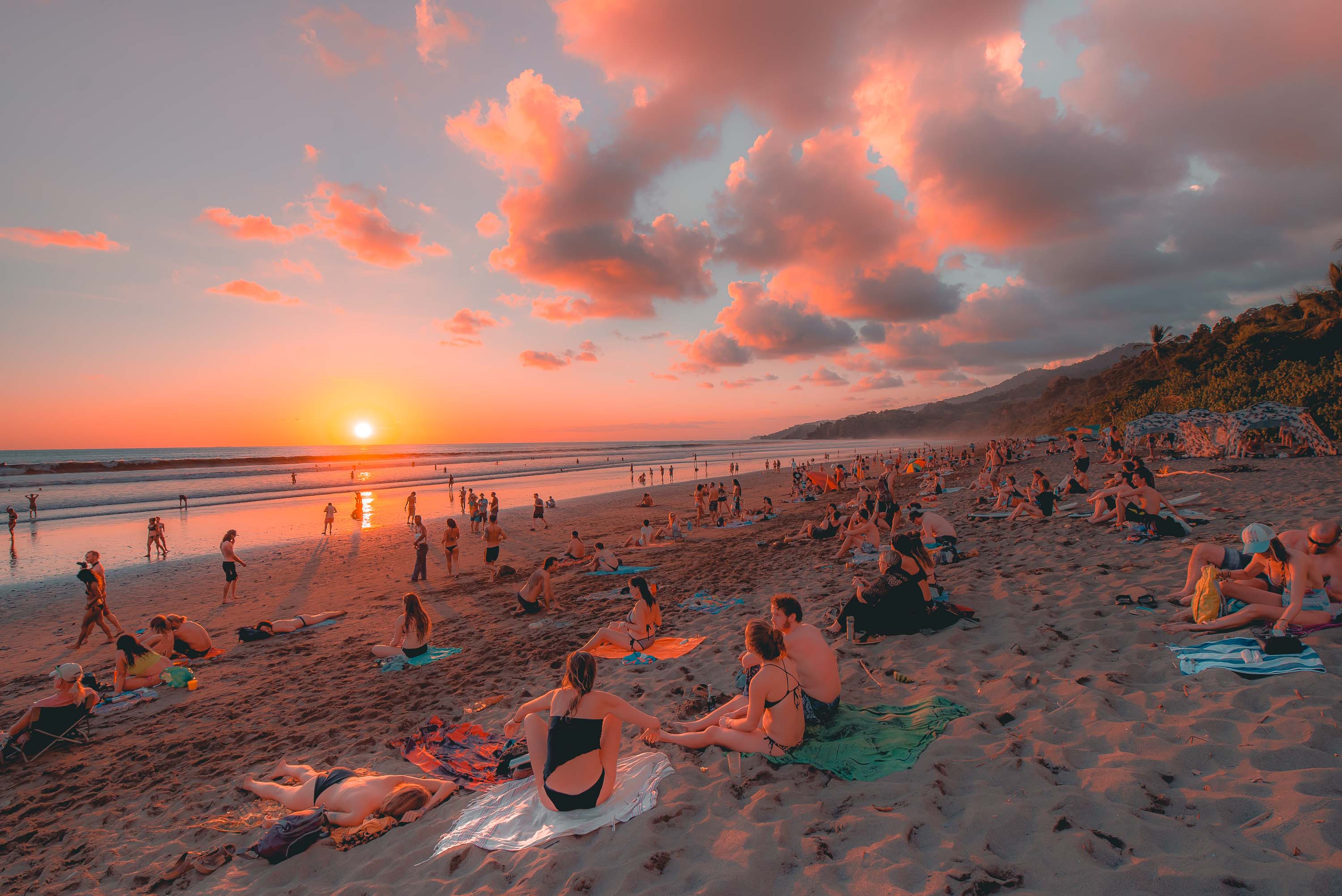 ---
11) Panama
There are countless reasons to visit Panama. The modern infrastructure, incredible culture, and breathtaking coastlines are just a few of the attractions to visit the country. Many travelers plan a trip to Panama to indulge in the clear sea, sniff the beans on coffee farms, and adventure in the cloud forests.
Panama's shared border with Colombia means that there are some areas that are considerably less safe than others. These unsafe areas are listed on the governmental website and are not recommended for tourist travel. With that being said, the coast and borders have a strong sense of security, and the police department is vigilant.
Panama is rich in adventure tourism, with many opportunities to enjoy the great outdoors. Depending on how much of a thrill factor you crave, there is an activity and destination for you. And you can enjoy it with peace of mind knowing that it might be the safest country in Central America after Costa Rica.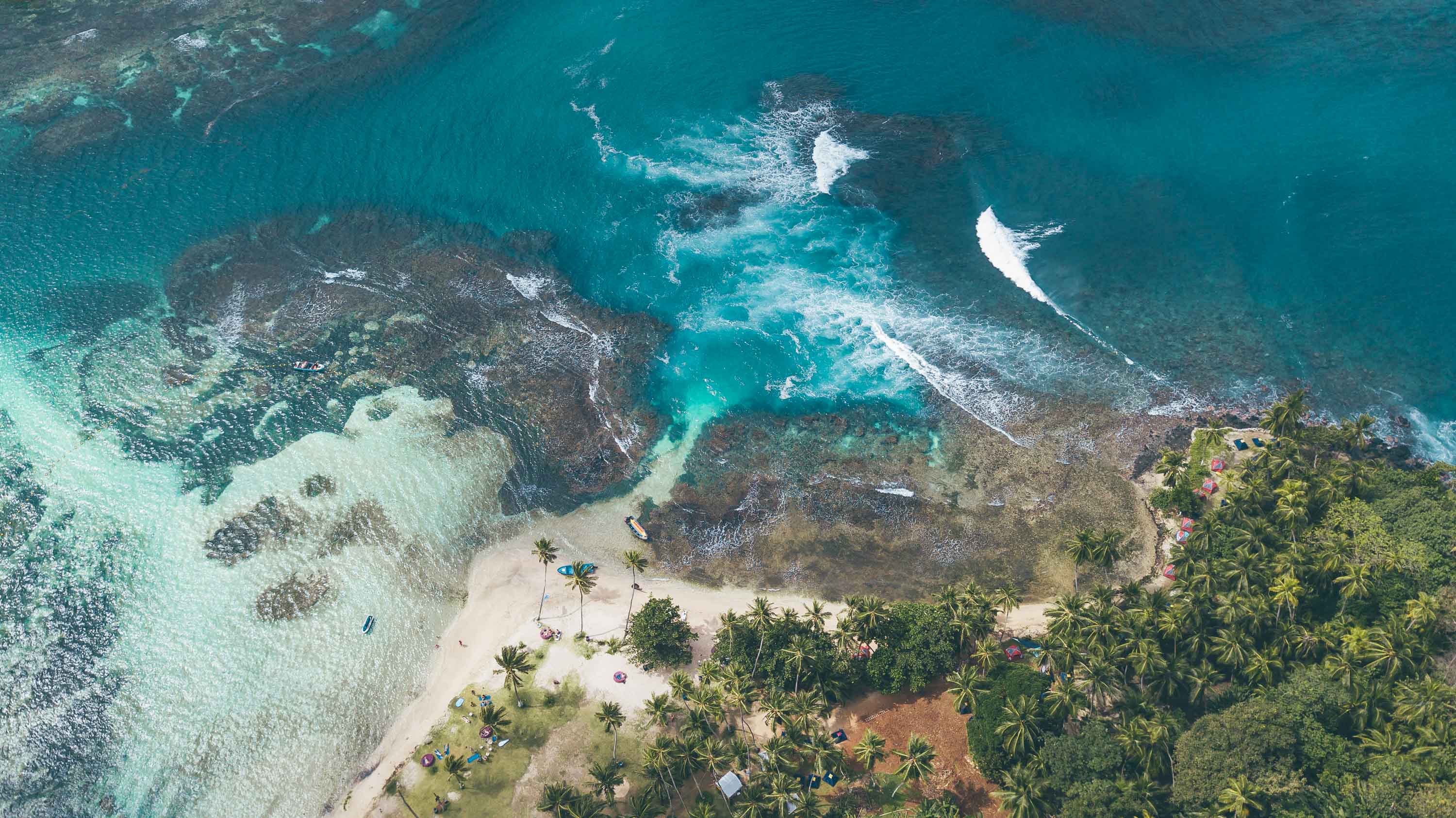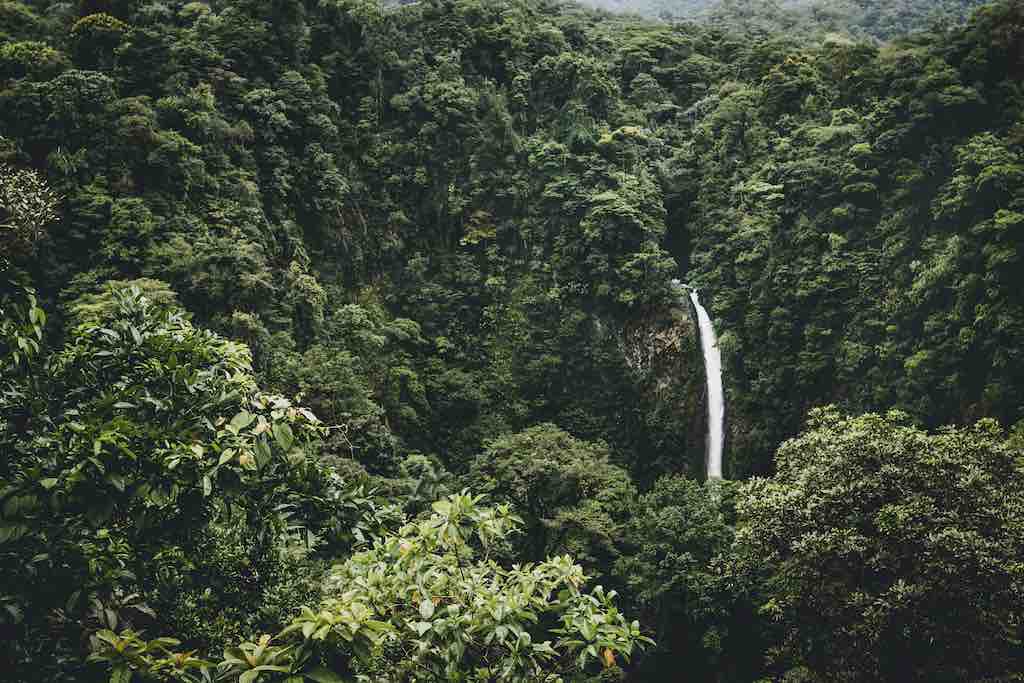 ---
Highlight Activities in Panama
Visit the Panama Canal, the marvelous waterway which links the Atlantic and the Pacific.
Take a guided tour on a coffee plantation – look out for the Geisha beans, which offer a gentle taste for non-coffee drinkers.
Explore Panama City, which is filled with a balance of casinos, parks, and skyscrapers.
Take a trip to the sandy beaches and lush forests of the Pearl Islands.
For thrill-seekers willing to venture into one of the more dangerous areas in Panama, hire a guide and visit the Darien, one of the most isolated places in the world.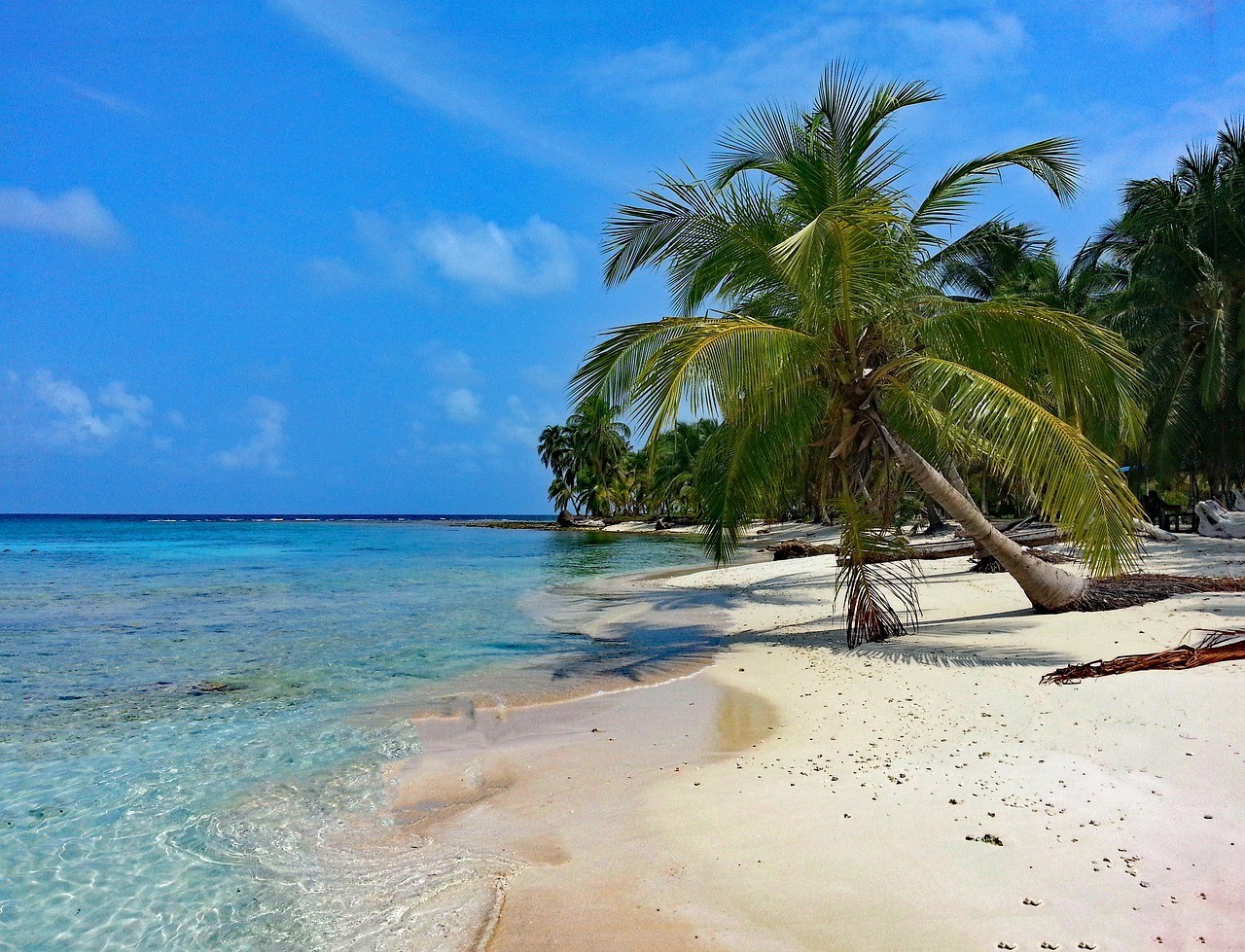 Panama City, Panama Travel Guide ( What To Know Before Going)
---
Interested in a Group Tour to Panama?
Panama tends to be one of the final destinations Central Americans visit or can be the beginning of a South American backpacking trip (after sailing through the San Blas Islands to Colombia). I think you can do the majority of Panama on your own, but here's a pretty epic Central American tour you could look into!
Ultimate Central America (59 Days Total): "Enjoy a Central American odyssey on this adventure from Mexico's capital to the home of the Panama Canal. Travel through Mexico, Belize, Guatemala, Honduras, Nicaragua, Costa Rica and Panama on a tour through remote villages and ruins. Get acquainted with the local cultures, spectacular landscapes and fascinating histories of Central America as you explore the wealth of ancient ruins, spot the range of unusual wildlife, dive into unique underwater worlds and relax on idyllic Caribbean beaches. Get to know the friendly locals and discover why Central America is an adventurer's delight on this epic overland adventure from Mexico to Panama City."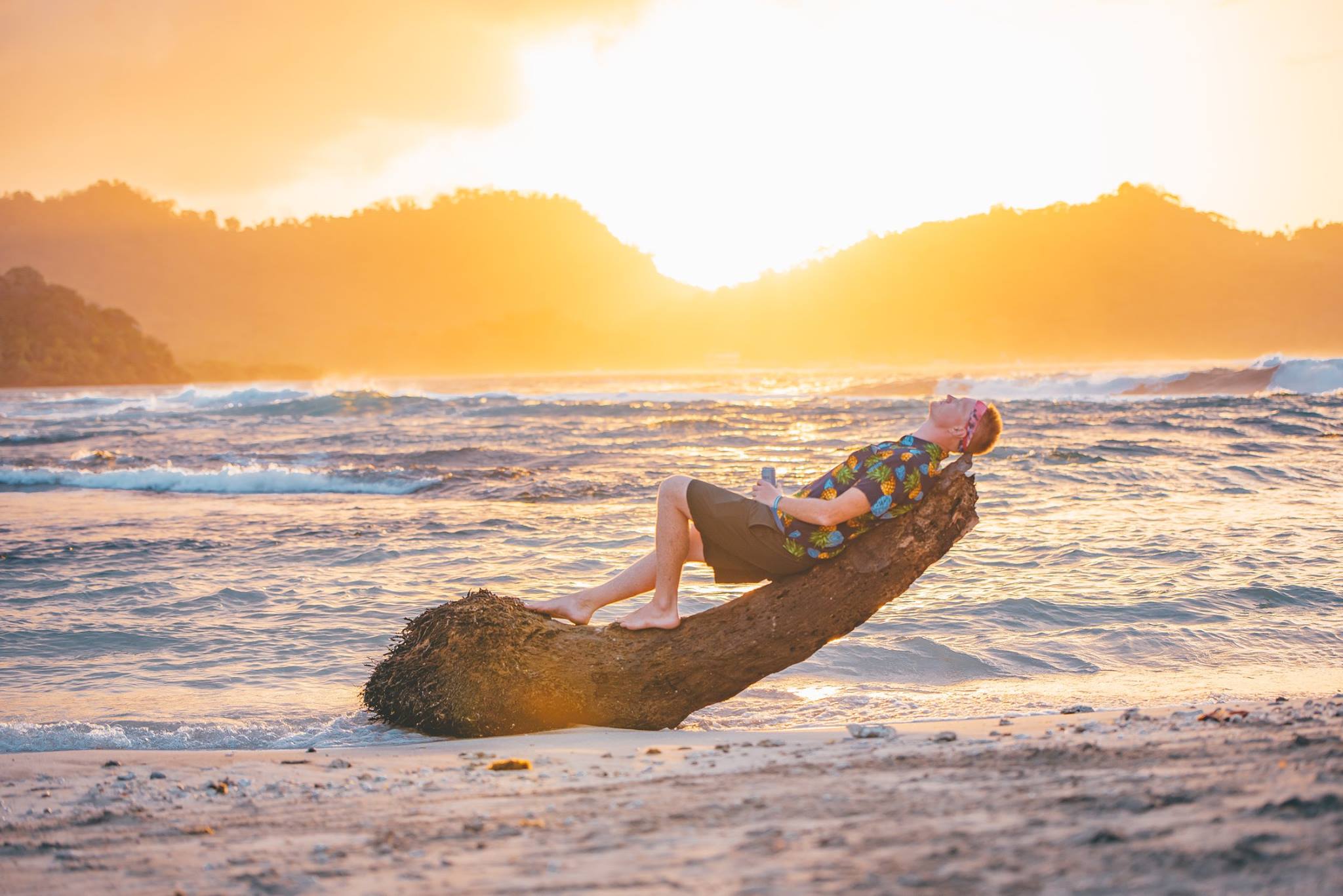 ---
12) Nicaragua
Nicaragua is safely visited by thousands of tourists on a regular basis. However, it's important to note that it is one of the South American countries that demand an increased level of vigilance due to higher crime rates.
While not the most dangerous country (it has a Global Peace Index of 2.33), the destination is not one for the faint-hearted. It's rather the ultimate spot for travelers looking for an edgier experience. The predominantly volcanic landscape is buffered by exquisite beaches and idyllic islands.
If you're a sucker for culture and history, Nicaragua also boasts elegant colonial architecture to marvel at. With a lower crime rate than some of its neighbors, Nicaragua can be a surprisingly safe country to visit.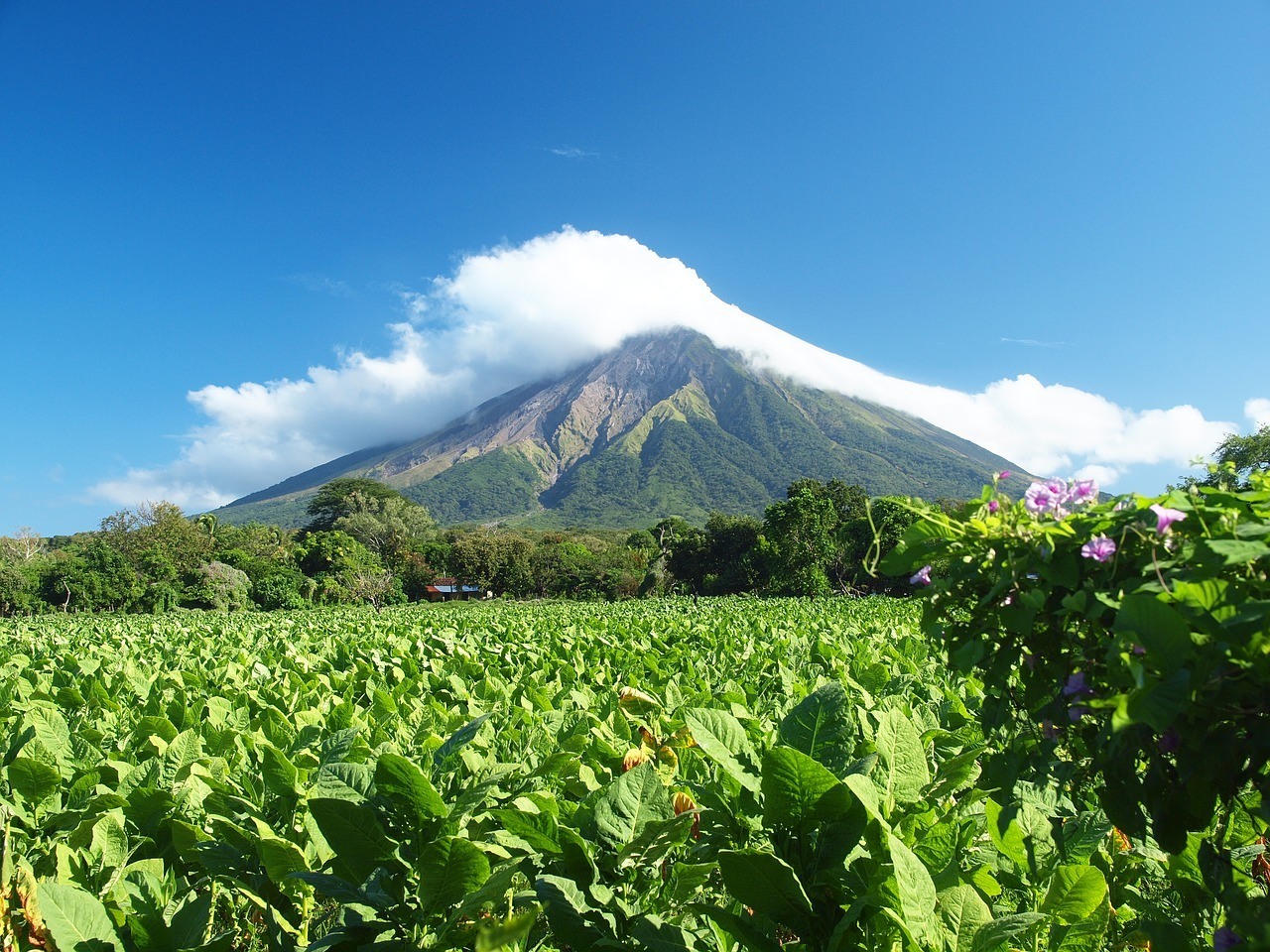 ---
Highlight Activities in Nicaragua
Hit up the surf and party capital of the country, San Juan Del Sur, and enjoy a relaxed pace of life!
Nicaragua is home to several colonial towns, such as Leon and Granada, that are built with fascinating colonial architecture in mind.
Ometepe Island is a must-visit as the only island in the world to be made up of two volcanoes in the middle of a lake.
The Nicaraguan locals know how to party and celebrate culture. There are countless festivals constantly happening – just listen out for the sound of a trumpet.
"Nicaragua is the largest of the Central American nations, yet it is also the most sparsely populated. Although Costa Rica, its neighbor to the south, has long been a bustling tourist destination, Nicaragua has only recently come into its own. Travel to Nicaragua if you're looking for a rainforest adventure on the road less traveled—and less pricey. Nicaragua has the largest area of primary-growth rainforest north of the Amazon, six active volcanoes, and 550 miles of coastline dotted with sandy beaches and sleepy surf towns. There are few ancient ruins left in Nicaragua, but picturesque colonial towns–like Granada and Leon–make up for it with their pastel-painted churches and vibrant local festivals." Keep reading through Travel & Leisure's Nicaragua Travel Guide for more information on this unique destination!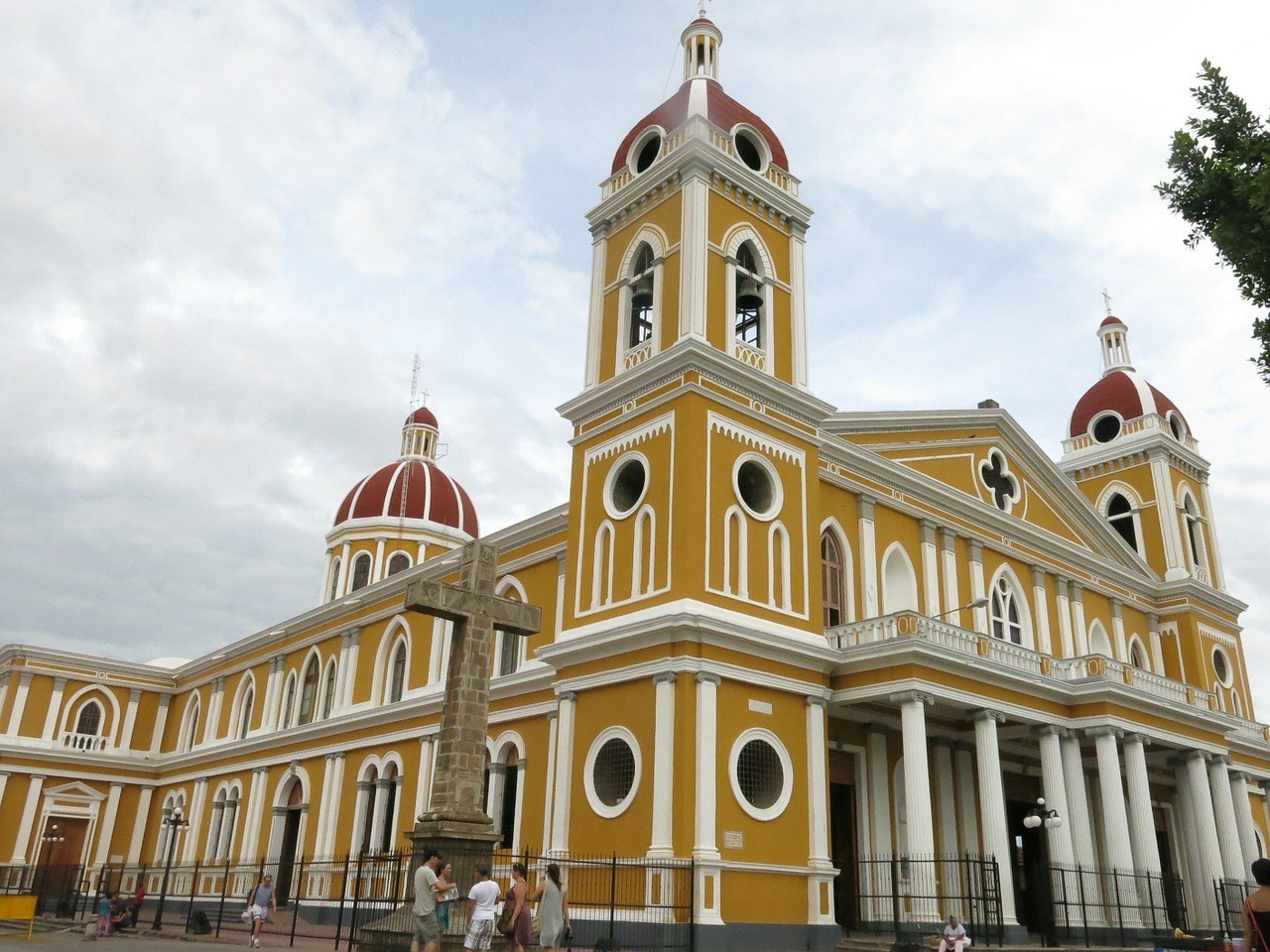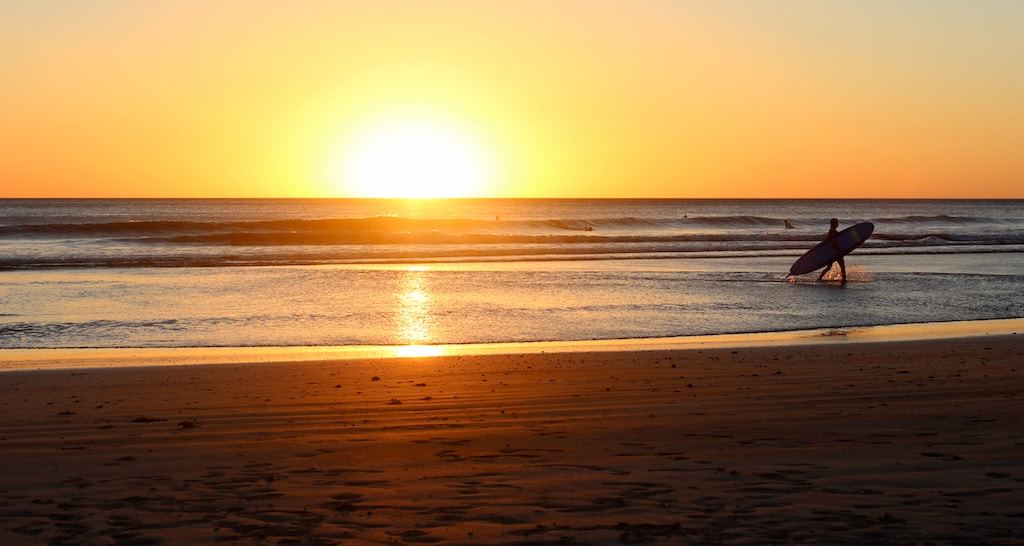 NICARAGUA TOP 7 PLACES | This is why you should visit Nicaragua
---
Interested in a Group Tour to Nicaragua?
Best of Nicaragua (9 Days): Get amongst incredible natural beauty and colorful colonial towns in Nicaragua! With a nickname like the 'land of lakes and volcanos', a trip to Nicaragua wouldn't be complete without plenty of time spent at both. Tick both boxes by visiting Ometepe Island, a lush, rainforest-filled island formed by two volcanos that rose from Lake Nicaragua. Learn about Nicaragua's revolutionary past in bohemian Leon, stroll the colorful colonial streets of Granada, then head to Nicaragua's Pacific coast for the sun, surf, and laid-back vibes of San Juan del Sur. In Nicaragua, nature is uninterrupted, the food is delicious, and volcano boarding is a real slightly-scary-but-thrilling sport. Experience it all on this nine-day adventure.
---
SAFETY TIPS FOR TRAVELING TO SOUTH AMERICA & CENTRAL AMERICA
As you can see, South America is a land of many enriching experiences. Almost every corner of the continent is teeming with wildlife, beautiful landscapes, pristine beaches, and intricate history. With that being said, there are areas that are considered unsafe.
The following safety tips should help you enjoy a safe and stress-free experience in South America.
Petty crime does exist in major cities, so always remain vigilant and carry a minimum amount of cash.
Don't walk around wearing flashy jewelry and flaunting expensive equipment – this is asking for trouble.
Avoid walking around at night, especially if you are alone or unfamiliar with the area.
Don't go to areas that are known to be unsafe or risky.
Although drugs are big business and readily available in South America, be informed that they are not legal, and repercussions can be harsh for buyers.
Many South American countries have volcanoes, but luckily these natural disasters tend to give warnings before erupting and pose no immediate threat.
There are no serious health threats to consider. However, some areas require a yellow fever vaccination, and it is always a nifty idea to pack bug repellent.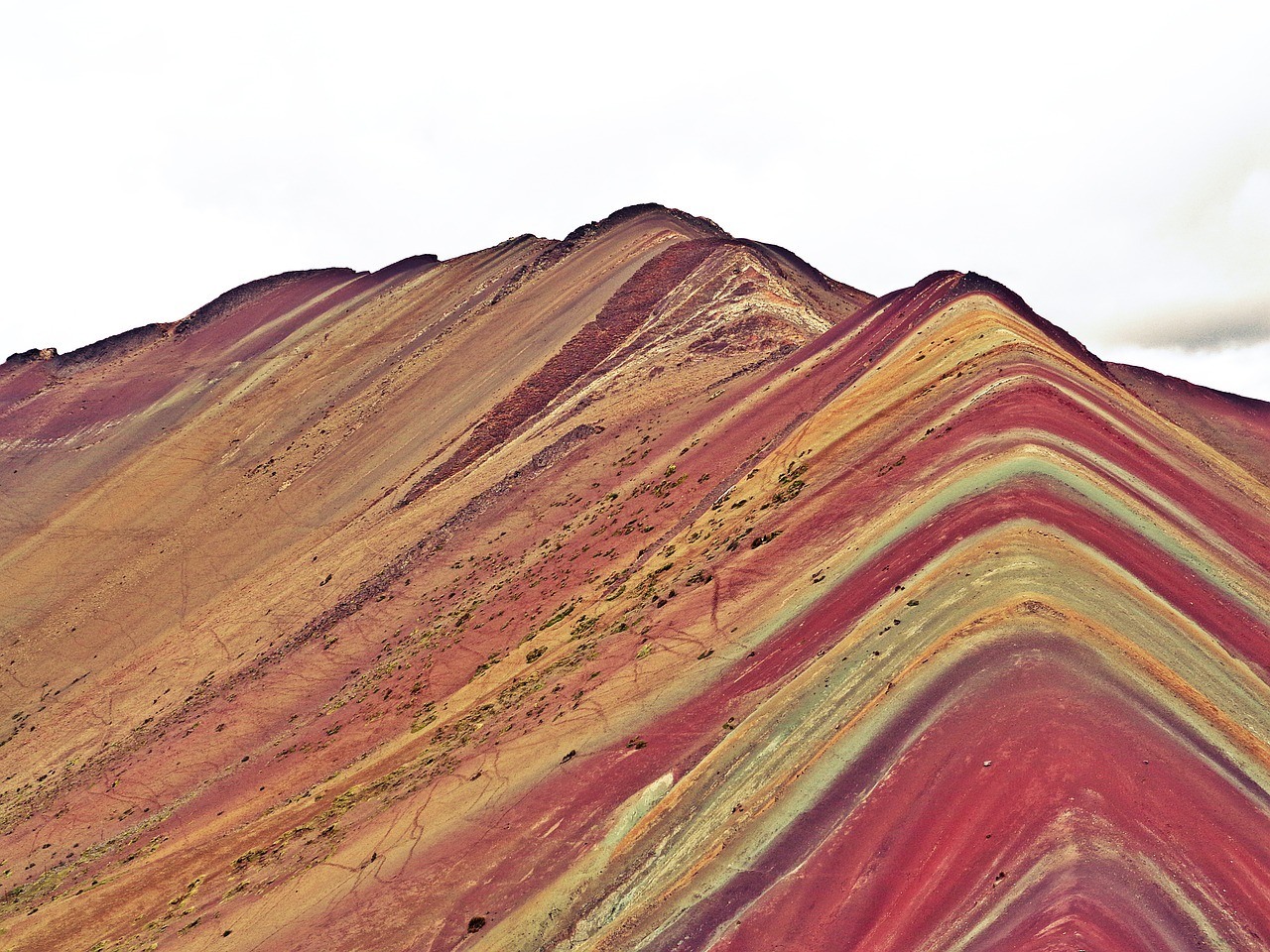 ---
FINAL THOUGHTS ON THE SAFEST LATIN AMERICAN COUNTRIES
So, is South America safe? Every country in the world poses risks of some sort, and these South American countries are no different. However, a little bit of vigilance and preparation can go a long way in affording an insanely beautiful and unforgettable experience.
South America has such a rich history and diverse landscapes that the greatest risk you could take in life is choosing not to explore the magnificent continent. The continent is filled with friendly locals, incredible food (of which you seriously need to try out the street food), and rich history.
Whether you're traveling to the safest country in South America or any other Latin American place, you're sure to have a great time. These countries welcome countless tourists on a daily basis and are known to be some of the safest places to travel in South America (added from the beginning).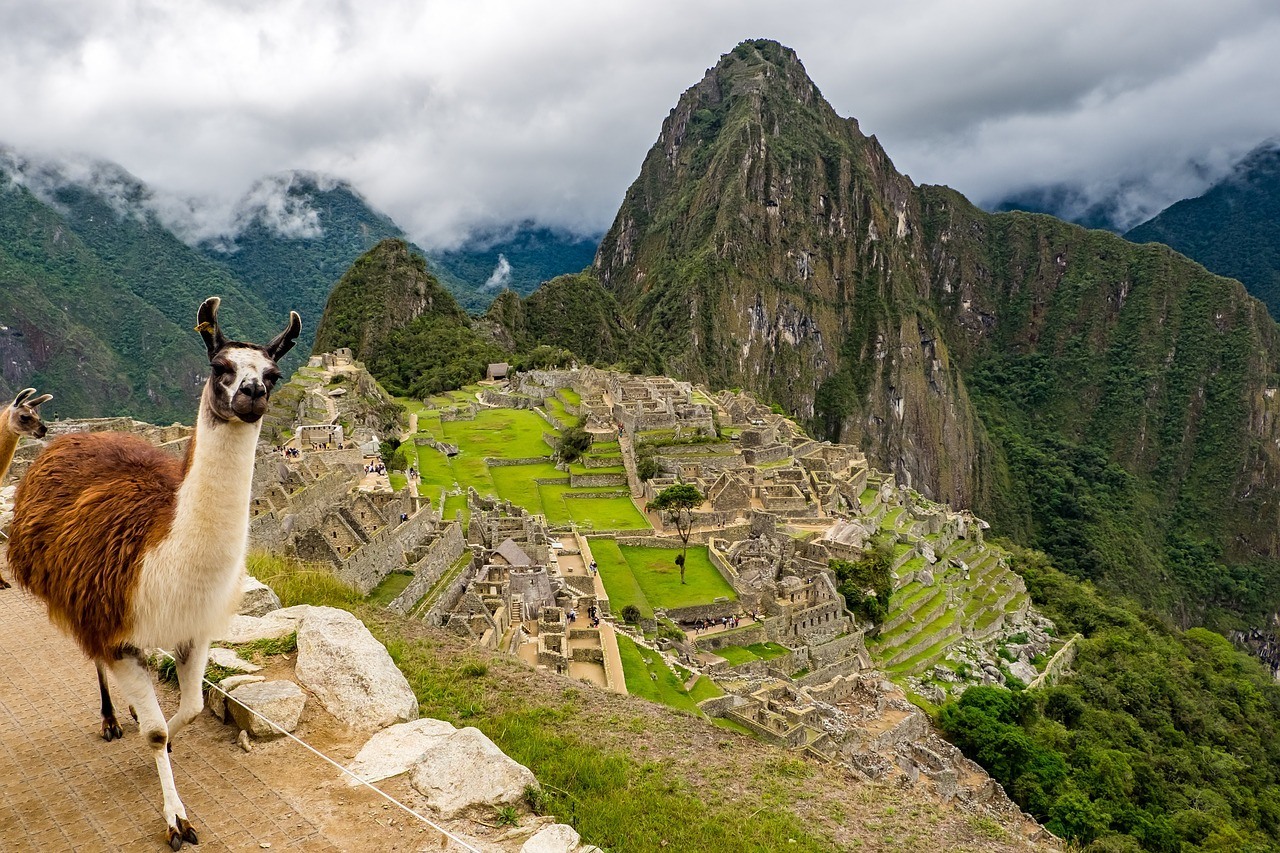 ---
AM I MISSING THE SAFEST PLACES TO VISIT IN SOUTH AMERICA OR CENTRAL AMERICA?
I'd love to hear from YOU if you think I need to add any countries to this list, or maybe you think I need to remove a country from my list of safest places to visit in Latin America.
I do understand that South America has a reputation for being dangerous, but the truth is that things can happen almost anywhere in the world. So, I simply wanted to highlight some of the awesome destinations and activities down there!
THE 25 PLACES YOU MUST VISIT IN SOUTH AMERICA
---
Planning a trip to South America?
Whenever I'm looking at where I want to travel next, I typically pick up a copy of the Lonely Planet or another travel guide to bring along with me on the road. You'd be surprised how often they can come in handy, especially for fun little hidden gems, budget tips, and restaurant/ bar recommendations!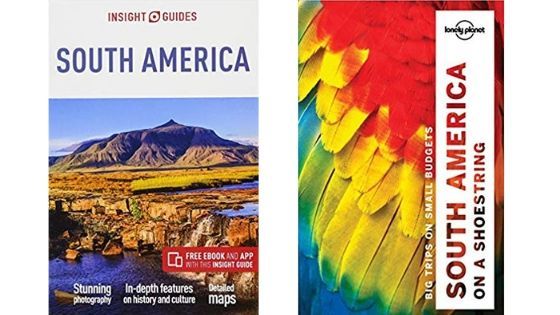 Further reading:
---
Don't Visit South America Without Travel Insurance!
While I definitely always recommend travel insurance if you're traveling abroad, I'd say that it's an absolute must when making your way down to South America! I refuse to travel anywhere anymore now without having a policy through HeyMondo Travel Insurance. Their plans are fairly priced, and they have easy-to-access customer service through their app, which makes it very easy to manage any claims.
So, whether you need a single trip cover to South America or an affordable annual cover for multiple trips worldwide, be sure to buy your travel insurance before you travel, and relax during your trip, knowing that HeyMondo has your back. Nowadays, I would never travel without insurance again, especially after hearing so many (expensive and dangerous) horror stories from other travelers I've met!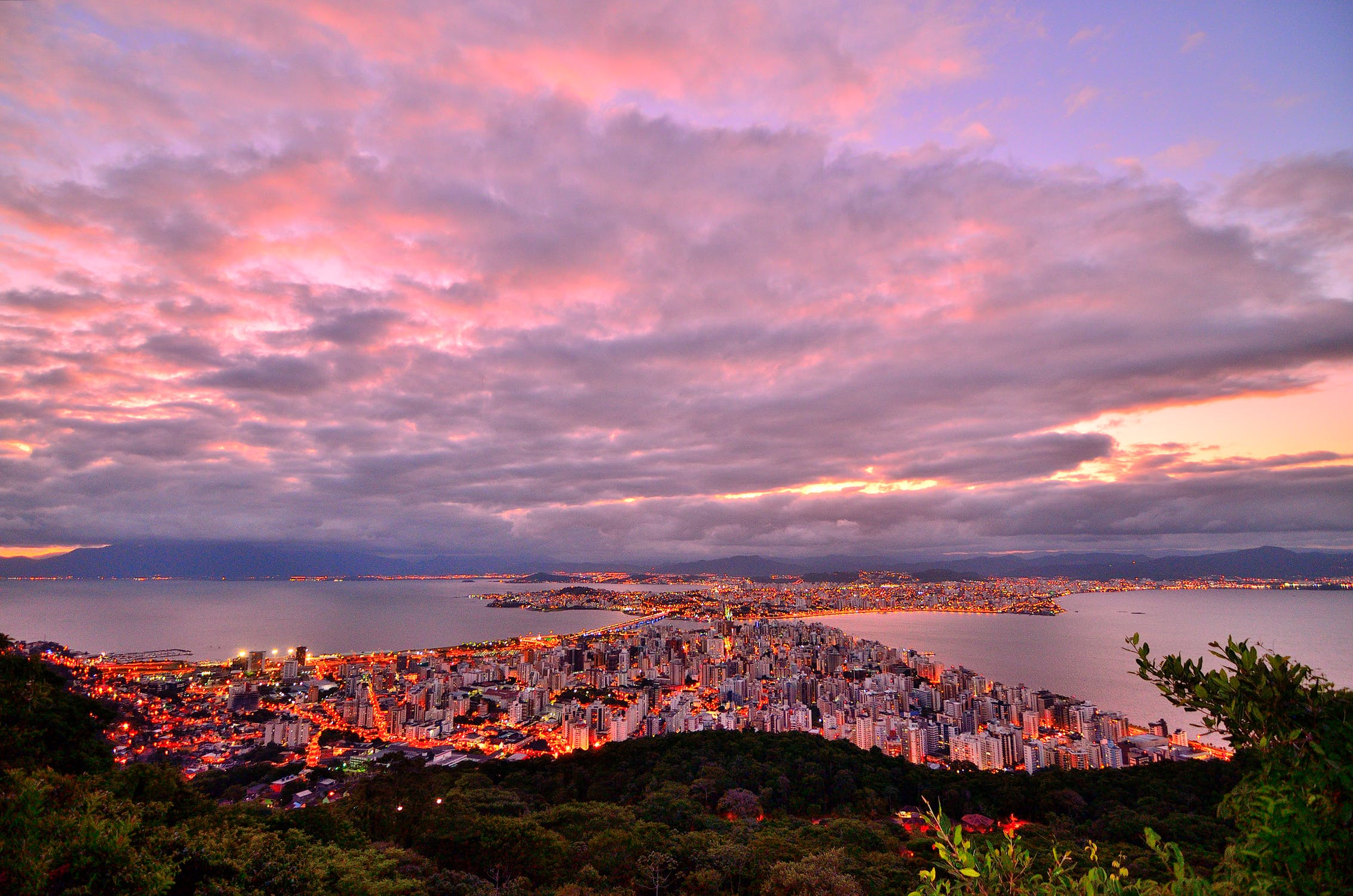 ---
THANKS FOR READING ABOUT THE SAFEST COUNTRIES IN SOUTH AMERICA!
SHARE THIS ARTICLE WITH YOUR TRAVEL CREW!!
https://www.jonesaroundtheworld.com/wp-content/uploads/2019/06/Safest-Countries-in-South-America-.jpg
683
1024
Dave
https://www.jonesaroundtheworld.com/wp-content/uploads/2017/03/logotry-1-1-300x106.png
Dave
2019-11-08 17:04:15
2023-04-25 10:19:23
SAFEST COUNTRY IN SOUTH AMERICA & LATIN AMERICA TO VISIT