Looking for the best facts about Costa Rica!? Well, look no further, because I've put together a really amazing list of fun and interesting Costa Rica facts that'll surely surprise you! This was a really fun article to put together, and I guarantee you'll learn a lot about this amazing Central American destination!
Costa Rica is known for its exquisite beaches, wondrous volcanoes, and unique biodiversity. Whether you want to learn about the country's luscious protected jungle, or about the thousands of tourists that flock to the country every year, I've got an interesting fact for you.
Costa Rica is a cultural destination of note, meaning there are loads of things about it that are totally mind-blowing. These are my top Costa Rica interesting facts.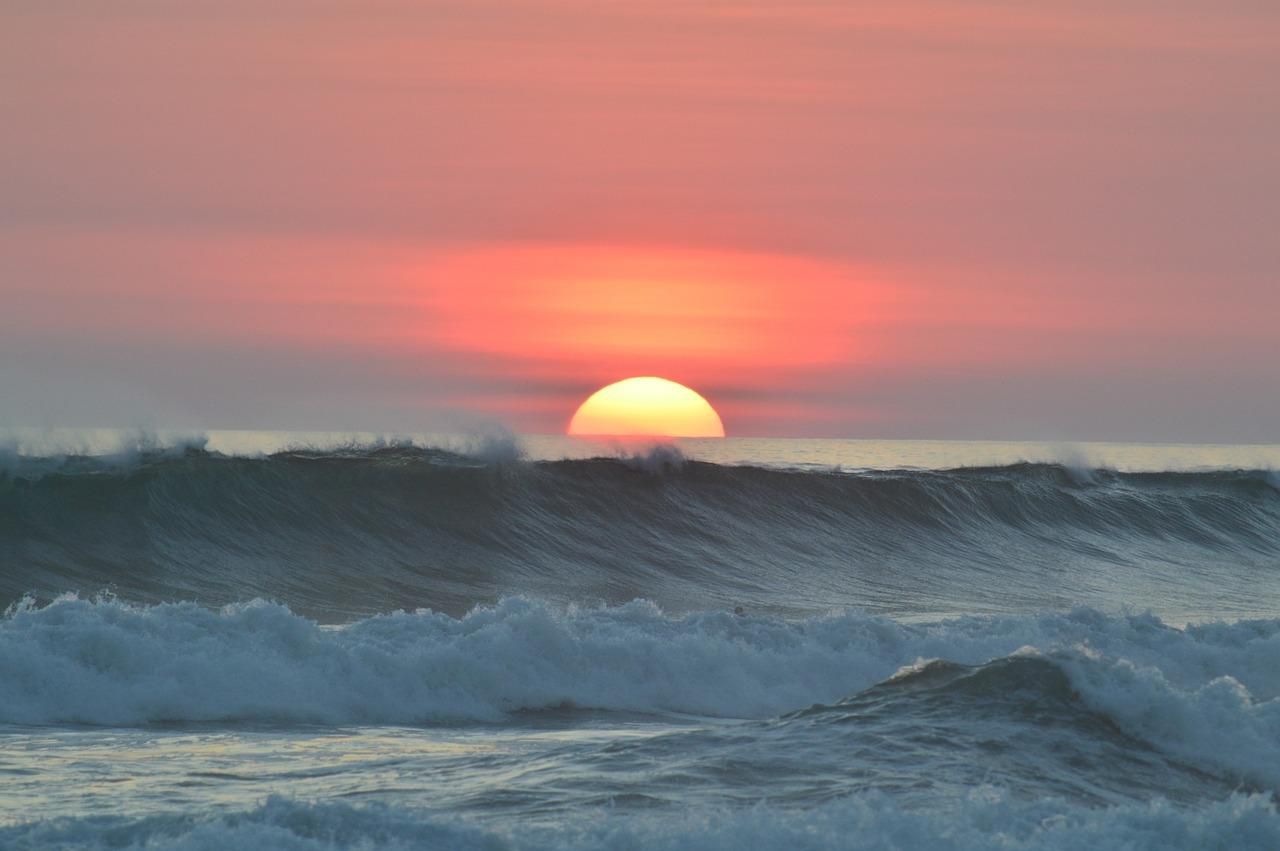 ---
Costa Rica Facts and Information
If you're looking for some of the best facts on Costa Rica and it's basic information, I've got some facts that'll make you want to visit.
1) Costa Rican families live on a staple diet of rice, black beans, bread, vegetables and chicken. One of the more popular breakfasts in Costa Rica is rice with black beans. They call this Gallo Pinto.
2) Labourers earn more in Costa Rica than anywhere else in Central America, with a daily wage of $10 USD.
3) 94% of the population of Costa Rica is of European or Mestizo ethnicity. In fact, only 1% of the population has ancestry of indigenous descent.
4)The country is divided into seven provinces:
San Jose

Alajuela

Limon

Heredia

Cartago

Guanacaste

Puntarenas
---
5) Although Costa Rica has it's very own currency – the colon – many shops still list their prices in US dollars.
6) The country has a population of 4.9 million. Almost half of the population lives in the country's capital San Jose.
7) Costa Rica has one of the highest life expectancies in the world at the age of 77.
8) Costa Rica is a democratic country that hosts elections every four years.
9) The country has no standing army as the army was abolished in 1949. They now only have a small force of law enforcement officials to keep the peace.
10) Costa Rica's monetary notes depict wildlife that you'll easily spot in the country. A monkey, palm trees, a sloth, butterfly, mushrooms, and common flowers.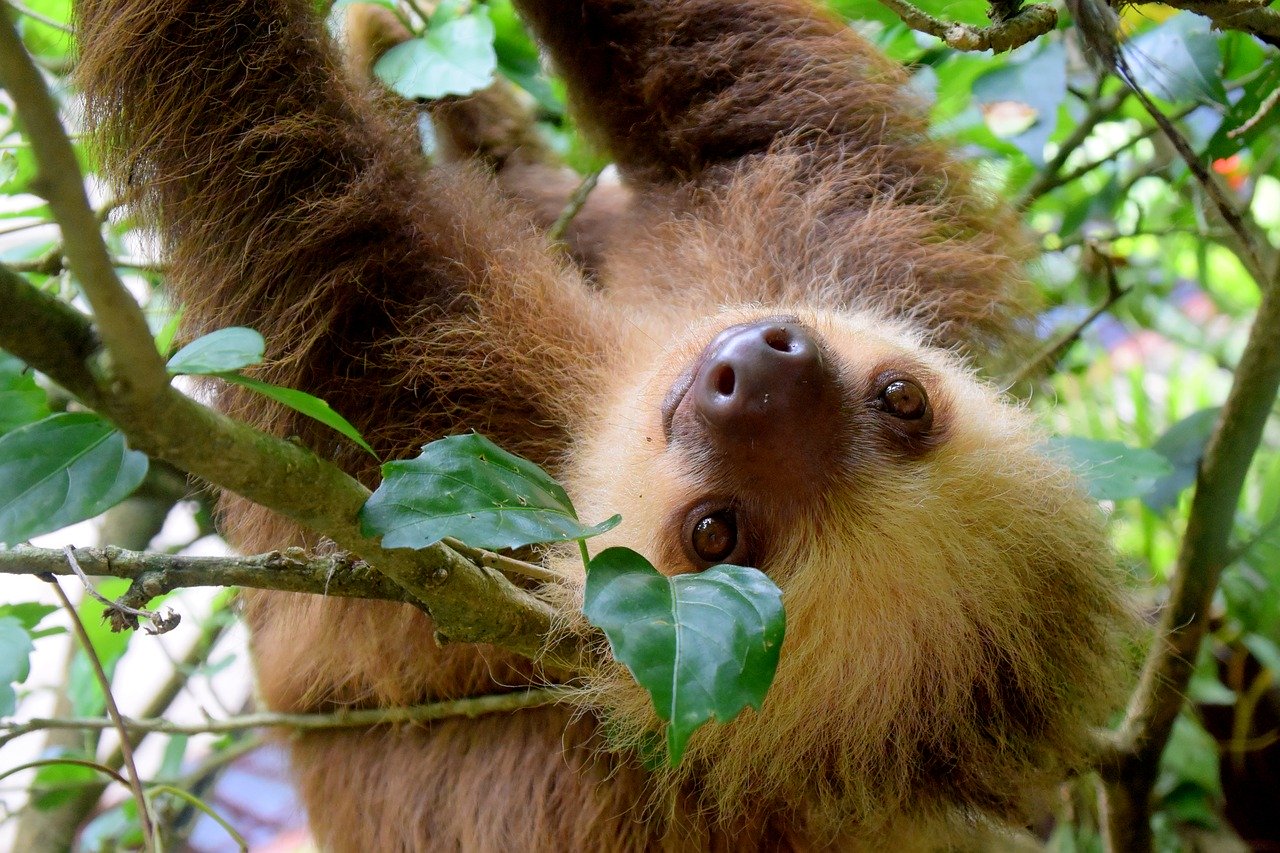 11) Costa Rica's national symbol is called yigüirro and depicts a clay-colored pigeon.
12) In the 1980's Costa Rica experienced its very own gold rush after a 25lb nugget of gold was found in Corcovado National Park. Soon farmers turned into prospectors and invaded the park, destroying thousands of acres of the natural parkland. It took years to evict these individuals.
13) Costa Rica was the very first country to default on its loans in 1981. One of the biggest problems the country has today is its debt crisis.
14) The Costa Rican post office was first set up in 1914, and to this day does not offer home delivery. Costa Ricans have to go fetch their mail at their local post office.
15) Costa Rica's national theater, or Teatro Nacional was built in 1897. It was the first proper performance space built in the country.
16) The countries slogan is Pura Vida, meaning pure life. The individuals who live in Costa Rica truly live this lifestyle, which is probably why they're one of the happiest countries in the world.
17) The official language of Costa Rica is Spanish. But most of the people that live in the country are bilingual due to the large influx of tourists it receives every year.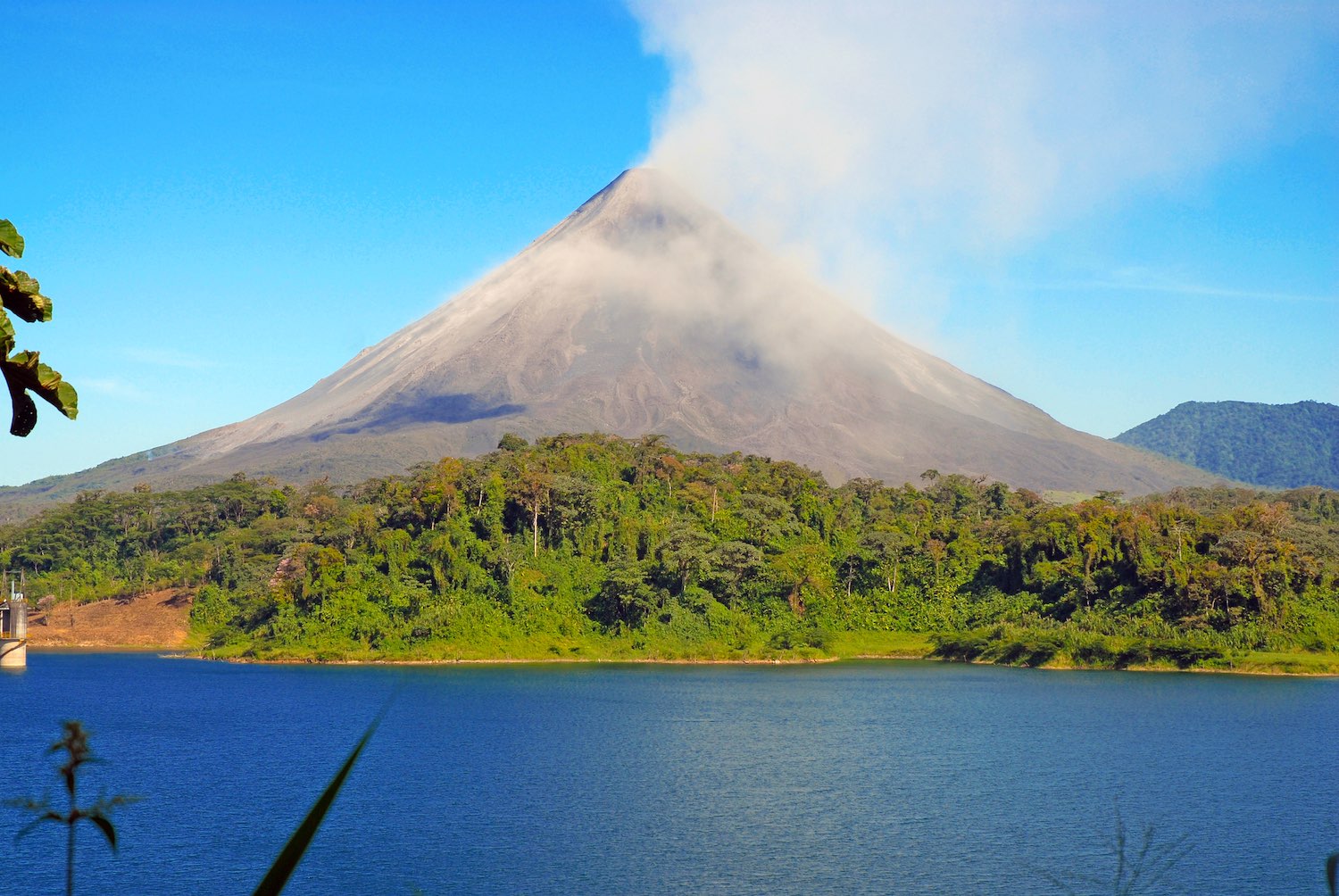 ---
Basic Facts About Costa Rican Wildlife
Here are a few fascinating Costa Rica facts about the incredible wildlife that calls this country it's home.
18) Costa Rica is home to an impressive 52 different species of hummingbird.
19) There is an abundance of monkeys in Costa Rica. In fact, they're one of the most common mammals next to bats.
20) Over 10% of all butterflies in the world live in Costa Rica.
Impressive Creatures From The Costa Rican Jungle
---
21) There are 20 000 different types of spiders living in Costa Rica.
22) Costa Rica is home to an incredible 5% of the world's biodiversity, and just 0.3% of the total surface area of the planet.
23) Christopher Columbus was the first European to set foot in Costa Rica. This took place in 1502.
24) The national flower of Costa Rica is the orchid.
25) Arribada is a period that takes place between April and December in which Olive Ridley Turtles come ashore to lay eggs. They do this mainly on one of Ostional National Wildlife Refuge's many beaches. They leave behind a total of up to 10 million eggs.
26) A basilisk is a small, semi-aquatic lizard that has been nicknamed "the Jesus Christ lizard" in Costa Rica. This is because whenever the creature gets a fright it rears up on its hind legs and appears to run along the surface of the water.
---
Interesting Facts About Costa Rica's Landscape
With coast on both sides, Costa Rica has an absolutely beautiful landscape. Here's everything you need to know about it.
27) Costa Rica is home to more than 100 protected areas which make up 25% of the landscape.
28) Costa Rica owns more ocean than it does land, with an impressive ratio of 10-1.
29) Costa Rica has an extensive coastline that stretches 801 miles long.
30) The country contains seven active volcanoes and a total of 121 volcanic formations. Their main volcano, Arenal, is one of the top ten most active volcanoes in the world. In 1968, an eruption from Mount Arenal completely destroyed the town of Tabacon. Its latest eruption happened in 2010.
31) Lake Arenal is a manmade lake and the largest body of freshwater in Costa Rica.
---
Fun Facts About Costa Rica for Kids
Here are a few Costa Rica fun facts to wow the kids.
32) People who live in Costa Rica often refer to themselves as ticos (male), and ticas (female). They refer to foreigners as gringos (male), and gringas (female).
33) The name Costa Rica means rich coast and was a name first used by the people of Panama.
34) There is a race held every year called the Carrera de Campo Traviesa Al Cerro Chirripó, which is a race to the top of Costa Rica's highest mountain. The standing record is 3 hours and 15 minutes.
12 Essential COSTA RICA TRAVEL Tips | WATCH BEFORE YOU GO!!!
35) Due to the country's close proximity to the equator, the sun rises and sets at the very same time every day, no matter the season. If you thrive on routine, this is a
---
great country to stay in.
36) The national instrument of Costa Rica is the marimba, which is actually African in origin.
37) Every morning at 7am most radio stations play the national anthem.
38) Education and schooling are free in Costa Rica.
39) Costa Ricans refer to small, informal restaurants as sodas. These restaurants generally serve plates of things like rice, beans, and chicken for as little as $2 USD.
---
Cool Facts About Costa Rica
As if you didn't think this country was cool enough already, here are some cool facts about Costa Rica that just might blow your mind.
40) Nicoya is a region in Costa Rica that has been classified as one of the world's top Blue Zones. This means that the people who live there usually live active lives past the age of 100.
41) The popular beach Bahía Ballena is shaped like a whales tail. It's also a great place to go whale watching.
42) Costa Rica has been listed as one of the happiest countries in the world.
43) Costa Rica has coffee tasters who train for five years to refine their palate. They are called Catadores and are just as important to Costa Rica as wine tasters are to France. Often these Catadores taste the coffee while it's cold, because it should taste just as good as when it's hot (if it's of good quality).
44) Costa Rica is the second-largest exporter of bananas in the world. The first of which is Ecuador.
45) Costa Rica's indigenous spirit is called Guaro, which is a moonshine rum made from distilled sugarcane.
46) There are still working cowboys in Guanacaste province and they are known as sabaneros.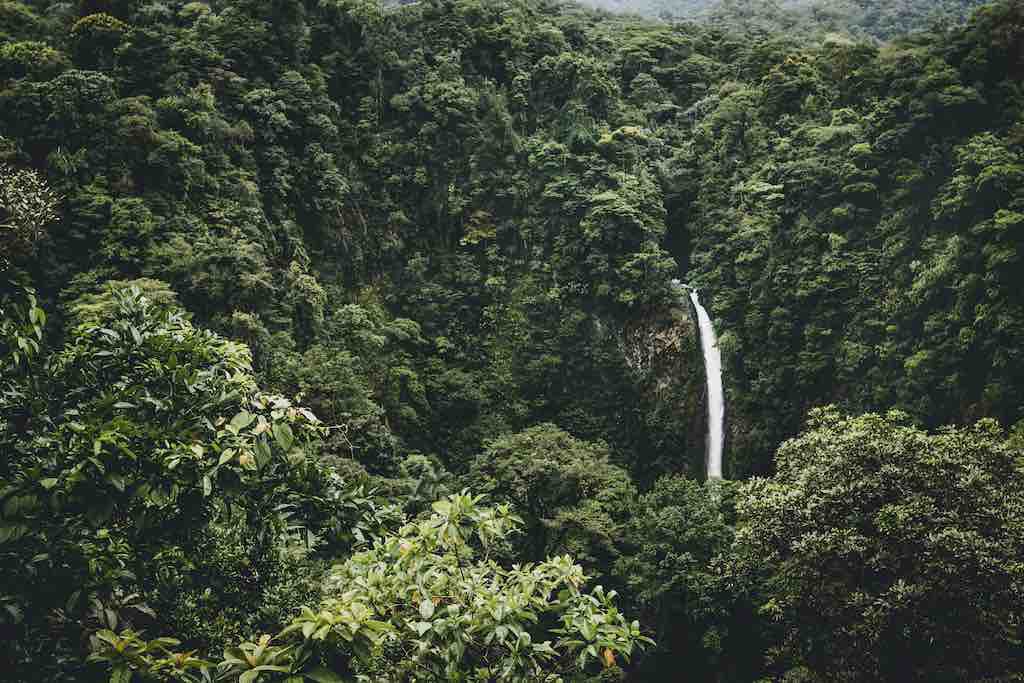 ---
Important Facts About Costa Rica
Let's get a little more serious with some of the most important facts about Costa Rica.
47) Costa Rica relies on renewable energy for 99% of its electricity. Its main sources of energy are hydropower, wind, solar, geothermal energy, and biomass.
48) Costa Rica's literacy rate is incredibly high at 96%. For kids who live in rural areas and can't make it to school, there are lessons taught over the radio every day.
49) Costa Rica is the 13th largest exporter of coffee in the world, with over 247,104 acres of coffee growing in the country.
50) Costa Rica receives a lot of rain and has an incredibly high volume of water for a country of its size. New Zealand is the only other small country that receives just as much, if not more rainfall.
51) There is only one indigenous language still spoken in Costa Rica – Bri Bri.
52) More than 80% of the country's fatal snake bites are administered by pit vipers, which grow up to 9.8 feet in length.
53) In San Jose, Costa Rica's capital, residents are not allowed to drive into the city for one day a week. This day corresponds with the last digit in their number plate. This rule was made in order to minimize the pollution caused by transport.
54) Costa Rica pulls in over 2 million tourists every year. It's no surprise that tourism is the country's leading industry.
55) The world now has it's first carbon-neutral coffee plantation due to Coopedata Santa Maria coffee cooperative in Costa Rica.
56) Isla del Coco is the largest uninhabited island in the world and is actually a part of Costa Rica. It spans an incredible 350 miles long and contains luscious vegetation. Many would recognize it from its moment of fame in the opening scene of Steven Spielberg's Jurassic Park.
57) Costa Rica's only astronaut is Dr. Franklin R. Chang-Diaz, who had a very successful 25-year career at NASA. He is now in the process of designing a plasma-based rocket which would completely revolutionize space travel.
58) Costa Rica experiences many earthquakes. Many of them are very small and are nothing to be concerned about, but every so often they experience larger ones.
59) The country set a goal to be the most eco-friendly country in the world, and they're well on their way to achieving that goal.
---
Costa Rica Weird Facts
Every country has its quirks. Here are a few weird facts about this gorgeous country.
60) You can actually watch the sun rise and set over the sea in one day. The sun rises on the Caribbean coast and there's enough time in one day to travel to the Pacific coast to catch the sunset.
61) Costa Rican women don't take on their husband's last name. They keep their maiden name their entire lives, which they receive from their mother.
62) Costa Ricans don't refer to their partners as "their other half", but instead "the other half of the orange" – media naranja.
63) In Costa Rica, a nightclub is referred to as a discoteca, and the word nightclub is used for strip clubs.
64) Speedbumps are referred to as son muertos, or dead persons in this fascinating country.
65) Escazú is a neighborhood in San Jose known for an abundance of brujas (witches). They once had to refine their skills and perform their rituals in mountain caves but that's no longer the case. If you visit this neighborhood you'll be able to take part in a tarot reading or purchase many other services.
66) In Costa Rica, there is an old town called Manzanillo where they name streets after the old residents who lived there.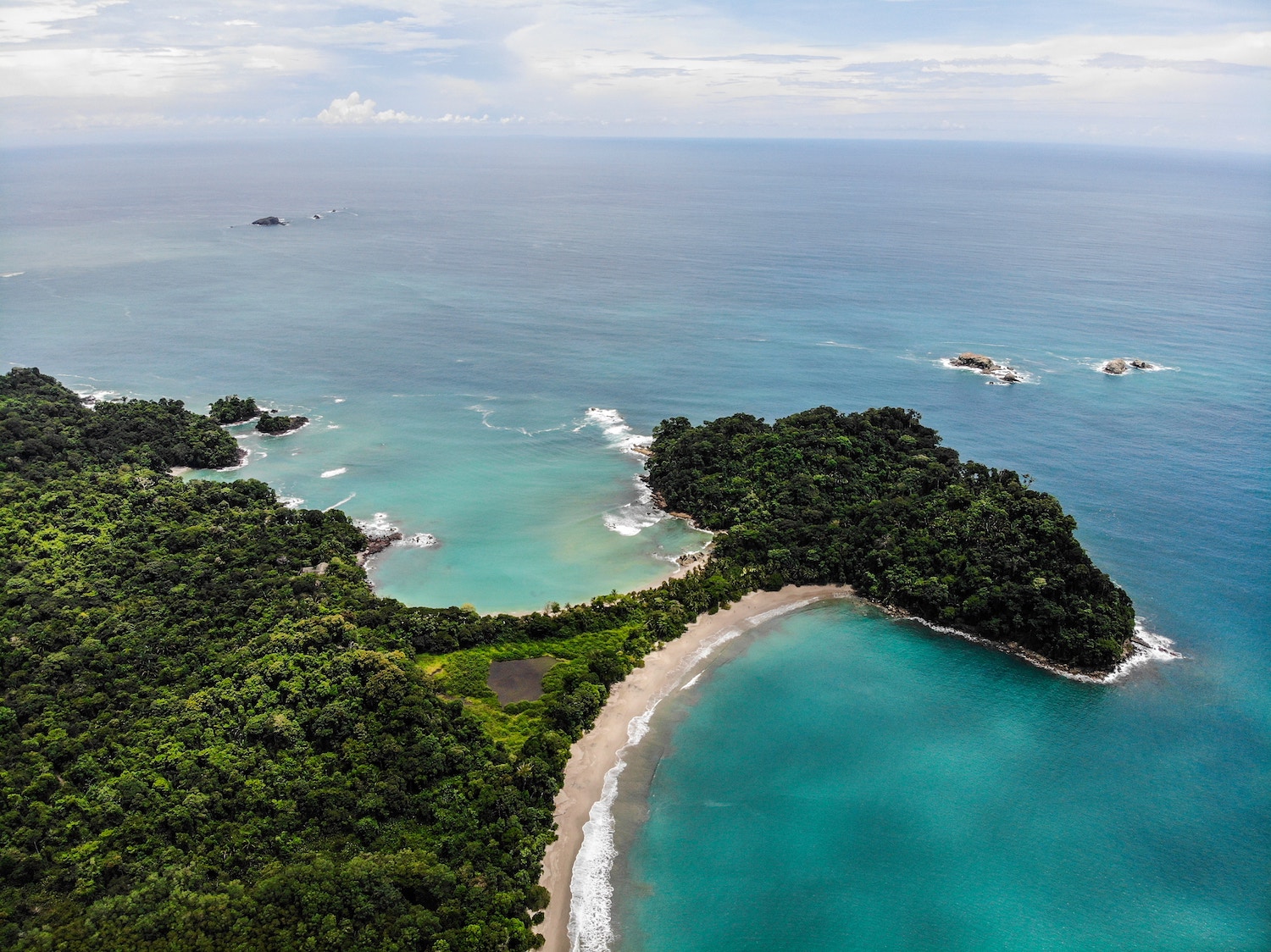 ---
Final Thoughts on Costa Rican Facts
If there's one thing we can all agree on, it's that Costa Rica is a truly fascinating and awe-inspiring place. Costa Rica is incredibly festive and is home to thousands of unique creatures and plant life. It's one of the most biodiverse places on the planet. And clearly one of the most interesting too.
There's no doubt in my mind that this country was aptly named the Rich Coast, as the people are not only rich in happiness, but quality of life too. If there's one thing we can learn from this incredible country, it's bound to be hidden in their slogan. Living a "pure life" is what it's all about.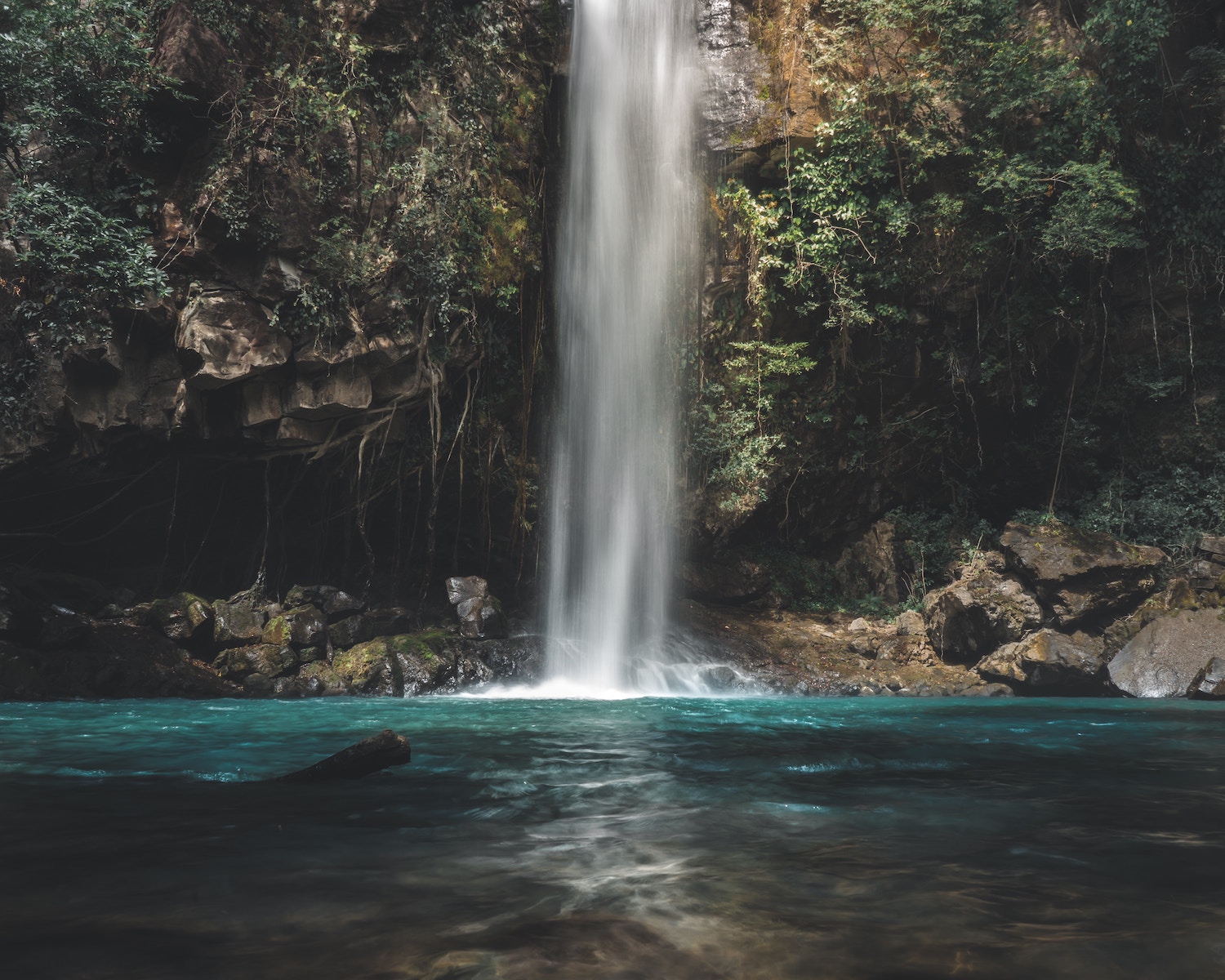 ---
Planning a Trip to Costa Rica?
While I'll I've only personally visited this amazing country once, it was certainly a fantastic experience, and would highly recommend it! Check out a few of my other blog posts that mention Costa Rica:
15 Things You Didn't Know About Costa Rica
---
Thanks for Reading about these fun facts about Costa Rica!
Share these Costa Rica Facts with your travel squad!
https://www.jonesaroundtheworld.com/wp-content/uploads/2019/12/interesting-facts-about-costa-rica.jpg
851
1280
Dave
https://www.jonesaroundtheworld.com/wp-content/uploads/2017/03/logotry-1-1-300x106.png
Dave
2019-12-12 20:18:55
2019-12-12 20:18:55
66+ Fascinating & Fun Facts About Costa Rica That'll Amaze You