Looking for some awesome Facts about New Orleans? I was fortunate enough to visit New Orleans for the first time recently, and I completely fell in love with all things NOLA!
There's just so much to see, do and discover in this buzzing Louisiana city, you'll be hard-pressed to take it all in. From its rich and detailed history, iconic food and music scene, zany and unique vibe and non-stop pace, there's truly no other place in the world like New Orleans!
That's why I've compiled a list of the 90 must-know facts about New Orleans. You're guaranteed to learn so much more than you ever thought possible about "The Big Easy".
Also, be sure to read my other New Orleans articles to help you plan your upcoming trip: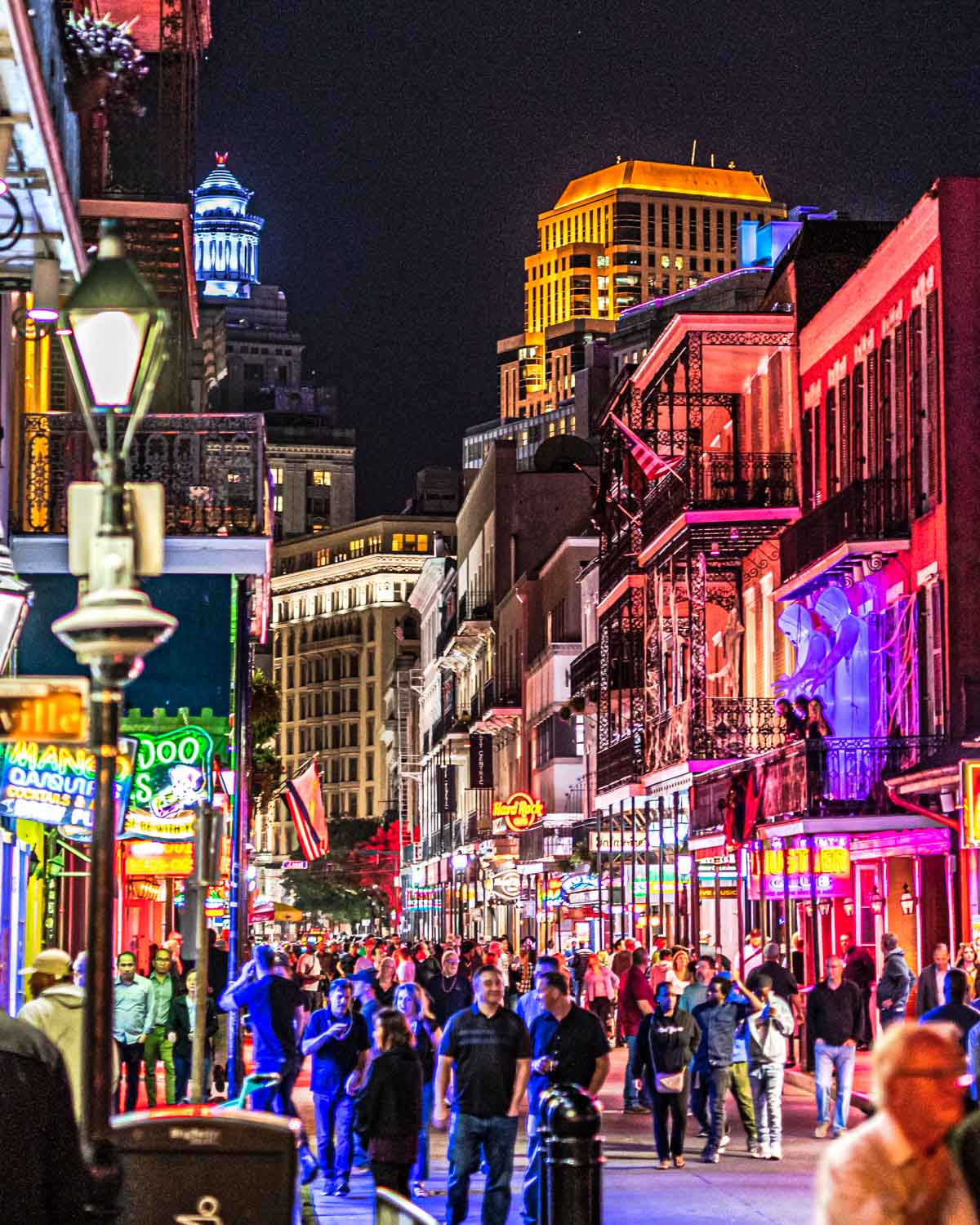 ---
Quick Facts about New Orleans
Let's start off with the basics…
1) New Orleans is a major city in the U.S state of Louisiana. The population of New Orleans is 423,000 (as of 2019).
2) New Orleans locals are called "New Orleanians".
3) While many automatically assume that New Orleans is the capital of Louisiana – it actually isn't. Baton Rouge is, however, New Orleans was twice named the capital during the 19th century.
4) New Orleans is located on the famous Mississippi River, near to the Gulf of Mexico.
5) The total land size of New Orleans is 350.2 square miles (901 sq km).
---
Interesting New Orleans Facts
There are so many super interesting facts about New Orleans. Here's a selection of some of the most fascinating.
6) The game of poker originated in New Orleans, as did the game craps. It was named craps due to its original name of "crapaud", which is the French word for "frog". This links back to the nickname many give to the French – "frog eaters".
7)The original streets of the city's French Quarter are all named after French royalty and nobility.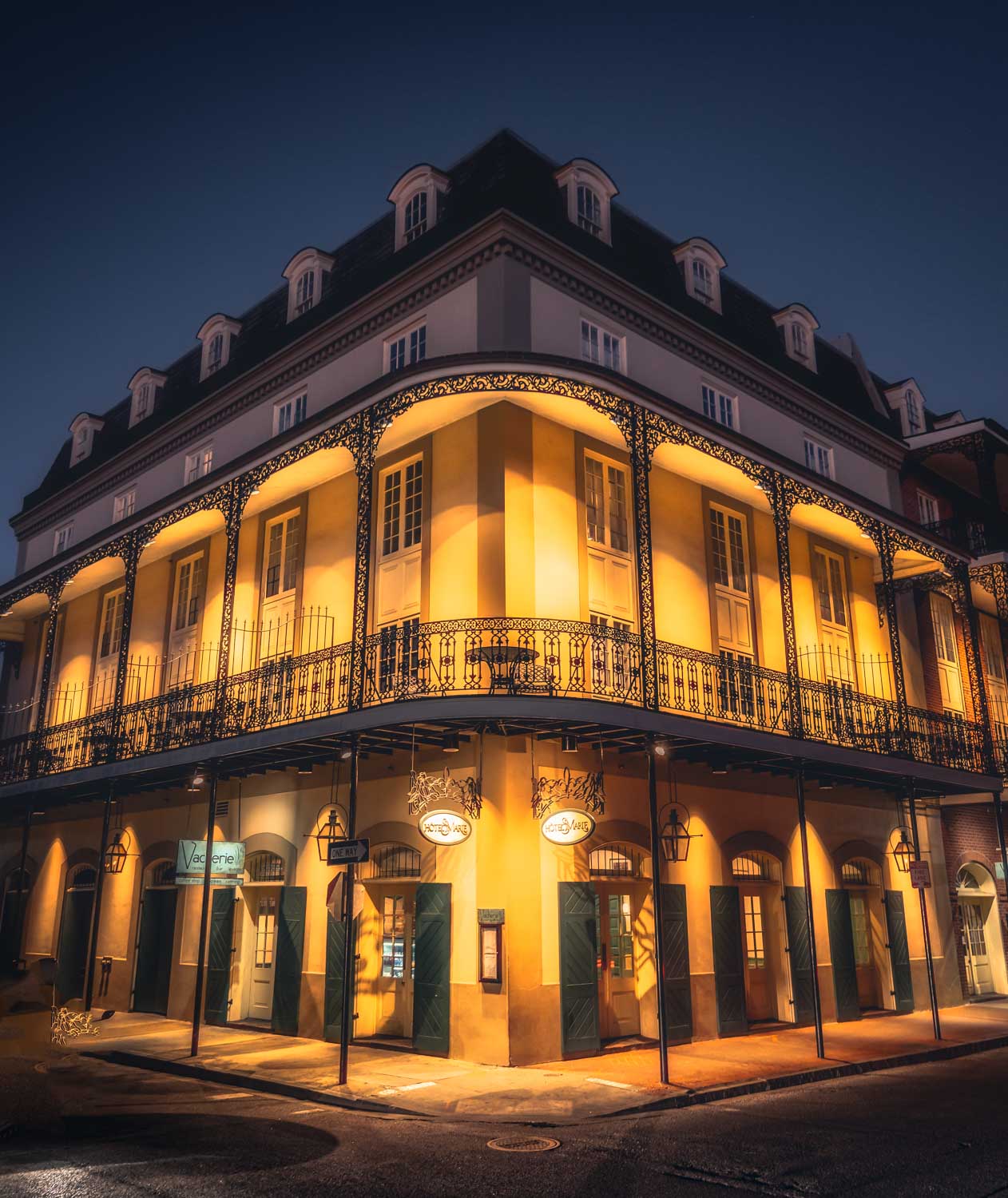 ---
8) New Orleans' Canal Street was once the widest street in the world. This is mainly due to the fact that – made obvious by its name – it was originally meant to be the location for a canal.
9) The Louisiana State Museum is home to the death mask of Napoleon Bonaparte, which was cast a day after his death in 1821 on the island of St Helena.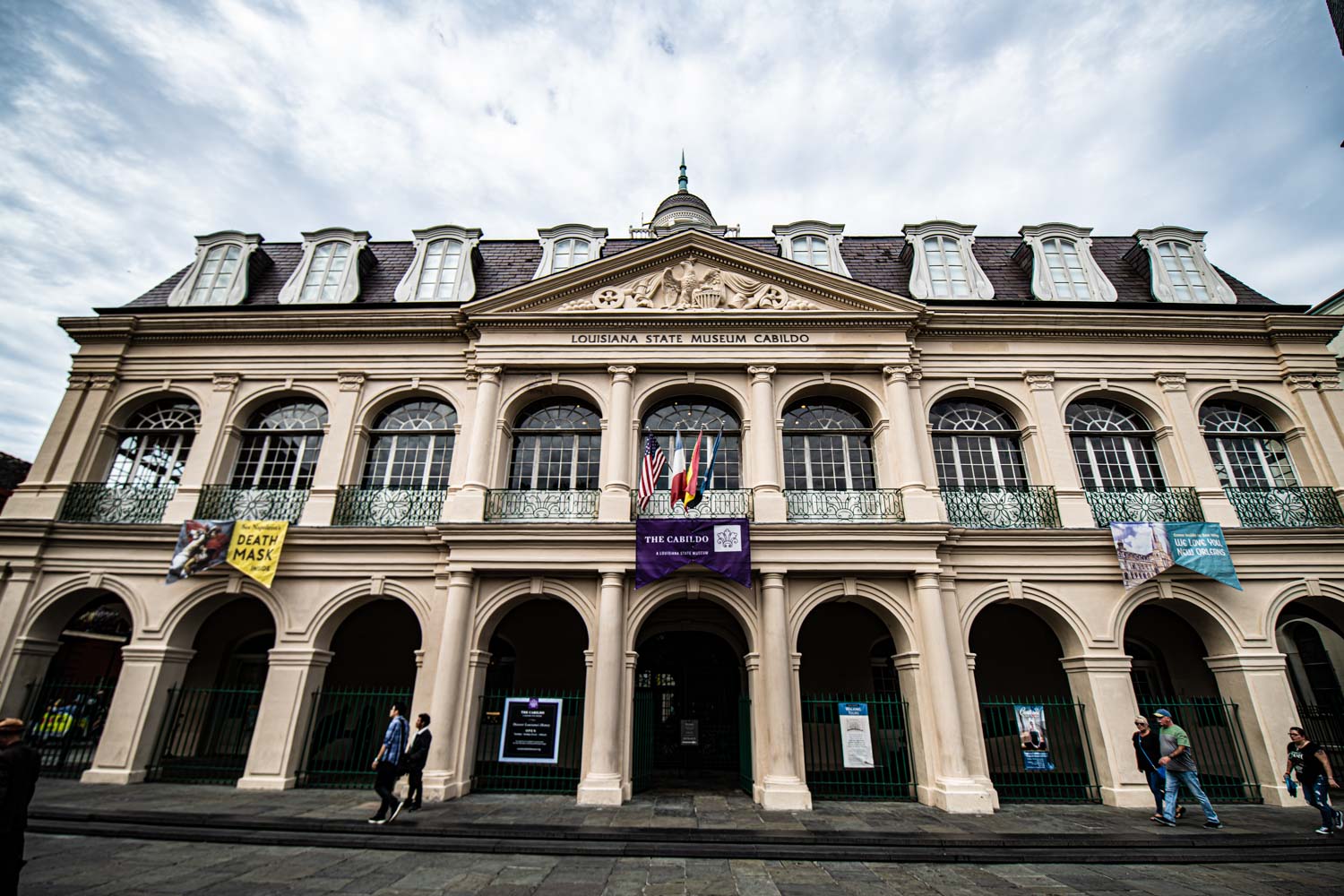 ---
10) NOLA's St Louis Cathedral is the oldest operating cathedral in the United States.
11) Louisiana is the only state in the U.S that isn't divided into counties. It's instead broken up into parishes. The greater New Orleans region spans eight parishes, but the inner city is mostly Orleans Parish.
12) Many American homes have basements – but not in New Orleans. Due to the below sea level location of the city, most of the homes are instead raised off the ground.
13) The crime rate in New Orleans is three times that of the national average. It's a city that, while vibrant and fun, has a seedy underbelly. It goes without saying that taking safety precautions and traveling in couples or groups is the best way to see this city.
New Orleans Vacation Travel Guide | Expedia
---
Fun New Orleans Facts
There is a long list of surprising and fun facts about New Orleans. This shortlist is sure to amuse and amaze you.
14) The city motto of New Orleans is "Laissez les bon temps rouler". This French saying translates to "let the good times roll" – which really sums up the vibe of this great city!
15) New Orleans is one of the Top 10 U.S destinations for visitors. In 2017, over 17 million visitors came to New Orleans and contributed $8 billion to the local economy. As a result, tourism is a major part of the local economy.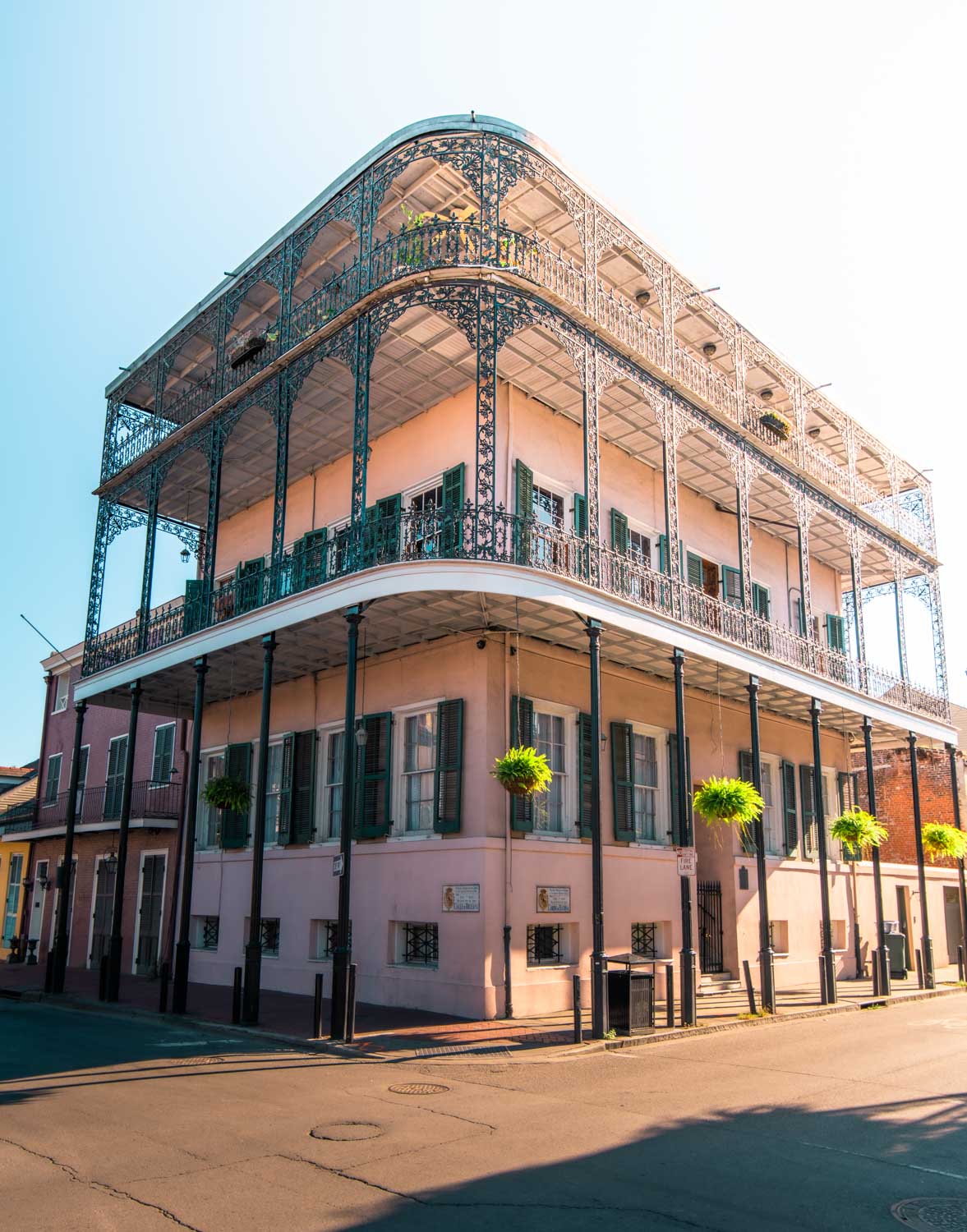 ---
16) Most people don't enunciate New Orleans when pronouncing it. It has evolved to be pronounced like "Nawlins" by most.
17) The nickname for New Orleans is "The Big Easy". It earned this nickname thanks to its laid back, easy-going vibe that is the polar opposite of the non-stop fast pace of New York City – or "The Big Apple".
18) New Orleans is often shortened to "NOLA", a combination of the abbreviations for New Orleans and Louisiana.
19) Sadly, the central Bourbon St, wasn't actually named after the whiskey. It was named after France's Bourbon dynasty. Visitor tip: Frenchmen Street is just as good as Bourbon Street for nightlife, music and fun!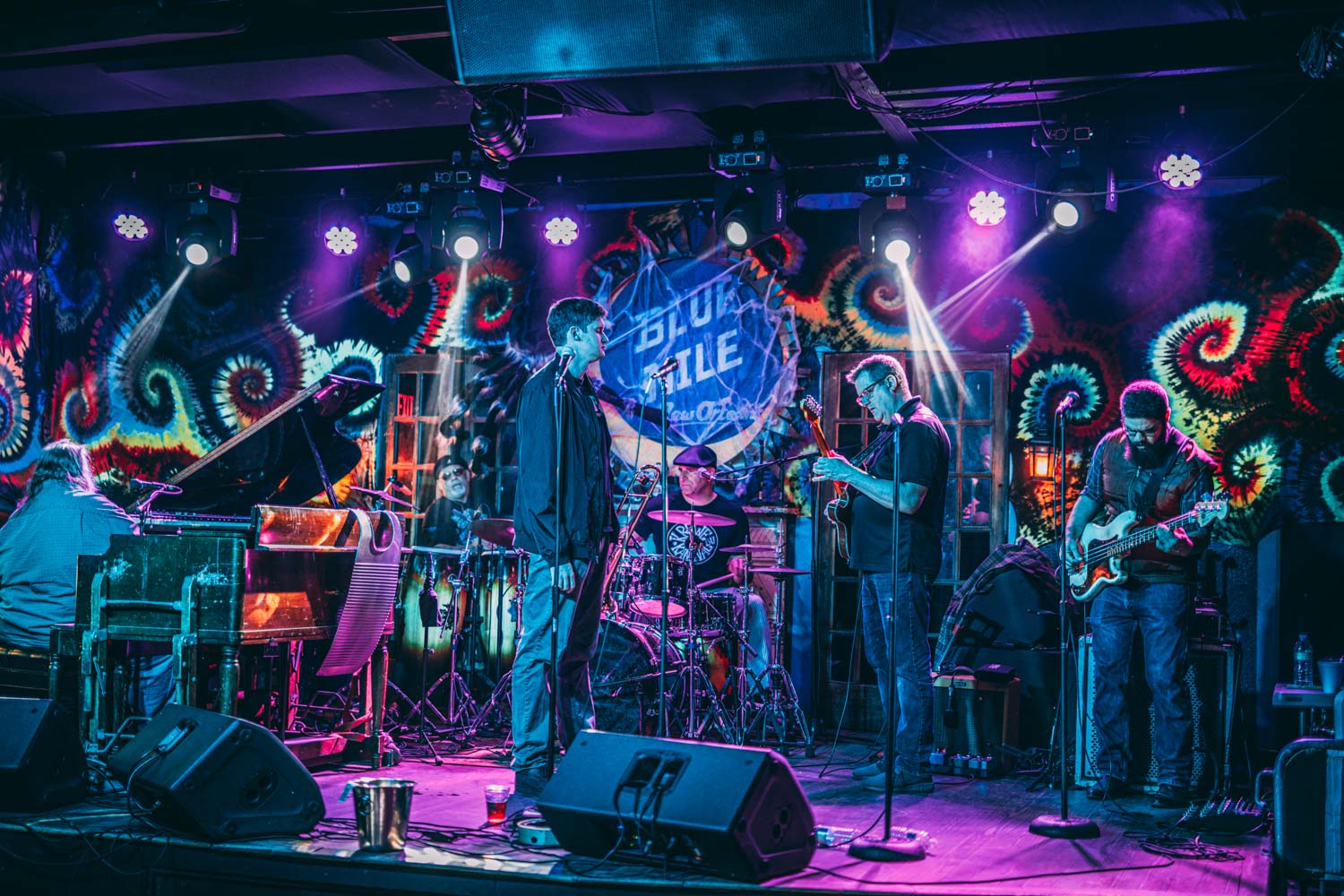 ---
20) Mercedes Benz Superdome in New Orleans is the venue for many of the city's biggest concerts and events. Did you know that each seat in the arena is a different color than the one next to it? This gives it the illusion to the viewer that it's a full house even if it isn't!
21) Dental floss was invented by New Orleans dentist Levi Spear Parmly. Thanks Levi!
22) The world's first movie theatre, Vitascope Hall, was in New Orleans.
23) The New Orleans NFL team is the New Orleans Saints. They have only won the Super Bowl once, in 2010, and it was HUGE for the city. Bonus fact: the New Orleans NBA team is called the New Orleans Pelicans.
24) New Orleans is known for its buzzing bar culture, and is one of the few cities where alcohol is served 24 hours. Bars are allowed to be open all day every day, and drinking on the street is allowed granted the drink is in a plastic to-go cup. Most bars provide these, so the party really doesn't stop in NOLA!
25) New Orleans is a great city to escape the cold winters of the north. The climate in NOLA is mostly humid and subtropical, and the summers get damn hot! Most visitors like to visit between February and May, when the heat isn't as overwhelming. The average high during the peak of summer is 91.1 Fahrenheit (32 celsius).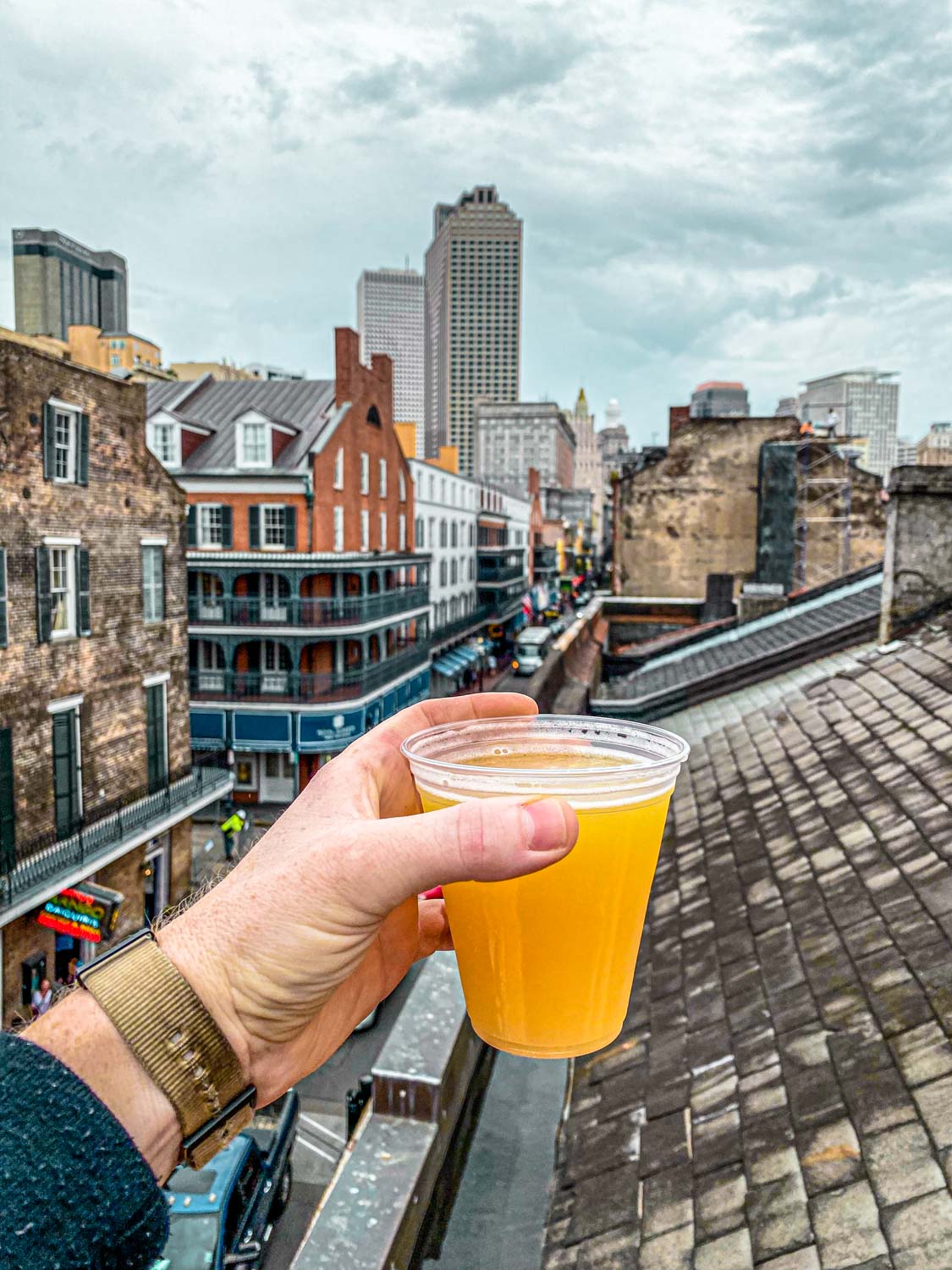 ---
Spooky Facts About New Orleans
New Orleans is the most haunted city in the United States. These haunted New Orleans facts will give you a glimpse inside the spooky spirits that lurk in the streets of The Big Easy.
26) New Orleans is widely considered to be one of the United States' most haunted and spooky cities. Voodoo was made popular in NOLA in the 1800's by Marie Laveau, who was given the nickname of "The Voodoo Queen" for her penchant for exorcisms and voodoo practices. The boys from Buzzfeed Unsolved paid a visit to the city and delved into its voodoo history. Definitely watch it! A bonus fun fact? Marie Laveau's tomb attracts more visitors each year than Elvis Presley's does in Graceland, Memphis.
The Bizarre Voodoo World Of New Orleans
---
27) Congo Square in Armstrong Park was a gathering location for slaves in New Orleans. Voodoo, spiritual ceremonies, singing and dancing were often done here and it is still a popular meeting place for paranormal get-togethers.
28) The historic French Quarter of New Orleans is widely believed to be the most haunted part of the city.
29) The tombs of New Orleans' historical cemeteries are all located above ground. This is due to the high water table in the area. It also makes for a fascinating addition to this paranormal hotspot. These tombs were once ritually decorated with 'Immortelles', funeral wreaths made from beads, glass and wire.
30) The LeLaurie Mansion in the French Quarter is arguably one of NOLA's most haunted locations. It was the place of unspeakable horrors committed against slaves by the aristocratic family the LeLaurie's and their matriarch, Madame LeLaurie. The story is crazy – definitely watch the video below for the full story.
THE NEW ORLEANS HOUSE OF HORROR - Lalaurie Haunted House Story Time // Something Scary | Snarled
---
31) The Old Ursuline Convent is also considered by locals to be one of the most haunted locations in New Orleans. It was the birthplace of the legend of the Casket Girls of New Orleans, young French brides who were shipped to New Orleans and widely suspected to be vampires.
32) Anne Rice, author of gothic fiction classics like Interview with the Vampire is a born and raised New Orleans local and the city heavily influenced much of her work and was the setting for many of her books. Fans of Rice's head to NOLA each Halloween for the annual Vampire Masquerade Ball in her honor, which is held at the Elms Mansion. Get your tickets for next years event here.
33) If you don't mind sleeping with ghosts, many of New Orleans hotels are said to be the location for a lot of paranormal activity in the city. The most haunted hotels in New Orleans? Le Pavillon, the Bourbon Orleans Hotel and the Dauphine Orleans Hotel are just a few places to start. I was lucky enough to stay at the Dauphine Orleans during my recent visit to NOLA, but sadly didn't experience any bumps in the night!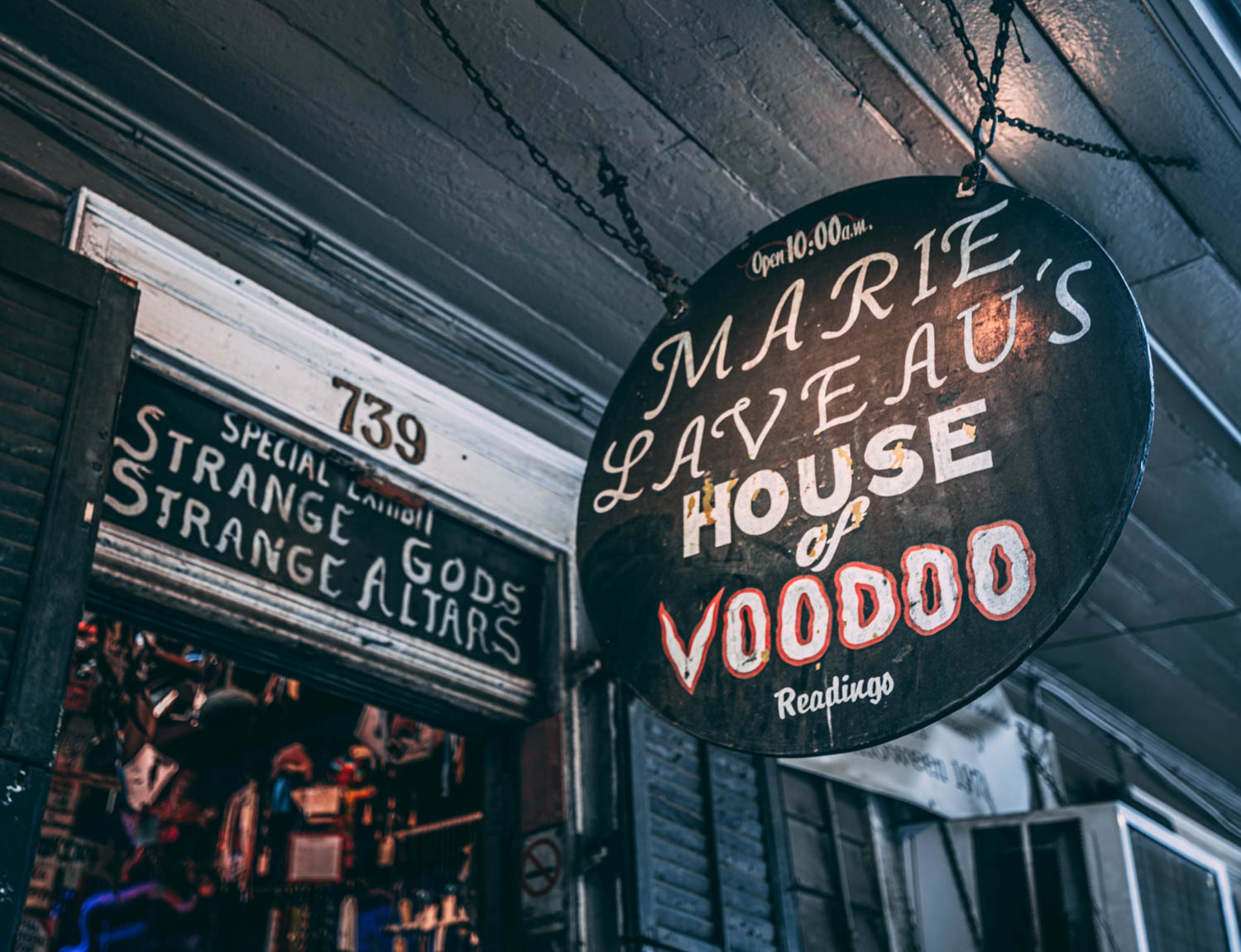 34) The ghosts of New Orleans don't just stop at haunting houses and hotels. They also love lurking around the bars and restaurants of the city – and why wouldn't they? If you like your spirits with a side of, well, spirits, head to the Chartres House Cafe, Jimani Bar, Kerry's Irish Pub and Pat O'Briens Bar.
35) Why not head straight to the true source for some New Orleans spookiness? The city's historical cemeteries are paranormal hotbeds, so take a wander through St. Louis Cemetery #1, St. Roch Cemetery and Metairie Cemetery.
36) New Orleans souvenir stores are full of eerie voodoo and occult items to take home with you. The most popular stores to head to are Marie Laveau House of Voodoo on Bourbon St and Hex Old World Witchery on Decatur St.
37) The city of New Orleans has a huge range of haunted tours you can join! "So definitely take a tour of New Orleans scary side and learn about our haunted past… and present"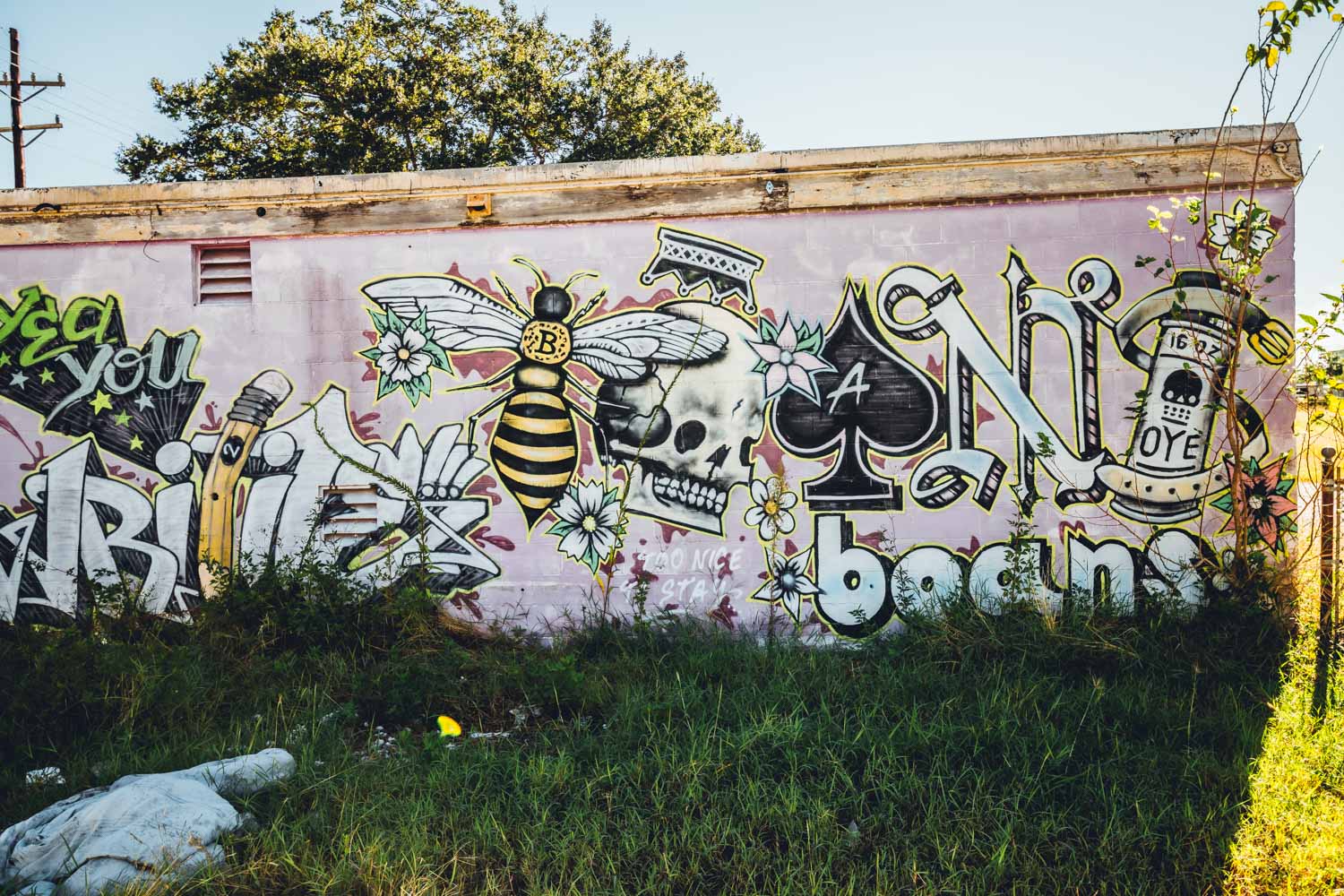 ---
New Orleans Mardi Gras Facts
Few places celebrate Mardi Gras with the gusto New Orleans does. Here's just a few fascinating facts about the United Statesman biggest Mardi Gras celebration.
38) Mardi Gras is held across New Orleans during the two weeks before and through Shrove Tuesday. The actual day of "Mardi Gras" is an official holiday across Louisiana.
39) "Mardi Gras" is just one day of the entire celebration – not the entire event. While most people refer to the entire fortnight-long event as Mardi Gras, the official term is "Carnival".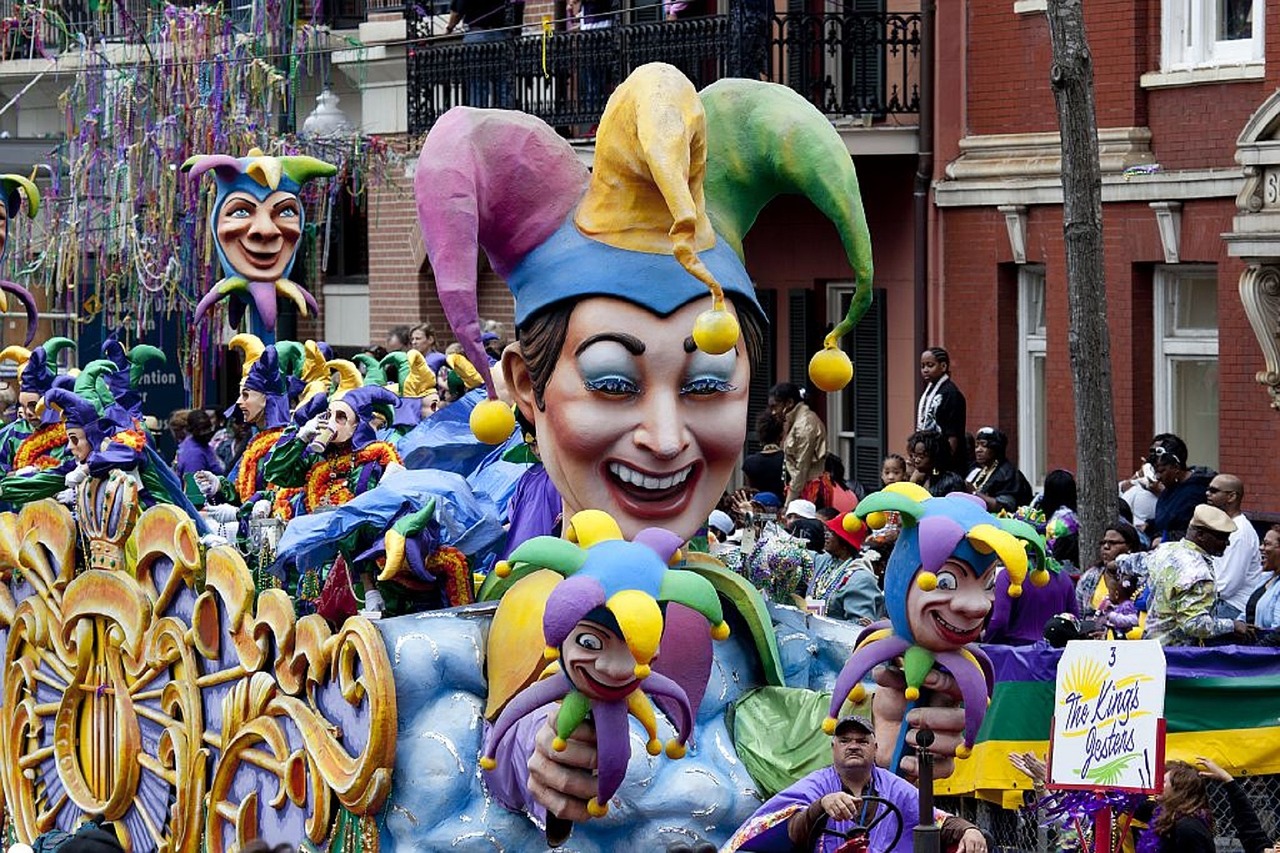 ---
40) While New Orleans is widely considered to be the birthplace of the still-going annual Mardi Gras festival, it actually wasn't! Mardi Gras actually kicked off in the city of Mobile in the neighboring state of Alabama, before it moved to NOLA!
41) The official colors of Mardi Gras have been around since 1872. The purple stands for justice, the green for faith, and the gold for power.
42) The earliest references to the masks and floats of the Mardi Gras parades we know today can be traced back to the 1830's. Back then, participants rode on carriages and carried gaslight torches.
43) Beads are a huge part of the New Orleans Mardi Gras customs. Handing out beads or "throws" from floats is a central element of the celebration and the beads were originally prizes for parade attendees. The official colors of the beads are in the aforementioned purple, green and gold.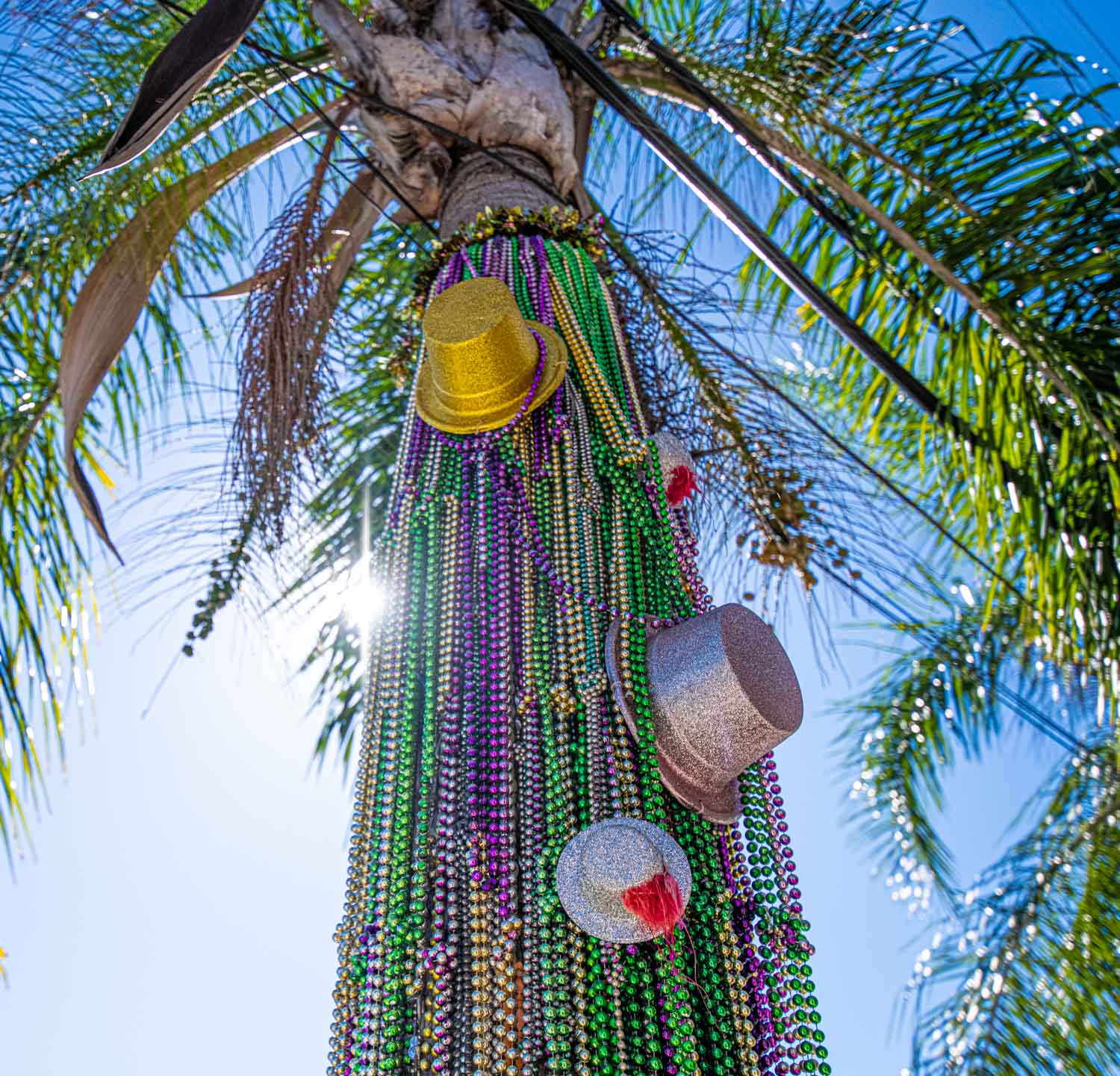 ---
44) It's against the law to ride on a New Orleans Mardi Gras float without wearing a mask.
45) A "krewe" is a Mardi Gras organization that plans the parades and celebrations each year. Each krewe has their own parade, and they usually keep the theme of each year's parade a secret until the event itself. Some krewes even go a step further and make sure to never disclose their identities during Mardi Gras. They wear masks and disguises to ensure anonymity.
46) There's an entire parade for the dogs of New Orleans during Mardi Gras. It is organised by the Krewe of Barkus.
Watch adorable costumed dogs parade in Krewe of Barkus for Mardi Gras 2017
47) While many people think that Mardi Gras is just an adult party on the streets of New Orleans, it's actually primarily a family event! Besides the chaos and rowdiness along Bourbon Street, it's perfect for families and there are locations all across the city that allow for kid-friendly viewing of the parades and celebrations. So if you've put off attending Mardi Gras until the kids are all grown up, you can forget all about that! Take a read through this awesome blow showcasing how to best experience New Orleans Mardi Gras with kids!
48) It's estimated that 25 million pounds of throws and Mardi Gras items are thrown from floats each year. Most of these are left on the streets of New Orleans, but thankfully, many of these throws are collected, recycled and used in the next years celebration.
49) If you're in New Orleans for Mardi Gras, be sure to try the official dessert of Mardi Gras – King Cake! Available in a variety of flavors, such as custard, apple and pecan, these stuffed cakes are an institution in NOLA and what better excuse to indulge than the biggest festival of the year?
Plan your own visit to New Orleans Mardi Gras!
Mardi Gras kicks off on January 6, 2020, which is King's Day, and the entire Mardi Gras Season runs from January 6th – "Fat Tuesday", the big Mardi Gras Day, which is February 25, 2020 this year!
Mardi Gras New Orleans Louisiana 4K
---
New Orleans Music Facts
Is there any other U.S city that has contributed more to the world of music than New Orleans? Probably not. Here's some New Orleans music facts that will demonstrate just how important great tunes are to this incredible city.
50) If you love jazz, rock and roll and blues, you can thank the city of New Orleans. After all, the genre was founded in "The Big Easy." The love of these musical styles is a strong part of NOLA's unique identity, and you can catch some of the best performances in the many venues across this great city.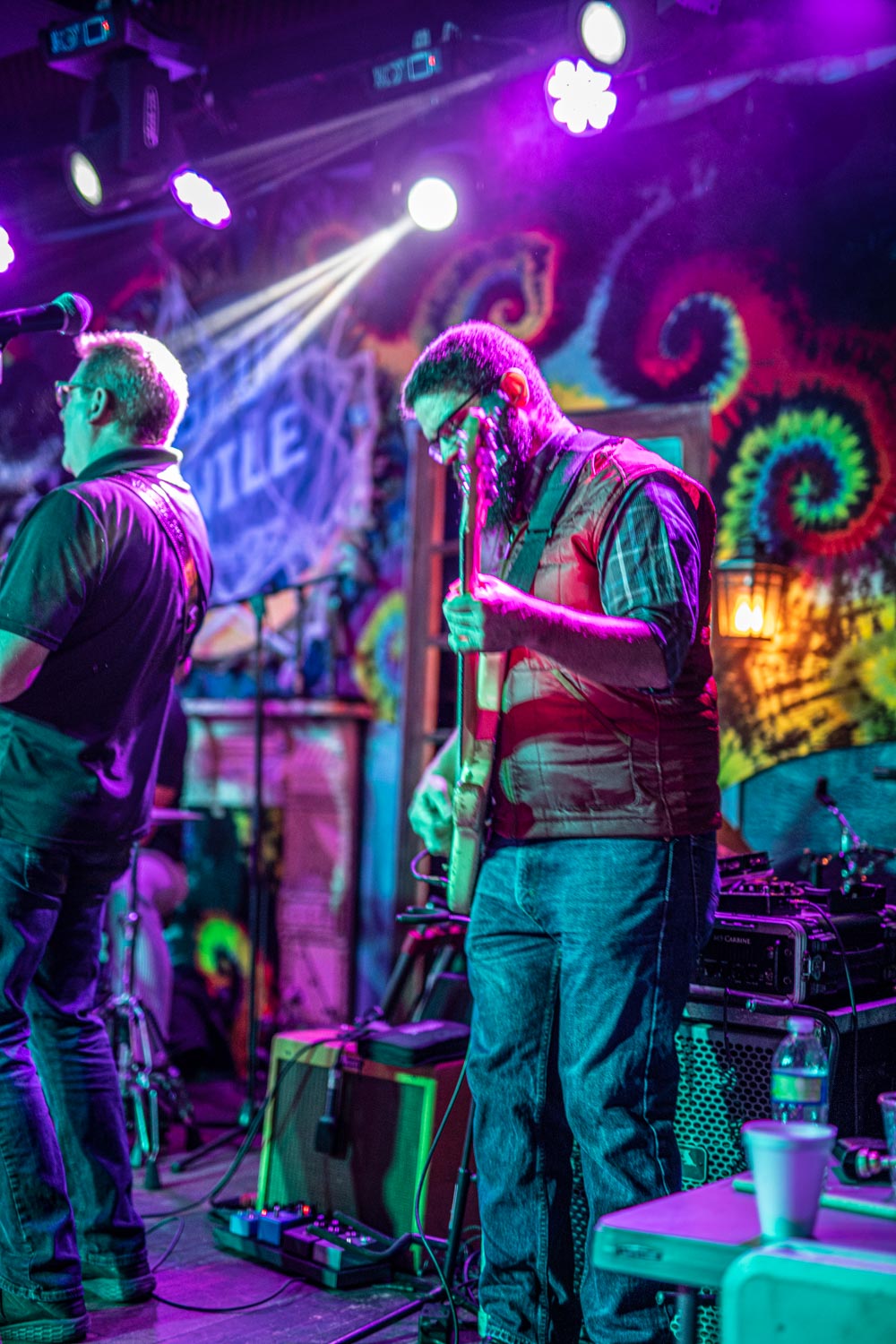 ---
51) The early beginnings of jazz music can be attributed to the fact that New Orleans slaves were the only slaves in the world that were allowed to own drums. Mainstream jazz can be dated back to the 1910's, but truly became a part of New Orleans culture after WW2.
52) The very first opera ever staged in the United States was held in New Orleans way back in the 1790's. It was Ernest Gretry's "Sylvain".
53) Jazz funerals are one of the many reasons New Orleans' unique culture is so fascinating and unlike anywhere else in the world. If you visit the city, you may see a funeral procession accompanied by jazz music and dancing. This was widely believed to assist the dead in not only finding their way to heaven, but also to see them out in a big celebratory way.
You better second line! Jazz funeral in New Orleans for Juanita Brooks
---
54) New Orleans is a central city for the development of funk music. Many pioneers of the genre hailed from the city.
55) Brass bands were so huge as early as the 1830's that the daily newspaper Picayune reported that they could be found on every street corner.
56) From the early 19th century, Cuban "habanera" music began to be blended with African American music in New Orleans to create the Afro-Cuban genre. Musicians from both Havana – the Cuban capital – and New Orleans would take daily ferries between both cities for performances and the genre exploded in popularity on both sides of the continent as a result.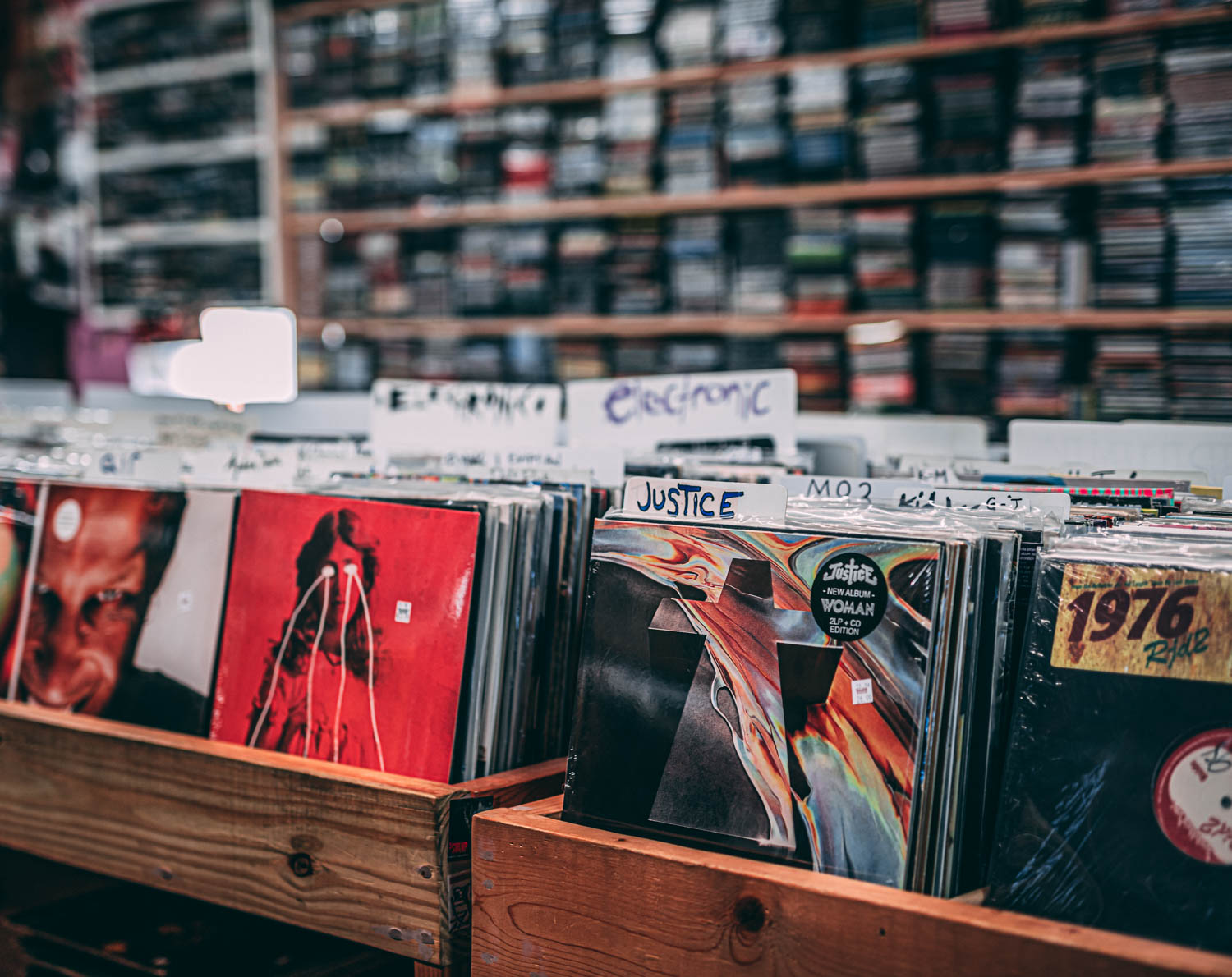 57) While not entirely synonymous with hip-hop and rap, New Orleans actually played a pivotal role in the development of the genre in the 1990's. Major labels No Limit Records and Cash Money Records were founded in NOLA, and major artists like Drake are still signed with Cash Money. Iconic New Orleans rap and hip hop artists include Mystikal, Soulja Slim and Master P.
58) Believe it or not, New Orleans is also a major location for metal music, which has been in full force since the 80's. "Sludge metal" was born in the city.
59) Some of the world-famous musical names that hail from New Orleans include Louis Armstrong, Fats Domino, Harry Connick Jr., Lil Wayne and Allen Toussaint.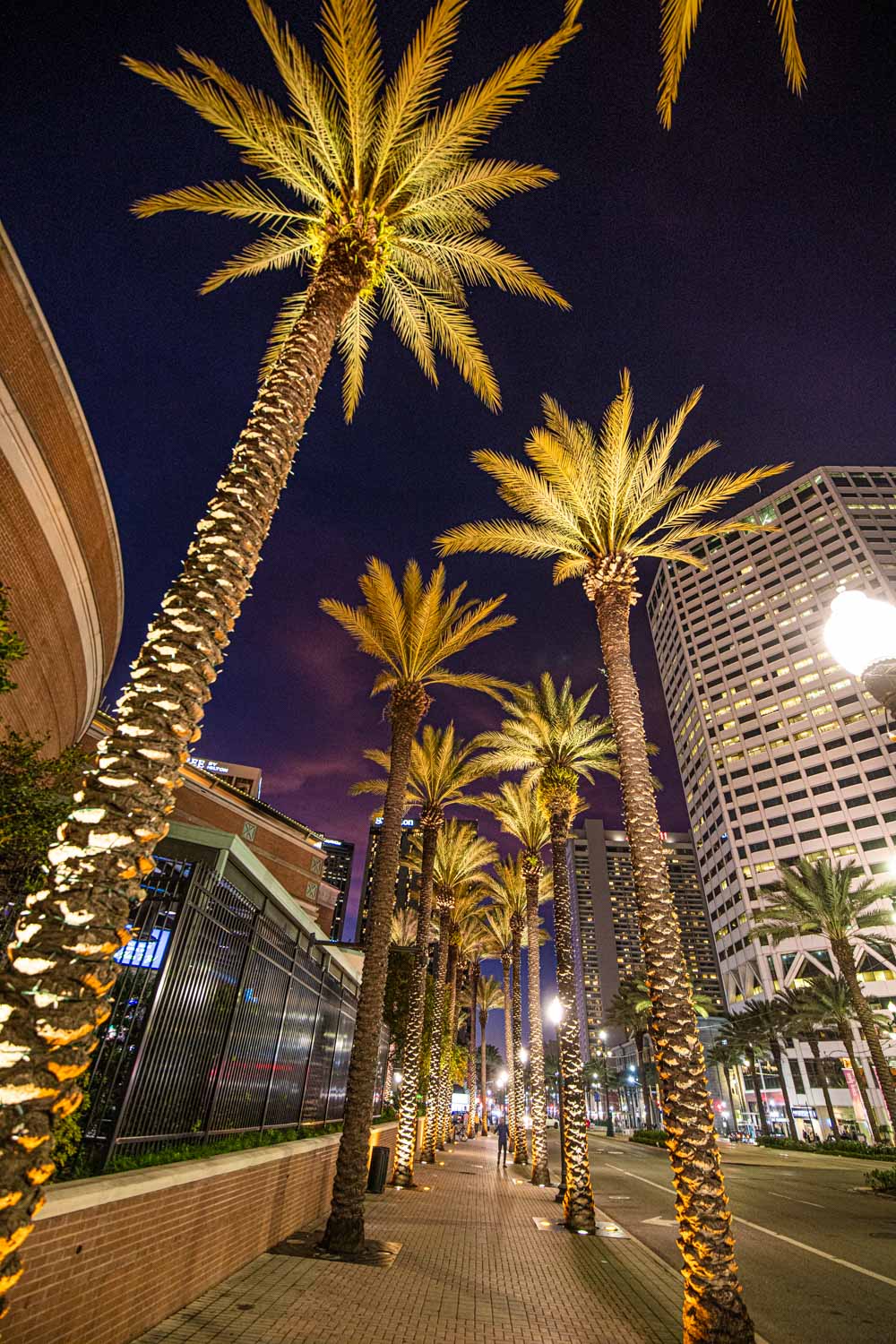 ---
New Orleans History Facts
New Orleans has a lengthy and detailed history that is filled with important events. These historical facts about New Orleans will give you a tiny snapshot into the convoluted past of the major city.
60) The earliest beginnings of New Orleans date back to 1718, when French explorer Jean Baptiste Le Moyne founded the city and named it "La Nouvelle Orleans". It grew from a small trading camp on the banks of the Mississippi River, eventually growing to encompass the French Quarter that still exists today.
61) New Orleans was sold to French leader Napoleon at the start of the 19th century. This is known as the "Louisiana Purchase" and is one of many reasons this city is still so distinctly French even today.
62) New Orleans is one of the only U.S cities that has been owned by multiple countries. Founded by France, it was then under Spanish rule before being purchased by the United States.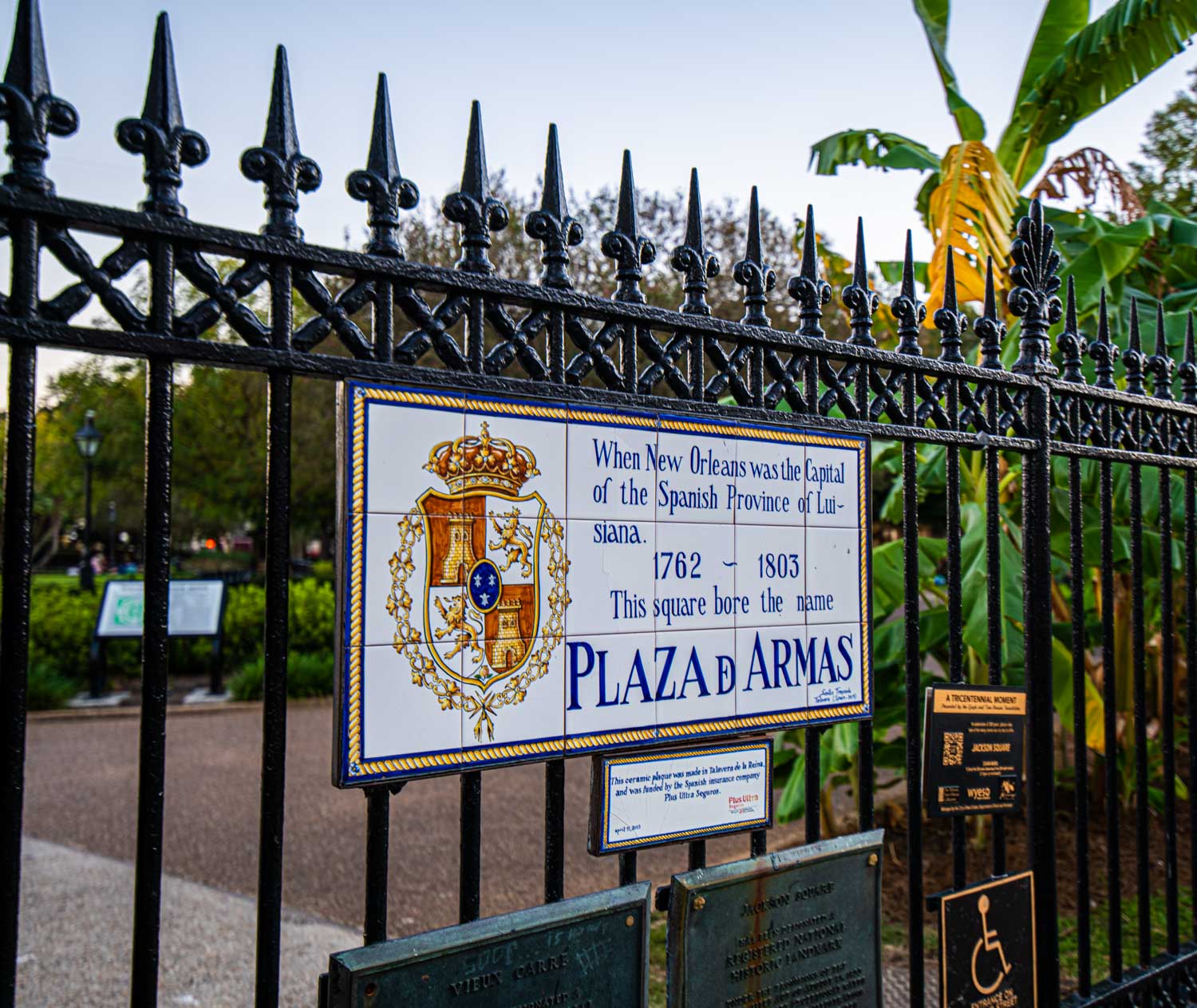 ---
63) New Orleans has the highest number of historic neighborhoods and districts of any city in the United States. These are 20 distinct historical districts across the city.
64) New Orleans was once considered to be one of the safest cities in the south in terms of hurricanes. Its distinct rectangular French Quarter block was designed to be a safe haven from hurricane activity.
65) New Orleans' City Park is not only the largest municipal park in the United States, but its beginnings are fascinating to say the least. It was once the location of the famed Duelling Oaks, where Creole men met to settle their scores with swords, pistols and Bowie knives.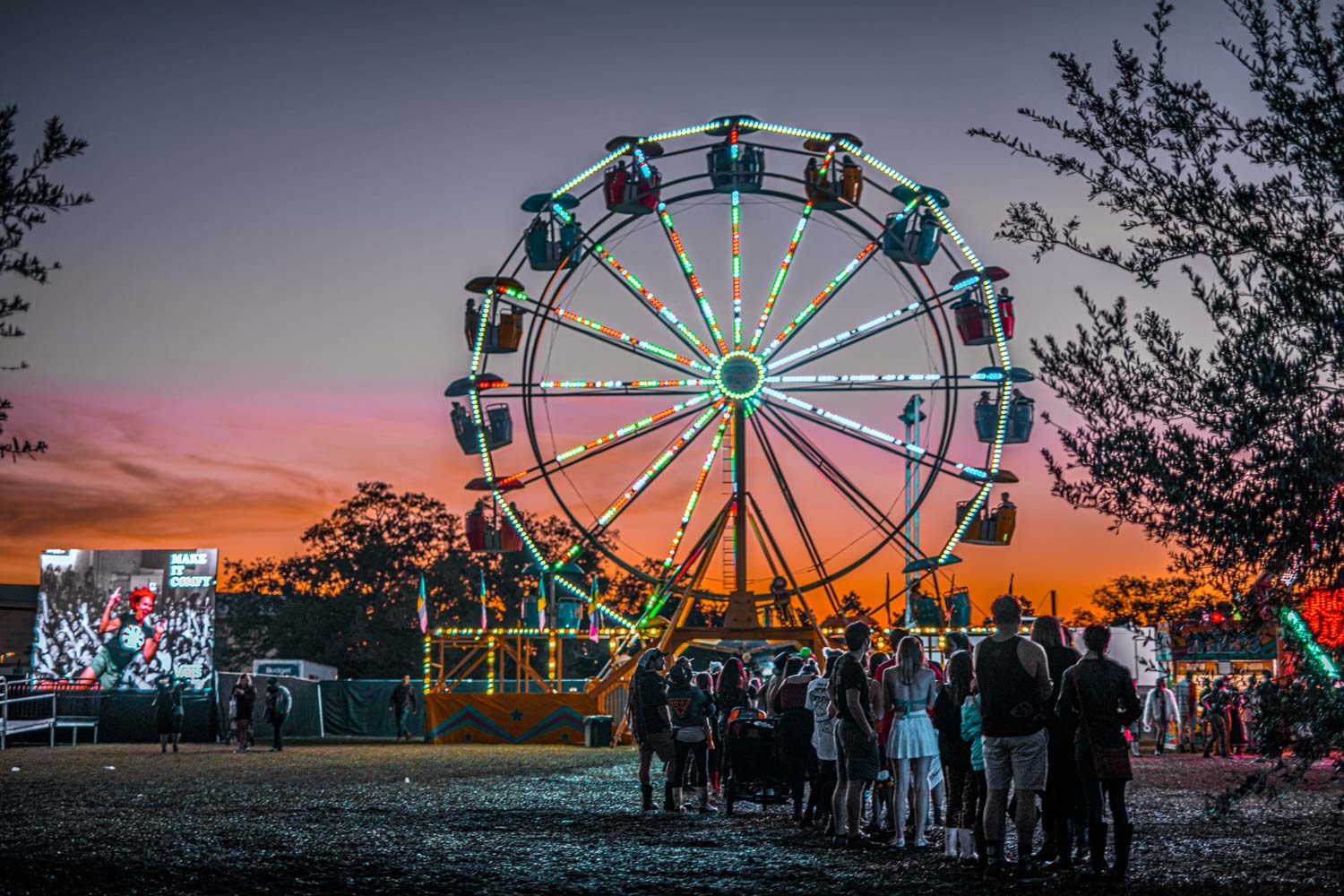 ---
66) Forget New York or Chicago, it was actually New Orleans that was the original home of the mafia in The United States. This may be due to the fact that NOLA was actually the preferred U.S destination for Italian immigrants, before that moved to New York.
67) French pirate Jean Lafitte, who operated in Louisiana and is super fascinating in his own right, helped General Andrew Jackson defend New Orleans against the British in 1815.
68) Floods are commonplace in New Orleans, and the city has endured many major ones. The Sauvé's Crevasse flood of 1849 was one of New Orleans biggest natural disasters before Hurricane Katrina. It left 12,000 people homeless.
69) New Orleans has many beautiful historical plantations that tourists can still visit, dine at or even spend a night at. The wealthy owned these plantations, where valuable cotton was harvested and made many New Orleanians rich. In contrast to their riches, the plantations also provide a glimpse into the brutal treatment of American slaves who worked on them. The most popular plantations to visit in New Orleans include Laura Plantation, Oak Alley Plantation and Whitney Plantation.
70) During the early 19th century, New Orleans had more millionaires than any other American city.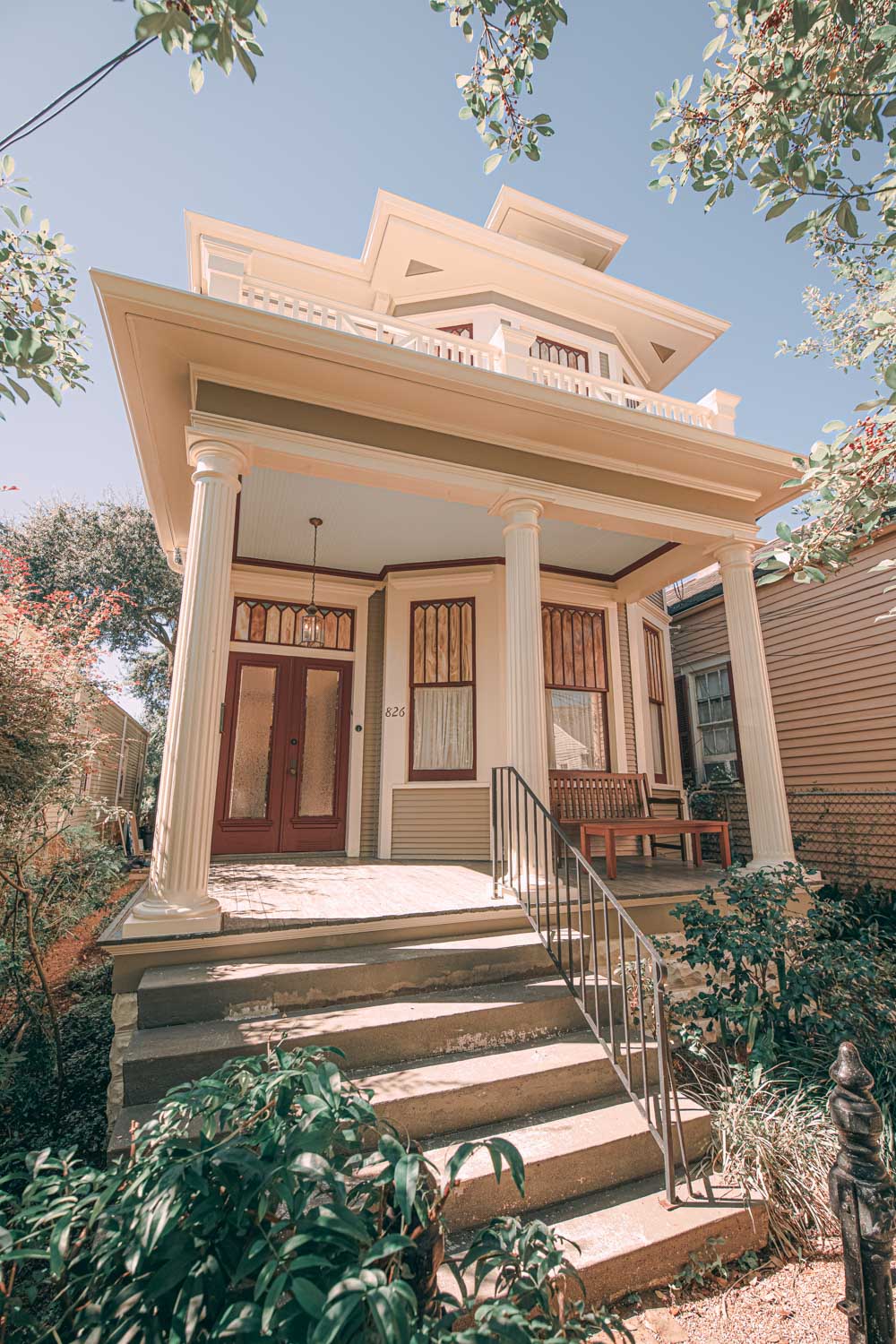 ---
New Orleans Food Facts
There's no denying it. New Orleans food is some of the country's best. A fusion of many influences, the city's food scene is world-famous. These facts about New Orleans food may just inspire your own culinary odyssey to NOLA.
71) New Orleans is world-renowned for its unique Cajun and Creole cuisine and is arguably the U.S city that is most tied to its unique gastronomy scene.
72) If you're down to taste alligator or turtle, New Orleans is the place to do it. These delicacies are readily available across the city, and turtle soup and fried alligator are local cuisines.
73) Jambalaya is a must-try local dish down in The Big Easy. A delicious combination of Spanish, French and West African culinary influences, jambalaya is a simple but mouth-watering mix of meat, vegetables and rice that is hearty and filling. Lore states that jambalaya was the result of an attempt to make Spanish paella in New Orleans' French Quarter.
74) No trip to New Orleans is complete without indulging in their famous beignets. Made from fried dough sprinkled with powdered sugar, you can enjoy these across the city. I can attest to how unbelievable they are. I may or may not have had three trips to the famous Cafe Du Monde during my recent visit to NOLA.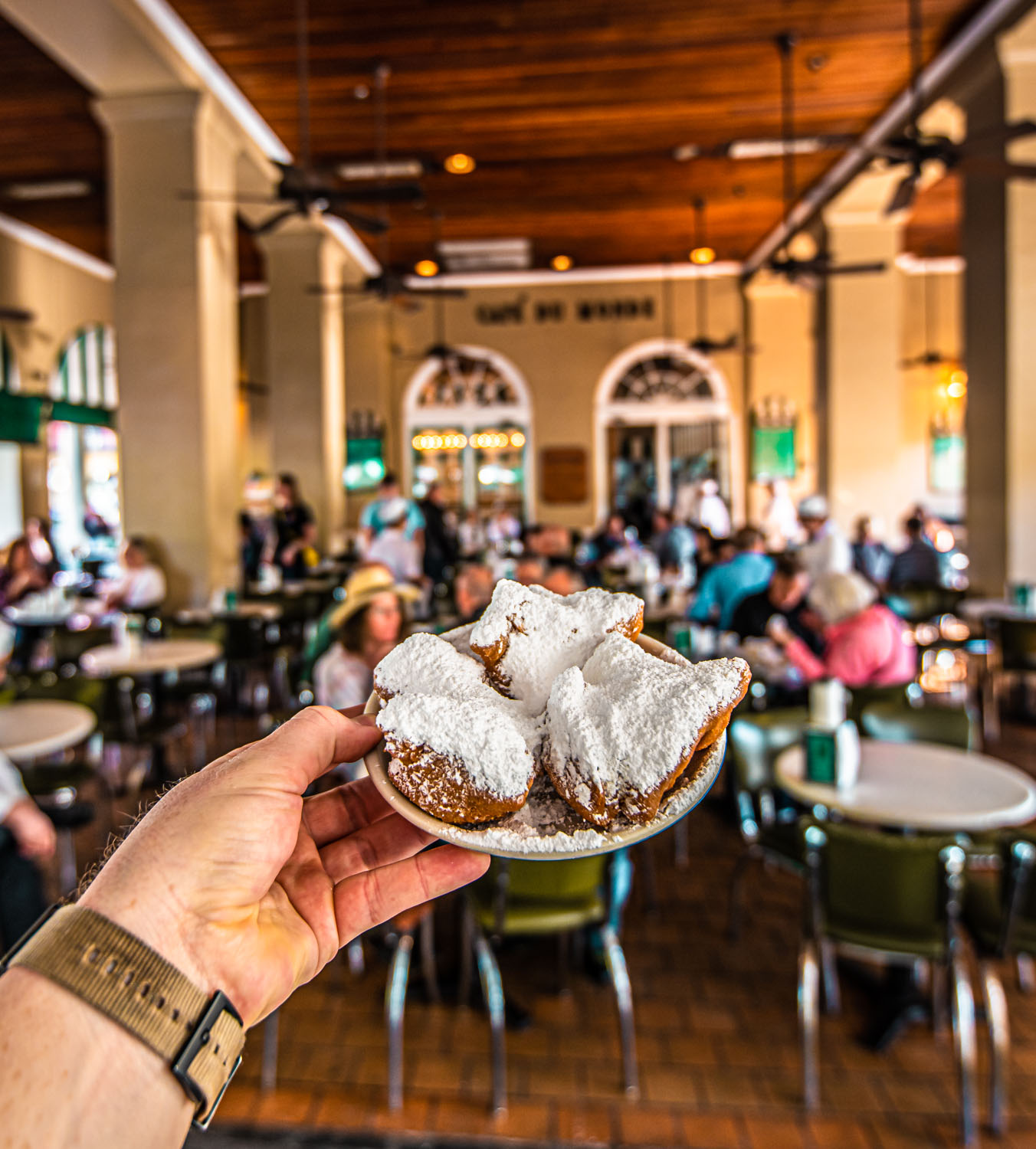 ---
75) Antoine's Restaurant, located in the French Quarter and founded in 1840, is the oldest continuously operating restaurant in the state of Louisiana.
76) Still on Antoine's, it was himself Antoine Peychaud who invented the Sazerac cocktail, which is America's first-ever cocktail and is the official cocktail of New Orleans today.
77) New Orleanians are super loyal to their food and drink establishments. As a result, you're far less likely to find a Starbucks on every street corner like in many other U.S locations, with the city instead putting their passion into their own coffee shops. And this is just another part of what makes NOLA so refreshing.
78) The "po'boy" is another New Orleans speciality that you just have to try during your visit. It's a crusty sandwich that is crammed with roast beef or fried seafood. The love of these regional sandwiches date back to the late 1800's.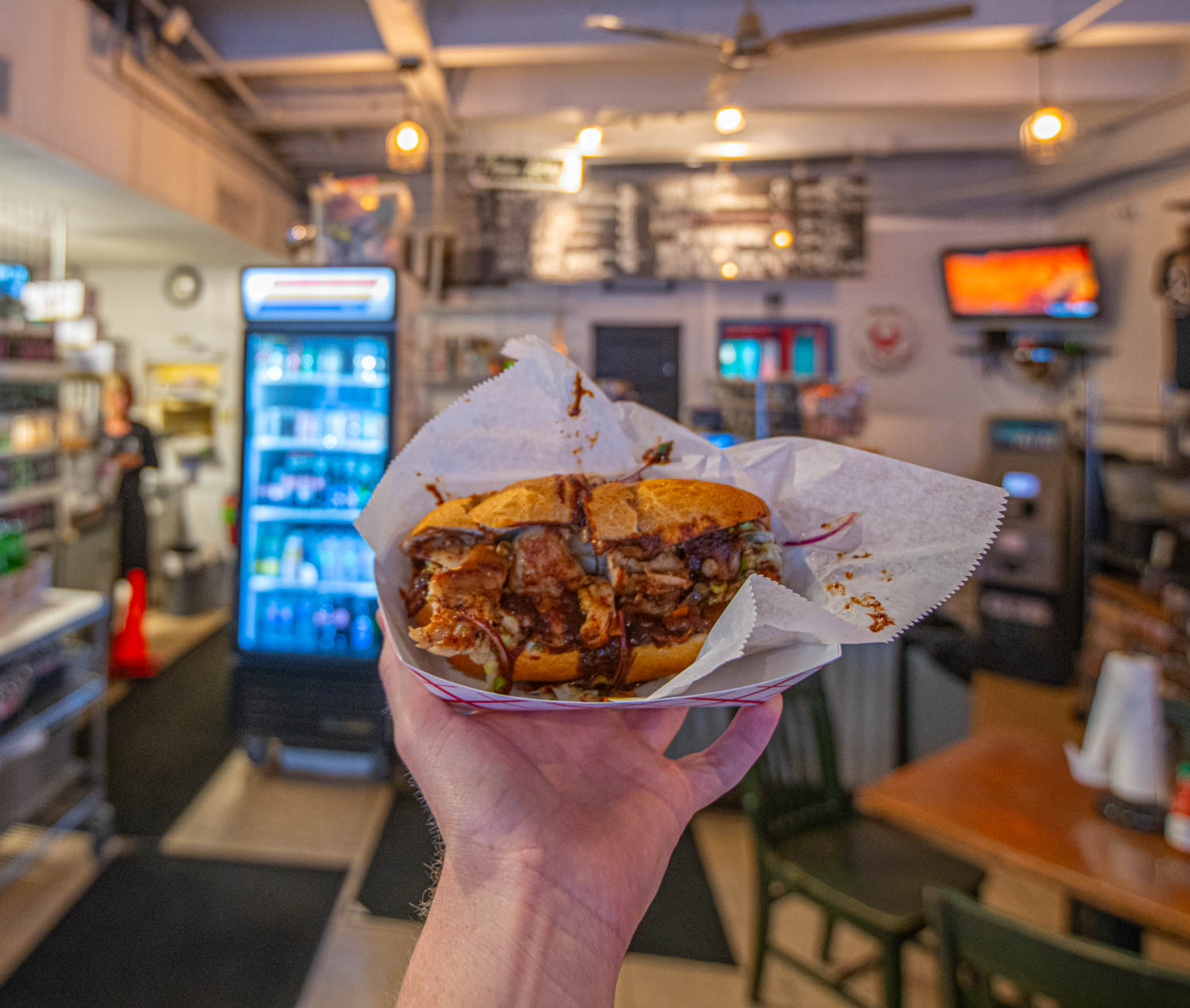 ---
79) There's nothing like Southern comfort food to hit the spot, and grits are one such treat that New Orleans have in spades. The traditional side to shrimp is made from boiled cornmeal.
80) Gumbo, much like jambalaya, is a widely loved cuisine created right in the heart of New Orleans. This rich stew is made from stock, meat or shellfish and a simple mix of celery, bell peppers and onion. Gumbo is actually the official state food of Louisiana!
Eat New Orleans - 5 Foods You Have to Eat in New Orleans
---
Hurricane Katrina Facts
Few natural disasters are as memorable or destructive as Hurricane Katrina was. These Hurricane Katrina facts will give you some insight into the devastation this storm brought down across New Orleans. If you're planning a trip to New Orleans soon, make sure you check out the Hurricane Katrina exhibit at the Presbytere! It was one of the highlights of my 2-day trip to New Orleans!
81) One of the largest natural disasters occurred in New Orleans in August 2005. Hurricane Katrina was a Category 5 hurricane that flooded 80% of the city and resulted in water up to 20 feet deep. Its winds measured up to 175 mph.
82) Hurricane Katrina was caused by a failure of the city's levees, which were only designed to withstand a Category 3 hurricane. The water surge was up to 20 feet high.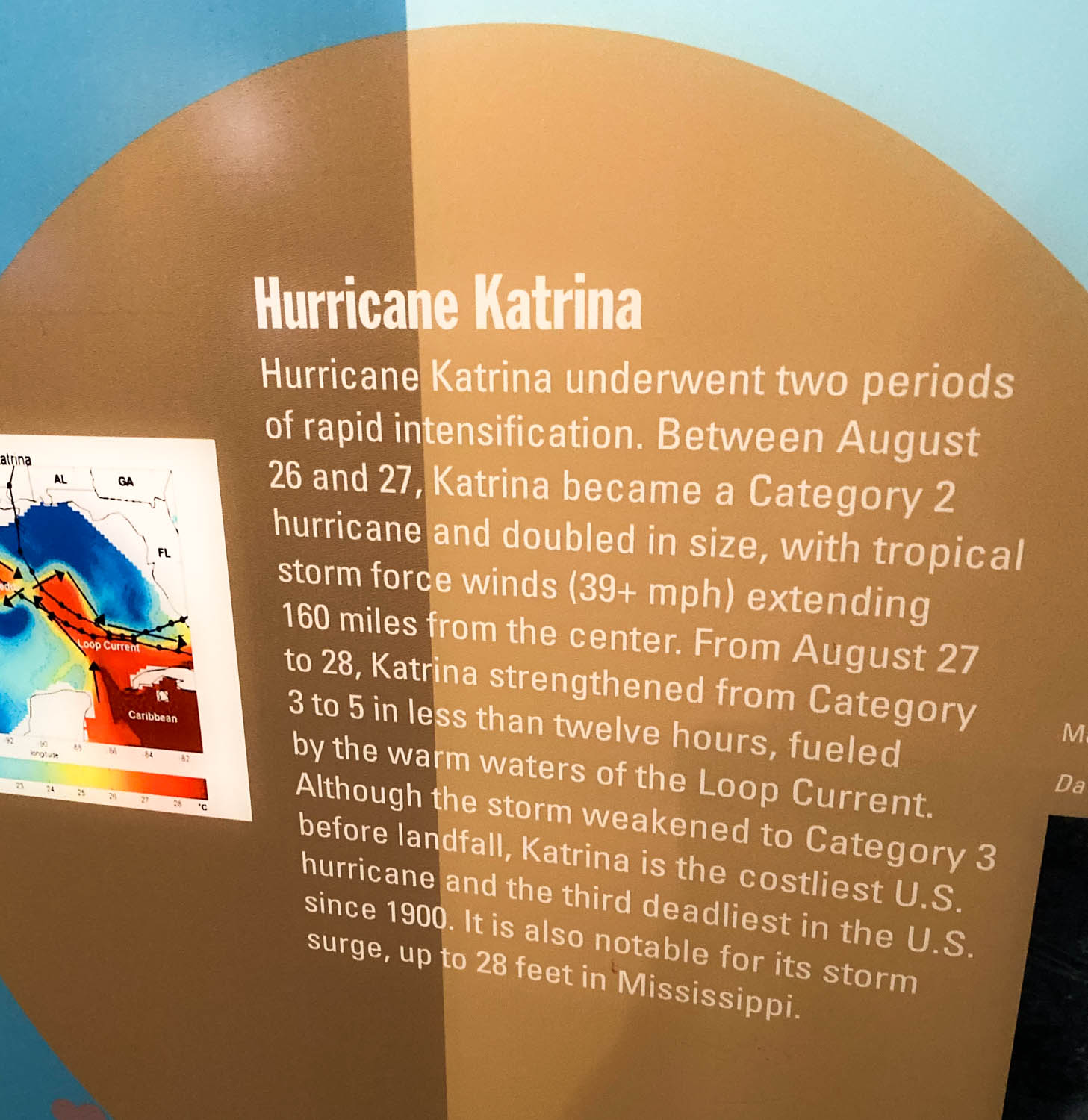 ---
83) 1836 people died during Hurricane Katrina, and many of the New Orleans' permanent population relocated as a result.
84) More than half of the victims of Katrina were elderly people.
85) There are still 705 people listed as still missing, almost 15 years on from Hurricane Katrina.
86) The worst affected areas of New Orleans were "Mid-City, New Orleans East, Gentilly, the Lower Ninth Ward, Bywater, and Lakeview." (Smithsonian Magazine.)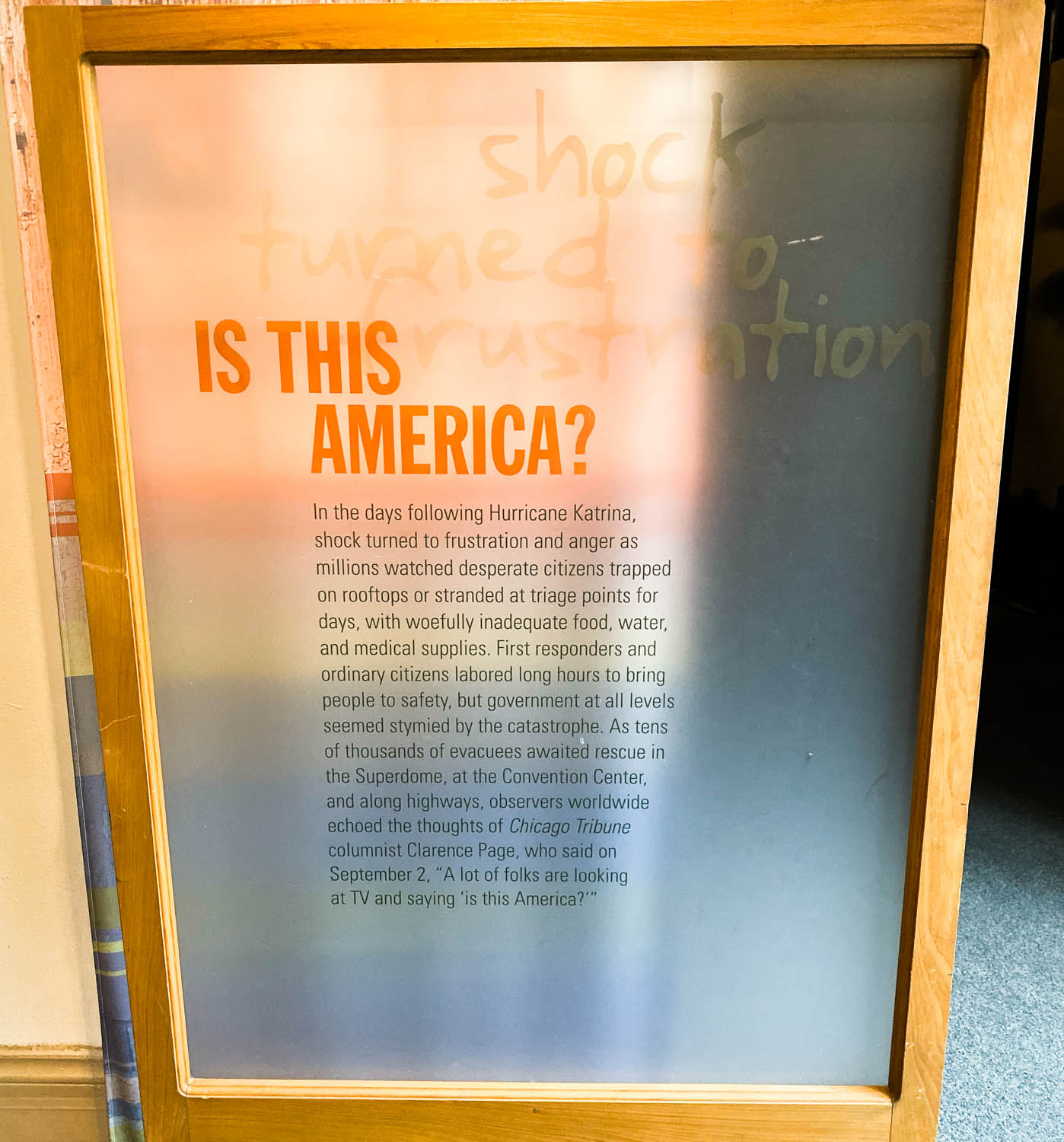 87) Hurricane Katrina affected an area roughly the same size as the United Kingdom.
88) Katrina is the largest and 3rd strongest hurricane ever recorded in the United States.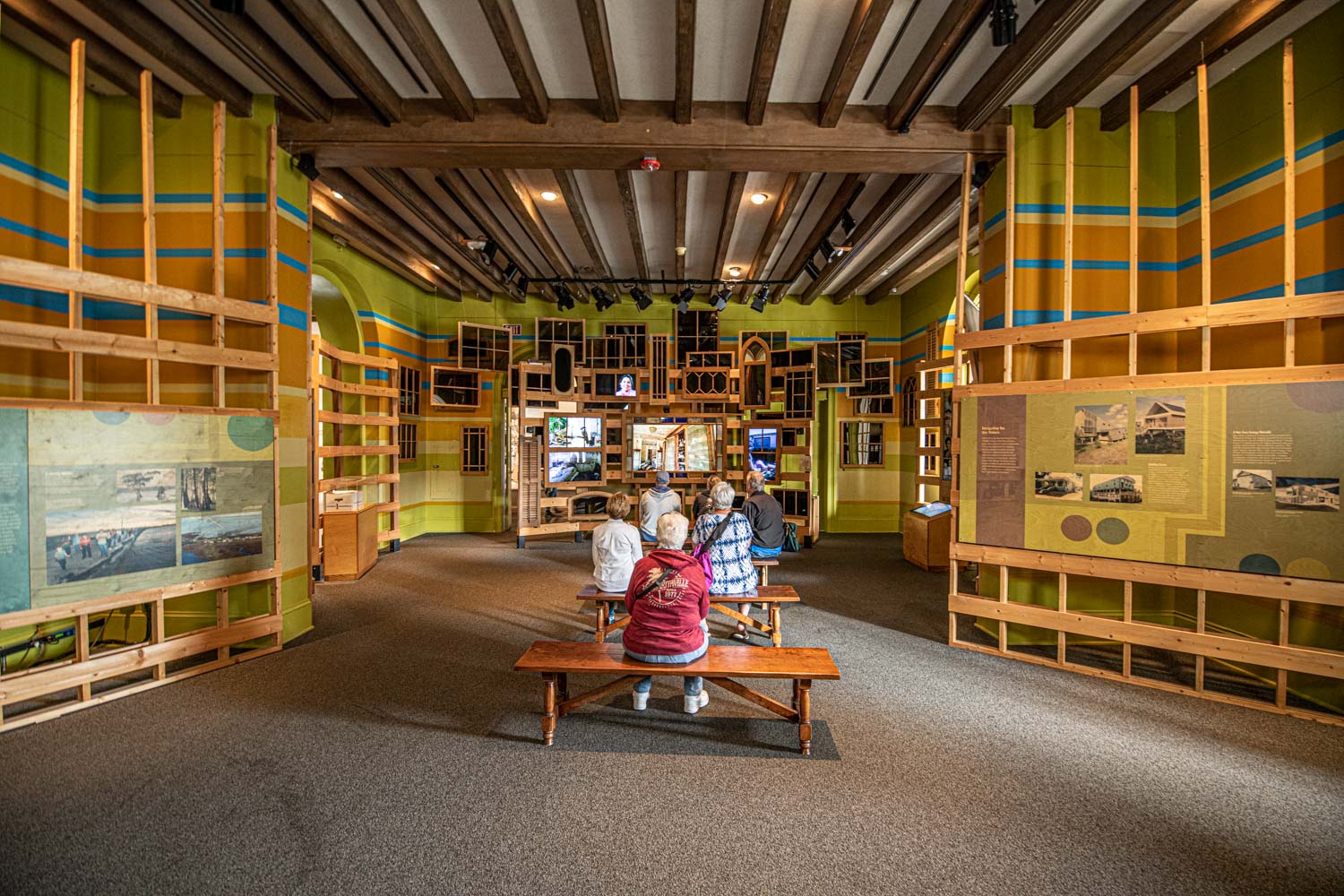 89) The monetary damage of Hurricane Katrina totalled $125 billion – the costliest Atlantic hurricane in history.
90) The damage of Hurricane Katrina was vast. Human and animal lives were lost, jobs were lost, roads and homes were destroyed, gas prices rose and the economy was severely impacted.
Hurricane Katrina Day by Day | National Geographic
---
What are your favorite New Orleans Facts…?
This list really could go on and on, but what do you think I'm missing from my list of interesting facts about New Orleans!? Is there anything I need to add!? Let me know! After just returning back from my first visit to NOLA, I've become completely infatuated with the city!
Thanks for reading and learning all about these New Orleans Facts!
https://www.jonesaroundtheworld.com/wp-content/uploads/2019/11/facts-about-new-orleans.jpg
1500
1200
Dave
https://www.jonesaroundtheworld.com/wp-content/uploads/2017/03/logotry-1-1-300x106.png
Dave
2019-12-10 18:34:44
2020-09-27 04:10:39
90+ Fun, Fascinating, and Interesting New Orleans Facts