New Orleans got its nickname of "The Big Easy" from a 1970's news story that highlighted the stark differences between its easygoing way of life and the hustle and bustle of "The Big Apple" – New York City. But it hasn't always been easy.
Few cities in the U.S.A have experienced the devastation that New Orleans has, but what stands out the most to any visitor is the sense of community, inclusion and love that this incredible city exudes at every turn. It's loud, proud, fun and authentic to its core.
The art of thanks and celebration is at the heart of what makes New Orleanians who they are, and as a result, the festival scene in New Orleans is truly epic.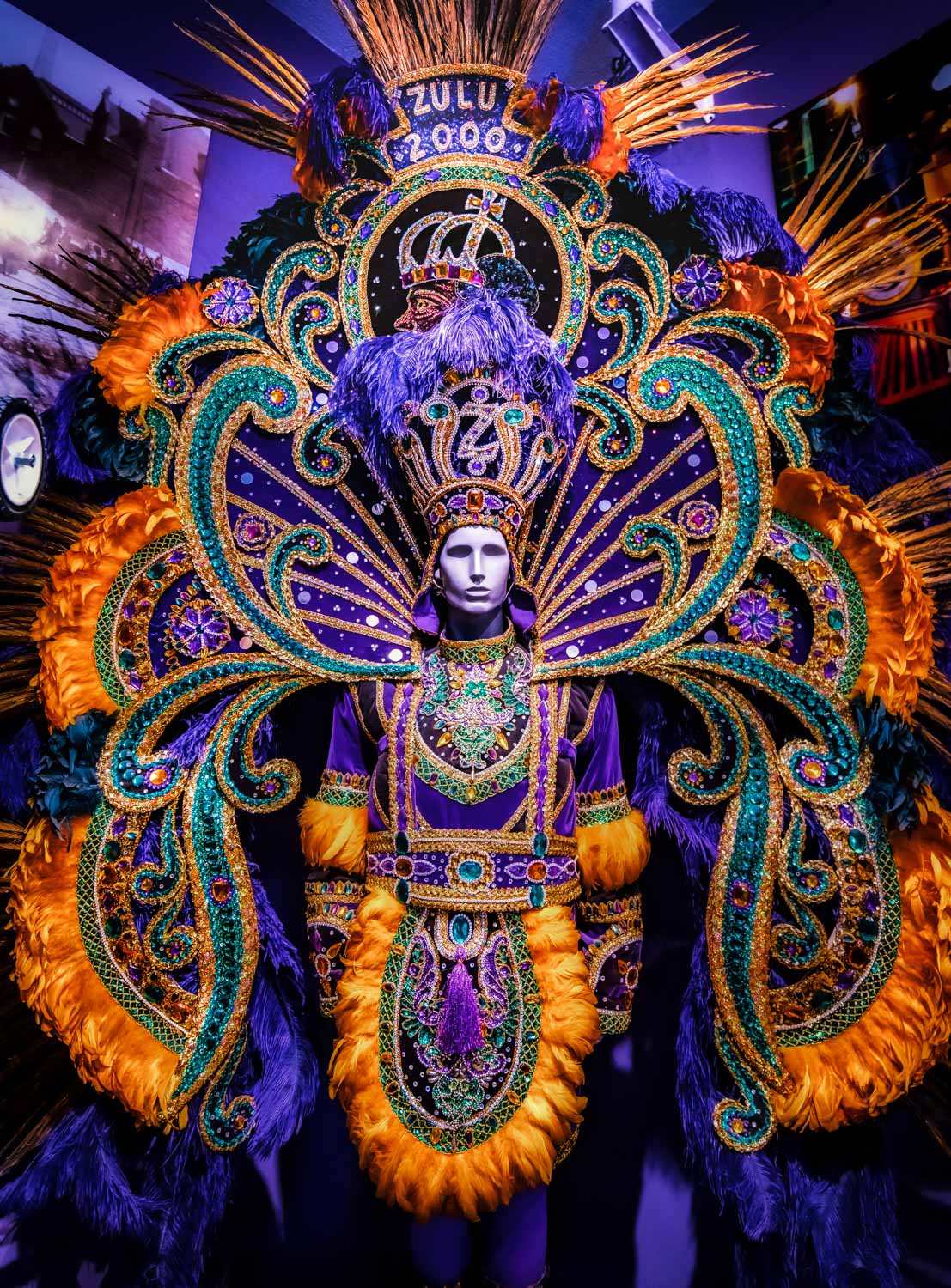 ---
On top of a year-round calendar of music festivals in New Orleans, the city is also host to a huge variety of art, food and cultural festivals that will take you through spring, summer, fall and winter in good company.
My list of the 30 best New Orleans festivals promises top tunes, unbeatable cuisine, and a true taste of what makes the Louisiana capital so unique and mesmerizing.
---
1) Voodoo Music & Arts Experience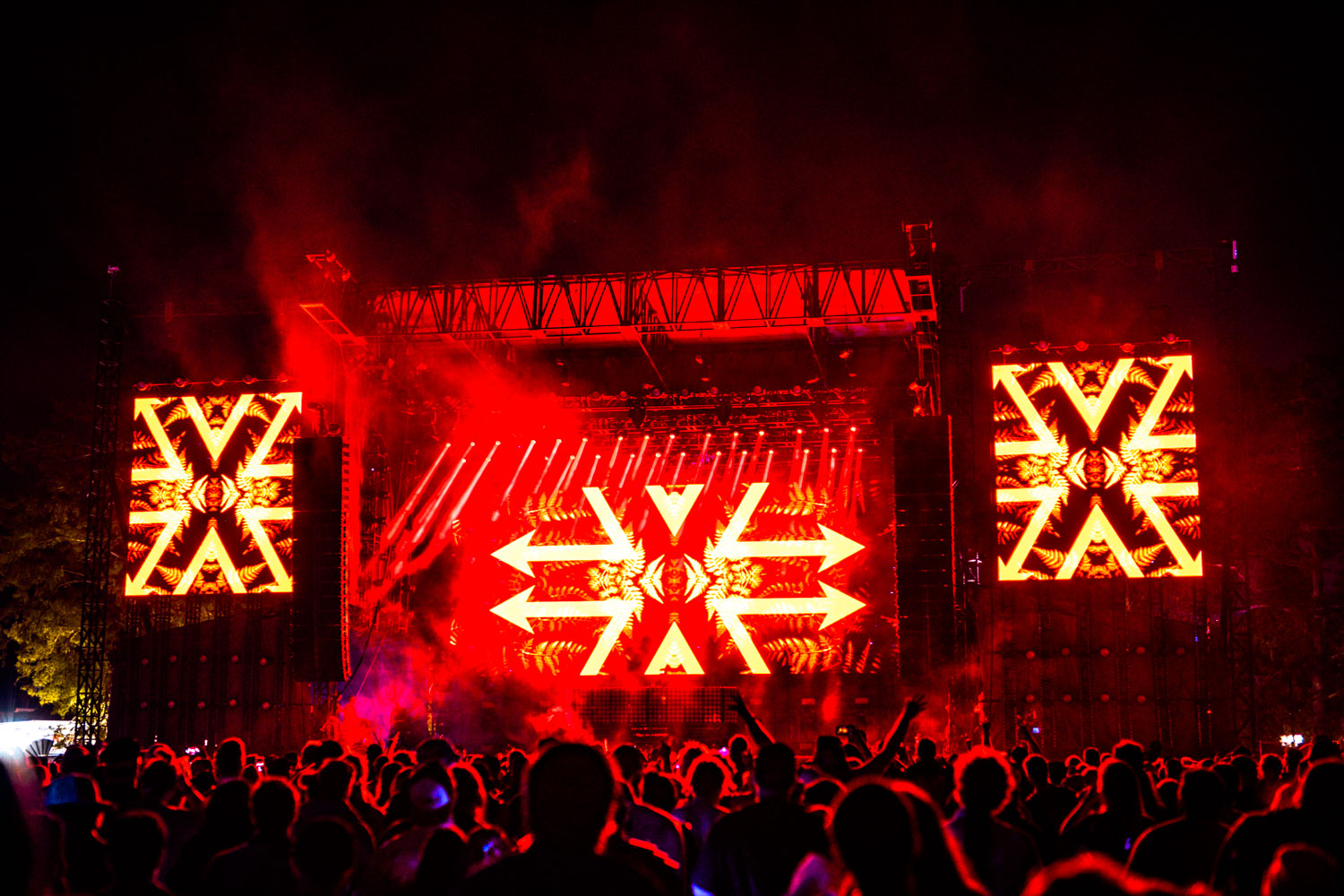 When: October 30-November 1st, 2020
Where: City Park, New Orleans
Genre: Music
https://www.voodoofestival.com
For three days over Halloween Weekend, Voodoo Festival takes over New Orlean's scenic City Park for a spooky event that'll surely impress! I just got back from my first trip to New Orleans and Voodoo experience, and albeit rainy & muddy, was absolutely fantastic! Complete with a crowd decked out in Halloween costumes, four massive stages bumping tunes spanning nearly all genres, fun carnival rides, and simply the best festival food I've ever tried – this spooky event is guaranteed to keep you entertained all weekend long! Just make sure you pack your rain boots because there will be mud!
2017 Voodoo Music + Arts Experience Highlights
---
2) New Orleans Jazz and Heritage Festival
When: April 23 – May 3, 2020
Where: Fair Grounds, New Orleans
Genre: Jazz
"The New Orleans Jazz & Heritage Festival, often known as Jazz Fest, is an annual celebration of the music and culture of New Orleans and Louisiana. The term "Jazz Fest" also refers to the days surrounding the festival and the many shows at unaffiliated New Orleans nightclubs scheduled during the festival weekends. According to the official website, "the Festival celebrates the indigenous music and culture of New Orleans and Louisiana, so the music encompasses every style associated with the city and the state: blues, R&B, gospel, Cajun, zydeco, Afro-Caribbean, folk, Latin, rock, rap, country, bluegrass, and everything in between. And of course there is lots of jazz, both contemporary and traditional."
Highlights from the 2019 New Orleans Jazz & Heritage Festival
---
3) Mardi Gras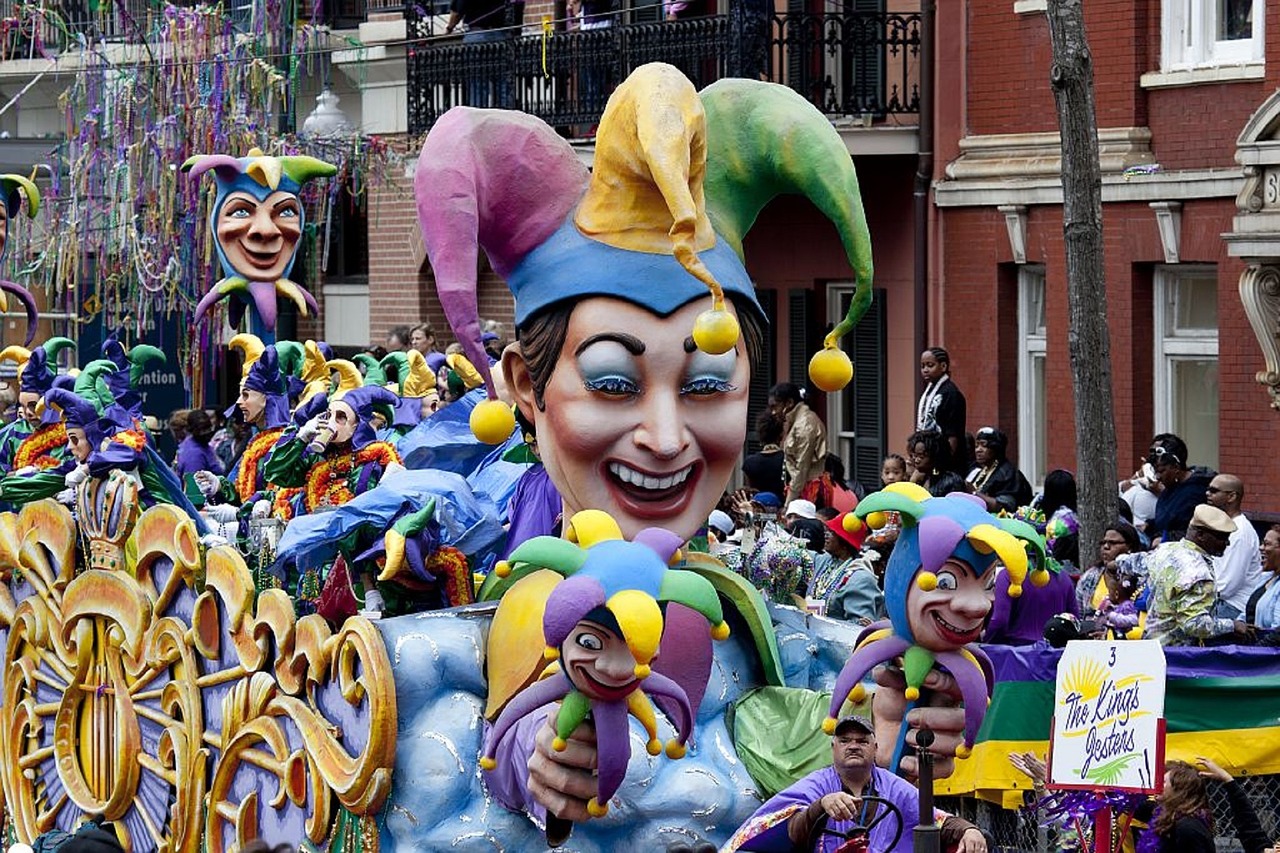 When: February 25, 2020
Where: French Quarter & Downtown New Orleans
Genre: Music & Culture
https://www.mardigrasneworleans.com
While the origins of Mardi Gras be traced all the way back to medieval Europe, it's now become one of the most popular, famous, and wild parties in the U.S.A! While the official "Mardi Gras" festivities is held on Fat Tuesday (the day before Ash Wednesday), you could actually visit New Orleans during any time in January & February and witness some awesome carnival action! With a plethora of parades, parties, and family fun – it's an experience that deserves a spot on every traveler's bucket lists! Just be warned – accommodation does get booked up months in advance, so you'll definitely want to plan ahead to get amongst of all the Mardi Gras action!
Check out this New Orleans Mardi Gras guide for more information, history, and survival guide!
Mardi Gras New Orleans Louisiana 4K
---
4) French Quarter Festival
When: April 16-19, 2020
Where: French Quarter, New Orleans
Genre: Music
"This festival has charmed New Orleanians since it first began in 1984 , designed to remind locals how fabulous and fun the French Quarter can be. Stages are set up at every corner, food from the city's finest restaurants fill booths in Jackson Square and beyond.
It was a secret for a while, rewarding tourists who happened to be in town anyway in April. Now this grand fete has evolved into something everyone adores, visitors and locals alike. This city's finest music and cuisine are on hand to celebrate life and love in the French Quarter. Nearly two dozen stages take over the French Quarter throughout the four-day weekend, starting early in the day and going on through the night. Festival goers will hear jazz, Latin, r&b, zydeco, New Orleans funk, swing and rock throughout the Quarter."
---
5) Essence Festival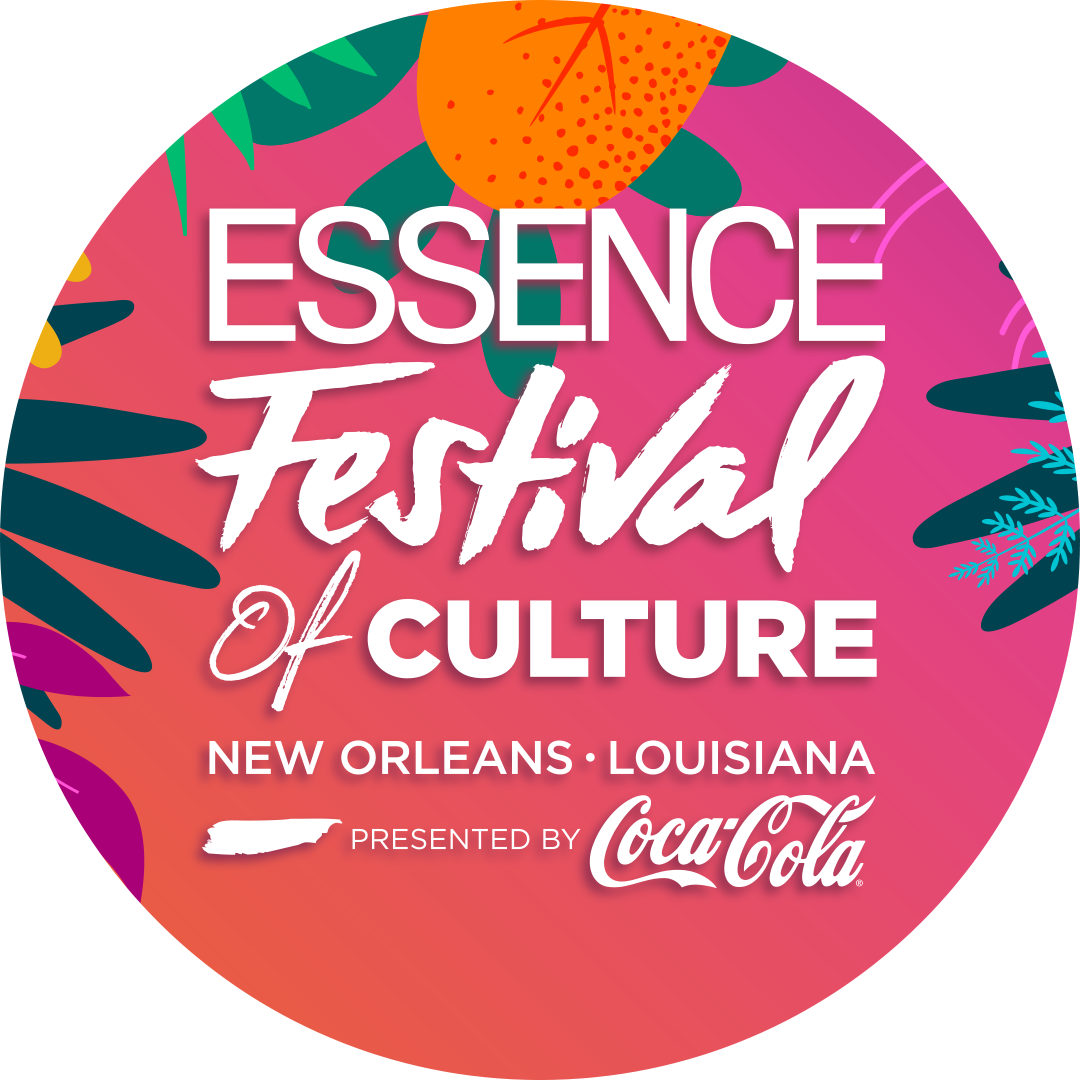 When: July 1-5, 2020
Where: Mercedes Benz Superdome, New Orleans
Genre: Culture
https://www.essence.com/recap-festival-page/
The largest global gathering of Black culture! Informing, inspiring and empowering Black women since 1994.
"The Essence Festival, known as "the party with a purpose", is an annual music festival which started in 1995 as a one-time event to celebrate the 25th anniversary of Essence, a magazine aimed primarily towards African-American women. It is now the largest event celebrating African-American culture and music in the United States."
Bringing in a wide variety of seminars, workshops, and world-class artists – it'll certainly be an unforgettable experience. The 2019 Essence Festival included special moments with Missy Elliott, Michelle Obama, and Pharrell…just to name a few!
2019 Essence Fest Lineup | ESSENCE
---
6) Po-Boy Festival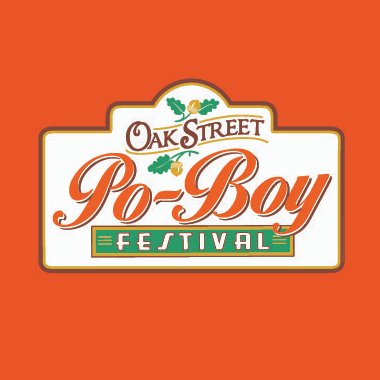 When: November 2020 (Dates TBA)
Where: Oak Street, New Orleans
Genre: Food & Music
The Oak Street Po-Boy Festival was named the Best Food Festival in 2018 by Gambit readers!
"Poor boy sandwiches represent bedrock New Orleans. The shotgun house of New Orleans cuisine, Po-boys are familiar but satisfying. The sandwich is as diverse as the city it symbolizes. The crisp leaves have served as a culinary crossroads, encasing the most pedestrian and exotic of foods: shrimp, oyster, catfish, soft-shell crabs as well as French fries and ham and cheese. Comfort food in other cities seldom reaches such heights."
"The Oak St. Po-Boy Festival is designed to honor the humble po-boy and to showcase the Oak St. business corridor and surrounding neighborhood. This event features some of New Orleans' finest restaurants, artists, and musicians; all coming together in appreciation of one of the Crescent City's most distinct and delicious creations… The legendary Po-Boy Sandwich. And what goes better with a po-boy, then a cold beer?! We believe a good po-boy goes naturally with a good pint of beer— so much so, that this year's event will also showcase regional craft breweries.
---
7) Southern Decadence
When: August / September (Labor Day Weekend)
Where: French Quarter, New Orleans
Genre: LGBT Pride
http://www.southerndecadence.net
"Southern Decadence started forty-eight years ago as a simple going-away party. As a top gay Labor Day Weekend destination, it has evolved into one of our world's major annual events.
It is one of the largest annual celebrations and festivals in New Orleans, and has become known as the "Gay Mardi Gras."
People begin to arrive on the Wednesday before Labor Day, and generally don't even think about stopping or going home until the following Tuesday. Attendance in 2019 broke all records, with over 250,000 gay, lesbian, bisexual and transgender participants, and an economic impact estimated to be in excess of $275 million. Southern Decadence is one of the top five annual events in the City of New Orleans, along with Mardi Gras, Jazz Fest, Essence Festival, and French Quarter Festival. As Liberace once said, "Too much of a good thing is wonderful."
Southern Decadence in New Orleans
---
8) Bayou Boogaloo Music Festival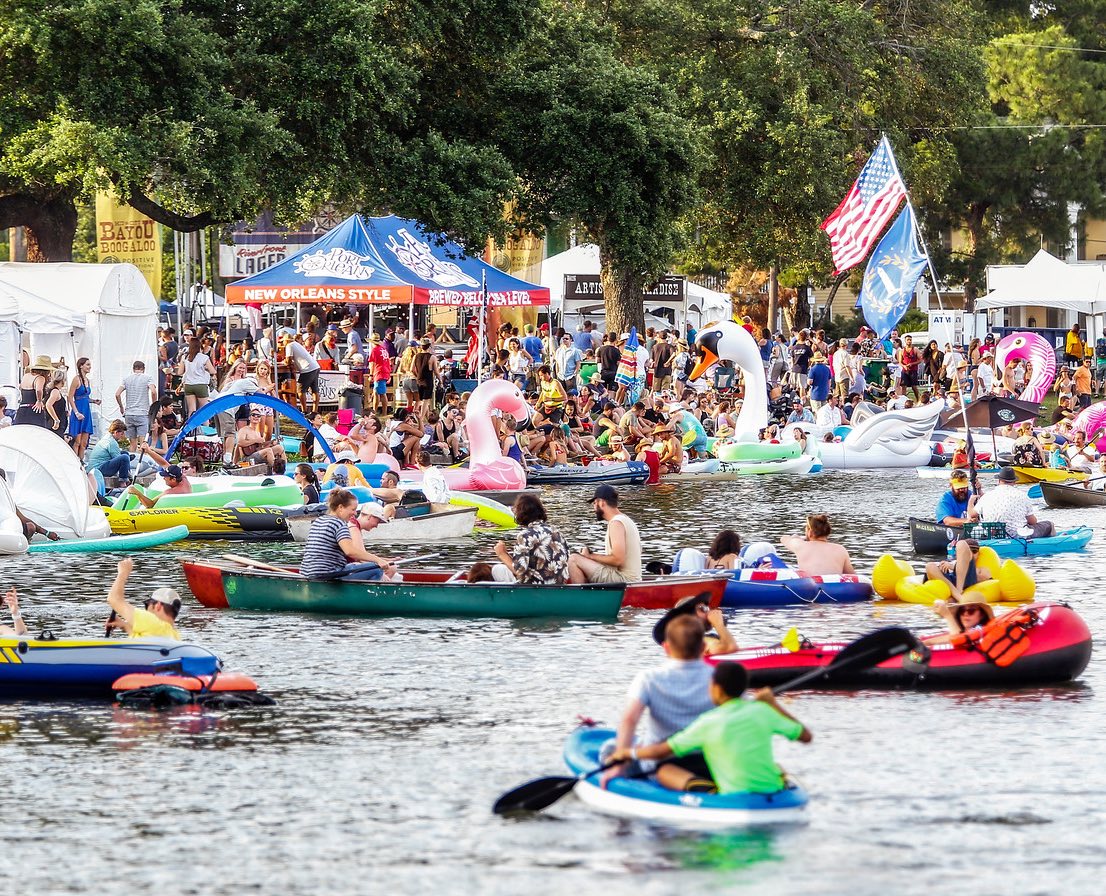 When: May 15-17, 2020
Where: Mid City, New Orleans
Genre: Food & Music
Music, Food, Art, and COMMUNITY
"Every year on the third weekend of May, Friends of Bayou St. John celebrates Louisiana's music, art, food, and culture with its Mid-City Bayou Boogaloo Festival, which takes place along the historic and beautiful urban waterway of Bayou St. John.
The festival features four live music stages, exploring New Orleans' musical roots in blues, jazz, zydeco, Cajun, funk, hip-hop, and rock. Families are made welcome with a kid's stage and full schedule of activities for all ages. Our Art Market offers original works of art in a variety of genres from 60 of Louisiana's most celebrated artisans. The festival also boasts 30 Louisiana food vendors, serving a plethora of traditional New Orleans cuisine and original, inventive recipes.
The Bayou Boogaloo was started in 2006 as a way to reinvigorate the people of post-Katrina New Orleans and to provide inspiration for rebuilding within Mid-City. Friends of Bayou St John established the festival with a mission to restore the social fabric of Mid-City and Faubourg St. John; to connect neighbors, neighborhoods, and businesses; and to provide hope for the future by creating an opportunity for all residents to celebrate the heritage, culture, and diversity of New Orleans."
Mid-City Bayou Boogaloo 2019
---
9) Tales of the Cocktail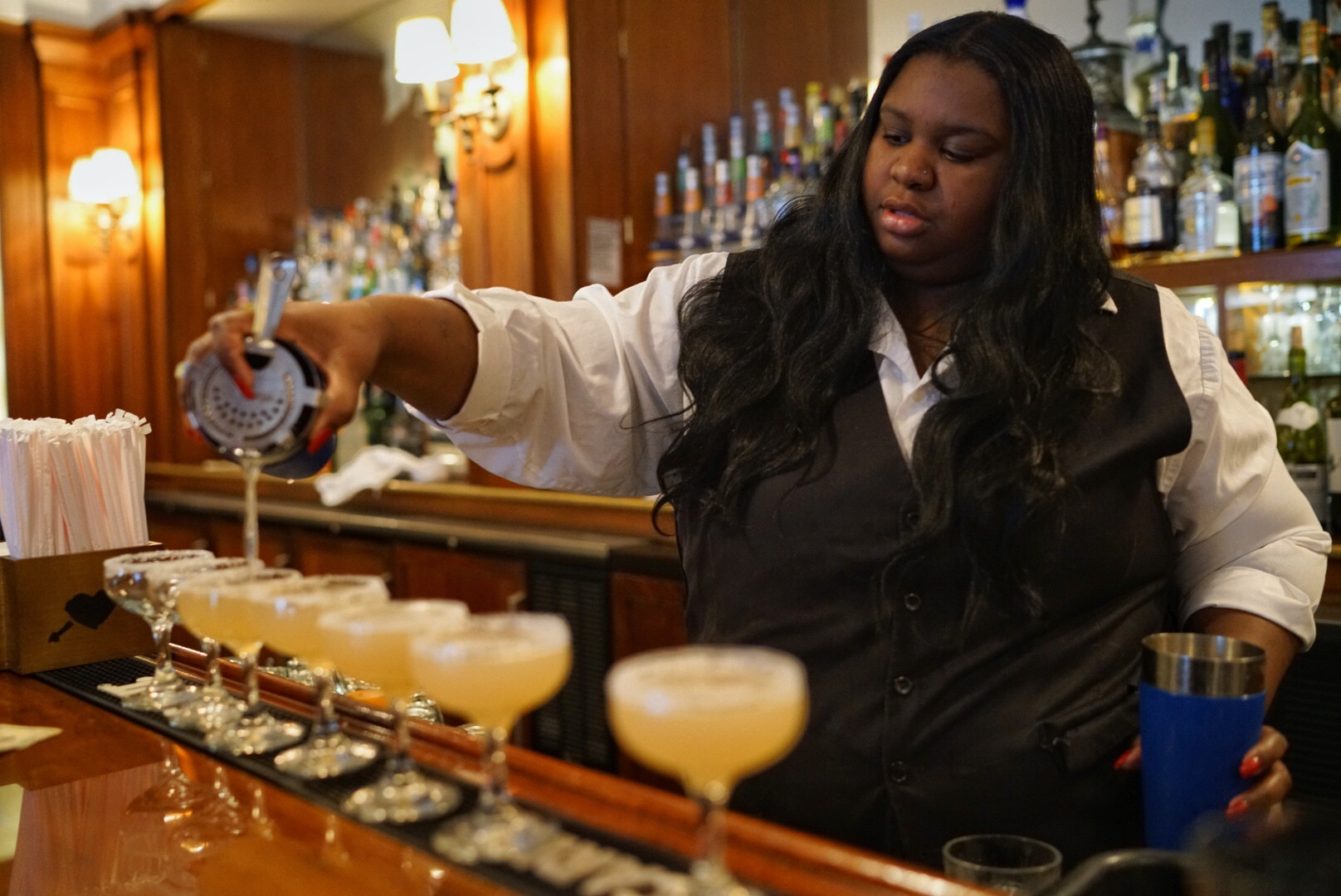 When: July
Where: TBD, New Orleans
Genre: Cocktails
https://talesofthecocktail.org
"Founded in 2002, Tales of the Cocktail has grown from an annual walking tour of historic New Orleans cocktail bars, into the world's premier cocktail festival.
Each year the international bar and spirits industry is welcomed to New Orleans for a week of seminars, tastings, networking and special events. With hundreds of opportunities developed specifically for bartenders, distillers and other bar and spirits professionals, Tales of the Cocktail is the industry's annual meeting place for the exchange of new ideas, products and techniques. In addition, Tales of the Cocktail also produces Tales of the Cocktail® on Tour and publishes bartender-focused educational content year-round on TalesoftheCocktail.org."
How Tales of the Cocktail Turned Into a Drinker's Mecca
---
10) Satchmo Summerfest
When: July 31 – August 2, 2020
Where: New Orleans Jazz Museum, New Orleans
Genre: Music & Food
"Take part in New Orleans' rich musical heritage at the annual Satchmo SummerFest, a multi-day jazz festival celebrating the life of Louis "Satchmo" Armstrong. French Quarter Festivals hosts the annual event. With seminars, art displays, live music all weekend with performances by brass bands and jazz ensembles and lots of locally made beer and cuisine, festival-goers can get a taste of New Orleans' vibrant music culture."
Satchmo SummerFest 2019 Commercial
---
11) Freret Street Festival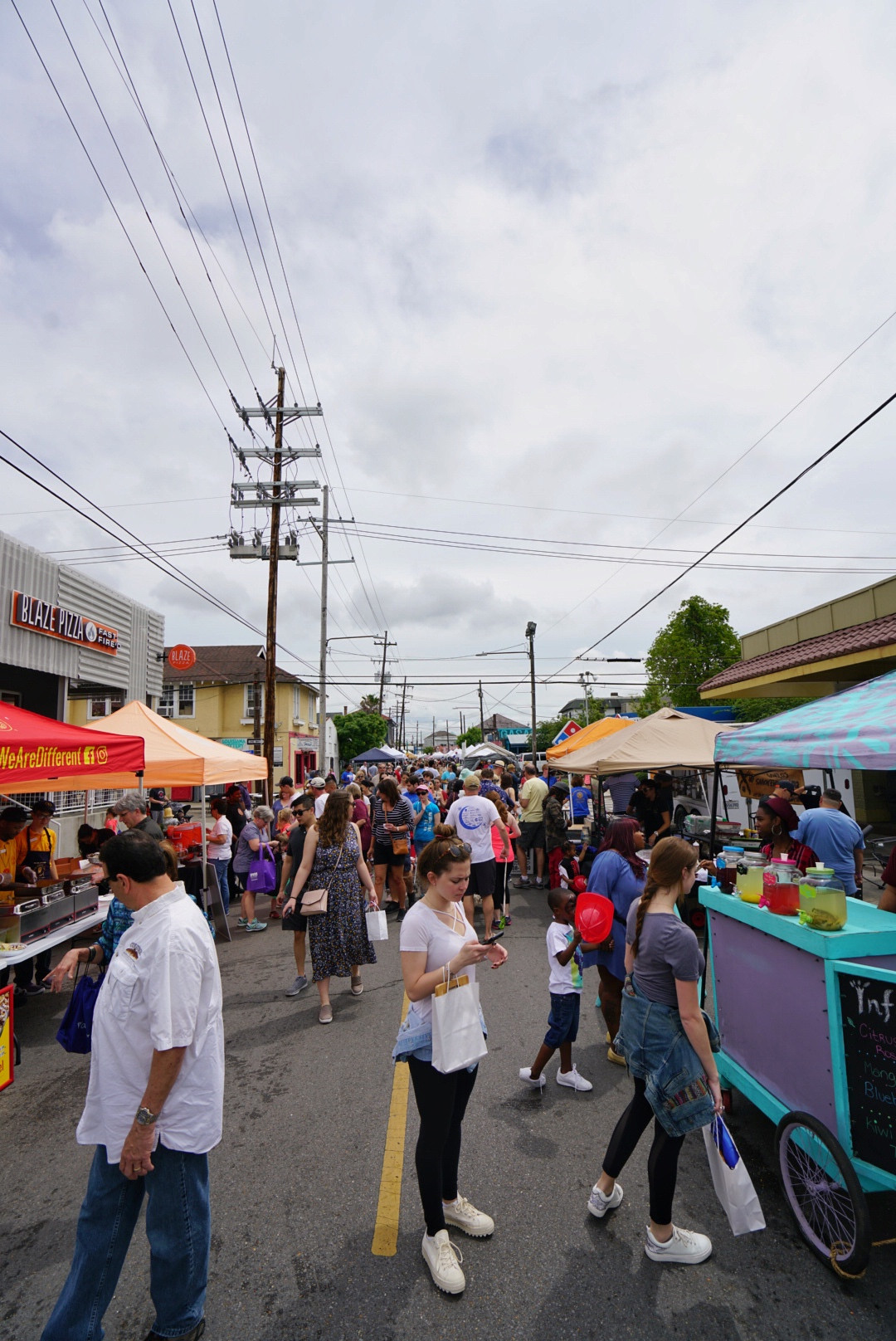 When: April
Where: Freret Street, New Orleans
Genre: Food & Music
https://www.neworleans.com/event/freret-street-festival/3266/
"On the first Saturday in April, Freret Street comes alive with music, food, crafts and more during the annual Freret Street Festival. The festival takes place on the blocks between Napoleon Avenue and Soniat Street, and is fun for all ages. There are four stages positioned along the street with sounds of rock, swamp pop, brass bands and other New Orleans sounds, as well as Mardi Gras Indians, dancers, second lines and other performers. The kids area includes inflatables, a petting zoo, alligator meet and greets, arts and crafts, clowns, and stilt walkers."
Freret Street Festival in New Orleans
---
12) Red Dress Run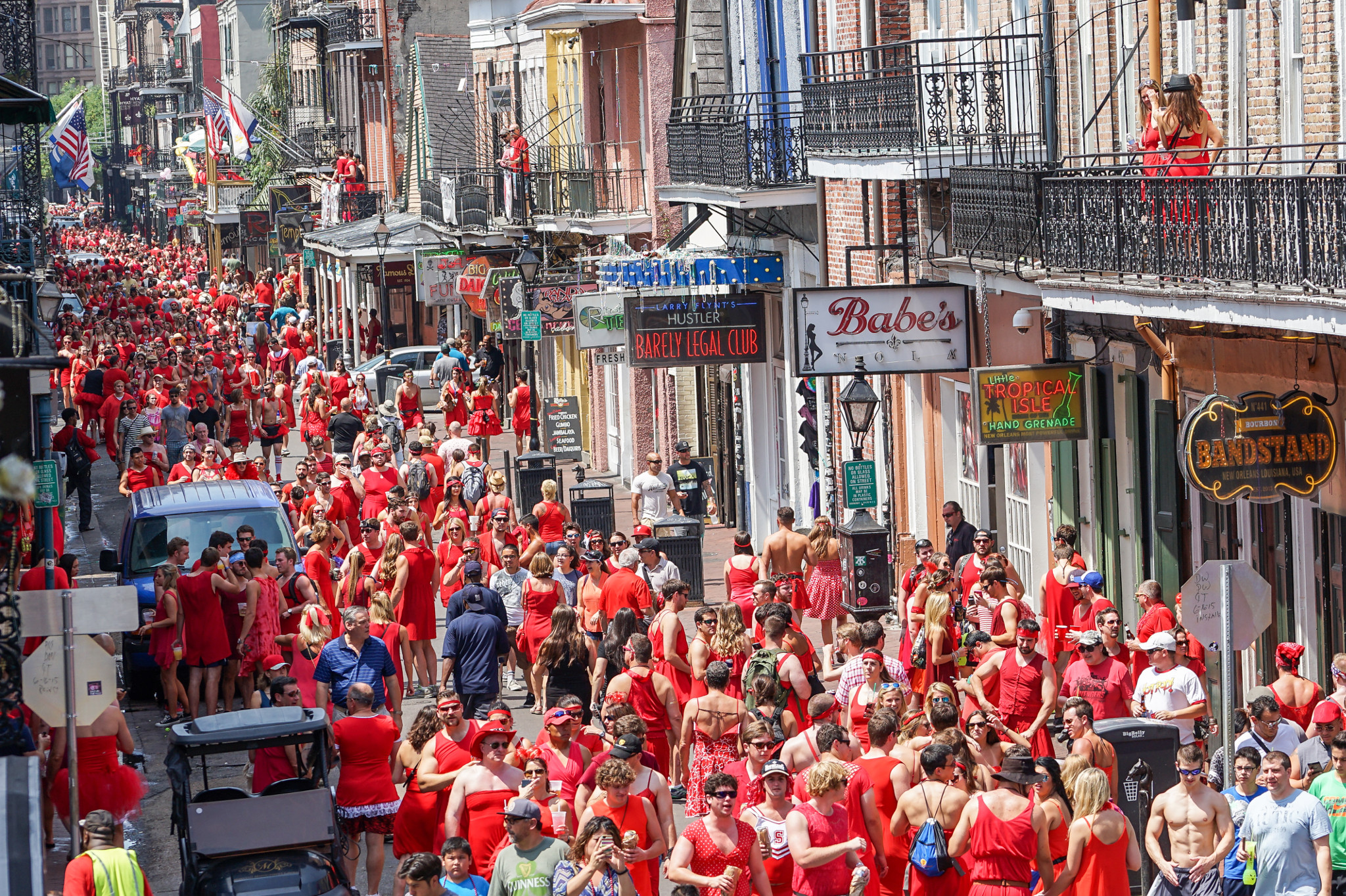 When: August (Registration opens in April 2020)
Where: French Quarter, New Orleans
Genre: Culture & Charity
"Every year on the second Saturday in August, the New Orleans Hash House Harriers (a local "drinking club with a running problem") host Red Dress Run, a charity "run" in the Crescent City. The run usually begins in French Quarter or Marigny neighborhoods of New Orleans, although the exact location is only announced to those who registered.The runners, with drinks in hand, continue their route through the French Quarter and spend the rest of the day celebrating. Expect a sea of red throughout the neighborhood! Even if running isn't your thing, head down in red to get in on the fun."
Red Dress Run 2019 New Orleans
---
13) Buku Music & Art Project
When: March 20-21, 2020
Where: Mardi Gras World, New Orleans
Genre: Electronic Music
https://www.thebukuproject.com
Urban music+art festival meets epic warehouse party celebrating the progressive subculture of New Orleans.
Originality, creativity, freedom, and community is our anthem
"BUKU Music + Art Project is a New Orleans based two-day music and arts festival was founded in 2012 and held annually at Mardi Gras World. BUKU considers itself to be a boutique event that delivers a big festival punch without compromising its house-party vibe. BUKU seeks to serve as a platform for the intersection of pop culture and the New Orleans underground arts community, and combines international musicians with local food vendors, local visual artists, and various surprise pop-up street performers throughout the site."
BUKU 2018 Official Recap Video
---
14) St Patrick's Day New Orleans
When: March 17, 2020
Where: Various locations across New Orleans
Genre: Music & Culture
http://www.stpatricksdayneworleans.com
"St. Patrick's Day is celebrated in New Orleans and its suburbs in the form of….another parade! It's the perfect season for another celebration… after all, it's New Orleans, and we love to parade!
Our annual St. Patrick's Day Parades are considered another opportunity for family and friends to get together and enjoy a day outdoors. It seems as if the entire city is on the street with picnic baskets, umbrellas, and their recreational vehicles…enjoying one of the biggest street parties of the year! Men and women in walking groups from various clubs in the city dress in costumes of green and give out flowers, beads, and kisses to lucky parade goers along the route. Music adds to the festivities with bands in the parade, and walking groups dancing down the street…only stopping to award their beautiful beads and flowers to the lucky parade goers along the route."
Give a read through this article about St. Patrick's Day in New Orleans for more information on the best places to go, stunning photo inspiration, and other trip planning assistance!
St. Patrick's Day in New Orleans
---
15) New Orleans Sacred Music Festival
When: April 2020 (Dates TBA)
Where: New Orleans Healing Center, New Orleans
Genre: Music
https://www.neworleanssacredmusicfestival.org
"New Orleans is a crossroads for numerous cultures, traditions, and ways of life. The Sacred Music Festival brings together these traditions to share music, chants, prayers, ceremonies, conversations, food and more. In a time when words of intolerance are becoming far too familiar, this festival's infectious energy spreads peace, sacredness, and respect to all peoples and their faiths. Oh, and it's a complete blast and was voted as one of Everest's Favorite Faith Festivals in 2015!
Where else are you going to see Tibetan monks rocking out to Gospel music?
The Sacred Music Festival is a vitally important summit where people of diverse cultures and traditions can come together and share their voices through the universal and unifying power of music. Some performances are traditional, others innovative. Melodic, inspirational and uplifting, yet serious and profoundly personal, all sacred music carries similar themes of hope, no matter what language is spoken."
New Orleans Sacred Music Festival 2016 Kirtan
---
16) Crescent City Blues & BBQ Festival
When: October 2020 (Dates TBA)
Where: Lafayette Square Park, New Orleans
Genre: Food & Music
http://www.jazzandheritage.org/blues-fest/
"The Crescent City Blues & BBQ Festival is an award-winning event, with two stages of music, a dozen of the best barbecue vendors in the region and a huge arts market. The 14th edition of this community celebration of Southern soul is bound to be one for the record books. Admission is free! This is, after all, an event produced and presented by the New Orleans Jazz & Heritage Foundation – the nonprofit that owns Jazz Fest and uses the proceeds from that world-famous festival for free, year-round programs in education, economic development and cultural enrichment."
2019 Crescent City Blues & BBQ Festival Talent Announcement
---
17)
Congo Square Rhythms Festival
When: November 16-17, 2019
Where: Armstrong Park, New Orleans
Genre: Music
https://www.jazzandheritage.org/congo-square/
"Mardi Gras Indians, African dance, brass bands, luscious jazz, soul-funk, Latin jazz and West African highlife – all these are in store for music fans at the 12th annual Congo Square Rhythms Festival, presented by the New Orleans Jazz & Heritage Foundation November 16-17 in Armstrong Park. Celebrating the New Orleans traditions that spring from the African diaspora, the Congo Square Rhythms Festival brings a joyful noise to the spot that those in the know consider the birthplace of American music."
CONGO SQUARE RHYTHMS FESTIVAL
---
18) New Orleans Wine and Food Experience
When: March 18-22, 2020
Where: TBD, New Orleans
Genre: Food & Wine
"The New Orleans Wine & Food Experience is one of the premier events in the Big Easy, showcasing what the city does best. In its 28th Anniversary year, our New Orleans festival has become one of the most incredible culinary events in the nation, attracting over 7,000 gourmands and connoisseurs as well as art and music lovers. We're also excited to share the bounty with all the locals who enjoy excellent food, exceptional wine, and a great time!"
New Orleans Wine and Food Experience: Royal Street Stroll
---
19) NOLA Downtown Music and Arts Festival
When: August 2020 (Dates TBA)
Where: Duncan Plaza, New Orleans
Genre: Music & Arts
https://www.neworleans.com/event/nola-downtown-music-and-arts-festival/3307/
"As the summer winds down in New Orleans, the NOLA Downtown Music and Arts Festival is an end-of-summer treat typically featuring pop-up shops, food trucks, musicians, and more the last weekend in August.
The event is headquartered at Crescent City BBQ, and is part of a larger conference for entertainment law and music business professionals. The Conference holds private events for attendees, but welcomes the public to the festival free of charge. In the past, two stages rock the event and have artists including Chubby Carrier and The Bayou Swamp Band, Stephanie Jordan, Fire Bug, Grand Baton, Neckbone, Brass-A-Holics, "Gogo Brass Funk" Band and other local favorites have performed."
---
20) NOLA Soul & Art Fest
When: May 2020 (Dates TBA)
Where: Audubon Zoo, New Orleans
Genre: Music & Culture
https://www.facebook.com/nolasoulandart/
"Music, food, and fun are served in great supply during the annual Soul Fest presented by AARP. Thousands of visitors converge upon the Zoo for one of New Orleans' biggest celebrations of African American culture. The two-day family-oriented event features live musical performances by local jazz, rhythm & blues, and gospel artists on the Zoo's Capital One Bank Stage!"
---
21) Praise Fest
When: October 2020 (Dates TBA)
Where: Bayou St. John, New Orleans
Genre: Music
A Gospel Music Experience!
"Church choirs, gospel bands and other groups create a joyful noise every October at Praise Fest NOLA, a free outdoor celebration of Gospel music on the banks of Bayou St. John.
This highly antipiated three-day free festival brings more than 50 acts to the stage with past groups including Jessica Harvey and the Difference, the Chapman Family, Eric Waddell and the Abundant Life Singers, and the Gospel Soul Children. In addition to the hand-clapping, foot-stomping sounds, there are motivational speakers, as well as arts and crafts and other items for sale."
---
22) Jazz In The Park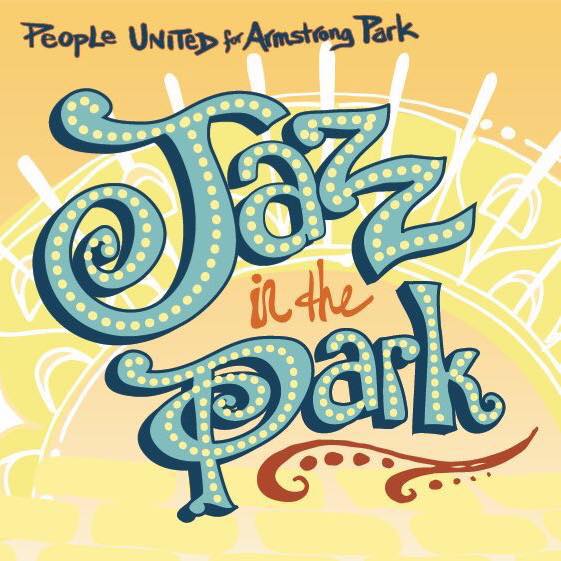 When: March – June 2020
Where: Louis Armstrong Park, New Orleans
Genre: Music
https://www.facebook.com/JazzInArmstrongPark/
"The shoulder seasons in New Orleans – that is to say, spring and autumn – are generally agreed upon to be the most pleasant months to be in the city. Or more specifically, to be outside when you're in the city. And in this vein, People United for Armstrong Park is making music a la carte via Jazz in the Park.
Expect food, beer, arts and crafts and more to be present in force, along with a variety of New Orleans music. Although the concert series is Jazz in the Park, the Crescent City's most celebrated genres such as soul, funk, brass, and zydeco are all represented."
New Orleans Jazz- Jazz in the Park
---
23) White Linen Night / Dirty Linen Night
When: August 2020
Where: French Quarter, New Orleans
Genre: Art & Culture
Experience REAL New Orleans Culture while walking the streets of the French Quarter and experiencing all of the art, food, and drinks that this city has to offer.
"Born as a satirical play on White Linen Night, DLN invites participants to relish in everything dirty, and is the one event that celebrates the not so pristine side of the French Quarter.
Galleries and shops along Royal Street open their doors and play host to visitors as musicians line the streets and the party feels never ending. The event has grown to include some galleries and shops off of Royal Street and has expanded from the 300 block of Royal to 1100 blocks. Slated as one of the best events in the French Quarter, DLN has grown in the past three years to be ranked with some of the major events on the New Orleans calendar."
---
24) Treme Creole Gumbo Festival
When: November 16-17, 2019
Where: Louis Armstrong Park, New Orleans
Genre: Food, Art & Music
https://www.jazzandheritage.org/treme-gumbo
"Welcome to the 12th annual Tremé Creole Gumbo Festival – New Orleans' premier brass band showcase. If you love brass bands and gumbo – or, better yet, enjoying some delicious gumbo while listening to New Orleans jazz in a beautiful downtown park – then we've got you covered!
Beyond the music is the food and art! There will be two food courts – each offering a mix of classic New Orleans dishes and food. We'll, of course, have a smorgasbord of New Orleans' signature dishes – different varieties of gumbo, red beans and rice, crabmeat beignets, deep fried bell peppers, jambalaya, poboys, fresh produce, seafood and more!"
Get an Inside Look at the Tremé Creole Gumbo Festival
---
25) New Orleans Oyster Festival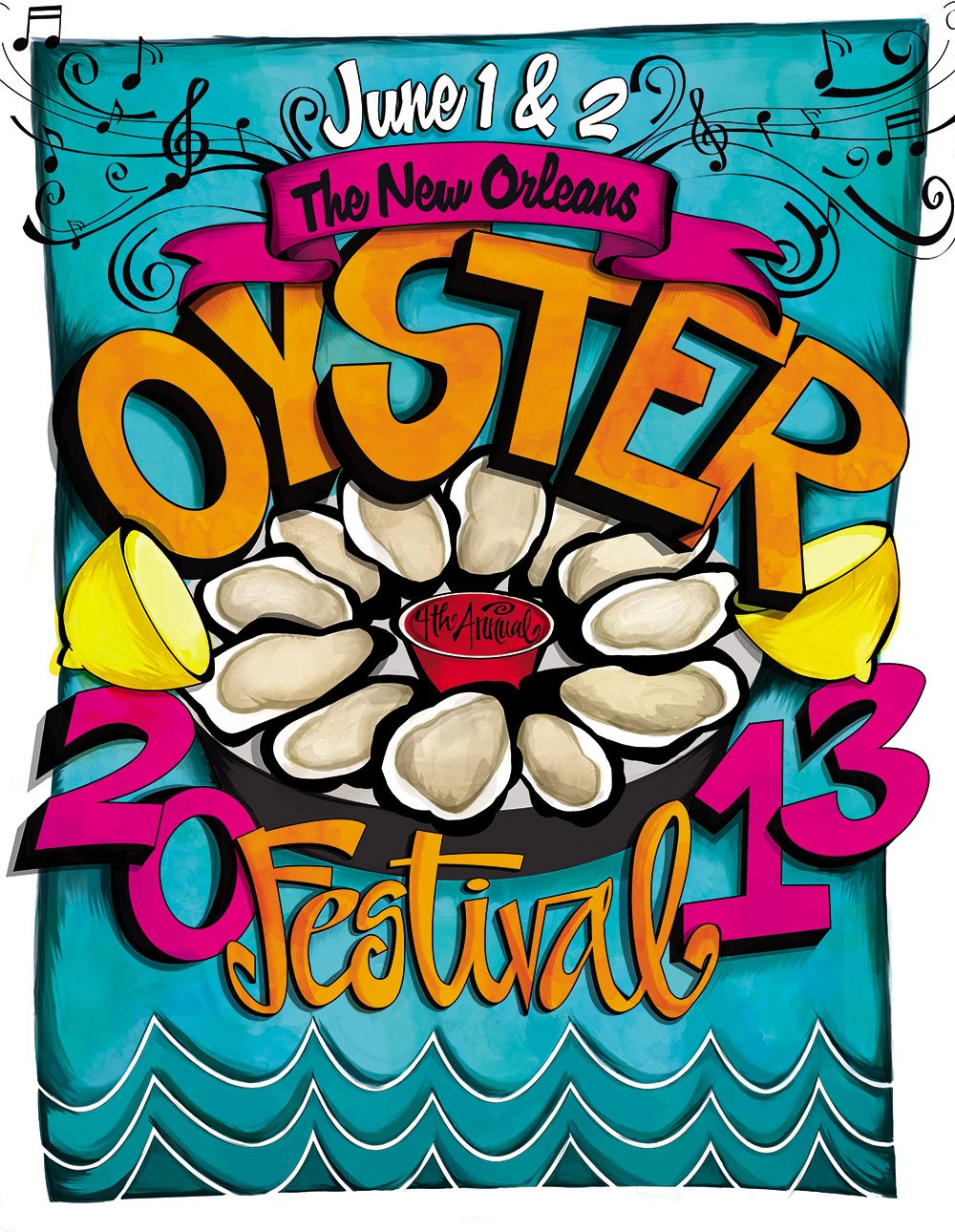 When: June 2020 (Dates TBA)
Where: Woldenberg Park, New Orleans
Genre: Food & Music
"Some of the best oysters in the city by the dozen, live music from a lineup local performers, unique craft vendors and oyster competitions are among the many things you can experience at Oyster Fest.
This summer fest is two-day long event hosted at Woldenberg Park. Put together with the mission of educating attendees on the importance of the Louisiana Gulf Oyster and to honor local oyster farmers and restaurateurs, Oyster Fest celebrates the beloved New Orleanian delicacy while raising funds for coastal restoration organizations."
The New Orleans Oyster Festival
---
26) Louisiana Cajun-Zydeco Festival
When: June 2020 (Dates TBA)
Where: Louis Armstrong Park, New Orleans
Genre: Music & Art
https://www.jazzandheritage.org/cajun-zydeco
"Cajun music and its hybrid offspring, Zydeco, is celebrated every year in June at the Louisiana Cajun-Zydeco Festival. This free celebration is held in Armstrong Park, located on North Rampart Street in Treme.
There are two stages, delicious seafood, and a crafts fair, making the festival a celebration of dancing and joy. Visitors can expect top Cajun and Zydeco musicians, Past headliners have included Dwayne Dopsie & the Zydeco Hellraisers, Steve Riley & the Mamou Playboys, Sunpie & the Louisiana Sunspots, Bruce Daigrepont, Chubby Carrier, Michael Doucet & Beau Soliel, Terrance Simien, the Bluerunners, the Lost Bayou Ramblers and more. The festival also features crafts of skilled artisans from the Acadiana Region. They sell art, jewelry, hand-carved duck decoys, and more. Further, there is a kids' tent with crafts for youngsters to enjoy. You can also learn a thing or two at the live cooking demonstrations."
Cajun Zydeco Festival 2016
---
27) Hogs For The Cause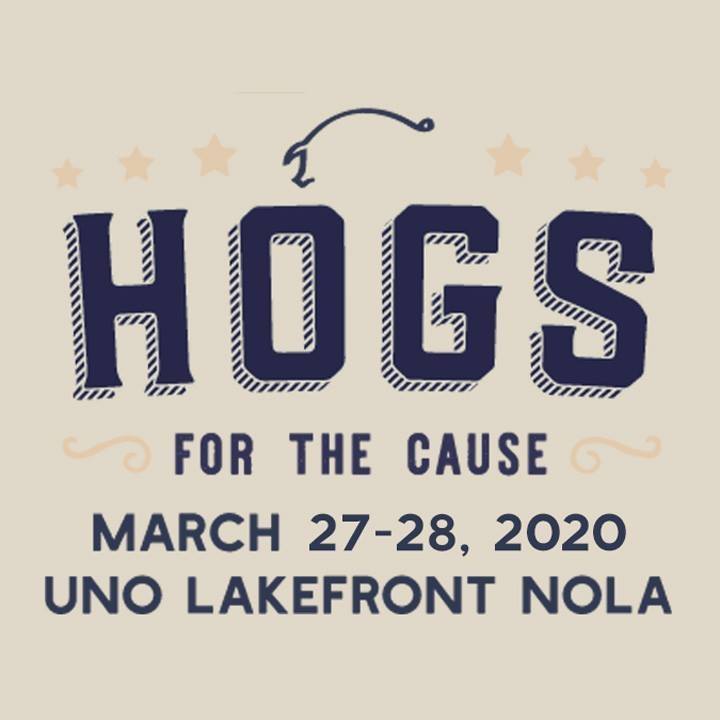 When: March 27-28, 2020
Where: New Orleans Lakefront Arena, New Orleans
Genre: Food & Music
http://www.hogsforthecause.org
Pork + Beer + Music = Hogs For The Cause
"Every spring Hogs for the Cause brings together some of New Orleans' top musicians, chefs, and nearly 100 barbecue teams from around the country for a two-day festival that raises money for children fighting brain cancer.
The annual event is held at the New Orleans Lakefront Arena! Hogs for the Cause satisfies taste buds with barbecue, sauces and sides prepared every way imaginable and then some. The cook-off competition is fierce, with teams vying for bragging rights in seven categories that include whole hog, ribs, sauce and fan favorite. Attendees can vote for their favorite dishes after sampling the savory food and then donating to that team. In addition to all the mouth-watering barbeque, Hogs for the Cause includes music all weekend. Past events have featured local favorites like Sweet Crude, Tab Benoit, Little Freddie King, and King James & the Special Men."
Hogs For The Cause 2019 - Recap
---
28) NOLA Christmas Fest
When: December 20-31, 2019
Where: New Orleans Convention Center
Genre: Food & Music
"Christmas in New Orleans has always been a magical time. NOLA ChristmasFest, a dazzling, family-friendly seasonal event, offers another opportunity to get into the holiday spirit. Experience a real indoor ice skating rink, ice slides, a carousel, carnival rides, inflatables, Santa and friends, gingerbread houses, decorated trees and more!"
NOLA Christmas Fest 2018 | Winter Wonderland In New Orleans | Joseph Cadwell
---
New Orleans Festivals in 2020
---
29) Ahava Festival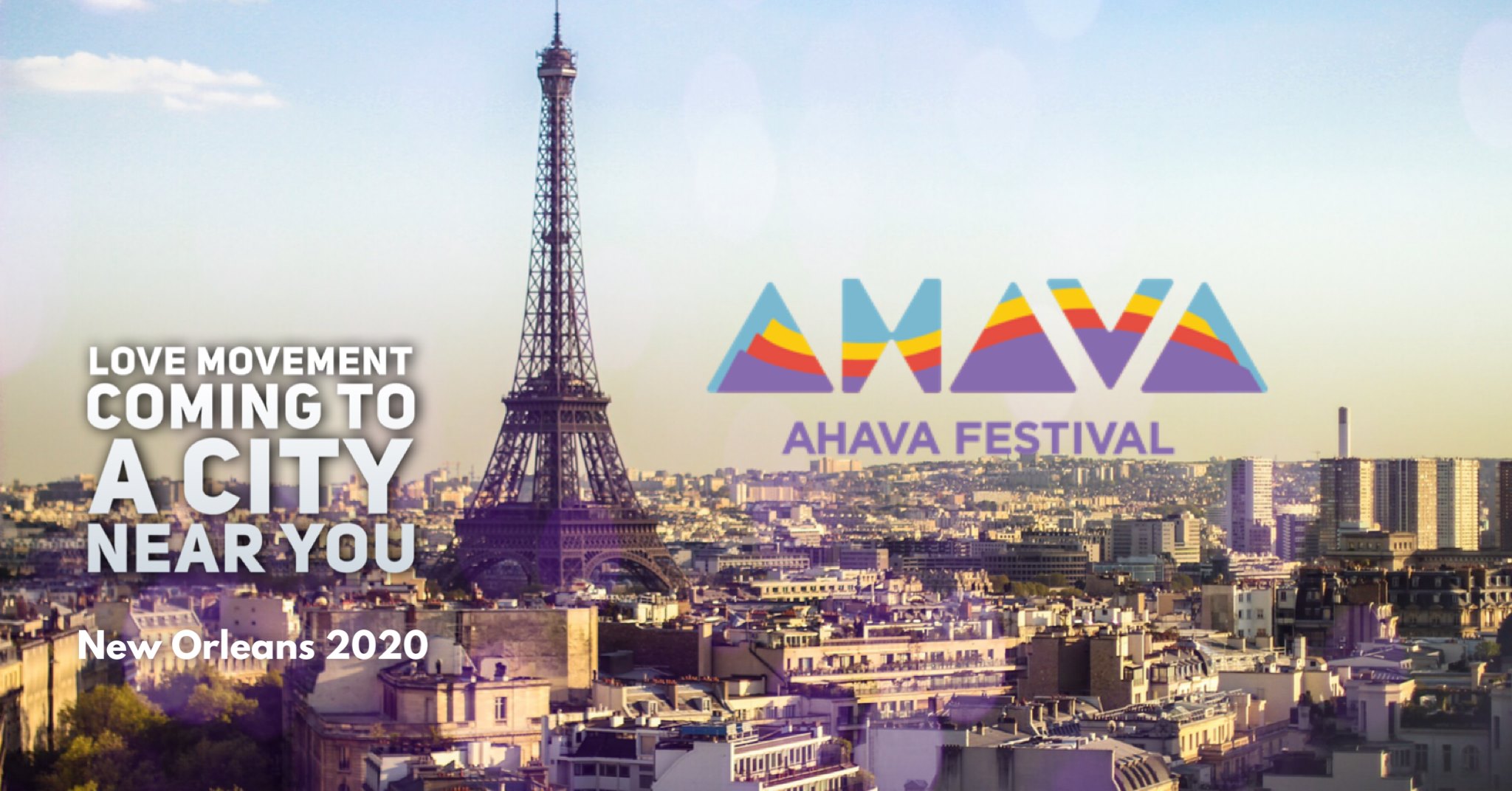 When: March 7-8, 2020
Where: Woldenberg Park, New Orleans
Genre: Music & Arts (Free Event)
Ahava is a music and arts festival that celebrates LOVE!
"Are you ready to rock?!! Let's come together as a community on the auspicious day of Tu B'Av "The Festival Of Love" and bring a little bit of peace, love, & harmony into the world during these turbulent and divisive times. The AHAVA Festival mission is love through givin, to creatively make communities, cites and nations better through music, art, innovations and charities! Ahava is raising funds for charities that make a powerful impact in the community."
The Heart Behind the Ahava Festival NEW 3 00 MIN
---
30) Shiprocked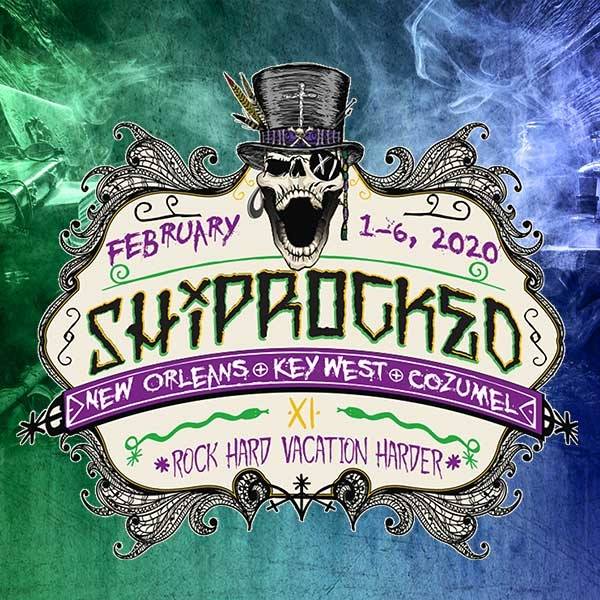 When: February 1-6, 2020
Where: New Orleans – Key West – Cozumel
Genre: Music
VACATION HARDER!
Have you ever attended a music festival on a cruise? I have, on six seperate occasions, and it's one of the best ways to combine a vacation, good music, and incredible destinations! Shiprocked is a favorite among rock and roll music fans, departing from New Orleans and sailing to sunny Mexico!
"We're gatherin' our creole krewe of hoodoo hellcats and headin' down to the Voodoo Bayou for our next head bangin' Fais do do! So summon your ShipRocked spirits and join us February 1-6, 2020 as we take the Big Easy to sea for 5 days and nights of a proper fête! We'll be paradin' down Ol' Man River from swamp to sea and sand onboard the Carnival Valor from New Orleans to Key West and Cozumel, Mexico. Oh Cher, trust we gonna have that boat brimmin' with beaucoup bands, beads and booze, we guarantee"
ShipRocked 2019 Aftermovie
---
What are your favorite New Orleans Festivals…?
Now, this list really could go on and on, as New Orleans is a city famous for its large amount of colorful and diverse festivals throughout the year! Since I just visited my first festival in New Orleans, I'm definitely looking forward to getting back for a return visit to check out a few more of these on the list!
If you think I'm missing any major music festivals, food events, massive street parties, or whatever else – please do let me know so I can keep this list up-to-date with the best festivals New Orleans has to offer!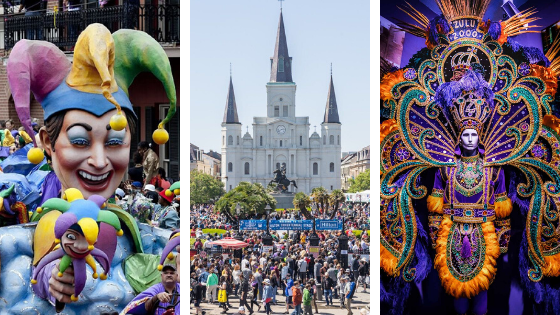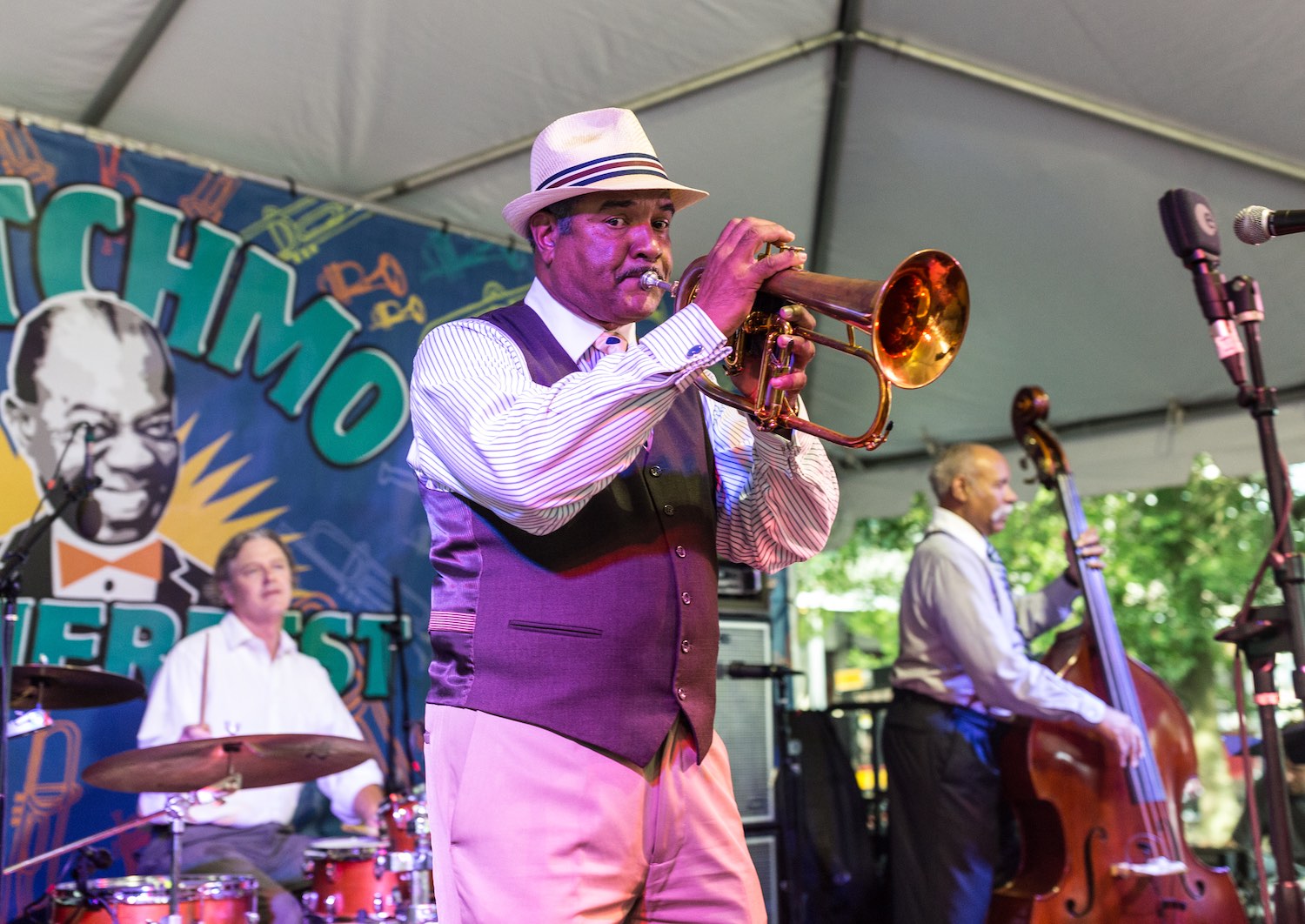 ---
Looking for more music festivals in the US & around the world?
My travel blog is filled with articles just like this in almost every corner of the globe, and I've spent almost an entire decade traveling the world and partying at some of the biggest and best music festivals! I'd love for you to take a look through a few more of my favorite posts below, and please do reach out and let me know if you've got any festival recommendations!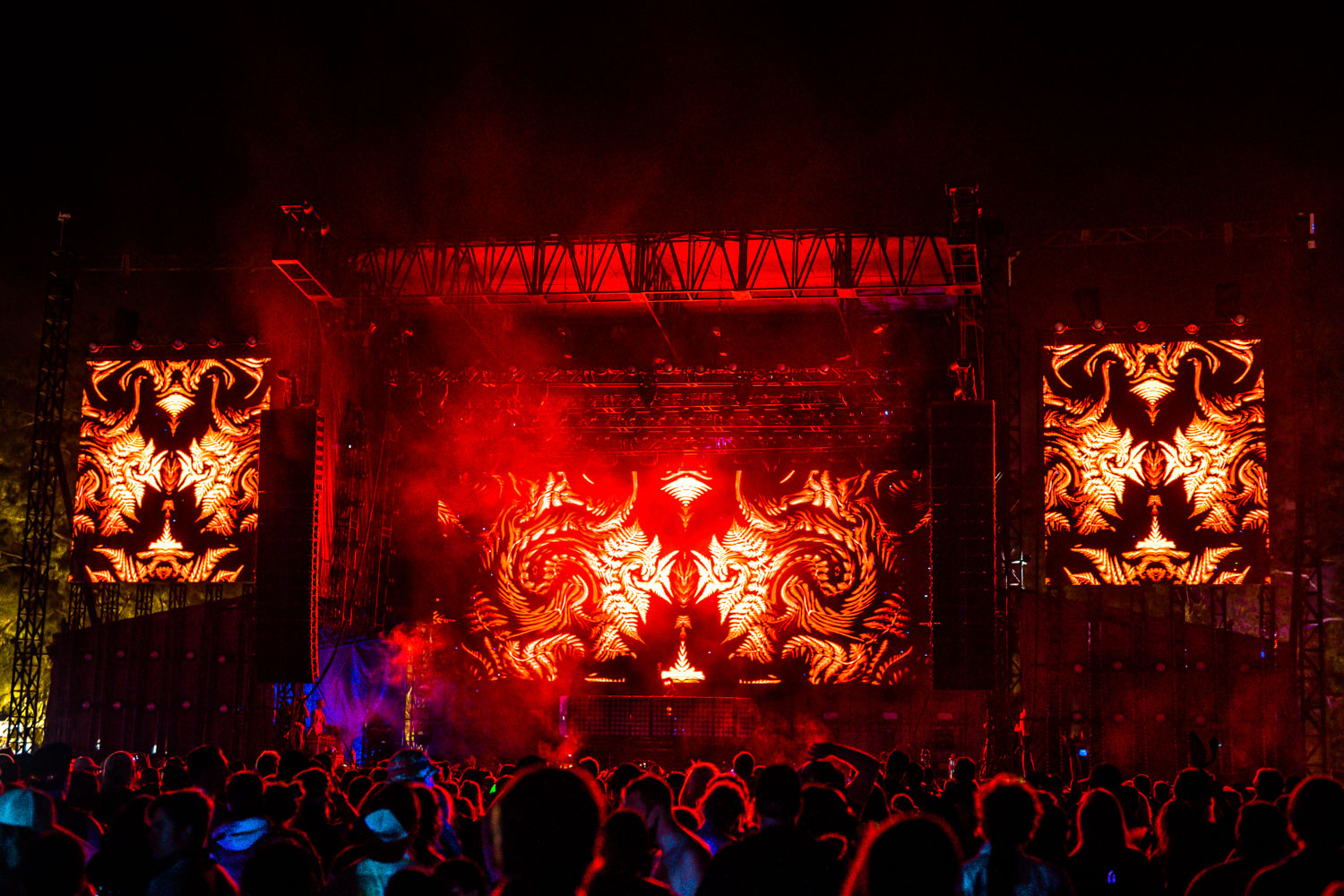 ---
Thanks for reading about these New Orleans Festivals
Share this article with your NOLA Festival squad!!
https://www.jonesaroundtheworld.com/wp-content/uploads/2019/11/New-Orleans-Festivals-.png
315
560
Dave
https://www.jonesaroundtheworld.com/wp-content/uploads/2017/03/logotry-1-1-300x106.png
Dave
2019-11-24 06:56:13
2019-12-06 00:24:41
30 Cultural & Music Festivals in New Orleans To Keep You Busy All Year Long