Planning a trip and looking for the best Singapore itinerary!? Well, look no further, because I've put together the ultimate guide for what to do in Singapore in 2-3 Days!
Singapore was the first Asian destination I ever visited, and I was so blown away at how beautiful it is! I frequently crave to go back, and explore more of its wonders! Singapore is a multicultural mecca, and is a leading example of how cities should be everywhere in the world.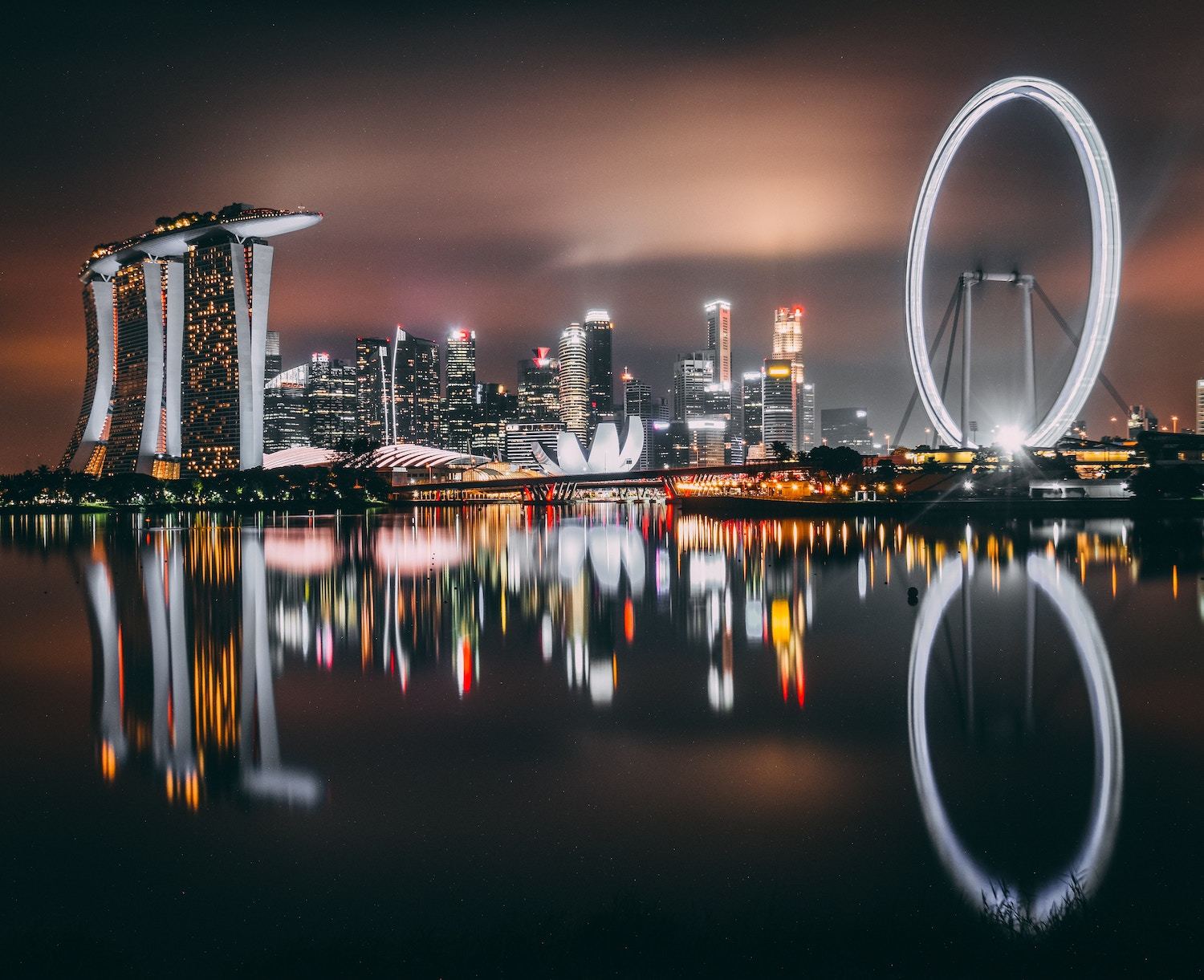 My adventure to Singapore was exactly 3 days, and the things that I could within a short period of time were amazing and despite the countries small size, I still couldn't fit everything that Singapore has to offer into my itinerary. Singapore is diverse from hints of Indian culture, traditional Kampong life at Palau Ubin to the modern Sentosa Island, Singapore's acceptance and friendly locals makes it a very comfortable city to visit apart from its intense humidity and heavy monsoonal rains.
Singapore to most is considered a transit country but I am telling you to take the time to get out of Changi Airport and explore this tropical oasis, the Lion City so why rush off to your next destination? Spend 3 days in Singapore and gain a new perspective on the cities of Asia.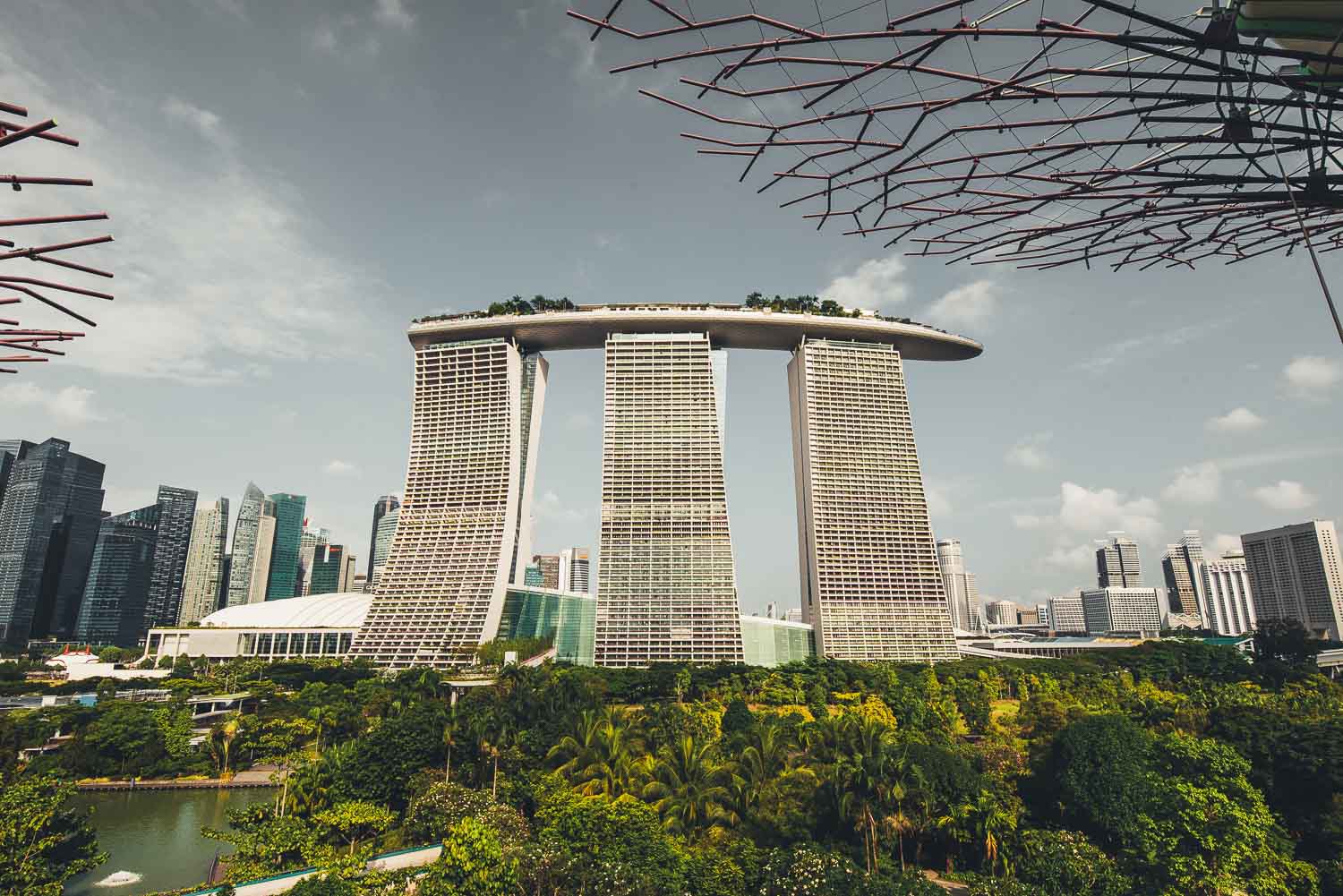 ---
The Best Time to Visit Singapore
Between February and April is ideal as there is less rainfall than other times throughout the year, but Singapore is located in the tropics so don't be surprised if one moment the skies are clear and the next there's a storm!
Being located in Southeast-Asia, expect tropical humid climates year-round!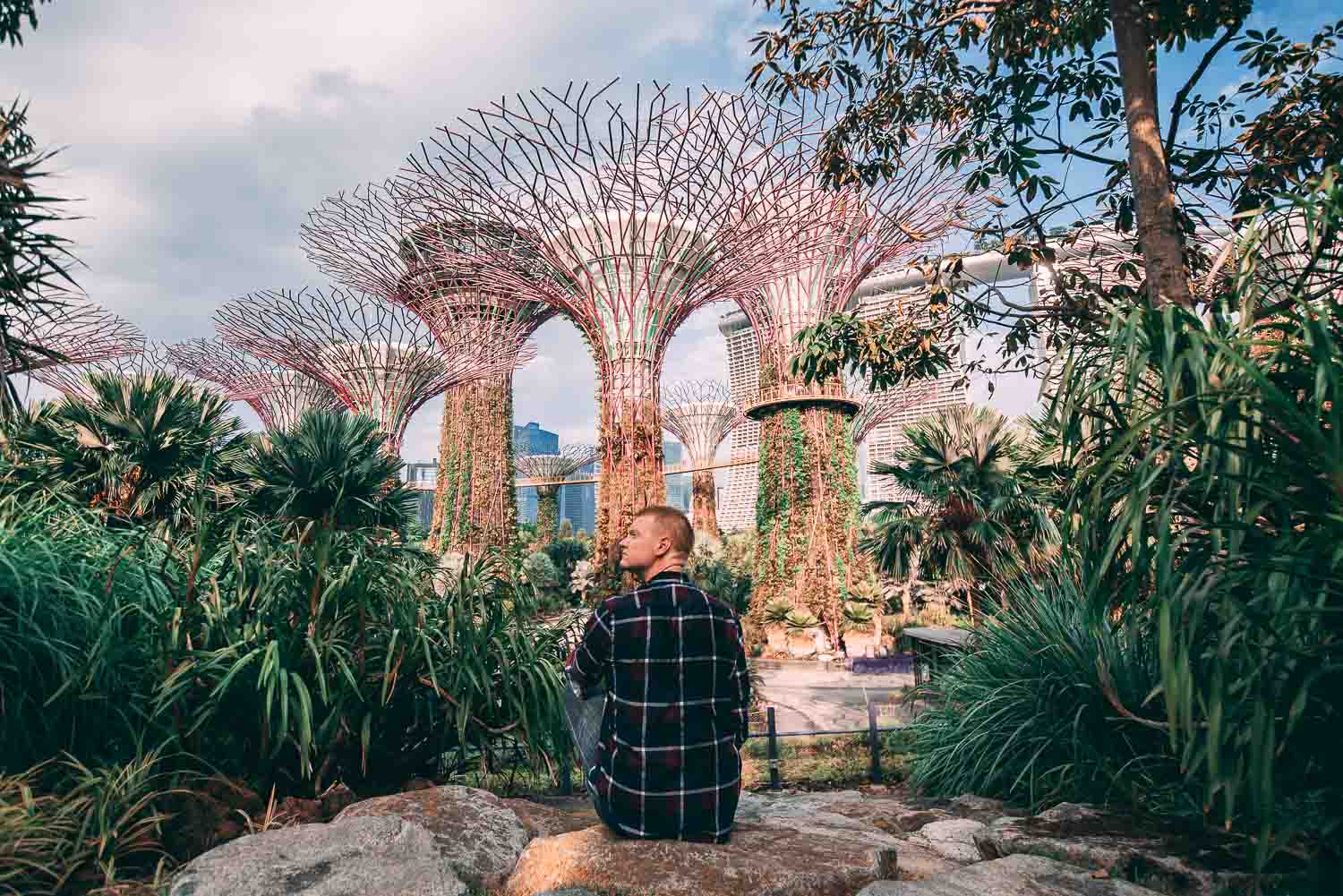 ---
Where to Stay in Singapore?
I'd recommend taking a quick read through my article "The 20 Best Singapore Rooftop Pool Hotels", as that's filled with so many amazing options for all budgets!
Park Regis Singapore: This beautiful property is

very well-priced hotel ,considering how expensive everything is in Singapore. Prices start at $204 SGD and that's great for a 4-star hotel!

5 Footway Inn Chinatown: If you're looking for a solid HOSTEL in Singapore, this is where I'd recommend. Located right next to Chinatown, you'll have delicious food and a series of stunning templs within a minutes walk. Prices start at $27 SGD for a dorm room.
The Fullerton Hotel Singapore is one the best value for money if you're looking for a 5-star hotel. It's got amazing receives, and it

s location is super close to Marina Bay and the Downtown Core, which is my personal favorite area in the city! Prices start at $337 for a luxurious pad!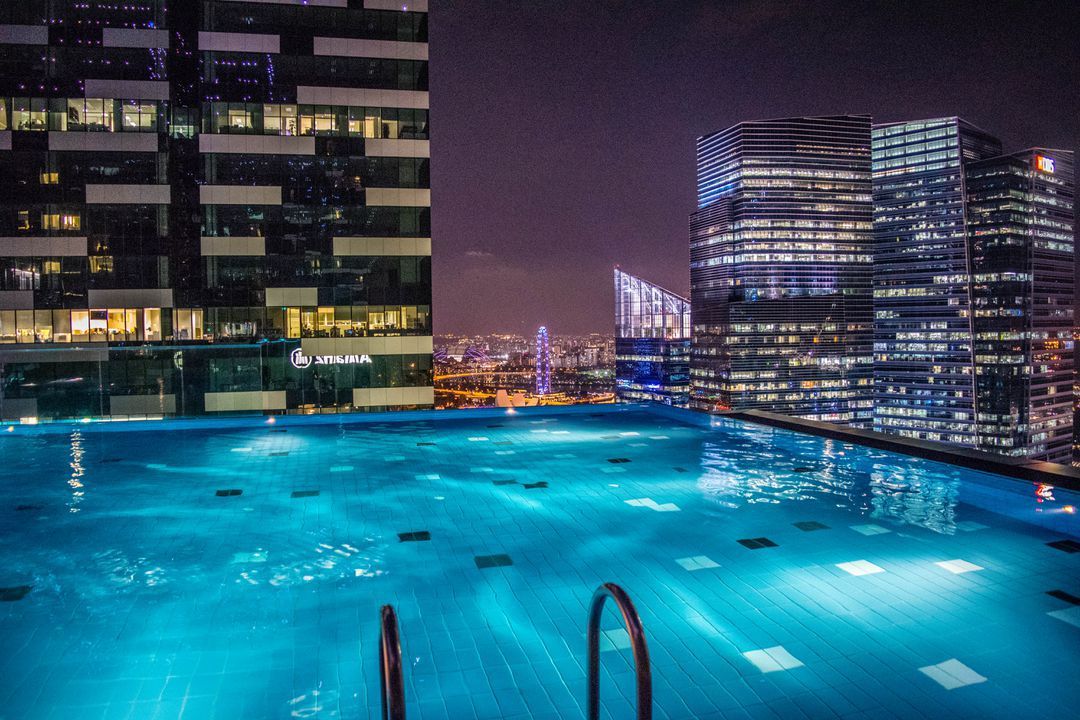 ---
Singapore Itinerary Day 1 | Best Places to Visit
The best way to start of your three days in Singapore is with an easy introduction before delving deep into Singapore's flourishing cultural scene. Today we go from Singapore's stunning Sentosa Island and out to Baba House to see how two sides of Singapore are working in harmony.
Sentosa Island
Sentosa Island is the complete opposite of Pulau Ubin Island, with a western-style layout including a Universal Studios, coconut palm-lined beaches, world-class golf course, waterpark, and 5-star accommodation.
Sentosa is a luxury destination with everything to make you chill out and relax and one of the best ways to do so is to pull up a sunbed on one many tropical beaches and soak in Singapore's humidity!
Now don't get me wrong, Sentosa Island is the perfect place to relax, but it won't give you a taste for what Singapore is really about. There really is no shortage of things to do on Sentosa Island, and it really just depends on your style of travel, and what you'd like to do. Check out this article called "The Ultimate Guide to Sentosa Island", as it'll go over all the possible attractions, beaches, restaurants and more!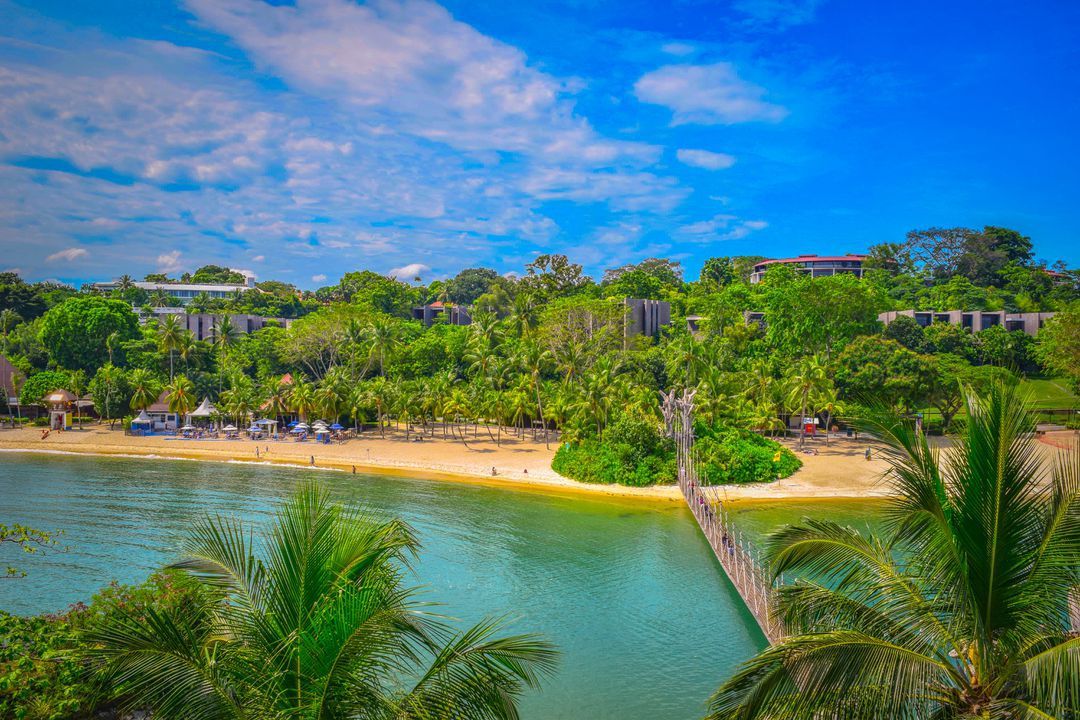 ---
Mount Faber Park and Henderson Waves
From Sentosa Island, you can catch a cable car to Mount Faber Park, a lush green space in the heart of the city!
Riding the cable car is a Singapore must-do, so check out the video below for a bit more information!
Get to Know the Singapore Cable Car
---
Mount Faber Park is one of my favorite places to explore, and the cool thing about this place is that it is immersed right amongst the hustle and bustle of Singapore. Mount Faber Park is completely surrounded by high-rise buildings and busy roads but once you step foot in this lush jungle, you wouldn't even know that Singapore is raging on outside!
Singapore has a perfect mix of nature and infrastructure with emphasis taken on keeping Singapore a green place and Mount Faber Park is the perfect example. With a variety of walking tracks you'll spend most of the time under the canopy of huge fan-palms as monkeys jump from vine to vine. If you walk far enough, Henderson Waves is one of Singapore's most famous foot bridges designed to be the shape of a breaking wave. On the other side of Henderson Waves is Southern Ridges, a continuation of Singapore's gorgeous city-bound jungles.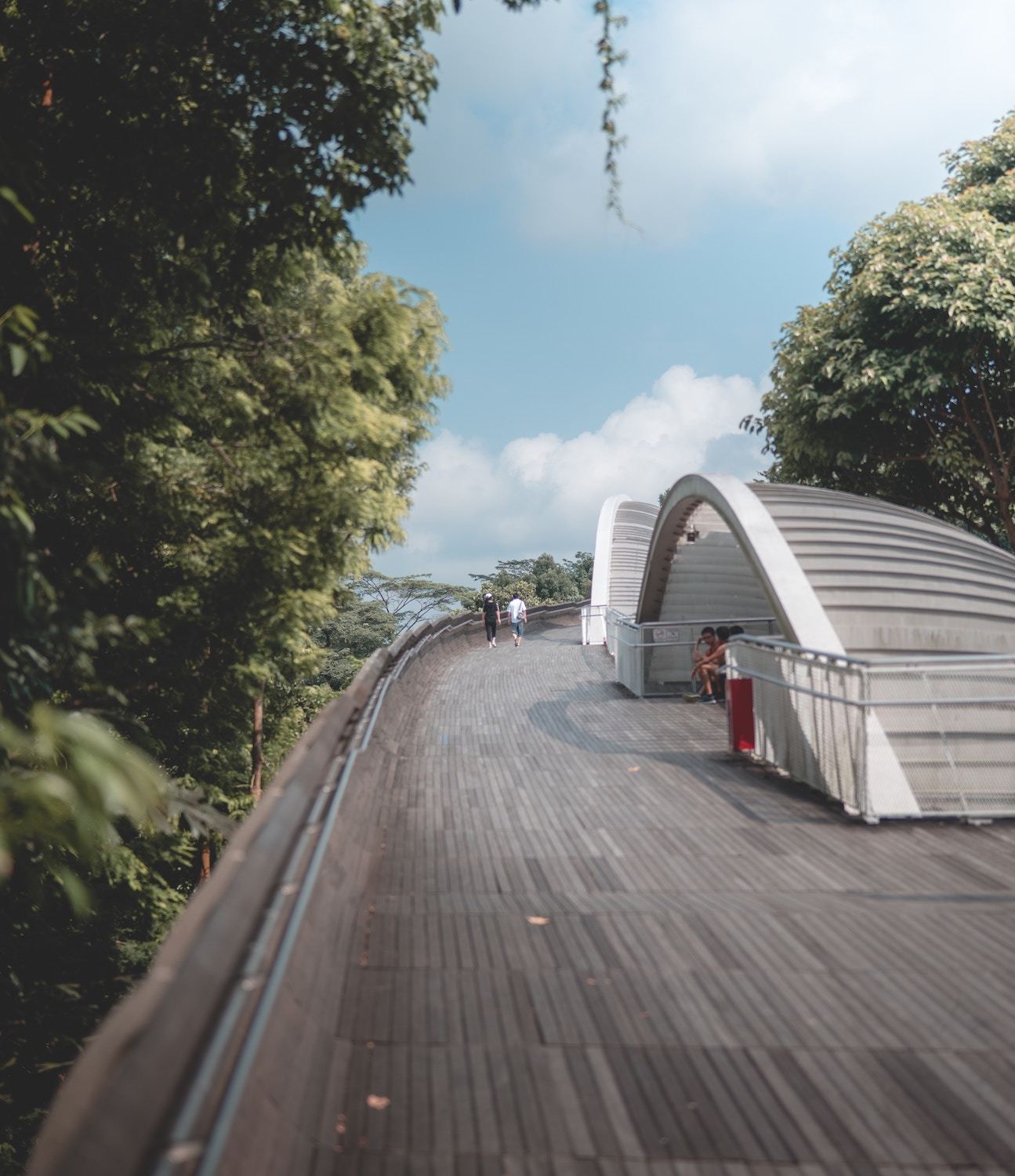 ---
Baba House
To get a bit of background on Baba House before your visit, Peranakans play an important role in Singapore's rich history. The Peranakans are an ethnic group that travelled from the south of China to the Malaysian area during the 15th century. Singapore was one of the places they settled leaving behind the Baba House, now turned museum to show just how important their settlement was.
The Baba House contains relics, furniture and things that a typical family in the 15th century would live with.
"Built around 1895, 157 Neil Road is a townhouse located in Singapore's historic district of Tanjong Pagar. Once the ancestral home of a Straits Chinese (Peranakan Chinese) family, the property was acquired by the National University of Singapore (NUS) in 2006 from funds donated by Ms Agnes Tan who made the donation in memory of her father, the late business and community leader Tun Tan Cheng Lock."
---
Little India
As the name suggests, Little India will make you feel like you are walking the streets of Bangalore or Kolkata. Marigolds early in the morning line the sides of streets as hundreds of different herbs and spices become readily available for purchase at the local markets.
To truly hit the best spots in Little India, I find that walking tours provide the best information and local secrets. Tours such as Little India Walking Tour is a pretty good way of getting around with temple visits, henna hand paintings to Indian street food.
When in Little India make sure to visit Thandapani Co, a spice vendor on Dunlop Street which imports chillies, rice, spices and anything you would find in a market place in India. Another top must do is the Thieves Market and that does sound pretty scary but it shows a darker side to what Singapore used to look like before all of the bigger buildings came to life.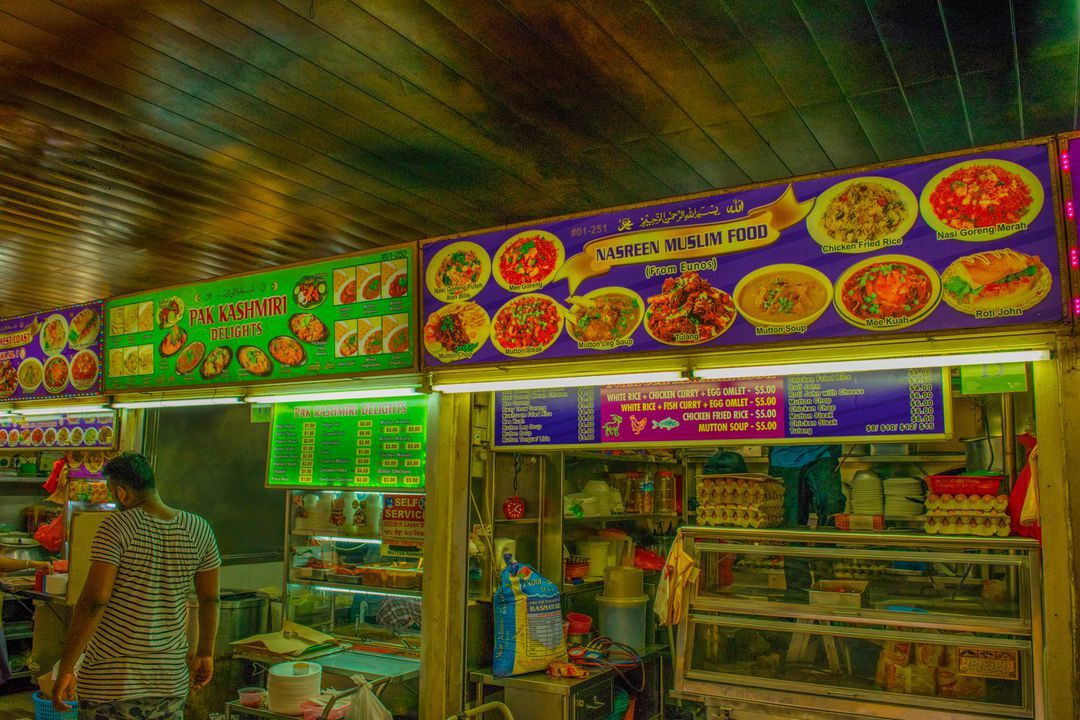 ---
Singapore Itinerary Day 2 | Best Places to Visit
Today it's all about a balance of city life and the island life of Singapore that once was. From the Chek Jawa Wetlands to the scenes of Chinatown, day 2 in Singapore is the perfect mix of both worlds.
---
Pulau Ubin Island
"Back to the good old days. Gravel roads, lush forests and abundant wildlife–Pulau Ubin is a living showcase of what Singapore was like in the 1960s."
Pulau Ubin Island might be my favorite place to explore in Singapore, and for many good reasons! Palau Ubin Island is a small tropical island situated in the Johor Strait which is quite close to Malaysia. Singapore consists of a group of islands isolated by a body of water the Johor Strait.
Pulau Ubin Island is the last example of how the people of Singapore used to live before colonization, and today you can visit it and find examples of houses, crops and the lifestyle that Singaporeans once lived.
The best way of getting around the island is by bike which can be hired for $10 Singapore dollars near the jetty. There are so many bikes to choose from so just make sure you hire one with breaks! There are a multitude of bike trails around the island with some leading to temples and shrines or the Ketam Mountain Bike Park if you are feeling in need of a hit of adrenaline. The main attraction on the island is Chek Jawa Wetlands on the easternmost tip of the island where exotic birds can be spotted frolicking in these pristine wetlands. Getting to Pulau Ubin Island requires a bum-boat which can be caught from Changi Point Ferry Terminal for a few dollars each way.
---
Kampong Glam
I mentioned early on in the article on just how multicultural Singapore is, and with Little India a prime example of inclusion; Kampong Glam which shows the Malayan side of Singapore's rich cultural heritage.
Kampong Glam is the Muslim region of Singapore with a golden mosque known as the Sultan Mosque. This is an architecturally stunning mosque with golden domes and a grand entrance way bought to life in 1928. What makes this mosque so unique is that it represents not just one culture but many in the Islamic community.
When in Kampong Glam, you just need to sample Malayan and Indonesian cuisine! Most dishes are based around noodles and rice with a mix of exotic spices, seafood combined with coconut…so delish!
KAMPONG GLAM | SINGAPORE N BEYOND
---
Hunting for Chilli Crab
Some would say that you haven't been to Singapore unless you've sampled Singaporean Chilli Crab which is a delicacy for most locals. Finding the perfect chilli crab can be a bit of a mission and depending on your budget, finding the right one for you can be difficult.
The chilli crab is basically a cooked full crab in a mixture of chilli sauce and tomato sauce swirled around to create an explosion of taste! Chilli crab is a must but sometimes it's not that affordable. For the best priced crab head to Chinatown or one of Singapore's Hawker centres which I will write about later. Expect to pay $25-30 SGD for a whole crab in Chinatown and keep in mind that the price of the crab is based on the weight of the crab.
The Best Chilli Crab in Singapore: Food Finders EP3
---
Finding the Perfect Singapore Sling
You may be wondering what the hell a Singapore Sling is, so let me explain! Everywhere you go in Singapore, particularly cafes, restaurants, and bars a Singapore Sling is guaranteed to be on the drinks menu. So what exactly is a Singapore Sling? Often described as having the taste of cough medicine which is very accurate, the Singapore Sling is a concoction of spirits and liqueurs that are combined to create a pinkish colored drink and frankly its quitedelicious!
So what's in a Singapore Sling? Cointreau, Cherry Liqueur, DOM Benedictine, Pineapple Juice, Grenadine, Angostura Bitters, Fresh Lime Juice and Gin…wow!
The only problem with the Singapore Sling is that it's so damn expensive but people still fly halfway around the world to sample it. Bars sell it for around $20 SGD a glass while convenience stores sell it for around $7 to $9 SGD for a bottle.
The Raffles Hotel by far makes the best Singapore Sling, the birthplace of Singapore's most famous drink.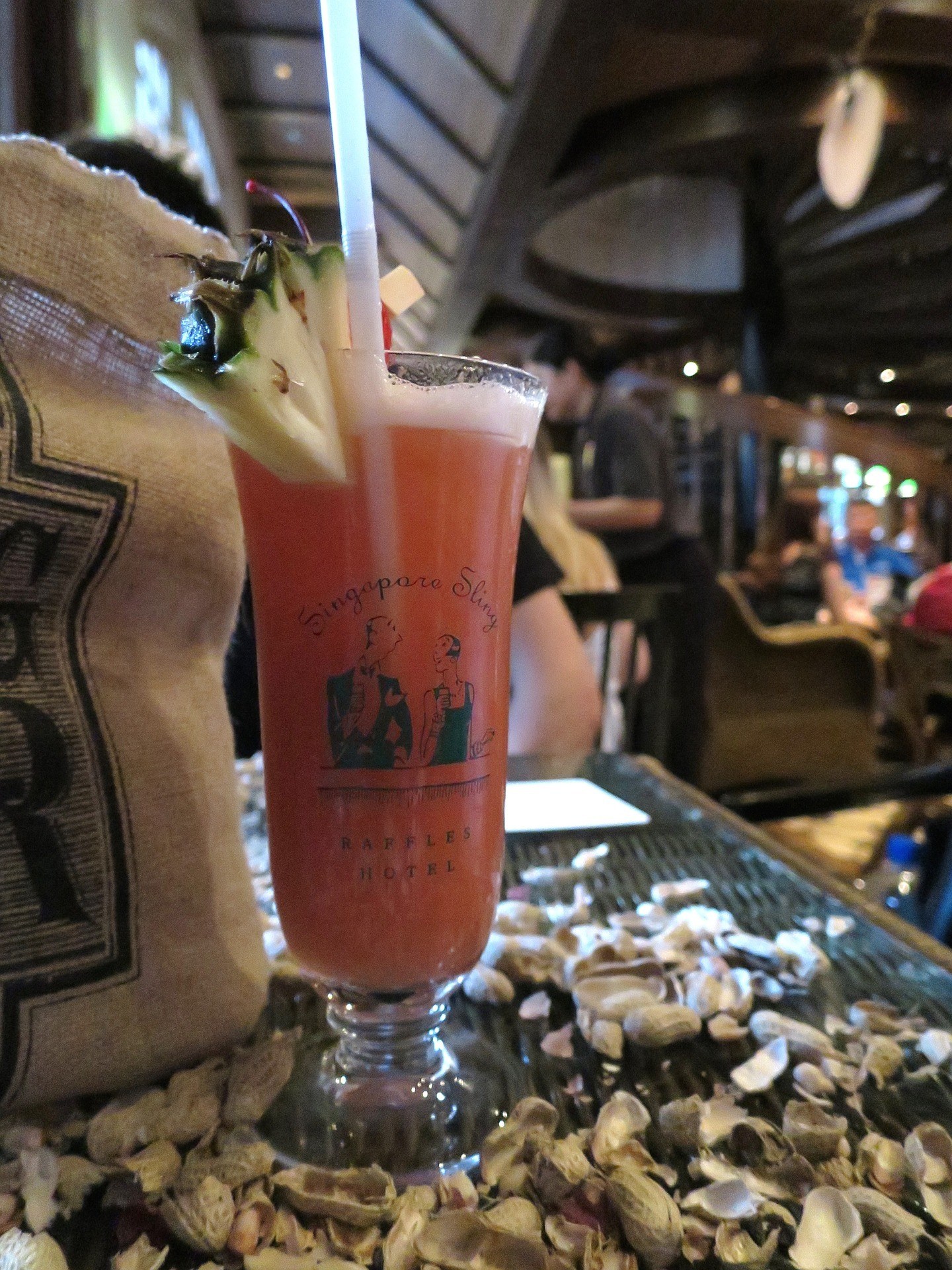 ---
Raffles Hotel
When it comes to accommodation in Singapore, Raffles Hotel takes the top spot, sorry Marina Bay Sands.
Raffles begins in 1887 and at the time it could only house 10 rooms but straight away it was a celebrity hotspot despite only just opening its doors. Today, Raffles Hotel has top notch rooms including a Presidential Suite which will set your credit card back a mere $1,000 SGD to a hefty $5,000 SGD.
Yes, it's damn expensive to stay but one of the main reasons people today visit Raffles Hotel is to sample the finest cocktail in Singapore, the Singapore Sling. Be prepared to pay $30 SGD Singapore Sling at a Raffles Hotel bar.
Singapore Sling Demonstration
---
Singapore Itinerary Day 3 | Best Places To Visit
Start off your last day in Singapore by relaxing upon the banks of the Singapore River or catch a bum-boat to Marina Bay Sands to marvel at the wondrous Marina Bay Sands Hotel. Day 3 is all about exotic cuisines, space-age plants and a light show unlike any other!
Boat Quay
Running through the middle of Singapore and Downtown Core is the Singapore River, a hub for tourism and businesses of all sorts. Surrounding the river is a series of suburbs such as Boat Quay, a foodie's paradise with a mix of history as the Asian Civilizations Museum shares a proportion on the north side of the river.
To the east of Boat Quay is The Fullerton Hotel which was built in 1928 and remains one of the most luxurious accommodations in Singapore. Boat Quay is particularly well known due to it been one of the first places Sir Stamford Raffles landed way back in 1819, this spot can be found outside of the Asian Civilizations Museum. Stamford Raffles was the Governor General of the Dutch East Indies Trading Company and is known for establishing frequent trading in Singapore.
Eating in Boat Quay is super pricey even for starter meals and drinks but the views and the lively river provided ample people and boat watching as day turns to night.
SINGAPORE - Exploring BOAT QUAY - Restaurant and Bar District in Singapore
---
Clarke Quay
On the other side of New Bridge Road and further upstream from Boat Quay is Clarke Quay; a familiar scene to that of Boat Quay and no shortage of places to wine and dine.
Ferries are commonly available to catch in Clarke Quay with routes heading further upstream or out to Marina Bay, a large body of water at the foot of the might Marina Bay Sands Hotel.
Check out this fun guide for "The ultimate neighborhood guide to Clarke Quay, Singapore"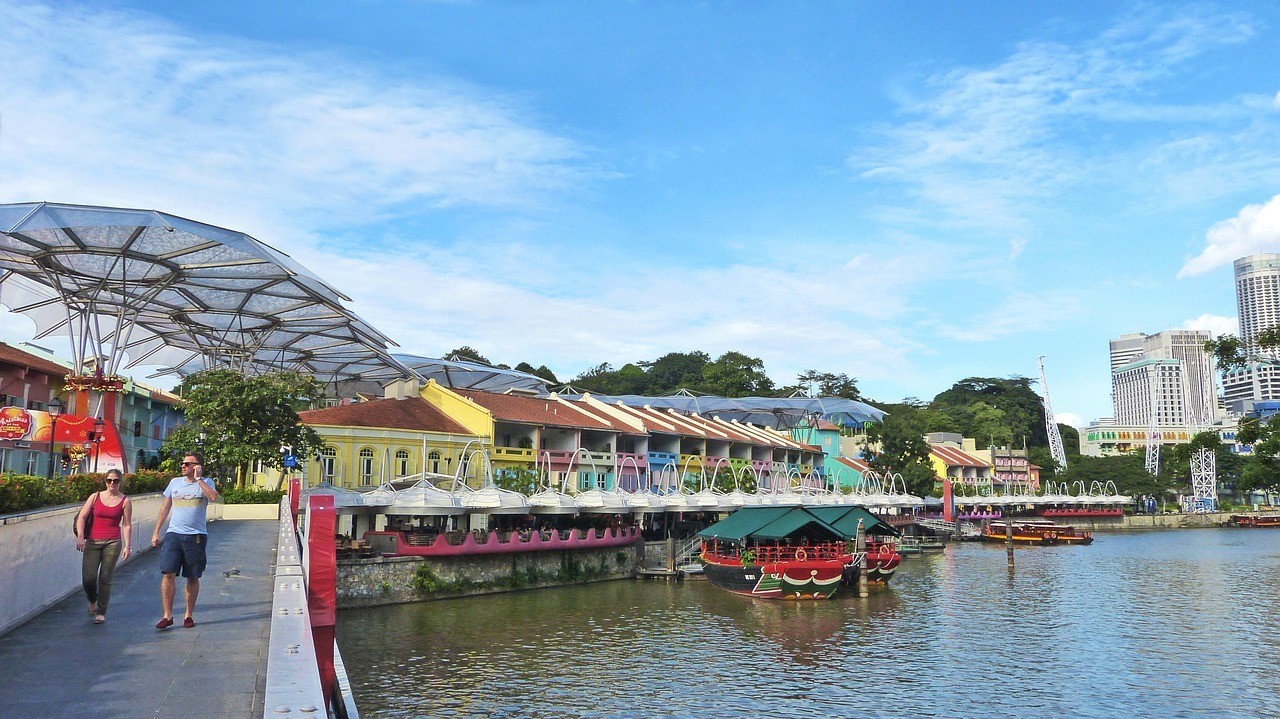 ---
In Search of Singapore's Best Hawker Centre
I would literally jump on a plane and travel halfway around the world just to eat roasted duck with cucumber and rice, it's one of the best things I ate during my stay in Singapore!
What exactly is a Hawker Centre? Hawker Centres are basically a covered outdoor dining area where street food of all cuisines can be found and the epic thing about Hawker Centres; they are everywhere in Singapore and finding the best one has never been so hard to do. So just follow your nose and the rumbles of your stomach and you'll be there in no time.
Changi Village Hawker Centre

was one of the first I visited while in Singapore and it brings back good memories! The food here is amazing and one of the most common among locals is Hainanese chicken rice. Changi Village Hawker Centre is right near the ferry to Pulau Ubin Island making it a perfect place to grab a meal before or after your cycling adventure

Tiong Bahru Market

is located halfway between Clarke Quay and Mount Faber Park. Along with the mouthwatering array of foods that can be consumed here, Tiong Bahru Market is the place to go to get fresh fruit, seafood and meats.

Lau Pa Sat

might be the best of the best for Hawker Centres in Singapore so make sure you are visiting on an empty stomach! More commonly known as Telok Ayer Market, this Hawker Centre is in close proximity to Marina Bay and sandwiched between Collyer Quay Road and Shenton Way so be prepared for a chaotic mix of senses as a classic Singaporean dish of

Char kuay teow

is prepared in front of you.

Char kuay teow

is a mix of Chinese sausage, fish cake, bean sprouts and clams topped with soya sauce…yum!
Top 9 Best Hawker Centres in Singapore
---
Marina Bay Sands
By far the most famous hotel in the world belongs in Singapore and that goes to Marina Bay Sands Hotel which is quite hard to determine its actual shape or what the architects were trying to achieve and personally I think it looks like an upside down yacht.
While Marina Bay Sands is a 5 star hotel costing the likes of $550 per night, it has so much more to offer than just a hotel room. Marina Bay Sands comes with its own shopping mall, food courts, restaurants and infinity pools overlooking the CBD of Singapore; just to name a few things.
If you aren't staying at Marina Bay Sands you will not be able to access the main part of the building i.e. infinity pool however you can get an elevator to the Sands SkyPark Observation Deck at a dizzying 57 floors up! For $23 SGD, you will have access to epic city views until 10pm at night. At the top is a bar where the drinks are damn expensive but the real reason to go up is to view the Spectra Light and Water Show starting around 8pm each and every night.
---
Gardens by the Bay
Sentosa Island has Universal Studios, a place to go wild with rollercoasters and what not and Marina Bay Sands has Gardens by the Bay a similar version where you can chill out under a tree or by the lake in peace.
There is so much to offer at Gardens by the Bay with the Flower Dome, an Instagram hotspot complete with thousands of beautiful plants and flowers to Super Tree Grove which are 15 gigantic tree sculptures fitted out with exotic plants and lights that change to every colour of the rainbow. To make the most out of your visit to Gardens by the Bay and especially Super Tree Grove, make sure to go at night!
The other must-visit at Gardens by the Bay is Cloud Forest situated next to Flower Dome. Cloud Forest is one of the most visually stunning greenhouses in the world complete with rare species of plants and flowers to a cascading waterfall. To combat the heat and humidity of Singapore, the dome often sends out cool sprays of water to keep the plants alive and many people come here to take a photo of this unique indoor scene.
For me, visiting Gardens by the Bay is the perfect way to top off a fantastic visit to Singapore.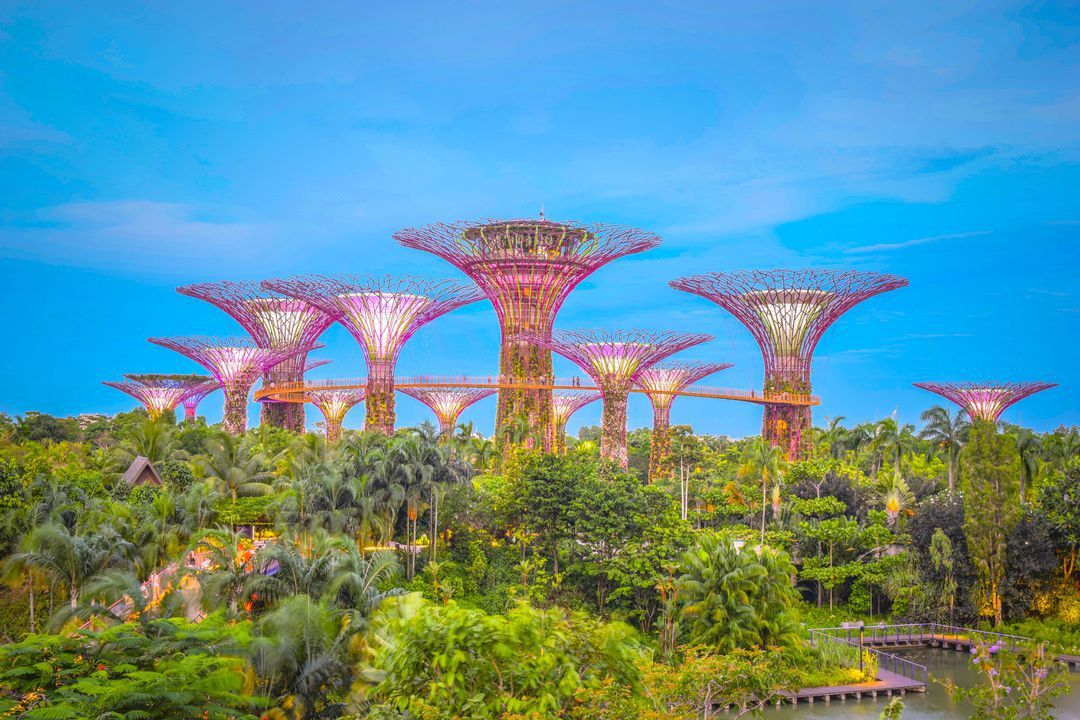 ---
Nightlife in Singapore
Every time I've visited Singapore, I tend to explore all day that I'm just a bit too exhausted to go our partying, but there definitely is a vibrant nightlife scene!
It really just depends on if you're looking for wild clubs, classy rooftop bars, or perhaps a pub crawl! Take a quick browse through this article "30 Bars, Clubs And Nightlife Spots In Singapore To Visit Before You Die" for some nightlife inspiration for your Singapore itinerary!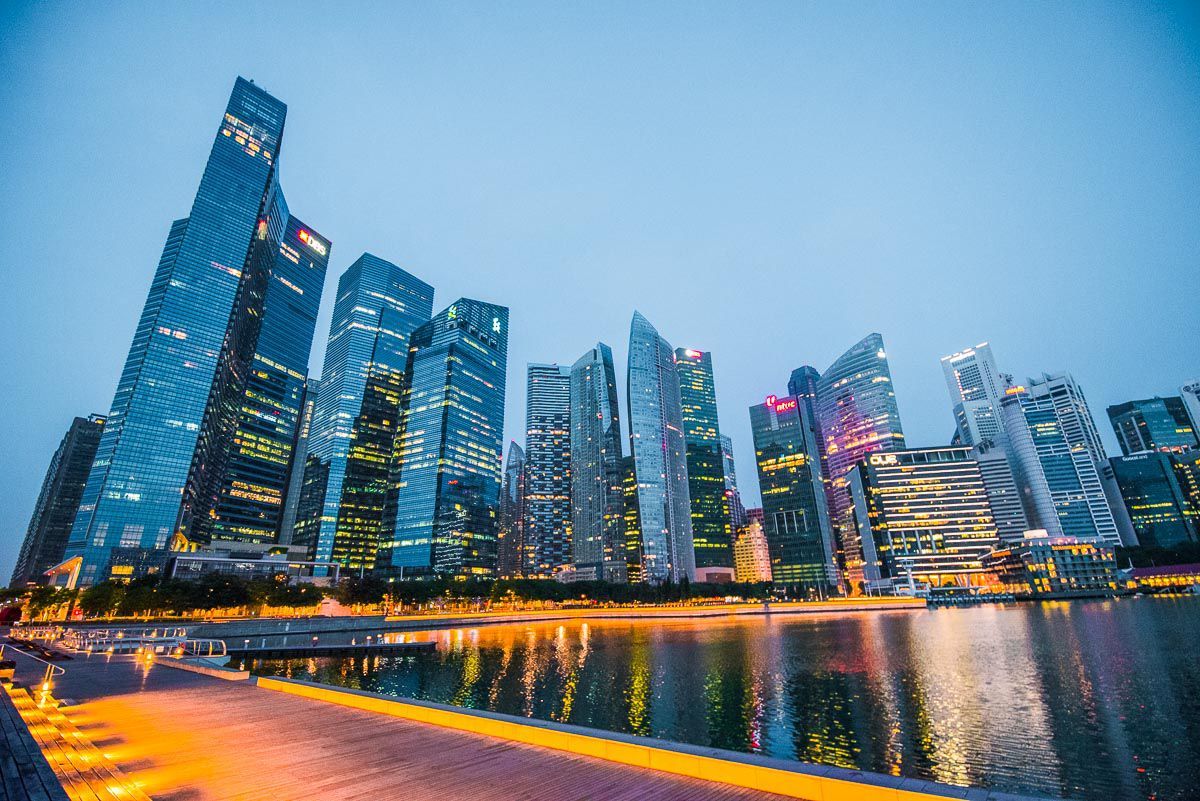 ---
More Things To Do in Singapore
While I think this Singapore itinerary has outlined a pretty awesome list of attractions, there are loads more of fun things to do in Singapore! If you find yourself with some extra time in Singapore, here are some more things to do your list!
Arab Quarter
This may be a tiny little area, but it's absolutely packed with life and personality! Complete with charming restaurants, stunning graffiti artwork, live music, shisha, and lots of options for hummus! It's a fantastic destination to spend an evening, drink a few Singha beers, and jam out to awesome local bands while enjoying a hookah!
If this sounds interesting to you, give a read through this article, "Arab Street: Singapore's longtime creative hub" for some history, places to visit, and filled with fun information!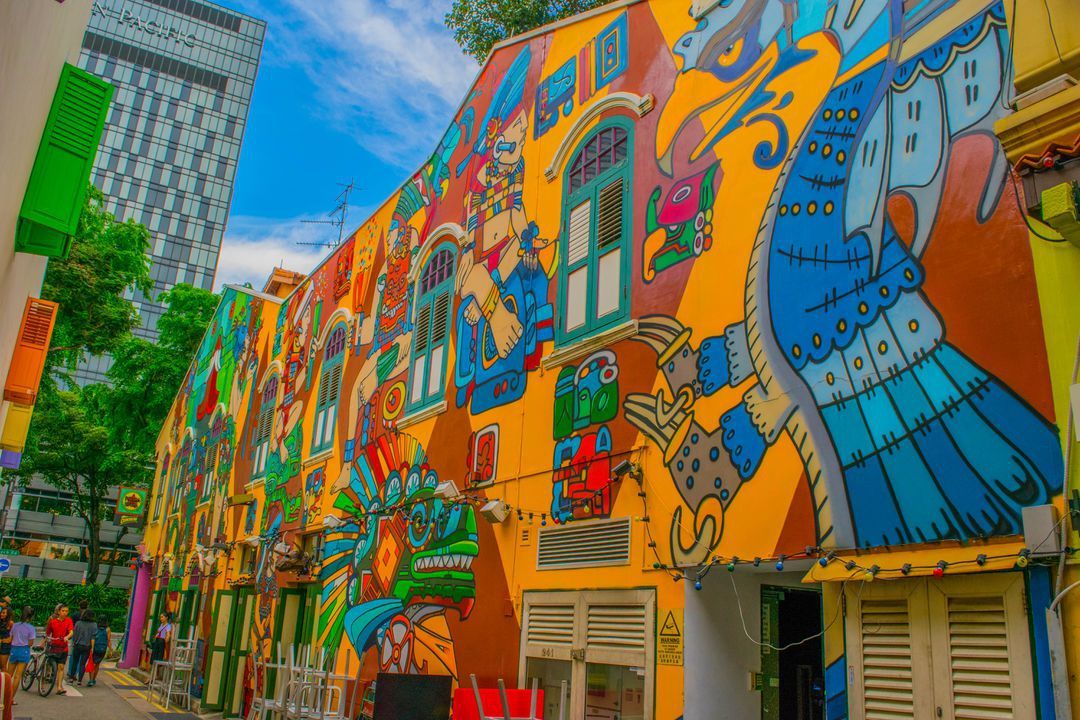 ---
Singapore Botanical Gardens
The botanical gardens in Singapore are magnificent, and are absolutely free to visit! You could easily spend several hours strolling through the well-maintained pathways, learning all about the flora and fauna, and snapping some beautiful photos as it's filled with gorgeous views.
There's a reason why Tripadvisor has rated the Singapore Botanical Gardens as the #4 thing to do in the Singapore! Simply take the MRT over to the "Botanical Gardens", and it'll drop you off right at the entrance.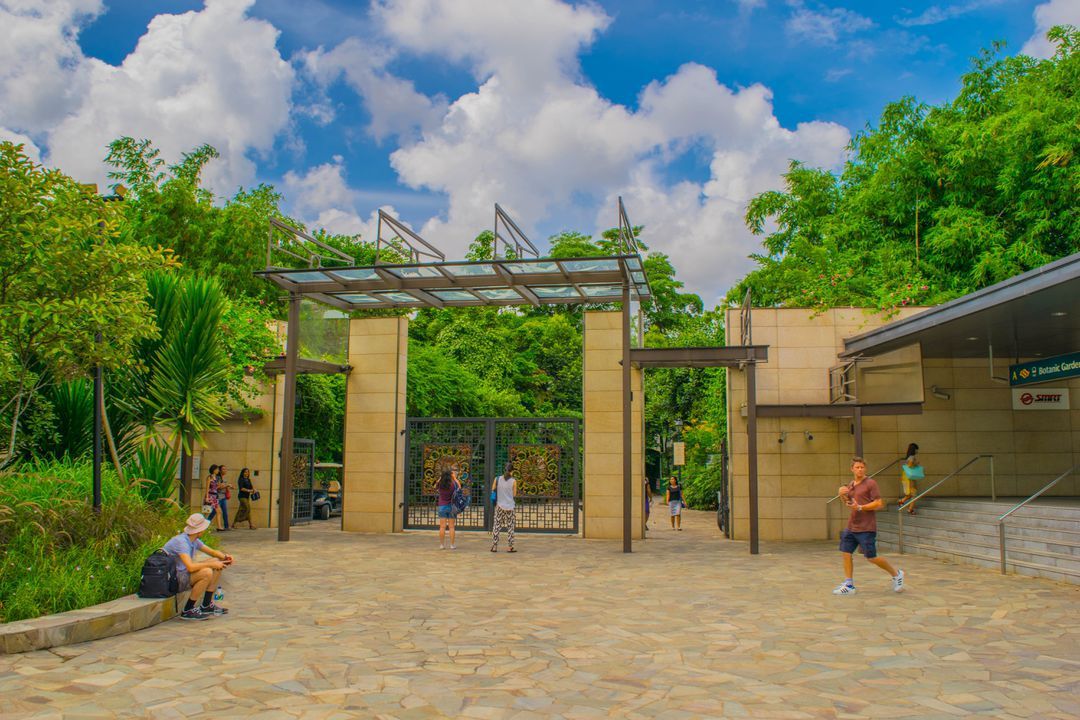 ---
Har Paw Kaw Villa
"Haw Par Villa, originally known as the Tiger Balm Gardens, is a Chinese mythological theme park in Singapore that is home to some of the freakiest and demented statues ever!
The park contains over 1,000 statues and 150 giant dioramas depicting scenes from Chinese folklore, legends, history and illustrations of various aspects of Confucianism. From a statue of a woman nursing her father-in-law, to a statue of a woman's head and face attached to the body of a crab, this place has it all."
It's completely free to enter, and I think it's definitely worth the visit if you're in the neighborhood.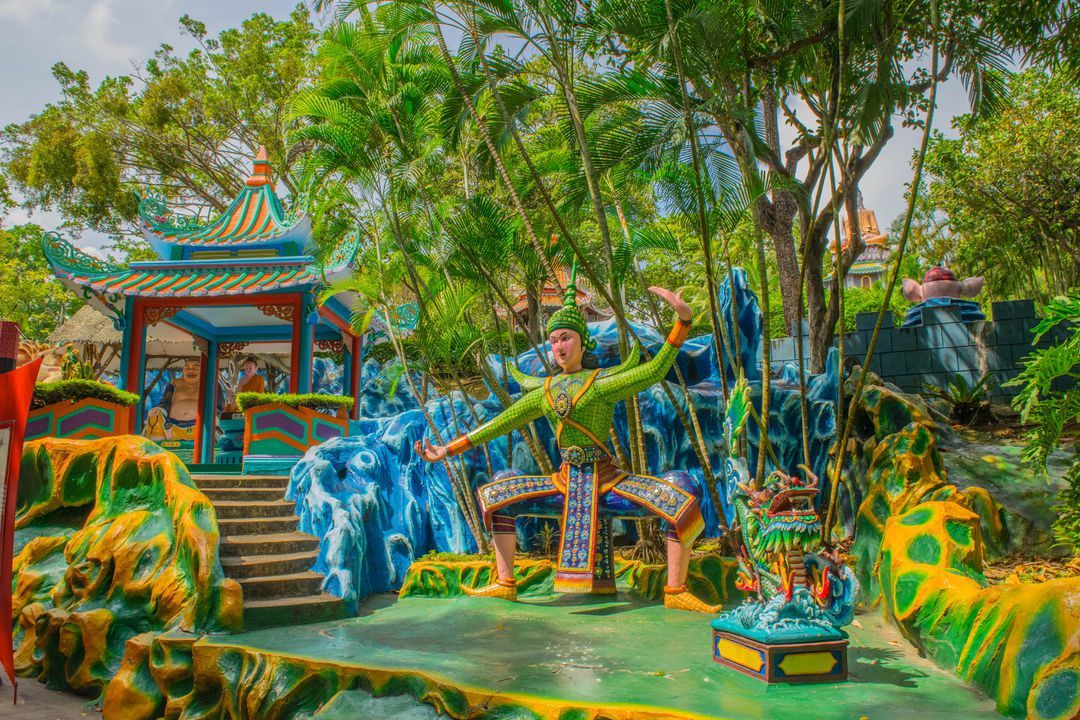 ---
Mariamman Temple
This is Singapore's oldest Hindu templed (dates back to 1827), and is located right in the middle of Chinatown! All of the statues are super colorful, detailed, and worth a stop while you're strolling and eating your way through Chinatown!
---
Am I Missing Anything from This Singapore Itinerary?
Have you been to Singapore recently and think I need to add any hotel, tour, day-trip, activity, or restaurant? Please feel free to reach out to me on social media and let me know! I would love to keep my Singapore itinerary up-to-date with the best information and recommendations!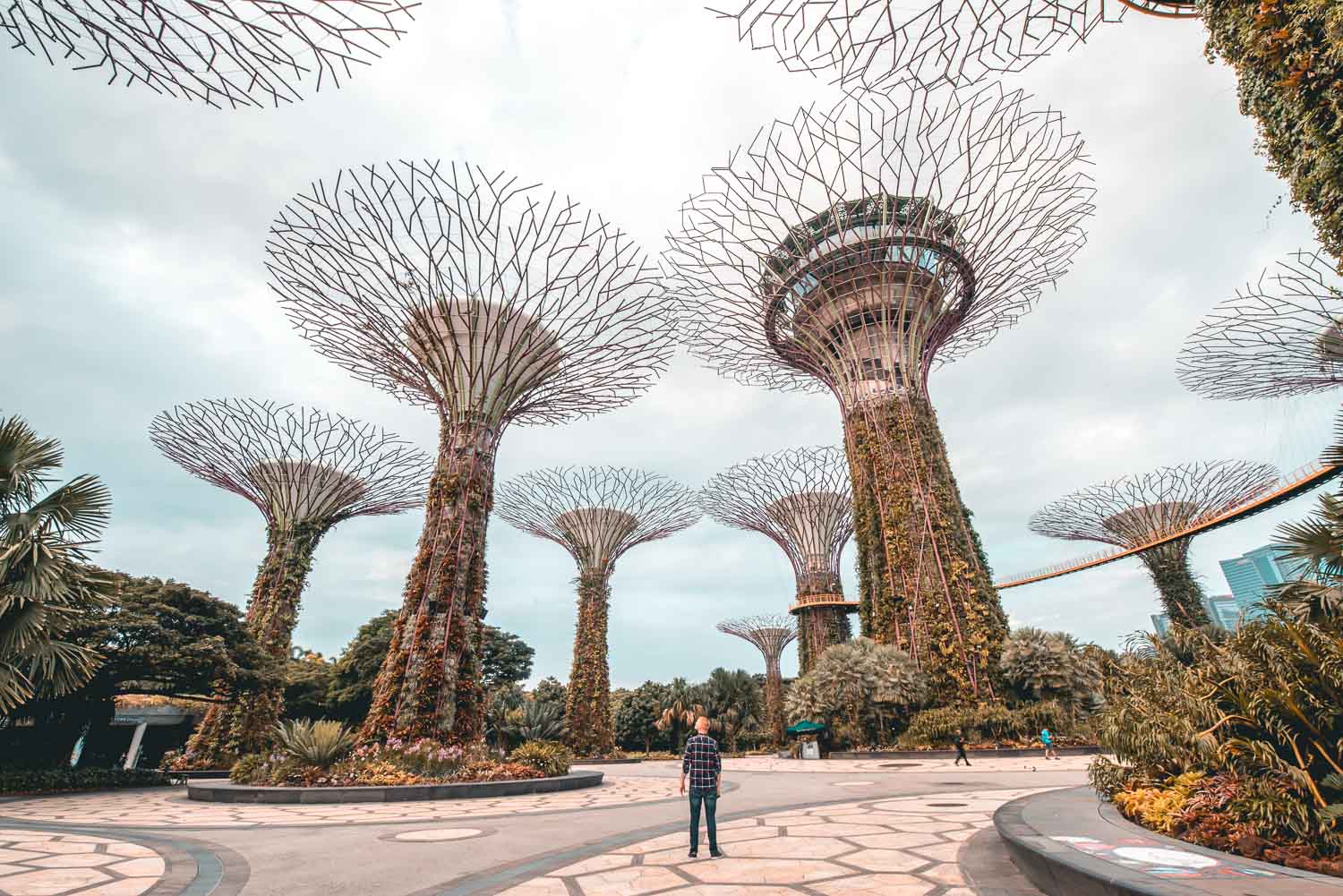 ---
Planning a trip to Singapore & Southeast-Asia…?
I've spent a lot of time backpacking, studying, and traveling around Asia, and my website is filled with helpful articles and travel guides just like this! I'd invite you to check out a few of my favorites below, and please don't hesitate to reach out if you have any questions!
The 20 Best Beaches in Malaysia | Epic Islands & Beach Resorts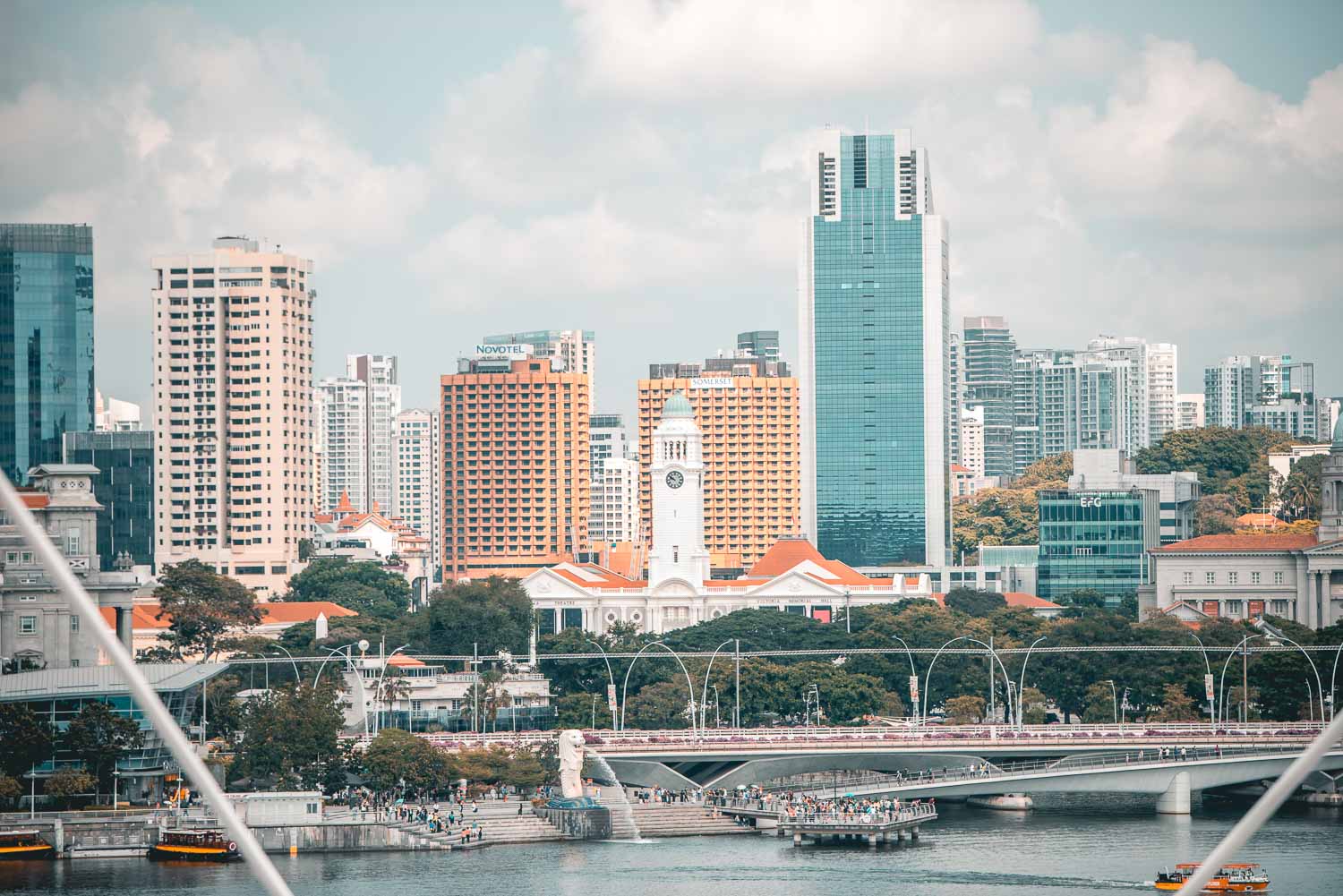 City of the Future: Singapore – Full Episode | National Geographic
---
Thanks for reading my 2-3 Days Singapore Itinerary !!
Share this Singapore Itinerary with your travel squad!
https://www.jonesaroundtheworld.com/wp-content/uploads/2019/08/Singapore-Itinerary-Travel-Guide-What-To-Do-.jpg
1221
1500
Dave
https://www.jonesaroundtheworld.com/wp-content/uploads/2017/03/logotry-1-1-300x106.png
Dave
2019-08-15 20:41:35
2020-09-27 04:51:16
The Ultimate 3 Days in Singapore Itinerary & Travel Guide