Kurumba Maldives Resort Review| Perfectly Luxurious Coconut Island Paradise
Ever since my first trip to Asia many years ago, I've had an obsession with coconuts and fresh coconut water.  Not only are they deliciously refreshing on a hot & humid day in paradise, but they're also very healthy for you.  I've even adopted a new life motto adaption called, "a coconut a day, keeps the doctor away", and I've been enjoying them as much as possible when traveling in this region of the world.  So it's no surprise to me that I've had an absolutely fantastic visit to Kurumba Resort in the Maldives, which means "coconut" in the local Maldivian language.
From the tasty coconut sorbet we were handed upon arrival, to the coconut scented refreshing cold towels that were frequently given to us before meals – Kurumba Maldives truly is a coconut paradise.  Which I think is the perfect name for being the first resort to open in the Maldives.  Yes, Kurumba first opened it's doors in 1972, and is one of the reasons why the Maldives has turned into the idyllic vacation destination it is today.
I was fortunate enough to spend five perfect days there, and would definitely recommend it to others looking for a beautiful and luxurious resort stay!  Take a quick read through my Kurumba Maldives Resort Review below, and enjoy all of the pictures!
---
Getting To Kurumba
One of the biggest advantages of staying at Kurumba is that it is the closest resort to the Male International Airport!  The speedboat transfer only takes about 10-12 minutes, and they operate 24 hours a day.  So no matter what time your flight lands, Kurumba will be there and ready to get you to your room (which I think is awesome).
What a lot of people don't understand is that getting around the Maldives can be quite complicated and expensive, and it's common to spend a half a day waiting in a seaplane lounge to just get to the resort.   While there are definitely some stunning islands all over the Maldives that are worth a visit: if you're short on time, then staying at Kurumba is a perfect decision!  You'll spend very little time in transit, which means much more time soaking up the luxury resort amenities and pristine beaches!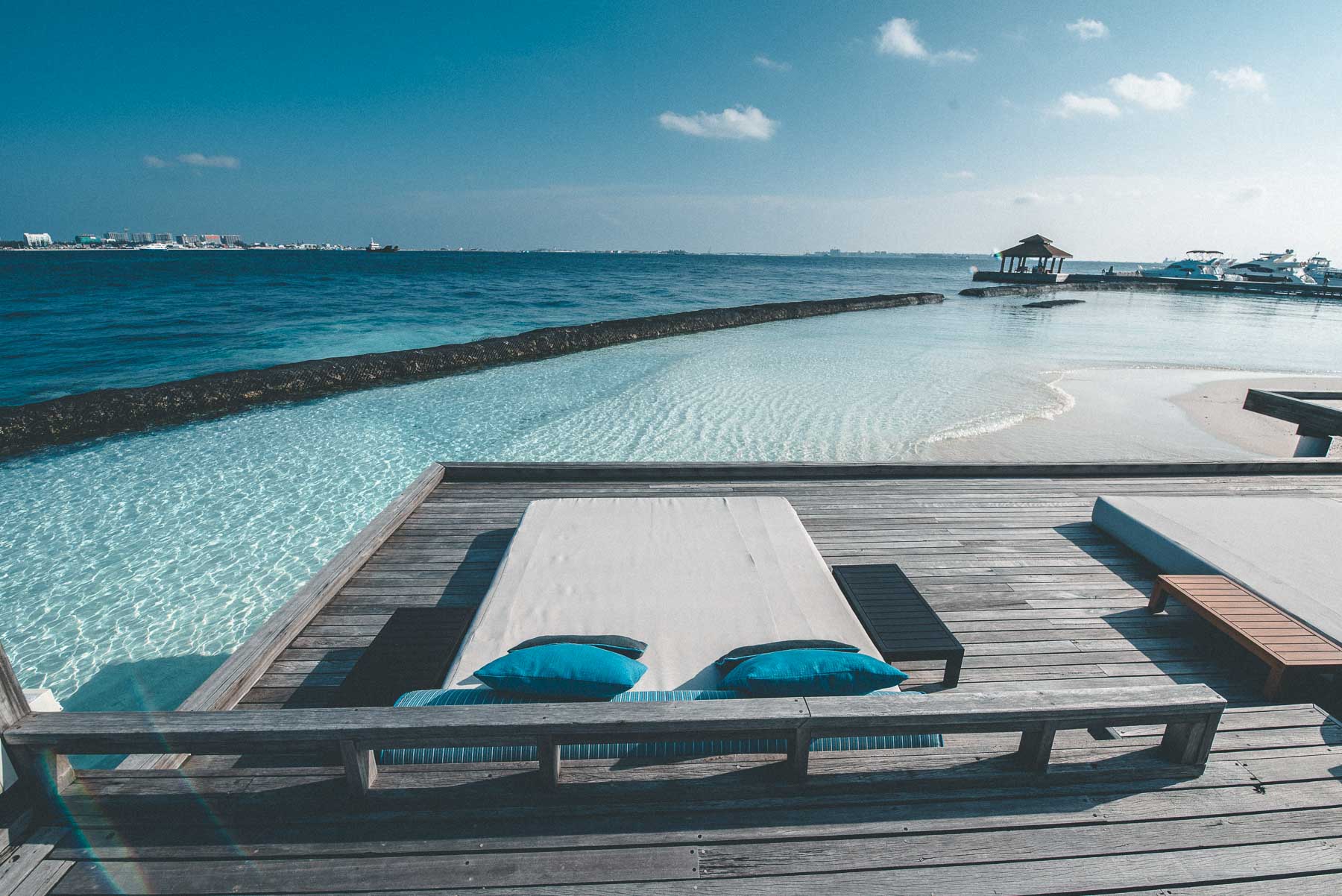 Travel Tip:  If you're coming to the Maldives for a week or two, adding 2-3 days at the beginning or end of the trip would be my top recommendation!  Kurumba is such a beautiful property, and I know you'd fall in love with it just as much as I did!  With Kurumba being located so close to the airport, I think also it makes it one of the best options for a cheeky 2 or 3-day/ weekend trip the Maldives.  
The process of getting to Kurumba is super simple, but check out the video below for a better understanding of how it all works…
Maldives Airport Arrivals for Maldives Resorts
---
Why I Loved My Stay at Kurumba Maldives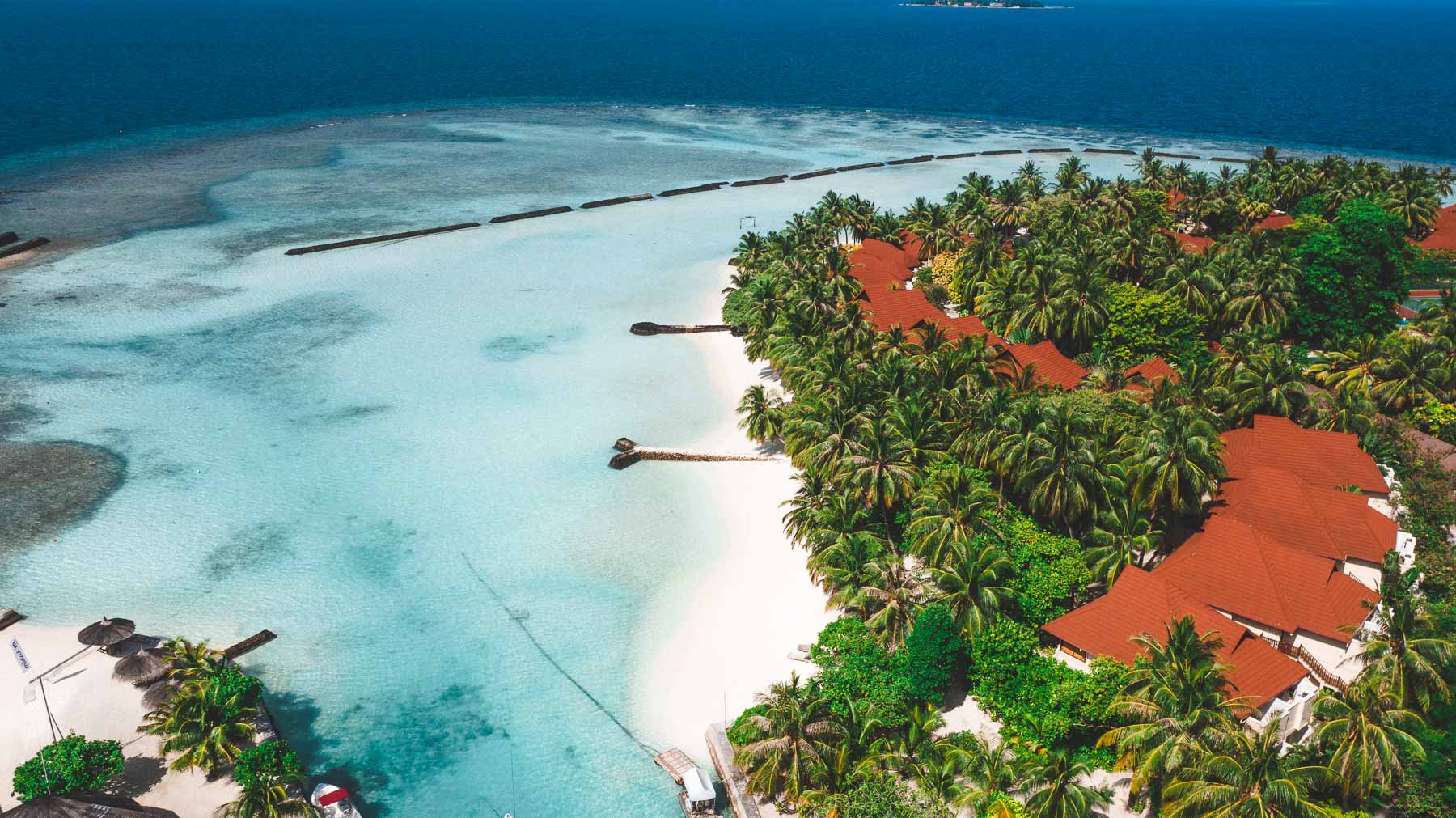 ---
House Reef Shark Snorkeling
Have you ever swam with sharks…?  Do you want to…?  Are you scared…?       
Well, I think swimming with sharks is such an awesome and adrenaline inducing experience, and you are pretty much guaranteed to see them every time you go out snorkeling at the Kurumba house reef.  They are pretty common in the Maldives, and while I did see a few sharks during different snorkeling excursion – it was nothing to compared to the amount/frequency I saw them just a 2-minute swim from my beach bungalow!1
The house reef is also extremely beautiful with colorful fish and coal, but the highlight for me was easily was seeing at least 4-5 different reef sharks every time I went snorkeling.  While they are generally safe to swim with (reported attacks are extremely rare),  it still can be a bit of a terrifying experience!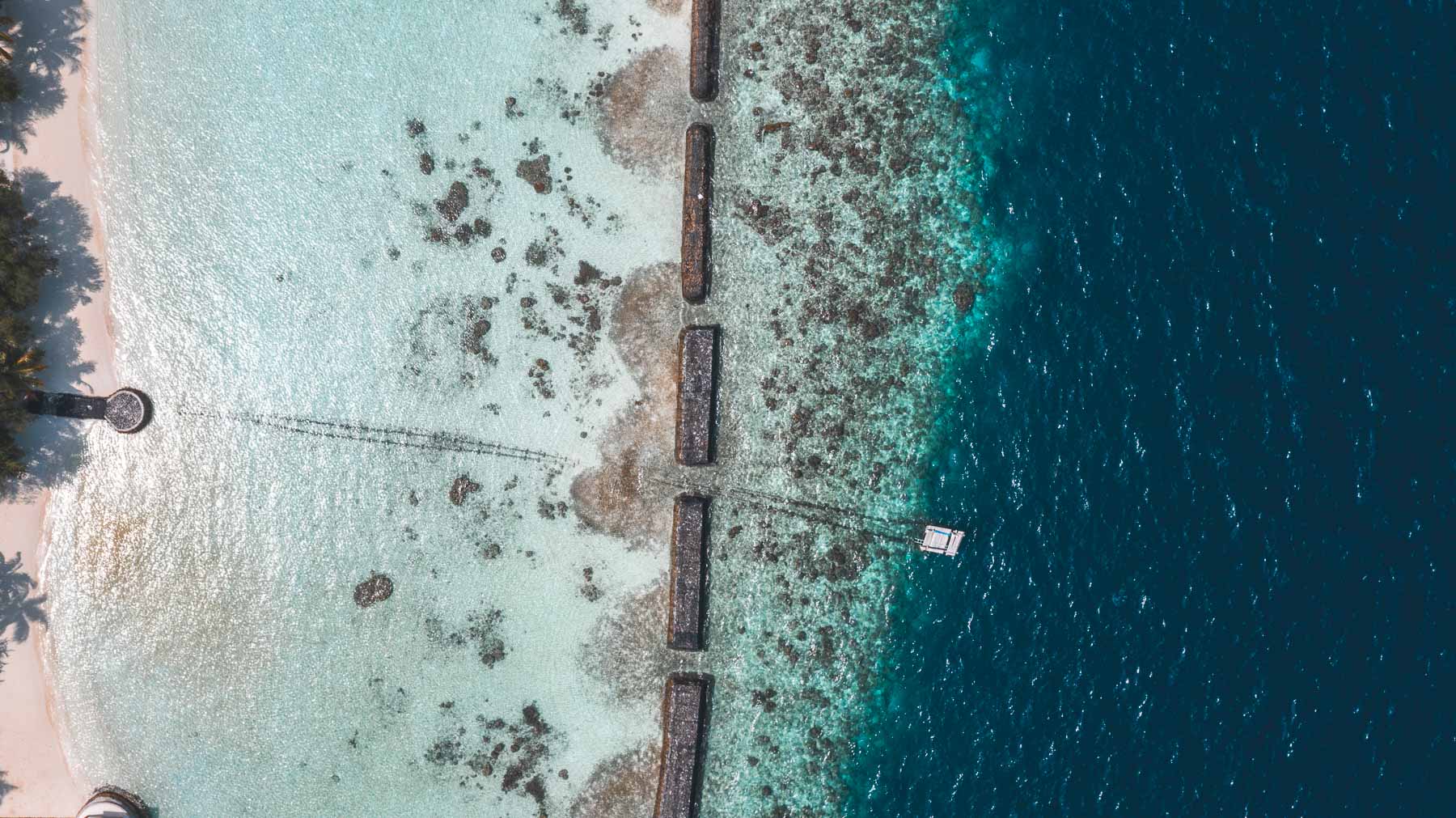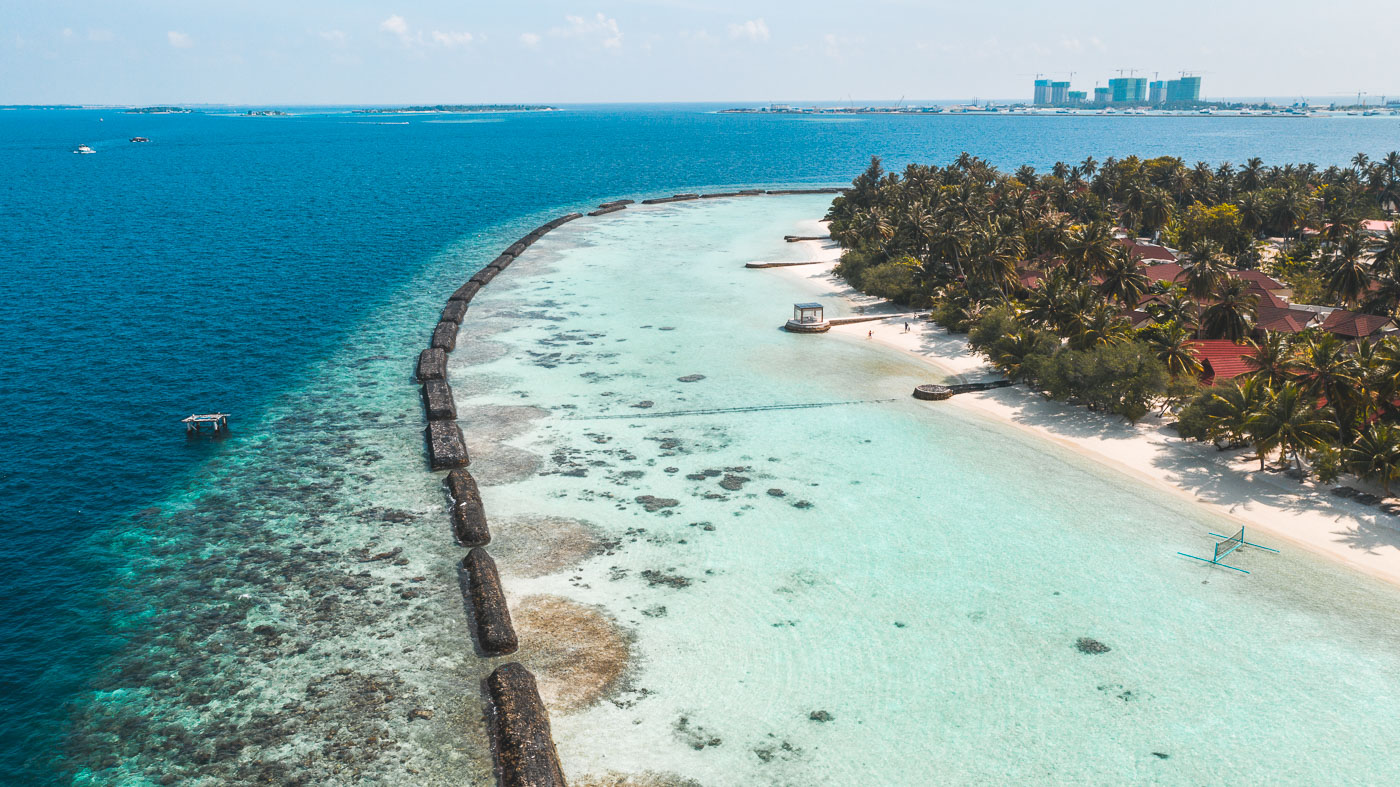 ---
Pool
Encircled by gorgeosly tall palm trees which provided necessary shade from the scorching Maldivan sun, the pool at Kurumba is pretty remarkable!  You could easily sit there all day, ordering drinks from the staff (I'd highly recommend trying their signature "Kurumba Colada"), and just enjoy the holiday vibes.
We spent several hours here on multiple occasions, and I loved every minute of it.  The trees definitely provide a really nice ambiance, and it was never super busy which I loved I had tons of fun taking some over-under shots here with my GoPro dome, as well as some long exposure shots at night.
What do you think?  Fancy a swim here?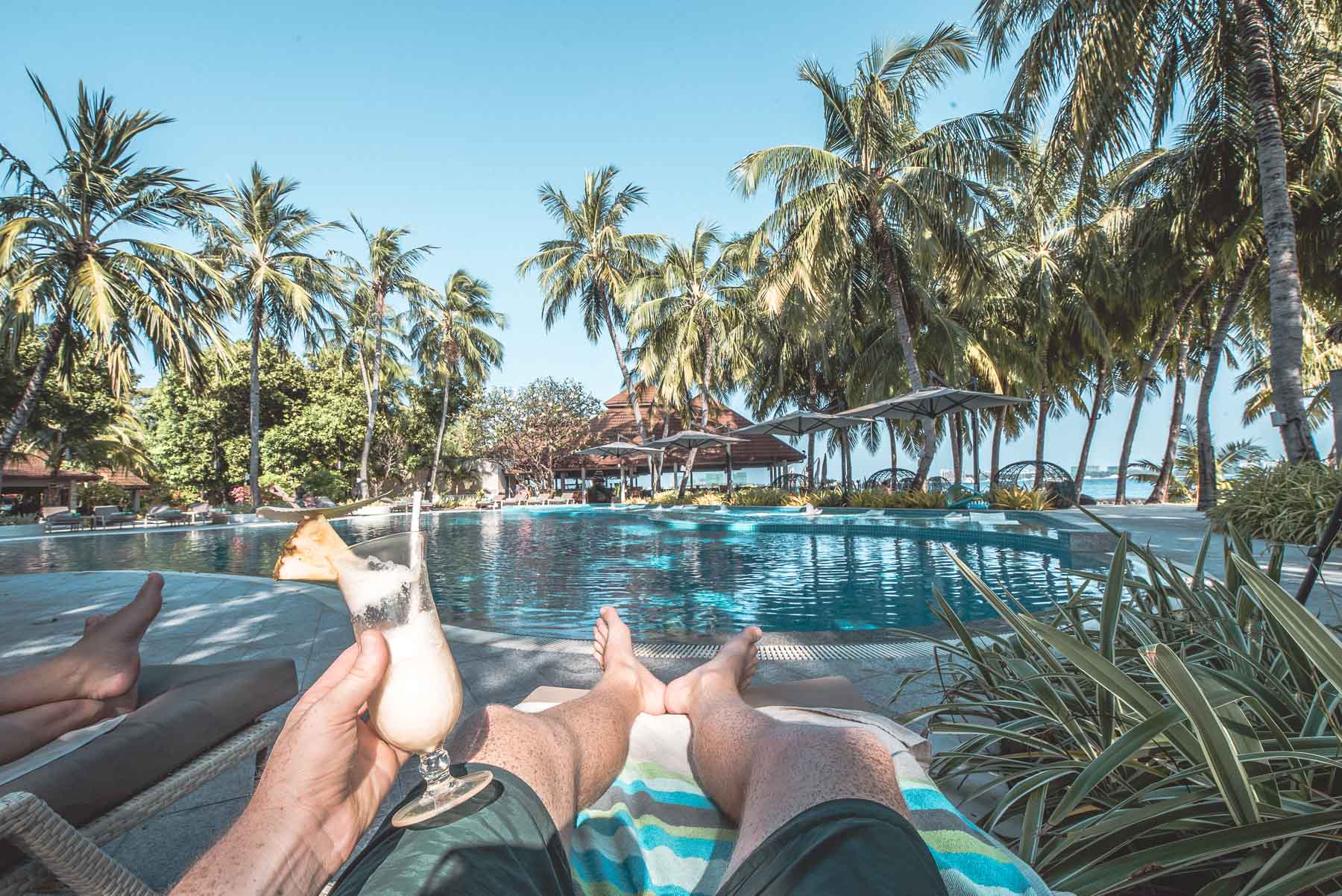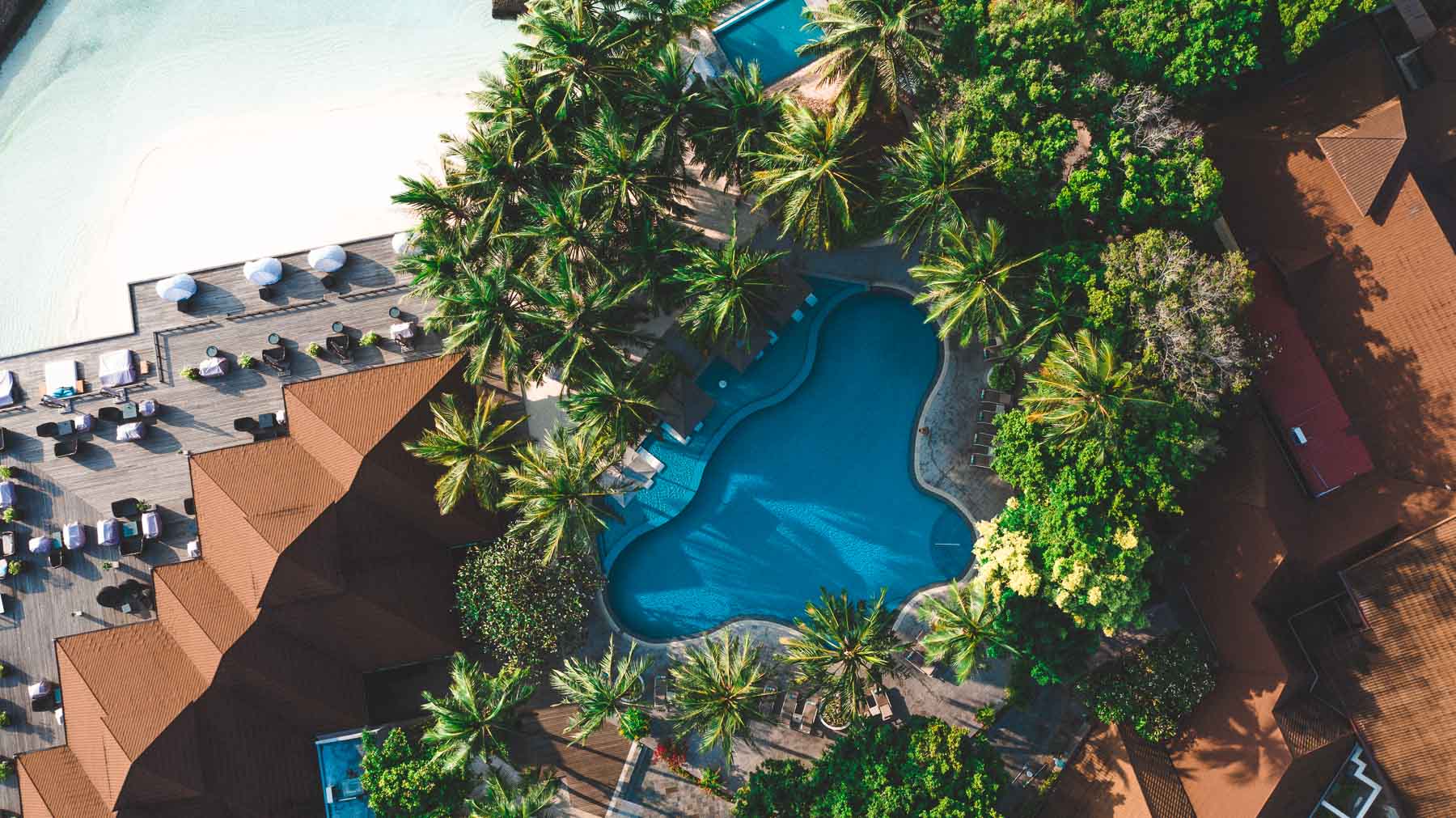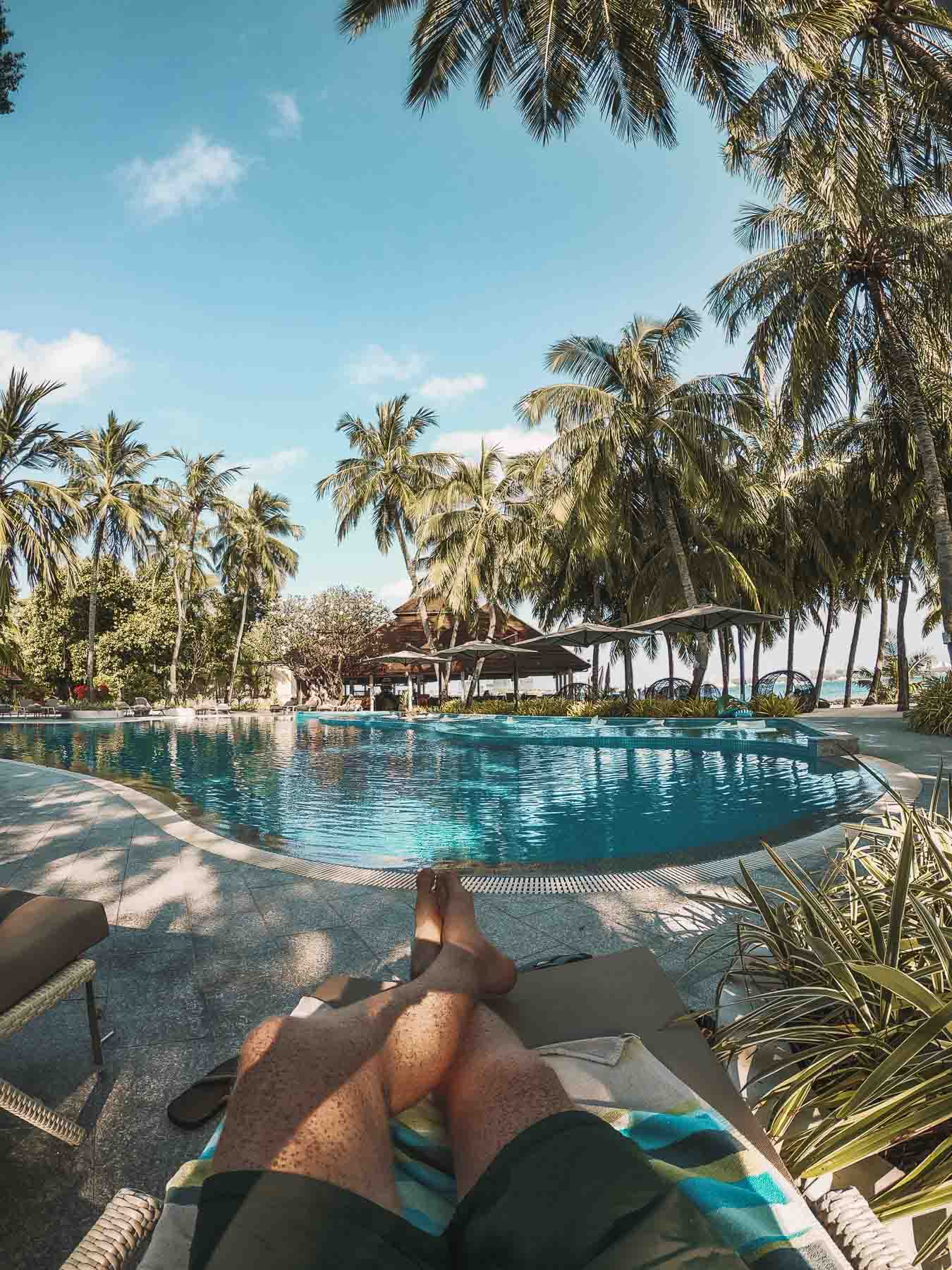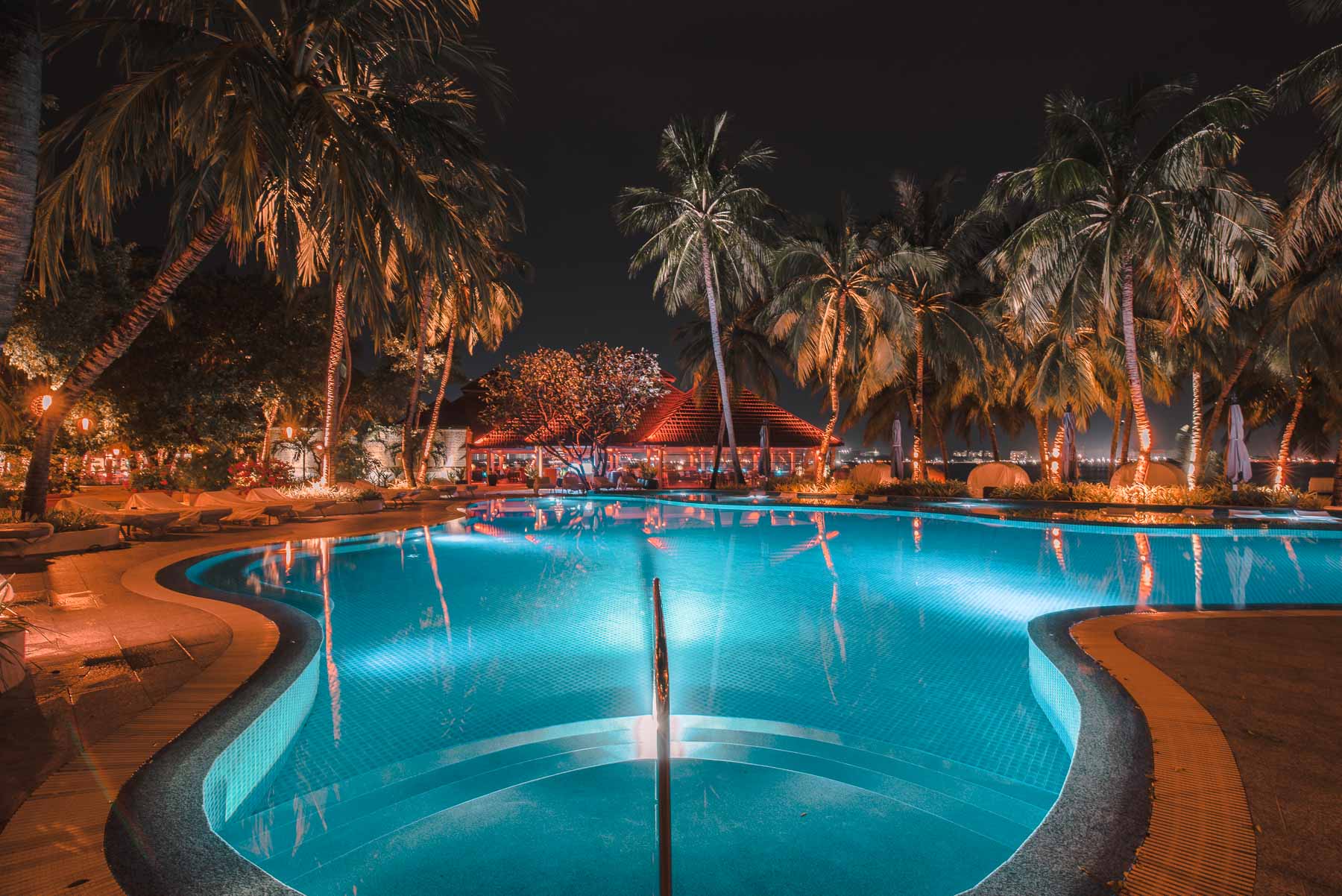 ---
Winner Winner, Every Dinner (and Meal) 
After spending a full month in the Maldives, I've tasted my fair share of different buffets, snack bars, cafes, and restaurants –  and the food at Kurumba was definitely one of my favorites!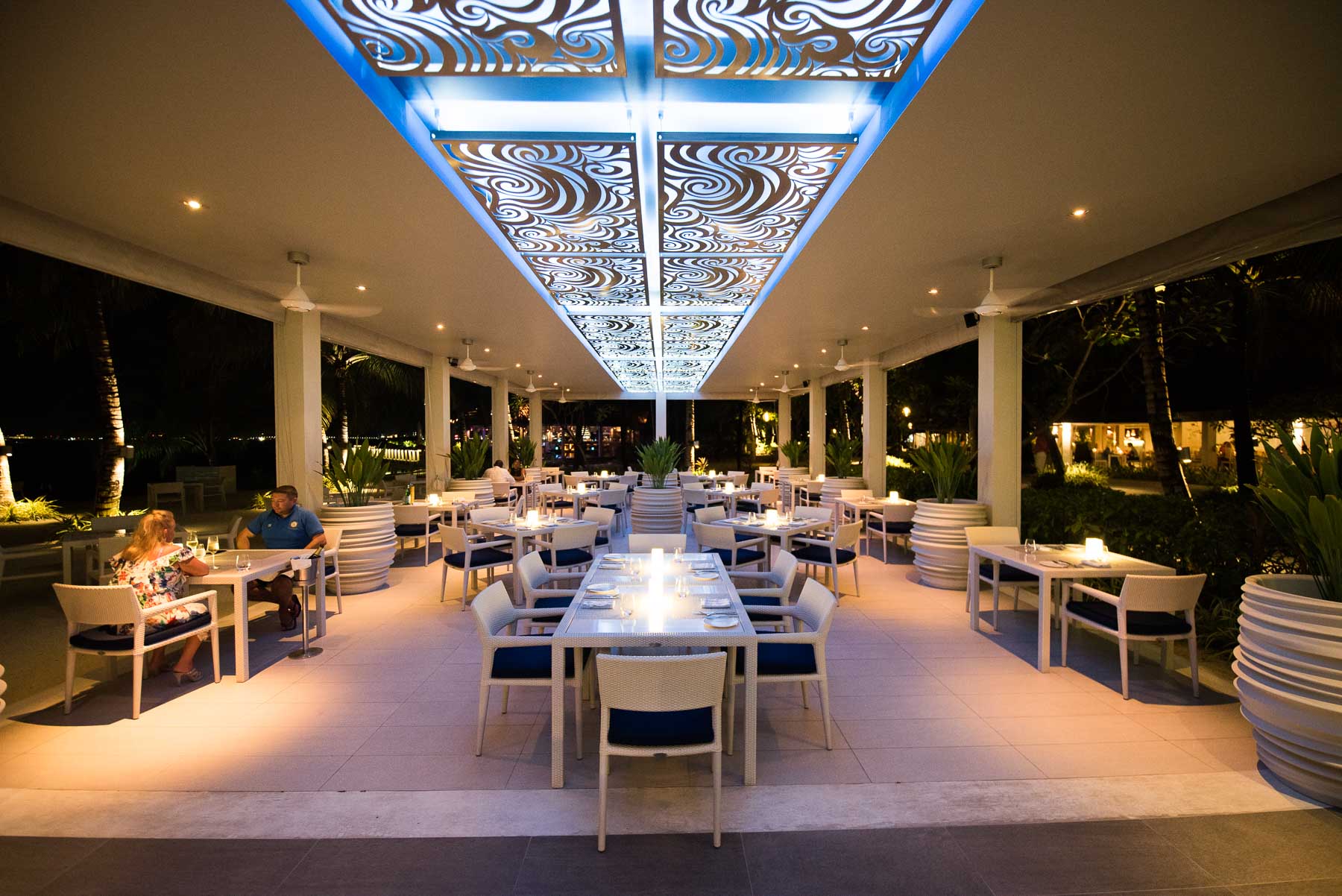 I'm a sucker for a good buffet, and I always loved the variety/ theme nights they had at the main international dining hall.  Especially the buffet breakfast, which I thought was super delicious, and a fantastic way to start my day!
But a really amazing aspect about visiting Kurumba is that there are 8 different restaurants to choose from every night!  Besides the international buffet, you could enjoy a meal at Thila (2x award-winning restaurant), Japanese, Italian, Indian, Thai, or Middle Eastern restaurants.  Basically – if food is important to you, Kurumba certainly will not disappoint.  
In fact, the BEST MEAL I had all month was the Australian Angus Beef Sirloin Steak at Thila on my first night at Kurumba.  While it may cost $42++, it's worth every penny!  Oh, and the deconstructed cheesecake for dessert is also a must-try!!  My mouth is watering just thinking about this meal, and I'll definitely be back for more!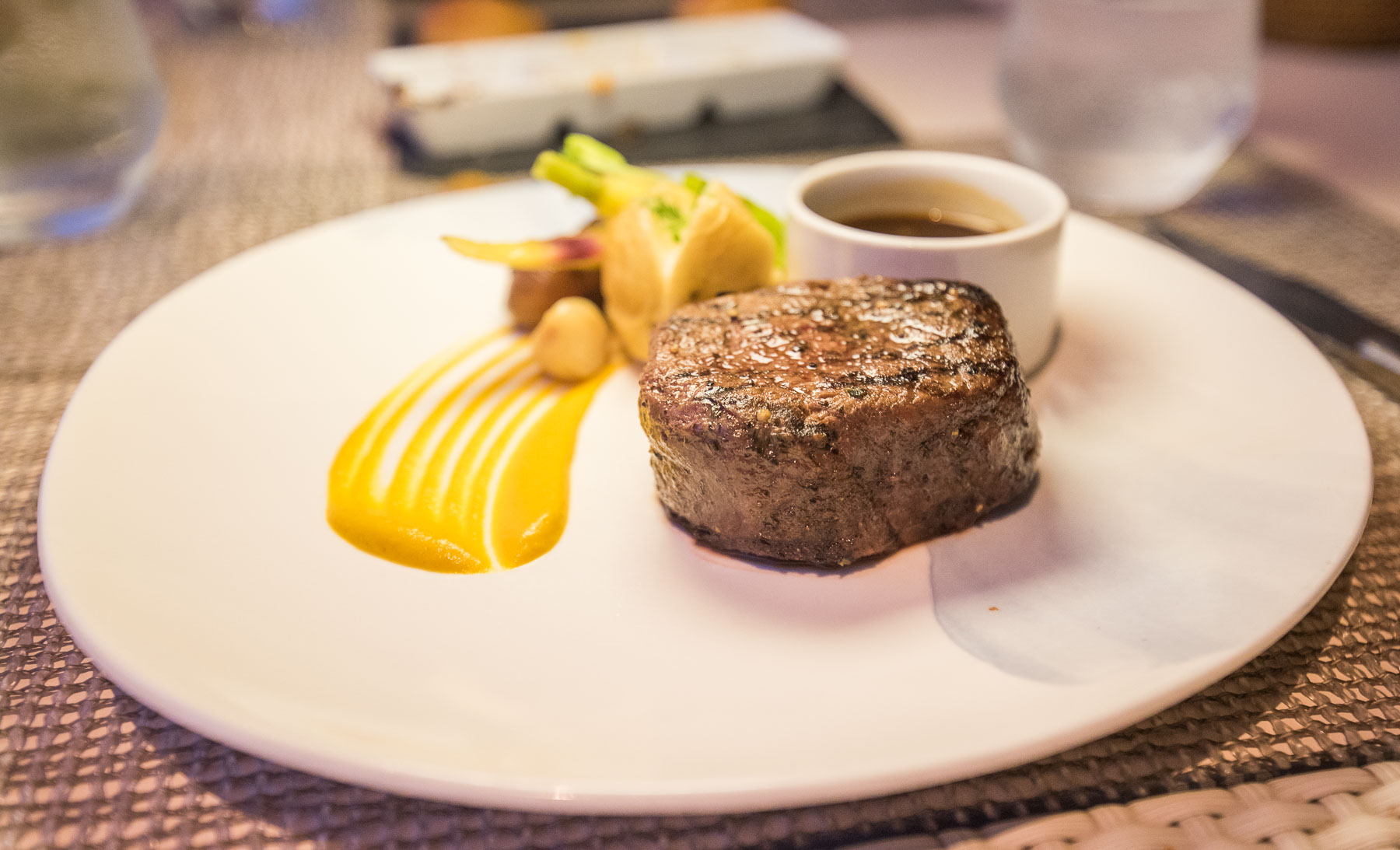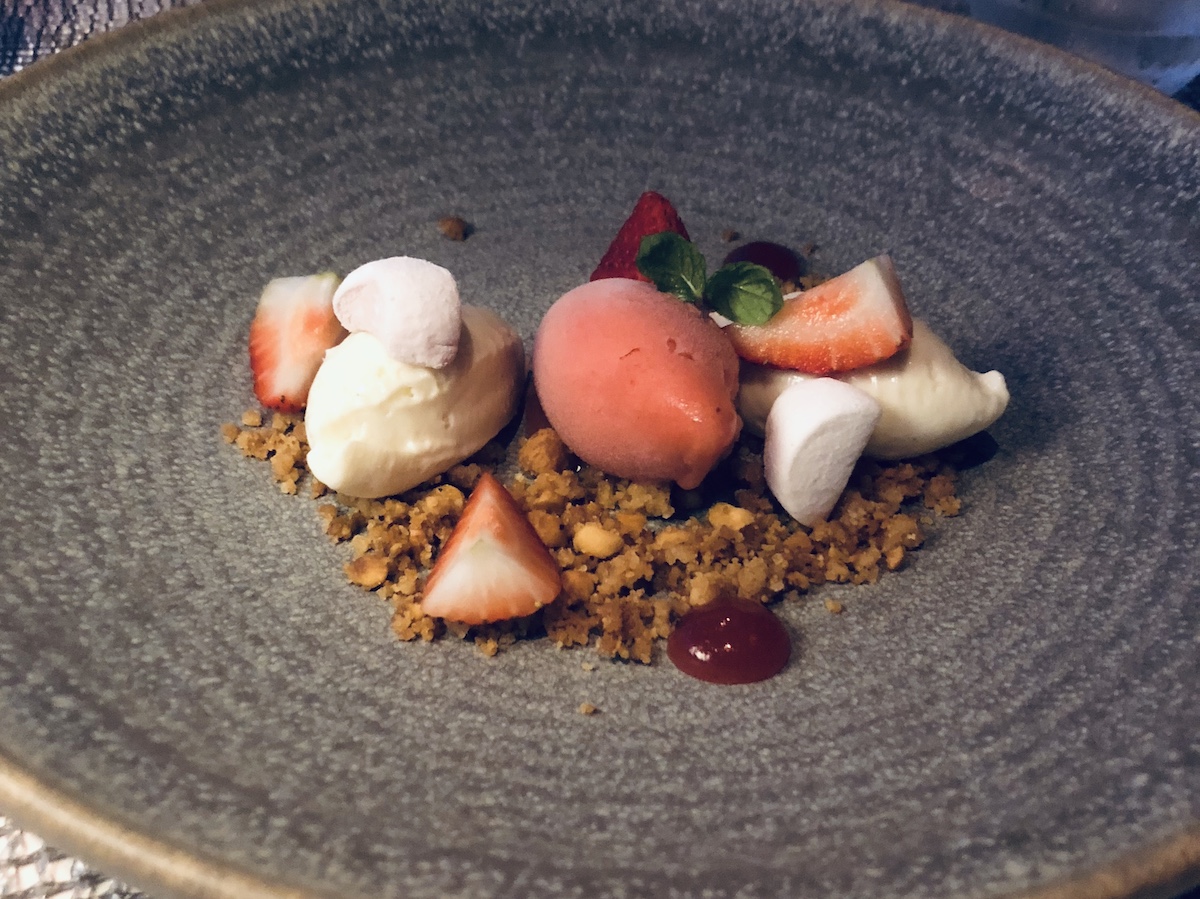 ---
Pristine Beaches with Crystal Clear Water
When I think of a Maldives vacation, one of the most important factors is having a beautiful beach to swim/ snorkel in every day, and that was probably my favorite aspect of Kurumba.  The water honestly could not be more perfect and dreamy, and it was just steps from our beach bungalow's front door.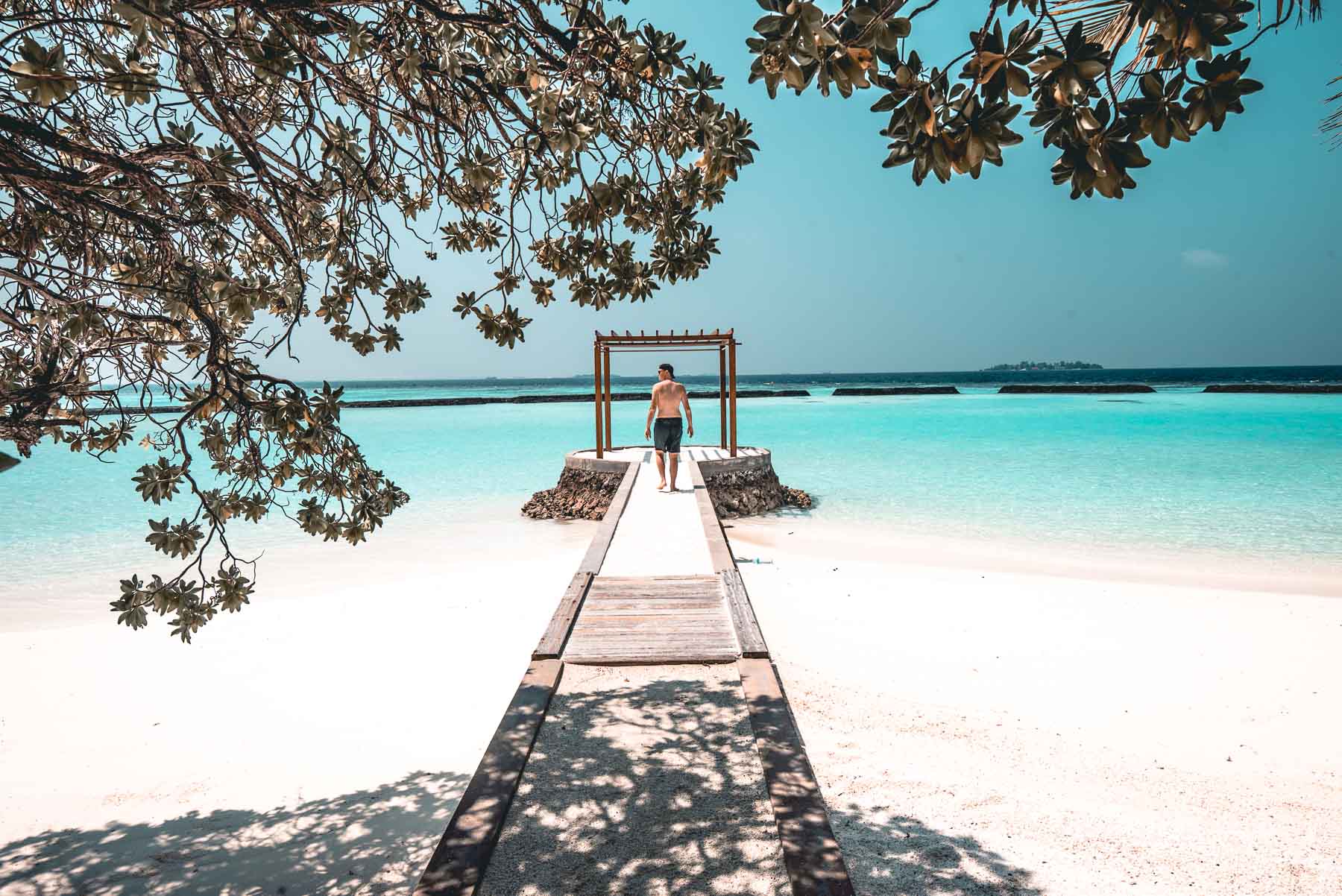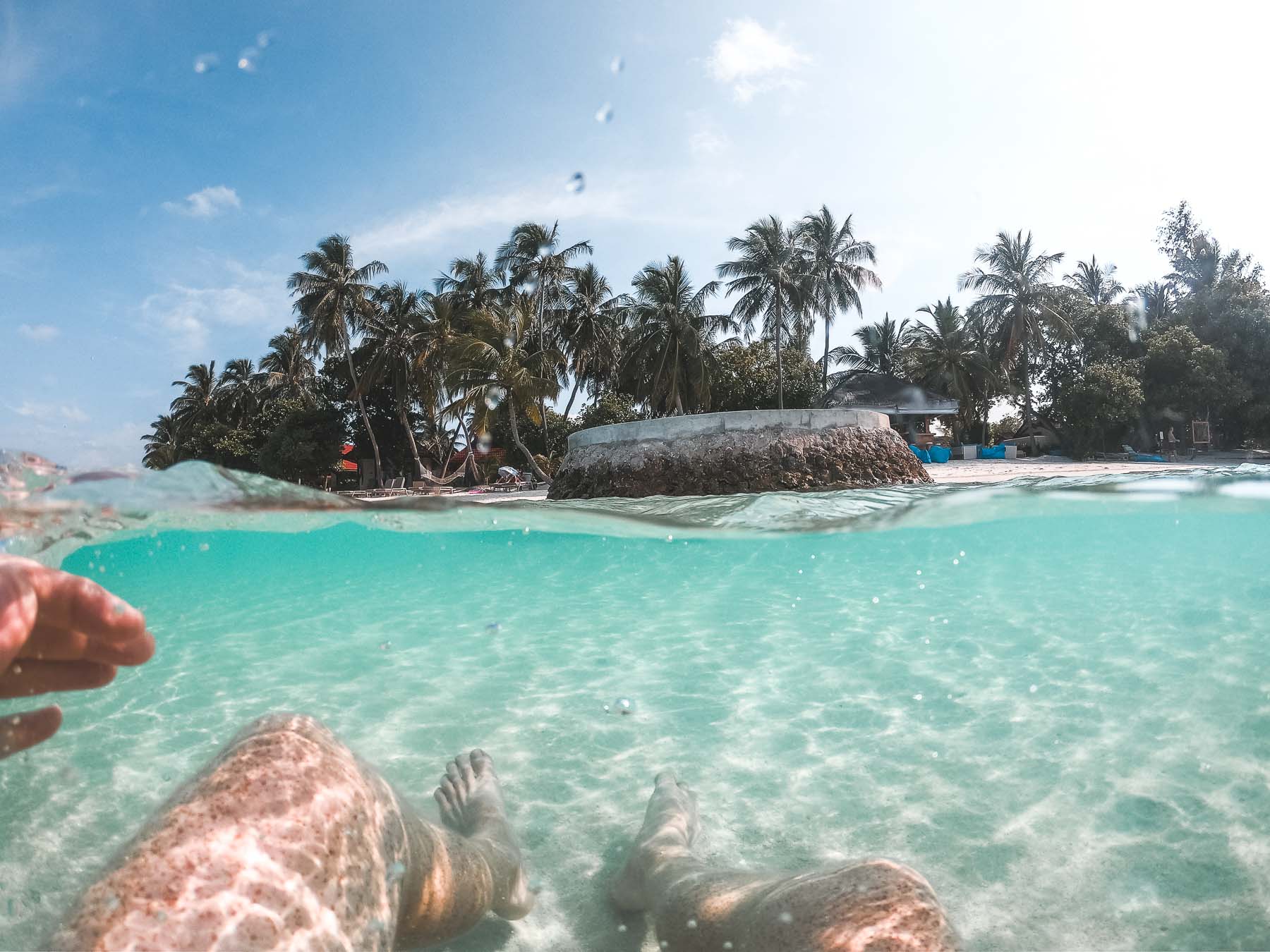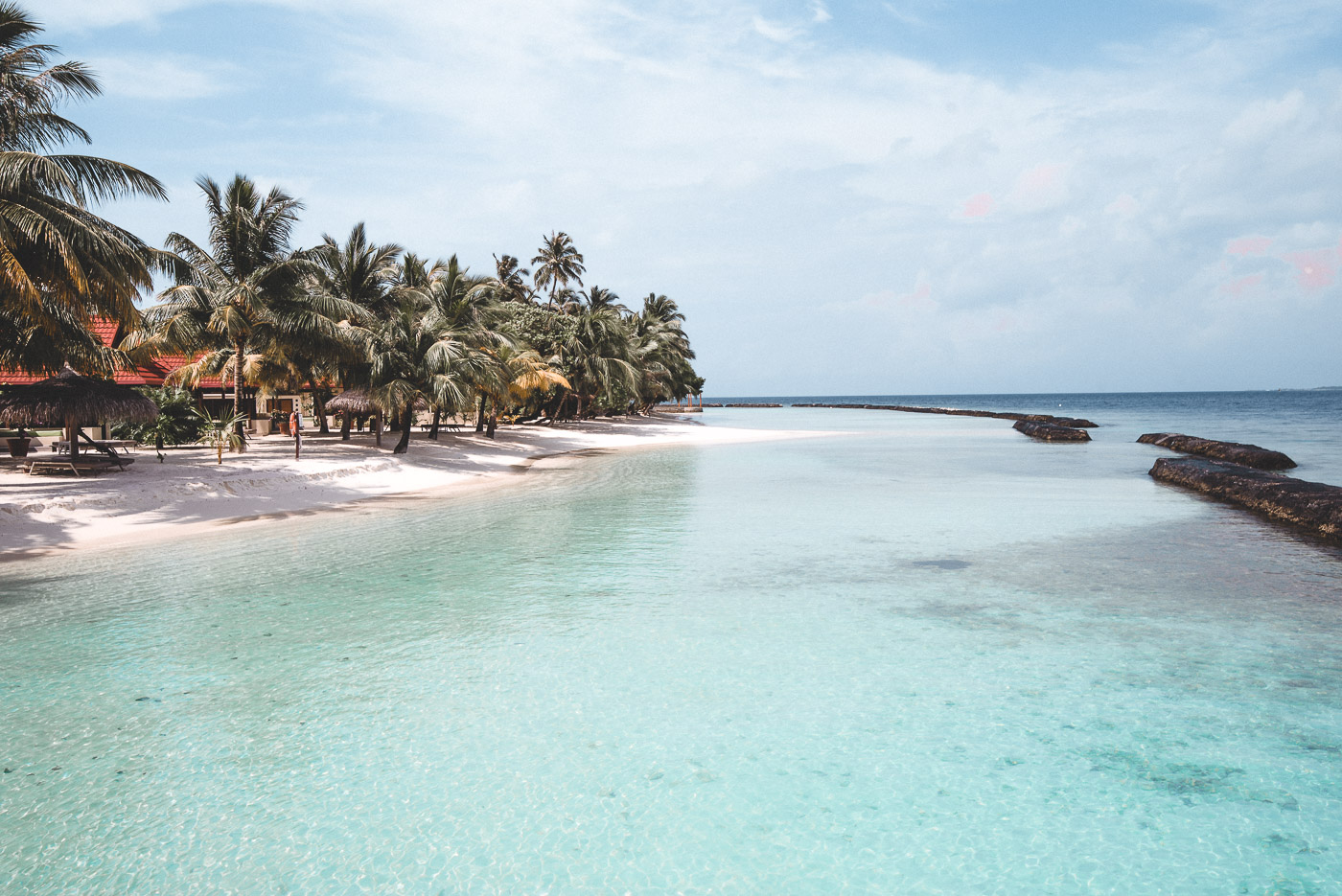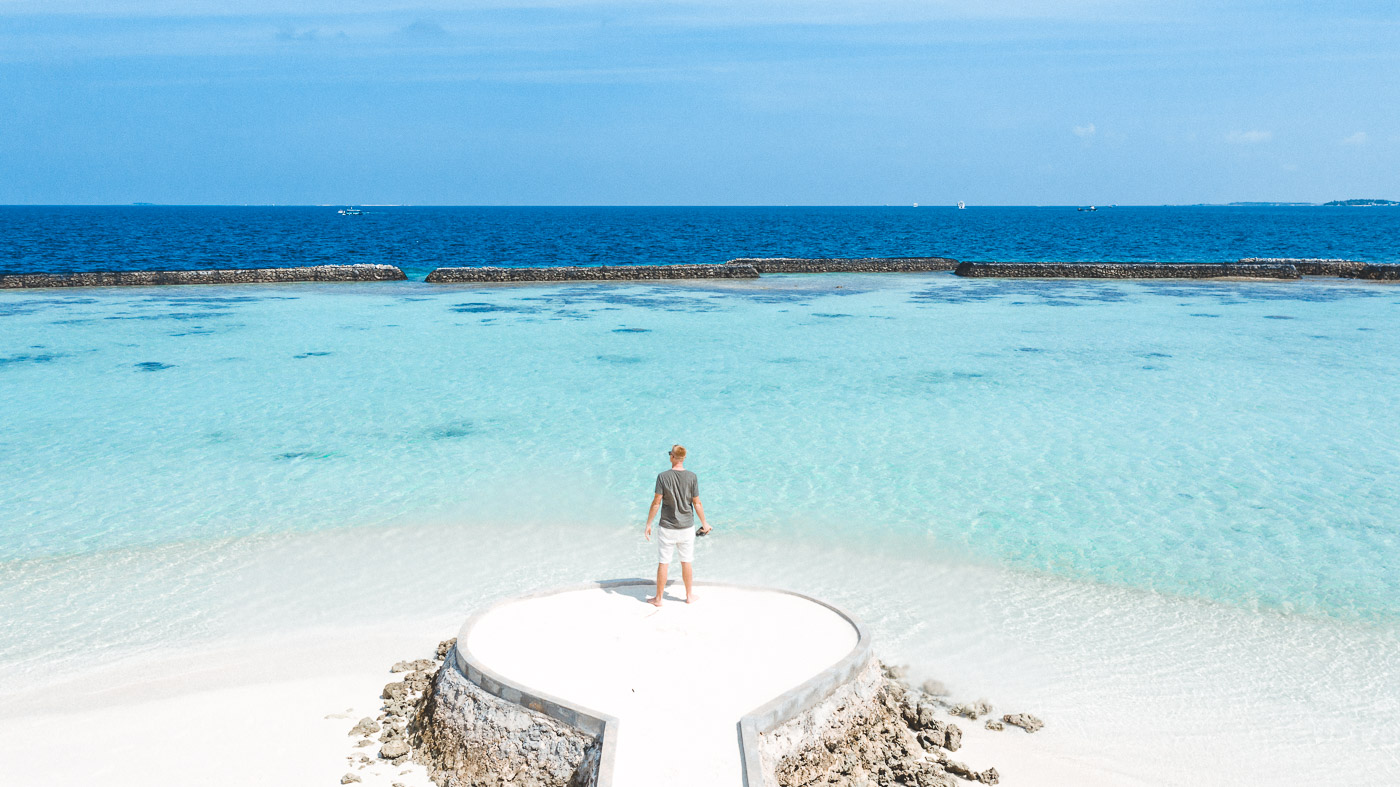 ---
Walking around the island (which doesn't take all that long) was also super relaxing, and the palm trees that line the entire beach provide a fantastic deserted island vibe.  So much in fact, that you forget that you're only a 10-minute speedboat ride from the airport. 
Each of the villas have their own two beach loungers designated to them, and there are a couple different bars for people to get their drink-on both ends of the main beach areas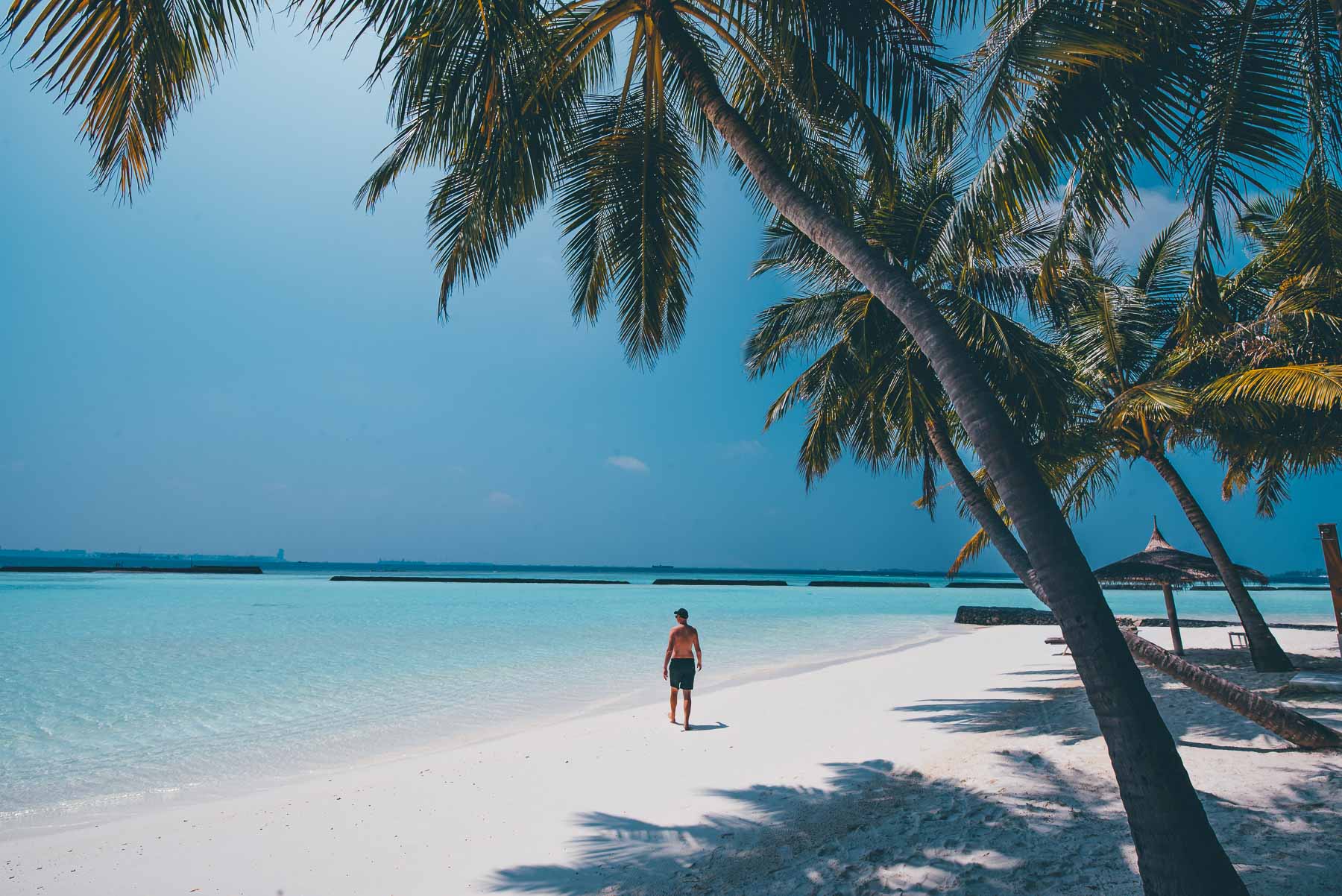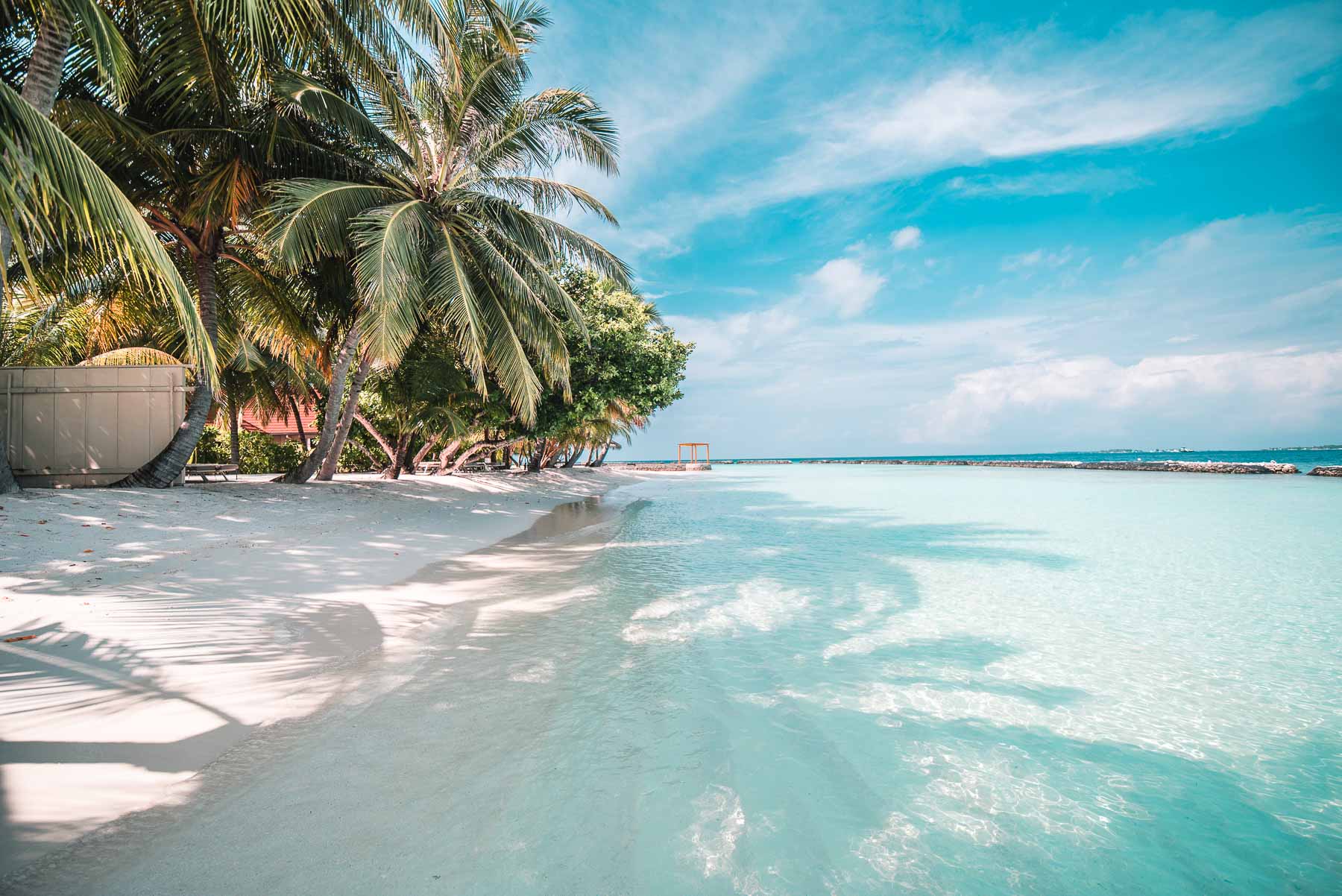 ---
They also had "Insta-ready" Kurumba swings & hammocks in the water which I always love seeing at resorts!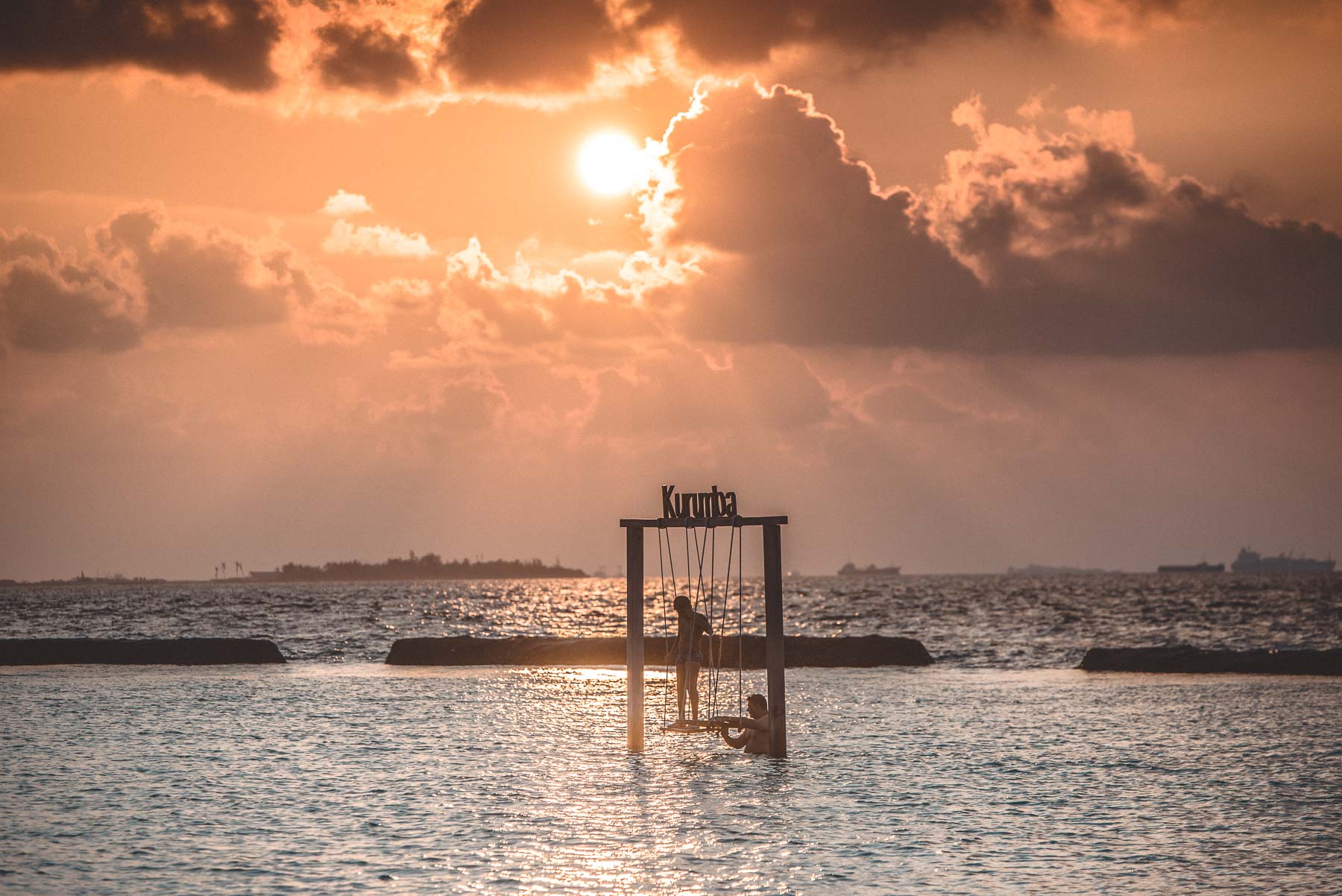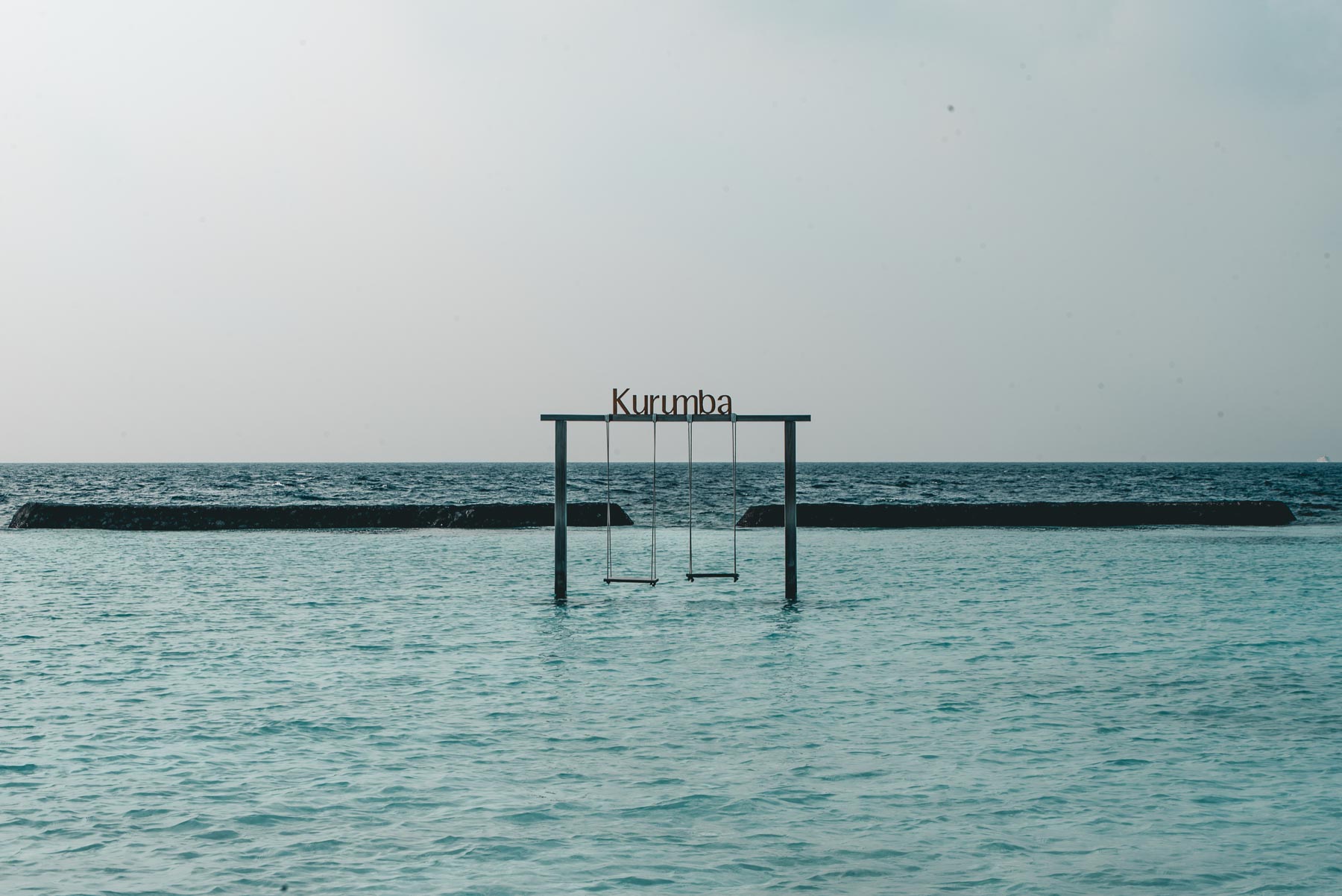 ---
Affordable Prices & Room Variety
The Maldives is widely known for its expensive luxury resorts, but I think Kurumba is very fairly priced.  One of the things to love about this resort is that they offer a menu of eight styles of accommodation, ranging from comfortable Superior rooms and Deluxe Beach Bungalows –   to the ever so elegant and spacious Royal Kurumba Residence.  These all include top-notch luxury amenities that'll make you feel like a rockstar, and get cleaned 2x a day.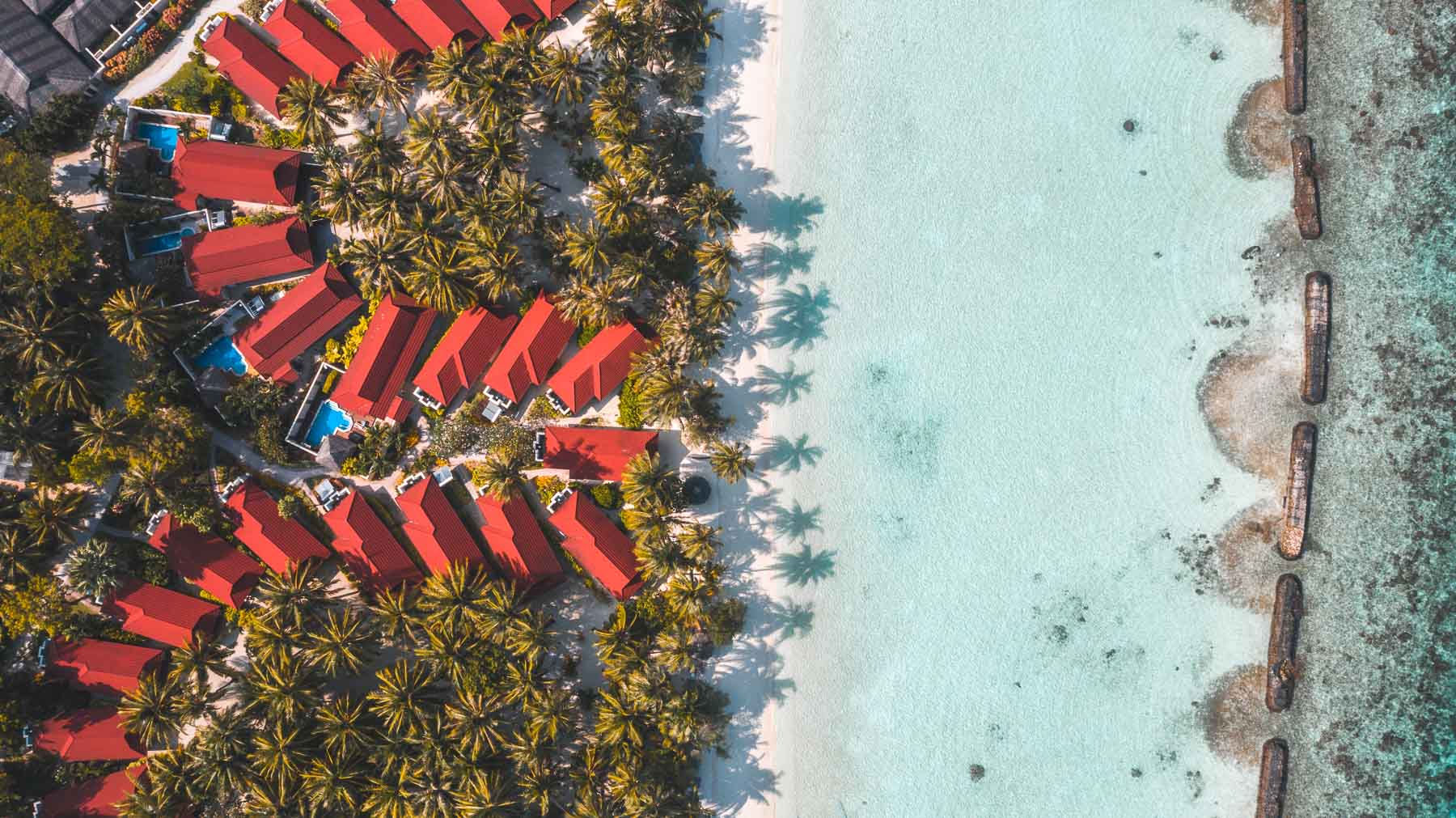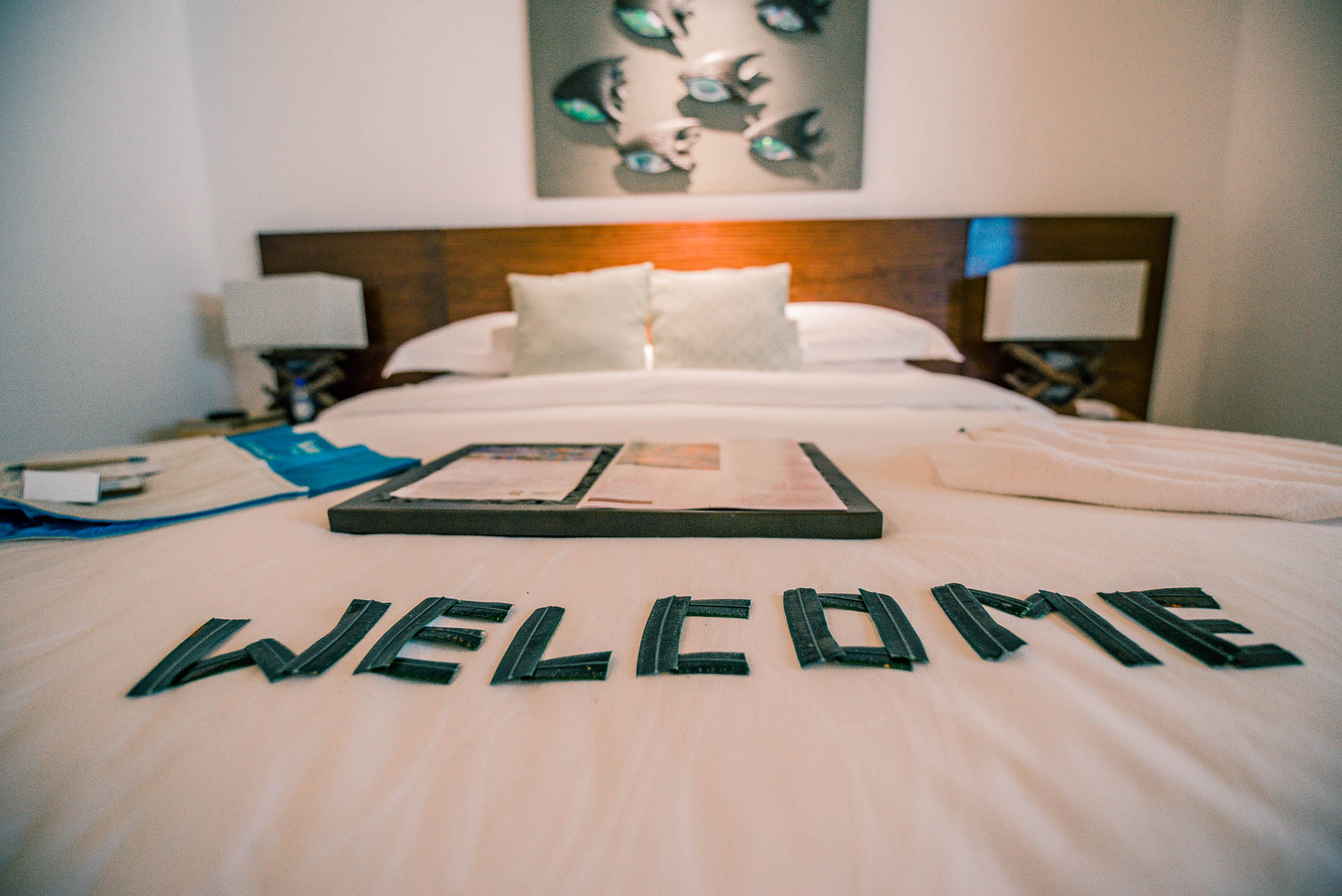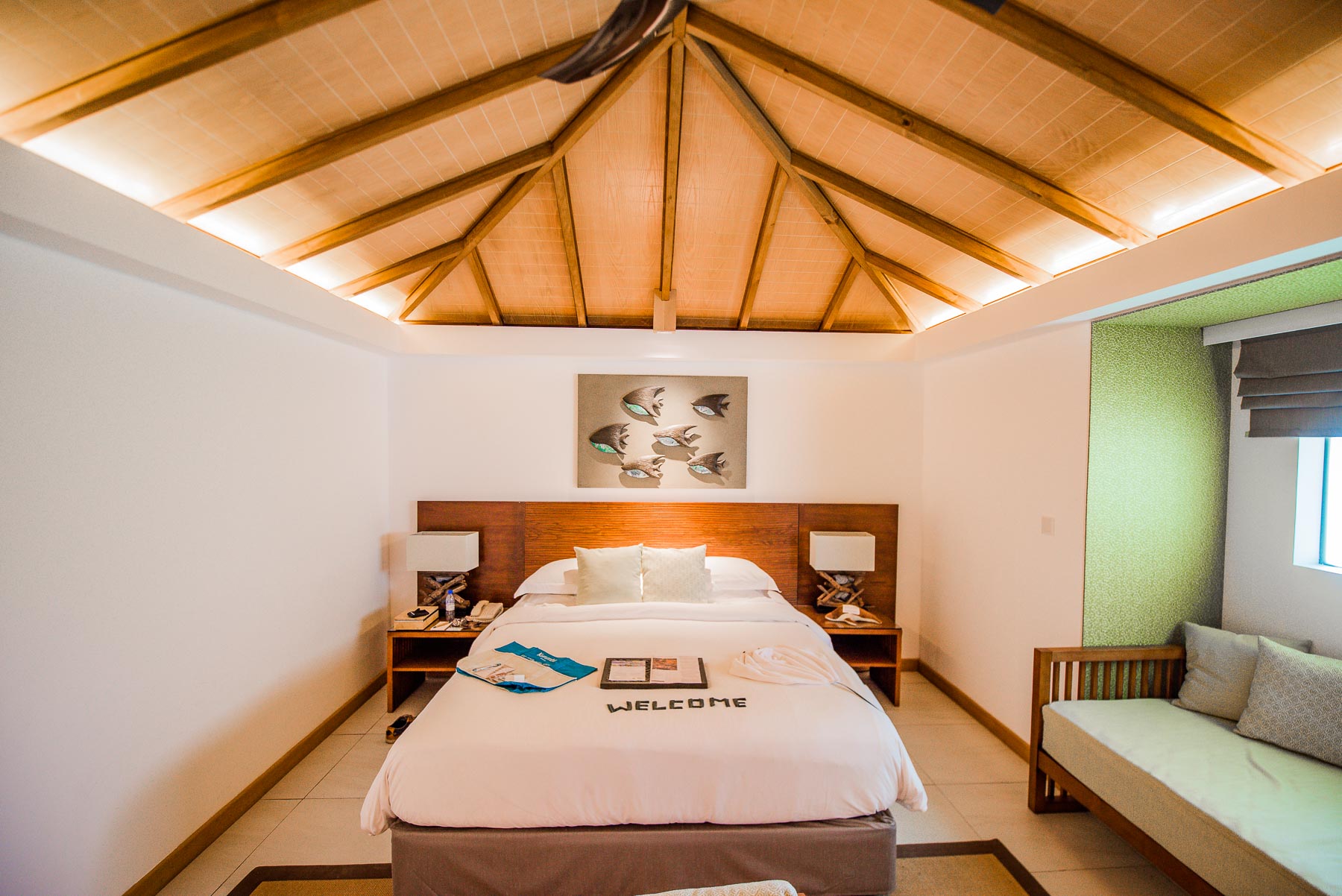 ---
We stayed in a Beach Bungalow, which costs around $550 per night (but rates do vary heavily depending on the time of the year).  When you compare that to similar 5* properties, it's perfectly reasonable for everything you get.  Which leads me to my next point….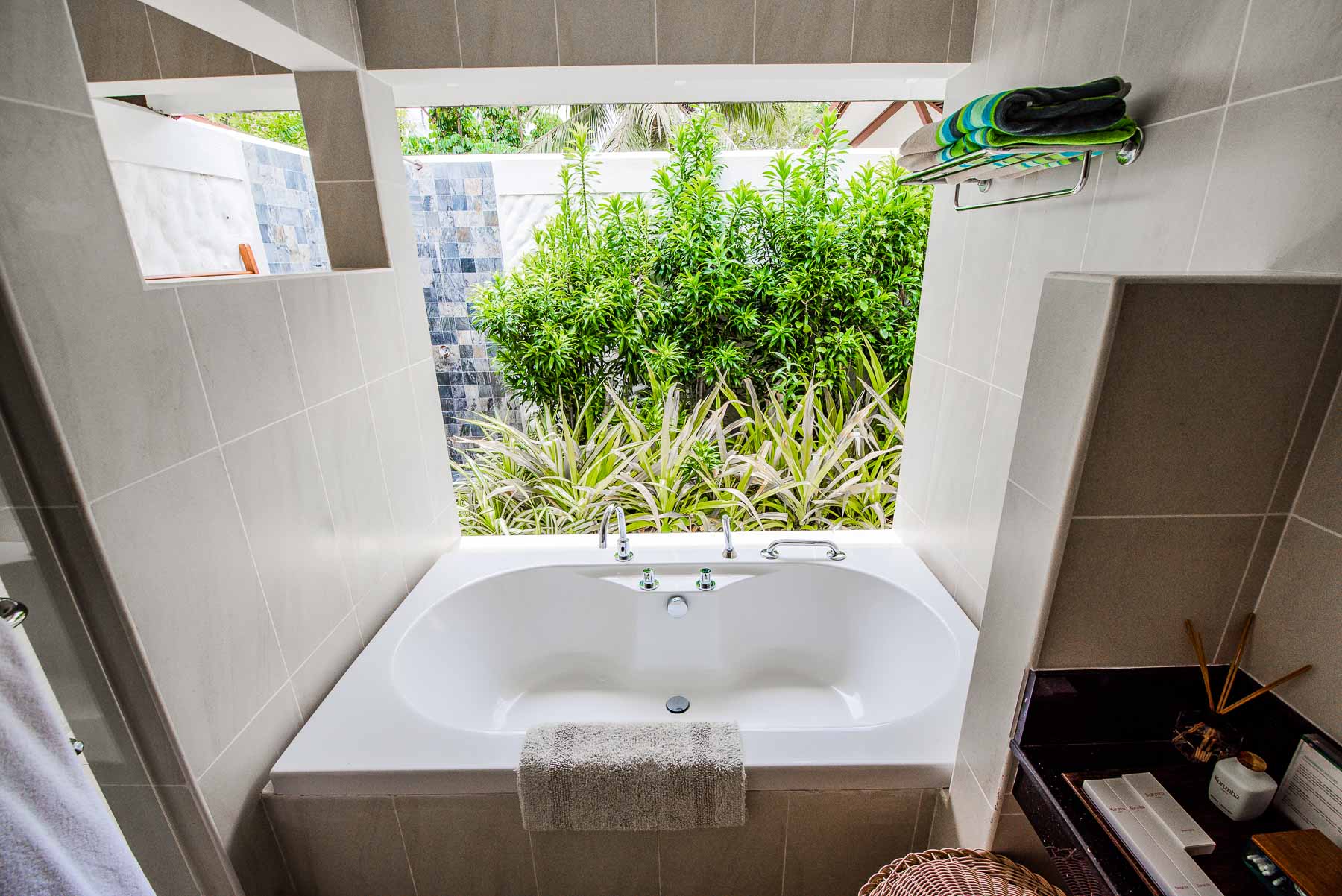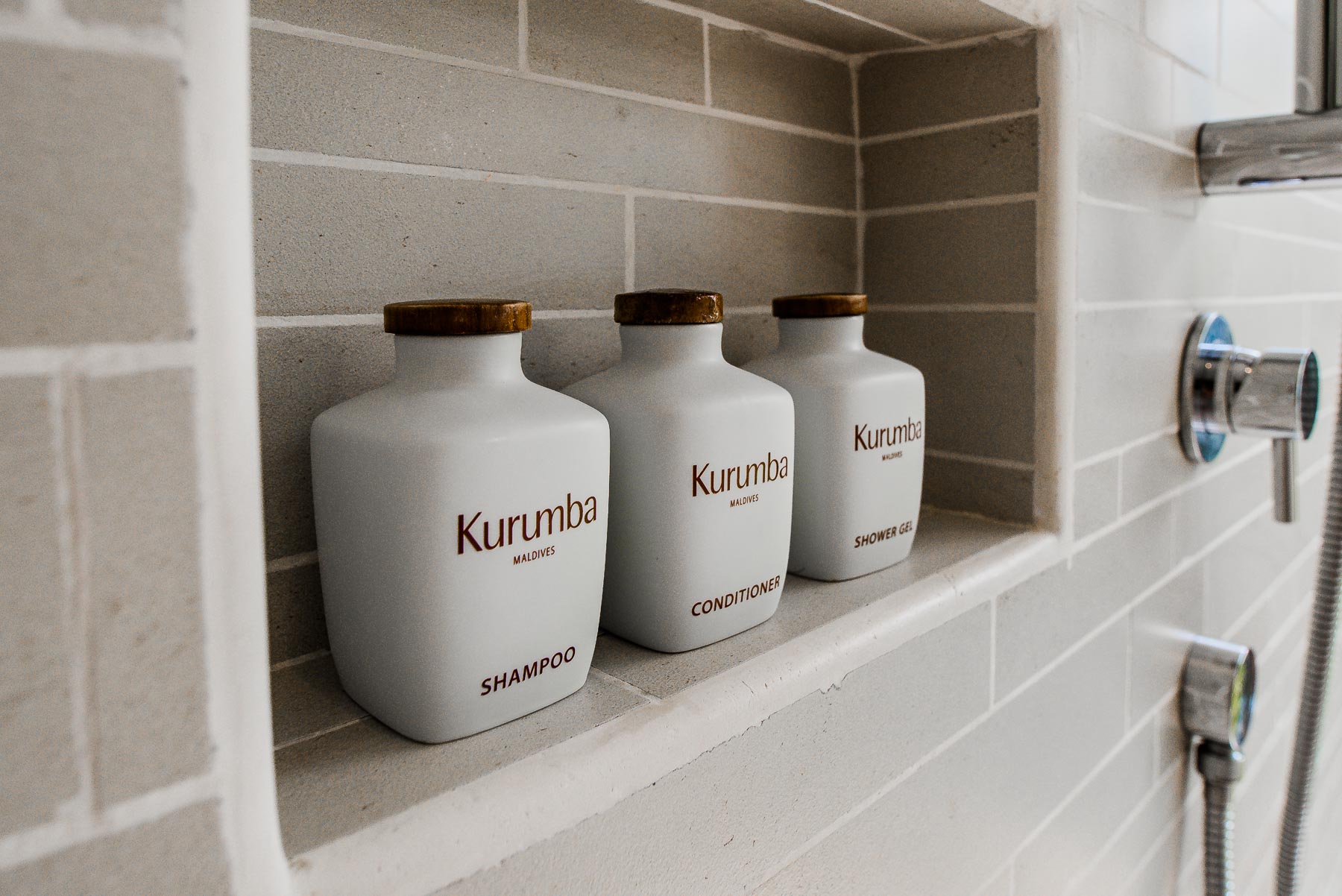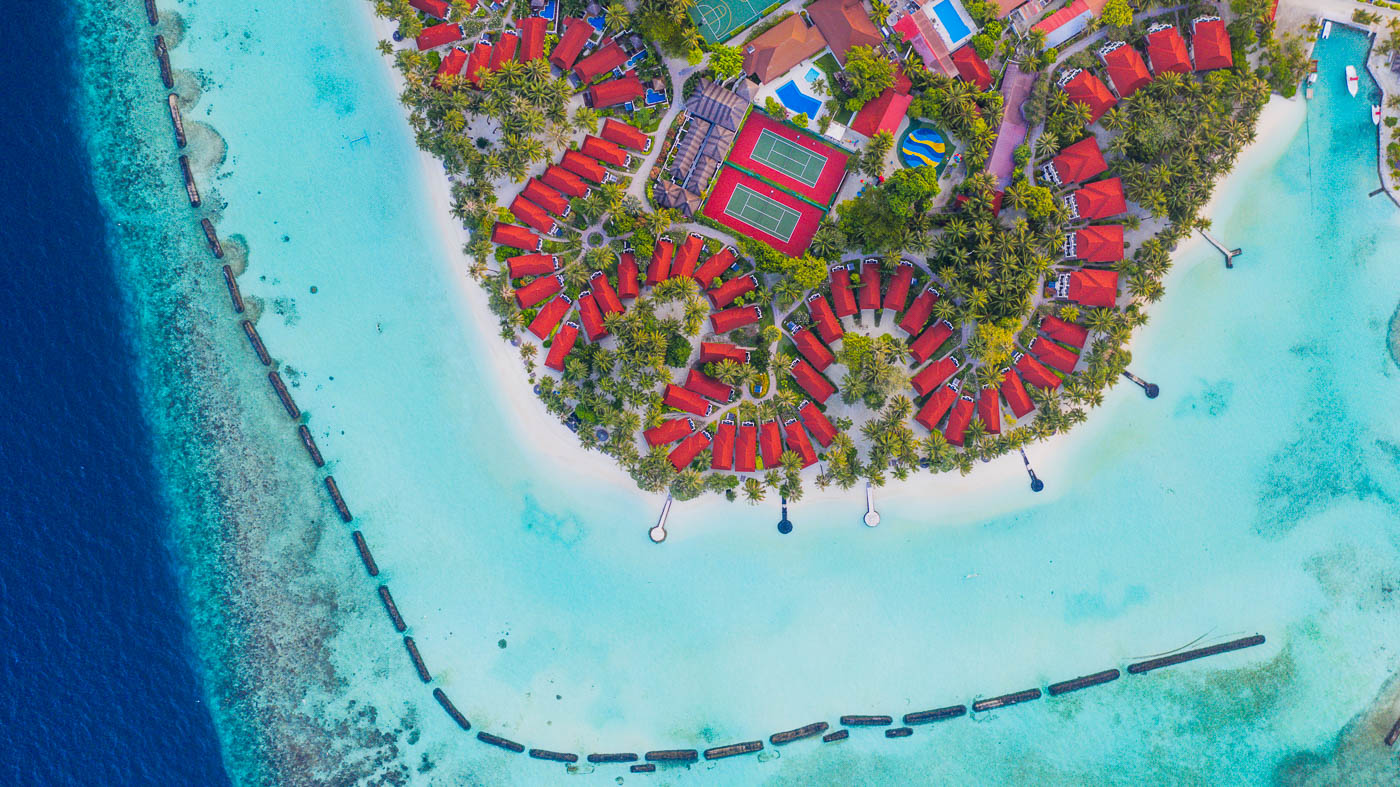 ---
Diving & Watersports
It's impossible to find yourself bored at Kurumba because really there is always something to do. On one of our last days of the island, we journeyed over to the Watersports desk to check out the prices and activity options.
We were pleasantly surprised to discover that you can rent kayaks for free for up to 45 minutes!    
We chose the perfect day to go kayaking, and paddling around the island and enjoying the beautiful water/resort was definitely an amazing experience.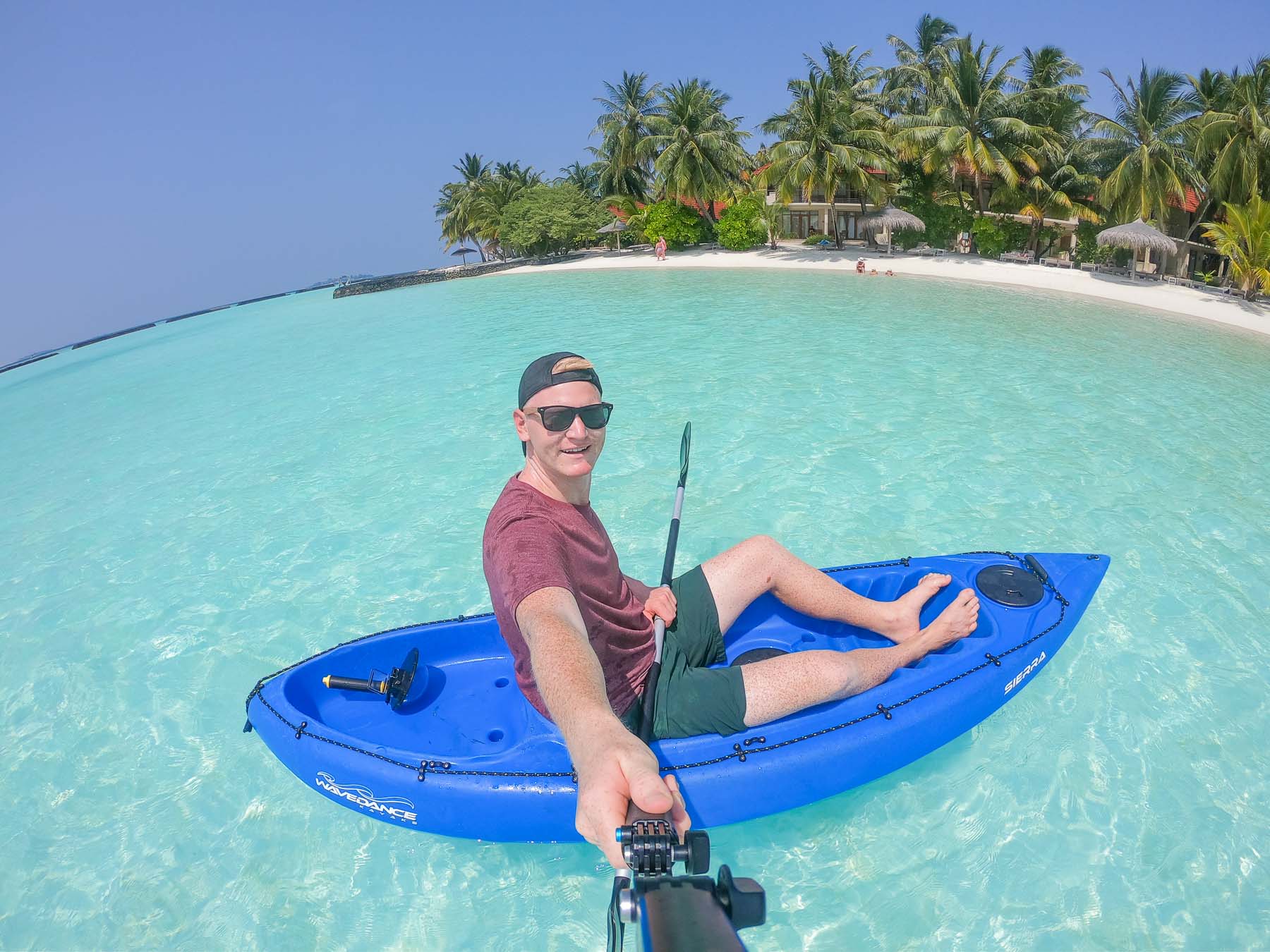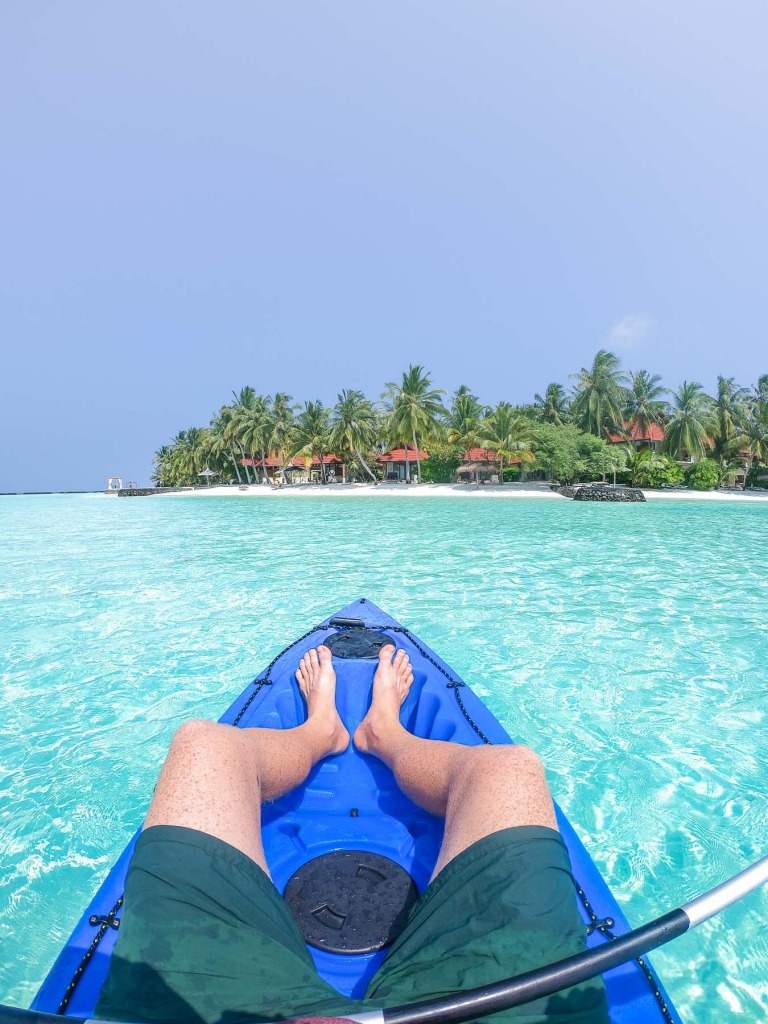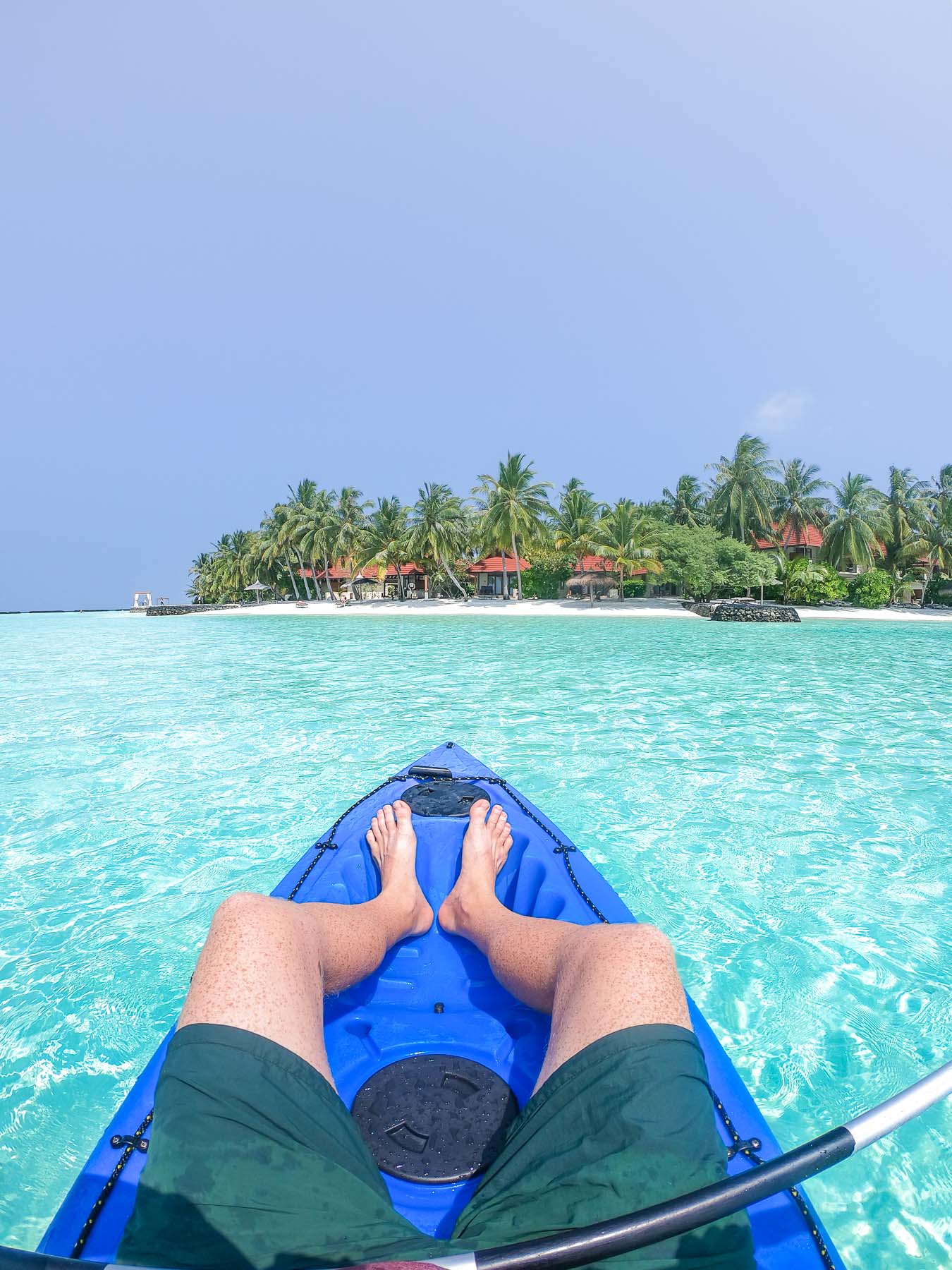 ---
Romantic Sunset Dinners or Couples Massages
Kurumba is a super romantic resort, and it was great to see then offer a variety of activities for couples looking for something special.  Not only can you embark on a really amazing private dinner during the sunset, or receive a romantic couples massage on the beach…you could also have a small wedding ceremony/ vow renewal here at Kurumba!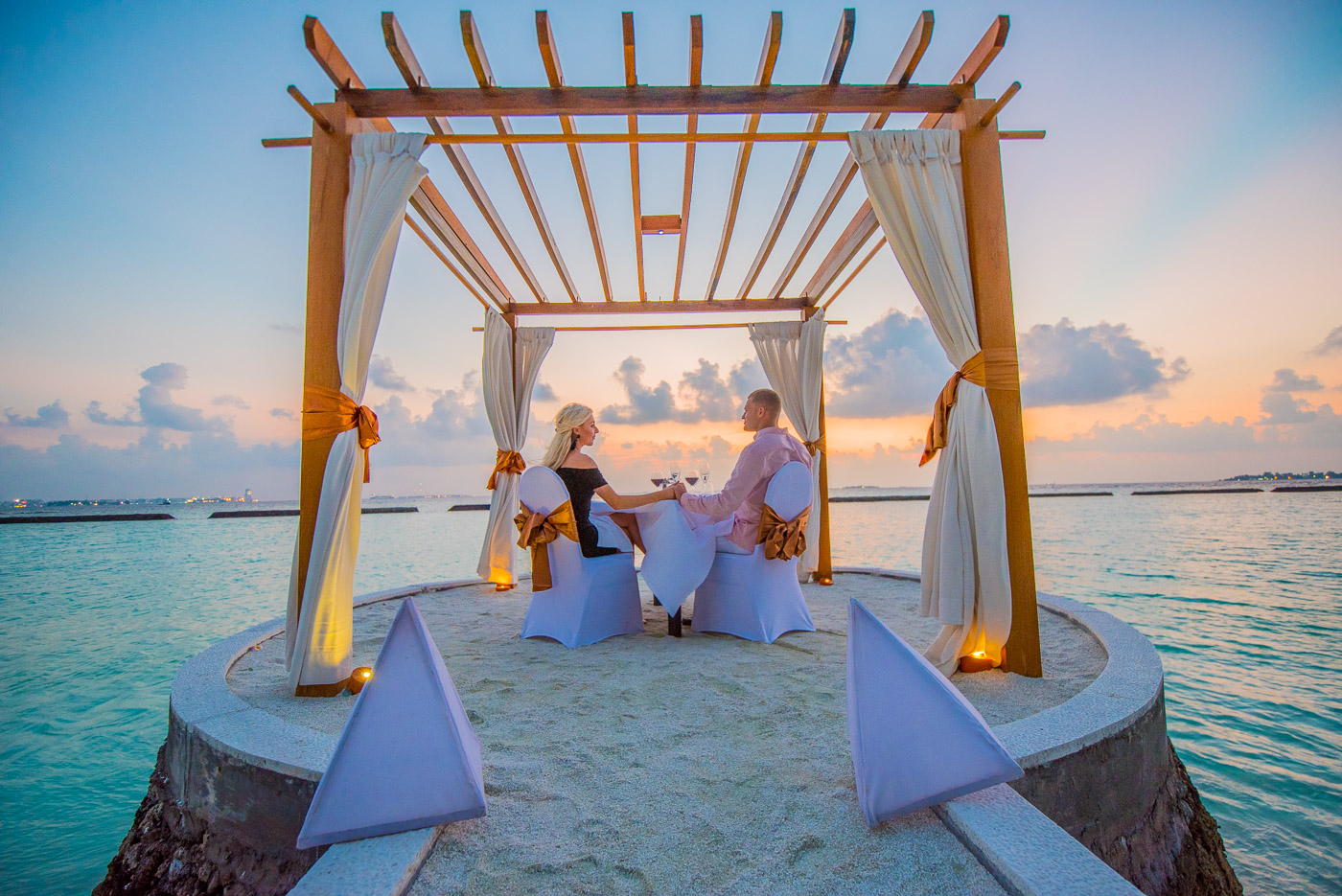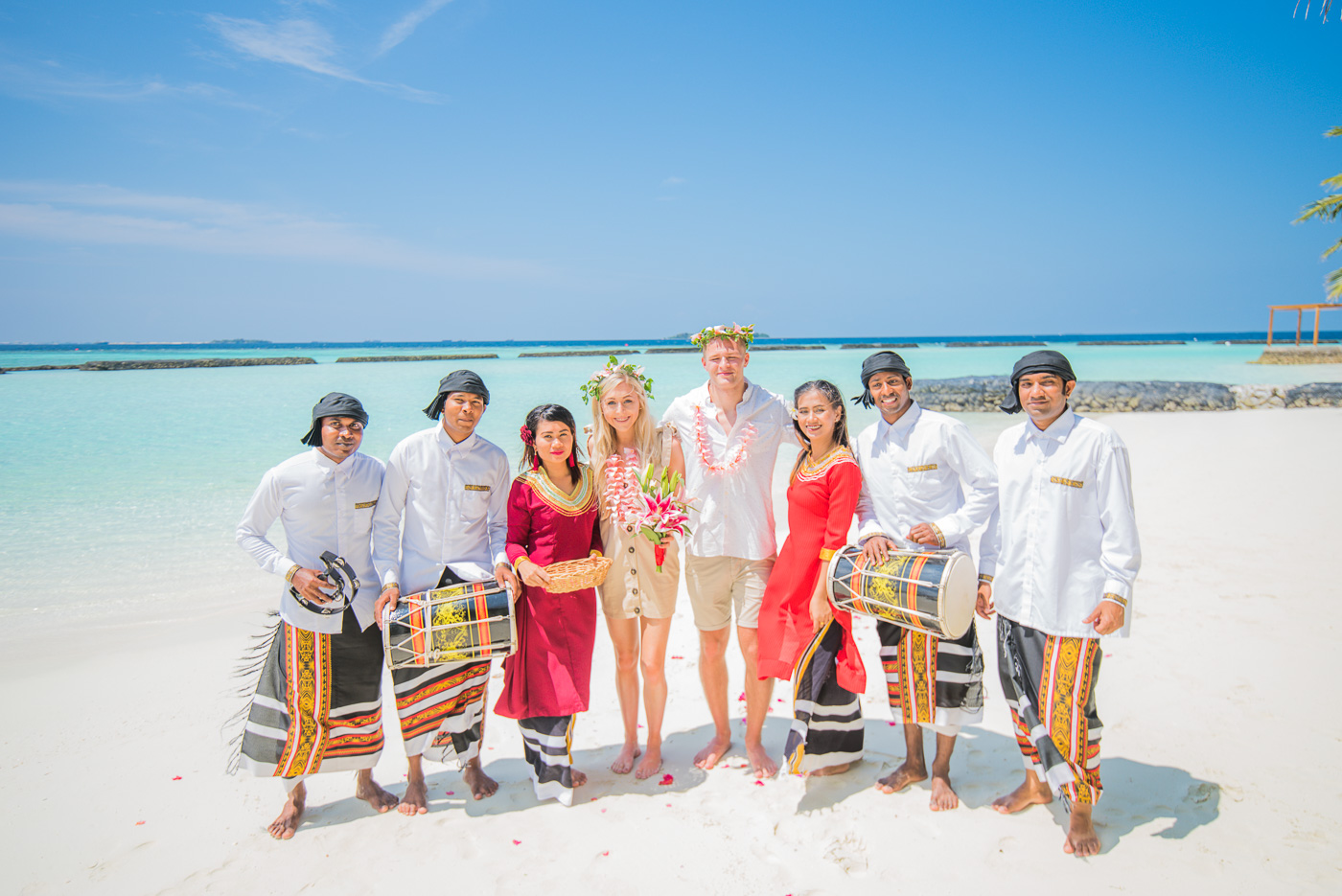 ---
The Luxurious Island Vibes
Last, but certainly not least, from the minute we arrived onto Kurumba, I instantly got that 5* resort feeling, and knew we were in for a very comfortable, relaxing, and luxurious 5-day holiday.  The entire property is very well-maintained, the staff are all extremely helpful/friendly, and everywhere you turn your head is simply beautiful.
From the beautiful entrance jetty, reception area, to the lobby bathrooms…everything just makes you feel relaxed.  There are hammocks all over the island (which you can easily just lay in all day), and there's a guy wandering around offering free cones of delicious and home-made coconut ice-cream!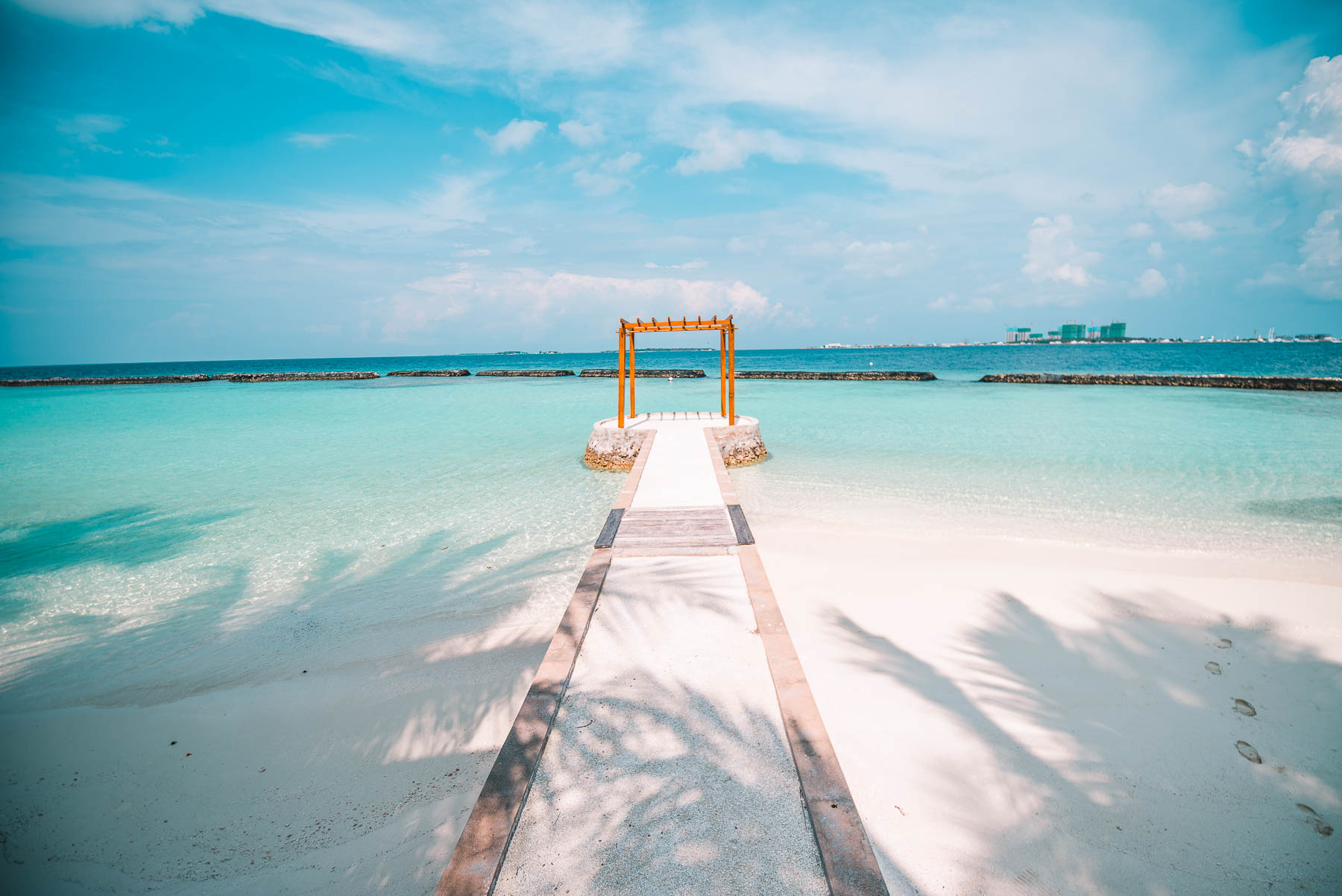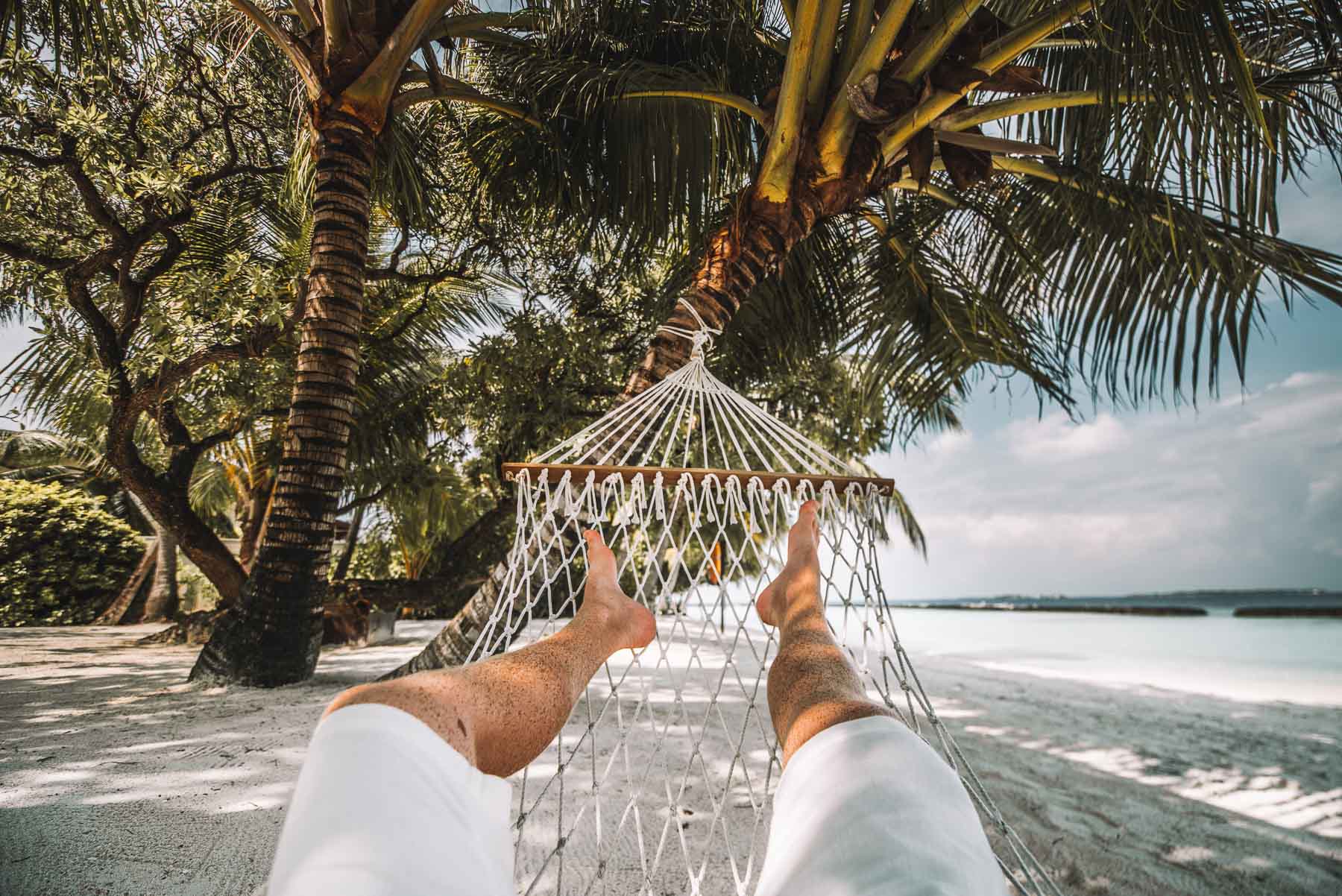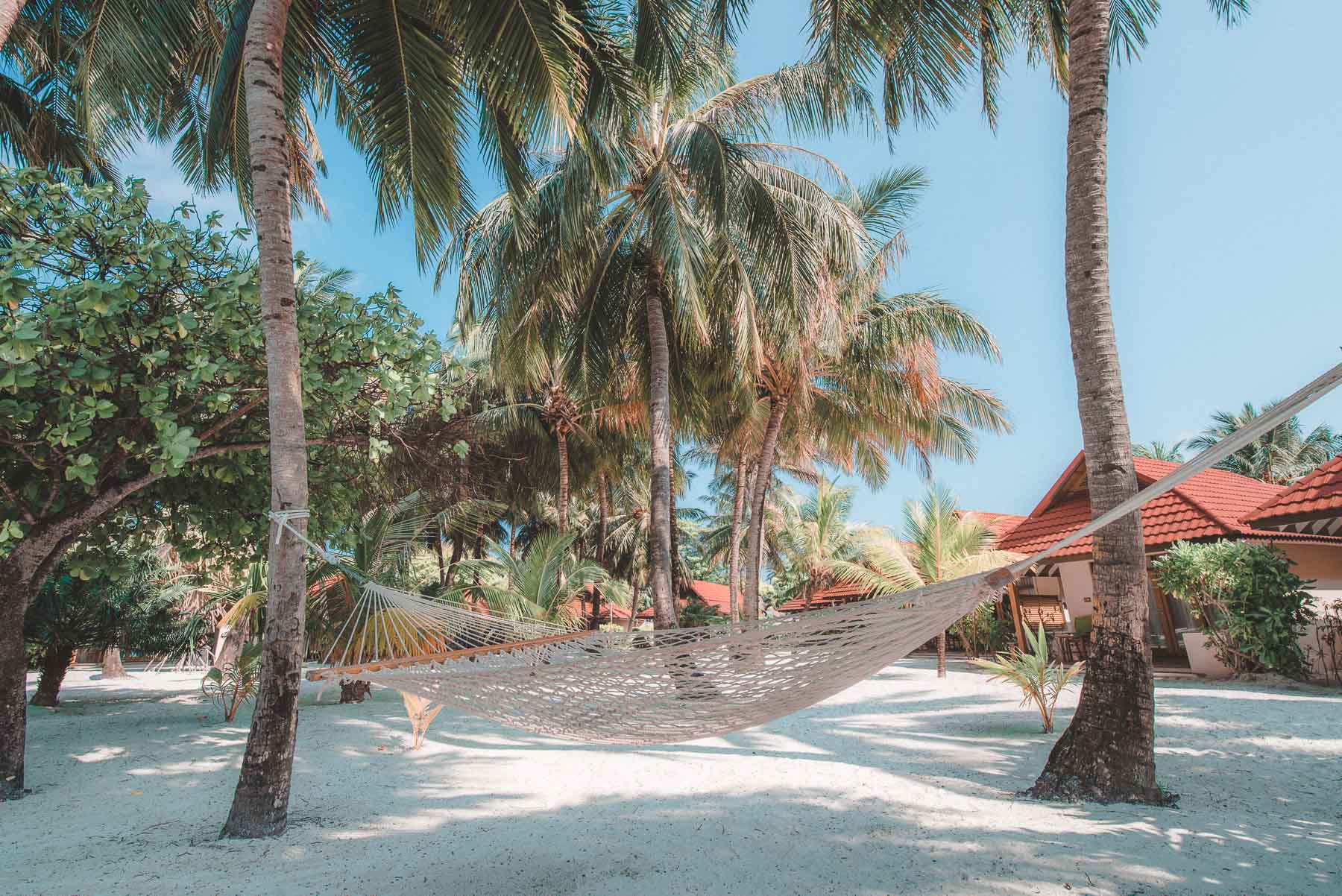 ---
I honestly just loved wandering around the resort myself, because it definitely has a special vibe to it.  Being the first ever resort in the Maldives, you might think it'd be run-down or tired…but it's actually the complete opposite!  It's clean, elegant, and gorgeous.  
The resort is also equipped with great gym facilities, a top-notch spa that offers daily specials / discounted packages, tennis courts, and events each night. 
The entire island is extremely well kept with lush tropical gardens, and you're never more than a minute's walk from a beautiful beach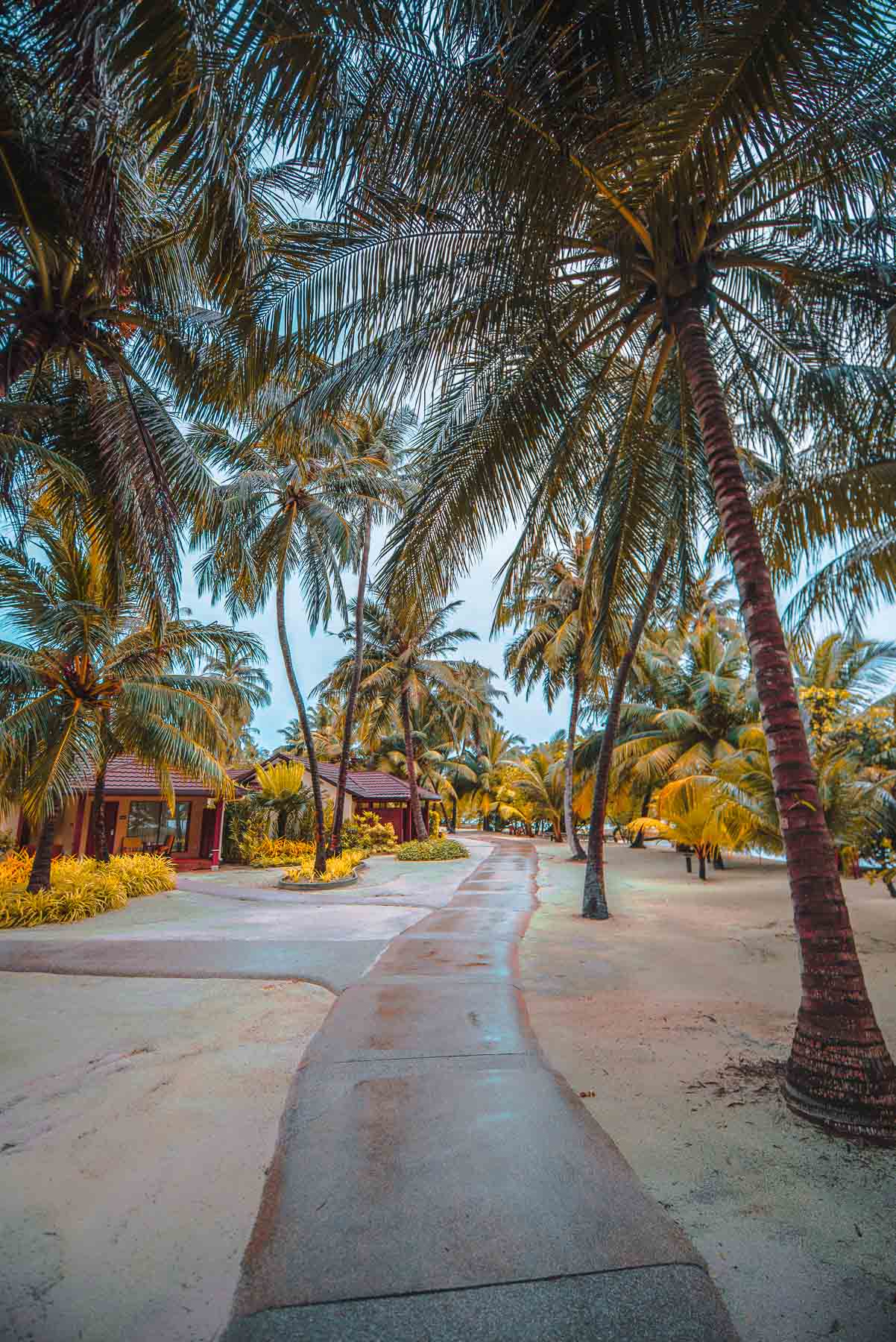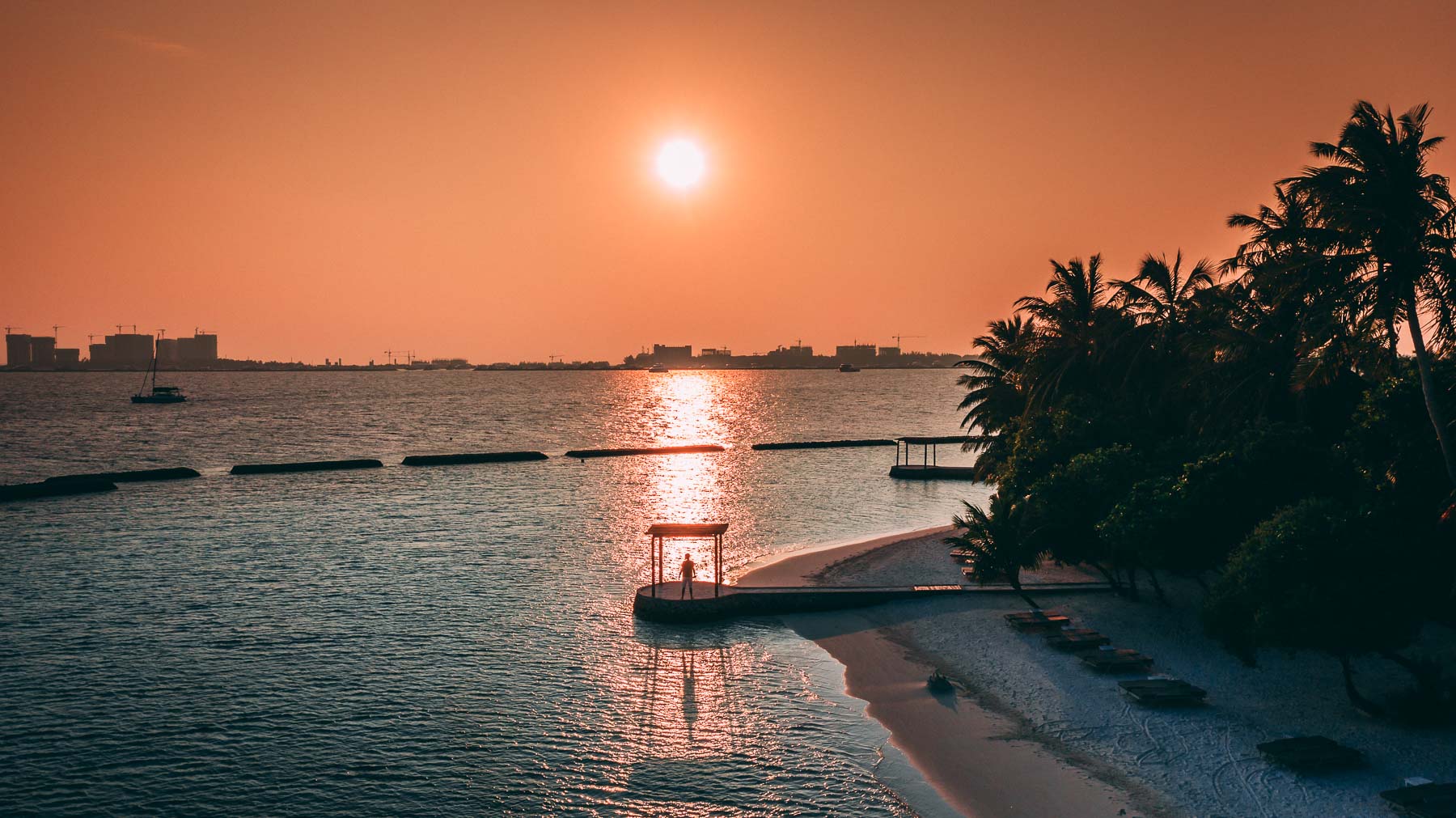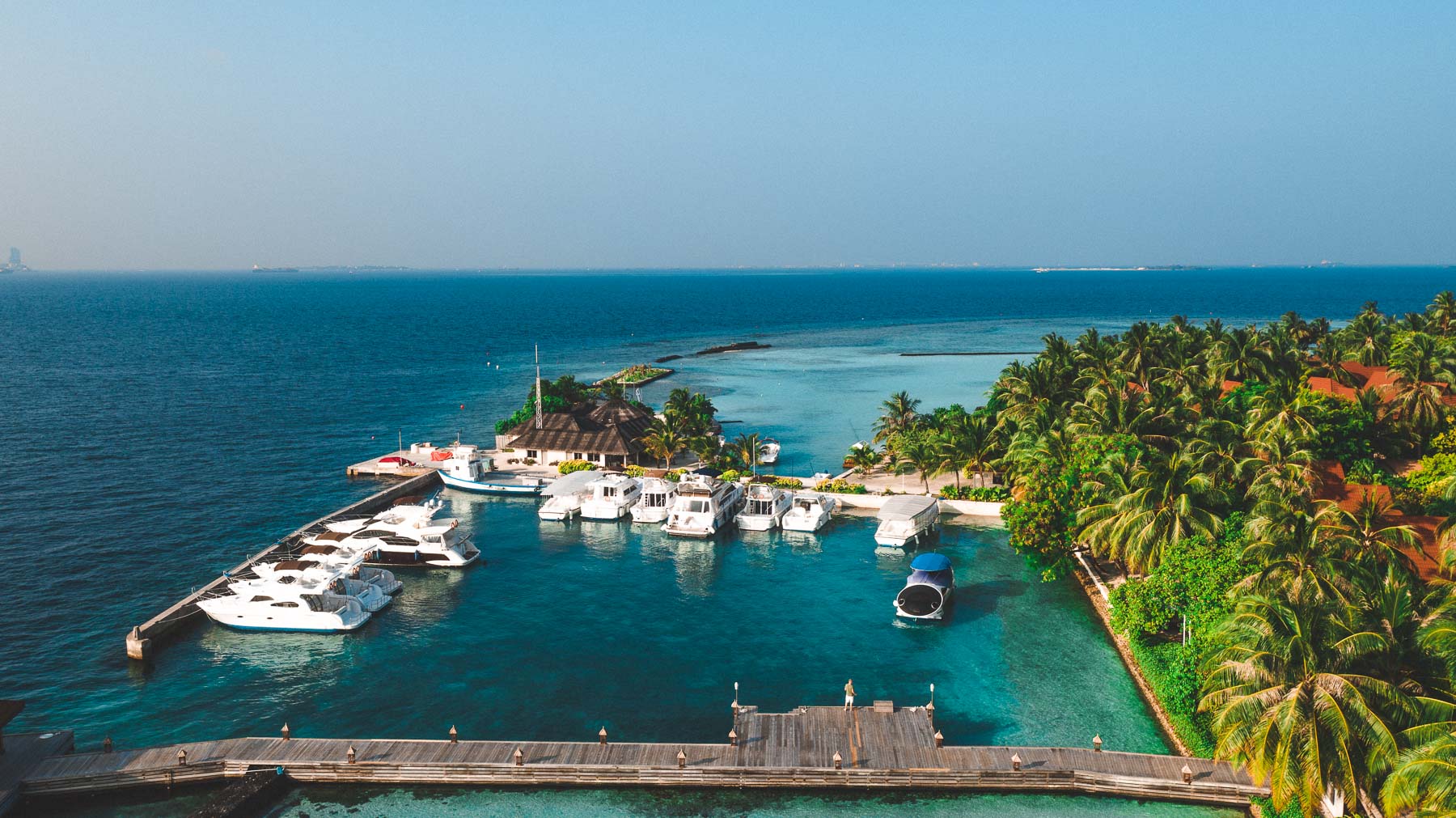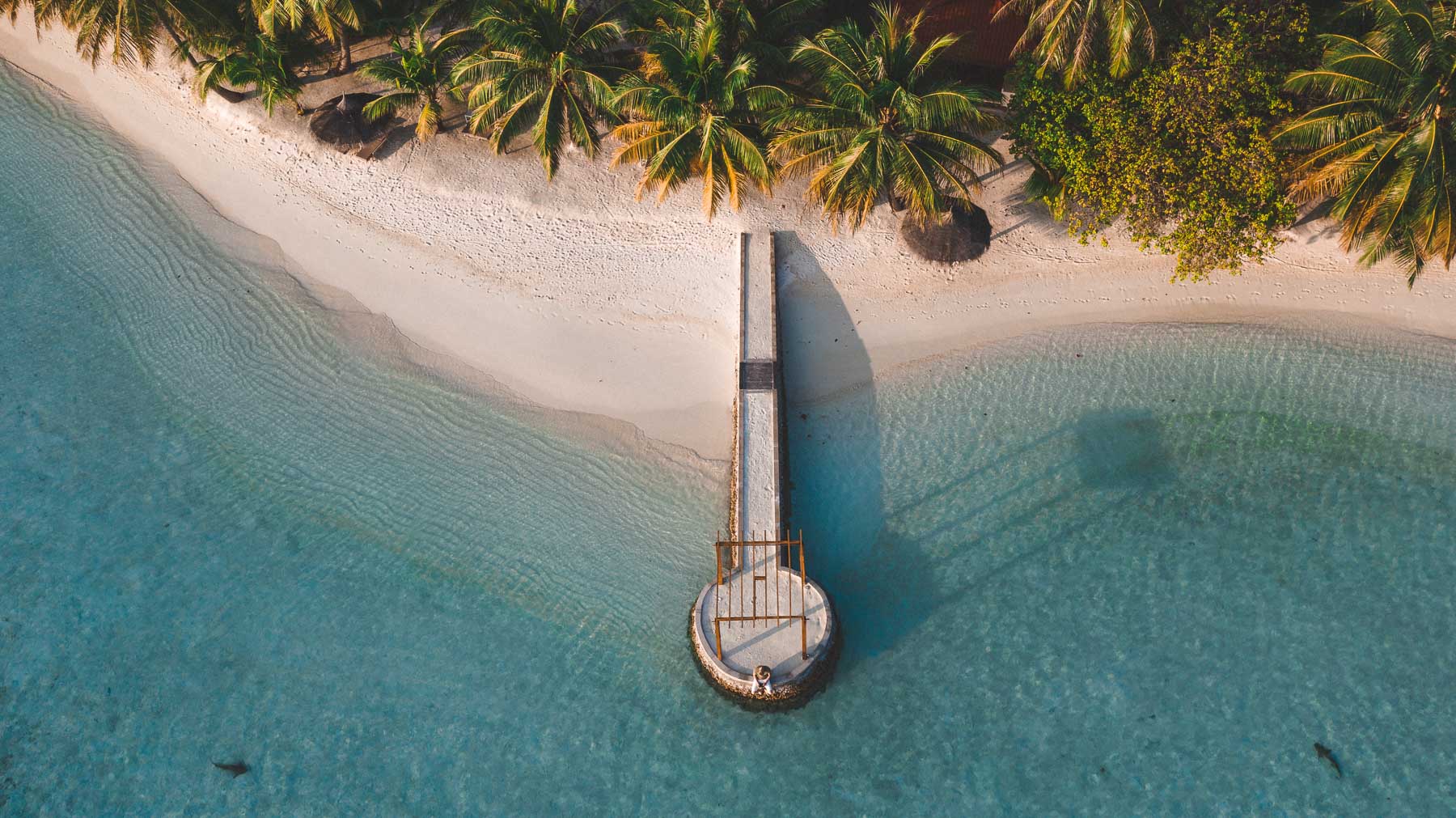 ---
Thanks so much for reading!
If you're planning a trip to the Maldives, feel free to reach out to me on Instagram or email me and ask any questions you may have.  The Maldives is truly magical, and I'd love to help you get there!  Also, be sure to check my article below on one of the local islands (could be a great addition to your time in paradise).  I spent an entire month traveling around the country, and it was one of the most epic experiences of my life!
Thulusdhoo Island, Maldives | Top 14 Things to do on Thulusdhoo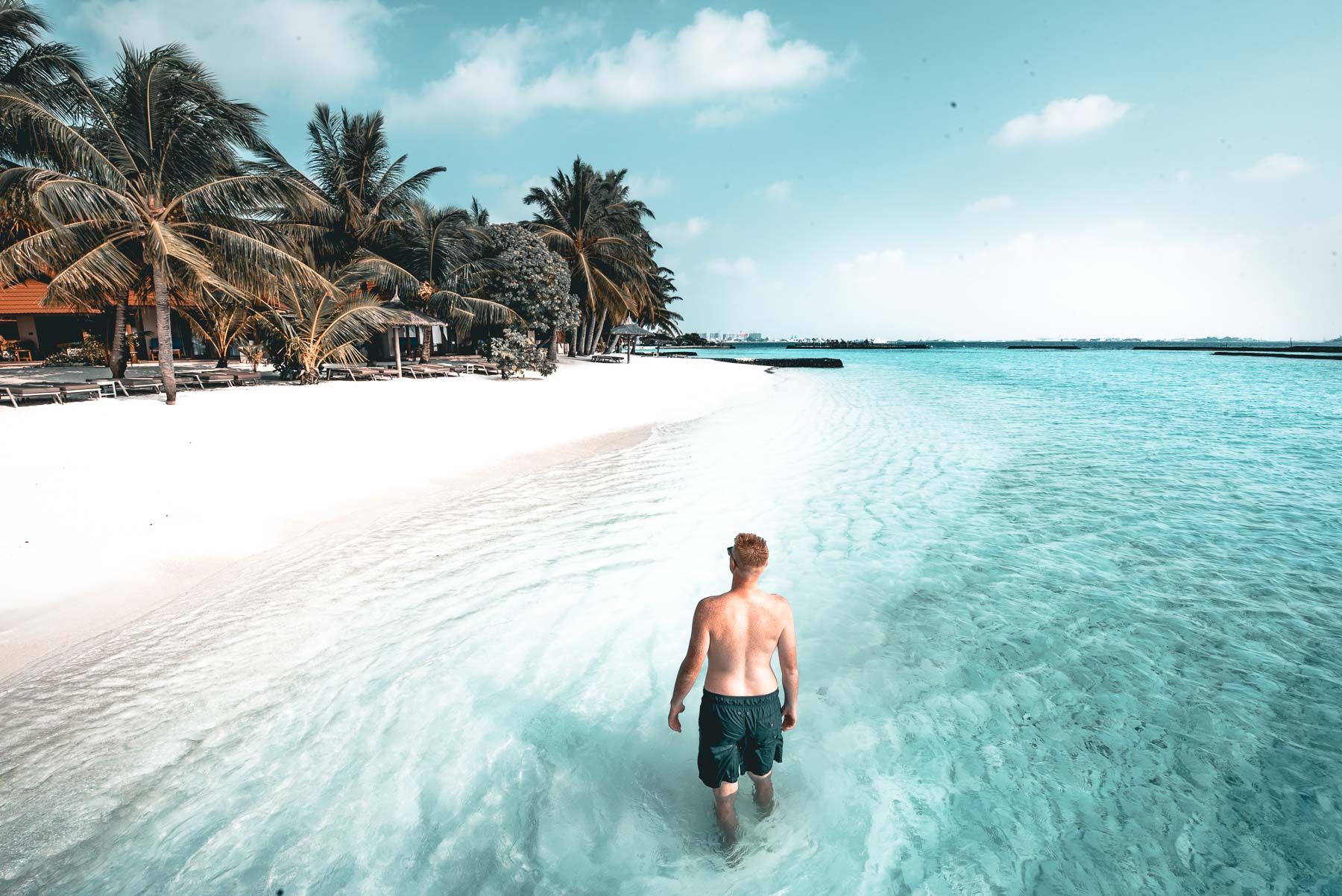 I received a complimentary stay at Kurumba to honestly write and share my experiences.  All opinions are my own, and all the photos in this post are from my trip there.  I really had an amazing time, and would highly recommend it.   
---
SHARE THIS ARTICLE!!