As our tour bus rolled up to the Yapahuwa Rock Fortress, I don't think any of us were quite prepared for the steep adventure that we'd soon be on.  The sun was shining bright, it was ridiculously humid (standard for Sri Lanka), and almost all of our tour group were wearing flip-flops…which we all soon discovered was not ideal for the day's activity!
After two different month-long trips to Sri Lanka in previous years, I still somehow had never heard of this fascinating & beautiful destination in Sri Lanka!  The Yapahuwa Rock Fortress may not be one of the most iconic or well-known places to visit, but it's certainly up there when it comes to Sri Lanka's best hidden-gems!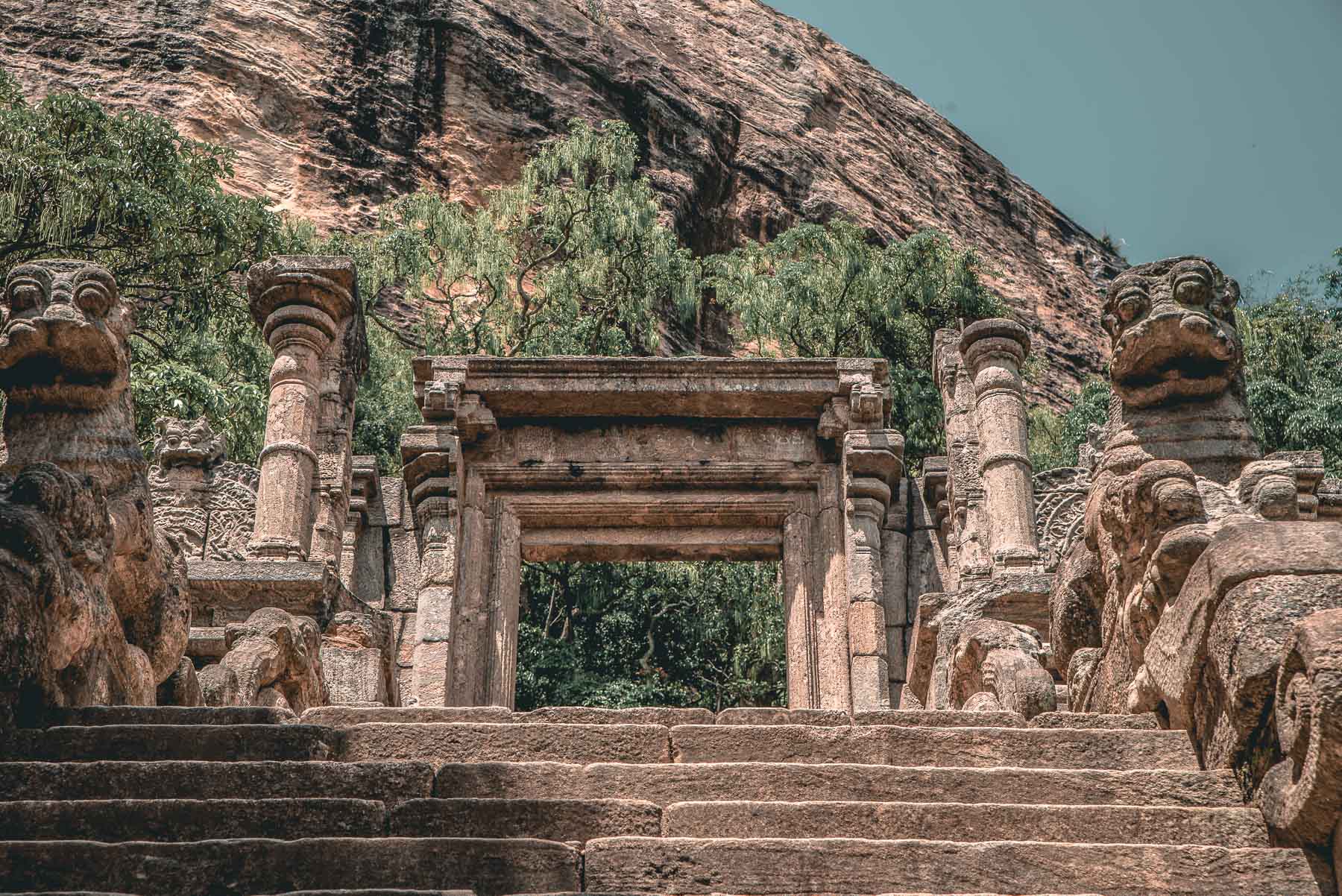 ---
Yapahuwa Rock Fortress History
Yapahuwa is one of Sri Lanka's most unique and important sites for those interested in the country's ancient history! 
Yapahuwa was was one of the ephemeral capitals of medieval Sri Lanka after the fall of the Polonnaruwa kingdom.  The city was a well-planned fortress consisting of the inner city/ outer city sections, encircled by ramparts & moats while strategically using the landscape for security.  Complete with three gated entrances and epic fortifications, it's safe to say that penetrating the walls of this city would be no easy task.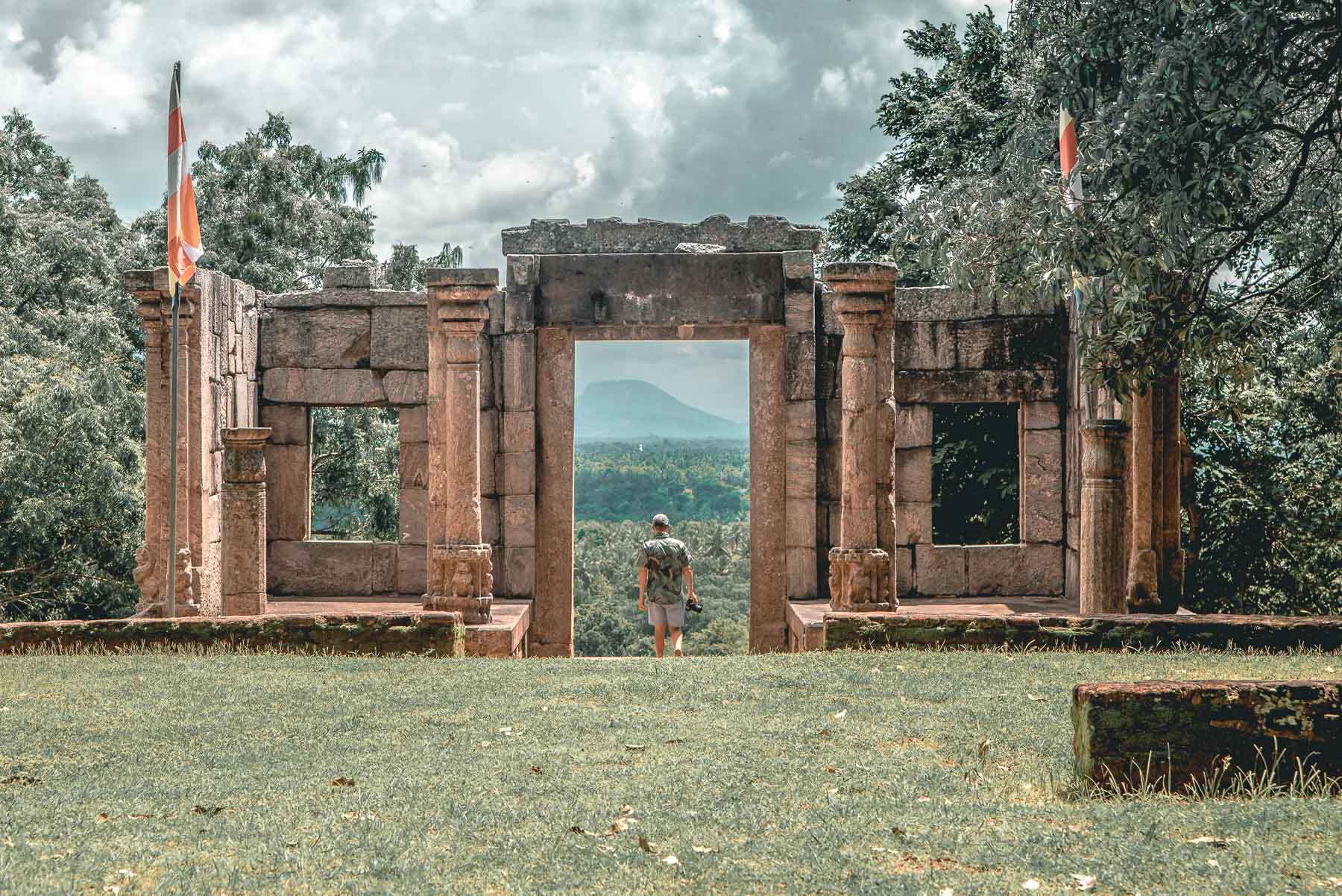 Yapahuwa is most well-known for once being the location of the Sacred Tooth Relic of the Buddha (which now can be found in Kandy).
"In 1272, King Bhuvenakabahu transferred the capital to Yapahuwa from Polonnaruwa in the face of marauding Dravidian invasions from South India, bringing the Sacred Tooth Relic with him. The move proved to be of little avail. Following the death of King Bhuvenakabahu in 1284, the Pandyans of South India invaded Lanka once agai, and succeeded in capturing Sacred Tooth Relic too. Following its capture, Yapahuwa was largely abandoned & inhabited by Buddhist monks & religious ascetics."  –
---
Yapahuwa Stone Stairway
The most jaw-dropping highlight of the Yapahuwa Rock Fortress is without a doubt the insanely steep stone staircase leading up to the ancient palace grounds.
When we arrived at this archaeologically stunning masterpiece, the whole group started taking turns getting "the shot".  We were traveling with a bunch of (awesome) travel-bloggers and Instagrammers after all, and it really is a perfect photo opportunity!


---
This massive staircase is composed of three layers, and when you're standing at the bottom looking up (you can't even see the top).  It just goes on and on…it's crazy!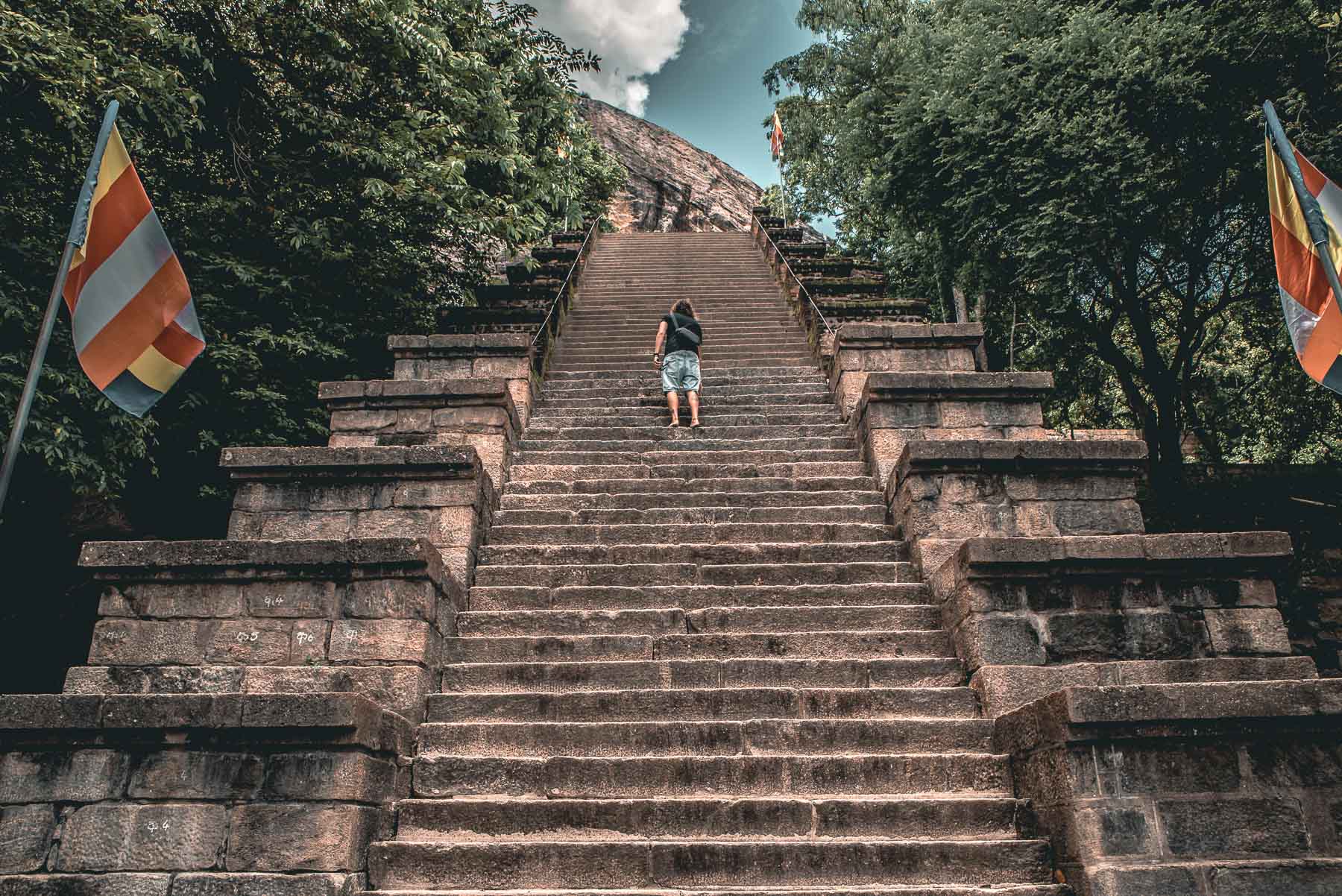 It the steps didn't have such a Mayan like steepness, it would be a perfect place for some daily stairmaster exercise.  
---
Yapahuwa Lion Terrace Doorway
At the top of the daunting staircase, you'll find yourself at this picturesque and impressive stone doorway.  Since this was the previous location of the Sacred Tooth Relic, it comes complete with two "famous Yapahuwa Lions ever vigilant, on guard and set to sound the warning roar, and leap in attack to defend Lanka's most precious possession."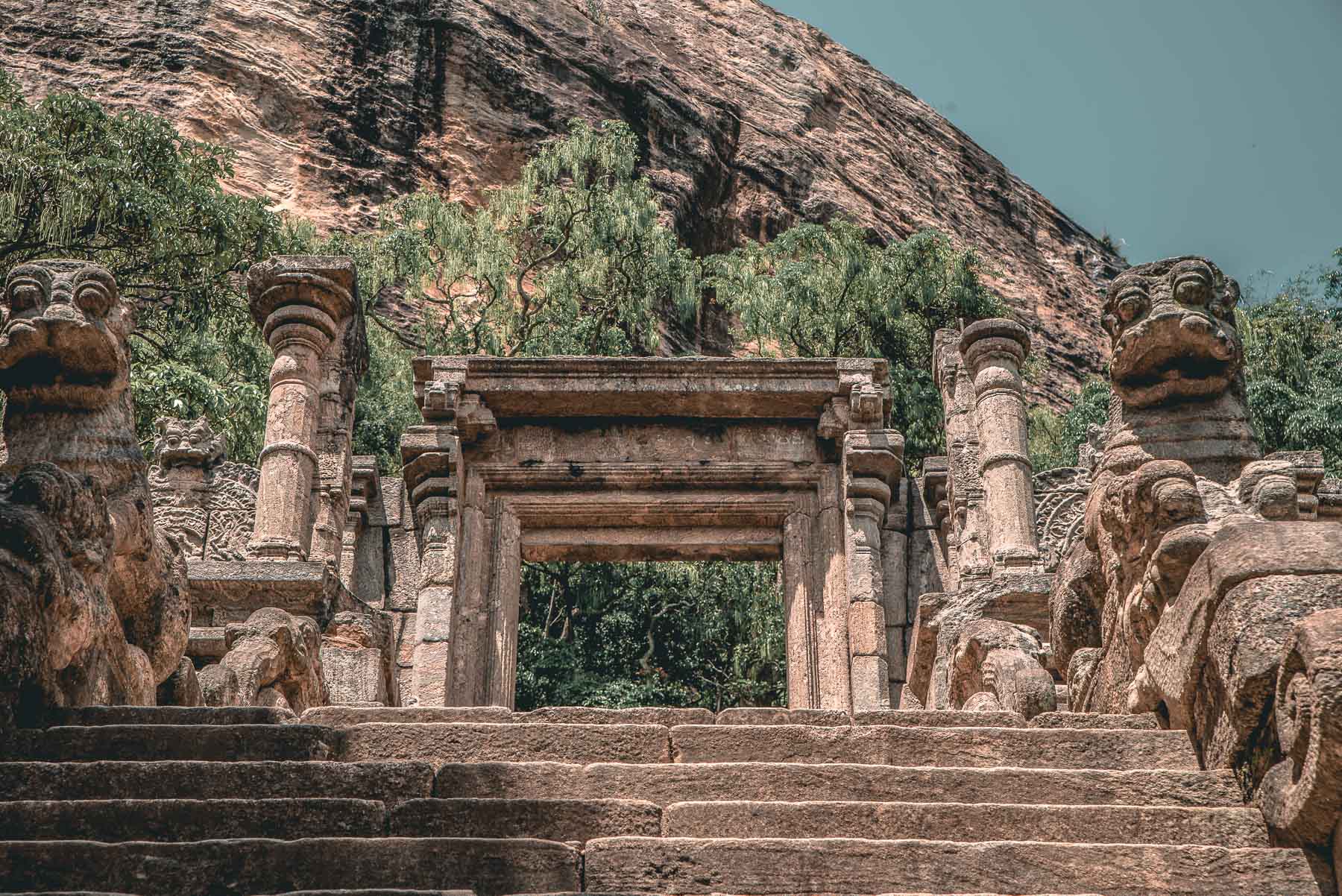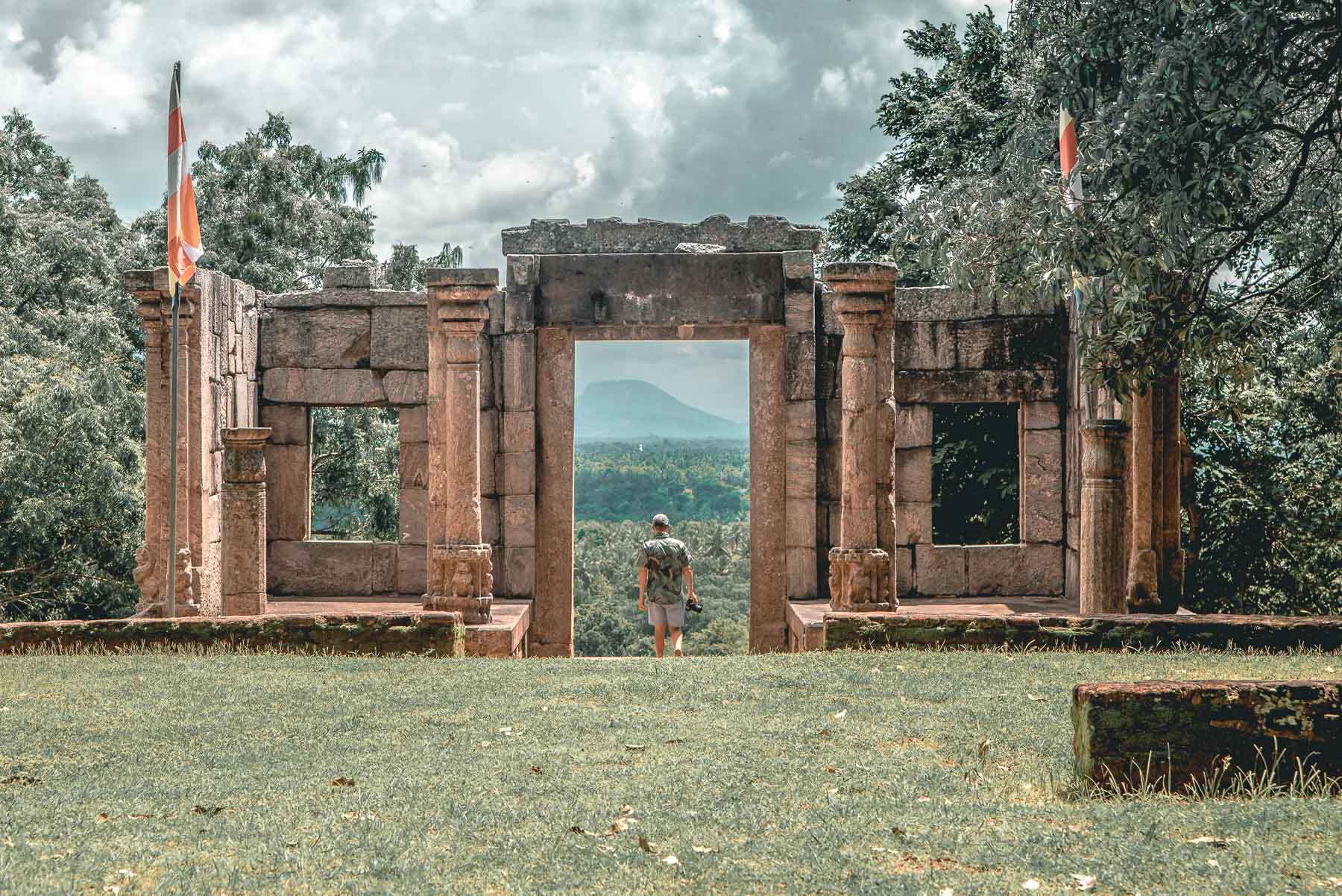 ---
Once you step foot underneath this doorway and into the foundations of the temple, you'll see that there isn't all that much else there besides some beautfiul trees, bricks & stone pillars.  With that being said, the views loooking down at what you just climbed up are magnificent!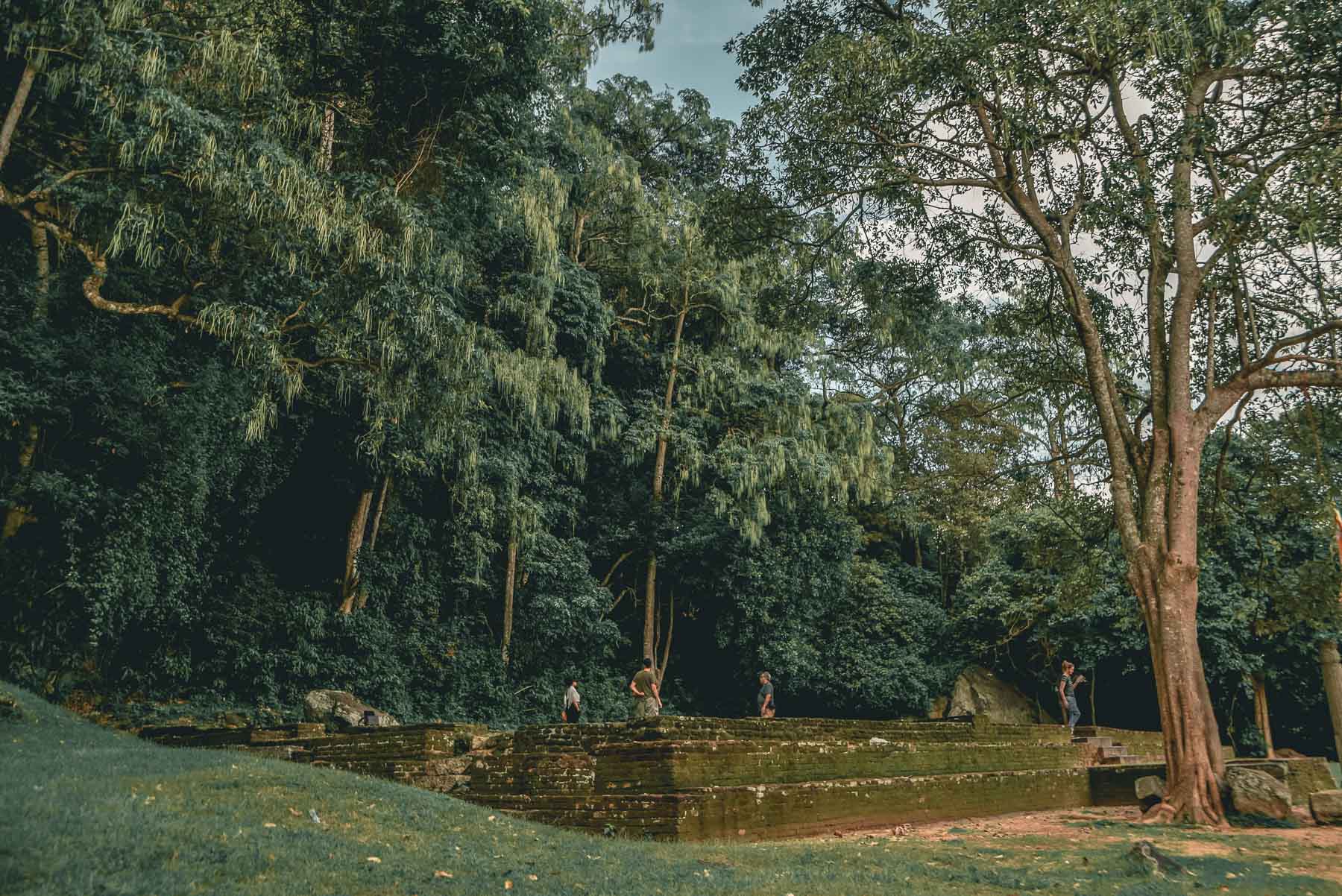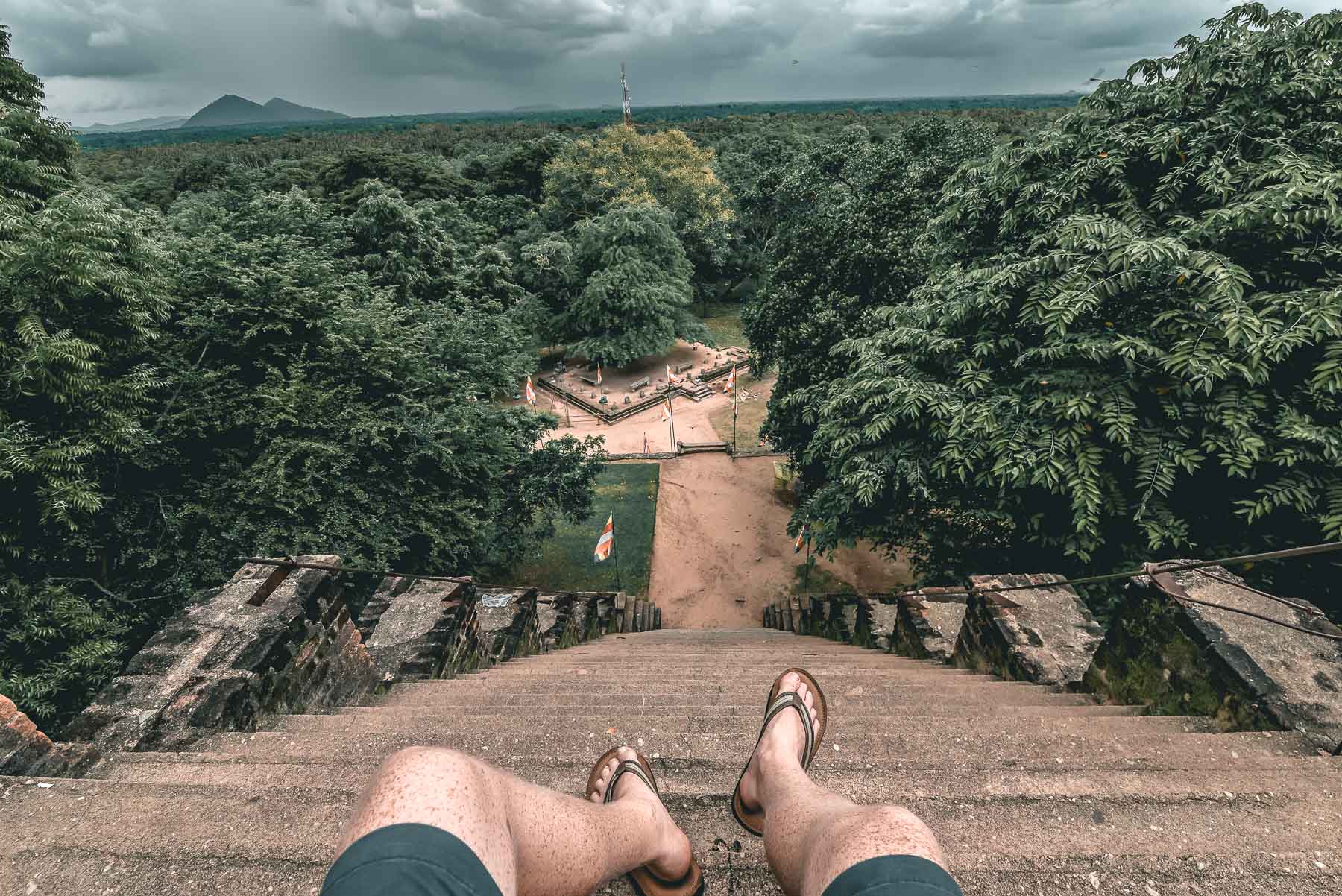 ---
Yapahuwa Rock Summit
Now, I think our tour group was actually meant to stop here and head back down to the bus…but I know I couldn't come this far and not make it to the top of the mountain!  This is where things got a bit tricky, as the remainder of the rough path to the top of the rock is a continuous steep trek.
But the more I climbed, the better the views got – hence my inspiration!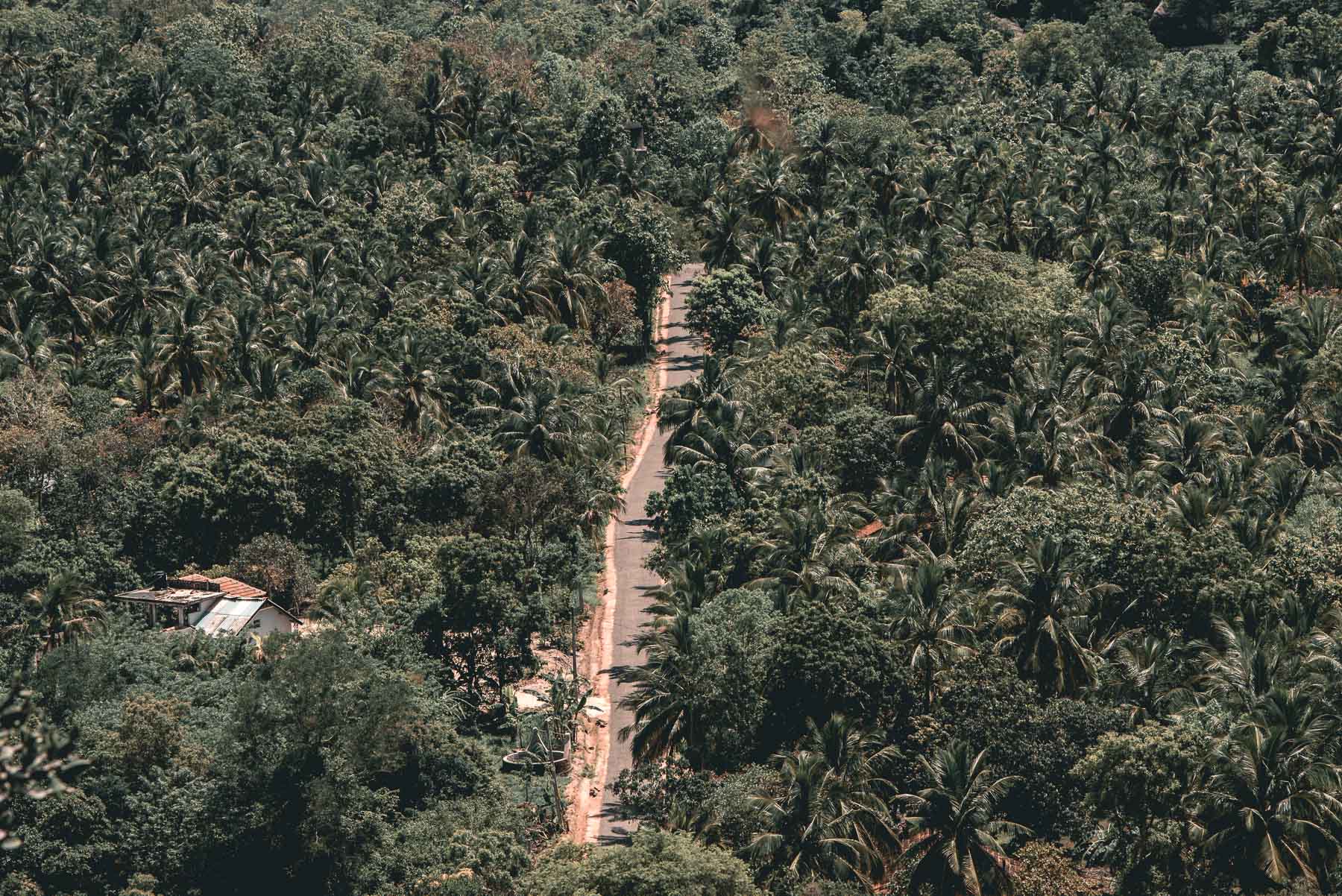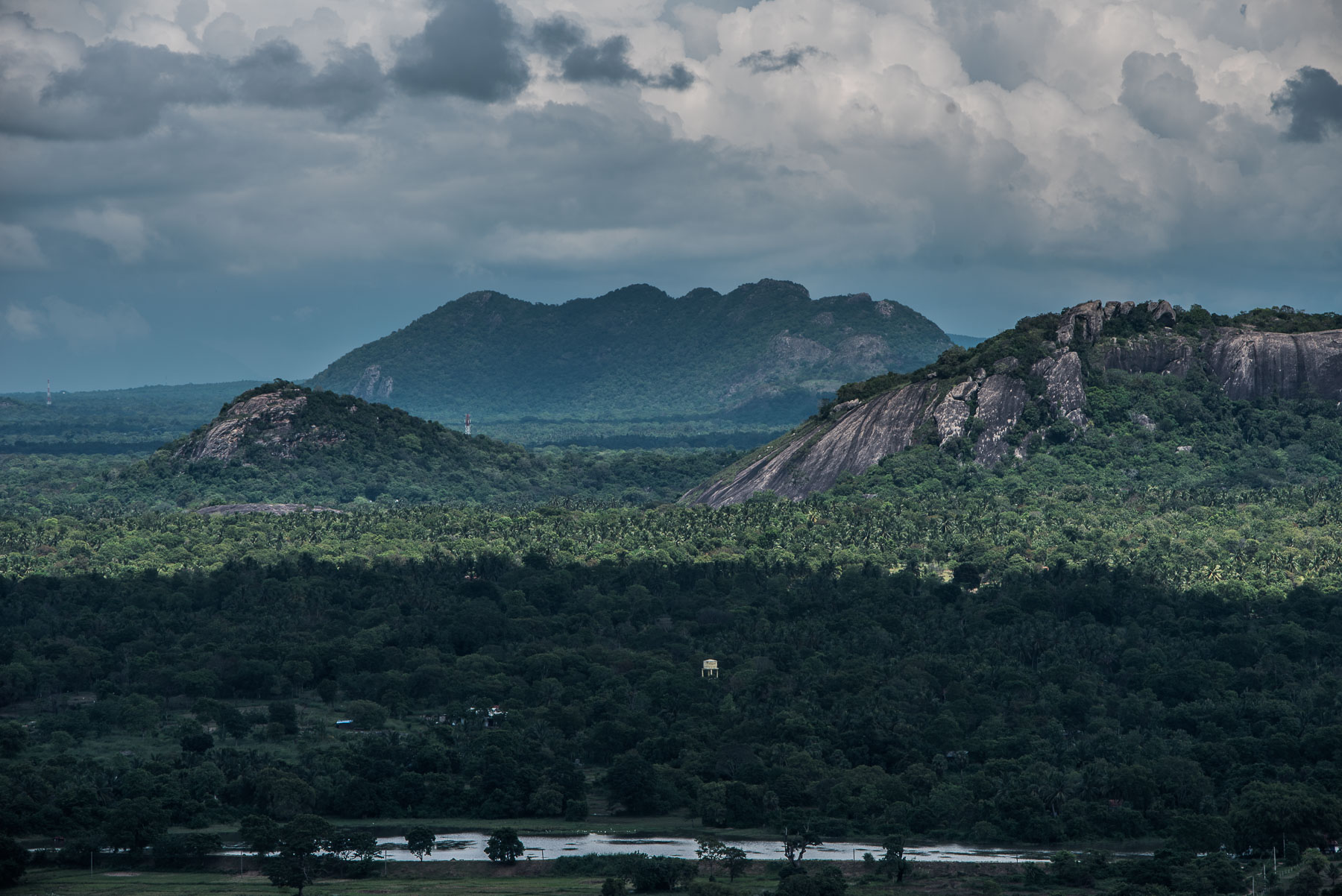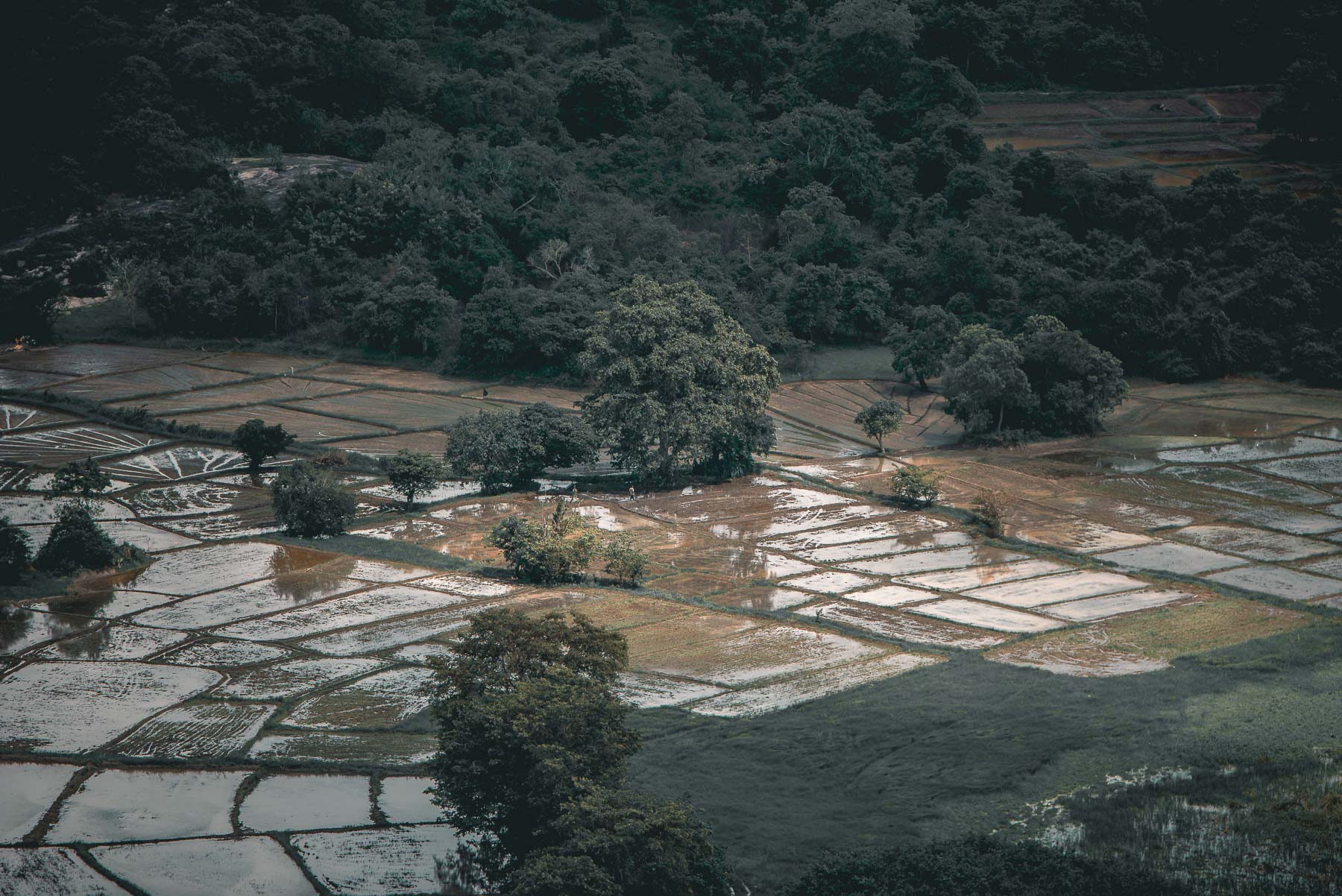 Upon arrival to the summit, you will be rewarded with 360º views of the entire region.  These sprawling views are signature Sri Lanka, and reminded me of my first trip to the country four years ago when I did the Sigiriya Rock Fortress hike  Wide-open rice paddies, rolling green landscapes, and lush green jungles as far as the eye can see.  Even with some clouds in the sky limiting the detail in the far off the mountains, the views were completely beautiful.
Here are some of my favorite shots from the summit!  Which one is your favorite…?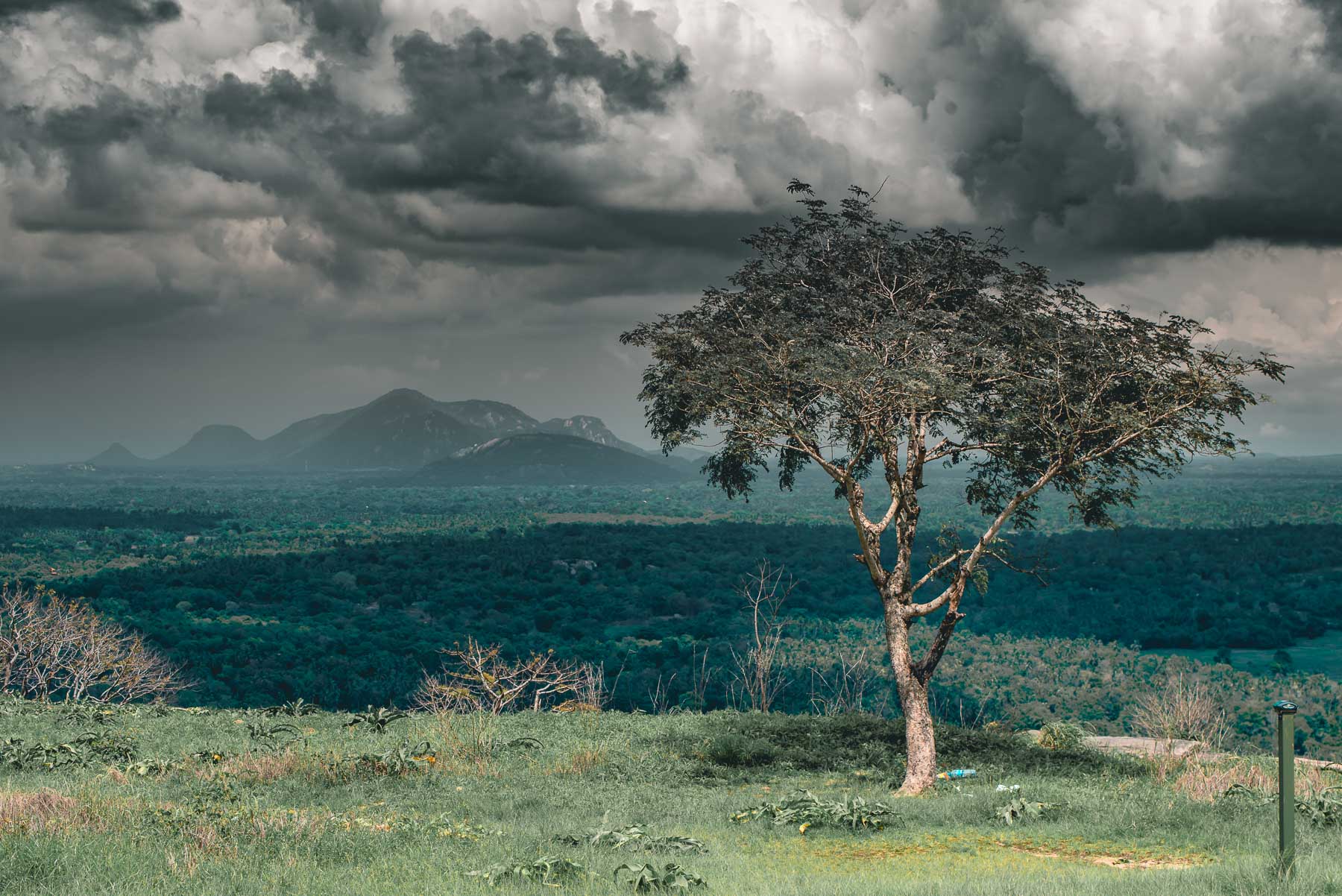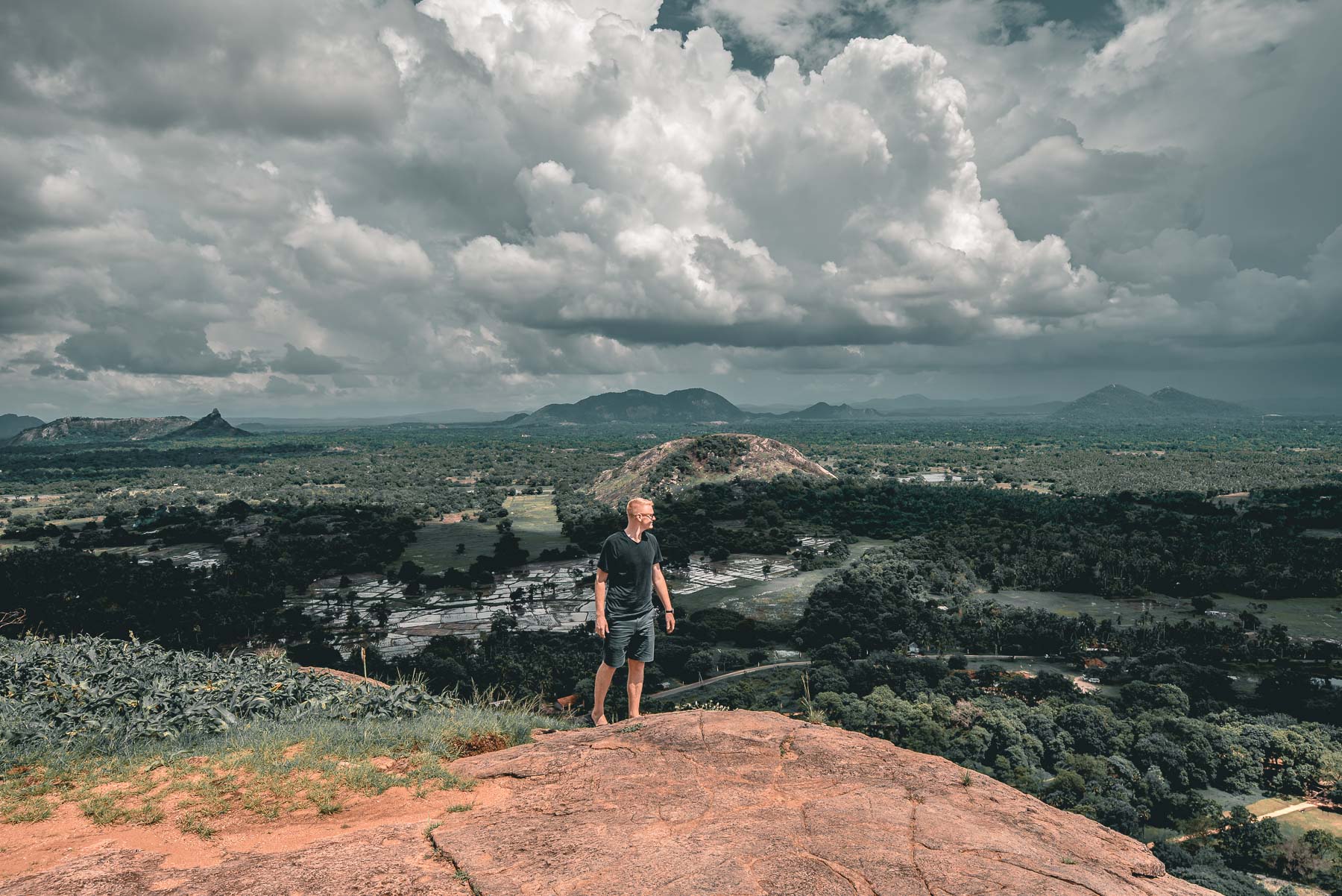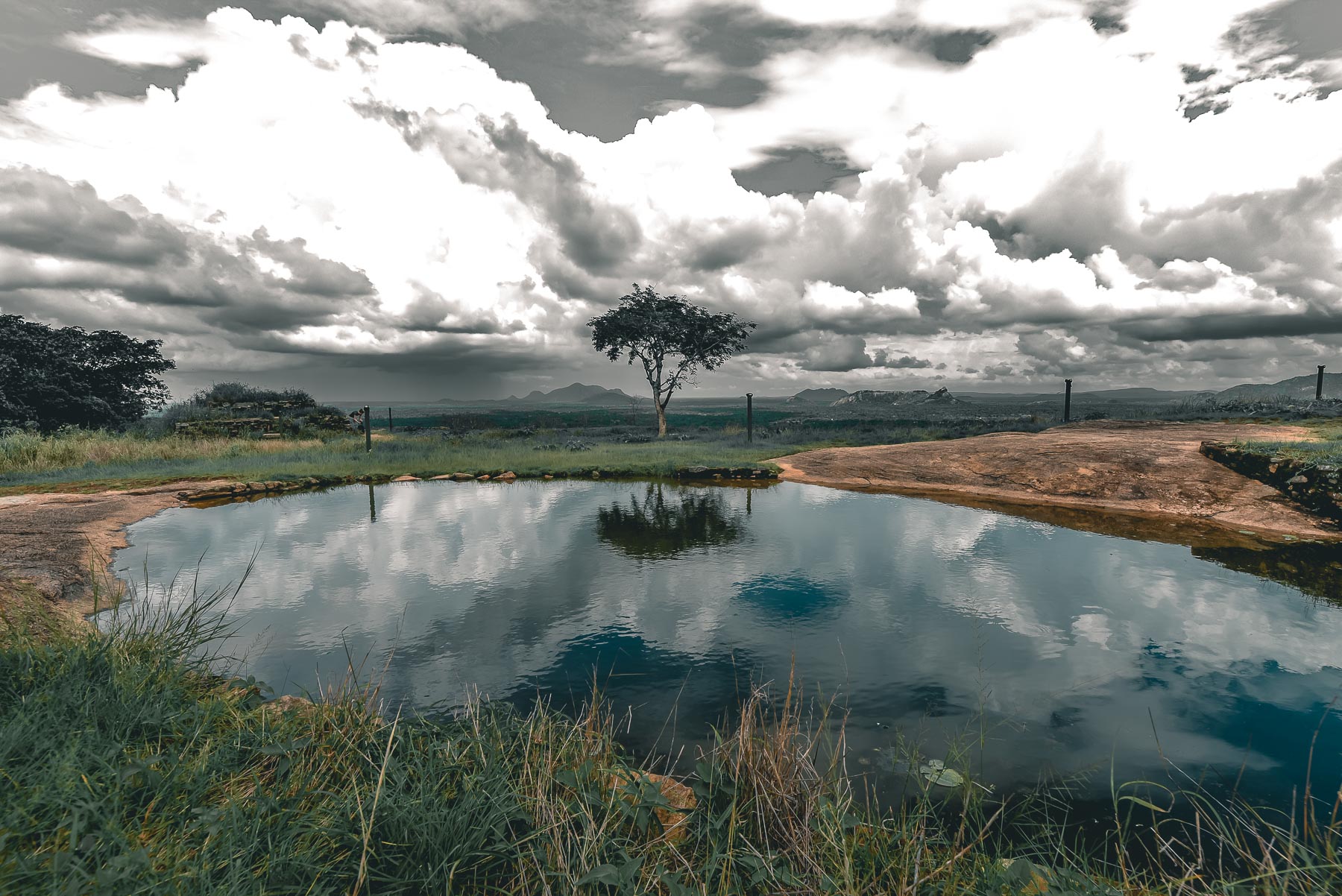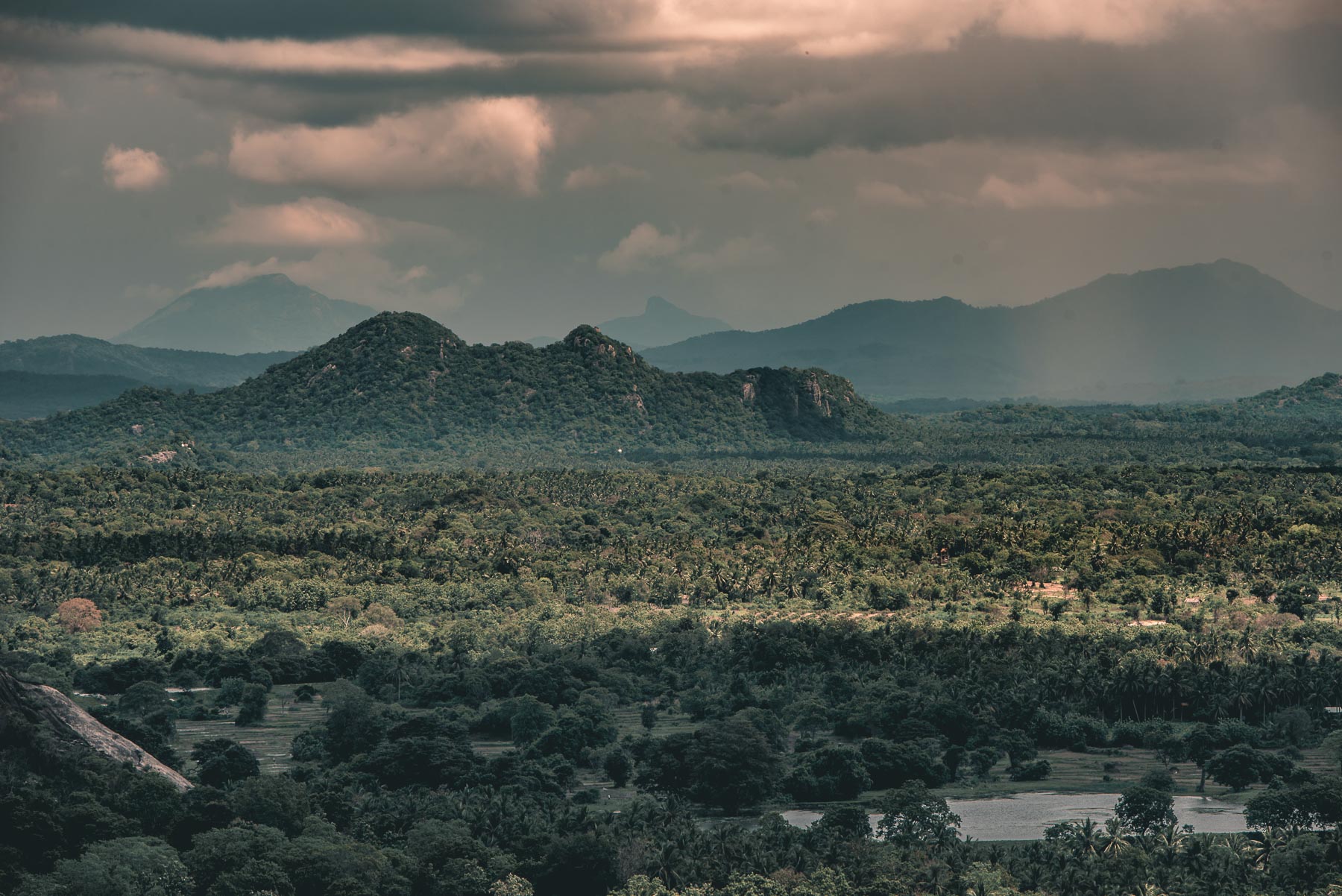 ---
With only the sounds of my camera shutter and a few bugs zipping around the air…I relished in the silence found at the summit.  An amazing moment, and a terrific way to spend an afternoon.
**One thing I noticed was that there were barely any other tourists there besides the people in our group.  It made for a very pleasant sightseeing experience, especially compared to other places in Sri Lanka like Sigiriya Rock which is swarming with tourists every day!**
Unfortunately, the clouds started turning a bit too gray, and we had to hastily make our way back to the bus.  While I made it just in time to stay dry, many people in our group weren't as lucky (and came back drenched from the tropical monsoon rains that occur in Sri Lanka). Ahh, the struggles of traveling in the rainy season, lol.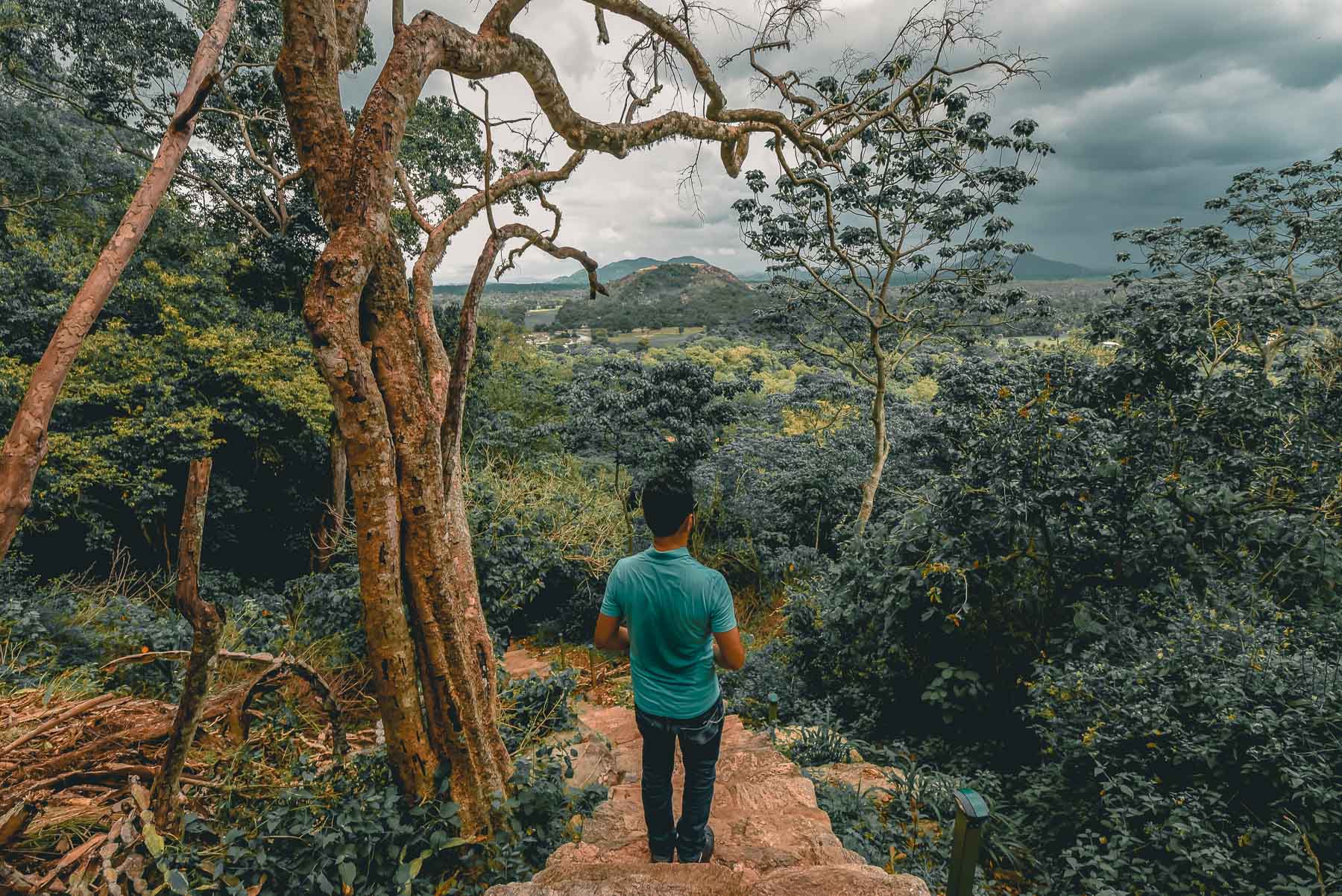 ---
Yapahuwa Rock Fortress Opening Times & Entrance Fee
One of the things I find interesting about traveling in Sri Lanka is that everything like accommodation, food, drinks, and tours can be really cheap and affordable.  The only thing I found to be expensive was the entrance fees (like $35 for Sigiriya and $25 for Yala National Park).
Fortunately,  Yapahuwa Rock Fortress is one of the cheapest in the country, and tickets will only cost you $3.50 U.S.D per adult)
Opening Hours:  8:00 A.M – 5:00 P.M (TripAdvisor)
Just remember that since this is an important religious site as well, you must dress accordingly and wear clothing that covers your shoulders and knees!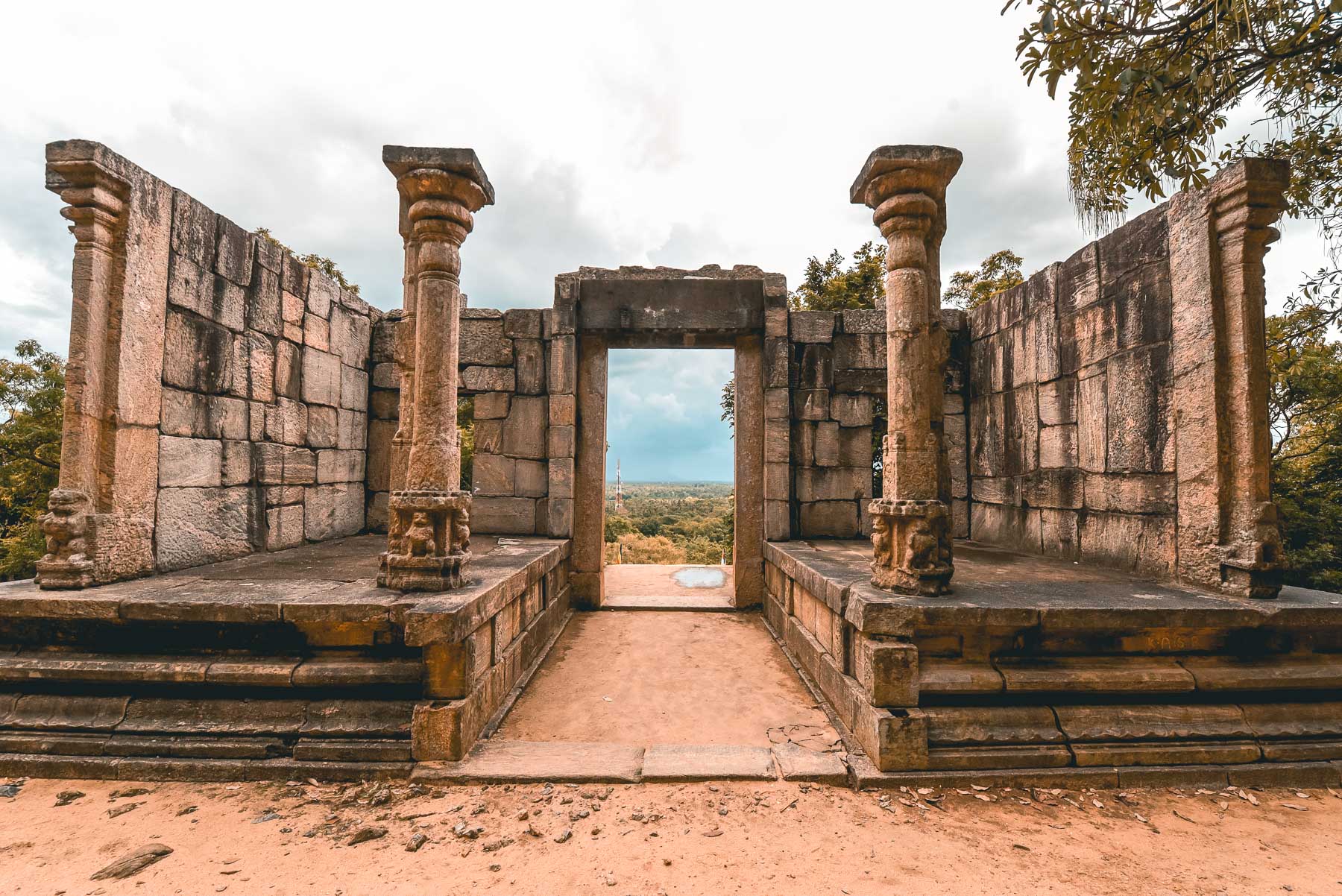 ---
Planning a trip to Sri Lanka…?
Take a read through some of my other articles about my travels in this breathtaking country.
Kaudulla National Park | An Elephant Jeep Safari Adventure for the Bucket list
35 Instagrams That'll Inspire You To Visit Sri Lanka
10 Amazing Things to do in Arugam Bay, Sri Lanka
Learning to Surf in Sri Lanka | Visiting Weligama & Midigama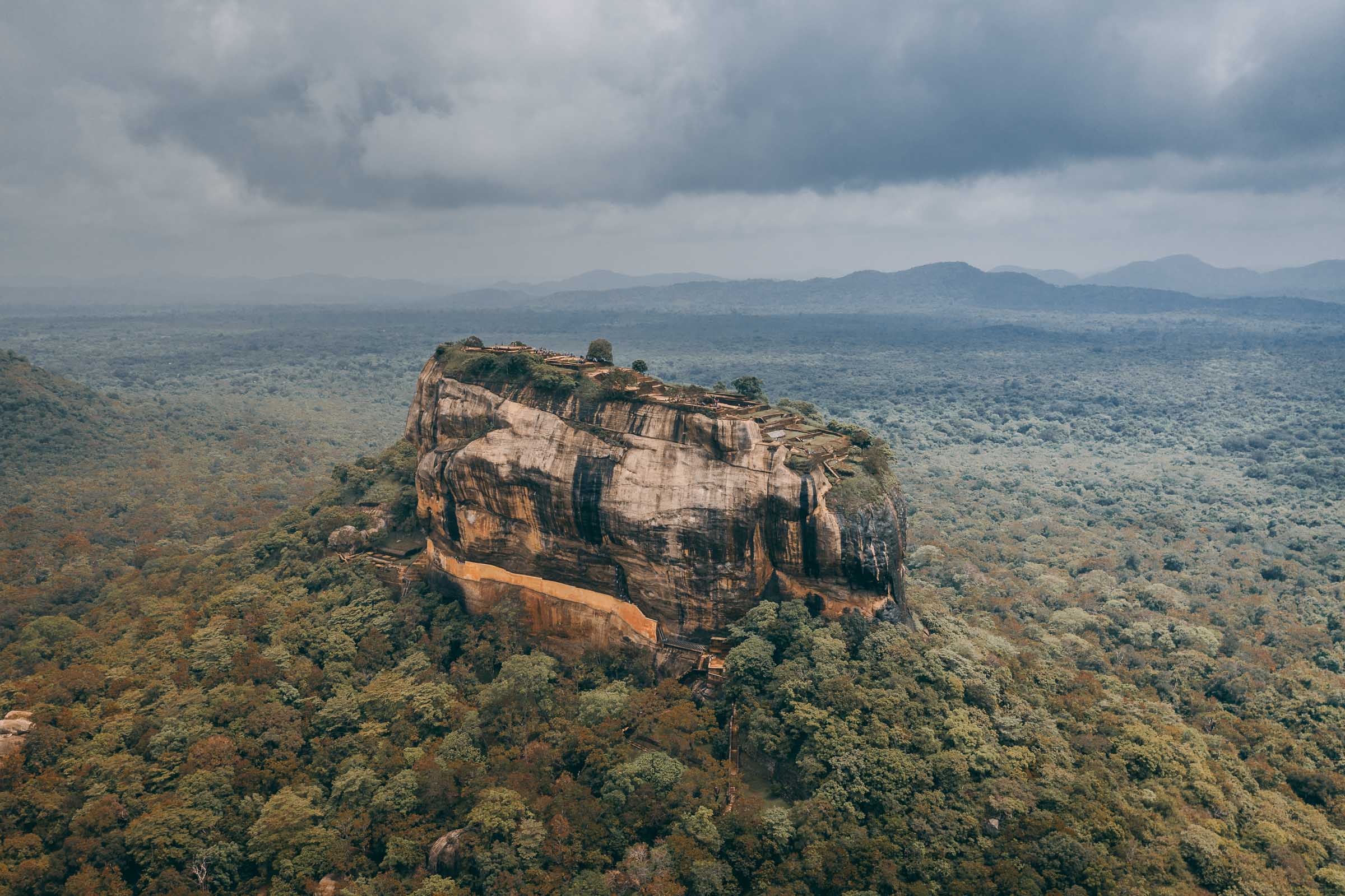 ---
Thanks for reading about the Yapahuwa Rock Fortress!
If you're not already, make sure to follow along on my travels on Instagram & Facebook, and feel free to shoot me an email with any questions you have about traveling around Sri Lanka!  I'm always happy to help any way I can.
---
I was invited to Sri Lanka as a hosted blogger for TBC Asia 2018, sponsored by Cinnamon Hotels and Sri Lankan Airlines. As always, all opinions are my own.  
---
SHARE THIS ARTICLE!!
https://www.jonesaroundtheworld.com/wp-content/uploads/2018/12/Yapahuwa-Rock-Fortress-10.jpg
1202
1800
Dave
https://www.jonesaroundtheworld.com/wp-content/uploads/2017/03/logotry-1-1-300x106.png
Dave
2018-12-02 14:12:43
2018-12-02 14:17:28
YAPAHUWA ROCK FORTRESS | Steep Stairways, Jungle Treks & Epic Viewpoints