Planning a trip to paradise and searching for the best things to do in Cozumel, Mexico? There are very few places in the world that can compare to this vibrant, tropical paradise/ scuba-divers' dream destination. Although this Mexican island is rustic in nature, it's a popular pit stop for cruises passing through the Caribbean Sea, but it would be a fantastic weekend getaway on its own!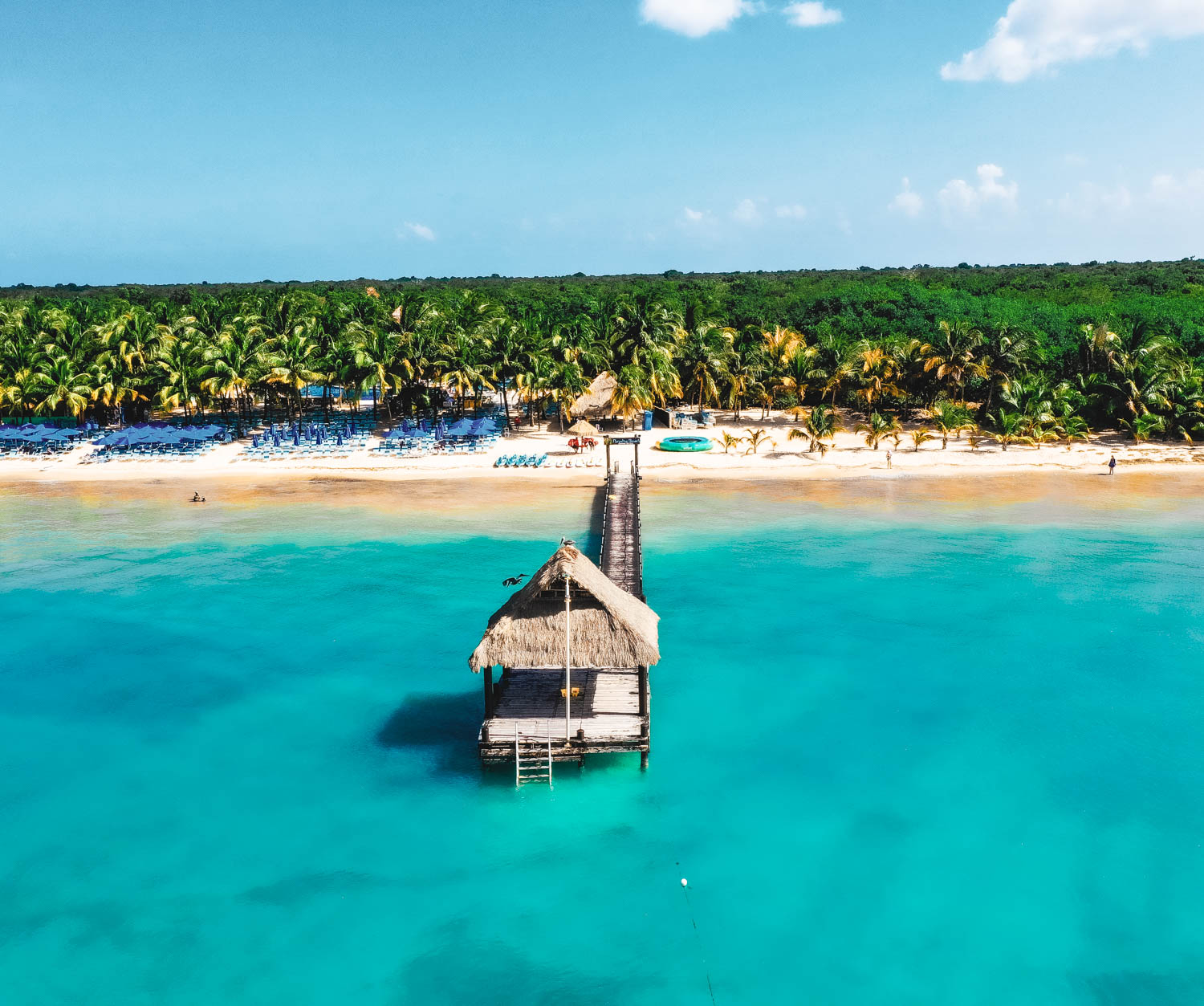 Cozumel is a relaxing natural wonderland, and If you're an outdoor enthusiast then the large island has a lot to offer. While other areas in Mexico come with safety warnings, Cozumel offers nothing but friendly hospitality, gorgeous views, and unlimited fun.
The weather is fantastic throughout the year – which is handy if you want to enjoy all of the beaches – and English is widely spoken. Cozumel strikes the perfect balance between exotic vacation, convenience, and unforgettable experiences.
Cozumel is truly a gorgeous island, and I had such a fantastic trip here! To help you do the same, here's a list of the top things to do in Cozumel to assist in the trip-planning fun!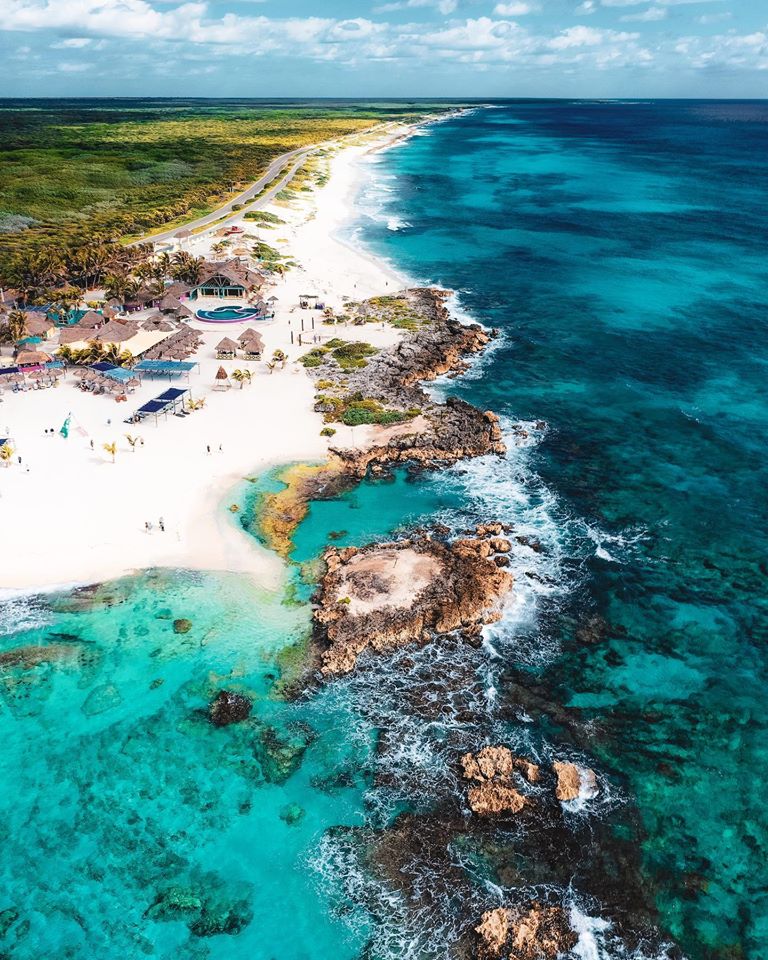 ---
The Best Things To Do In Cozumel
Things to do in Cozumel are countless. From indulging in the natural wonder to relaxing with a cocktail (or cold beer) in hand – here's my list of the best things to do.
---
1) SCUBA DIVING
Cozumel has a reputation for being one of the best diving spots in the Caribbean, and that's why I've put this at #1! This was the main reason why I went to Cozumel (to get my scuba certification), and the dives I did were truly remarkable!
The abundance of marine life and an extensive supply of diving sites found around Cozumel will blow your mind.
If you're not certified, this would be a great place to complete your course! I went with Scuba Tony | Cozumel Scuba Diving, and would highly recommend them! All of their staff were very friendly and knowledgeable, and made each day out on the boat a highlight of my trip!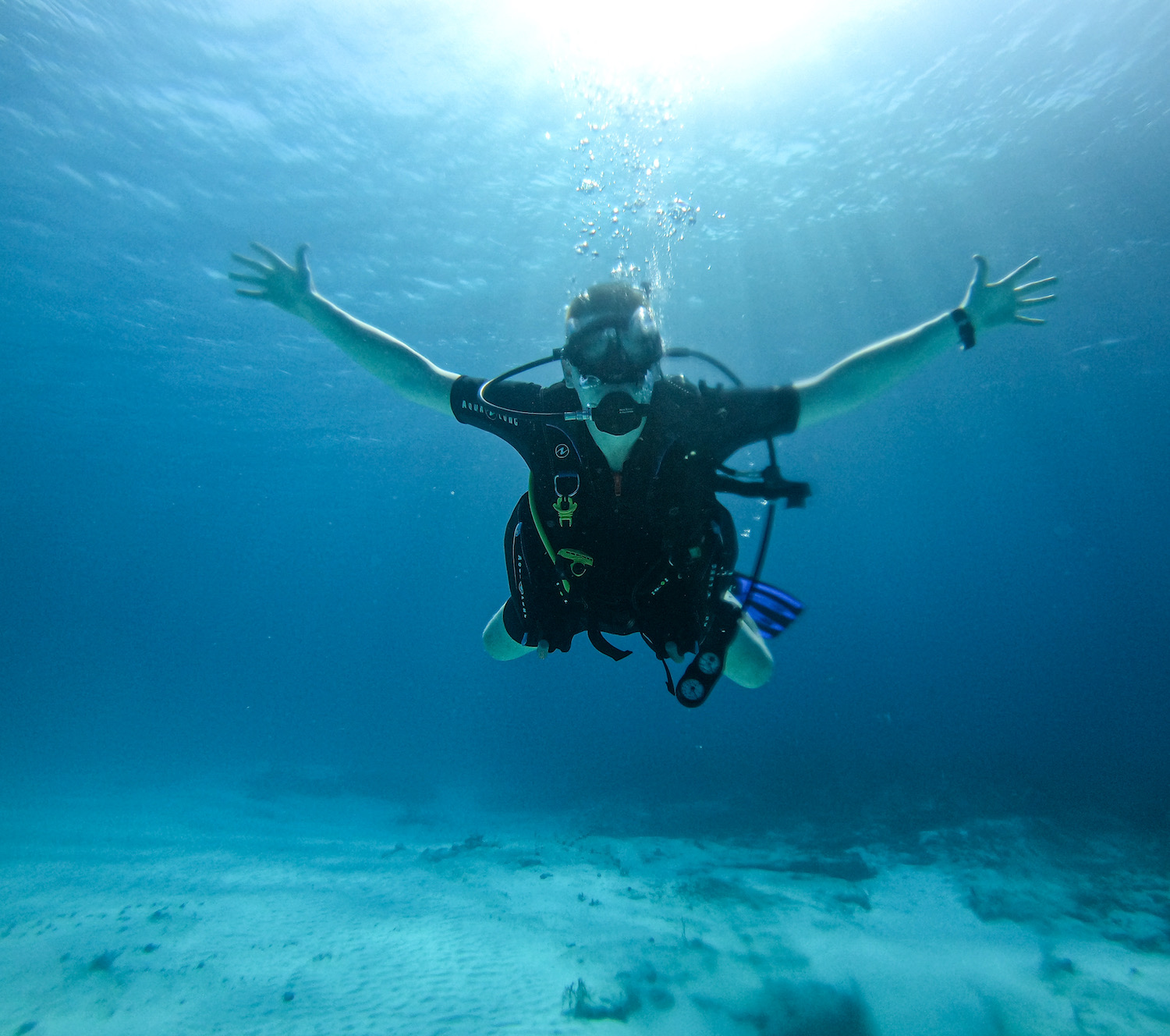 ---
2) Go Snorkeling
So if you're unable or uninterested in scuba diving – you still MUST go out and explore the marine wildlife in Cozumel! The majority of the beaches in the area are great spots to explore with a mask and fins, but I'd suggest getting out into deeper waters to explore the reefs. I did a snorkeling boat tour one day when I wasn't able to go diving, and it was awesome!
While you can rent snorkeling gear all around the island at a cost, I'd suggest bringing your own or buying a mask to avoid wasting money.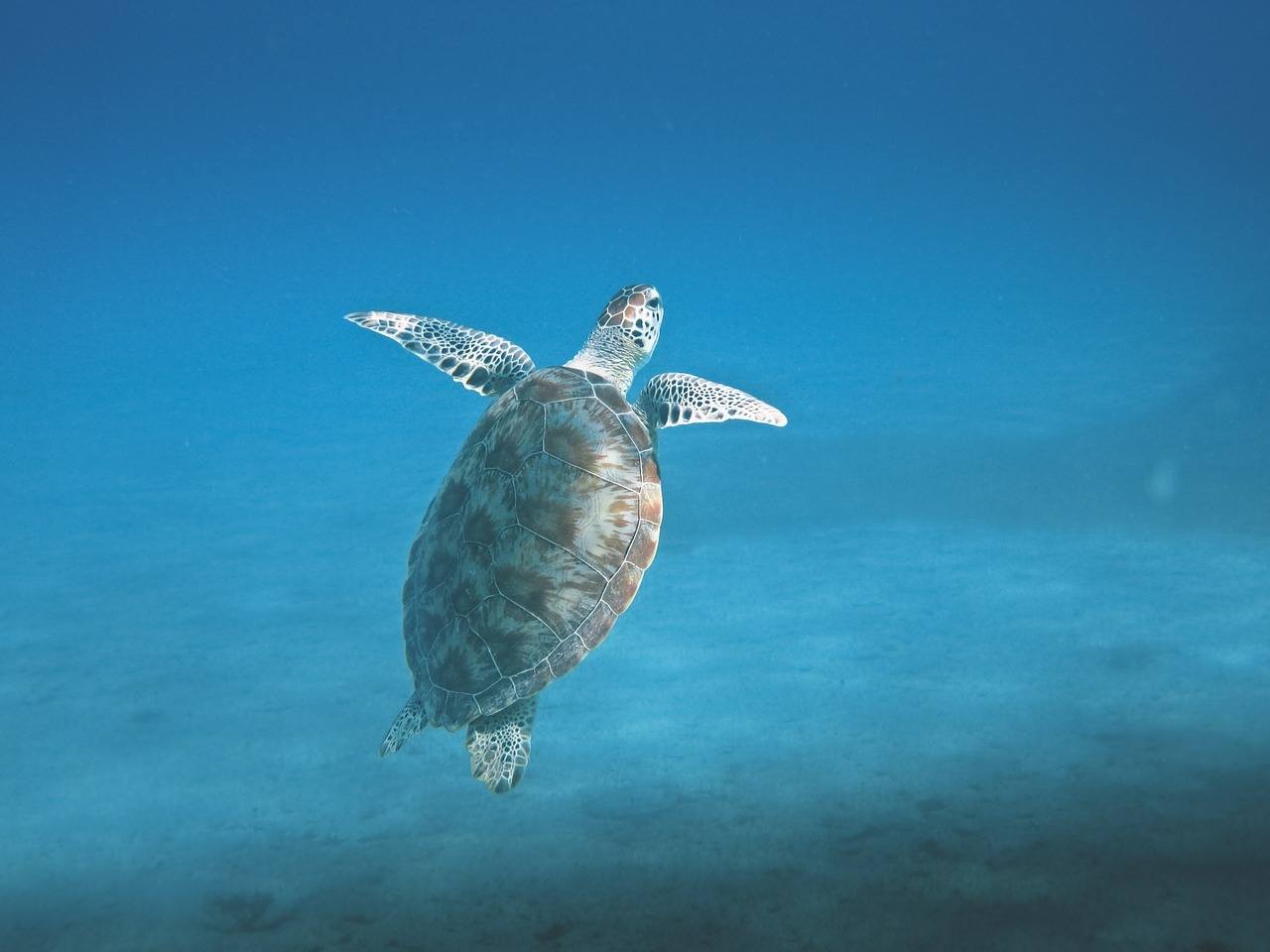 ---
3) Spend a Day on Paradise Beach
The name says it all! As an island, Cozumel boasts plenty of great beaches. However, Paradise Beach is undoubtedly one of the best. When looking at the Cozumel map, you'll find Paradise Beach on the western side of the island. You'll also find that it is a great place for families, groups of friends and large groups.
While the beautiful, pristine waters are great to swim in, I must warn you that the beach is a popular spot for passengers of cruise ships passing by. If crowds give you anxiety, then I suggest that you give this one a skip – or go very early in the morning.
There's tons of beach restaurants offering up delicious Mexican food, and has lots of activities as well.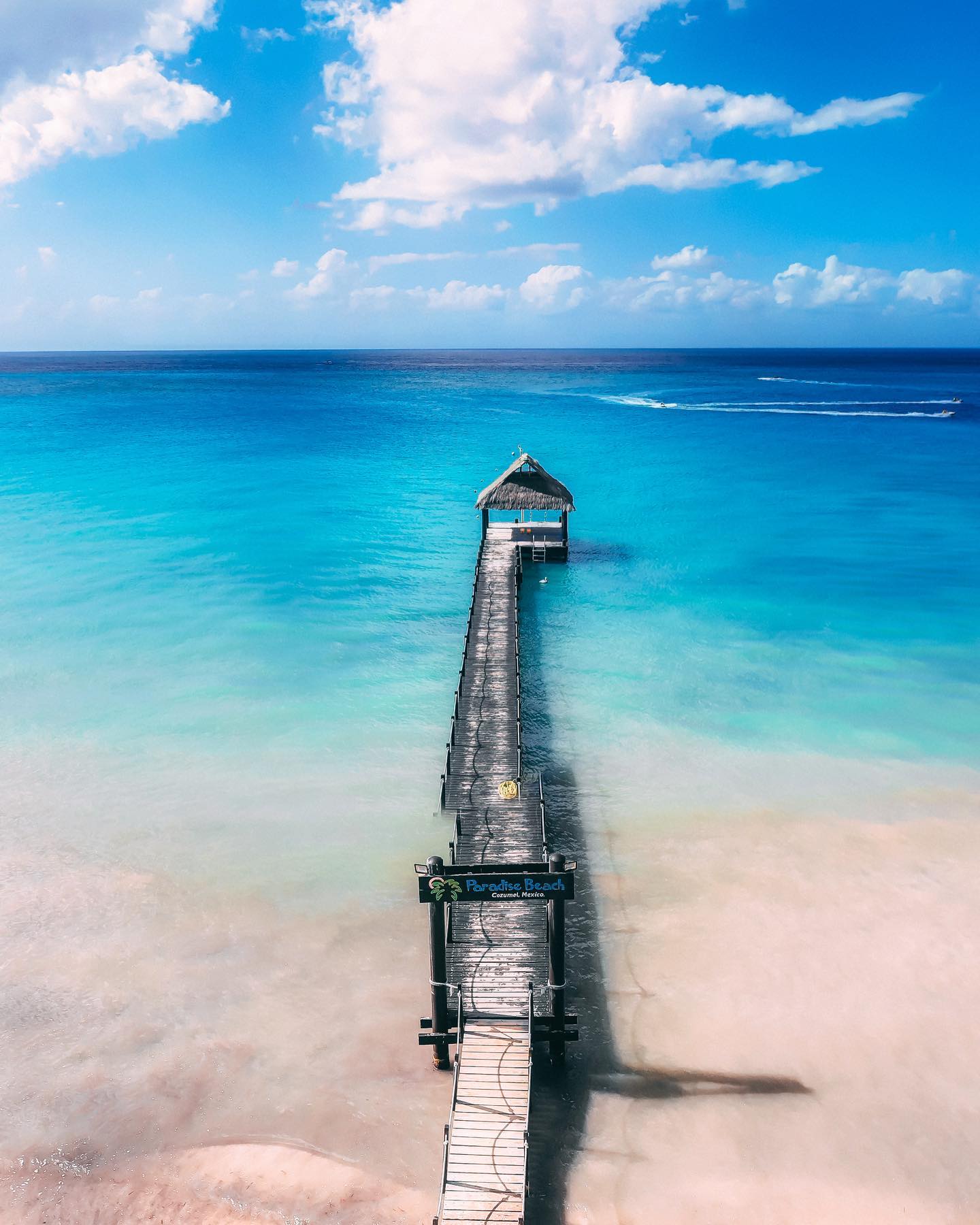 ---
4) Explore San Gervasio Ruins
San Gervasio is a Mayan archeological site with a magical atmosphere that will send shivers down your spine. Previously a holy site dedicated to the goddess of fertility, the San Gervasio Ruins, the Temple of Ix-Chel is the focal point inside.
The historical site is open from 8 am to 3:45 pm every day and is a fantastic activity to fit in with your beach itinerary. While there are many sites on the island, San Gervasio Mayan Ruins are by far the most renowned.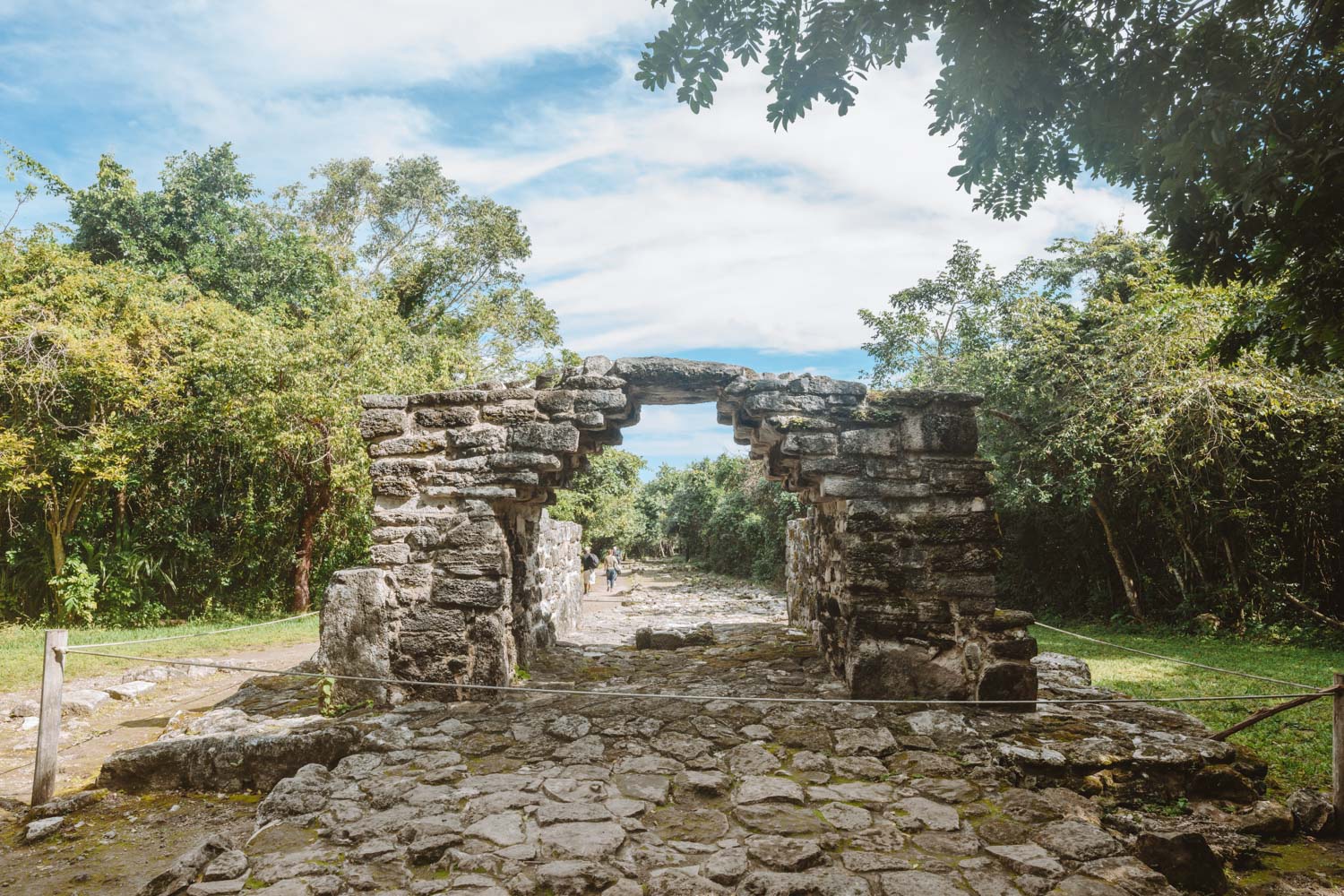 ---
5) Visit Chankanaab National Park
This outdoor adventure park is located inside the National Reef Marine Park in Cozumel and is renowned as being one of the island's top attractions. The activities on offer seem endless, from an eco-archeological tour and sea lion show to snorkeling and scuba diving on the beautiful beaches.
Chankanaab Park is open Monday to Saturday, from 8 am to 4 pm. You can easily lose track of time as you jump from the massage spa to the restaurants and the various activities. Make sure that you don't leave without stopping by the tequila factory!
Arrive prepared and pre-book your Chankanaab Adventure Park Ticket here
"Discover the white sand beaches, magnificent reef, and amusement attractions of Chankanaab Beach Adventure Park. Enjoy snorkeling and a buffet lunch at this tropical wonderland also offering nature walks, crocodile exhibits, and sea lion shows."
🐬 Chankanaab Beach Adventure Park | Cozumel, Mexico | Snorkeling | Ultimate Tour
---
6) Discover Mexico Park
Step inside a world of miniature models and discover all that Mexico has to offer – even outside Cozumel. The park showcases top Mexican attractions, such as the Mayan Ruins of Tulum, and offers incredible insight into the local culture.
One of the newest attractions on the island, Discover Mexico Park is located just outside San Miguel and is open from 8 am to 4 pm (Monday to Saturday). Once inside the cultural park, you can expect a variety of tours and experiences – such chocolate making and a Mexican flavors tour.
Win with this awesome Chankanaab Park and Discover Mexico Park combo ticket!
"Stories, people, art, food, gardens, architecture, music, and traditions all blend together to create the rich history and culture of Mexico. Here at Discover Mexico Park Cozumel, we connect our guests to the colorful heritage of Mexico – past and present! Our grounds and our tours are designed to appeal to all five of your senses, giving you an accurate, comprehensive overview of the richness of Mexico. Our interactive park offers family-friendly limited mobility access to our botanical gardens, our Museum of Mexican Traditional Arts, and specialty tours for an array of interests."
---
7) Relax At Playa Palancar
Another great beach in Cozumel is Playa Palancar. It's particularly popular among those who enjoy water sports such as kayaking, snorkeling, sailing, and diving. As a result, there are plenty of sports rental equipment stores around, as well as tasty spots to eat.
Palancar Reef, in particular, is a loved spot among divers. Thanks to conservation efforts, the reef is vibrant with marine life and is known as one of the best spots to dive. Further south than the main town, Playa Palancar is authentic and completely unpretentious.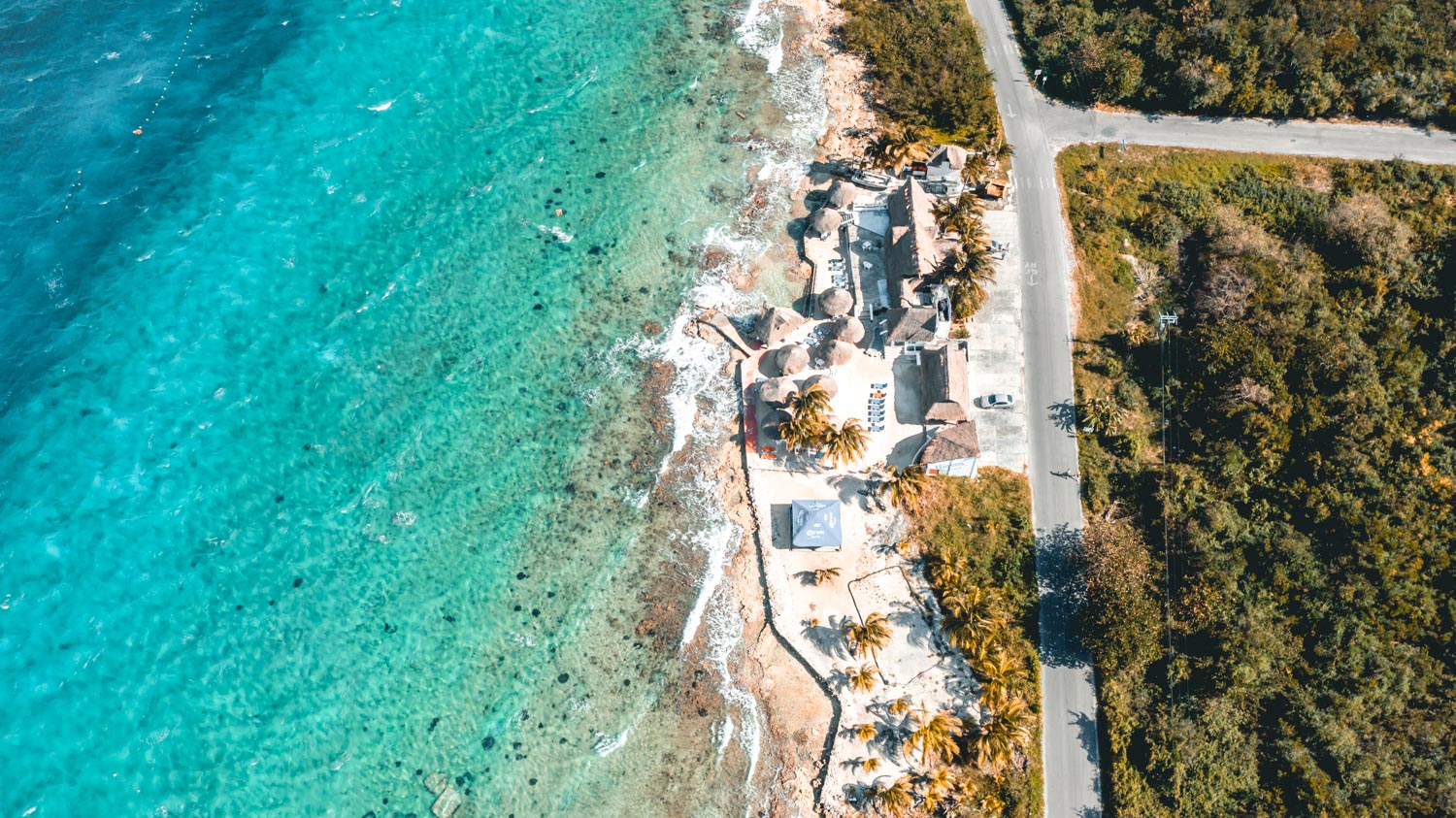 ---
8) Venture To Punta Sur
Punta Sur is the southern point of the island and offers an escape from the hustle and bustle of the port in the main town. Not only does the area offer unlimited opportunities to dive, relax and go swimming in the sea, but Punta Sur Park is also a must-do for wildlife lovers.
The ecological park is home to exotic birds, sea turtles, and even crocodiles. The park is open from 9 am to 4 pm from Monday to Saturday, and entrance costs as little as USD $16. You can expect long lines of white sand, pristine waters and a touch of history from the local museums.
---
9) Go Mad At Playa Mia Grand Beach Park
If you've ever stayed in Cancun, then you'll be well acquainted with the resort life. Playa Mia Grand Beach Park is very similar. The adventure park comes complete with waterslides, pools, kayaks, paddle boats and Hobie cats.
A day at the park is one of the most popular Cozumel excursions – and for good reason. There are so many activities to do, tastes to try and natural beauty to enjoy. Just don't forget your sunblock.
---
10)
Join A Food Tour
It would be an absolute sin to go to Mexico and not try some of the local food. Mexican cuisine is a top pick in countries all over the world, and where better place to try it than in the homeland. While you can grab a seat at any of the remarkable restaurants, I'd suggest going one step further and booking a food tour.
With a food tour, you're able to learn about the origin of the food and even learn how to make some of the popular dishes. Before you know it, you'll be going home looking like an empanada!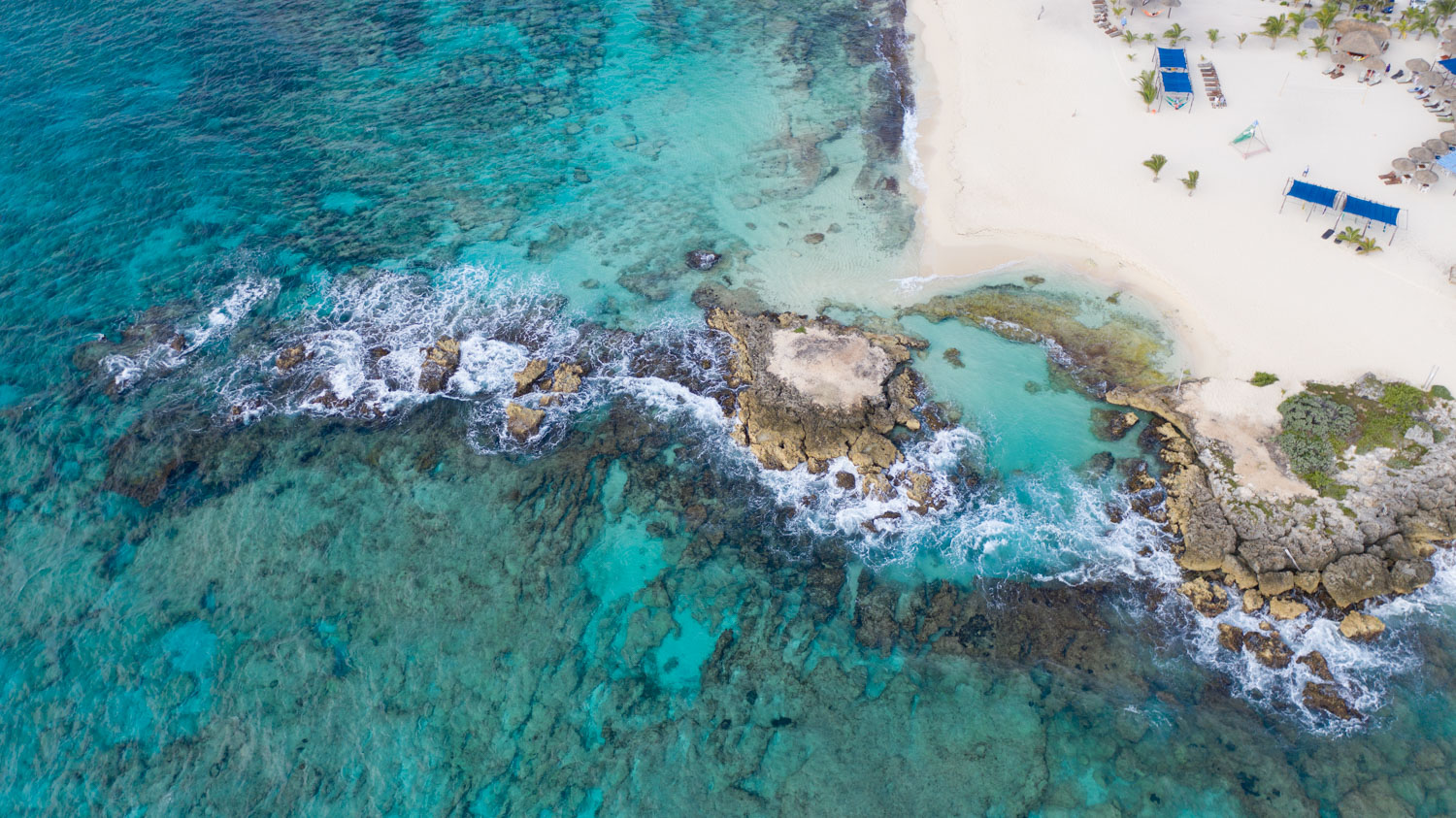 ---
11) Uncover The History Of San Miguel
Although Cozumel is known mostly for its white-sand beaches and crystal clear water, the island is also weighted with a rich history. If you're a history buff, then you simply have to allocate some time to discover this heritage.
The best way to do so is to start in San Miguel, the main city in Cozumel. The charming town offers an opportunity to discover the narrative of the island, while also taking in a beautiful view and indulge in a mouthwatering meal.
The best way to experience the history of an area is with a guided history tour.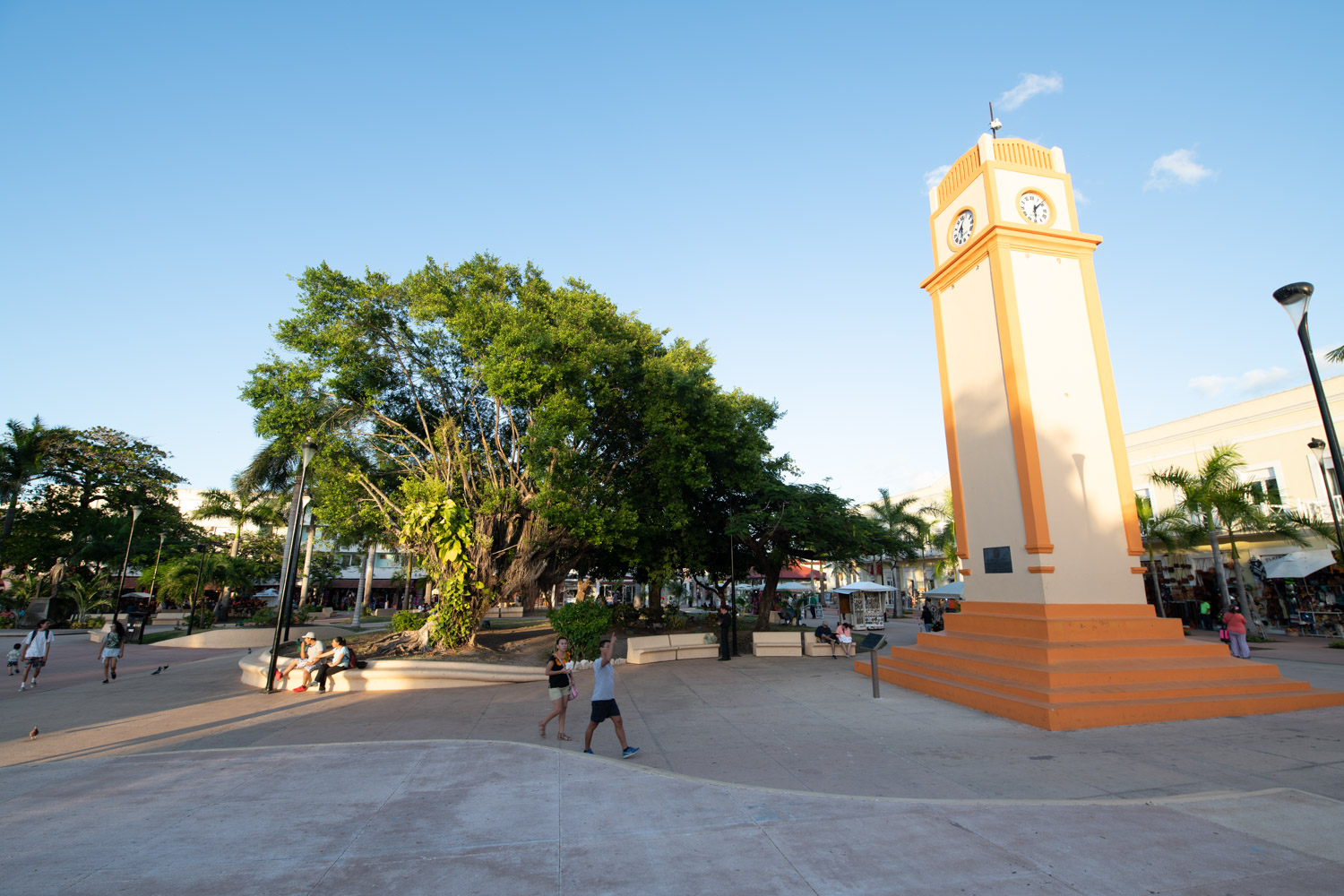 ---
12) Jungle Journey With An ATV
Calling all adventure junkies! Cozumel's raw nature extends further than the beaches to include a vibrant jungle. One of the most exciting things to do in Cozumel, Mexico, is to jump onto the back of an ATV and explore the secrets of Cozumel's jungle.
As you navigate the wilderness along the narrow paths, you can expect to discover the alternate side of Cozumel and all its glory. One of the most popular routes ends at Jade Cavern where you'll find refreshing turquoise water to dip your toes (and body) into.
These sort of adventures are best done with a guide. Book your ATV and Jade Cavern adventure here.
---
13) Cruise On A Catamaran Tour
Discover Cozumel's dynamic sea-world by hopping on board a catamaran and cruising beyond the shores of your favorite beach. You won't have to look far to find a catamaran that will take you to some of the best snorkeling spots that the island has to offer.
The 'sail and snorkel' combo is a popular one, and a catamaran cruise is on the top of the Cozumel bucket list. Sailing on a catamaran will introduce a level of relaxation and bliss that you couldn't possibly anticipate.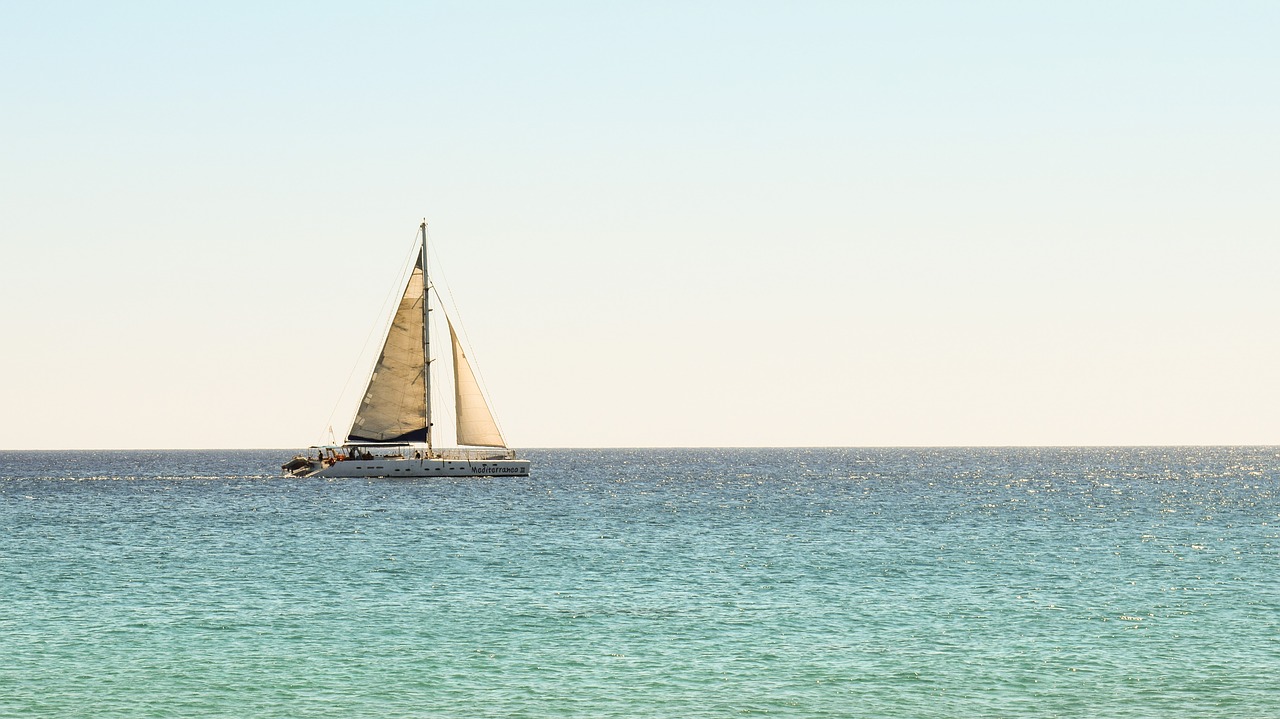 ---
14) Indulge At The Mayan Cacao Company
The world is divided into two sorts of people – those that love chocolate, and those that don't matter. The Mayan Cacao Company on the island of Cozumel allows chocolate-lovers to discover the history and art behind chocolate-making, growing their appreciation for the decadent flavor.
Take your pick from a chocolate workshop, a chocolate and Margarita workshop, tasting rooms and more. A visit to the Mayan Cacao Company is a one-of-a-kind experience that combines indulgence with education.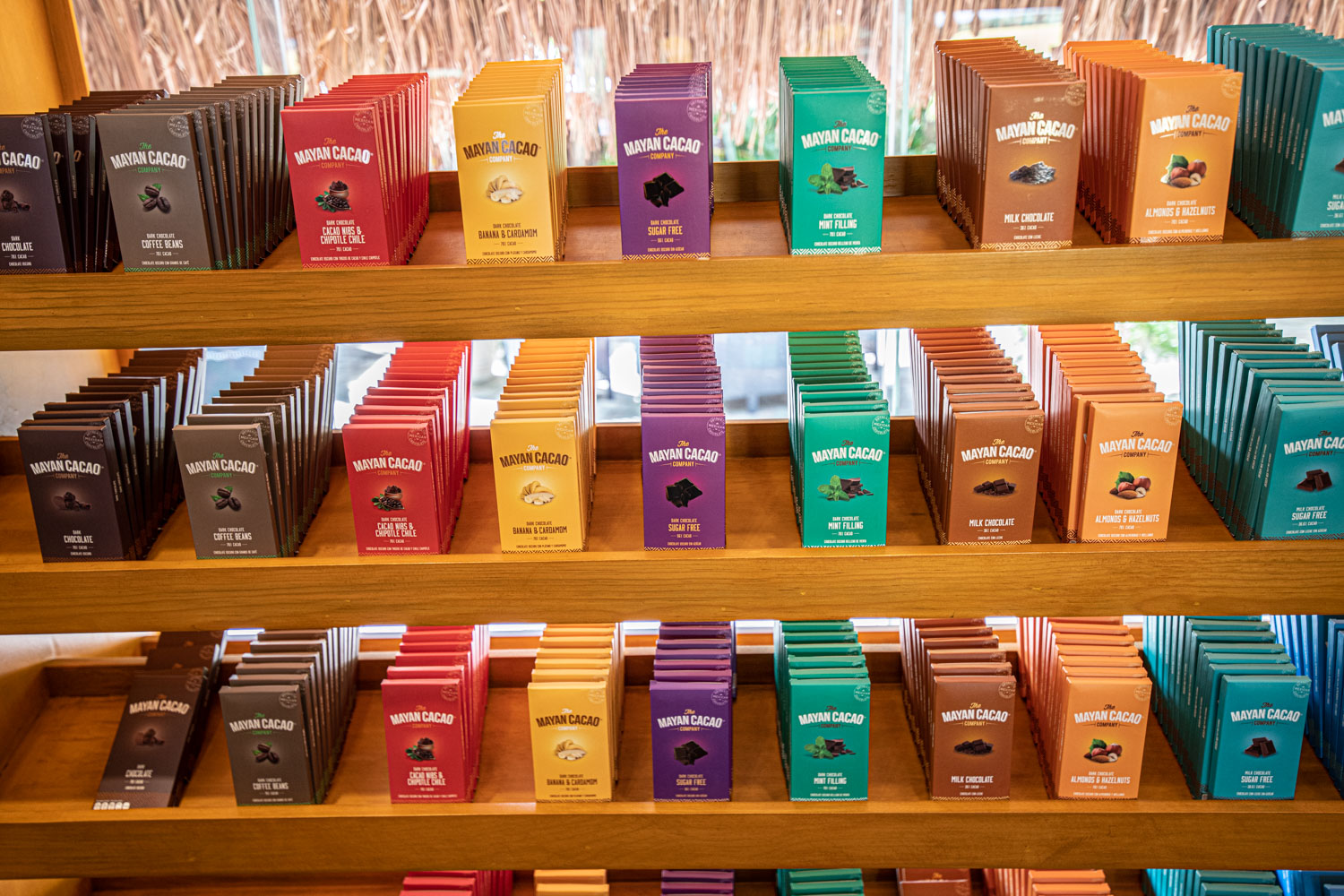 ---
16) Mayan Underworld
Although not exactly in Cozumel, a day trip to 'Chaak Tun Mayan Underworld' in nearby Playa del Carmen is an unforgettable experience. On this magical journey, you'll discover the underground river that is revered as one of the best-preserved cenotes in the Riviera Maya.
The experience conjures a sense of mysticism and wonder as you walk through a cavern filled with stalagmites and stalactites and dip your toes into Mayan history.
---
17) Submerge Yourself With Atlantis Submarines
What you see on the surface of the island is only half of the beauty. There's so much more to discover under the water. Take the opportunity to dive 100-feet below the water and discover more of the island's charm.
As an added bonus, you'll be accompanied by an expert guide to point out fascinating details that would otherwise have gone over your head.
---
Am I Missing Any Amazing Things To do in Cozumel, Mexico?
While my recent trip to Cozumel lasted about a week and I did as much as possible, I'm sure I'm missing a few key items on my list!
---
Where to Stay on Cozumel
While there are many things to do in Cozumel when stopping on a cruise, there is, even more, to explore when staying on the island. Speaking of which, here are some of the top places to stay when discovering the best of Cozumel.
The best place to stay will depend largely on what you want to achieve out of your trip. If you're looking for a quieter escape, then the south of the island is perfect. There are plenty of beaches and you'll be close to the diving site.
If beach living is what you're after, then check out Occidental Cozumel All Inclusive. The all-inclusive resort offers a world-class experience.
If you prefer to be in the hustle and bustle of tourism central, then make sure that you book a spot in town. There are several accommodation options that are close to restaurants and entertainment hubs.
Staying at Amaranto Bed and Breakfast puts you in the middle of the action. The comfortable spot is stylishly Mexican in design and a stone's throw away from the beach.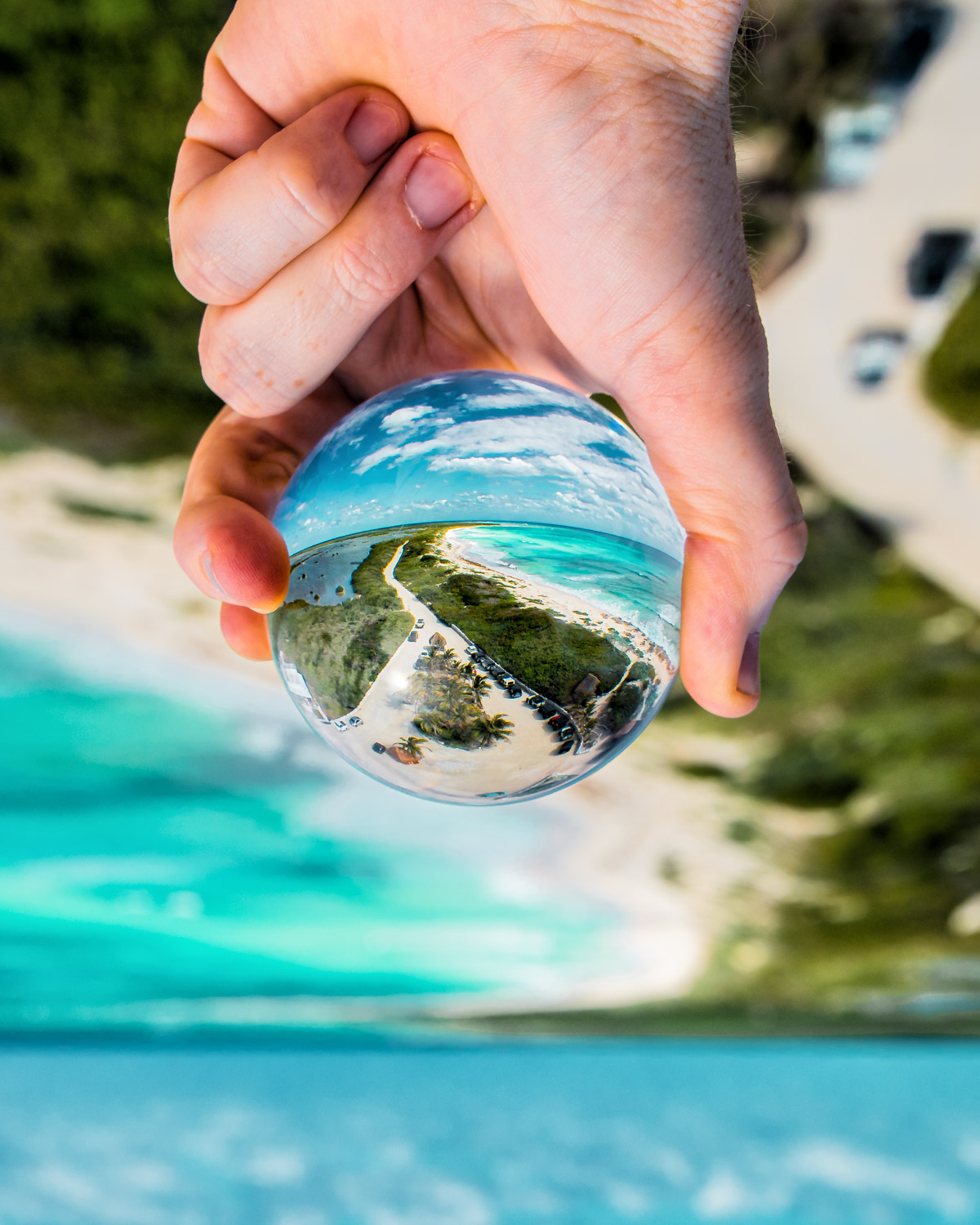 ---
Conclusion
There are so many fun things to do in Cozumel that you'll have a hard time picking your favorite. After spending a few days relaxing on the idyllic beaches, you'll be ready to explore the rest of what the incredible country of Mexico has to offer.If you want to enjoy a slightly different experience, then check out my list of the top music festivals in Mexico. You'll find the same rich culture and beautiful scenery – but with a little bit more music and a lot more dancing.
---
Thanks for reading about these things to do in Cozumel
Share this list with your Mexico Travel amigos!
https://www.jonesaroundtheworld.com/wp-content/uploads/2020/03/Things-to-do-in-Cozumel.jpg
960
768
Dave
https://www.jonesaroundtheworld.com/wp-content/uploads/2017/03/logotry-1-1-300x106.png
Dave
2019-03-27 00:39:28
2020-03-27 00:58:32
Top 16 Things To Do in Cozumel, Mexico