Are you looking for the best hostels in Thailand!? Well, I'm here to help, because I've spent a lot time backpacking around Thailand, and have stayed at some pretty epic hostels!
Planning a backpacking trip across South-East Asia can seem a little intimidating at first, but it really doesn't have to be that complicated! All you need to do is figure out your Thailand itinerary, book a few nights at some hostels, and the rest will simply fall into place!!
Thailand is one of the most heavily visited countries in Southeast-Asia, and it's actually super easy to get around the country, organize epic day-trips/ activities, and meet fellow travelers. There are literally thousands of backpacker hostels spread out around Thailand, but I've put together the only list you'll need to plan your backpacking trip! If you stay at all of these hostels, I can guarantee some of the most fun, wild, and crazy hostel experiences of your life!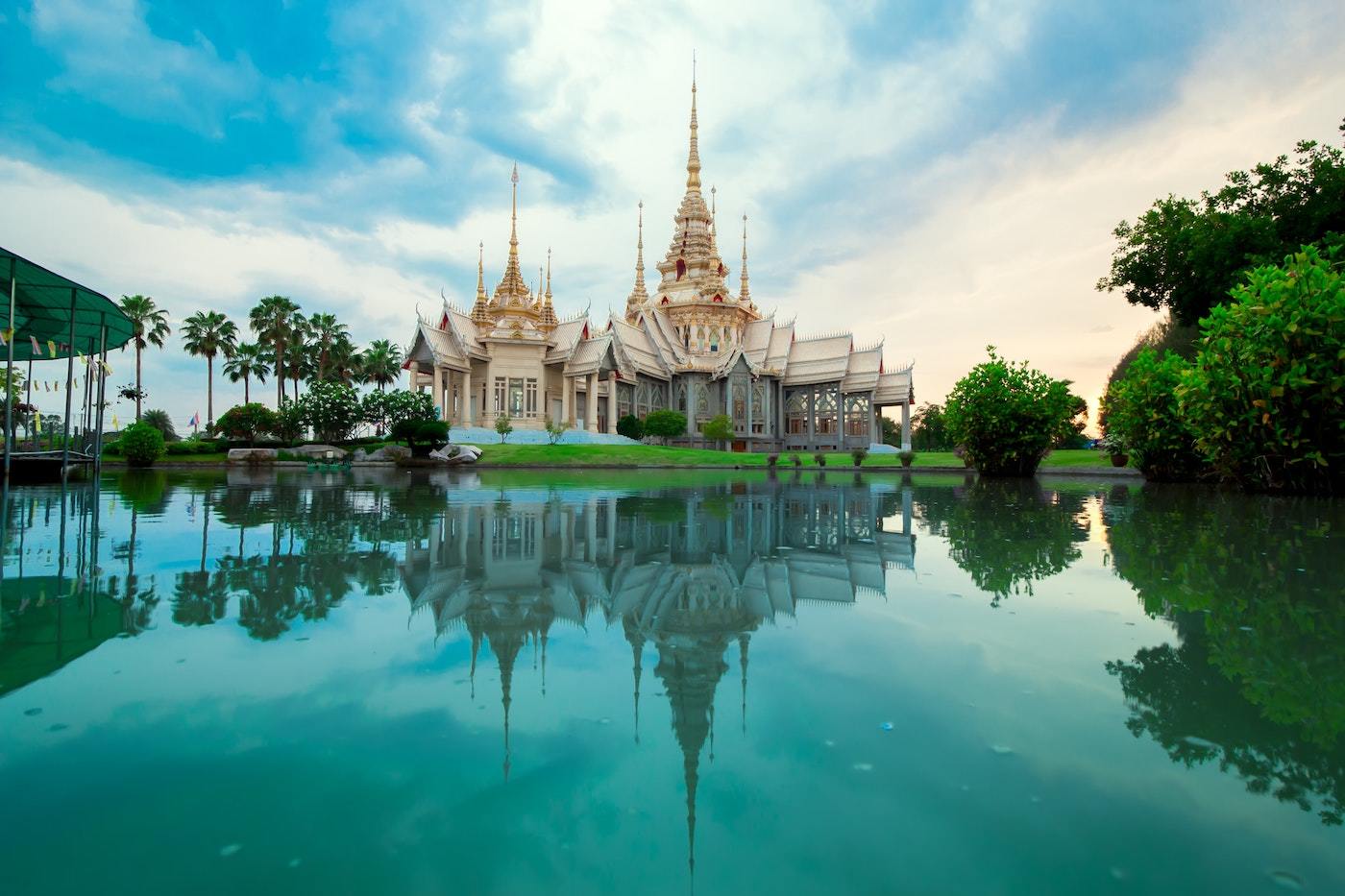 ---
Also be sure to read my Top 25 Tips for Backpacking Thailand, as that's loaded with fun and helpful advice for making the most out of your time in the "Land of Smiles" :-)
So without further ado, here are the 9
The 9 Best Thailand Hostels
---
The Best Overall Hostel in Bangkok, Thailand!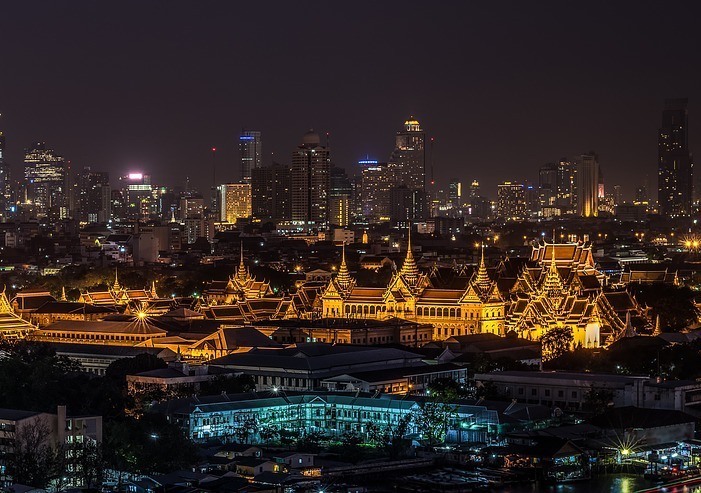 Most backpackers in Thailand begin and end their travels in the thriving capital city of Bangkok, and there's simply no better place to stay than the popular NapPark Hostel! This place is adored by pretty much everyone who stays there, and even was awarded the title of "Best Hostel in Asia at the 2011 Hoscars" from Hostelworld!
It's conveniently located just a couple streets away from the famous Khao San Road, and is also walking distance from several of Bangkok's biggest attractions like the marvelous The Grand Palace!
The hostel is designed for backpackers, has an incredibly welcoming atmosphere, and you're nearly guaranteed to meet some really awesome people from around the world!
Hostelworld Rating: 9.0 from 6,624 Reviews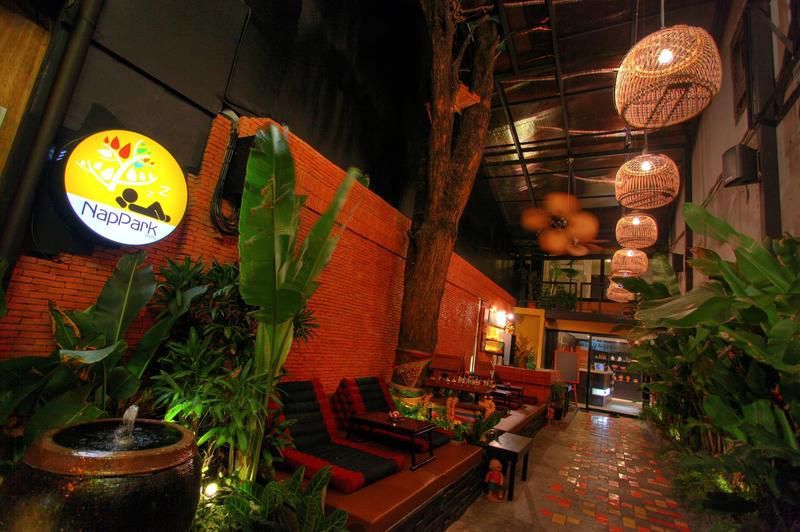 ---
When it comes to picking the best Chiang Mai hostel, than I think location is the most important. Counting Sheep at CNX is close to everything you'll want, and the staff are super helpful when it comes to your visit!
The rooms are immaculately clean, the prices are budget friendly, and you'll meet tons of fellow backpackers! When you're in Chiang Mai, make sure you head to Old Town for some street food, as it was one of my favorite places in the city when I lived a few years ago! I'd also recommend renting a scooter and making the drive to Pai along the windy and scenic roads. It can be a bit dangerous if you're new to a scooter, but if you're confident on two wheels you won't have any issues!
Hostelworld Rating: 9.4 from 296 Reviews!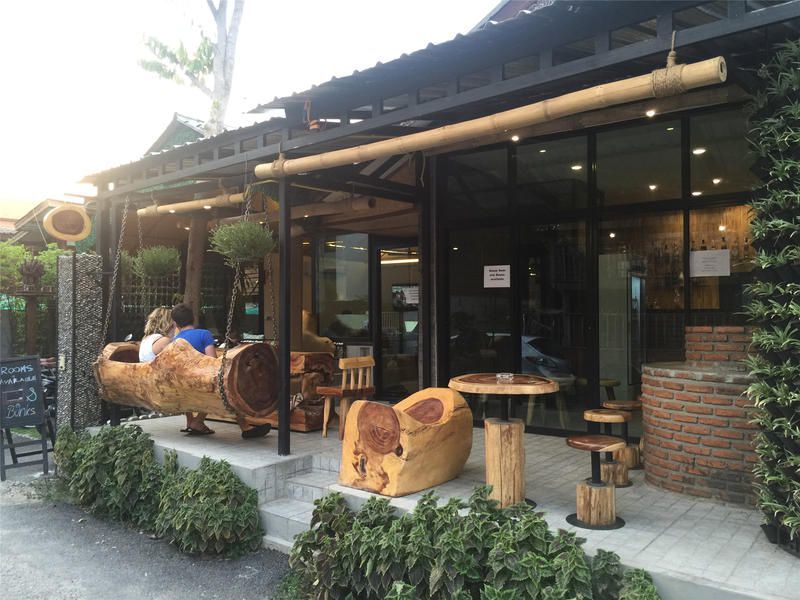 ---
How many hostels are there where you can combine a fun atmosphere, amazing views, and free circus lessons! The Famous Pai Circus School really is one of the most unique hostels in the world, and comes complete with a beautiful swimming pool, brand new mattresses, and simply the best option for socializing in Pai.
It's also known to be one of the craziest party hostels in Thailand, so be prepared to put your liver and circus skills to the test when you stay here! There are plenty other awesome hostels in Pai to stay at if you're not into the circus party life, but I do think it's a Thailand hostel experience everyone should experience once in their life!!
Hostelworld Rating: 7.5 out from 1144 Reviews!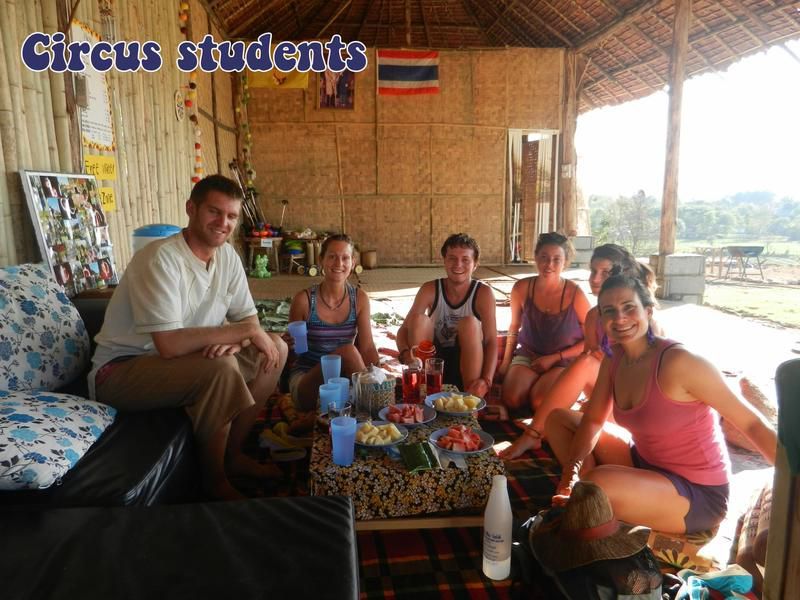 ---
While there may be several good hostels on Koh Tao to choose from, I'd strongly recommend staying at the Goodtime Beach Hostel. Just a fair warning – this is a hostel for the young, adventurous, and those searching for good times! It can get pretty crazy, but also has excellent facilities.
You can get do your SCUBA DIVING courses here, rock climbing, snorkeling, flying trapeze, and party all night on the beach. The food is great, the drinks are always flowing, and the vibe is on point!
Koh Tao is definitely one of the best places to party in Southeast Asia, and staying here at Goodtime Beach Hostel can definitely be a good reason wh yyou fall in love with this gorgeous island! I've visited Koh Tao on three different occasions now, and have always loved my time here! You'll meet some awesome people, stay in a comfortable room, and will definitely have a memorable experience!
Hostelworld Rating: 8.4 from 802 Reviews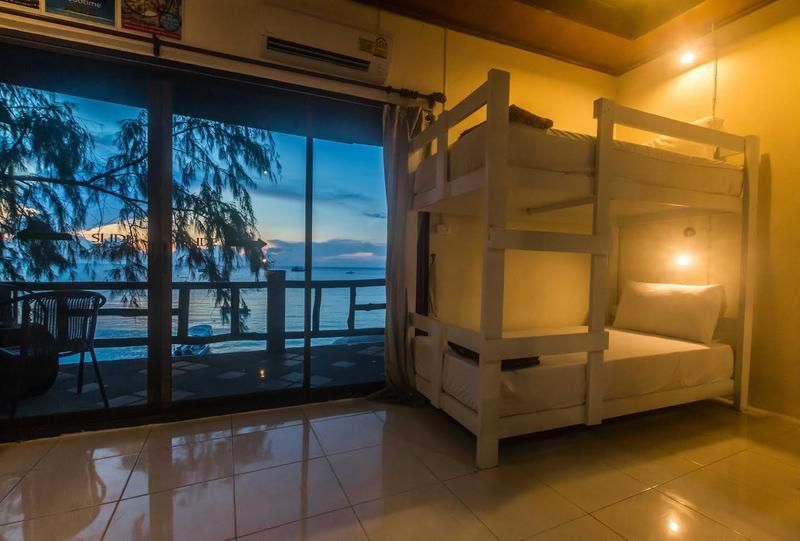 ---
There are so many wild party hostels on Koh Phangan to experience, but I always tell people to stay at Echo Beach Backpackers! While it may not the most comfortable, the reason you stay here is that the atmosphere is simply the best on the island.
I've stayed here on four separate occasions for four different Full Moon Parties, and it's simply one of my favorite hostels I've ever stayed at. The hostel bar throws pre-parties every night, they organize transportation to / from the parties, and they even do family dinner nights.
Now be warned- if you're looking for world-class luxury or top-shelf beds, please don't come here. It's a budget hostel, meant for backpackers looking for a cheap place to stay while partying it up for the Full Moon Party. I had the best time while here with awesome new friends (view images below), and have nothing but fond memories here!
Hostelworld Rating: 8.4 from 450 Reviews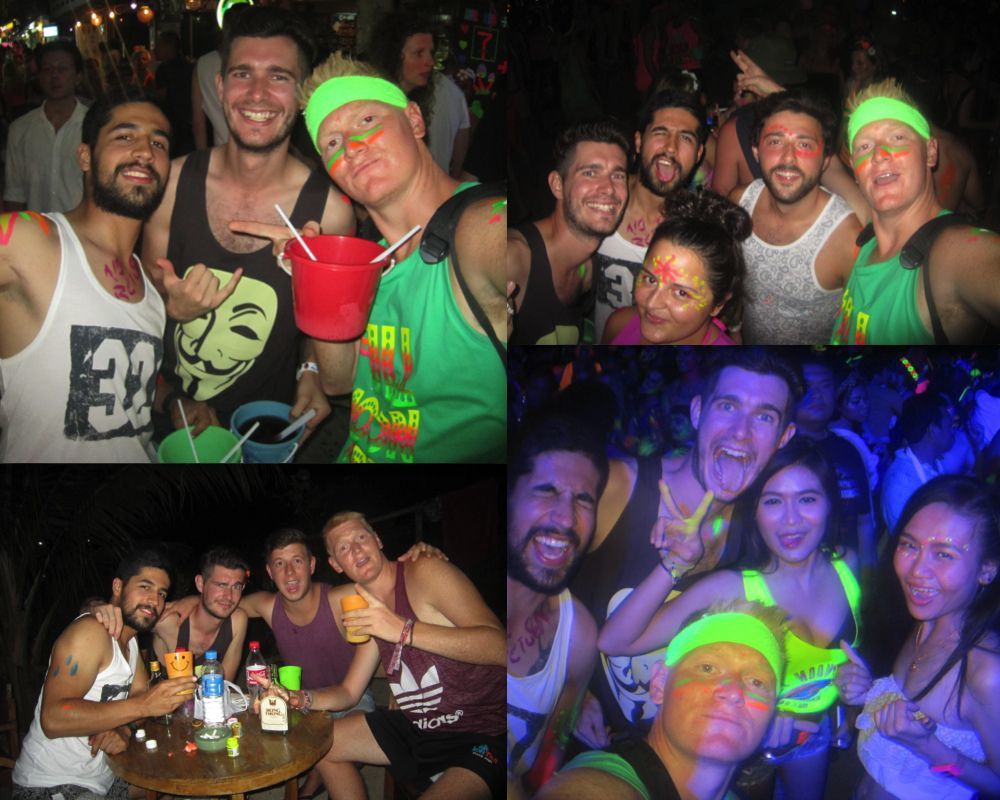 ---
This is quite possibly the best hostel in all of Thailand! Seriously, Pak-Up Thailand Hostel in Krabi simply has it all!
The rooms are super clean, the bathroom facilities are amazing, and it has the best bar in all of Krabi. The design/ theme of the hostel is super fun as well, they organize awesome tours for solo travelers, and it's just truly a 5* hostel experience!
If you're coming to Krabi, make sure you stay here! But make sure you book in advance, as Pak-Up Hostel sells out very quickly! I always tell people, even if they typically book hotel rooms, to just stay here while in Krabi! It's such an epic Thailand hostel, and will make you fall in love with backpacking all over again! I still can't believe how cheap the rooms are for such a top-notch experience!
Hostelworld Rating: 9.1 from 3,446 Reviews!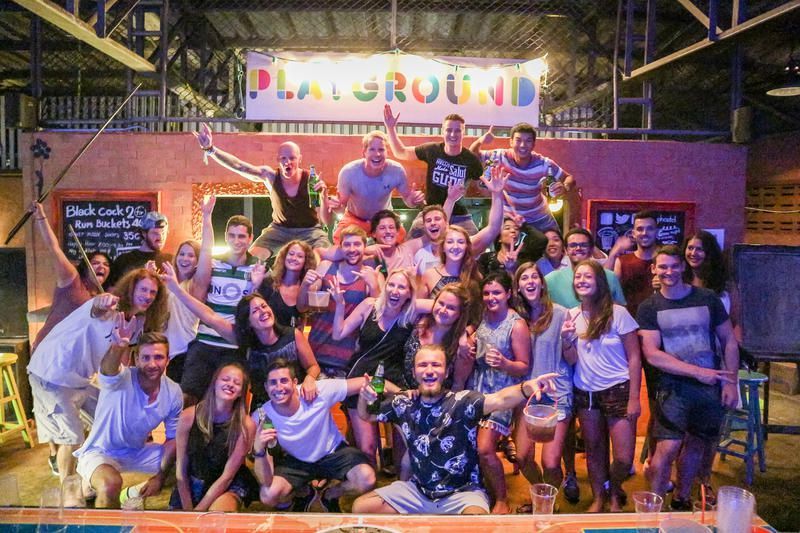 ---
Koh Phi Phi is easily one of the craziest party islands in the world, and there's no better place to party at than the Blanco Beach Bar. While you probably won't be falling asleep anytime before 2-3 A.M, you'll have prime beachfront location for that hangover coconut in the morning! This place is known for it's legendary beach parties, so you need to experience it before you leave Koh Phi Phi!
While you're on Koh Phi Phi, make sure you book this unbelievably fun Captain Bob's Booze Cruise: "Koh Phi Phi's original party boat. We include open bar before and after trip that is included in your ticket price. We go to Monkey Beach, Pi-Leh Bay, Viking Cave, Loh Samah Bay, Maya Bay "The Beach" and then sunset inside Wang long Cove. Activities are Snorkelling, SUP Boarding, and Normal Drinking. All inclusive with Lunch, Fruit, Water, Soft Drinks, Snacks and UNLIMITED FREE ALCOHOL before and after the trip in our bar. The best attractions & activities without feeling like a tourist!"
Hostelworld Rating: 7.9 from 1,607 Reviews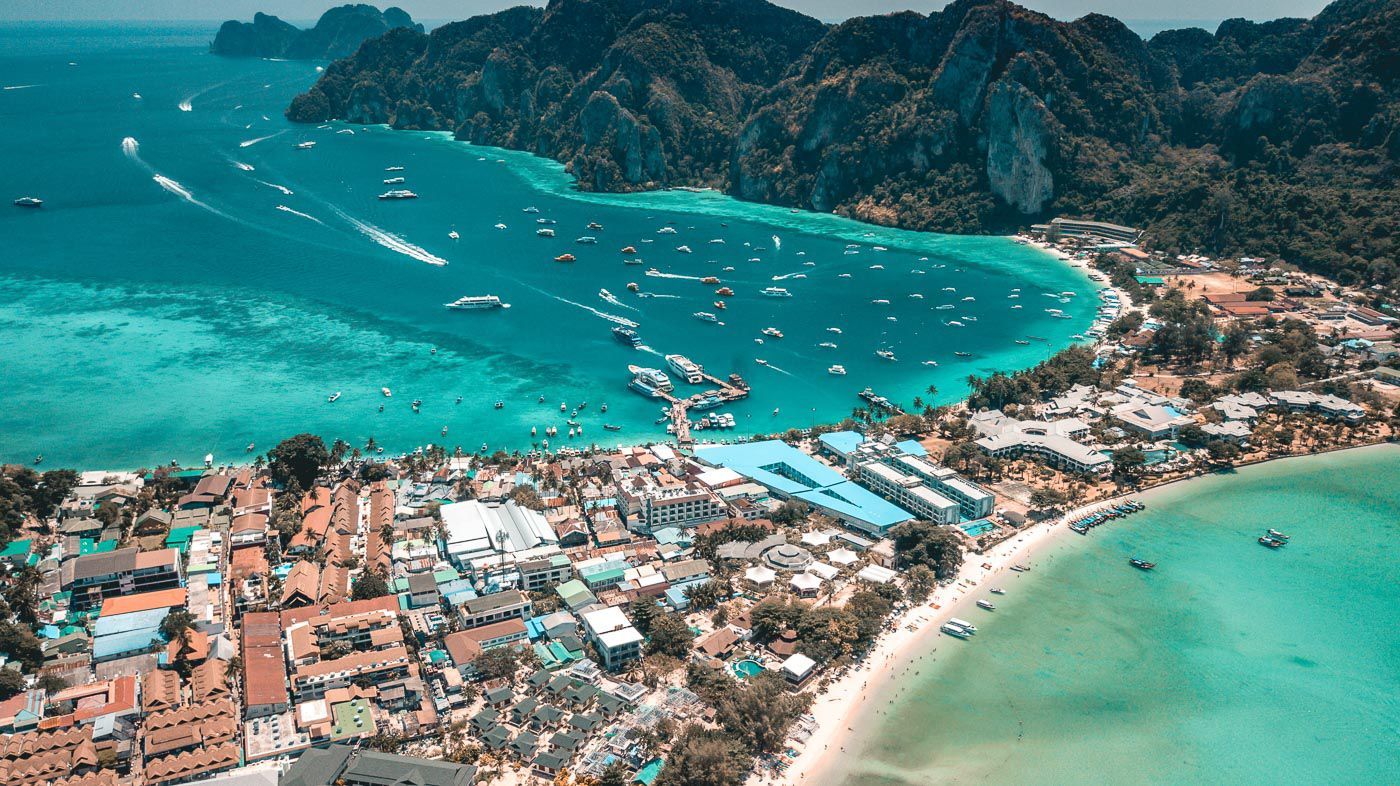 ---
The well-known Slumber Party Hostel brand is well known around Thailand for providing some of the wildest and craziest events, pub crawls, and island hopping tours in the country. The hostels are well-located, super clean and comfortable, and provides the best atmosphere for young travelers! I've stayed at this hostel, as as well the Slumber Party at the Beach Hostel, and they're both superb hostels! If you're planning on visiting Ao Nang, then make sure you stay here!
"With over 10,000 reviews and a 93% approval rating we are the highest rated party hostel group in the world! We will show you that we love you as much as everyone loves us! With locations in Phuket, Koh Phangan, Krabi & Ao Nang you're sure to find we can help you explore this beautiful country from start to finish. Come join our family as we #AdventureHardPartyHarder."
Hostelworld Rating: 9.3 Rating from 1,163 Reviews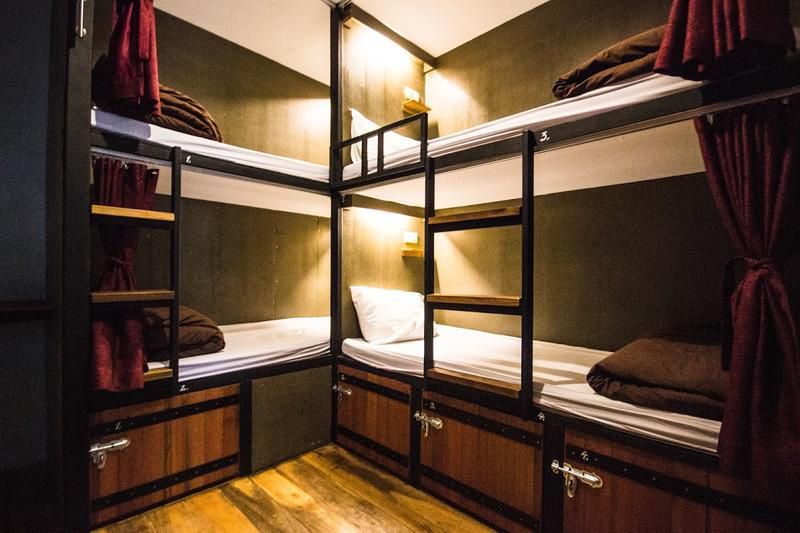 ---
There's no better place to stay for backpackers on Koh Chang than Pajamas Hostel! It's actually more of a boutique hotel, but it's superbly located, super clean, and an amazing swimming pool. It'll provide everything you need for a comfortable stay, as well as meetings of of fellow backpackers!
"Our cozy beach house boutique hostel is located just 2 min to lovely Klong Prao Beach in Koh Chang. We provide exceptional and unique affordable accommodation, ranging from ultra-modern and well-appointed both mixed and ladies dormitories to luxurious private rooms with free WIFI, chill out areas including a swimming pool!"
Hostelworld Rating: 8.9 from 349 Reviews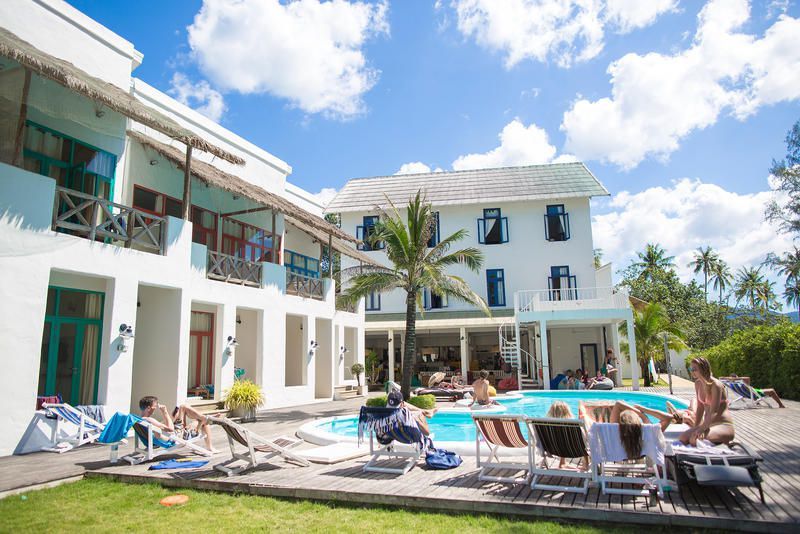 ---
Am I Missing Any Epic Hostels in Thailand?
Have you been to Thailand recently and stayed at any really cool backpacker hostels that aren't on my list? Well, please let me know! I'd love to take a look, and plan a visit in the future. I try and go back to Thailand at least once a year, and even thought about moving back to Bangkok!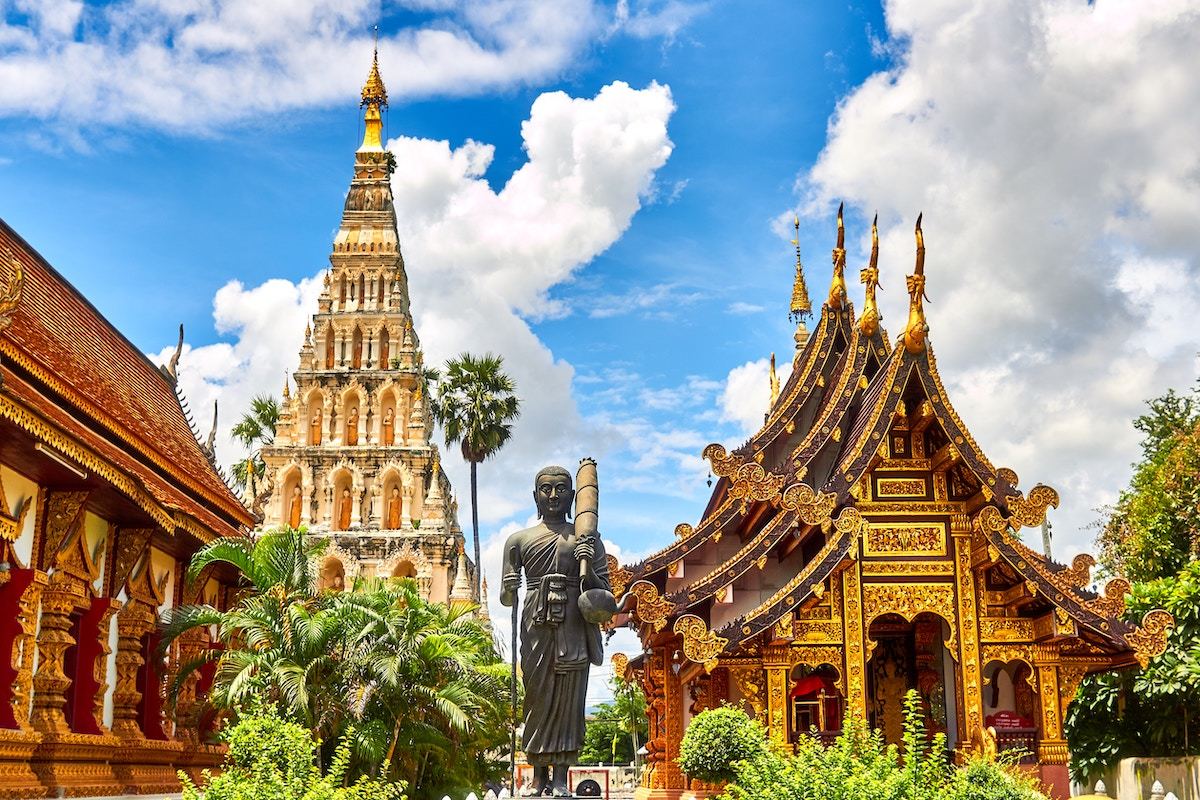 ---
Planning a backpacking trip to Thailand & Southeast Asia?
My website is filled with articles and guides to this gorgeous region of the world, and I'd love for you to take a browse through some of my favorite blog posts below! I know they can be of some use!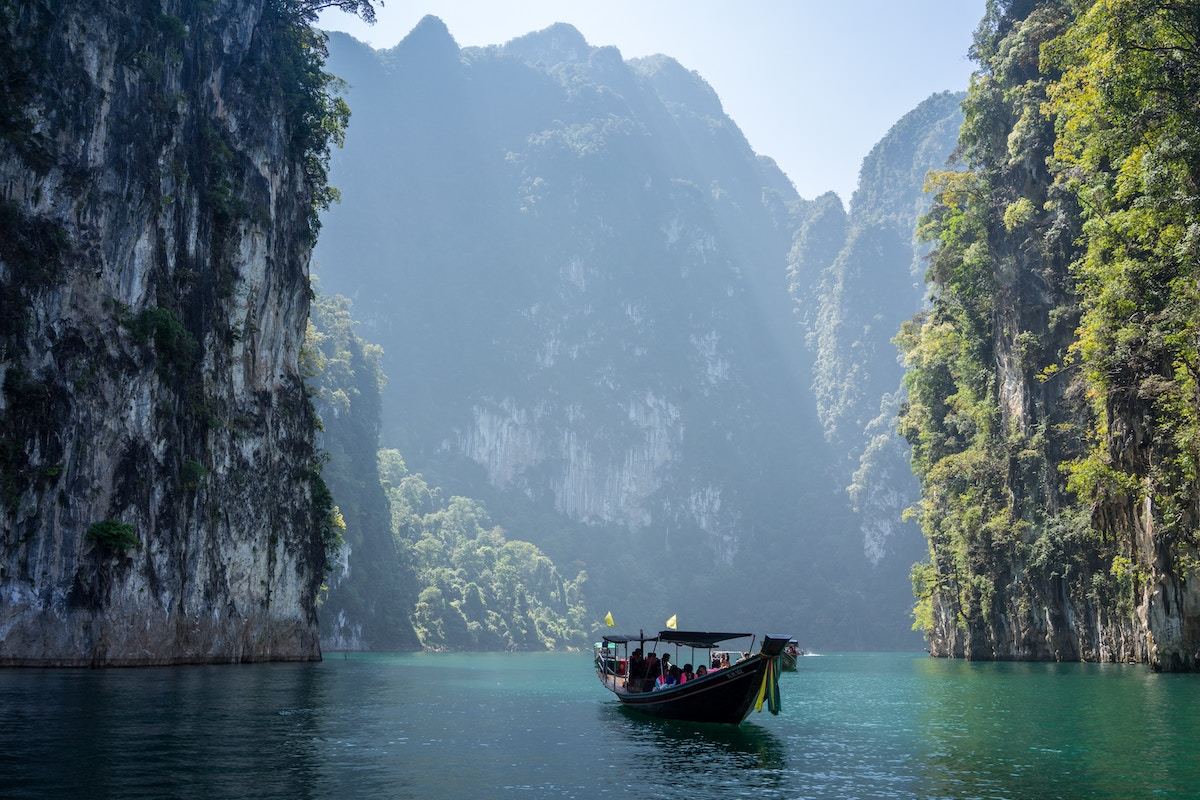 ---
Thanks for reading about my favorite Thailand hostels!
Share this article with your Thailand backpacking crew!
https://www.jonesaroundtheworld.com/wp-content/uploads/2017/05/Best-Thailand-Hostels-.jpg
933
1400
Dave
https://www.jonesaroundtheworld.com/wp-content/uploads/2017/03/logotry-1-1-300x106.png
Dave
2019-06-19 22:30:14
2019-06-21 23:35:37
The 9 Best Hostels in Thailand Every Backpacker Should Stay At Once