Are you looking for the best hostels in Thailand? Well, I'm here to help because I've spent a lot of time backpacking around Thailand and have stayed at some pretty epic party hostels and private rooms along the way!
Planning a backpacking trip across South-East Asia can seem a little intimidating at first, but it really doesn't have to be that complicated. All you need to do is plan out your Thailand itinerary, book a few nights at some of the best hostels in Thailand, and the rest will simply fall into place.
Thailand is one of the most heavily visited countries in Southeast Asia, and it's actually super easy to get around the country, organize epic day trips and activities, and meet fellow travelers. There are literally thousands of backpacker hostels spread out around Thailand, but I've put together the only list you'll need to plan your backpacking trip.
If you get a chance to stay at all of these hostels in Thailand, I can guarantee you'll have some of the most fun, wild, and crazy experiences of your life!
Tip: Be sure to read my top 25 Tips for Backpacking Thailand, as that's loaded with fun and helpful advice for making the most out of your time in the "Land of Smiles".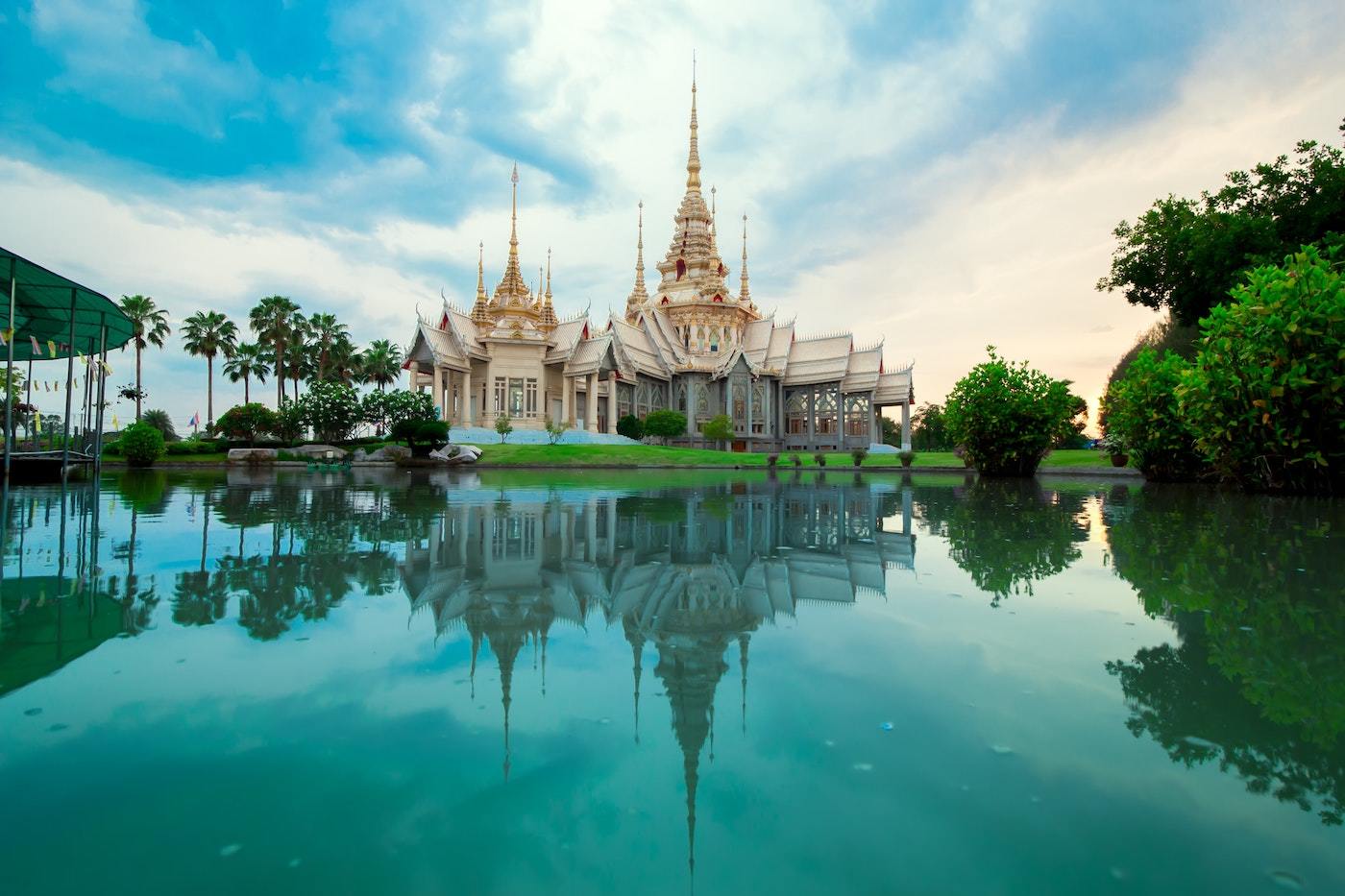 ---
1)

NAPPARK HOSTEL

— BEST HOSTEL IN BANGKOK, THAILAND
Most backpackers in Thailand begin and end their travels in the thriving capital city of Bangkok, and there's simply no better place to stay than the popular NapPark Hostel. This place is adored by pretty much everyone who stays there, and even was awarded the title of "Best Hostel in Asia at the 2011 Hoscars" from Hostelworld!
It's conveniently located just a couple of streets away from the famous Khao San Road and is within walking distance to several of Bangkok's biggest attractions like The Grand Palace, Wat Pho, and the National Museum.
This top-rated hostel in Thailand was specifically designed for backpackers and offers a welcoming atmosphere to meet fellow travelers from around the world and plan your upcoming adventures in the country.
View Photos, Read Reviews & Check Availability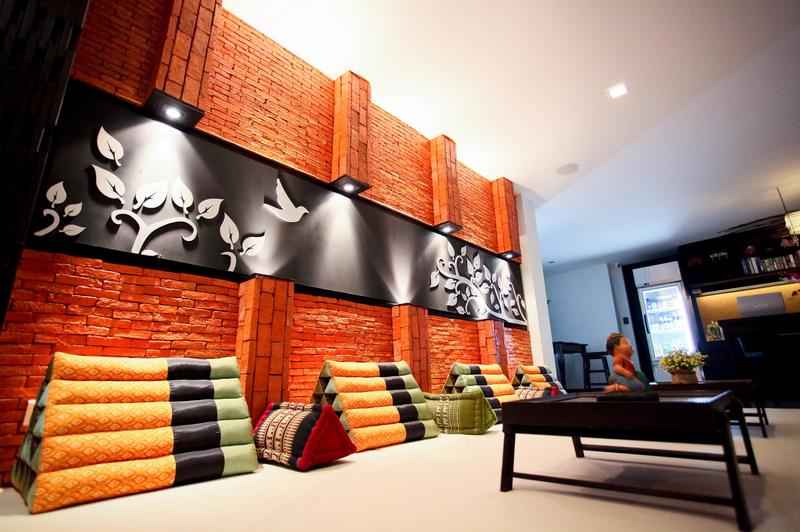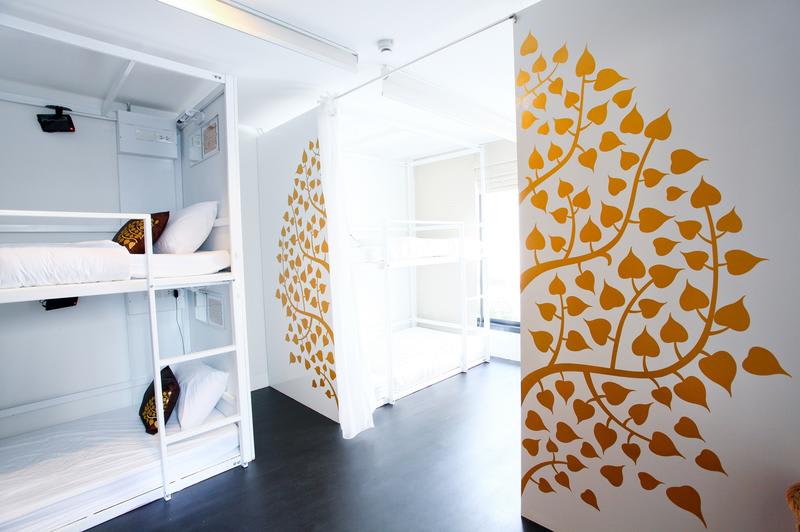 ---
When it comes to picking the best Chiang Mai hostel – I personally think that the location is the most important. Counting Sheep at CNX is close to everything you'll want, and the staff is super helpful when it comes to your visit.
The rooms are immaculately clean, the prices are budget-friendly, and you'll meet tons of fellow backpackers! When you're in Chiang Mai, make sure you head to Old Town for some street food, as it was one of my favorite places in the city when I lived a few years ago.
I'd also recommend renting a scooter and making the drive to Pai along the windy and scenic roads. It can be a bit dangerous if you're new to a scooter, but if you're confident on two wheels, you won't have any issues!
View Photos, Read Reviews & Check Availability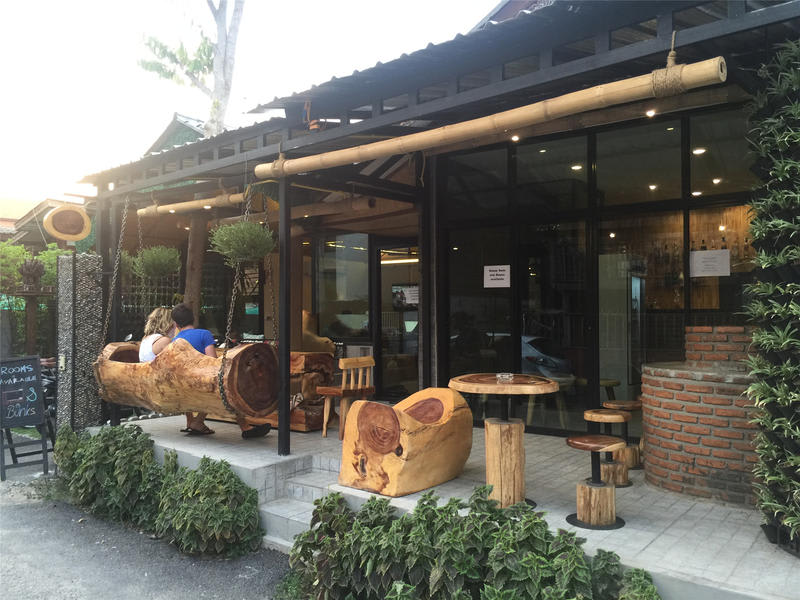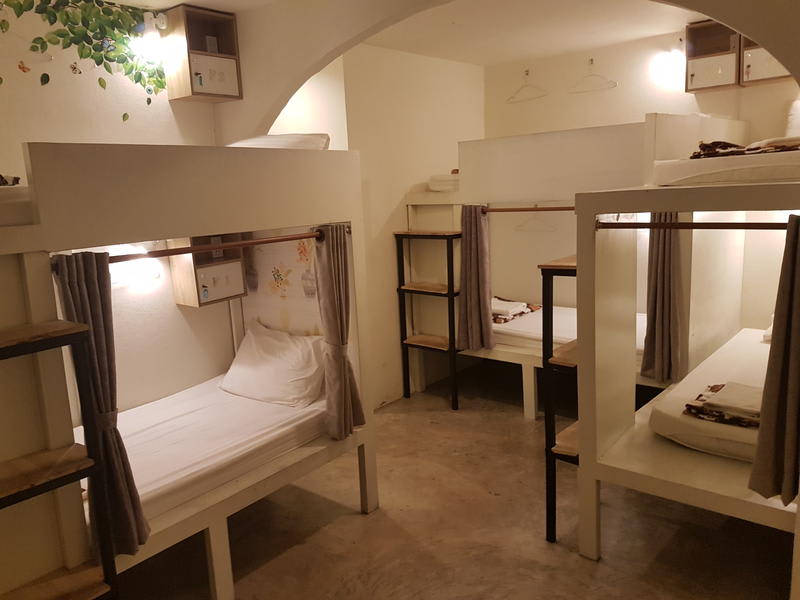 ---
How many hostels are there where you can combine a fun atmosphere, amazing views, and free circus lessons? This fact alone could award this location the title of ​​best hostel in Thailand. The Famous Pai Circus School really is one of the most unique Thailand hostels and comes complete with a beautiful swimming infinity pool, brand new mattresses, and simply the best option for socializing in Pai.
It's also known to be one of the craziest party hostels in Thailand, so be prepared to put your liver and circus skills to the test when you stay here! There are plenty of other awesome hostels in Pai to stay at if you're not into the circus party life, but I do think it's a Thailand hostel experience everyone should experience once in their life! It's also considered one of the best hostels in Thailand for solo travelers because it allows you to meet up with so many other travelers.
I've also written a full guide on the Best Hostels in Pai if you decide to spend more time in Pai (which is very common among Thailand backpackers).
View Photos, Read Reviews & Check Availability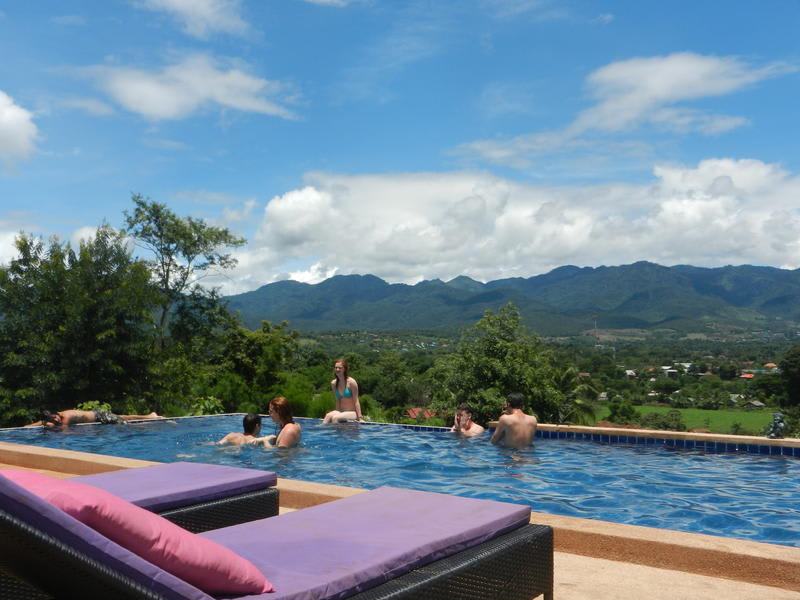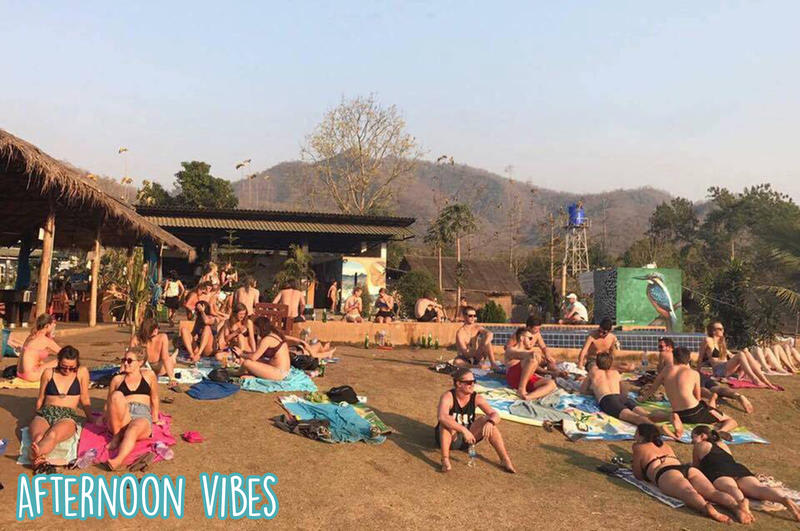 ---
While there may be several good hostels in Koh Tao to choose from, I'd strongly recommend staying at the Goodtime Beach Hostel. Just a fair warning – this is a hostel for the young, adventurous, and those searching for good times! It can get pretty crazy but also has excellent facilities. If you are looking for the best party hostel, this one comes highly recommended.
You can do your SCUBA DIVING courses here, rock climbing, snorkeling, flying trapeze, and partying all night on the beach. The food is great, the drinks are always flowing, and the vibe is on point!
Koh Tao is definitely one of the best places to party in Southeast Asia, and staying here at Goodtime Beach Hostel can definitely be a good reason why you fall in love with this gorgeous island! I've visited Koh Tao on three different occasions now and have always loved my time here.
You'll meet some awesome people, stay in a comfortable room, and will definitely have a memorable experience!
View Photos, Read Reviews & Check Availability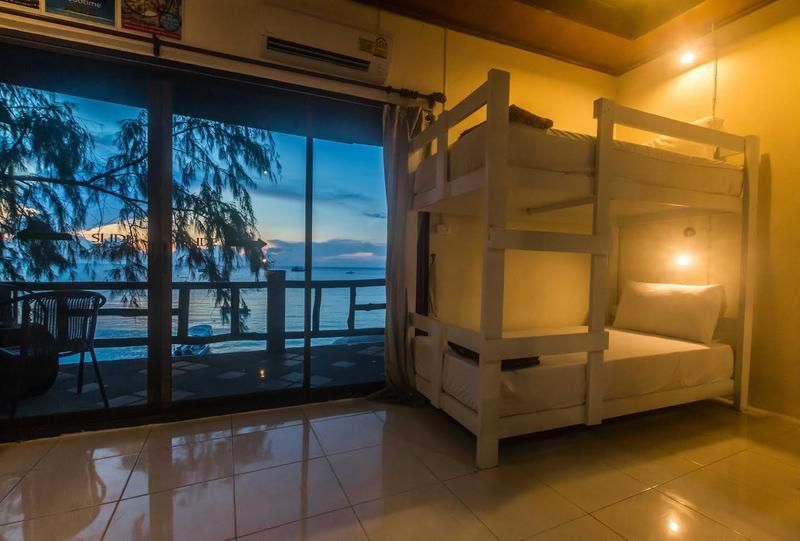 ---
There are so many wild party hostels in Koh Phangan to experience, but I always tell people to stay at Echo Beach Backpackers! While it may not be the most comfortable, the reason you stay here is that the atmosphere is simply the best on the island!
I've stayed here on four separate occasions for four different Full Moon Parties, and it's simply one of my favorite hostels I've ever stayed at. The hostel bar throws pre-parties every night, organizes transportation to/from the parties, and even does family dinner nights.
Now be warned- if you're looking for world-class luxury or top-shelf beds, please don't come here. It's a budget hostel meant for backpackers looking for a cheap place to stay while partying it up for the Full Moon Party. I had the best time while here with awesome new friends (view images below), and have nothing but fond memories of this budget hostel with a great vibe.
View Photos, Read Reviews & Check Availability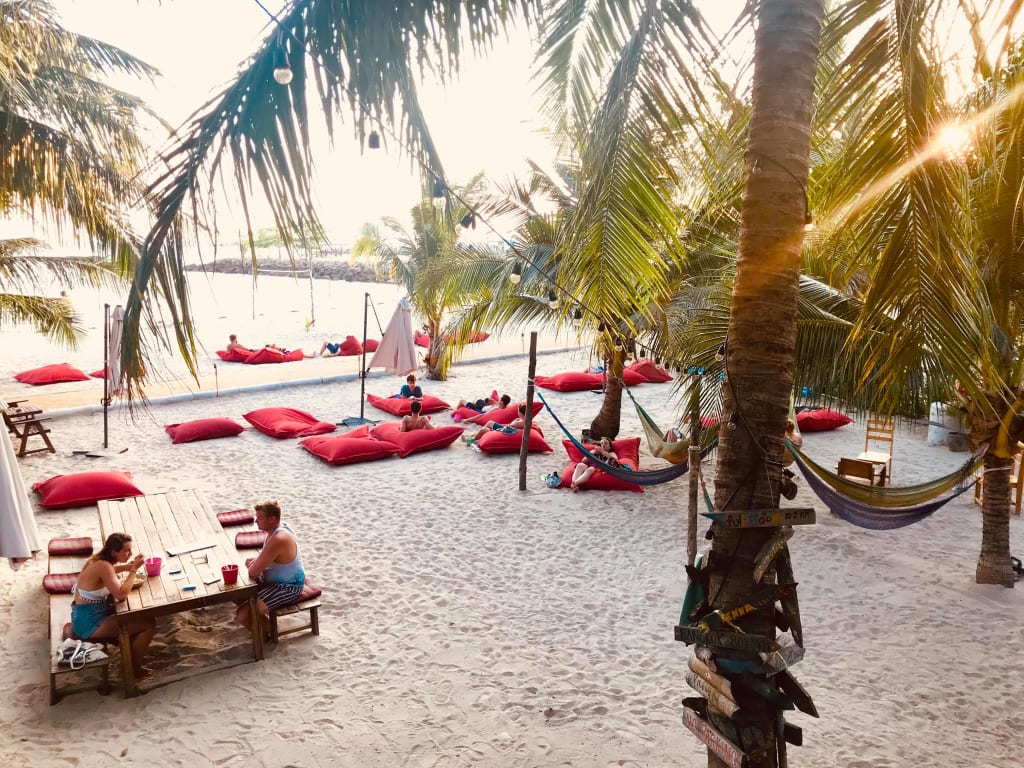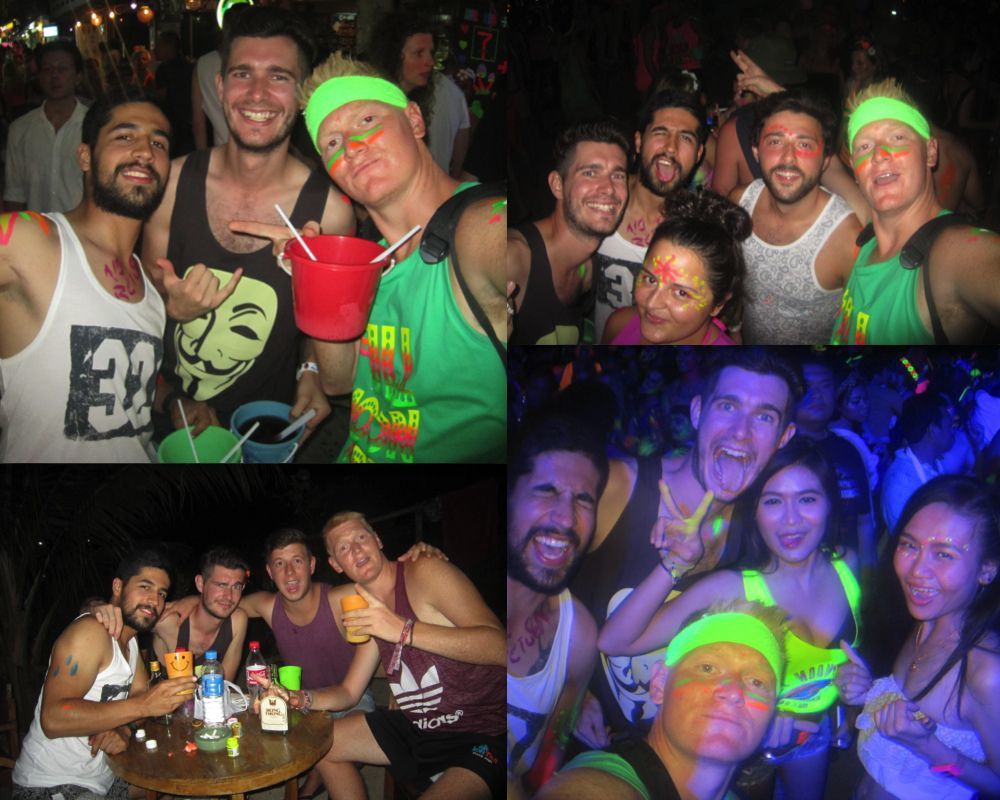 ---
6)

PAK-UP HOSTEL

– BEST HOSTEL IN KRABI, THAILAND
This is quite possibly the best hostel in all of Thailand! Seriously, Pak-Up Thailand Hostel in Krabi simply has it all!
The rooms are super clean, the bathroom facilities are amazing, and it has the best bar in all of Krabi. The design/theme of the hostel is super fun as well, they organize awesome tours for solo travelers, and it's just truly a 5* backpacker hostel experience!
If you're coming to Krabi, make sure you stay here. But make sure you book in advance, as Pak-Up Hostel sells out very quickly! I always tell people, even if they typically book hotel rooms, to just stay here while in Krabi. It's such an epic Thai hostel and will make you fall in love with backpacking all over again. I still can't believe how cheap the rooms are for such a top-notch experience! A fantastic hostel that caters to those looking for budget accommodation.
View Photos, Read Reviews & Check Availability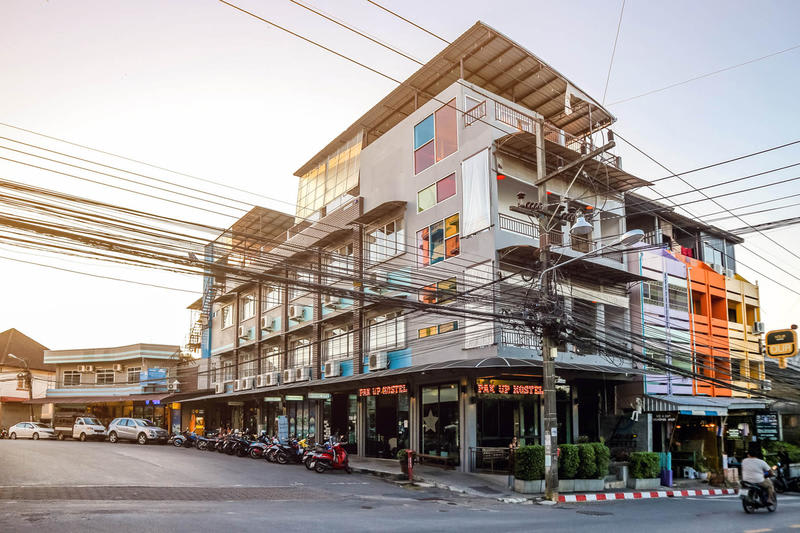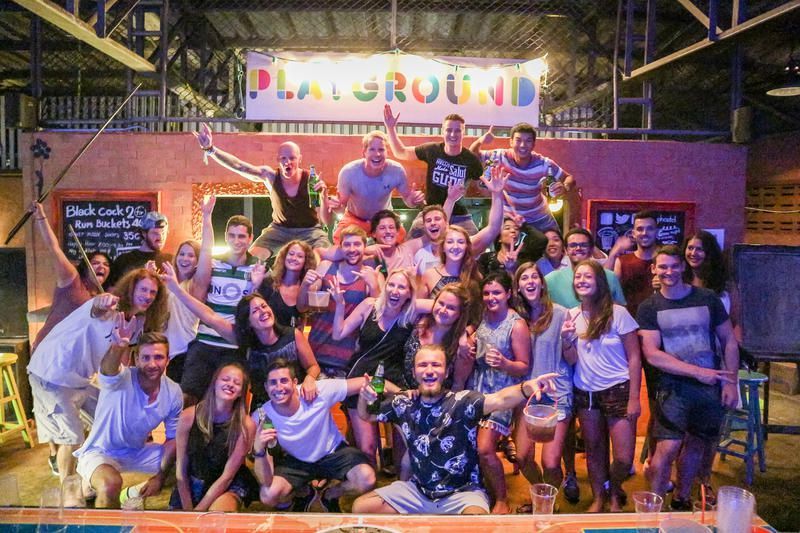 ---
7)

BLANCO BEACH BAR

— BEST HOSTEL ON KOH PHI PHI, THAILAND
Koh Phi Phi is easily one of the craziest party islands in the world, and there's no better place to party than the Blanco Beach Bar. While you probably won't be falling asleep anytime before 2-3 A.M, you'll have a prime beachfront location for that hangover coconut in the morning! This place is known for its legendary beach parties, so you need to experience it before you leave Koh Phi Phi.
While you're on Koh Phi Phi, make sure you book this unbelievably fun Captain Bob's Booze Cruise: "Koh Phi Phi's original party boat. We include an open bar before and after trip that is included in your ticket price. We go to Monkey Beach, Pi-Leh Bay, Viking Cave, Loh Samah Bay, Maya Bay "The Beach" and then sunset inside Wang Long Cove. Activities are Snorkelling, SUP Boarding, and Normal Drinking.
All-inclusive with Lunch, Fruit, Water, Soft Drinks, Snacks, and UNLIMITED FREE ALCOHOL before and after the trip in our bar. The best attractions & activities without feeling like a tourist!
View Photos, Read Reviews & Check Availability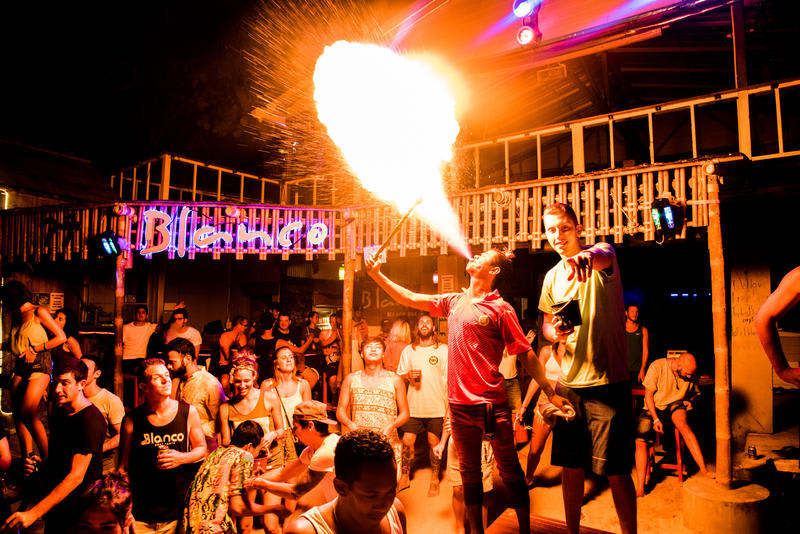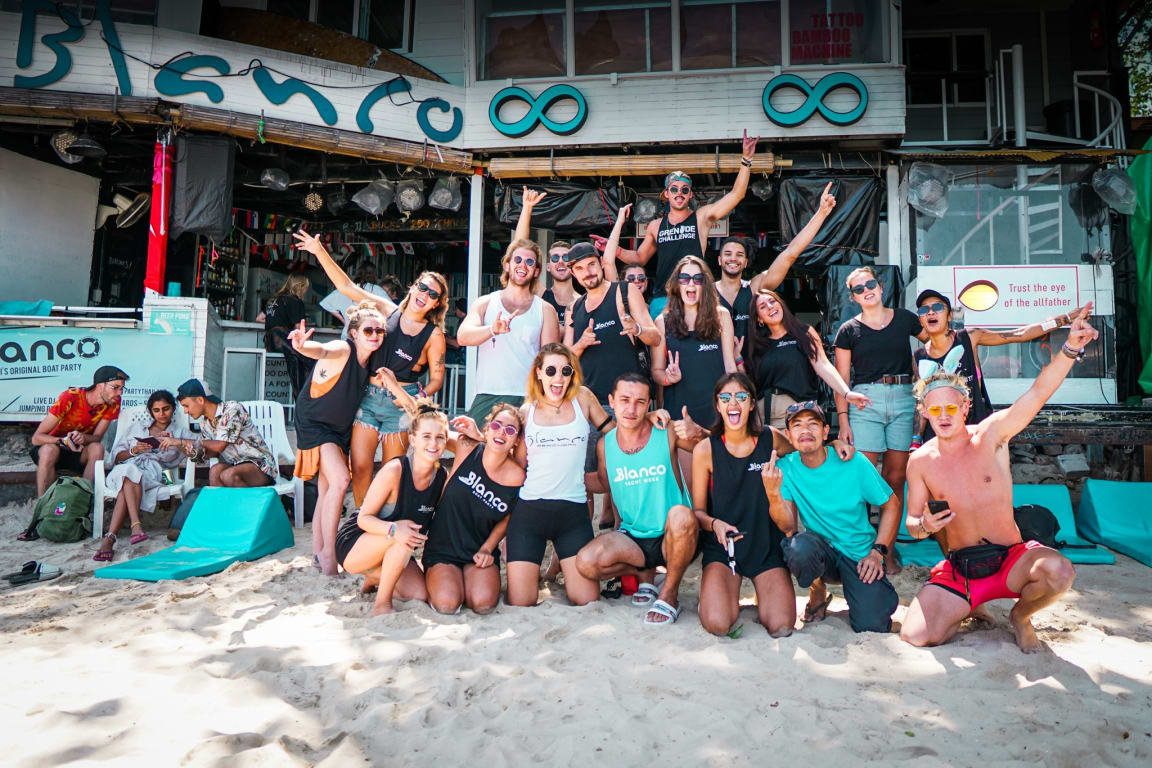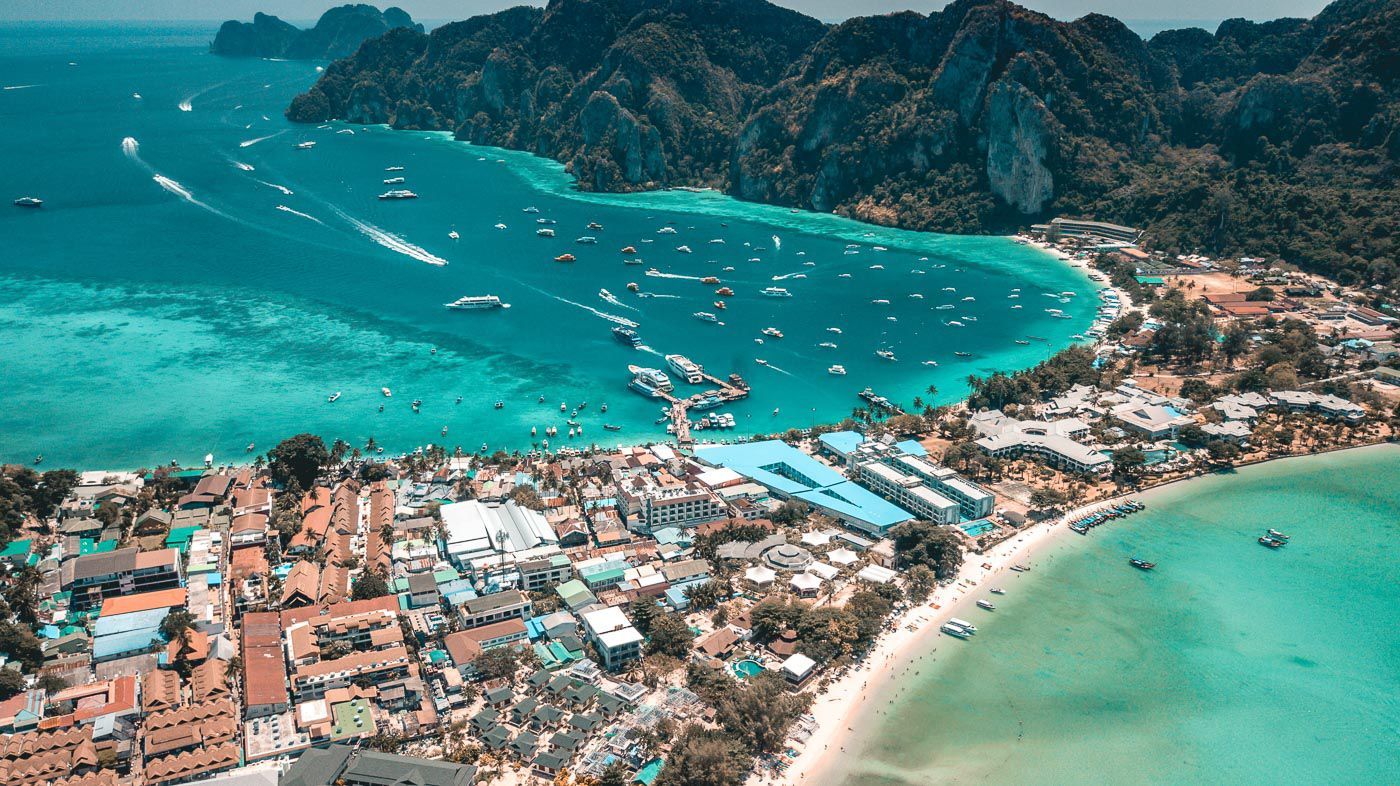 ---
The well-known Slumber Party Hostel brand is well known around Thailand for providing some of the wildest and craziest events, pub crawls, and island hopping tours in the country.
The hostels are well-located, super clean, and comfortable, and provide the best atmosphere for young travelers! I've stayed at this hostel, as well as the Slumber Party at the Beach Hostel, and they're both superb hostels! If you're planning on visiting Ao Nang, then make sure you stay here!
"With over 10,000 reviews and a 93% approval rating, we are the highest-rated party hostel group in the world! We will show you that we love you as much as everyone loves us! With locations in Phuket, Koh Phangan, Krabi & Ao Nang you're sure to find we can help you explore this beautiful country from start to finish. Come join our family as we #AdventureHardPartyHarder."
View Photos, Read Reviews & Check Availability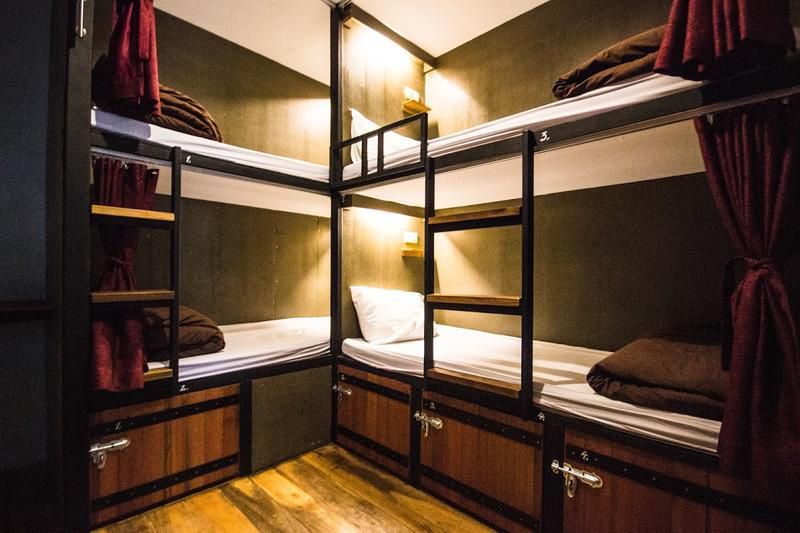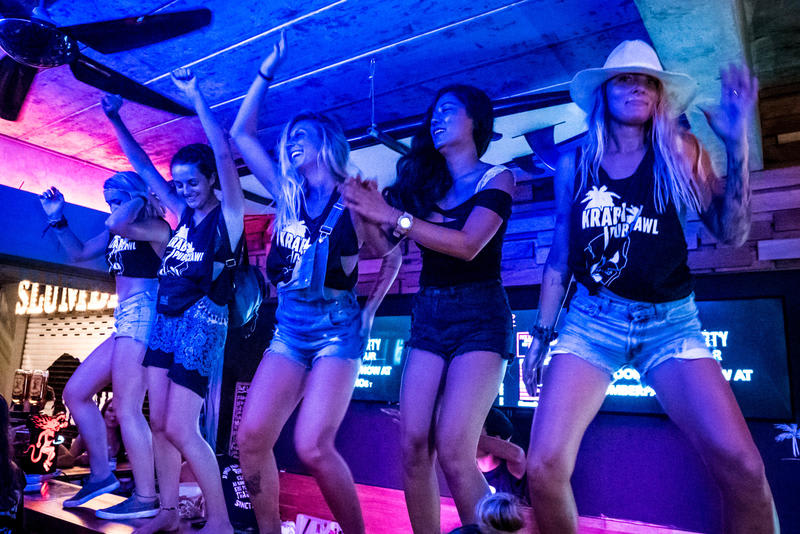 ---
9)

PAJAMAS HOSTEL

— BEST HOSTEL ON KOH CHANG, THAILAND
There's no better place to stay for backpackers on Koh Chang than Pajamas Hostel! It's actually more of a boutique hotel, but it's superbly located, super clean, and has an amazing outdoor swimming pool. It'll provide everything you need for a comfortable stay, as well as meeting plenty of fellow backpackers!
"Our cozy beach house boutique hostel is located just 2 min to lovely Klong Prao Beach in Koh Chang. We provide exceptional and unique affordable accommodation, ranging from ultra-modern and well-appointed both mixed and ladies dormitories to luxurious private rooms with free WIFI, chill out areas including a swimming pool!"
View Photos, Read Reviews & Check Availability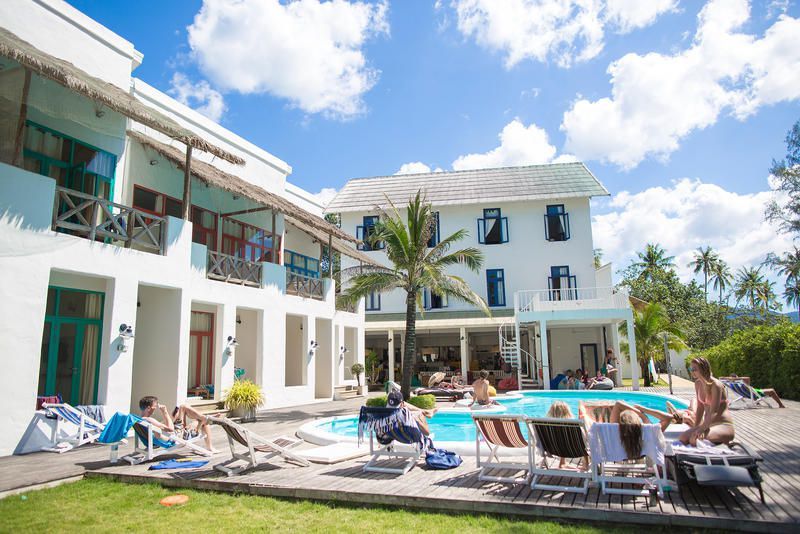 ---
10)

LUB D PHUKET PATONG

– BEST PARTY HOSTEL WITH OUTDOOR SWIMMING POOL
Lub D is a modern hostel in Phuket with a social atmosphere, perfect for those who are looking for a co-working and living space in an ideal location. The hostel is located a mere 3-minute walk from the beach and is surrounded by nightclubs and restaurants with a thriving nightlife.
The hostel has a large outdoor swimming pool and sun terrace, perfect for tanning in the sunshine before hitting the beach to cool off. Splash Bar & Bite is located right on the premises, giving solo travelers and groups of friends a great place to sit back, relax and enjoy cocktails along with a bite to eat.
This is one of the best Thailand hostels for solo travelers as you'll be treated to activities each and every day, and pool parties in the evening – and trust, they are legendary!
View Photos, Read Reviews & Check Availability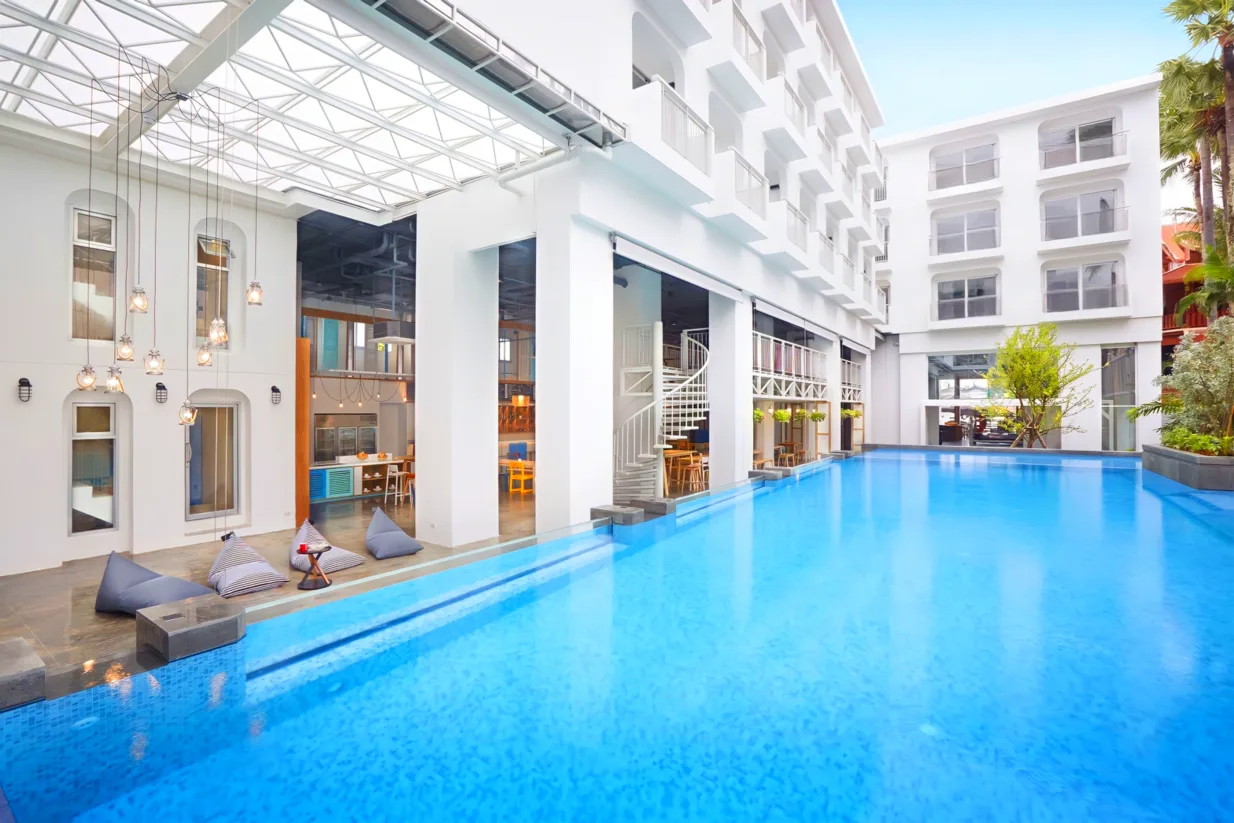 ---
Back Home Backpackers is found in an ideal location for those that love to party, just a 5-minute walk from the action-packed Khao San Road. Choose between a private room or staying in vibrant dorms with other like-minded travelers.
The hostel hosts games nights, beer pong, Thai cooking classes, and other fun evenings so travelers can make lifelong friends. But the fun doesn't start and end at the hostel, they are also able to organize tours, and scuba diving lessons, and even provide you with your scuba license (once you have met the course requirements).
This fun hostel is one of the best places to base yourself during your time in Bangkok, as many of the major attractions are right on your doorstep.
View Photos, Read Reviews & Check Availability
---
12)

TANITA HOUSE

– UNIQUE HOSTEL IN CHIANG MAI
Tanita House provides a peaceful dwelling experience on the shore of the River Ping. These traditional Northern Thai-style teak wood homes have a lovely ambiance, perfect for anyone looking for a reprieve from the hustle and bustle of city living.
Each house has its own beds, shower facilities, air conditioning, and terrace area where you can sit back and take in the beautiful surroundings. This unique hostel is just a 5-minute walk from restaurants, boutique shops, and art galleries located along the Ping River.
If you are looking for more vibrant attractions in the area, then heading over the Ping River to the Warorot Market and the flower market comes highly recommended.
View Photos, Read Reviews & Check Availability
---
Talk about paradise! Chill Inn Beach Café & Hostel is located right on the edge of Lamai on its own private beach. The hostel is located close to some of the main attractions on the island, including a breathtaking waterfall and stunning viewpoints.
There are plenty of common areas around the hostel, including a lounge, beach sidebar, and café. These foster a social environment, so it's a great place to get to know fellow travelers and backpackers. Loungers are placed on the beachfront so guests can sun tan while taking in ocean views.
Make use of the free wifi as well as amenities such as kayaks, sun beds, paddle boards, beach mats, and beer pong cups that are available. It's the perfect place to soak up some sunshine while still getting a taste of the party lifestyle that Thailand is known for. The hostel is just a short ride from the airport, so airport transfers can be arranged at the front desk.
View Photos, Read Reviews & Check Availability
---
14)

SLEEPY STATION PHUKET

– PHUKET HOSTEL THAT ALLOWS FOR PRIVACY
Although this hostel has shared dorms, it is away from the busy areas, allowing weary travelers to relax and take a breath. The hostel itself is a highly Instagrammable location with a beautiful garden area and great street art on the walls.
Sleep Station has an outside bar serving cocktails which never fails to get the party started. But if you're ready to head out, the hostel is not too far from many of the great things to do in Phuket. Kata Beach is just a 7-minute walk away, while if you want to head to Patong Beach, it's just a 15-minute drive.
If you want to head into Phuket Old Town, it will take 30 minutes by car, which is worth the excursion if you haven't explored that area before. The staff are helpful and will aid in booking airport transfers and make tour recommendations to enhance your Phuket experience.
View Photos, Read Reviews & Check Availability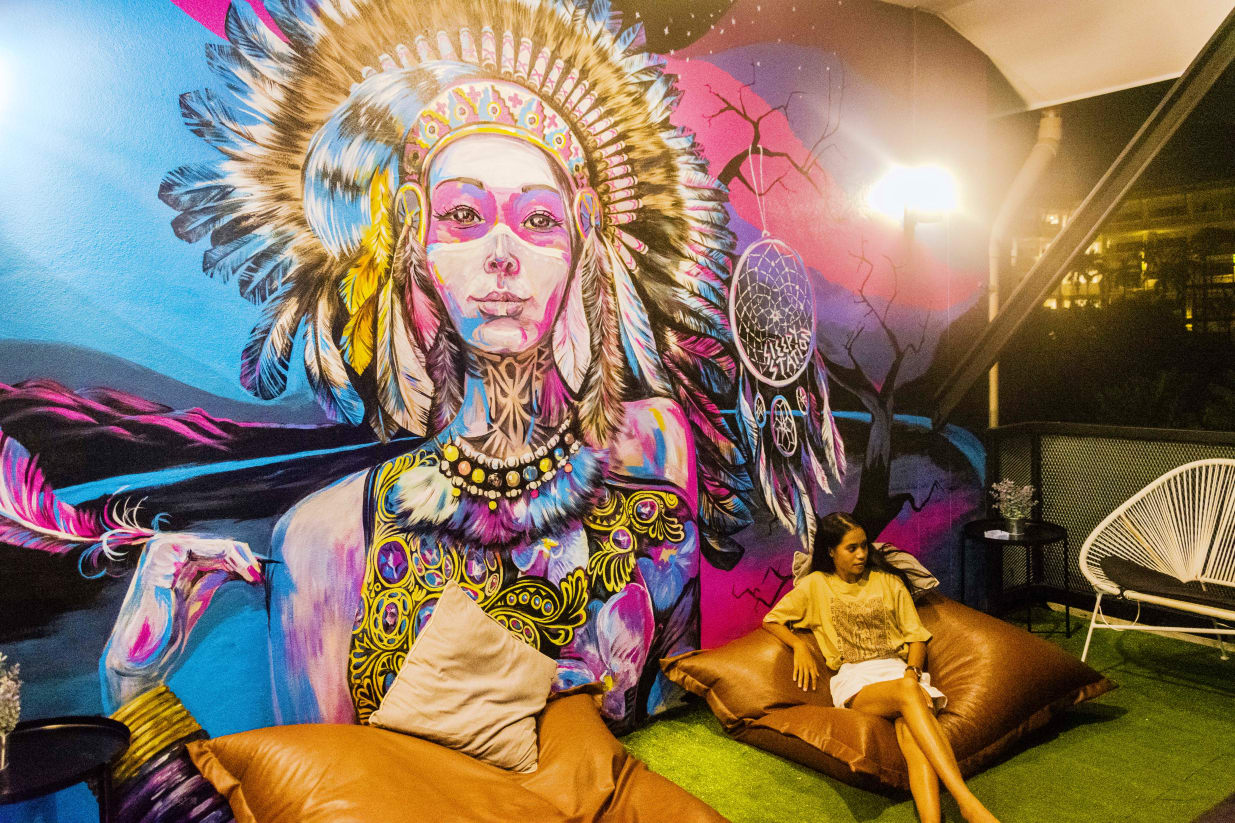 ---
Ibiza House Pool Party is located in the best party area called Loh Dalum Bay. The area is always filled with loud music and dancing, so if you came to Koh Phi Phi for a good time, this is where you want to be.
There is an infinity pool that overlooks the tranquil shoreline located just steps from the hostel. Enjoy views out over the bay while you lounge on the terrace sipping on cocktails and preparing for a fun night out.
Do note that this is a party hostel, but not every night of the week (which allows you to get some much-needed shut-eye). There is a pool party hosted by the hostel every Tuesday, Thursday, and Sunday, but if you are in the mood for a boogie on other nights, you're within walking distance from many other party locations.
View Photos, Read Reviews & Check Availability
---
16)

NONZE HOSTEL

– COLORFUL HOSTEL IN PATTAYA CITY
Nonze Hostel is located along Beach Road in Pattaya City and is a relaxing hostel where you can spend your time sipping on drinks, reading a book, and enjoying the beautiful ocean views. The hostel has a colorful interior with lots of comfortable seating areas where guests can socialize or make the most of the free wifi.
Breakfast is served each morning, leaving one less thing to tick off your list. The comfortable beds and cozy dorms leave you feeling relaxed and ready to tackle a day of adventure ahead.
View Photos, Read Reviews & Check Availability
---
Selina Serenity Rawai Phuket is located in the epicenter of paradisiacal Phuket. Its outdoor pool and sun tanning area overlooks the beachfront and creates a hostel scene you won't want to leave. You can wake up to a sunrise yoga session each morning before indulging in the free breakfast provided.
Onsite you'll be treated to a picturesque coworking space with free wifi, a wellness center, a cinema room, and an incredible ocean-view restaurant and bar. If you wish to base yourself in the southeast corner of Phuket Island, there's no better hostel than this for an enjoyable time. The only downside is that the hostel provides such an incredible experience you'll have very little reason to leave.
But if you manage to pull yourself away from this beautiful stay, there are markets, beaches, and temples located within a few minutes walk of Selina Serenity that is all worth exploring. The Big Buddha is an iconic statue also located right nearby that you'll want to photograph at some point during your stay.
View Photos, Read Reviews & Check Availability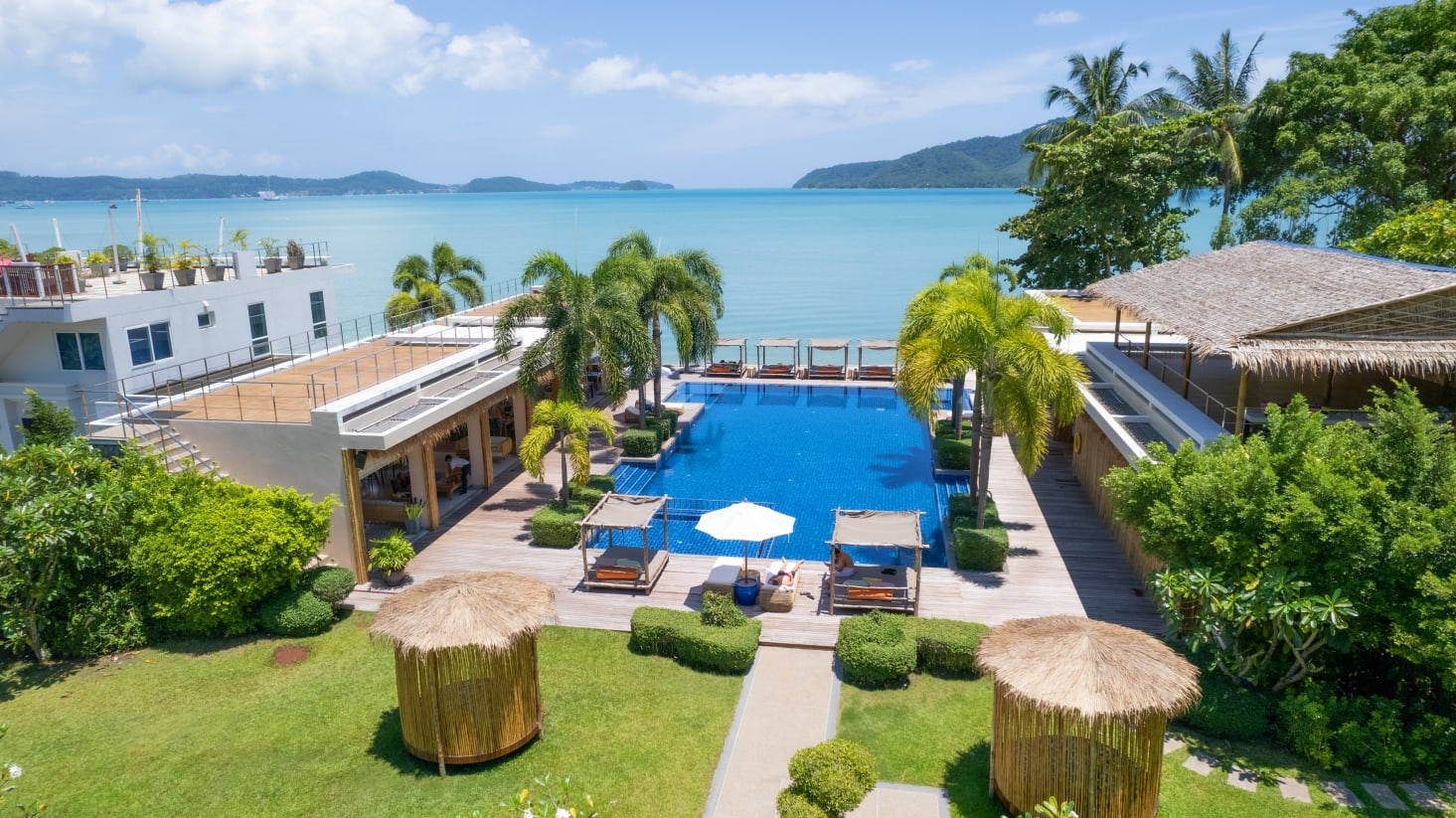 ---
The Dearly Koh Tao Hostel is an eco-friendly hostel with all the amenities you've come to expect from top-class hostels in Thailand. This hostel has a swimming pool, rooftop terrace, and on-site PADI diving school where you can get your scuba qualifications.
"We believe in exploring and taking on new adventures, discovering the local culture, and having a good time while making new friends along the way. Operated by Fun-fessional Thai locals, we know how to make you feel at home. Our hostel is filled with a variety of activities bringing us all together.
We can't wait to be your friend. The property is separated into 2 buildings, the main building and the expanded unit 'HIDE & SEEK', our expanded unit is located in a separate building, tucked away 2 mins' walk from the main building, surrounded by jungle. GREATER VIEW, stronger legs required. All rooms with Air conditioners and Balcony. The main building has 5 levels, 'HIDE&SEEK' unit has 3 levels, all rooms are upstairs with stairs access only."
View Photos, Read Reviews & Check Availability
---
"Baan Mai Kradan Hostel Chian Rai is originally an old Thai house built in 1964 or over 50 years old where we completely renovate the old wooden house and resurrect it on 7 October 2017. Today the lifestyle hostel provides its residents with premium co-living accommodation – right at the heart of the city. Baan Mai Kradan Lifestyle Hostel is located in the downtown area of Chiang Rai and is just a few minutes walk from Saturday Walking Street."
There are many famous temples located close to the hostel, such as Wat Phra Kaew, Wat Ming Muang, Wat Phra Sing, and Wat Klang Wiang. You can also make use of the free city tour located near The King Mengrai the Great Memorial or visit the fresh market.
View Photos, Read Reviews & Check Availability
---
20)

THE NOMAD HOUSE

– PARTY HOSTEL IN KOH PHANGAN
"Based out of Koh Phangan, it is conveniently located in one of the island's major party zones. At our house parties and kickbacks, whether it is a small crowd or a group of over a hundred people, there is always some sort of shenanigans to get into before the night leads into one of Koh Phangan's world-famous parties."
The Nomad House is close to all the action, with all major parties taking place right in the neighborhood. This includes The Half Moon Festival, Black Moon Party, and The Jungle Experience. If you want to take a break from all the partying, the beach, and swimming pool are located just in front of the hostel where you can relax and soak up some sunshine.
View Photos, Read Reviews & Check Availability
---
The Little Nest Phuket is a cozy hostel with a whole lot to offer its guests. The bright hostel has a homely feel with an outdoor terrace perfect for sitting back and relaxing. The rooftop pool is also ideal for the hot days when you need to cool off after a full day of exploring the surrounding area.
The hostel is happy to organize tours or airport transfers for you, or you can hire a car from The Little Nest to make getting around the island a whole lot easier! The onsite restaurant serves up southern Thai cuisine, which is definitely worth a try, but if you would like to head out for supper, there are plenty of great restaurants nearby too.
This is not a party hostel, but it makes for a perfect break from the party scene when you need it. It's a great place to come for a breather and to relax from the busy atmosphere found on most parts of the island.
View Photos, Read Reviews & Check Availability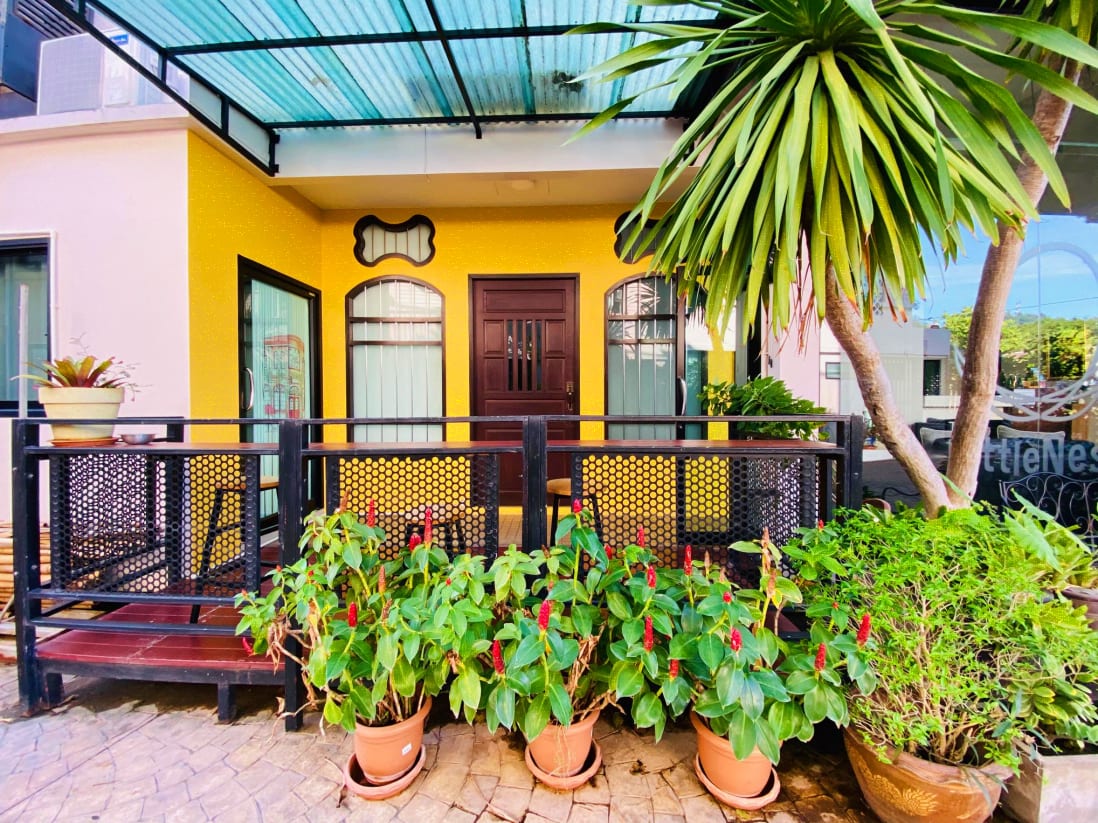 ---
"At Echo Beach Hostel, we take pride in being one of the original hostels on Koh Phangan in Thailand. We have achieved this status by creating that home-away-from-home vibe for the past ten years. A place where you can feel welcomed & cared for to ensure you have a memorable time. Echo offers a wide range of activities; Pre-parties, Volleyball, card games, Restaurant & Bar, Beach front view with lounge area & and access to party tickets which include a free taxi to each event."
There are great facilities that allow travelers to get to know each other in a fun environment. You can rent bikes from the hostel and organize all tours and activities at the front desk, as well as have access to shuttles for the Full Moon Party.
View Photos, Read Reviews & Check Availability
---
23)

SOCIALTEL SAMUI

– PARTY HOSTEL IN KOH SAMUI
SocialTel Samui is a fun and vibrant hostel, making it an ideal place to stay in Koh Samui. They offer both private rooms and dorm rooms to suit all kinds of travelers. The interior of the hostel is decorated with interesting decor and lighting, which makes for a great photo opportunity.
"Party Hostel Samui. At SOCIALTEL, we are playful, we are fun, and we are serious about showing you a great time. So if you love partying at beach clubs, finishing that last-minute report with a cocktail on a rooftop bar, experiencing new cuisine, or enjoying an after-hours cocktail at a secret spot then what are you waiting for?"
View Photos, Read Reviews & Check Availability
---
24)

IN PHUKET HOUSE

– LOCATED NEAR OLD TOWN PHUKET
In Phuket House is in the heart of all the action, located just 200 meters from Old Town Phuket. It provides comfortable accommodation surrounded by street food, gift shops, and a thriving nightlife that will have you out downtown every night.
"Rooms here provide guests with a wide range of facilities such as cable TV, free WiFi, and air conditioning. The en suite bathroom comes with a shower & water heater. All guests are always welcomed and made to feel at home by the friendly owner."
The downstairs lounge area is quaint and is a great place to get some work done if you are a digital nomad who is working while traveling through stunning Thailand. If you are wanting to spend a good deal of time bar-hopping and attending night markets, then this hostel might be just the one for you.
As Old Town is within a short walking distance, no further public transport should be required for a great night out.
View Photos, Read Reviews & Check Availability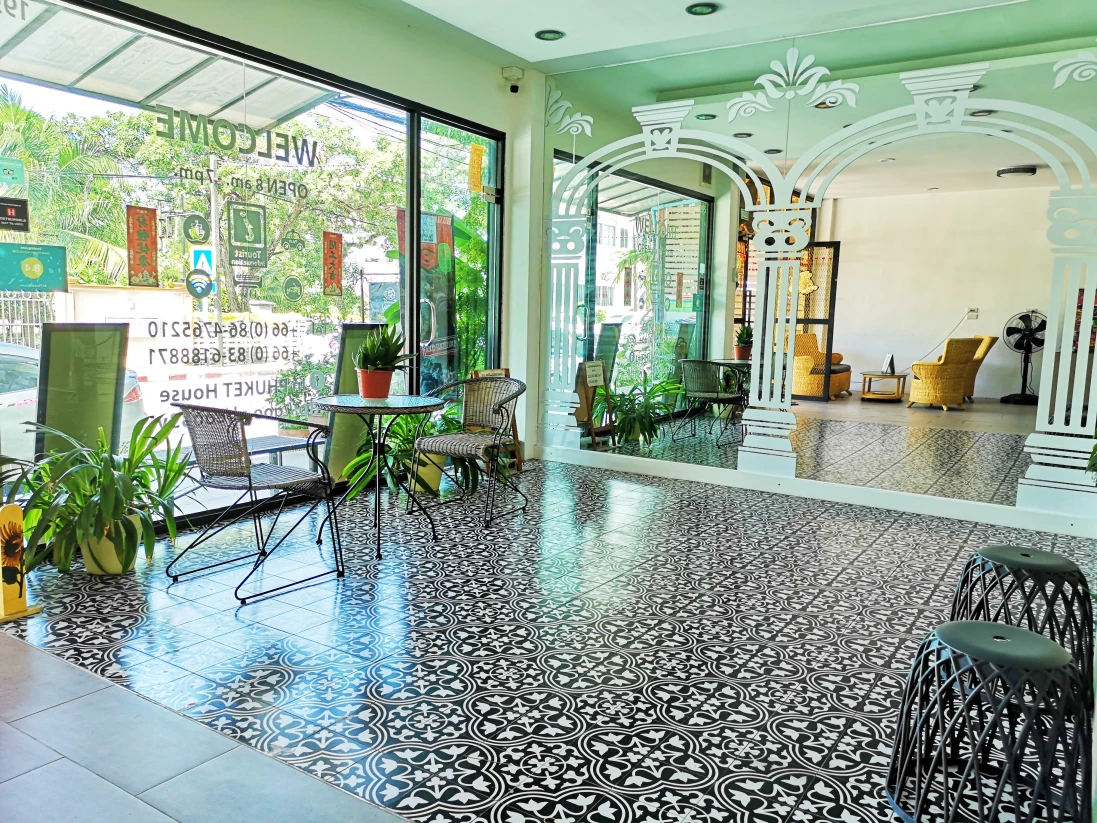 ---
AM I MISSING ANY EPIC HOSTELS IN THAILAND?
Have you been to Thailand recently and stayed at any really cool backpacker hostels that aren't on my list? Well, please let me know! I'd love to take a look and plan a visit in the future. I try and go back to Thailand at least once a year, and even thought about moving back to Bangkok!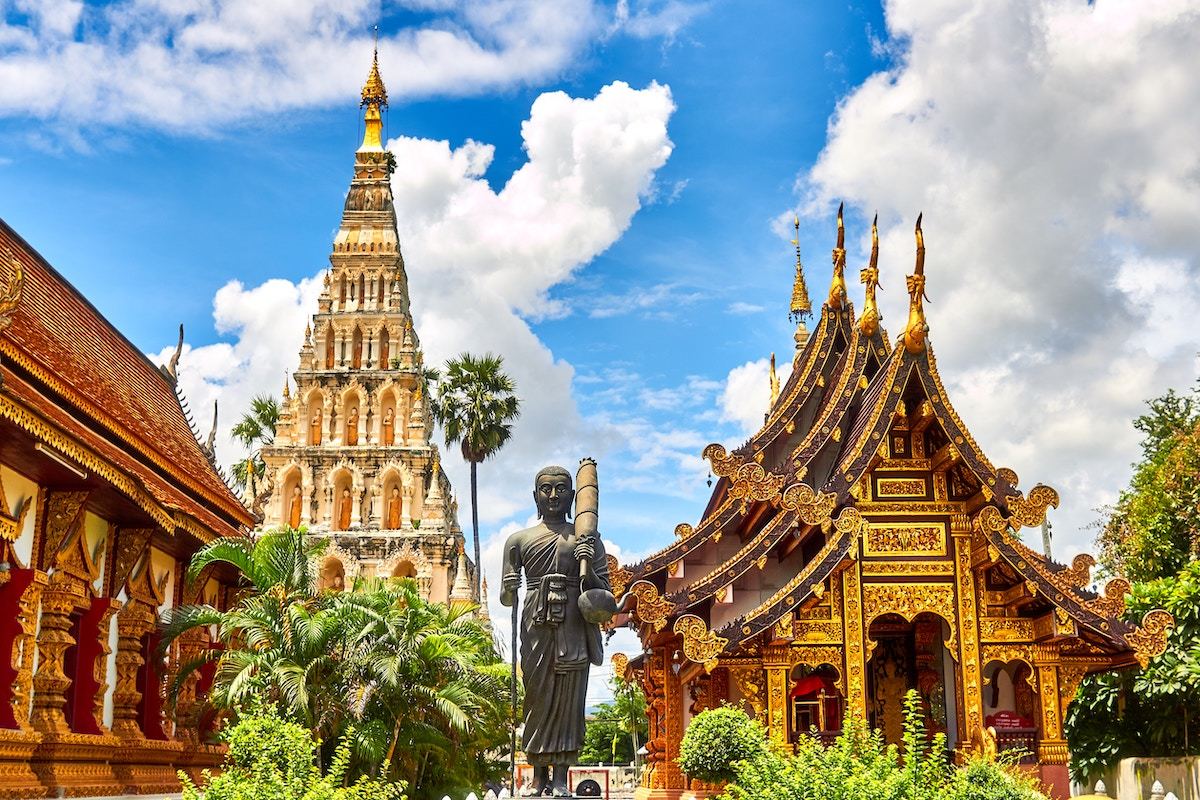 ---
PLANNING A BACKPACKING TRIP TO THAILAND & SOUTHEAST ASIA?
My website is filled with articles and guides to this gorgeous region of the world, and I'd love for you to take a browse through some of my favorite blog posts below. I know they can be of some use!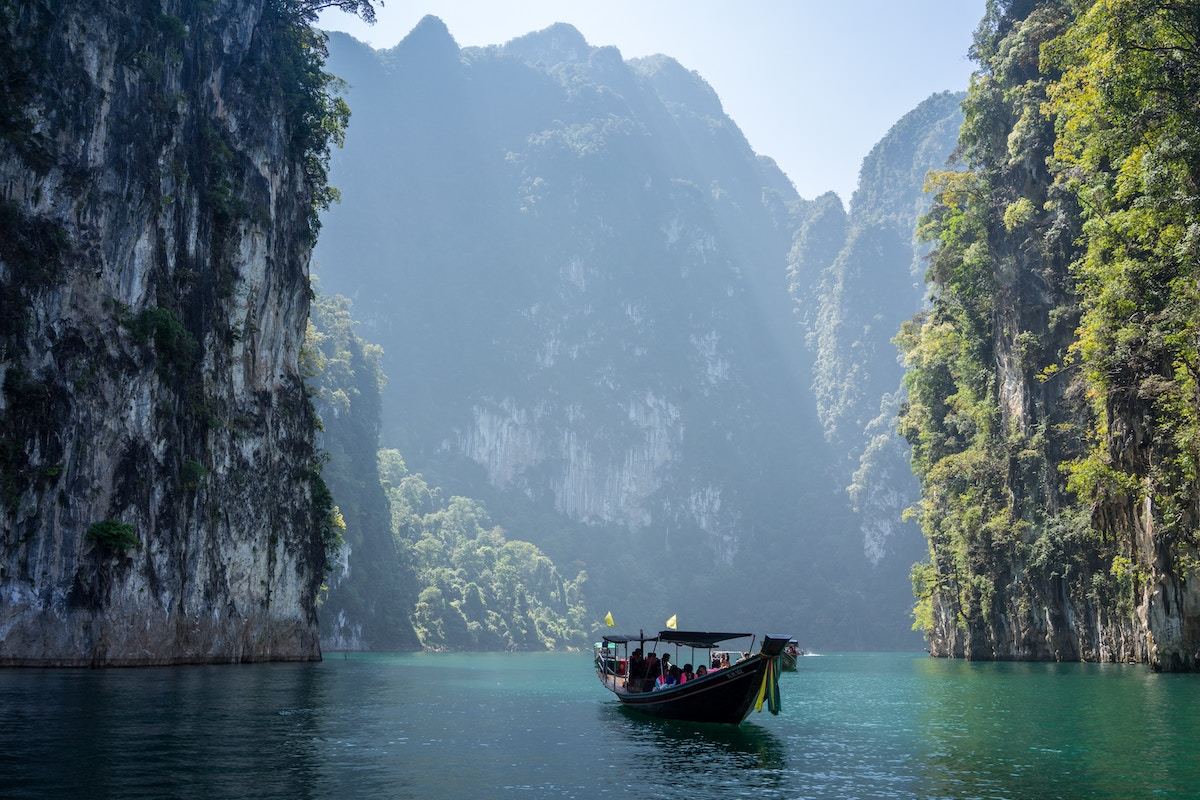 ---
Thanks for reading about my favorite Thailand hostels!
Share this article with your Thailand backpacking crew!
https://www.jonesaroundtheworld.com/wp-content/uploads/2017/05/Best-Thailand-Hostels-.jpg
933
1400
Dave
https://www.jonesaroundtheworld.com/wp-content/uploads/2017/03/logotry-1-1-300x106.png
Dave
2023-03-23 22:30:14
2023-03-31 11:09:11
24 Best Hostels in Thailand For Backpackers & Solo Travelers