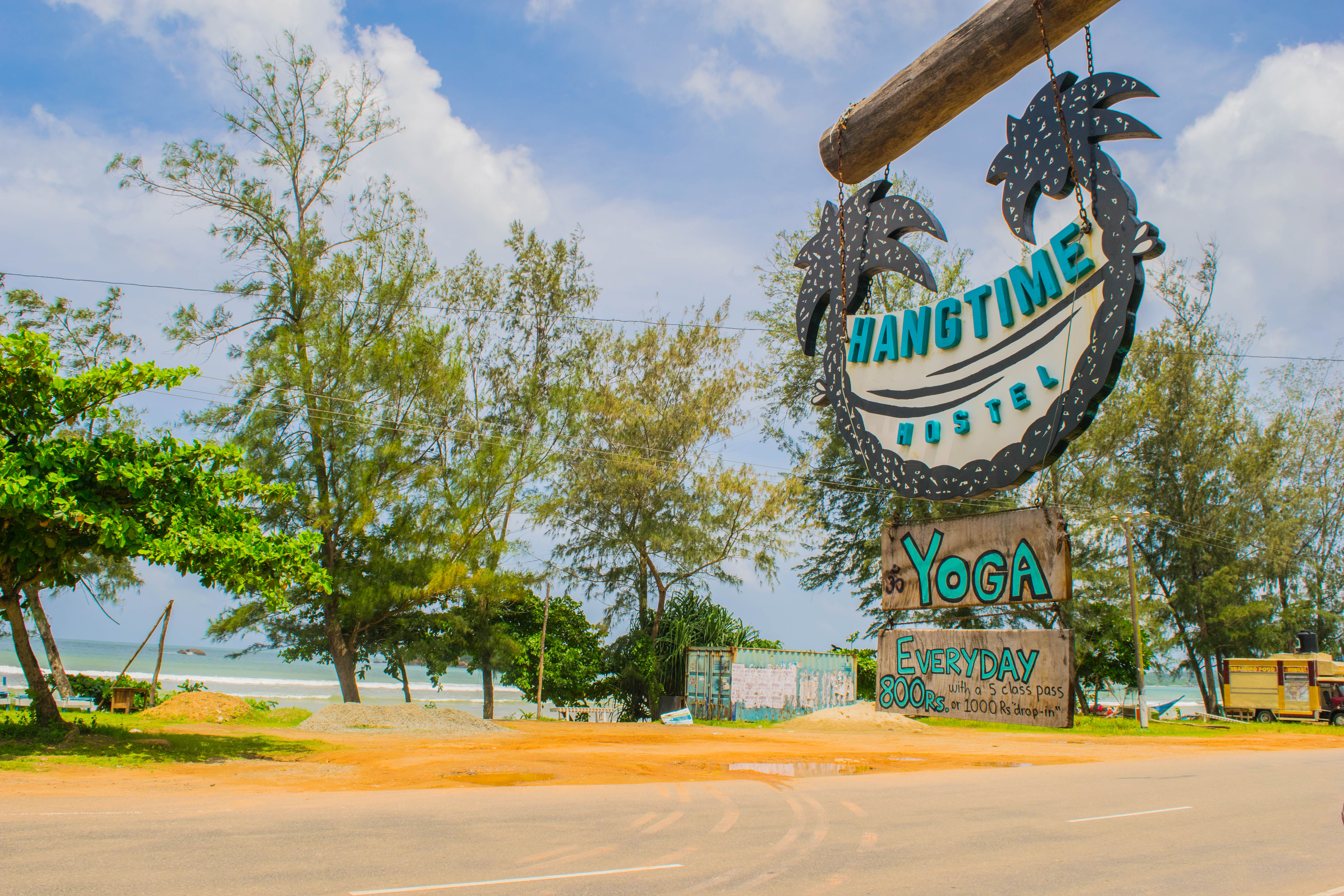 It's crossed every traveler's mind.
It's the classic "backpacker dream" to move to a faraway land, open up a hostel, and escape the "normal life" routine.  I've thought about it quite a lot myself, and I do think this is a business venture that I'll eventually find myself doing.
So when I discovered that this Australian backpacker followed his dreams, moved to Sri Lanka, and successfully opened up his own hostel — I couldn't wait to interview him about the experience.
I've gotta say that I had a solid time while staying at The Hangtime Hostel.  If you're planning a trip to Sri Lanka, then a visit to the south coast is an absolute must, and I can't recommend this place more.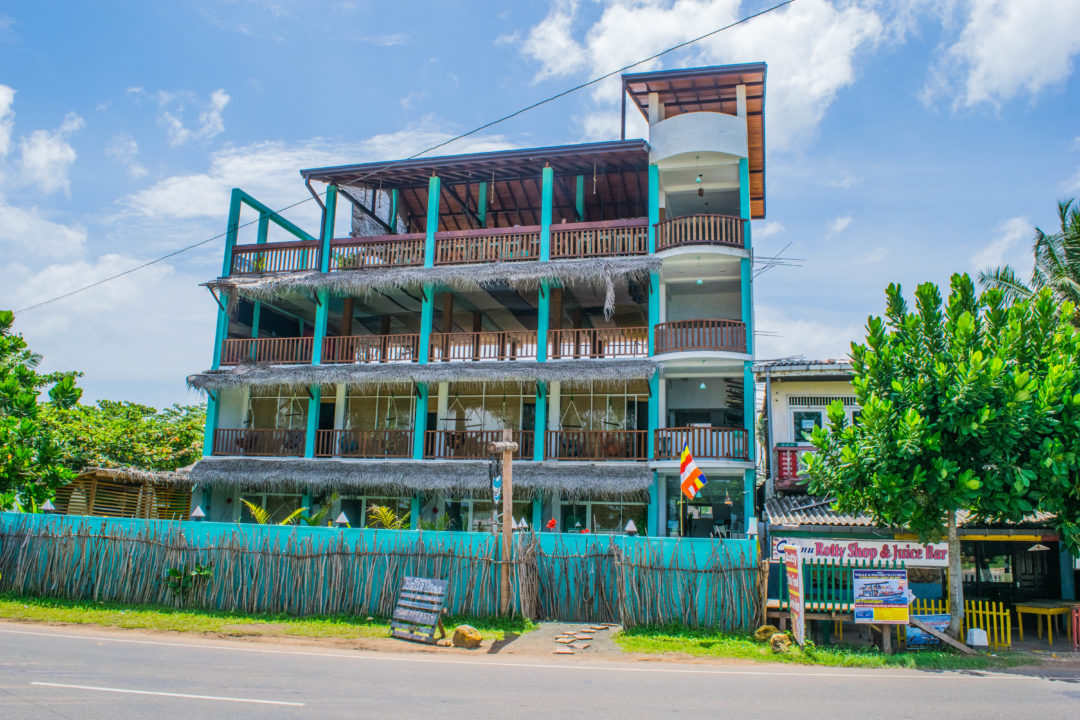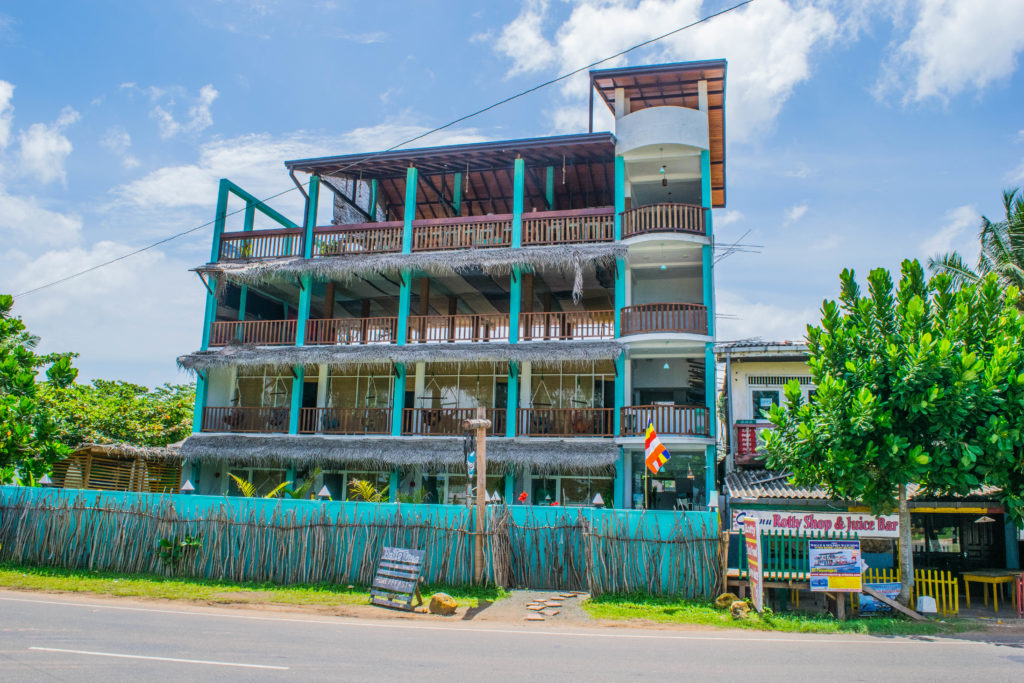 They've got daily yoga sessions, surfboard rentals, comfortable facilities, quick wi-fi, an amazing rooftop restaurant, weekly events, and much more.
Check out the interview below!  It's a great and inspirational story!
---
So for starters, Can you tell us a bit about yourself?
I am Niall, a 28 year old male who grew up in Sydney, Australia. I studied Property Economics at university which gave me a great chance to travel, as you are essentially only studying 50% of the year.
I moved to Sri Lanka with my girlfriend Maggi about 1.5 years ago with a dream to open a hostel.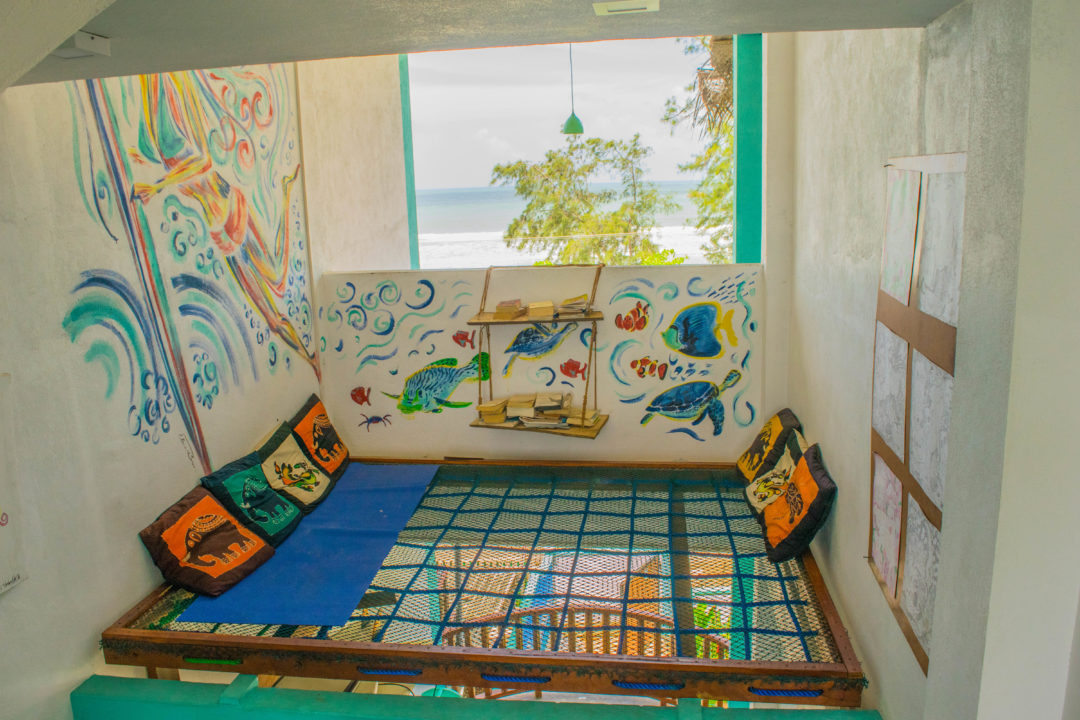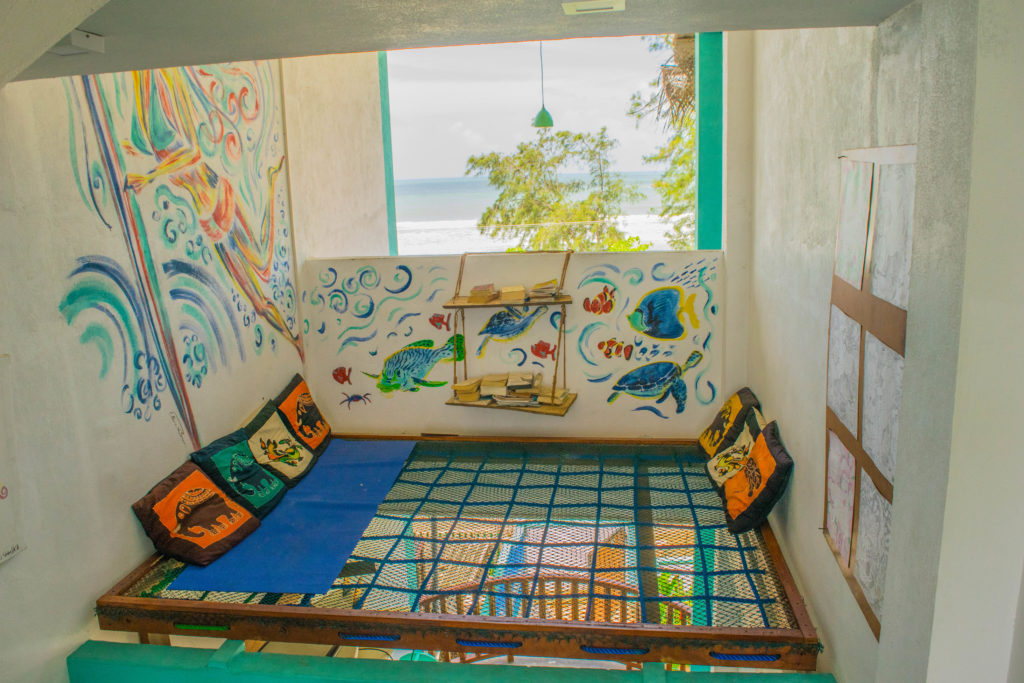 When was your first visit to Sri Lanka?  Is that when you realized that you could live here and open your own business?  
My first visit to Sri Lanka was with Maggi in 2013. It had only been 4 years since the Civil War had ended and the country had really opened up to tourism. Our first impressions was this was a beautiful place with smiley and friendly people. The beaches were close to the best we had ever seen and there was very little development at that stage. It was an ideal place to open a hostel due to the laid back beach lifestyle along the Coast and there were only a couple of hostels which meant we didn't get the opportunity to meet as many other travellers as we had hoped. 
We thought it could be a great place to open a hostel, however we weren't sure about legislation etc that we would need to jump through.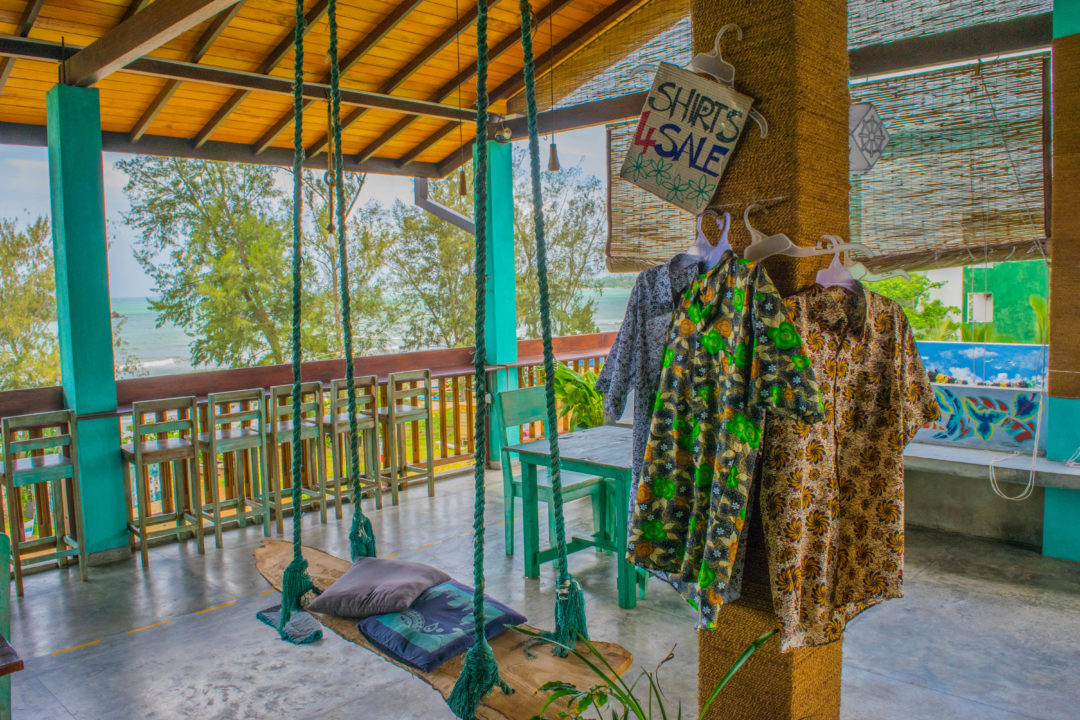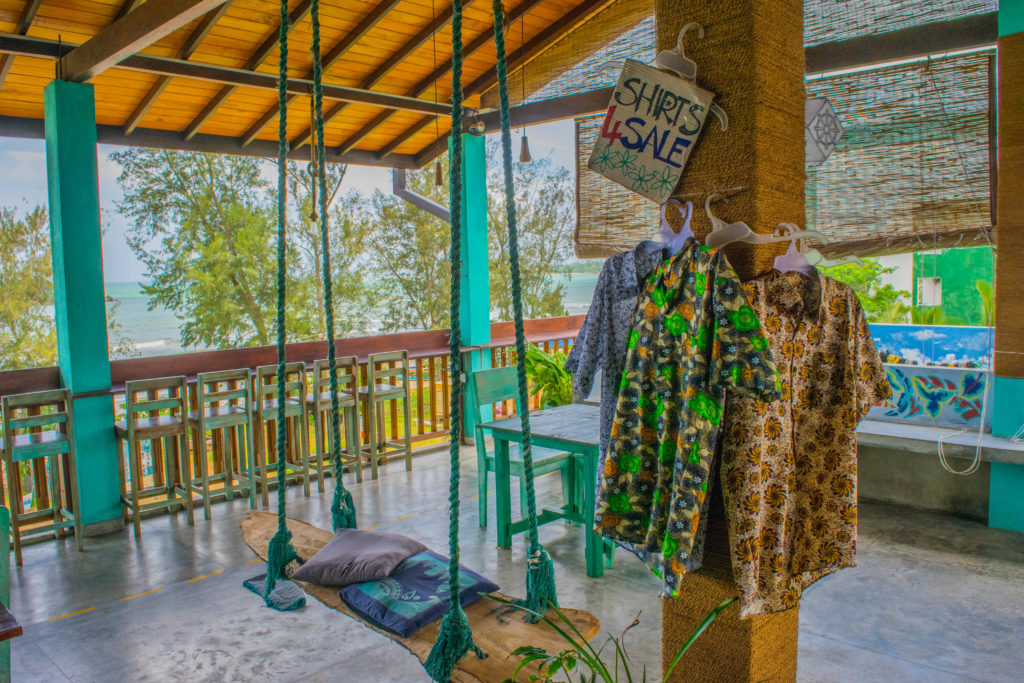 Now, Let's Discuss Hangtime — How long was the planning process for you?
Hangtime was pretty much developed like every other traveller who dreams of opening a hostel. When travelling there is always the same conversation, 'how good would it be to drop your other life and open a hostel on the beach'. So the first thoughts were on a big trip in 2010 when my mate Jayden and I travelled through Central and South America and stayed at some awesome hostels. Real life commenced in 2011, as I started a full time office job and within a year I knew this wasn't what I wanted for the rest of my life. 
2012 and 2013 Maggi and I started a scrap book for dreams in the hostel, stealing other peoples cool ideas from around the world. In 2014 we became a little more technological and got Pinterest which made things pretty easy. Mid 2014 we decided that we would head over to Sri Lanka in March 2015 for a holiday with the intention to stay on and look to open a place.
In the first 3 months we looked at about 200 properties and there was always something wrong. The road was too close, the land was too expensive, the land had a cometary on it, the land was not actually this person's to sell, the land in fact was not for sale. At this stage a 3rd party 'Nik' came on board to the business which was great to have another shoulder to cry on each time the land wasn't 'right'.
We had a dream of buying some land in a small tropical rainforest near a beach and we ended up directly opposite the best learn to surf beach in Sri Lanka, in a larger 4 bedroom concrete building. Things changed.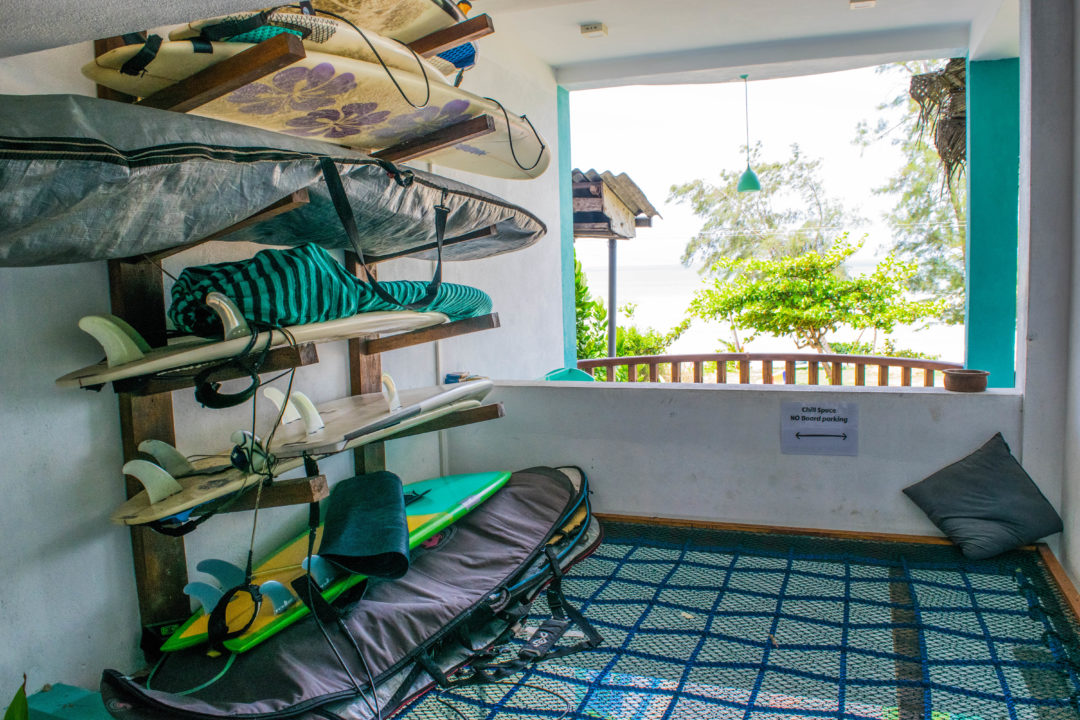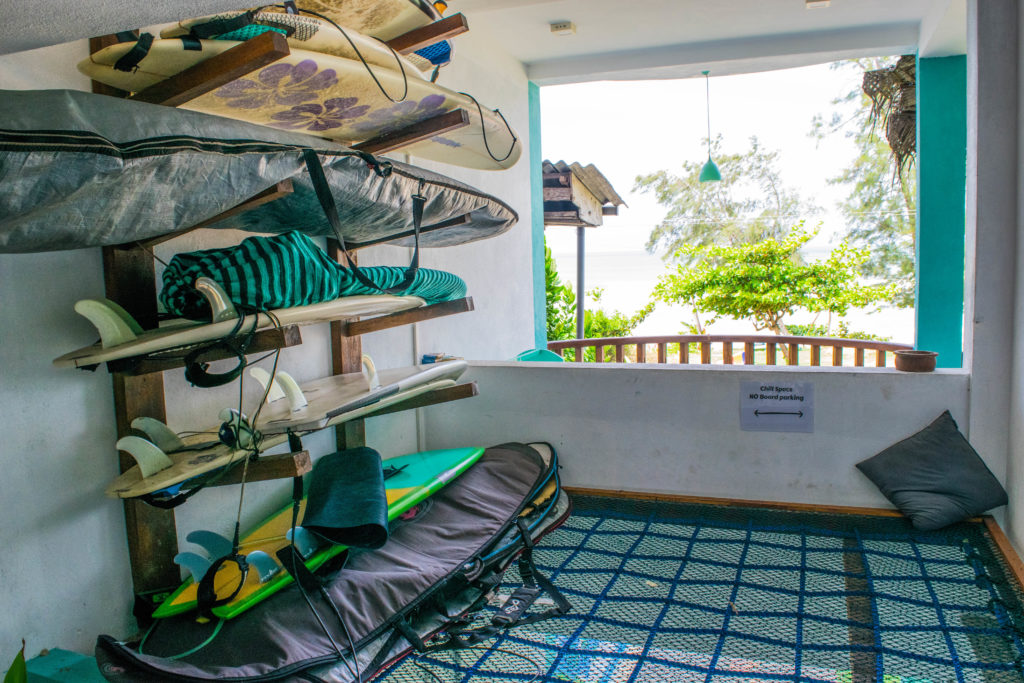 When did Hangtime officially open?
Hangtime officially opened on December 5th 2015 at 6.14am. Maggi, Nik and I went to a Buddhist horoscope guy and he told us the exact time and date to get good luck. We had the Buddhist Ceremony and that day we started taking guests.
What were the most important factors for you when thinking about your vision in opening up Hangtime?
Surfing and Yoga were a huge factor to incorporate and making sure the hostel made you feel like you were in Sri Lanka. This included artworks, locally built furniture, natural coconut leaf roof, recycled fishing nets and old Sri Lankan boats for beds.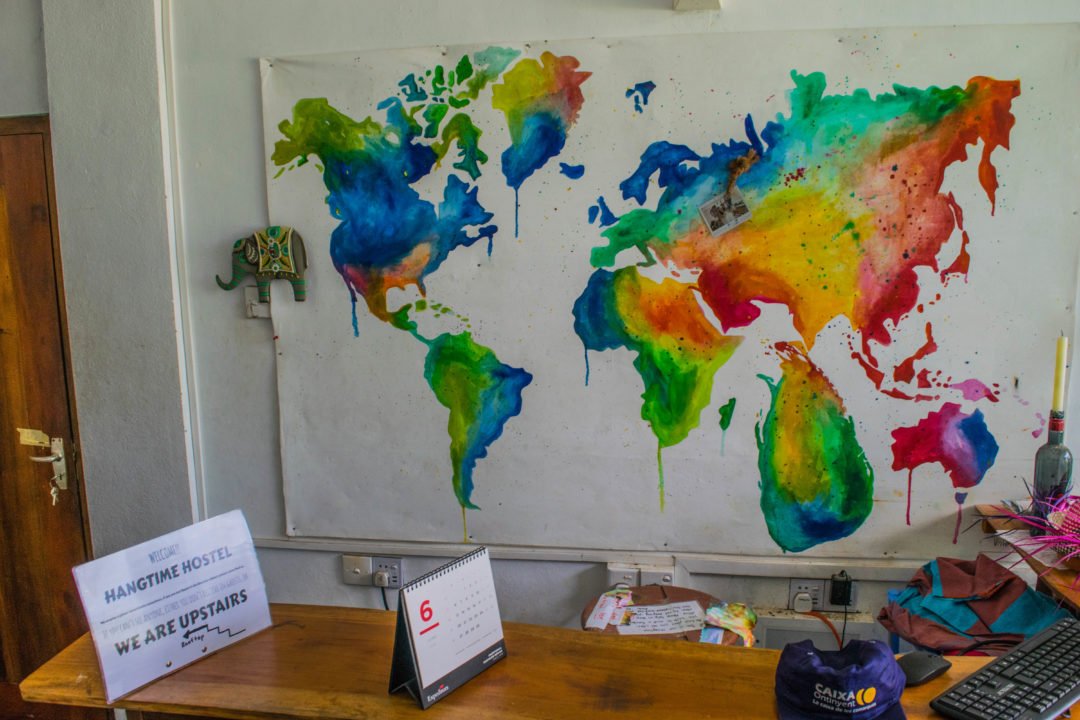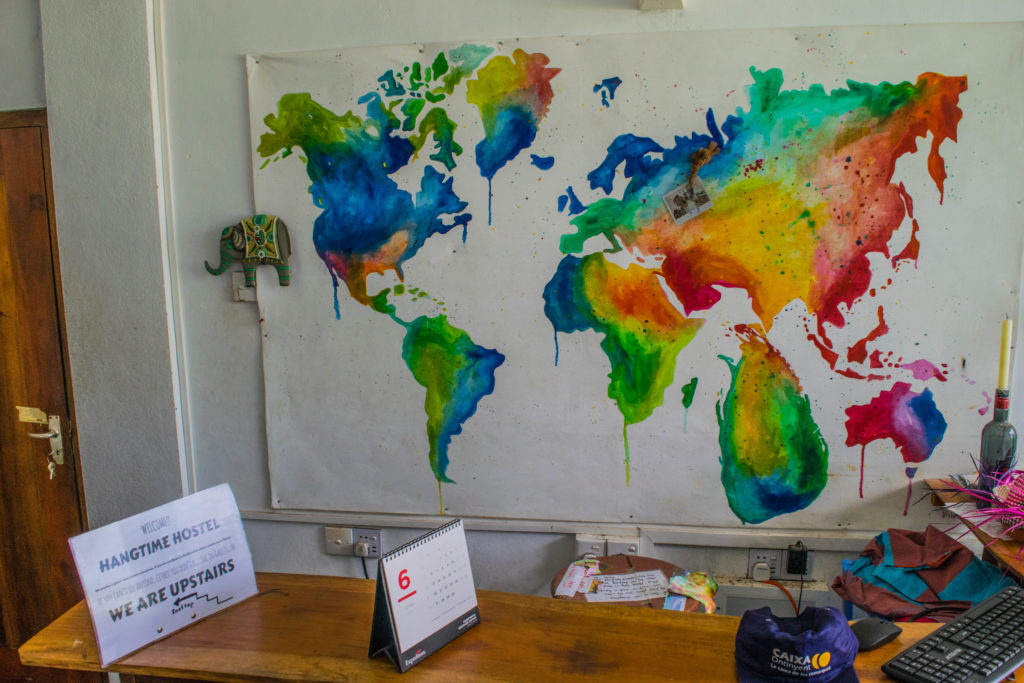 Do you ever offer free accommodation & food in exchange for backpackers looking to stay in Sri Lanka?  
Not willing to answer this question as 'volunteering' in Sri Lanka is against regulations.
What's the worst experience you've had with backpackers so far?  
One Russian restaurant guest was slightly bitten by our disabled puppy and she called the next day saying she had 'rabies'. Luckily we had all the right injections and certifications which showed 'Tiny' was not infected with any virus. It was a little scary at the time though.
How many people are involved in the Hangtime Hostel project?  Are you the sole-owner?  
There are 3 owners- Maggi, Nik and I. We all are really good mates, so it is fun to work with each other.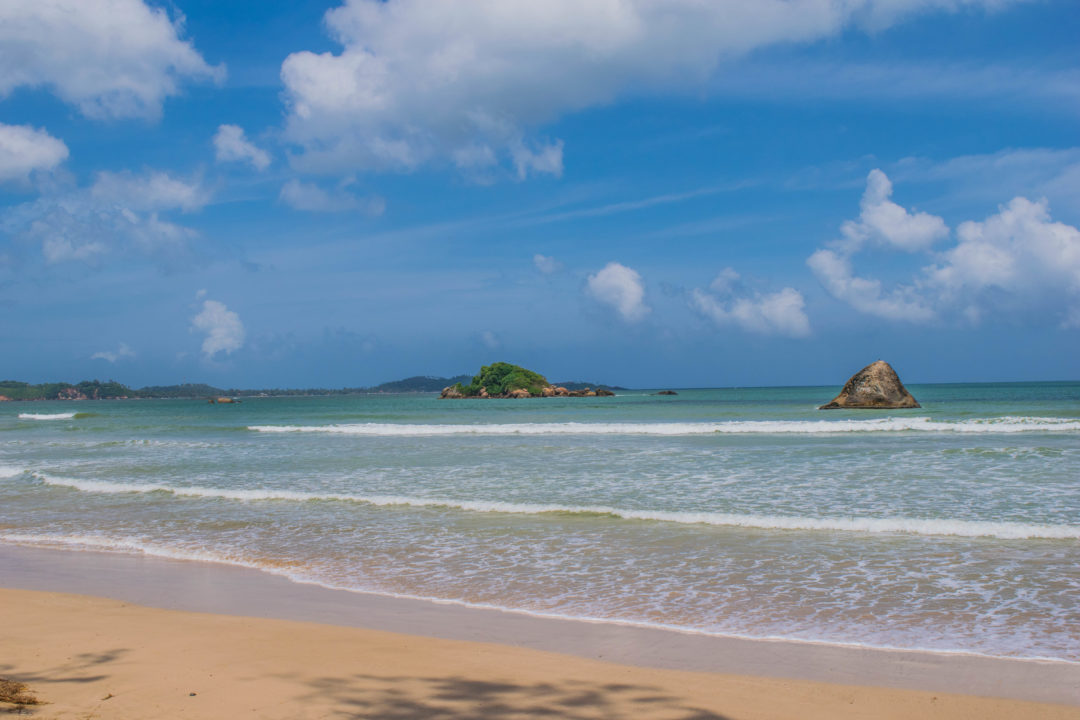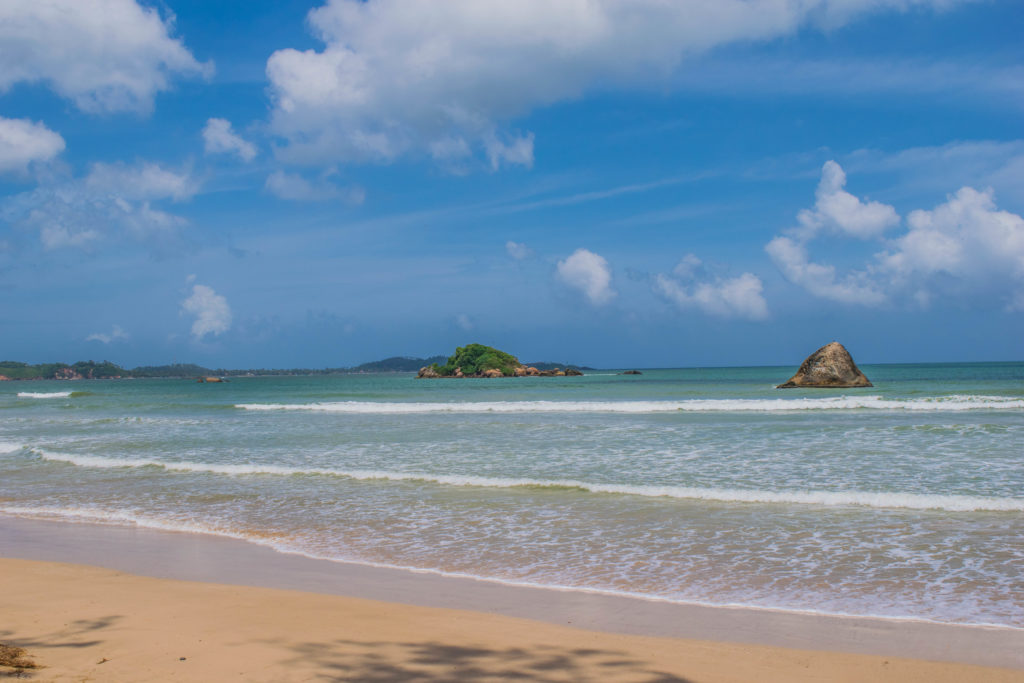 What would you say has been the hardest part about opening up your own hostel?
The Sri Lankan culture is very different and sometimes it has been difficult with other local hotels. We are trying to do our best for the local community to alleviate these issues. We source all of our products for the restaurant locally, we have 9 local employees, we use local drivers, local tour guides and send our guests to eat local made cuisine (when they aren't eating in our Western style restaurant). We also are providing English books to the local school and have just contributed funds for the floods.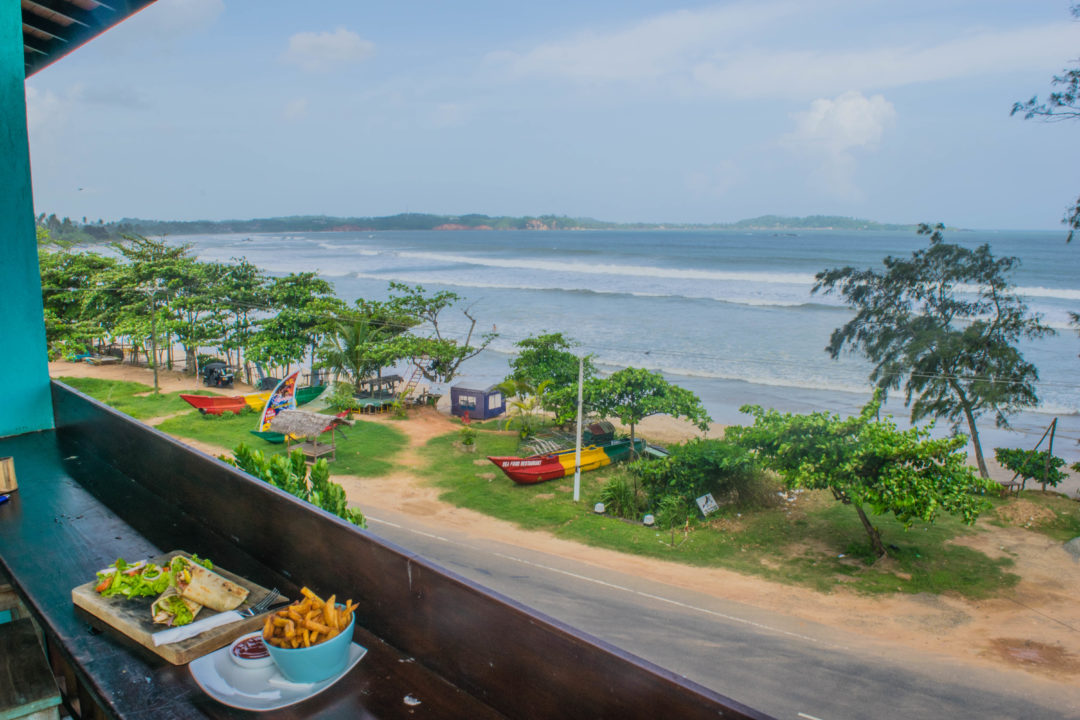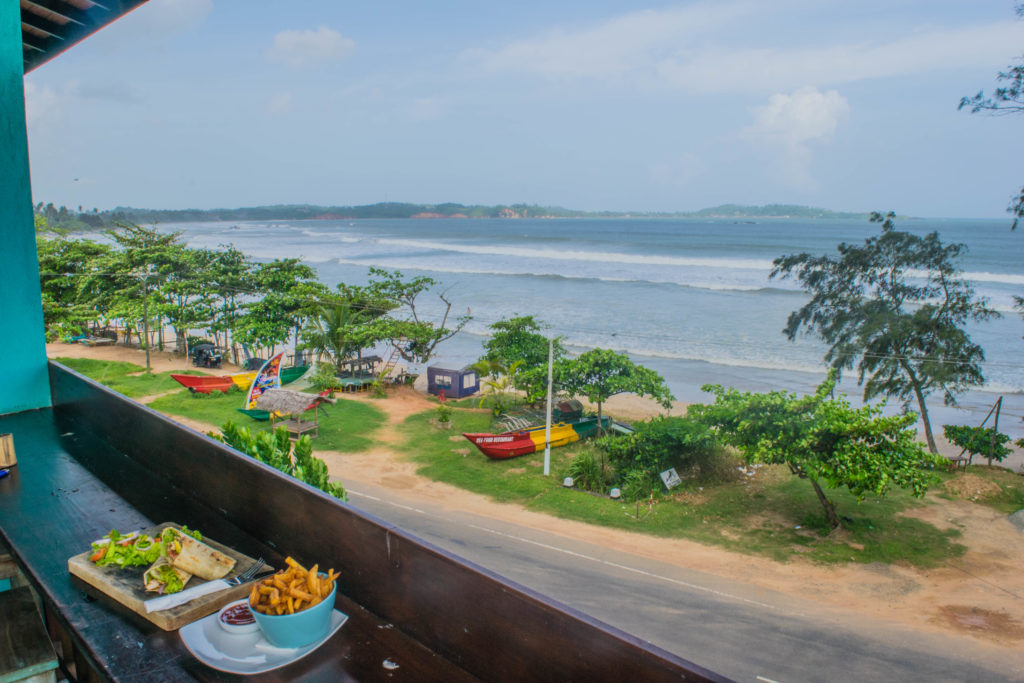 What were the hardest barriers to overcome when it came to opening a business abroad in Sri Lanka?
– Different Culture and different way of business to most Western countries
– Difficult to find information on foreign investment
– Localism
– Finding a good Lawyer
– 'Clear Land'- It is not just as simple as finding the land and agreeing terms. Historical searches have to be made and many people in a family may need to sign off on the land. Some beach front properties also lost their deeds in the tsunami, so often rulings have to be made in the court system.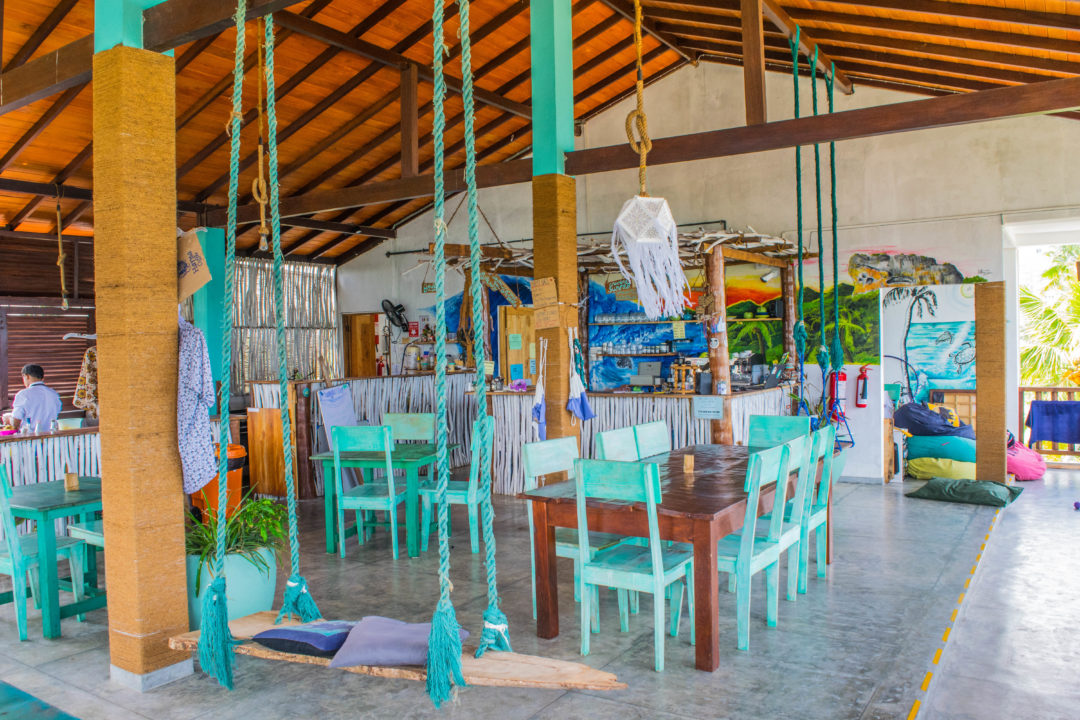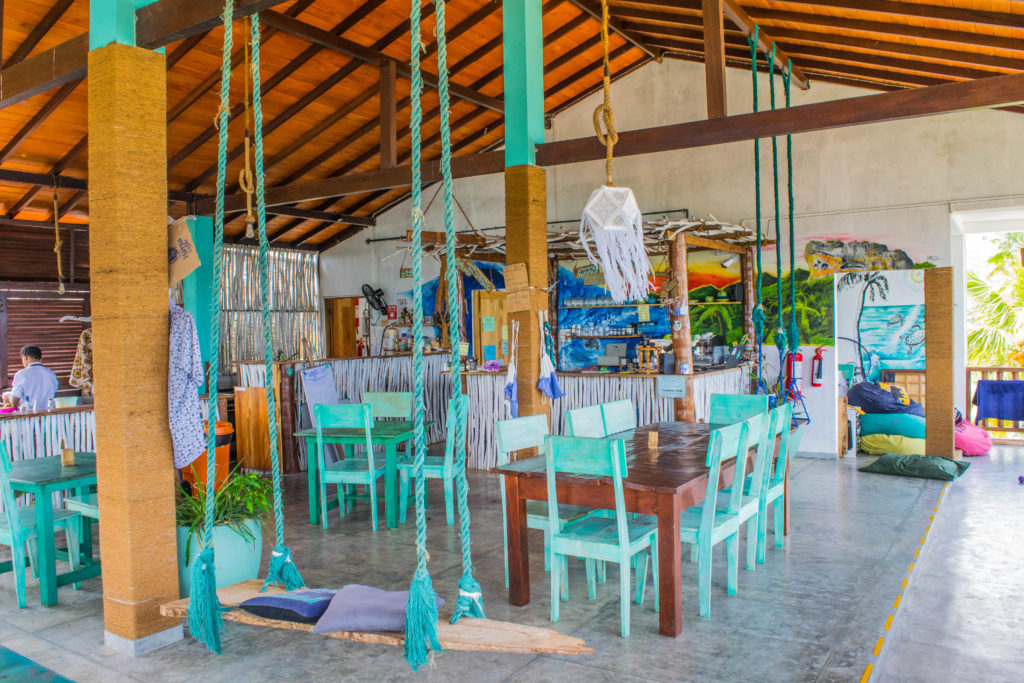 Do you see a lot of growth coming in the Hangtime Hostel brand?  Maybe adding more locations overtime in Sri Lanka? 
At the moment, this one is enough work however there are many opportunities everywhere in Sri Lanka. We would loved to do other projects at some stage.  
Last but not least — do you have any advice for fellow travelers who have dreamed about doing something similar?
If you are young, just do it and have a crack. What is the worst thing that can happen; We can all go back home and get into our jobs we were in prior. At least we can say, we gave it a go.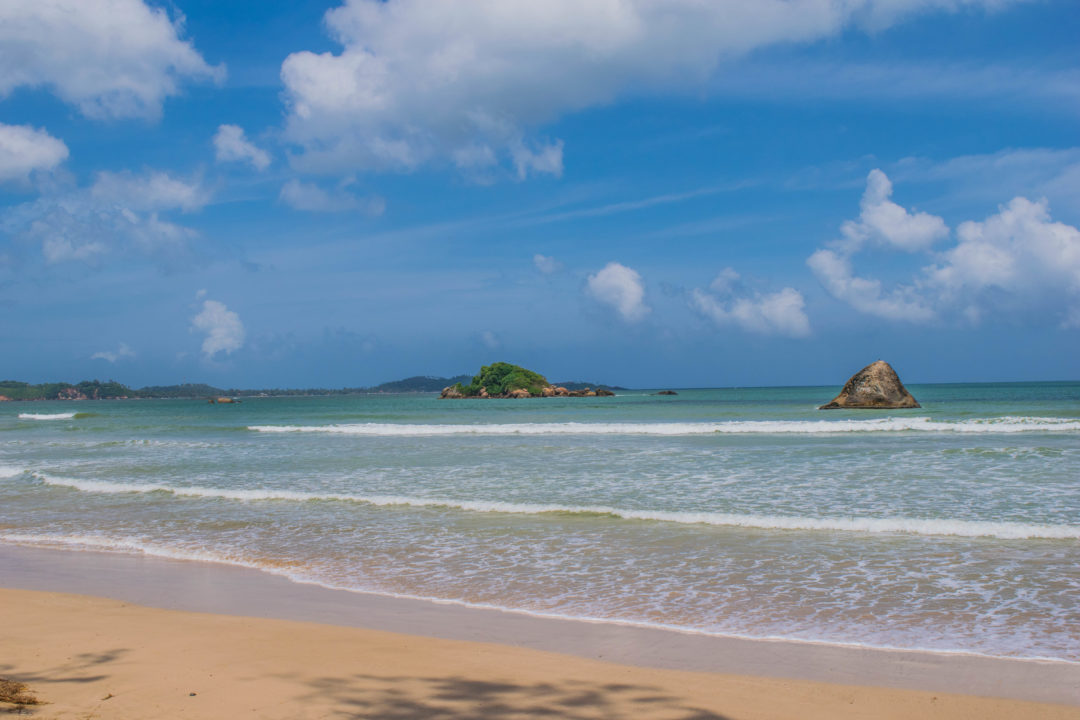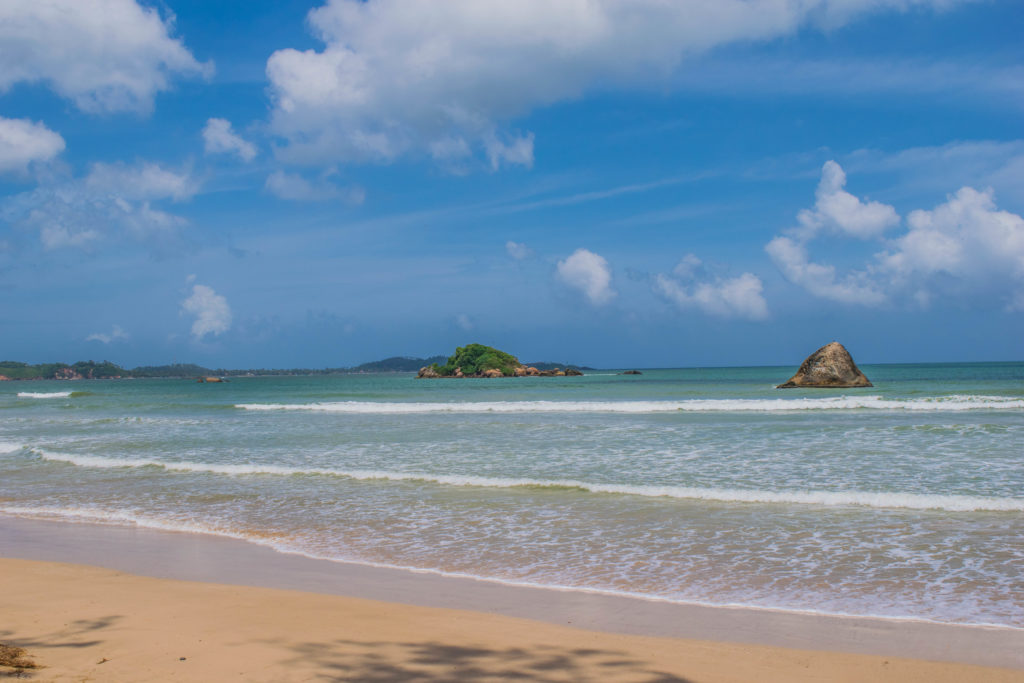 ---
Pretty Amazing, Yeah?
Thanks for the interview Niall.  Was an absolute pleasure.
Follow Hangtime:  Facebook |  Instagram |  YouTube
Congratulations to Niall, Maggi, and Nik for doing a sucha fantastic job with Hangtime Hostel.  I had an awesome four night stay, and it's really great to see people follow their dreams and have it work out so well.
I'll definitely be back for more surfing and yoga my next visit to Sri Lanka.
---
& Add Me On Snapchat: — JonesATW
https://www.jonesaroundtheworld.com/wp-content/uploads/2016/06/DSC_2200.jpg
4000
6000
Dave
https://www.jonesaroundtheworld.com/wp-content/uploads/2017/03/logotry-1-1-300x106.png
Dave
2016-06-27 06:22:18
2017-04-08 05:41:43
Quit Your Job, Move Abroad, and Open a Hostel: The Hangtime Story