Looking for the best folk festivals in 2024 in the U.S.A!? Well, look no further, because I've put together a pretty epic list of bluegrass and folk music festivals in this amazing country!
"I didn't know folk music growing up, no. It's something I've come to study, really, because I think there's so much to learn from traditional music in the sense of the way music began as a way of communication, the traveling storyteller, the bard, the minstrels." – P.J Harvey
The definition of folk music can be defined as "a type of traditional and generally rural music that originally was passed down through families and other small social groups. Typically, folk music, like folk literature, lives in oral tradition; it is learned through hearing rather than reading."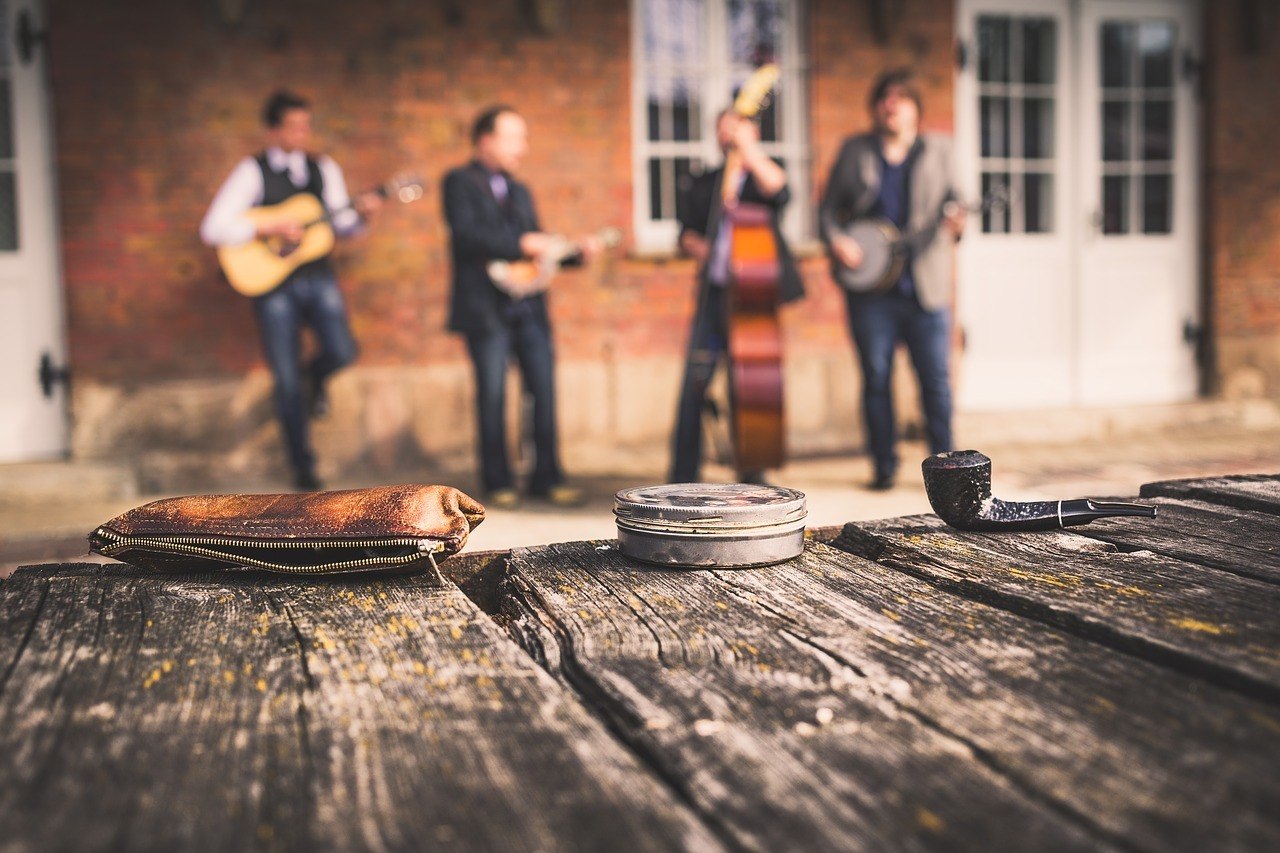 But that's really just a brief summary of a large, complex genre of music.
If you've heard the music of Bob Dylan, Joan Baez, Ben Harper, James Taylor, Joni Mitchell or even Johnny Cash, you've had a taste of some of history's best and most well known folk music.
Folk music lives on all across the United States, with a deep and long held love stretching from Alaska to Florida, the Carolinas to New York, California to Montana. And I've compiled a list of the best folk music festivals in the U.S.A to give you a small taste of what's on offer.
Start planning your next road trip with these 26 U.S.A folk music festivals…
---
1) World Folkfest
When: August, 2024
Where: Springville, Utah
https://www.facebook.com/WorldFolkfest/
One of the largest folk festivals in the USA and one of the longest-running folk dance festivals in the West!
In collaboration with the United Nations, 8 cultural dance groups travel from around the world each year to attend World Folkfest to represent their country and share their culture, heritage, and traditions through dance, music, and costumes with Utah residents. On top of exceptional dance performances, authentic costumes, and traditional live music every night there is an array of global food truck cuisine, giveaways, cultural awareness activities for kids, incredible pre-shows, and meet & greet opportunities with the international folk performers.
---
2) Newport Folk Festival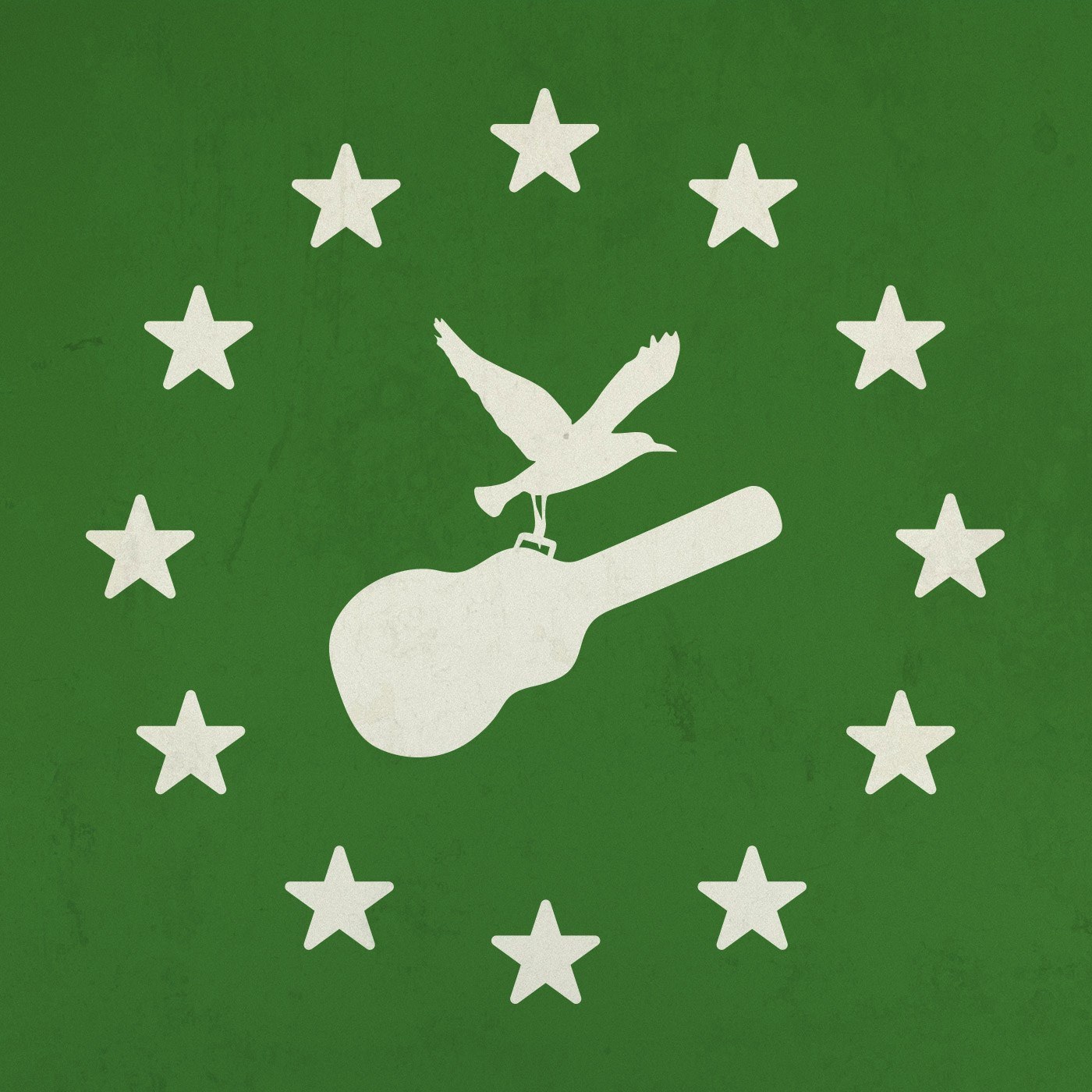 When: July 26-28, 2024
Where: Newport, Rhode Island
https://www.facebook.com/newportfolkfest
"Newport Folk Fest is an American folk-oriented music festival in Newport, Rhode Island, which began in July 1959. The festival is often considered one of the first modern music festivals in America and remains a focal point in the ever-expanding genre of "folk" music. Music legend Bob Dylan was discovered performing at Newport Folk Festival."
Newport Folk Festival 2018 - Thank You
---
3) Telluride Bluegrass Festival
When: June 20-23, 2024
Where: Telluride, Colorado
https://bluegrass.com/telluride/
https://www.facebook.com/planetbluegrass
"Every Summer Solstice, 11,000+ Festivarians converge on the historic mining town in the San Juan Mountains of southwestern CO (elevation 8,750') for 4 days of adventurous acoustic music in the stunning Telluride box canyon.
Since its early years, the unique genre of "Telluride Bluegrass" has embraced a diverse family of artists including Sam Bush, Robert Plant, Mumford & Sons, Brandi Carlile, Norah Jones, Jason Mraz, Greensky Bluegrass, Emmylou Harris, and many of the world's most virtuosic acoustic instrumentalists – many of whom have returned to the festival for 25+ years.
With music on the main stage, intimate workshop performances at Elks Park, late-night indoor NightGrass concerts, and pickin' in campgrounds and condos 'til dawn, Telluride Bluegrass is the "granddaddy of the modern festival circuit!"
50th Annual Telluride Bluegrass Festival Teaser
---
4) Kutztown Folk Festival
When: June 29-27, 2024
Where: Kutztown, Pennsylvania
https://www.kutztownfestival.com
"The Kutztown Folk Festival is the oldest continuously operated folklife festival in America. This nine-day event continues to draw visitors from all over the world, entertaining families while providing valuable insight into the traditions of the Pennsylvania Dutch and their fascinating way of life. Children's activities abound and admission is free for children 12 and under. The festival also houses the largest quilt sale in America and has an internationally attended Quilt Auction of top prize-winning quilts."
Live Like a Local: Kutztown Folk Festival
---
5) Lowell Folk Fest
When: July 26-28, 2024
Where: Lowell, Massachusetts
https://www.facebook.com/LowellFolkFestival/
"The Lowell Folk Festival continues to provide the finest in traditional music, craft, foodways and more in downtown Lowell. This annual celebration is the best in traditional folk music, artisan crafts and ethnic foods, and will be returning to downtown Lowell with a full lineup beginning with the traditional parade of nations from Lowell's City Hall Plaza to Boarding House Park. The free festival offers something for people of all ages all within the heart of Lowell National Historical Park."
Lowell Folk Festival 2017
---
6) Wheatland Music Festival
When: September 6-8, 2024
Where: Remus, Michigan
https://www.wheatlandmusic.org
https://www.facebook.com/wheatlandmusicorganization/
"Each September, fans flock to the 160-acre park that hosts the Wheatland Music Festival in Remus, Michigan. The three-day festival introduces patrons to talent to the tune of Radney Foster, Feufollet and other rising stars. The mega-event also offers workshops and demonstrations alongside artisans and children's activities. Other annual events hosted by the Wheatland Music Organization include a Memorial Day-weekend dance camp, a week in June dedicated to music and dance and a one-day Winter Wheat Festival each February. The area is almost always hopping with music, no matter the season."
Wheatland: The First 40 Years
---
7) Merlefest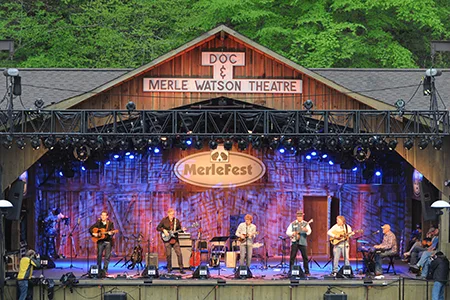 When: August 25-28, 2024
Where: Wilkesboro, North Carolina
"MerleFest, considered one of the premier music festivals in the country, serves as an annual homecoming for musicians and music fans. Held on the campus of Wilkes Community College in Wilkesboro, North Carolina, MerleFest was founded in 1988 in memory of the late Eddy Merle Watson, son of American music legend Doc Watson. MerleFest is a celebration of 'traditional plus' music, a unique mix of music based on the traditional, roots-oriented sounds of the Appalachian region, including bluegrass and old-time music, and expanded to include Americana, country, blues, rock and many other styles. The festival hosts numerous artists, performing on 13 stages during the course of the four-day event. The annual event has become the primary fundraiser for the WCC Foundation, funding scholarships, capital projects and other educational needs."
MerleFest celebrates music from the Appalachian region and boosts the local economy
---
8) Joshua Tree Music Festival
When: May & October, 2024
Where: Joshua Tree, California
https://joshuatreemusicfestival.com
"Founded in 2003, the bi-annual (May & Oct) Joshua Tree Music Festival is held at the gateway to the world-renowned National Park. JTMF is a resource-generating powerhouse of passionate creativity, community empowerment, and arts education for all ages. A family inclusive global music experience in the magical Mojave. Committed to radical inclusion, these four-day funky desert-style festivals create experiences where passion, purpose, family, and friends come together, and the boundary between performer and patron is blurred. The music is diverse and eclectic, from dance-world-electro-funk'n groove to soulful global-ethno melodies."
---
9) High Sierra Music Festival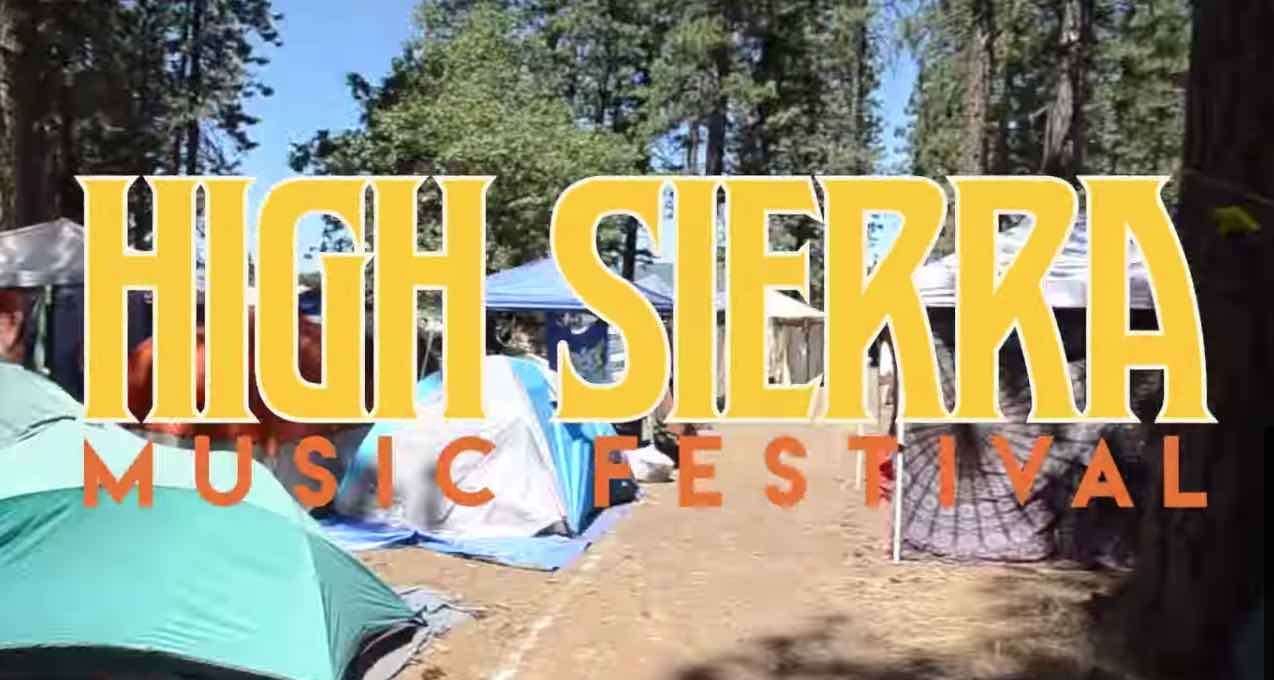 When: July 4-7, 2024
Where: Quincy, California
http://www.highsierramusic.com
https://www.facebook.com/highsierramusic/
"Situated in the Sierra Nevada Mountains of California, High Sierra Music Festival boasts a family friendly atmosphere packed with artists traversing all musical genres. The eclectic lineup at the festival is backed by a picturesque venue surrounded by a mountainous landscape and national forests. More than just music is offered at the High Sierra with yoga areas, audience-participation parades, children's areas and more."
High Sierra Music Festival 2022
---
10) Kerrville Folk Festival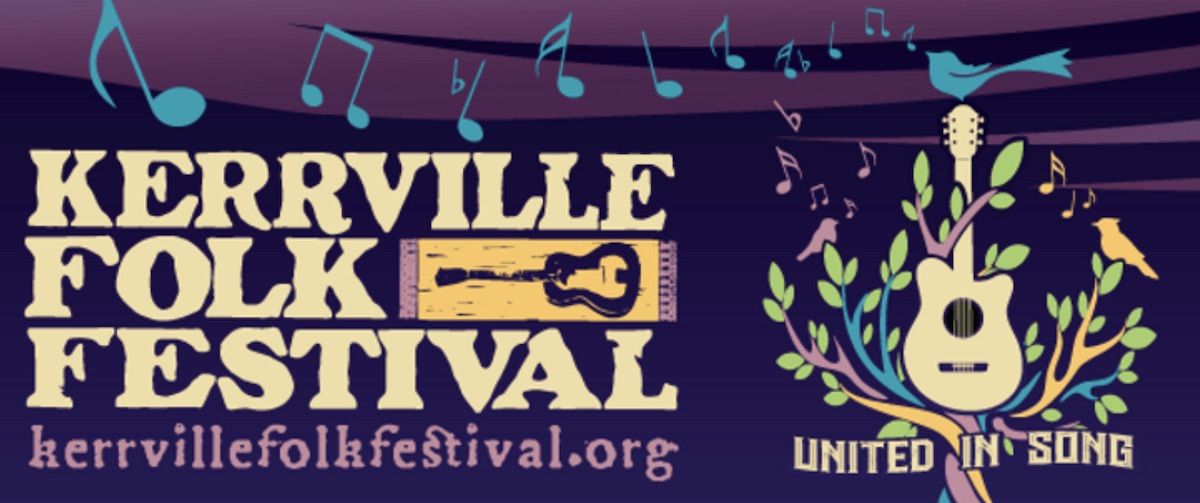 When: May/June, 2024
Where: Kerrville, Texas
https://www.kerrvillefolkfestival.org
https://www.facebook.com/kerrvillefolkfestival
"The Kerrville Folk Festival Foundation produces many amazing programs, with its Flagship event as the Kerrville Folk Festival. It is 18 days and nights featuring national and international performing songwriters in intimate musical performances. Weekend evening concerts are at Kennedy Outdoor Theater and weeknight shows are at the Threadgill Theater in the Campground. The Festival is held at Quiet Valley Ranch, nine miles south of Kerrville, Texas.
The Kerrville Folk Festival
---
11) Falcon Ridge Folk Festival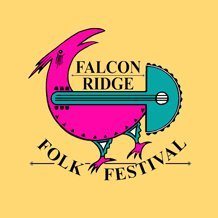 When: July 26-28, 2024
Where: Goshen, Connecticut
https://www.falconridgefolk.com
"Recognized as one of the most popular, well-attended folk festivals in the USA, the Falcon Ridge Folk Festival is a three-day community event featuring folk music and dance at the foot of the Berkshires in east-central New York State. Showcasing some of the greatest contemporary singer/songwriters, folk artists and bands, the Falcon Ridge Folk Festival takes place on several stages. This event also features family oriented events such as puppet shows and clowns."
Falcon Ridge 2023 - Sunday July 30, 2023
---
12) Bean Blossom Bluegrass Festival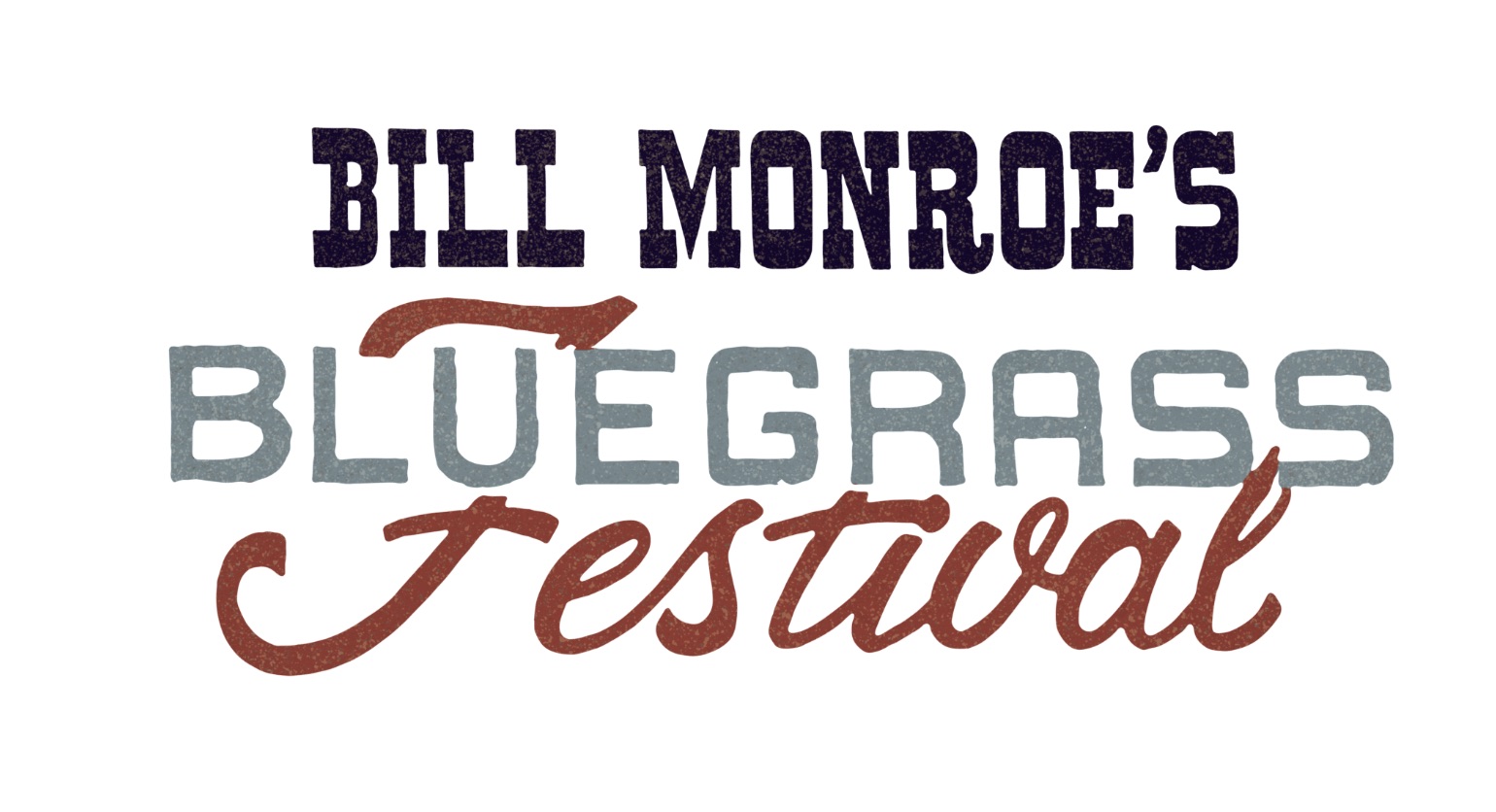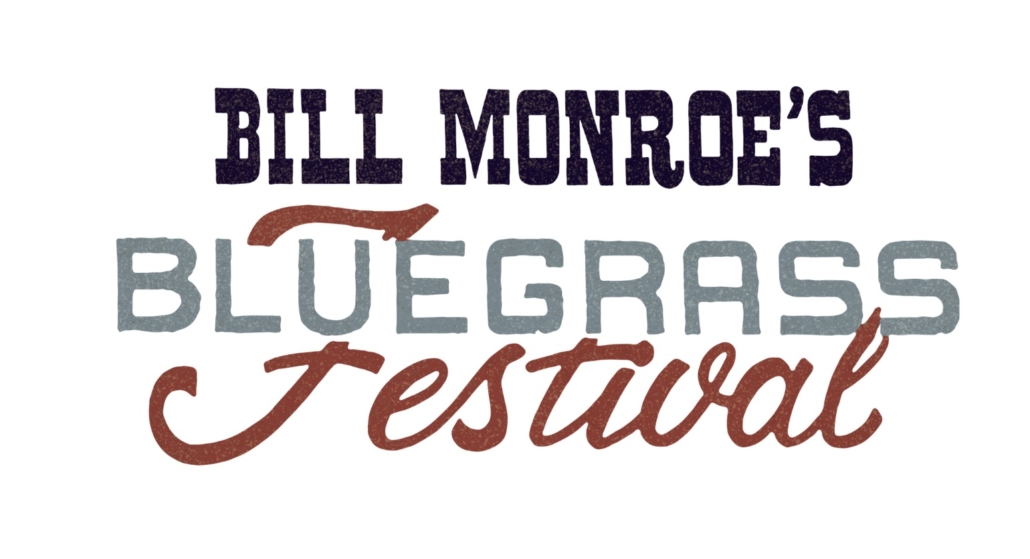 When: June 12-15, 2024
Where: Morgantown, Indiana
https://www.facebook.com/BeanBlossomBluegrassFestival/
"In June, deep in Brown County, Indiana,—in the town of Bean Blossom, to be exact—patrons converge on the Bill Monroe Music Park. The 55-acre campground is home to a bluegrass festival area (and has been for every year since 1967) for the storied event started by mandolin player Bill Monroe. See old men perform in starched, point-tipped shirts on a white porch stage toe-tapping to the folk music flowing off out of their fingers and across their instruments: mandolins, guitars and fiddles to name a few. Monroe's Bluegrass Hall of Fame & Museum is also on the property, which guests are welcome to tour."
The Weekly Special #636 Bill Monroe Bean Blossom Bluegrass Music Festival
---
13) Rockygrass Music Festival

When: July 26-28, 2024
Where: Lyons, Colorado
https://bluegrass.com/rockygrass/
"The last weekend of July, 5,000 Festivarians descend on the historic quarry town of Lyons (just 15 minutes north of Boulder in the Rocky Mountain foothills) for one of the world's premiere traditional bluegrass festivals. With recent headliners Steve Martin, Ricky Skaggs, Peter Rowan, The Infamous Stringdusters, Del McCoury Band, and Alison Krauss, RockyGrass has consistently sold-out in advance for the past decade. Renowned as a picker's festival, the week leading up to the event, the RockyGrass Academy offers three hundred musicians of all ages an opportunity to learn bluegrass from many of the festival performers, including instrument building and a Kids Camp."
Bluegrass festival keeps Colorado town afloat after flood
---
14) Topanga Banjo Fiddle Contest & Folk Festival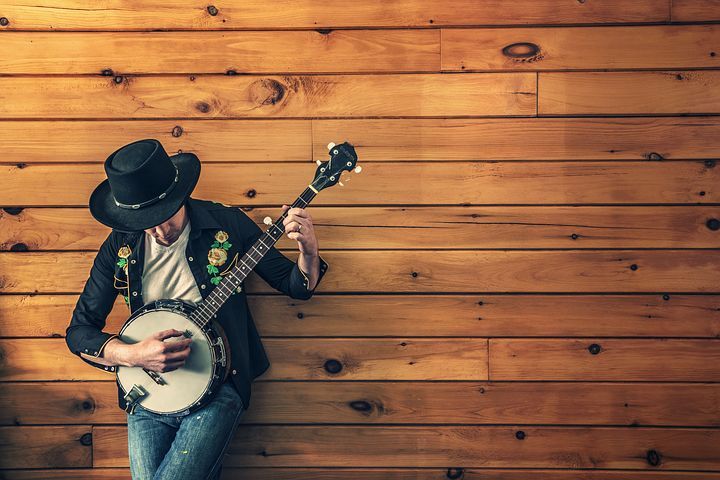 When: May 19, 2024
Where: Paramount Ranch, California
http://www.topangabanjofiddle.org
https://www.facebook.com/TopangaBanjoFiddleFestival
"The Topanga Banjo Fiddle Contest and Folk Festival started in 1961, making it one of the oldest continuously held traditional music events in the US. It was first held in the Topanga Canyon, which is the reason for its name. The 1961 event, organized by Margot Slocum and Peg Benepe, attracted 30 contestants, 4 Judges, and 500 fans. Half a century later, it is 10 times bigger. In 1990 the Topanga Banjo Fiddle Contest moved to its present home at the Paramount Ranch in the Santa Monica Mountains, not far from its Topanga Canyon roots."
Topanga Folk Festival 2019
---
15) Alaska Folk Festival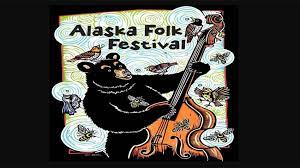 When: April 8-14, 2024
Where: Juneau, Alaska
"Nine 4-hour performances averaging fifteen acts each, fourteen hours of dances plus dance workshops, a Family Concert and 40+ hours of teaching workshops devoted to every imaginable folk music skill, plus jamming all week long should be enough to wear out even the most dedicated enthusiast at the annual Alaska Folk Festival. Yet long after the final chorus of Good Night Irene, the traditional closing song on the Festival's final evening, many of the 450+ folk musicians from all around the vast reaches of America's largest state and beyond can still summon enough energy to jam the night away in bars, restaurants, private parties and any space they can find out of the weather! They come from near and far. . . from Whitehorse in Canada's Yukon Territory, from Bethel, Alaska (more than 1,000 miles as the ptarmigan flies from the festival's home in Juneau), from Talkeetna, Sitka, Kenai, Elfin Cove, Fairbanks, Ketchikan, Anchorage and the "Lower 48" for this annual week of fun, partying, good music and greeting old & new friends that make it such a rite of spring."
2019 Alaska Folk Festival Opening Night
---
16) Tucson Folk Festival

When: April 5-7, 2024
Where: Tucson, Arizona
https://www.tucsonfolkfest.org/folk-festival/
"The Tucson Folk Festival is a FREE, two-day event celebrating Americana/Folk Music traditions and all the wonderful variations, including American bluegrass, blues, country, jazz, Celtic, zydeco, and various styles of Latin and Mexican music! This annual family-friendly festival is held in some of the most historic sections of downtown Tucson: Jacome Plaza, La Cocina, Presidio Museum and the Dusty Monk Pub. This festival features six stages of acoustic music in traditional, contemporary, and ethnic genres to entertain and delight a multi-faceted and diverse audience. The festival attracts over 12,000 fans and participants who come from all over Southern Arizona, and across the nation."
Tucson Folk Festival 2022 Official Aftermovie
---
17) Northwest Folklife Festival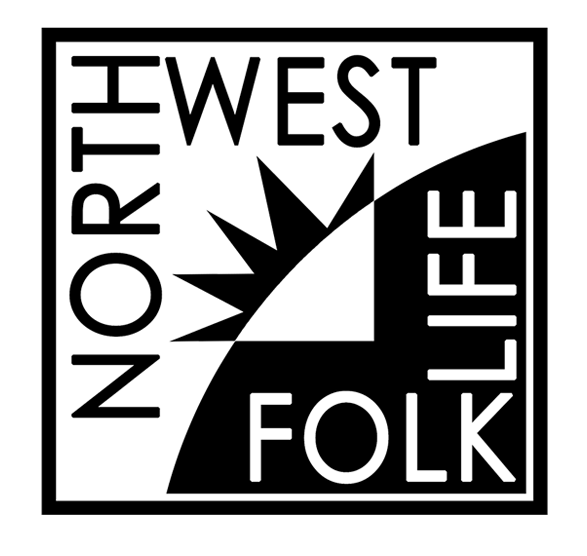 When: May, 2024
Where: Seattle, Washington
https://www.facebook.com/nwfolklife
50 Years of Northwest Folklife!
"Since 1972, the annual Northwest Folklife Festival has been a community-powered celebration of the music, arts, and heritage that make up the brilliant cultural tapestry of the greater Pacific Northwest. With over 5,000 performers on 20+ stages, 200 vendors, 500 volunteers, and upwards of 250,000 attendees, this remains one of the largest access-for-all festivals in the nation. The festival is more than a celebration of the diversity of the Pacific Northwest, it's a chance to engage directly with the many communities that make up our region. This is the place to find your folk."
Folklife Is... | Northwest Folklife
---
18) Hinterland Music Festival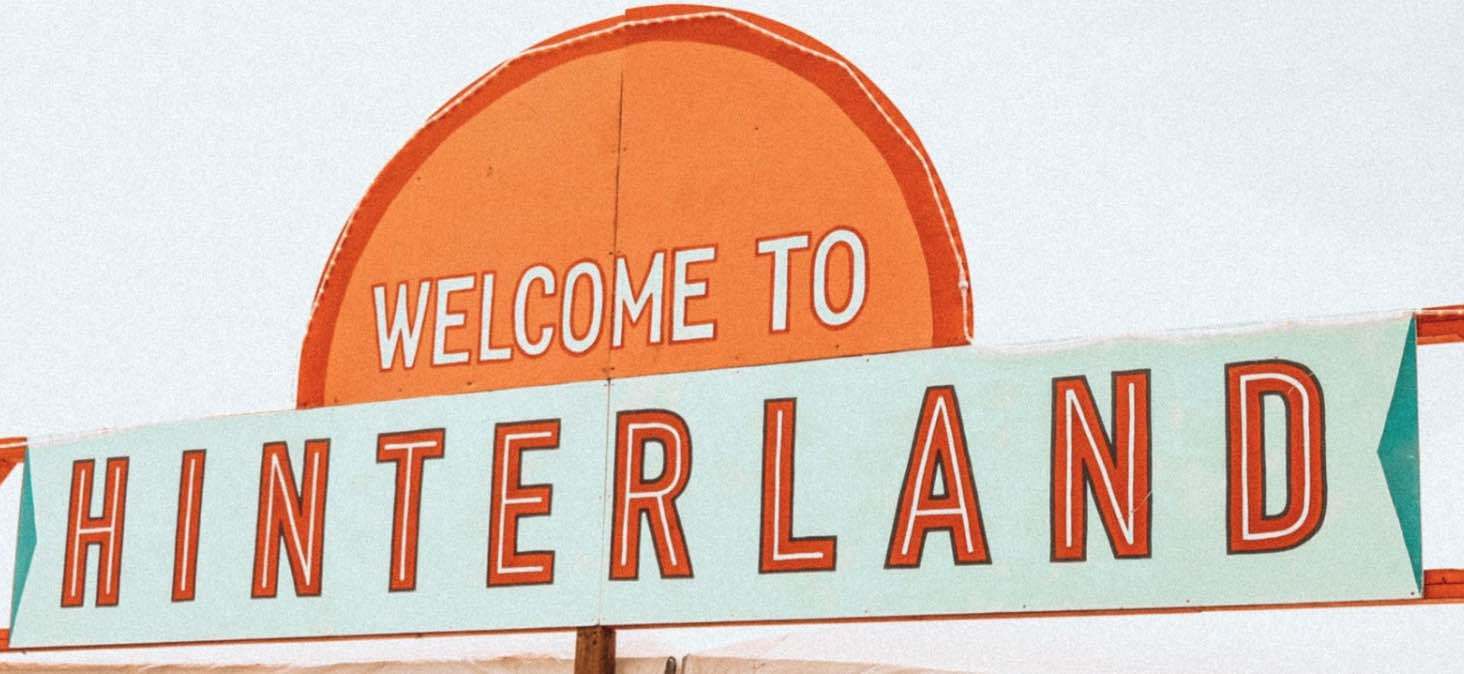 When: August, 2024
Where: Saint Charles, Iowa
https://www.hinterlandiowa.com
https://www.facebook.com/hinterlandiowa
"Hinterland Music Festival is a multi-day music festival held at the Avenue of the Saints Amphitheater in St. Charles, Iowa, which was first held in 2015. The festival is organized by Sam Summers, co-owner of a local music venue and booker for a concert series. Water Works Park, located along the Raccoon River four miles southwest of Downtown Des Moines, was set to host for the first year. Its inaugural edition, however, was moved to St. Charles, twenty miles to the south, due to flooding concerns at the park. It drew a crowd of 14,000 over the two days. Since 2019, the popular festival has expanded to three days."
A walk through Hinterland Music Festival
---
19) Finger Lakes Grassroots Festival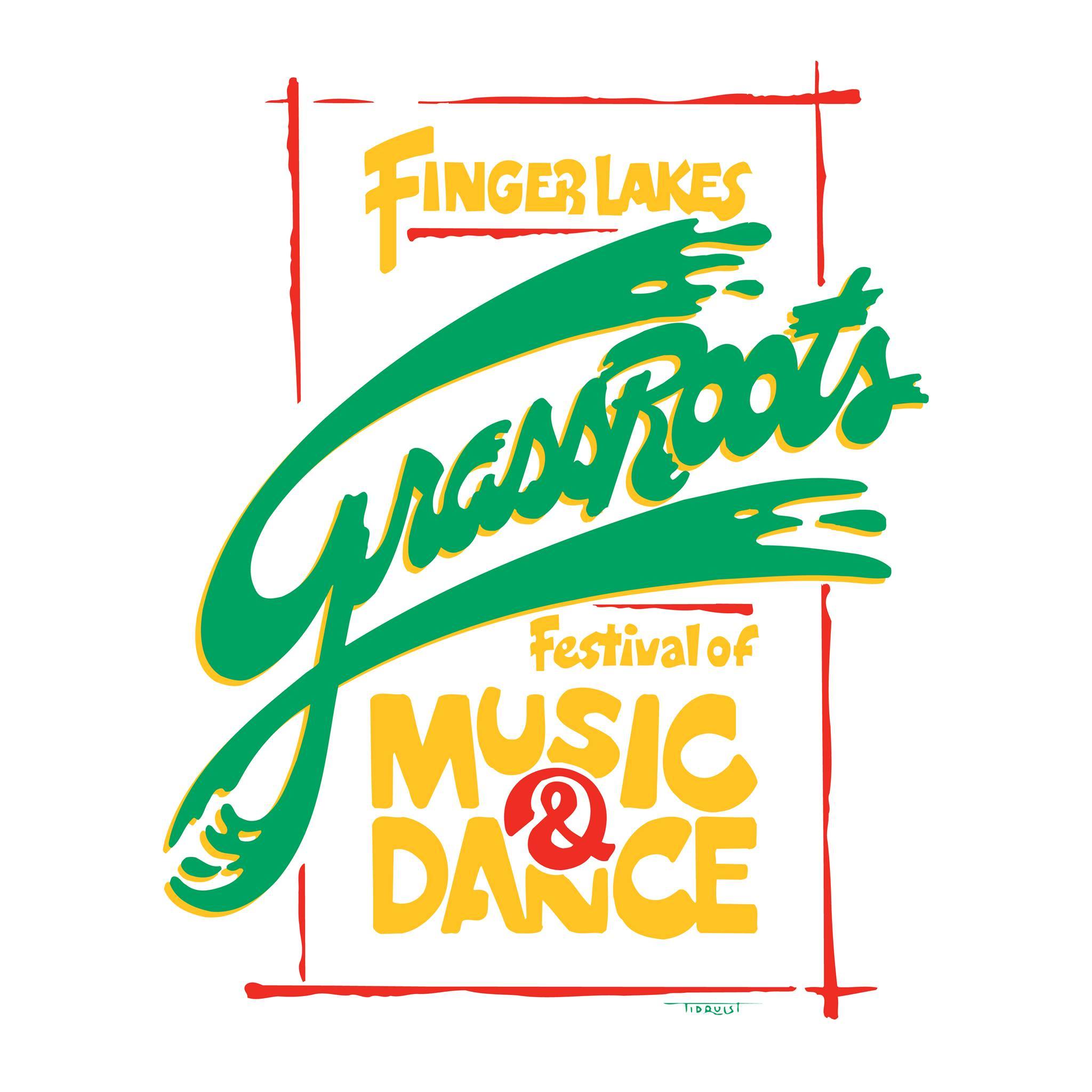 When: July 18-21, 2024
Where: Trumansburg, New York
https://www.grassrootsfest.org
https://www.facebook.com/grassrootsfestival/
"The Finger Lakes GrassRoots Festival is a mission-based organization that works to nurture local artists and talent while reaching around the globe to bring world music and culture to new audiences, creating environments that inspire creativity and foster community building. The festival is presented over a four-day period (Thursday-Sunday) on four stages which run ridiculously long hours to accommodate the 80, some bands that play the festival. GrassRoots doesn't hesitate to bring you great music you've never heard of before. Every year wonderful new bands are discovered and presented along with many old and true friends."
Finger Lakes GrassRoots Festival 2023 Recap
---
20) Folkmoot USA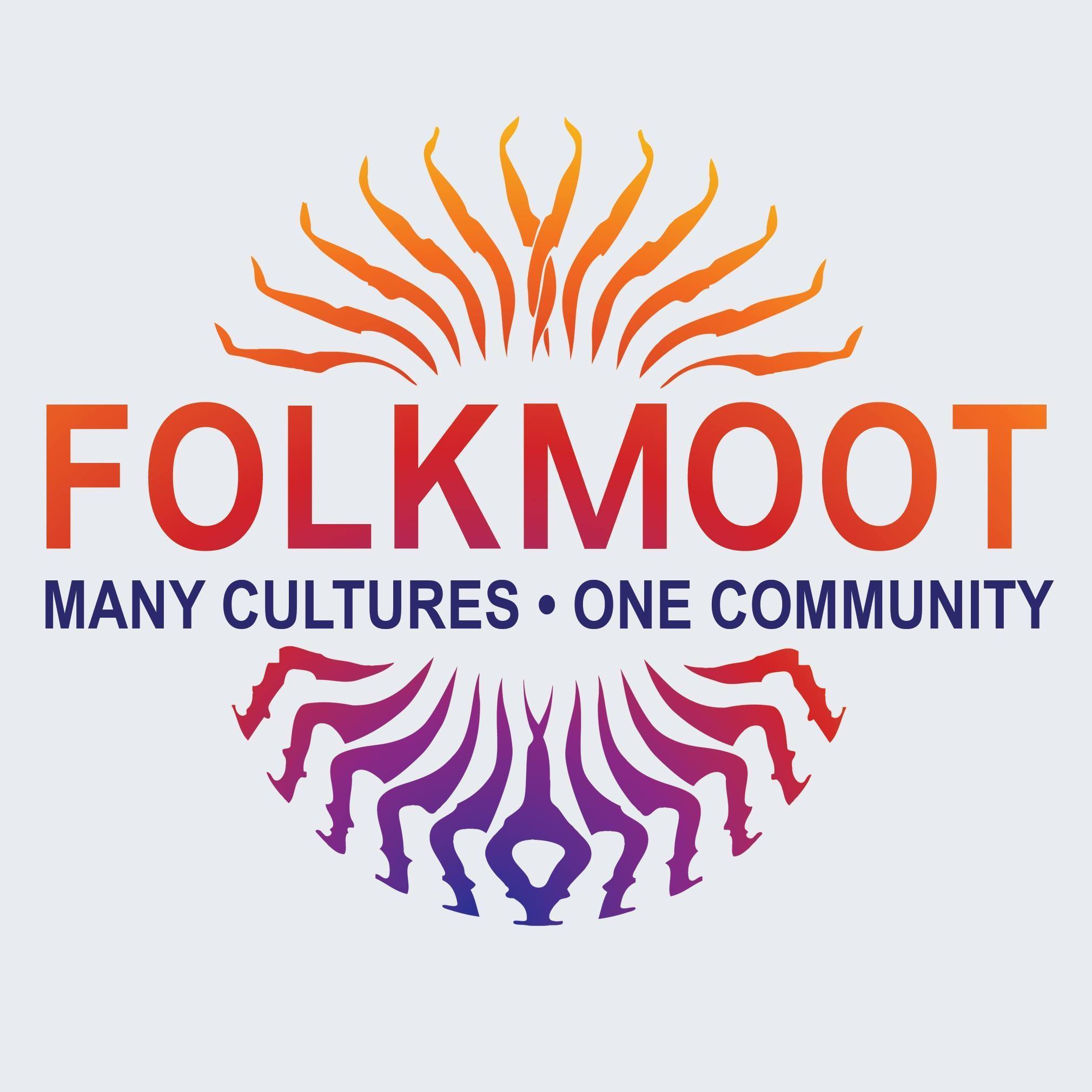 When: TBC, 2024
Where: Waynesville, North Carolina
https://www.facebook.com/FolkmootUSA/
"Welcome to Folkmoot! Each summer since 1984 musicians and dancers from across the globe have visited the North Carolina mountain town of Waynesville as part of the Folkmoot International Dance and Music Festival. More than 8,000 international performers from 200 countries have participated through the decades. Now located in the historic Hazelwood School, Folkmoot has transitioned to a year-round cultural center, with a focus on programs and events that celebrate diversity, encourage cultural inclusion, and honor worldwide cultural heritages, especially using dance and music as a tool to achieve world peace."
Folkmoot International Day Festival
---
21) Solid Sound Festival
When: June 28-30, 2024
Where: North Adams, Massachusetts
https://solidsoundfestival.com
"Spanning three days and four stages, Solid Sound includes music by Wilco and its members' side projects, as well as many other musical performers. It also features a full comedy lineup, family fun for all ages, local food, craft beer, camping, naturalist activities, and more. Concerts held rain or shine."
Solid Sound Festival 2022 Recap Video
---
22) Montana Folk Festival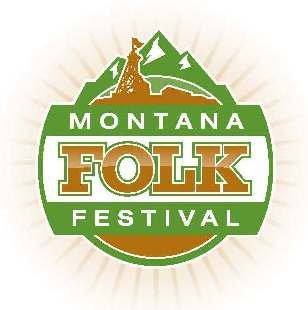 When: July 12-14, 2024
Where: Butte, Montana
https://montanafolkfestival.com
https://www.facebook.com/mtfolkfest
Three day festival of traditional music, dance, art and cuisine. Free admission to all performances.
"The Montana Folk Festival will remain a new and exciting event each year at the same time it remains very familiar to anyone who has attended in previous years. The Montana Folk Festival will continue to feature multiple stages with continuous live performances by some of the best traditional performers in the nation, including Montana's finest, some of the region's best traditional artists, ethnic and festival foods, a lively Family Area, two fine traditional art markets and Folklife demonstrations and workshops that focus on a new theme each year that highlights Montana's heritage. The event is presented in the spectacular setting of Butte, Montana surrounded by iconic headframes that evoke Butte's underground copper mining heritage, tall buildings from the late 19th century and early 20th century, and spectacular views of the Northern Rockies in every direction."
---
23) Arkansas Folk Festival
When: April 20-21, 2024
Where: Mountain View, Arkansas
https://www.arkansas.com/mountain-view/events/arkansas-folk-festival
"Annual Spring celebration featuring handmade crafts, parade, lots of "folk, mountain, and bluegrass" music, and dancing on the Courthouse Square. A great family fun festival. Ozark Folk Center State Park opens for the season. Free admission to the craft village during this weekend. Free shuttle to downtown from the Ozark Folk Center."
Arkansas Folk Festival April 19-20
---
24) Florida Folk Festival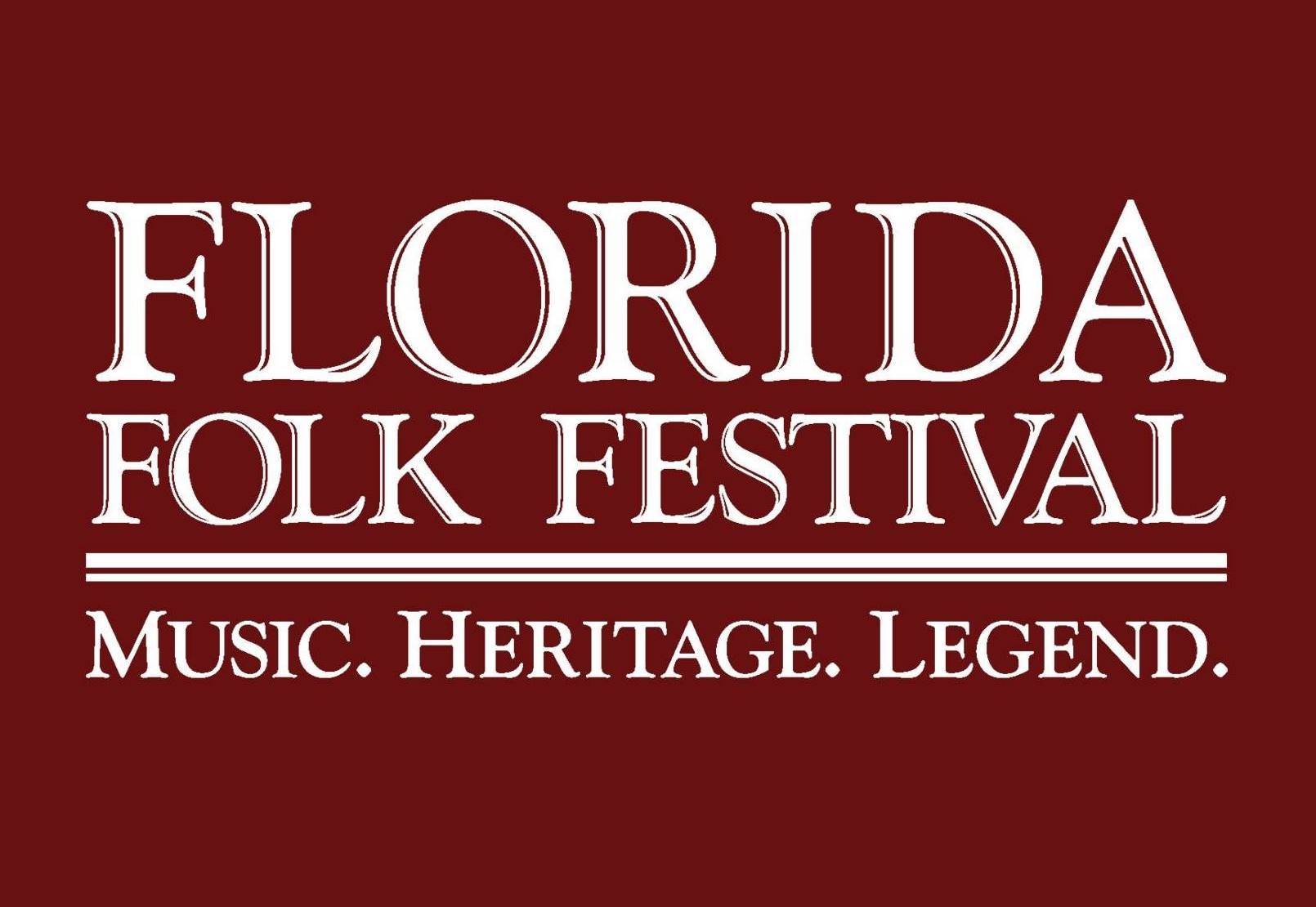 When: May 24-26, 2024 (Memorial Day Weekend)
Where: White Springs, Florida
https://www.floridastateparks.org/FloridaFolkFestival
"Florida Folk Festival is a three-day celebration of the music, dance, stories, crafts and food that make Florida unique. From Irish fiddle tunes, contra dancing and root beer floats to the wide varieties of music of immigrants, the state's cultural heritage reflects the lives of generations of Florida families and communities. Throughout the Memorial Day weekend, more than 300 performances will give voice and meaning to Florida's heritage. Every year the Florida Department of State's Florida Folklife Program researches a special topic on Florida's traditional heritage. The 2023 festival Folklife Area will feature "Fire." The festival's Folklife Area will feature performances and demonstrations celebrating the diverse living traditions of Florida. Be sure to visit the Folklife Area to experience the compelling traditions and savor the flavors, sights and sounds of some of Florida's oldest and newest cultural communities."
Firsthand Florida Fun: Florida Folk Festival
---
25) Philadelphia Folk Festival
When: August, 2024
Where: Bangor, Maine
https://www.facebook.com/PhiladelphiaFolkFestival/
The Philadelphia Folk Festival is the longest continuously run music festival in North America!
The Philadelphia Folksong Society is thrilled to announce that the 61th edition of the Philadelphia Folk Festival in the Old Pool Farm in beautiful Upper Salford Township, PA. The PFS Staff & Board of Directors looks forward to reconnecting with our community as we celebrate this historical event, in person and online. As we celebrate this milestone in the Festival's history, we are excited to return to our roots and core values. This August, Fest will be a celebration of all that festers hold dear, our community. This includes family camping, live music on our famous stages, plus community based performers and vendors."
PHILADELPHIA FOLK FESTIVAL 2022
---
26) Woody Guthrie Folk Festival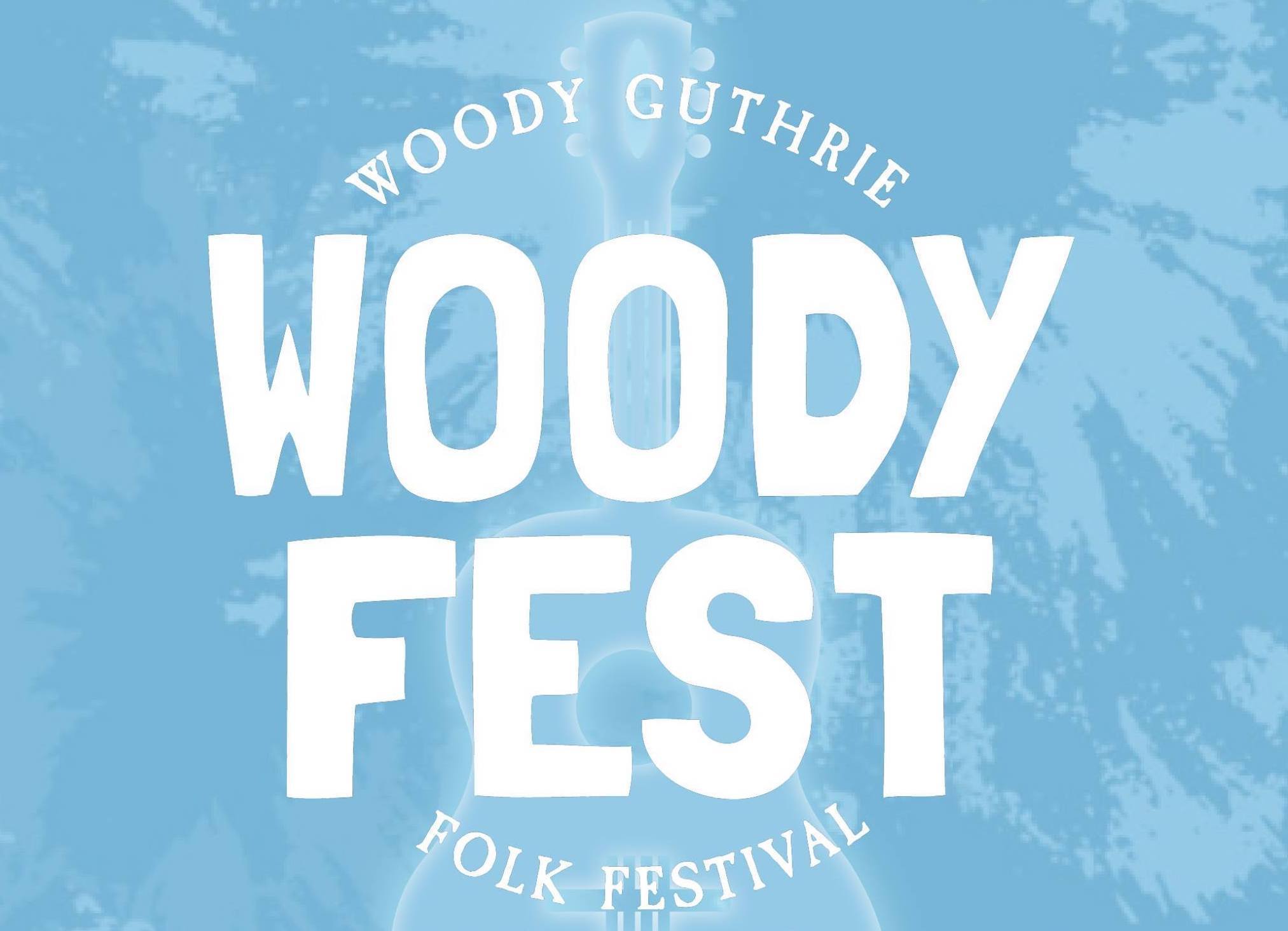 When: July 13-14, 2024
Where: Okemah, Oklahoma
https://www.facebook.com/WoodyFest
"The Woody Guthrie Coalition, a not-for-profit, 501(C) 3 organization, is dedicated to preserving and promoting the legacy and music of Woodrow Wilson Guthrie through the Woody Guthrie Folk Festival as well as year-round cultural, musical, educational, and scholarly community outreach events that relate to Woody Guthrie and folk music. The Woody Guthrie Folk Festival is held annually in mid-July to commemorate the life and music of Woody Guthrie. The festival is held on the weekend closest to July 14 – the date of Guthrie's birth – in Guthrie's hometown of Okemah, Oklahoma."
Woody Guthrie Folk Festival
---
What are other awesome folk festivals in the U.S.A…?
When doing research for all these different types of bluegrass and folk festivals, I quickly realized that this was going to be very hard to narrow down to my Top 26 list! I've done my best though, and hope you've enjoyed this article! If you think I need to add any to this list of the best folk festivals, feel free to reach out to me and let me know!!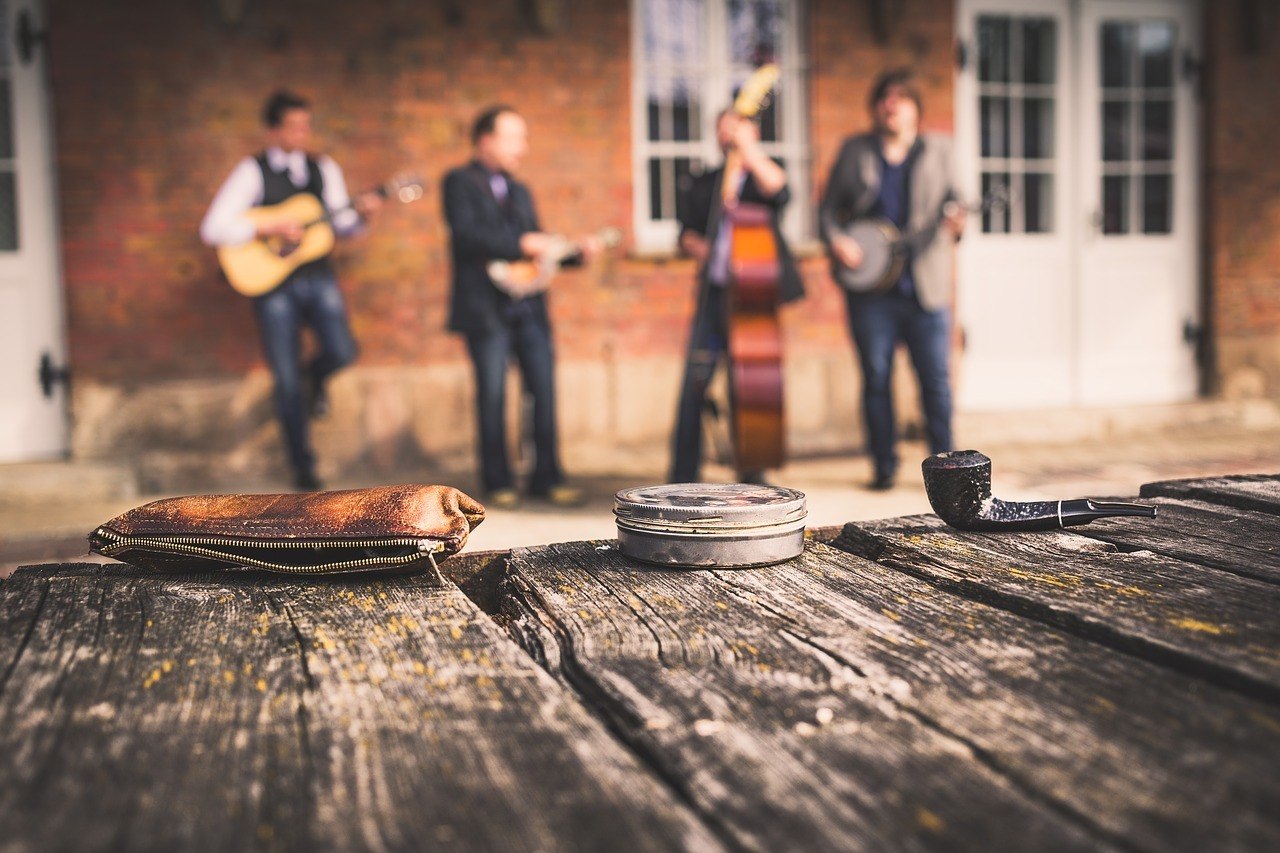 ---
Looking for more epic music festivals?
My travel blog is loaded with blog posts just like this, so browse out a few of my favorite articles below, and start planning your next music festival adventure! So many incredible parties, events, and festivals to choose from!!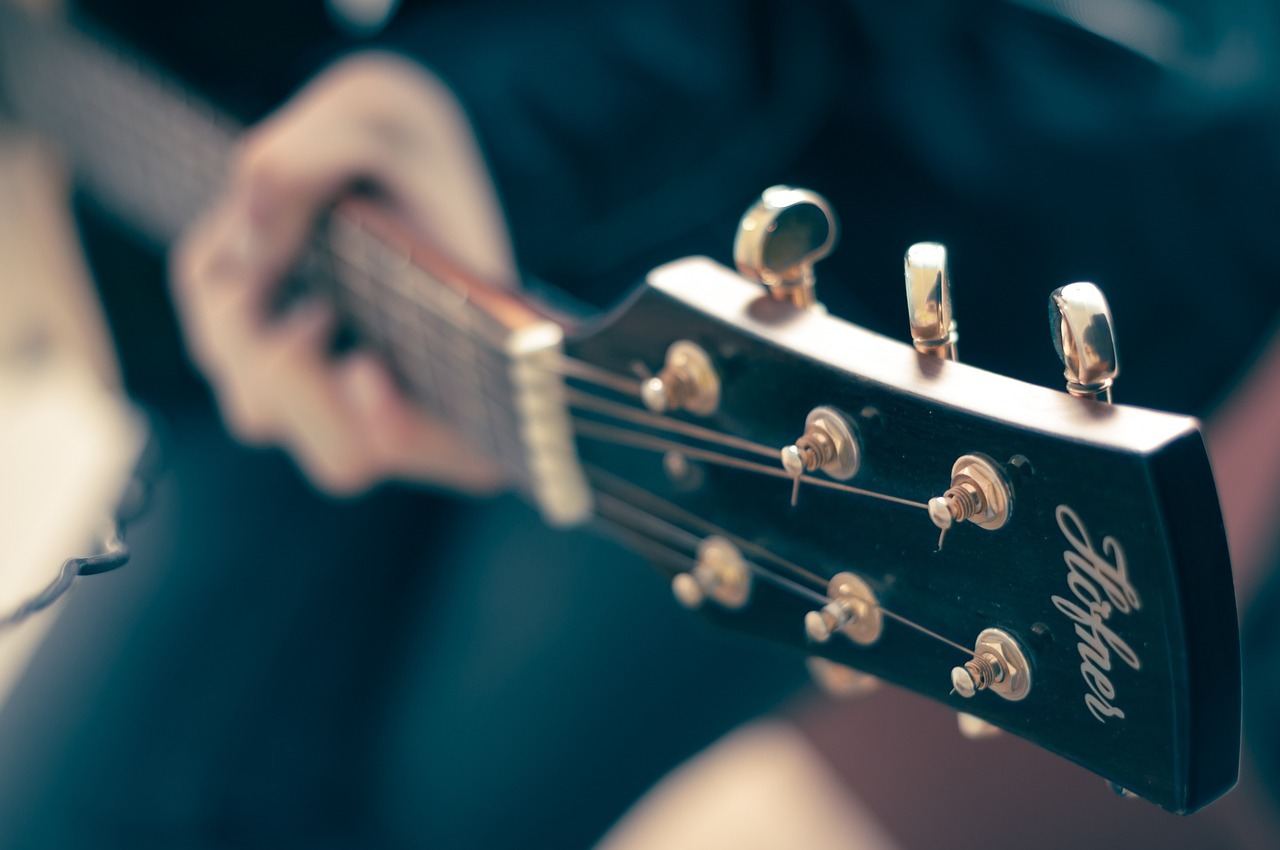 ---
Thanks for reading about these Folk Festivals!!
Share my list of the Top 25 Folk Festivals with your Folk FAM!!
https://www.jonesaroundtheworld.com/wp-content/uploads/2019/06/Folk-Festivals-2019-.jpg
853
1280
Dave
https://www.jonesaroundtheworld.com/wp-content/uploads/2017/03/logotry-1-1-300x106.png
Dave
2023-06-09 23:57:42
2023-11-06 11:14:48
The 26 Biggest & Best Folk Music Festivals in the U.S.A