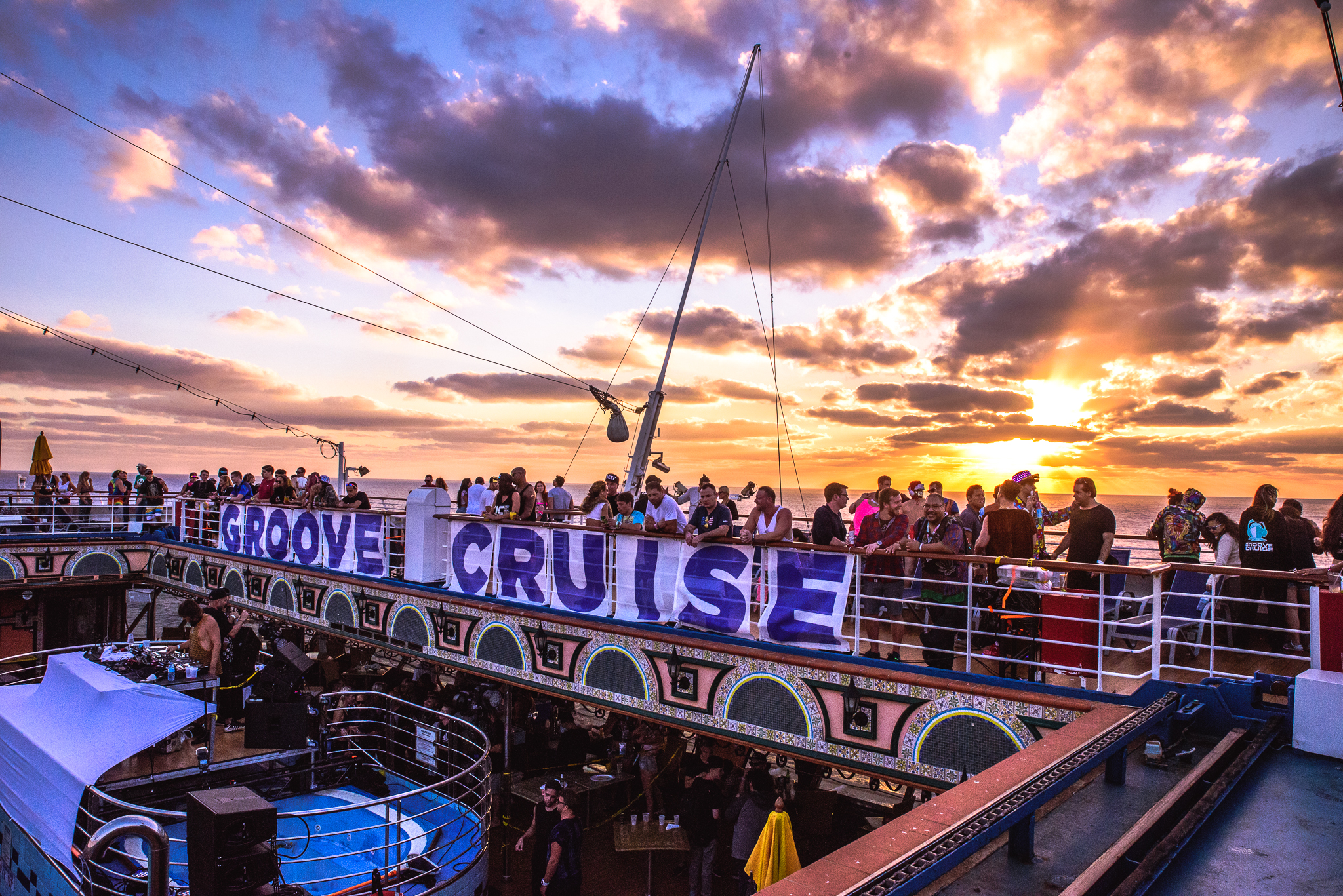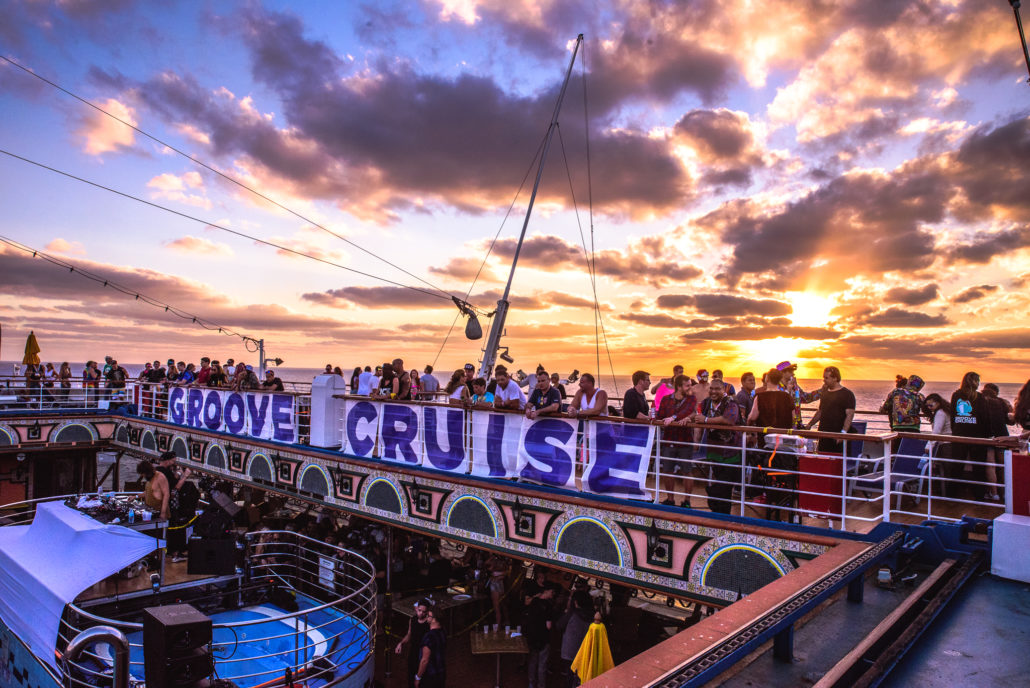 Alright…so it's been two weeks since GC Miami, and I'm finally finding the time / energy to write about my experience.  The question is, where do I start…?
To even begin explaining how truly special the 4 days spent onboard the Carnival Victory is near impossible. I sit here mindlessly staring at my computer at a complete loss for words… So before you continue reading it is important you understand that nothing I write nor photo I upload will ever completely capture the magical atmosphere that came to life during Groove Cruise Miami.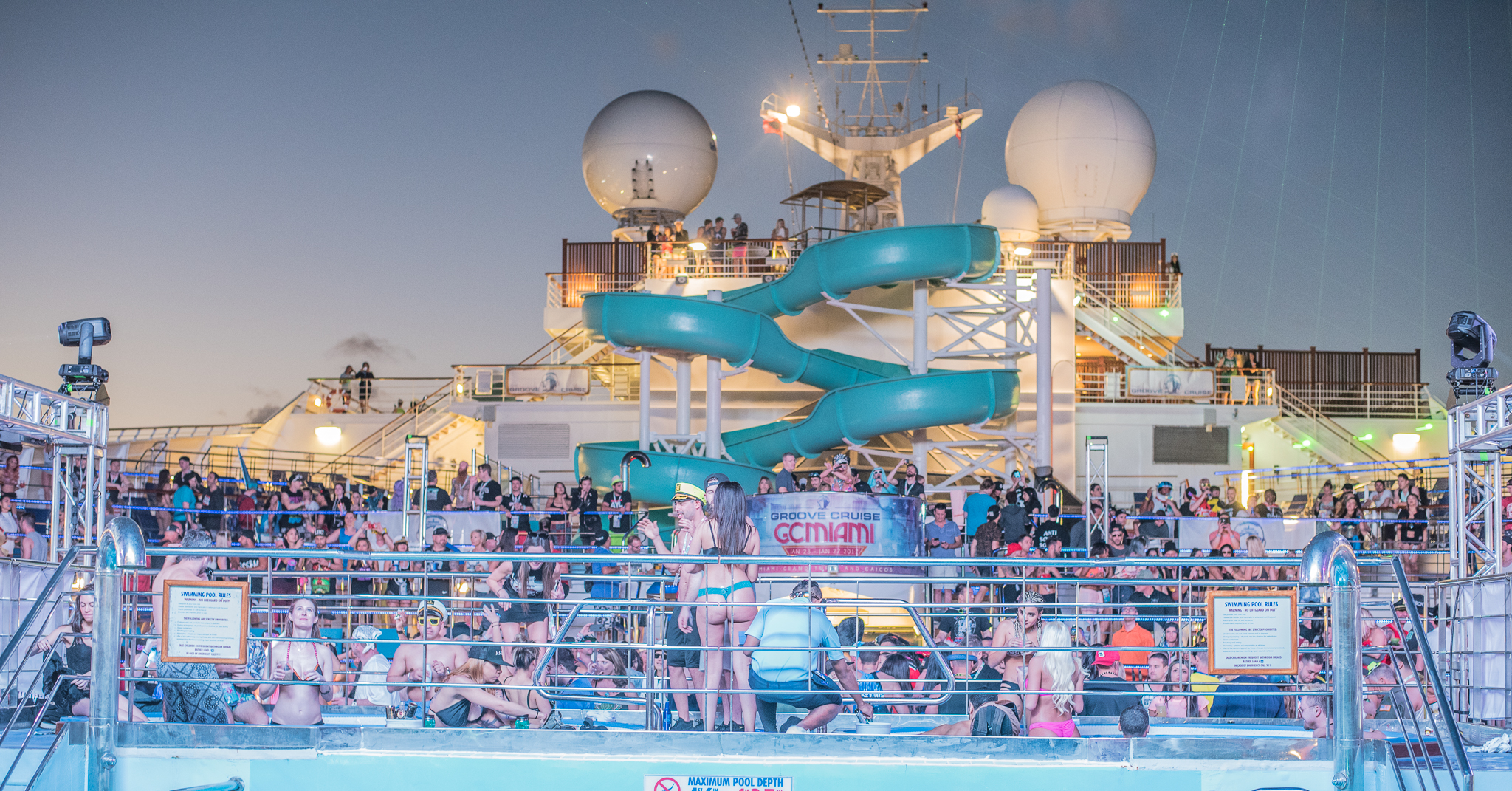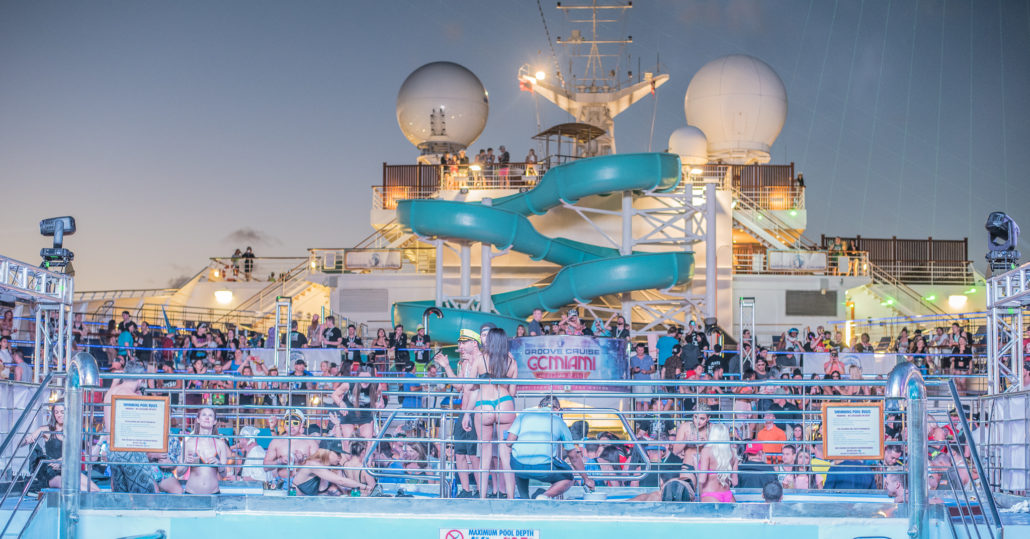 So now that you have been adequately warned – I am going to try my absolute best to paint this picture for you and give you an understanding why…
These really were 96 of the best hours of my entire life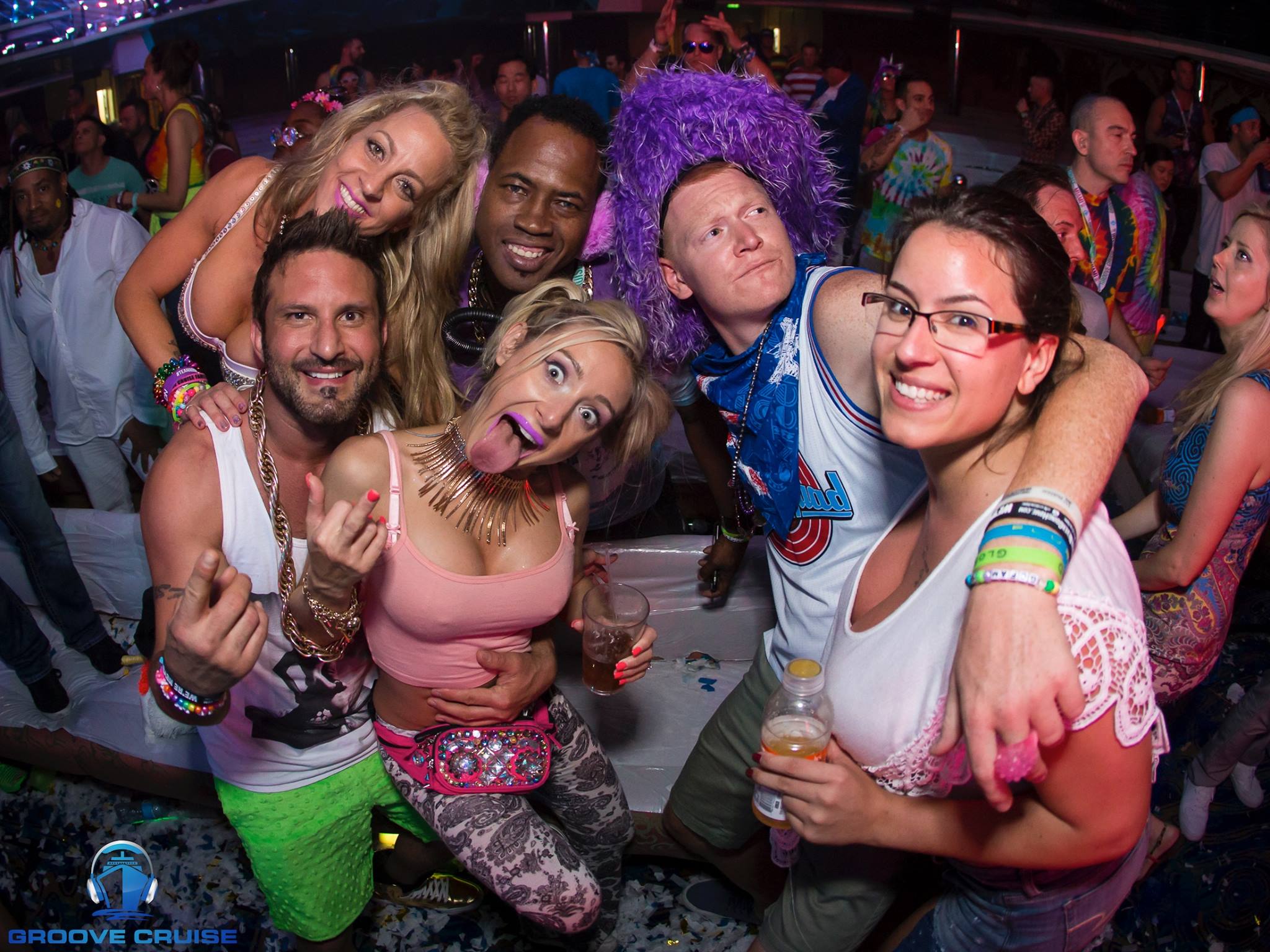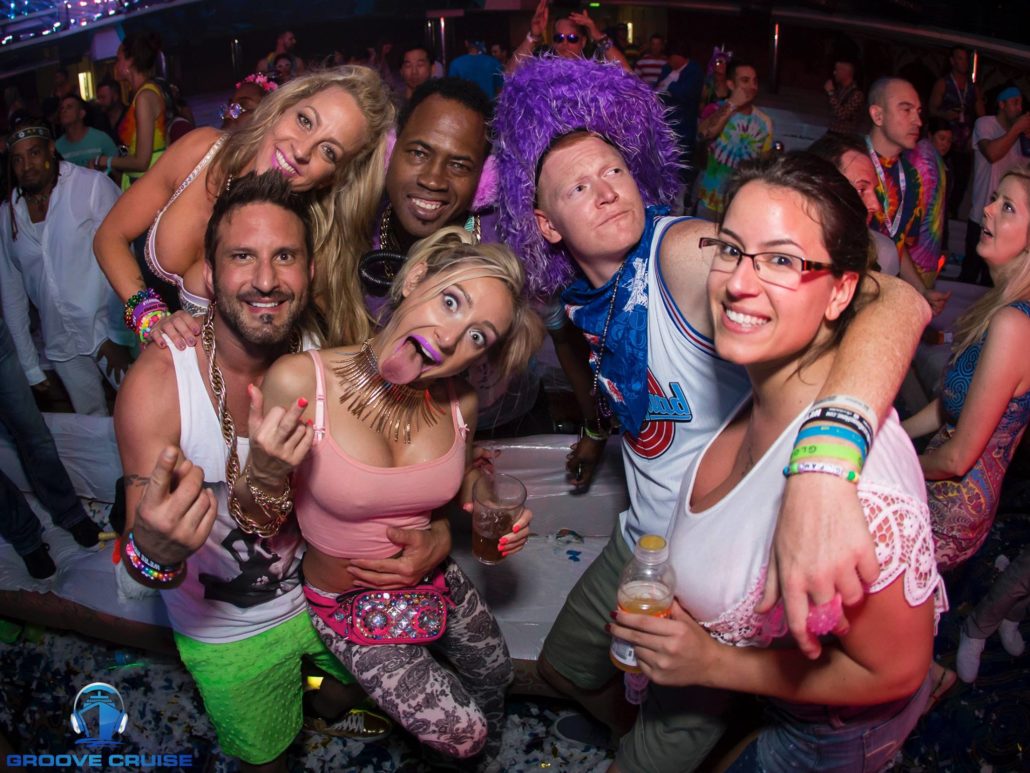 However, first things first, I want to give the biggest shout out to EVERYONE who attended Groove Cruise Miami 2017. I think we can unanimously agree that it will live to be an exceptional highlight in all of our lives, and even though I obviously couldn't get the chance to meet everyone on board…we are all part of one giant family!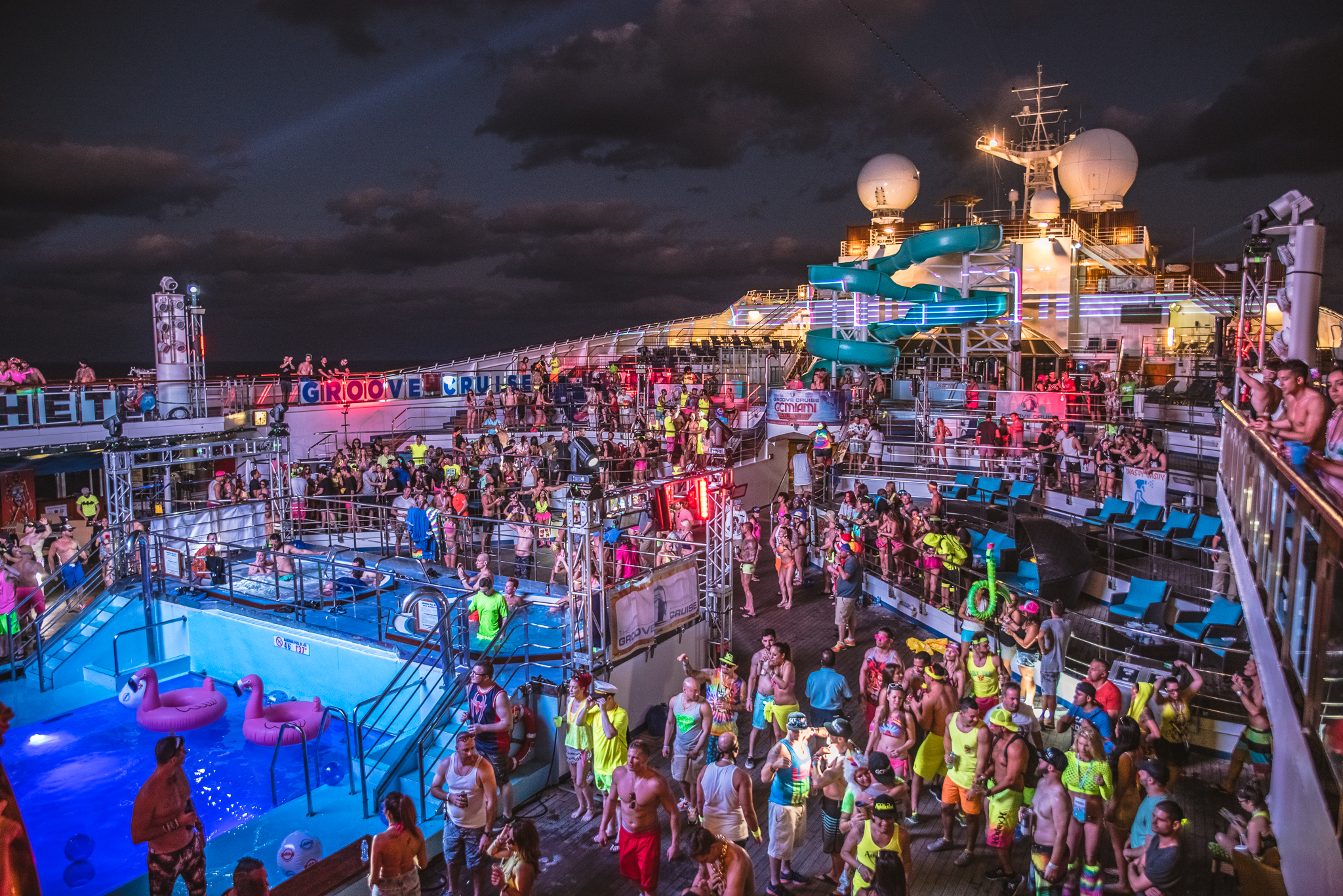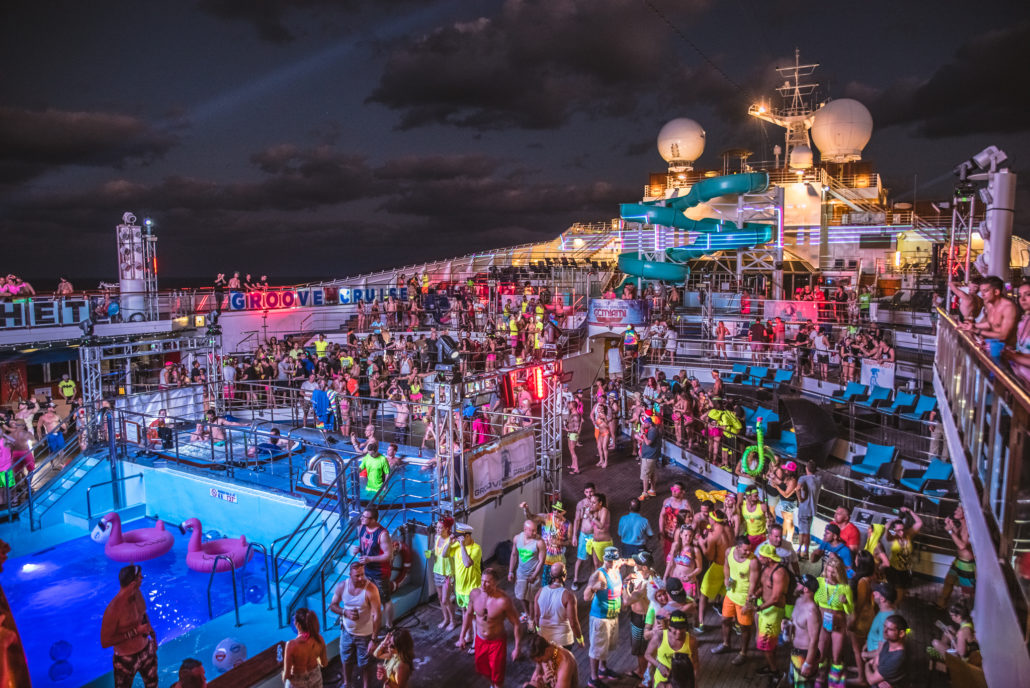 ---
If you've been following me on Facebook or Instagram for a while, you will most likely know that I was offered the opportunity to pop my Groove Cruise cherry in Cabo back in 2016.  That was an experience I will never forget, and it changed my life in multiple ways.  Not only was it one hell of a party, but I forged some strong connections with some of the most loving, incredible, and inspiring people I've ever come across, and I know that it was only the beginning…
Check out my article "11 Reasons Why Groove Cruise Is The Ultimate Festival Vacation".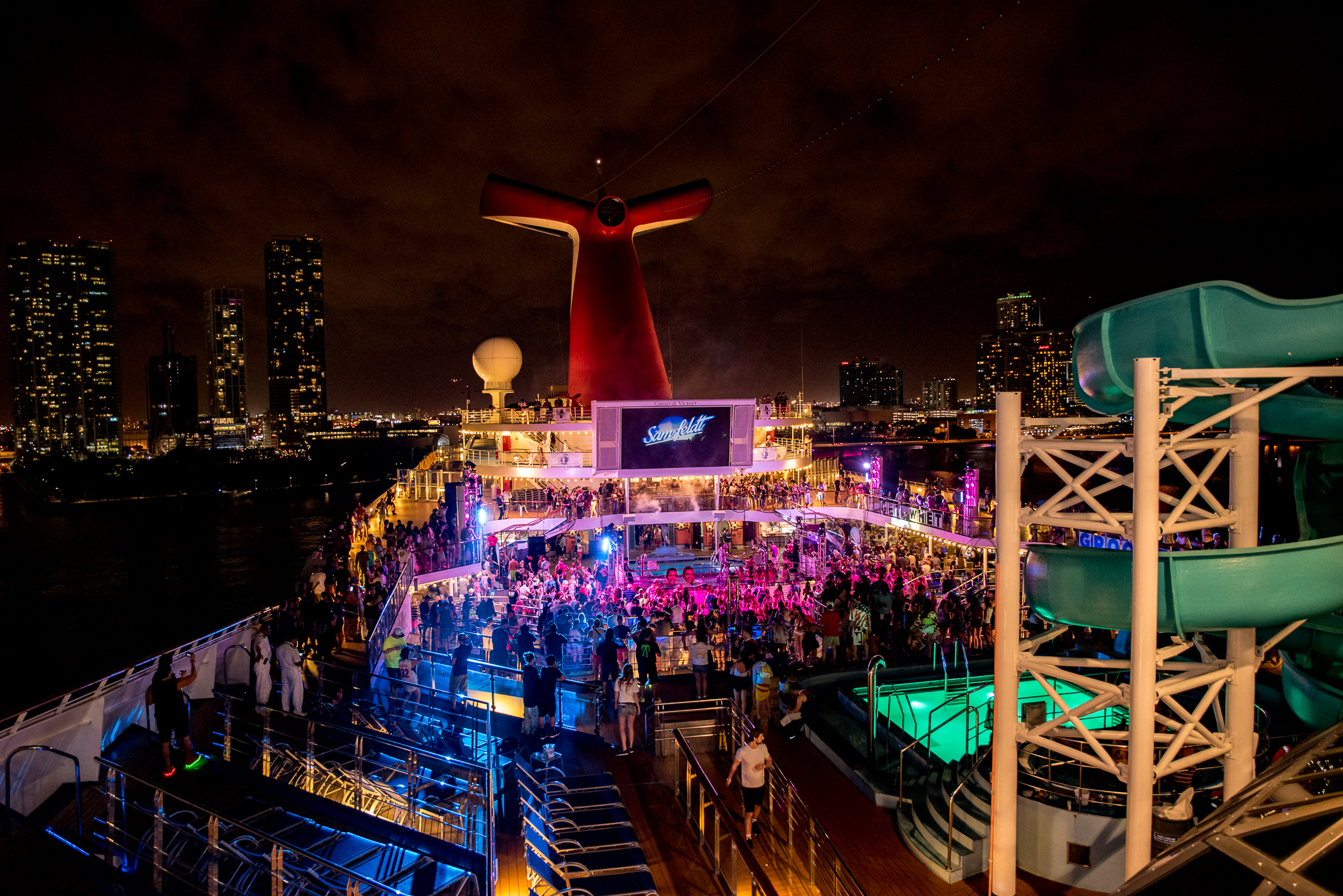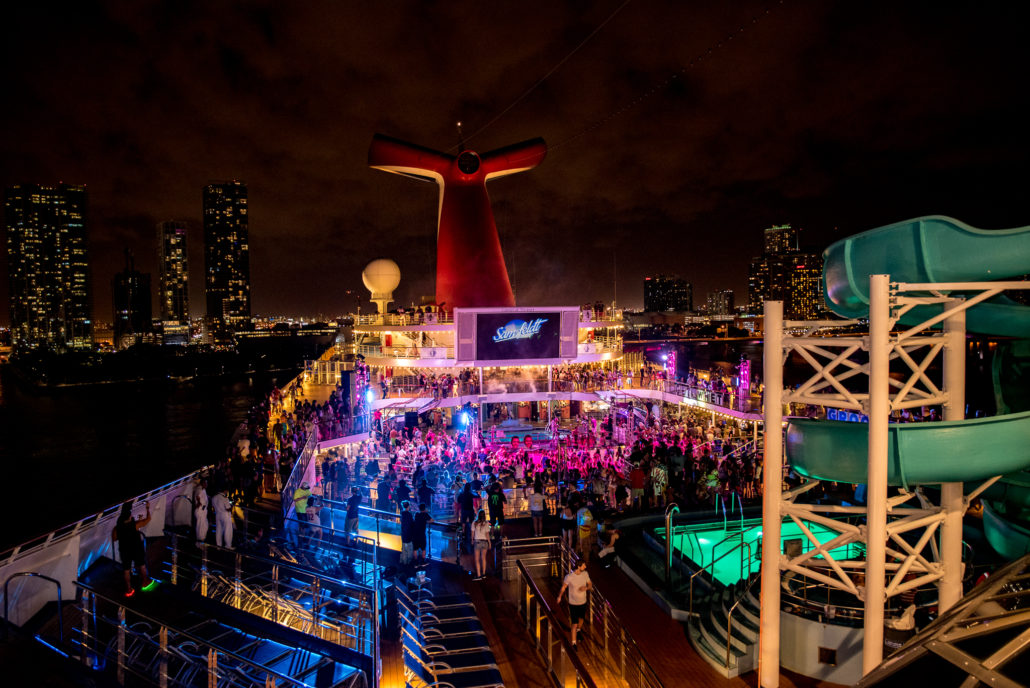 ---
When I boarded my flight from Sydney to Miami, I was absolutely exhausted from the past 2.5 months of traveling around Australia.  While my life as a travel-blogger might look amazing on social-media…full-time travel takes a severe toll on your energy levels.  However, it goes without saying that when the opportunity came to hop-on Groove Cruise again, the only possible answer (as the Aussies would say) was "Fuckin Oath! YEAH!".
I was no longer a Groove cruise virgin, so I knew exactly what I was getting myself into…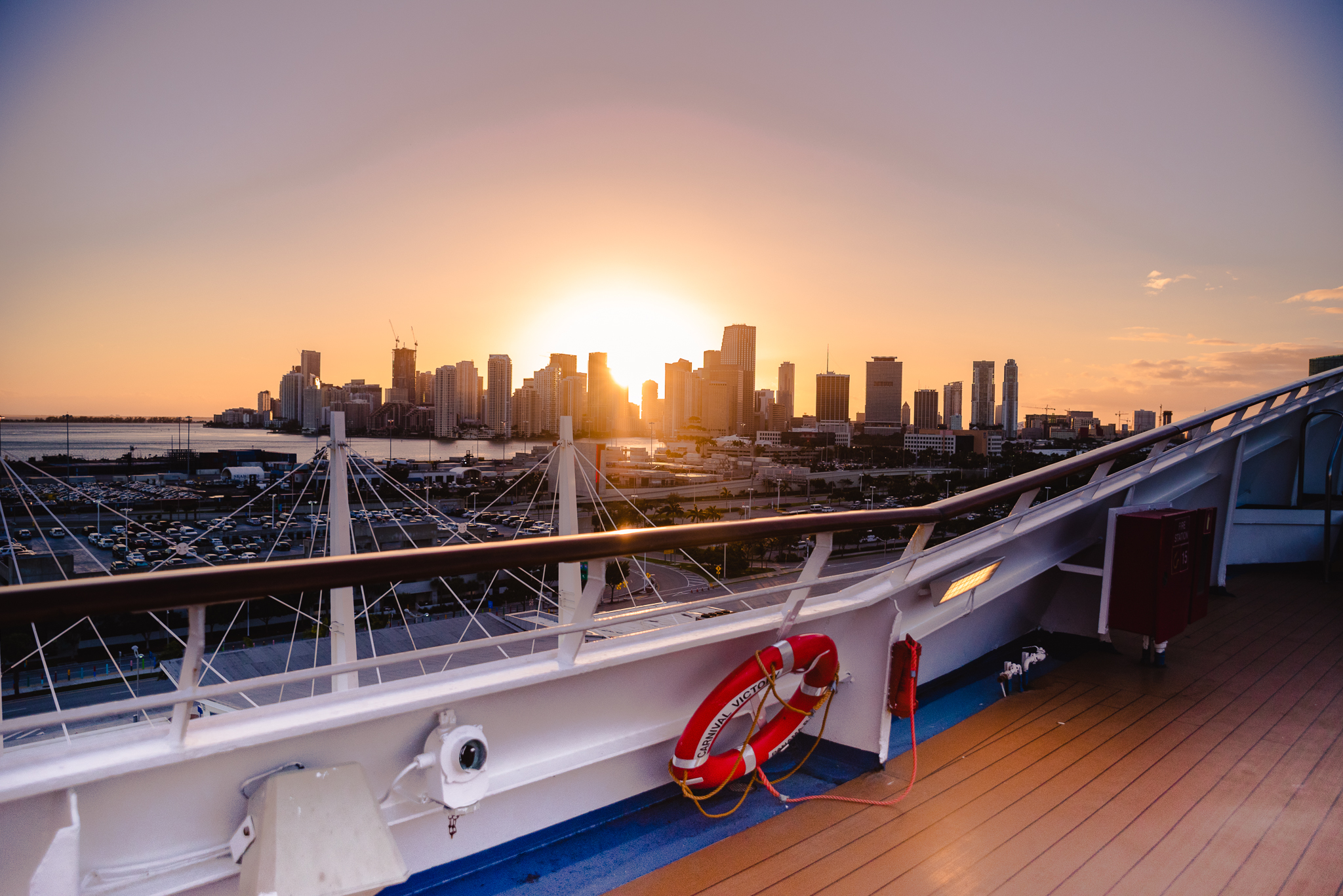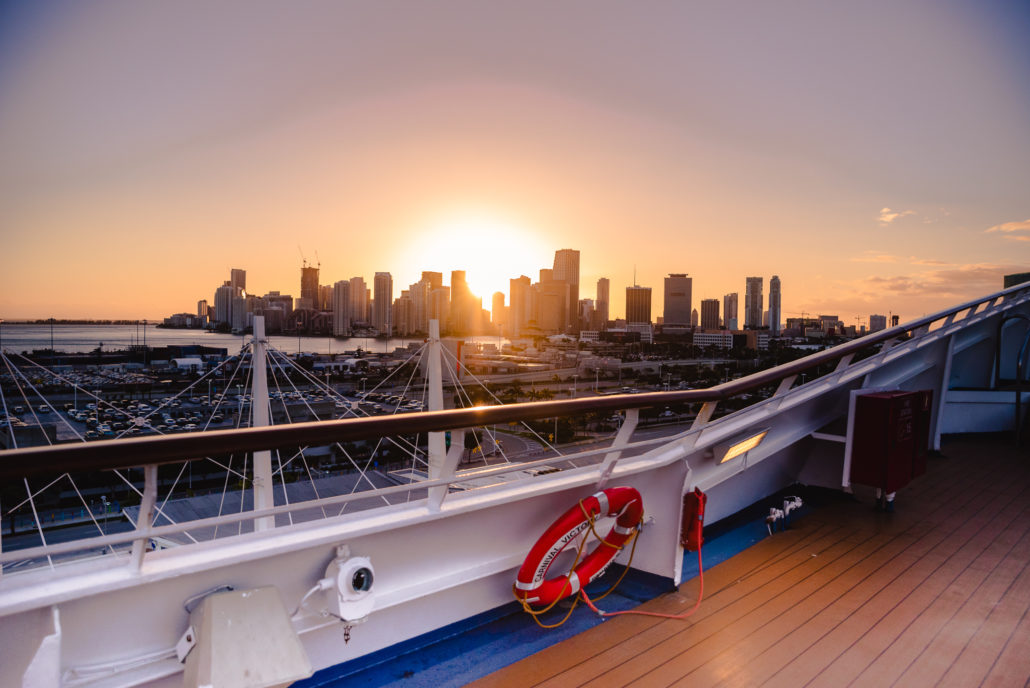 I was actually kind of nervous that it wouldn't live up to my previous experience on Cabo though.  Have you ever had so much fun at one event, that you think that nothing will ever come close, or be able top it…?  Now, trust me when I say that in hindsight I have realized that thought process was severely illogical, because I've learned that Groove Cruise just gets better and better every year you go.
GC Miami 2017  exceeded my expectations in every single way, and these are my top highlights:  
---
1  )  The GC Fam Atmosphere
I remember reading a Facebook post from a GC Veteran explaining the mentality on Groove Cruise, and how (unlike many other events) "there are no "cool kids" or "losers" on this boat… just family."  I have never heard truer words spoken. This universal sensation offers the perfect atmosphere for everyone to let their guard down, meet new people, and just enjoy the party.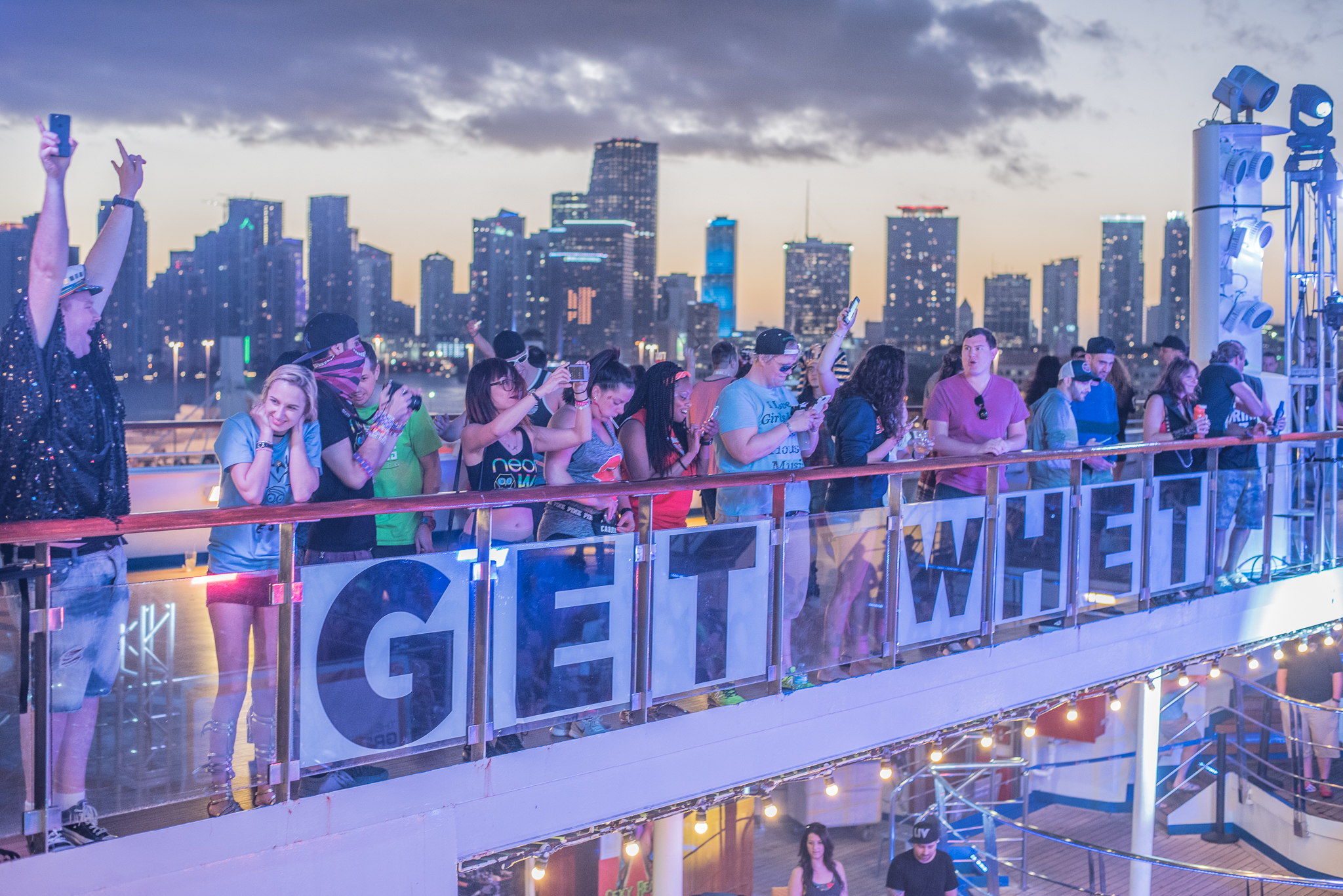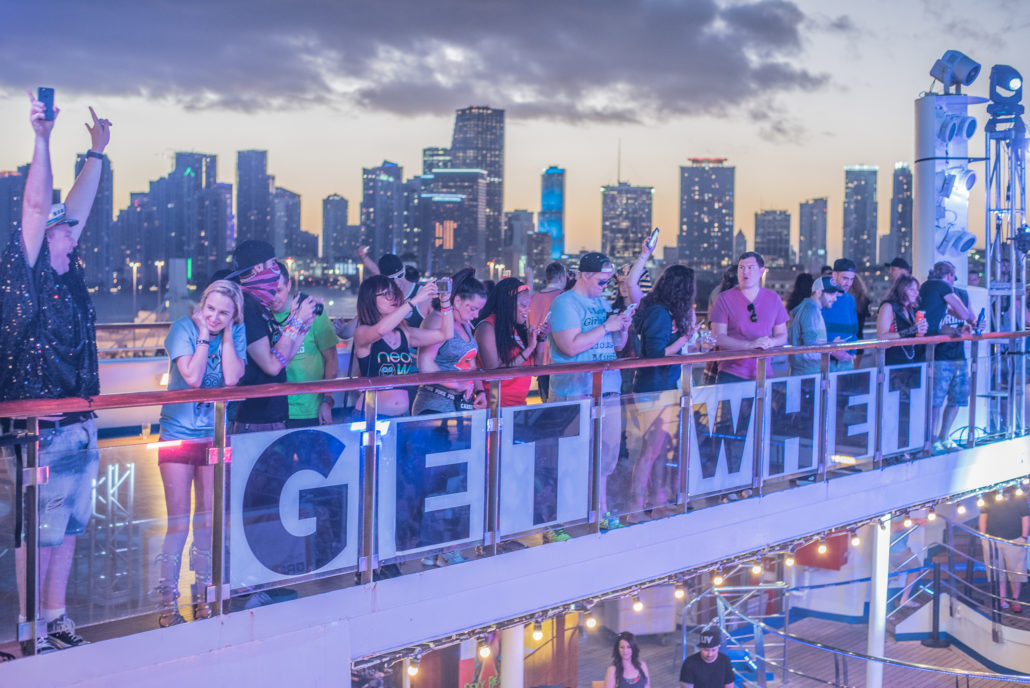 Everyone I met while on GC Miami were nothing but unbelievably friendly, and I honestly never experienced a single negative vibe.  I would walk past people I had never met, and they would just come up, introduce themselves, and give me a hug without hesitation.
While this can be rather standard at music festivals, the connections you make on Groove Cruise surpass normal fleeting "festival friendships".  This is a rather intimate event with only 2500 attendees, so the people you meet and party with on Day 1, you will inevitably keep running into around the ship.  This is especially true for all you after hours addicts and "We're Never Going Home" squad – you know who you are!  If you don't run into GC Miami MVP Bryan Lubliner at least once or twice a day…you're doing it wrong!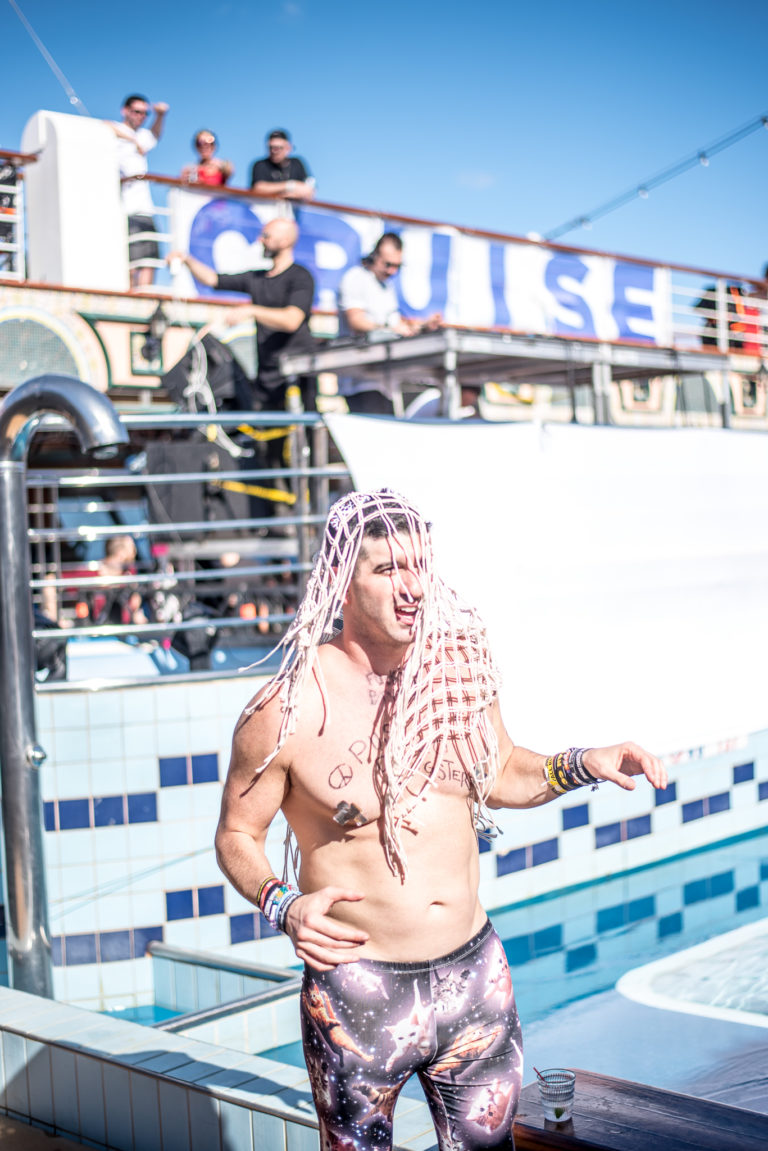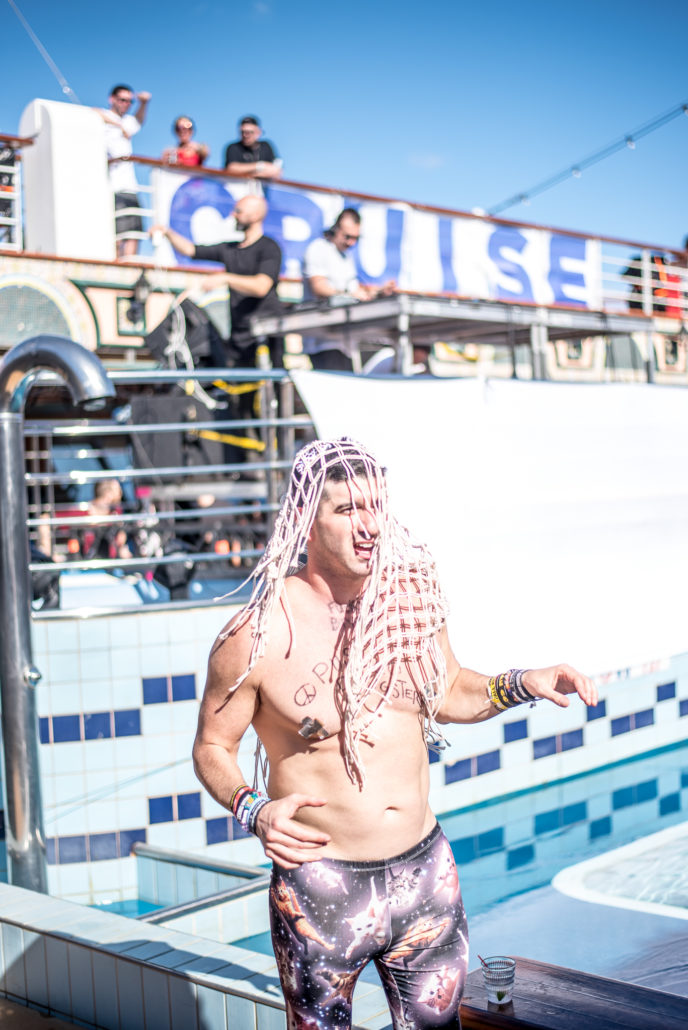 ---
What makes the GC Family so incredibly unique is that it's a community that has blossomed over the past decade.  There are people who have been attending every year since Whet Travel began, and it really makes this festival stand knots apart from the other parties at sea.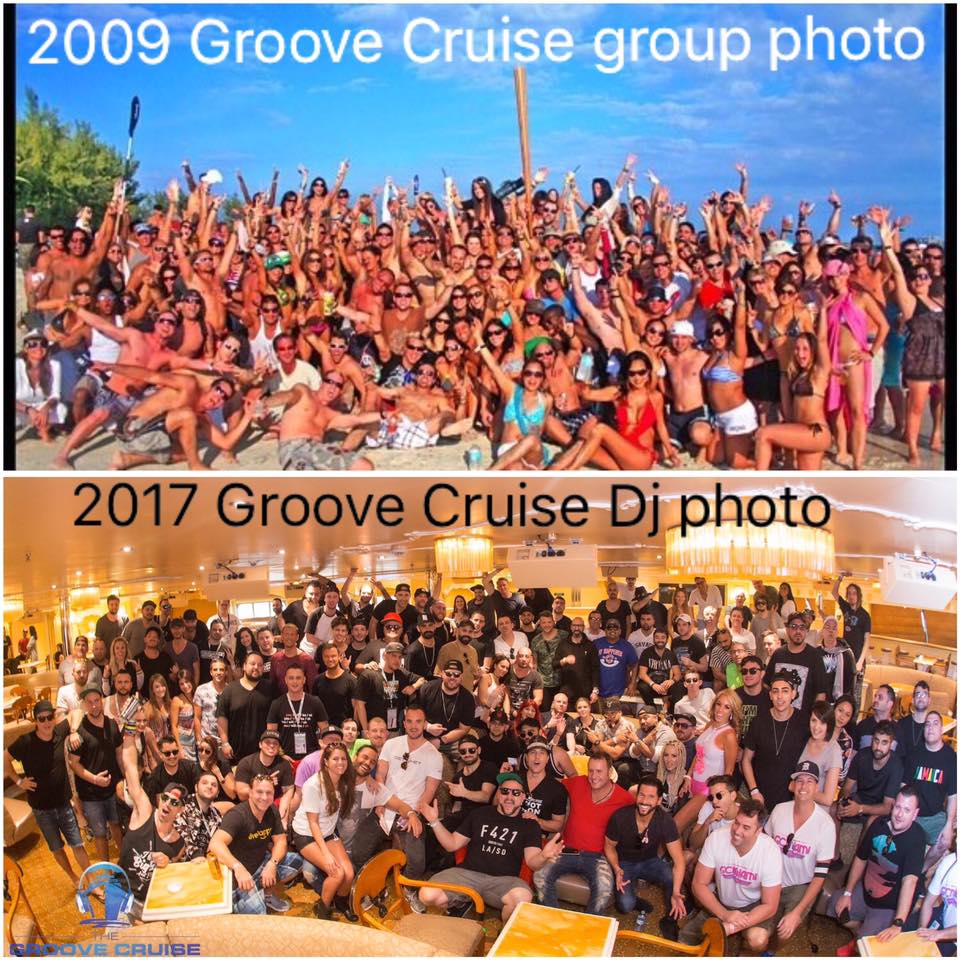 ---
With the average age of Groove Cruise attendees being around 32-33, it's a much more mature and respectful crowd who embrace the "work hard, play hard" mentality…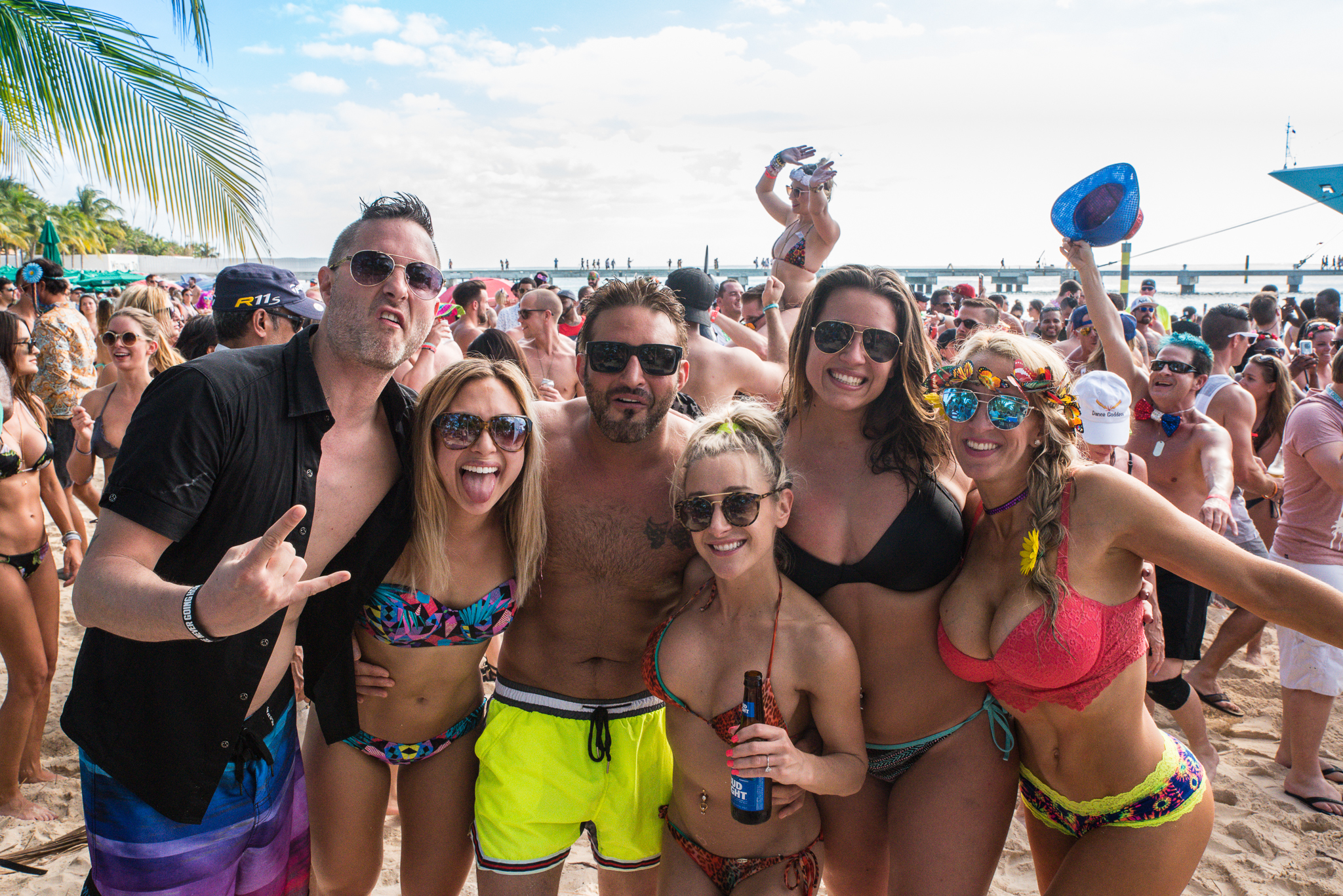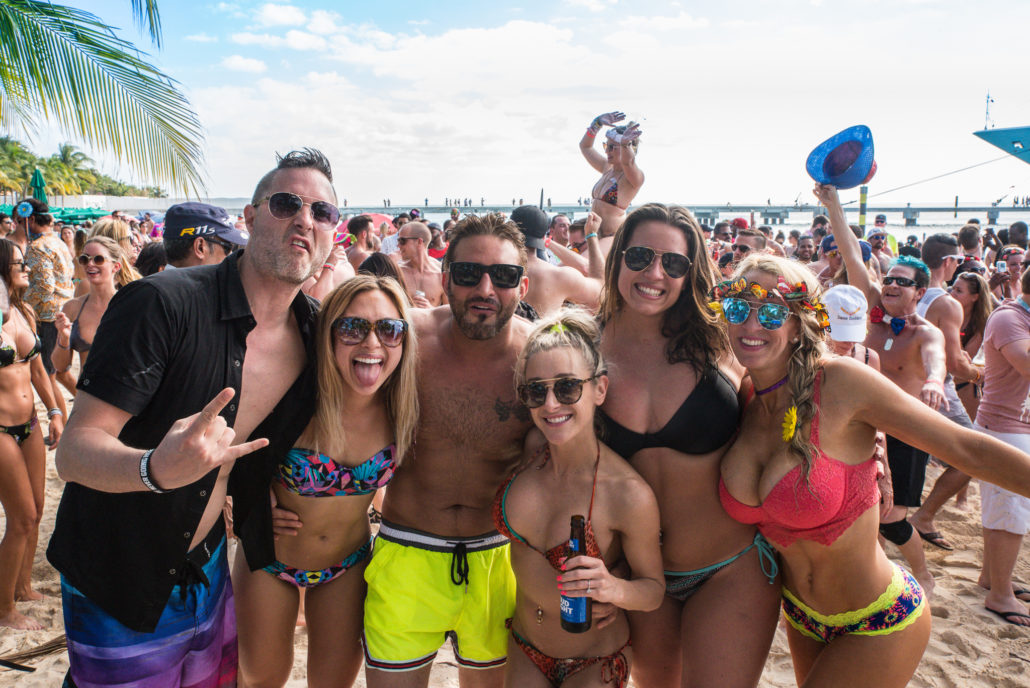 "There's doctors, and lawyers, and business executives"  *Cue Weeds Theme Song*…. and they are all on board for the same reasons: great music, amazing vibe, and to escape the real world for a few days in paradise.   
It's difficult to explain, but walking around that cruise ship you just feel this energy that is unlike any other place in the world.  You can go ahead and tell our pal Walt I said this because I will shout it from the top of Magic Kingdom if I have to…
F**k Disneyland…Groove Cruise is the happiest place on earth!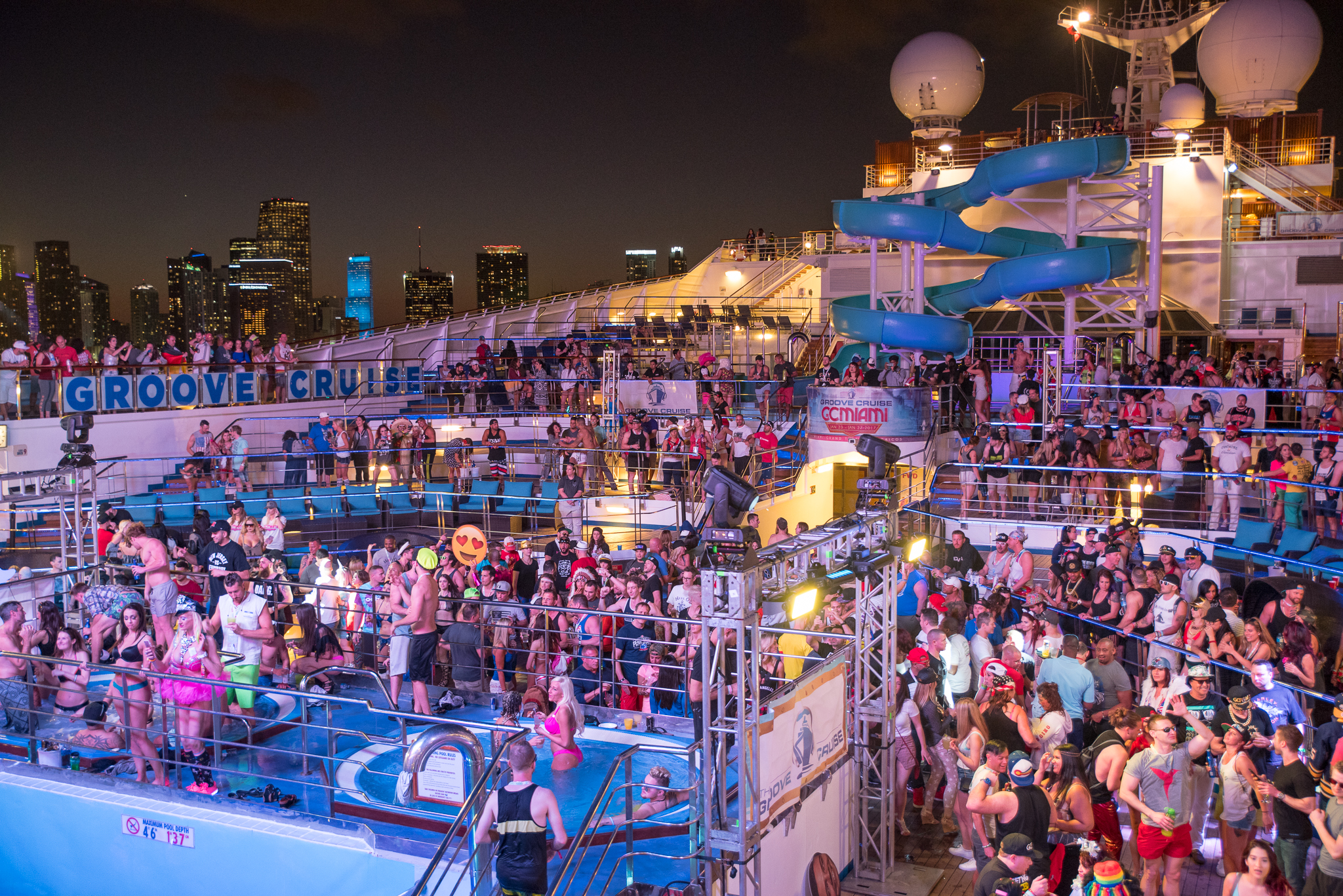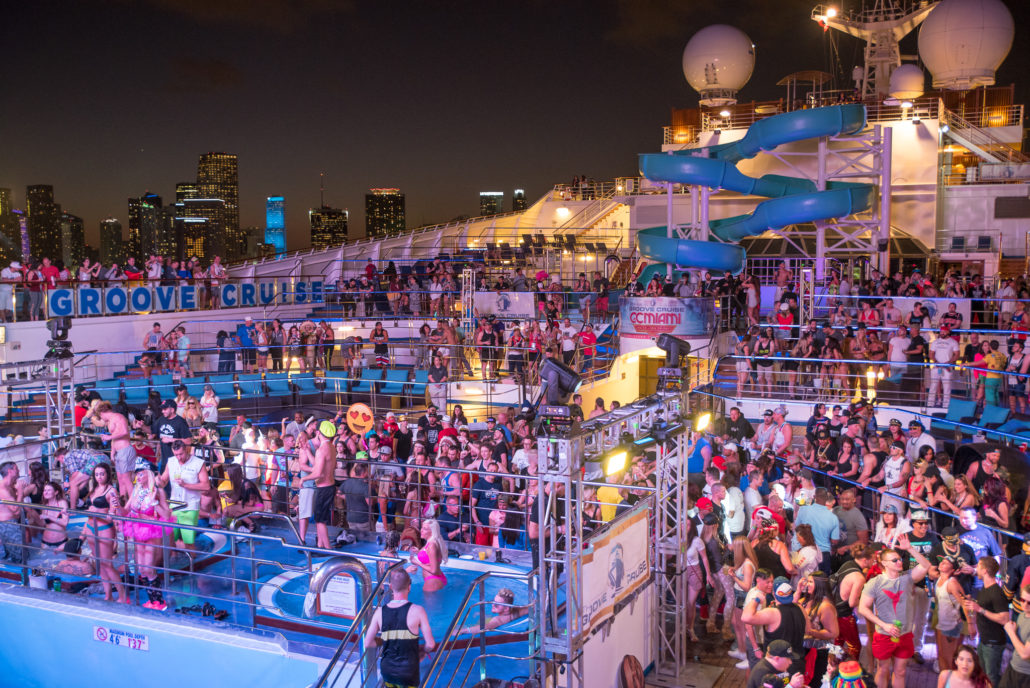 ---
2  ) Engagement & a Wedding
Love truly was in the air on the Carnival Victory.    
During Sam Feldt's set on night 1, my good friend Joe had an important question he was dying to ask his beautiful girlfriend Melissa.  As he grabbed the microphone, got down on one knee, and proposed…the crowd anxiously waited for her reply:
"Yes! Abso-fucking-utely!"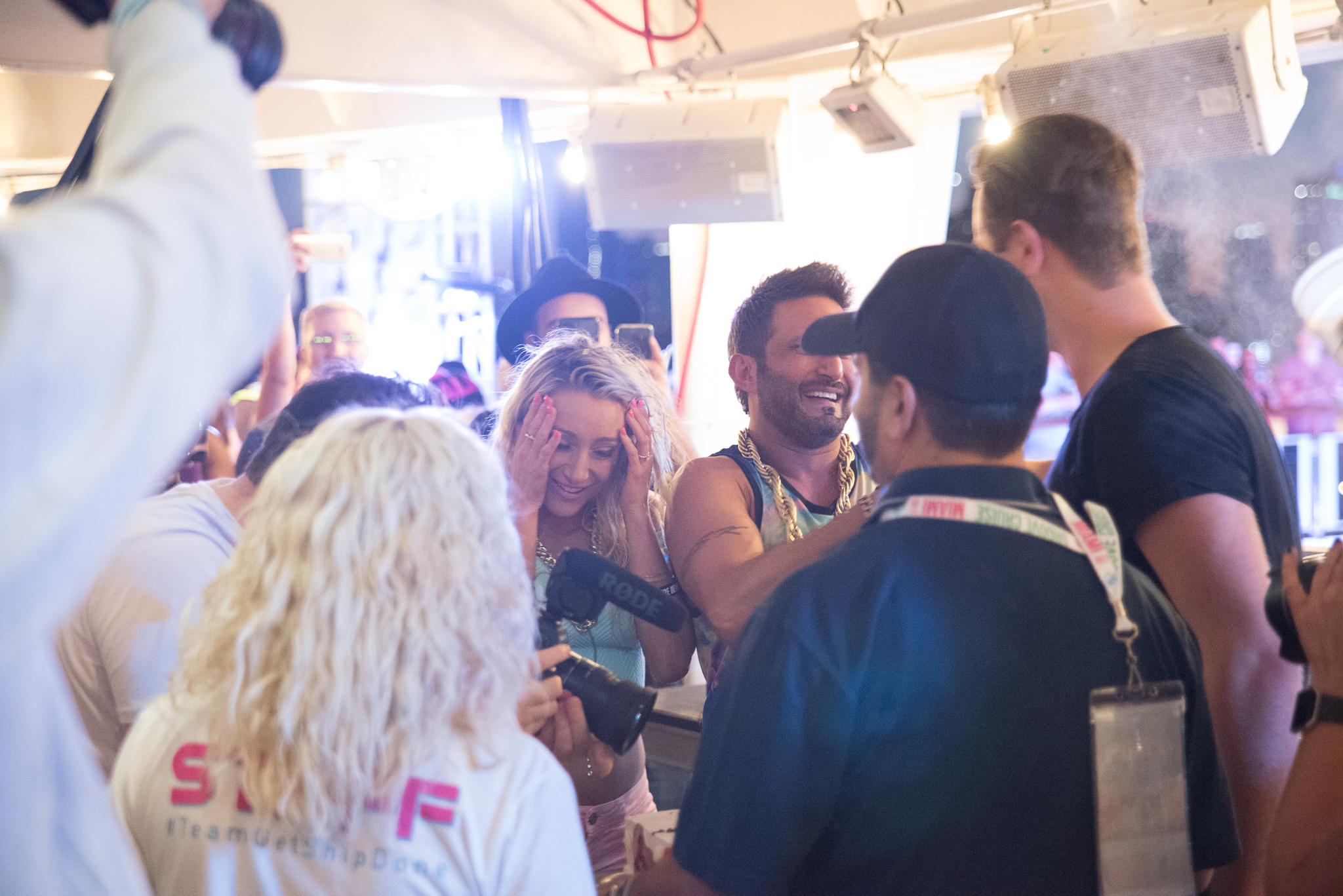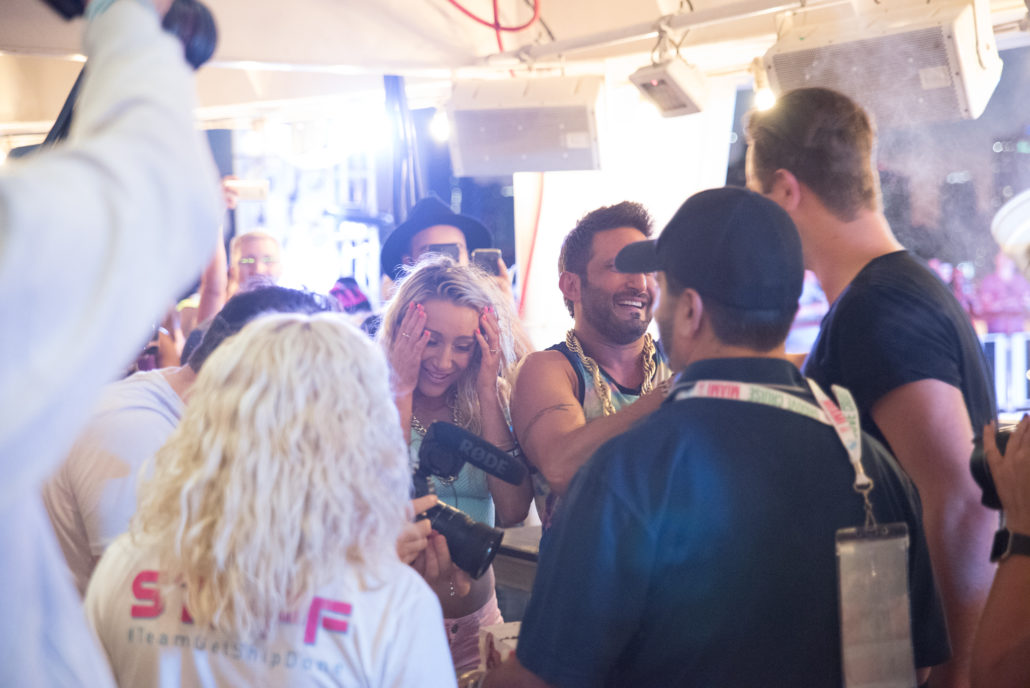 I was stoked to be there to capture the moment they Skyped Melissa's mother to share the happy news.  <3  If you didn't get the chance to meet these two, keep an eye out for them on future Groove Cruises!  They are absolutely amazing, and spread nothing but love and good vibes to everyone around them.  I can't wait to fly to Thailand for their wedding !!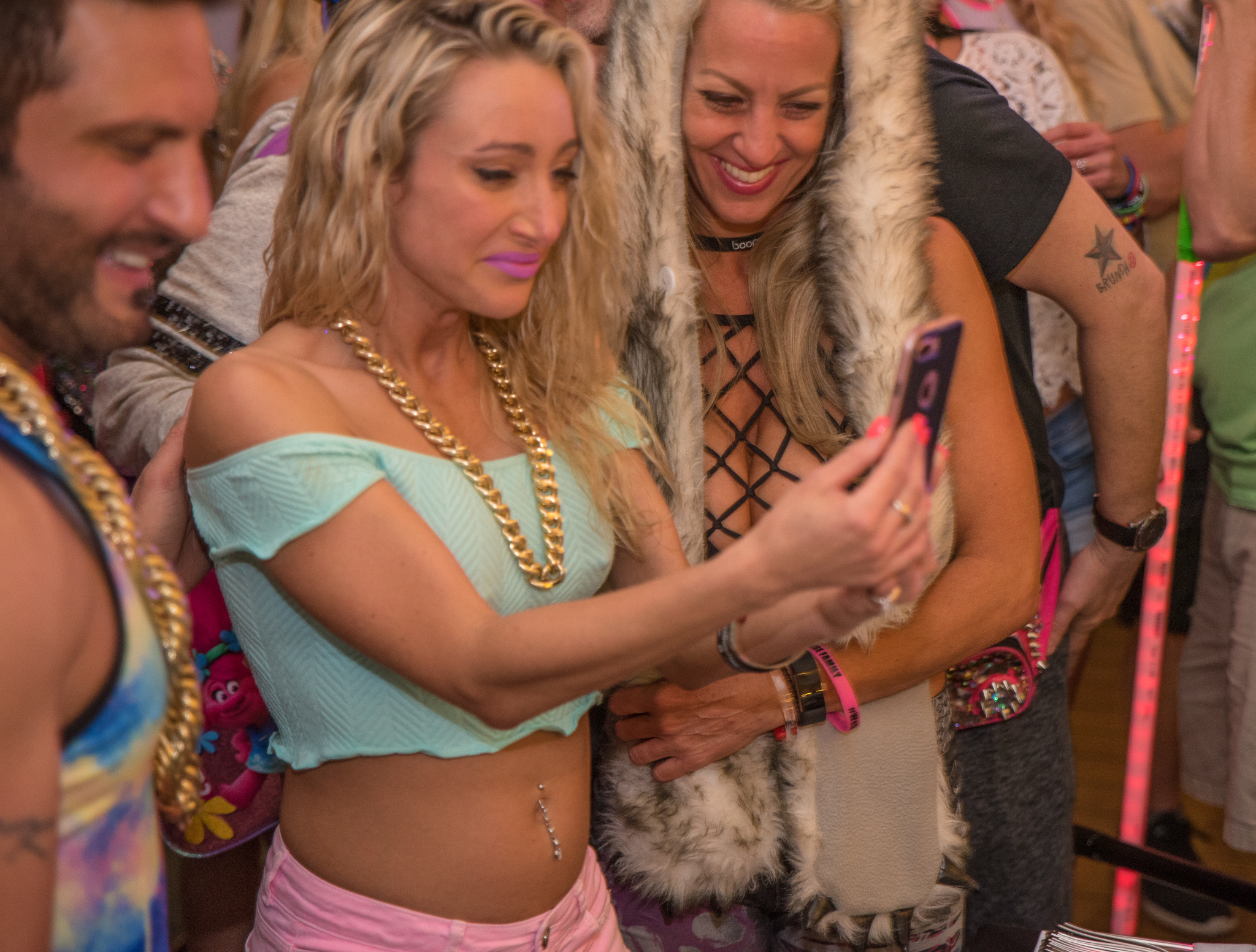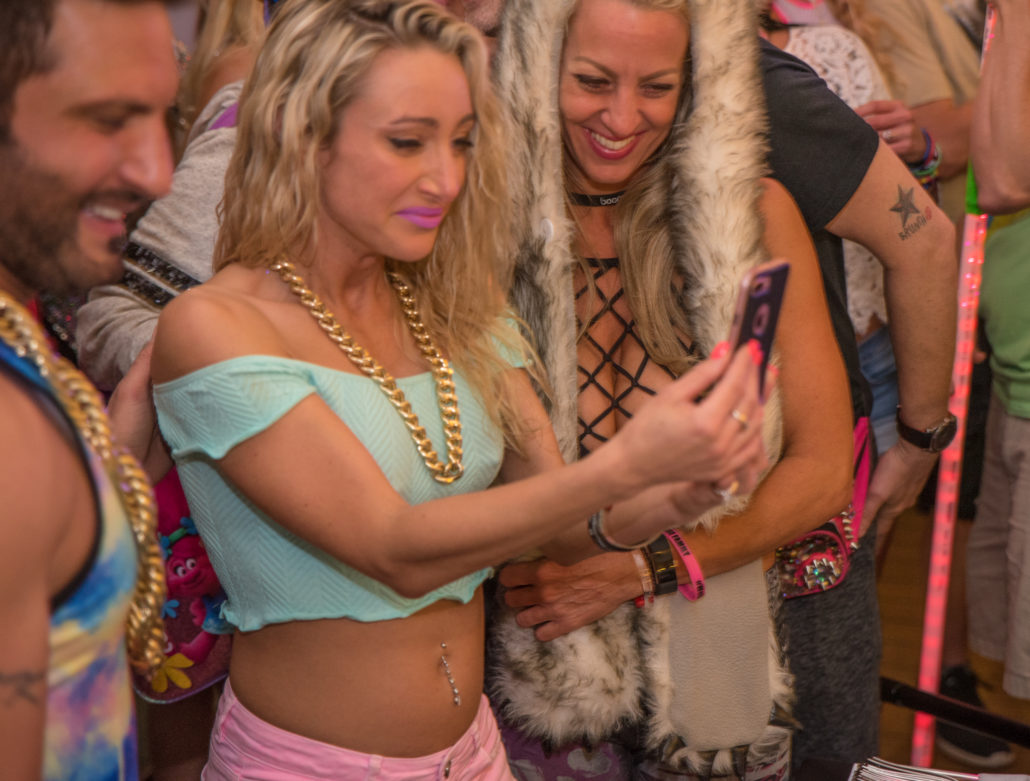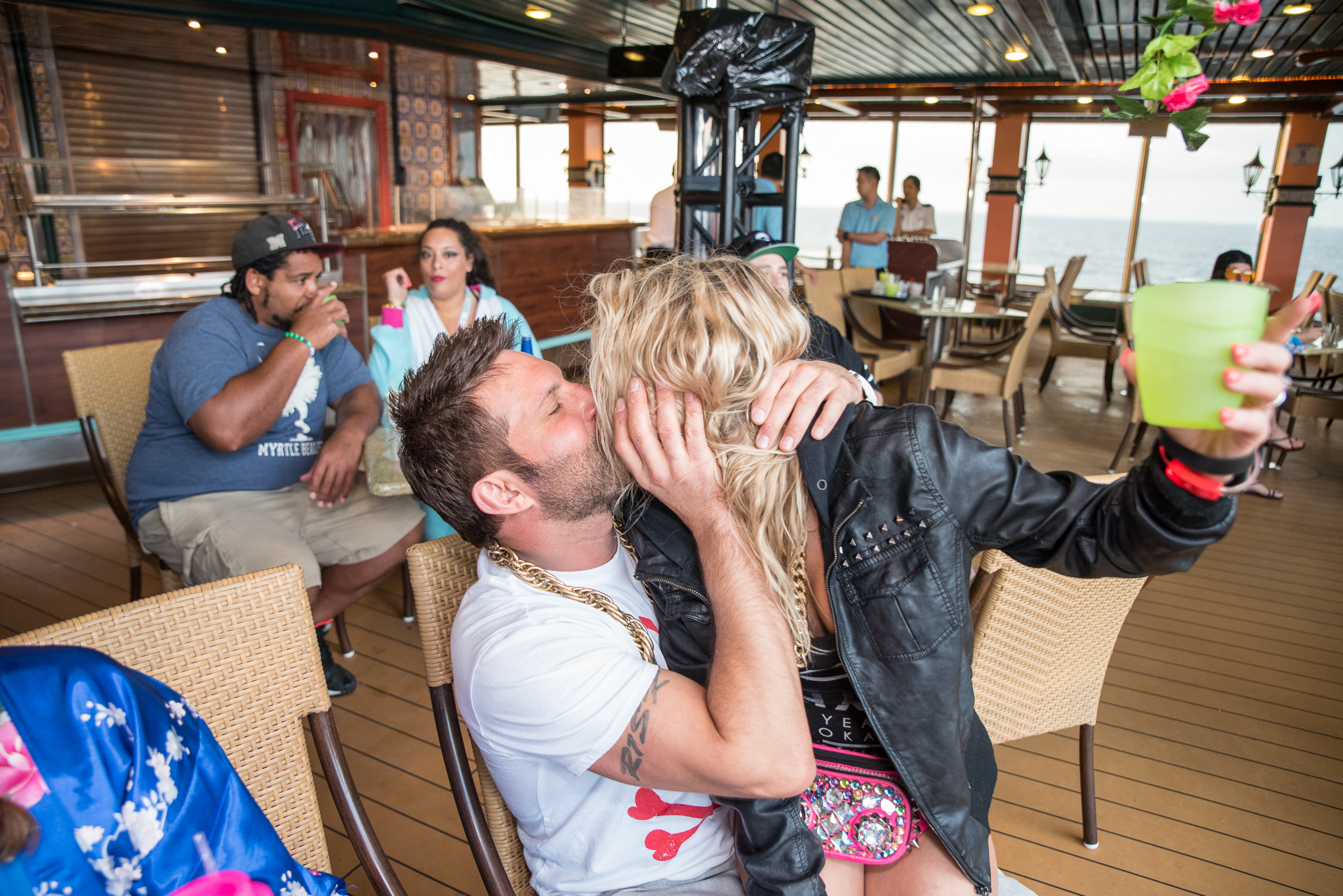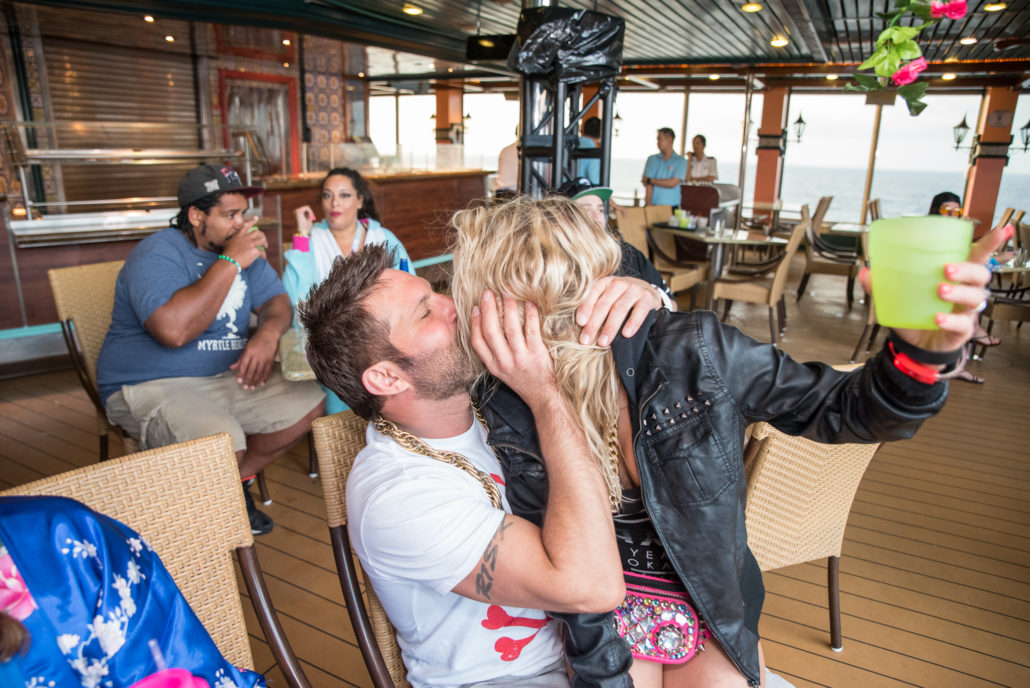 ---
Next — it was 6 A.M, and UMEK had just finished his monster techno set at the AFT Pool Deck.  I was snapping some photos of the sunrise, and someone came up to me and asked if I was going to go the wedding…?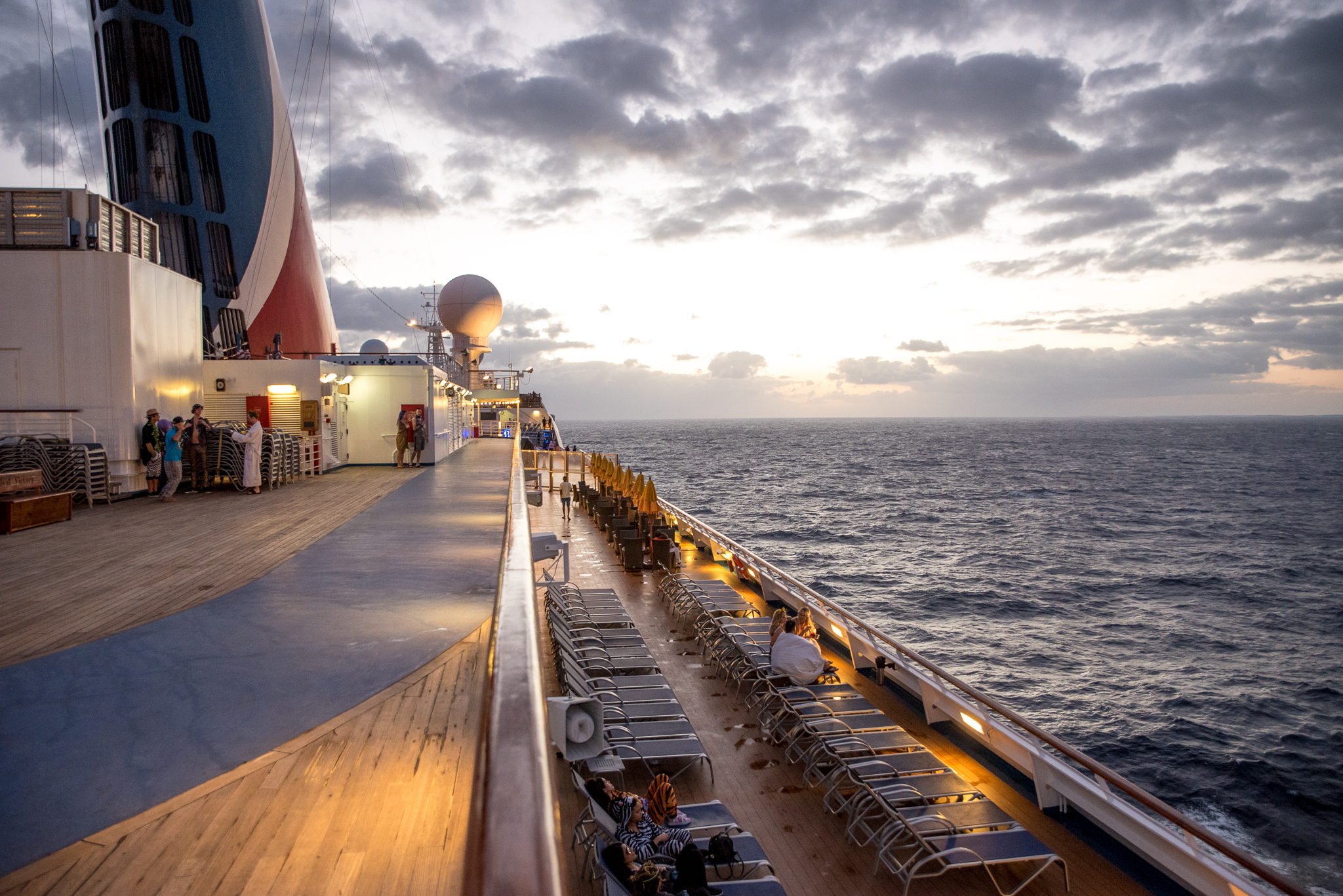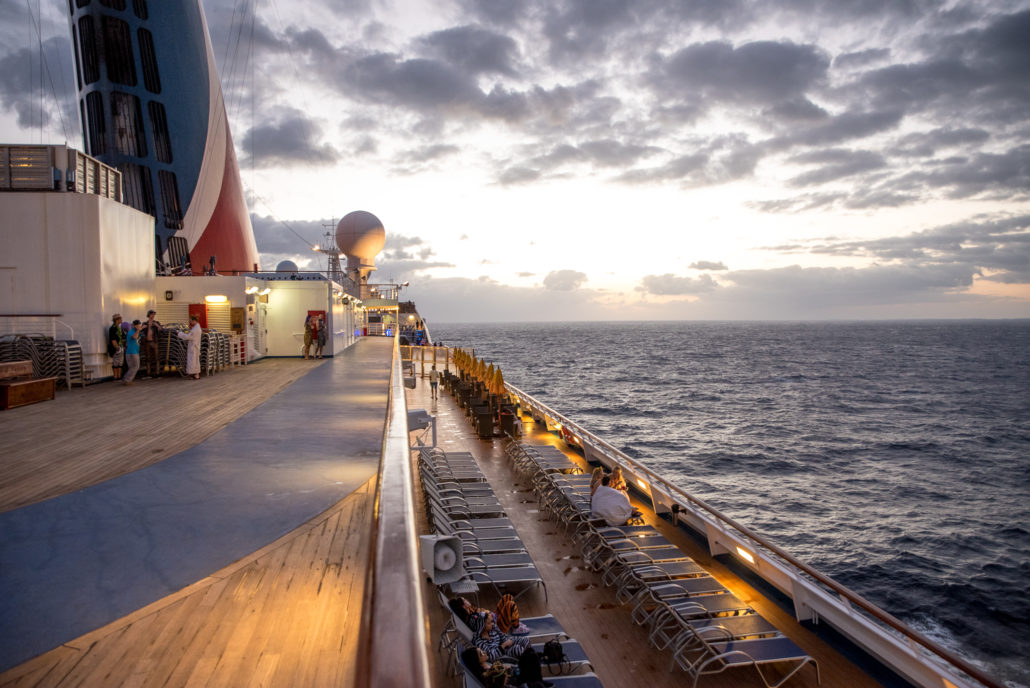 I'll admit I didn't even know there was a wedding scheduled — so I quickly scurried over to the other side of the ship, and fortunately had arrived just in time to witness the magic!  It was a beautiful ceremony, of an even more beautiful couple.  Officiated by DJ Mimosa, and with a massive crowd of GC FAM, it was definitely a special moment onboard GC Miami.
  As the sun pushed up over the horizon, the confetti canons went off, and they shared their first kiss as husband & wife.
CONGRATULATIONS PAUL & NIKOL!!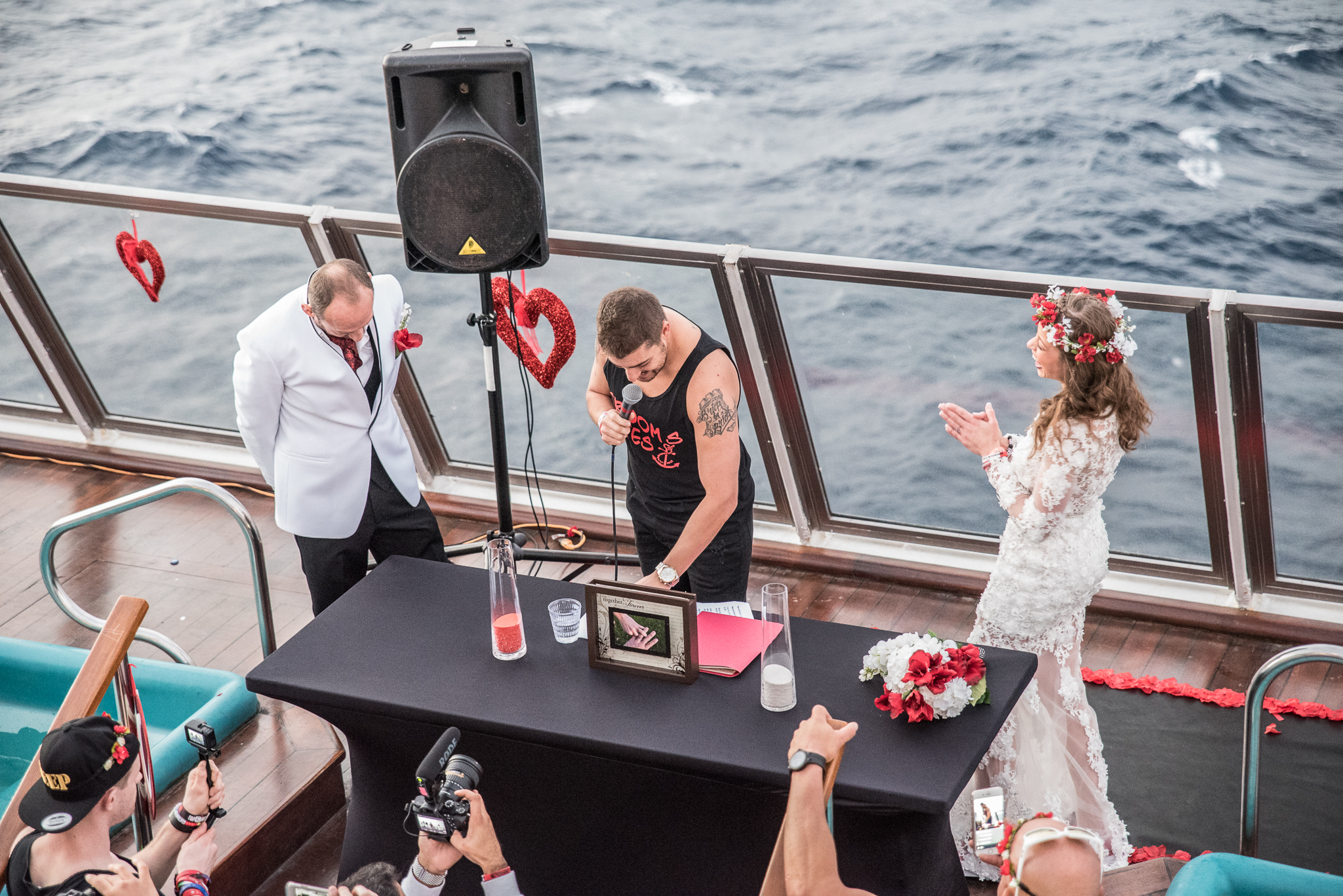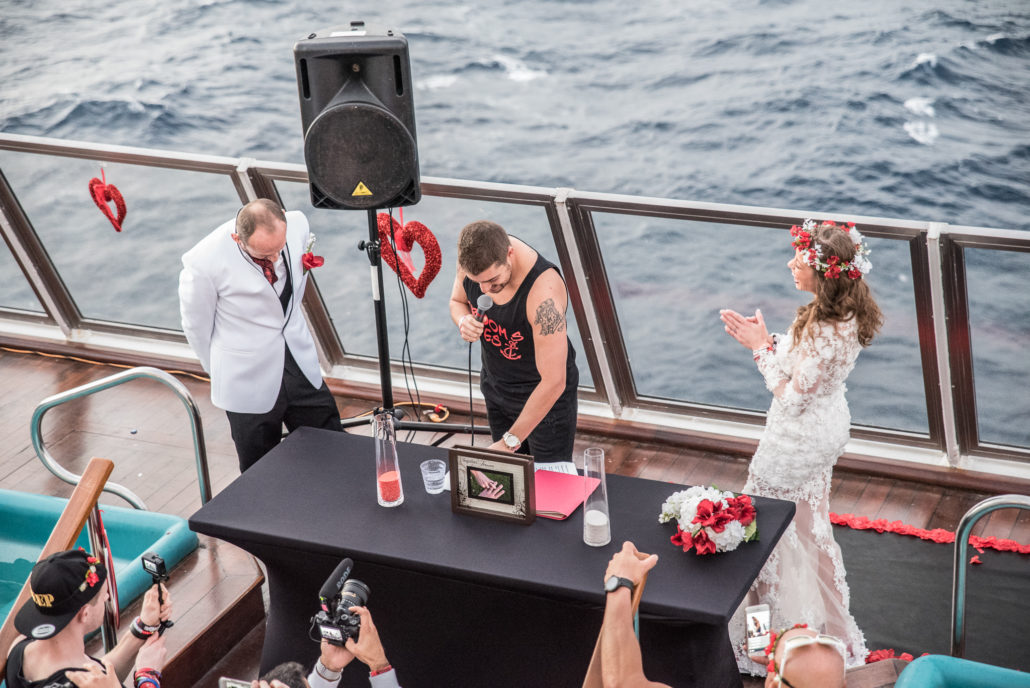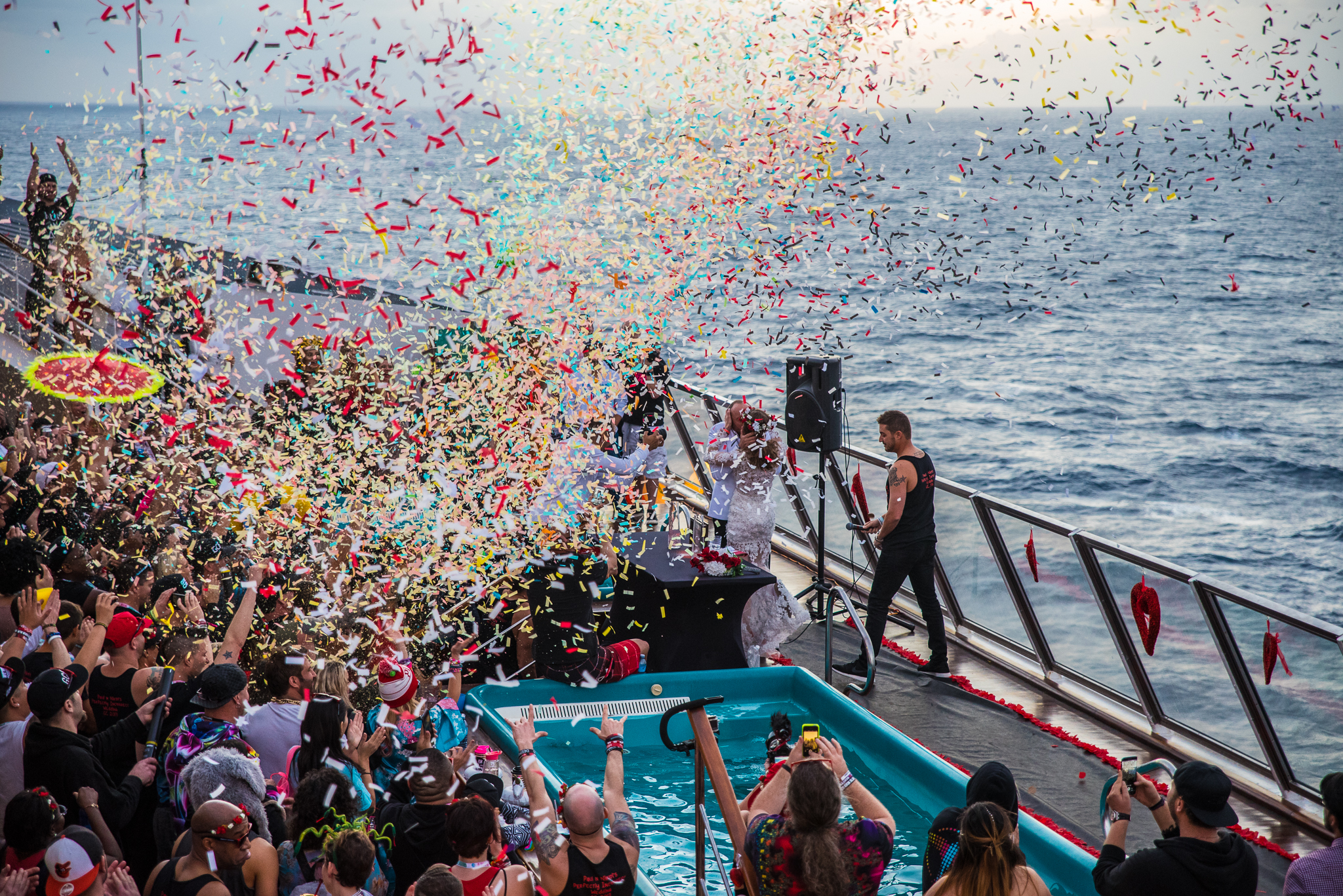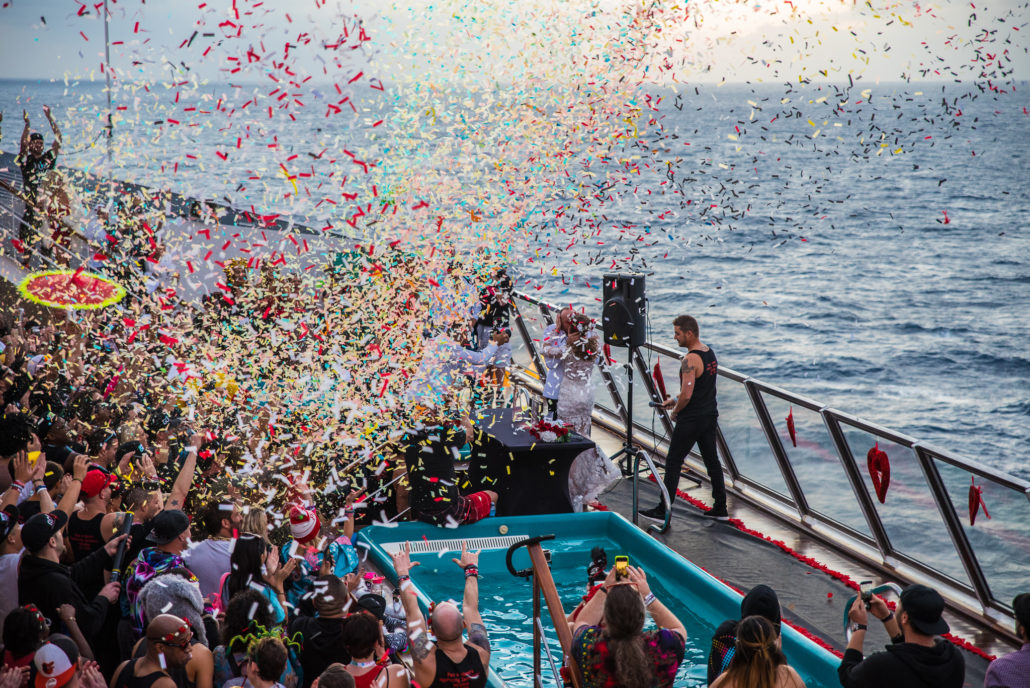 ---
3 ) Every Set at the AFT Pool Deck
While the hard-core trance fans may argue with me over this one, the best music on Groove Cruise was definitely heard at the after-hours parties at the back at the ship on the AFT Pool Deck.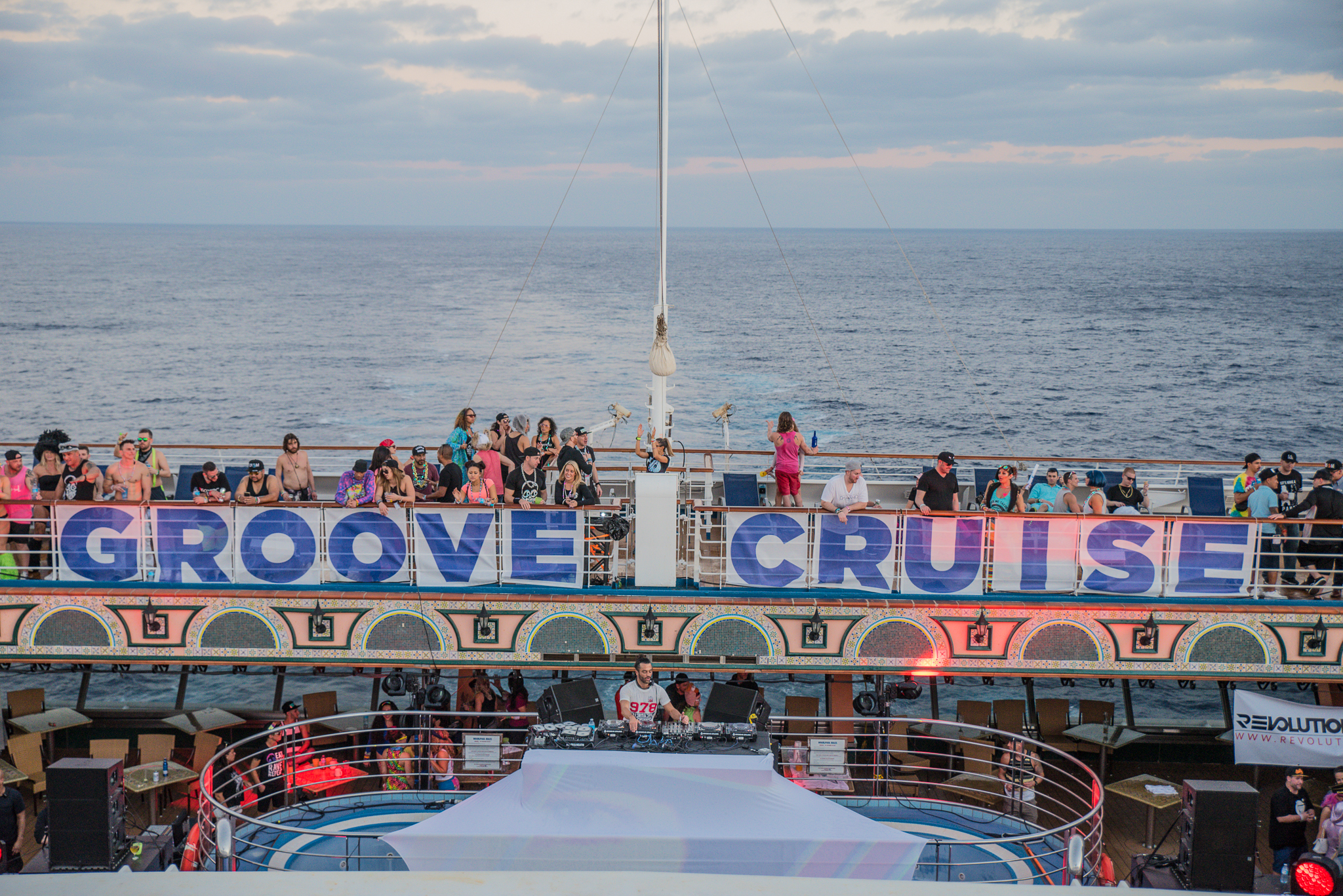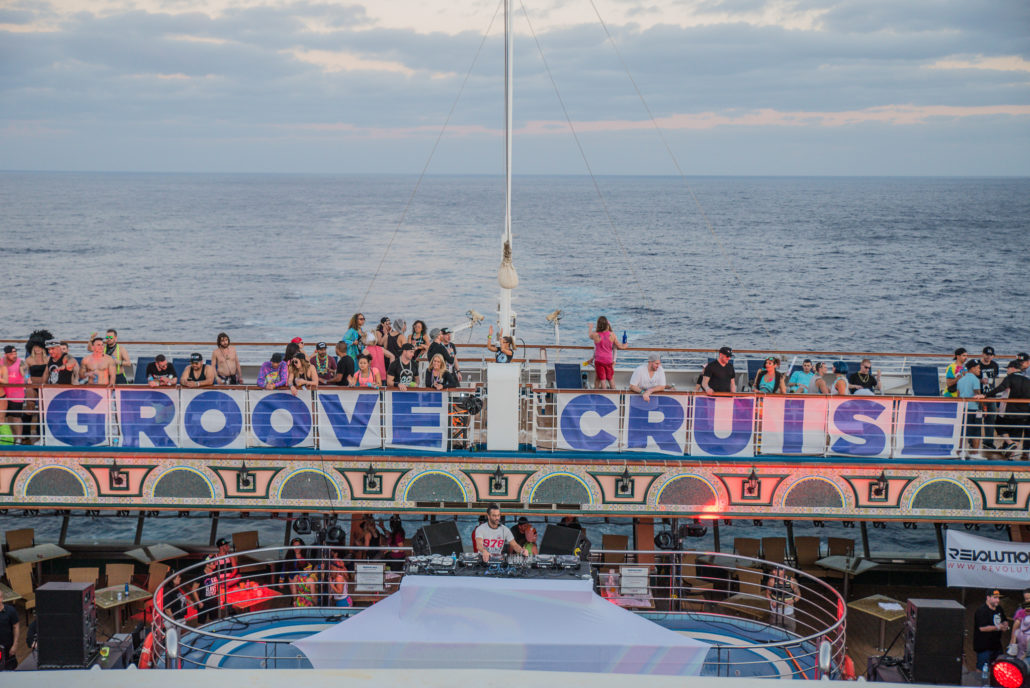 Anthony Attalla, Lee Foss, Cocodrills, Chus + Ceballos, and Roger Sanchez had me completely in awe.  Real proper underground house and techno blasted from the speakers, and as as the sun slowly began to appear each morning, there were beautiful party people dressed in their elaborate costumes spread out on both levels of the AFT pool deck.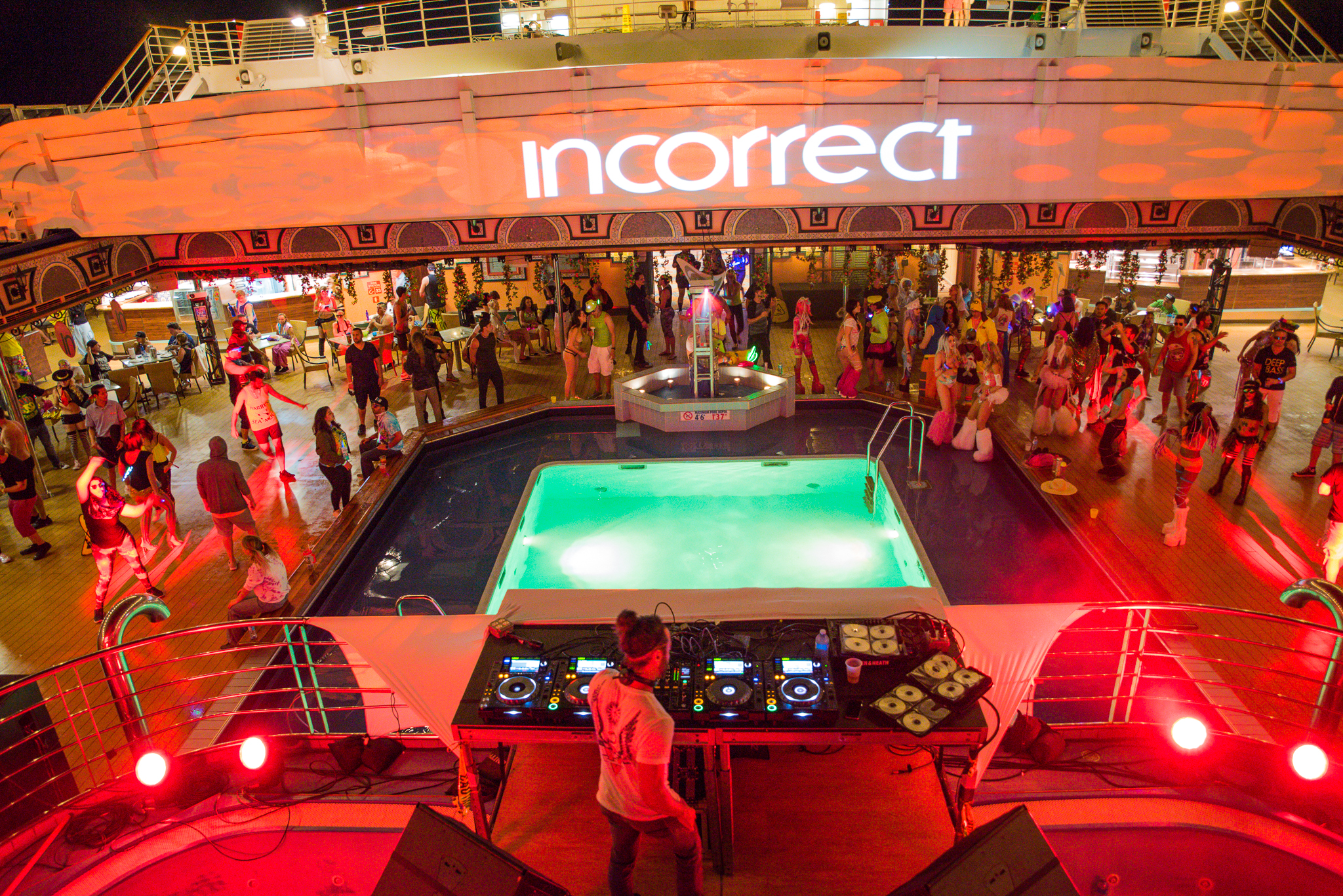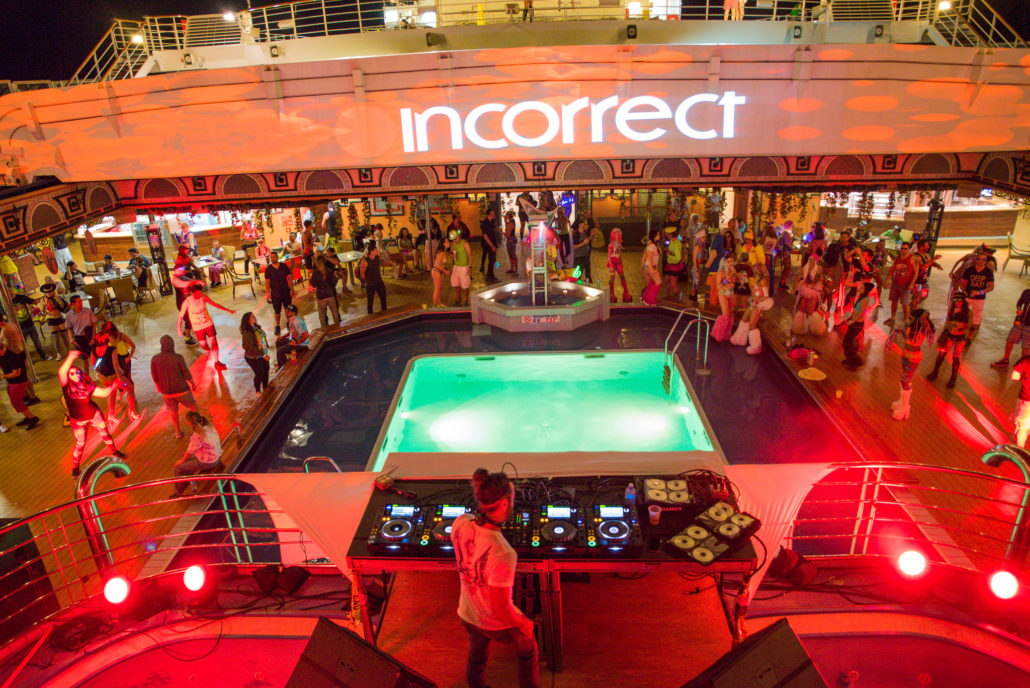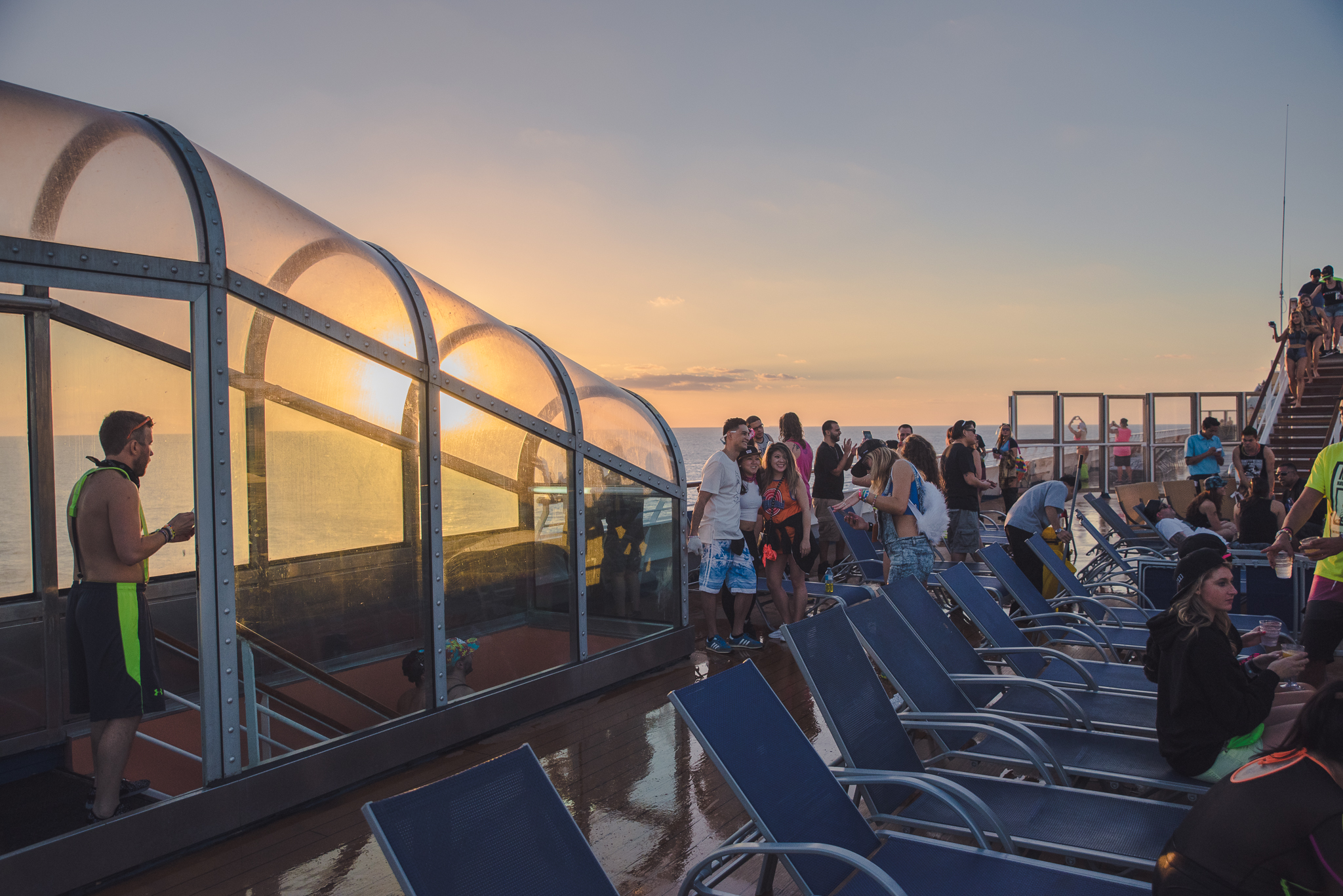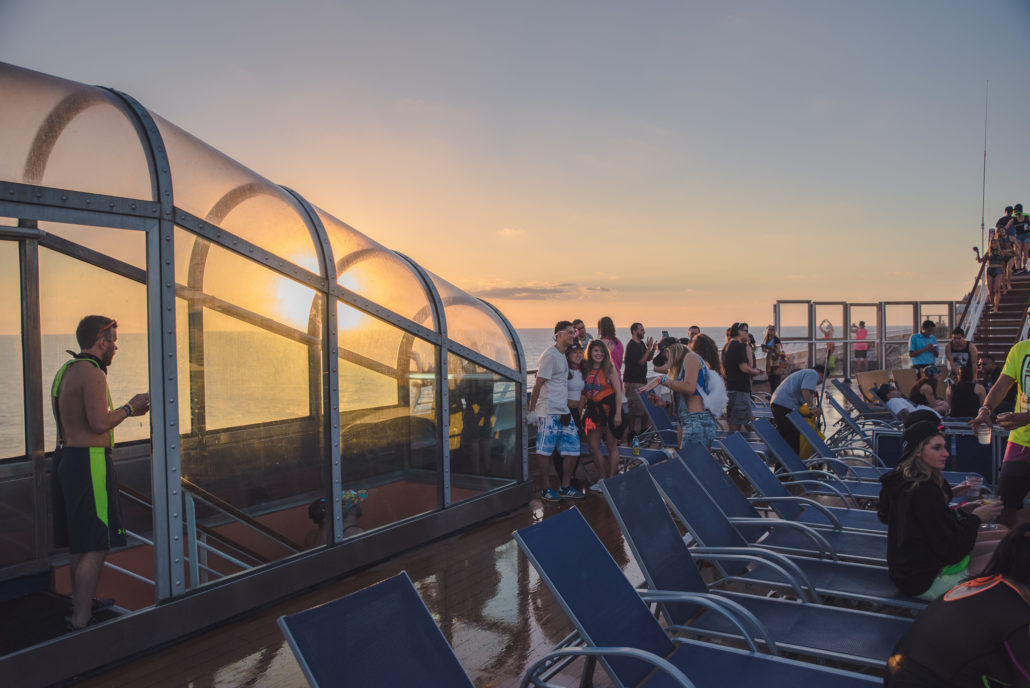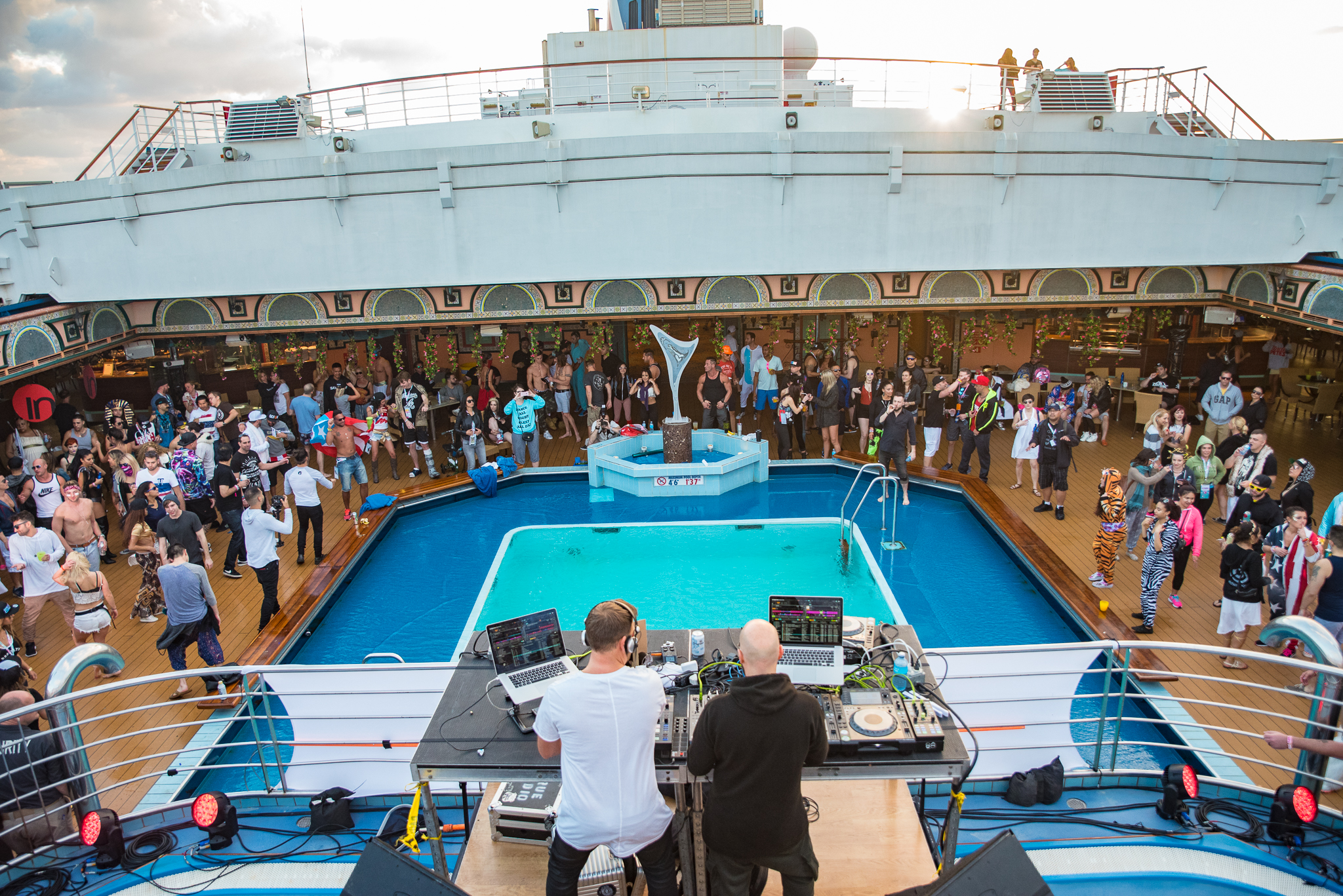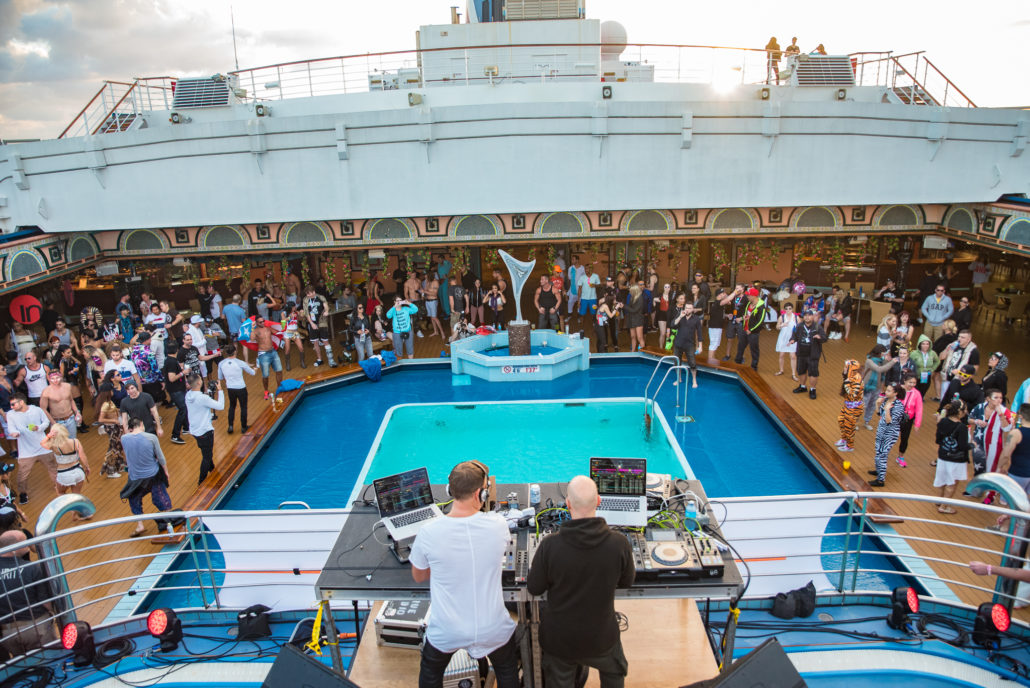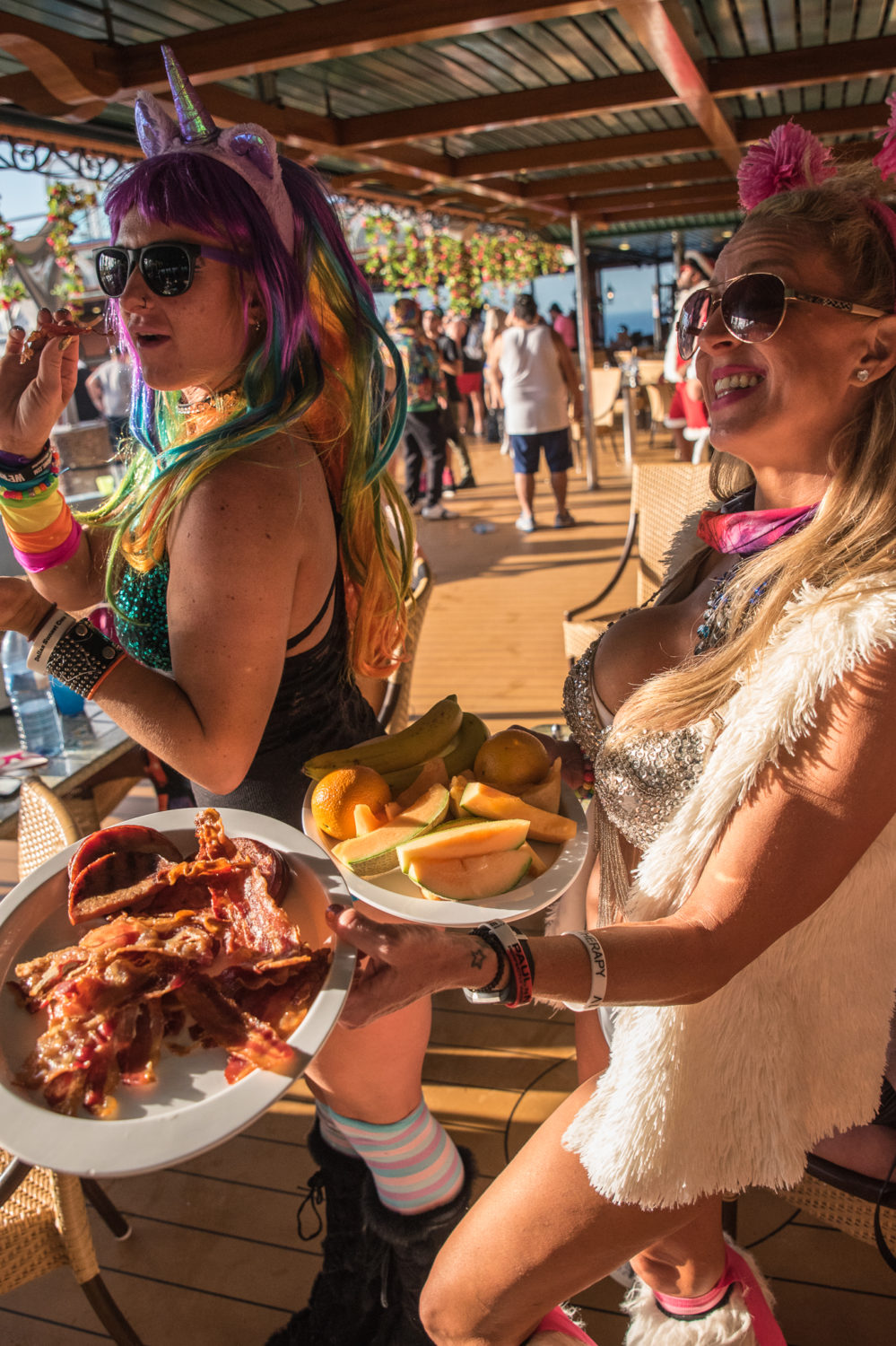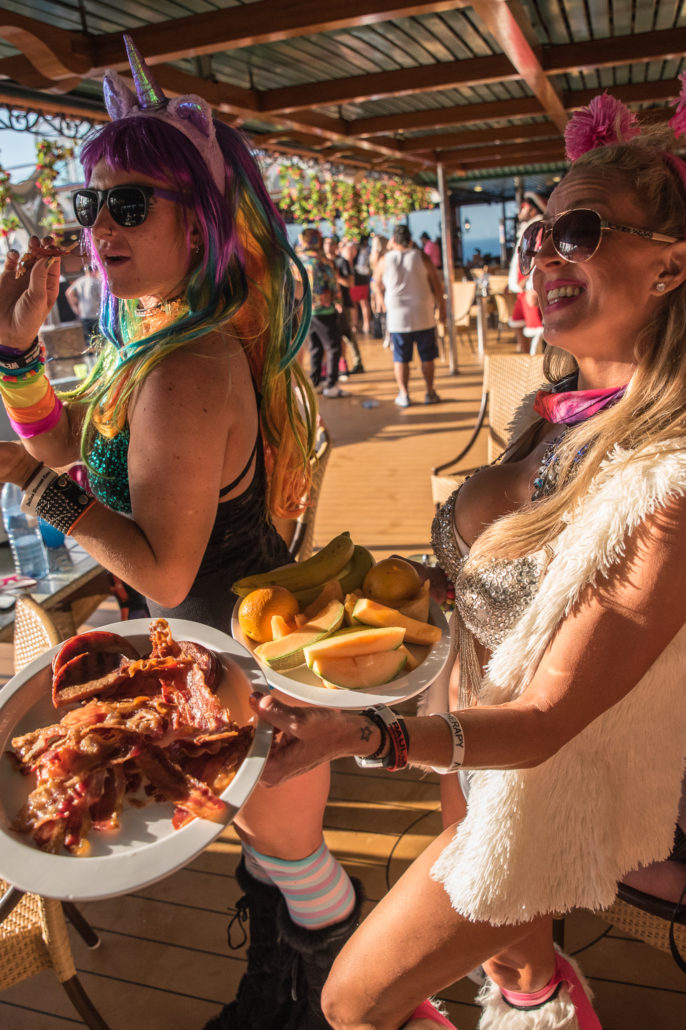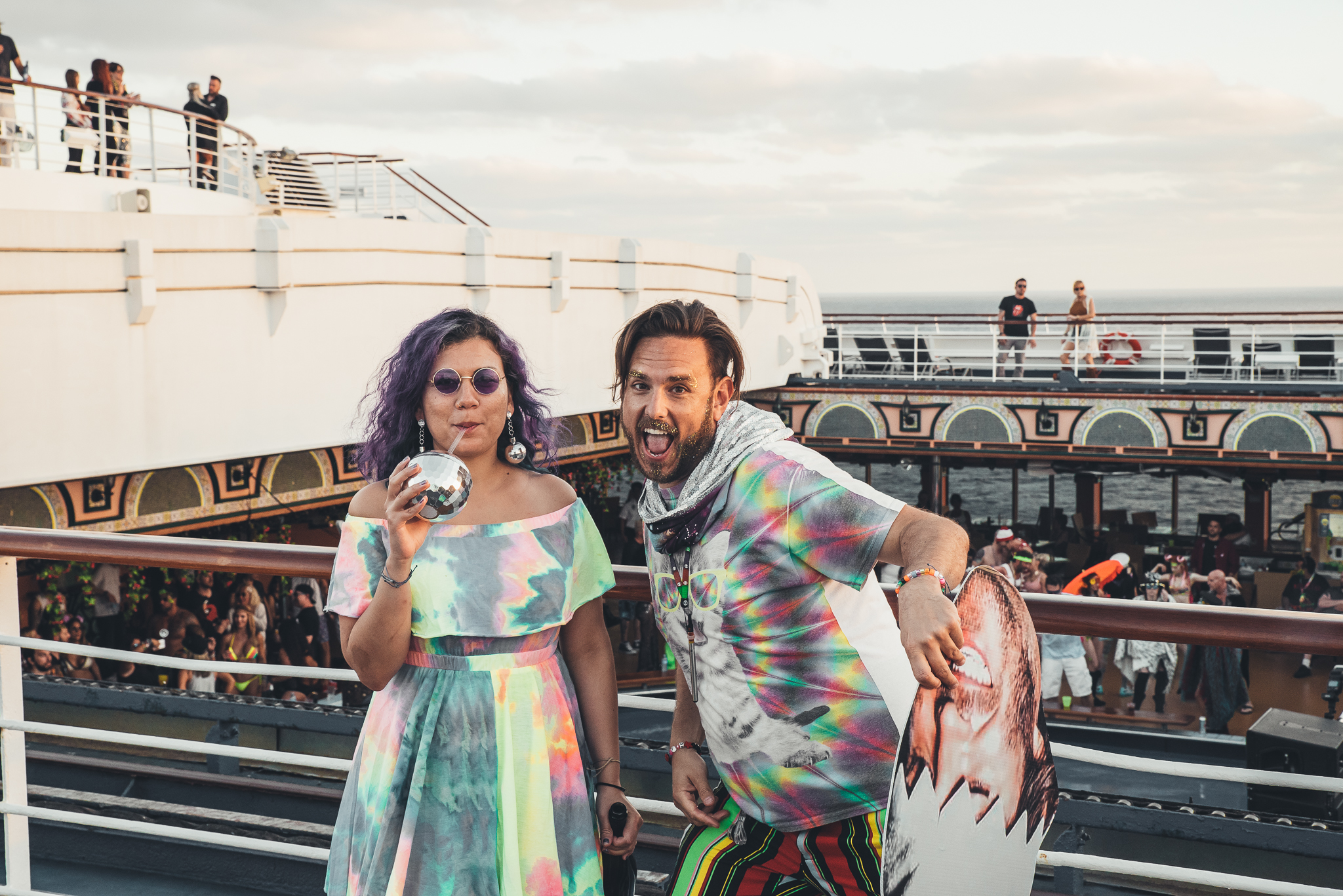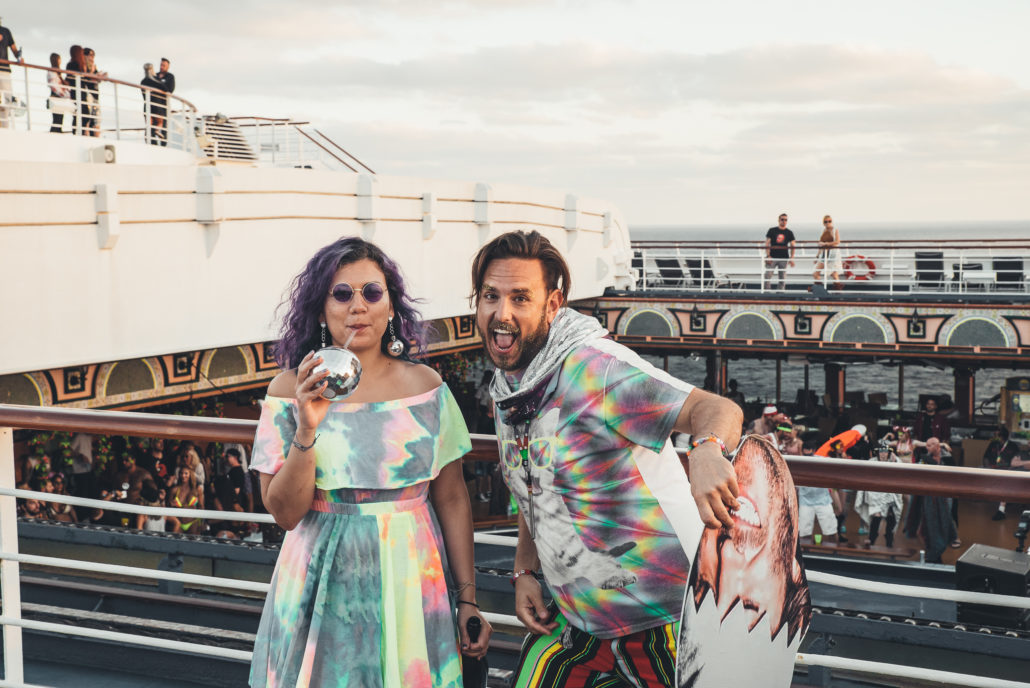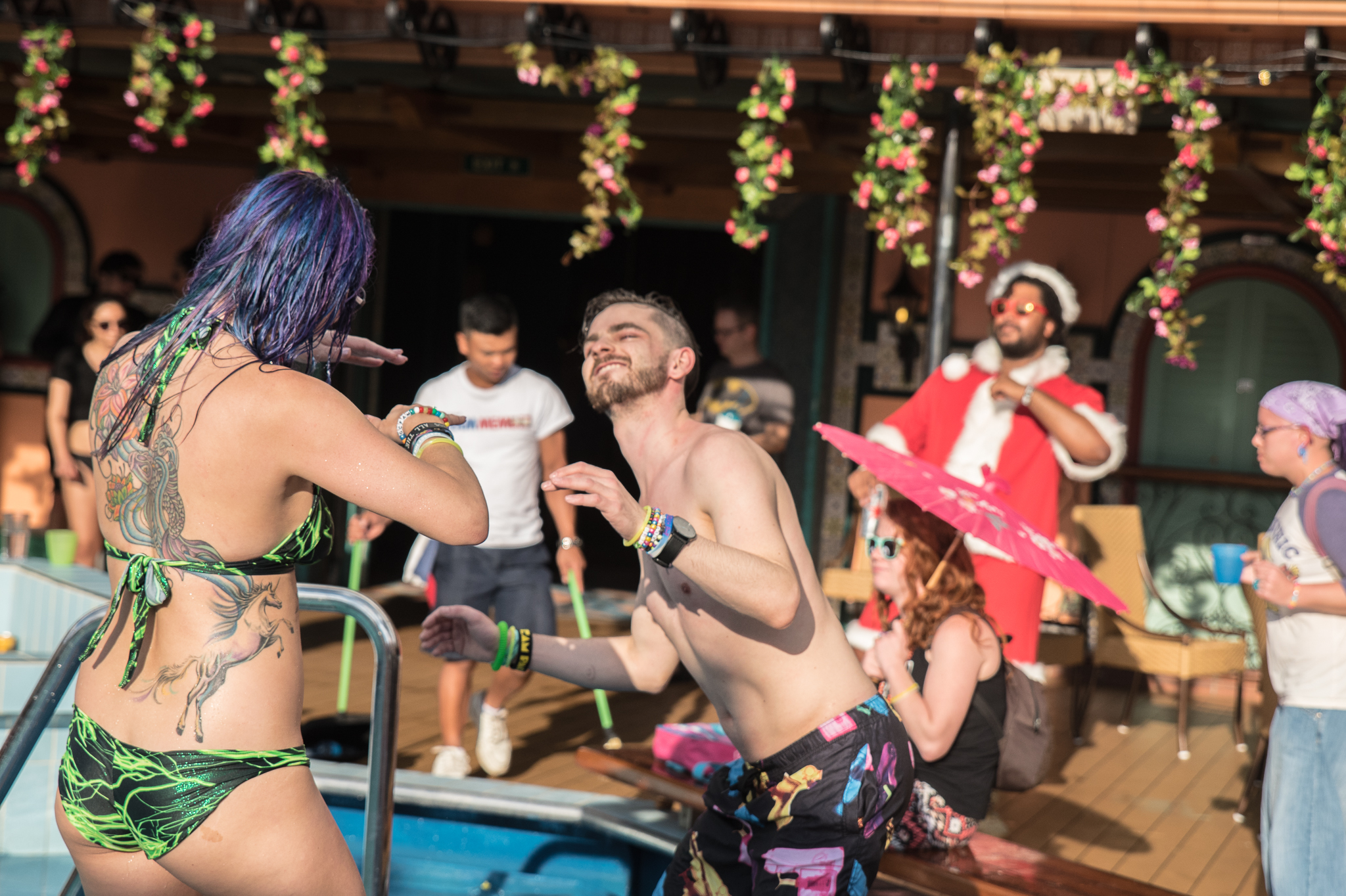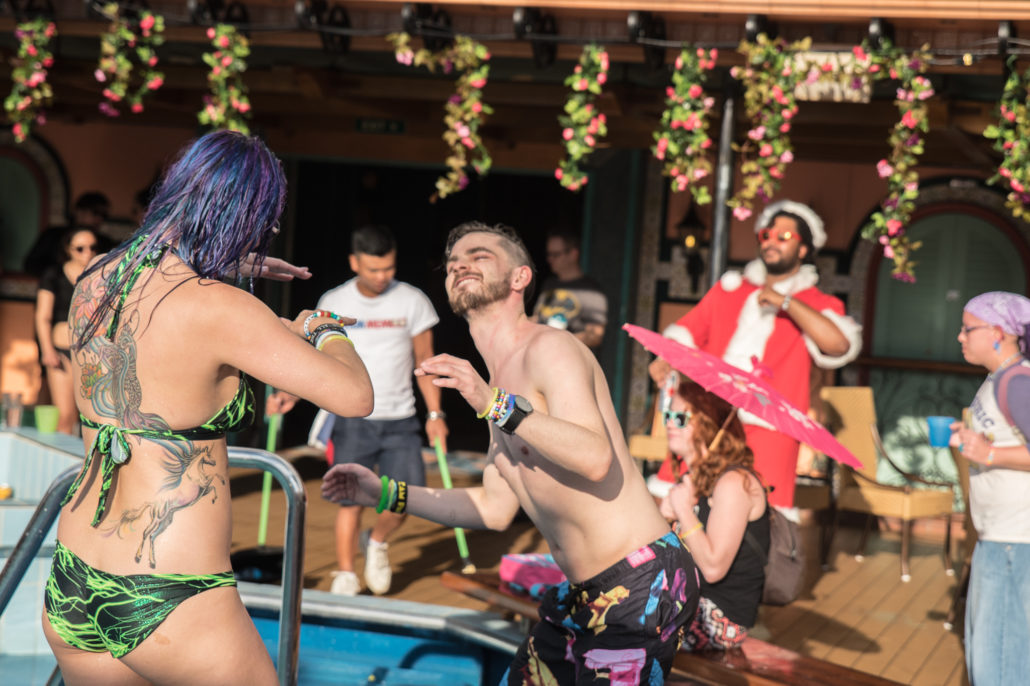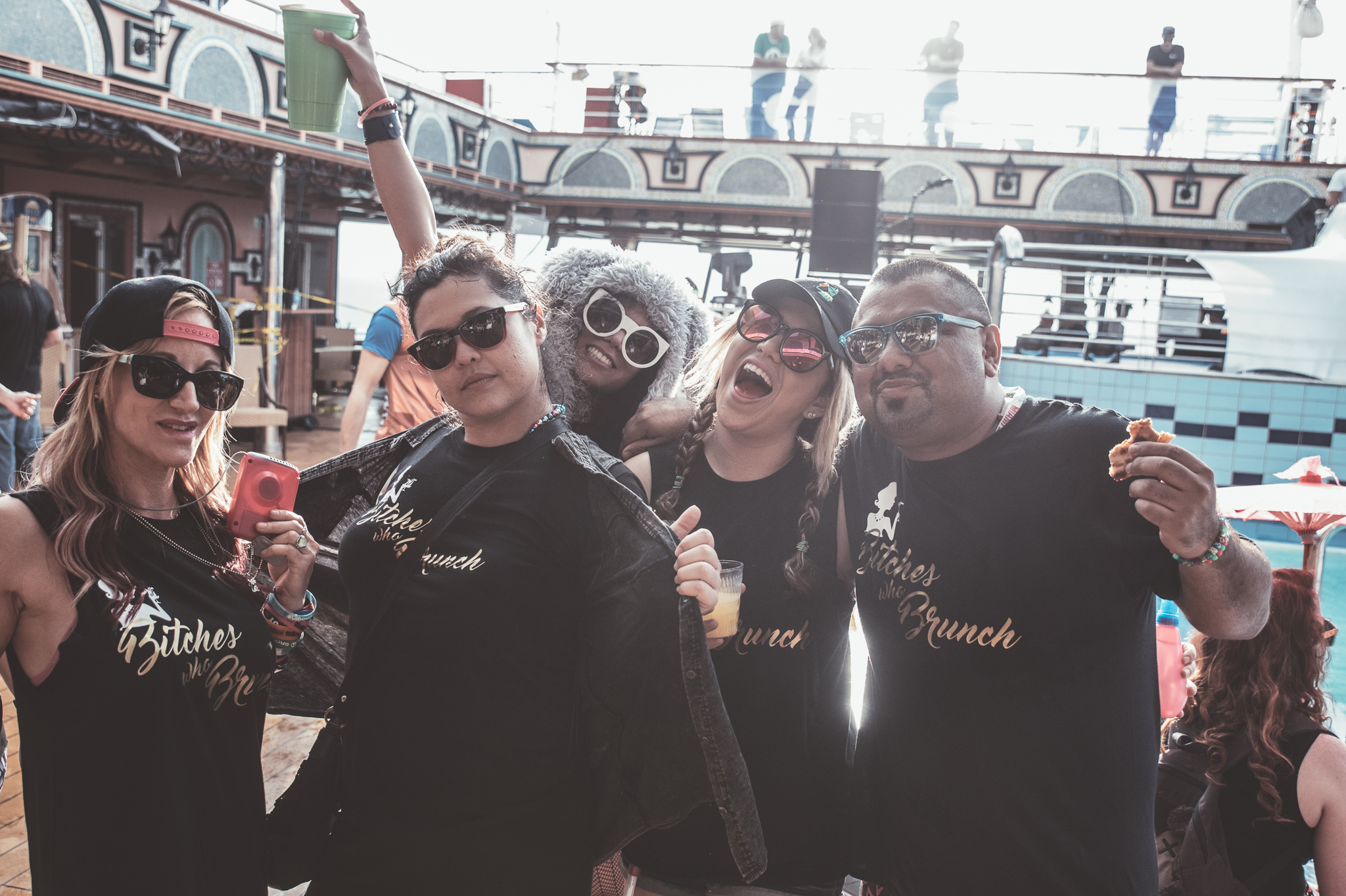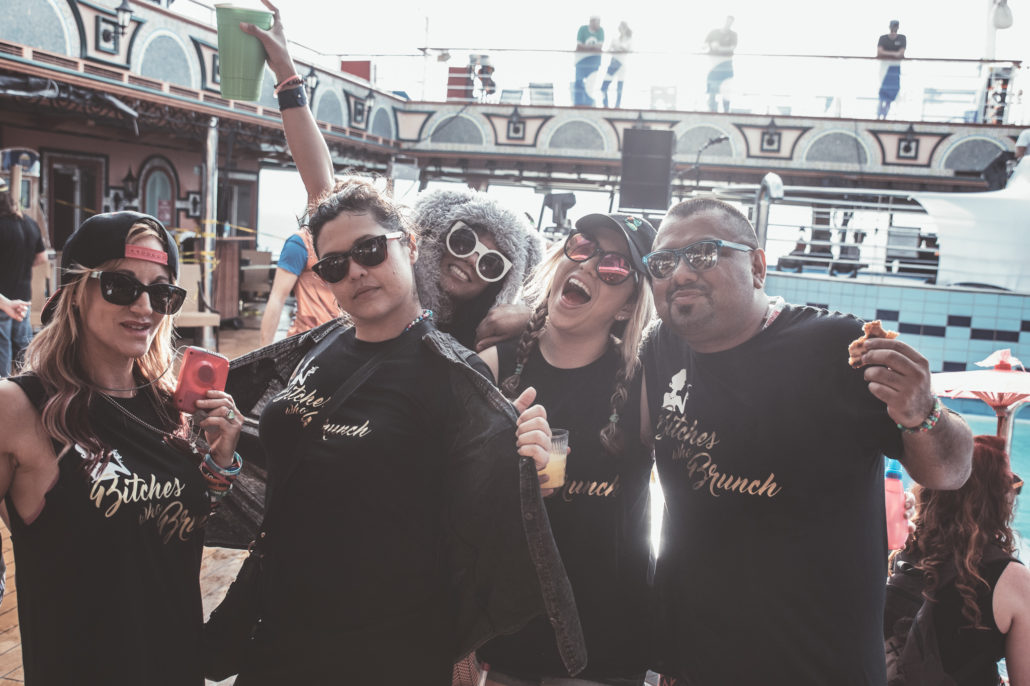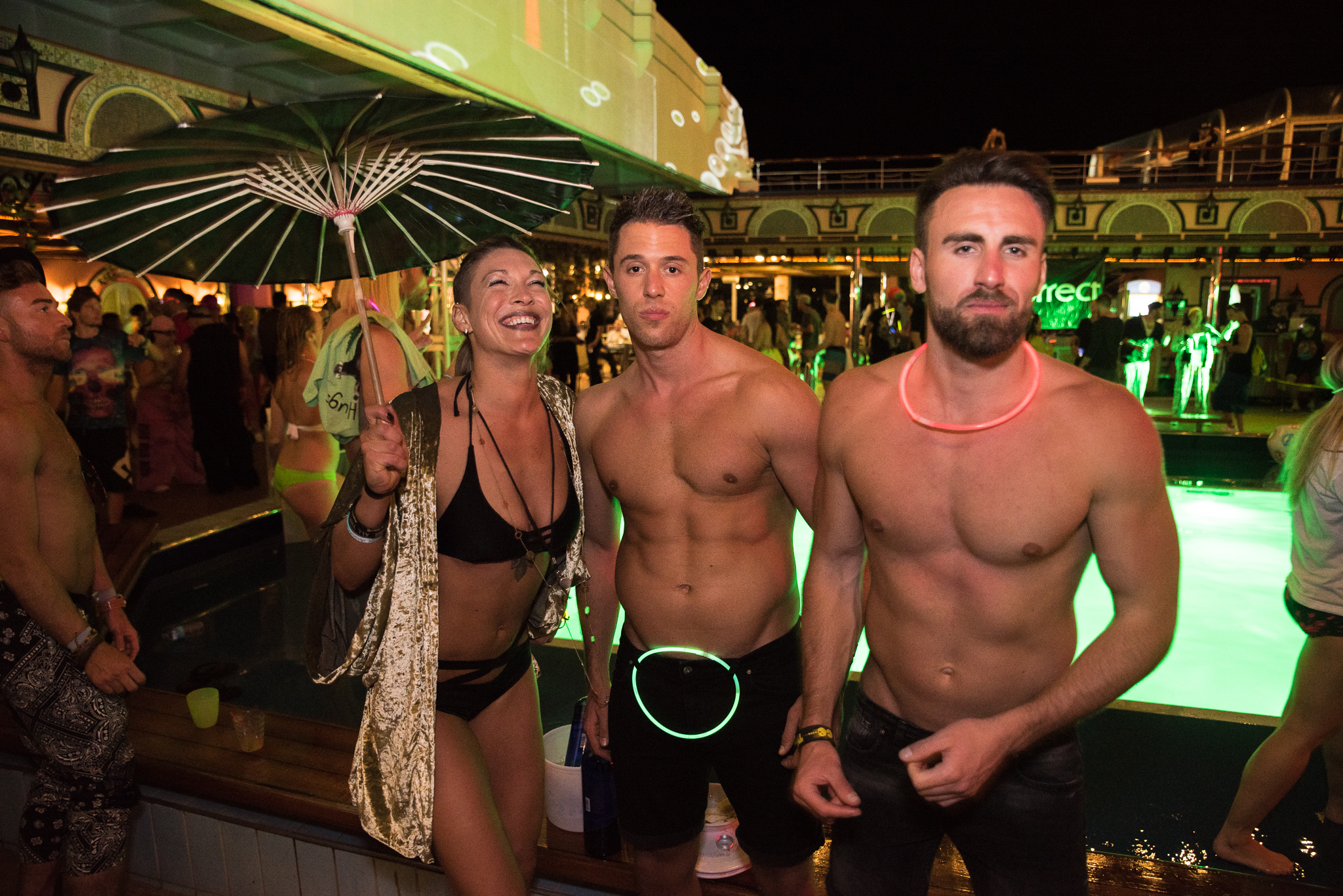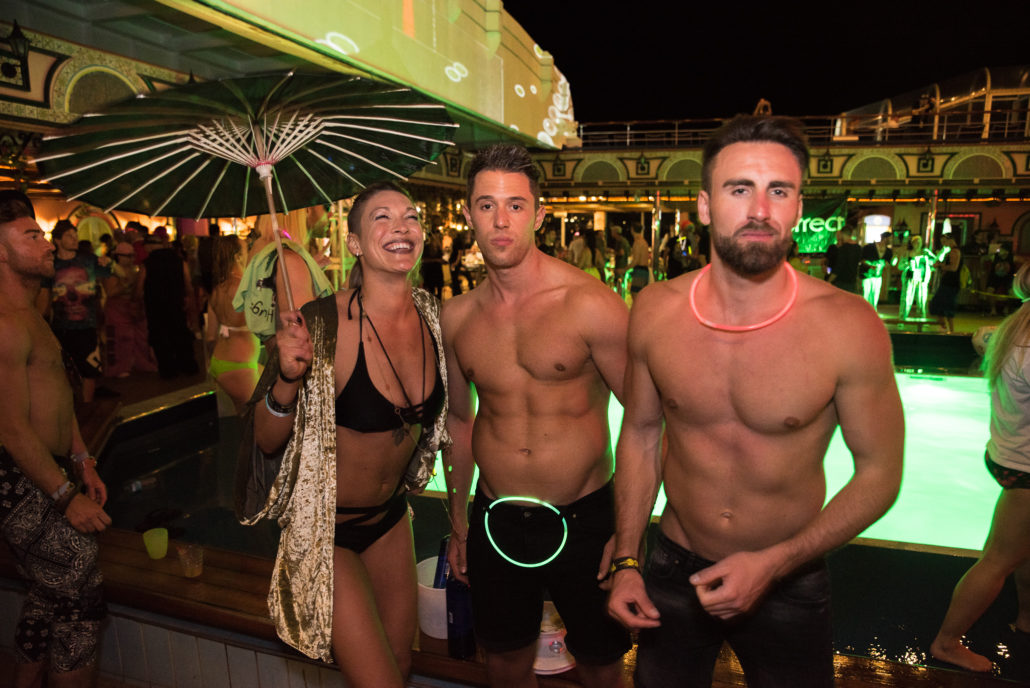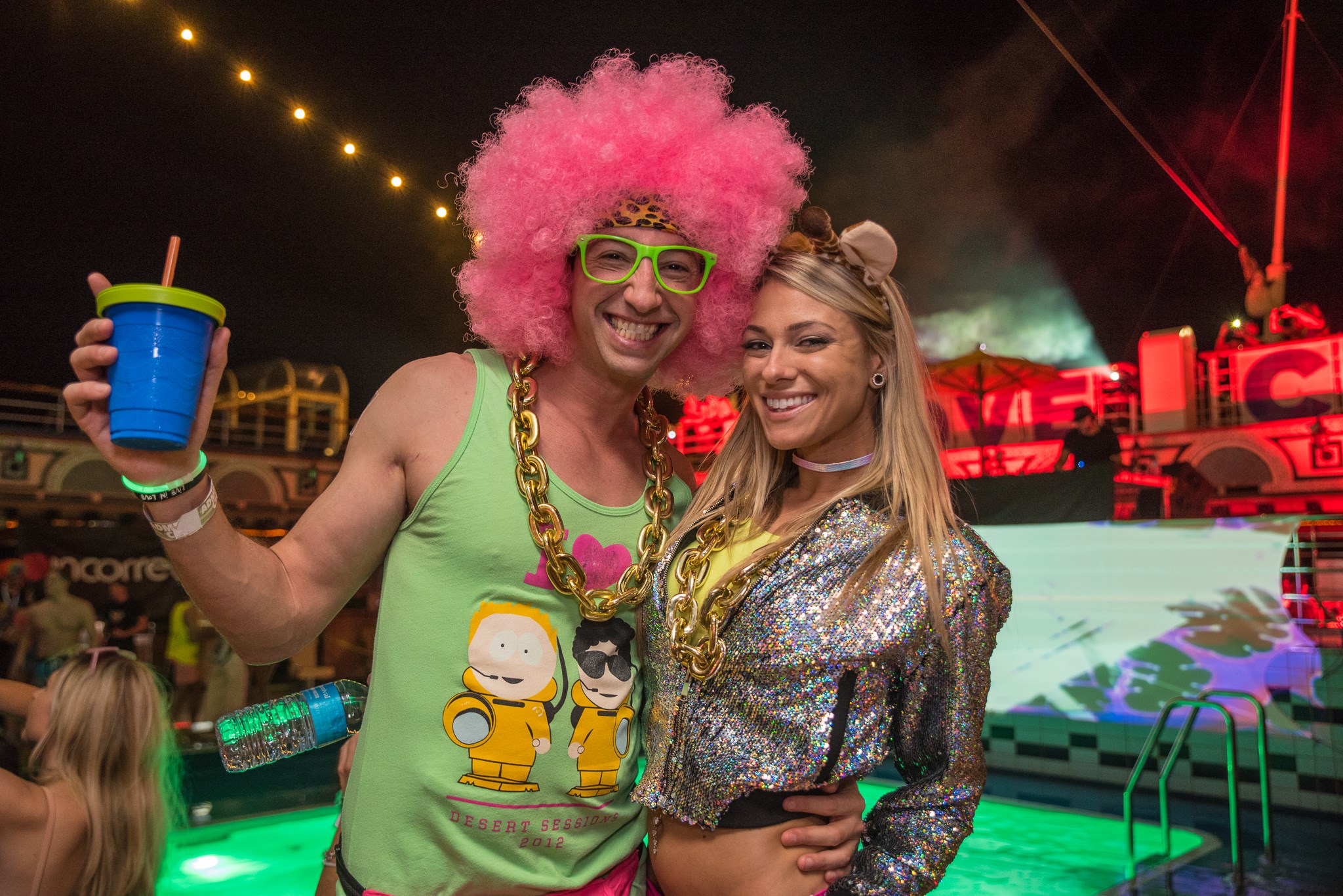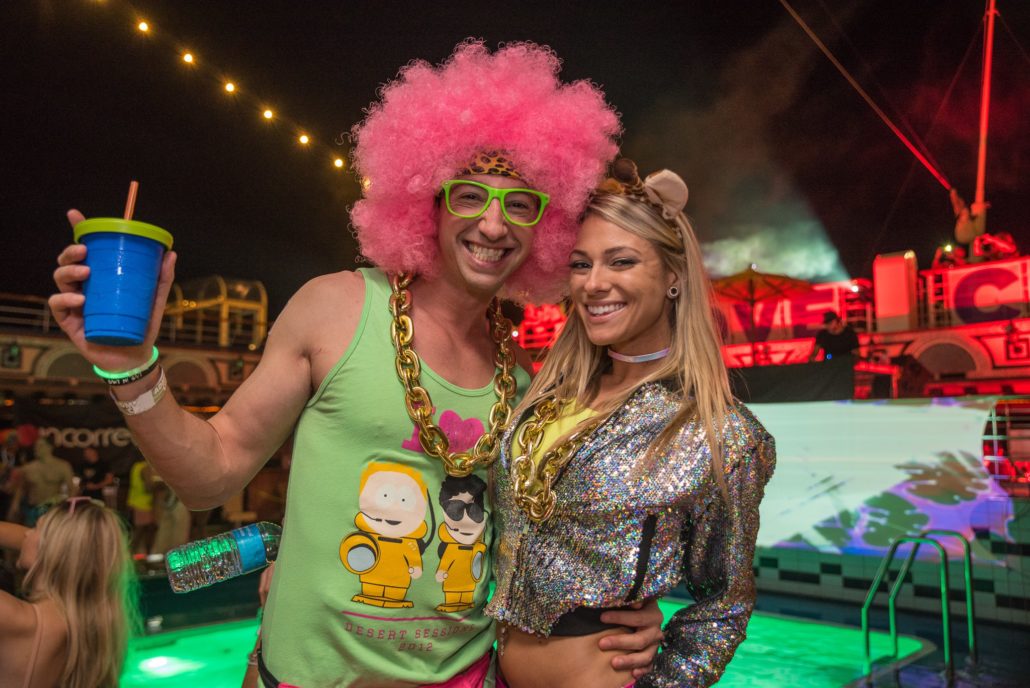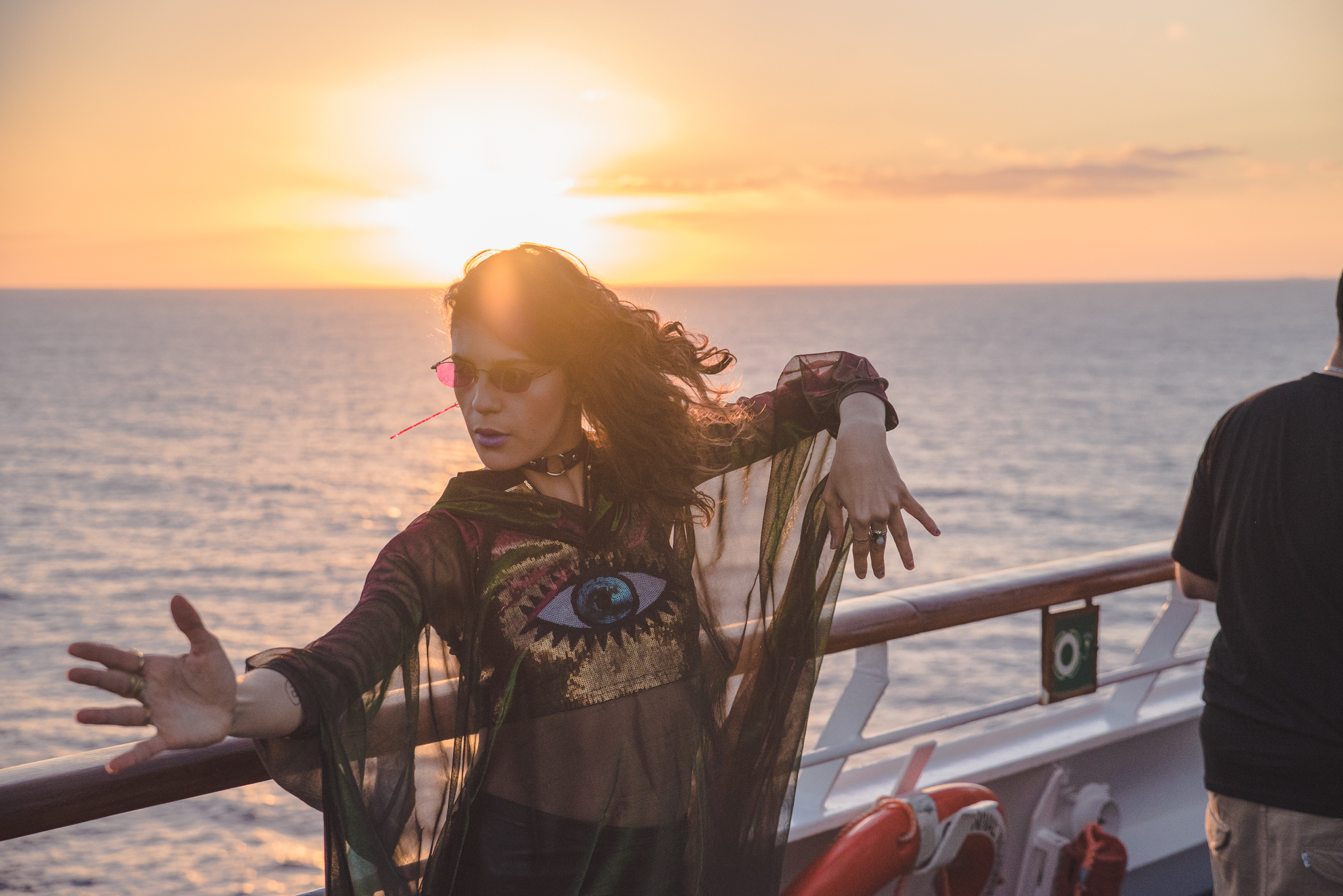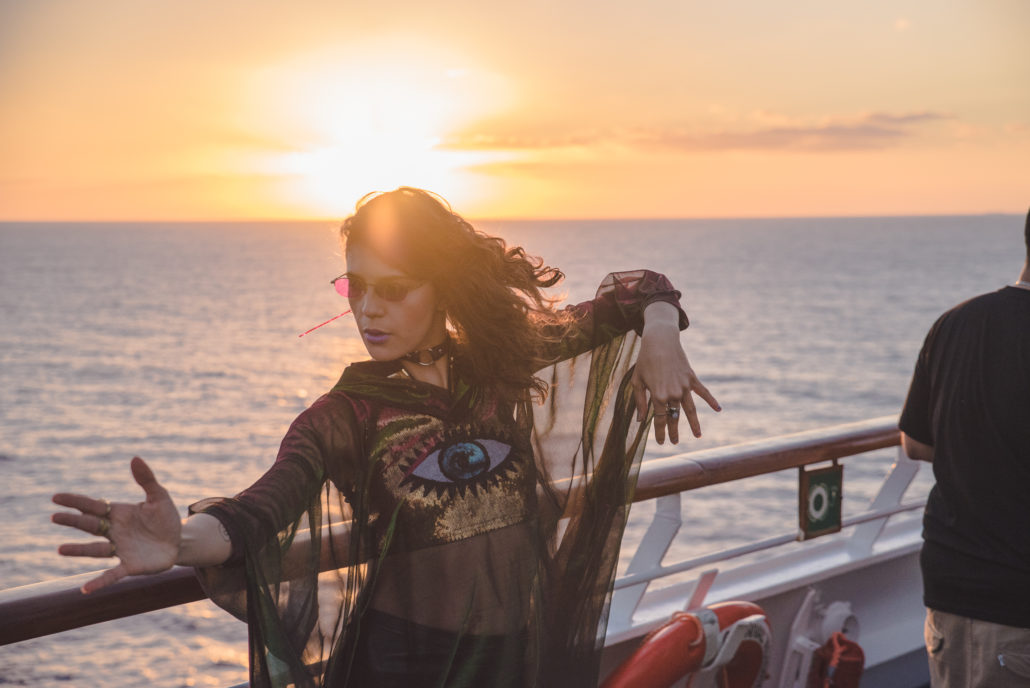 OH…and can I just take a moment to discuss how much of an absolute legend DASH BERLIN is!  One of the best aspects about Groove Cruise is being able to party with the DJ's, but I never expected Dash to be such a rager, lol.  He was up with the rest of the after-hours animals and was getting after it.
---
4 )  #TranceFamily in the Theater
While I haven't listened to too much trance in recent years, the trance line-up on Groove Cruise Miami was undeniably stacked!  With heavyweights like Markus Schulz, Andrew Rayel, Cosmic Gate, Jochen Miller, and of course Dash Berlin all playing sets in the theater, I knew I was going to hear nothing but the best from these trance legends.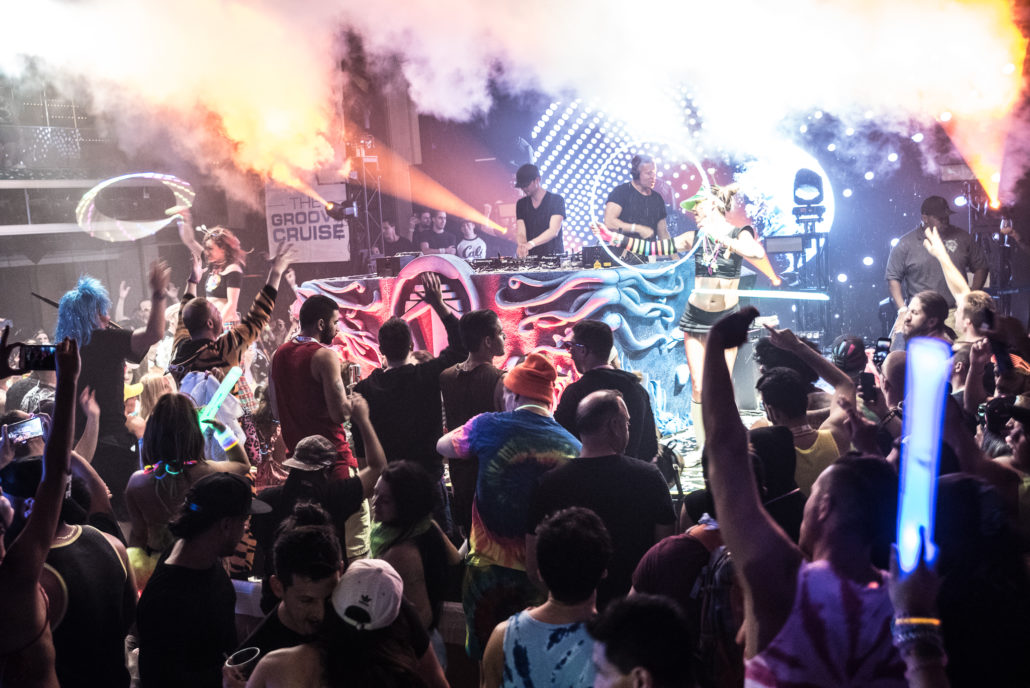 As usual, I was completely correct, and every time I wandered into the largest indoor stage, I was pleasantly surprised with some hard-hitting yet emotional music.  I wasn't a big fan of the set-up of the theatre because there were all these rows that inhibited any sort of dance floor, but the production and sound were truly epic.  THOSE LAZERS!!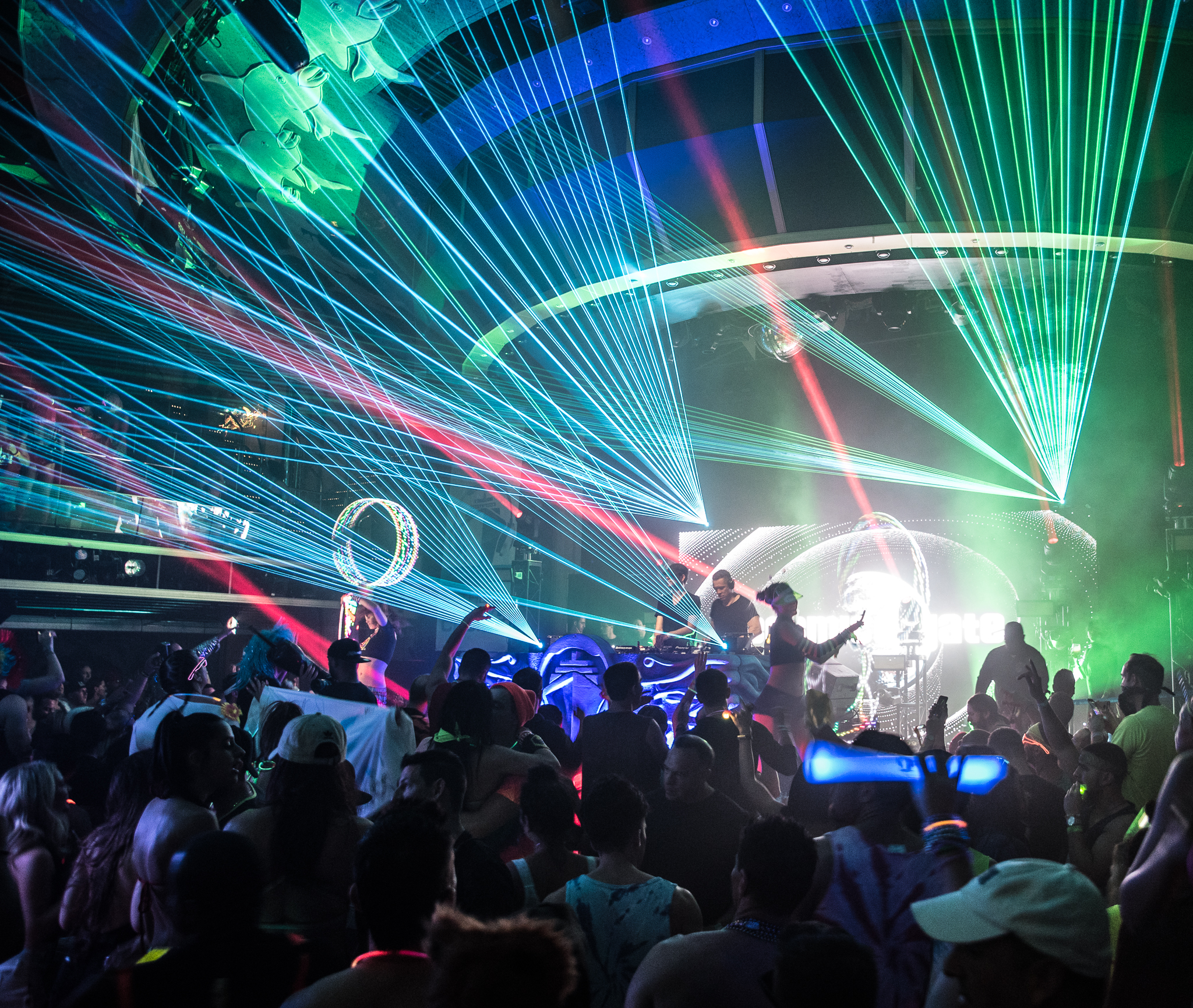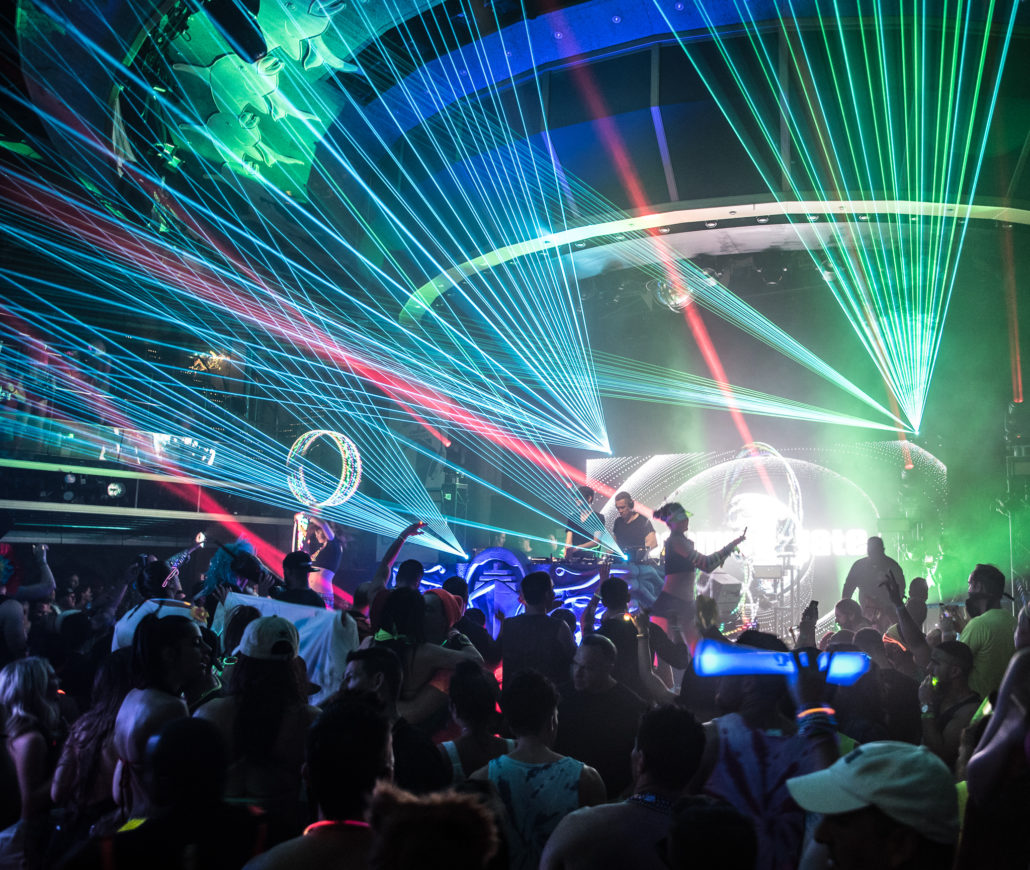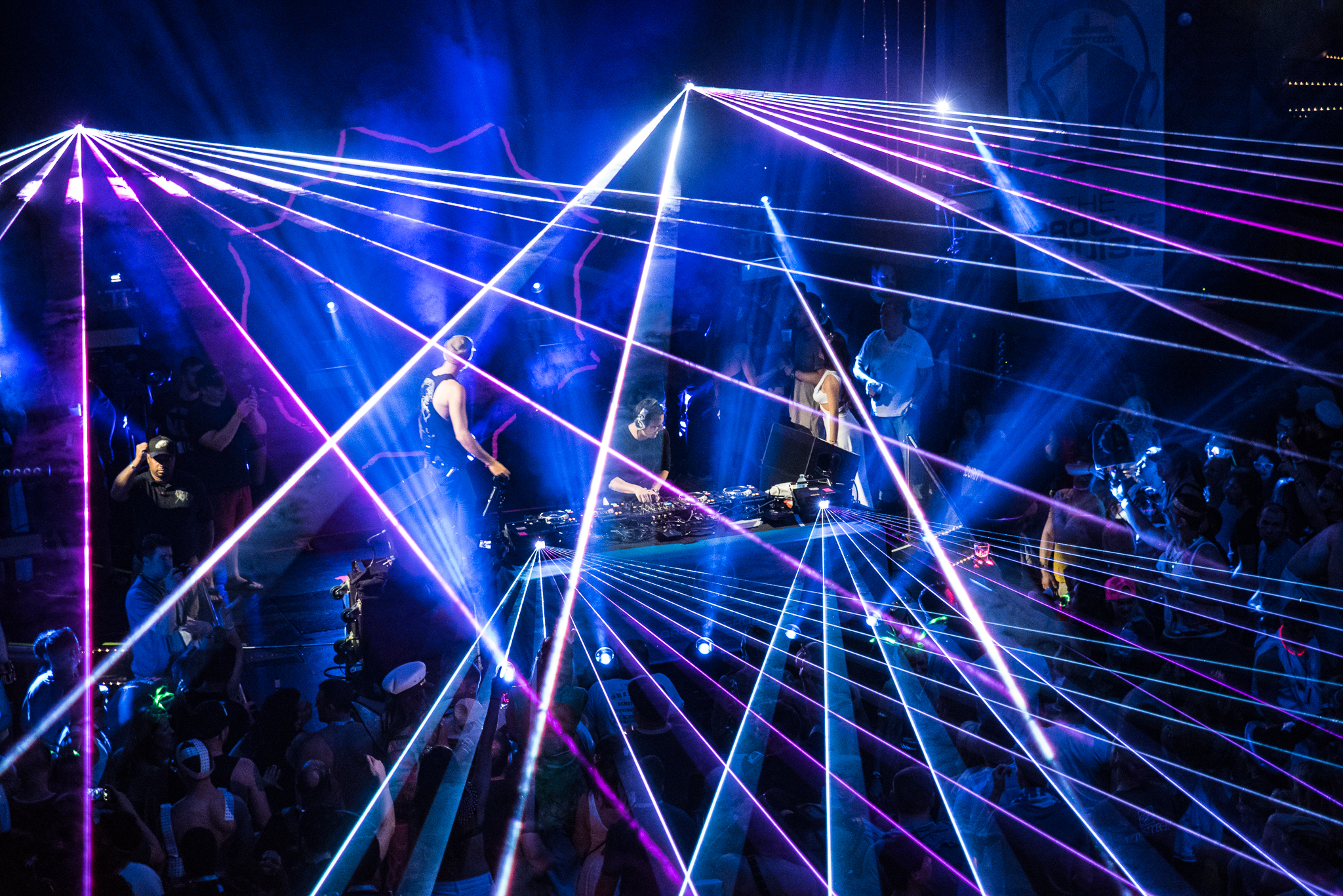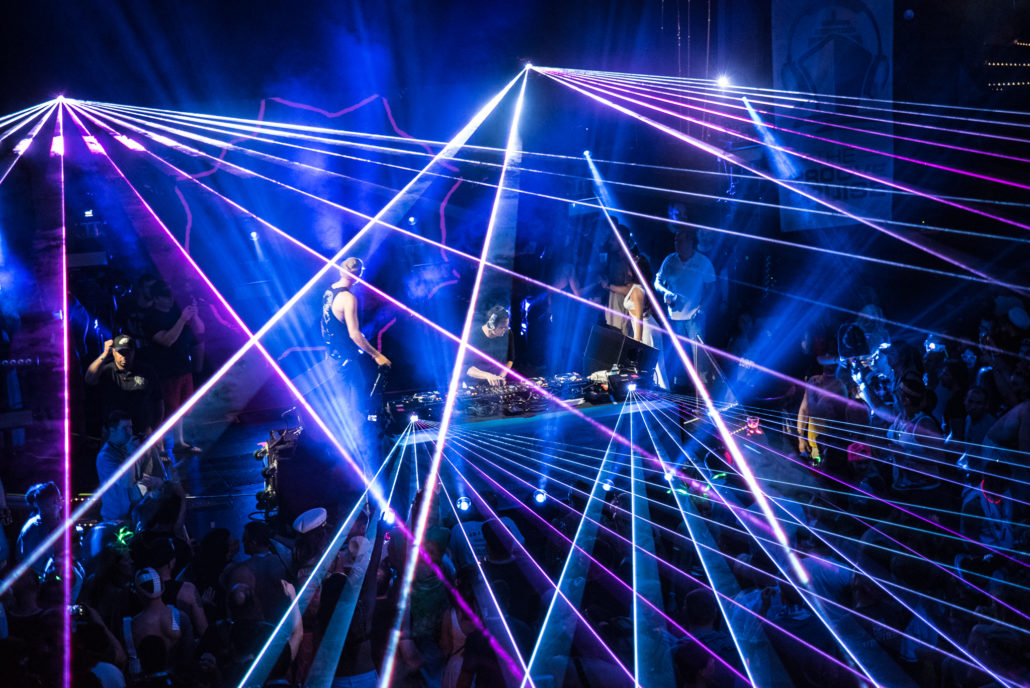 ---
5  )  Beautiful People in Crazy Costumes
Last but certainly not least – one of the best parts about attending Groove Cruise is that it is perhaps the most impressive costume party you will ever witness.  There were two different themes every day, and people seriously go above & beyond with their themed attire.  
(Since I flew all the way from Australia, I didn't really have enough time to properly prepare for all the costumes, but I still did my best at looking festival ready)
IDENTITY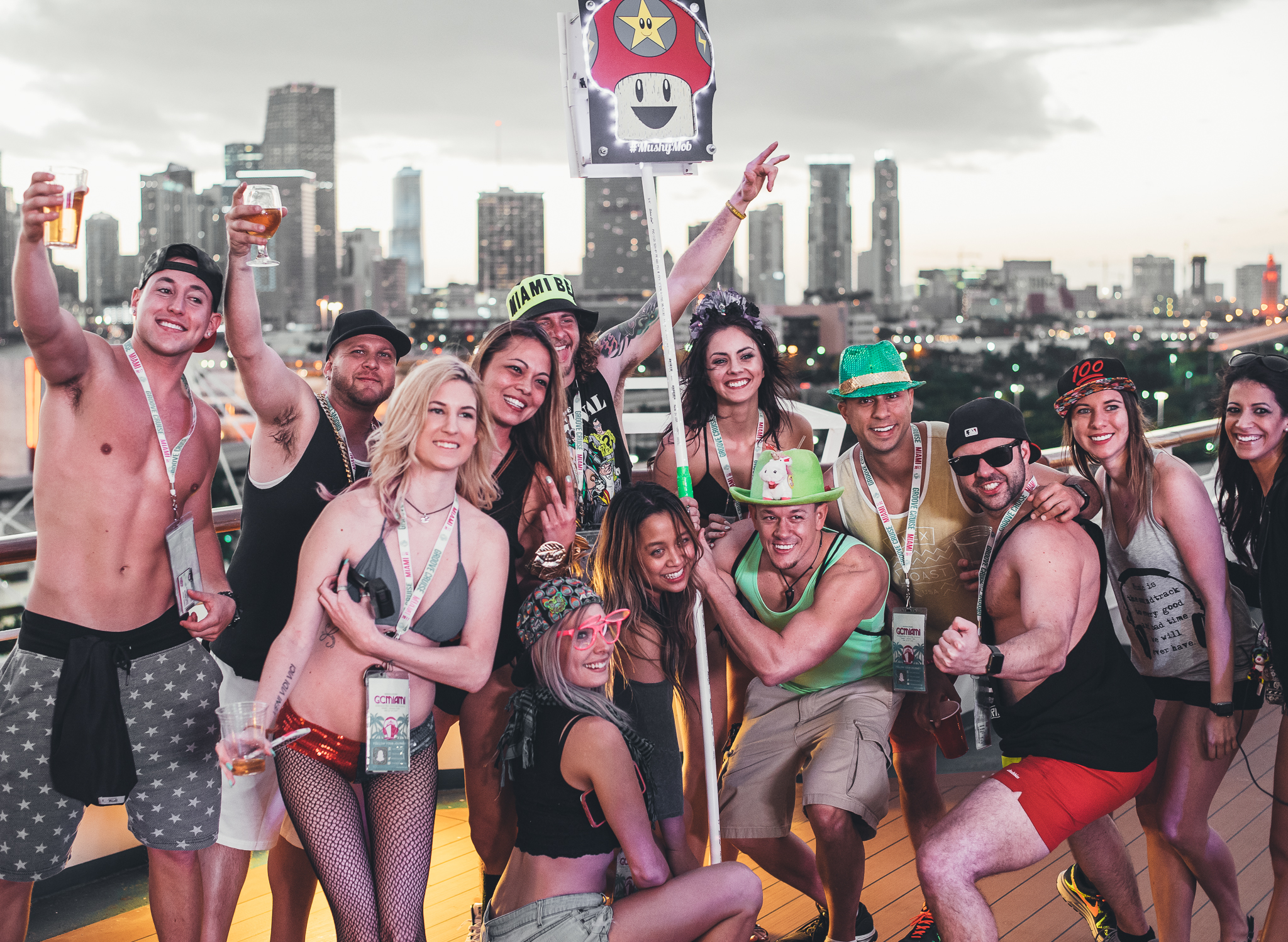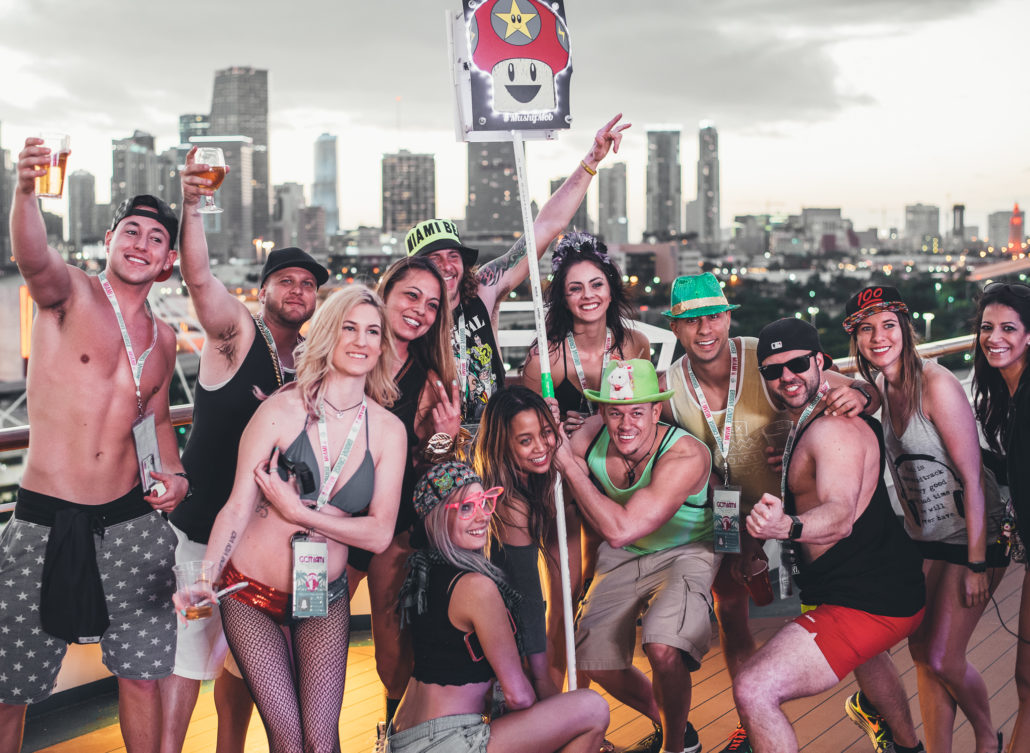 GREEK NIGHT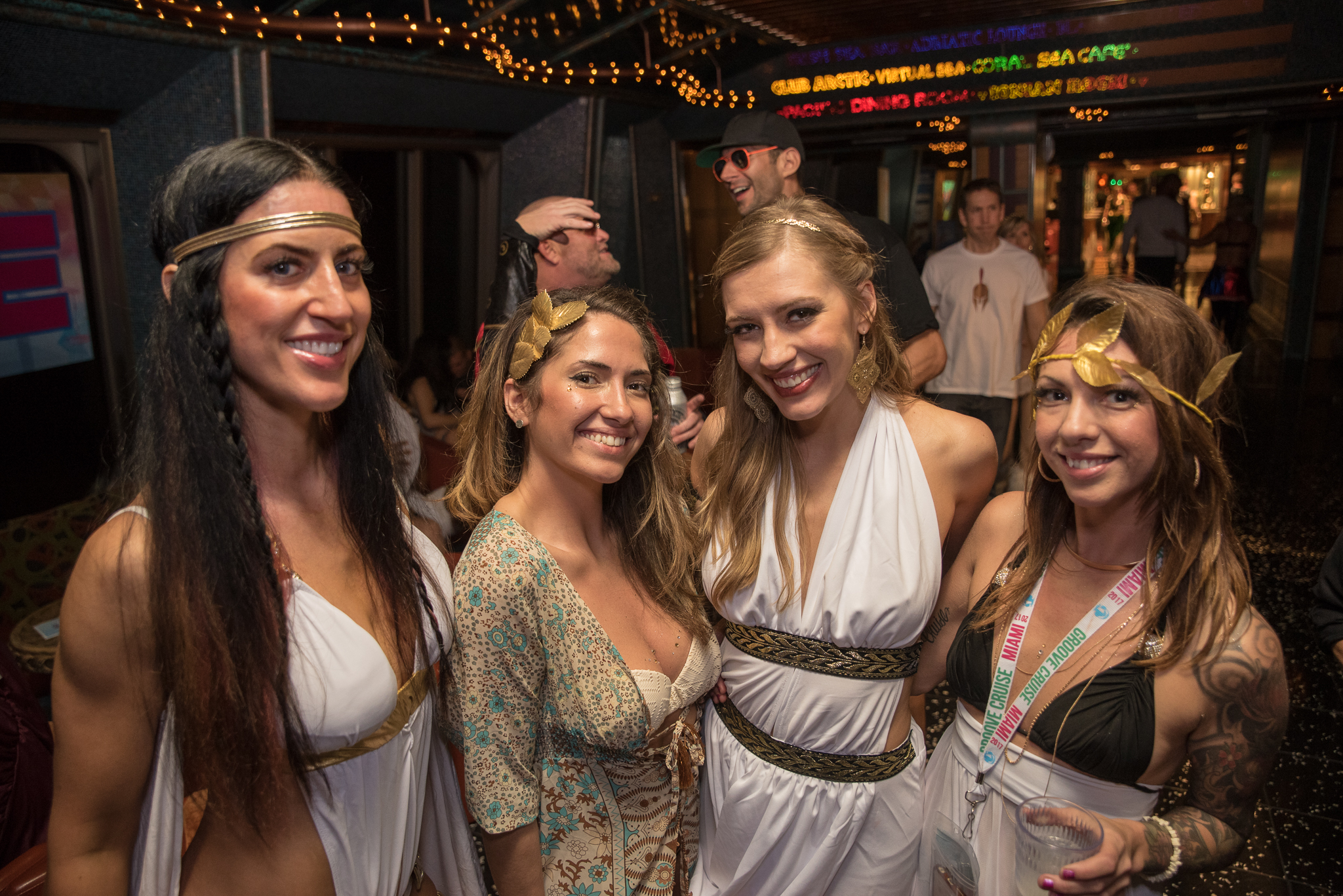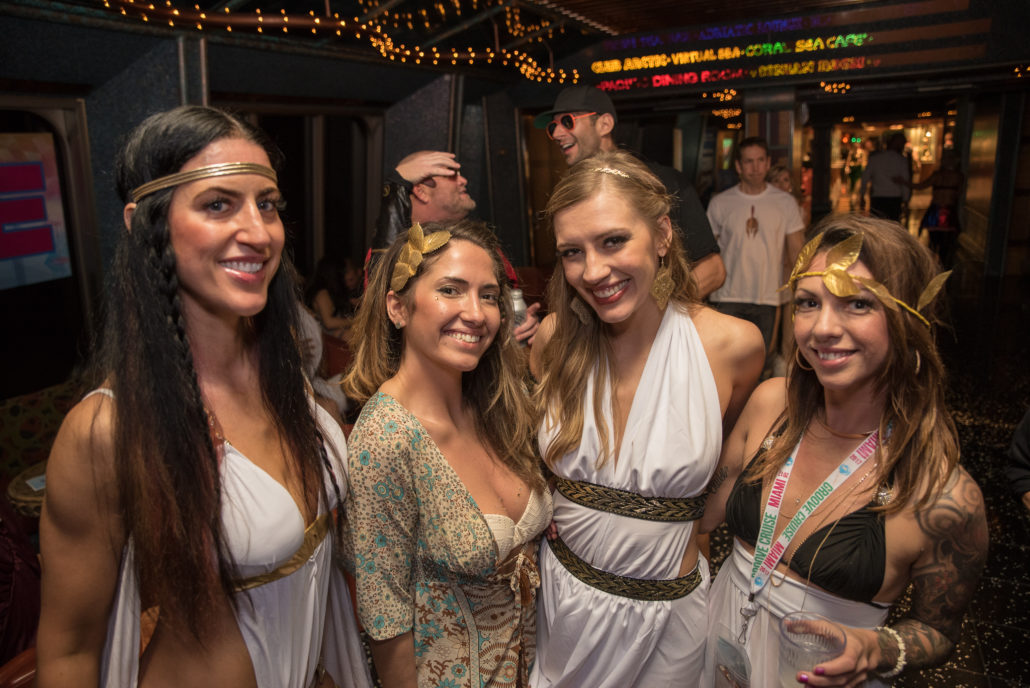 NEON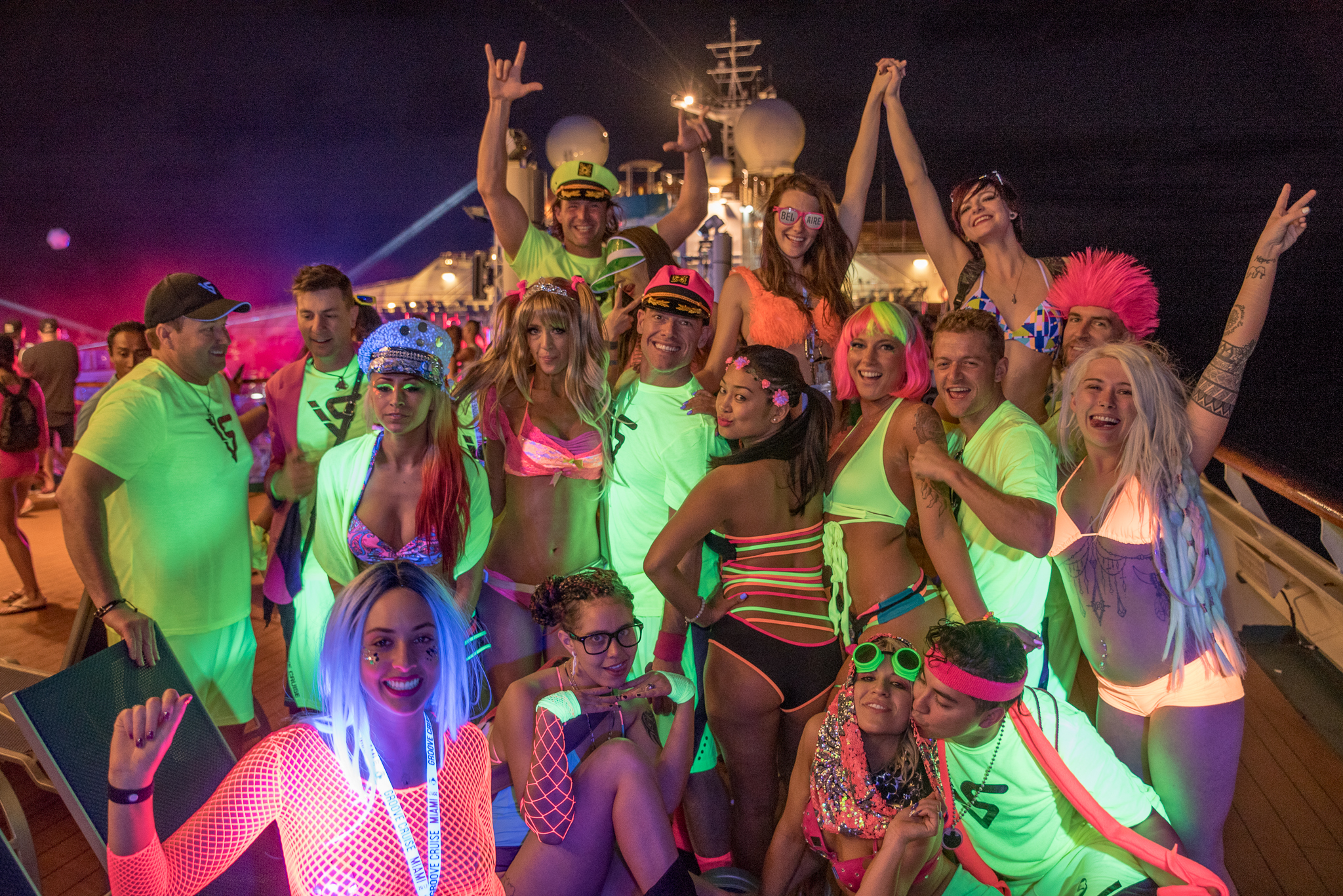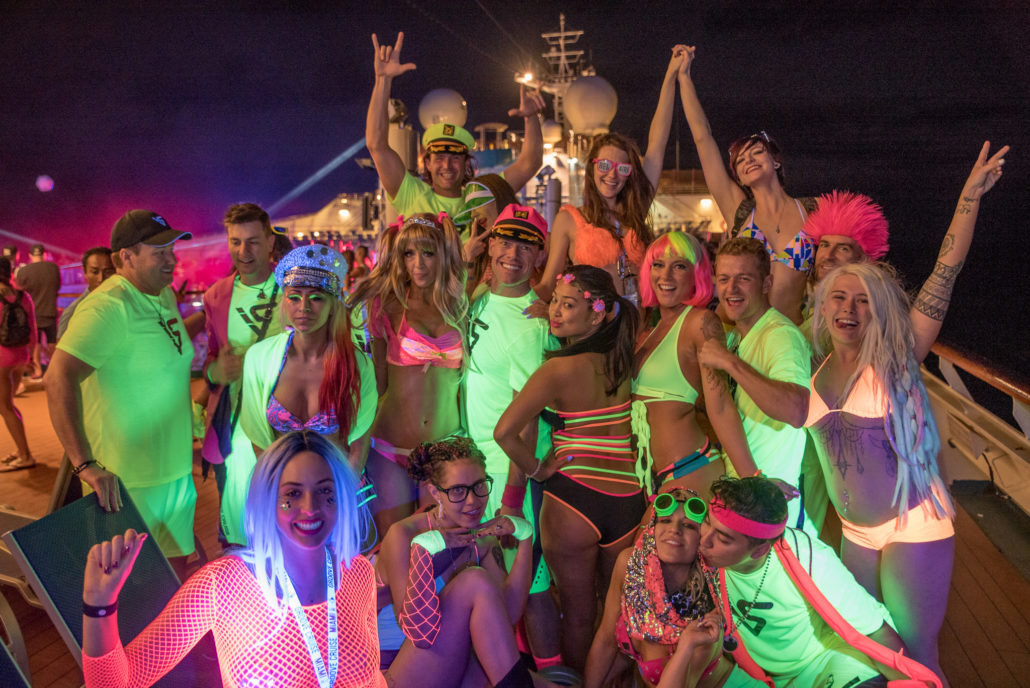 OLD SCHOOL RAVER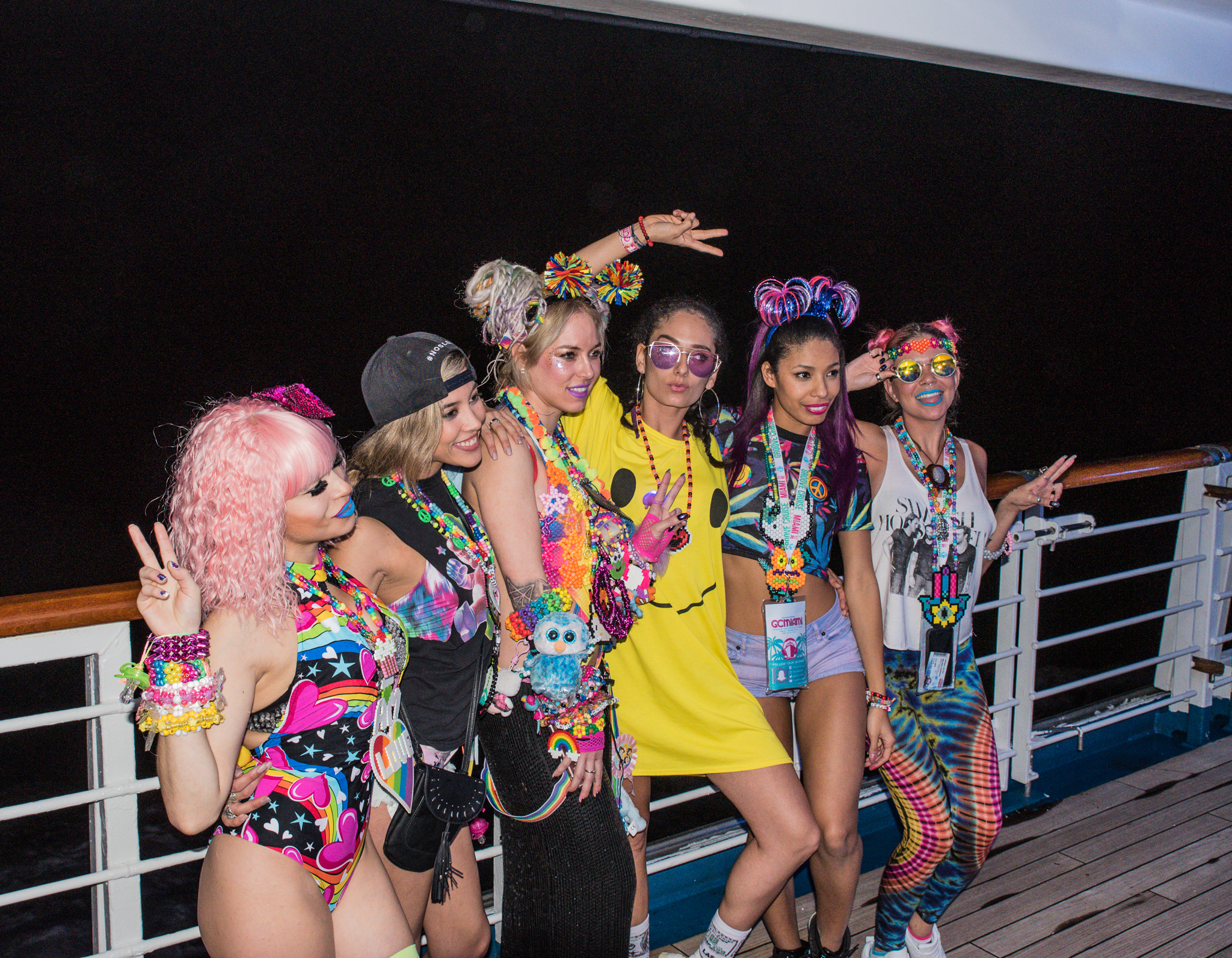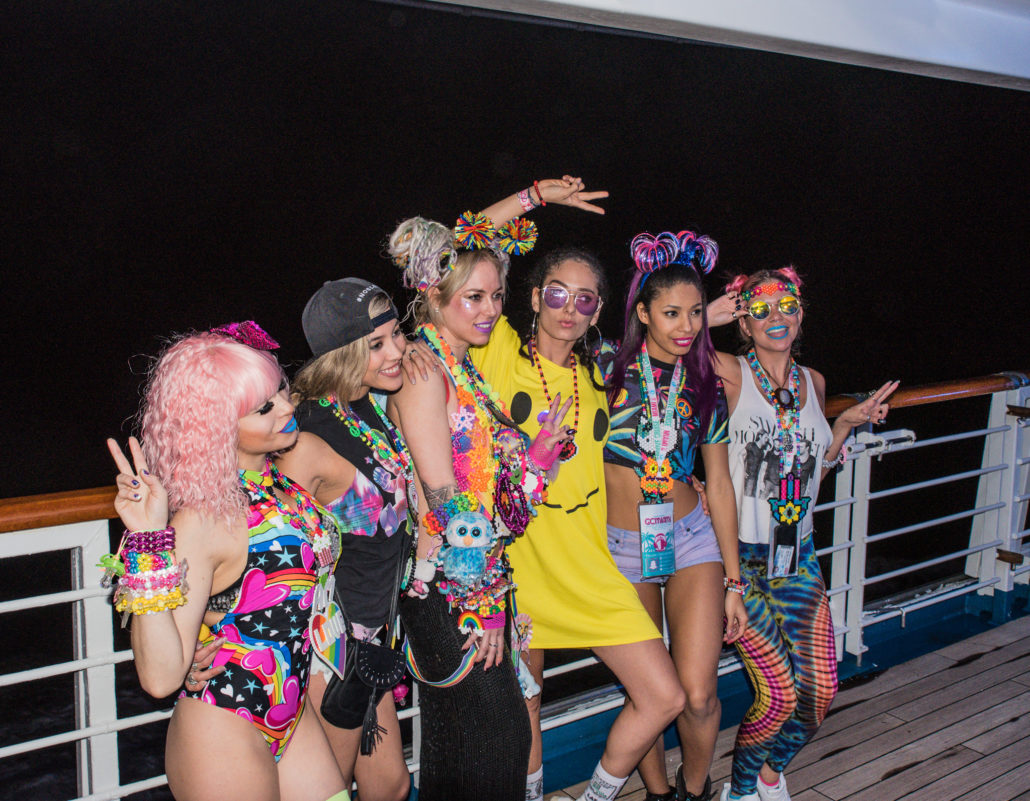 FLOWER POWER
HIPPIES VS HIPSTERS
BRIDES & CHIPPENDALES
CARNIVAL VS. MARDI GRAS
---
Groove Cruise Miami really was the most insane ending to my recent 3-month adventure, and while it has quite literally taken me weeks to recover (which is why it took me this long to write this article), I would do it all over again in a heartbeat.
Check out my full Groove Cruise Miami Facebook Album for all of my pictures from the festival!
---
I swiped my V-card boarding the Groove Cruise Cabo…but Groove Cruise Miami turned me  into a life-long GC devotee. 
SEE YOU GUYS ON THE NEXT ONE!
---
GROOVE CRUISE L.A
October 6-9, 2017.
Tickets go on sale February 16th, and this event will sell-out!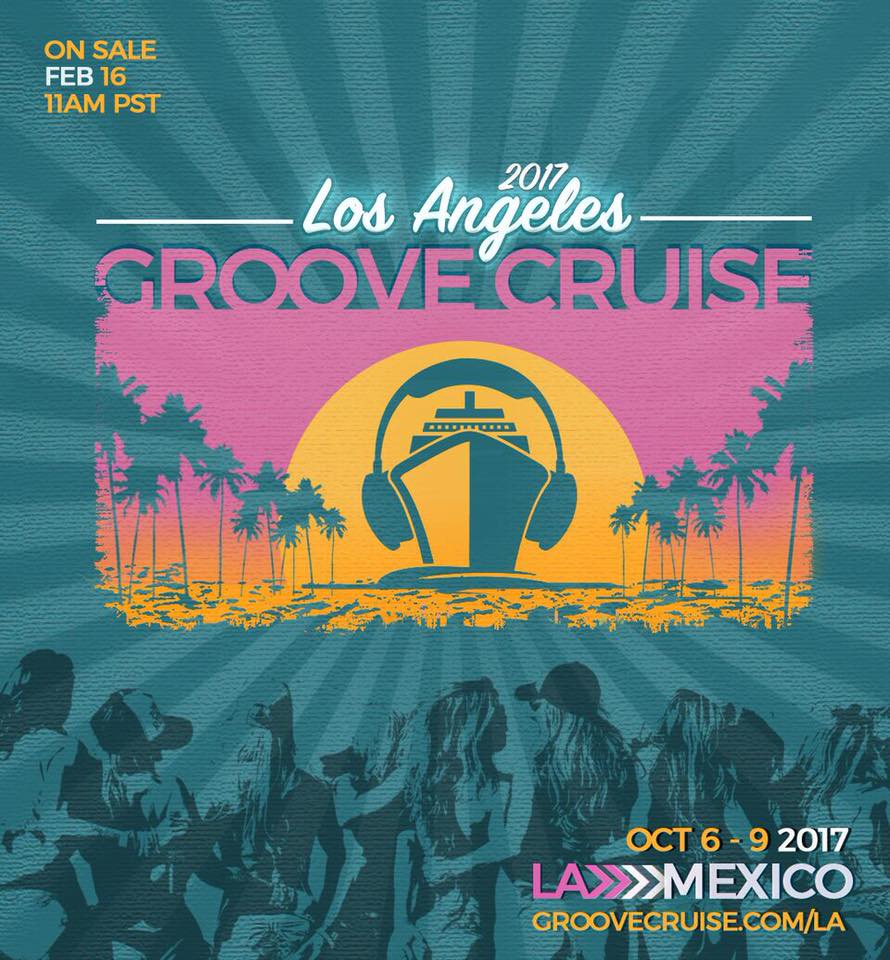 Follow Groove Cruise:
Facebook | Instagram | Twitter | Youtube
---
THANKS FOR READING!
---
FOLLOW MY ADVENTURES AROUND THE WORLD ON

FACEBOOK

, 

INSTAGRAM

,

TWITTER

 & ADD ME ON SNAPCHAT: — JONESATW
https://www.jonesaroundtheworld.com/wp-content/uploads/2017/02/DSC_7372.jpg
1367
2048
Dave
https://www.jonesaroundtheworld.com/wp-content/uploads/2017/03/logotry-1-1-300x106.png
Dave
2017-02-11 23:31:07
2017-04-19 09:22:49
Groove Cruise Miami: 96 Hours of Atmospheric Bliss