No other state can offer you a slice of humble pie as impressive as Tennessee. Experience live music and all things authentic at one of the best 2023 music festivals in Tennessee!
It is no secret that the capital city, Nashville, is the home of country music. But, make no mistake, Tennessee has much more to offer. Here you can stomp to electronic dance music, groove to jazz, let loose to rock 'n' roll, or sway to blues.
Apart from the music, enjoy the food, whiskey, culture and history to embrace the ways of the South. Try out Tennessee treasures like the Moon Pie, Meat and Three, Fried Pickles, Country Ham or Fried Pies while visiting Tennessee music festivals. Furthermore, stop by the Country Music Hall Of Fame in Nashville to discover more about the deep-rooted history of country music.
---
Tennessee Music Festivals 2023
We tried to compile a diverse list with so many genres and themes to consider. Hopefully, one of these festivals has your name written on it. These festivities are in no particular order as we know there are festivalists (someone who enjoys festivals) of all types out there. If you identify as a festivalist, be sure to check out our bucket list for the top music festivals in the USA, and be sure to read my guides on Festival Hydration Backpacks, Festival Camping Packing List, Festival Shoes, and Festival Gadgets to help you make the most of your time!
"MANY CITIES MAKE MUSIC, BUT NO CITY BREATHES MUSIC QUITE LIKE MEMPHIS. THE SONGS AND SOUNDS THAT COME FROM HERE ARE UNIQUELY AMERICAN." – SHAWN AMOS.
See more Tennessee quotes & Tennessee Glamping if you are interested in visiting this vibrant state. Without further ado, here are the top 13 unmissable music festivals in Tennessee!
---
1) Bonnaroo Music and Arts Festival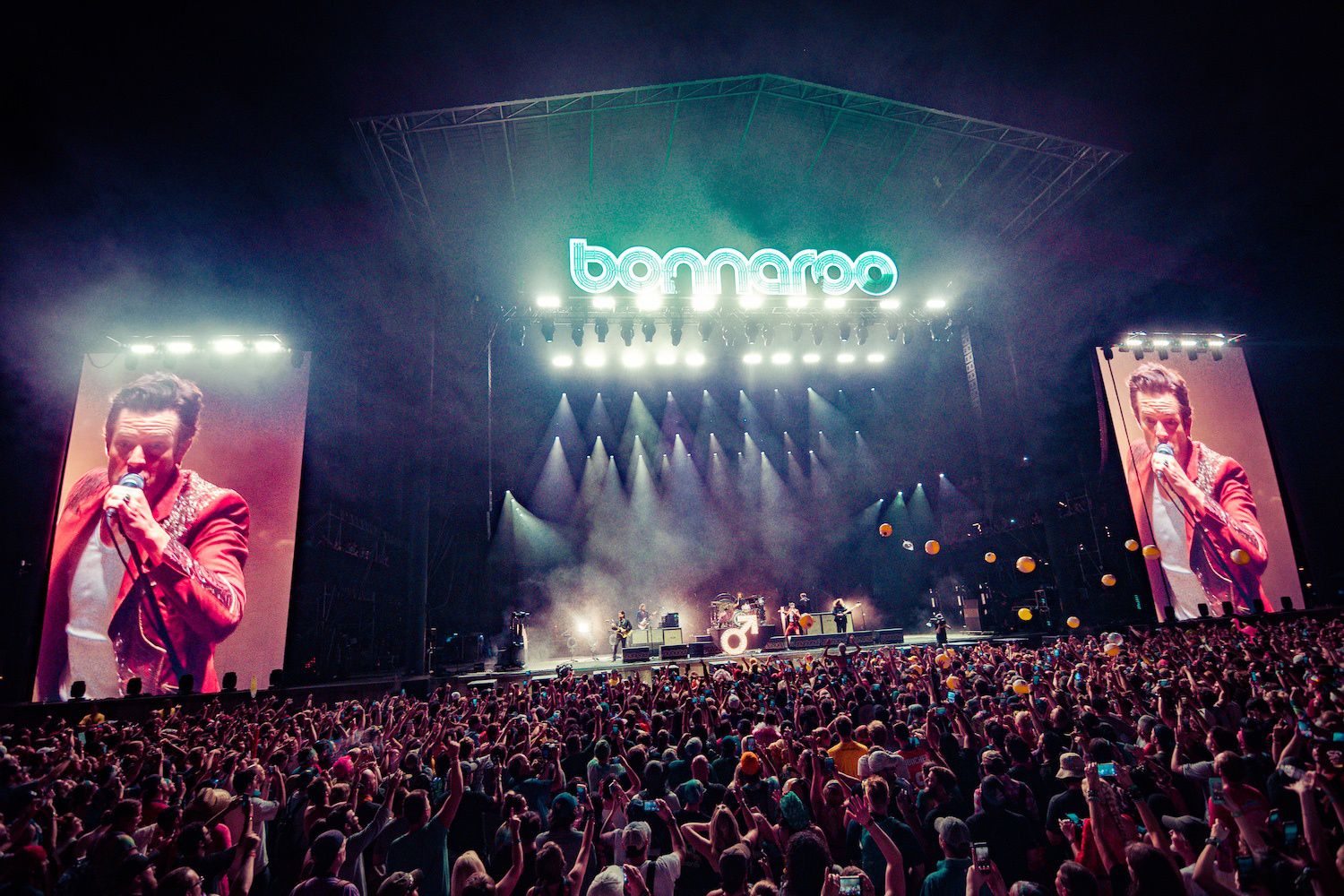 When: June 15-18, 2023
Where: Great Stage Park, Manchester, Tennessee
Celebrate existence and connect deeply with fellow humans at the Bonnaroo Festival. With over 150 acts, including J. Cole, Flume and 21 Savage and multiple stages— it's no wonder that this is one of the biggest Tennessee music festivals.
The Bonnaroo festival has been upgraded to give you an even better experience. This year will include cooling stations, free WiFi, charging stations, and spectacular stage improvements, to name a few.
Camp in air-conditioned tents equipped with an inflatable bed or cot. If you're looking to go all out, the VIP sections will have you feeling like you're at a five-star resort. Enjoy the VIP service, complete with food and beverage and access to the Artist Lounge. Visit the website to view all the upgrades and amenities of 2023.
Join the Bonnaroo Music & Arts Festival (2023 – Official) event for more details!
The Bonnaroo Experience - A Short Film By Already Alive
---
2) Big Ears Festival 2023
When: March 30- April 2, 2023
Where: Downtown, Knoxville, Tennessee
https://www.facebook.com/BigEarsFestival/events
"Big Ears provides innovative, enriching & transformative experiences of music, art & culture for all."
When we hear the words music festival, we think of neon lights, a huge stage and an open field of stompers. Well, the Big Ears Festival will change your perspective. Expect the Downtown Knoxville area to swarm with acclaimed musicians.
The sound of enchanting instruments echoes from all over the town, clubs, historical buildings and galleries. The love of music will enthrall you at the Big Ears Festival.
Stroll through bars, restaurants and shops to meet even more music enthusiasts. The combination of food and drink, live music performances and interactive workshops allows for an excellent cultural exchange amongst visitors and locals alike, which is essentially the driving force of the Big Ears festival.
2022 Big Ears Festival - Announce Video
---
3) Bigfoot Electro Festival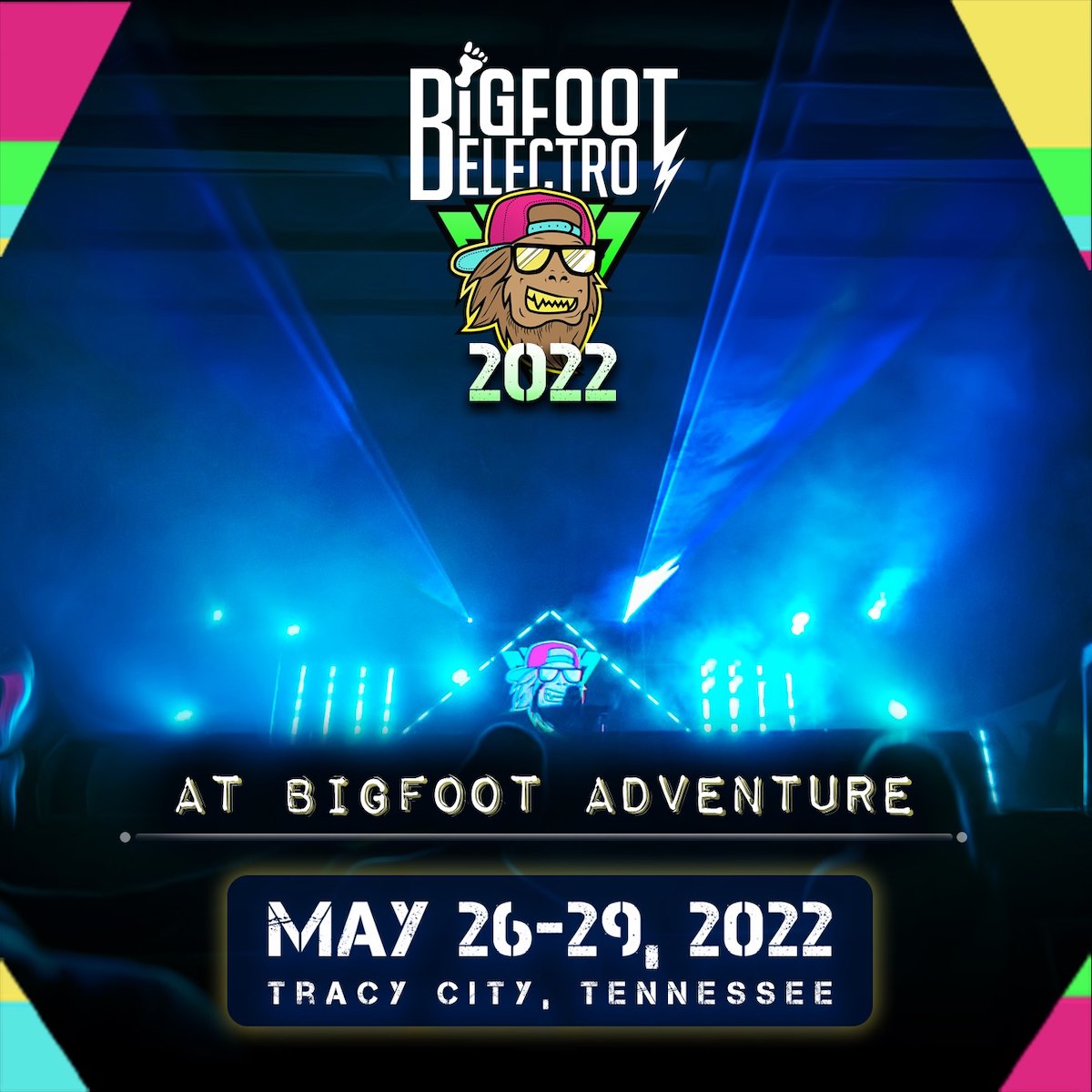 When: May 2023
Where: Tracy City, Tennessee
http://bigfootelectro.com/2022/
https://www.facebook.com/BigfootElectro/
From Big Ears to Big Foot, it seems that all things big do come with a bang in Tennessee. Space out to mind-altering electronic beats at the Bigfoot festival.
The Bigfoot Festival was only established in 2020 but already boasts an impressive list of headliners such as The Widdler, Yheti, Levitation Jones, and Toadface. If you are familiar with any of these artists, you know what to expect– the antithesis of normality.
Stomp your feet, eat some bigfoot BBQ, drink craft bigfoot beer, all in honor of the infamous Sasquatch. Also, check out some artwork or showcase your artistic skills at the art center— the perfect way to let your inner child come out and to embrace the weirder side of life.
Bigfoot Electro 2022 Lineup Announcement
---
4) Americanafest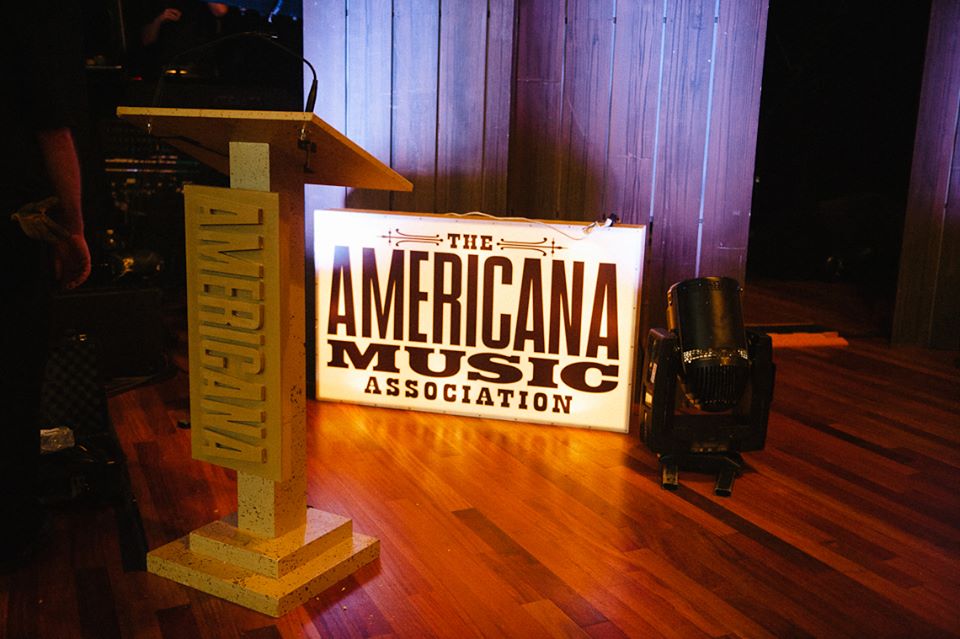 When: September 2023
Where: Nashville, Tennessee
https://americanamusic.org/special-events
"AMERICANAFEST brings together the Americana music community from around the world including artists, music industry professionals, tastemakers and die-hard music fans to Nashville, TN, for multiple days of discovery showcases, panels and special events. One of the best ways to become a part of the community during our festival week is by hosting an official event to invite attendees into your world.
Whether it's a rowdy rock 'n' roll shindig or a networking-focused BBQ, you can get creative from breakfast time until 7pm during our event week and engage attendees who are looking for a place to connect over good music and good times."
ROANOKE - "Tennessee Stone" (Live at AMERICANAFEST Nashville, 2019) #JAMINTHEVAN
---
5) CMA Music Festival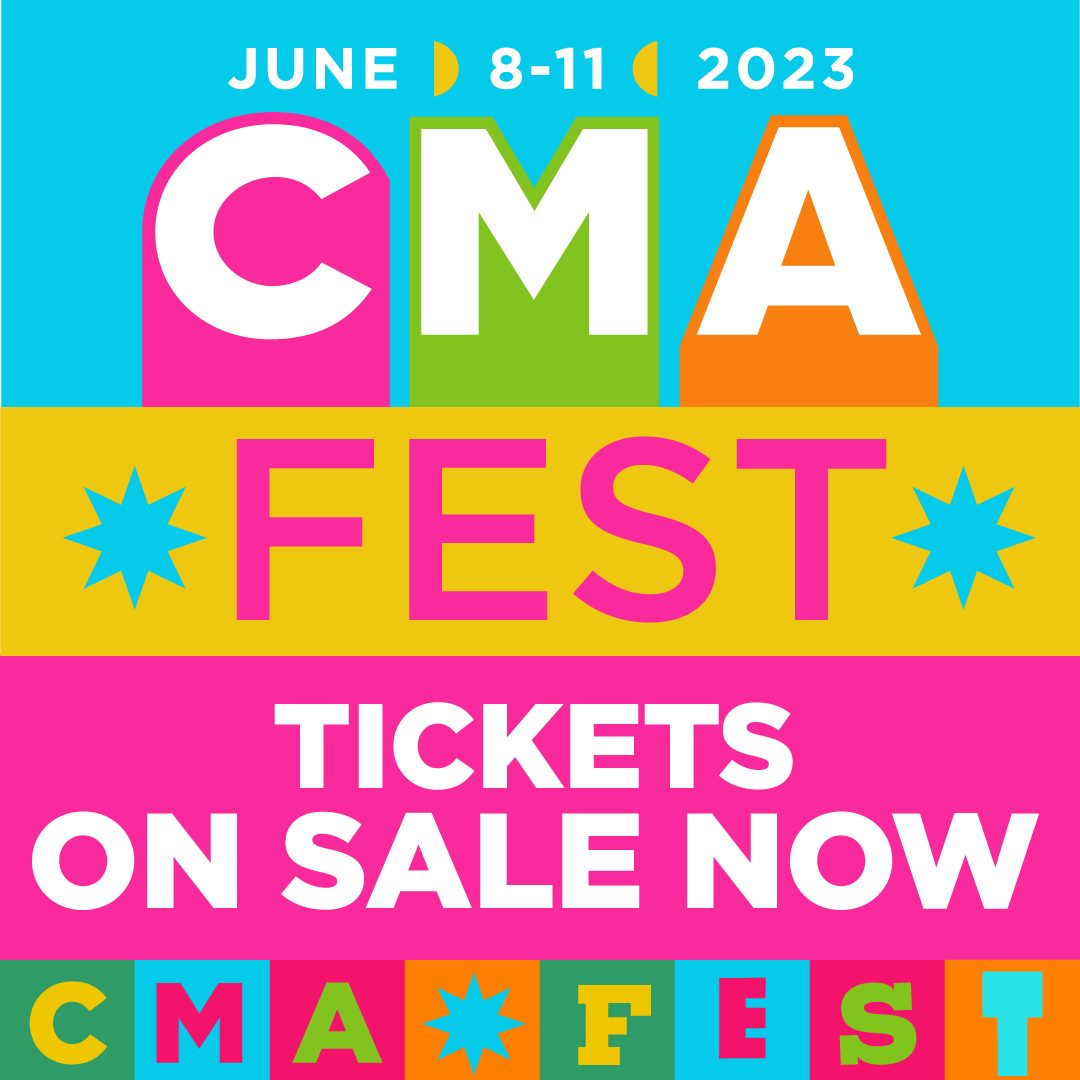 When: June 8-11, 2023
Where: Nashville, Tennessee
https://visitcmafest.com/cmafest-packages/
CMA Music Festival is the biggest and best Country Music Festival in the world! There are more stars, more stages, more special appearances, more surprises than you can imagine all in the city of Nashville, Tennessee.
"City Lights got nothin' on country nights". Country music emerged in the 1920s and can humble the soul and captivate your deepest emotions. Show appreciation to what was once known as Mountain Ballads or Hillbilly music at its birthplace.
At Nashville's CMAfest, you can expect the greatest of country music with Billy Ray Cyrus, Carrie Underwood ,Keith Urban and much more. We suggest the full package to get the most out of the CMA Festival.
The full package includes hotel accommodation, a four-day pass, shuttle service and seating at concerts. If not convinced yet, see more amenities on the CMA fest website. The CMA fest is one of the oldest music festivals of Tennessee, dating back all the way to 1972.
Nashville's Biggest Summer Event (CMA Fest 2019)
---
6) Sound Haven Festival
When: July 2023
Where: Catoosa Event Center Jamestown, Tennessee
https://soundhavenfestival.com/
https://www.facebook.com/SoundHavenFestival/
Party with aliens at the interdimensional festival of Sound Haven. One of the few Tennessee festivities to deviate from earth-bound country music, the Sound Haven offers four days of an unearthly electronic and bass sound.
A 2003 study suggests that EDM (electronic dance music) lovers are enthusiastic and full of confidence. Also, they consider themselves better looking than lovers of any other genre. What we're trying to say is, if you found yourself drawn to the Sound Haven festival– chances are you're a knockout.
On a serious note, not many details are revealed about the festival on its website, but we suggest you subscribe to Sound Haven to find out more. Last year's performers include Desert Dwellers, Angelic Root, Space Wizard and many more.
Prophet - Sound Haven 2021
---
7) Pilgrimage Festival
When: September 23-24, 2023
Where: Franklin, Tennessee
https://pilgrimagefestival.com/
https://www.facebook.com/pilgrimagefest
The Pilgrimage Festival is all about authenticity and allowing Tennesseans to showcase their musical talents. The festival hosts over sixty musicians, some of the past headliners were the Foo Fighters, Lionel Richie, Keith Urban, and Cage the Elephant.
The Pilgrimage festival celebrates diversity and a sense of home-grown talent by looking at the past headliners. In fact, authenticity, diversity and Tennessean pride is what the founders of this festival strived for. At the Pilgrimage fest, you have access to six stages with a range of performances from jazz, rock, blues, indie, country and other genres.
2021 Pilgrimage Music & Cultural Festival Lineup is HERE!
---
8) The Birthplace of Country Music Festival
When: September 8-10, 2023
Where: Bristol, Tennessee
https://birthplaceofcountrymusic.org/festival/
Tennessee residents can't get enough of country music, so there are many ways to commemorate the birthplace of the genre. Furthermore, this Tennessee festival takes you back to traditional Appalachian sound — the roots of country music.
The three-day festival takes place in Downtown Bristol where festival-goers can visit restaurants, art galleries and more. What's more, you won't run out of entertainment at the Bristol as there are 13 stages to pick from and a whopping lineup of over 100 bands.
Bristol - The Birthplace of Country Music
---
9) Mempho Music Festival 2023
When: September 20 – October 1, 2023
Where: Radians Amphitheatre, Memphis, Tennessee
The Memphofest has it all, mind-blowing stages, a fantastic VIP section and an excellent culinary experience from exotic food trucks to gourmet meals. The VIP area boasts comfy couches, modern décor and a private bar so that you can lounge with a drink and some snacks – total bliss.
Other unique Memphofest features that draw crowds are the Incendia Dome and the Radians Amphitheatre. The Incendia dome is a "modular artistic installation" that creates the sense of dancing underneath a burning tent. The Memphofest takes place at the Memphis Botanic Garden, also known as the Radians Amphitheatre – making it one of the best venues to see live music performances.
Mempho Music Festival 2018
---
10) Nashville Pride Festival and Parade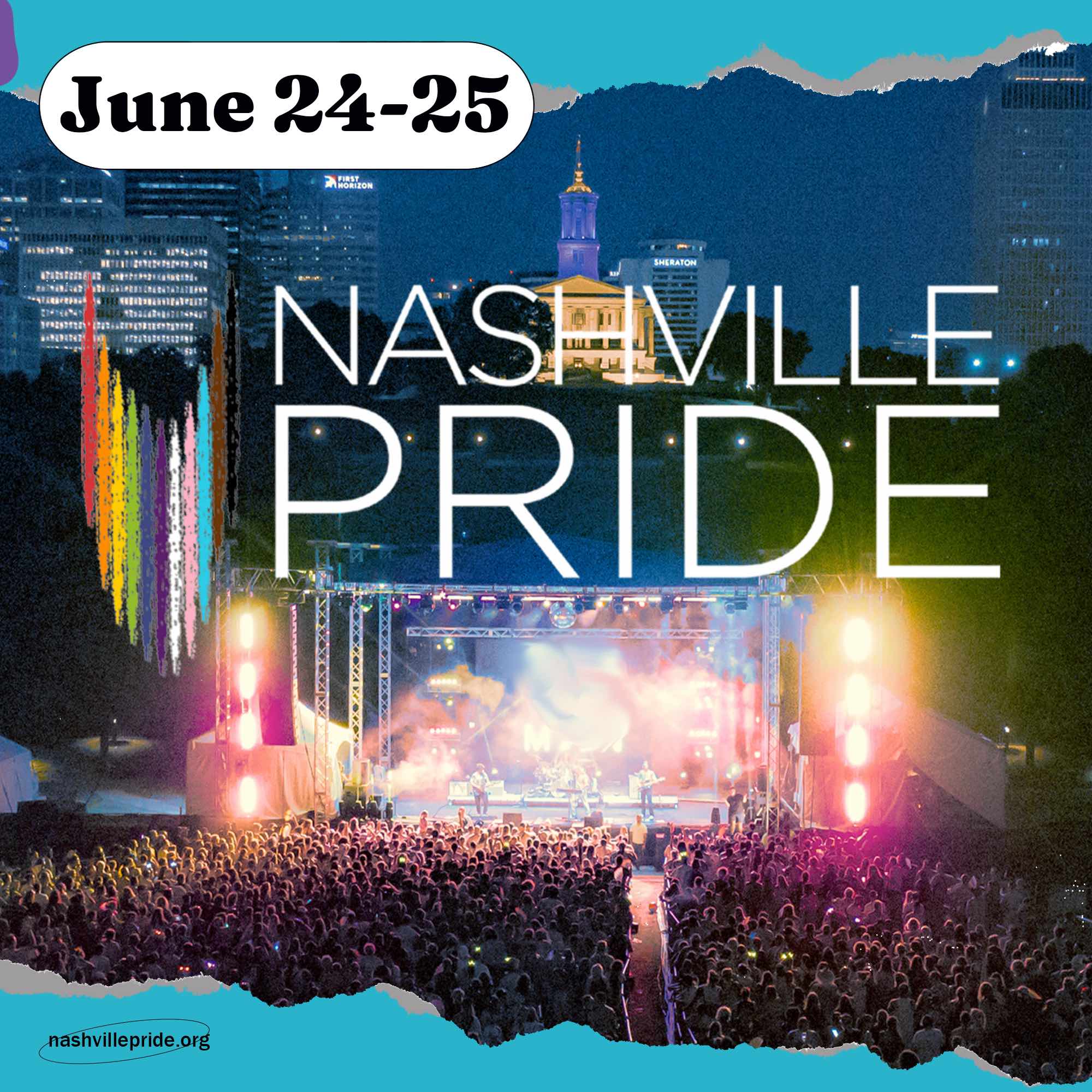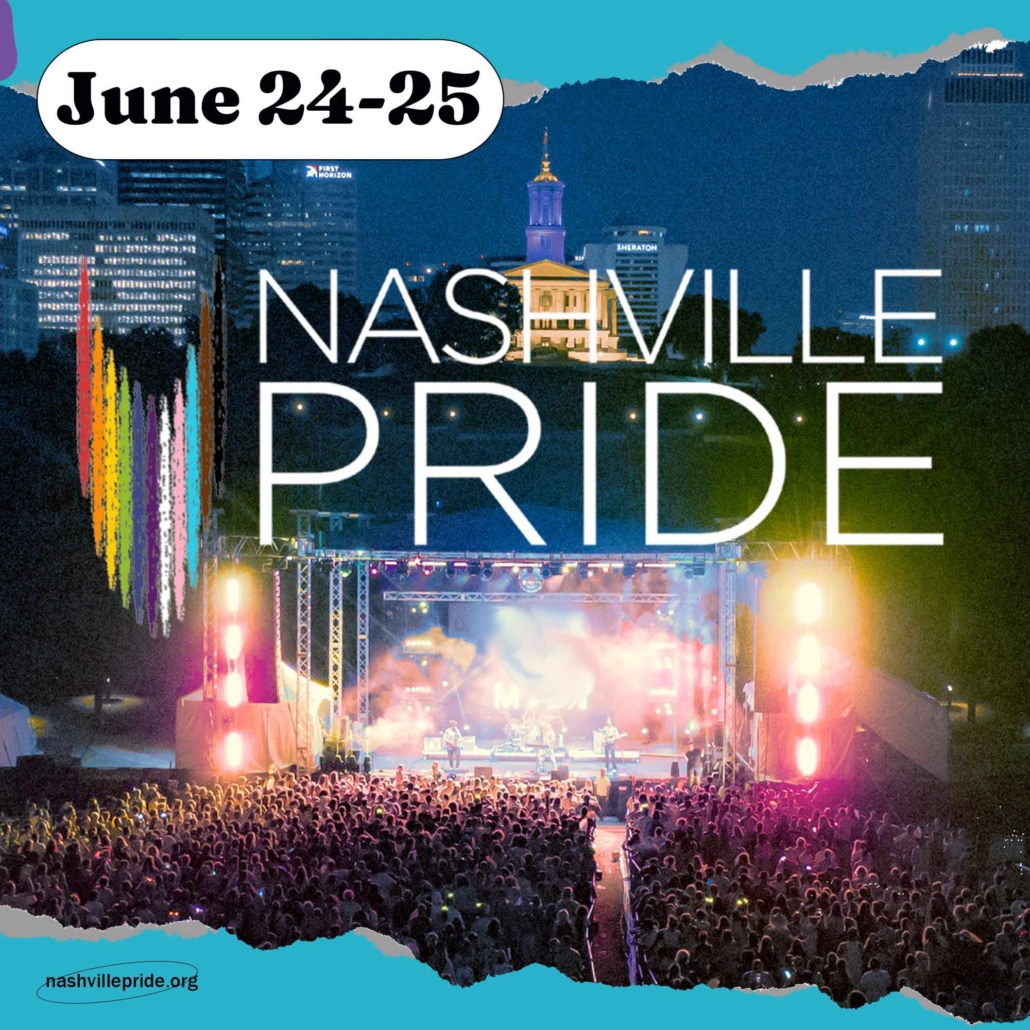 When: June 24-25, 2023
Where: Nashville, Tennessee
https://www.nashvillepride.org/
https://www.facebook.com/NashvillePride/
The Nashville Pride is a family-friendly festival that showcases music and art. Be entertained by over 250 acts; lookout for this year's lineup, which will be announced in April. While adults enjoy the music from three stages, the kids can have fun and play games at the kids & family zone.
Foodies can indulge their culinary senses at some of the 225 plus vendors that include food trucks. And if you find yourself with an urge to be creative, express yourself through art at the Installation Art area.
Finally, this Nashville music festival welcomes diversity and celebrates the LGBTQ+ community. The Festival and Parade aim to help these minor communities and hopes to spread love and awareness by bringing together people of all kinds.
2021 Nashville Pride Festival :: RECAP
---
11) Blended Festival Tennessee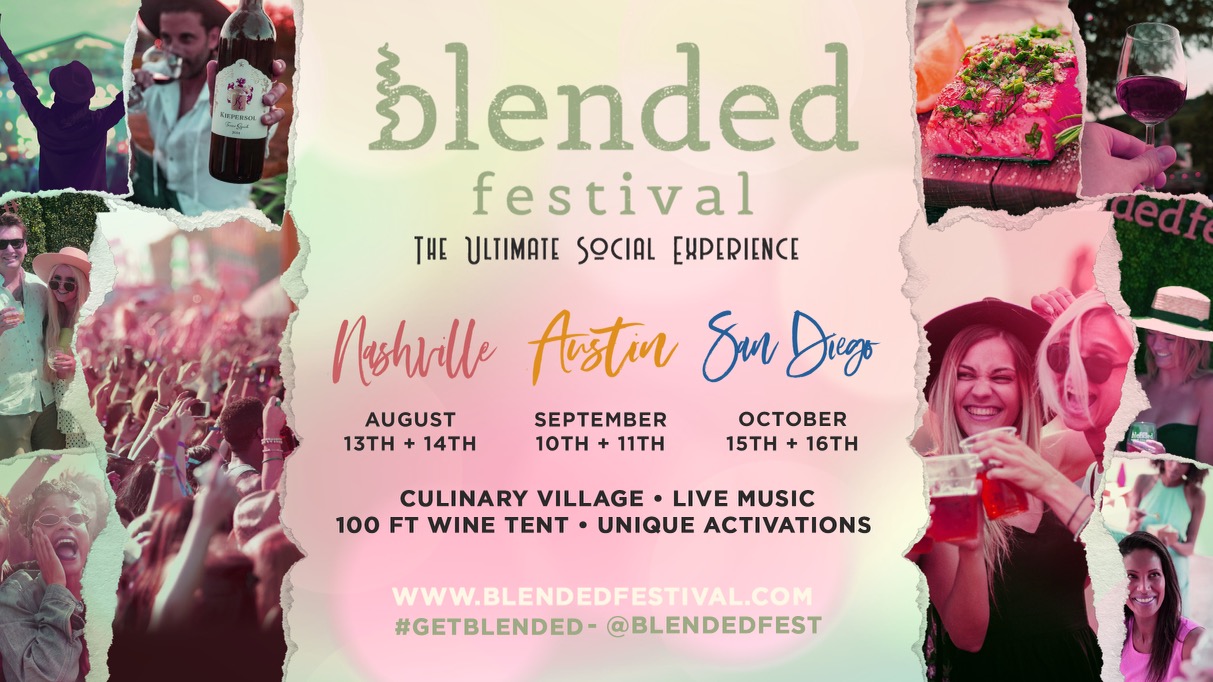 When: August 2023
Where: Nashville, Tennessee
https://www.blendedfestival.com/
Live Music. Culinary Stations. Wine & Craft Cocktails. Unique Activations
Suppose you like the sound of live music, DJs, celebrity chefs, and an extensive wine tent; then you are in for a treat. Experience this and more at the Blended Nashville Music Festival. The 2022 lineup consisted of local DJs and bands and well-known international artists such as Kaskade, Bryce Vine, Matt Stell and Lil John.
Few things can top the ethereal combination of good music, food, and wine. The My Wine Society supplies the fantastic blends of wines at the wine tent to give attendees the ultimate wine tasting affair.
At this festival in Tennessee, eateries will come in bucket loads from food trucks to local restaurant pop-ups. Lastly, the Blended Festival features the When The Music Stops Wellness Center, a non-profit that focuses on mental health. Check out the website for more information on the meditation, breathing techniques and therapeutic practices that take place at the wellness center.
2021 Blended Festival Recap Video
---
12) Jefferson Street Jazz & Blues fest
When: July 2023
Where: Nashville, Tennessee
https://www.nashvillejazzandbluesfest.com/
https://www.facebook.com/jeffersonstreetjazzandbluesfestival
Get ready to groove at the Nashville Jazz and Blues fest. The history of Jefferson Street is deeply rooted in African American culture and tells an inspiring story of restoration and growth.
And a time during the 1940s and 1960s when jazz, blues, and rhythm and blues were the heart of this community. The famous street hosted fantastic live bands and legendary performers such as Tina Turner, Jimmi Hendrix, Little Richard and Ray Charles.
Today the Jefferson street festival aims to commemorate that same groovy feeling during its glory days while uplifting the current African American community. Show support to the talented local artists, small businesses and restaurants at the historic Jefferson Street. One of the unmissable festivals in Nashville.
17th Annual Jefferson Street Jazz And Blues Festival Underway
---
13) Nashville Music City – 4th of July Festival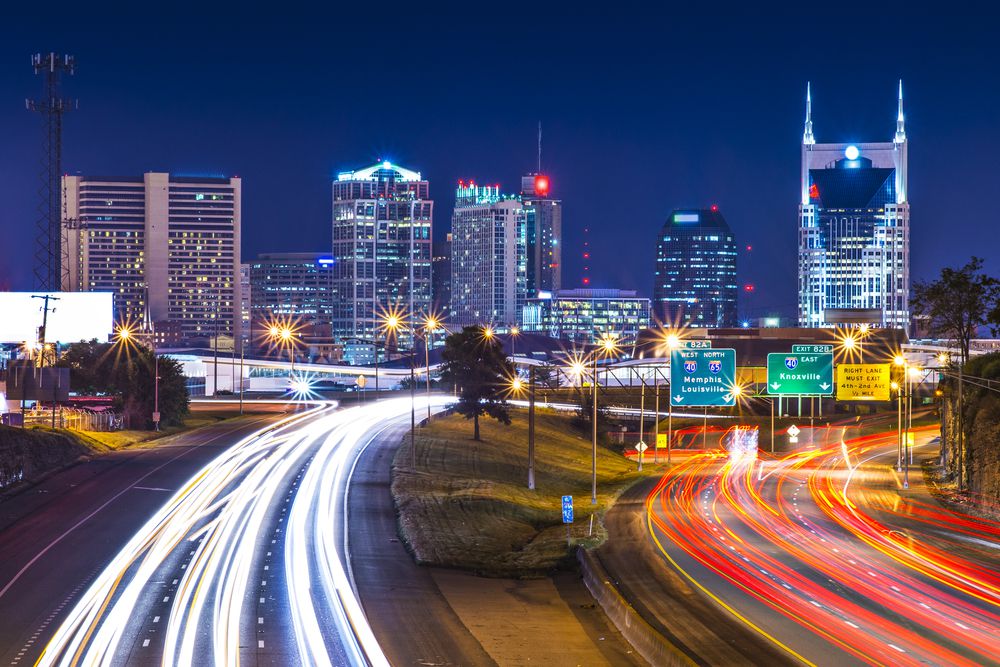 When: July 4, 2023
Where: Nashville, Tennessee
https://www.visitmusiccity.com/july4th
Last but not least on our list is the electrifying July 4th festival. Celebrate this year's independence day in the music city. Be entertained by live bands, enjoy the best of Tennessean cuisine and end it all off with a bang. Furthermore, this music city event claims to have the largest fireworks show in the history of Nashville.
The July 4th fest will be free and open for the public to attend. Come solo or with your family and explore the charming city, see nearby museums, art galleries and more –all the while listening to top-notch musicians like Gramps Morgan and Cassadee Pope.
2021 Let Freedom Sing! Music City July 4th
---
Am I Missing A Tennessee Music Festival on my list?
Festivals in Tennessee are heavily dominated by country, jazz, and blues, making them unique. You won't regret visiting Tennessee if you look for a more mature and authentic vibe. Feed your soul with humbling music and home-cooked cuisine. Furthermore, Nashville is known as the city of music for a reason, a place where stars are born.
---
Looking for more music festivals?
Want to experience more of this unique Southern flair? Check out some of my favorite posts below for more incredible live-music events and festivals around the world!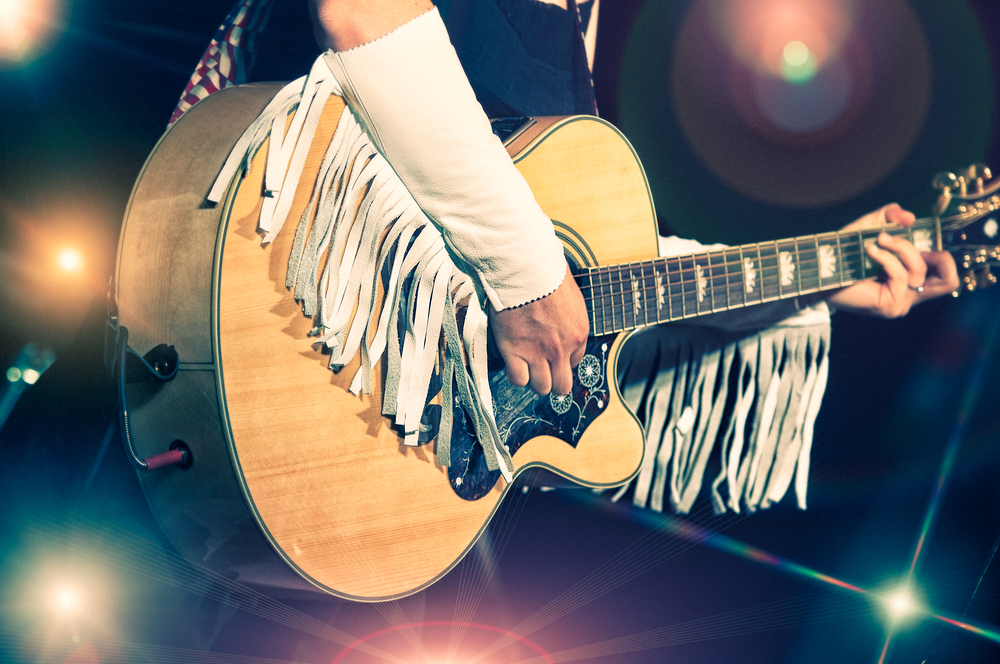 ---
THANKS FOR READING ABOUT THE TOP MUSIC FESTIVALS IN TENNESSEE.
SHARE THESE TENNESSEE MUSIC FESTIVALS FOR 2023 LIST WITH YOUR FELLOW ADDICTS!
https://www.jonesaroundtheworld.com/wp-content/uploads/2022/03/Bonnaroo-Festival-Tennessee.jpg
1000
1500
TravelTractionsJATW
https://www.jonesaroundtheworld.com/wp-content/uploads/2017/03/logotry-1-1-300x106.png
TravelTractionsJATW
2023-01-03 00:48:30
2023-01-05 10:12:35
13 Best Music Festivals in Tennessee For Your Bucket List