Looking for the best upcoming music festivals in Maryland in 2023? Well, look no further, as I've put together this guide to 10 Maryland festivals that'll be absolutely amazing experiences!
Maryland is definitely an incredible destination for experiencing live music in the United States, as it hosts several iconic festivals every year! The festival industry is making a big comeback to Maryland this year, as the majority of the music festivals and venues are now open to entertaining music lovers once again. From Baltimore to Columbia, Annapolis to Cumberland – music festivals and venues with large capacities around Maryland are ready to welcome back music lovers like you.
Also, check out some of my other festival articles for more epic events in the USA – Top 50 Music Festivals in the USA, Country Festivals, and Metal Festivals, and Music Festivals in Pennsylvania!
But without further ado, here are the 10 best Music Festivals in Maryland to know about this year!
---
1) M3 Music Festival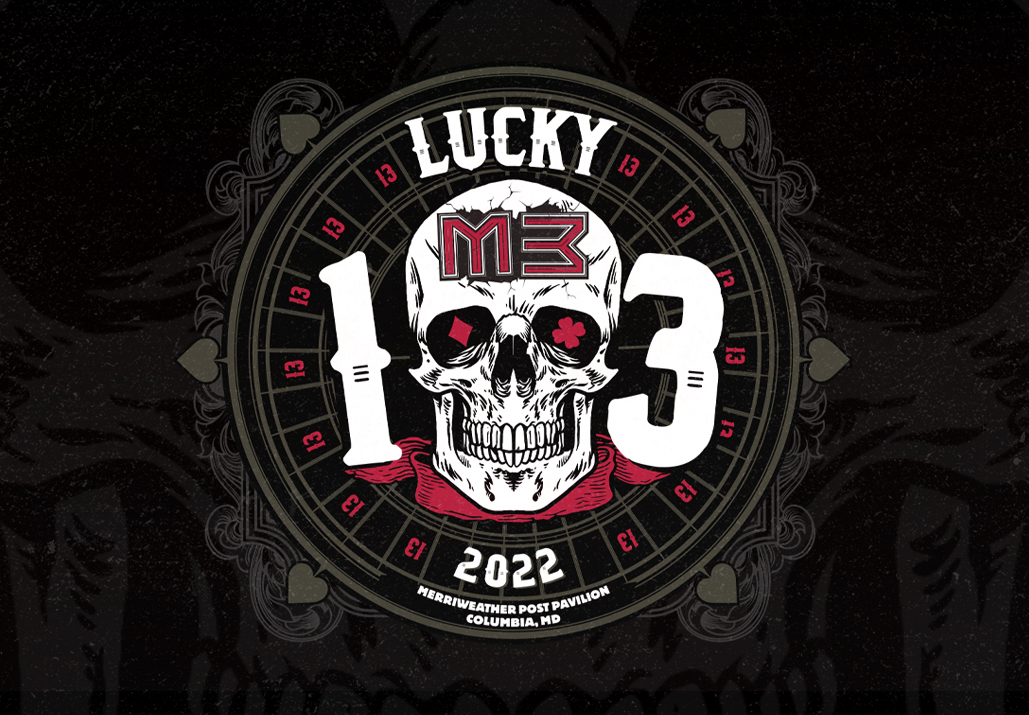 Where: Merriweather Post Pavilion, Columbia, Maryland
When: May 7-8, 2023
https://www.facebook.com/M3RockFest/
M3 Music Festival is among the top music festivals in Maryland and it's all about thrilling, glory, and glamour. It hosts some of the 80s best rock artists from around the world including Tesla, Kix, Tom Keifer, Blue Oyster Cult, Skid Row, Extreme, and many more. At this music festival, you'd love to spend a few nights and experience the great music of the early 80s and 90s performed by some great artists.
Along with offering a great experience to music lovers, M3 Music has become more than a festival for people – now it's an '80s arena rock experience drawing thousands of visitors from different countries. Being a great outdoor venue it offers everything from a glass of wine to some delicious food to your menu.
Behind the Scenes at M3 Rock Festival - Slaughter V-Log #1 🎥 Vince Foschini 🎤 Steve Brown
---
2) Moonrise Festival
Where: Baltimore, Maryland
When: August 2023
https://www.instagram.com/moonrisefest/
Moonrise Festival is one of the well-known Electronic Dance Music festivals in Maryland. It originally premiered in 2014 and now attracts thousands of attendees every year. It became among the best within Maryland you can attend, and here you will get a chance to dance with some of the legends of Electronic Music.
International artists such as Norwegian-born DJ Alan Walker, Russia-Germany based Zedd, The Canadian duo Zedd Dead, South-African-Swiss sensation Nora En Pure, LA-based performers Justin Caruso, Cheat Codes, and NGHTRE + SLANDER, and many more are featured here. From parking your vehicle to serving you wine, the venue will take care of everything.
Moonrise Festival 2018 - Full Recap
---
3) Charm City Bluegrass Festival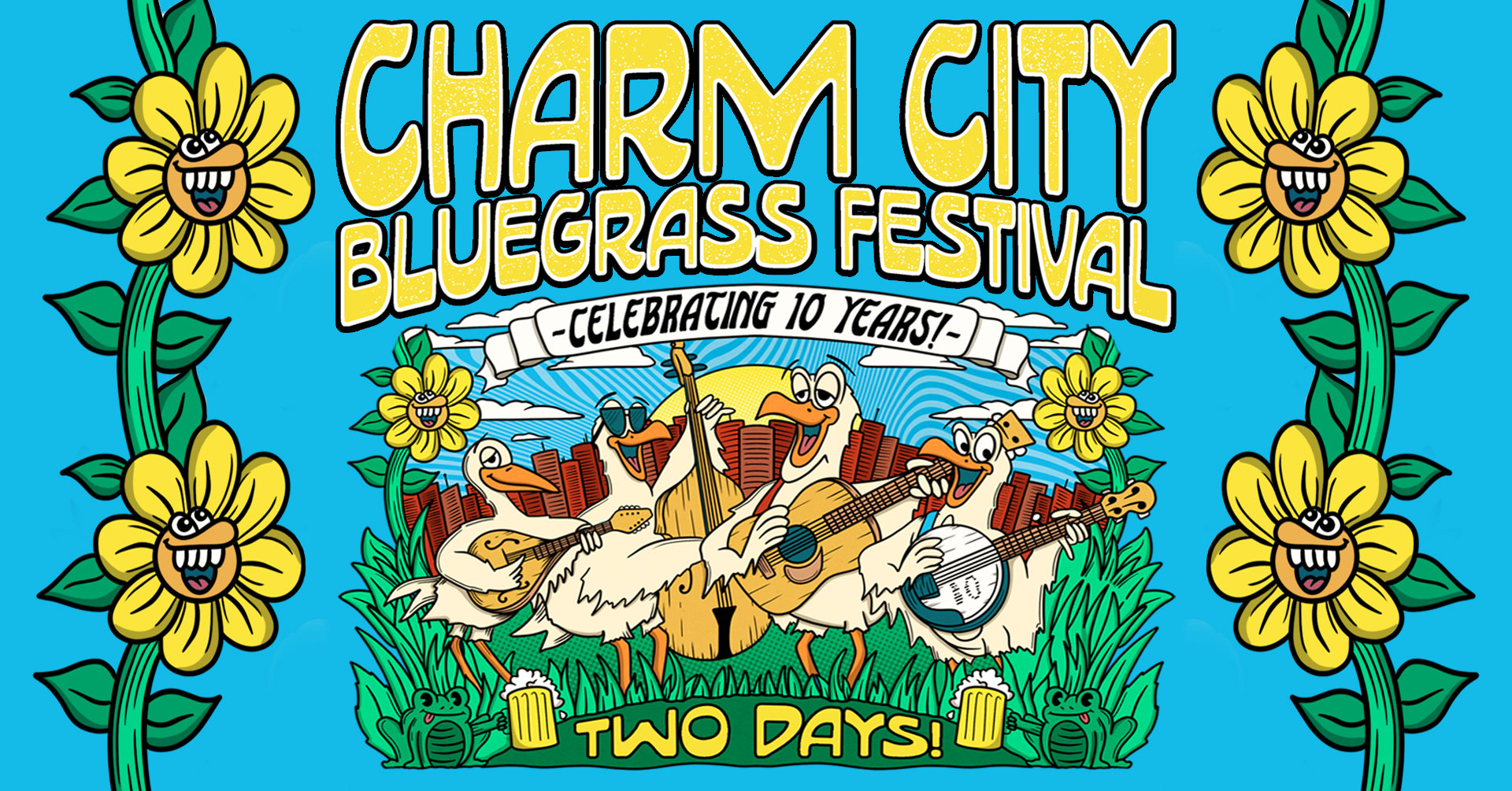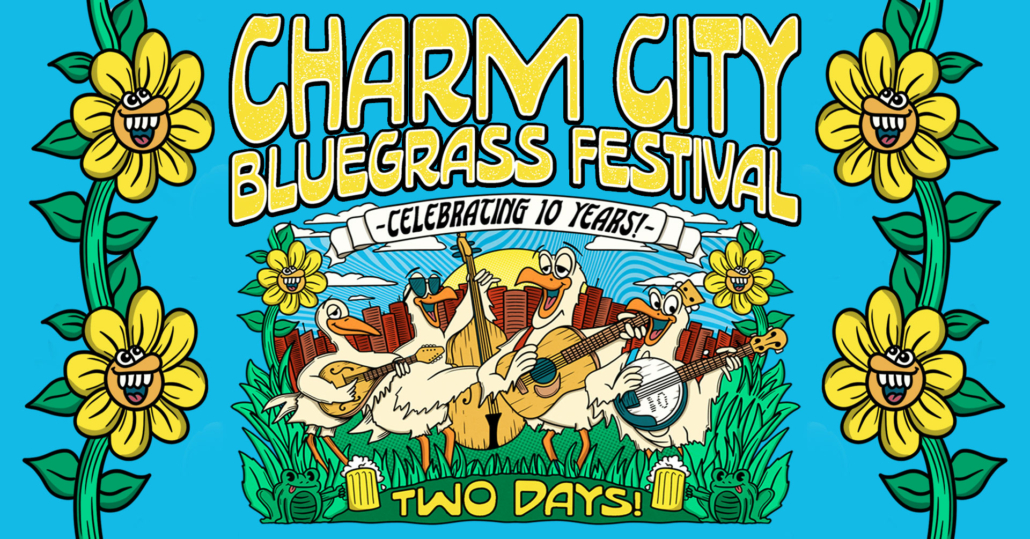 Where: Baltimore, Maryland
When: May 5-6, 2023
https://www.facebook.com/CharmCityBluegrass/
Charm City Bluegrass is an award-winning music festival in beautiful Baltimore, Maryland. It is established in 2013 as Charm City Folk & Bluegrass Festival. And over the years the festival became one of the successful festivals because of its strong ties with the local communities in Baltimore.
"The Charm City Bluegrass Festival returns for a very special 10th year celebrating bluegrass and roots music in Baltimore! We return to where it all began, Union Craft Brewing! But this time, at their current expansive Union Collective location also located in Hampden.
Join us on May 5th & 6th, 2023, at the Union Collective for a celebration of the music we all love. This two-day event will start at 3 pm on Friday and continue at 10am on Saturday with a late night at The 8x10 when music concludes. Full music lineup coming soon! Friday will feature music indoors and and on the outdoor patio only. Saturday will feature music on stages outdoors and indoors! Enjoy great food and craft vending plus all the Union brew your can enjoy on both days."
Join the 2023 Charm City Bluegrass Festival for more information!
---
4) DelFest Music Festival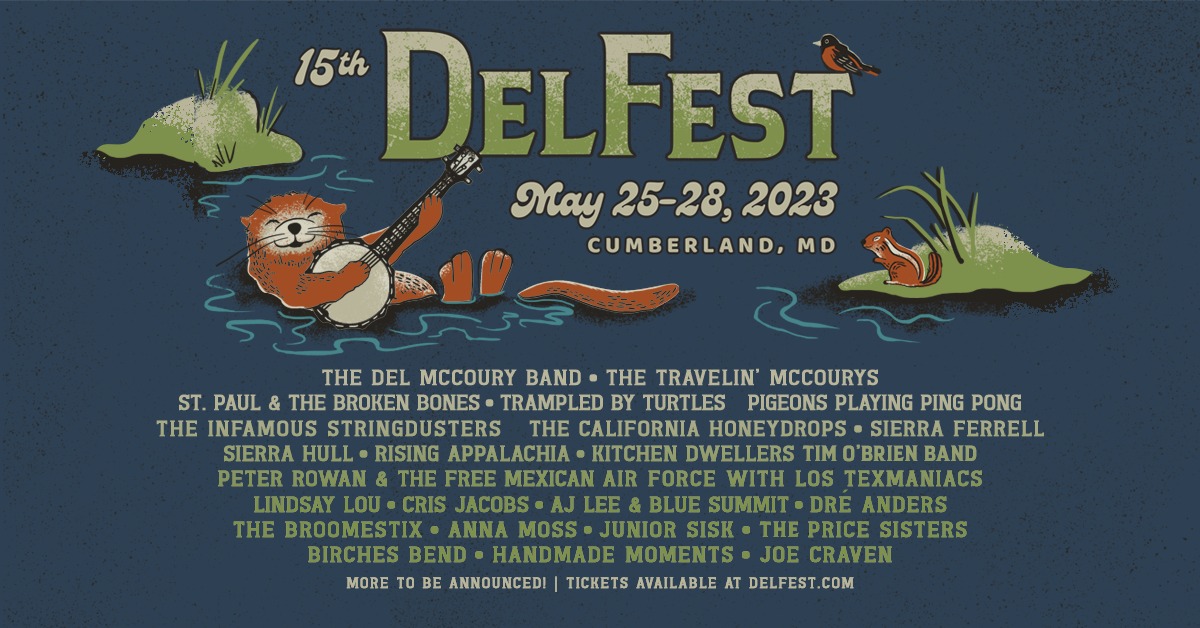 Where: Cumberland, Maryland
When: May 25-28, 2023
https://www.facebook.com/delfest/
4 Days | 4 Nights | Multiple Stages | Late Night Shows | Artist Playshops |
On-site Camping | Kids Area | Art & Craft Faire | Academy
Delfest — Another great music festival in Maryland held at the beautiful Allegany County Fairgrounds in Cumberland. If you are looking for a family experience, this might be the most suitable for you. It offers a family-friendly musical experience of McCoury music. In addition to traditional stage sets by world-class artists, You will be able to experience various tributes to Del McCoury and his musical legacy.
Produced in association with High Sierra Music, DelFest will again offer a quality festival experience stamped with the unique McCoury touch. Personally chosen by Del, the Allegany County Fairgrounds in Cumberland, MD served as the perfect location for DelFest–nestled along the Potomac River in the scenic Appalachian Mountains. The Fairgrounds are convenient to four major airports and easily reached by rail or road. The city of Cumberland is also a great host offering multiple hotel options, a charming downtown and great amenities including biking, a steam train engine and museum, and some top notch dining.
Join the DelFest Maryland 2023 event for more information!
Greatest Moments from DelFest Captured by the Fans!
---
5) Maryland DeathFest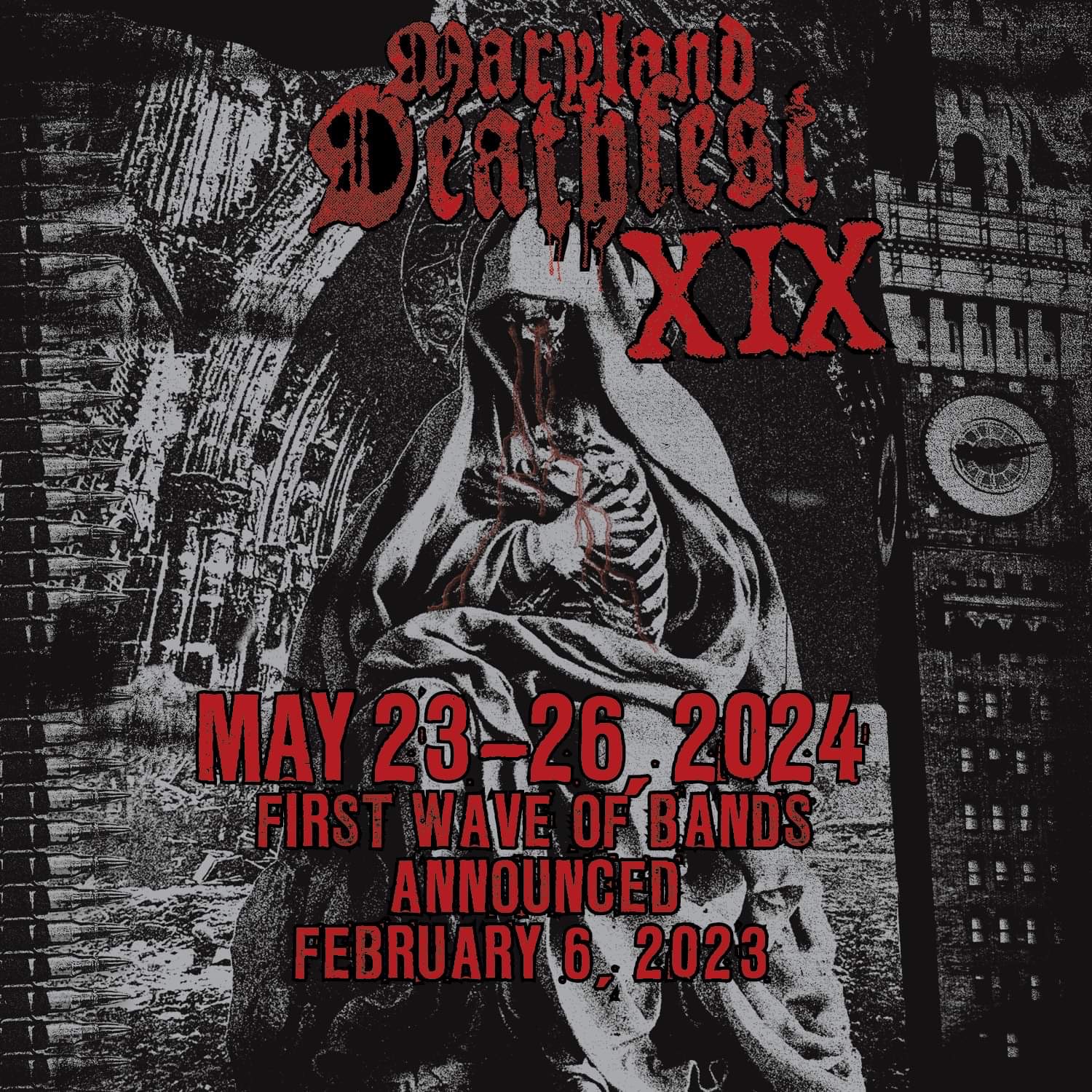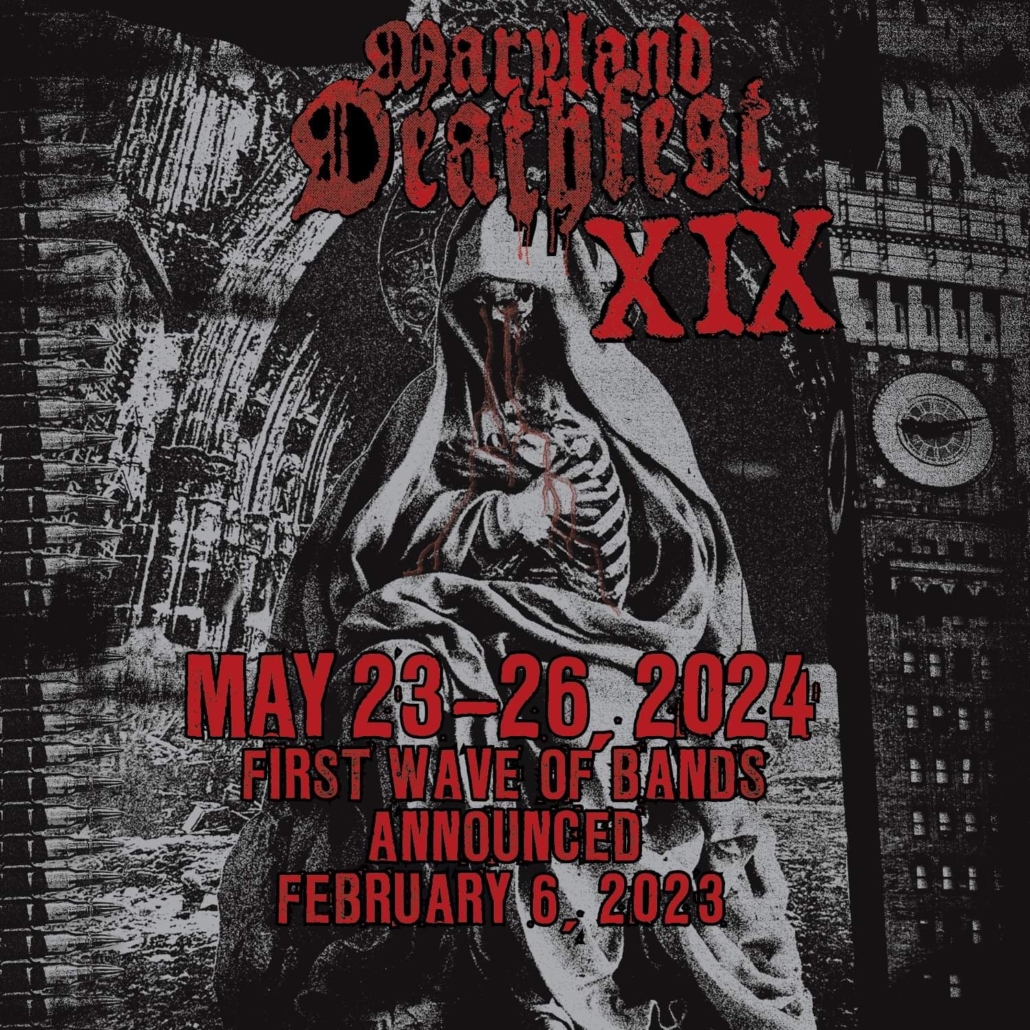 Where: Baltimore, Maryland
When: May 23-26, 2024 (Taking 2023 off)
http://www.deathfests.com/event/mdf-xviii
https://www.facebook.com/MarylandDeathfest
Do you love extreme musical experiences, then this festival is best for you. Originally, founded in 2003 DeathFest is all about experiencing extreme world-class music. It features the world's best and most extreme bands and artists. It's the biggest music festival of its kind in North America that attracts thousands of music lovers from the US and 25+ more countries across in globe.
The concept of this music festival is all about showcasing what extreme music really is with the best bands. Suffocation, Bloodbath, Dismember, Negative Approach, Atheist, Onslaught, Novembers Doom, Necrophobic, Exhorder, Dark Fortress, and tons of other bands have set the stage with the extreme form of music. It's also known as the one of the biggest metal festivals in America.
Join the Maryland Deathfest XIX Festival Event for more information!
Suffocation - "Effigy of the Forgotten" (2015) - Maryland Deathfest XIII
---
6) Chesapeake Bay Blues Festival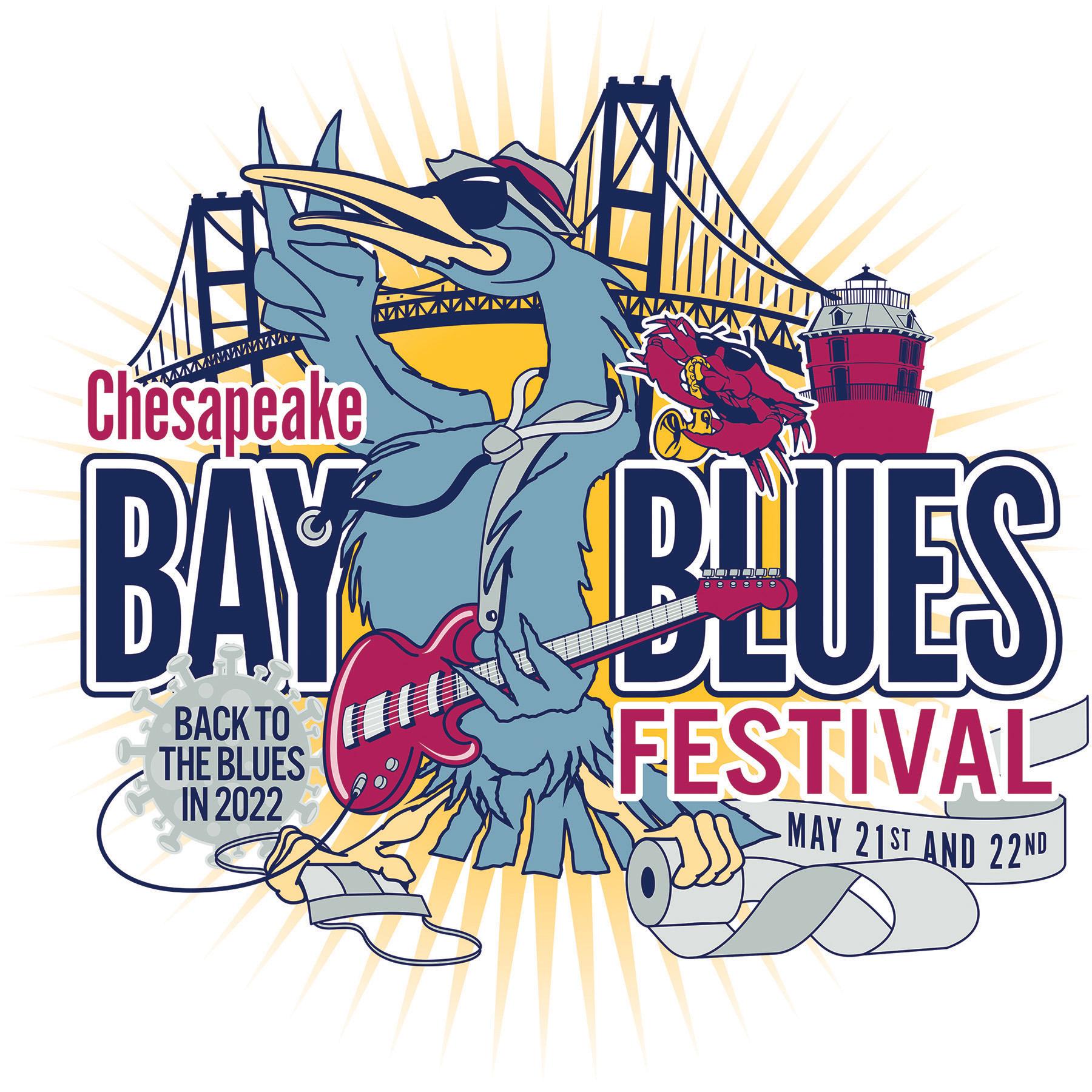 Where: Sandy Point State Park, Annapolis, Maryland
When: May 2023
Chesapeake Bay Blues music festival is held every year during the month of May in Annapolis, Maryland. It's located on the western shore of the beautiful Chesapeake Bay just outside Annapolis at Sandy Point State Park. And it offers an amazing experience of great food, unique craft vendors, and live music. It's considered one of the best music festivals in Maryland for family and senior citizens.
And the most interesting thing about this festival is, it was founded in 1998 with the mission of giving back to local charities and organizations. Over the years It has been featuring some great musicians and bands. This year's lineup features Joss Stone, Kenny Wayne Shepherd, Samantha Fish, The Spinners, Bernard Allison, Altered Five Blues Band, Ally Venable, Danielle Nicole, and more.
Chesapeake Bay Blues Festival 2016 Highlights
---
7) Hot August Music Festival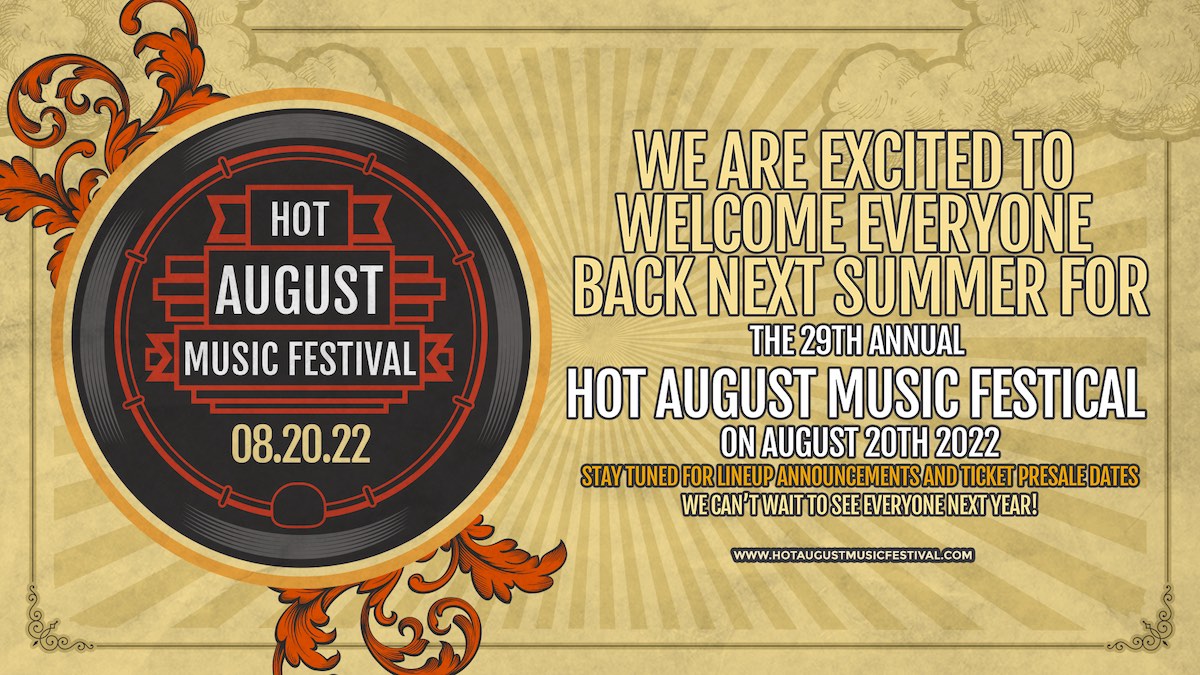 Where: Hunt Hally, Cockeysville, Maryland
When: August 2023
www.hotaugustmusicfestival.com
Hot August Music Festival is held in Cockeysville, Maryland every year during the month of August. It's among the top music festivals on this list featuring a head-turning lineup of musicians performing throughout the day and into the evening. This is one of the popular festivals in Maryland that draws thousands of local visitors as well as international people who love live music and concerts.
World-class musicians and bands take turns on the stage creating unique sounds and musical tones. These artists including Greensky Bluegrass, Shakey Graves, Christone "Kingfish" Ingram, Dancing Bears, Ally Venable, Never Never, Petty Coat Junction were the headliners at this music festival last year in 2021. You will be able to enjoy world-class food here and parking service is also available with some limitations.
Ally Venable - Crossfire - 8/28/21 Hot August Music Festival - Cockeysville, MD
---
8) Dreamscape Music Festival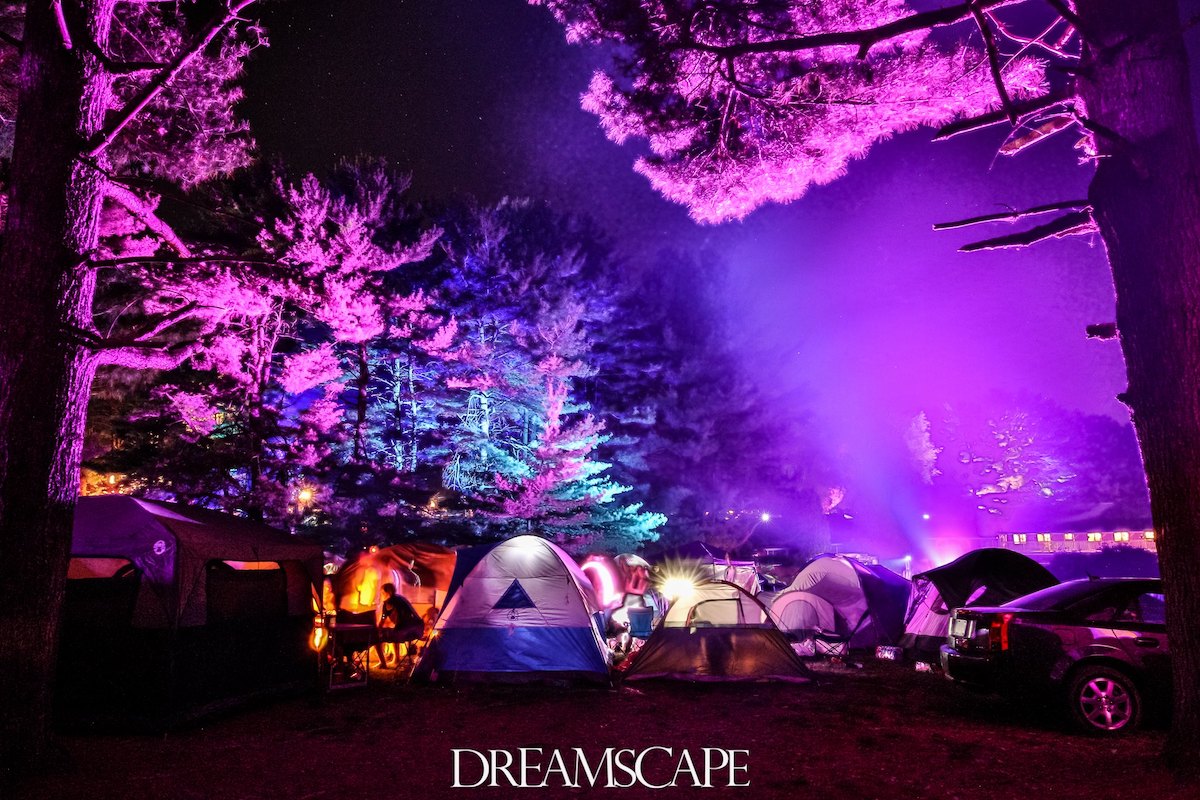 Where: Camp Ramblewood, Darlington, Maryland
When: May 2023 (TBC)
http://www.dreamscape-festival.com/
Dreamscape Music festival is a different kind of experience than other festivals that are held around different locations in Maryland. It offers an immersive experience of fantasy decorations as well as multiple stages of music that will feature eclectic dubstep, bass music, leftfield, drum & bass, and house music. And this might be the best for those who love being surrounded by outdoor locations as it offers a three-day camping experience.
The dreamscape music festival is celebrated during the month of May in Darlington, Maryland. It features some world-class artists and musicians including Billie Eilish, Lewis Capaldi, Taylor Swift, Post Malone, Liam Gallagher, Stormzy, Travis Scott, Camila Cabello, Marshmello, Lana Del Rey, and many more. This festival only allows 18+ adults, and of course, children are not allowed at this event. Parking and other facilities are also available within the venue.
Dreamscape 2020 : Boomer Stories Edition
---
9) Reggae Rise Up Festival Maryland
Where: Swann Park, Baltimore, MD
When: June 23-25, 2023
https://reggaeriseupmaryland.com/
Reggae Rise Up Maryland – one of the most recognized reggae festivals in the United States is held during the month of July in Baltimore, Maryland. With a large audience capacity and multi-day events, this music festival is one most popular festivals to experience. Reggae Rise Up also holds and organizes many similar festivals around the country but Reggae Rise Up Maryland is located at Swann Park in Downtown Baltimore's developing Port Covington district.
From great food experiences to world-class music, this festival offers so many things to its guests. It features many great musicians, bands, and artists, and this year's lined-up features Matisyahu, Atmosphere, Slightly Stoopid, Dirty Heads, Pepper, SOJA, Trevor Hall, and some other artists as well.
Reggae Rise Up Maryland 2022 Announcement!
---
10) DC101 Kerfuffle
Where: Merriweather Post Pavilion, Columbia, MD
When: May 2023
https://dc101.iheart.com/featured/kerfuffle/
Kerfuffle is a rock/music festival that is held in Columbia, Maryland and it is organized during the month of May. This festival gives you the joy of highway tunes and safari songs with the best of the 80s singers and performers. All-in-one this festival might be your favorite if you are young and a music lover.
The Kerfuffle Music Festival features some amazing bands such as Greta Van Fleet, Young The Giant, Blue Stones, Shaed, The Revivalists, and more. And artists such as Tom Morello, Atlas Genius, Houses, and Matt Maeson were the headliners in 2019. Along with great experience for live music, the festival venue also offers food, drinks, and parking facilities.
---
Am I Missing Any Maryland Music Festivals 2023?
In 2022, I'm expecting a huge return to the live music/event industry, and I think there are going to be a ton of new festivals popping up all over the country! So if you think I'm missing an important Maryland festival this year, please do let me know as I'd like to keep this list as up to date as possible with the best events!
---
Looking for more Festivals in the USA?
My travel and festival blog is filled with dozens of guides that showcase the best upcoming music festivals! Take a look through a few of my favorites below, and let me know what your favorite is!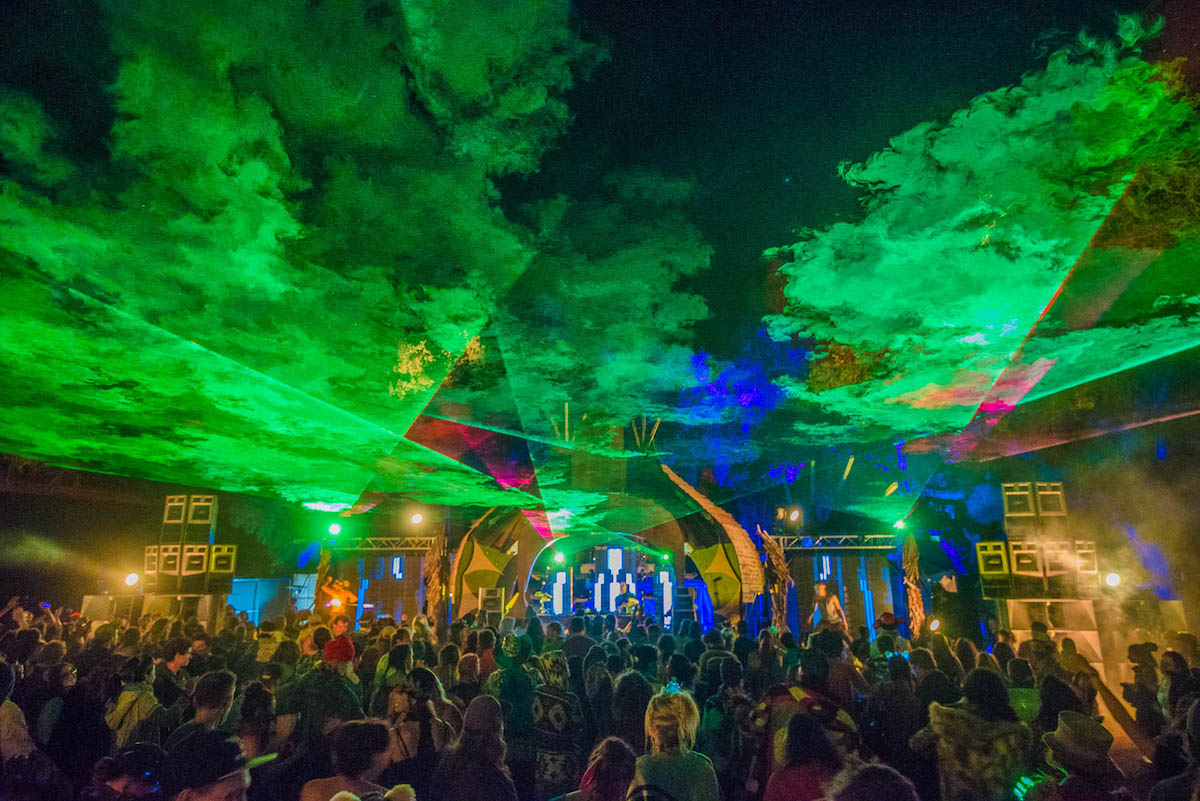 ---
Thanks for reading my Top 10 Maryland Festival guide!
https://www.jonesaroundtheworld.com/wp-content/uploads/2022/03/Dreamscape-Music-Festival-Maryland.jpg
800
1200
Dave
https://www.jonesaroundtheworld.com/wp-content/uploads/2017/03/logotry-1-1-300x106.png
Dave
2023-01-03 18:55:59
2023-01-05 04:05:12
10 Best Music Festivals in Maryland to Experience This Year