Looking for the best upcoming music festivals in Pennsylvania in 2023? Well, you've come to the right place, as I've put together this incredible guide to festivals in Pennsylvania that'll keep you dancing all year long!
Harrisburg. Philadelphia. Scranton. Pittsburgh. That's just a few of the well-known cities nestled within the state limits of diverse Pennsylvania. And while the North-East of the US has a ton to offer any visitor, the Pennsylvania music festival scene is where it's at!
Throughout much of the year great tunes can be found across this great state, but it's summer when things really heat up and the state slogan of "Pursue Your Happiness" becomes all too true.
---
The best music festivals in Pennsylvania are only a road trip, train journey, or plane trip away. Do yourself a favor, and be sure to add a couple of these festivals, events, concerts, and parties to your schedule!
And be sure to read my guides on Festival Hydration Backpacks, Festival Camping Packing List, Festival Shoes, and Festival Gadgets to help you make the most of your time!
---
1) Elements Lakewood Music & Arts Festival
When: August 11-14, 2023
Where: Log Lond, PA
Genre: Various
" A three-day arts, music, and camping festival in a magical forest.
Prepare to have your mind blown with top-notch electronic music, large-scale art installations, interactive performances, 3D video projection mapping, games, yoga, unique craft vendors, and more!
Anticipate hidden forests, beachfront parties, wellness workshops, outdoor activities, interactive performers, and captivating experiences of all kinds. This is Elements Lakewood. We can't wait to be back in the woods dancing, laughing, and inhibiting our own world together.
Your energy and smiling faces inspire us to outdo ourselves each year. We've been dreaming all year of creating new forest escapes, treehouses, and nique experiences to surprise you with. 2023 brings more immersive spaces to become a part of, unique art cars to climb on, large sculptures to explore, secret paths to uncover, exhibits to question, and alternate realities to enter."
Join the Elements Music & Arts Festival 2023 for more info!
2017 Elements: Lakewood - Music & Arts Festival Recap
---
2) Camp Bisco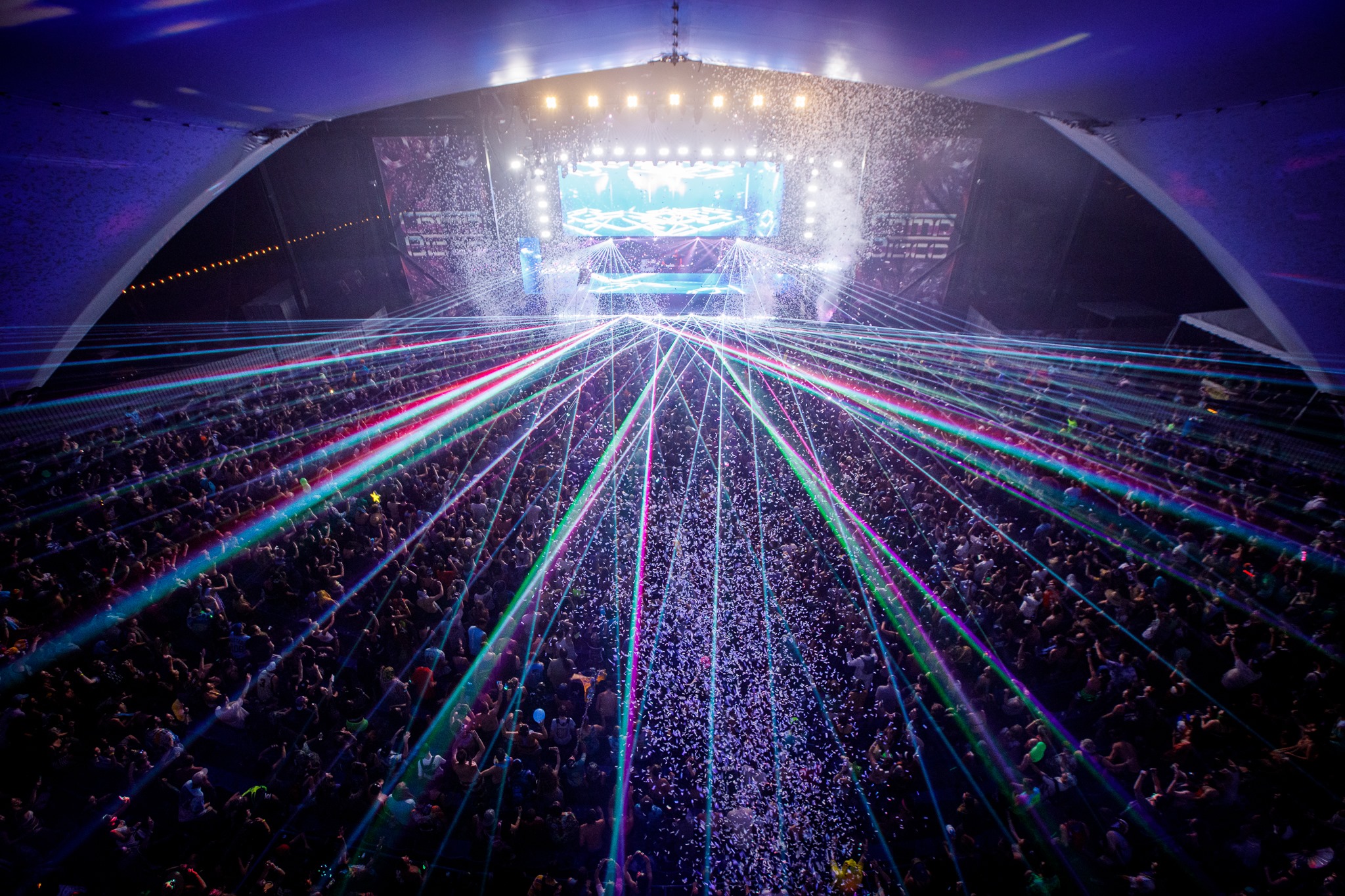 When: July 2023
Where: Montage Mountain, Scranton
Genre: Electronic
"Camp Bisco is an outdoor music festival held at the picturesque Montage Mountain, a world-class concert venue & waterpark located in Scranton, PA. Camp Bisco is a 3-day, rain-or-shine event with camping. Camp Bisco will feature 3 days and nights of music on 3 stages.
Anyone who has been before can tell you, Camp Bisco is the best event of its kind and we're so excited to see you all again! Join us at Montage Mountain for our 17th installment of this amazing weekend for the ultimate escape to your reality."
Camp Bisco 12 Aftermath (Official)
---
3) Big Dub Festival
When: July 25-30, 2023
Where: Artemas, PA
Genre: Electronic
https://www.facebook.com/BigDubFestival
Let's go back HOME! Join us on the mountain!
"We are more than just a music festival; Big Dub is an interactive community that strives towards strengthening not only interpersonal bonds but also giving people the tools to achieve balance and wholeness in their everyday lives.
Other available upgrades include car camping and all access/backstage passes. Previous lineups have featured names like GJones, Illenium, Liquid Stranger, Caspa, Doctor P, GTA, Clozee and more!"
Join the Big Dub Festival PA 2023 for more information!
---
4) The Peach Music Festival
When: June 29 – July 2, 2023
Where: Montage Mountain, Scranton, PA
Genre: Rock
http://thepeachmusicfestival.com
"The Peach Music Festival is celebrating it's 11th birthday this summer in Scranton, Pennsylvania this July. Some of the biggest names in rock will be making their way to Montage Mountain to end your summer with a bang!"
The Peach Music Festival 2018 (Official Aftermovie)
---
5) Musikfest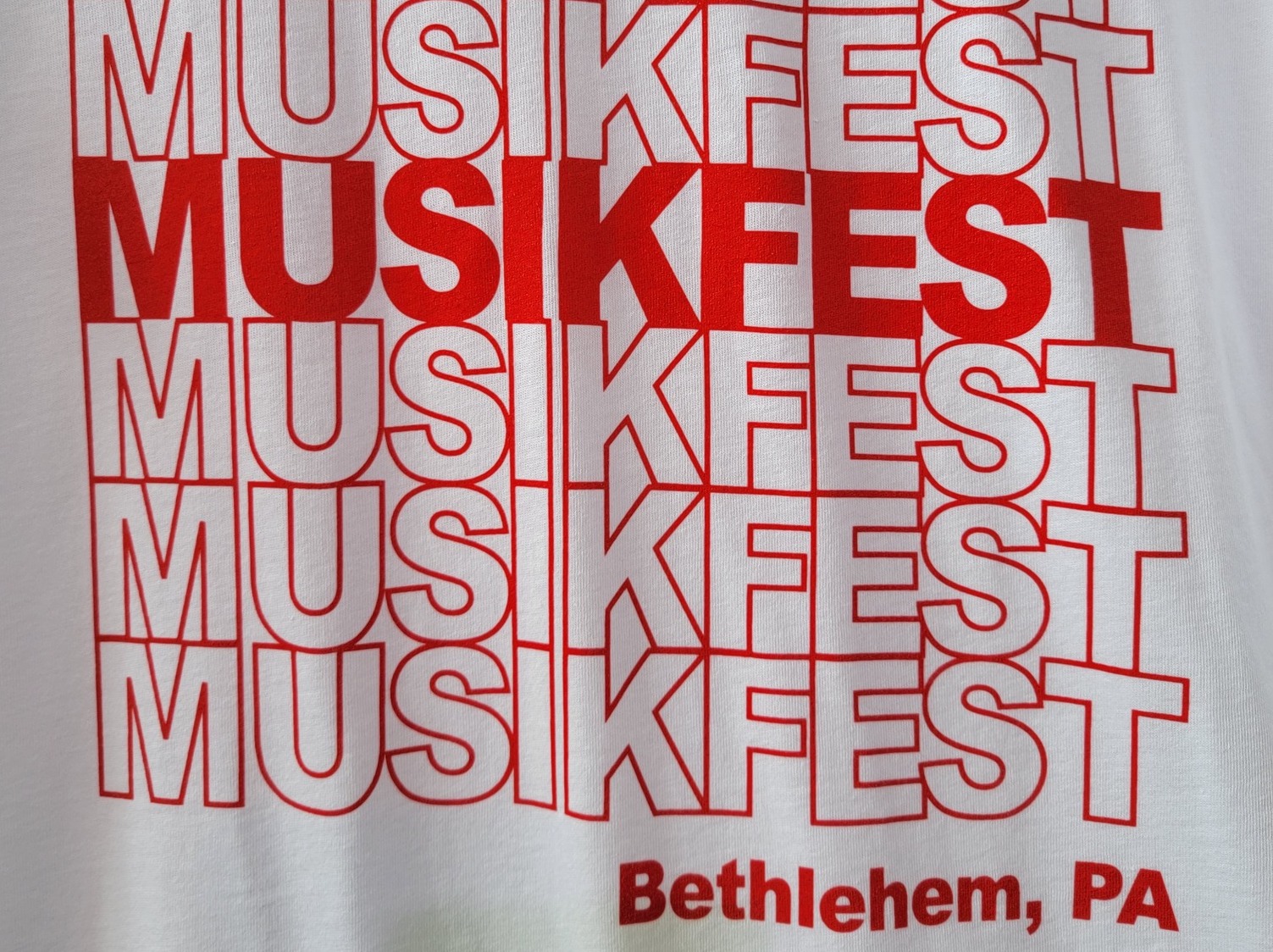 When: August 2023
Where: Bethlehem, PA
Genre: Various
Musikfest is a music festival of unparalleled awesomeness! It's a 10-day celebration of music, food and the arts in Bethlehem, Pennsylvania.
"Musikfest is an American music festival that has been held annually in Bethlehem, Pennsylvania, United States, since 1984, and it claims to be the nation's largest non-gated free music festival. The festival begins on the first Friday in August, and ends on Sunday ten days later."
Musikfest in Bethlehem, PA
---
6) Milford Music Festival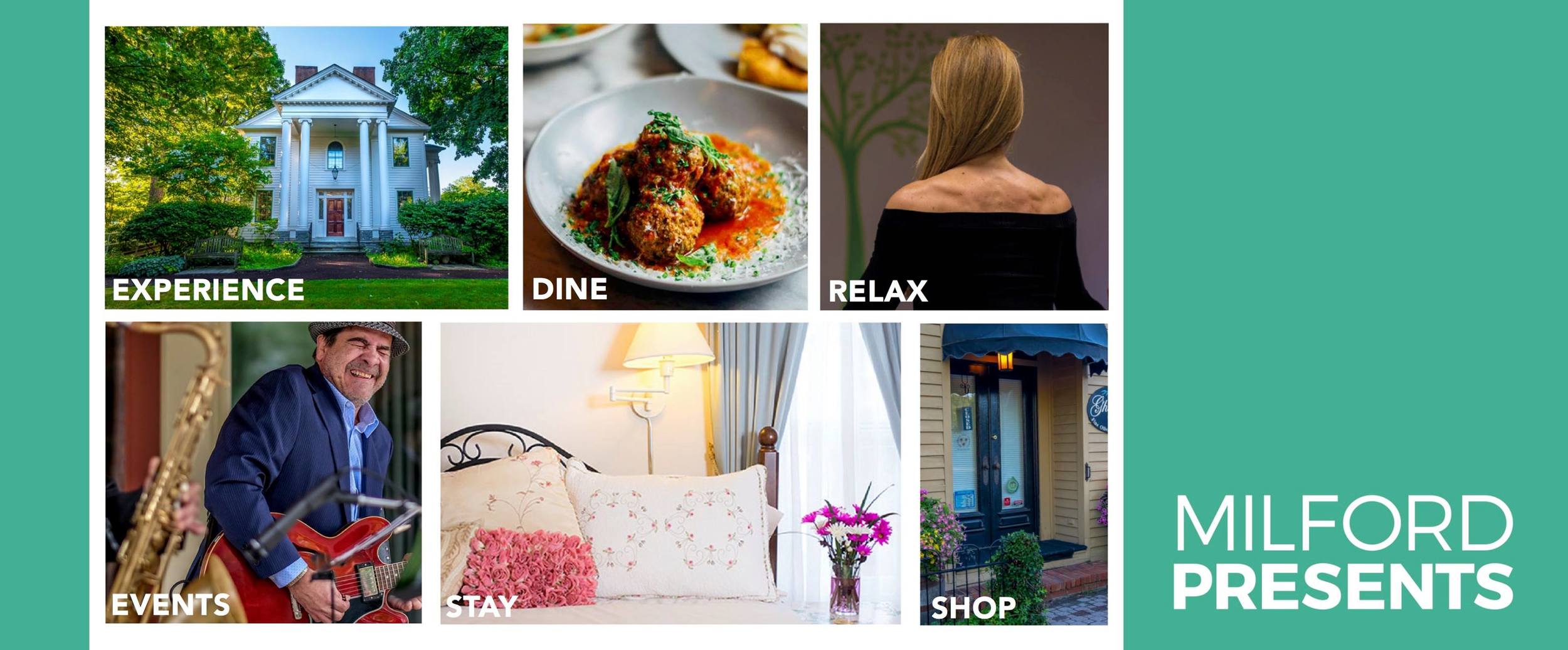 When: June 2023
Where: Milford
Genre: Various
https://www.facebook.com/milfordmusicfest/
"Since 2010, the Milford Music Festival has been a Borough-wide sidewalk event with music, shopping, dining and fun all over town; attracting music lovers and encouraging them to explore Milford. Over 30 businesses participate, giving music lovers a reason to experience Milford from one end of town to the other."
Milford Music Festival - Pocono Mountains (Poconos)
---
7) Made in America
When: September 3-4, 2023 (Labor Day weekend)
Where: Philadelphia, PA
Genre: Various
"The Made in America music festival is a massive musical celebration that takes over the Benjamin Franklin Parkway each Labor Day weekend in Philadelphia. With dozens of top performers and multiple stages on the Benjamin Franklin Parkway, the two-day music festival curated by Jay-Z is one of the year's can't-miss events.
Every year, Jay-Z hand-picks a lineup of both established and up-and-coming musicians to perform throughout the weekend — and sometimes, you can even find Jay-Z singing along in the crowd."
Made In America Festival Recap (2019)
---
8) Honesdale Roots & Rhythm Festival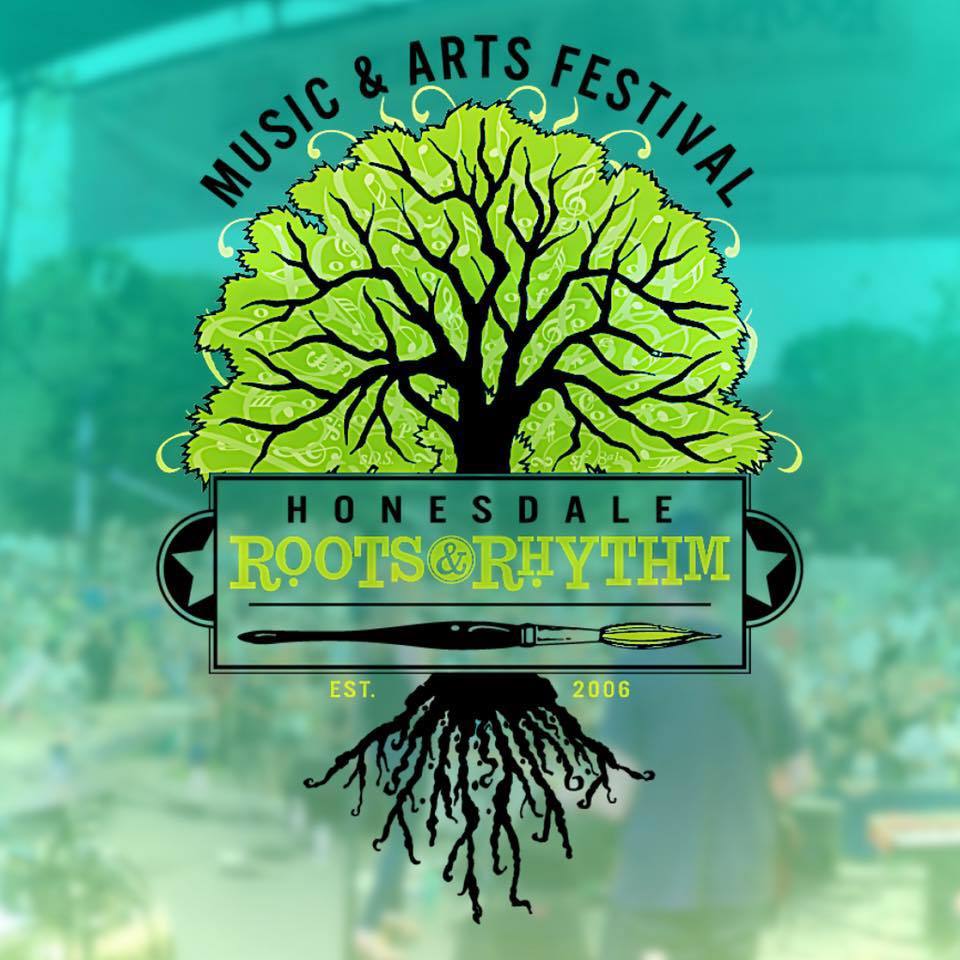 When: June 2023
Where: Honesdale
Genre: Roots
https://honesdalerootsandrhythm.com
"The Roots and Rhythm Music and Arts Festival is a free festival held each summer in downtown Honesdale, PA. Local, regional, and national acts come to play live music for the day and are followed by upwards of 5,000 visitors each year.
A main stage is setup in Central Park and artisans and food vendors compliment the tunes with their offerings. Other bands play under tents on Main Street to compliment other local business and venue offerings. After the main stage, a Late Night Ramble (after party show) is typically held downtown."
The 6th Annual Honesdale Roots & Rhythm Music & Arts Festival
---
9) Roots Picnic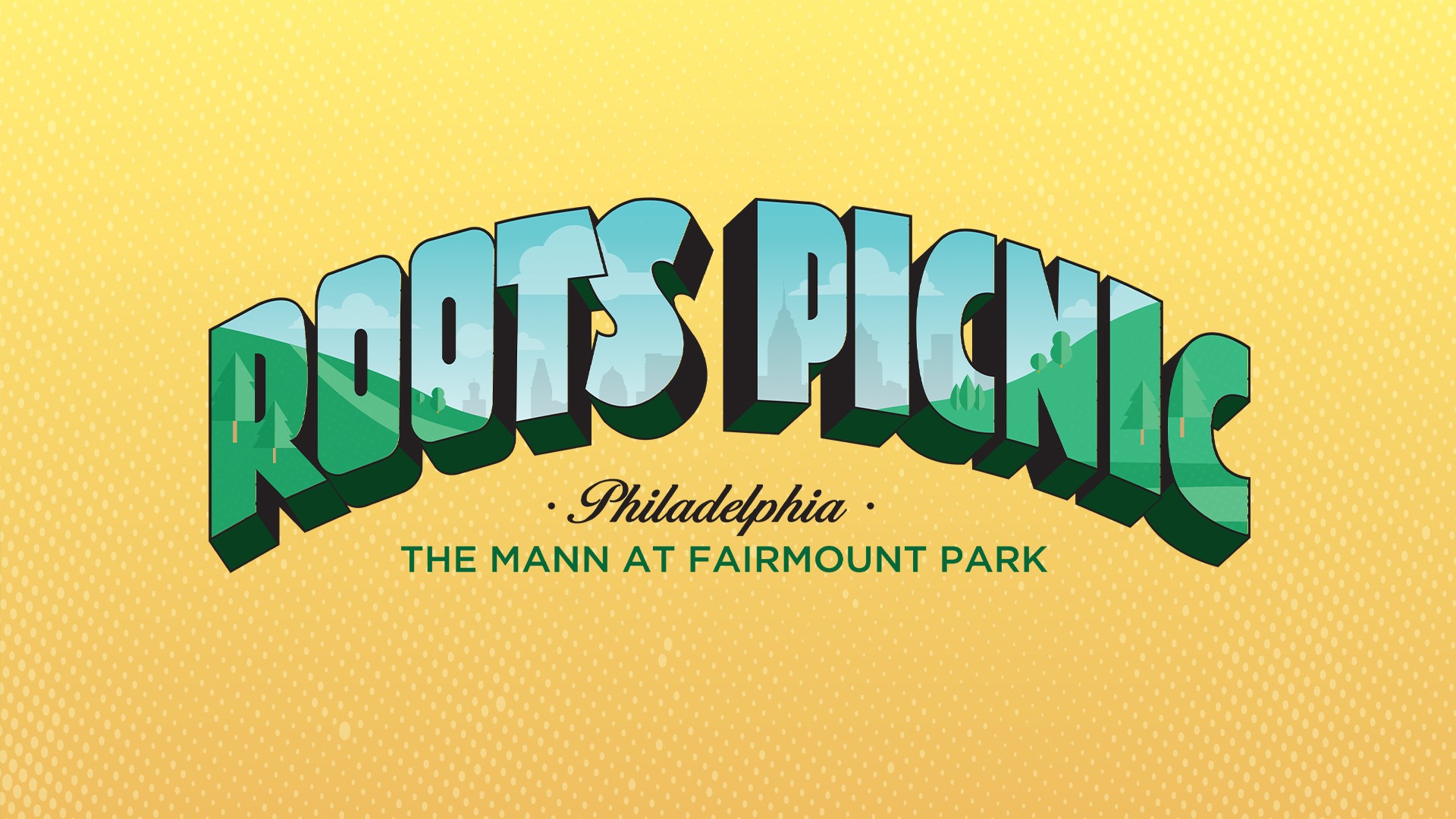 When: June 2023
Where: Festival Pier, Philadelphia
Genre: Hip-Hop / R&B
http://rootspicnic.com/philly/
"Roots Picnic is a day of incredible hip-hop and R&B music festival in Philadelphia. Its recent lineups have included Lil Uzi Vert, Dirty Projectors, The Diplomats and more. I
n addition to the Music Stage, Roots Picnic will also feature a Podcast Stage which plays host to live podcasts such as Drink Champs, On One with Angela Rye, Questlove Supreme and more. The Lifestyle Stage offers a MADDEN & NBA2K Tournament as well as a Fashion Panel, an Art Panel, Hustle Panel and an art market featuring local vendors called The mARkeT.
The festival also features a wide variety of on-site local food and merchandise vendors for eating, drinking, shopping and more."
Roots Picnic 2016 Highlight Reel
---
10) Ladyfest Pittsburgh
When: June 2023 (TBC)
Where: Pittsburgh
Genre: Rock
"Ladyfest Pittsburgh is an annual three-day music festival in Pittsburgh, Pennsylvania featuring lady-fronted and lady-dominant acts. Ladyfest is a DIY, community-based and volunteer-run festival that highlights artists who are underrepresented and active in the vibrant arts and music communities around the world. Ladyfest Pittsburgh aims to bring all underrepresented populations of the community together.
ALL underrepresented populations should feel welcome to be a part of Ladyfest, be it through volunteering, performing, or simply as attendees. In hosting Ladyfest, our goal is to create an inclusive, safer space for people of all backgrounds/identities to enjoy music and the arts." – LadyFest Story
HughShows Special Episode: Ladyfest Pittsburgh 2016
---
11) Flood City Festival
When: October 4-5, 2023
Where: Johnstown, PA
Genre: Various
https://www.floodcitymusic.com
https://www.facebook.com/floodcitymusic/
"The AmeriServ Flood City Music Festival is a celebration of American music attracting thousands of enthusiastic music fans to Johnstown, Pennsylvania every summer. The festival is held the first weekend in August."
---
12) The Pocono Mountains Music Festival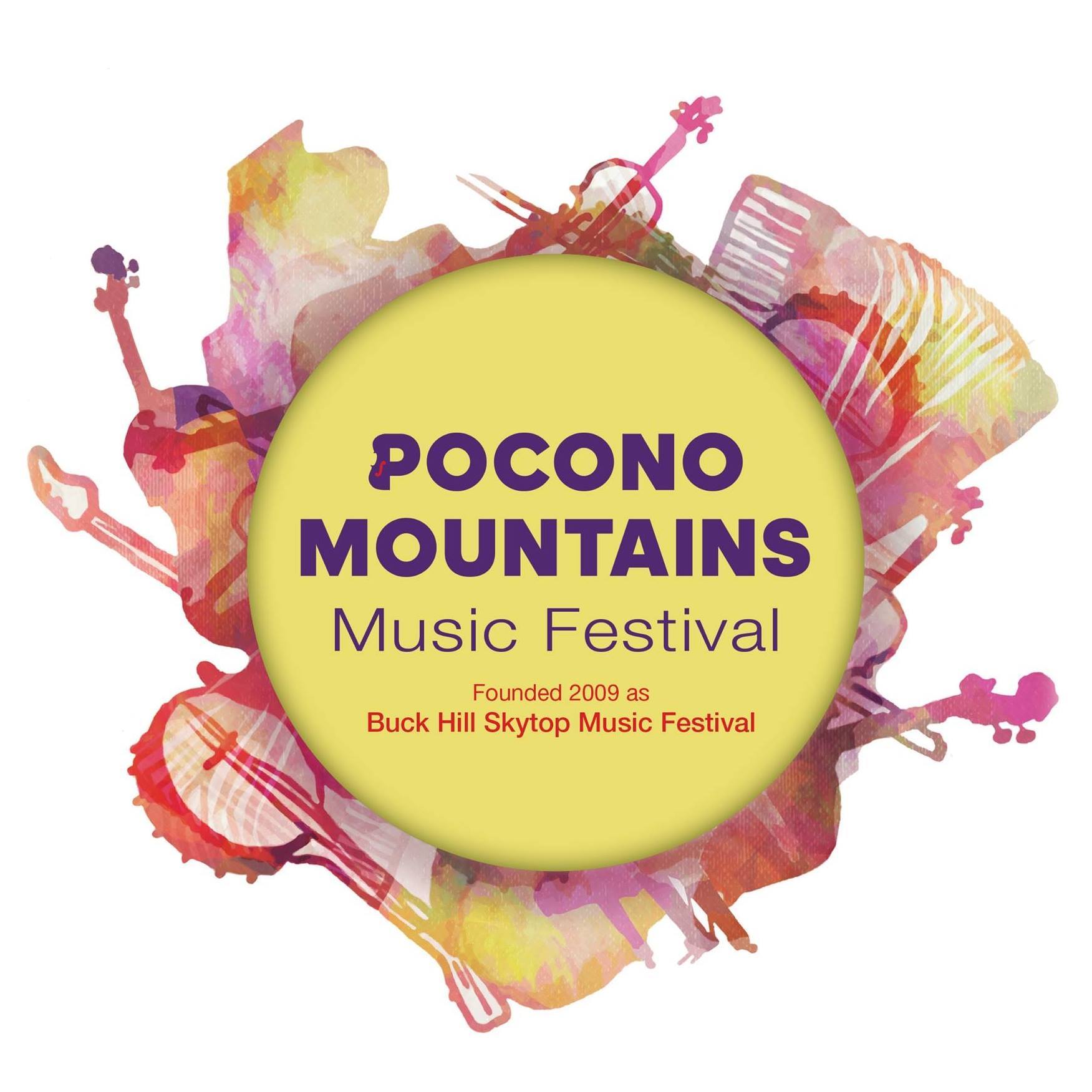 When: July 2023
Where: Mountainhome
Genre: Various
https://www.facebook.com/PoconoMountainsMusicFestival
"The Pocono Mountains Music Festival is a multi-art-form organization that presents an annual summer festival, as well as educational performances throughout the year. On select dates in June, July and August, step out for refined, family-friendly entertainment in the Pocono Mountains!
Founded in 2009 as the Buck Hill Skytop Music Festival, the Pocono Mountains Music Festival showcases seasoned and up-and-coming performers in chamber music, cabaret, opera/choral, jazz, pop, and musical theater. Intimate performance venues allow audiences unparalleled access to world-renowned musicians."
Northern Pocono Mountains, Poconos Music Festivals
---
13) Migration Fest
When: July (TBA)
Where: Pittsburgh
Genre: Heavy Metal
"The bands, the friends, the venue, the city, and even the free bottled water—Migration Fest was the summer weekend of our collective hesher dreams. In 2016, Adam Bartlett of Gilead Media and Dave Adelson of 20 Buck Spin joined forces to transform Bartlett's then Wisconsin-based Gilead Fest into something bigger—Migration Fest.
At this strange summer gathering devoid of macaroni art, campfires, or canoes, there was a scavenger hunt (for 9 keys that held new Forn music), nail-bedazzling on the back patio (thanks to members of Cloud Rat, False, and Thou) and a room called the Funhouse (which doubled as the merch area). The festival's reputation was holding true. Metal summer camp was in full swing."
Migration Fest may return to Pittsburgh in the summer of 2023.
Thou live at Migration Fest on July 29, 2018
---
14) Millvale Music Festival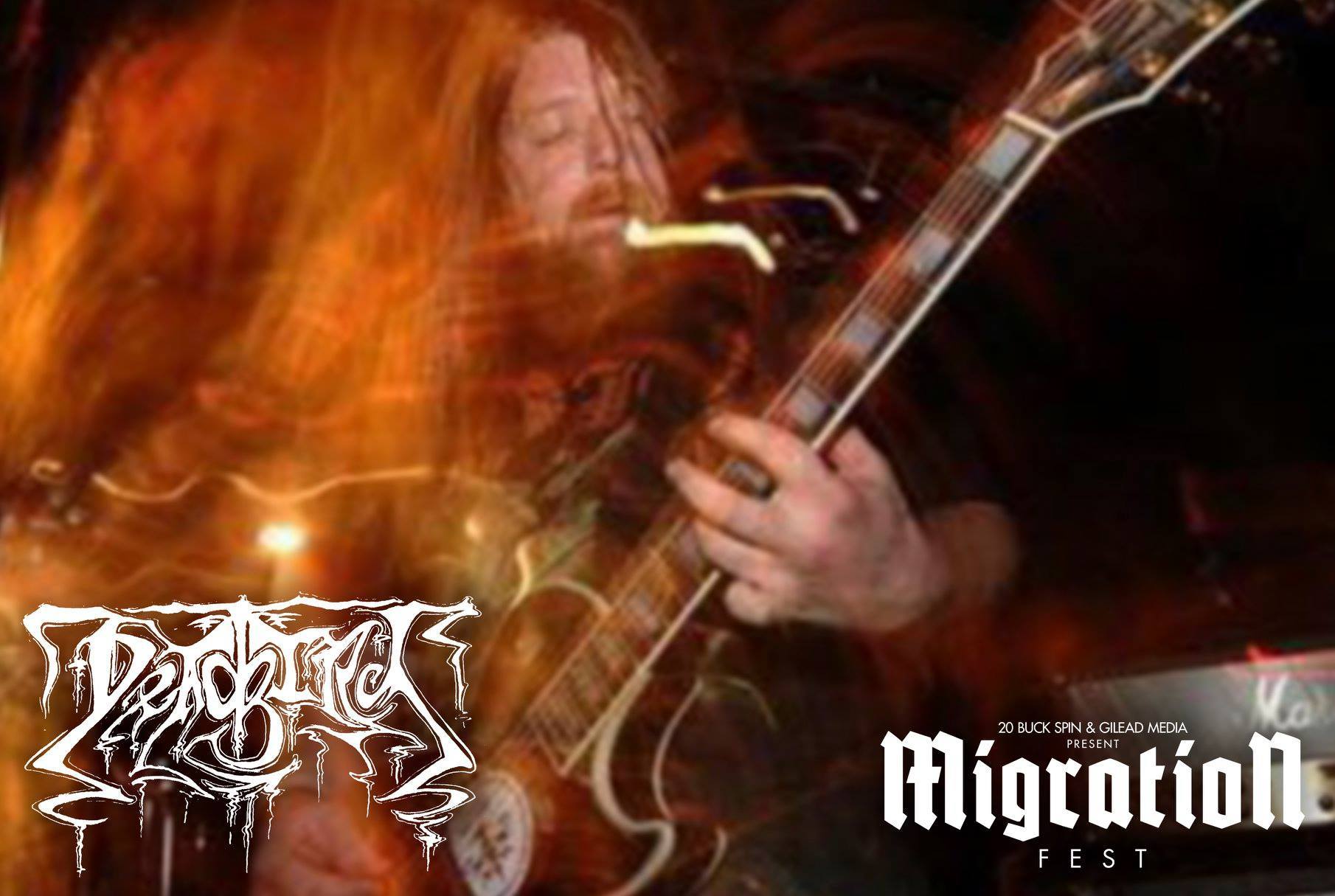 When: May 19-20, 2023
Where: Millvale
Genre: Various
https://www.facebook.com/millvalemusic/
"We are ready for year two of the Millvale Music festival! This year we will have over 150 acts to celebrate Millvale's #150th anniversary. Also, to #celebrate, we are adding new venues, including an arts festival on Sedgwick Street, right outside of Panza Gallery!
This #free, day-long event will support and showcase #local musical acts of many genres while showcasing the fun and unique Millvale venues. The festival will build on the success of last year's event which reached approximately 5,000 people. Don't let yourself miss the fun!"
Millvale Music Festival 2018 Promo Video
---
15) Three Rivers Arts Festival
When: June 2-11, 2023
Where: Pittsburgh
Genre: Various
https://www.facebook.com/3riversartsfest/
"This may be the largest and most-celebrated free arts festival in the country. Nearly 1,000 artists are represented in hundreds of performances and attractions. No tickets are required.
It's really free. Just show up and experience all kinds of art – from top-notch touring musicians and acclaimed visual artists to creative hands-on activities for children and showcases of the Pittsburgh region's vibrant creative community. We've been connecting the community to the arts since 1960."
Three Rivers Arts Festival Kicks Off Downtown
---
16) XPoNential Music Festival
When: September 22-24, 2022
Where: Camden, New Jersey (near to Philadelphia)
Genre: Various
"The XPoNential Music Festival presented by Subaru features three stages, 30+ performers, and an eclectic line-up of established and up-and-coming artists heard on WXPN 88.5FM, the award-winning Philadelphia public radio station.
This year we're proud to celebrate 25 years of bringing the XPN community and true music fans together for a 3-day, family-friendly experience along the riverfront."
XPoNential Music Festival Promo
---
17) Celtic Craic Music Fest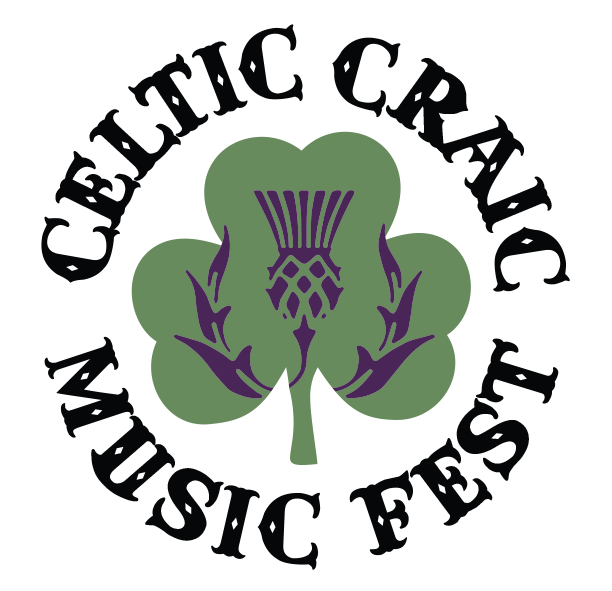 When: September 2023
Where: Harrisburg
Genre: Celtic
"Celtic Craic Music Fest features the best Celtic music Central PA has to offer! The annual Celtic Craic Music Fest is an outdoor Celtic Festival that will have live bands, traditional and rock, pipes and drums and Irish dancers.
There will be food, beer, and vendors. There will also be a kids area. On-site camping is offered. After 10PM we'll be hosting a Campfire Ceilidh, where we'll light a bonfire and invite any acoustic musician to join some of the bands playing the fest that day to participate in a laid back Irish session."
Talking about this years 3rd Annual Celtic Craic Music Fest followed by a studio performance
---
18) Electric City Music Conference

When: September 2023
Where: Scranton
Genre: Various
http://www.electriccitymusicconference.com
"The Electric City Music Conference has become a Scranton, PA tradition. Annually, over three Autumn days the city is transformed into a haven for musicians and music industry professionals. The unique event consists of an award ceremony, education panels, seminars, meet and greets and a city wide music festival. The ECMC begins with Scranton's premier night of music, The Steamtown Music Awards, where the area's best musicians are honored and recognized for their annual achievements.
On Friday and Saturday, a two-day, multi-venue music festival sees local musicians and acts from from across the United States descend upon the city's various bars and music venues. Saturday's educational conference connects musicians with veteran music industry professionals through intimate panels, seminars and networking sessions."
Electric City Music Conference 2017: Official Aftermovie
---
19) Outlaw Music Festival 2023
When: September 2023
Where: Montage Mountain, Scranton
Genre: Country
https://blackbirdpresents.com/
"The inaugural Outlaw Music Festival made its debut in 2016 in Scranton, PA featuring Willie Nelson & Family, Neil Young + Promise of the Real, Sheryl Crow, Chris Robinson Brotherhood, Lee Ann Womack, and Cabinet. The sold-out show was so well received that Blackbird and Nelson decided to take their band of outlaws on the road as a touring festival in 2017.
Last year, the Outlaw Music Festival Tour hosted more than 100,000 fans in amphitheaters and arenas all over the country. From Willie Nelson to Bob Dylan to Eric Church to The Avett Brothers, fans shared unforgettable music memories and enjoyed unique vendor villages with local food, drinks, and shopping."
Willie Nelson Outlaw Music Festival 2017
---
20) HiJinx Festival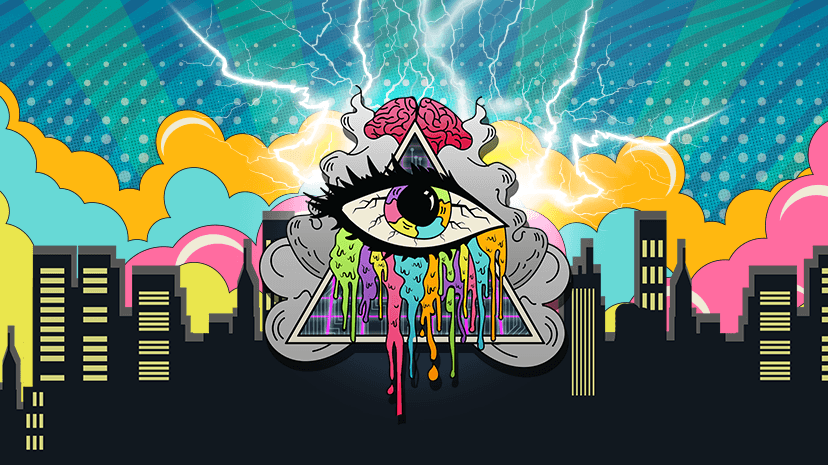 When: December 2023
Where: Philadelphia
Genre: EDM
https://www.facebook.com/hijinxfest/
"Offering a broad range of artists representing electronic dance music, hip-hop, rock n roll and more, the HiJinx Festival lineup serves as a lively rendezvous point for a diverse array of music fans. Headliners for the 2018 festival were Bassnectar, an American DJ who has played countless sold-out festivals and is often regarded as one of the most influential in his field, and Odesza, a Grammy-nominated EDM duo whose third studio album, A Moment Apart, debuted at No. 3 on the Billboard 200 and No. 1 on the Top Dance/Electronic Albums chart.
The festival will also feature performances from various other EDM musical acts, including RL Grime, Big Gigantic, Griz, Illenium, Kaivon, Vanic, Ganja White Night and Dorfex Bos. Swedish psychedelic rock band Whipped Cream, musician and multimedia artist Xie and Florida rapper Denzel Curry round out the lineup."
HiJinx 2018 / Philadelphia, PA / Official Recap
---
21) Philadelphia Folk Festival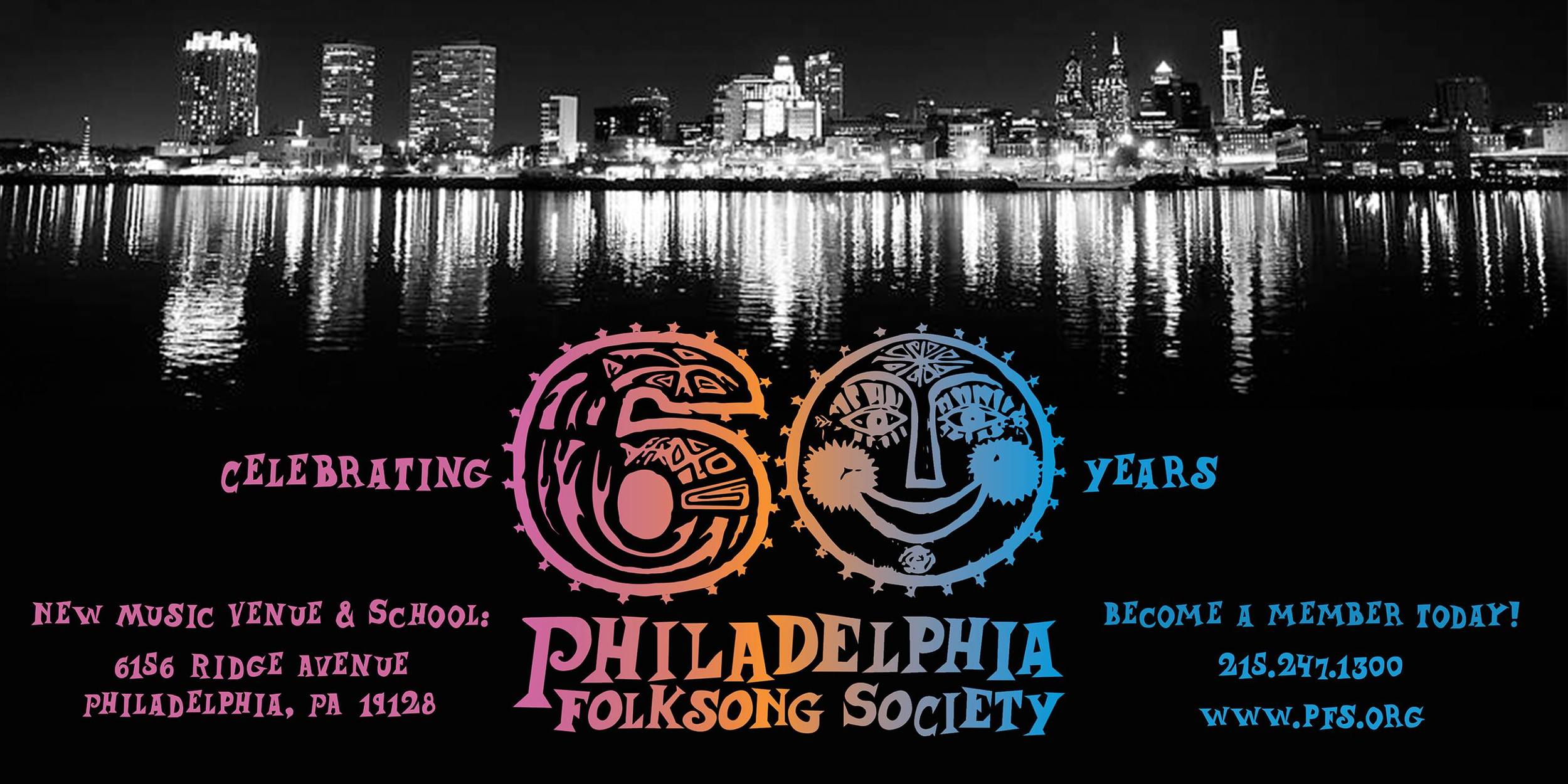 When: August 17-20, 2023
Where: Upper Salford
Genre: Folk
https://pfs.org/philadelphia-folk-festival/
https://www.facebook.com/PhiladelphiaFolkFestival/
"If you are like thousands of music lovers on the East Coast you head for Upper Salford Township near the bucolic burg of Schwenksville, Pennsylvania, a little more than 35 miles outside of Philadelphia where the legendary Philadelphia Folk Festival transforms a working farm into a magical, musical sound park.
This cherished event is the longest continuously running outdoor musical festival of its kind in North America and will celebrate its 60th Anniversary at the Old Pool Farm. Known to present superstars and rising stars alike, plans for this year's summertime extravaganza are well underway!"
PHILADELPHIA FOLK FESTIVAL 2018
---
22) Philly Music Fest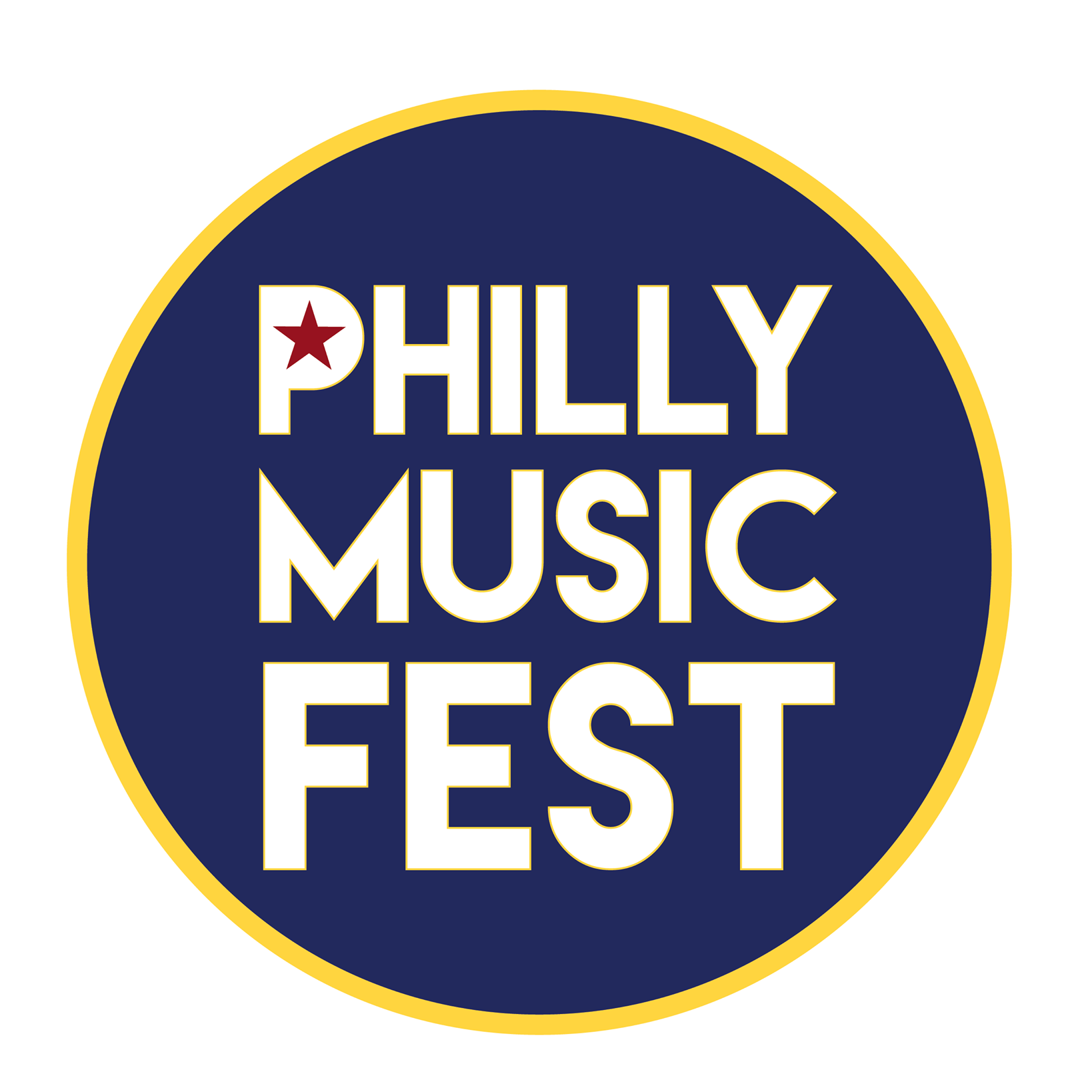 When: October 2023
Where: Philadelphia
Genre: Various
https://www.facebook.com/PHLMusicFest/
"Philly Music Fest is a non-profit organization. Our mission is to support local musicians, local music education programs and local independent music venues. The Philadelphia Music & Arts Festival is a non-profit endeavor – founded, produced and curated by Greg Seltzer. Our mission is to encourage the citizens of Philadelphia to SUPPORT YOUR SCENE.
The Festival is both a testament and celebration of the exploding music scene in Philadelphia and a showcase of up and coming artists. In addition to music, the Festival will highlight the food, beer and arts of Philadelphia. Local chefs will provide edibles, while all beer taps will be pouring only local craft beer. Local distilleries will handle cocktails. Local artists will display visual arts. The experience is an immersion in Philadelphia culture."
---
Am I Missing Any Epic Music Festivals in Pennsylvania (PA)…?
There really are so many awesome Pennsylvania festivals to choose from, but I think I put together a pretty great list featuring the best ones! If you think I'm missing any that should be added to this article, feel free to reach out to me and let me know! I'm pretty active on my social media channels, and try my best to respond to all emails within 24-48 hours!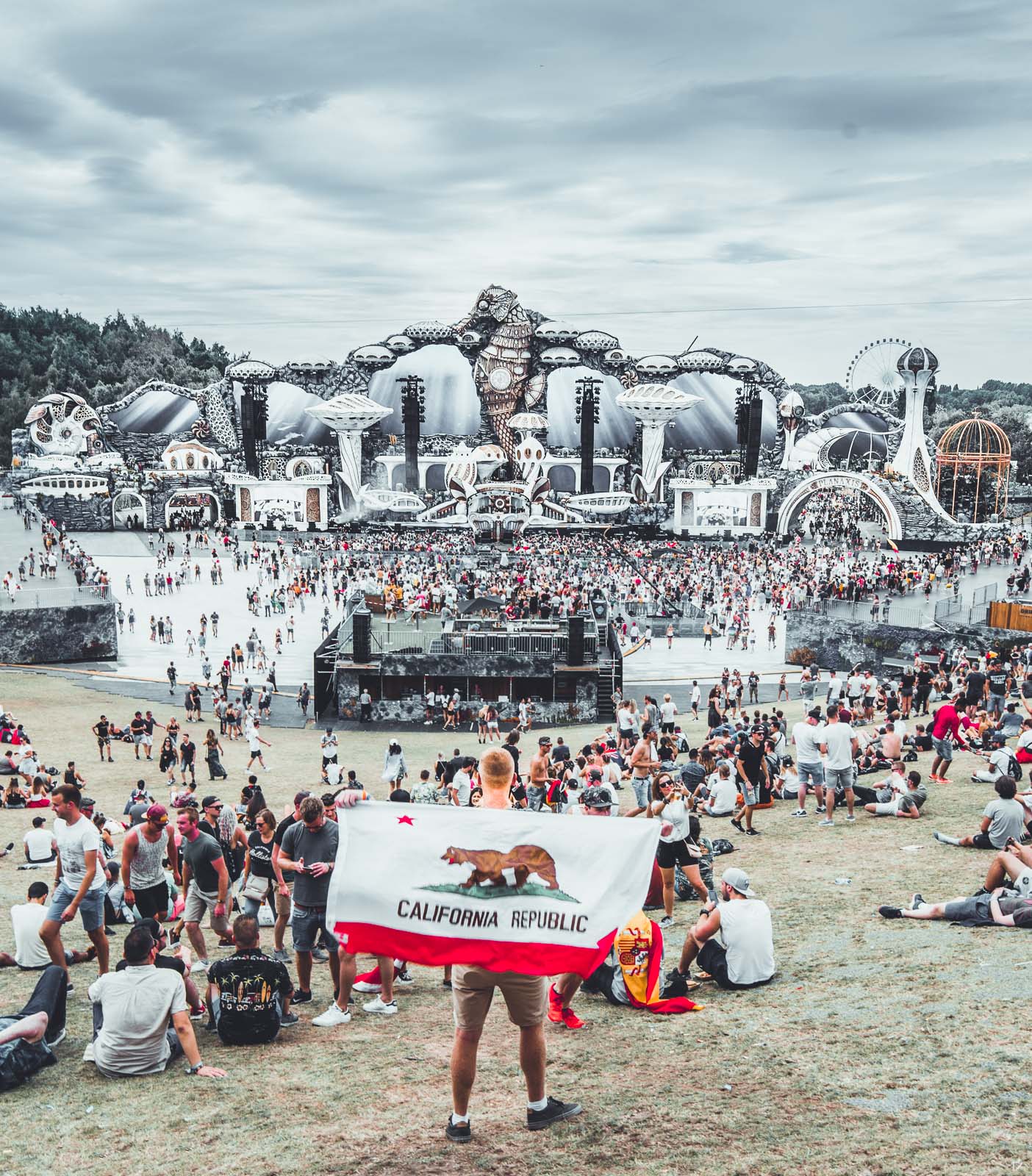 ---
Looking for other festivals in the U.S.A and around the world…?
Check out a few of my other favorite articles about music festivals!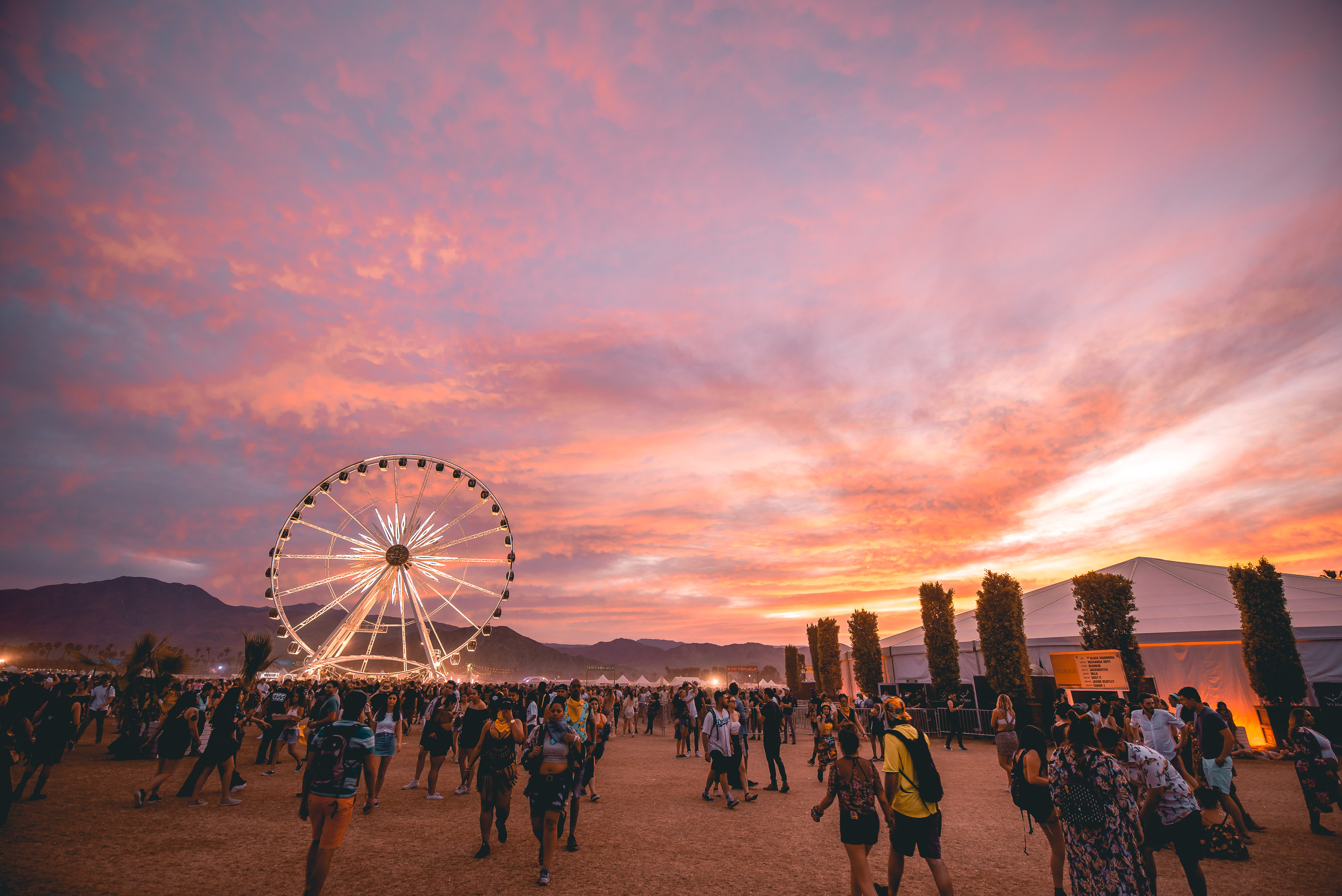 ---
SHARE WITH YOUR PA FESTIVAL 2023 SQUAD!!
https://www.jonesaroundtheworld.com/wp-content/uploads/2019/02/Big-Dub-Festival-PA-EDM.jpg
1367
2048
Dave
https://www.jonesaroundtheworld.com/wp-content/uploads/2017/03/logotry-1-1-300x106.png
Dave
2023-01-03 17:58:35
2023-02-01 04:17:38
22 Music Festivals in Pennsylvania To Experience Before you Die