Looking for awesome upcoming summer music festivals in Missouri? We got you covered! Whether you need booking info so you can apply to perform at festivals or are interested in attending events in your town or city, we have covered everything in this guide.
Peruse upcoming festivals in Missouri below and book your ticket for enjoying jazz, folk, classic, or anything you like to listen!
Also, be sure to read my guides on Festival Hydration Backpacks, Festival Camping Packing List, Festival Shoes, and Festival Gadgets to help you make the most of your time!
---
1) REKINECTION FESTIVAL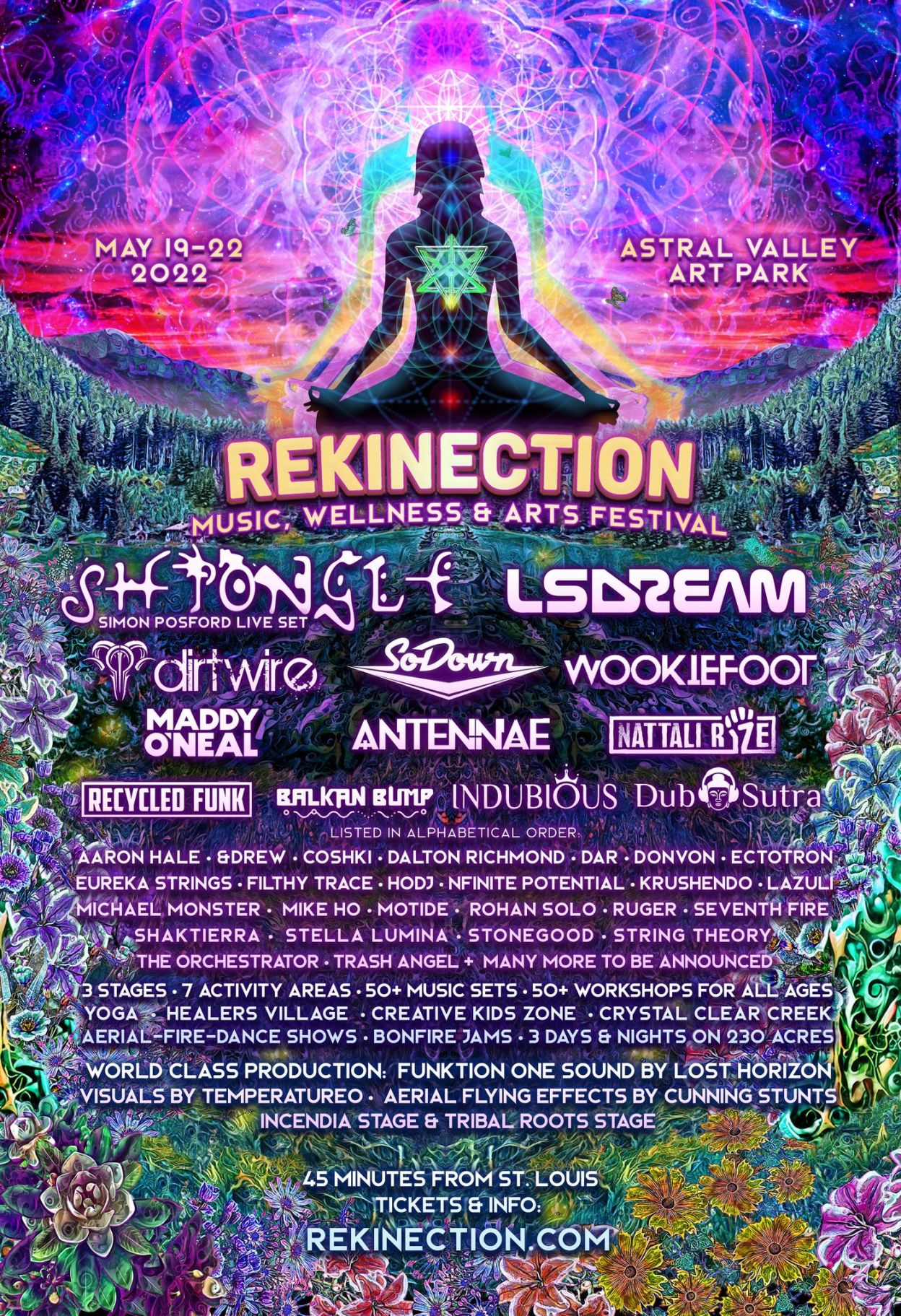 When: May 19-22, 2022
Where: French Village, Missouri
https://rekinection.com/rekinection-festival-2022/
"3 Days & Nights of Music on 3 Stages, Yoga, Aerial & Performing Arts, Live Visionary Art, Holistic Wellness & Community
We are gathering to celebrate life. Connect to each other. Lift each other up. Kinect body mind spirit. Unleash our infinite potential. Together as a community, we will create a collaborative, inspirational and exciting event that will transform our spirits and our everyday lives!
ReKinection is a collaboration of guides, performers, musicians and artists conspiring to inspire greatness by guiding people to reconnect body, mind and spirit and actively manifest their creative empowered selves."
ReKinection Festival 2021
---
2) BLUEGRASS IN THE BOTTOMS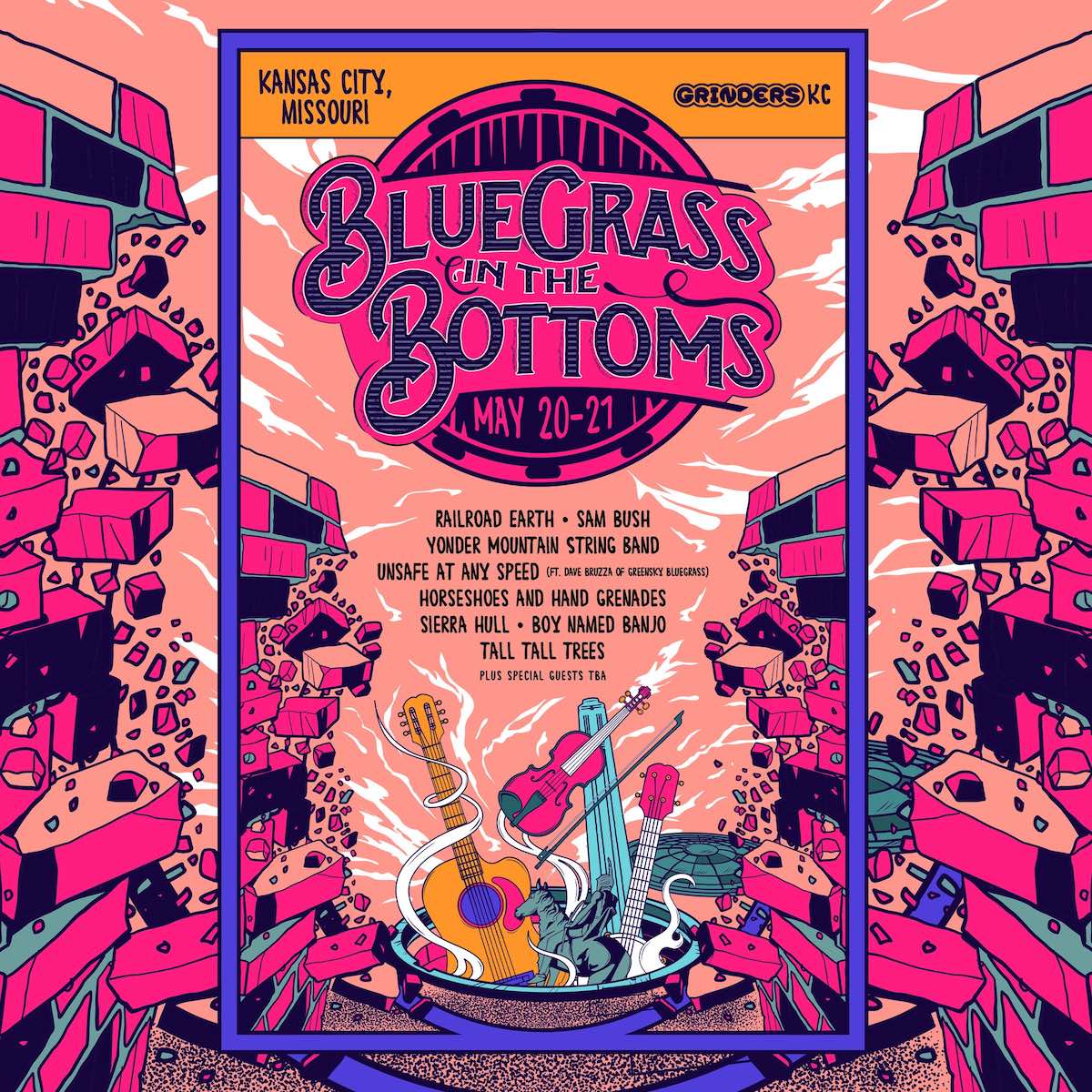 When: May 20-21, 2022
Where: Kansas City, Missouri
https://www.bluegrassinthebottoms.com/
"Bluegrass In The Bottoms is a two-day outdoor music and brews festival in Kansas City, MO. Bluegrass In The Bottoms 2022 featuring Railroad Earth, Sam Bush, Yonder Mountain String Band, Unsafe At Any Speed (ft. Dave Bruzza of Greensky Bluegrass), Horseshoes and Hand Grenades, Sierra Hull, Boy Named Banjo, Tall Tall Trees + special guest TBA . "
Bluegrass in the Bottoms comes to KC
---
3) BOULEVARDIA FESTIVAL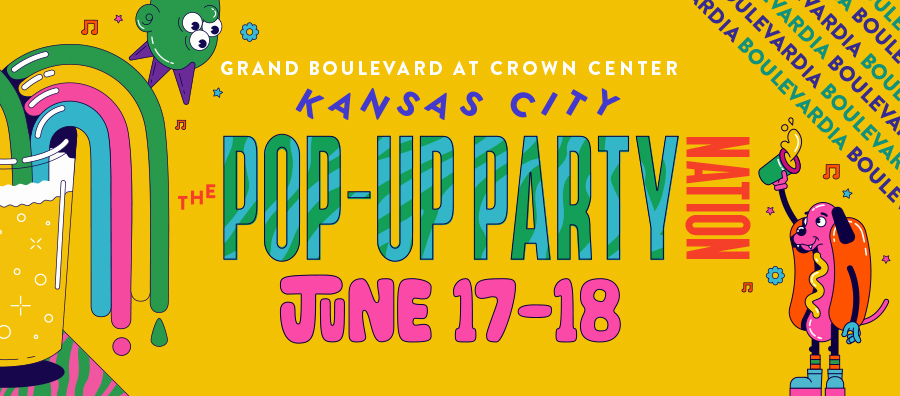 When: June 17-18, 2022
Where: Kansas City, Missouri
"We've brewed up the largest lineup ever for the return of your pop-up party nation. And did someone say silent disco? It'll be back in 2022 too! It's the largest set list in the festival's seven years in the city, according to a release from the festival."
Join the Boulevardia Festival 2022 for more info!
---
4) DANCEFESTOPIA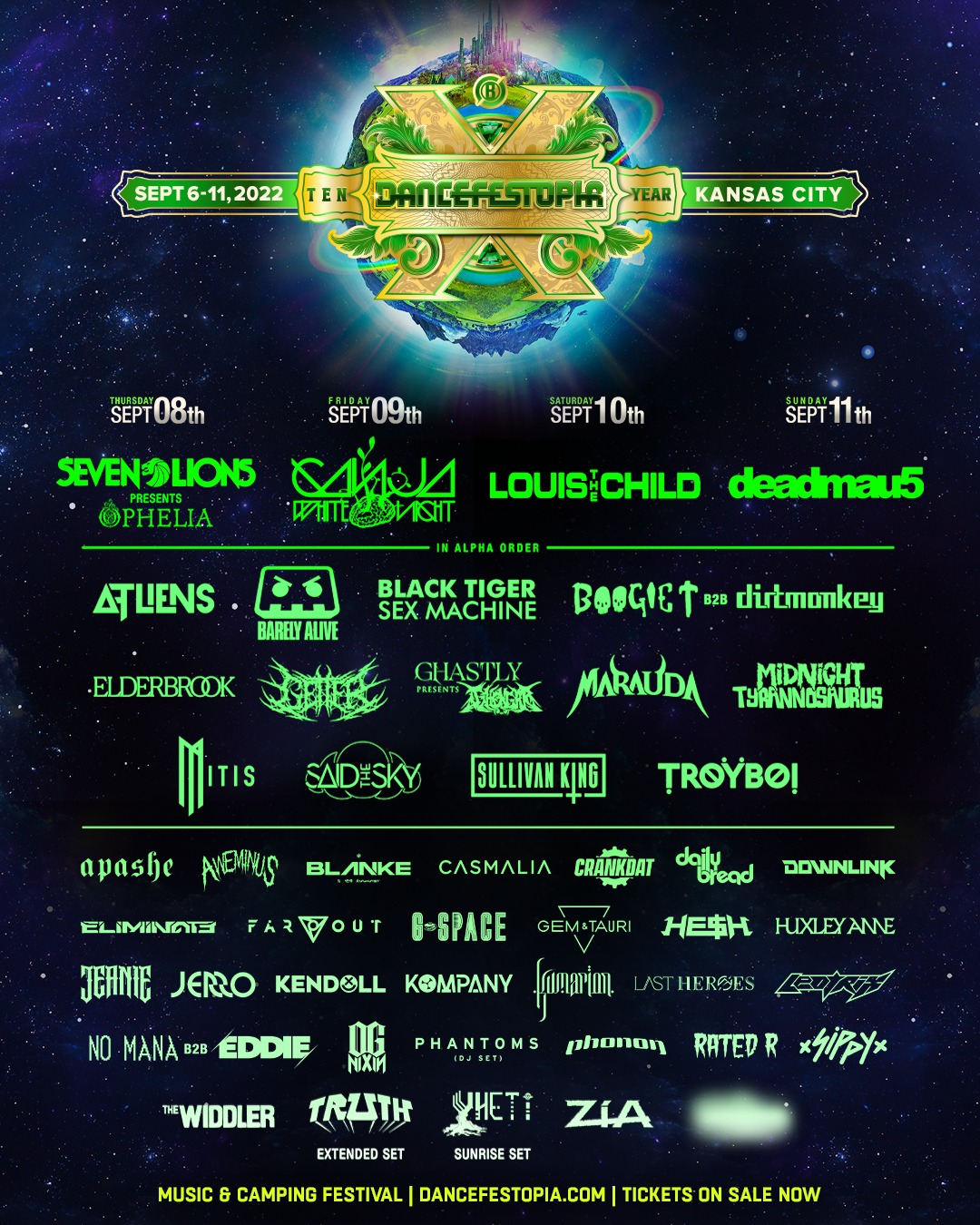 When: September 8-11, 2022
Where: Kansas City, MO
https://www.dancefestopia.com/
https://www.facebook.com/Dancefestopia/
See you in the Emerald City!
"For one weekend every fall, something magical awakes in the heart of Kansas. The Emerald City comes alive and we find ourselves in a world of enchantment, wonder, and bass. Dancefestopia is a home of happiness, love, and celebration – an escape from life's pain, stresses, and uncertainties. We carve out our own beautiful space on Earth and dance with our tribe. This is Dancefestopia.
Join us in the Emerald City as we celebrate our 10 year anniversary on September 8-11th, 2022. A weekend curated for you featuring art, forest camping, 200+ artists, world-class production, four stages, and much more."
Dancefestopia 2022 Hype Video
---
5) Santa Cali Gon Days Festival
When: September 2-5, 2022
Where: Historic Independence Square Independence, Missouri
"The first SantaCaliGon Days Festival was held in 1940 to celebrate the unique heritage of the City of Independence as the starting point of the Santa Fe, California, and Oregon Trails. A second celebration was held after World War II in 1947. The Festival was not held again until 1973.
The festival, then called Three Trails Days, featured a beard and mustache contest, the Miss Independence pageant and a pioneer costume contest. In 1974 the festival was renamed Santa-Cali-Gon Days, a name originally penned by Velma Katschkowsky in a 1940 contest to name the festival. In 47 years the Festival has evolved into one of the nations premier festivals, drawing more than 300,000 people."
Shooting at SantaCaliGon Days Festival in Independence
---
6) Stomp The Blues Festival
When: June 11, 2022
Where: Springfield, Missouri
http://www.stompthebluesoutofhomelessness.com/
"Great day of music, fun, friends and food for a great cause. Stomp The Blues Out of Homelessness, Inc works throughout the community. We have a great lineup, great food vendors and a great mission.
We will have Buckingham's BBQ, Notcho Ordinary Taco, Budweiser products, wine, ice cream, soda's and water. The bands are:
Tommy Castro and The Painkillers @7.30
Toronzo Cannon @5.30
The Cate Brothers @3.30
Josh Hoyer and Soul Colossal @1.30″
Stomp the Blues - Samantha Fish - Full Show
---
7) Pickin' On Picknic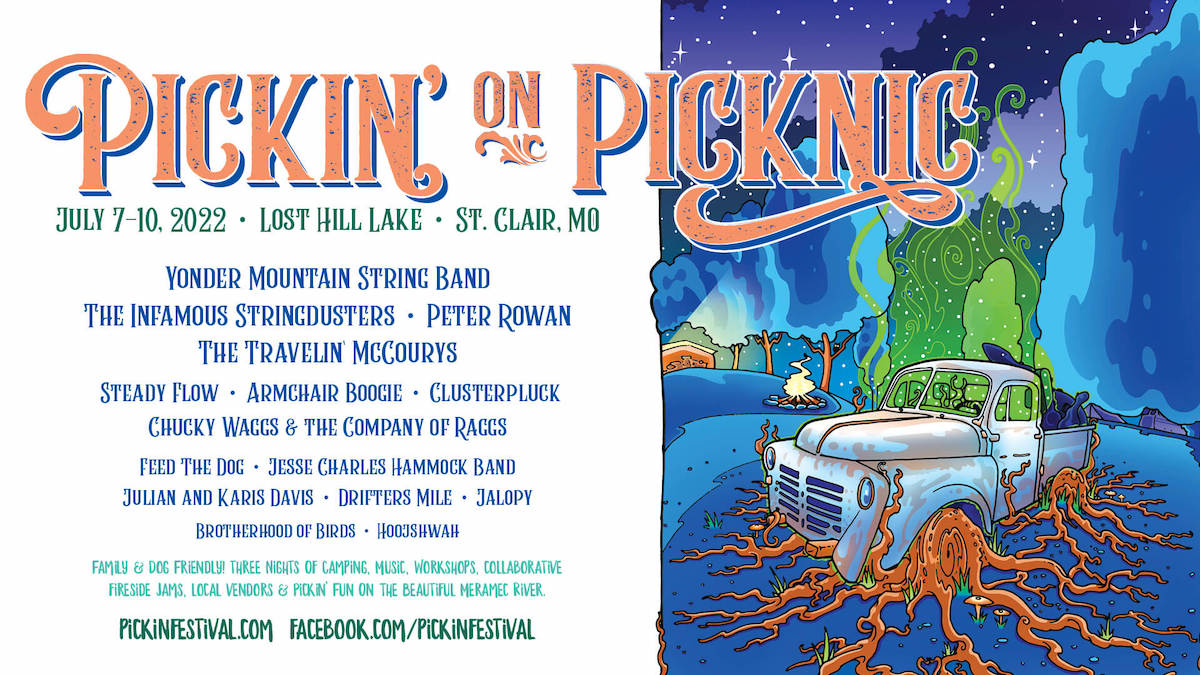 When: July 7-10, 2022
Where: Saint Clair, Missouri
"Pickin' on Music Festivals is proud to bring you year 5 of Pickin' On Picknic! This event will include camping and music for 3 days, food and craft vendors, workshops, large late night bonfires with collaborative Pickin' jams, and a Sunday morning river revival.
Located in a 50-year-old walnut grove along the Meramec River in St. Clair Missouri, this beautiful venue boasts scenic bluffs, lakes and river access in the rolling hills of Missouri for all to enjoy. We are very excited to be bringing bluegrass legends to our area for what is sure to be the most epic Pickin' On event yet!"
SNN: Pickin' Picnic music showcase
---
8) Gnomestock
When: August 11-14, 2022
Where: Waynesville, Missouri
"We are Grateful Family Productions! Gnomestock is a family oriented, grassroots festival. We are located in Waynesville, Missouri. While we are based out of Missouri, we are (literally) everywhere!
Grateful Family Productions is super excited to bring you Gnomestock 3: Return of the Gnome on August 11-14, 2022. Our event will consist of 3 days of live music, camping, Kids Kamp, late night EDM stage, foods & craft vendors, & more! This is going to be the best one yet!
Gnomestock was created "in loving memory & continuing the celebration of WoodGnome's Life & Legacy." He spent his life following music, sharing the love & light from that music, to many, many of us. He welcomed us home! He taught us the true meaning of family. "He was a Grateful Family Man!"
---
9) Spring Mountain Music Festival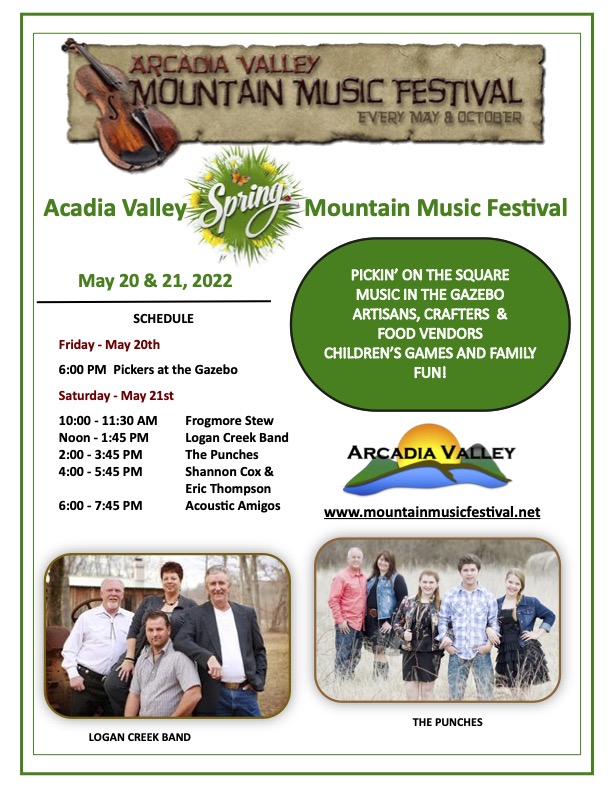 When: May 20 & 21 and October 14 & 15, 2022
Where: Arcadia Valley, Missouri
https://mountainmusicfestival.net/
"Join us for the Arcadia Valley Mountain Music Festival held every May and October! We are conveniently located only 80 miles from St. Louis in the outdoor recreation capital of Missouri's beautiful Arcadia Valley.
Admission is FREE for these wonderful family events! Activities center around the historic Iron County Courthouse Square on Main Street in Ironton. You'll find a variety of Music, Music, Music everywhere you turn! Be sure to make your lodging reservations early! Check out camping opportunities as well.
If you're looking for Missouri bluegrass festivals and old-time mountain and Americana music, make your plans now to attend our Arcadia Valley Mountain Music Festivals."
Arcadia Valley Mountain Music Festival Spring
---
10) Roots N Blues Festival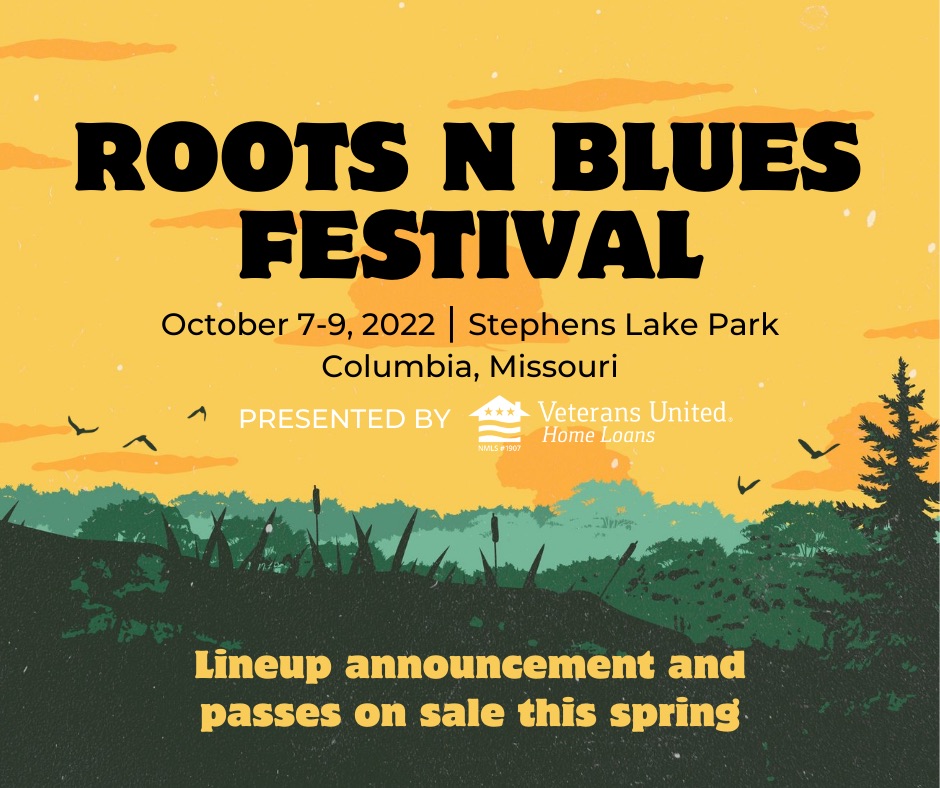 When: October 7-9, 2022
Where: Stephens Lake Park, Columbia, Missouri
https://rootsnbluesfestival.com/
"The next Roots N Blues Festival will take place October 7-9, 2022 in Stephens Lake Park, Columbia, Missouri. Check here for updates on when tickets go on sale, who will be performing, and other exciting information!
To make sure you never miss an announcement, be sure to sign up for our newsletter by scrolling to the bottom of this page and entering your email address into the blank field."
Roots N Blues Festival 2021 Recap
---
Am I Missing Any Missouri Festivals 2022?
If you've heard of any cool festivals, events, or concerts that deserve a place on this list, be sure to reach out!
I'd love to keep my list of music festivals in Missouri as up to date as possible!
---
Looking for More Incredible Festivals in the USA?
Check out some of my favorite posts below for more incredible live-music events and festivals around the world!
---
Thanks so much for reading my guide on music festivals in Missouri!
Share this article with your Missouri festival crew!
https://www.jonesaroundtheworld.com/wp-content/uploads/2022/03/Santa-Cali-Gon-Days-Festival.jpg
614
1200
Dave
https://www.jonesaroundtheworld.com/wp-content/uploads/2017/03/logotry-1-1-300x106.png
Dave
2022-03-08 17:22:22
2022-03-21 01:22:03
Top 10 Music Festivals in Missouri For Your Bucket List