Looking to enjoy the great outdoors by a Glamping Vancouver Island getaway? Well, you've come to the right place! Whether you're looking for Vancouver, BC lodges or luxurious resorts, keep reading to learn more.
Glamping in the rugged and coastal area of Vancouver Island is perfect for those who want to enjoy time in nature without sacrificing modern comforts found at Airbnbs in Vancouver and other cities.
With its combination of wild, untamed beaches and thick forests, Vancouver Island is the perfect glamping destination for enjoying the great outdoors while enjoying the comforts of a hotel.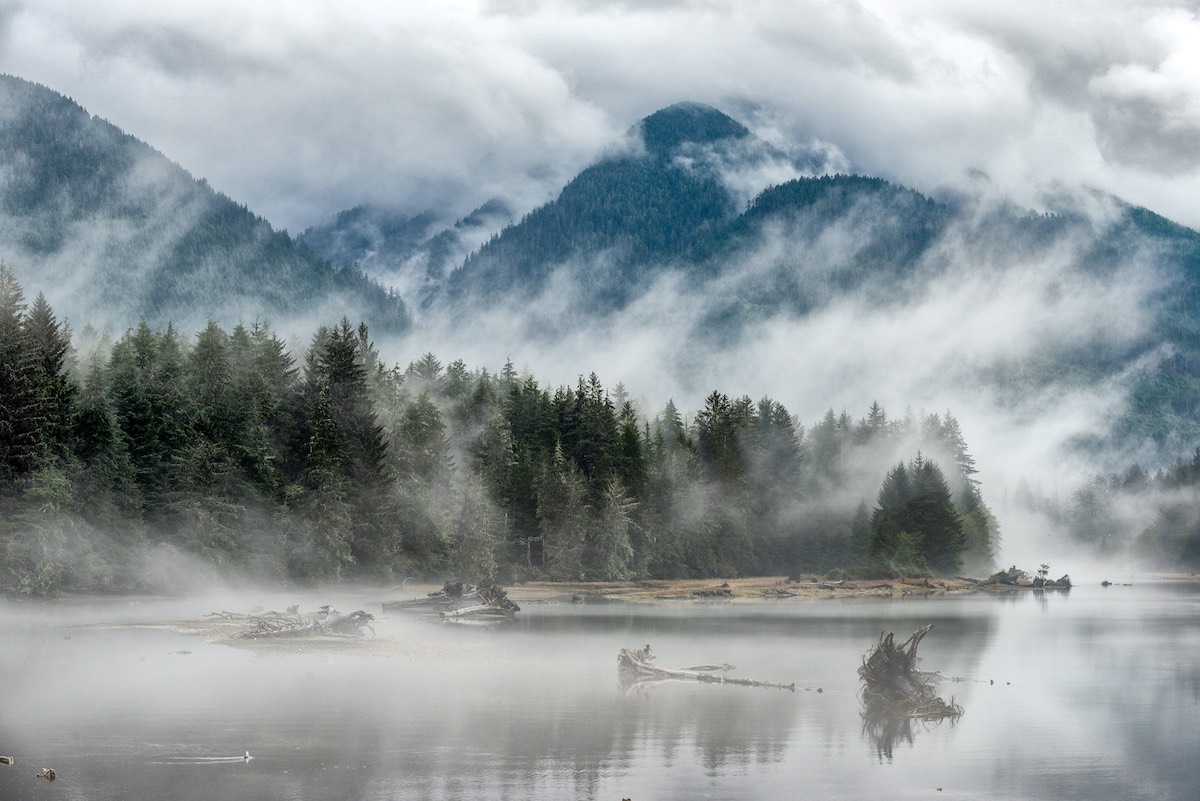 ---
Top 5 Glamping Vancouver Island Stays
Although all the glamping sites featured in this post are incredible destinations, these are the top five glamping sites on Vancouver Island.
Overall best glamping site in Vancouver Island – Wild Renfrew Seaside Luxury Tent
Best glamping site in Vancouver Island for couples – Wildpod, Tofino
Best luxury glamping site in Vancouver Island – Clayoquot Wilderness Resort
Most family-friendly glamping site in Vancouver Island – Fossil Beach Farm, Hornby Island
Most unique glamping site in Vancouver Island – Free Spirit Spheres, Qualicum Beach
Vancouver Island Travel Guide - Tofino, Victoria & Sooke!
---
The 10 Best Places for Vancouver Island Glamping
From romantic getaways to family glamping, Vancouver Island provides a number of accommodations to make your glamping stay memorable.
View the many Vancouver Island glamping sites for camping in style below, and c
---
1) Free Spirit Spheres Glamping
Location: 420 Horne Lake Rd, Qualicum Beach, BC V9K 1Z7, Canada
Price: $355+ per night
https://freespiritspheres.com/
https://www.facebook.com/freespiritspheres/
Free Spirit Spheres' magnificent forest hotel is a must-see. Enjoy being suspended in the air while you experience the peace and relaxation of being in the quiet rainforest.
You have three spheres to choose from: Eryn (the cheapest at $355), Melody, and Luna. Each sphere has a double-sized bed that sleeps two average-sized adults, with Eryn allowing for a third person to sleep in a loft bed (weight limit of 165lb/75kg).
Additional amenities include electrical heat to keep warm in cooler evenings, a refrigerator, counter space, settees, and cupboards with dishes. Filtered water and everything you need to make tea and coffee are included.
Situated on Vancouver Island, you get to enjoy all the fun one can have in the great outdoors at Free Spirit Spheres. Partake in a number of fun activities all year round, including chilling with a book at the beach, and canoeing on the freshwater lakes and rivers of Vancouver Island. Go hiking in the woods and end your busy day with dining at one of the local restaurants in the area.
View Photos, Read Reviews & Check Availability
Guest Review: "Beautiful experience. Spheres are gorgeous and comfortable. Surroundings are so peaceful. So much love was put into that place. I've been to many places but never seen one like that. Great hospitality. Loved our treat-basket. Thank you Rosie and Tom."
Most Amazing Tiny Round Tree House Fully Suspended in the Air
---
2) Clayoquot Wilderness Glamping Resort
Location: Bedwell River Valley, Alberni-Clayoquot C, BC V0R 2Z0, Canada
Price: $1950+ per night
https://clayoquotwildernesslodge.com/stay/
https://www.facebook.com/ClayoquotWildernessLodge/
Enjoy the stillness and quiet of being in Canada's remote wilderness lodge resort. You'll have spectacular views of the gorgeous green landscape from the end of your bed. With a clean, modern aesthetic and a sense of sophisticated elegance, it is no wonder the Wilderness Hotel is the most luxurious glamping destination in Vancouver Island.
At the Clayoquot Wilderness Lodge, guests have twenty-five luxurious white canvas tents to choose from, which are grouped into five types of suites. These are: the Rainforest Deluxe, Rainforest Ensuite, Waterfront Deluxe, Waterfront Ensuite, and Hillside Family. Each tent features a king-sized bed, a private bathroom (en-suite for some), a cast iron heated stove, and either a verandah or private outdoor deck.
Enjoy a relaxing spa day at the Healing Grounds Spa, which offers treatments such as hot stone massages and toning facials, yoga, and sound healing.
View Photos, Read Reviews & Check Availability
Guest Review: "Just returning from Clayoquot and still marveling at the level of service, the exquisite beauty and the sophistication of the food… luxury and adventure rolled into one. Our experience was memorable from the first minute with champagne and sparkling lemonade awaiting our arrival (post horse drawn carriage from the seaplane dock)."
Clayoquot Wilderness Resort - Glamping on the West Coast for Summer Solstice!
---
3) Fossil Beach Farm Glamping
Location: 750 Savoie Road, Hornby Island, BC, V0R1Z0, Canada
Price: $219+ per night
https://fossilbeachfarm.com/accommodation/
https://www.facebook.com/fossilbeachfarm
Treat yourself to a modest yet comfortable oceanfront glamping experience on this family-owned farm. The 100-year-old farm features fully furnished glamping tents on the high bank of Fossil Beach.
Make use of private showers and washrooms at the site's cider house in the mornings before heading to their cookhouse to share a breakfast meal with other guests.
Amenities on the property include comfortable organic cotton queen sized beds with duvets and linens provided, of course. For light in the evenings, you'll be provided with a solar lantern and a flashlight. Sit outdoors and enjoy the beautiful night sky with company while you snack on roasted marshmallows at the propane fire pit.
Other amenities include access to the beach via the oceanfront, a 16.4 ft Canvas bell tent on a sturdy wooden platform with a cedar deck, and a cool shack with BBQ, a fridge, and sink.
View Photos, Read Reviews & Check Availability
Guest review: "Amazing view and property!! Loved the outdoor cooking area and the propane fire pit. Nice Staff. Will definitely be booking again next year and staying longer."
Fossil Beach Farm - Glamping
---
4) Wildpod Dome Glamping
Location: 174 West St, Tofino, BC V0R 2Z0, Canada
Price: $198 – $350
https://www.facebook.com/wildpodtofino
Wildpod features six beautifully decorated domes located on the waterfront that overlooks the harbor. These adults-only domes each include a queen-size bed, ensuite bathroom, kitchenette, and a gas fireplace. You'll get to enjoy exclusive views of the ocean from your geodesic dome.
Besides enjoying amazing views of the sunset, diverse wildlife, and the beautiful harbor, guests can go bar-hopping, visit local restaurants, rent bikes, and go kayaking in the area.
Note: Prices vary according to the pod chosen, the day of the week, and the season. So in the low season, weekday prices range upwards from $198 and weekend prices start from $240. During mid season, expect prices to go up a bit. Weekday prices start from $225 and weekend prices range upwards of $265. Lastly, high season prices are the most expensive. Weekdays will range upwards of $310, whereas weekends will cost $350+.
View Photos, Read Reviews & Check Availability
Guest Review: "The location is perfect for exploring Tofino on foot, and the views are awesome from the pod, watching otters in the water along with the boats zipping back and forth. Would love to stay again sometime."
My Wild pod Waterfront Glamping Experience in #tofino
---
5) The Rainforest Yurt – An Elven Sanctuary
Location: Courtenay, Vancouver Island, British Columbia, Canada
Price: $129+ per night
https://www.airbnb.com/rooms/39029099
A top-rated Vancouver Island glamping spot is The Rainforest Yurt – An Elven Sanctuary with a 4.99 star-rating on Airbnb. The hosts, Tal and Nao, are incredibly welcoming and helpful and will make your stay a memorable experience.
Situated on the edge of the woodland surrounding their homestead, the previously canvas yurt was reinforced with a wooden frame and roof to better insulate it and protect it from the elements. This allows guests to enjoy warm and cozy winter evenings, and cool and ventilated summer days.
Environmentally-conscious glamp-goers will be impressed at the effort the hosts have made to conserve energy and reduce pollution. Electricity to the yurt is supplied by hydropower, with heating being provided by the use of propane gas.
Enjoy air that's been naturally-filtered by the house plants and the warmth of natural light on your skin, thanks to the yurt's vast windows and skylights.
Amenities of this eco-friendly glamping spot include a fully equipped kitchen, with a gas range and oven, a full-sized refrigerator, additional counter space where you can meal-prep and entertain, and a custom-made concrete countertop. Lastly, have lovely dinner conversations with friends and family at the maple wood dining room table in the yurt.
View Photos, Read Reviews & Check Availability
Guest Review: "A magical, sacred and peaceful space. We thoroughly enjoyed our stay. We look forward to returning."
Magical Yurt with Spiral Staircase Loft & Exterior Wooden Shell - Full Tour
---
6) Woods on Pender Glamping
Location: 4709 Canal Rd, Pender Island, British Columbia V0N 2M1, Canada
Price: $62+ on average
https://woodsonpender.com/accommodations/
https://www.facebook.com/woodsonpender
"Three Unique Glamping Experiences to Suit Your Getaway Dreams"
This budget-friendly glamping spot doesn't skimp on comfort, style, or amenities. Woods on Pender offers spacious bathrooms with instant hot water, and you can dry yourself off with thick 100% cotton towels. Your spacious bedroom comes with a comfortable queen-sized bed with 100% cotton sheets. For cooler nights, grab the extra blankets from the drawers.
Enjoy steaks on the portable BBQ on the covered deck and soak in a hot tub after a long day of hiking and adventure-seeking on Pender island. For a little water action, go kayaking or SUP boarding. If you'd like something different, try paddle board yoga, for a fun twist on yoga.
Go whale-watching and marvel at majestic orca and humpback whales with Salt Spring Adventure Co. Other animals you may see include birds of prey such as bald eagles and adorable sea lions.
View Photos, Read Reviews & Check Availability
Guest Review: "Great place to stay while discovering what BC's Gulf Islands have to offer. Comfortable and well equipped, you should find a spot here that fits your needs. Enjoy the area and rest up at Woods..after a day full of hikes and ferry travel, it was great to return to the comfort of our cabin & trailer ..great visit..thanks!"
3 Nights Glamping in an Airstream (near Vancouver) | Pender Island, BC, Canada
---
7) Wild Havens Glamping
Location: Pemberton, British Columbia, Canada
Price: $585+ (based on two nights and with a minimum booking charge of $2,500).
https://www.facebook.com/wildhavensglamping/
Glamp it up in Wild Havens' Luxury Tents from $585 per night. Keep dry in these pop-up tents made from a waterproof coated tight weave cotton. Guests have a range of options from unfurnished to furnished tents. Just make sure you call or email them to work out a quote.
Included in the furnished package is clean bed linen, duvets, pillows, floor matting, door mats, beautiful fairy lights, bunting, a lantern for lighting at night, a side table and storage box. Depending on your needs, you can choose any combo of single or queen beds.
These comfortable yurts sleep upwards of two people (from a medium tent upwards), so be sure to select the correct tent for your glamping needs.
View Photos, Read Reviews & Check Availability
---
8) Bodega Cove Glamping Cabins
Location: 18680 Porlier Pass Rd, Galiano Island, British Columbia V0N 1P0, Canada
Price: $234+ per night (minimum stay of two nights)
https://www.bodegaridge.com/cabins
https://www.facebook.com/bodegaridge/
These cabins built from old growth cedar offer you the look and feel of vintage camp aesthetics while allowing you to enjoy the updated modern amenities.
Premium amenities in each log cabin include a French press for delicious coffee, Wi-Fi, a blow dryer, heating, a wood stove fireplace for cooking hearty meals, kitchen basics such as cutlery, crockery, a toaster, pots and pans, and a strainer.
Pet-owners and their furry friends are welcome in dog-friendly units which provide dog beds and bowls.
Enjoy the breathtaking scenery and cool fresh air of the beautiful Galiano Island. Go for a stroll or hike and take in the incredible beauty of the coastline. End your day with a lovely meal at Pilgrimme, an award-winning restaurant that's hard to get into. So ensure you've reserved a spot well ahead of time.
View Photos, Read Reviews & Check Availability
Guest Review: "Special mention must go to the log cabins, which are just fantastic… so cozy when you have a fire lit, there are enough modern touches to make your stay extra comfortable."
Little Cabin by the Sea|Galiano Island Travel Vlog|British Columbia
---
9) Wild Renfrew Seaside Luxury Glamping
Location: 17310 Parkinson Rd, Port Renfrew, British Columbia V0S 1K0, Canada
Price: $369+ per night
https://wildrenfrew.com/accommodation/seaside-luxury-tents-2/
https://www.facebook.com/wildrenfrew
Enjoy the best of both worlds with this glamping location that offers an upscale "camping" experience. This secluded beachside retreat offers you a spectacular view of the Port of San Juan. In addition, you'll enjoy views of the West Coast Trail and surrounding bluffs.
Your stay in this tent will be a comfortable experience as it is furnished with plush high-end furniture and has a private wood-burning sauna for times when you need to let it all out. Wash off the dirt from hanging out in the woods in the rustic outdoor shower.
Amenities included in this glamping spot include Wi-Fi, a microwave-equipped kitchen, free toiletries, fresh bed linen and towels, and an electric tea pot to make a refreshing cup of tea (or two).
View Photos, Read Reviews & Check Availability
---
10) Owl's Perch Treehouse Glamping
Location: Sooke, Vancouver Island
Price: $166+ per night
Elevsated 30 feet high in the air, this truly spectacular treehouse experience must be added to your Vancouver Island glamping bucket list! It's built upon large cedars and 1 giant maple using tree tabs, which gives it that true childhood treehouse feeling but with a luxurious touch.
There's a comfortable loft bedroom, bathroom, and small kitchenette for basic cooking needs. The living room also comes with a sofa, fireplace, and Smart TV with Netflix included so you can binge some shows while sitting amongst the trees after a long day of exploring!
And one of the best parts about Owl's Perch Treehouse is the large private deck amongst a canopy of trees, ideal for watching sunrise while you sip on your morning coffee!
View Photos, Read Reviews & Check Availability
---
Am I Missing Any Vancouver Island Glamping Spots?
Have you gone glamping on Vancouver Island and stayed in some amazing places that I didn't include in my list? If so, please let me know. I'd love to add these to my list of Vancouver Island glamping spots.
---
Looking for more Glamping Getaways?
My travel blog is filled with dozens of incredible guides to the best glamping sites in North America (and the world)! Check out a few of my favorites below and let me know if you've got any questions!
---
THANKS FOR READING THIS LIST OF MY FAVORITE VANCOUVER ISLAND GLAMPING SPOTS!
SHARE THIS GUIDE WITH ALL YOUR TRAVEL BUDDIES
https://www.jonesaroundtheworld.com/wp-content/uploads/2022/03/Vancouver-Island-Canada.jpg
801
1200
TravelTractionsJATW
https://www.jonesaroundtheworld.com/wp-content/uploads/2017/03/logotry-1-1-300x106.png
TravelTractionsJATW
2023-01-13 18:24:09
2023-04-18 17:08:51
TOP 10 Glamping Vancouver Island Sites For Your Bucket List