Planning a trip or weekend getaway and searching for the best Glamping Georgia sites? The state is renowned for its stunning outdoor offerings, and going glamping in Georgia definitely deserves a place on your bucket list!
As the great Ray Charles once sang, I've got Georgia on my mind. And why wouldn't you? "The Peach State", as its slogan goes (Georgia peaches are succulent and incredible), offers the best of both worlds. Vibrant, culturally rich cities and magnificent wide-open spaces the Dixie Chicks would have sang about… if they weren't from Texas.
Georgia is stunning from end to end, and its cities, towns and mountains should be explored by everyone who has the opportunity to get down there. And to experience it by doing some Georgia glamping will take your trip to a while other level.
---
Quick Breakdown of Georgia Glamping
There are so many great glamping sites in Georgia, I've done the legwork for you and shortlisted the five best offerings in "The Peach State'. I've chosen these to match a range of budgets, glamping style and group sizes.
The Best Overall Georgia Glamping – Luxury Glamping | Secluded Yurt & Private Lake
The Best Luxury Georgia Glamping – "Canopy Blue" Luxury Treehouse
The Best Glamping Near Atlanta, GA – Getaway from Atlanta
The Best Cheap Georgia Glamping – Glamp in this Magical Teepee in the City, with AC!
The Best Unique Georgia Glamping – Glamping '60s Style with a Romantic Outdoor Bath!
The Best Georgia Glamping For Couples – GO WEST: Romantic Couples Getaway
Throughout this Georgia glamping list, I have included pictures and videos of the glamping sites that made the cut, as well as some other helpful Georgia guides. Also, don't miss my articles on Top 15 Music Festivals in Atlanta and my Airbnb Savannah GA guide!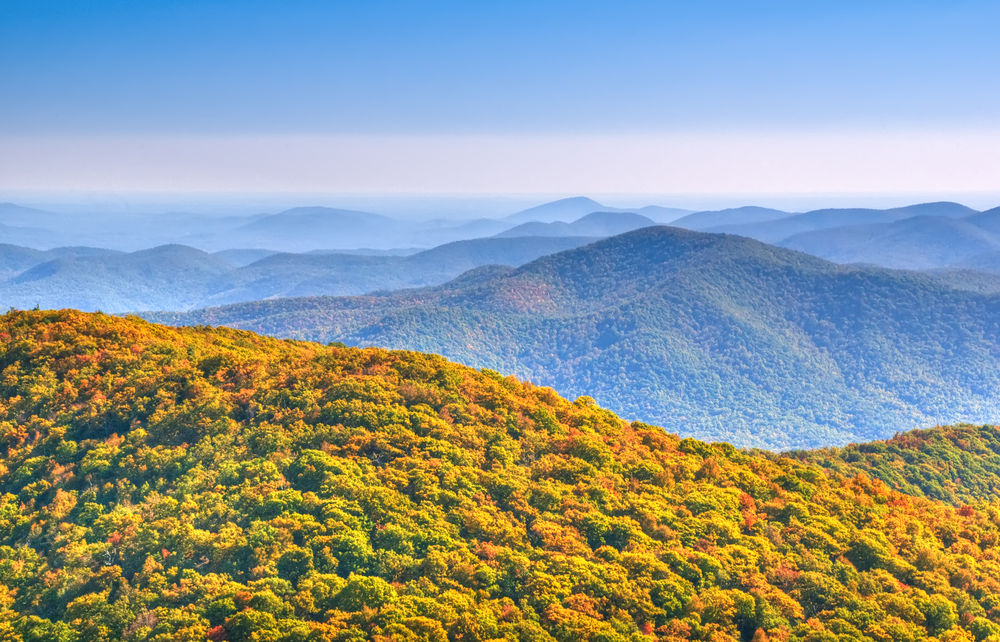 ---
The Best Destinations For Glamping in Georgia
Glamping in Georgia is an adventure and will take you from the comfort of Atlanta backyards to mountain peaks of North Georgia – and everywhere in between. Tents, RVs, Airstreams and treehouses await you.
Another great song said that the devil went down to Georgia, and if that's true, I'm with him! Let's head down to check out these gorgeous Georgia glamping destinations together…
---
1) Luxury Glamping | Secluded Yurt & Private Lake
Location: Atlanta, Georgia
Price: $212+ per night
Sleeps: 5
The Best Overall Georgia Glamping
It doesn't get any better than having a totally private lake next to your luxury glamping accommodation! Leave the tent at home and live lavishly for the weekend at this location just 30 minutes outside of Atlanta. The yurt has all the conveniences of home, from electricity to AC, a hot water bathroom, kitchenette, and comfortable queen bed, twin bunks, and futon.
The property itself is 80 acres of private land, giving you the opportunity to get away from it all while actually being just outside the city! Just a few steps outside the spacious and well-lit yurt is a sprawling deck with gas grill, fire pit, and private dock to sit and relax or make use of the provided kayaks. It doesn't get any better than this for glamping in Georgia!
View Photos, Read Reviews & Check Availability
---
2) Canopy Blue Luxury Treehouse Glamping
Location: Blue Ridge, Georgia
Price: $320+ per night
Sleeps: 6
The Best Luxury Treehouse Georgia Glamping
Located in the heart of 4 private acres of pristine wilderness just 10 minutes from downtown Blue Ridge, this three-story treehouse is by fat the best luxury glamping found in Georgia! A truly unique property, the architectural and interior design go above and beyond to offer both style and comfort for an unforgettable stay.
You'll have the modern comforts of home such as flatscreen TV's with streaming services, wifi, fully equipped modern kitchen, and the luxurious bonus of a hot tub on the back deck. However, the property's location provides seclusion amongst the lush green trees. This is the ideal location to get away from it all while for travelers wanting a 5-star experience (which is the rating this rental has maintained after nearly 300 reviews!).
View Photos, Read Reviews & Check Availability
---
3) Timberline Glamping
Location: 4 Locations in Georgia
Price: $164+ USD per night
https://www.timberlineglamping.com/
https://www.facebook.com/timberlineglamping/
A UNIQUE GETAWAY COMBINING MODERN COMFORT & THE GREAT OUTDOORS
"Glamping is all about the 'experience'. It's about getting back to nature without getting back to basics. At Timberline Glamping, you won't be sleeping on the floor in a hot tent. There's an accommodation type for everyone. From large safari tents and cozy bell tents to Retro RV's, we have something that can appease the fanciest traveler.
Whether it's a weekend getaway with your significant other, a family experience to make memories with your kids, or a group outing with your best buds, we can't wait to host you and your party!"
This is easily the BEST company offering different Glamping Georgia experiences that will keep you coming back every year! They have locations in Amicalola Falls, Clarks Hill Lake, Hillsborough River, and Kingston Downs.
I'd recommend following them on social-media for special rates, so you can get an epic deal on your trip! I promise it'll be worth it!
---
4) Secluded Intown Treehouse Glamping in Atlanta
Location: Atlanta
Airbnb Plus: No
Superhost: Yes
Price: $300+ USD per night
https://www.airbnb.com/rooms/1415908
"We were honored to have been named Airbnb's "#1 most wish-listed property in the world"
With over 400 previous Airbnb guests giving it a near-perfect score, the Superhosted treehouse is an exclusive little abode high up in the trees, yet still in urban Atlanta. The romantic retreat has three separate areas to fulfil your mind body and spirit, with each connected by rope bridges.
Add to that deluxe bedding and linens, industrial-strength fans for summer stays, a deck with a hammock, and a lazy creek meandering below and you'll never want to leave! Despite the feeling of being far away from civilization, the luxury Georgia treehouse is just minutes from Downtown Atlanta.
If you're into this, be sure to read this guide on Treehouse Rentals in Georgia as there really are a ton of fun options to choose from across the state!
View Photos, Read Reviews & Check Availability
---
5) Secluded Log Cabin Tiny House
Location: Elberton, Georgia
Price: $168+ per night
Sleeps: 8
If you're looking to be secluded in style, this is the place! This tiny house is perfect for couples or small groups, but can accommodate up to 8 with bunk beds, a queen beds in the master bedroom, loft, and pullout couch. Make use of the modern kitchen with new stainless steel appliances and enjoy a dinner on the screened in porch or out by the fire pit!
You'll be at no shortage of hiking and other outdoor activities as well, as the property itself is located in the forest next to Lake Russell. The hosts provide kayaks, canoes, and paddle boards for your use throughout your stay, and highly recommend bringing fishing gear with you! Far enough into the wilderness to see the unspoiled night sky yet close enough to town to make quick run for supplies, this place is a nature lover's pampered paradise.
View Photos, Read Reviews & Check Availability
---
6) GO WEST: Secluded Glamping Cabin — Romantic Couples Getaway
Location: Villa Rica, Georgia (25-minutes west of Atlanta)
Superhost: Yes
Price: $202+ USD per night
https://www.airbnb.com/rooms/50098473
"Enjoy a trip back to simpler times. A time of lanterns and covered wagons."
This recently opened Glamping cabin getaway is a romantic and western-themed retreat that couples will absolutely adore! The real selling-point for booking here is the highly-detailed and unique theme rooms that will make you feel you're "Out West", and previous guests have all raved about the thoughtful touches provided by their hosts Dan & Polina.
Complete with everything you'll need for a top-notch weekend getaway, GO West is easily one of the best new Airbnb listings Georgia has to offer. Located a quick 25-minute drive from Downtown Atlanta, it's adored by both tourists and locals alike!
Set on a scenic 80-acre property with a plethora of lakes, ponds, and forests – this is a Georgia Glamping experience that couples will never forget (especially after relaxing in the luxurious 2-person jetted tub with romantic lighting!
View Photos, Read Reviews & Check Availability
---
7) Getaway Chattahoochee | Unique Cabin Glamping Georgia
Location: Suches, Georgia
Price: $120+ USD per night
"Nestled in the forests of Suches, GA, just 2 hours from Atlanta, our Outpost offers expansive on-site walking trails and stunning mountain views. Nearby, you can explore cascading waterfalls like Fall Branch Falls, Long Creek Falls, Sea Creek Falls + Amicalola Falls, and the tranquil waters of North Georgia's finest lakes like Winfield Scott, Blue Ridge, Nottely + Chatuge."
The Getaway brand is quickly making a name for itself as a go-to for mini breaks across the United States, and their Atlanta branch is one of their most widely loved. Designed to be a breezy city break from Atlanta, the luxury cabins on offer are ideal for those who aren't into tents, but still want all the perks of glamping.
With cabins for two or four, Getaway From Atlanta's accommodations are perfect for singles, couples or families. The Appalachian Trail is just 15 minutes away, as is the chance to mine for gold, to hike or to go chasing waterfalls. Nature at its best – and most glamorous!
View Photos, Read Reviews & Book Now!
QUICK BAECATION! | Getaway House Atlanta
---
8) Cherry Blossom Yurt on Lookout Mountain
Location: Rising Fawn, Georgia
Airbnb Plus: No
Superhost: Yes
Price: $120+ USD per night
https://www.airbnb.com/rooms/23698841
This one bedroom yurt in Rising Fawn is a romantic retreat perfect for a cozy couple. The standout glamping experience has achieved a near-perfect score from over 300 thrilled guests and counting.
The mountain escape boasts majestic scenery, and the space itself is ultra clean and comfortable. It has a kitchen with everything you could need, a dining area, living area, full bathroom and bedroom with a king sized bed. There's even heating, cooling and wifi! Rising Fawn is a breezy drive from Chattanooga and five miles from Cloudland Canyon National Park. Turn off your phone and immerse yourself in this remote hideaway you'll never forget.
View Photos, Read Reviews & Check Availability
---
9) Bed+Bough — An enchanting Treehouse Retreat
Location: Dawsonville, Georgia
Airbnb Plus: No
Superhost: Yes
Price: $225+ USD per night
https://www.airbnb.com/rooms/39249144
This fairytale-inspired Georgia treehouse is five-star rated from many who Airbnb guests who never wanted to leave! The one bedroom space in North Georgia is rustic and whimsical on the outside and stylish and fully equipped on the inside.
There's a king size bed in the loft bedroom, a living room, a small kitchen, outside seating, a firepit, a grill and so much more to look forward to! From your comfy perch high up in the trees, you'll enjoy the clean, crisp air of Northern Georgia, and if you want to head out and explore, there's many charming small towns in close proximity.
View Photos, Read Reviews & Check Availability
---
10) North Georgia Glamping Dome
Location: Ellijay, Georgia
Price: Contact for price
https://www.northgeorgiaglamping.com/geodesic-dome.html
https://www.facebook.com/northgeorgiaglamping
"Inspired by the desire of adventure, this Geodesic Dome rests among beautiful forests, trails and streams. Spend your night under the stars, stargazing from the magnificent deck."
Have you ever wanted to sleep in a dome? This one offers a unique glamping experience in Georgia that will leave you feeling like a million bucks! The Geodesic Dome is located on a small farm in Ellijay, and features a queen bed, two twin beds, a futon, private bathroom with tub and other comfortable furnishings. There is a rustic outdoor shower, large deck and I guarantee you've never seen the stars shine as bright as they do out here.
A stay at the dome is ideal for a family or group retreat, and if you can drag yourself away to explore this part of Georgia, you'll be met with a range of charming local towns and top vineyards. Atlanta is just over 65 miles from Ellijay.
---
11) Lotus Belle Luxury Glamping Retreat
Location: Blairsville, Georgia
Airbnb Plus: No
Superhost: Yes
Price: $100+ USD per night
https://www.airbnb.com/rooms/38905516
"Welcome! Enjoy a cozy Glamping experience. Soft, luxurious sheets, under 2 layers of comforters…one a high quality electric warming blanket (low EMF) to keep you warm in the colder months. Heaters in the Winter…A/C in the Summer for your comfort!"
This bright and sunny bell tent is one of the most highly rated glamping Airbnbs in Georgia, and Is well on the way to being one of the best luxury offerings in the state. The yurt sits on its own sprawling deck, and features a covered porch, a high quality bed, fire pit and grill.
The interiors are boho-inspired and are equipped with air conditioning for summer stays and heating for winter. Your private bathroom is just steps away. The nine acre property in Blairsville is in close proximity to horse riding and hiking trails, wineries and even the Appalachian Trail, which is just five miles away.
View Photos, Read Reviews & Check Availability
---
12) Urban Glass Tree House Luxury Glamping
Location: Atlanta, Georgia
Price: $220+ night
Last, but certainly not least, this Urban Glass Tree House located in Atlanta, Georgia is absolutely spectacular! Surrounded by trees, this secluded and modern treehouse is an architectural gem that boasts a glass rail balcony, heated tile floor, and a gourmet kitchen that all the guests adore!
For the price of this treehouse rental, you simply can't beat this luxury glamping getaway!
View Photos, Read Reviews & Check Availability
---
13) Rustic Ruby Yurt Glamping with Mountain View
Location: Wildwood, Georgia
Price: $80+ USD per night
https://www.airbnb.com/rooms/23900654
Offering outstanding value for money, the 'Rustic Ruby Yurt' is located in Wildwood, Georgia, and is one of the state's most popular Airbnb glamping experiences. The one bed handmade yurt is a cute and cozy abode, with a whirlpool tub, large deck, a firepit and a tranquil creek running past.
Just ask the fantastic host and you can gain access to the pool on the grounds. Breakfast is provided, as is a bottle of wine to welcome you. The Wildwood Valley is a serene northeastern pocket of Georgia you'll fall in love with.
View Photos, Read Reviews & Check Availability
---
14) Glamp in this Magical Teepee in the City
Location: Atlanta, Georgia
Airbnb Plus: No
Superhost: Yes
Price: $50+ USD per night
https://www.airbnb.com/rooms/12984478
Glamping in Georgia doesn't have to hurt the hip pocket. This great little backyard teepee is one of Georgia's most highly rated glamping experiences, despite having one of the lowest prices. Over 600 previous guests have raved about the comfort of the tent and the exceptional hosts who made their stay amazing. It even has air conditioning and heating, hammocks, a fire pit, a zipline and chickens and goats that call the yard home.
This clean and cozy space is located in a quiet Atlanta neighborhood, in close proximity to some of Atlanta's best dining establishments and bars. Live it up in Atlanta and save that hard earned cash for beers at a great live music venue!
View Photos, Read Reviews & Check Availability
---
15) Glamping '60s Style with a Romantic Outdoor Bath!
Location: Savannah, Georgia
Airbnb Plus: No
Superhost: Yes
Price: $75+ USD per night
https://www.airbnb.com/rooms/16612893
The Best Glamping Savannah Georgia
This cute as a button updated camper is one of Georgia's most unique glamping experiences – mostly because it has the epic inclusion of an outdoor freestanding bath! The immaculately clean camper in Savannah is bright and retro-inspired, and is the perfect space to unwind, unplug and regenerate in comfort.
It is equipped with the romantic outdoor bath, a toilet, a mini kitchen, heat and air conditioning, and is just 15 minutes from charming Savannah's Historic District, where there is so much to see and enjoy. Budget-friendly and beautiful!
View Photos, Read Reviews & Check Availability
---
16) Georgia Glamping Company
Location: Lake Lanier, Georgia
Price: $140+ USD per night
Georgia Glamping Company offers one of the the best glamping experience in Georgia, with endless rave reviews to back it up. Affordable yet luxurious, their high-quality glamping tents on Lake Lanier offer up a once-in-a-lifetime opportunity for visitors.
Ideal for solo travelers, couples or even families, the bell tents are super comfortable, equipped with luxury inclusions and allow you to overlook the serenity of Lake Lanier from your private patio seating. This northern region of Georgia is stunningly beautiful, and glamping here is a summer getaway you'll never forget.
Glamping with Georgia Glamping
---
17) Gorgeous Luxury Camping Tents on Lake near Atlanta, Georgia
Location: Ellaville, Georgia
Price: Contact for price.
https://glampinghub.com/unitedstatesofamerica/southeast/georgia/ellaville/luxury-camping-atlanta-georgia
These neat and luxurious glamping tents in Ellaville, Georgia, have a perfect five-star score on glamping go-to Glamping Hub. There are six private tents on the property, which have all been verified for quality. Each tent comes with heating, air conditioning, a private bathroom with toilet and shower, a coffee machine, hot water, a mini fridge and a porch with lake views.
The beds are plush and high quality. The small southwestern Georgia town of Ellaville is another charming corner of this great state, with shops to stock up on essentials. Ellaville is approximately two hours drive from the capital of Atlanta.
---
18) La Bella Bell Glamping Tent at Tiny-Living Farm & Homestead
Location: Canton, Georgia
Airbnb Plus: No
Superhost: Yes
Price: $100+ USD per night
https://www.airbnb.com/rooms/39216368
This five-star rated Georgia glamping tent isn't just a great space in itself, but offers the opportunity to stay on a unique tiny living farm. Managed by thoughtful and efficient hosts, the bell tent offers beds for three people spread out over an impressive 200 square foot interior. The waterproof canvas tent features relaxed, boho interior design elements, has heating and cooling, a basic kitchen, a fire pit outside and so much more!
The property, Splendor Oaks, is located between Atlanta and the Blue Ridge Mountains, and the five acre property is a woodsy retreat with a mini farm and other tiny living accommodations. Be sure to explore your surroundings during your peaceful stay!
View Photos, Read Reviews & Check Availability
---
19) Treehouses at Candlelight Forest/Le Petit Chateau
Location: Chickamauga, Georgia
Airbnb Plus: No
Superhost: Yes
Price: $200+ USD per night
https://www.airbnb.com/rooms/18576152
This beautiful treehouse is a luxurious way to experience glamping in Georgia. The secluded abode in Chickamauga – "Le Petit Chateau" – is one of two treehouses on the resort of Candlelight Forest, and offers interiors you wish you lived in full time. The two bedroom treehouse is inspired by French Provincial interior design, and is equipped with a living room, bathroom and queen bed space on the lower level, and four twin beds and a half bathroom on the upper loft.
Enjoy the warm Georgia weather on the back deck, which features a grill, and prepare food in the outdoor kitchen on the back porch. Chickamauga is nestled in the picturesque Chattanooga Valley, with many national parks and state parks in close proximity. Atlanta is just under two hours drive away, and Chattanooga, Tennessee, is less than 30 minutes.
View Photos, Read Reviews & Check Availability
---
20) Beautifully, Updated '69 Airstream in the City
Location: Atlanta
Airbnb Plus: No
Superhost: Yes
Price: $50+ USD per night
https://www.airbnb.com/rooms/23484770
Save your travel kitty for some of Georgia's famous comfort food, and save on a stay at this gorgeous vintage Airstream in Atlanta. The highly rated and super popular Atlanta Airbnb offers the chance to glamp in one of the States' coolest cities.
The renovated 60's Airstream is a design dream, with boho-inspired interiors that offer both heating and cooling. There's a cute kitchen, dining booth for two and full size bed to snuggle up in. The fab hosts provide their own bathroom and shower inside the main home. This Atlanta neighborhood is central and near to many leading restaurants, bars and live music venues.
View Photos, Read Reviews & Check Availability
---
Georgia Tours & Airbnb Experiences
Hit the pavement to explore Atlanta's lesser visited neighborhoods, take a historic trolley ride around Savannah or paddleboard with the best in the business on picturesque Hilton Head Island with these bestselling and super popular Georgia tours and experiences.
---
"Do it for the Culture." Atlanta Tour
"The inner city or lower-income areas within a city sometime gets a bad reputation. Often known for Gun violence, poverty & drugs but they are far greater than that. A lot of amazing people have submerged from lower-income areas and those people happen to be very talented and successful. To know their background and to be able to see where they came from are hidden treasures that I would like to offer you."
https://www.airbnb.com/experiences/866005
Price: From $50 USD (3 hours)
Review: "Bianca and the driver were amazing. This was the first time I had been back to Atlanta since I lived there and it was my birthday!!! They made me feel special with my birthday shout out!! It was so turnt up. Saw so much and took lots of pictures!!! Thank you for doing this for the culture!!" – Diesha
View Photos, Read Reviews & Check Availability
---
Historic Savannah Trolley Tour – Overview
"Take a 90-minute trolley tour of Savannah to get an historic overview of the beautiful city. Enjoy a narration through 270 years of American history, as you tour one of the largest National Urban Historic Landmarked Districts in America."
https://www.getyourguide.com/activity/savannah-l1098/historic-savannah-trolley-tour-overview-t23022?utm_force=0
Price: From $40 USD (100 minutes)
Review: "Our Guide Ashley was awesome, she was funny, informative, engaging, knowledgeable, personal and just fun to be around for an hour. Not one moment of the tour was boring. Except for the torrential rain (which we expected) toward the end. The tour was absolutely awesome. Give that Girl a Raise LOL. Thank you. Keep up the good work." – Corlissa
View Photos, Read Reviews & Check Availability
---
Paddleboard with a SEAnic paddle
"We will venture into Skull Creek with each adventure personalized to individual or group. Don't feel like standing up? That's okay too! Each paddleboard experience will be based on the tides, wind and weather, and tailored specifically to your liking. Don't see a time offered that is convenient for you? Just ask and I can work around your schedule."
https://www.airbnb.com/experiences/288998
Price: From $60 USD (1 hour)
Review: "What a great way to start our morning with a Paddleboard lesson from Holly. She was very patient and gave us confidence that we could master it. It was so fun and we only wish it was longer because it was such a fun family experience. Holly was great communicating and was waiting and ready when we arrived." – MK
View Photos, Read Reviews & Check Availability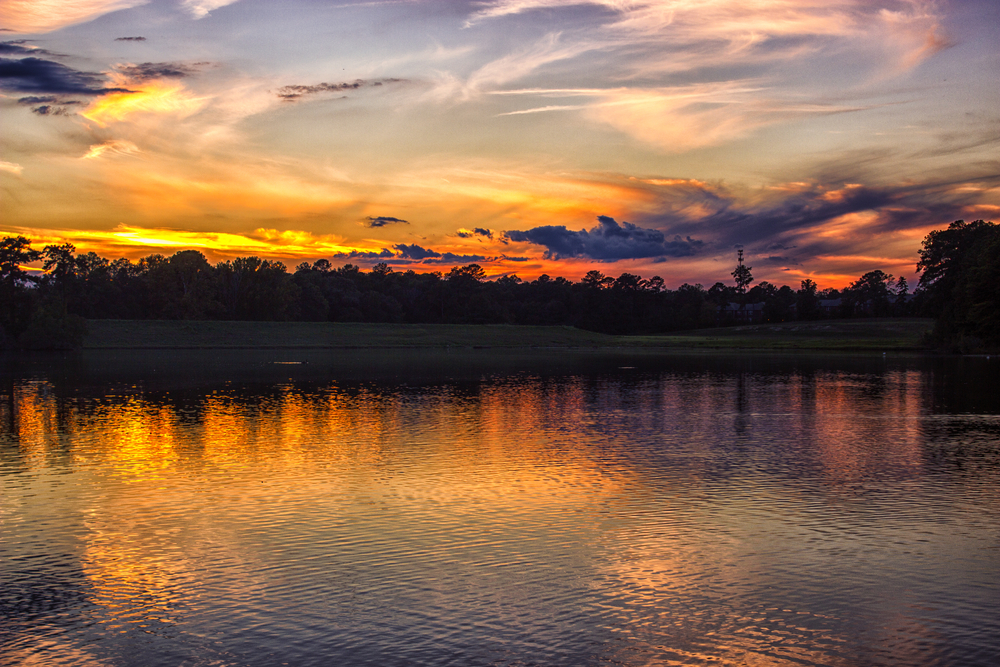 ---
Did I miss any Georgia Glamping Sites?
New glampsites are popping up across Georgia every week. If I missed a standout Georgia glamping destination that you've recently stayed at and want to sing the praises of, reach out to me and I'll see if I can add your recommendation to the list!
---
Planning a trip to Georgia or the USA?
You're in luck! I have a wide range of helpful blogs, lists, and guides on my site. These will give you top ideas on what to see, eat, drink and dance to in Georgia, along with where to rest your head at night!
---
Final thoughts on Georgia glamping…
Wow! What more can I say? Glamping in Georgia is an experience to be had, and the state is leading the charge for outstanding glamping offerings. While you're in Georgia, make sure to indulge in some of their famous southern cuisine. The state is renowned for its fried chicken, cornbread, corn on the cob, pecan pie and peaches, so ditch the diet for the duration of your trip! In Atlanta, make the most of its incredible live music scene and its unique vibe. Have a great trip!
---
Thanks for reading about the best glamping in Georgia!
Share this list with your Georgia glamping travel crew!
https://www.jonesaroundtheworld.com/wp-content/uploads/2020/07/Glamping-Georgia.jpeg
961
1440
Guest Contributor
https://www.jonesaroundtheworld.com/wp-content/uploads/2017/03/logotry-1-1-300x106.png
Guest Contributor
2023-01-11 21:30:43
2023-01-13 08:48:09
20 Best Glamping Georgia Sites For Your Bucket List