Wondering where to go glamping in Ontario, Canada? Well, you're in the right place, as this post lists 12 of the best locations for luxury camping that'll blow your mind!
Ontario is one of Canada's best-known travel destinations. It's not only home to over 250,000 different lakes, but also a space for forests and blissful outdoors where a wide range of wildlife roam free.
Ontario is also home to some of the best cities and attractions in Canada. Luckily with these glamping spots, you can experience the very best of nature and everything it has to offer. Worrying about where you'll have to brush your teeth and fearing too many mosquito bites is a thing of the past with glamorous camping.
Keep reading to learn all about which airbnbs to check out, where to go, who to go with, and what you can expect from some of the best locations for glamping in Ontario, Canada. From luxury treehouses, romantic cabins, and glamping domes – we've got it listed here!
---
Quick Breakdown of Glamping Ontario
With a range of beautiful places to discover, you may be wondering which one suits you best based on your needs. Here's a quick highlight reel. But be sure to keep reading further to find out all of the details.
Overall Best Glamping Site in Ontario – Willow Boho Bell Tent at Lakecroft
Best Yurt Glamping in Ontario – Yurt it Up North
Best Luxury Glamping in Ontario – Elements Luxury Tented Camps & Spa
Most Unique Ontario Glamping – Floating Geodesic Dome on Historic Wine Route
Best Glamping for Families in Ontario – RV Camping Farm Experience
Best Luxury Treehouse Glamping in Ontario – The Baltic
---
The 12 Best Sites for Glamping in Ontario, Canada
Ontario, Canada, has a ton of cool places to explore. From romantic getaways to necessary R&R spaces, or somewhere to unwind after a great music festivals – keep reading to discover our favorites hidden amongst the 71 million hectares of forest.
---
1) Glamping Dome in Nature
Location: Lac-Supérieur, Canada
Price: $302+ USD per night
https://www.airbnb.com/rooms/49901773
Wake up to the forest birds singing and sunshine streaming in through the open window. Get up to a warm cup of coffee that you can enjoy out on the deck overlooking the coniferous forest. This dome is perfect for a romantic getaway and a lovely night or two with your significant other.
The dome is fully-furnished with all of the usual trimmings as well as an indoor fireplace for colder days, a fire pit outside as well as a barbecue and picnic area within the vicinity. Enjoy your cup of hot cocoa outside, roasting marshmallows, and catching up with neighbor guests from the other domes.
View Photos, Read Reviews & Check Availability
---
2) The Baltic – Luxury Treehouse Glamping
Location: Minden Hills, Canada
Price: $475+ USD per night
https://www.airbnb.com/rooms/44176935
This treehouse is a little bit of home nestled between the lush green trees of the forest. The stunning Ontario treehouse rental has windows from every side that guarantee you the very best view of the world around you.
Walk into the space and marvel at the modern decor that adds a beautiful touch against the backdrop of the wild trees and the sunshine glistening through the canopy. An indoor fireplace will keep you warm, or you can head out at midnight for a dip in the hot tub outside.
Spend the bulk of your day on the wrap-around deck, catch up on your favorite book on the leather couch or enjoy some smooth jazz and vinyl records.
View Photos, Read Reviews & Check Availability
Tour of $300,000 Luxury Treehouse (The Baltic)
---
3) Fonterra Farm Glamping
Location: Consecon, Ontario, Canada
Price: $315+ USD per night
https://www.facebook.com/FronterraFarm/
"FRONTERRA promotes a reconnection to simplicity, self-sufficiency and sustainability by offering agro-tourism experiences that connect us to our food while transferring related skills that have a positive impact on the environment. Our vision is to foster this shift toward healthy, sustainable lifestyles and promote the understanding of our connection to the diversity of the natural world that sustains us."
The Fonterra Farm provides you with the utmost luxury glamping. The large canvas tents are kitted out with every amenity you may need for a relaxing weekend away. You can expect hardwood floors, an ensuite bathroom, private outdoor showers, and a reading lounge for a cozy night in.
The rustic style blends in with the natural forestry so that you can truly feel immersed in the great outdoors. There are tons to do, like hiking trails, canoeing, biking, and wine tours.
Be sure to book this place well in advance to secure your spot, as they tend to book out quite quickly.
View Photos, Read Reviews & Check Availability
---
4) Hidden & Romantic Glamping Cabin on a Horse Ranch with Hot Tub
Location: Hamilton, Ontario, Canada
Price: $186+ USD per night
Sleeps: 2 Guests
Immerse yourself in the woods. Experience the calmness and privacy of an off grid cabin in the woods, surrounded by nature and with a view of majestic horses.
The idyllic romantic glamping getaway that you and your partner will never forget! Complete with a large sliding glass door to view the morning sunrise and horses, a cozy and comfortable bedroom, and spacious hot tub to soak in after a long day of exploring!
It's completely secluded and private, and comes equipped with all the amenities you'd need for a perfect stay! Also, for the adventurous couples out there, they offer ATV rentals to explore the local area!
View Photos, Read Reviews & Check Availability
---
5) Deluxe Tree House Glamping
Location: Blackstock, Canada
Price: $200+ USD per night
https://www.airbnb.com/rooms/24372737
Enjoy an afternoon nap soaking up the sun in the hammock out on the deck, or sip an ice-cold beer while catching up on the good ol' days with your best mate in this treehouse cabin.
Nestled between the trees, this cabin will have you feeling like you're high in the canopy while overlooking the forest and making eyes at all the birds.
There's an outdoor fire pit and barbecue area where you can get some smores going or tell your favorite ghost stories. Whatever you choose to do, you'll be guaranteed some privacy as there are no visible neighbors in the area.
View Photos, Read Reviews & Check Availability
---
6) Floating Geodesic Dome on Historic Wine Route
Location: Essex, Canada
Price: $204+ USD per night
https://www.airbnb.com/rooms/44787980
This beautiful dome is a bright space floating atop Fox Creek. The biggest drawcard is the activities in the surrounding area. While the surroundings don't seem like camping at all, it does extend the more glamorous aspect of glamping.
Wake up to the sound of geese, eagles, and ducks in the surrounding creek, sit back on the love seat while you're soaking up the morning sun and enjoying a warm cup of coffee.
The dome provides everything that you may need to be comfortable. With a kitchenette, bathroom facilities, and air conditioning, the only thing to get accustomed to is boiling some water on the BBQ for a warm shower.
View Photos, Read Reviews & Check Availability
FLOATING GEODOME in ONTARIO! | Full Geodesic Dome Tour!
---
7) Yurt it Up North
Location: Rossport, Canada
Price: $137+ USD per night
https://www.airbnb.com/rooms/36422778
So, you're looking for a touch of nature without having to give up your creature comforts? Well, Yurt it Up is just the place to be. Here you can experience true glamor against the stony-colored backdrop of nature.
This beautifully decorated yurt has everything you'll need to stay alive – and then some. The yurt has a private (and separate) washroom, sauna, gazebo, and fire pit.
After lunch, get your swimming costume ready to go and dip a toe or two into the lake before finishing that novel the kids have kept you away from. This is an ideal stay for anyone looking to de-stress, especially if simple luxury is your type of thing.
View Photos, Read Reviews & Check Availability
---
8) Yurt Nature Getaway – Retreat on Herbal Tea Farm
Location: Mono, Canada
Price: $102+ USD per night
https://www.airbnb.com/rooms/8016920
This two-bed yurt is ideally located right at the Niagara Falls escarpment and set on a 10-acre herbal tea farm and right around the corner from the Bruce Trail.
This yurt also has access to a studio bathroom and shower facilities. Besides the essentials, you can also expect a yoga studio, massage therapy, and a relaxing hot tub.
Along with the beautiful environment around you, and the comforts inside, you can also take solace in knowing that there's a restaurant just five minutes away (just in case camp cooking is not your thing).
Did we mention that your dogs are allowed to join you?
View Photos, Read Reviews & Check Availability
---
9) Exquisite Log Cabin Retreat
Location: Clearview, Canada
Price: $288+ USD per night
This wonderful three-bedroom cabin on the lake is a brilliant family getaway for any time of the year. Grab the kids, and spend the day out at the beach, boating on the lake, or grilling lunch on the barbecue.
When the sun sets, you can enjoy the view from the hot tub with a glass of wine, or some champagne, depending on the occasion. If you're looking after kids, prepare a fort in the spacious lounge area, make some popcorn and watch a fun movie before bedtime.
Whichever way you choose to spend your time, there's very little opportunity to hear "I'm bored" from the younger kids as there is so much to do. This is a wonderful getaway for the tired mom just hoping to finish that Nora Roberts novel you've had your eye on.
View Photos, Read Reviews & Check Availability
---
10) Willow Boho Bell Tent at Lakecroft
Location: Prince Edward, Ontario, Canada
Price: $235+ USD per night
https://www.airbnb.com/rooms/51208529
If you're a lover of Keurig coffee, a downward dog enthusiast, and an avid hammock enjoyer, this is one of the better Boho-style tents to cater to your every desire.
During the summertime, you can explore the wilderness through kayaking, stand-up paddleboarding, and live music. Cool down in the lake, in the pool, or with a glass of chardonnay on the hammock.
The Willow Boho Bell Tent is a gorgeous little space perfect for a best friend's trip, a romantic getaway, and for anyone that simply wants to unwind on their own terms.
View Photos, Read Reviews & Check Availability
---
11) RV Camping Farm Experience
Location: Acton, Canada
Price: $109+ USD per night
https://www.airbnb.com/rooms/25995723
While cabins, yurts, and domes are all the rage these days, why not take the family out for a trip out in an RV? The retro look and feel take you back to a simpler time – and with all of these amenities, you'll definitely be reminded of life's simpler pleasures.
Close to the Bruce trail, get lost (metaphorically) in the woodlands and serenity that it offers. This motor home is located about 200m from a 10-acre farm. Allow the kids to explore the farm experience with horses, goats, ducks, and so much more.
The RV is located in a private space and offers all of the necessary amenities, including a gazebo, fire pit, barbecue station, and a beautiful space for a games evening. Enjoy the snug and cozy interior of the RV and make this your home away from home.
View Photos, Read Reviews & Check Availability
---
12) Elements Luxury Tented Camps & Spa
Location: Renfrew, Ontario, Canada
Price: $405+ USD per night
There are quite a few glamping resorts in Ontario. Some of them are quite unique, and others are exceptionally lavish. The Elements Luxury Tented camps are the epitome of what's on offer here.
The 89 acres of land – filled with forests, luxury tents, and spa treatments – has its full focus on wellness and health. If you're looking for a full reset from the everyday stress of life, this is your best shot at achieving serenity.
When you walk into your special hideaway, you'll see lots of bright whites, neutral tones, and calming hues of blue, red, or brown. The tents are fully furnished to provide you with the ultimate comfort and convenience.
With so many activities on offer both inside and outside the park, there is no way that you'll leave here with more stress than when you've entered.
View Photos, Read Reviews & Check Availability
---
Am I Missing Any Glamping Camping Spots in Ontario?
While I try to check out every place I possibly can, there may be a couple of great spots that didn't make this list. Leave a comment down below or connect with me through social media. I'm always open to learning more for future opportunities to explore the best Glamping Ontario has to offer.
---
Planning A Trip To Canada?
If you're planning a trip to Canada, you may want to know more about where to stay and what to do – or you may just need some inspiration to make sure you book that dream vacation. Here are some helpful links to guide you to your ideal holiday in Canada.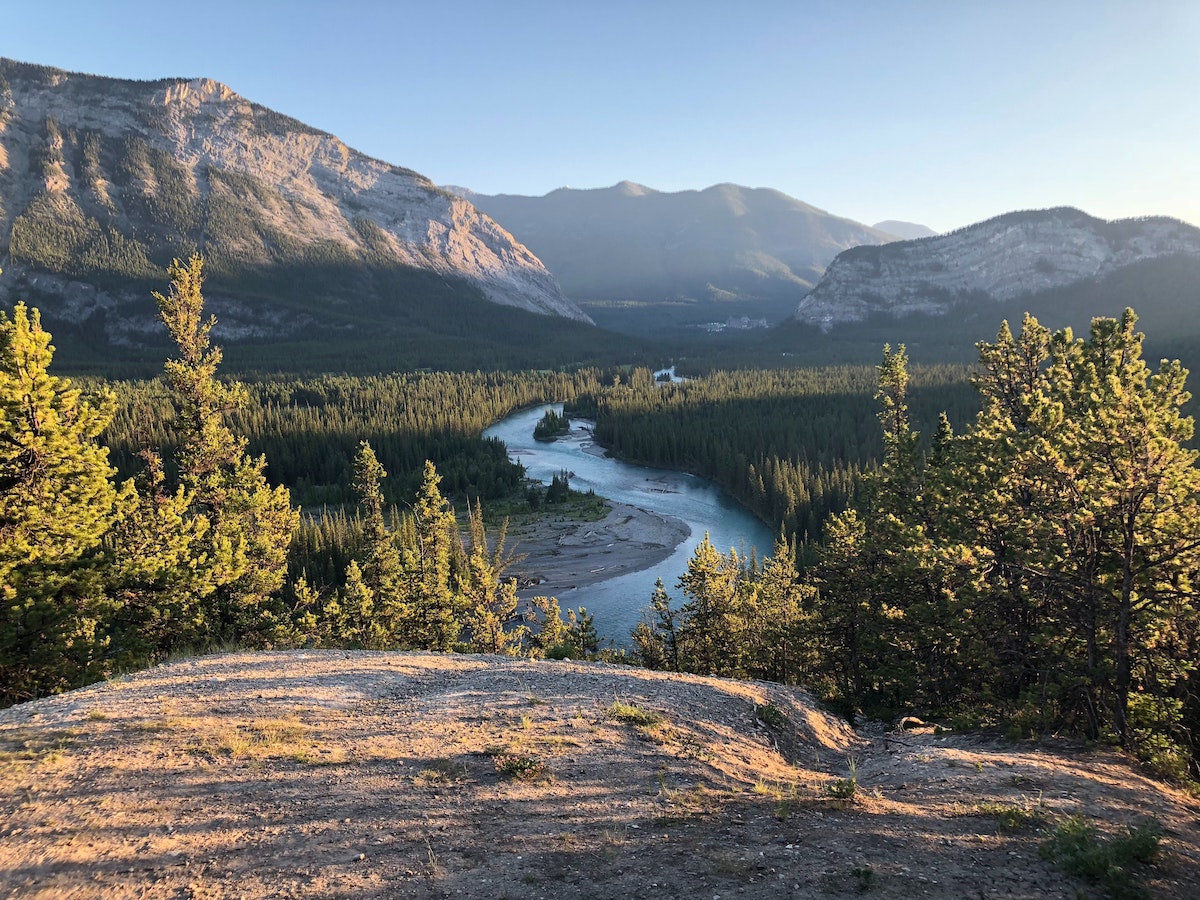 ---
Looking for more Incredible Glamping Getaways?
My travel blog has an incredible selection of glamping guides that are guaranteed to inspire you to book some more unique and nature filled getaways! Read and save some of these below!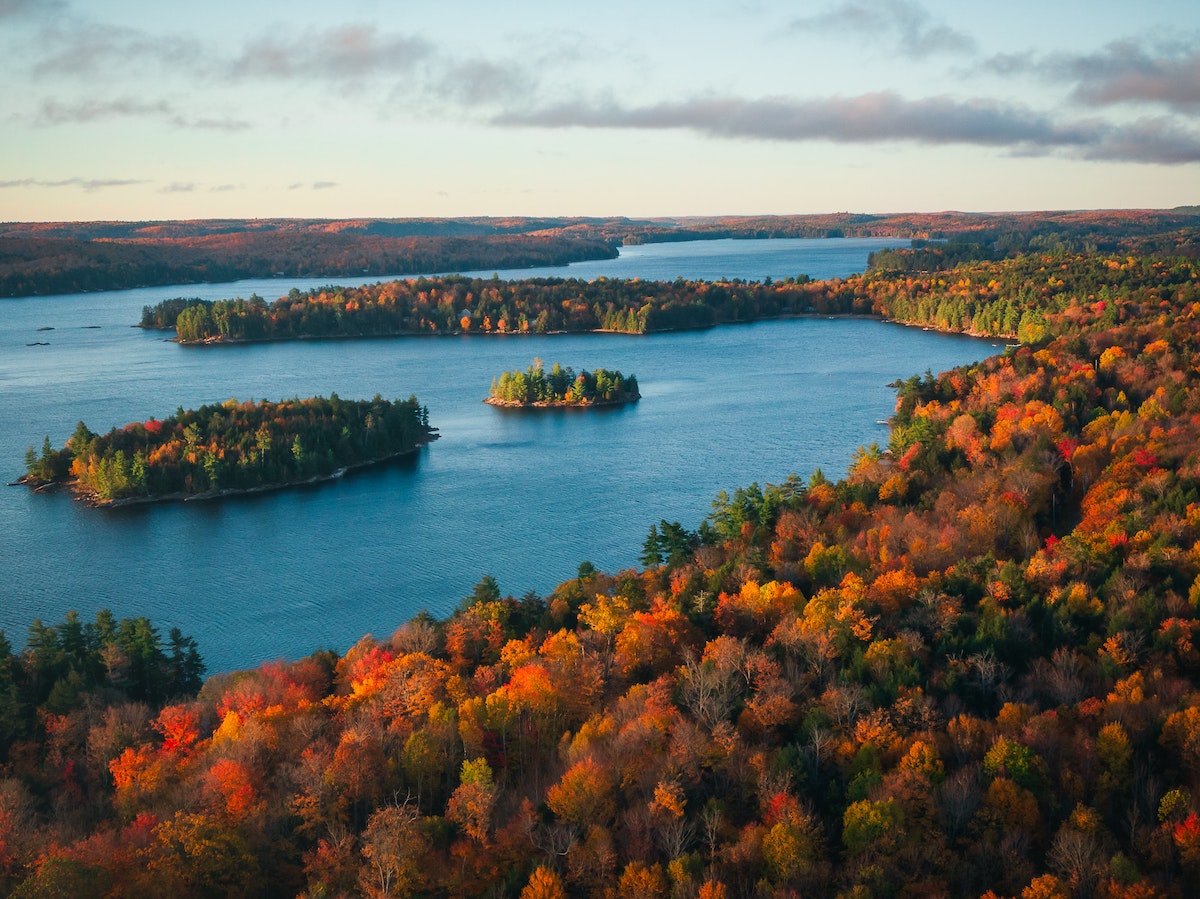 ---
THANKS FOR READING ABOUT MY TOP PICKS FOR GLAMPING ONTARIO, CANADA!
SHARE THE GLAMOR CAMPING LIST WITH YOUR GLAM CAMPING TRAVEL CREW!
https://www.jonesaroundtheworld.com/wp-content/uploads/2022/03/Luxury-Glamping-in-Ontario-Canada-.jpg
800
1200
TravelTractionsJATW
https://www.jonesaroundtheworld.com/wp-content/uploads/2017/03/logotry-1-1-300x106.png
TravelTractionsJATW
2023-01-11 22:43:42
2023-01-13 03:41:01
12 Best Glamping Ontario Sites For Your Bucket List