Planning a camping trip down to sunny Florida? Take your vacation to the next level with a glamping Florida getaway from my epic list of unique places to stay!
Sure, jetting down to Florida and settling into a five-star hotel is fun. But, you know what's more fun? These Florida glamping locations!
Glamping – that is, glamorous camping – is taking the world by storm, and Florida is jumping on the bandwagon too. Because what's better than making the most of the great outdoors after attending a Florida music festival in one of the country's best climates?
A glamping experience in Florida ticks all the boxes, even for the most discerning traveler. Whether you're searching for a safari tent in the woods or a hut in the Everglades National Park. Perhaps, a cabin on a dude ranch or a bohemian backyard oasis in a major city?
Either way, I've compiled the ultimate list of glamping sites in Florida to impress and enthrall.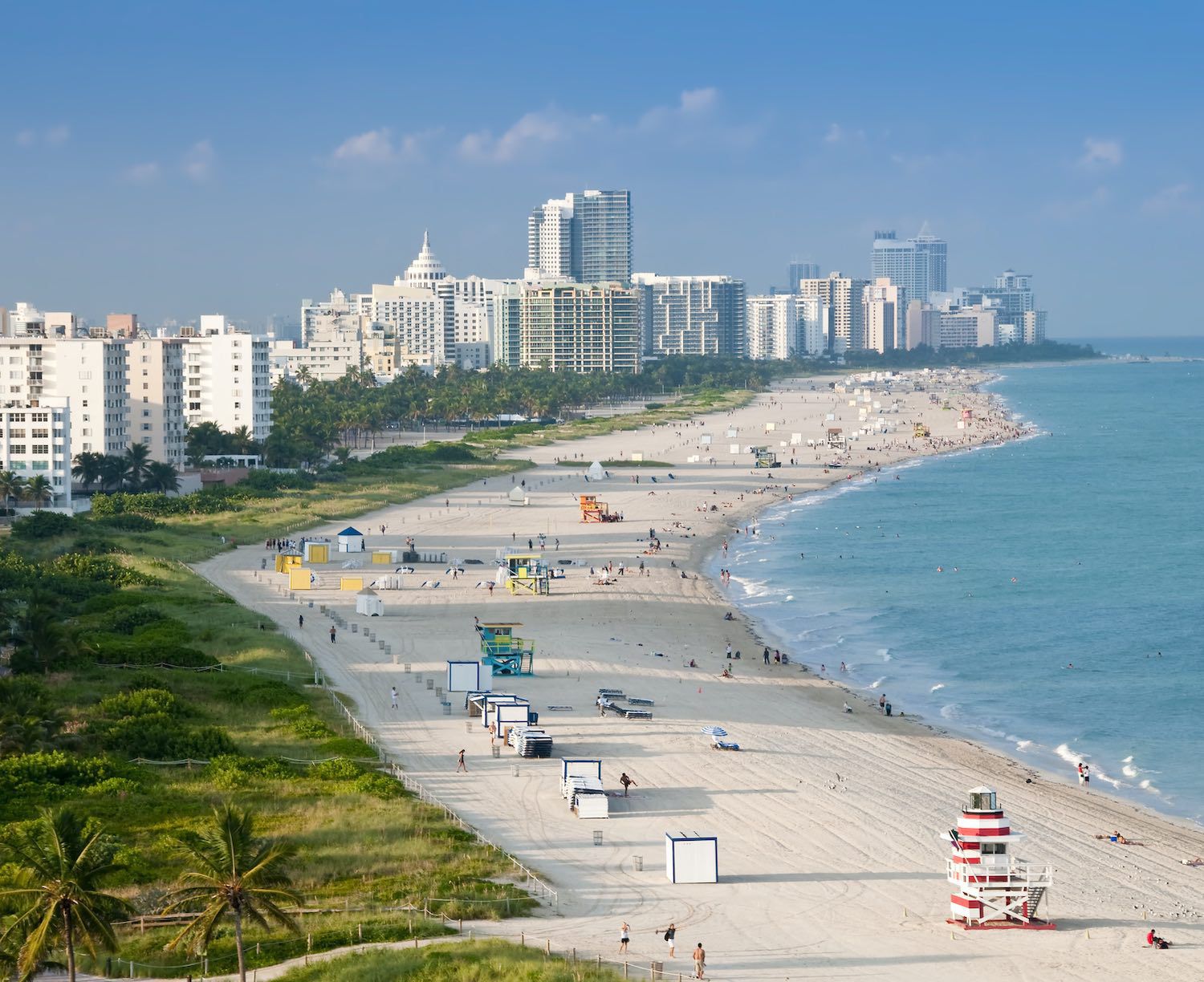 ---
QUICK BREAKDOWN OF FLORIDA GLAMPING
If you're short on time, I've shortlisted the seven top glamping experiences below to suit a range of styles, budgets, and locations. Book today, or keep scrolling to explore the rest of my list!
Best Overall Florida Glamping – Coldwater Gardens Glamping Tents
Best Luxury Florida Glamping Getaway – Timberline Glamping Florida
Most Unique Glamping Florida Stay – Aluminum Cabana Glamping Airstream
Best Treehouse Glamping in Florida – Treehouse at Danville
Ultimate Luxury Glamping in Florida – Westgate River Ranch Resort & Rodeo
Luxury Beach Tent in Florida – Beautifully Furnished Bell Tent with Ocean Views
I have included a range of photos or videos of the glamp sites featured on my list throughout the article. Be sure to check these out, and keep scrolling until the end of this list for a full list of my own Florida content. There are Airbnb, and music festivals included on the lists, city guides and itineraries, and much more.
Don't miss out on 84 Best Quotes About Florida to transport you to the Sunshine State.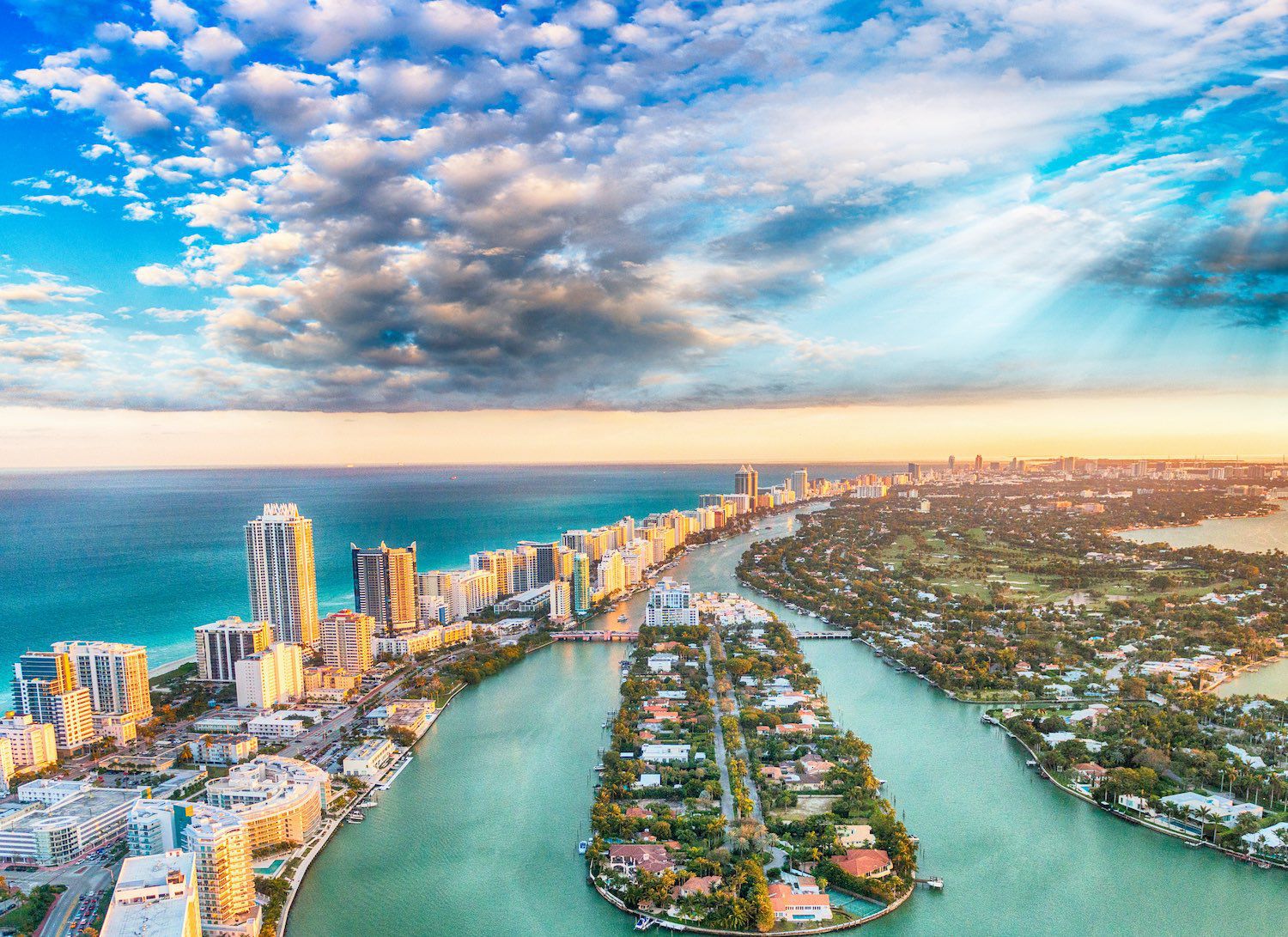 ---
TOP 18 DESTINATIONS FOR GLAMPING IN FLORIDA
When it comes to beach glamping, Florida couldn't be a better choice. It combines camping in an incredible destination with the comforts of home. Whether you're looking for a budget-friendly getaway, romantic stay, or party glamping in Miami, these are the best glamping in Florida. Airbnbs and accommodations are just a click away!
---
1) Coldwater Gardens Glamping Tents
Location: Milton, Florida
Price: $130+ USD per night
https://coldwatergardens.com/glamping
https://www.facebook.com/coldwatergardens
"Escape back to nature in style. Glamping offers all of the excitement of camping plus some added comforts. The six tents are situated on a gentle slope overlooking a pine savannah and are about one mile from the creek."
Just a short drive away from the beaches of Pensacola, you'll find Milton. It is a warm and welcoming Florida town. In fact, it's one of the state's oldest!
The serene grounds of accommodation and function venue, Coldwater Gardens, are perfect for glamping. The owners have now jumped on board the glamping train with superb results.
Their glamping tents offer epic value for money, sleep up to four, and are equipped with two queen-sized beds, a fridge, a coffee maker, a water boiler, lights, and fans. You'll have all the amenities you could ever need. Showers, toilets, grills, fire pits, and seating are all available outside.
They also have an incredible treehouse rental for another type of glamping Florida experience!
Treehouse Glamping at Coldwater Gardens
---
2) Comfy Camping Glamping Rentals at Alafia River State Park
Location: Lithia, Florida
Price: $129+ USD per night
https://comfycampingexperience.com/
https://www.facebook.com/ComfyCampingGlampingRentals/
Comfy Camping offers furnished luxury canvas bell tent rentals that are guaranteed to impress!
These luxury glamping tents come complete with solar outdoor string lights, three solar panels and a battery system. This provides you with enough power to run the provided fans, lights, outlets, cell phone charging stations, and a memory foam queen-size bed with a cooling mattress pad. Your bed also comes with soft linens, two memory foam pillows, two nightstands with touch lamps, and USB chargers. And that's just a fraction of the top-notch amenities available!
It's a popular glamping destination in the state and will keep you coming back time and time again!
Staycations By Sarah: Comfy Camping Glamping Alafia River State Park Hillsborough County Florida
---
3) Timberline Glamping Florida
Location: Hillsborough River State Park, Tampa, Florida
Price: $154+ USD per night
https://www.timberlineglamping.com/
https://www.facebook.com/timberlinetampa/
A UNIQUE GETAWAY COMBINING MODERN COMFORT & THE GREAT OUTDOORS
"Glamping is all about the 'experience'. It's about getting back to nature without getting back to basics. At Timberline Glamping, you won't be sleeping on the floor in a hot tent. There's an accommodation type for everyone. From large safari tents and cozy bell tents to Retro RV's, we have something that can appease the fanciest traveler.
Whether it's a weekend getaway with your significant other, a family experience to make memories with your kids, or a group outing with your best buds, we can't wait to host you and your party!
Located in Hillsborough River State Park in Tampa, Florida! Just minutes from downtown Tampa, Hillsborough River State Park offers seven miles of nature trails and wonderful wildlife viewing.
There is a little something for everyone here with hiking, biking, strolling along the river rapids, fishing, exploring suspension bridges, picnicking under pavilions built in the 1930s, or kayaking class II river rapids, which are rare in Florida!"
Timberline Glamping at Hillsborough River State Park
---
4) Twin Lakes Camp Resort Glamping
Location: DeFuniak Springs, Florida
Price: $300+ per night
https://twinlakescampresort.com/camping-facilities/glamping-tents
https://www.facebook.com/TwinLakesResort/
"Our "Glamping" tents bring glamor and camping together. Accommodations like no other, Twin Lakes Camp Resort presents our "Glamping Tents," which combine "back to nature" tent camping with glamor and added luxurious amenities. No need to bring your sleeping bags since every tent has a king size bed. Some tents have bunk beds and can accommodate up to 6 people.
No worries about the weather forecast; the Glamping Tents are fully air conditioned and heated – creating a glamorous getaway anytime of the year!"
Twin Lakes Camp Resort, DeFuniak Springs, Florida
---
5) Aluminum Cabana Glamping Airstream at Navarre Beach
Location: Navarre Beach, Florida
Price: $180+ USD per night
http://www.aluminumcabana.com/glamping-airstream/
https://www.facebook.com/aluminumcabana/
"Welcome to your vacation coach. While enjoying a historical icon status, our modern Airstreams are constructed with engineering and design pioneered in the aircraft industry. With their superlative space utilization, each coach can sleep four in air-conditioned comfort. Our gourmet kitchens feature a microwave, stove, Keurig coffee maker, and refrigerator, and each is equipped with a complete bath and separate shower…and for those occasional rainy days…there are two LCD televisions and stereo radio."
The Aluminum Cabana in Navarre Beach is a crazy beautiful vacation destination and will take your glamping vacation to another level. The modern and comfortable Airstream provides space and style, with a queen bed, galley kitchen, air conditioning, bathroom, and storage space.
Outside there's a patio with seating, a BBQ, and a fire pit. The managers of the Airstream stop at nothing to ensure your stay with them is five stars, from a welcome apple pie to luxury towels and bedding. This luxury adventure on wheels is situated within the Santa Rosa Waterfront RV Resort, which shows off a swimming pool, a private beach, a children's playground, and a gym.
View Photos, Read Reviews & Check Availability
---
6) Westgate River Ranch: Resort & Rodeo Glamping in Florida
Location: River Ranch, Florida
Price: $169+ USD per night
https://www.booking.com/hotel/us/river-ranch-blvd-fl.en-gb.html
https://www.westgateresorts.com/hotels/florida/river-ranch/westgate-river-ranch-resort/accommodations/glamping/
https://www.facebook.com/WestgateRiverRanch/
A Florida Dude Ranch & Luxury Glamping Resort
"This is where Florida nature meets resort-style amenities and provides a not-so-touristy adventure experience. Westgate River Ranch Resort & Rodeo in Florida provides all of the thrill of camping, but without exactly roughing it. Set on a platform, each of the spacious Glamping tents is fully furnished, provides real beds with upgraded linens, offers air conditioning and heating to keep your tent at the perfect temperature and comes with a private bathroom."
Luxury glamping in Florida doesn't get any better than at Westgate River Ranch Resort & Rodeo, just a short drive from Lake Kissimmee State Park. The upmarket glamping tents are meticulously styled and totally Instagram-worthy. The air-conditioned and heated canvas tents feature plush bedding and furniture, a private patio and picnic table, power, and a private bathroom facility. It's like your own home away from home.
And what awaits you outside is just as irresistible. The Westgate Resort offers up a stunning glamping landscape, with access to horseback riding, boat rentals, fishing, and other amazing offerings on the dude ranch. They also put on a Saturday Night Rodeo to really put you in the ranch mood.
What's better? Westgate River Ranch Resort is also pet-friendly, and your furry friend will love your vacation digs as much as you do. They even have teepees on-site for an alternative, awesome glamping holiday!
View Photos, Read Reviews & Check Availability
Overview of Westgate River Ranch Resort and Rodeo in Florida
---
7) Treehouse Glamping Florida
Location: Geneva, Florida
Airbnb Plus: No
Superhost: Yes
Price: $230+ USD per night
https://www.airbnb.com/rooms/19796759
Glamping is unique enough, but this central Florida treehouse Airbnb will take your glamping venture to a whole new level. The highly-rated and extremely popular Florida Airbnb is an adult-only experience that will blow your mind.
These treehouse yurts in Florida can be reached by a tree trunk elevator (yup, you read that correctly), features a private shower and real toilet, and is air-conditioned to beat that Florida heat. The yurt interiors span 18 feet, there's a spacious deck, a tiki bar, and lights throughout the trees to add some magic. This treehouse dream is located in a rural neighborhood near an array of lakes and rivers. Visit the nearby restaurants and bars when you journey outside of the forest.
Also, be sure to read this guide on Treehouse Rentals in Florida for more amazing stays!
View Photos, Read Reviews & Check Availability
---
8) Fancy Camps — Glamping in Florida State Parks
Location: Various locations across Florida
Price: Price upon request
https://www.facebook.com/fancycamps
"We create experiences in the great outdoors without leaving the luxuries of home. A real bed, boho furnishing, and a cooling unit in a tent! Get out, stay comfortable and create memories that will last a lifetime."
Fancy Camps offer some of Florida's leading glamping experiences, with fancy camps and luxury tents located in a range of state park destinations across the Sunshine State. This includes Grayton Beach State Park, Panama City Beach, and Topsail. Many locations are right by their own pristine beach.
The luxury canvas bell tents are spacious and include luxury linens, furniture, a queen bed, seating, heating and cooling, and outdoor chairs and tables – plus a fire pit! You can also add on a number of optional items and services, including firewood, a camp stove, sleeping bags, as well as balloons or flowers as gifts. They've thought of everything!
Fancy Camps :: Grayton Beach State Park :: 20/30north Studios
---
9) Everglades Native Chickee Cabins
Location: Ochopee, Florida
Price: $180+ USD per night
https://www.booking.com/hotel/us/everglades-chickee-cottages.en-gb.html
http://evergladesadventuretours.net/campground-swamp-cabins/
https://www.facebook.com/EvergladesAdventureTours/
"Our chickee huts are styled after the original native American chickee huts and are built by locally residing Miccosukee native Americans. The thatched roofs featured in the chickee hut accommodations are more like functional art. Hundreds of years of perfecting the process of weaving the palm fronds produces spectacular, intricate roofs on these huts."
Everglades Adventure Tours is one of the leading tour operators of the fascinating Florida Everglades, and now they have dipped their toe into the world of glamping! These Everglades glamping cabins allow you to sleep right in the heart of the region, with swamp and prairie views.
Most travelers who book a stay here are hoping to have a unique vacation that will lead to an unforgettable memory. Bathrooms and showers are located right nearby. And the thatched roof huts are self-cooling and offer comfortable beds and a once-in-a-lifetime location.
View Photos, Read Reviews & Check Availability
Meet the Residents of Everglades National Park | America's National Parks
---
10) LAKE LOUISA STATE PARK GLAMPING
Location: Clermont, Florida
Price: $170+ USD per night
https://lakelouisastatepark.com/glamping-1
The organization of Florida State Parks manages and preserves the national parks across the Sunshine State. And now you can enjoy glamping on top of other accommodation options at Lake Louisa State Park in Clermont.
The sprawling park offers rustic cabins alongside basic campsites and is ideal for solo travelers, couples, families, and even those traveling with a four-legged friend. The lush state park offers a range of activities, including fishing, bike riding, bird watching, canoeing, and even has its own sandy beach.
All campsites and cabins have bathrooms, showers, and amenities at your fingertips. It's the perfect budget-friendly getaway.
Things to Do: Glamping in Lake Louisa State Park
---
11) LUXURY GLAMPING AT LAKE LOUISA
Location: Clermont, Florida
Price: $159+ per night
Sleeps: 4 people
https://www.airbnb.com/rooms/32668421
CareFree Camping offers an array of luxury bell tents complete with heat, electricity, AC, plush beds, and charming touches such as the strings of lights and quaint patio area.
This is glamping at its best! Louisa Lake and the surrounding area offer everything from kayaking to cycling, horseback riding, swimming, fishing, guided tours, hiking, and a number of family-friendly recreation areas and playgrounds. Reconnect with nature while living lavishly in your opulent outdoor accommodation!
View Photos, Read Reviews & Check Availability
---
12) Lakefront Safari Tents for Couples' Getaway near Panama City Beach, Florida
Location: Panama City Beach, Florida
Price: Call for a quote
https://glampinghub.com/unitedstatesofamerica/southeast/florida/defuniaksprings/couples-getaway-panama-city-beach-florida/
Coastal Florida is a great destination year-round, thanks to its warm climate and vacation vibe. This luxurious safari tent near Panama City offers a top-quality outdoor experience by the sea. The sleek canvas tent is pet friendly and spans 16 feet, with features such as luxury bedding linens, furniture, seating, and cozy lighting.
You'll also have a picnic table outside to dine al fresco on balmy Florida nights. Panama City Beach is located in the northwest, while Santa rosa beach is in the northeast, making it one of the most fantastic glamping sites in Florida. It boasts stunning white sand beaches, clear Gulf of Mexico ocean waters, and plenty of outdoor adventures that are waiting to be discovered.
Panama City Beach - Coming Back to Life
---
13) Goat House Farm Stay — Rustic Glamping Airbnb Florida
Location: Tallahassee, Florida
Airbnb Plus: No
Superhost: Yes
Price: $35+ USD per night
Save the cash for beachside bars and book your stay at this fantastic farm glamping adventure. Once you've dragged yourself away from the cute goats on the property, take a short walk to the private area of the property with a neat and comfortable tent.
The large tent features a bed and fresh linens, a fire pit, and outdoor tables and seating. There's also wifi, water, and fresh produce from the hosts if you need it. This rural area of Tallahassee is an ideal spot to relax, unwind, check out the wildlife, and breathe in that fresh country air.
View Photos, Read Reviews & Check Availability
---
14) YOUR SAFARI ON THE SUWANNEE RIVER — BEST GLAMPING AIRBNB ON THE RIVER
Location: Live Oak, Florida
Price: $99+ USD per night
https://floridaglampingco.com/glamping-locations-and-retreats/suwannee-river-valley/
This pet-friendly glamping tent is situated on Florida's Suwannee River in Live Oak and is an affordable, woodsy area to spend a chilled out vacation. The glamping tent is elevated on a wood platform and features a queen-sized bed with a top-notch mattress and air conditioning.
The showers, toilets, and outdoor kitchen are just a few steps away, as are the grill, gas stove, fire pit, and riverside deck.
---
15) The Griffin Ranch
Location: Fort McCoy, Florida
Price: $70+ USD per night
"An Unforgettable Experience Amidst A Breathtaking Landscape…Where Adventure Meets Romance. Break From The Pack And Join Us For A Most Unforgettable Experience"
Griffin Ranch is a nod to the rustic days of old-school ranch living and is a place to unwind and marvel at nature. The working horse ranch is in woodsy Fort McCoy, located 20 miles from the city of Ocala and a short drive from the springs of Salt Springs.
You'll be bedding down on the 30-acre ranch in charming cottages or a cabin. Here, you're free to indulge in activities like hiking, biking, walking, kayaking, canoeing, and truly getting back to nature in comfort.
---
16) Ramblers Rest RV Resort
Location: Venice
Price: $686 avg. per night
Luxury glamping in historic Florida! A truly traditional experience, this totally renovated trailer is tucked away in an all-ages resort and boasts enough activities and nearby attractions to keep the whole family busy all week.
From the pool and riverside swimming at the resort to nearby beaches, state parks, and more, the location is only matched by the thoughtful amenities and modern comforts you'll find inside the RV itself.
---
17) Secret Garden Tiki — Hidden Oasis Florida Glamping Airbnb in Hollywood
Location: Hollywood, Florida
Price: $139+ USD per night
https://www.instagram.com/secretgardentiki/
The eastern Florida town of Hollywood may not have the film industry reputation its Californian namesake does, but it has palm-tree dotted seascapes to die for. This eclectic-inspired and bohemian two-bed tiki oasis is universally praised by guests and will give your glamping getaway a taste of the tropics.
The outdoor tiki hut is where you'll be sleeping under the stars, and you'll enjoy full use of the host's pool and outdoor shower. An adults-only, clothing-optional, and 420-friendly oasis is a chilled-out little slice of paradise just a short distance from both Fort Lauderdale and Miami.
---
18) BLUE OCEAN YACHT CHARTERS — GLAMPING SOUTH FLORIDA ON A YACHT
Location: Key West & Fort Myers, Florida
Price: $1200+ USD per night
https://blueoceanyachtcharters.com/our-yachts/
Who said glamping on the beach could only be done on land? Who doesn't want to glamp on a chartered yacht – celebrity style?
Blue Ocean Yacht Charters will bring your dream of having your own yacht crew to set sail with a reality. The company, which owns yachts in Key West and Fort Myers, offers options for day charters or overnight trips and will take care of absolutely everything.
That means all there is left for you to do is to sit back and sip that champagne on deck. Luxurious glamping in Florida on the beach doesn't get much better than this!
"Life Changing Experience with Blue Ocean Yacht Charters"
---
EPIC FLORIDA TOURS & EXPERIENCES
Get up close and personal with gators in the Everglades, or have a professional photoshoot at Disney's Magic Kingdom. Check out how the other half lives, and snorkel down to a shipwreck with my selection of the most awesome tours and experiences in Florida. Book via my links to secure your spot!
---
EVERGLADES NATIONAL PARK AIRBOAT TOUR AND WILDLIFE SHOW
"Experience South Florida's premier Everglades and alligator adventure. Take an educational and exciting airboat tour of the National Park. See a wildlife show with the opportunity to hold a baby gator."
https://www.getyourguide.com/activity/miami-l176/everglades-national-park-airboat-tour-and-wildlife-show-t172401
Price: From $32.99 USD (1 hour)
Review: "Definitely worth the cost! The guide was super knowledgeable and just as excited to see the wildlife as we were. The boat ride was amazing and the wildlife show after was a great bonus." – Anonymous, United States
View Photos, Read Reviews & Check Availability
EVERGLADES SAFARI - FLORIDA 4K
---
THE ORIGINAL MILLIONAIRE'S ROW CRUISE
"Enjoy a 90-minute sightseeing cruise around Biscayne Bay, where you have the best views to see the Downtown Miami skyline, the Port of Miami, Fisher Island, Miami Beach and Millionaire's Row – home to the rich and famous."
https://www.getyourguide.com/activity/miami-l176/90-minute-sightseeing-cruise-on-miami-s-biscayne-bay-t21738
Price: From $30 USD (90 minutes)
Review: "Boat tour was excellent. Weather was perfect, water was calm, and the narration was great. Our guide identified many of the homes of the rich and famous on Star Island. This tour was unique in that it was more about the fancy homes than the history of the area. Crew was professional and courteous. Would even go again if we returned." – Dianne, USA
View Photos, Read Reviews & Check Availability
---
SNORKELING TOUR – SHIPWRECK & CORAL REEF
"Guided Snorkeling Tours. The first reef is approx. 150 ft from shore, and I will be guiding you to the magnificent underwater world. All equipment is included and we will meet at the beach. This is a shore excursion so please be prepared to enter the water with your bathing suit on. I will be providing your mask, snorkel, and fins. We will be visiting a beautiful coral reef."
https://www.airbnb.com/experiences/941549
Price: From $50 per person (90 minutes)
Review: "Jordan was fantastic and really made my friend and I feel at ease with our first time snorkeling. It was a wonderful experience!!" – Latisha
View Photos, Read Reviews & Check Availability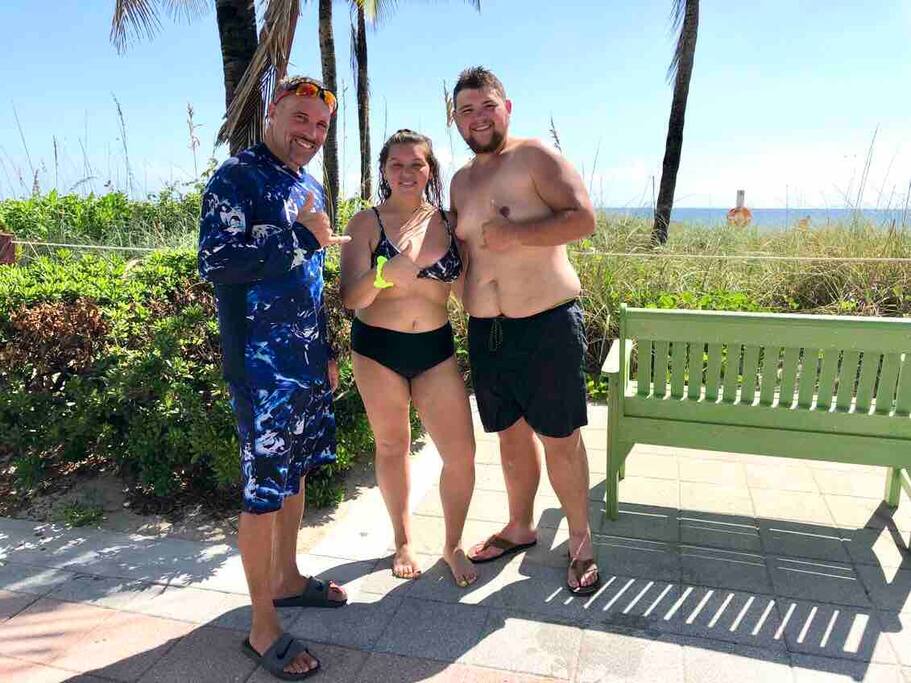 ---
DID I MISS ANY INCREDIBLE GLAMPING IN FLORIDA SPOTS?
New and exciting glamping sites are always popping up across Florida, and my list is a curated selection of only the greatest and most highly rated.
However, if you offer a top glamping Florida Airbnb, cabin, treehouse, or tent – or you have recently stayed at a place that you are still raving about – feel free to reach out to me! I'll check out your site to see if I can put it on the list!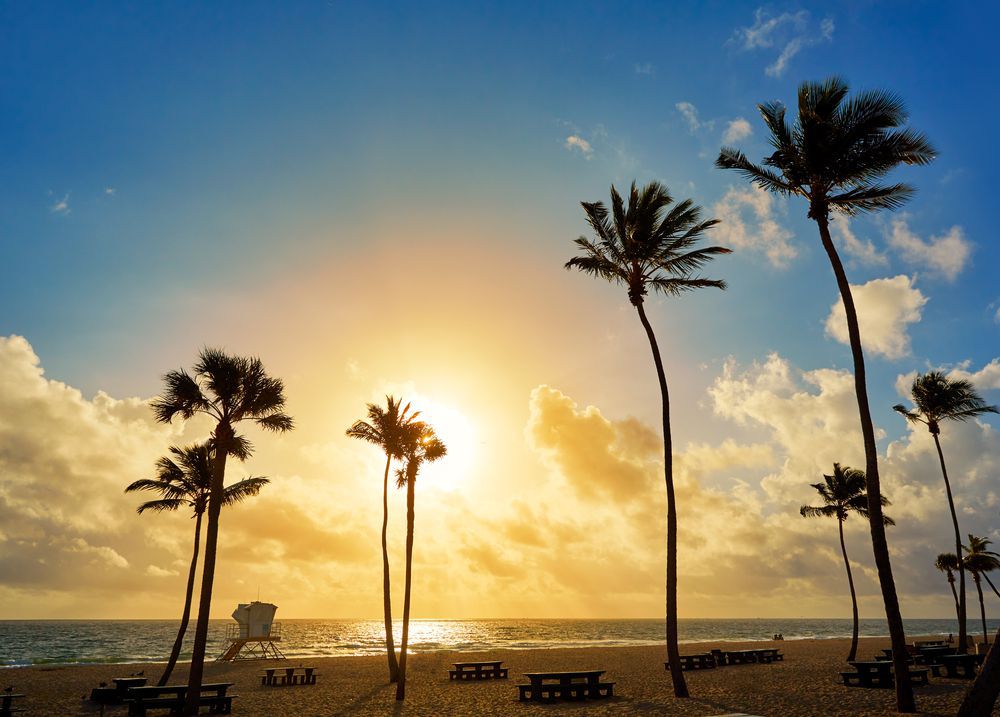 ---
FINAL THOUGHTS ON THE BEST GLAMPING IN FLORIDA
Whether your glamping style is bedding down in a safari tent, a retro Airstream, or a rustic cabin, I guarantee you'll find your perfect travel match in sunny Florida. I was so impressed with how many individuals and organizations are jumping on board the glamping train, and showing visitors their Florida backyard – be it the city, sea, or country. Now go get your glamp on!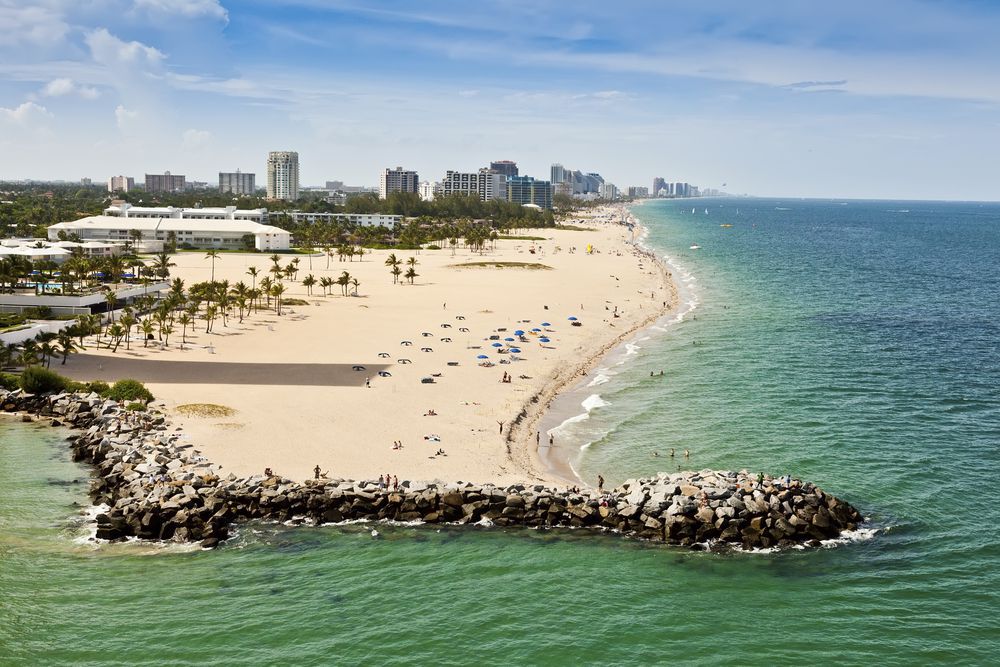 ---
HEADING DOWN TO FLORIDA?
Florida is perfect year-round, and you're in for a crazy trip! I have a solid amount of Florida content on my blog for you to check out, including music festivals and Airbnb lists, city guides and itineraries, and my own blogs from my time down there! Check them out below.
Further Reading:
---
THANKS FOR READING ABOUT THE MOST AWESOME GLAMPING IN FLORIDA!
SHARE THIS LIST WITH YOUR LUXURY CAMPING IN FLORIDA BUDDIES!
https://www.jonesaroundtheworld.com/wp-content/uploads/2020/06/Best-Glamping-In-Florida.jpg
795
1200
Guest Contributor
https://www.jonesaroundtheworld.com/wp-content/uploads/2017/03/logotry-1-1-300x106.png
Guest Contributor
2023-01-11 21:29:34
2023-07-05 06:51:28
18 Best Glamping Florida Stays: Luxury Camping Airbnbs & Yurts