Planning a trip to the Florida and looking for the best Miami itinerary? Well, look no futher, because I'm here to help! My folks were recently in Miami Beach before taking off on a Caribbean cruise and were happy to write up about their experience in the city, fun places to visit, and food recommendations. While only spedning 2 days in Miami isn't that much, it is still plenty to get to know the area, try some amazing foods, check out some artwork, hit the famous Miami beach, and much more!
Special thanks to Mom for putting together this 2-Day Miami itinerary, as well as writing about her experiences with her Miami day trips to Key West and the Everglades!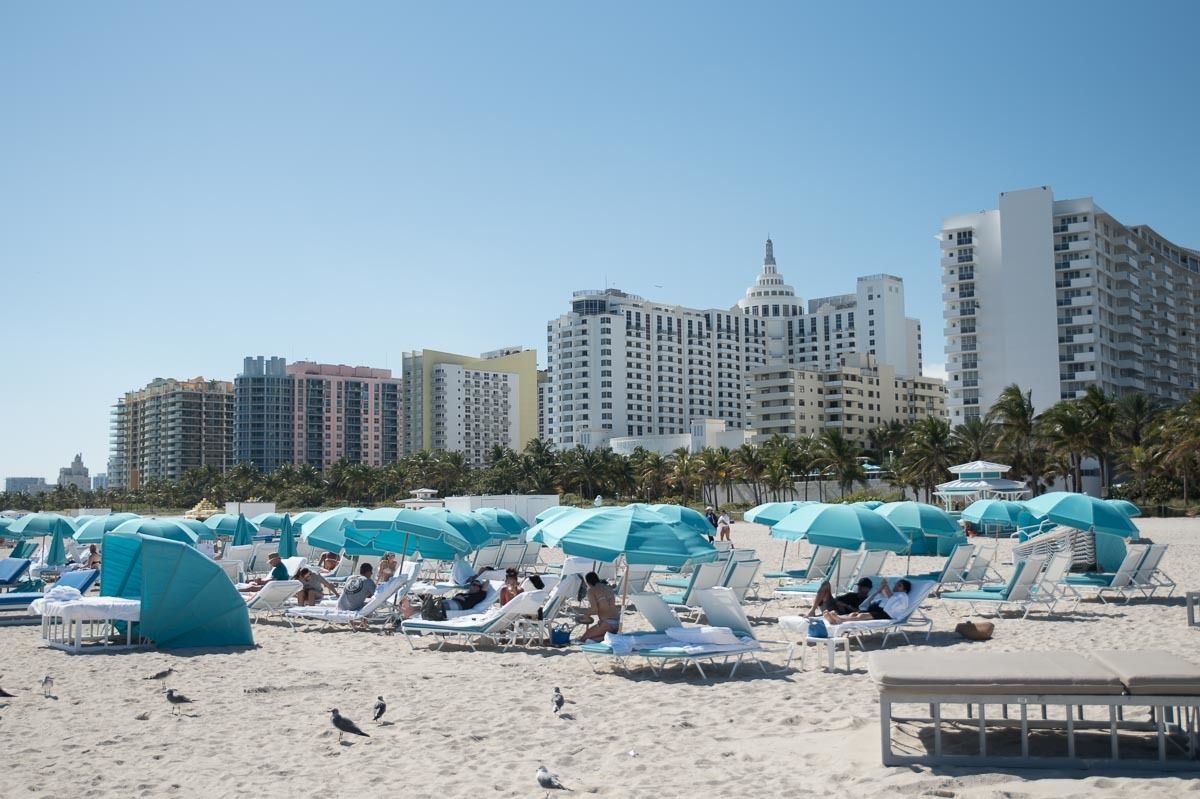 ---
Arriving into Miami Airport
The cheapest and easiest way to get to your hotel in South Beach is the Metro Bus.
Take the free tram at the airport to the center for rental cars, Metro Bus and Metro Rail. (It's on the 3rd floor at the airport.) Buy a one trip ticket in the machine for $2.25 (as of May 2019) and board the Metrobus Route 150—the Miami Beach Airport Flyer.
It'll arrive on the left side to go non-stop across the Julia Tuttle Causeway to the Miami Beach side. Then there'll be limited stops along Collins and Washington Avenues to the south tip of Miami Beach. Figure out which stop is closest to your hotel and watch for it. We only had a few blocks to walk to our hotel on Washington.
Normally when we go places we rent a car, however, in Miami, parking is very expensive, and with the $0.25 shuttle buses, easy walks, and inexpensive excursions to your desired destinations, it didn't make sense to do that!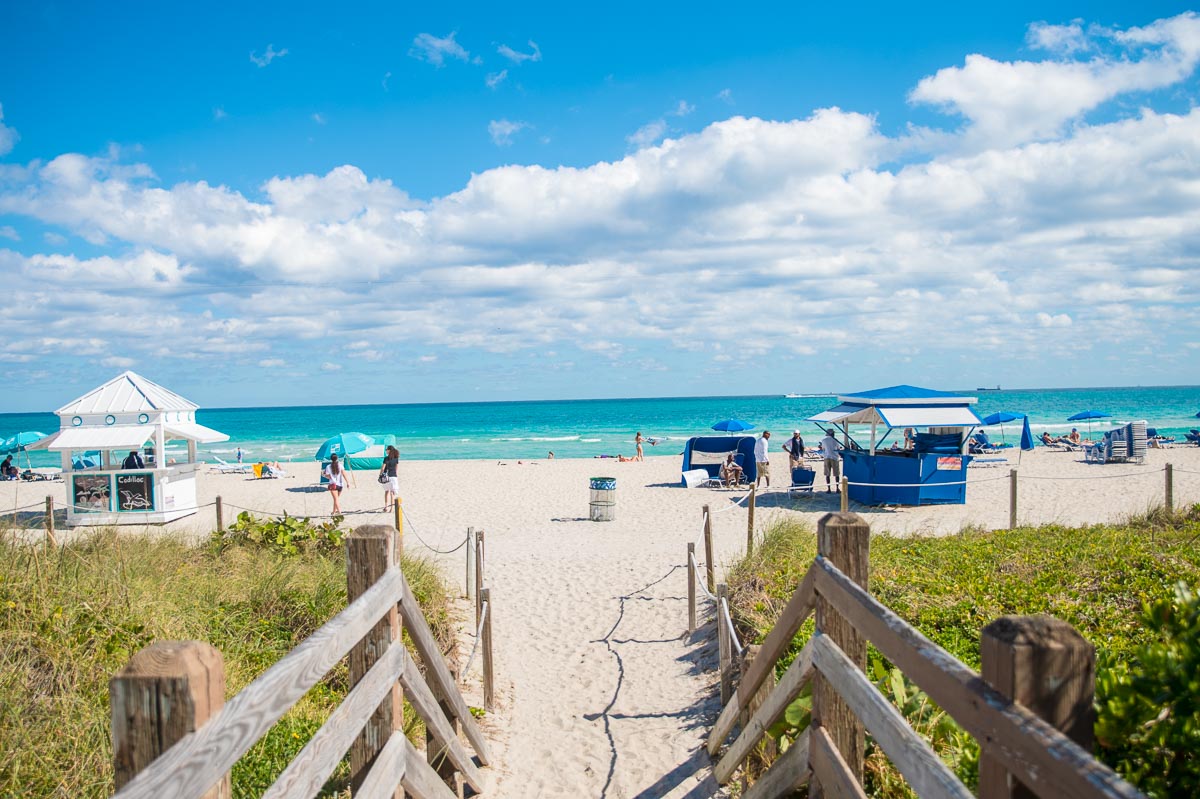 ---
Where to Stay in Miami for Two Days
Washington Park Hotel South Beach – This is where we stayed for our brief visit to Miami, and we really enjoyed it. (Near 11th St.—great location) Even though the room is average but comfortable, and the hall carpets are a bit stained (maybe they'll improve that soon), the price is good and the amenities are amazing!
There is a safe in the room, a mini frig, coffee maker with Starbucks coffee packets, and a comfortable bed. (We had the king size bed room.) You will be given a complimentary cocktail—West Side Punch—upon arrival, if desired, and free popsicles at the pool twice a day, and unlimited bottles of water. Who else gives free water? The Wi-Fi worked better than many places I've been.
Also read The 17 Best Airbnb Miami Vacation Rentals for more accommodation options…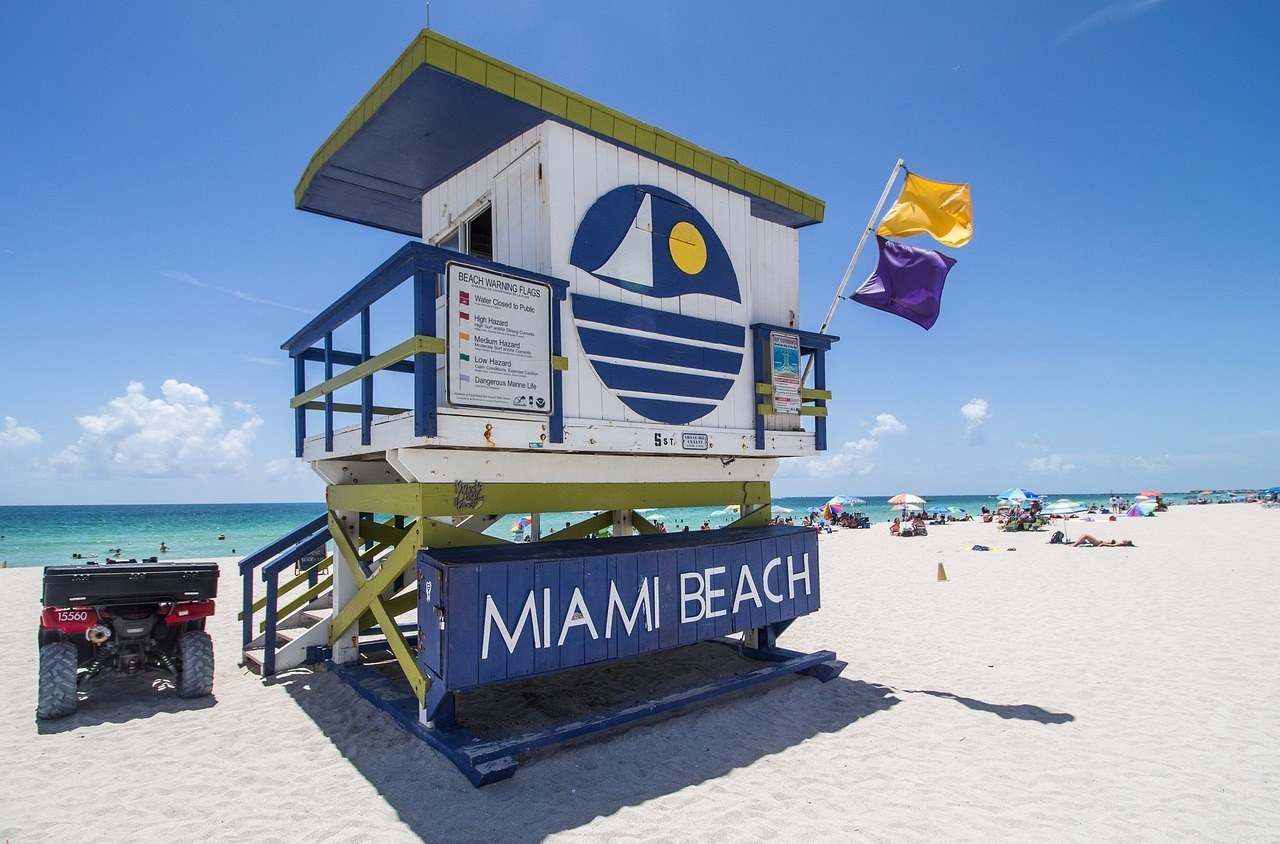 You can rent a bike for 4 hours, use their pool and fitness room, or take a free Tuk Tuk to the beach (grab a towel at the front desk) where there are chairs on the beach. Or just walk the 2 blocks to the beach. Or if you prefer, enjoy the table tennis, badminton, large Connect4, Jenga, Volleyball, and arcade games at the hotel. Or walk down the street a block to the FIU Wolfsonian Museum with free admission (donations accepted) if you're staying at the WPH. (It's open Mon., Tues., Thurs., and Sunday 12-6 PM) We're not huge art, museum people but we found it interesting. And, if you're into yoga go for a free session to Glow Hot Yoga Studio within walking distance. Mats and towels are provided. We did a beginning hot yoga 90-minute class—in 105 degrees! It was a unique experience but fun to try. And last but not least, they'll loan you large umbrellas at the front desk when needed…weather changes frequently and you can't trust the weather app. You might even want to pack those 99 cent ponchos as the price goes up to $5 at some places, where you might need them most!
Read Reviews & Check Availability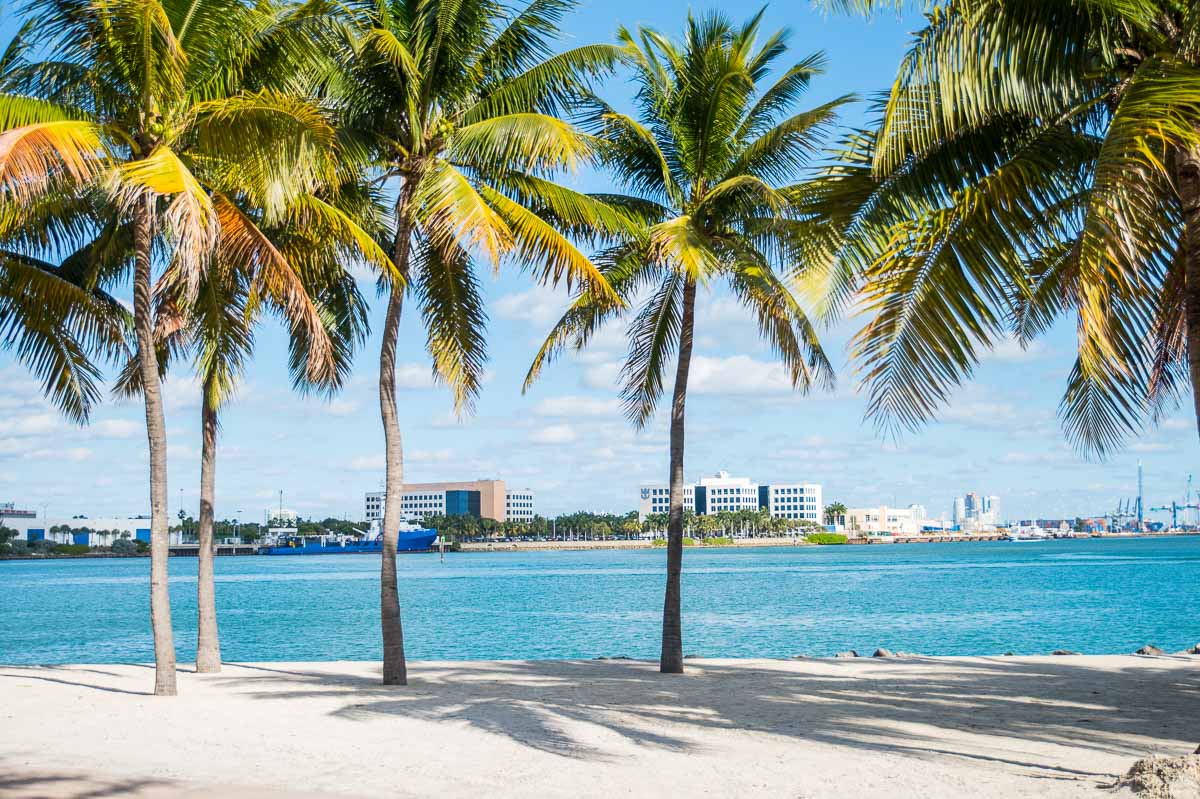 ---
What to do in Miami in Two-Four Days
There really is no shortage of incredible things to do in Miami, and it really just depends on how much time you have and what sparks your interest. This is what we got up to during our 2 days in Miami,!
ART DECO
South Beach is known for its art deco and if you are at the WPH, or nearby, you'll be in the heart of the Art Deco District. If you're a huge follower, do a tour from the Art Deco Welcome Center. If you're somewhat interested like we were, but didn't want a long explanation of each building, do the self-guided walking tour.
Follow this link and read the information at each stop. Especially enjoy the previously owned Versace mansion. It's now a hotel—costly to see the inside, but the cheapest way is to go for lunch if you have time.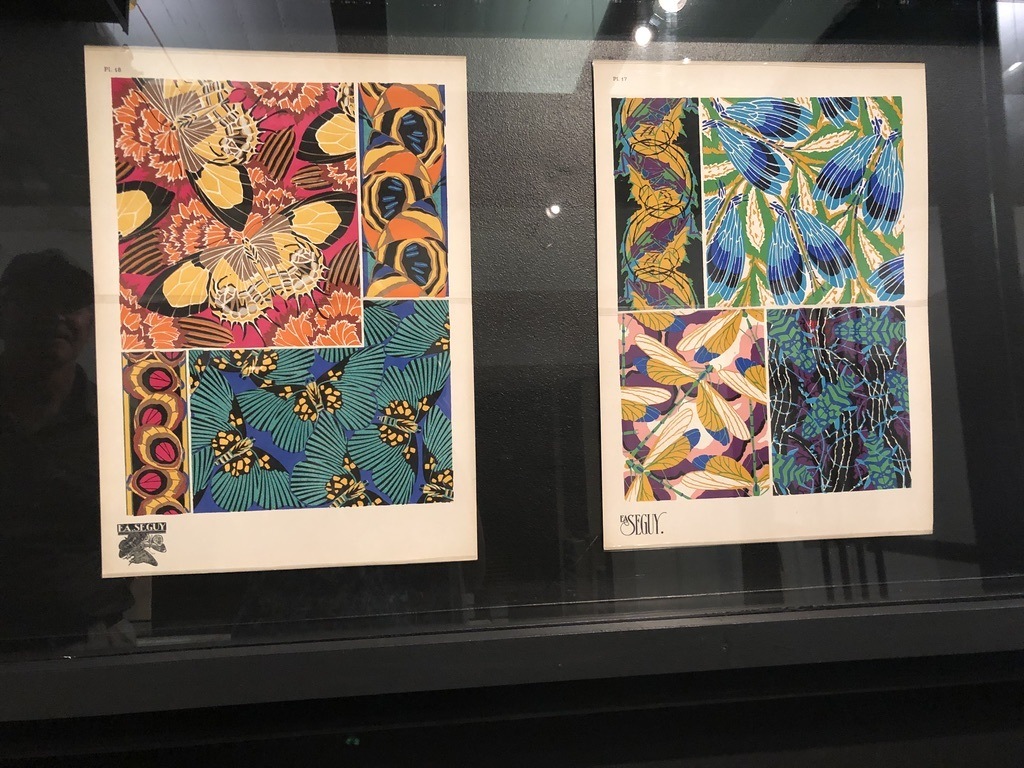 Miami Art Deco Self Guided Tour [FREE] – "This self-guided walking tour will take at least an hour or two to complete, so be prepared for the trek and make sure to bring some water with you. If you ever feel like taking a break at one of the many restaurants that you will see along the way, don't hesitate to get off your feet for a little while and enjoy some of the delicious flavors of South Beach. Remember, this tour is under your control, so you are free to take it at your own pace. Relax and have fun while learning all about Miami's architectural history!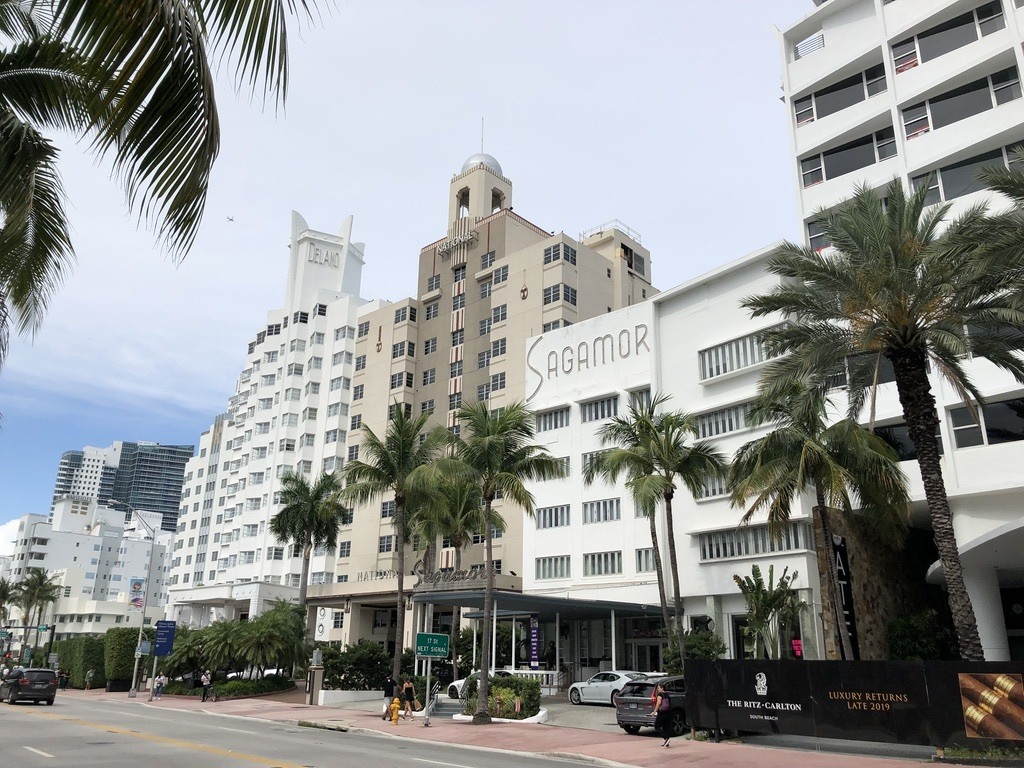 ---
BEACH AREA and RESTAURANTS:
Walk up and down Ocean Blvd.—enjoy Lummus Park and the beach itself. (For those used to California beaches, you'll be surprised to see all the seaweed at the shore, but venture past it and you'll enjoy a nice swim.). Whether in the daytime or with the evening party crowds, it's a fun place to people watch and have something to eat. The restaurants always have happy hour with 2- for-1 drinks, which are priced accordingly. About $17 for the regular sized drink and they go up from there to about $25 and $35 for the large drinks that most people seem to be enjoying! They'll also offer 20% off the menu, except for already discounted dishes. At lunch you may be offered 30% off. The restaurants are mostly on the sidewalk under awnings with a nice view, with some seating inside at a few places. The hosts out front will constantly try to entice you to get a table so if that bothers you, just cross the street and walk on the beach side.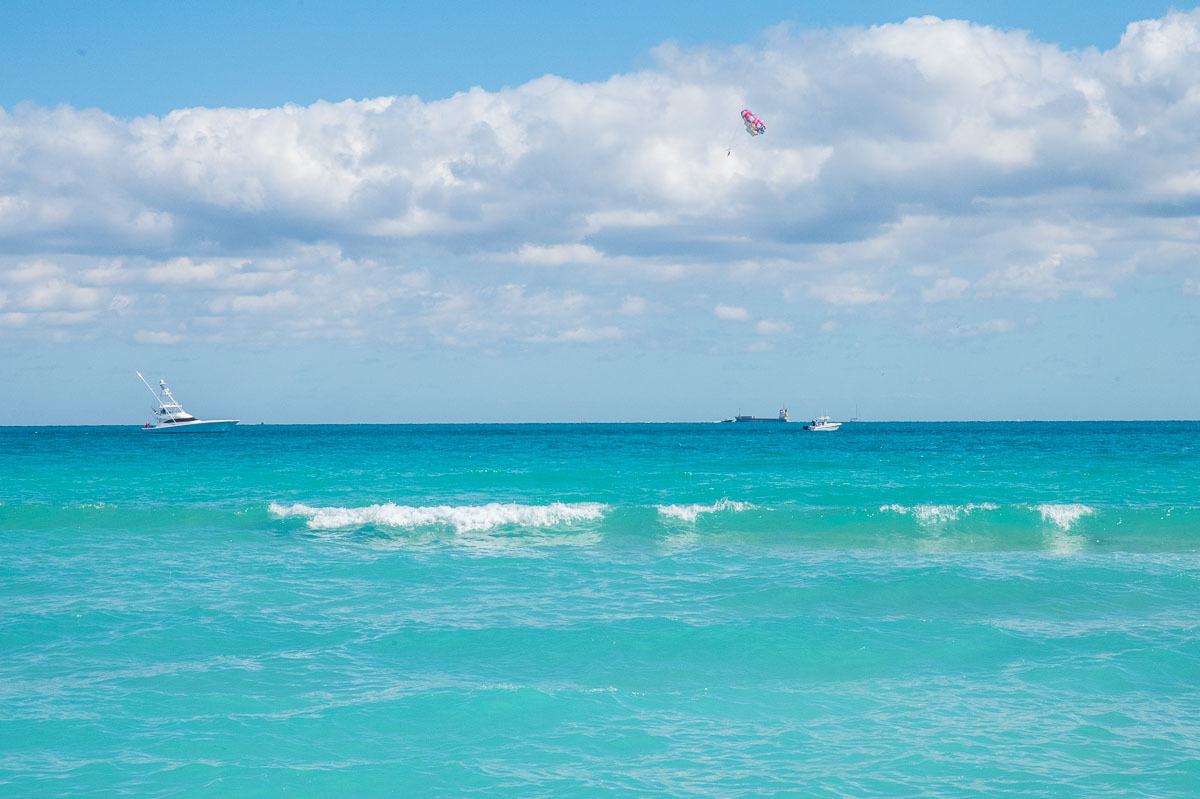 ---
Wynwood Art District and Walls:
If spending your day among amazing street art, delicious tacos and trendy rooftop bars sounds ideal, look no further than Wynwood. This area is certainly up and coming, with it's myriad boutiques and big brand-name shops to wander in and out of, tons of cute ice cream joints (showing flavours like 'activated charcoal'… try it before you knock it!) And of course, the art. If you've been on Instagram in the last couple years at all, you might have seen pictures of your friends posing in front of these colourful wall murals that always seem to perfectly match their outfits. Trust me, it's worth the trip, even if you aren't an influencer. Almost every open wall in the district is floor-to-ceiling covered in unusual art, which makes walking through the area feel like walking through a living, breathing gallery.
Must-dos in Wynwood:
The Wynwood Walls: This one's might seem obvious, but you don't actually need to enter this gated outdoor gallery to see plenty of amazing wall art in Wynwood. Still, it's worth the visit. Entry is free, so you might as well!
Coyo tacos: this locally-loved street taco joint makes its own tequila in-house and serves up some of the best tacos in the sunshine state (and beyond). If you're hungry, make sure you try the slow roasted pork shoulder and the fish tacos; they were my favorites. If you just need to cool off and sip slow, a margarita here is never a bad idea. Everything here is farm fresh – even the tortillas are made from scratch. Two tacos will cost you $7.50.
Astra rooftop bar: This spot has the feel of an upscale bar similar to Nikki beach with its European design elements, cabanas and cool ambient sounds – minus all the spring breakers. With it's elevator-only entrance, Astra feels particularly like a place you need to be 'in the know' to find. The cocktails are reasonably priced and made from scratch and the views are awesome. It's a great place to hang out around sunset. I recommend the spicy margarita! Expect to spend about $12 – $20.
Dasher and Crank ice cream shop: Ever had the urge to find out what peppermint ice cream with activated charcoal would taste like? Now's your chance. This little shop makes all of its flavours in-house and has new ones every single week. Check it out, whether just to see the wacky menu for yourself or try a flavour combo you hadn't thought of before.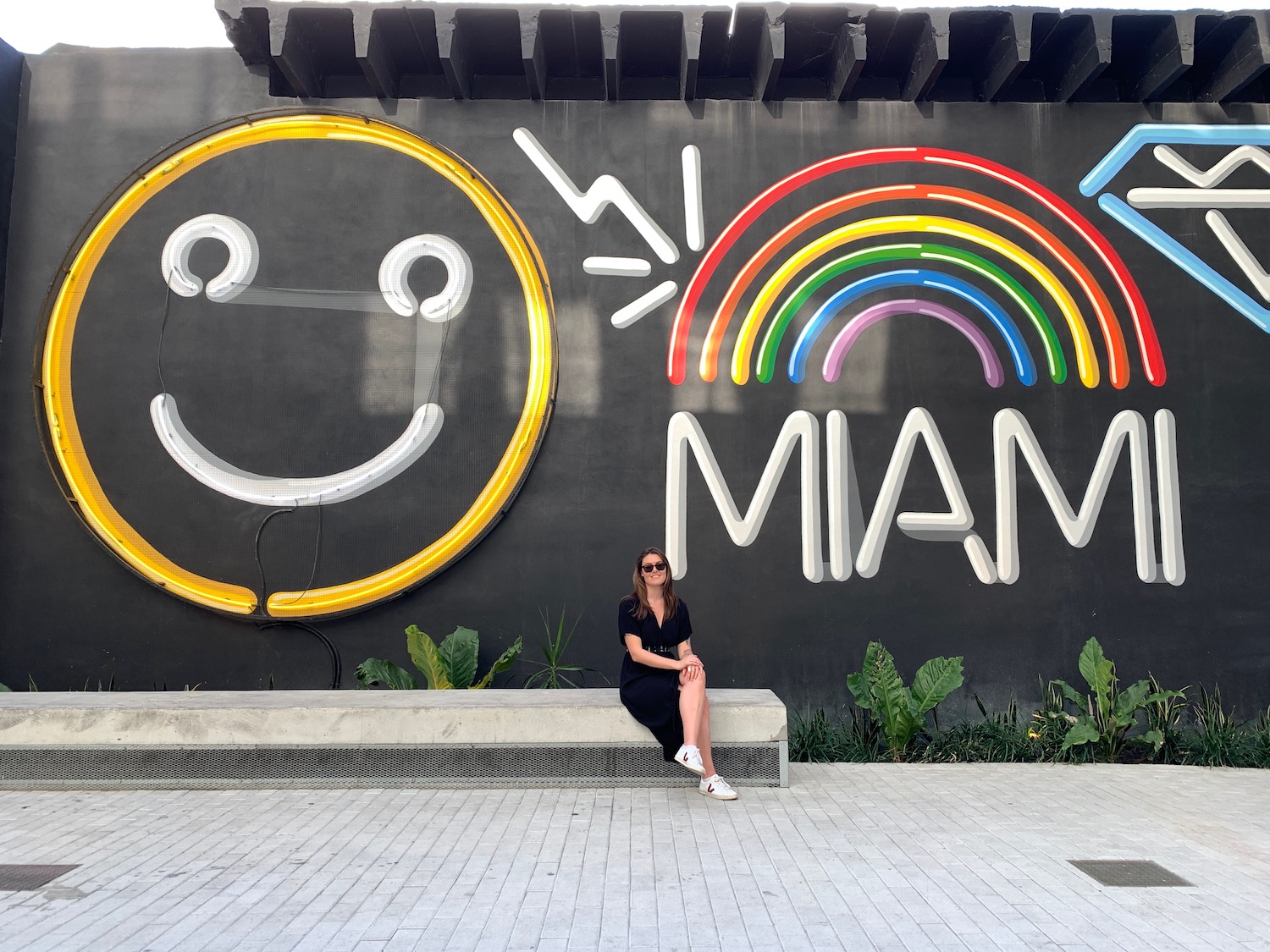 ---
Where to Eat in Miami in 2 Days
Here are a few restaurants we enjoyed, on and off the strip, but there are so many to choose from:
11th Street Diner at 1065 Washington Ave across from the WPH has typical diner food, but we went there for a shake. The double chocolate was amazing!
Miami Mediterranean Cuisine at 209 11th St. is run by a Turkish family and the food is authentic and delicious. We have many Mediterranean restaurants near us in California and it was better than any ours!
Café Milano on 850 Ocean Dr is one of the nice Italian restaurants in the area. We stopped for lunch for the 30% off special and enjoyed a nice meal—lasagna and fettuccini alfredo with chicken. Both were delicious.
Havana 1957 has several locations; we chose the one at 1410 Ocean Dr. Reservations are helpful on evenings when the trio is performing. We enjoyed the food and the music! It was authentic Cuban food. We tried chicken and beef dishes.
BurgerFi at 1242 Washington Ave. was our favorite burger ever! The meat is delicious and the variety of toppings and combinations are wonderful. We preferred the onion rings to the French fries (though they are fresh and healthier than most) but both were good. We went there twice! I hope they open one in California…so far they're spread out on the other half of the country, with one in Arizona as well!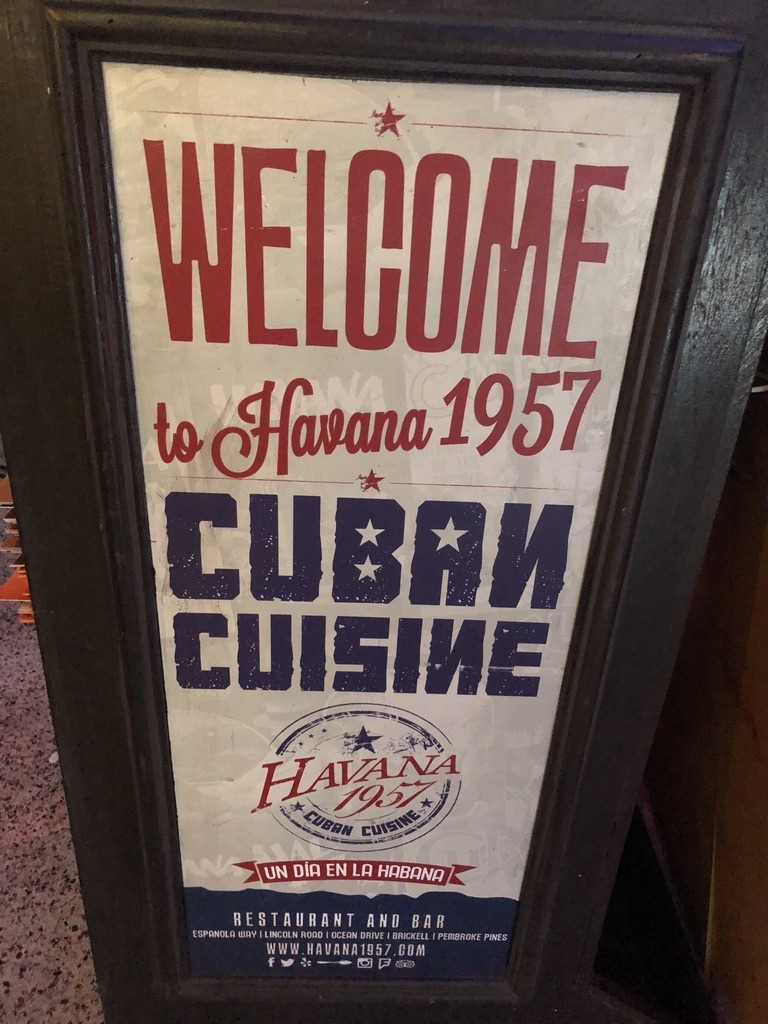 ---
For dessert there are a variety of ice cream shops, donuts, French and Italian pastries, rolled ice cream, gelato, frozen yogurt or sorbet. We tried the rolled ice cream at Miami 'N Ice. It was fun to watch them make it. We enjoyed it but only went once. We also tried two yogurt places.
The Alley is a small stand, in an alley, at 1433 Collins Ave, hence the name. The price was good and it tasted great—smooth and creamy. However, there were only 3 flavors of yogurt (chocolate, vanilla, and coffee when we were there) and 3 flavors of sorbet—fruit flavors. Another day we tried one of the places on Ocean Blvd. (I can't remember for sure which one but there are a few to choose from.) The prices are higher there but the variety is better. Taste was good but we preferred the taste at The Alley. Sometimes convenience is more important so grab some wherever you are.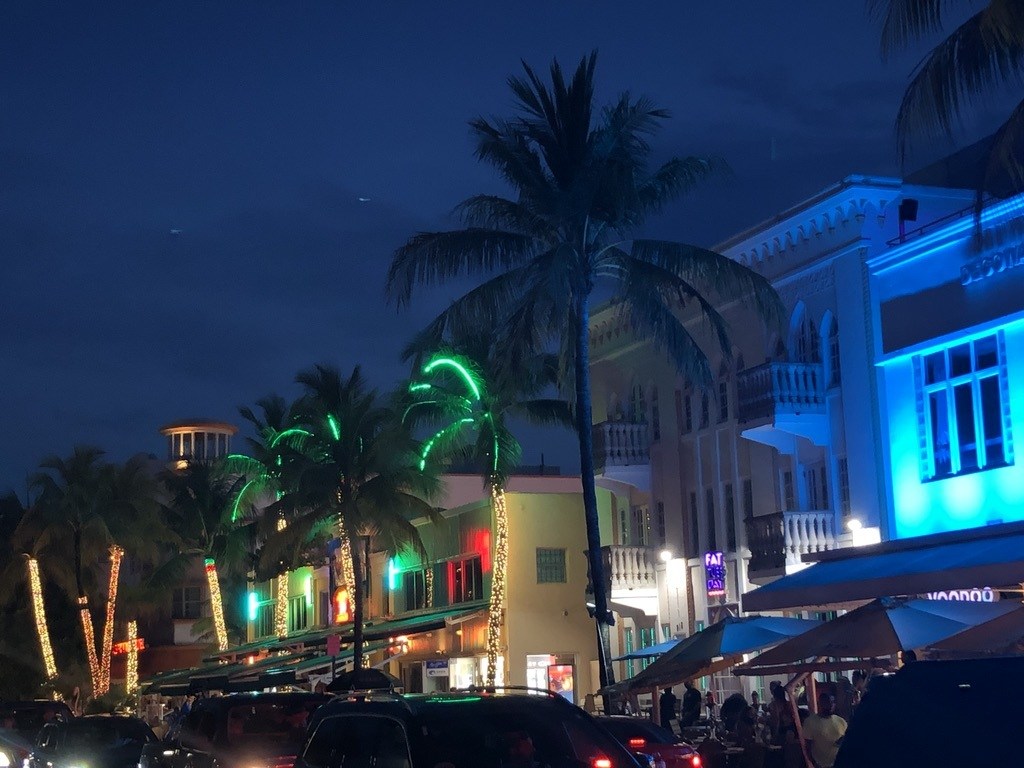 ---
Key West Day Trip
We had always wanted to see the keys and especially Key West! When I researched options online I was very confused. They are all so cheap that I decided it would definitely be better to take a bus so as not have to hassle renting a car and doing the long drive ourselves, but which tour to take was a difficult decision.
I looked on various review sites (Trip Adviser, Get Your Guide, Viator) but it was difficult to know which company was running each trip and if I was comparing apples to oranges. Reviews were varied, even with overall decent scores, the negative ones were scary: people getting left, cold or hot buses, no view which defeats the purpose, buses breaking down, pushy non-informative drivers that pushed for tips, etc. Some negative comments I could rule out as just negative people who didn't realize it'd be a long drive or who complained about the breakfast stop, but others had me concerned. As I continued to search I finally settled on Viator Miami to Key West Day Trip with Optional Activities. (The company's name is Miami to Key West) Both Viator and the company itself were very helpful and responsive.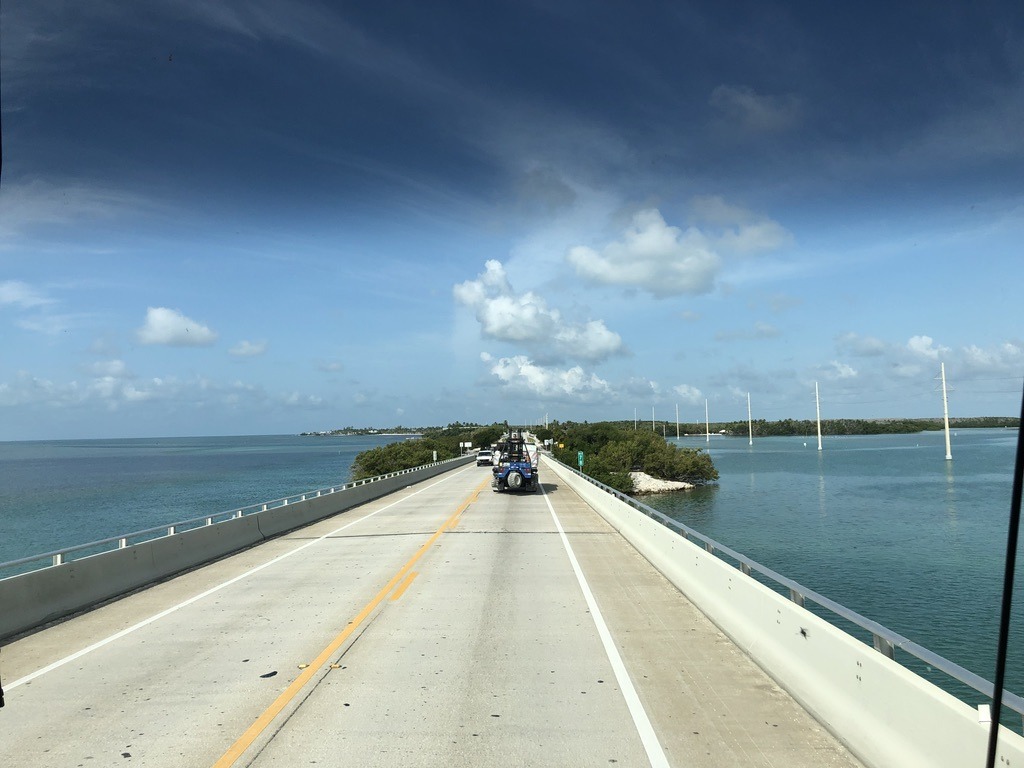 It all worked out great and we enjoyed our day. We were picked up at our hotel and then joined the rest at the bus. (Pick-up locations vary so communicate with them once you book it.) We had a nice driver who spoke Spanish and English. His accent was a bit challenging but I could understand enough. He gave sufficient explanations of the more significant keys we passed, without overdoing it. He offered the "optional tours" without any pressure, and never even mentioned tips, though we were happy to tip him at the end of the day. The stop at McDonalds, that also had a Duncan Donuts, was smooth and efficient. If you want something different, bring it along.
We brought a light jacket, in case the AC was too much, but for us it was just right. We brought one umbrella, but wished we'd had our ponchos since we got caught in an unexpected storm. We just waited it out and still had plenty of time to enjoy Key West before returning home. We didn't choose any of the extra activities since we were preparing for a cruise and would have other activities on that. We chose to walk and use the free bus but realize it doesn't point out what is nearby so you have to know where to get off. In hindsight, the trolley or hop-on-hop-off bus would have been a good idea. Free isn't always better, but it's an option. The driver gave us a map to use which helped. We ate in the south end after going to the Southernmost Point. We came upon Duffy's Steak and Lobster House at 1007 Simonton St. (on the free bus route which we were walking). I wanted to try conch fritters which they had on the menu, and I also saw alligator tail. The price was right and I'm always game to try new things so they hooked us in. I enjoyed both appetizers, and my husband had a seafood salad which he enjoyed. The key lime pie was also a must! When we got back up to the crowded restaurants on Duval St. we were glad we'd eaten where we had.
There are many places to visit depending on your interests. Milemarker Zero at the end of US 1 hadn't been on my list ahead of time, but the driver had mentioned it so we tracked it down. Nothing was happening in Mallory Square the day we were there. We saw Trumans' Little White House, Audobon House, and Ernest Hemingways's Home and Museum. The Oldest House, cemetery, Light House, Martello Towers, and distillery tours are also interesting attractions. Do whatever you can fit in if you're enjoying the town, or enjoy a sea adventure. One guy on our bus was dropped off to sky dive! We all got back in a timely manner and were dropped off close to our hotel.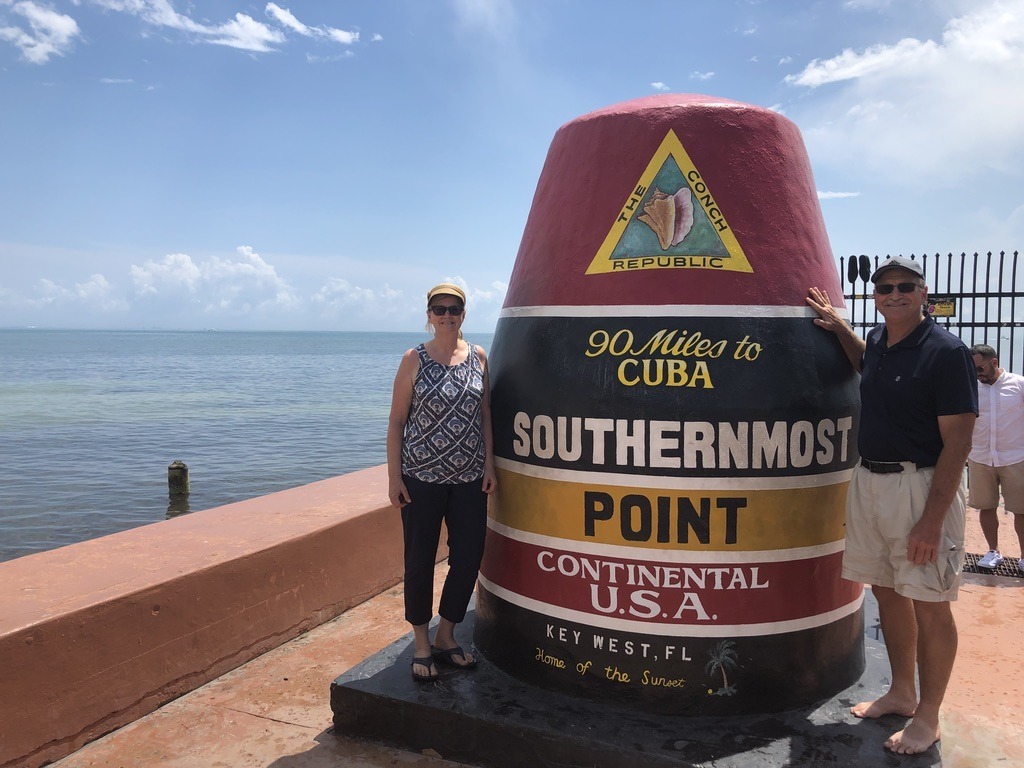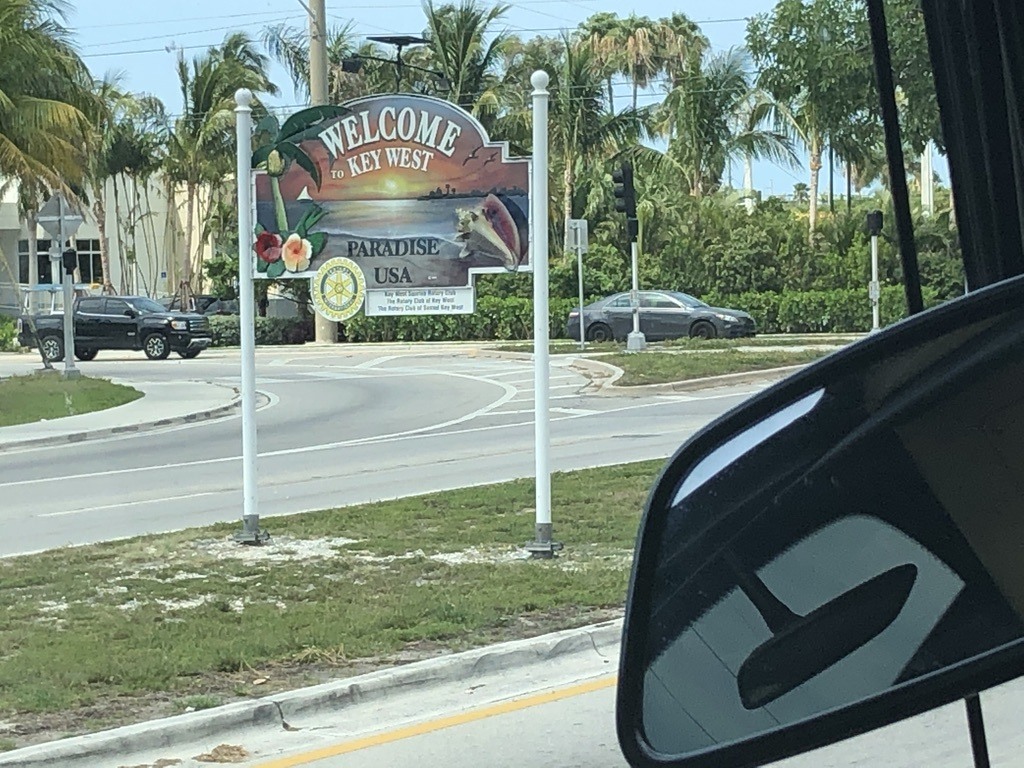 ---
EVERGLADES, MIAMI CITY TOUR, BOAT TOUR
We really wanted to see the Everglades and the alligators. Again, renting a car was going to be inconvenient, and to avoid tolls and parking fees we chose to do the bus tour. While looking at all the reviews, I came upon this one that would maximize what we saw in the time we had, all in one day.
Everglades, Miami City Tour & Bay Cruise: 1-Day, 3-Part Tour | "Enjoy this three-part Miami tour. First you'll discover the Florida Everglades with its rich wildlife of exotic birds, snakes, fish and turtles. Enjoy a wildlife show with an opportunity to hold a baby alligator! Then take an airboat ride along the "River of Grass." Second you'll discover Miami City. This tour hits all the major spots such as Coconut Grove, Miami Beach, and the Art Deco District. See movie stars' and millionaires' mansions, and hear stories of love, passion, betrayal, and even murder! Finally take a cruise of Biscayne Bay. This sightseeing tour takes in the Port of Miami, Fisher Island, and Biscayne Bay, passing by the must-see "Millionaire's Row," a luxurious stretch of real estate – home to wealthy elite movie stars, politicians, famous sports figures and business leaders."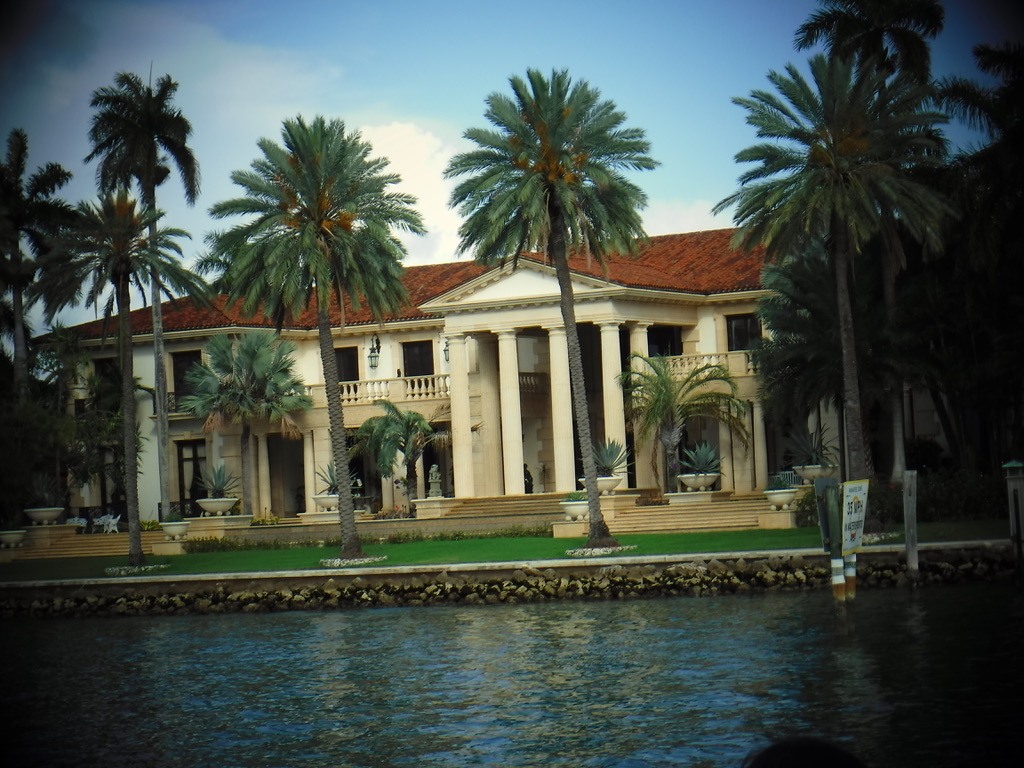 ---
Having looked at the reviews I knew it wouldn't be perfect, but it was a great deal. These 3 tours are sold at higher rates all over Miami Beach in the Miami Tours offices. (Miami Nice is the same company.) The bus was 20 minutes late but did arrive where they'd told me they'd be, so that was okay. I just panicked when they weren't there. Best bet is to call the day before and confirm. Sometimes you may call and not get an answer, but try again and you might get through…so don't give up. Also, in a pinch, get your guide will help. They contacted the driver for me since he was late. But start with the tour company.
If you aren't interested in all 3, choose what interests you. Here are my thoughts on each part.
Everglades: The airboat ride was fun, and it didn't matter where you sat on the boat, you could see fine. (Some reviews recommended the left, so I chose that, but it was half and half on our tour and the alligators were visible regardless.). We saw 4 alligators, mostly smaller ones. Each day is different; no guarantees. Sunny days are better I hear; ours was a bit cloudy but not bad. After that, we went into the animal viewing area. We were at the end of the group and they'd started the animal presentation before we got there, so try and move quickly. Then we got to hold baby alligators which was fun. From there, we went the other direction to view other animals. They had some fun inexpensive souvenirs—small alligator claw in a jar for $3 among other things. (The tour company charges you the extra $3 to enter the Everglades National Park, but we had an Eagle Pass and weren't charged, so if you're older and have one of those, don't forget to mention in.) All in all, it was a great experience.
In between we had an hour which we used to go to McDonald's for a quick meal and restroom break.
---
City Bus: We didn't want to visit Miami Beach and not see Miami itself, so the bus was the best way to see the highlights. It covered more ground than I'd even expected. It's a double decker bus so choose where you want to be, depending on weather and other factors. The top is best, at least for the Biscayne Bay section, which the driver told us. Those who started downstairs went up for that part. If you're downstairs, don't sit next to the staircase that will block your view on the right side. We sat in the back initially, and went up when he recommended it. There was enough room to move around. After Key Biscayne, there were a lot of low hanging trees and we had to keep ducking…so take your pick then, duck or go downstairs. The stop in Little Havana is 25 minutes and they take you to a cigar store. You don't have to stay there. We went across the street and enjoyed some live music, and an ice cream. Down the street was also a donut shop. But don't be late back to the bus. (He left a minute early and a couple with their child were still on the sidewalk; he stopped for them, but a minute later they'd have been left.)
---
Boat Tour of Biscayne Bay: I enjoyed this but had mixed feelings. First, they weren't very clear on where to wait and who would be there for us. Once we got on the boat, we realized how crowded the boat was. I think they moved us to an earlier boat that was probably already full. The best seating was up top, which had filled up, or in the front, so you can see both sides at the same time. The front is closed until after they finish pictures and move away from the dock, so wait behind the cord and hope they open your side first. It was fun to see celebrity homes and get a view of the bay that you see on many TV shows and movies set in Miami. Afterwards, it was a bit confusing where to go back for the bus and what time it would arrive but we figured it out.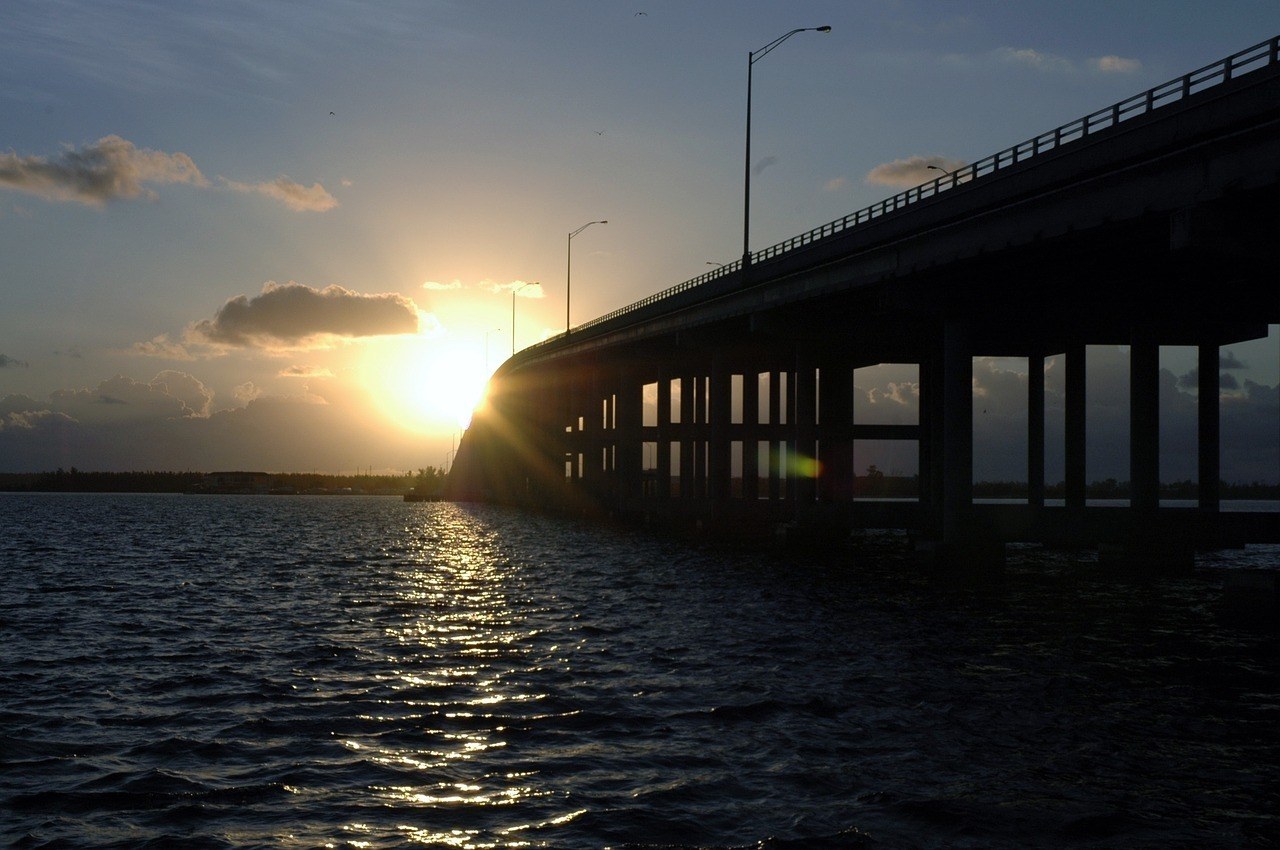 ---
Planning a trip to Florida…?
Check out a few of my other articles about traveling in this region, or other fun travel itineraries!
The 25 BEST Music Festivals in Florida To Experience Before You Die
Groove Cruise Miami | 96 Hours of Atmospheric Bliss
My last night in Florida | Dining at the Diplomatic Beach Resort
2 Days in Prague | How to spend 48 Hours Exploring Prague
The Best 2 Days in Hong Kong Itinerary
Also, don't forget to pick up a copy of the Florida Lonely Planet Travel Guide!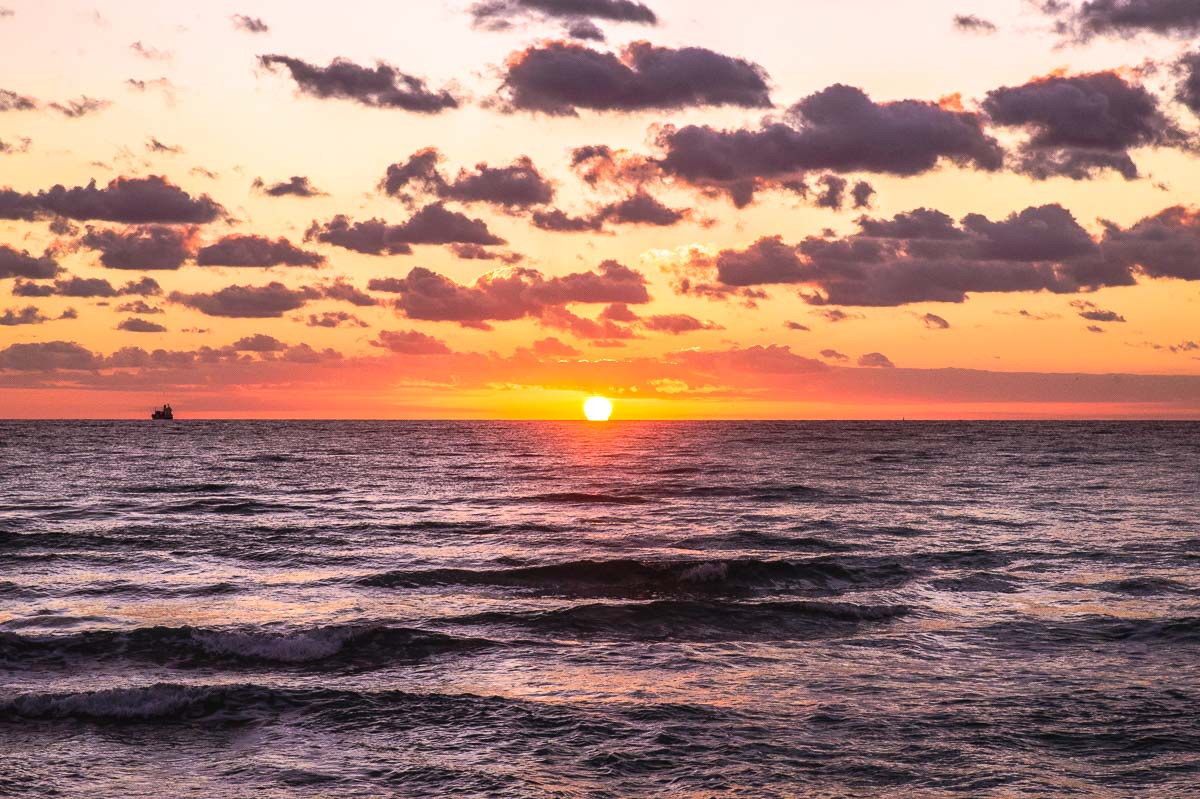 ---
Thanks for reading this 2 Days in Miami Itinerary!
Share this article!!
https://www.jonesaroundtheworld.com/wp-content/uploads/2019/05/2-Days-Miami-.jpg
719
1280
Dave
https://www.jonesaroundtheworld.com/wp-content/uploads/2017/03/logotry-1-1-300x106.png
Dave
2020-03-01 18:32:27
2020-11-21 17:16:28
2 Days in Miami Itinerary | How to Spend 2+ Days Exploring Miami Beach