Wondering where to find the best beach bags to suit your time at the coast? Then look no further as this article aims to highlight some of the most functional and stylish bags, totes and backpacks to hold all your essentials and more.
So, you've got your beach towels, your go-to swimsuit, a cute cover-up, some sunscreen and plenty of snacks to keep you company. There's just one problem, how are you going to carry everything? Luckily for you, there are plenty of amazing beach bags to help make your trip all the more comfortable and relaxing.
While there are many available online, there are a few things you may want to consider when picking the perfect beach bag. Some of these include volume (how much can the bag carry), the material (good quality? Is it water-resistant?), and the handle or strap (is it comfortable to carry?).
Sound like too much? Do not worry. To help make your decision as easy as possible, here are our picks for the best beach bags.
Psst…In addition to your bag and other accessories, be sure to take with a beach hat for optimal sun protection, and read my article on the Best Beach Quotes for some social-media caption inspiration!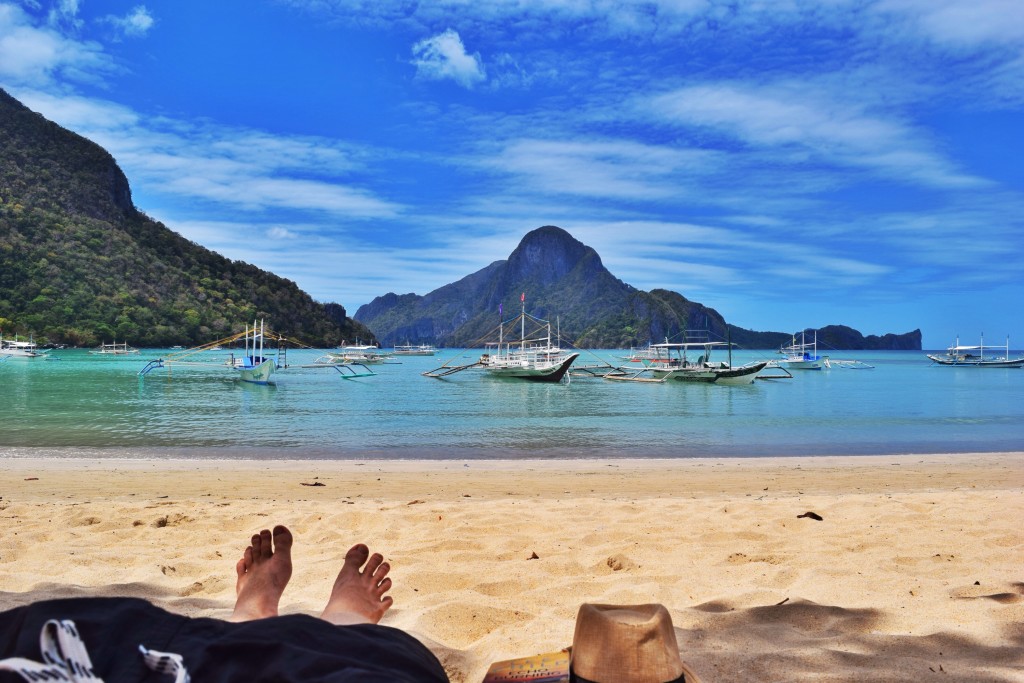 ---
5 Quick Picks for the Best Beach Bag
If you do not have too much time to spare and are in need of a good beach bag, here are the best options according to specific categories.
---
3 Amazing Beach Tote Bags
If you've ever found yourself at the beach with far too much to carry and wishing you had an oversized beach tote bag, then you're in luck. Here are a few of the most unique beach bags and totes available online.
---
Overall Best Beach Bag
If you're having trouble getting all your beach gear and accessories into one comfortable, large beach bag, then the AOMAIS Large Mesh Beach Tote Bag is for you. Towels, sunblock, water, flip flops, glasses, and snacks – this highly durable max-capacity beach bag can hold it all.
The AOMAIS beach bag is lightweight and can easily be carried using a removable over-the-shoulder strap. This extra-large beach bag is more than spacious and features eight extra pockets, including waterproof interior pockets for your valuables. Moreover, the mesh design allows the bag to dry quickly and easily gets rid of sand.
Overall, the AOMAIS bag is a cute beach bag perfect for family outings and all your beach gear.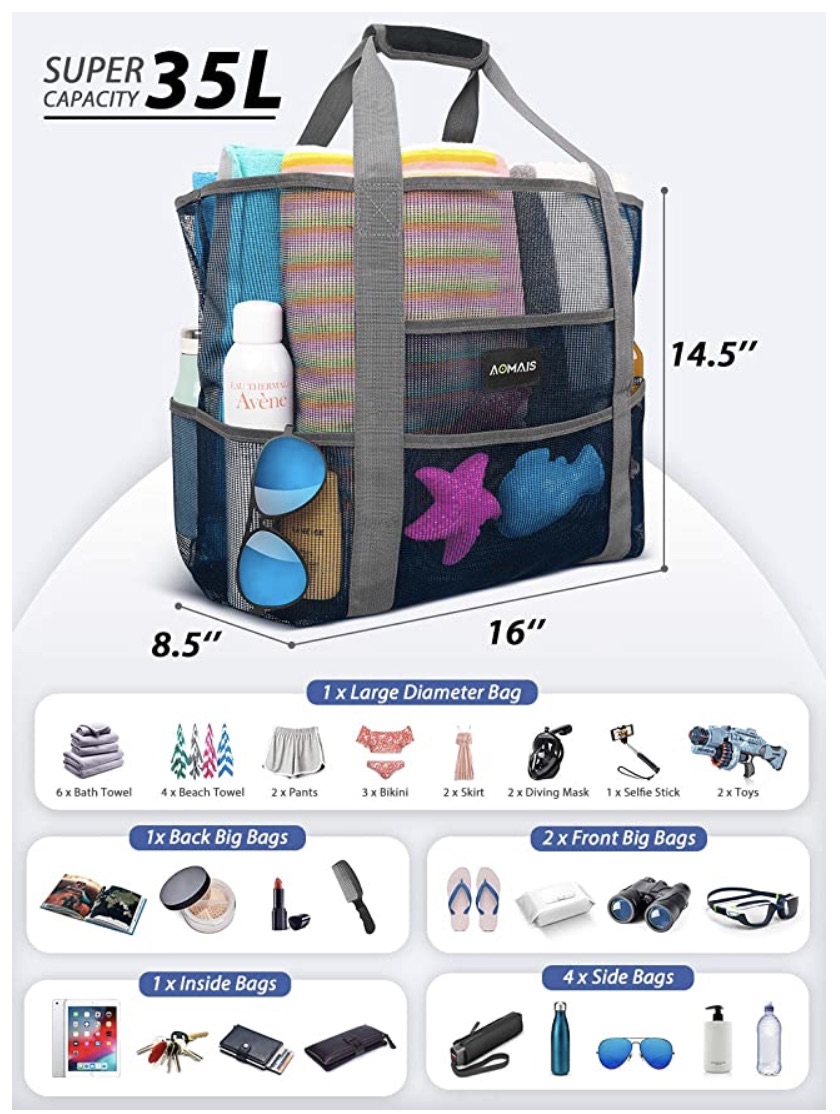 ---
Best Beach Tote Bag
Headed to the beach, pool or gym and have a lot of things to take with you? Then the large beach tote by Evsan is just what you need. Washable, waterproof and made from durable, high-quality polyester material, this lovely bag is built to last.
Measuring 14.6" x 15.4" x 4.7", the Evsan tote bag is fairly large and offers plenty of space. This way, the bag is able to hold everything from beach towels to snacks. There is also plenty of zip space (1 exterior zip and 3 interior zips), in which you can keep your valuables.
The Evsan tote bag comes in a wide range of unique color and design options. This way, you're sure to be looking stylish.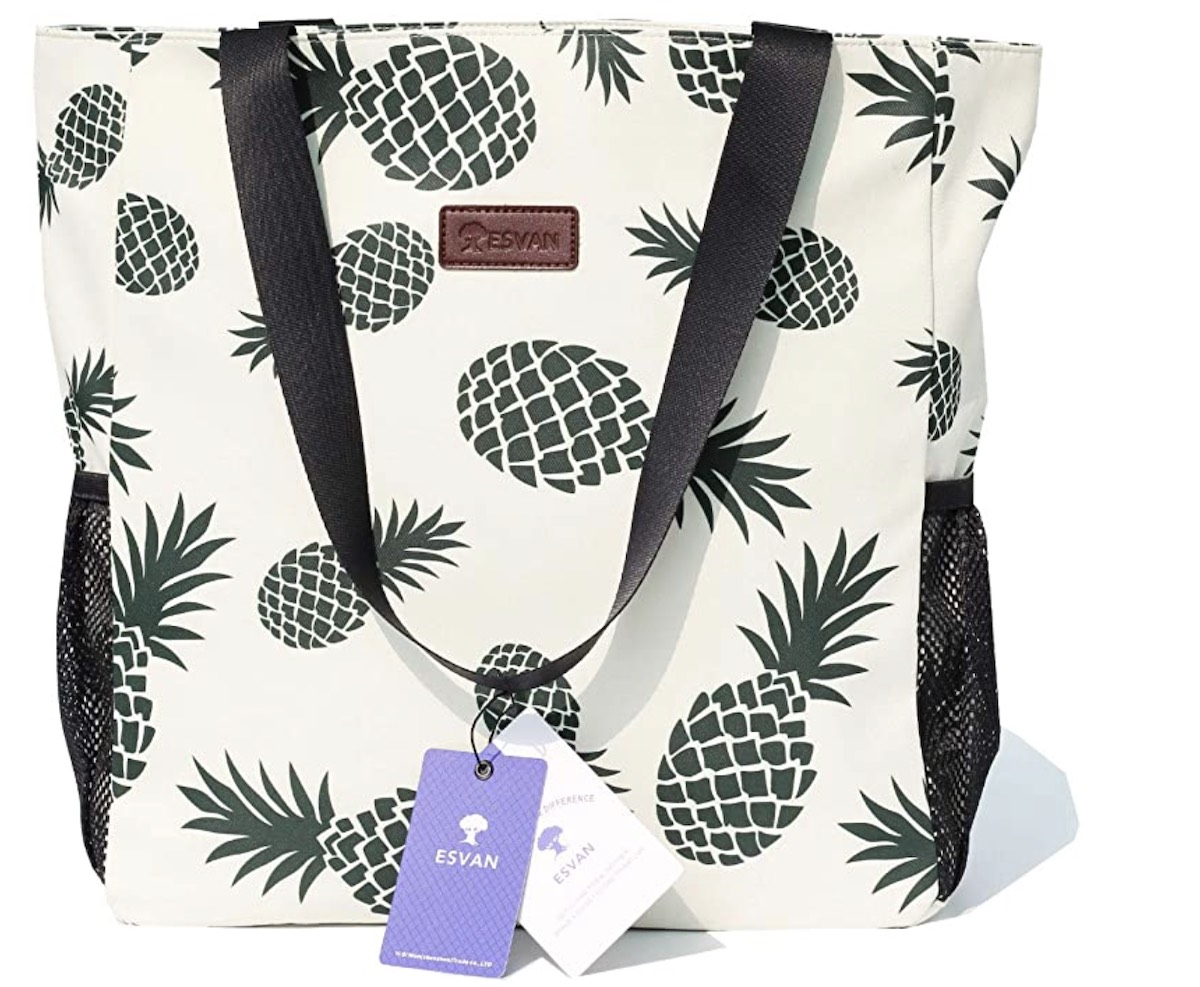 ---
SCOUT is a family-owned brand known for producing colorful bags that prioritize both function and style through their original patterns and versatile designs. As the brand suggests, everyone has stuff – SCOUT gives them a place to put it.
While the brand continues to put out new designs, their number one best-seller remains their first bag – the SCOUT Original Deano Tote Bag. An extra-large bag with an open top and burst-proof bottom, ideal for carrying all your belongings and perfect for a day trip to the beach.
The bag measures 19" wide, 15" high, 10" deep, and is made out of all-weather woven fabric. Moreover, it is water-resistant and features an interior zipper compartment and key ring for safekeeping. New and exclusive patterns are developed each season, resulting in a lovely selection of unique and trendy totes. Given its storage capacity, this bag is ideal for growing families.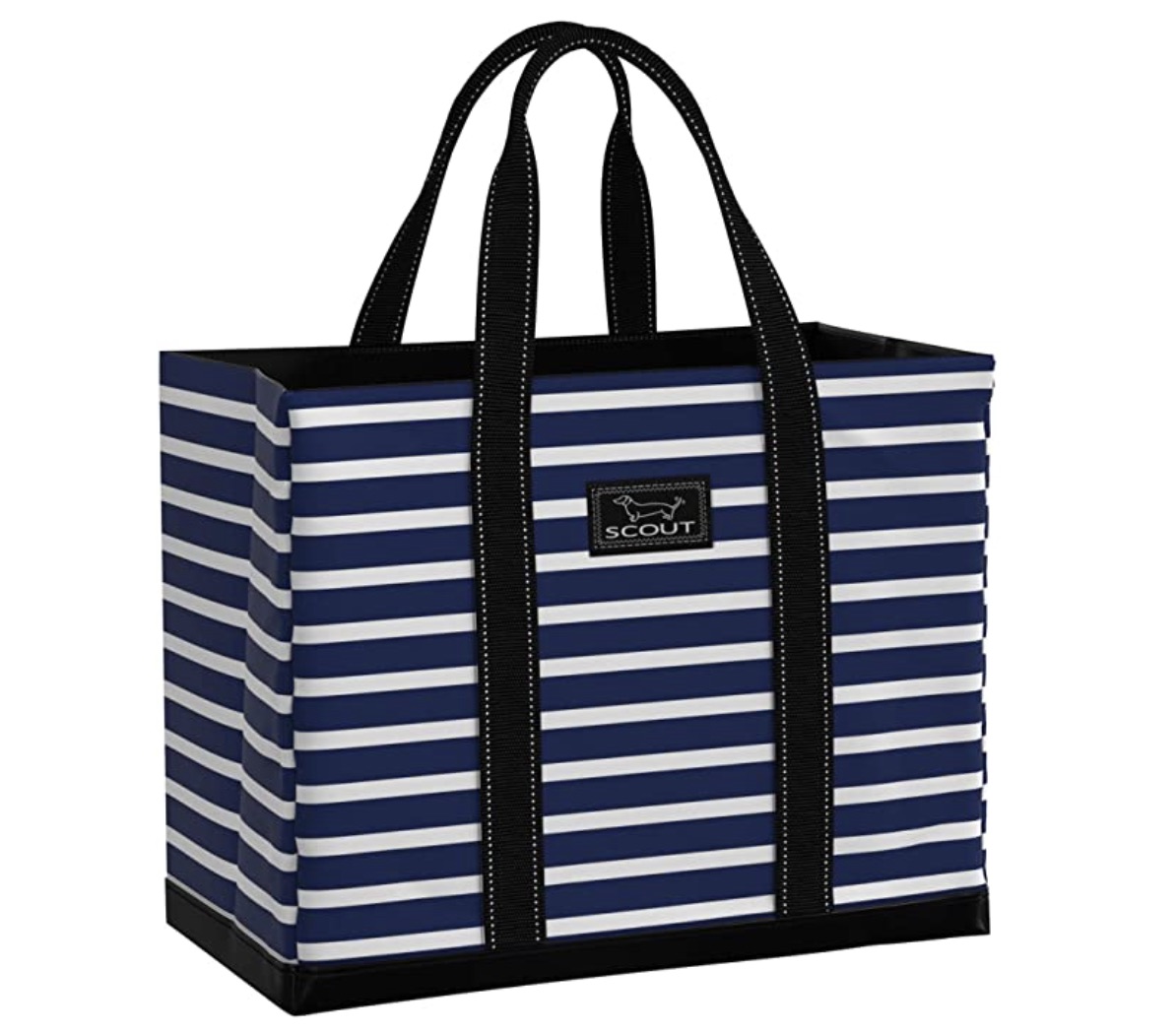 ---
3 Gorgeous Designer Beach Bags for Women
While beach bags are mostly functional, there is no reason why they cannot be stylish as well. To help ensure that you are looking and feeling good, here are some of the most comfortable and fashionable women's beach bags.
---
Best Beach Bag for Women
A classic minimalist design and plenty of space, this elegant beach bag is perfect for your daily summer tasks. Whether you're planning a trip to the beach, the shops, or a cute picnic spot, this designer tote has you covered.
Made with durable, heavy canvas on the outside and a moisture-resistant lined interior, the bag is built to last. It is also very spacious and can easily store your belongings, including wet items like beach towels, gym clothes, and swimsuits.
Perhaps the most outstanding feature of these stunning bags is the classic monogram embroidery on the front. Each bag is given personal and elegant touch with the addition of a high thread density monogram in a classic black font. This item also makes for a lovely personalized gift!
While this tote is perfect for the summer months, it serves many purposes and can be used year-round. Camping, the mall, or a weekend getaway – this chic designer bag will be suited to wherever you're headed.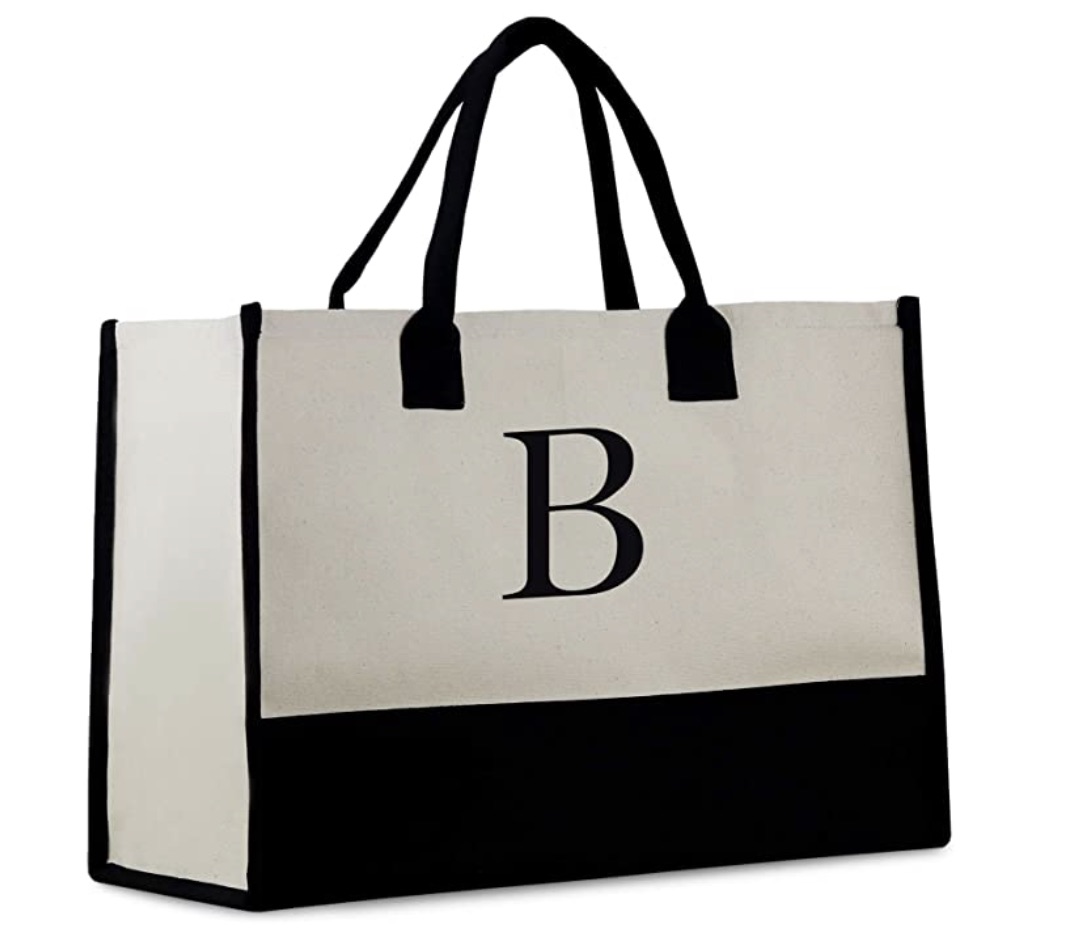 ---
If you're into fashion and are wishing to look classy and trendy this summer, then the CAMTOP travel beach tote is just what you need. Perfectly blending the styles of a beach tote and travel bag, this lovely accessory is all about longevity and elegance.
The CAMTOP travel beach tote is tailor-made just for you and offers plenty of space, along with a smooth and secure zipper. Moreover, the bag can be easily carried using the chic leather handle or adjustable PU leather shoulder strap.
The lovely CAMTOP travel beach tote is available in several unique and elegant designs. Some of the options available include a shoe compartment on the bottom. In addition to being the perfect beach bag, it is also a great option for traveling as there is plenty of room for a 2-3 day trip and can easily be carried onboard.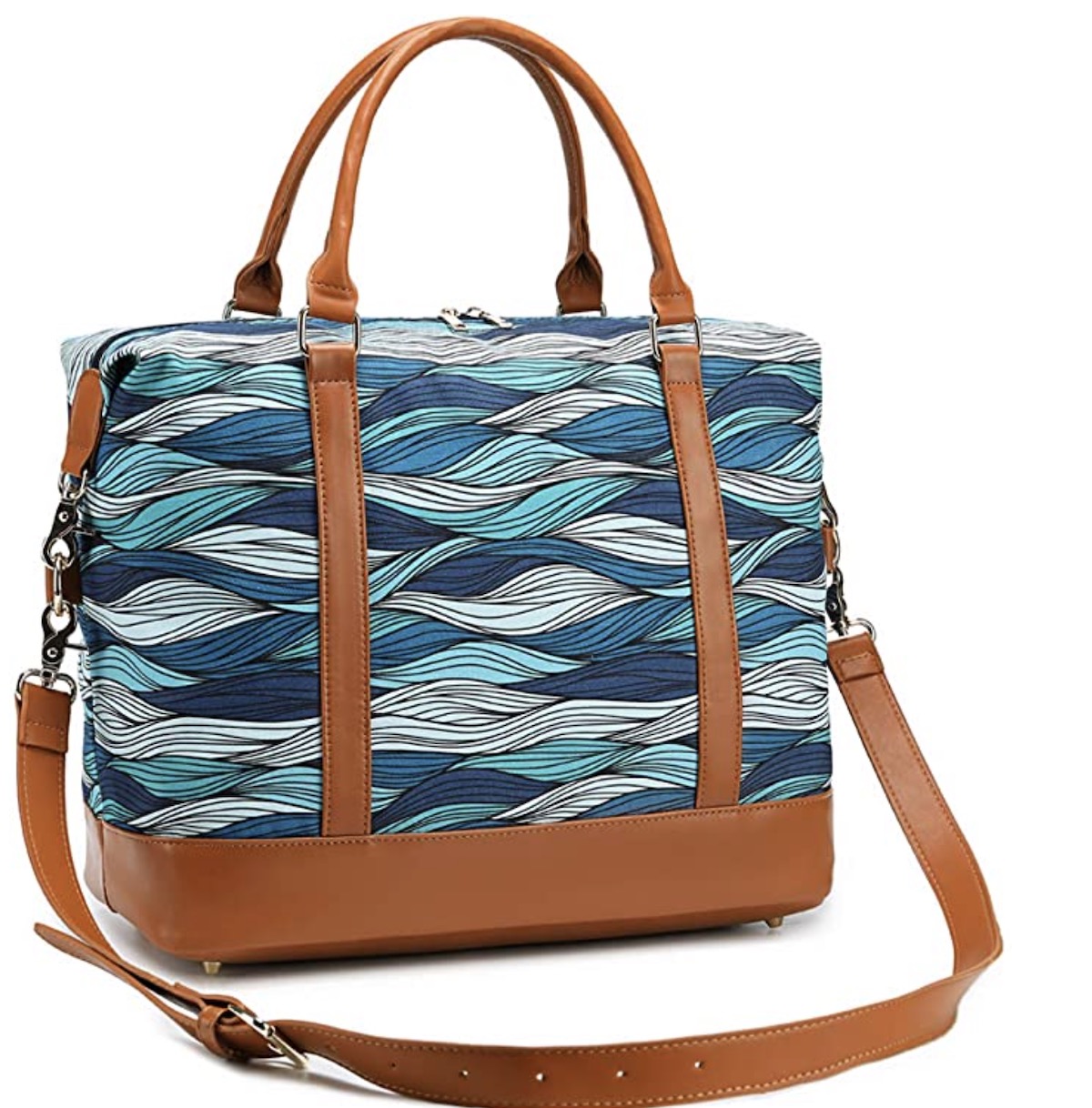 ---
The Pole Tribe Neoprene Tote is the perfect everyday bag. Function, lightweight, and beautifully designed, they can truly be taken anywhere – including the beach.
Made from a high-quality perforated neoprene (a sturdy fabric that can stand up to general wear and tear). Moreover, they can be hand washed and easily folded for travel. Pole Tribe totes are also very spacious and can easily hold all your belongings.
Pole Tribe totes are available in a number of beautiful, outstanding colors and designs perfect for any occasion. Shop or travel in all red, head to the beach with stallion black, or make a statement in tuscan yellow. Regardless of which color you pick, you'll most certainly feel stylish.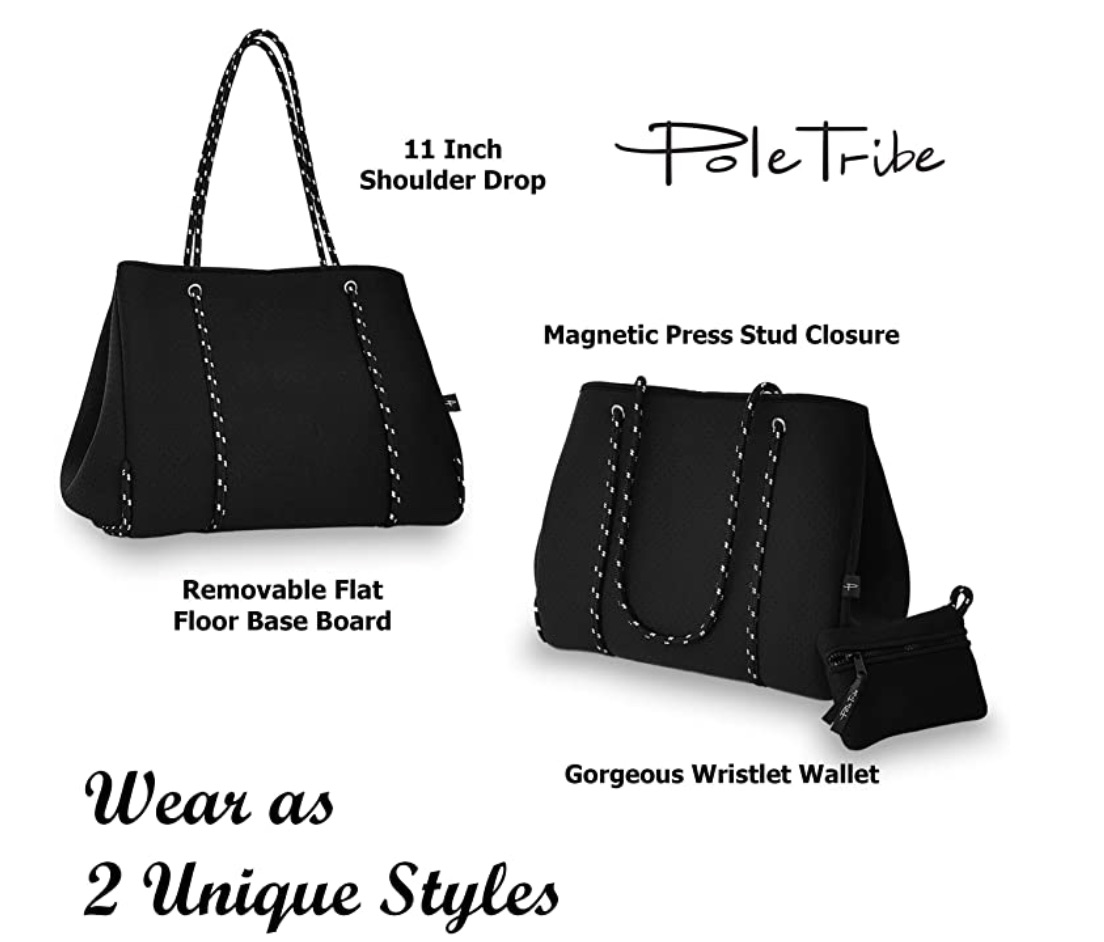 ---
3 Best Beach Backpacks
If a large tote bag isn't quite your style or you simply prefer something smaller, then backpacks are a great alternative. Here are some of the most functional and comfortable beach backpacks available online.
---
Best Beach Backpack
TOURIT is an innovative brand that strives to ensure that whatever you need travels easily, comfortably, and stylishly with you. To enforce this goal, they have produced the ultimate multi-purpose backpack.
These wonderful insulated cooler backpacks are perfect for just about any outdoor activity, including the beach. High-quality materials are used to ensure that your drinks and snacks are kept cool for up to 16 hours and at temperatures below 15ºC (with Freeze Packs).
Moreover, the bag is leak-resistant and features a ventilated back to prevent your back from getting wet. The padded, adjustable straps allow for maximum comfort when carrying your food and drinks.
The TOURIT cooler backpack has a number of compartments and offers plenty of space in which to store your things. In addition to the main compartment are two front zipper pockets and a mesh pocket in which you can store your phone, wallet, and other valuable items. So, before your next family beach trip, be sure to pick up one of these amazing bags.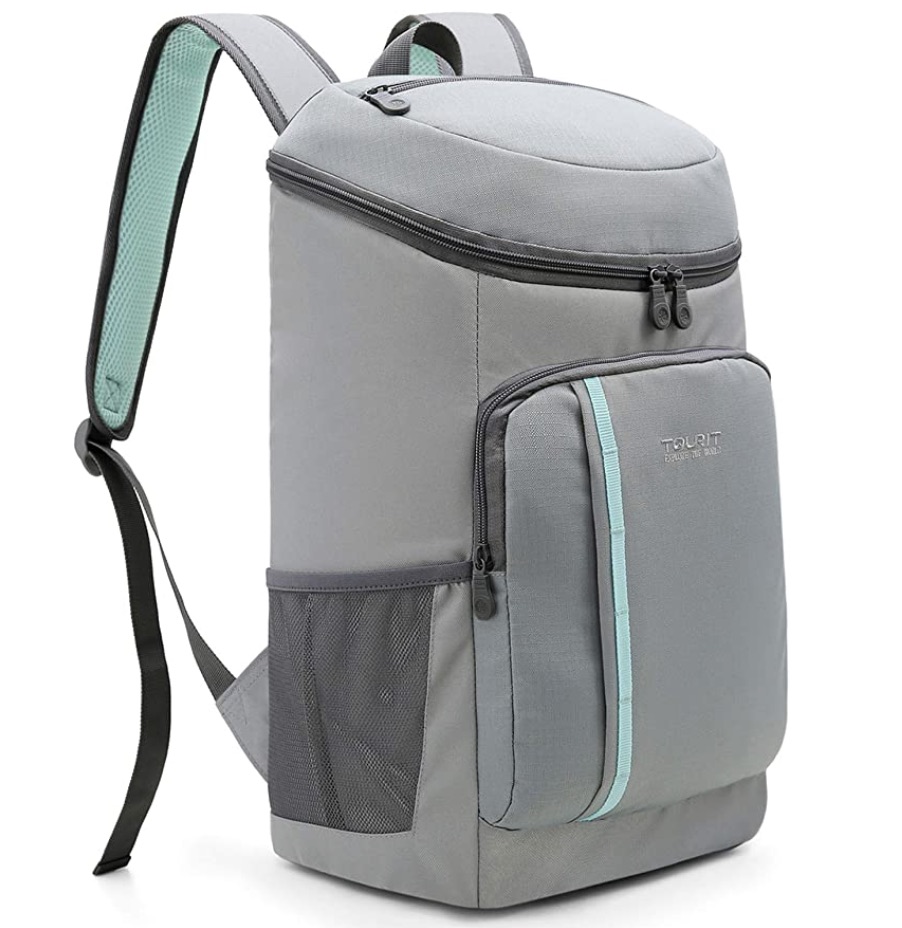 ---
Best Waterproof Beach Bag
W&F is a design company with a goal of creating durable, high-quality bags and accessories to meet the demand of their customers. Their collection of functional and modern bags are created for everyday use, from the beach to work, or to travel.
The W&F drawstring backpack features a stylish design and is made from premium-quality, water repellent nylon. This way, the bag's exterior is thick and strong enough to hold all your smaller belongings.
The backpack features a large main pocket that can easily store a single towel, bottle of water, flip flops, and some snacks. There is also a hidden pocket to safe-keep your valuable items. Moreover, the adjustable shoulder straps are wider, relieving potential shoulder stress and allowing for improved comfort.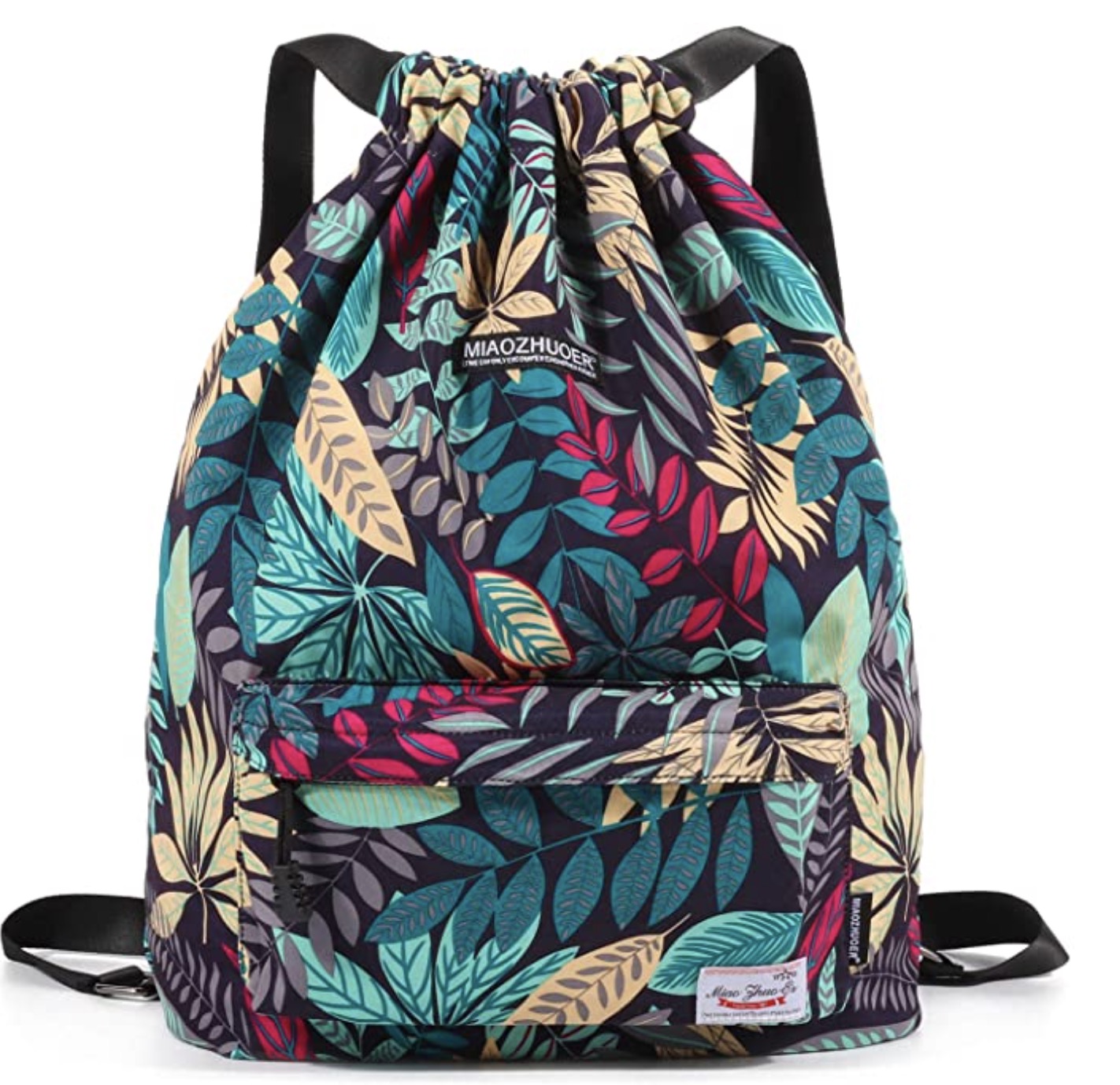 ---
The world-renowned Speedo brand is committed to helping people enjoy the water more with their swim accessories, ranging from beach-ready bags to snorkel gear. Among their high-quality range of beach bags offered is the amazing quick-drying backpacks.
Each of the quick-drying backpacks are designed with open weave mesh. This allows for improved breathability and strength. This way, you can easily store your belongings, including wet items that will quickly dry. Moreover, the bag features shoulder straps and can be comfortably worn or carried.
The Speedo quick-drying backpacks are offered in a wide selection of unique colors and designs such as jasmine green, frost grey, imperial blue, bright marigold, and prism violet.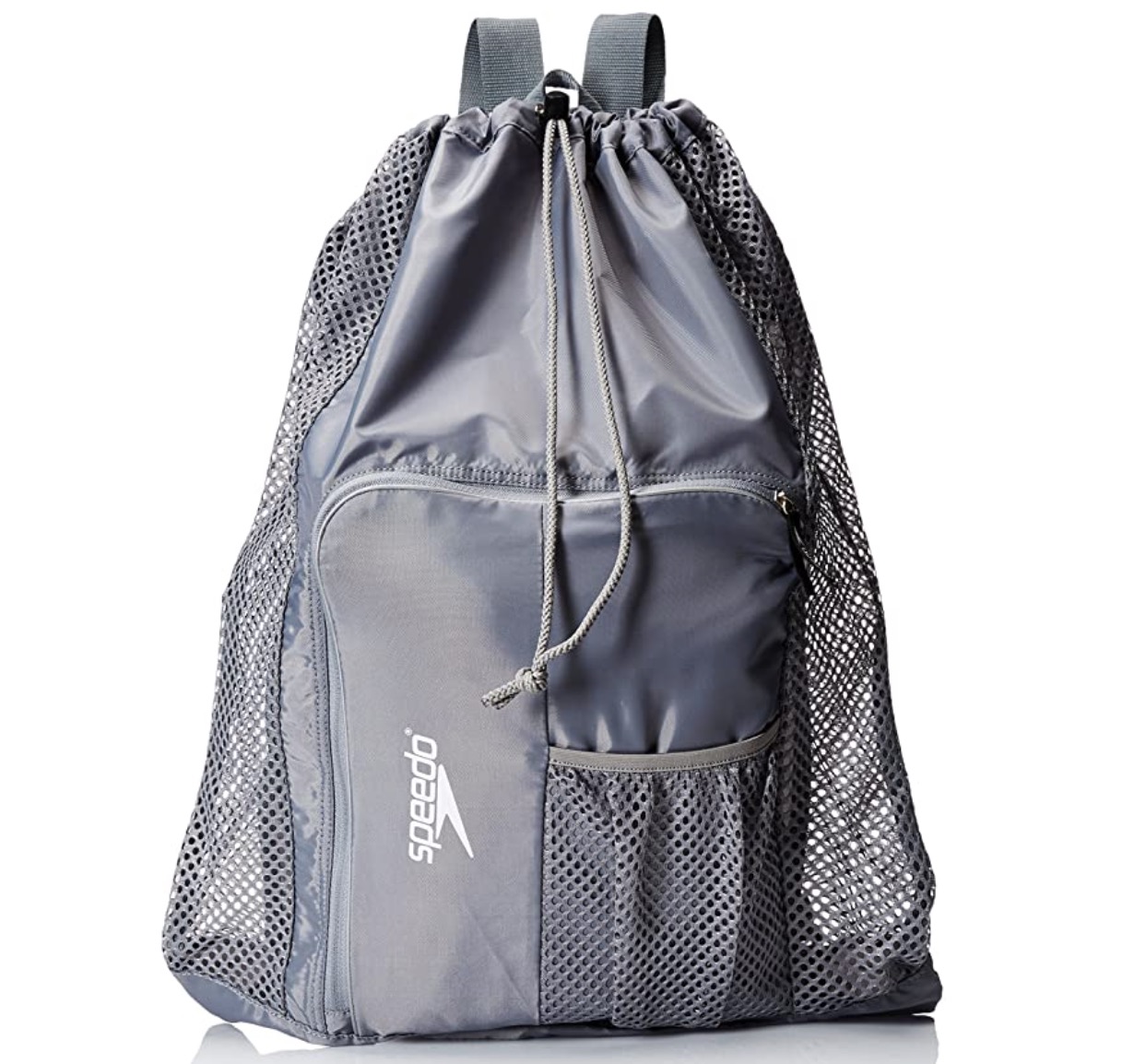 ---
Other Recommended Reading
Now that you've got your beach bag, it's time to head on out and find your perfect summer spot. Whether you're looking to enjoy a family trip to the beach, a lovely picnic, or a weekend away, these amazing beach bags, totes, and backpacks will ensure that you travel easy and in style.
Looking for the perfect beach holiday destination? Check out these articles and find some of the best spots for you and your family this summer.
---
Which of These Beach Bags Are You Using This Summer?
If there's one thing that can make a relaxing day at the beach tiresome, it's having to carry so many things. Beach towels, snacks, flip flops, sunscreen, and more – it's a lot. From the bags mentioned in this list, however, you're sure to find something that will make your summer all the more relaxing and fun.
So whether you plan to explore the coastlines and beaches of Corfu in Greece, or are simply planning a family beach trip to your local coastline, be sure to pick up one of these amazing beach bags – you won't regret it
https://www.jonesaroundtheworld.com/wp-content/uploads/2021/05/Beach.jpg
683
1024
TravelTractionsJATW
https://www.jonesaroundtheworld.com/wp-content/uploads/2017/03/logotry-1-1-300x106.png
TravelTractionsJATW
2021-05-07 19:44:23
2021-05-07 19:45:03
Best Beach Bags | 9 Incredible Beach Totes & Backpacks