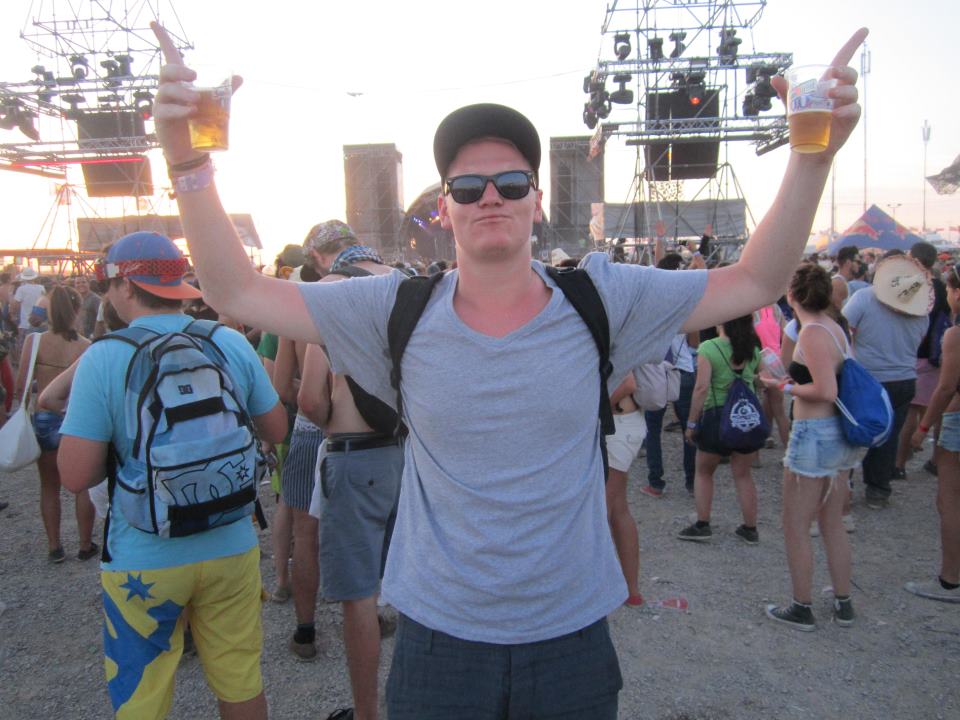 I've lived in Barcelona for two different summer periods now; in 2012 and 2014. Honestly, no matter what time of the year it is, Barcelona is hands down my favorite city in Europe. However, I'm going to focus on my top 8 reasons no other city can compare to Barcelona during the summer months.
---
1) Piknic Elektronic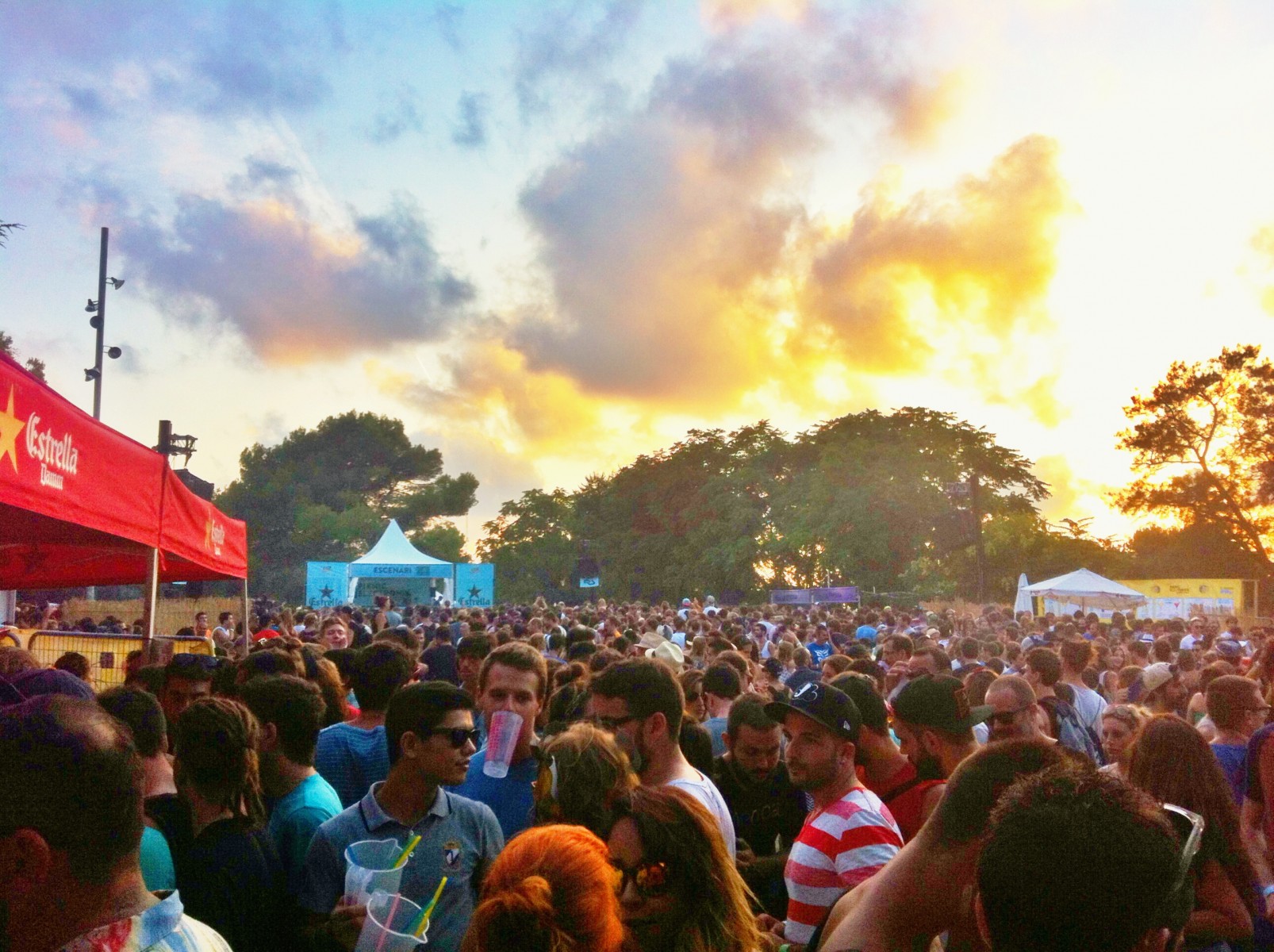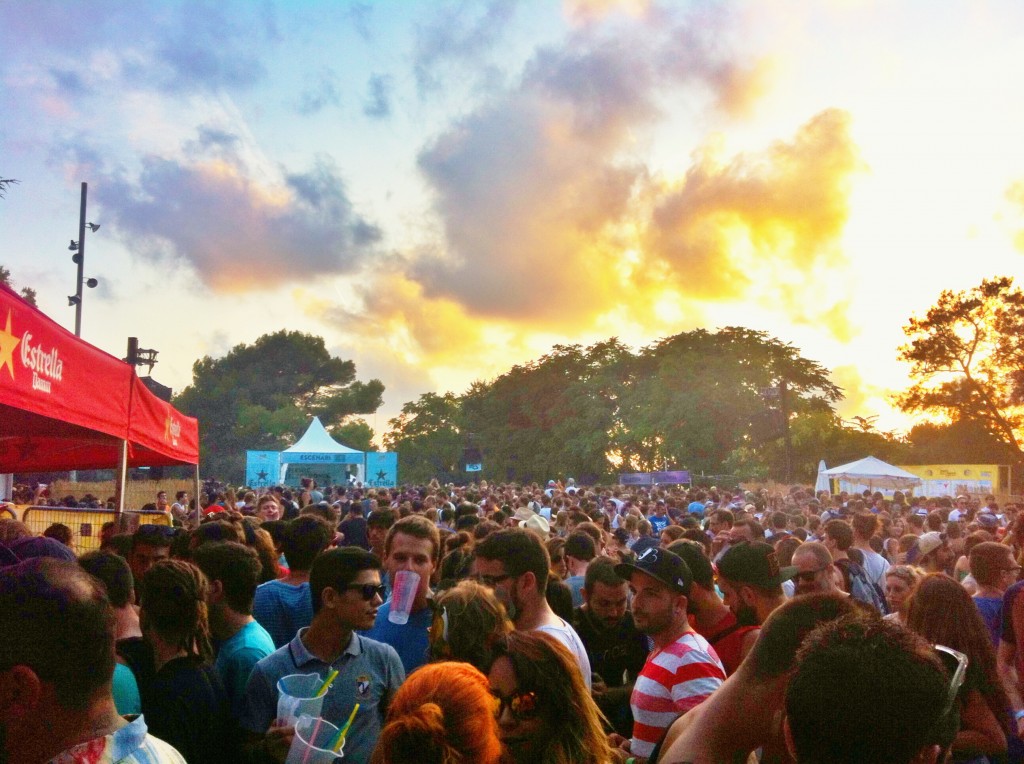 ---
Sunday Funday right? I don't know how anyone could talk about Barcelona over the summer and not bring up the magic that is the Piknic. Every Sunday locals, tourists, students, expats, and families all flock to Montjuic to get their weekly dose of electronic tunes. I ended up going to at least 4 or 5 times this summer, each time getting better and better. It's unfortunate it can be kinda pricey, or else I probably would have been more. There is an amazing atmosphere with tons of different people and styles of music, and pretty delicious Sangria.
2) Barcelonetta Beach
How many cities can you think of in Europe that have amazing nightlife right along the beach, excellent public transportation to get you home, and great weather throughout the night? Not many. I absolutely love the beach in Barcelona, both during the day and the night. I love how you can sit and relax on the beach all day, and if you don't want to move, you don't have to. Buy all different types of drinks, massages, souvenirs, and much more. There's also great beach volleyball nets if you're trying to be active, and you can pay for beach chairs / umbrella rentals. It can get a little crowded on the weekends, but it's definitely one of the best aspects of a summer in Barcelona. Some of the best hotels in Barcelona are located right along the beach, and I'm sure you'll understand why.
---
3) L'Atlandida on Thursday Nights
The mega sized Ibiza style club is hands down the best venue that Barcelona has to offer — and that's saying ALOT. In a city which is widely known for it's amazing nightlife, it can be hard to pick a favorite. Not for me. L'Atlandida will always trump that category. The sound is incredible, it's a wild atmosphere where everyone is down to straight rage, and then there's the pool. Swimming in L'Atlandida is always a blast, and I never go anymore without my pair of swim trunks on. There's no dress code, and drinks aren't TOO highly priced. You can grab a beer for 6 euros. Not bad comparing it to other venues. HYTE nights at L'Atlandida, simply the best.
---
4) SONAR Music Festival
Easily one of Europe's best music festivals in my opinion. The only problem is choosing where to go each night. You can pay for a festival pass and have entry to all the day/night events, or you can choose from a multitude of OFF Sonar events. Just by checking Resident Advisor during the festival, you'll be rewarded by seeing at least 10+ events practically every night. The line-ups are incredible, and definitely one of the craziest weeks of the summer.
---
5. Balearic Island Weekend Trips
Whether you're jetting off to Ibiza for a week of quality party, or planning a trip to Majorca or Menorca — you'll find the best deals flying out of Barcelona. You could also look into taking the ferries over to these jaw-droppingly beautiful islands. There's countless beaches to explore, attractive locals to meet, and delicious food to eat! I myself have only been to Ibiza, but next time I'm in Spain I'm defintiely heading over to Majorca or Menorca to see what all the fuss is about.
6. Expats / Tourism
The nightlife in Barcelona is amazing year-round, and there's pretty much always tourists coming and going. However, Barcelona is one of the top cities for Europeans to come visit during the summer, and the bar / club scene is awesome. Just hit up a local bar, and you are guaranteed to meet some amazing expats, tourists, and study abroad students. Over this past summer I was fortunate enough to meet some of the best Spanish, Italian, French, Dutch, English, Irish, American, Belgian, and German people. Everyone comes to Barcelona looking for a good time, and it's such a great city to go out and interact with people from different cultures.
---
7. La Terrazza
If it weren't for discovering L'Atlandida this summer, I would have definitely said that La Terrazza is my favorite club in Barcelona. This open-air club has one of the best and most fun atmospheres I've ever experienced in a club setting. The club has a decent sized platform right in the middle, with everyone else dancing around. The resident DJ's are always spinning some of the best tech-house I've ever heard, and the party seems to never stop. The club says it closes at 6 A.M, but I've easily been there past 7 A.M grooving to quality music while the sun slowly rises. If you go to La Terrazza, you have to stay until closing! The last two hours the club is open is when it truly makes a lasting impression.
8. The Sunlight
The sun stays up for so long in Barcelona over the summer. Yes, I know it's like this for even longer in different parts of Europe, but it just makes the days seem so much longer. My favorite time to head to the beach is around 6 P.M, and chilling there during the sunset. The weather is nice, there's an incredible breeze, and it's beautiful. It also helps when you don't head out to the bars until midnight, and you can sneak in a quick nap before heading out.
9. Costa Brava Getaway
This is the first time I was able to get out to Costa Brava, thanks to my close friend Tex & Julia! We got to escape the chaotic madness of Barcelona for a couple short days, but it was absolutely perfect. There's lots to do, beaches to explore, and just a short car/ bus ride away from the city. If you're in Barcelona for a decent amount of time, get out of the city for a bit and head for a quick Costa Brava getaway!
https://www.jonesaroundtheworld.com/wp-content/uploads/2014/08/552742_10151111546626153_1714515330_n.jpg
720
960
Dave
https://www.jonesaroundtheworld.com/wp-content/uploads/2017/03/logotry-1-1-300x106.png
Dave
2015-09-04 09:25:40
2019-04-05 15:57:53
8 Reasons Why Barcelona Is The Best European City During Summer