Wondering what are the best beach hats to wear? Then you're in luck as this article aims to highlight some of the most protective pieces to be worn to the beach this summer.
Wherever you plan on spending time this summer, whether it be at your local beach or on a beach destination abroad, you can expect plenty of sun-drenched days. While a cute coverup and quality sunscreen does help, you might want a little extra protection from the sun.
Beach hats do just that, providing your face and neck with additional shade and ensuring you're feeling cool and comfortable (and sometimes stylish).
Many factors play into finding the perfect summer headwear such as the material, size, color, design and the overall protection which it provides. To help make your decision as easy as possible, here are our picks for best beach hats.
For those who aren't really avid beach-goers, many of these hats are still great for a number of fun outdoor activities like hiking, camping and musical festivals.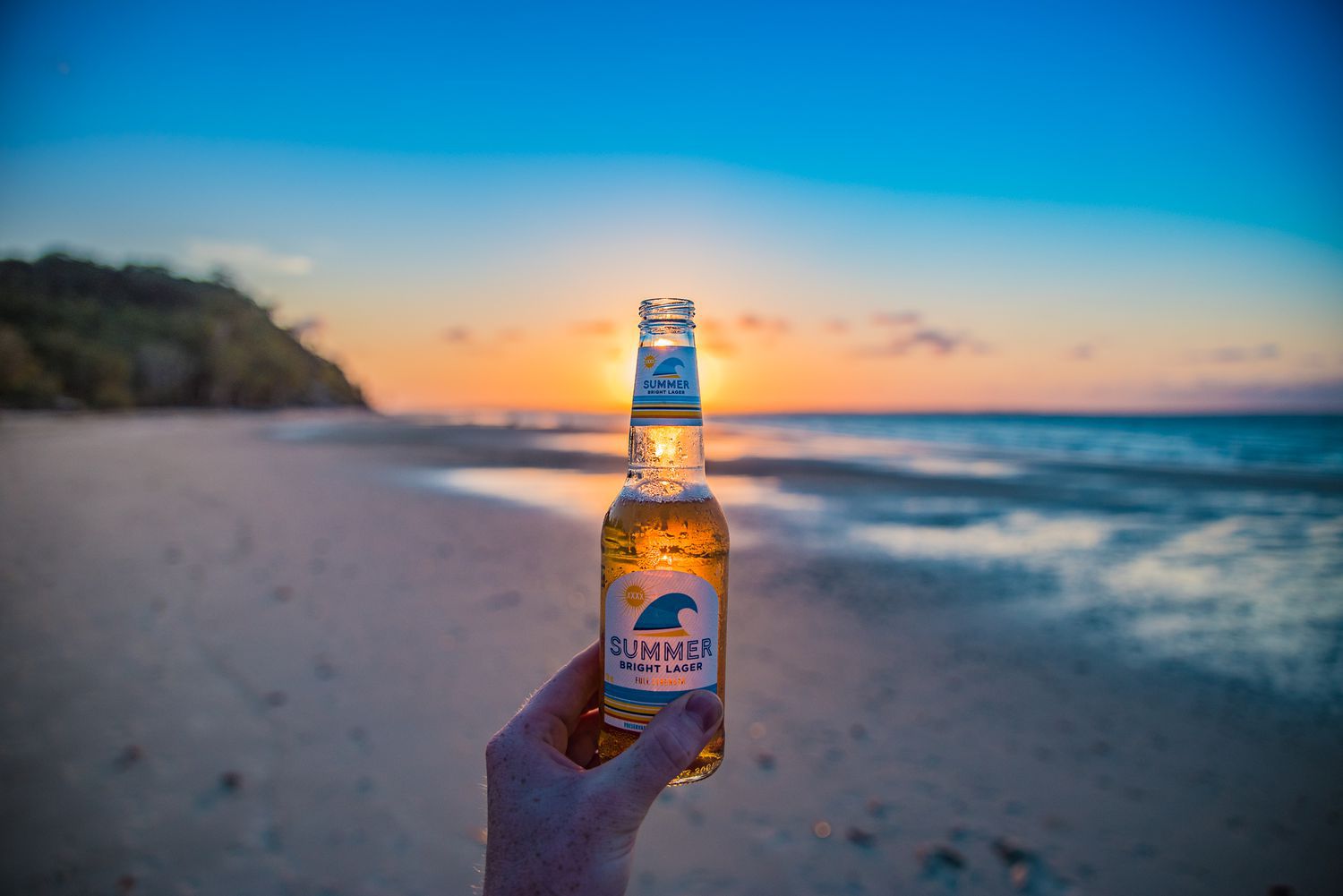 ---
Top 5 Picks For The Best Summer Beach Hats
If you do not have too much time to spare and are in need of a lovely summer hat, here are the best beach hats according to specific categories.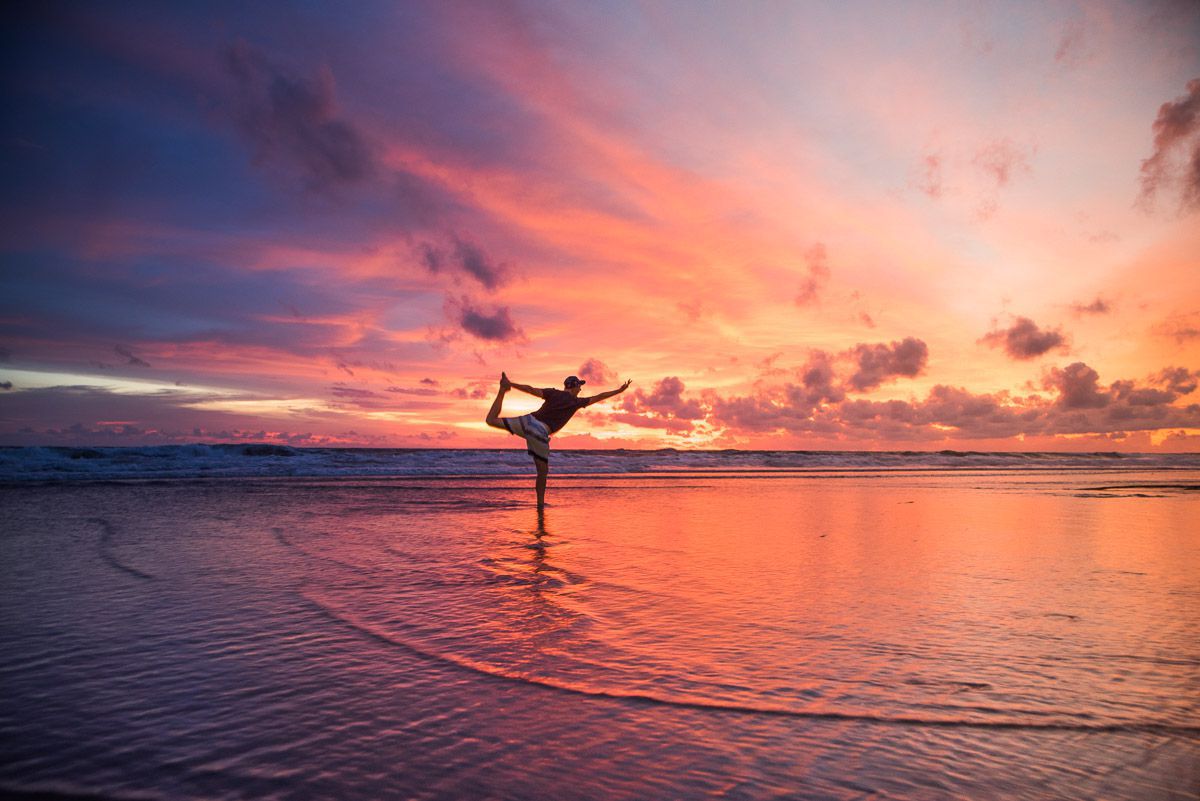 ---
4 Gorgeous Summer Beach Hats for Women
While summer headwear is mostly functional, there is no need to sacrifice style for comfort. To ensure you're looking and feeling fresh, here are five of the best beach hats for women.
---
Best women's summer hat
Whether you're walking along the beach in a private resort or enjoying a summer afternoon with your family, you want to look fashionable. Balancing a sense of elegance with a more casual feel, this lady sun hat by Fedora does the perfect job.
Woven with 100% natural paper straw makes the hat soft, comfortable and breathable to wear. There is also an adjustable string on the inside to assist in providing an optimal fit.
The Fedora is an easily packable beach hat and will fit snugly inside your handbag or beach tote. This will save you tons of space and is convenient for any outdoor trip or activity.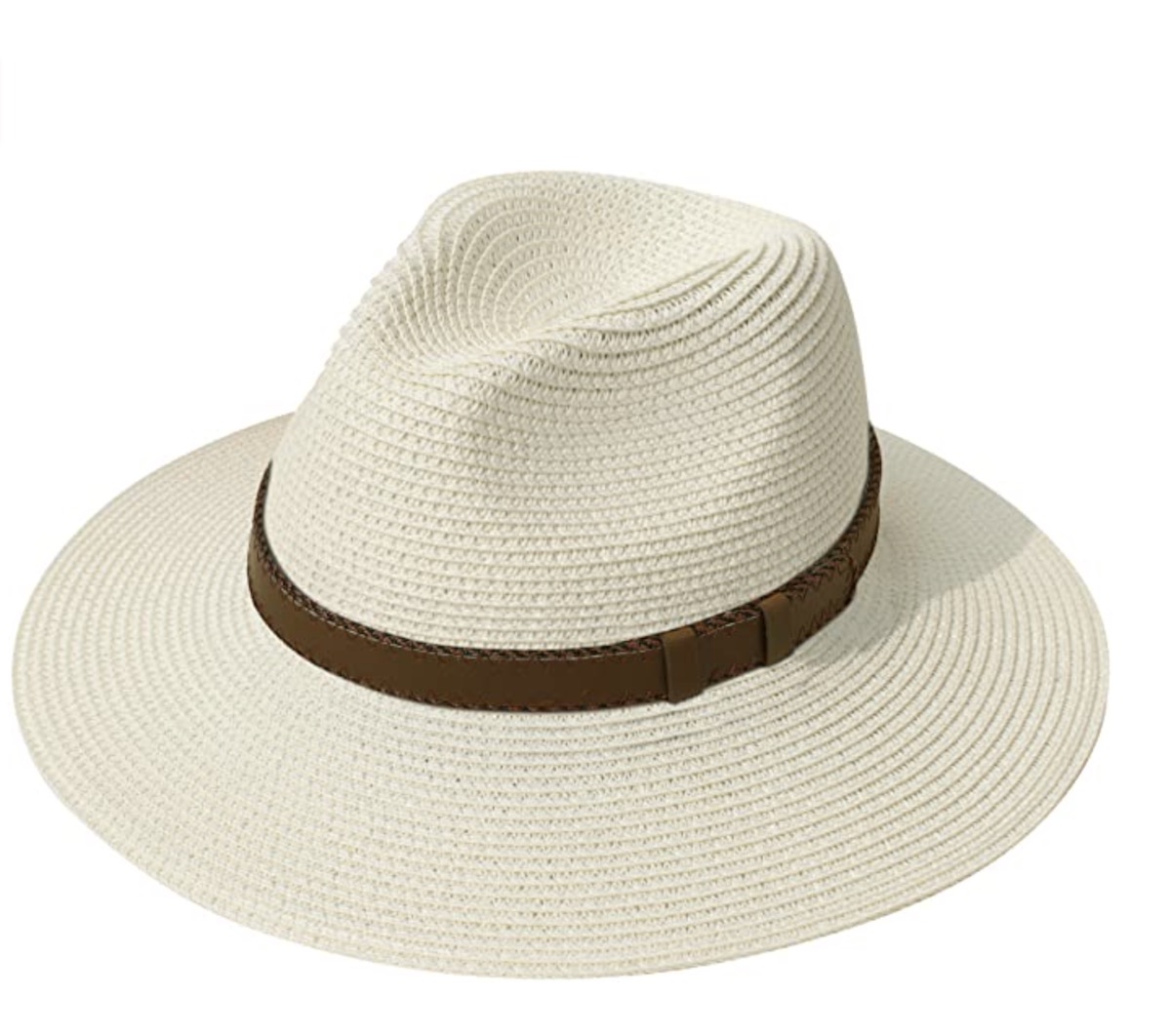 ---
Best sun hat for travel
Looking for something cute that will protect your face and keep it looking pretty and healthy? Then the floppy straw hat by Yuuve might just be what you're looking for. UPF 50+ that can block out 50-80% UVA/UVB rays, and a floppy wide brim that provides your face with adequate shade.
This stylish light colored hat is made of environmentally friendly materials. Woven from straw, it allows for a comfortable and breathable feel. There are also internal drawstring ties to best fit a variety of head shapes and sizes.
The floppy feature also makes it easy to carry and will fit snugly into most bags and suitcases. Overall, this is one of the best travel sun hats for that perfect summer holiday.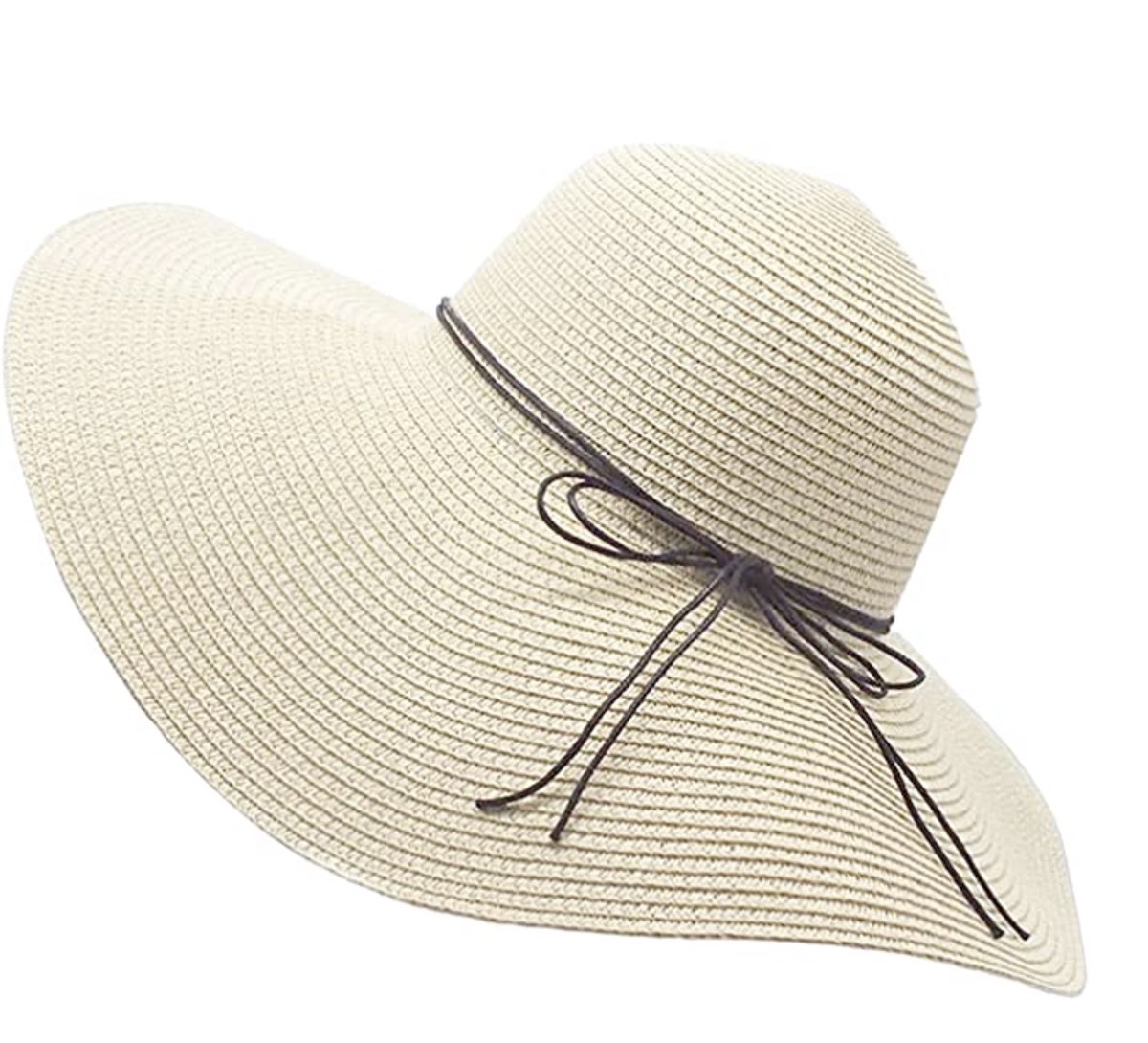 ---
Overall best beach hat
If you love outdoor activities like hiking, camping or gardening then this is the perfect hat for you. A cute hat with a ponytail hole, ideal for those warm summer days when it is simply too hot to have your hair down.
Designed with mesh portions on the sides of the crown, the hat allows for adequate airflow and ventilation to the head. The wide brim and excellent anti-UV feature (UPF 50+) provides the face and neck with protection from the sun. It also has a built-in sweatband which prevents sweat from running down. This way your cute headwear does not pick up any odd smells and always keeps your head cool.
While it sounds practical, it is stylish as well. The foldable side snaps allow for it to be worn as a flat-brim hat or cowboy style. It is also available in a wide range of colors such as orange, pink, black, beige and blue, so pick your favorite color and head out on an epic adventure!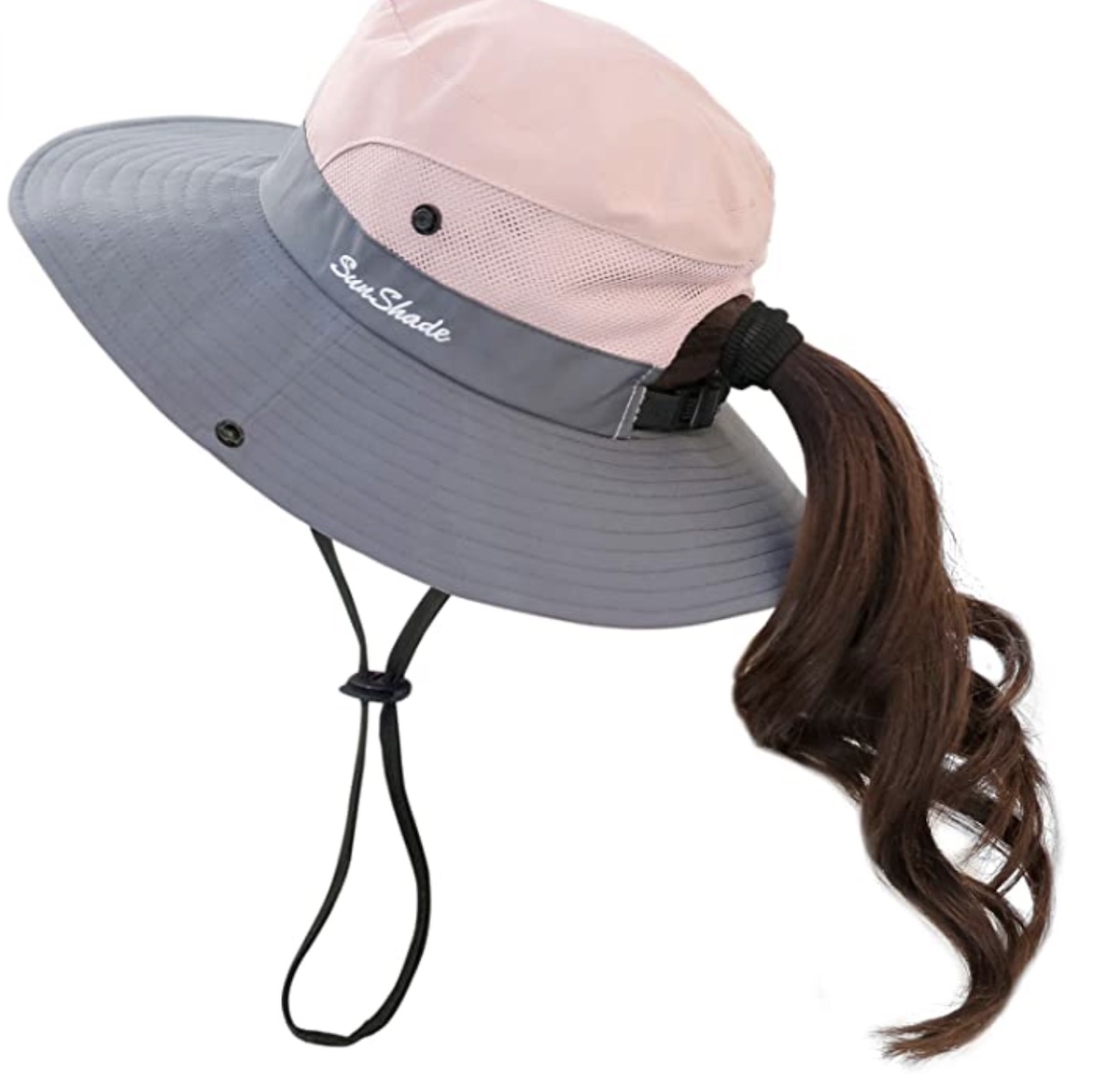 ---
Most fashionable sun hat
Effortlessly chic and irresistibly comfortable. This lovely summer accessory is sure to have you looking stunning and at the same time, protected from the sun. The classy bow on top offers an extra glamorous feel. The Verabella hat is perfect for both indoor and outdoor occasions.
The design includes a thick reinforced wire brim wide enough to provide shade to both your neck and face, as well as excellent UV sun protection. The hat also features an eye-catching plaited weave and soft inner sweatband to ensure that you're feeling cool at all times. Moreover, it is one-size-fits-most and includes a detachable chin strap which holds the hat in place – especially helpful on those windy days.
Verabella's fashionable beach hats come in several lovely neutral colors including black, grey and various shades of beige. So pick up one of these stylish pieces to ensure you're feeling cool and fabulous all day, all summer long!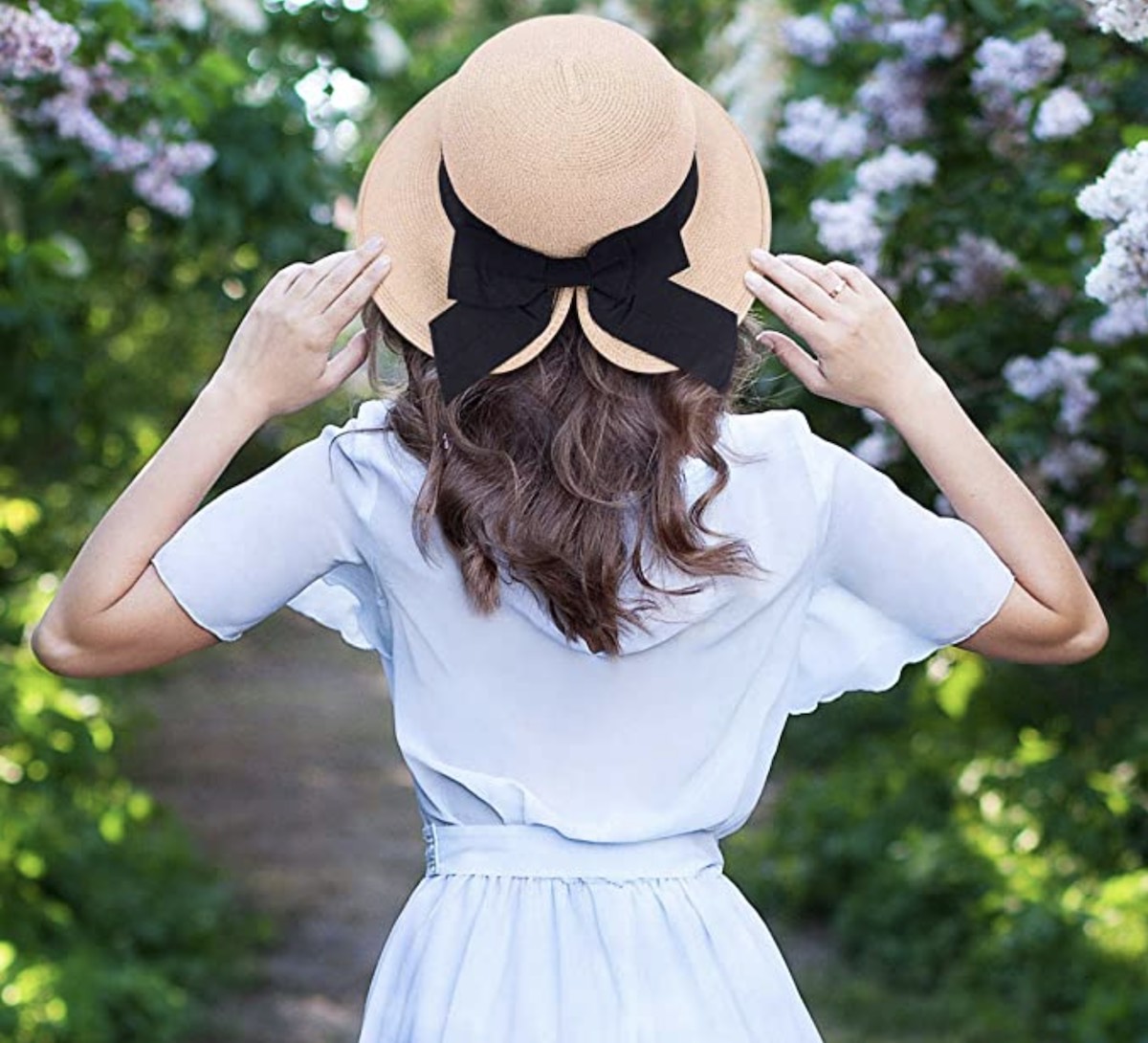 ---
3 Best Summer Hats for Men
Whether you're walking along the beach or spending your afternoon fishing, it is important to keep your shade clear of the sun. Here are four of the best sun hats for travel, the beach and other summer activities.
---
Best hat for sun protection
While it may not be the most stylish hat on the market, it is most certainly one of the most protective. If keeping your face and neck safe from the sun's rays is your number one priority then the Home Prefer Men's hat (with neck flap) is perfect.
A unisex UPF 50+ wide brim hat with mesh vents allow for adequate airflow keeping you feeling cool and refreshed all day long. The back flap drops down and covers your entire neck. There is also an adjustable or removable chin strap to ensure stability. If you're going hiking or climbing, this is especially helpful.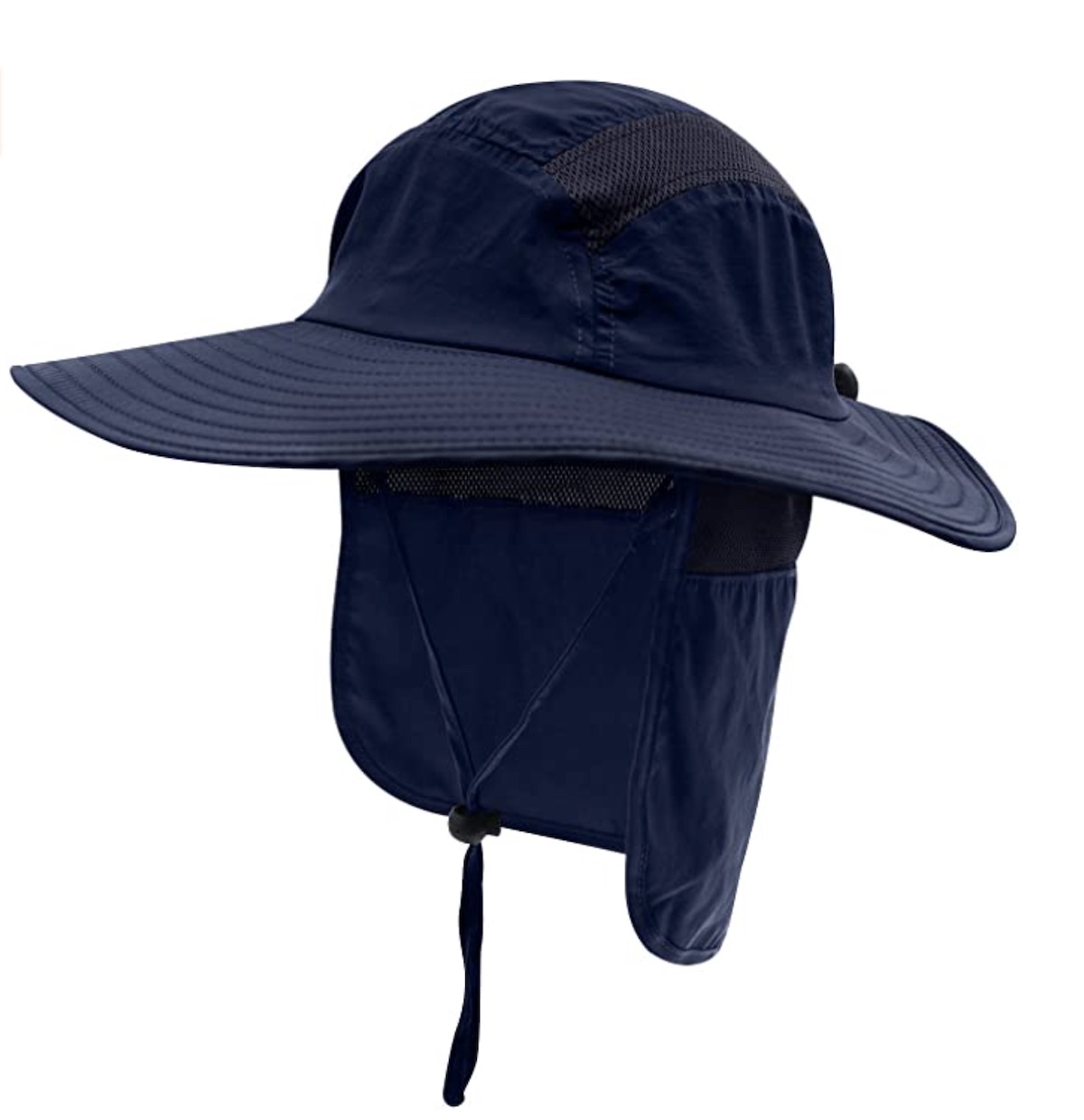 ---
Summer is a great time to explore all that nature has to offer and what better way to do so than an adventurous hike? While discovering the road less traveled is fun, it is important to ensure your face and neck are protected from all elements.
The bestselling Einskey sun hat does double-duty. Its wide brim keeps you well-protected from the sun, and the water repellant polyester material shelters you from the run. Moreover, the hat features a seat-wicking band and two mesh vents around the crown to ensure your head is kept cool throughout your adventure.
Whether you're hiking or heading off to the beach, the Einskey sun hat is perfect. It is also foldable and can be easily carried in just about any bag or suitcase without losing its shape.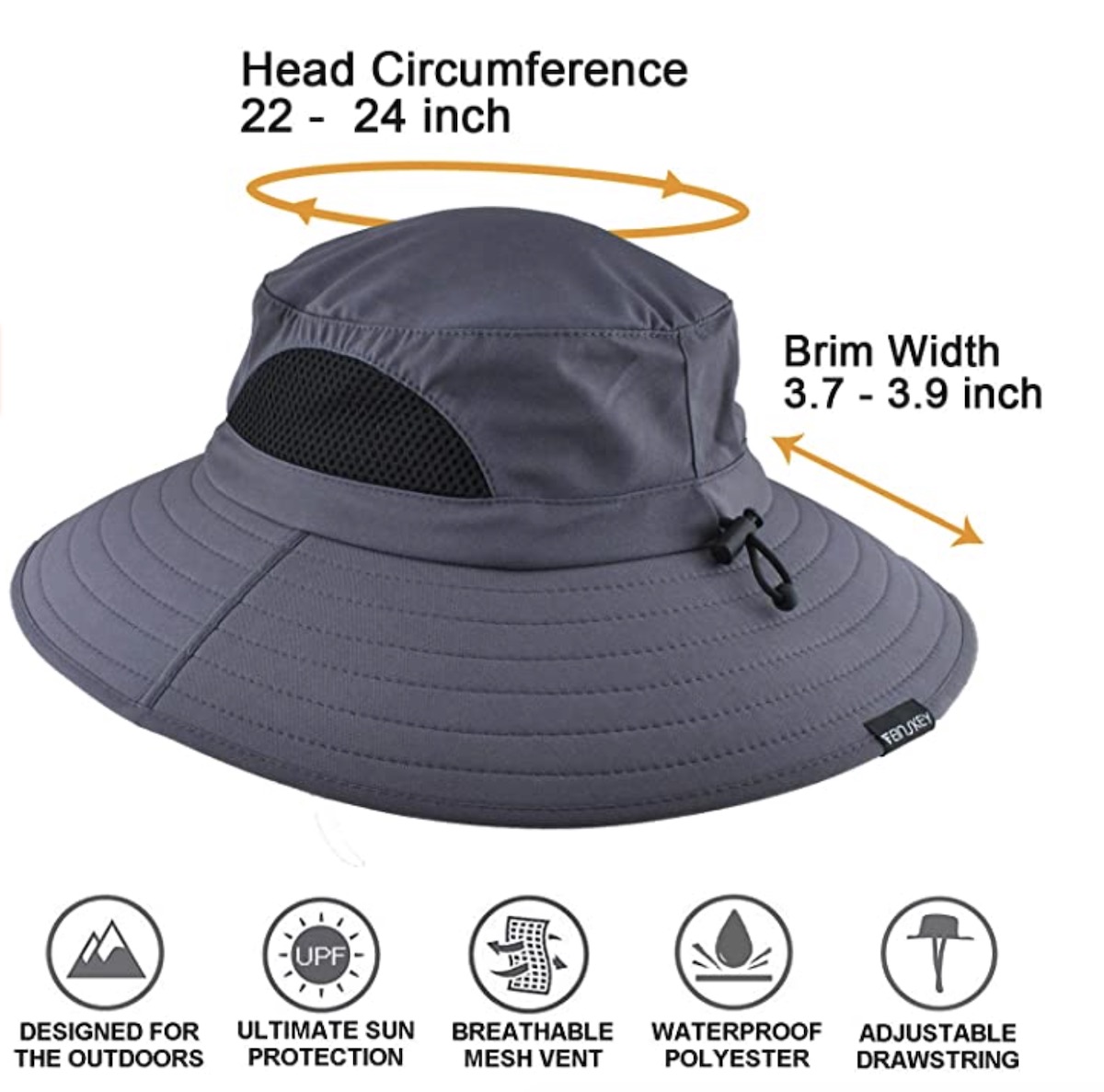 ---
If you're looking for something stylish that can be dressed up or dressed down then this is the perfect hat. Suitable for casual and semi-formal occasions, this item is a must-own for most men this summer.
A fashionable fedora hat made from 100% natural paper straw allows for a soft, comfortable and breathable feel. Moreover, it features UPF 50+ sun protection and a wide brim to provide your face with adequate shade. Available in two sizes – medium (head circumference 22.5" to 23") and large (head circumference 23" to 23.6").
Whether you're planning a summer trip abroad or attending a luxury beach club, this hat has you covered.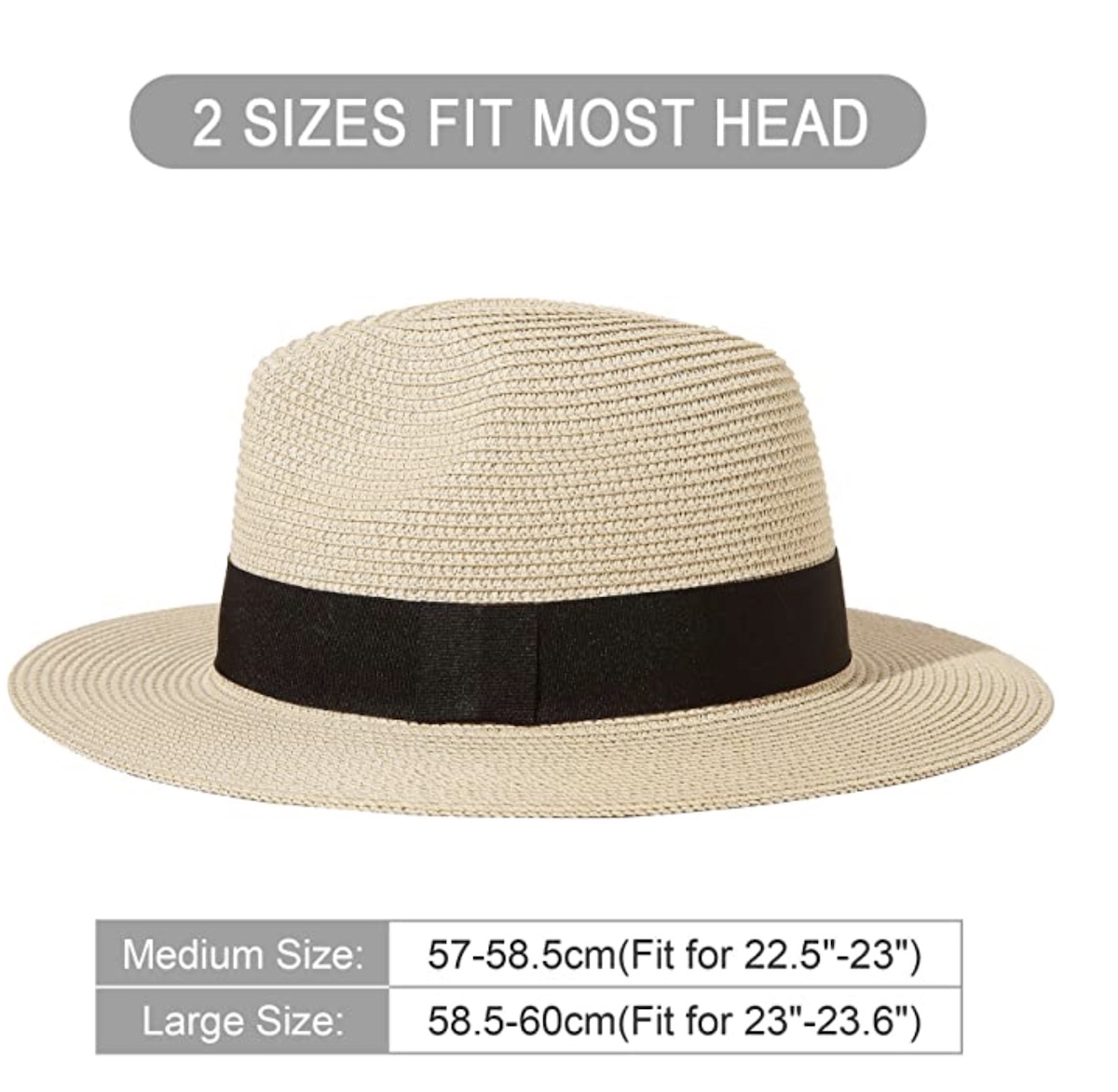 ---
3 Best Beach Hats Kids This Summer
It's finally summer and your kids are eagerly waiting to build some sandcastles at the beach. While summer is tons of fun, it also comes with some extremely hot days. Sun safety is especially important for kids. Wearing a sun-protective hat is a simple and effective way to reduce your child's UV exposure by providing adequate shade to their face, head and neck.
To ensure your little ones can enjoy plenty of time outdoors, here are some of the best summer beach hats for kids.
---
Ensure your toddlers are well-protected from the sun all summer long so they can enjoy tons of fun outside. The Connectyle Kids bucket hat has UPF 50+ protection and is said to block 98% of UV rays.
Each hat is made with soft, breathable polyester material and designed with a wide foldable floppy brim to help shield your little one's face from the sun. Available in a single size, it is suggested to fit children between the ages of 2 and 6.
Moreover, each hat has a chin strap for security and an elastic drawcord so that the fit can be adjusted. The mesh side vents allow for superior airflow and all-round comfort. Best of all, Connectyle Kids bucket hats are available in a rainbow of colors – pink, orange, blue, yellow and more.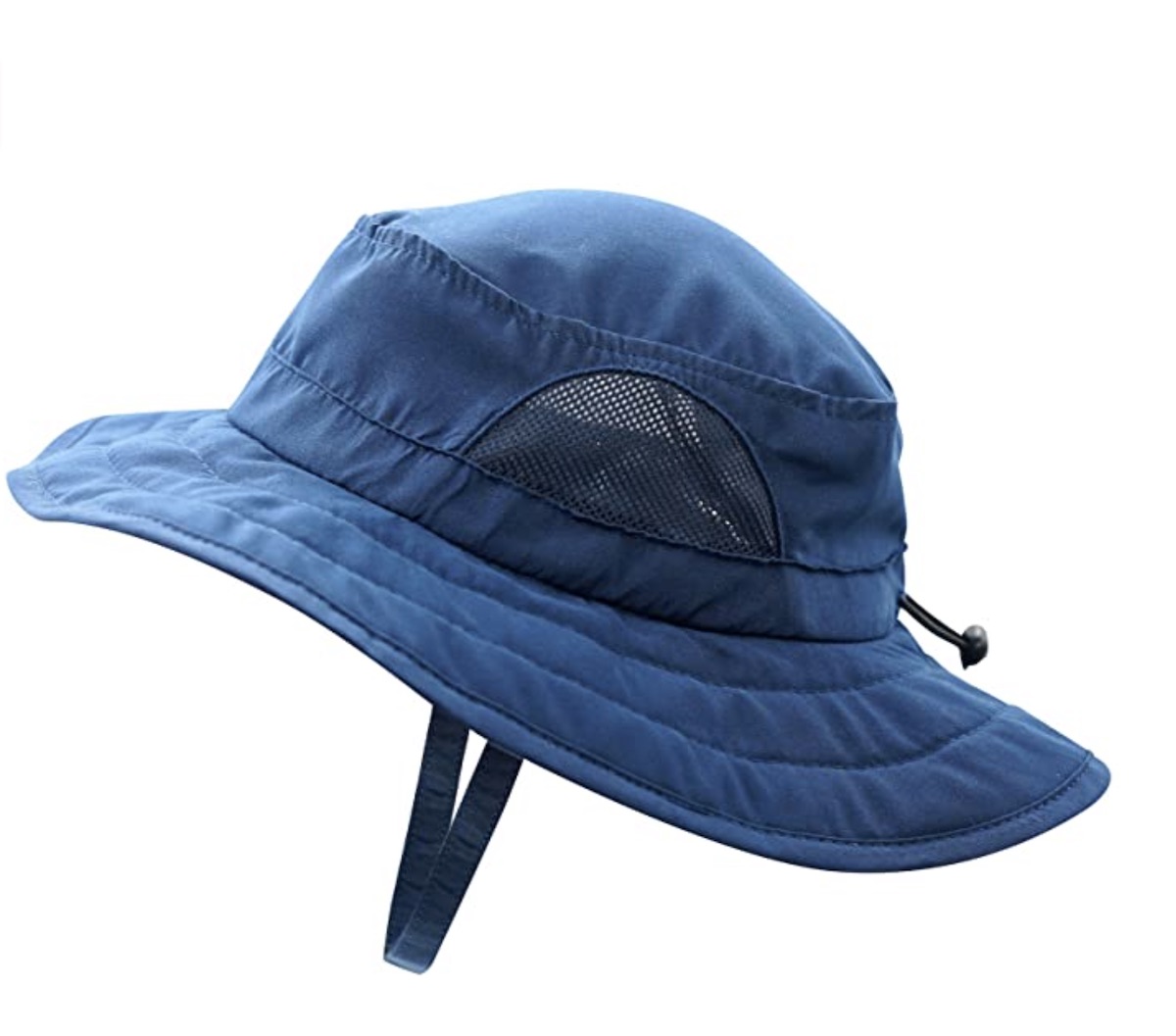 ---
While it's good to have a sun hat that is functional, there is no reason it can't be exciting. Available in many cute prints (like sharks, elephants, crabs, trucks and more) and colors, these are sure to have your little ones feeling ecstatic. Better yet, it's not expensive.
Each baby sun hat offers UPF 50+ sun protection and features a wide brim to shelter your children's faces. They also have a mesh lining, removable chin strap and an adjustable drawstring. For sizing, hats are available in many sizes starting at XS for baby's 3 to 6 months old, up to XL for children 3 to 5 years old.
So let your children pick among the many cute designs and head out for some fun in the sun!
Read Reviews and Buy Now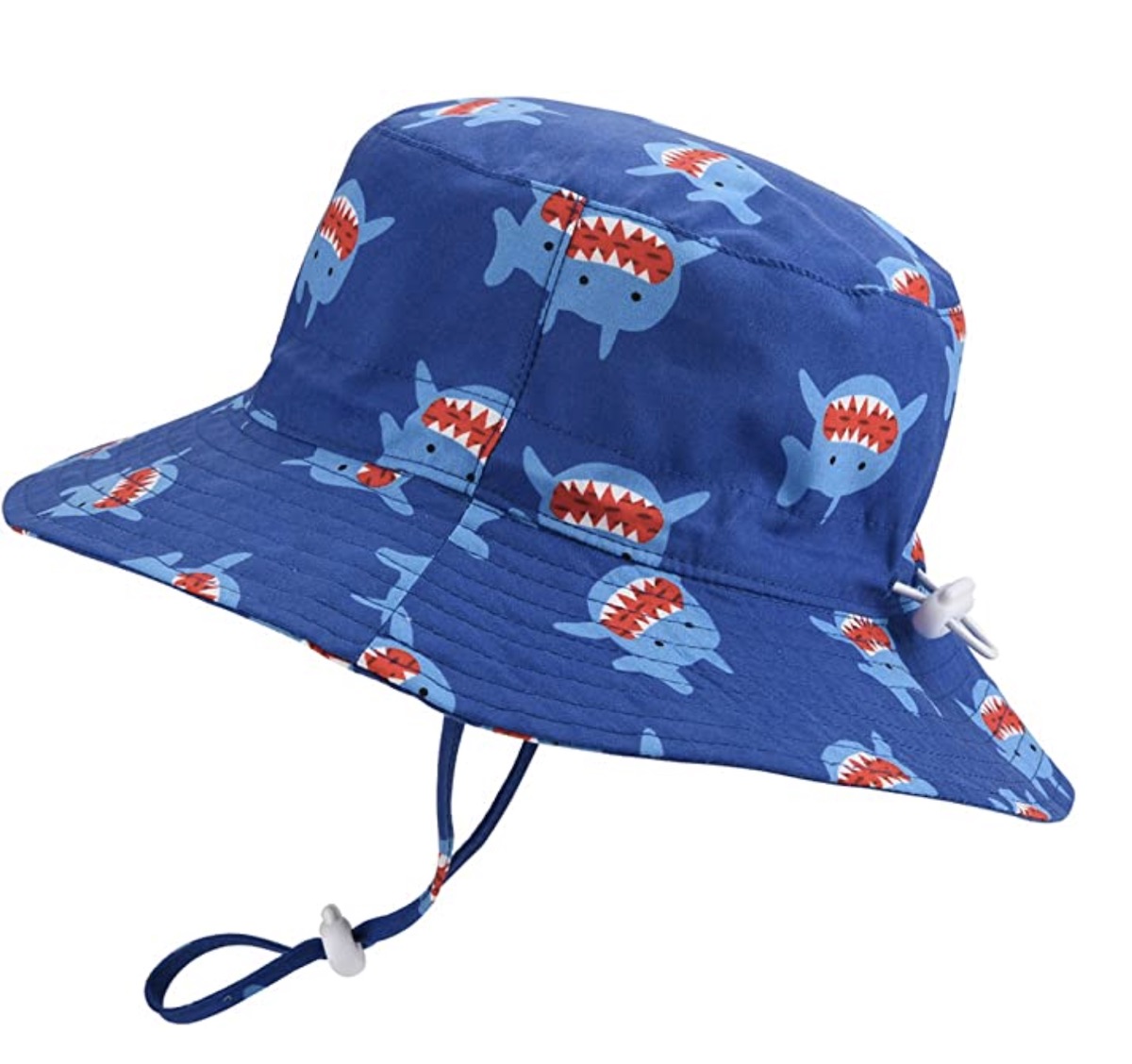 ---
Best sun hat for kids
Brook + Bay is a brand that offers a variety of products and stands by their slogan – "style and comfort everyday". Among these products is some of the cutest sun hats for kids.
The brand fully understands that kids love to play outside. While this is great, summer fun means summer sun. Too much exposure to the sun will have your child's body overheating so it is best to protect the UV rays first point-of-contact – the head.
To ensure your kids are able to play outside all day long, Brook + Bay have produced an adorable range of sun hats, each with a neck flap for extra protection. Several sizes are available – two for babies (0-6 months and 9-18 months) and one for toddlers & preschoolers (2-4 years).
Brook + Bay offers a broad selection of cute prints and fun colors. Unicorns 'n Sweet Treats, Little Forest Friends and Bubblegum Pink are among the many exciting options available.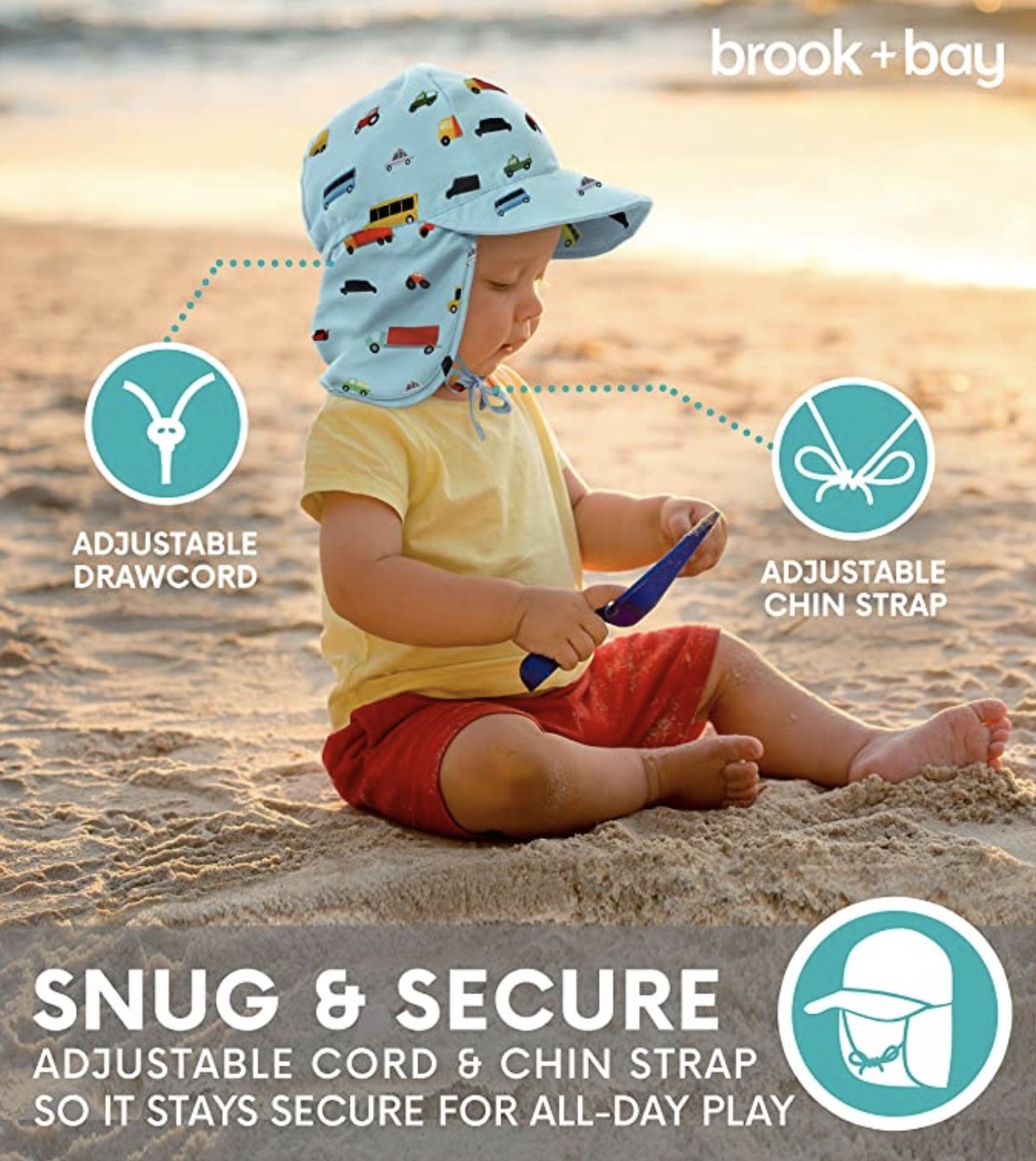 ---
Other Recommended Readings
Now that you've got your headwear, it's time to head on out and find your perfect summer spot. Whether local or abroad, a beach or a hiking trail, a good sun hat is sure to have you feeling comfortable and cool.
Looking for the perfect beach holiday destination? Check out these articles and find some of the best spots to sport your brand new summer hat.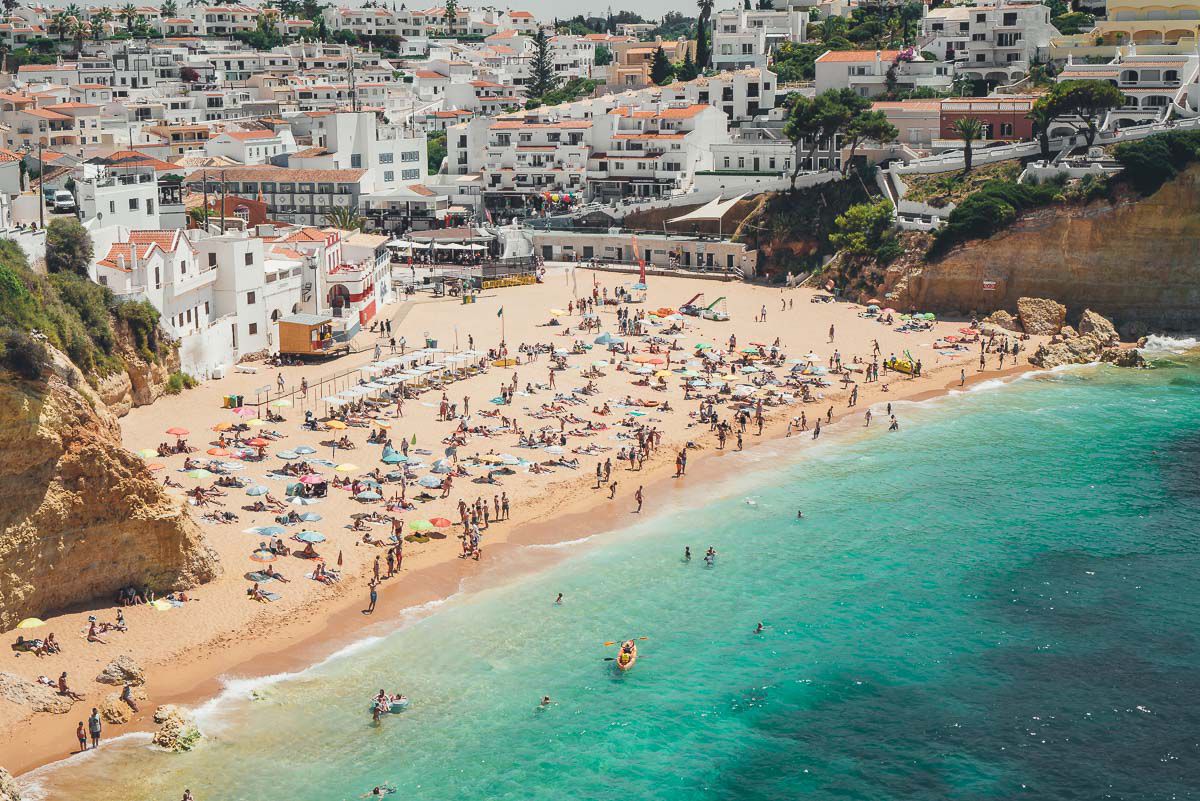 ---
Which of These Summer Hats are You Wearing to the Beach?
While trips to the beach are tons of fun for everyone, it is important to ensure you've got adequate protection from the sun, especially on those scorching hot days. Among the hats mentioned in this list, you're sure to find something that best suits your style and preferences.
So whether you plan to explore the coastlines and beaches of Corfu in Greece, or simply to play with your little ones in the garden, be sure to pack your hat (and wear plenty of sunscreen).
https://www.jonesaroundtheworld.com/wp-content/uploads/2021/04/Wide-Brim-Straw-Panama-Roll-up-Hat-Fedora-Beach-Sun-Hat-.jpg
1062
1200
TravelTractionsJATW
https://www.jonesaroundtheworld.com/wp-content/uploads/2017/03/logotry-1-1-300x106.png
TravelTractionsJATW
2021-04-30 17:48:32
2021-04-30 17:49:34
Best Beach Hats | 10 Amazing Summer Hats for Optimal Sun Protection