Beautiful, beachy Florida is known as "The Sunshine State", and it's clear why. Winter over there might as well be a figment of your imagination. And while the weather does sometimes get wild, it's mainly sunshine and balmy days down in Florida.
Besides its year-round gorgeous weather, the Sunshine State is home to Disney World and Universal Studios, meaning it's entertainment central!
So if you're wanting to delve into the weird and wonderful world that is Florida, these quotes will transport you there. They may inspire a vacation, or supply a great Instagram caption. Either way, it's sure to be entertaining.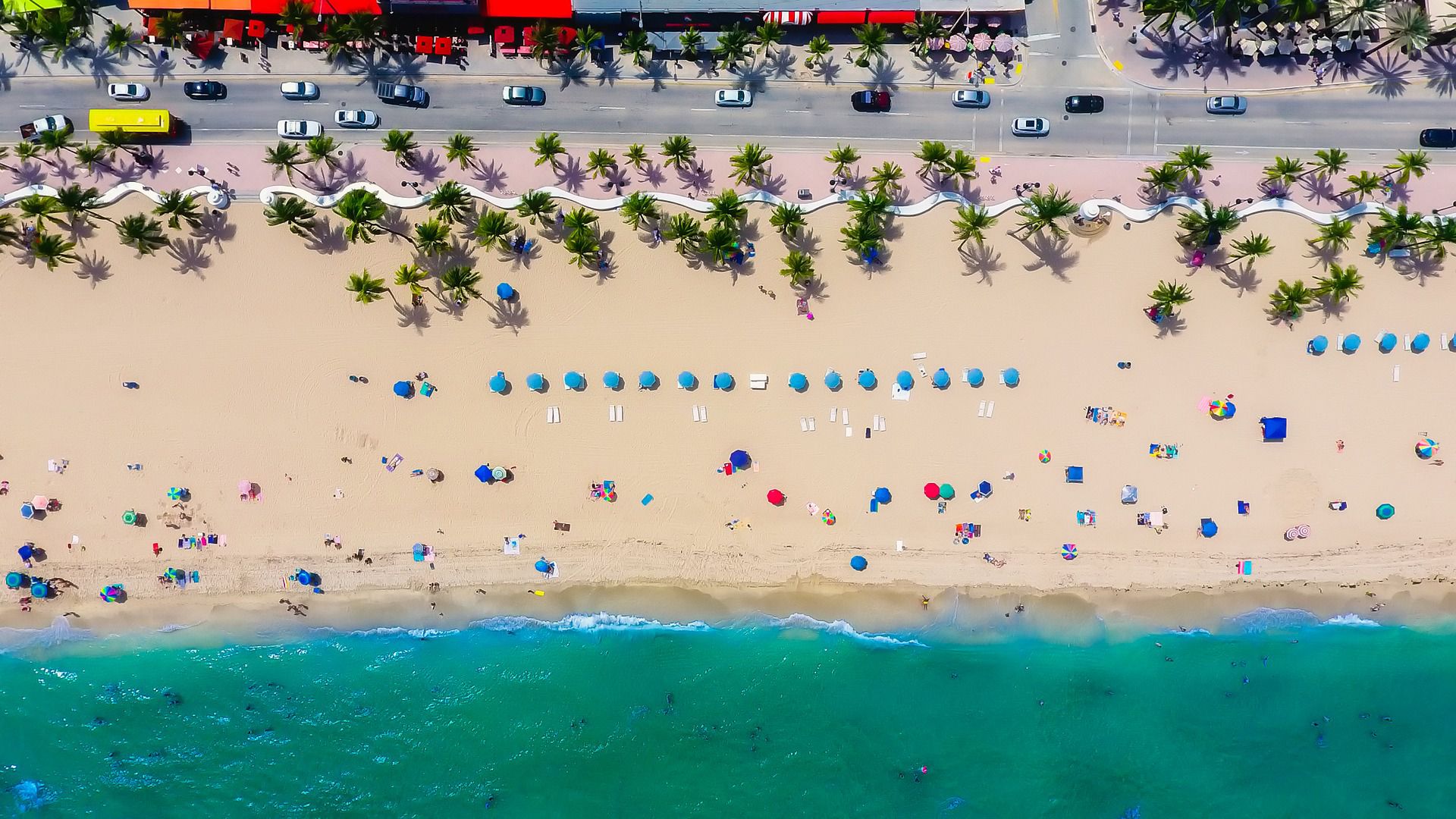 ---
Funny Quotes About Florida
Florida is known for being zany and bizarre. We've all seen crazy news articles, interesting stories, and hilarious memes with the caption "Only in Florida…" or "Meanwhile in Florida".
So it's clear that Florida inspires hilarity ranging from muffled laughter to snorts of surprise. Here are a few quotes and sayings to get you laughing and smirking.
1) "It's Florida. Hair is just an extra sweater I'm forced to wear." – Emma Gonzalez
2) "You know how only you can insult your own family? That's how I feel about Florida." – Danielle Schneider
3) "I grew up in Boca Raton, Florida – the worst place on earth." – Eric Andre
4) "I live in Florida and people are crazy here. And I say that lovingly." – Amy Seimetz
5) "My parents didn't want to move to Florida, but they turned sixty and that's the law." – Jerry Seinfeld
6) "The one thing I did learn at Florida State, I learned to talk trash, believe that." – Randy Moss
7) "I like Florida. Everything is in the 80's. The temperatures, the ages and the IQ's." – George Carlin
8) "Sometimes I think I've figured out some order in the universe, but then I find myself in Florida." – Susan Orlean
9) "A lot of people stop short. They don't actually die but they say, 'Right I'm old, and I'm going to retire,' and then they dwindle into nothing. They go off to Florida and become jolly boring." – Mary Wesley
10) "It's always sunny in the Sunshine State. Except for at night." – Jarod Kintz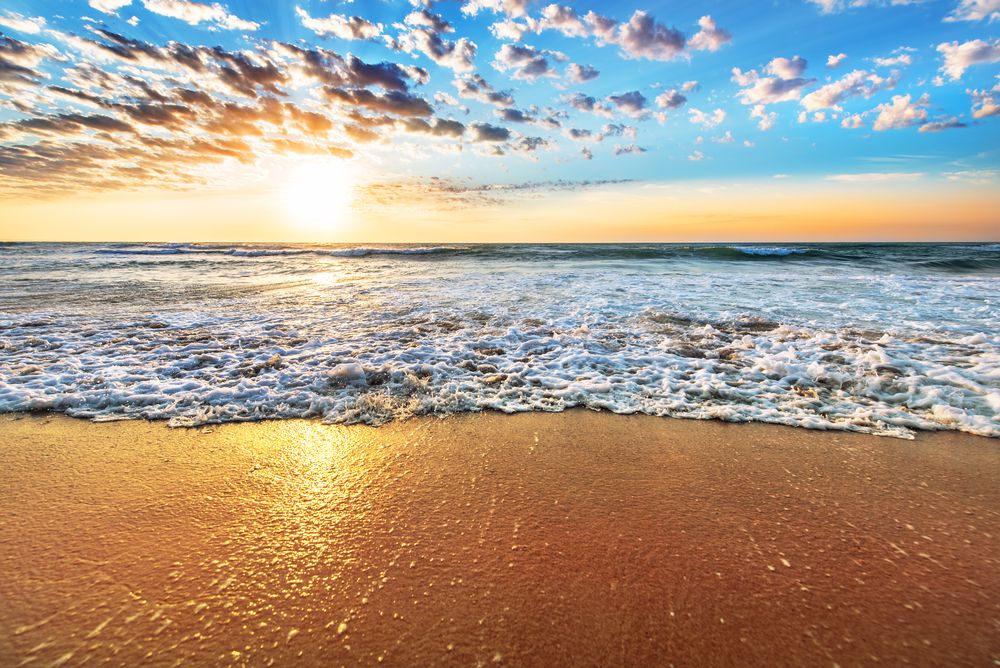 11) "A prosthetic leg with a Willie Nelson bumper sticker washed ashore on the beach, which meant it was Florida. Then it got weird." – Tim Dorsey
12) "They call Florida the "Sunshine State," which is funny because in the twelve years I lived here, it was only sunny for like twenty minutes – when the eye of the hurricane passed over my house." – Seth Lyon
13) "I love baseball. I'll probably end up one of those old farts who go to spring training in Florida every year and drive from game to game all day." – Steve Earle
14) "I was never good at scratching, but I was good at collecting old records. Florida was a great place for that, because it's where people go to die." – Diplo
15) "I spent a few years cutting my teeth in the Midwest; I worked for Ring of Honor, then I went down to Florida and relearned everything there." – Seth Rollins
16) "We are not exposed to ice much in Florida." – Brittany Bowe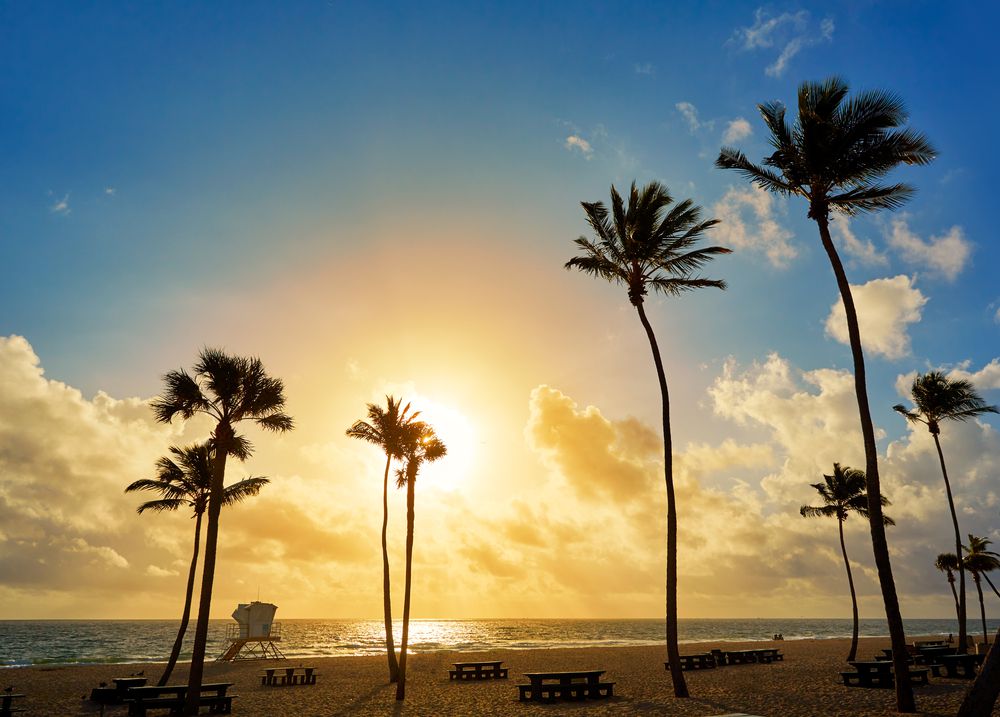 ---
Florida Vacation Quotes – To Inspire Your Sunshine State Trip
If you're looking for a little vacation inspiration, or to feel like you're already there, these quotes will have you feeling all the Florida vibes. Miami Beach makes for the perfect vacation, after all.
17) "I love Florida. I love the beach. I love the sound of the crashing surfers against the rocks." – Emo Philips
18) "It doesn't matter how much I think I know about Florida, it still flips me on the head every time. It's just an absurd, electric place, and the stories that can come out of that place just never stop." – Matt Passmore
19) "Florida is a most unusual place. It can feel at once stifling and like anything is possible there." – Laura van den Berg
20) "Traveling around, coming down to Florida for a few days, it's fun! You go on the road, you get inspired to write other stuff." – Denny Laine
21) "I have wrestled gators in Florida. I have sailed the ocean with Ted Turner. I have swam the oceans in the Caribbean." – Craig Sager
22) "I have to remind the people who put down East Coast surfing that Kelly Slater is from Florida." – Don Winslow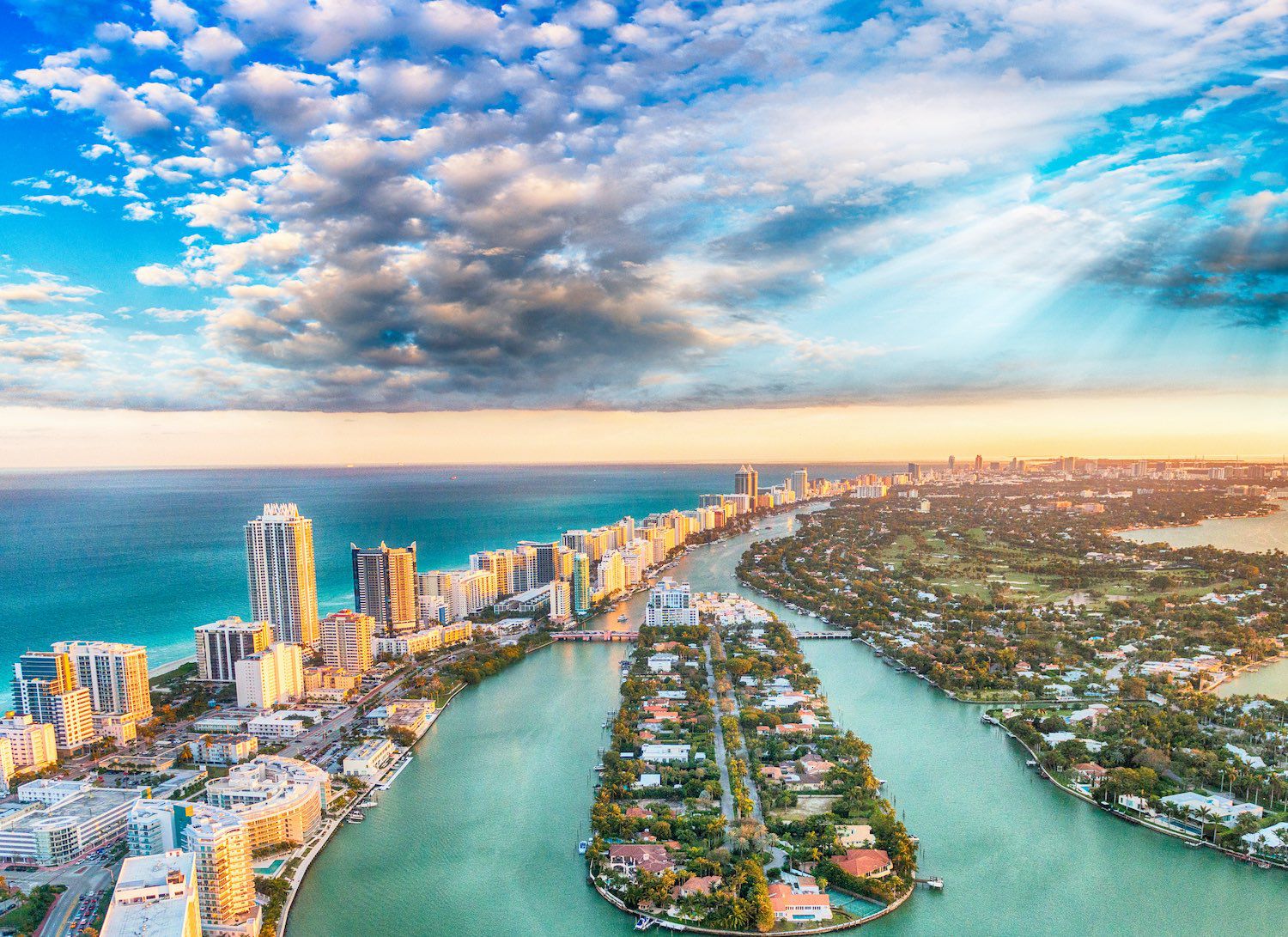 23) "The Florida peninsula is, in fact, an emerging plateau, honeycombed with voids and vents, caves and underground waterways. Travelers on Interstate Highway I-75 have no idea that, beneath them, are cave labyrinths still being mapped by speleologists – 'cavers,' they prefer to be called." – Randy Wayne White
24) "Florida is a very healing place." – Burt Reynolds
25) "I am absolutely convinced that Florida will become the most exciting place in the world to live and work." – Rick Scott
26) "I go to Florida sometimes for vacation. I actually really like Florida. It's a weird place, it's surreal. It's so close, but you feel like you're in another world or on an island." – Jemima Kirke
27) "Walt Disney World is nearly 30,000 acres, or 48 square miles. That is more than 80 times the size of Monaco. Grace Kelly would have been queen of a larger and wealthier kingdom if she'd married Uncle Walt instead of Prince Rainier." – Eve Zibart
28) "Florida is a place of unparalleled diversity of backgrounds, experiences and vision. It makes our culture unique, but it can also make it difficult to define a common identity and create a sense of community that reaches beyond our neighborhoods to all corners of our state." – Jeb Bush
29) "Here in Florida, we have something special we never enjoyed at Disneyland…the blessing of size. There's enough land here to hold all the ideas and plans we can possibly imagine." – Walt Disney
30) "A person should always be willing to adjust for a rainy day. That was a good attitude in all of life, but was a reality to the way of life for those residing in Florida." – Melissa Reali-Elliott
31) "Wade tried to imagine Florida before the advent of man, but couldn't. The landscape seemed too thoroughly colonized — the trailers, factory outlets, and cocktail shacks of the world below. He decided that if human beings took over the moon, they'd probably just turn it into Florida." – Douglas Coupland
32) "And the main thing was that I wanted to live in south Florida. That's why I left the Cowboys; to live in south Florida." – Jimmy Johnson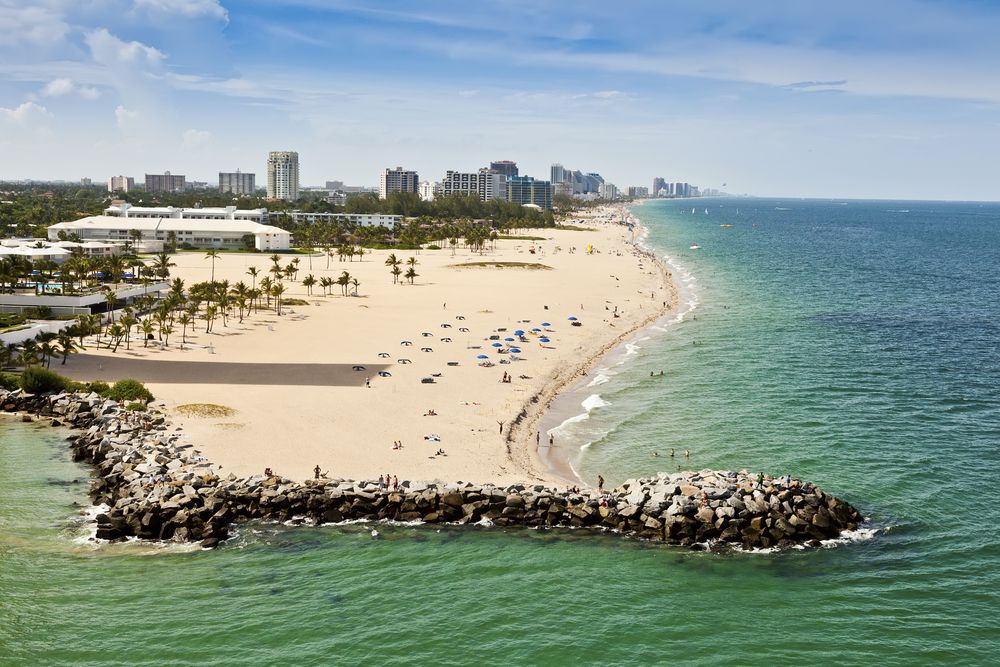 ---
Perfect Instagram Caption for Your Next Post
Whether you're posting a warm, brightly colored sunset, a Florida music festival selfie, or just anything else you want to share with the world, there's a Florida quote that will fit perfectly!
Florida can inspire and reflect all sorts of feelings, from chaos to perfect peace. You just need to find one that suits your current state of mind, which you will with these instagrammable quotes.
33) "Florida isn't so much a place where one goes to reinvent oneself, as it is a place where one goes if one no longer wishes to be found." – Douglas Coupland
34) "My love for you is like a Florida sunset. Orange, coral, pink, and lavender, it exists to warm your heart through the inevitable darkness." – Jarod Kintz
35) "To Florida — its dreamers, its builders, its mavericks, and its scoundrels. (Sometimes all four at once.)" – Beatriz Williams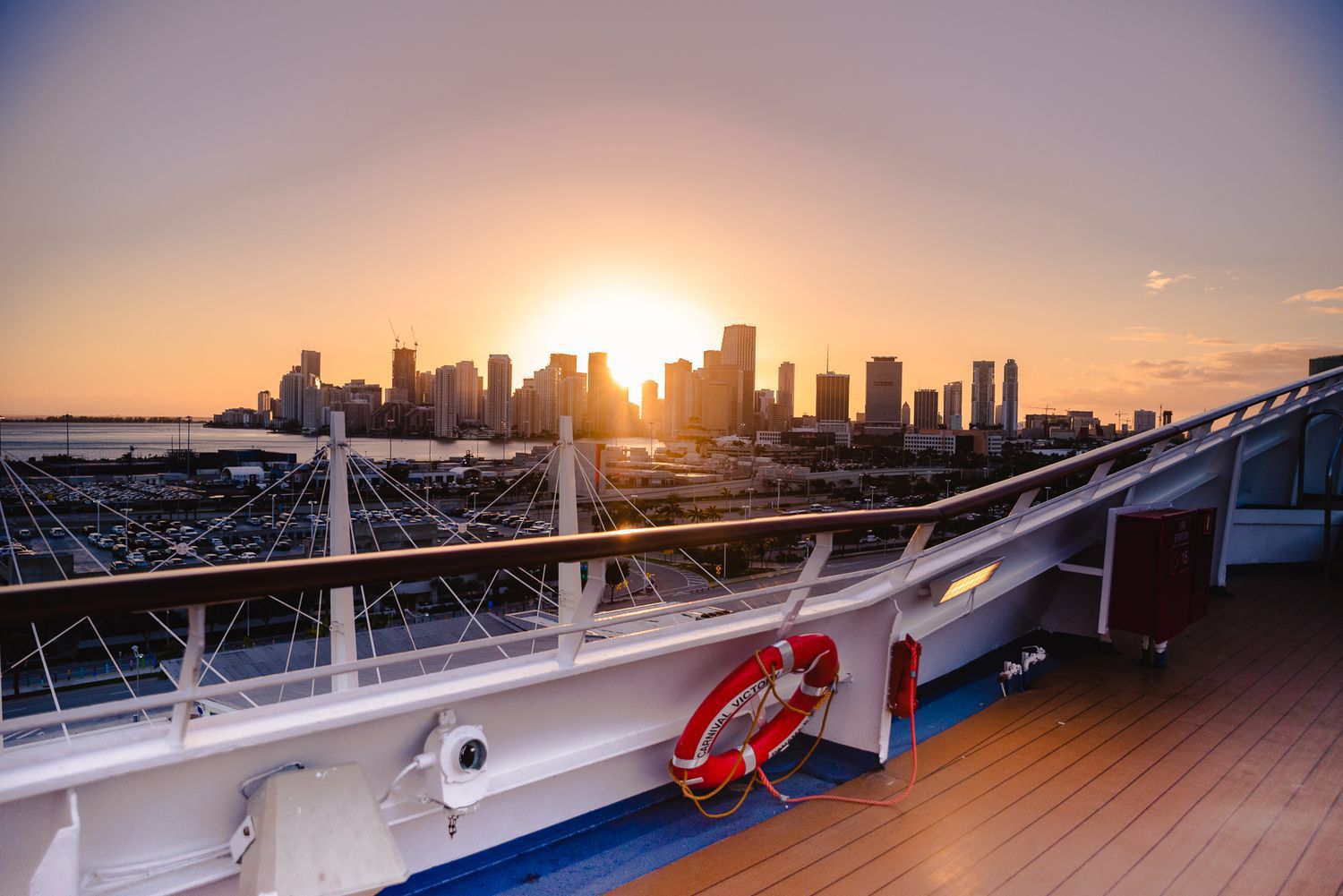 36) "The railing of the balcony was cold but the blue-black night air was so warm in October, in Florida, it felt as if it could hold you, all that wetness like a blanket of kisses." – Heather Sellers
37) "Florida is a place for innovation, for prosperity, for pioneering." – Hendrith Vanlon Smith Jr
38) "Florida is a strange place: hot, beautiful, ugly. I love it here, and how nothing makes sense but still, somehow, there is a rhythm." – Roxane Gay
39) "August in Florida is God's way of reminding us who's in charge." – Blaize Clement
40) "Of all the places in the world, she belongs in Florida. How dispiriting to learn this of herself." – Lauren Groff, Florida
41) "Two things Florida can teach the other 49 states: how to make a good margarita and how to deal with the aftermath of a hurricane" – Tom Feeney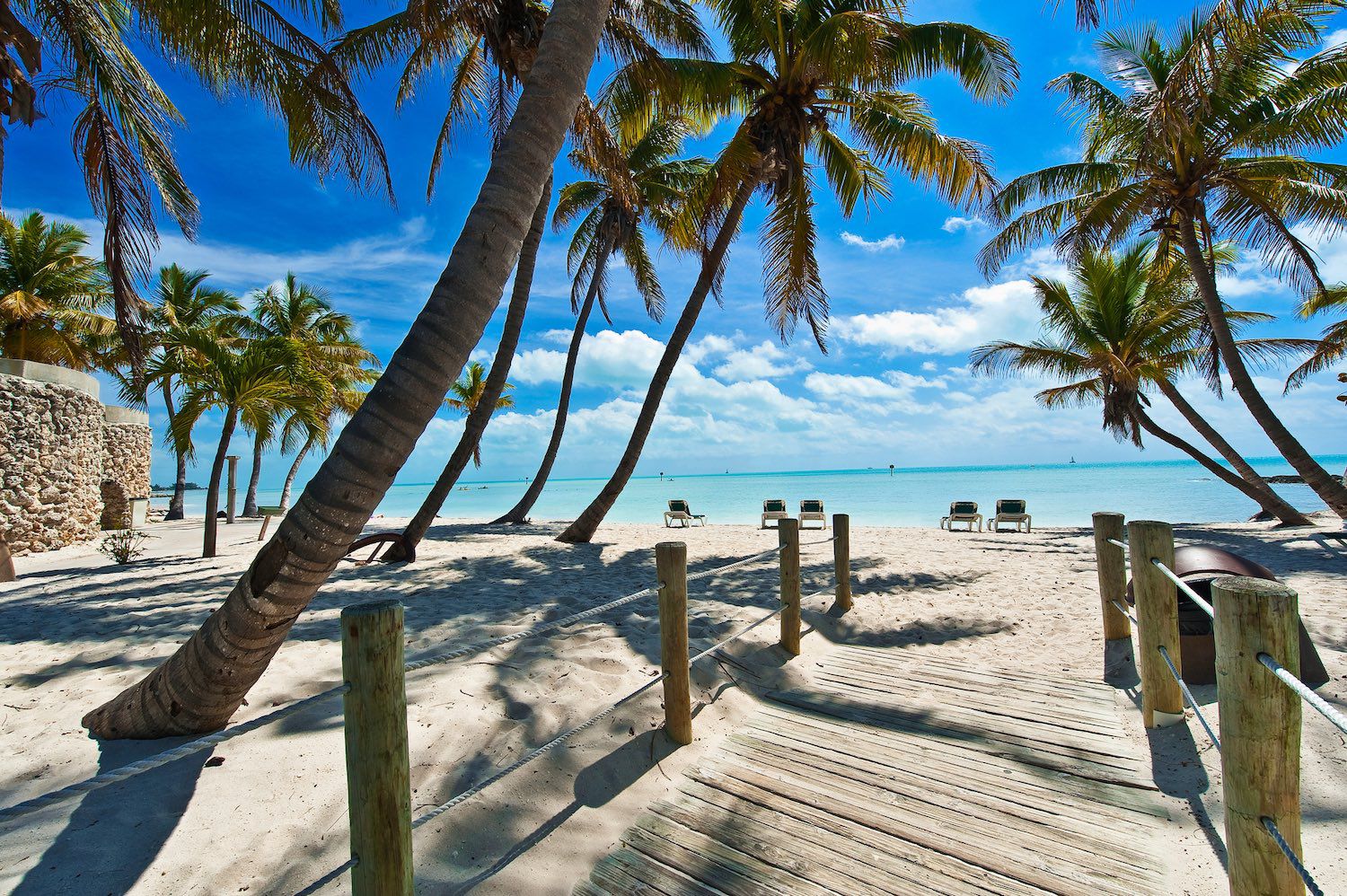 ---
Song Lyrics Inspired by Florida
In a state so hot, sticky and exciting, it's not surprising that many are inspired to get creative. Here are the best song lyrics that express a little of what makes Florida so unique and intense.
42) "I hear it's hot in Florida. And it's raining here tonight. But the sun's gonna shine tomorrow. And I'm gonna do alright." – Elton John, Turn the Lights Out When You Leave
43) "It's hard as hell for a young Florida boy. Where we play football and sell dope, man. Gold rims and sticks, 7-trés, no tops, ya dig, candy paints" – T-Pain, Rick Ross, Kodak Black, Florida Boy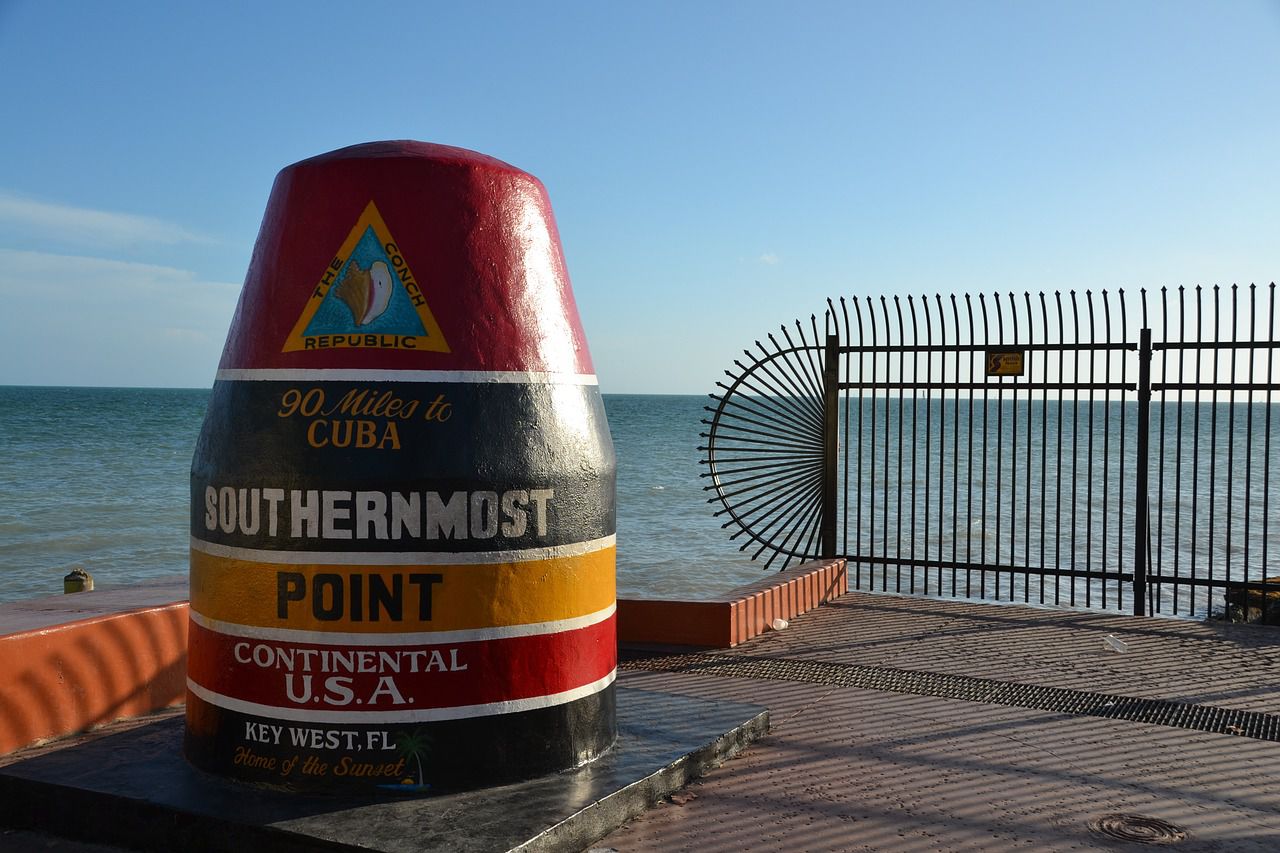 44) "I learned real quick how to swing and duck. I was born in the sweet hot Florida sunshine. Good lookin' women backwoods and moonshine. Learned more about life on the streets than in school. Sweet Mama didn't raise no fool (No she didn't)" – Lynyrd Skynyrd, Sweet Mama
45) "He says Florida is slowly sinking, sinking into the ocean. He says the housing tracts are built on half facts and the rest half fiction" – Less than Jake, The State of Florida
46) "Sure as the summer in Florida's sunny,/ I'd say that's right down the middle,/ Ain't no doubt, not even a little,/ Will I love you for the rest of my life" – Clay Walker, I'd Say That's Right
47) "Well Jimmy Lee was hookin' 'round the far turn of a funky southern Florida dirt track. He had mud caked on his goggles and a screamin' 350 stacked up on his back. Well as he passed the stands he was feelin' all tuckered out. When through the roar of his engine he heard somebody shout: 'Stand on it, come on boy, stand on it.'" – Bruce Springsteen, Stand on It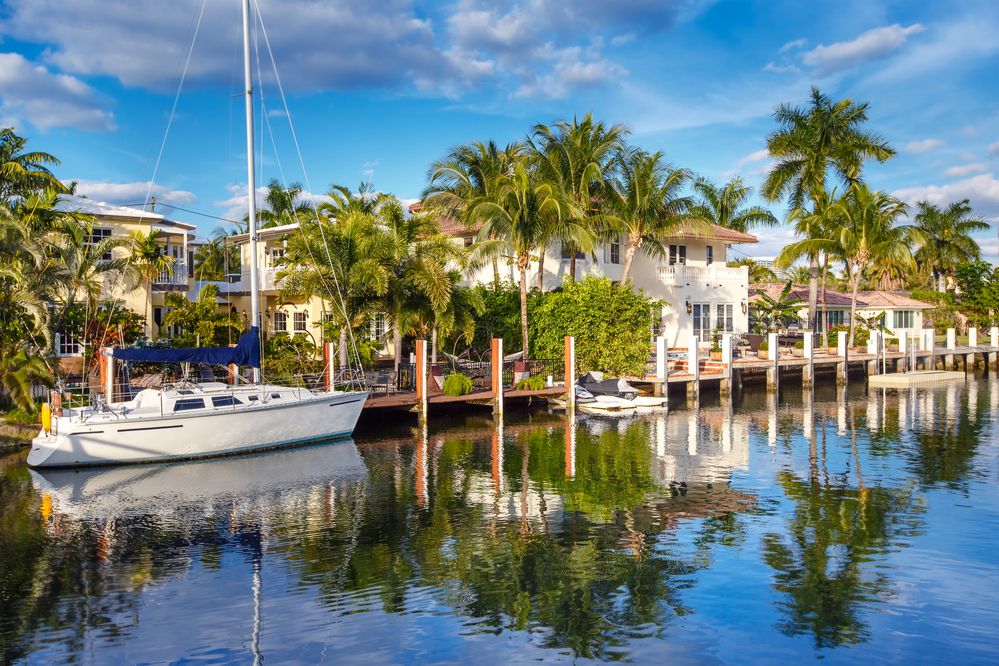 ---
Sunshine State Quotes by the Famous
Because Florida is so exciting, it's not surprising that it's a regular subject of conversation. But we love when we can hear the thoughts of the famous. So here's what a few celebrities have to say about Florida.
48) "I grew up in Florida, where if you weren't comfortable dancing, you weren't going to get any girls." – Channing Tatum
49) "I'm pretty sure my house in Florida is haunted! He's a nice ghost though." – Ariana Grande
50) "Being from Miami, you're used to the fact that your home is a vacation spot. But that's what makes Miami one of the best places in the world. We're so rich in different cultures, being so close to Haiti, Cuba, the Dominican Republic, and Puerto Rico, and then you've got people who travel from all over the world just to come visit." – Flo Rida
51) "I was born in Dallas, Texas, but I was raised in South Florida. 'Ice Ice Baby' is about that area." – Vanilla Ice
52) "I couldn't adjust to the racism in Florida. It was so blatant… I had never been so described as Florida described me." – Sidney Poitier
53) "Going to high school in rural Florida, we always partied down in the woods. Somebody – one of the rednecks – would leave class and mow a path out to a field, and we'd drive out there. Dude, every party I went to was lit by a bonfire. Acoustic guitar." – Miles Teller
54) "For me, it started as a child with one of those little wooden jigsaw maps of the U.S., where there's crocodiles on Florida and apples on Washington state. That was my very first map." – Ken Jennings
55) "Once I was gone for a month and I was just miserable, so I flew back from Florida for two hours just to be home and see my cats." – Paula Poundstone
56) "Usually, the news out of Florida makes me feel like being black in Florida can be a terminal condition." – W. Kamau Bell
57) "Country music has taken so many forms, and I've always contended that it does not matter if the casual listener falls in love with country music through Florida Georgia Line, Taylor Swift, Old Crow Medicine Show or whomever – just get in and start digging!" – Marty Stuart
58) "There are so many colorful characters in Florida. There's a lot of money, development – not all of it good – and corruption." – John Grisham
59) "What I like about South Florida is there's a good quality of life here; the cost of living is much lower than Silicon Valley." – Rony Abovitz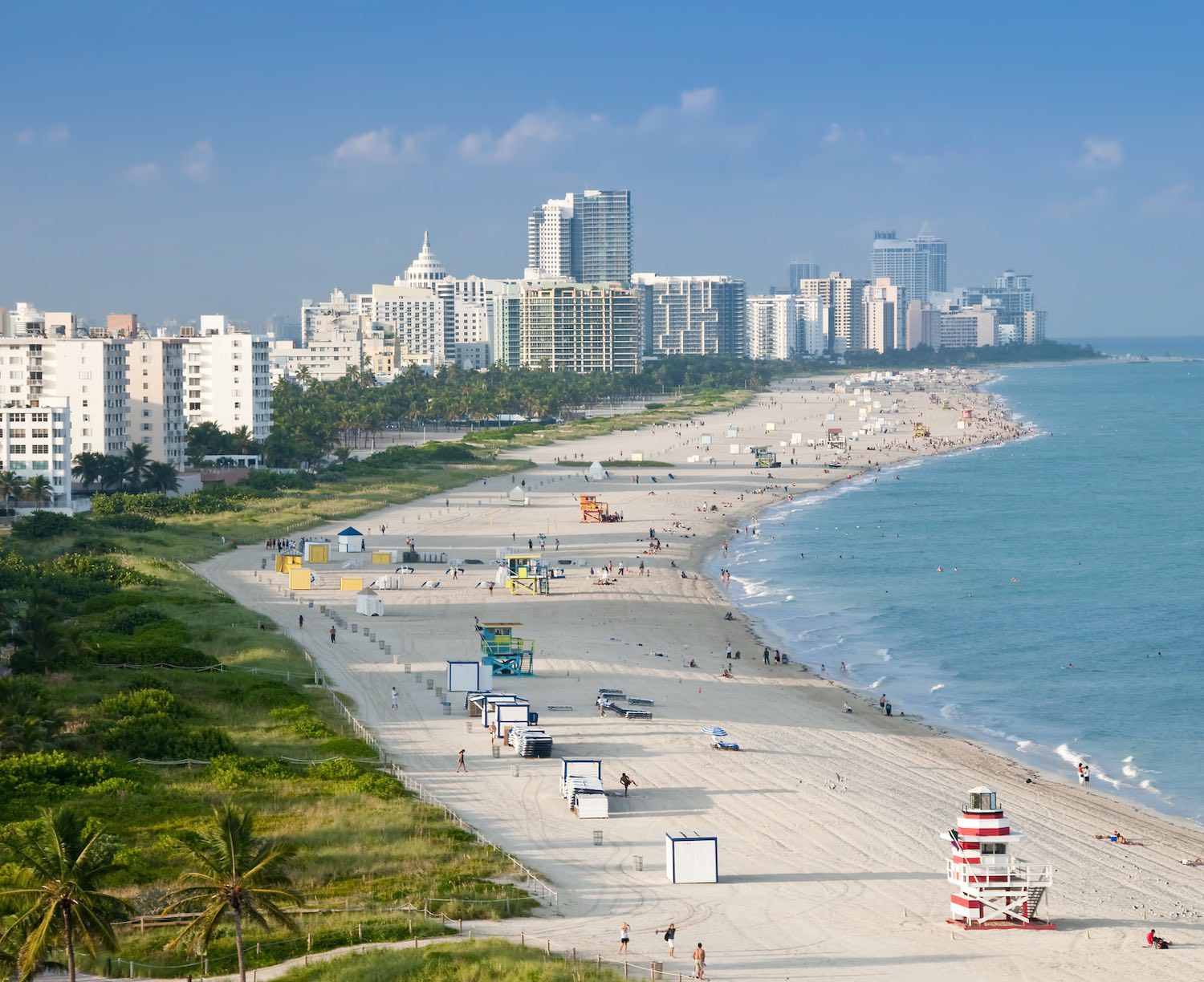 ---
Florida Beach and Nature Quotes
In Florida, the beach is the place to be. But there's more to the Sunshine State than just sand and sea. There's stunning natural landscapes, wild storms, dangerous animals and much much more.
All of this has inspired authors and others to say fascinating things about this goldmine of originality.
60) "The miracle of the light pours over the green and brown expanse of saw grass and of water, shining and slow-moving below, the grass and water that is the meaning and the central fact of the Everglades of Florida. It is a river of grass." – Marjorie Stoneman Douglas, An Everglades Providence
61) "I am big into water sports and just being out on the water. That is second nature to me, being from Florida." – Jake Owen
62) "Florida means land of flowers, not land of ugly." – Bill Jonson
63) "Florida will be gone altogether, the whole damned place, in not too long." – James Lovelock
64) "There are characteristics of Central Florida you don't see anywhere else. It's quite beautiful." – Sean Baker
65) "I live in Florida, and I live on a small lagoon. I sit and look out at the water all day – that's what my desk is." – Ted Bell
66) "If I'm offered a good case in Florida or a good case somewhere else, South Florida will win every time." – F. Lee Bailey
67) "The Florida sound would probably be best defined as heavy bass with high energy dance records. There's a strong Caribbean heritage in Florida which features a lot of uptempo music, and the music accents the sexy, body-oriented sound." – Flo Rida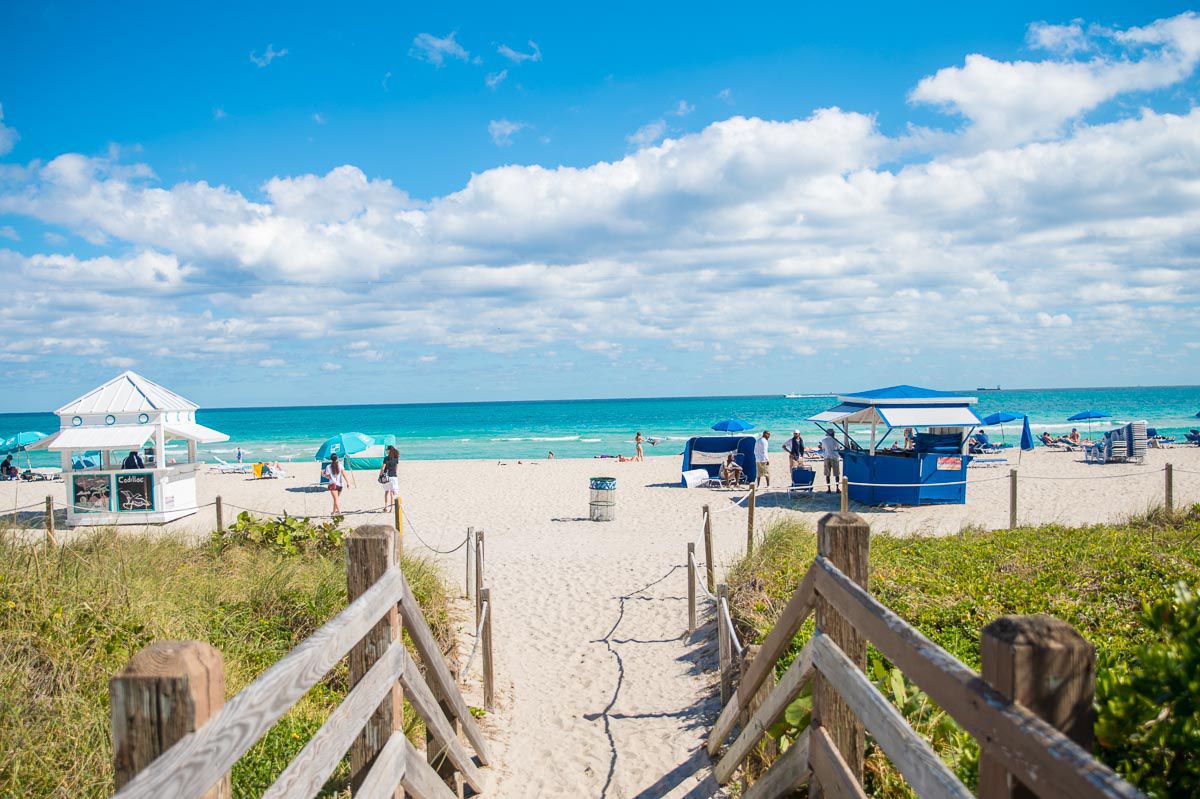 ---
Short and Sweet Florida Quotes
You don't need lengthy statements to convey the vibe and energy of Florida. These quotes and Florida catchphrases do it in just a few words.
68) "Florida, bro. It's different." – Dominic Fike
69) "Taxes are nice in Florida." – Gary Woodland
70) "Florida is a great microcosm of the country." – Martha MacCallum
71) "Florida is a crazy place, and I have played some of the wildest shows of my life here." – Henry Rollins
72) "We ought to be bragging about Florida!" – Rick Scott
73) "I am a Florida guy. I don't do cold." – J. R. Ramirez
74) "It's not palm trees and neon signs in Florida; it's strip malls, highways, hot sun beating down on you." – Patty Jenkins
75) "One thing about living in South Florida is that everywhere you go is violently air-conditioned." – Katie Cotugno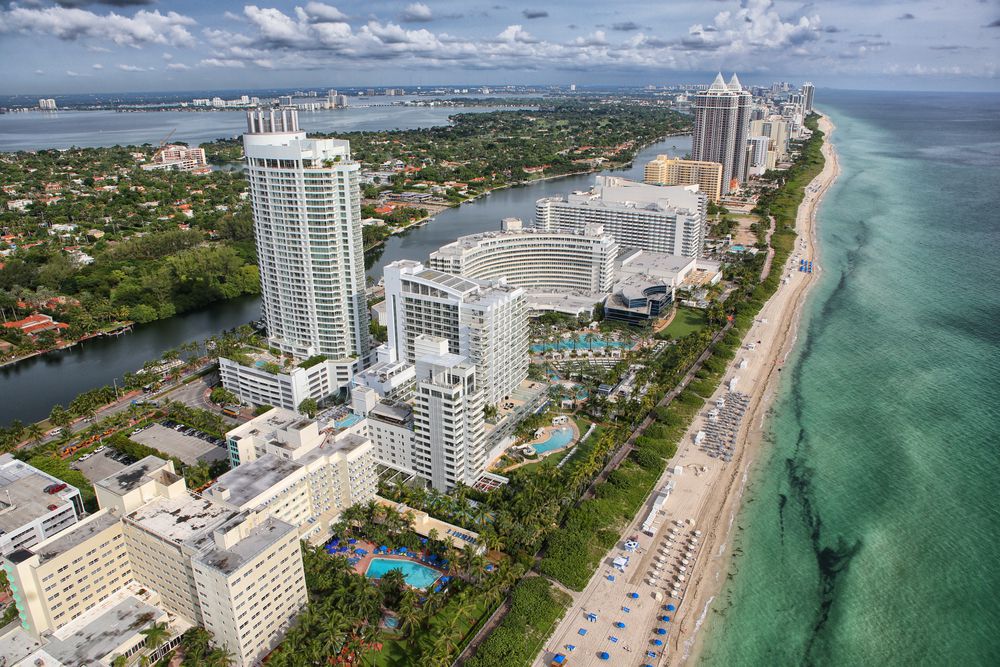 ---
Florida Quotes That Tell a Story about Florida
Whether it's by authors or others, there are a lot of stories to be told about Florida. These quotes express a little bit of what Florida means to people, and what it inspires.
76) "I grew up down in Florida, and in the Keys, there's this place called Sea Camp which was not unlike Space Camp, except you explored the sea. And so that kind of whetted my appetite for that. But then I ended up swimming in a lagoon full of Cassiopeia jellyfish, and that quickly quashed that desire to be a marine biologist." – Joe Lo Truglio
77) "I think in the old days, the nexus of weirdness ran through Southern California, and to a degree New York City. I think it's changed so that every bizarre story in the country now has a Florida connection. I don't know why, except it must be some inversion of magnetic poles or something." – Carl Hiaasen
78) "I kinda like Florida. It's hot as hell, but we moved to Tallahassee, which is so close to Georgia. It really wasn't Florida the way people think of Florida. It wasn't South Florida. But you could still easily drive to Panama City Beach and get a little bit of Redneck Riviera if you want that. Get some airbrushed T-shirts on, and you're done." – Tony Hale
79) "Alluding to the extent of Florida, a mere peninsula confined between two seas, they pretended that it could never sustain the shock of the discharge, and that it would 'bust up' at the very first shot. 'Very well, let it bust up!' replied the Floridians, with a brevity of the days of ancient Sparta." – Jules Verne, From the Earth to the Moon
80) "Plenty of things in the universe are old, my dear. That's like saying Florida is a metaphor for hell because they're both hot – though your grandfather would agree wholeheartedly with that, I suppose." – Sammy Nickalls, Welcome Home
81) "If a novel were written about Florida's administration of its healthcare for the working poor, an appropriate title might be: 'Don't get sick, and God help you if you do." – Joy Reid
82) "Writing fantasy lets me imagine a great deal more than, say, writing about alligators, and lets me write about places more distant than Florida, but I can tell you things about Florida and alligators, let you make the connection all on your own." – Terry Brooks
83) "The tree feels splintery, nasty to my touch; it feels Floridian, more reptile than vegetable, more stucco than stone. I do loathe this state, their Elba." – Allan Gurganus, Plays Well With Others
84) "The Florida in my novels is not as seedy as the real Florida. It's hard to stay ahead of the curve. Every time I write a scene that I think is the sickest thing I have ever dreamed up, it is surpassed by something that happens in real life." – Carl Hiaasen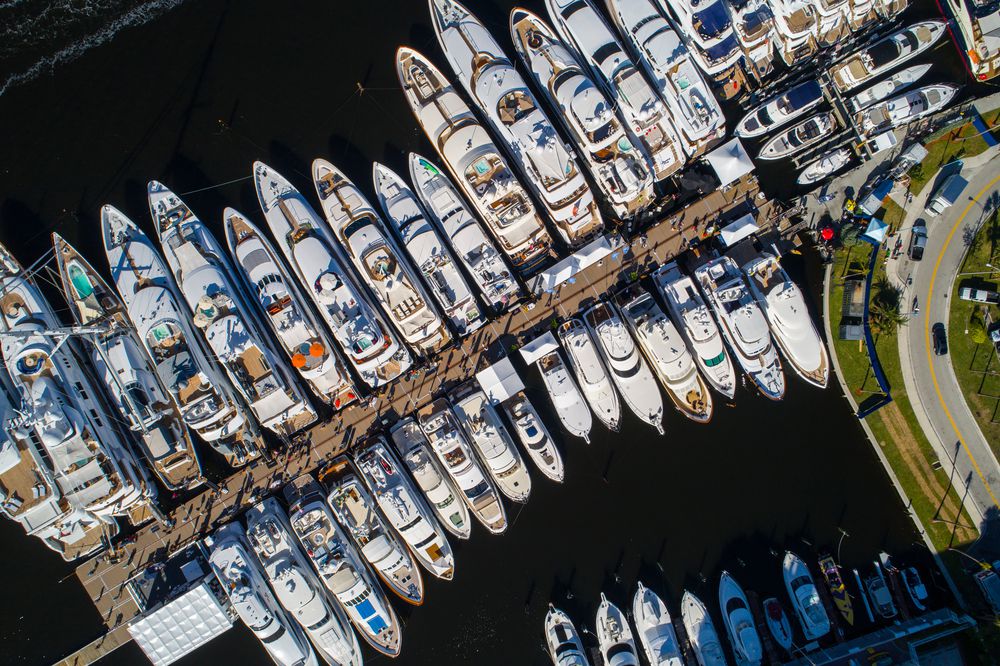 ---
Did I Miss Any Top Florida Quotes?
Florida is such a fascinating and diverse state, there is so much to be said about it. So naturally, there are tons of really great quotes about the Sunshine State. If you feel like I missed out on the best, feel free to get in touch via email or social media and I'll see if I can add it to the list!
---
Planning a trip to Florida?
Check out these Florida guides, music festival and AirBNB lists and personal travel blogs for some Flor-inspiration!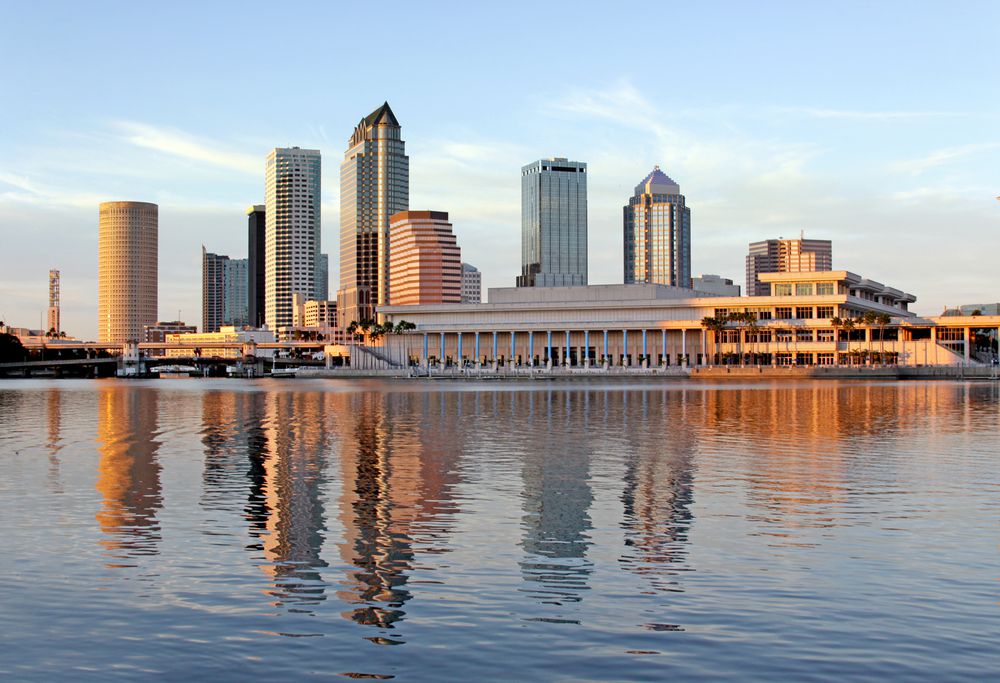 ---
Thanks for reading my Florida Quotes article!
Share these quotes about Florida with your travel crew!
https://www.jonesaroundtheworld.com/wp-content/uploads/2020/06/Quotes-About-Florida.jpg
1080
1920
TravelTractionsJATW
https://www.jonesaroundtheworld.com/wp-content/uploads/2017/03/logotry-1-1-300x106.png
TravelTractionsJATW
2020-06-11 19:54:00
2020-06-11 19:54:00
84 Best Quotes About Florida To Transport You To The Sunshine State