Planning a trip and searching for the best Glamping Arizona sites? Smart choice – because Glamping is the hottest way to experience Arizona and its endless beauty!
Year-round, Arizona is one of the most enjoyable and beloved destinations in the United States. The sunny desert state has some of the most breathtaking natural landscapes in the entire world, including world-famous canyons, awe-inspiring red rocks, and towering peaks. The world-famous Grand Canyon is located in Arizona. And then there's the many iconic cities and towns that the state offers up.
The state capital of Phoenix. Spa and golfing retreat Scottsdale. Historical Mesa. Cultural Tempe. Romantic Tucson. Spiritual Sedona. Even the Wild West towns of Tombstone and Yuma. Arizona is never-ending in its majesty and beauty and there's a surprise around every corner.
With all that being said, you can see why Arizona is made for the glamping experience, and why locals have perfected the art of hosting a seriously impressive luxury camping experience.
---
Glamping Arizona Breakdown
Before we dive into the full list, here are my personal top five choices for Arizona Glamping! But be sure to keep scrolling as this state truly does have SO many amazing options to choose from!
Overall Best Glamping in Arizona – Under Canvas Grand Canyon
Coolest Luxury Arizona Glamping Suites – Backland Resort
Most Unique Arizona Glamping – Shash Dine' EcoRetreat | Glamping Hotel
Best Value Glamping Arizona experience – Class Glamping
Best Yurt Glamping Arizona – Arizona Nordic Village Yurts
Also, be sure to read my guides on Glamping Colorado, Glamping Utah, and Glamping Southern California for more incredible getaways in the future!

---
Top 20 Places To Go Glamping in Arizona
I've put together the ultimate list of the best Glamping in Arizona, which are located all over this great state. These offerings include glamping in an RV near the Grand Canyon, on sacred Navajo land, in a red rock cave – and that's just the beginning.
And if you're looking for more unique glamping stays, read this guide for the Best Treehouse Rentals in Arizona!
---
1) Under Canvas Grand Canyon
Location: Valle, AZ
Price: $300+ USD per night
https://www.booking.com/hotel/us/grand-canyon-under-canvas.en-gb.html
https://www.facebook.com/UnderCanvas/
"Immerse yourself in the great outdoors with upscale, safari-inspired accommodations. Experience starry night skies, extraordinary landscapes, healthy cafe-style dining, and unforgettable memories.
Our safari-inspired canvas tents boast optional en suite bathrooms, king-size beds, and wood-burning stoves. Nightly s'mores by the campfire, complimentary camp activities, and adventure bookings all serve to provide an unparalleled experience with a sense of profound connection to people and nature."
If you do a search for Arizona glamping, the odds are you'll come across endless links and top reviews of Under Canvas Grand Canyon – and they really do offer the best Arizona glamping experience! The luxury glamping company allows you to experience the great natural wonders of the USA, in destinations such as Montana, Utah, Tennessee and Arizona.
Like other Under Canvas locations, the Grand Canyon luxury glampsite is solar-powered and sustainable and on 160 acres of majestic Arizona land. Enjoy on-site dining, daily housekeeping, tranquil gardens, fire pits with s'mores, and other camp activities. You can't get much closer to the Grand Canyon – it's just 25 minutes to the south rim. Under Canvas Grand Canyon operates from April to October annually and is an absolute MUST experience.
View Photos, Read Reviews & Check Availability
Under Canvas Grand Canyon
---
2) Shash Dine' EcoRetreat | Glamping Hotel
Location: Page, AZ
Price: $200+ USD per night
http://www.shashdine.com/accomodations
http://www.shashdine.com/theglamp
https://www.facebook.com/ShashDineEcoRetreat
Simplify Your Life and Reconnect With Nature
Experience the vast beauty of Arizona from the state's most unique and mindful glamping destination. Shash Dine' EcoRetreat is located on a working ranch that pays respect to the Navajo people through its operations. The glamping accommodations are available in all seasons except winter, and include high-quality tents and even sheepherder wagons. In winter they offer cabins with wood burning stoves.
Many extras are included in your stay. From this northern pocket of Arizona, it's a 12 mile drive to the nearby town of Page, and state attractions such as Horseshoe Bend and Marble Canyon. Shash Dine' is an ethical glamping experience you'll love.
Offbeat Overnights: Shash Dine Traditional Retreat | HGTV
---
3) Classy Glamping Arizona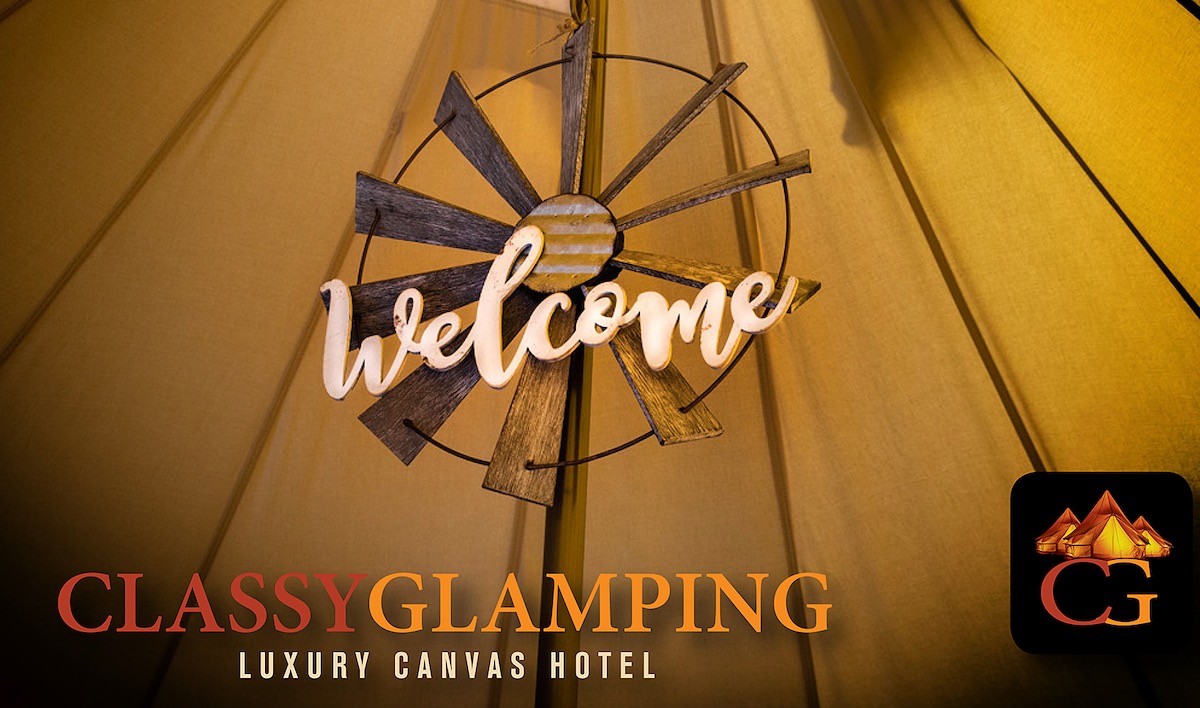 Location: Young, AZ
Price: $80+ USD per night
https://www.classyglamping.com
https://www.facebook.com/LiveIntents
"You may find yourself asking, what exactly is glamping? Glamping is a combination of the words glamorous and camping. This word signifies the true meaning of ESCAPISM. Classy Glamping provides you with the freedom to combine the best of the outdoors with the comforts of the indoors: fine linens, amazing beds, lighting, and other luxuries that are not normally utilized in traditional camping. Classy Glamping is your liaison to your adventure in style and comfort."
Classy Glamping offers an unparalleled luxury camping experience on a beautiful vineyard in Young, Arizona. There are a range of amazing bell tents on offer to suit any budget or group size, all featuring comfortable beds, A/C and heating, mini fridges and their own fire pit.
The surrounding mountain views are breathtaking and promise the ultimate sunrises and sunsets. Why not plan a unique wedding to remember and book your big day here – it's one of their specialities!
---
4) Arizona Nordic Village Yurts
Location: Coconino National Forest, AZ
Price: $60+ USD per night
https://www.arizonanordicvillage.com/large-backcountry-yurts
https://www.facebook.com/arizonanordicvillage
Just 15 miles from the Arizona town of Flagstaff, Arizona Nordic Village offers some of the states best glamping accommodations and is a popular wedding venue.
There is a range of cabins and yurts available to rent, that vary in size to accommodate any group size from solo travelers to large families. The surrounding Coconino National Forest is a pristine natural pocket of Arizona. In winter, ski passes and lessons are available! If you're searching for the coolest yurts in Arizona for your next glamping experience – this is where to book!
"Our large backcountry yurts are located one mile from the Main Lodge and sit at the top of an open meadow overlooking beautiful Kendrick Peak. In the summertime, enjoy a mellow hike or bike to the unit. If you're looking for an adventure, visit us in the wintertime and ski or snowshoe! Each yurt is equipped with a wood stove and sleeping pads that make them the perfect backcountry yurt camping experience for six to eight."
---
5) Wander Camp Grand Canyon
Location: Valle, Arizona
Price: $107+ USD per night
https://www.booking.com/hotel/us/wander-camp-grand-canyon.en-gb.html
There are so many amazing places to stay for a Grand Canyon glamping retreat, but Wander Camp is definitely worth a visit! Offering a wide variety of beautiful lotus belle glamping tents, Wander Camp provides a comfy sleep underneath starry skies.
Expect an immersive outdoors experience, far more amenities than traditional camping (while still operating off-grid), and just a short drive away from one of the most magical places to visit in the world!
View Photos, Read Reviews & Check Availability
---
6) Backland Glamping Resort
Location: Valle, Arizona
Price: $107+ USD per night
https://www.travelbackland.com
https://www.booking.com/hotel/us/backland-glamping-resort.en-gb.html
"Welcome to Backland, a luxury eco-resort near the majestic Grand Canyon. Experience the serenity of northern Arizona's backcountry. Completely surrounded by miles of ponderosa pine forests, our exclusive tents, chef-prepared meals and secluded location completely redefine the concept of glamping."
This brand-new glamping resort is truly spectacular and must be experienced to believe! Take your choice between their iconic Backland Tented Suites or Standard Glamping Tent for a luxurious retreat that will be a highlight of your year!
---
7) Stunning Geo Dome Glamping with Sedona Views
Location: Sedona, Arizona
Sleeps: 6 Guests
Price: $449+ per night
Out of all the different options for exploring the red rocks of Sedona, you simply can't beat this stunning and unique Geo Dome house!
The Sedona Dome Home has been featured on countless publications due to its impeccable design, artistic details, and beautiful decor highlighting Southwestern antique accents.
"There is a feeling of Zen created the moment you enter into the great room, with breathtaking views of the Sedona red rocks spires from the expansive windows. Privacy and the natural setting make the Dome Home a vacation experience which will make beautiful memories."
View Photos, Read Reviews & Check Availability
---
8) Glamper Cabin for the Eco-Concious Traveler
Location: Flagstaff, Arizona
Sleeps: 6 Guests
Price: $145+ per night
If you're looking to really get out in nature and disconnect, you've come to the right place with this accommodation! The cabin is located at 8200 feet in the heart of the San Francisco Peaks, just 20 minutes outside of lively and trendy Flagstaff and a short hike or drive from any number of activities from downhill skiing to snowshoeing.
The property is completely off-grid, utilizing battery-operated lights, a composting toilet, an outdoor shower, and a wood stove to heat the house and supplement a fully stocked kitchen — perfect for those looking to travel with a low carbon footprint and get away from the hustle and bustle of city life! Additionally, you'll be just 60 miles from the Grand Canyon should you want to fit in a day trip to one of the United States' most awe-inspiring attractions.
It's also known for having some of the best snow in Arizona if you happen to visit during winter! Lastly, the property owners have recently installed a sauna. It just doesn't get any better than this!
View Photos, Read Reviews & Check Availability
---
9) Million Dollar Views from a Tiny Glamping Cabin — Glamping Sedona
Location: Sedona, Arizona
Sleeps: 2 Guests
Price: $77+ per night
https://www.vrbo.com/9446315ha
This terrific tiny studio is the perfect getaway for solo travelers or couples seeking million-dollar views at a very affordable price. Tucked away just outside of iconic Sedona, you'll be within walking distance to outdoor activities and central Sedona alike.
This charming abode is charmingly crafted an equipped with heat, AC, and basic amenities such as a mini-fridge, coffee maker, microwave, and toaster. Ideal for a couple of days of unplugging and taking in the scenery while enjoying a Glamping Sedona unique experience!
View Photos, Read Reviews & Check Availability
---
10) Off-Grid Adventure – Peaceful Cabin On 10 Acres
Location: Fredonia, Arizona
Sleeps: 6 Guests
Price: $70 avg./night
This off-the-grid experience is located 10 miles from Fredonia and sits on 10 acres of undisturbed land, ideal for those looking to get away from it all. The cabin was formerly a full-time personal home, and as such has all the hallmarks of a year-round residence.
Quaint and quirky yet comfortable and charming, you'll be equipped with a full kitchen, California king bed, and outdoor areas to relax and reconnect with nature.
View Photos, Read Reviews & Check Availability
---
11) Out of Africa Glamping Safari – Virunga Tent
Location: Camp Verde, AZ
Price: $300+ USD per night
https://www.airbnb.com/rooms/33248712
Glamping is glamorous camping by definition, and the "Out of Africa" safari glampsite is the best luxury Arizona glamping experience – and the only one where you'll wake up surrounded by actual wild animals! They have a range of luxe tents available, but I love this "Virunga" tent the most.
The luxury canvas tent features a comfortable bed and other furniture, and there are communal bathrooms and fire pits. Non-predatory African animals like giraffes and zebras roam the wildlife park and there's a town right nearby. If you're looking top-notch Sedona Glamping, it's only just 40 minutes away. It's truly a special experience here and the staff can even book you excursions to further enrich your visit.
View Photos, Read Reviews & Check Availability
---
12) Coral Pink Cowboy Horse Ranch Tipi with Jacuzzi
Location: Freedonia, AZ
Price: $60+ USD per night
https://www.airbnb.com/rooms/19210407
Want all the luxuries of glamping with more of a camping price point? This epic tipi near Freedonia is the best cheap Arizona glamping experience. For an affordable per-night price, the highly rated AirBNB is located on a remote mini animal ranch, and a stay includes a bed in the tipi, an outdoor shower and seating area, a propane stove, fire pit, a jacuzzi and wifi.
There's no cell service out here, but this is an opportunity to disconnect and reconnect with yourself. The property is on the Utah border of Arizona and promises amazing natural wonders, canyons and mesas. The Grand Canyon north rim is 90 miles away.
View Photos, Read Reviews & Check Availability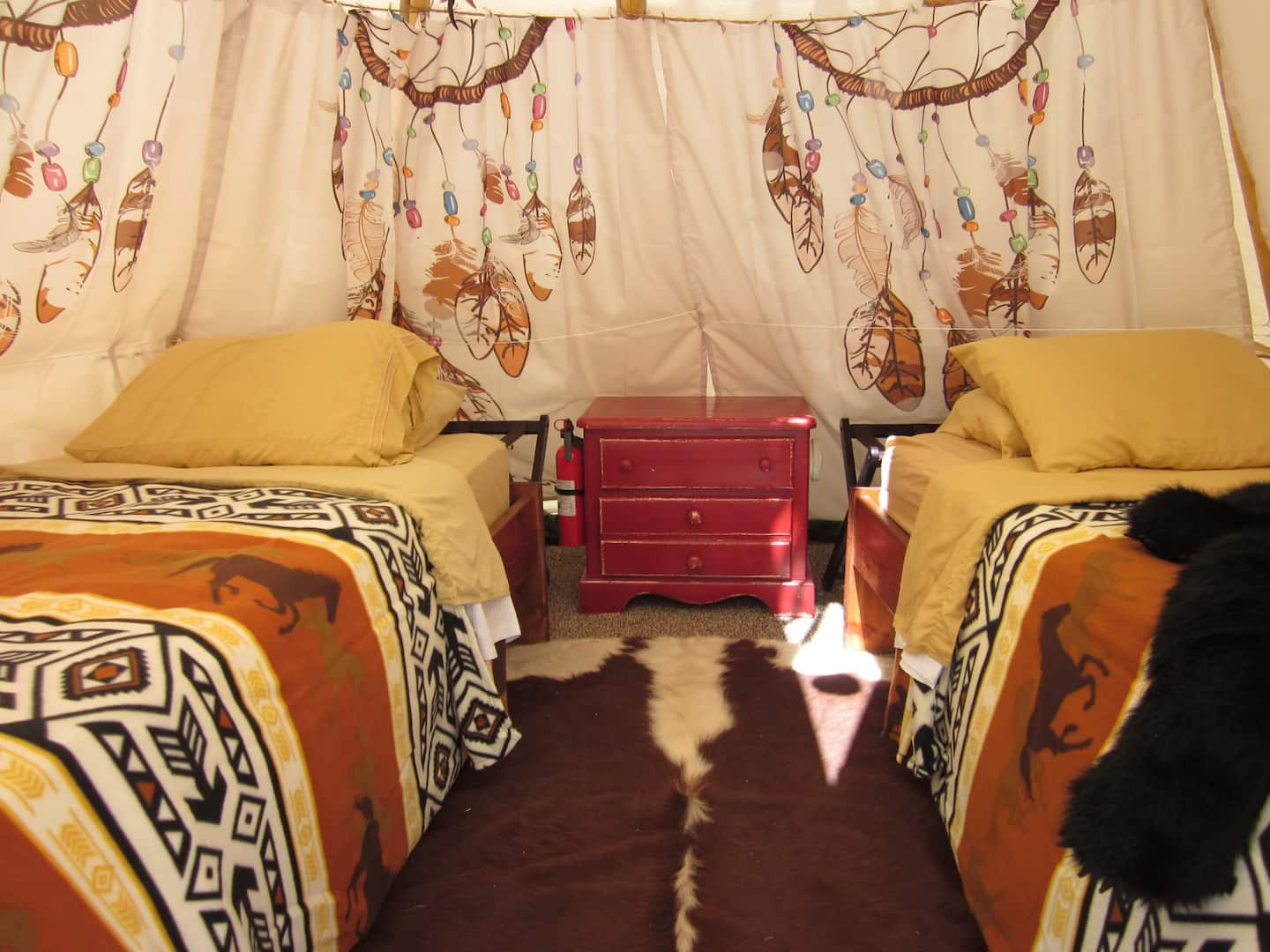 ---
13) Grand Canyon RV Glamping
Location: Williams, AZ
Price: $200+ USD per night
https://www.booking.com/hotel/us/grand-canyon-rv-glamping.en-gb.html
The Grand Canyon is Arizona's biggest attraction, and one of the most famous natural destinations in the world – so imagine being able to glamp right near there! Grand Canyon RV Glamping offers you that rare opportunity.
Located in the town of Williams, the RV's are spacious and comfortable, with a sun terrace. Hiking, fishing and golfing are all enjoyable local activities, and you'll be in one of the most majestic locations in all of Arizona. Williams is nestled between the Coconino National Forest and Prescott National Forest, and less than 60 minutes to the Grand Canyon. Flagstaff is 40 minutes away and the red rocks of Sedona are just over an hour.
View Photos, Read Reviews & Check Availability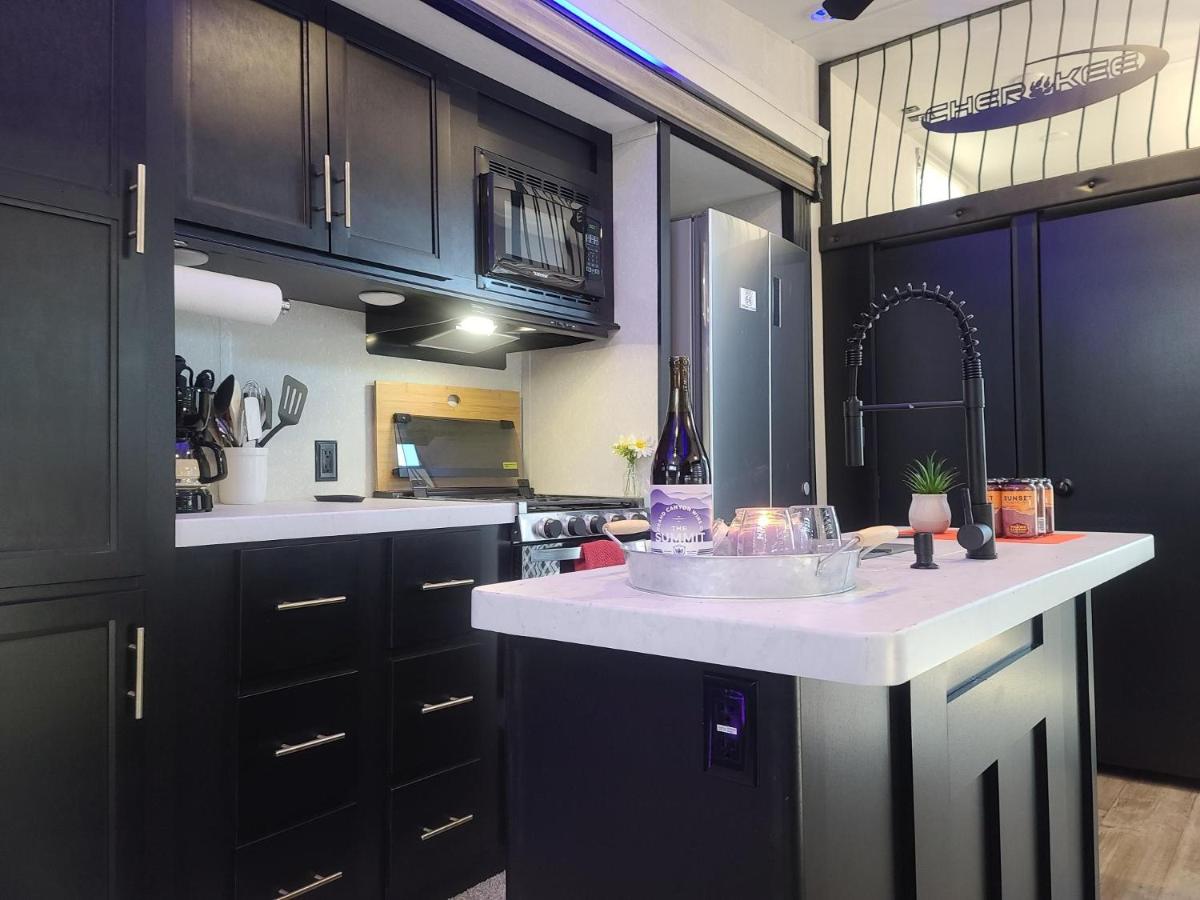 ---
14) Vintage Airstream Glamping
Location: Tucson, AZ
Price: $70+ USD per night
https://www.airbnb.com/rooms/40985199
This one bed Tucson Airstream is an alternative to glamping that is both budget-friendly and 5 star rated. The private AirBNB lodgings are parked in a friendly boutique campground, 10 minutes from Downtown Tucson.
The Airstream spans 215 square feet and is a stylish little slice of vintage heaven. The campground also has many family-friendly amenities including a clubhouse, kitchen, movie room and pool.
View Photos, Read Reviews & Check Availability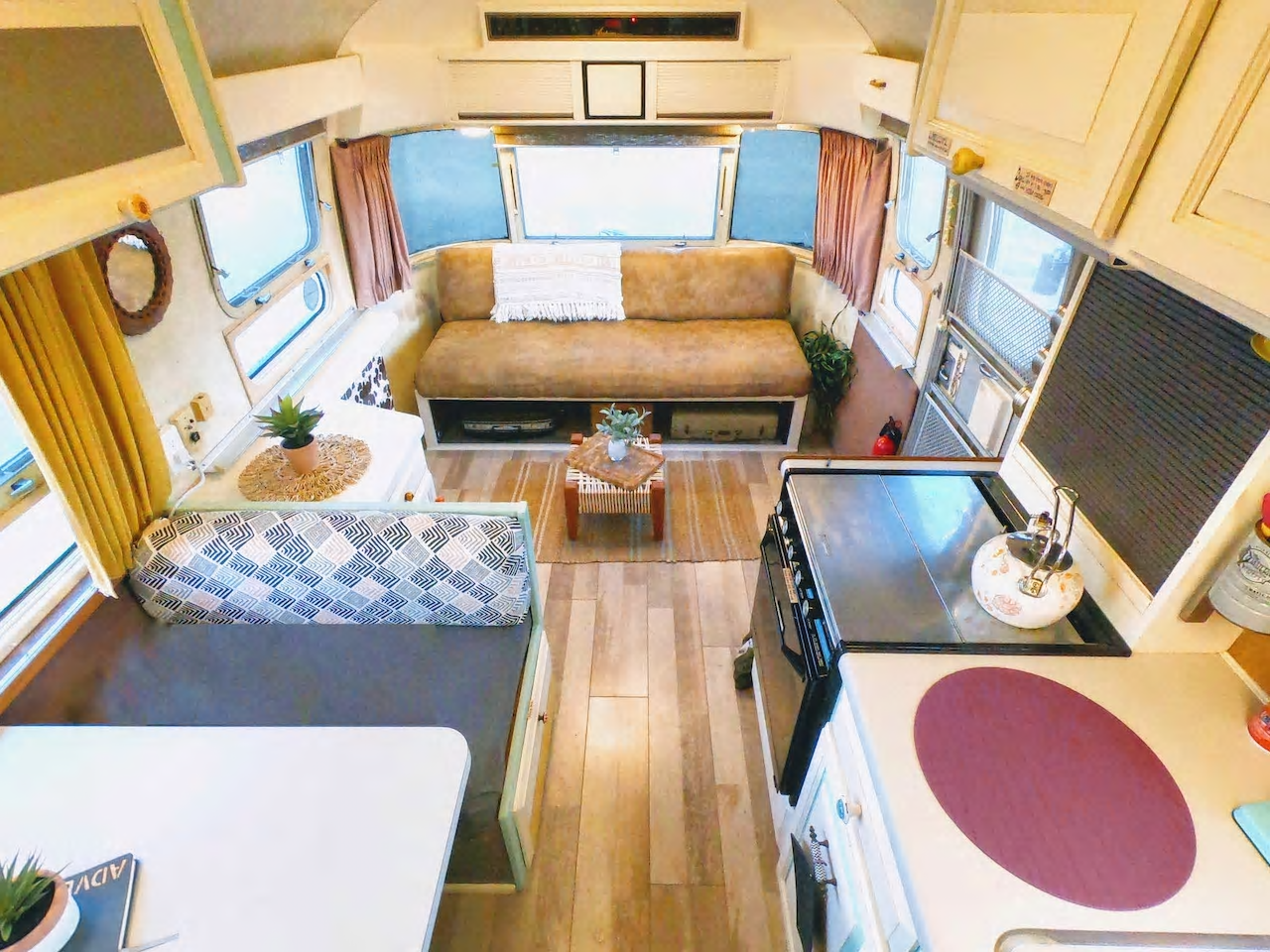 ---
15) Ravens Way Patagonia Glamping
Location: Sky Islands, AZ
Price: $100+ USD per night
http://ravensnatureschool.com/safari-tented-camp/
https://www.facebook.com/RavensWayWildJourneys/
"If you are searching for a unique, fun, and memorable way to savor the beauty and majesty of Nature, then consider staying at our African-style Safari Tented Camp. Set in the amazing Sky Islands of southeast Arizona amidst a secluded and engaging Mesquite Woodland, you'll enjoy amazing luxuries while in the embrace of the Earth."
Ravens Way is a 42 acre safari tent camp and nature sanctuary located on the exotic Sky Islands of Arizona. Their mission is to live sustainably and offer visitors the change to learn skills and truly connect with nature.
Their tent camp is African-inspired and luxurious, and there are only two tents in the entire sanctuary, so a stay here is a rare and special experience. Bird watch, learn survival skills, trek, learn about the local wildlife, or simply sit back and relax in this remote and unique part of the state.
Introduction to Arizona's Sky Islands
---
16) The Phoenix Dome
Location: Phoenix, AZ
Price: $150+ USD per night
While more of a house than glamping experience, I couldn't leave The Phoenix Dome off this list. The 2700 square foot home has three bedrooms, two bathrooms and offers amazing views from its incredibly unique dome design.
There's two patios and two decks, and native wild animals like coyotes and road runners roam the area. Downtown Phoenix is just minutes away, and you'll also be right near Scottsdale, Tempe, Westgate and many other Arizona highlights.
View Photos, Read Reviews & Check Availability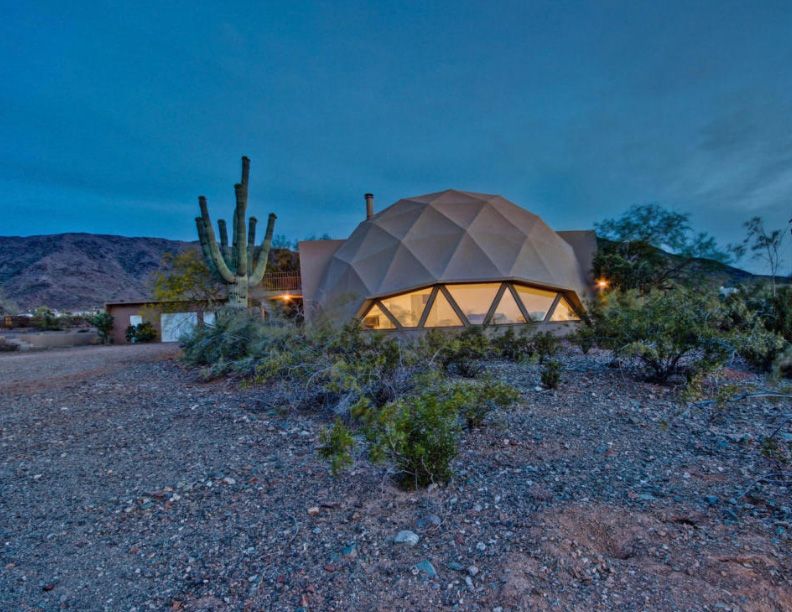 ---
17) Retro Living on Wheels
Location: Tempe, AZ
Price: $75+ USD per night
https://www.airbnb.com/rooms/40820275
The sunny Arizona city of Tempe is a compact yet charming destination, and this super cute retro trailer is one of the city's highest rated AirBNBs. The private digs in a great hosts backyard have been remodelled, and boasts modern amenities and on trend decor.
There's a kitchen, bathroom and a number of beds inside. The trailer is located in a neighborhood that is walking distance to the Tempe campus of Arizona State University, and some awesome cafes and bars. Tempe here we come!
View Photos, Read Reviews & Check Availability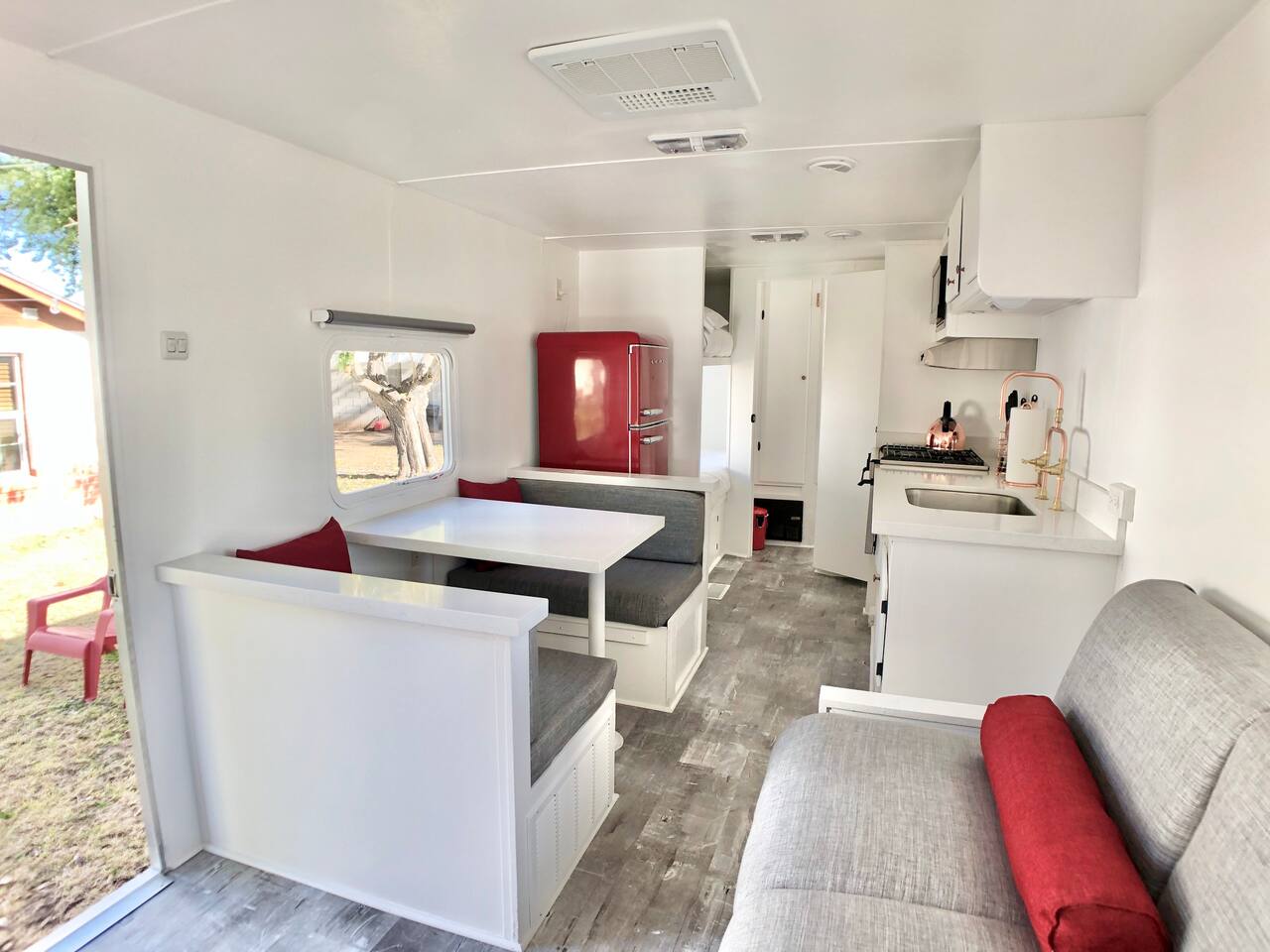 ---
18) Tipi Camping near the Chiricahua National Monument
Location: Cochise County, AZ
Price: $75+ USD per night
https://www.airbnb.com/rooms/26655533
Peaceful, private and authentic, this 20 foot Sioux tipi is a unique way to experience glamping in Arizona. The tipi is a rustic way to connect with the great outdoors, and you'll need to bring your sleeping bag. There's a BBQ, propane and wood fireplaces, couches and the spacious tent can sleep up to eight. There's a porta potty in close proximity.
The tipi is located in Cochise County, 20 minutes from Chiricahua National Monument and 45 minutes from the famous Western town of Tombstone. Super remote and tranquil – the ideal place to disconnect and regenerate under the Arizona stars.
View Photos, Read Reviews & Check Availability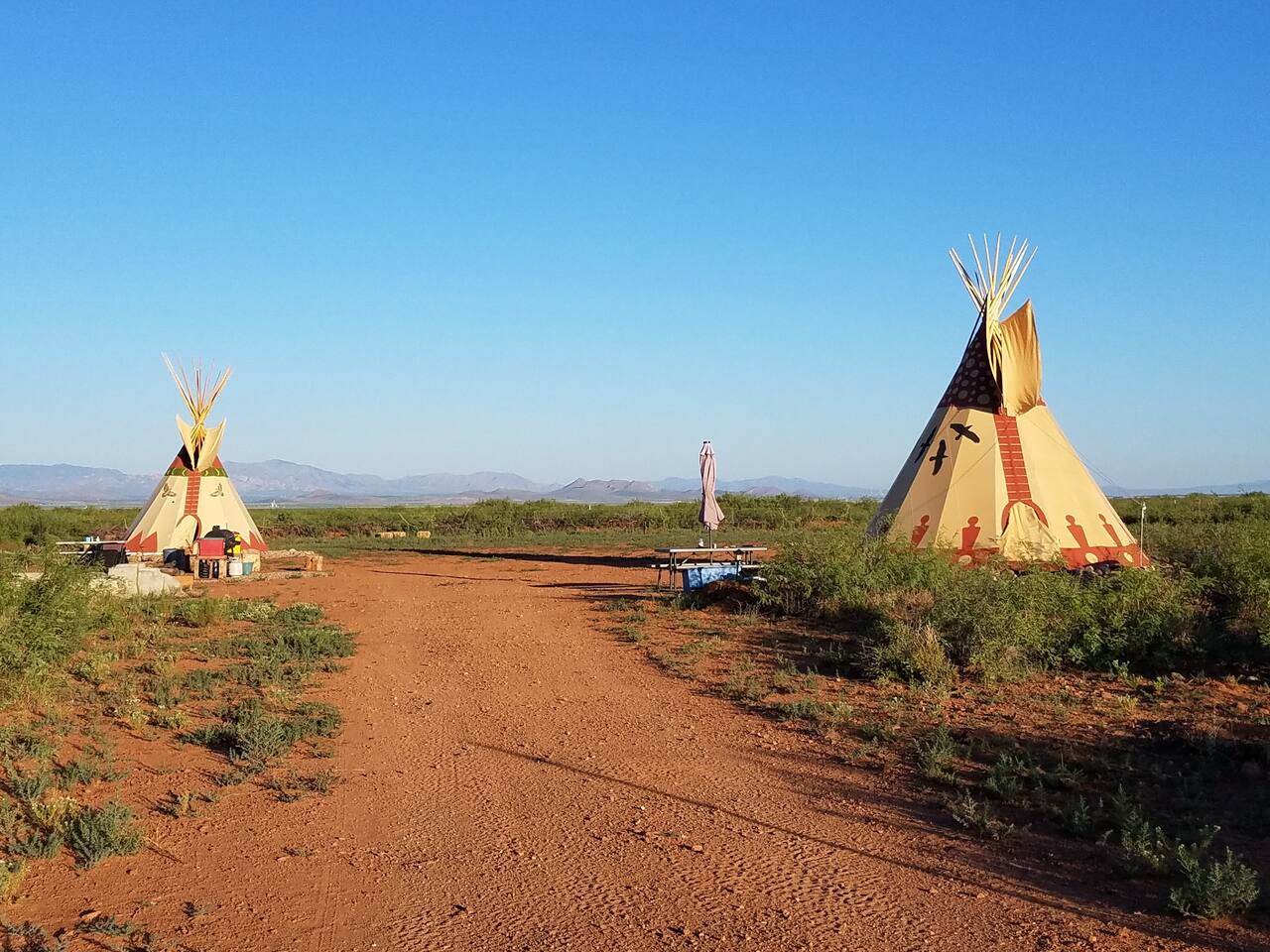 ---
19) Cave, Yurt, Bubble and Other Glamping Adventures
Location: Sedona, AZ
Price: $150+ USD per night
https://www.booking.com/hotel/us/cave-yurt-bubble-and-other-glamping-adventures.en-gb.html
Nestled against the backdrop of majestic red rocks, you can choose from a range of unique glamping Sedona experiences. Bed down in a stargazing bubble, a bohemian yurt or a cozy cave – you can choose your own adventure!
Sedona is renowned for being a new age, spiritual destination, and this is the perfect opportunity to take advantage of the powerful and restorative landscape.
View Photos, Read Reviews & Check Availability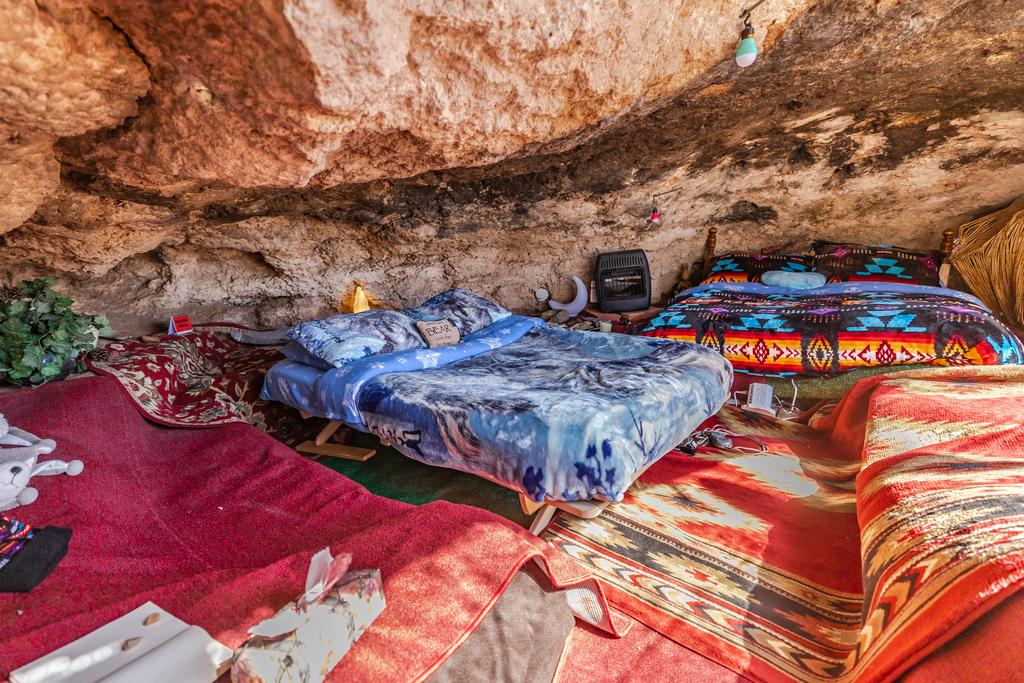 ---
20) ThunderHorse Ranch— Rustic Glamping #3
Location: Sierra Vista, AZ
Price: $80+ USD per night
https://www.airbnb.com/rooms/34938794
This one-bed Arizona glamping tent is nestled on a working ranch in Sierra Vista and managed by friendly hosts who want you to have the best experience possible. The spacious tents have a queen size bed, meals area, wifi, and winter heating.
This stunning region is ideal for hiking, biking or sightseeing, and the famous towns of Tombstone and Bisbee are both just 30 minutes away. Stock up on essentials in the nearest town, just 10 miles away. With that being said, your own reliable transportation is a necessity here!
View Photos, Read Reviews & Check Availability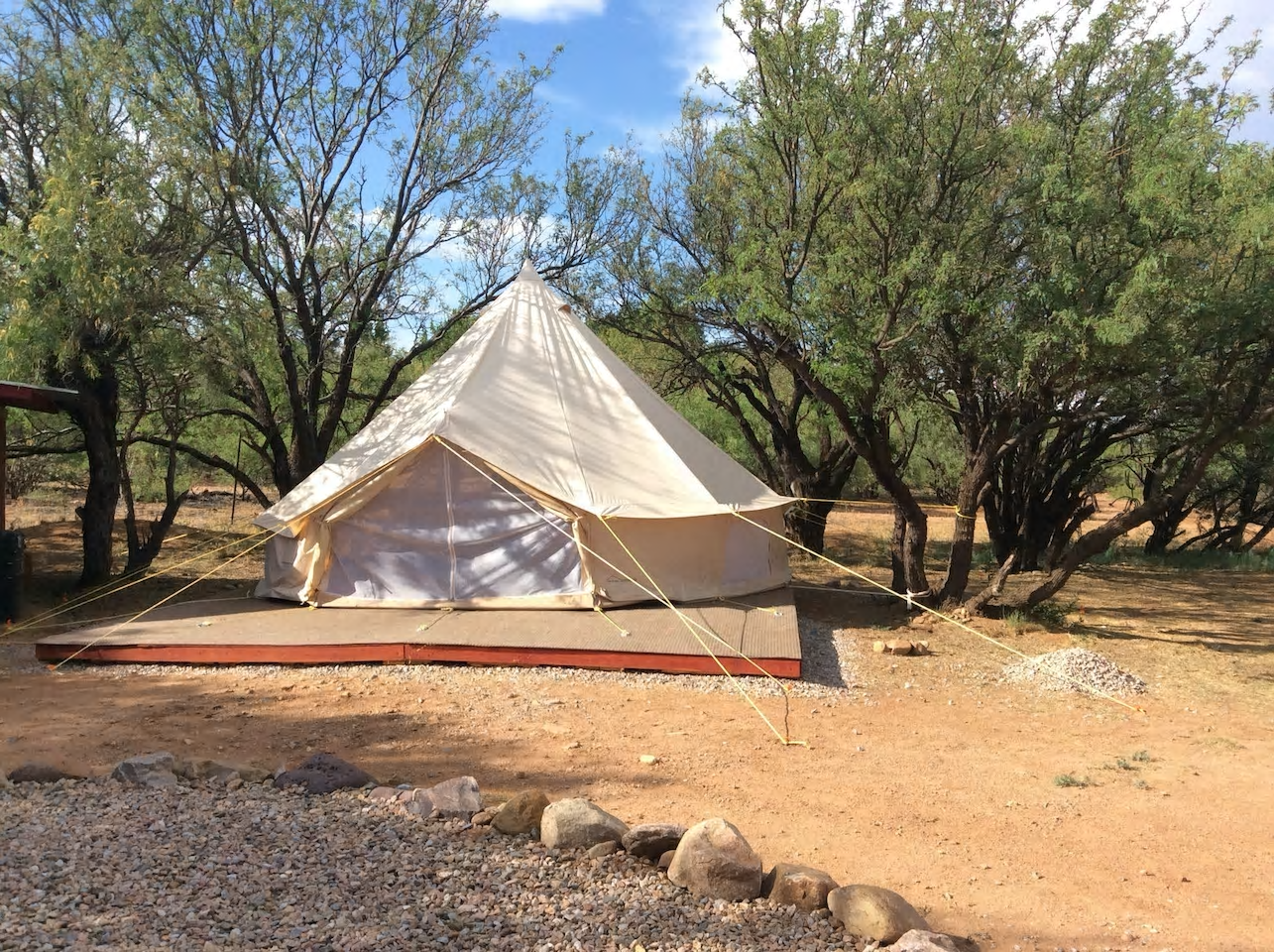 ---
Arizona Tours & Experiences To Check Out
Few states offer the unique natural landscapes that Arizona does, and the state is the location of such famous desert destinations as the Grand Canyon and Broken Arrow, as well as being home to some of our most iconic native creatures. Experience the best of Arizona with these bestselling Arizona tours and experiences. Book via my links and secure your spot today.
---
Las Vegas: Grand Canyon Bus Tour & Optional Skywalk Ticket
Location: From Las Vegas, NV
"Experience the beauty of the Grand Canyon West on a bus tour from Las Vegas Discover nature's miracle at locations such as Guano Point and Eagle Point. Enjoy the Skywalk views of the Grand Canyon, then, stop at the Hoover Dam to take souvenir photos."
https://www.getyourguide.com/las-vegas-l58/grand-canyon-west-bus-tour-from-las-vegas-t68722/
Price: From $490 USD (10 hours)
Review: "The tour was amazing! Really informative and our guide mitch was funny and full of useful and useless facts! Haha! Grand Canyon is definitely one not to be missed when you visit Vegas!" – Rebecca, United Kingdom
View Photos, Read Reviews & Check Availability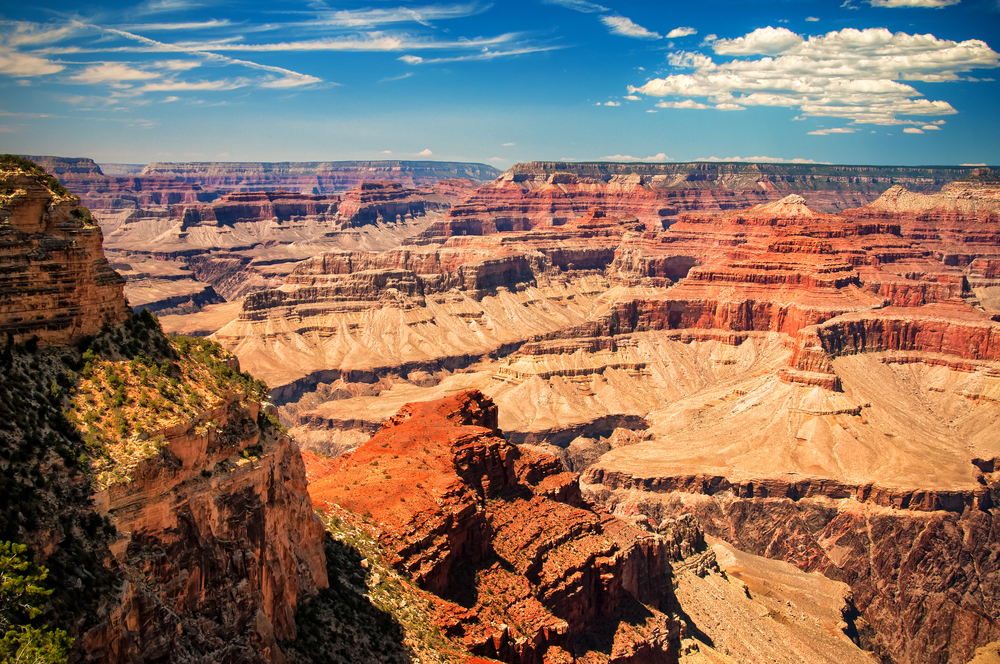 ---
Balloon Ride Over Native Saguaro Cactus
Location: Phoenix, AZ
"Before the sun rises and the warm sun starts to heat the cold sandy desert floor, you'll be floating thousands of feet in the sky. You'll fly over 300 year old cactuses and watch the desert awake from it's nightly slumber from an amazing point of view. You'll enjoy an hour flight, land softly, and spend some time celebrating your experience with champagne and chocolates."
https://www.airbnb.com/experiences/1094695
Price: From $300 USD per person (3 hours)
Review: "This is the experience to try! There were a few other air balloons up the morning of my flight but there were only 3 guests on this flight (not including Shawn) which was amazing because there were other flights with a ton more people. The flight was so smooth and the views were amazing! If I end up in the area again I would absolutely take another flight." – Melissa
View Photos, Read Reviews & Check Availability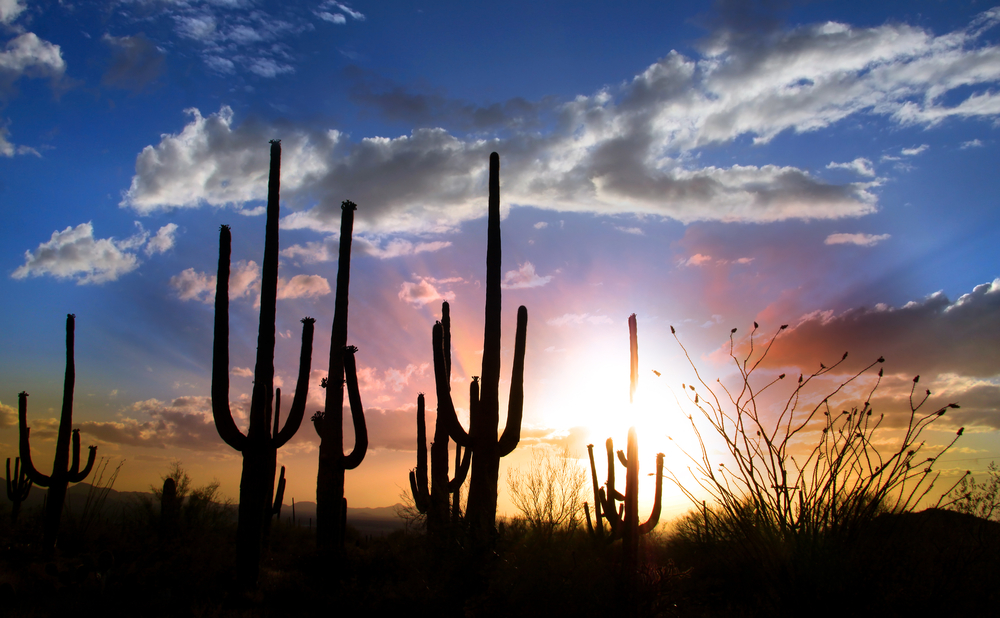 ---
Did I leave out any epic Arizona Glamping destinations?
If I've missed any top rated Arizona glamping destinations and you think they deserve to be on my list, don't hesitate in reaching out to me. You can find me on Facebook and Instagram or directly at my email address.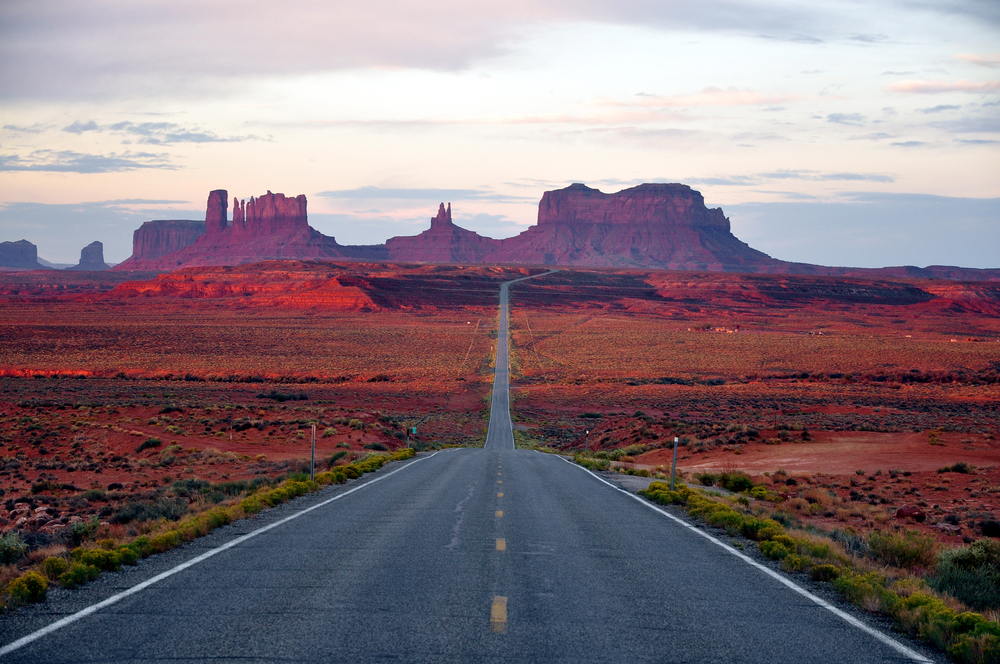 ---
Planning a trip to Arizona?
Arizona is such a cool state, I've made it a priority to build my collection of Arizona content. Below are some links to my Arizona lists and guides, and I've also linked to some other great content for surrounding states. Maybe it's time to start planning a big trip to this jawdropping part of the world…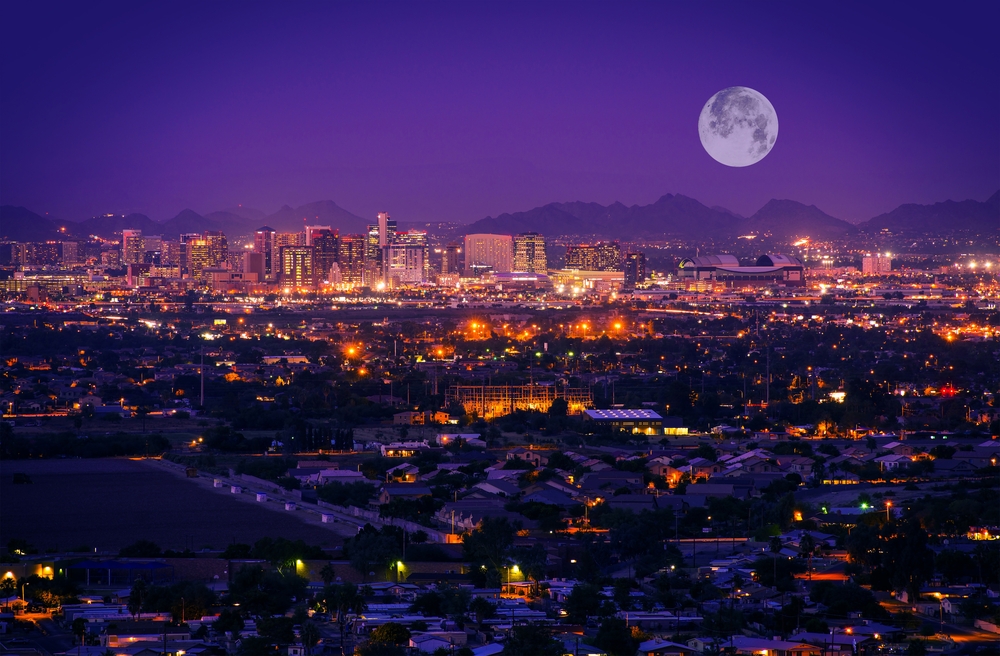 ---
Final Thoughts on Glamping Arizona Sites
Glamping in Arizona seriously sets the luxury camping benchmark high. And with a desert backdrop that's made for an incredible outdoor lifestyle, why wouldn't it be? If you stay at any of these Arizona glamping digs, tell me about your experience! Who knows, I might see you there…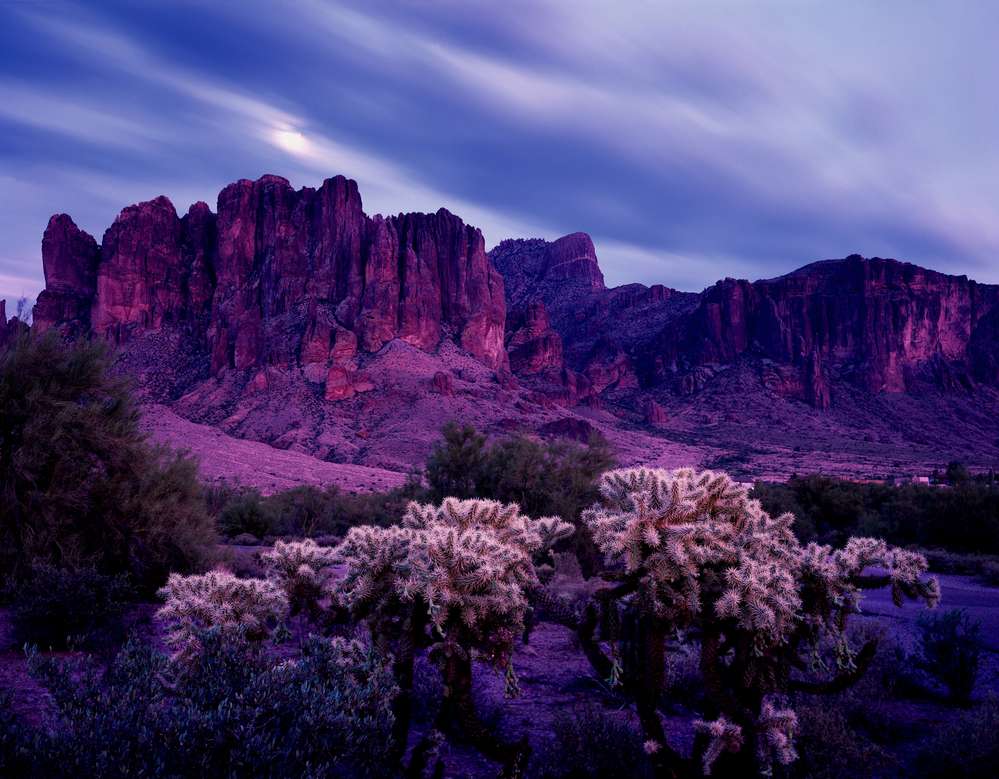 ---
Thanks for reading about the best Arizona Glamping experiences.
Share this list with your Arizona glamping crew!
https://www.jonesaroundtheworld.com/wp-content/uploads/2020/04/Best-Glamping-Arizona.jpg
960
1280
Guest Contributor
https://www.jonesaroundtheworld.com/wp-content/uploads/2017/03/logotry-1-1-300x106.png
Guest Contributor
2023-04-15 17:54:24
2023-04-18 03:37:51
20 Best Glamping Arizona Sites For Your Bucket List