Planning a trip to Canada and searching for the best Airbnbs in Vancouver? Well, look no further, because I've put together the ultimate Airbnb Vancouver guide that'll go over the cities best vacation rentals!
One of Canada's most vibrant and populated cities, West Coast diamond Vancouver is always a great place to visit. Nestled in a world-famous mountainscape, the vibrant city is a magnificent winter escape as well as a chilled summer oasis. A bustling metropolis of over 250,000 urban residents, Vancouver is often ranked as one of the most liveable cities in the world, and world-class tourism is big business up here.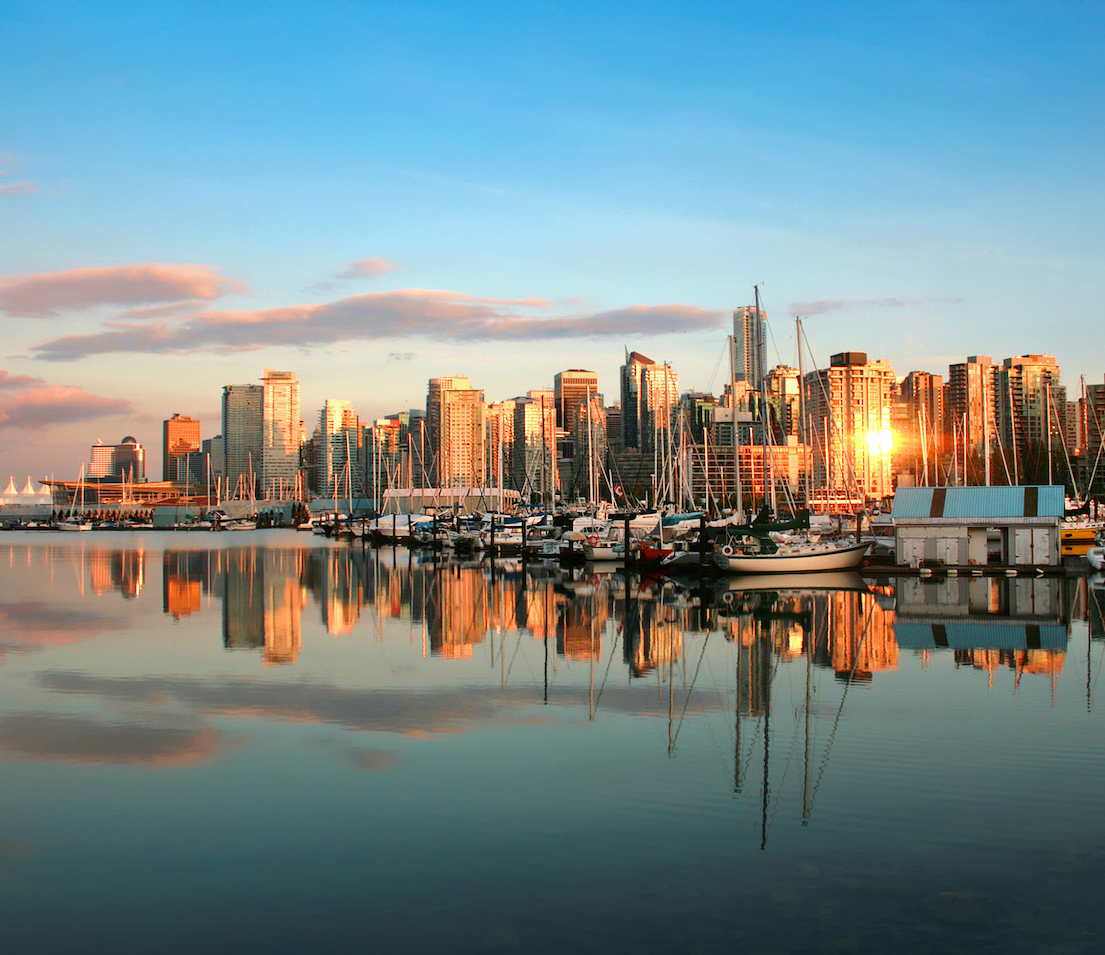 With hip inner-city neighborhoods brimming with amazing dining, drinking, shopping, relaxing and sightseeing opportunities, Vancouver will win you over in a heartbeat. And to top it off, the powdered peaks of Whistler are a breezy drive away.
If you're heading to Vancouver, the city is flush with incredible vacation rentals to make your trip even better. My list of the 17 coolest and best Vancouver Airbnbs will take you from Downtown Vancouver to the city's seaside to ensure you can design your perfect Vancouver visit.
---
Airbnb Vancouver: The Best Vacation Rentals
Heading up to the Great White North and need an expert Vancouver Airbnb recommendation? I have you covered for a top stay. Just refer to the below "Quick Top 5" for a fast shortlist of the best Airbnb Vancouver rentals. If you're traveling as a couple, family, with a generous travel budget or just want the most unique or best stay in the West Coast city – they are right here….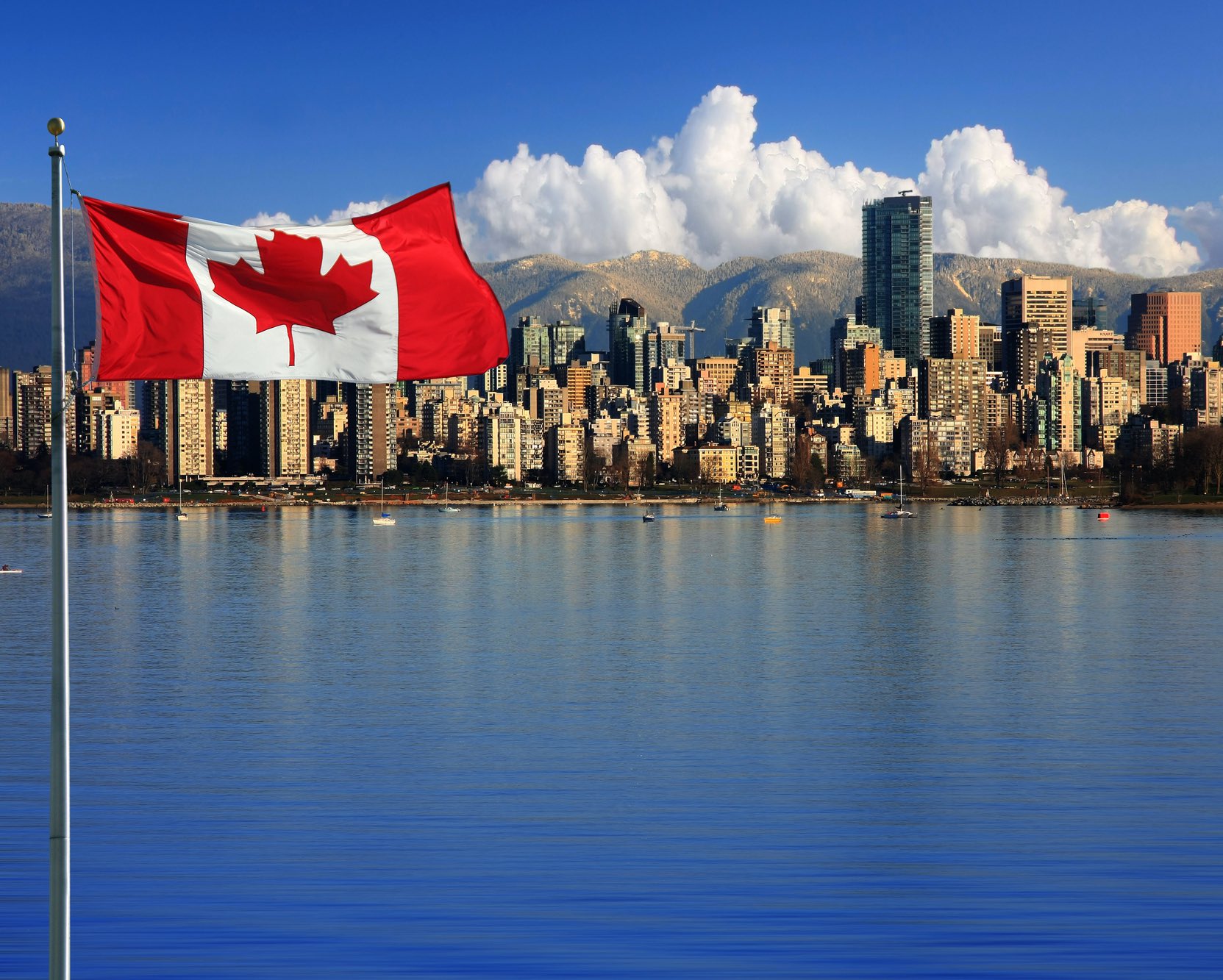 ---
I've also added lots of fun, informative, and inspiring travel videos for your upcoming trip to Vancouver & Canada! It's such a fascinating destination in the Pacific Northwest with a little something to offer everyone, so make sure you watch a few of them to get loads of ideas for things to do, food/ nightlife recommendations, and the best ways for how to spend your time up there!
Also, be sure to read my guide on the Top 20 Music Festivals in Canada to Experience Before You Die & The 20 Best Music Festivals in Vancouver to see if your upcoming Vancouver adventure coincides with one of the country's best events!
---
1) Bright Downtown Apartment with a Balcony
The Overall Best Airbnb Vancouver
Location: Downtown Vancouver
Airbnb Plus: Yes
Superhost: Yes
Price: $100+ USD per night
https://www.airbnb.com/rooms/13831080
Vancouver is full to the brim with amazing, top-rated Airbnb's, and this one-bedroom Downtown Vancouver apartment is my favorite. Crisp white and modern with splashes of colorful decor to brighten it up, it has floor to ceiling windows for tons of natural lights and a private balcony for looking out over the bright lights of the city. This epic apartment complex is nestled in the heart of Downtown Vancouver, with the city's best shopping, dining, drinking and partying experiences on your doorstep. It's also so affordable – especially for a 5-star guest rated Vancouver Airbnb!
Guest review: "Viviena was great! She helped me move in, showed me everything and was so helpful with local suggestions. Very flexible on meeting times, and extremely communicative! The apartment is lovely and bright, very spacious and close to shopping, restaurants, and groceries. I highly recommend this listing." – Linda
View Photos, Read Reviews & Check Availability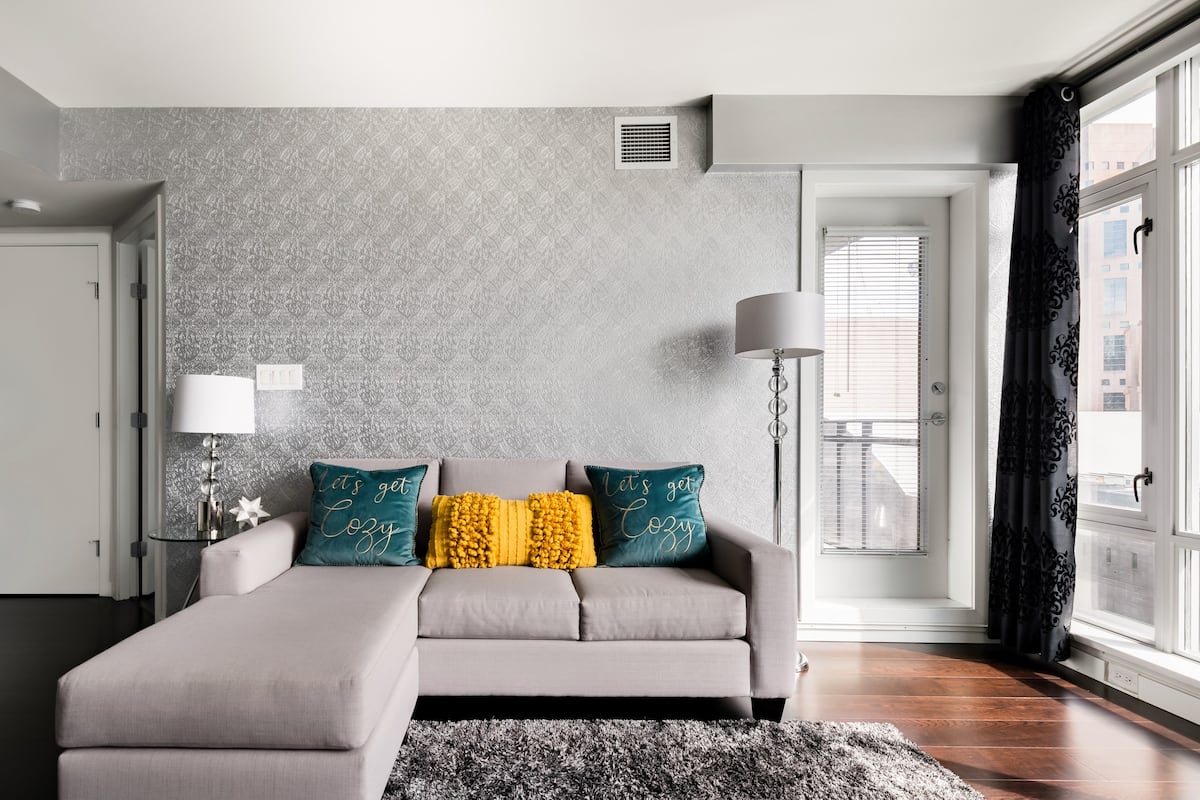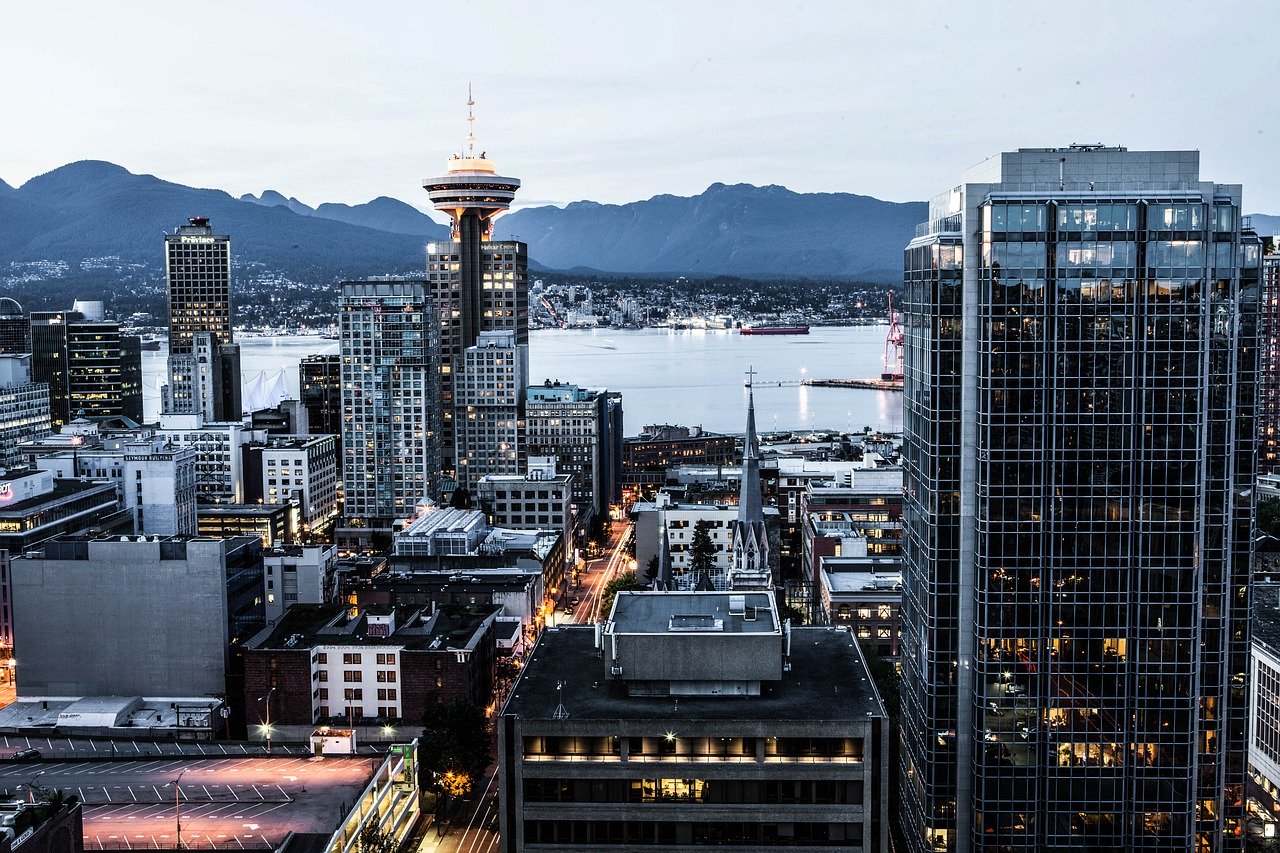 ---
2) Multi-Million Dollar Home Close to Beach/Downtown/University
The Best Luxury Airbnb Vancouver
Location: Point Grey
Airbnb Plus: Yes
Superhost: Yes
Price: $700+ USD per night
https://www.airbnb.com/rooms/22455221
If you're heading to Vancouver with a generous travel kitty and want to live it up a little, don't hesitate in booking your stay at this luxury four-bedroom home in one of Vancouver's richest neighborhoods. With top-notch appliances and mod cons, oodles of space, indoor and outdoor fireplaces, a patio with seating, and a backyard, this contemporary and elegant home is the one to beat. Point Grey is one of Vancouver's most affluent neighborhoods and offers amazing access to both Downtown and the beach.
Guest review: "This rental is truly your home away from home. It is elegant, warm and in a great location. The photos don't depict how beautiful it actually is. Marci is a fantastic host and super thoughtful. We rent often via AirBNB and this has been one of our favorites for many reasons. I strongly recommend it for a family that loves visiting and spending time together as the set up is perfect for that. The home is clean and absolutely perfect! We made such wonderful memories and rang in the new year here! We hope to come back again when the home is available!" – Deb
View Photos, Read Reviews & Check Availability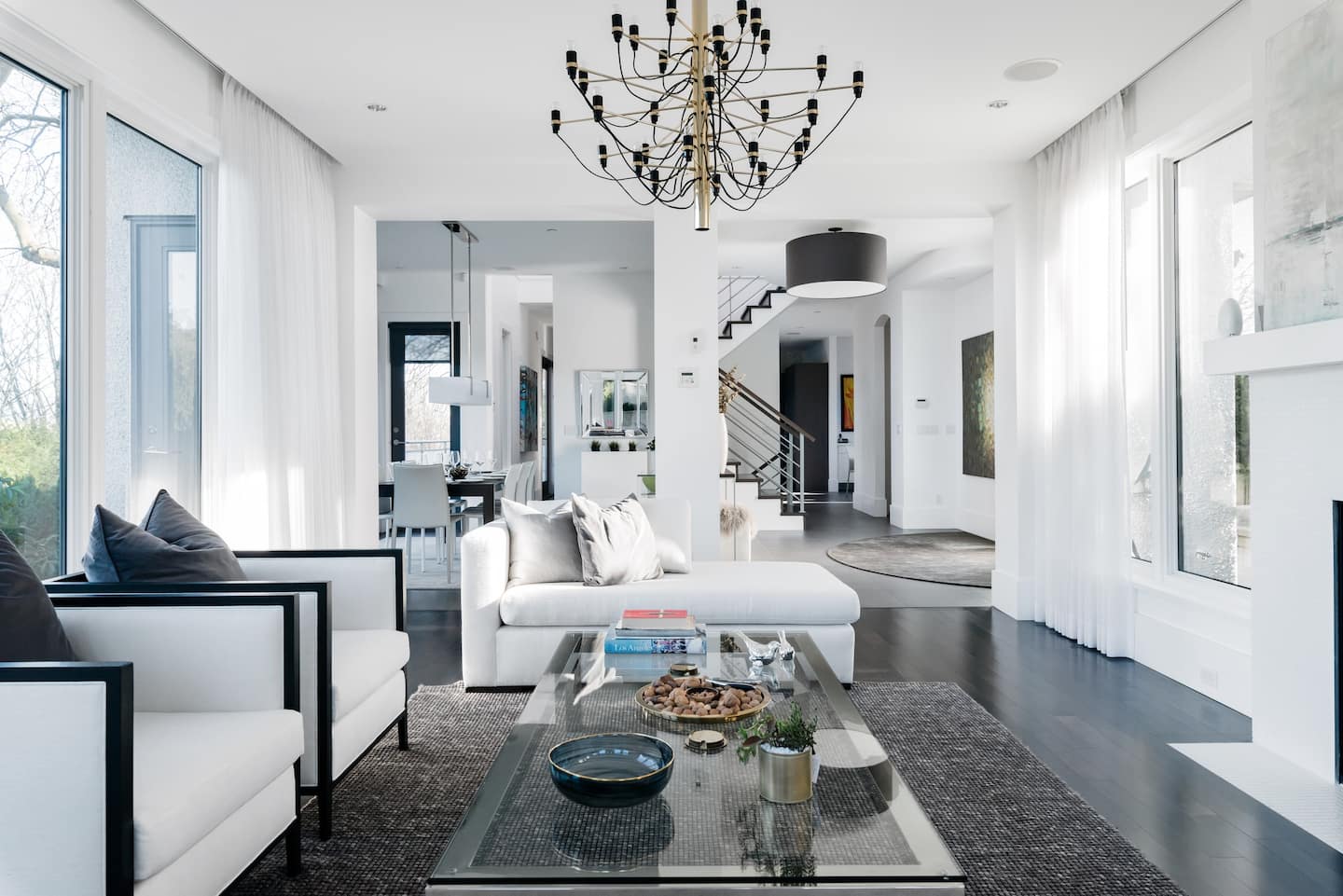 🇨🇦 VANCOUVER Travel Guide 🇨🇦 | Travel Better in Canada!
---
3) Furnished 1 bedroom unit in the heart of the city!
The Best Vancouver Airbnb for Couples
Location: Downtown Vancouver
Airbnb Plus: No
Superhost: Yes
Price: $75+ USD per night
https://www.airbnb.com/rooms/24961531
Vancouver is a great city to visit as a couple, and this is my top pick for a fantastic stay for you crazy loved up kids. This neat and beautifully decorated one bedroom downtown Vancouver apartment is an open and airy dream, and the perfect space to call home during your visit to the city. With a top floor location in a modern apartment block, you'll enjoy city and mountain views. Stroll to all that Downtown offers, with the Business District and renowned shopping streets within walking distance.
Guest review: "What an incredible apartment!! My husband and I LOVED our stay here. Would stay again in a heartbeat loved everything about it!" – Arielle
View Photos, Read Reviews & Check Availability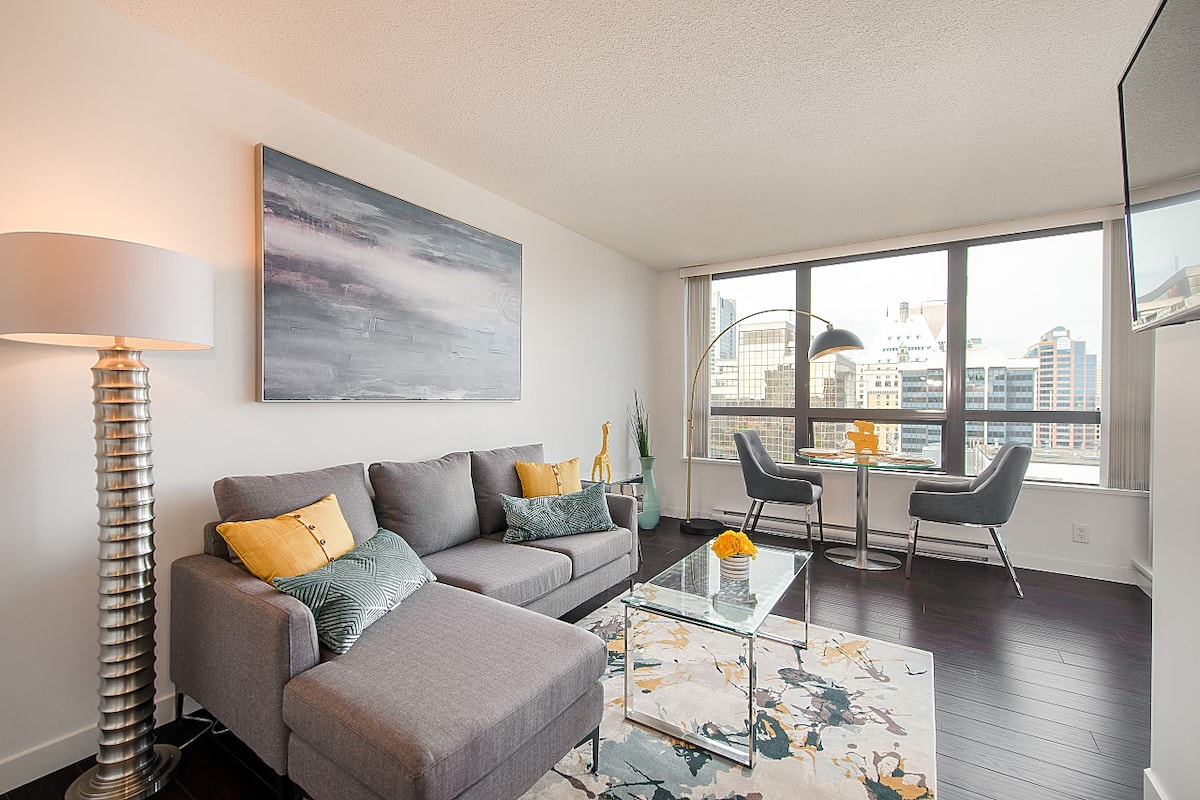 ---
4) Mount Pleasant Artist's Studio
The Best Unique Airbnb Vancouver
Location: Mount Pleasant
Airbnb Plus: No
Superhost: Yes
Price: $120+ USD per night
https://www.airbnb.com/rooms/17906967
Located in one of the city's most artistic and free-spirited districts, this warehouse-inspired studio is my choice for the best unique Vancouver AirBNB. Spanning 700 sq/ft, this inventive, trendy studio has a ton of hand-crafted furnishing made by the owner himself. It even has a rooftop deck for sunny days. This artists studio is located in Mount Pleasant, one of the most enjoyable neighborhoods in all of Vancouver. Enjoy local micro breweries, shopping and restaurants, or jump on the bus or train and take advantage of the quick commute into Downtown Vancouver.
Guest review: "Everything other reviewers have pointed out is spot on! The space is gorgeous, the wood furniture is beautiful and it's a wonderfully cozy spot. The location was great for my conference at the convention center-bus was a straight shot or the Metro was a straight shot with a short walk on each end. The Mount Pleasant neighborhood is awesome with great spots for coffee and brews all around. Roman left some recommendations which were spot on for my tastes!" – Sarah
View Photos, Read Reviews & Check Availability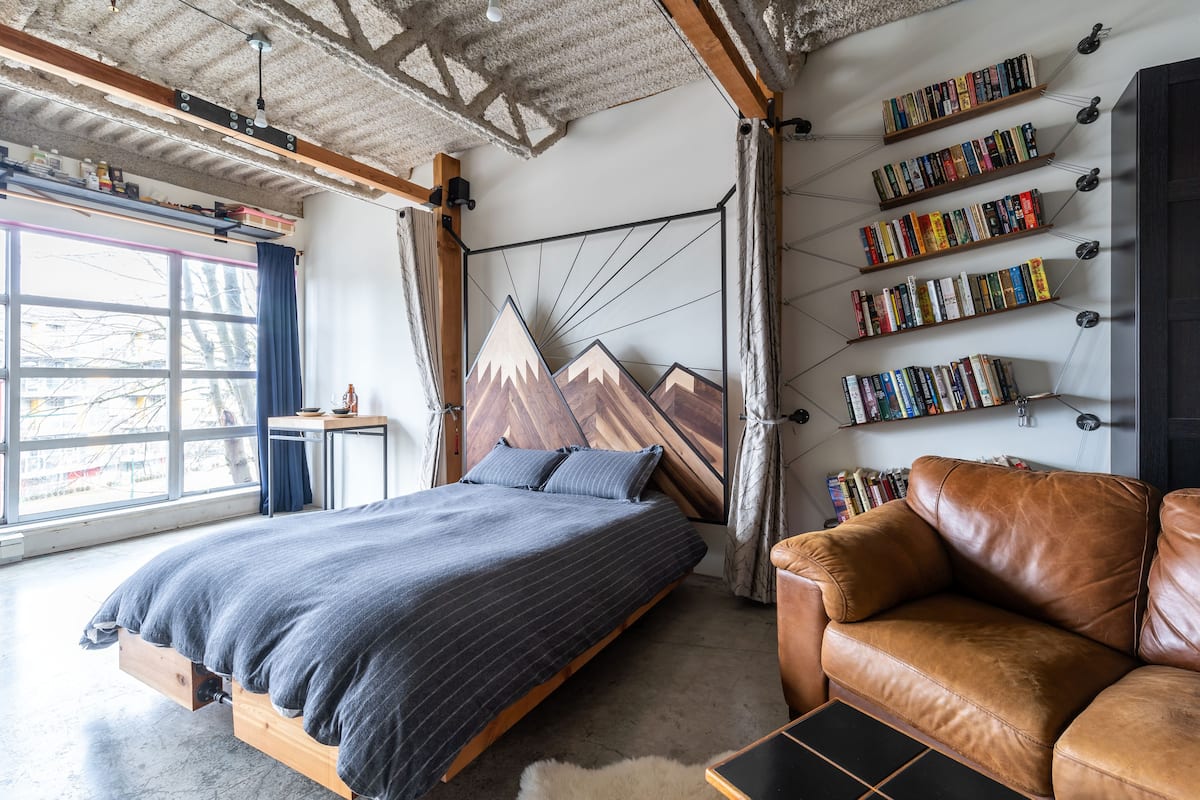 24 Top Things to Do in Vancouver | Vancouver Travel Guide | Canada
---
5) Upscale Comfort on the Drive, Family-Friendly
The Best Vancouver Airbnb for Families
Location: Commercial Drive
Airbnb Plus: Yes
Superhost: Yes
Price: $70+ USD per night
https://www.airbnb.com/rooms/18949400
Families love Vancouver, and this verified two-bedroom family home offers value for money that will make your jaw drop. Upmarket and attractive, this guest suite features a full kitchen, cloud-like mattresses and an outdoor patio. "The Drive" is a terrific walking district, with a fantastic range of cafes, restaurants, parks, craft breweries, theatres and shops. Little Italy is a must-visit and it's a very family-friendly neighborhood. Downtown Vancouver is a ten minute drive or a super easy 20 minute commute on the subway.
Guest review: "The apartment is immaculate, beautifully styled, sparkling clean and Candice and Q's attention to detail is outstanding. We were overnighting in Vancouver before a long flight to Sydney after a month-long holiday and we literally only had to produce our toothbrushes as the bathroom had every product provided including toothpaste shampoo and shaving cream. We arrived to a huge basket of snacks and cereals and a bottle of wine on the kitchen bench and the list goes on. We had the pleasure of meeting our super hosts and they were incredibly accommodating with check-in/check-out times. Location is excellent with bars and cafes within walking distance. Highly recommend this apartment to anyone wanting a first class stay in Vancouver!" – Jacqui
View Photos, Read Reviews & Check Availability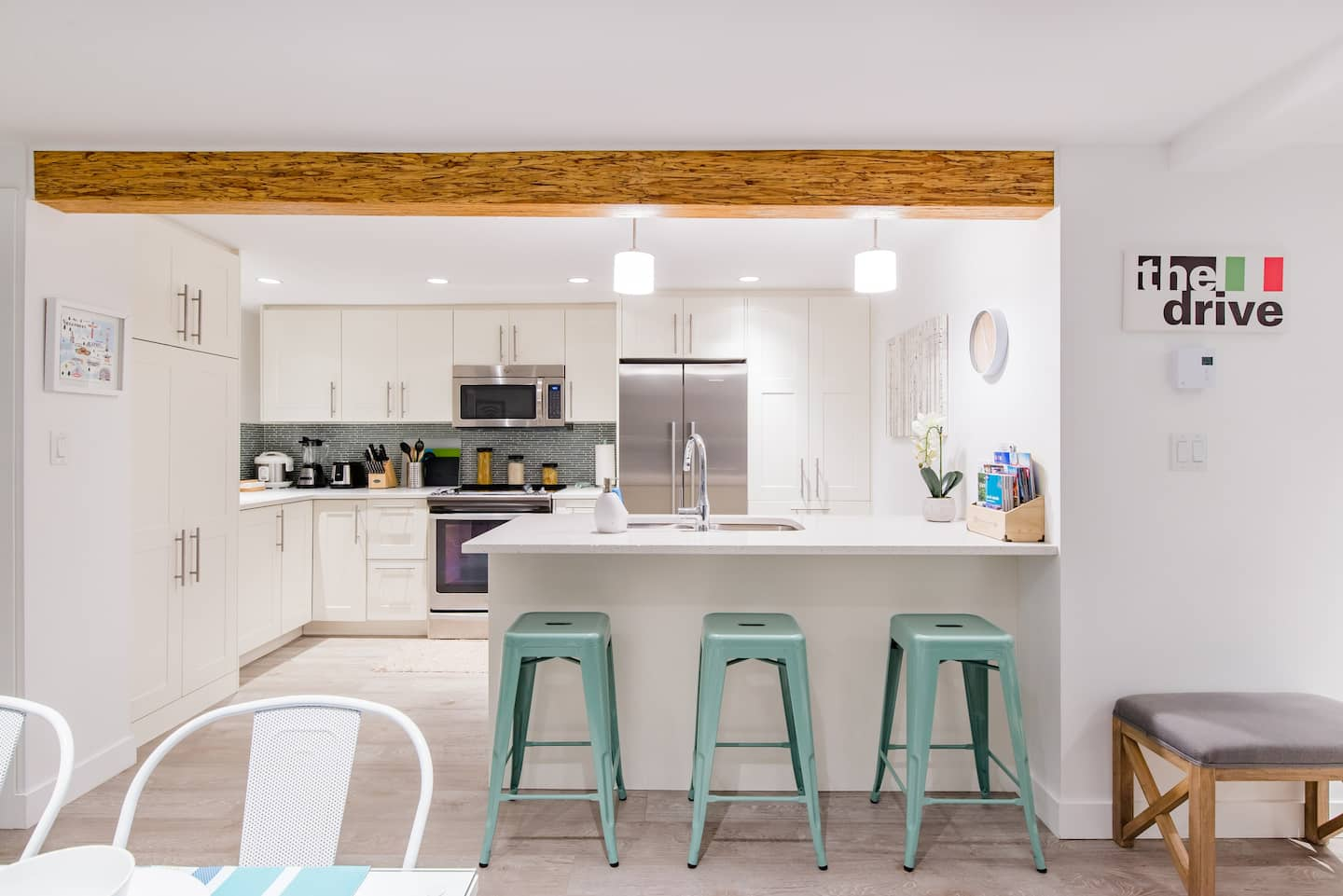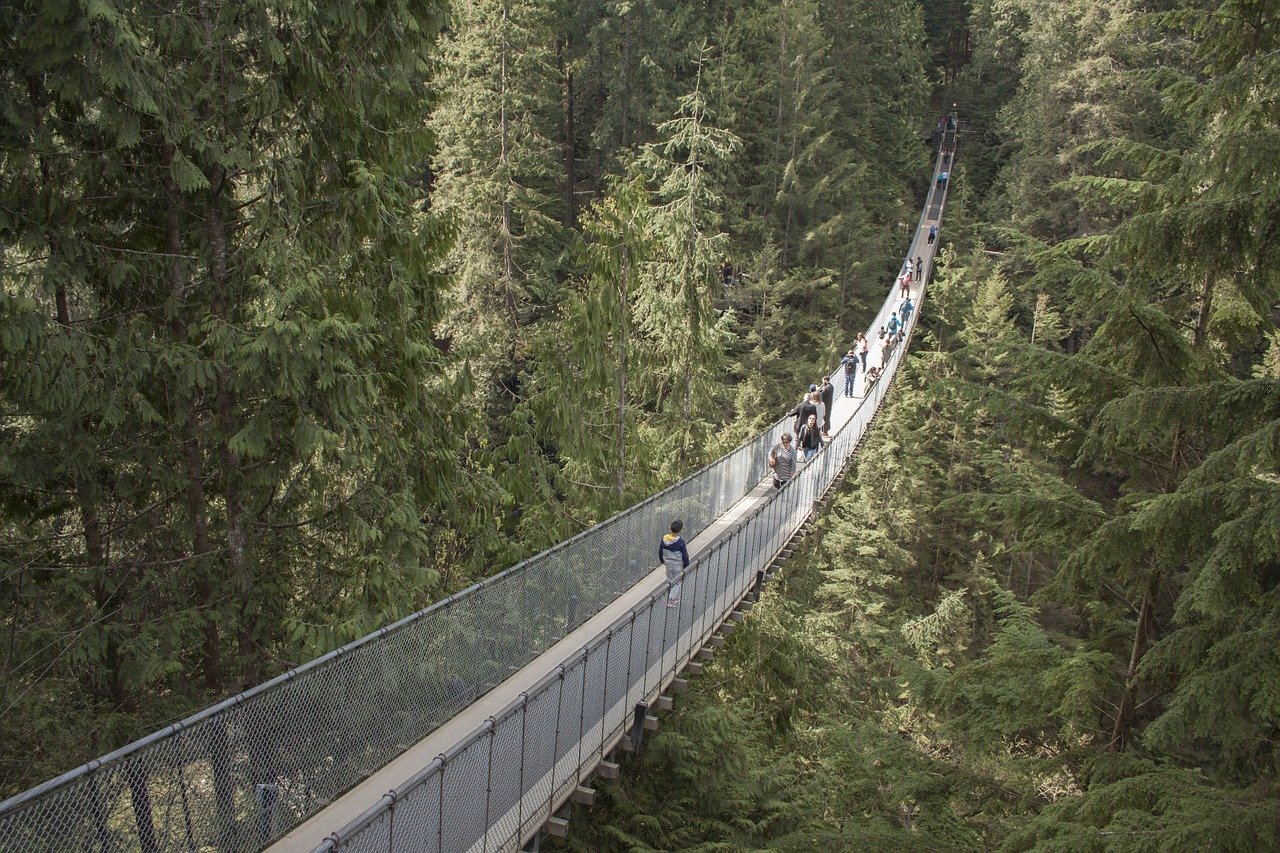 ---
6) Unique Loft Central Location in Downtown Vancouver
Location: Yaletown
Airbnb Plus: Yes
Superhost: Yes
Price: $80+ USD per night
https://www.airbnb.com/rooms/21137609
Sleek, stylish and monochromatic, this verified Vancouver loft apartment is located in one of the city's most happening neighborhoods. This stunning one-bedroom abode receives tons of natural light and is equipped with all the mod cons you could need to ensure a brilliant stay. Hip Yaletown is a buzzing Downtown borough, with an array of top Vancouver restaurants, galleries, museums, shops and parks in close proximity.
Easily walk to surrounding trendy neighborhoods like Gastown and Chinatown.
Guest review: "Stylish loft in a perfect location with all the comforts of home! Michael was super fast to respond every time, and was our first trip to Vancouver and first Airbnb ever. Great experience, small issue on arrival Michael rectified immediately. Location was perfect for walking to shops and tourist pickup spots, in a nice area. Everything worked great, from heating to Netflix, oven, gas stove. Quiet neighbours too!" – Ben
View Photos, Read Reviews & Check Availability
Vancouver Vacation Travel Guide | Expedia
---
7) Your home in Kitsilano – 2 bedroom, 5 ppl
Location: Kitsilano
Airbnb Plus: No
Superhost: Yes
Price: $120+ USD per night
https://www.airbnb.com/rooms/15542567
Entirely self-contained and private, this ground floor guest apartment is a stunning abode with an even better location. Completely renovated just a few years ago, the one-bedroom suite is equipped with beautiful natural wood floors and striking green design elements throughout its open plan expanse. This earthy pad is located in cool Kitsilano, a trendy Vancouver beach community with great cafes, shops and beaches. Local buses will take you straight into Downtown or to UBC.
Guest review: "Just a block from the uber cool West 4th and a few from the incredible beach and park area – the location is perfect, and that's just the beginning. Suzanne's suite is spacious, bright, immaculately clean – the design is perfect for families with the bedrooms down the opposite end from the lounge. Probably my best AirBNB experience, enjoy!" – Monty
View Photos, Read Reviews & Check Availability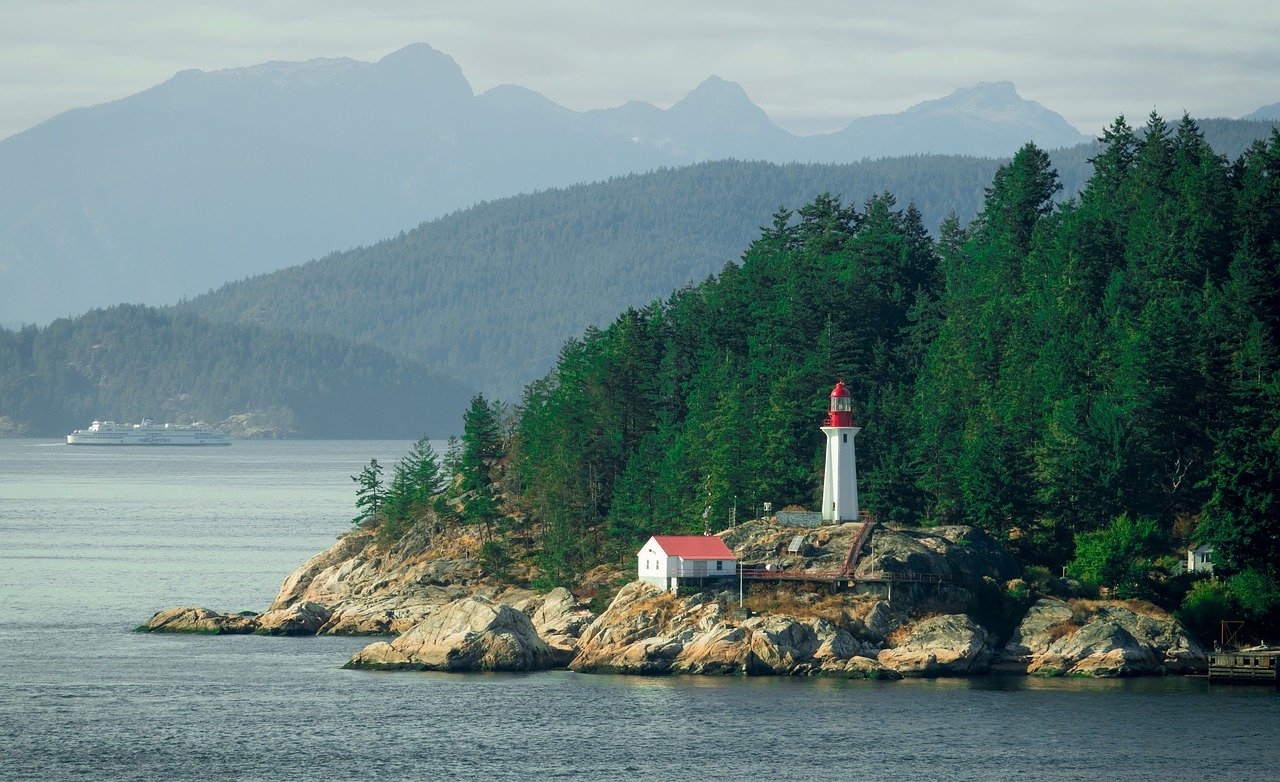 ---
8) Modern Relaxed Suite in Hip South Main/Fraser Area
Location: South Main
Airbnb Plus: Yes
Superhost: Yes
Price: $50+ USD per night
https://www.airbnb.com/rooms/28053100
You don't have to pay an arm and a leg to stay in style in Vancouver. Located in hip South Main, this one bedroom AirBNB Plus guest suite is fashionable, modern and comfortable, and offers unparalleled value for money. This tree-lined neighborhood is friendly and cozy, with cafes, restaurants and the city's renowned Queen Elizabeth Park all nearby. It's super easy and quick to take public transport into Downtown Vancouver or beyond.
Guest review: "Couldn't have asked for more. Stylish, warm suite and had a great location just off Main Street which is super cool. We really enjoyed our stay and advise people not to hesitate in booking this suite, you won't regret it." – Martin
View Photos, Read Reviews & Check Availability
✅ TOP 10: Things To Do In Vancouver
---
9) COOL & HIP · GASTOWN – FULLY EQUIPPED – 2BED/1BATH/1PARK
Location: Gastown
Airbnb Plus: No
Superhost: Yes
Price: $80+ USD per night
https://www.airbnb.com/rooms/36211482
Gastown is one of the most hip Downtown Vancouver areas, and staying in this cool neighborhood will put you within walking distance of many of the city's most famous landmarks and best visitor experiences. This open plan one bedroom apartment is a sunny space to retire to after a long day exploring the city. The apartment stays super chilled in summer and is located in a secure complex with complete guest access to the pool and hot tub! From here, walk to Chinatown, Rogers Arena and a litany of cool eateries, bars and venues.
Guest review: "Had a great stay and experience. I would recommend it to anyone hoping to discover the Gastown area in Vancouver. Apartment was amazing!" – Ben
View Photos, Read Reviews & Check Availability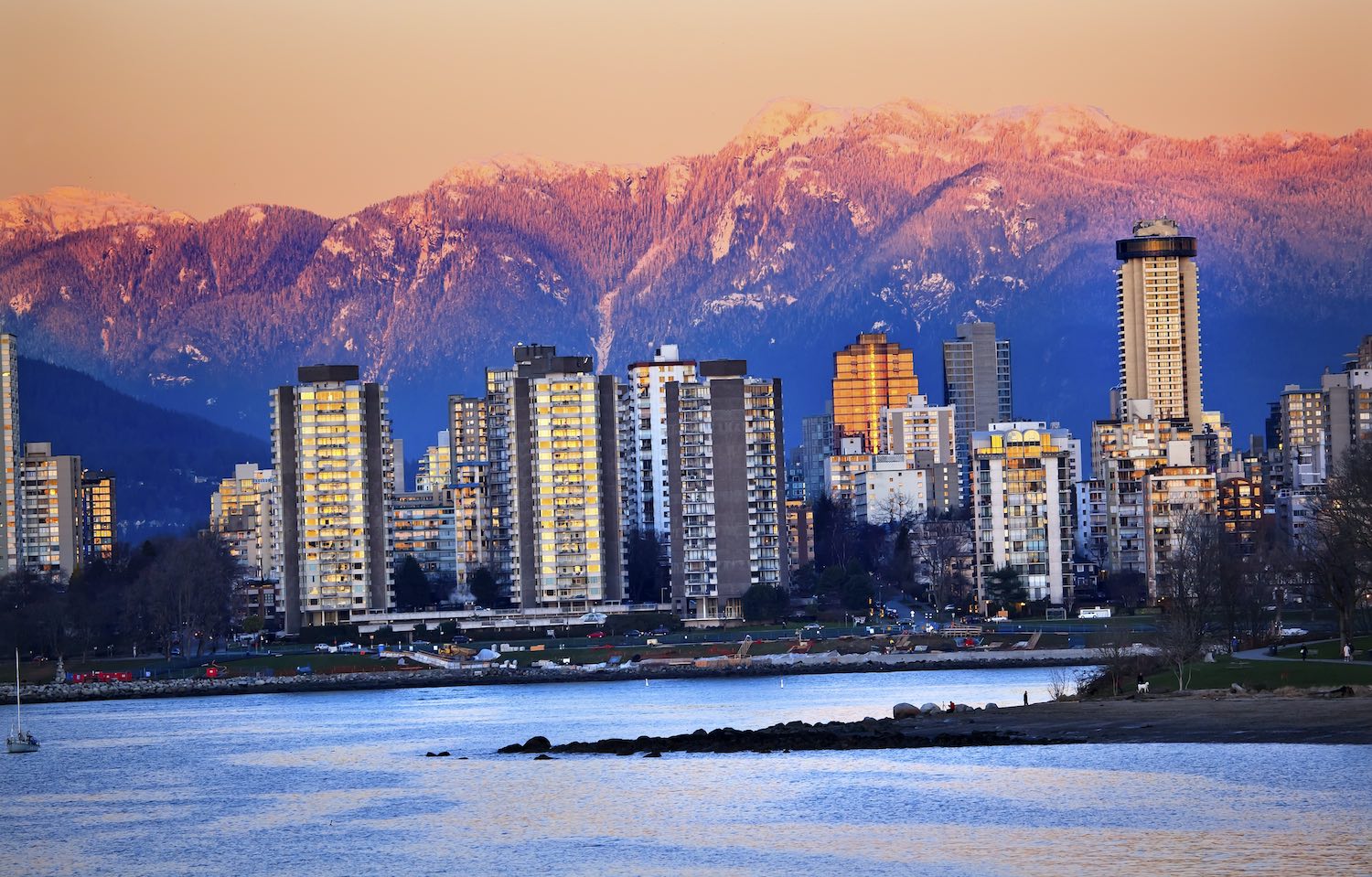 ---
10) Lofty Studio Next to Historic Gastown
Location: Chinatown / Gastown
Airbnb Plus: Yes
Superhost: Yes
Price: $60+ USD per night
https://www.airbnb.com/rooms/33299354
A trendy inner-city Vancouver AirBNB, this verified one bedroom studio is located on the border between hip Gastown and Chinatown. With huge floor-to-ceiling windows and artistic decor, this is a quiet space amongst the hustle and bustle. From your new favorite digs, head out and eat, shop and party up a storm across these central Vancouver hotspots. There's a ton of unique local markets that take place in this cool neighborhood, so check them out!
Guest review: "This place was incredible! Everything you need and more – modern, sleek, great location, this place had it all. The hosts will take care of you and make sure you have everything you need! The bnb was also super close to Gastown. Very walkable. Long-story short.. definitely one of the better Airbnbs I've stayed at. Would definitely recommend staying here!" – Cameron
View Photos, Read Reviews & Check Availability
10 ICONIC FOODS of Vancouver | Vancouver Food Tour
---
11) Modern, new laneway house.
Location: Hastings-Sunrise
Airbnb Plus: No
Superhost: Yes
Price: $130+ USD per night
https://www.airbnb.com/rooms/9515931
Located in a friendly residential Vancouver neighborhood, this cute and tidy brand new home is your go-to AirBNB escape. The little house has one bedroom, ultra modern appliances, underfloor heating and garden surroundings for a spot of calm in the big city. Enjoy unspoiled mountain views, and cozy local eateries and shops. You'll be in close proximity to Vancouver thoroughfare Commercial Drive, as well as direct public transport routes heading to Downtown.
Guest review: "Marina's place was perfect for your stay. Convenient in terms of location with many services at proximity. We also enjoyed the bright open space. Spotless and lovely garden. We strongly recommend this place." – Claudine
View Photos, Read Reviews & Check Availability
---
12) Luxurious Central Van Mansion With Gym & HotTub
Location: Shaughnessy Heights
Airbnb Plus: No
Superhost: Yes
Price: $300+ USD per night
https://www.airbnb.com/rooms/38210326
Heading to Vancouver with a big family or group? This seven-bedroom luxury mansion is where you'll want to base yourselves. For a hard to believe low price (for what you get in return), you'll enjoy complete access to all that this leafy oasis offers. Multiple fireplaces and a rooftop hot tub will make a winter break here a true treat. There's even a gym. Located in one of the most affluent and private suburbs of Vancouver, Shaughnessy Heights, the villa has a number of cafes, restaurants, parks and gardens nearby, and Downtown Vancouver is just over 10 minutes by car.
Guest review: "The best choice of an Airbnb you can make for yourself, friends and/or family. My friends gave me lots of compliments for picking the place out.. Massive, clean, PACKED with entertainment and some pleasant surprises, close to everything, safe neighborhood and list goes on.. Our stay was incredible – wished it was longer – will definitely book when it snows for a great HotTub experience." – Ahmed
View Photos, Read Reviews & Check Availability
7 Cheap Eats You Need To Try In Vancouver
---
13) Coach House with Private Patio and Terrace
Location: Kitsilano
Airbnb Plus: Yes
Superhost: Yes
Price: $150+ USD per night
https://www.airbnb.com/rooms/14936241
Situated in the city oasis of Kitsilano, this verified two bedroom Vancouver AirBNB is an immaculately designed and executed abode just ten minutes drive from Downtown! The renovated historical coachhouse is open plan, airy and fresh, with two outdoor spaces and a balcony. Top Kitsilano grocery stores, cafes, restaurants, shops and transport options are within walking distance. And if that doesn't sell you on it, over 200 perfect 5 star guest reviews will!
Guest review: "Highly recommend Paul's beautiful house for a stay in Vancouver. Set in a great and lovely, tree lined location it was a comfortable, quiet and private space to share with 4 adults and as a base to explore Vancouver. Close to transport and major attractions it was very convenient. What is so special about this home is the special touches and style that make it a pleasure to be there.Paul is generous and hospitable and it was very easy to arrange check in and communicate." – Virginia
View Photos, Read Reviews & Check Availability
---
14) Beachfront Log Cabin Getaway with Patio
Location: Locarno Beach
Airbnb Plus: Yes
Superhost: Yes
Price: $200+ USD per night
https://www.airbnb.com/rooms/18487637
It's hard to believe this rustic coastal experience exists just 6km from Downtown Vancouver, but thankfully AirBNB users can now enjoy it. With a timber and wood design, traditional beam ceilings and a stone fireplace, this home is ideal for a visit to Vancouver in the depths of winter. Spacious and roomy, there's three bedrooms, a loft with a balcony and an al fresco dining space. The neighborhood of Locarno Beach is a pristine natural destination, with many walking and biking trails, parks and gardens and superb restaurants.
Guest review: "This place is nothing short of incredible! Beautiful kitchen with everything we needed, we woke up to beautiful beach views every morning. The beds are super comfortable, and the shades on the skylight if you need it extra dark, which is a thoughtful touch. It was difficult to leave but I'm so pleased that my group of six found this cozy cabin right in the city. Hopefully can figure out another visit so we can stay here again. Thanks Tom & Veronica! Just a heads up for future renters, the location doesn't require a car but it's certainly helpful." – Elizabeth
View Photos, Read Reviews & Check Availability
Vancouver Nightlife - Vancouver Talks
---
15) Warehouse Loft Conversion in Gastown
Location: Gastown
Airbnb Plus: Yes
Superhost: Yes
Price: $150+ USD per night
https://www.airbnb.com/rooms/33296736
Central Vancouver hotspot Gastown is where many visitors to the city want to base themselves, and this one bedroom warehouse loft has been verified by AirBNB Plus for quality. The open plan space is hip, expertly designed and decorated and mixes modern conveniences with vintage charm. Explore Vancouver's oldest neighborhood from this cool pad, with its many restaurants, cafes, bars, clubs, live entertainment venues and shopping opportunities.
Guest review: "This is one of the best Airbnb's we have stayed in. The location is fantastic, walking distance to all major attractions. The premises is very safe and very stylish. It was sparkling clean and has everything you could want. I would highly recommend this place and the hosts who's communication was almost instant. We would happily stay there again. In fact we had trouble leaving.."
View Photos, Read Reviews & Check Availability
---
16) Red Boat Studio in Beautiful, Coastal Deep Cove
Location: Deep Cove
Airbnb Plus: Yes
Superhost: Yes
Price: $75+ USD per night
https://www.airbnb.com/rooms/19823332
Keen to escape the bright lights of Downtown Vancouver and check into something a little more tranquil? Just 35 minutes from Downtown in serene Deep Cove, this stunning one-bedroom guest suite has a seaside location to die for. Decorated with unique and cozy furnishings, it has a real "home away from home" vibe. Deep Cove is a coastal Vancouver wonder, with beautiful beaches and pristine walking trails. From here, reach Whistler in just under 2 hours.
Guest review: "Red Boat Studio was the perfect weekend getaway! Karole leaves so many personal touches on the immaculate space that you feel right at home. It is in a great location, within walking distance of cafes and shops if you're up for relaxing, or hikes and water if you feel in the mood to do some exploring. It was also very convenient to drive into Vancouver to explore the city, and easy to get to other hikes in the area. Karole was great at communicating with us leading up to our stay, including suggestions for the Deep Cove area. We will definitely be returning and recommending it to family and friends!" – Kim
View Photos, Read Reviews & Check Availability
VANCOUVER - 3 Hidden(ish) Gems near Vancouver(ish)
---
17) Luxe High-Rise Apartment with Striking City Views
Location: Downtown Vancouver
Airbnb Plus: Yes
Superhost: Yes
Price: $150+ USD per night
https://www.airbnb.com/rooms/17714487
Base yourself in the very heart of Downtown Vancouver and experience all that this amazing Canadian city has to offer. This jaw-dropping two-bedroom high-rise apartment is where it's at! Modern luxury is at every turn, with floor-to-ceiling windows and a spacious balcony offering unrivalled city views. This elegant apartment is located right on the Downtown shopping haven of Robson Street, so be prepared to shop up a storm!
Guest review: "This accommodation is the only way to see Vancouver! The views are extraordinary and you are right in the middle of everything Vancouver has to offer! We walked to everything and enjoyed every minute of our stay! Anne was an extraordinary host, extremely responsive and very proactive. We had no troubles and felt Anne would be there for us if we needed anything! This was one of our best AirBNB experiences! I would highly recommend this apartment to anyone travelling to Vancouver!" – Andrew
View Photos, Read Reviews & Check Availability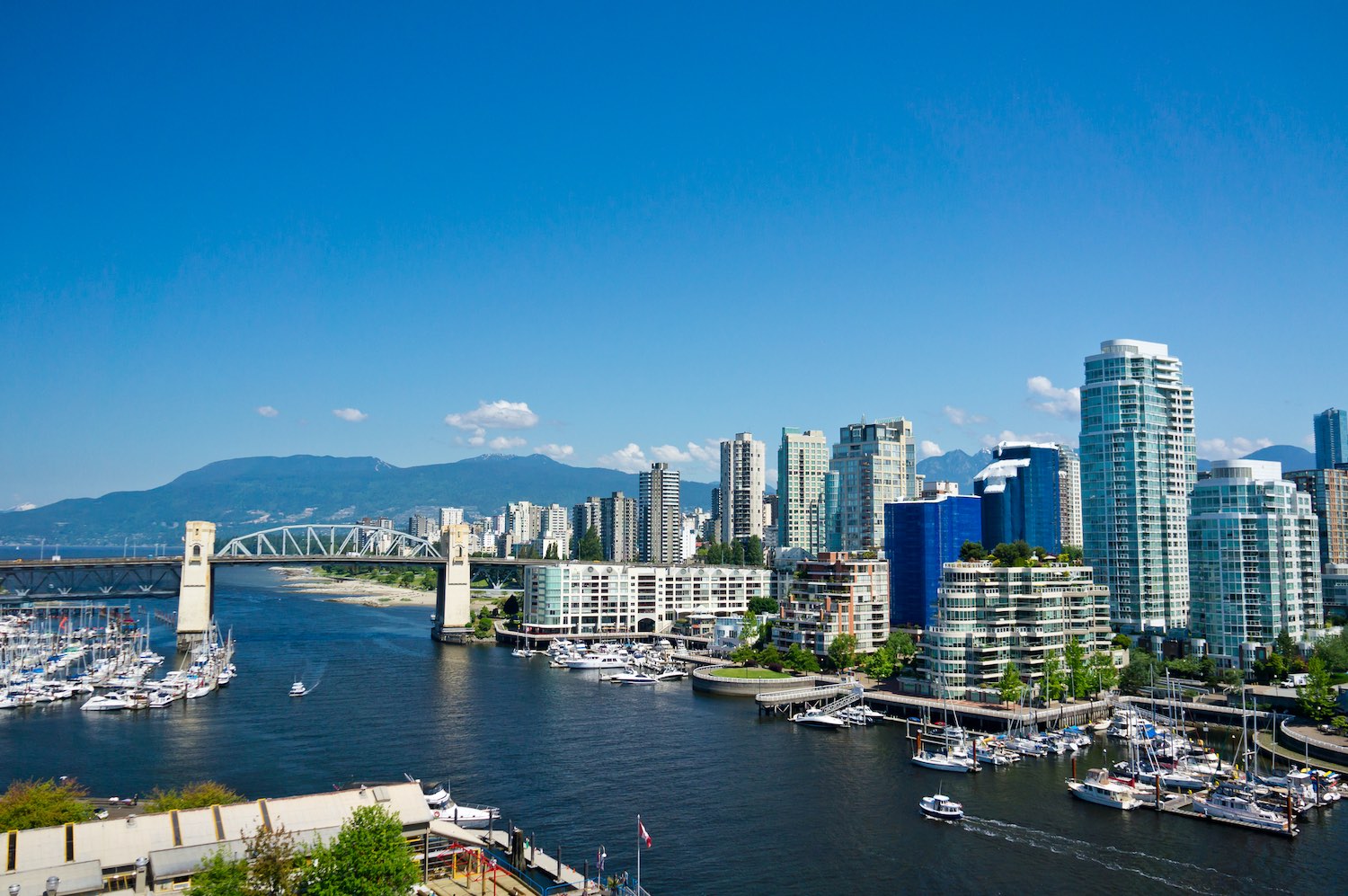 ---
Vancouver Tours & Day Trips to Consider Booking
Vancouver is a hip city with so much to see and do – and some of the worlds best natural landmarks are right next door! Stay in the city, head to its islands or climb to the mountain tops with these bestselling Vancouver tours.
---
Vancouver: Private Tour with a Local
"Transform your way of traveling to make it as much about the people you meet, as it is the places you see."
https://www.getyourguide.com/vancouver-l189/vancouver-private-tour-with-a-local-t81195/
Price: From $40 USD (2-6 hours)
Review: "In Tina we had an enthusiastic local by our side. Seen great corners that we certainly would not have discovered. Great insight into the older and newer history. The time just flew by." – Andreas, Germany
View Photos, Read Reviews & Check Availability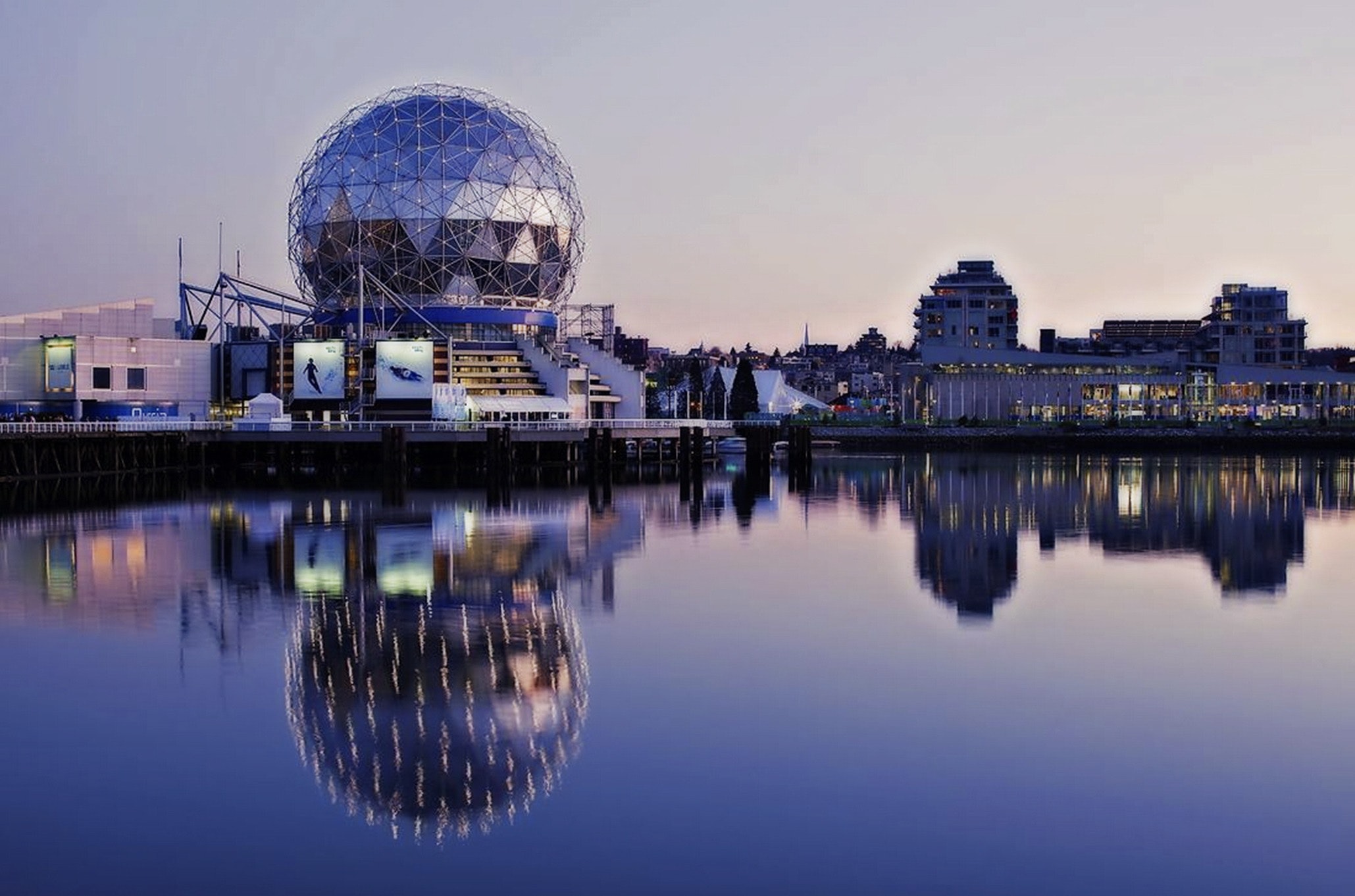 ---
Full-Day Victoria and Butchart Gardens Tour from Vancouver
"Stroll around the quaint provincial capital of Victoria on a full-day tour from Vancouver. Take a ferry ride and tour the city before exploring on your own. Then visit the romantic Butchart Gardens and explore its landscaped 55 acres of beauty and nature."
https://www.getyourguide.com/vancouver-l189/victoria-and-the-butchart-gardens-tour-t26648/
Price: From $250 USD (13 hours)
Review: "The organization of the tour was set up wonderfully. Do expect for a very long day ahead of you. Our tour guide, Randi, was very knowledgeable about the city and made the tour fun and exciting. There was plenty of time to tour the gardens and the city of Victoria." – Esther, United States
View Photos, Read Reviews & Check Availability
---
Whistler and Shannon Falls – Full-Day Tour
"Escape the city and wind along fjords and inlets, ascend into the coastal mountains, and stroll through the alpine village of Whistler during this epic day of exploration."
https://www.getyourguide.com/vancouver-l189/whistler-and-shannon-falls-full-day-tour-t12441/
Price: From $120 USD (10 hours)
Review: "The bus ride up to Whistler was amazing. The coach was comfortable and the driver was very entertaining. He was very knowledgeable of the area and told interesting facts along the way. The views from the mountaintop were awe-inspiring! We also stopped at attractions along the way, which made for a lovely day overall." – Jennifer
View Photos, Read Reviews & Check Availability
Just please be careful at Shannon Falls, as this is the site where three people who A LOT of my friends personally knew fell to their deaths. You won't have any trouble as long as you don't go past any signage, but I felt like it's important to say!
Shannon Falls: This is the B.C. hike where 3 vloggers fell to their deaths
---
Are there any other amazing Airbnbs in Vancouver, Canada?
There really is an abundance of Airbnb's all over Vancouver, and it was really difficult to make this Top 17 shortlist! So if you've visited Canada recently and stayed at an Airbnb that you think should be included on my list, please let me know! Or are you a Vancouver Airbnb host and would like to see your property featured here? Send me your link, and I'd love to talk a look at all your photos/ reviews!
---
Looking for some travel inspiration?
My travel blog is filled with hundreds of fun and inspiring blog posts about traveling, music festivals, and so much more! I'd love for you to take a read through a few of these below, and feel free to reach out to me with any questions! I'm pretty active on social media, and do love helping people plan their travels whenever possible!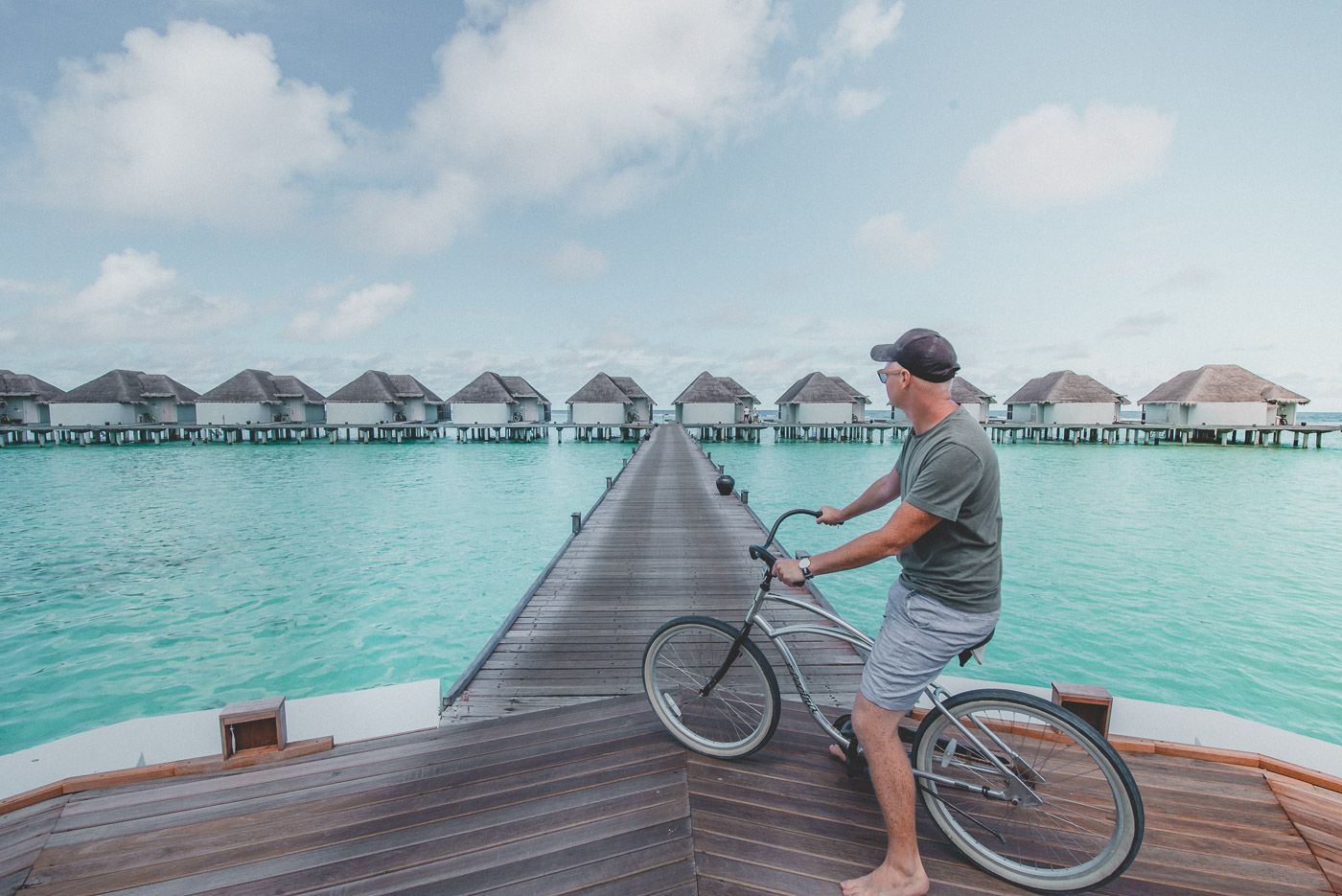 ---
Thanks for reading my Vancouver Airbnb Travel Guide
Share these Airbnbs in Vancouver with your Canadian travel crew!
https://www.jonesaroundtheworld.com/wp-content/uploads/2019/12/Best-Airbnbs-in-Vancouver-Canada.jpg
955
1105
Dave
https://www.jonesaroundtheworld.com/wp-content/uploads/2017/03/logotry-1-1-300x106.png
Dave
2020-12-05 23:43:18
2021-03-31 22:48:28
The 17 Coolest & Best AirBNBs in Vancouver, Canada | Airbnb Vancouver Guide