Planning an upcoming trip and looking for some of the cheapest cities in Europe to visit on a budget? Well, you've come to the right place, because I spent over three years living around Europe, and am quite experienced as a budget-traveler/ backpacker!
While Europe is typically known for being a rather expensive continent to explore, there are actually loads of cheap places to travel in Europe without breaking the bank. You can dive into rich cultures, discover historical buildings, eat delicious food, party the night away or relax on the beautiful beaches. And all of this can be done in the most affordable European cities. As well, these destinations are suitable for every kind of traveler, and have so much charm!
If you are a thrifty traveler that wants to experience the magic of Europe, read on for my list of the cheapest European cities to visit. Europe really doesn't have to be as expensive as you may think! So if your upcoming holiday is limited to your budget, this shouldn't stop you from having an amazing time.
---
1) Budapest, Hungary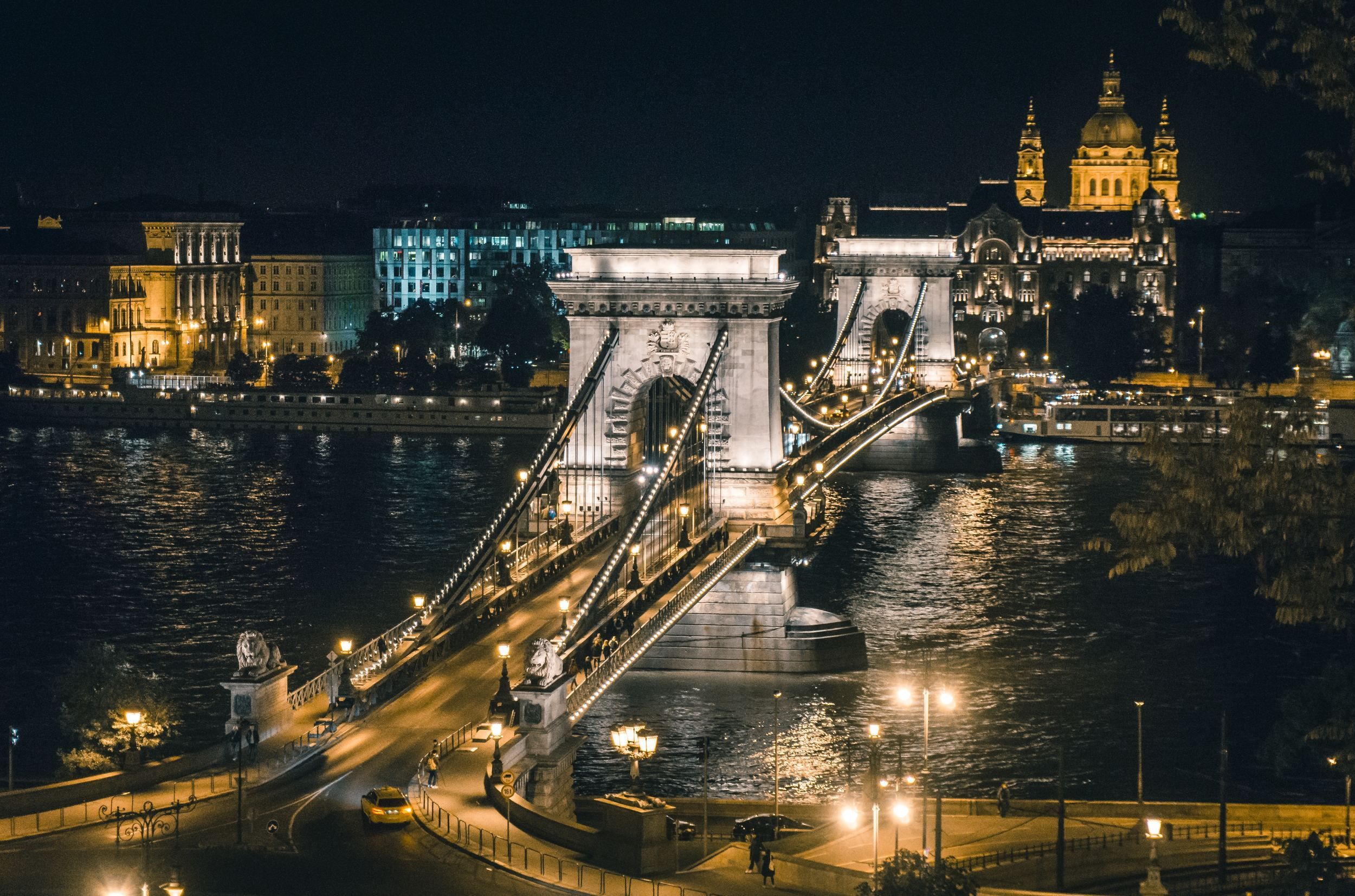 Budapest is not only one of the most affordable cities in Europe, but it is also one of the most spectacular! The Hungarian capital has been landing on more and more travelers bucket lists, due to all that the city has to offer. With plenty of beautiful architecture, historical landmarks, and unique culture, Budapest is a worthy destination for any visitor.
If you are traveling on a budget, then Budapest is always a good choice. The city has many fantastic backpacker's hostels, and it's known for its affordable nightlife. There are also lots of great sights to enjoy for free.
Some highlights of Budapest include the stunning Parliament Building, the Fisherman's Bastion, Buda Castle, and the Danube River that separates the city in two halves. Whether you are looking for history, architecture, parties or museums, Budapest will be a really fun destination.
Hungary uses the forint as its currency, which is significantly weaker than the euro. This allows you to stretch your money even further in one of the best cheap cities to visit in Europe.
Average daily cost (on a budget): €34
---
The best cheap/free things to do in Budapest:
Explore the historic Fisherman's Bastion

Walk up the Castle Hill for amazing views

Wander through the interesting Jewish Quarter

Pay a visit to Heroes Square
25 Things to do in Budapest, Hungary Travel Guide
---
2)
Krakow, Poland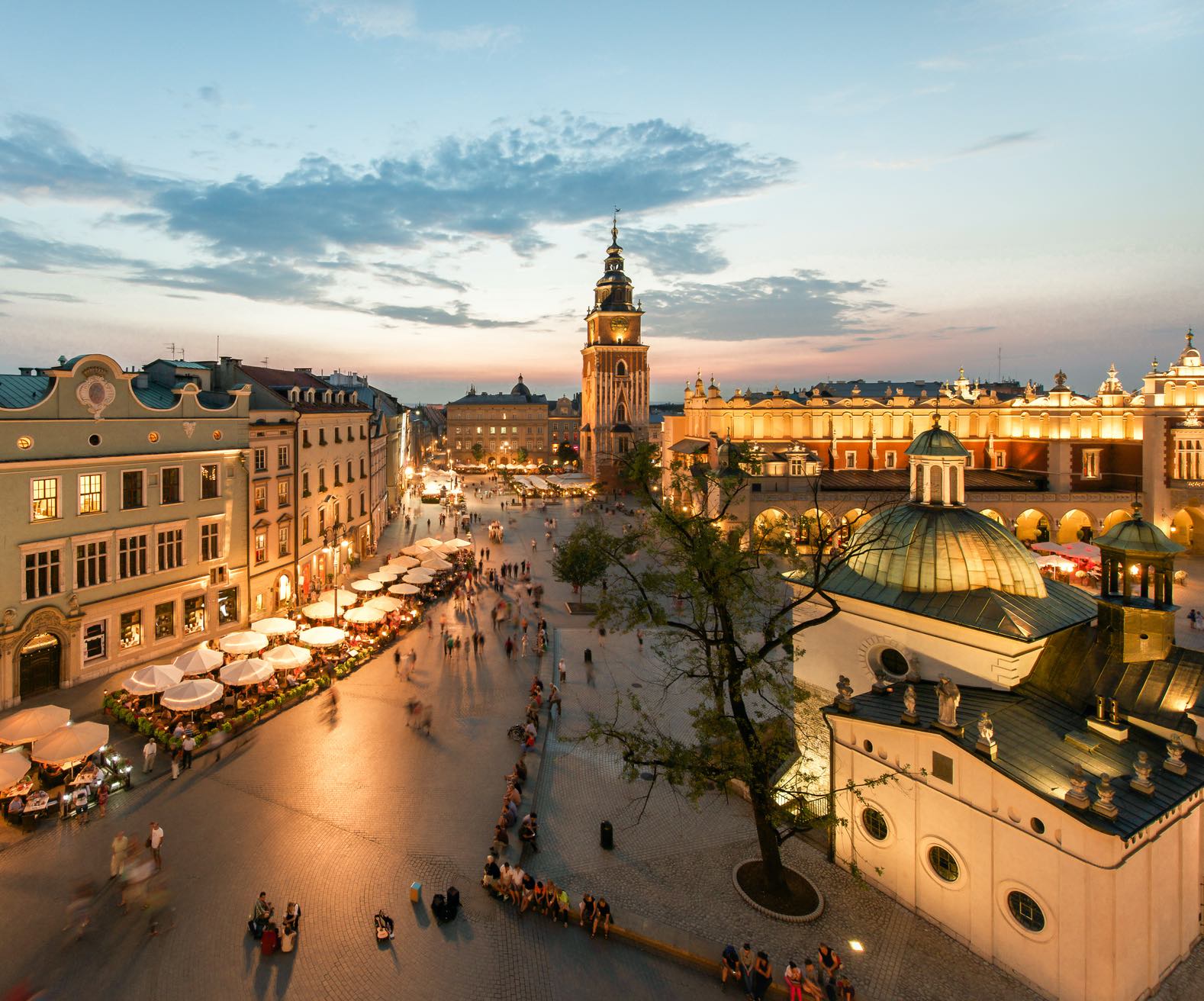 Poland is one of the greatest cheap holiday destinations in Europe. And Krakow is arguably the cheapest city in Europe and one of the best to visit in Poland. You could spend a couple of really enjoyable days wandering through the second largest city in Poland, seeing all that there is on offer.
Not only is Krakow a really cool city to explore, but you can also get exceptional value wherever you go. Krakow has become a pretty popular destination to visit for a weekend, and so it caters well to young, budget-conscious travelers.
The backpacker hostels offer particularly good value. There is also a brilliant nightlife scene here – thanks to the really cheap alcohol available.
Average daily cost (on a budget): €34
---
The best cheap/free things to do in Krakow:
Enjoy the many bohemian cafes and bars at Plac Nowy

Visit Wawel Royal Castle for free

Walk around the city's main square

Visit the Contemporary Art Museum for free
How Expensive is KRAKOW? | Travel Poland
---
3)
Vilnius, Lithuania
Vilnius is a pretty small city and is one of the cheapest places to travel in Europe. It may not have the kind of tourism draw of other cheap European destinations, but this shouldn't stop you from visiting! Vilnius is an absolute hidden gem. Lithuania's capital is jam-packed full of stunning sights and exciting things to experience.
You could marvel at the Gediminas Castle Tower, the Vilnius Cathedral, and plenty of beautiful 16th-century architecture. If you are considering a trip to Eastern Europe, then Vilnius will provide an excellent insight into the culture and life of the area.
Vilnius has plenty of brilliant hotels, backpacker hostels, and self-catering accommodation. If you are planning a very cost-effective trip, buying food from supermarkets is incredibly cheap (restaurants here could raise your budget).
Nightlife here is also really affordable, so why not give one of Europe's cheapest cities a try during your visit?
Average daily cost (on a budget): €39
---
The best cheap/free things to do in Vilnius:
Visit the impressive Cathedral Square

Admire the magnificent Gediminas Tower

Explore the Uzupis Constitution old town area

Enjoy the many affordable cafes
What to Do in Vilnius, Lithuania | 36 Hours Travel Videos | The New York Times
---
4)
Porto, Portugal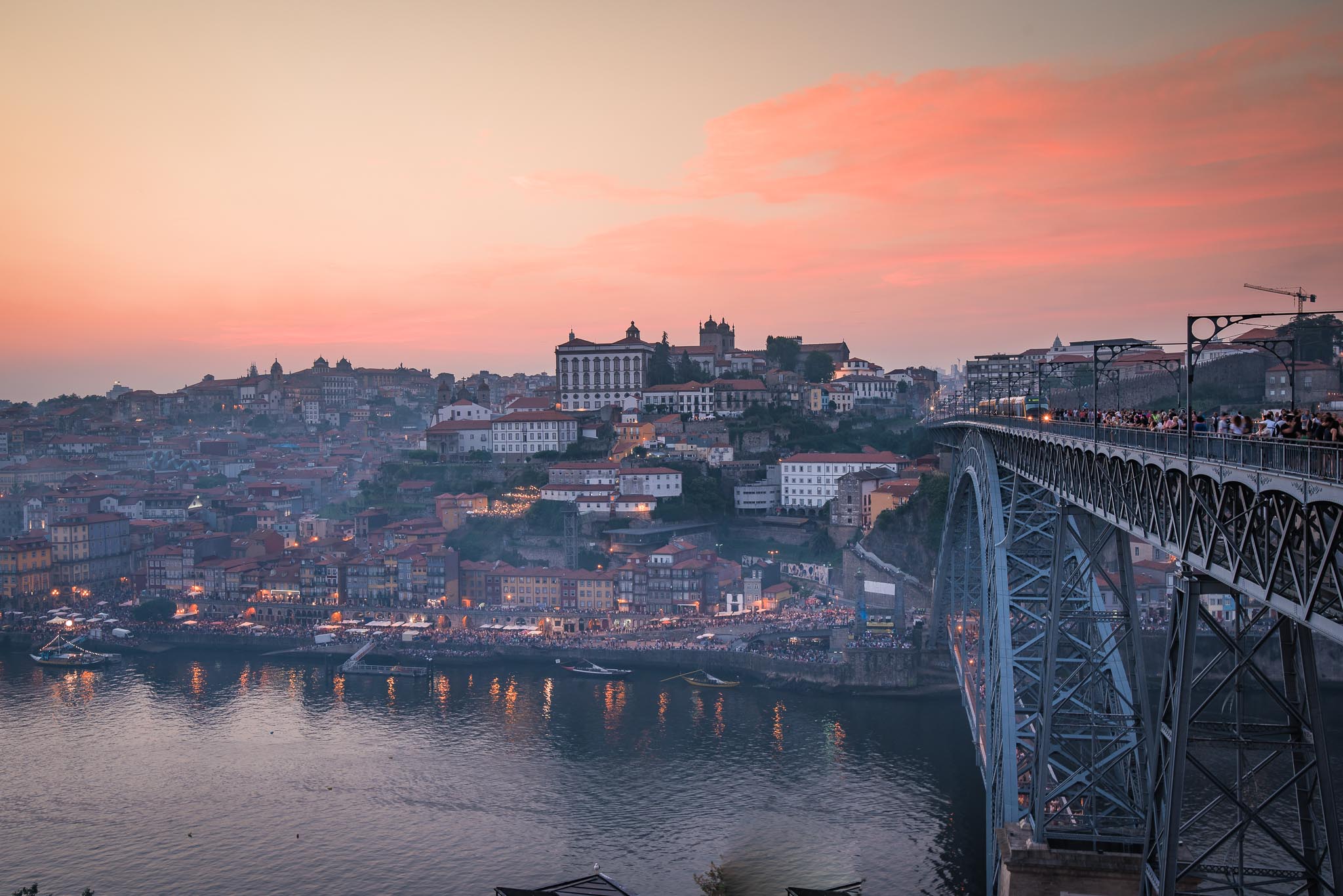 Just because you are traveling through Europe on a budget, it doesn't mean that you have to miss out on some amazing experiences. Porto is a city that allows you to experience all kinds of wonderful luxuries.
You can enjoy delicious (but still cheap) food, the famous port wine, and enjoy well-priced accommodation in Porto Portugal. For budget-conscious travelers trying to save money, we would recommend renting an apartment in the city center (the value for money is brilliant) and it is much cheaper than a hotel.
Porto is a truly spectacular city with loads on offer. You can explore the pretty riverside area, wander through the cities old buildings, visit many fascinating museums, and eat incredible Portuguese cuisine.
Porto is a romantic place, and it is definitely one of the best cheap European destinations. From the visible history and culture to the stunning scenery and amazing food, this is the kind of place that any kind of traveler can enjoy.
Average daily cost (on a budget): €35
---
The best cheap/free things to do in Porto:
Walk along the charming Ribeira and the Luis I Bridge

Indulge in some port wine tasting

Visit the crystal palace gardens

Relax on Matosinhos Beach
10 Things to do in Porto, Portugal Travel Guide
---
5)
Istanbul, Turkey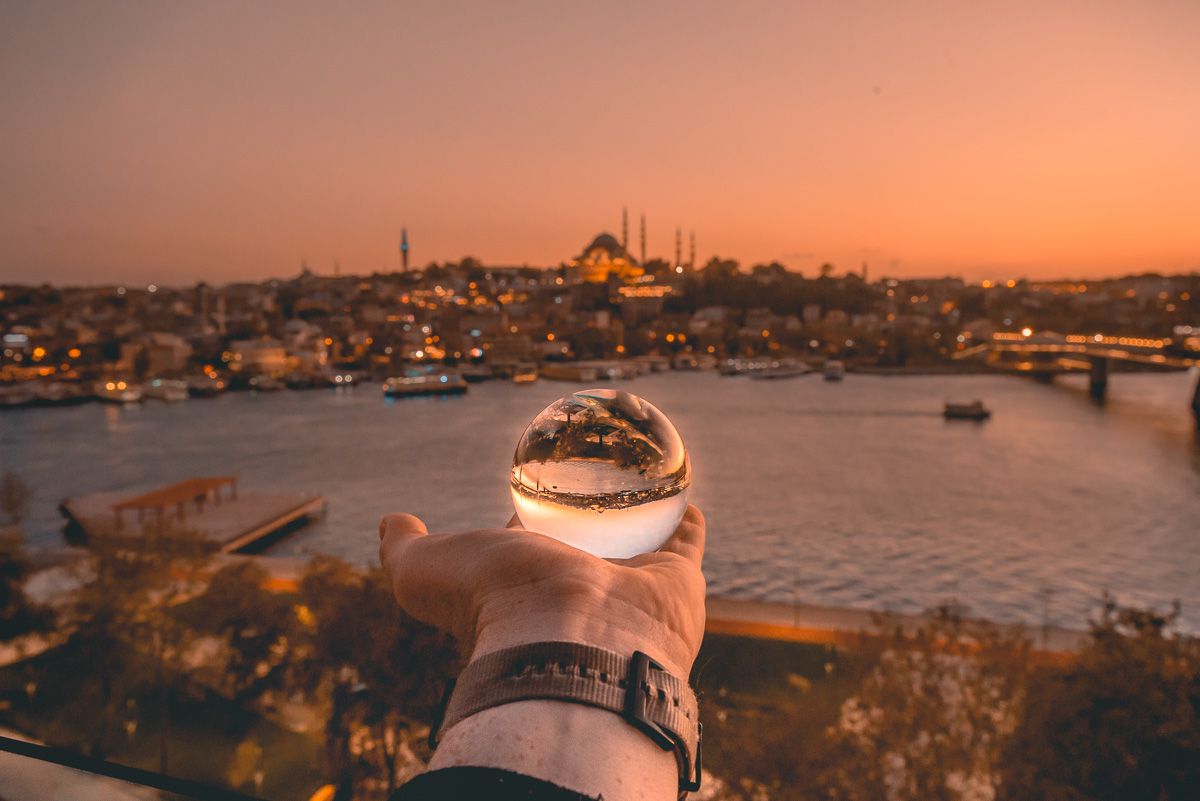 Istanbul presents a unique mashup of cultures. This is where east meets west, allowing you to experience all kinds of interesting sights and attractions. Istanbul has always been a top travel destination for all that it has to offer. Luckily, it is also one of the cheapest cities to visit in Europe as you are able to keep costs manageable.
Explore the bustling streets, smelling the piles of spices, and tasting all kinds of wonderful foods. The city is full of markets, historical buildings, and a lovely riverside setting. As Istanbul is a popular tourist destination, some aspects of traveling here can be pretty expensive.
This includes hotels, upmarket restaurants, and visiting the main, paid attractions. However, if you rent an apartment (Airbnb is a great option here), and stick to the amazing street food, your wallet will be very happy.
Istanbul is one of the most exciting and affordable European cities. With all of the sounds, smells and sights to take in here, your visit will be loaded with fun things to experience.
Average daily cost (on a budget): €35
---
The best cheap/free things to do in Istanbul:
Taste the delicious and cheap street food

Shop around the Bomonti flea market

Visit Yildiz Park

Visit Istanbul Modern for free on Thursdays

Admire the impressive Suleymaniye Mosque
24 Hours In ISTANBUL! - Top Things You HAVE To Do in Istanbul, Turkey
---
6)
Warsaw, Poland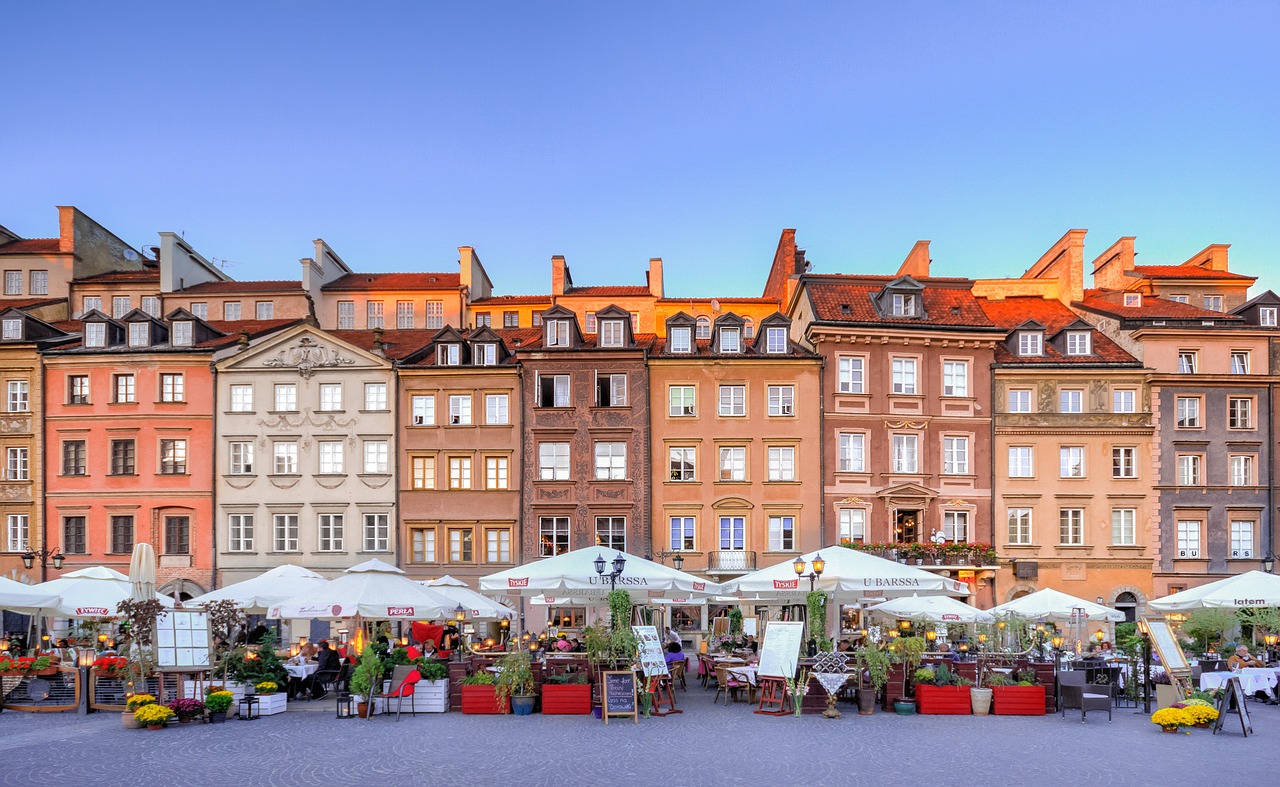 Poland's capital city is more exciting than many people may realize. This is the largest city in Poland and has all kinds of wonderful museums and historic points of interest on offer. Beyond this, you can enjoy a really vibrant nightlife scene, busy shopping, and unique local culture.
Spending time in Warsaw does not have to set you back much. Food and drinks are really affordable, as is public transport. You can also get some pretty good deals on hotels around the city.
Not only is Warsaw an amazing city to visit in its own right, but it is also a great base for exploring more of the affordable Poland area.
Average daily cost (on a budget): €34
---
The best cheap/free things to do in Warsaw:
Visit the Warsaw Rising Museum and all other museums for free on Sunday

Enjoy the peaceful Vistula River Beaches

Wander through the old part of town
First Time in Poland | 48 Hours in Warsaw
---
7)
Prague, Czech Republic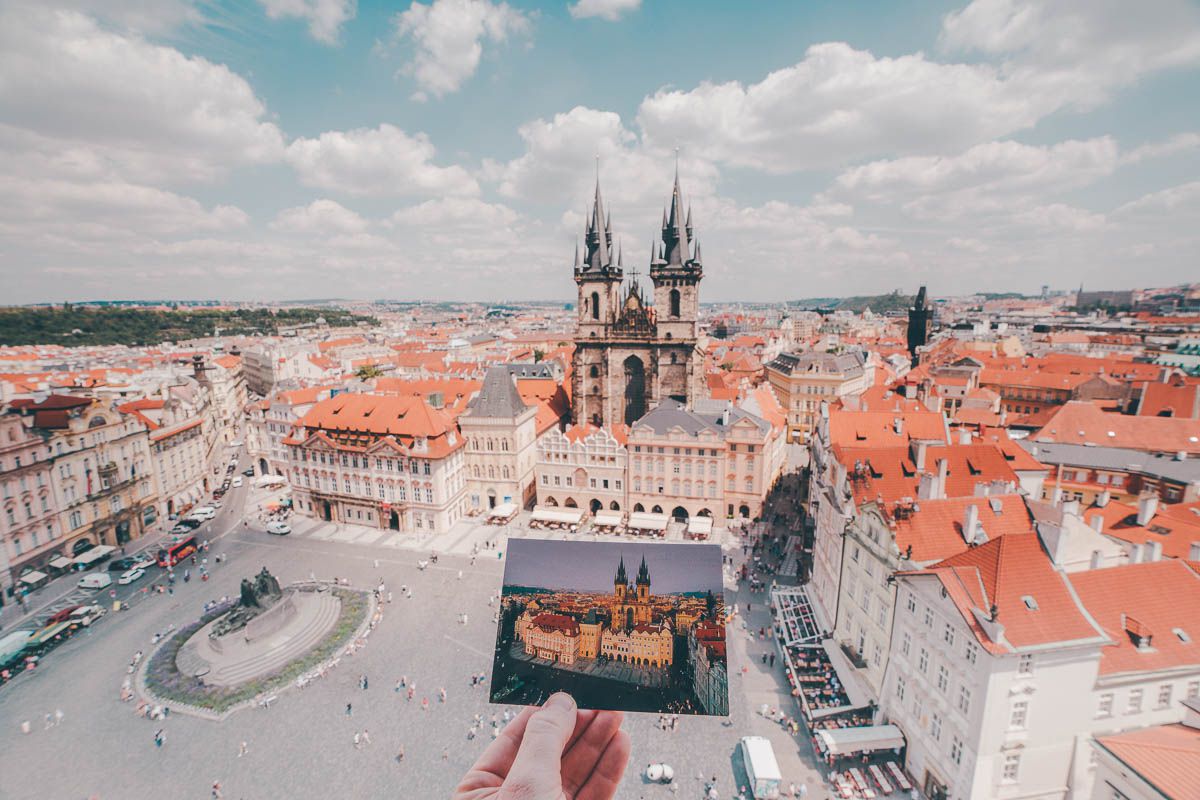 Prague is an iconic European destination, but this doesn't mean that visiting here has to be expensive. While Prague is definitely more pricey than the rest of the Czech Republic, it still manages to be one of the most affordable European capitals.
One of the best things to do in Prague is to just wander the old streets and admire the historic architecture. This won't cost you a thing. While the city has plenty of brilliant attractions, just soaking up the atmosphere and surroundings are the best thing to do here. Prague is also known for its incredibly cheap beers (less than €1 for a pint). Needless to say, the nightlife here is cheap and loads of fun.
As long as you plan your trip wisely, and avoid possible tourist traps, Prague can be one of the cheapest cities to travel in Europe. Try to avoid hotels in Prague, as these can really inflate the cost of your trip. We would recommend the many brilliant backpacker hostels or staying a short distance outside of the city hub.
Average daily cost (on a budget): €40
---
The best cheap/free things to do in Prague:
Admire the Old Town Square

Enjoy the cheap beer and local food

Visit the impressive Astronomical Clock

Explore the Jewish Quarter

Take a free walking tour
---
8)
Sofia, Bulgaria
Exploring the Balkan nation of Bulgaria can be really budget-friendly. If you would like to experience this magnificent country, then staying in the capital city, Sofia, is a great idea.
Sofia is a completely beautiful city to walk around and explore. The architecture here dates back more than 2000 years – reflecting periods of Roman, Greek, Ottoman, and Soviet occupation. The food here is tasty and cheap, and you can find some really affordable accommodation around the busy parts of the city.
Sofia may not be the most popular tourist destination – but this doesn't mean that it is not a magnificent city to visit! With the history, culture, and all-round beauty, any visitor will be sure to have an amazing time in Sofia.
Average daily cost (on a budget): €40
---
The best cheap/free things to do in Sofia:
Visit Sofia's Art Gallery (free to enter)

Enjoy the hot mineral water from the Banya Bashi Springs

Watch the changing of the guard in front of the president's office
How To Spend Your First Day In Sofia! | Bulgaria On A Budget 🇧🇬
---
9)
Bucharest, Romania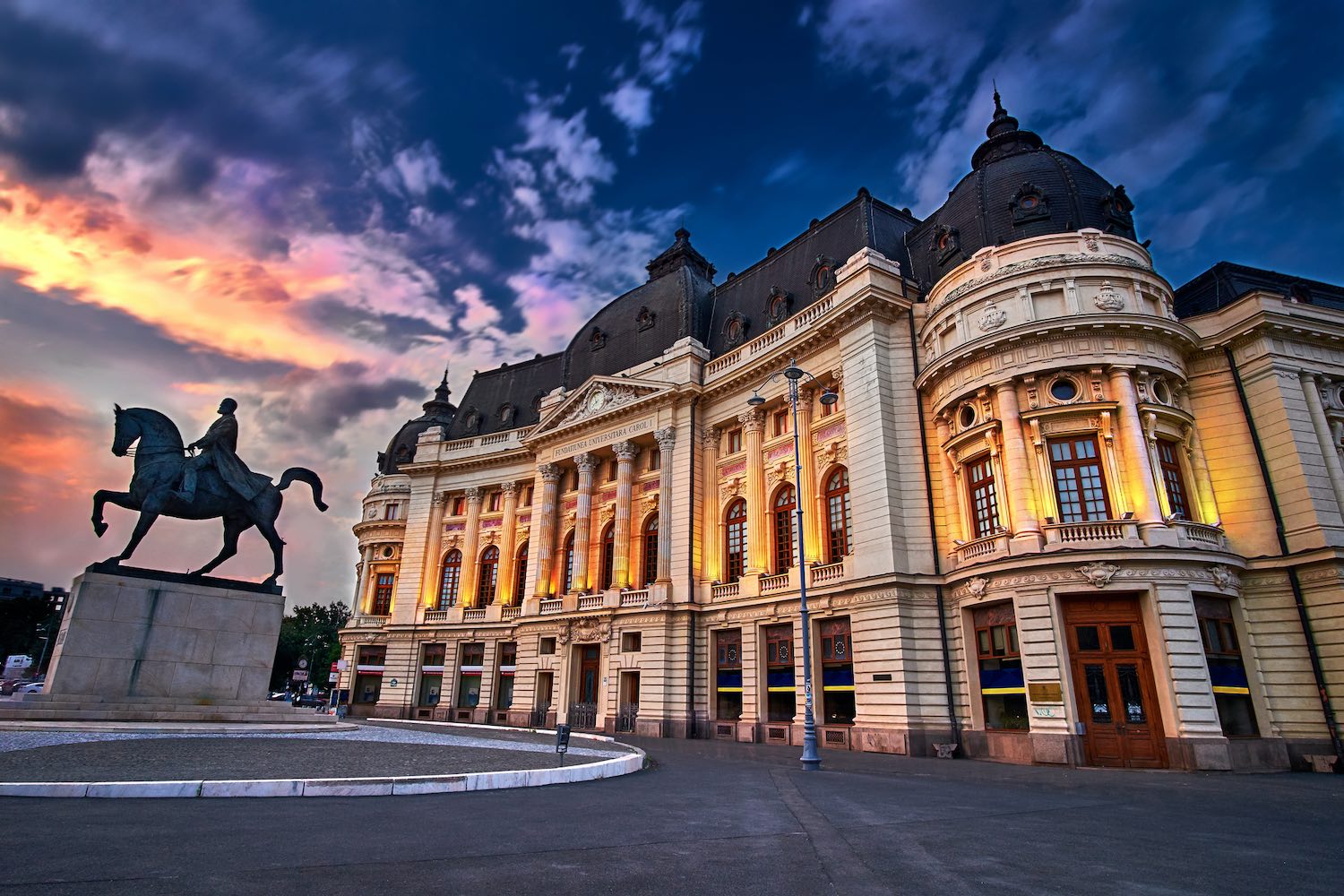 Bucharest is certainly on the rise as a tourist destination – especially for those that aren't traveling on a massive budget. Bucharest is one of the most affordable cities in Europe, especially when food and drink are concerned. You can enjoy the rich cafe scene (similar to Paris), and the many awesome bars, without spending much money at all.
The Old Town of the city has been restored fairly recently. This means that there are all kinds of shops, bars, guided tours, restaurants, and other fun things to do around here.
Whether you just want to wander around this beautiful city, or indulge in some of the really fun nightlife, you will be pleasantly surprised. Your money can go a long way in Bucharest – something that allows you to have a fairly indulgent holiday here, which makes it one of the best cheap places to visit in Europe.
Average daily cost (on a budget): €30
---
The best cheap/free things to do in Bucharest:
Check out the graffiti at Garajul Ciclop

Admire the impressive Palace of Parliament

Explore the old streets in the city and visit the affordable cafes
21 Things to Do In Bucharest Romania - Ultimate Travel Guide
---
10) Riga, Latvia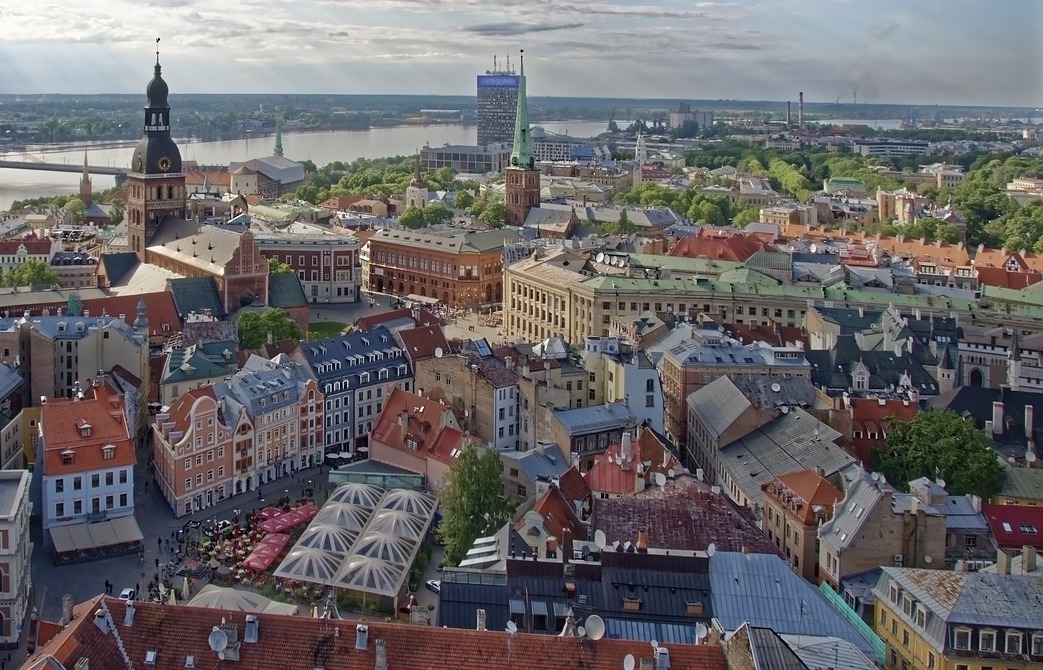 Even though Riga is one of the most inexpensive European cities, there are still so many reasons to visit this fantastic destination. Riga is a beautiful city, loaded with historic charm and plenty of unique Latvian culture. One of the best things to do in Riga is to just walk between the colorful old buildings, absorbing the one-of-a-kind atmosphere that can be found here.
One of the big reasons that many people don't include Riga in their European travel itineraries is that it is a pretty removed city. If you do make the effort to get there though, you will be rewarded with cheap prices and amazing attractions.
Hostels here are really cheap (and of good quality), food and drink are low priced, and nightlife is plentiful.
Average daily cost (on a budget): €39
---
The best cheap/free things to do in Riga:
Admire the views from St Peter's Church

Visit the Central Market

Indulge in the cheap nightlife

Visit the War Museum for free
How Expensive is RIGA, LATVIA? This City is Amazing!
---
11) Tallinn, Estonia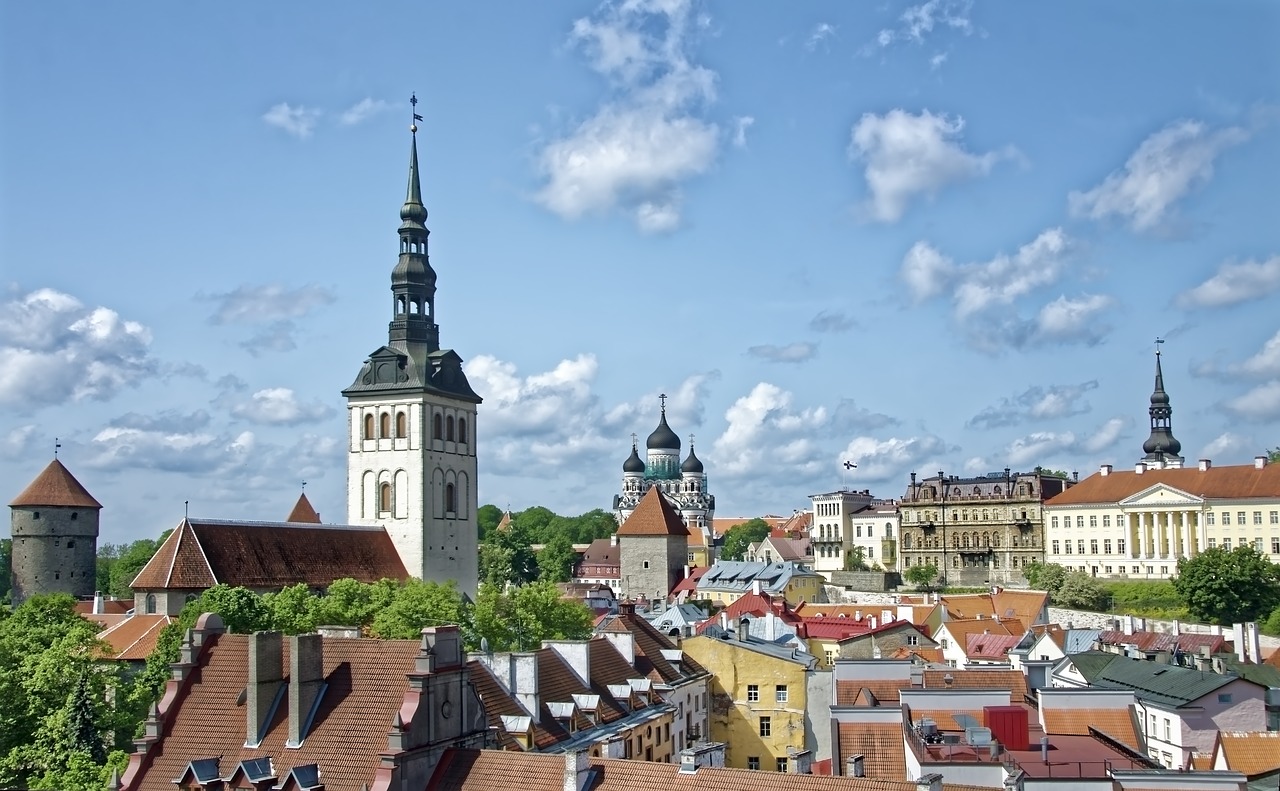 If you want to explore the Baltic region, then Tallinn is one of the most spectacular destinations to visit. Sure, this Estonian gem is a little bit more expensive than other cities in the region. However, it is one of the most beautiful and enticing Baltic cities for travelers.
Compared to other European cities, Tallinn offers exceptional value. Accommodation is cheap (there are many fantastic hostels here), food and drinks are always low priced, and the nightlife is really popular. As Tallinn is so close to Finland, it has become quite a well-known place to go for a cheap weekend away.
Visiting Estonia is not always so popular, as it is pretty far away from other major destinations. However, when it comes to cheap European cities that are well worth making the effort to find – Tallinn rates very high.
Average daily cost (on a budget): €45
---
The best cheap/free things to do in Tallinn:
Enjoy the beautiful views from Kohtuotsa viewing platform

Explore the Balti Jaama Market

Visit the Town Hall Square

Take a free walking tour of the city
How Expensive is TALLINN? Exploring the Capital of Estonia
---
12) Belgrade, Serbia
Belgrade is a unique city that offers plenty of bang for your buck. The Serbian capital is not so well known for world-famous landmarks and attractions. Rather, this is a destination worth visiting to soak up the authentic character and atmosphere that Serbia has to offer.
The country uses the dinar as its currency – this is significantly weaker than the euro. This allows you to stretch your money pretty far during a visit. The vibrant character of Belgrade can be experienced through its many bars, nightclubs, and prominent street art.
Food is very affordable here – even if you are eating at a high-end restaurant. The coffee here is also delicious (and cheap). As Belgrade is known for being quite a party hotspot, there are many really good, fun backpacker hostels to choose from. These all offer excellent value for money.
Average daily cost (on a budget): €25
---
The best cheap/free things to do in Belgrade:
Explore the bustling area of Knez Mihailova

Admire the view from Kalemegdan Fortress

Visit the bustling markets

Party the night away in cheap nightclubs
---
13) Bratislava, Slovakia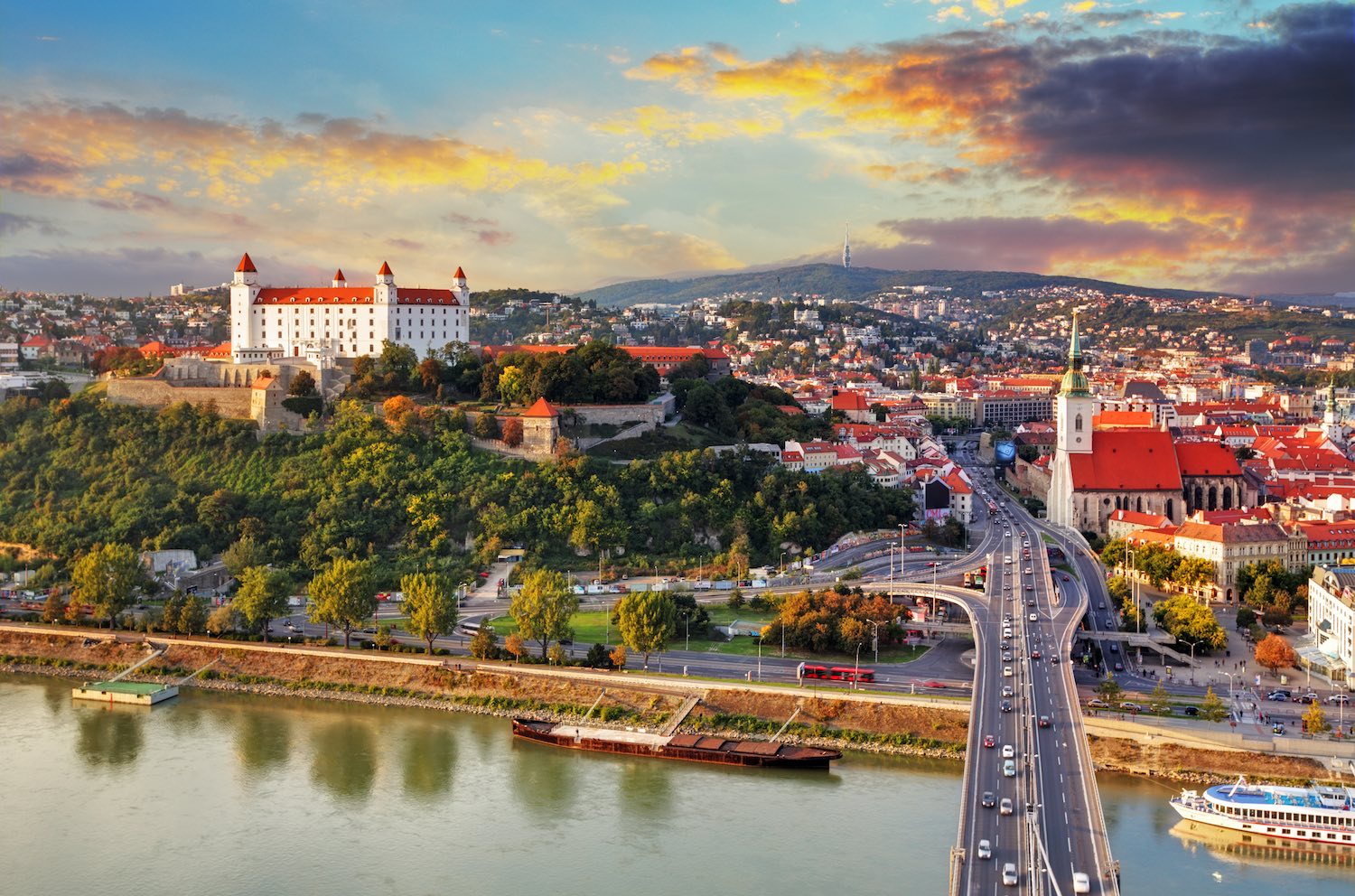 Bratislava is an absolute European gem. The Slovakian capital is definitely worth visiting for anyone that wants to soak up some beautiful sights and rich cultural heritage. Bratislava is a stunning destination, and it is also one of the cheapest cities in Europe to visit.
Bratislava is conveniently located near Vienna, so it is often included in travel itineraries. Those that come to visit will be impressed at how much more affordable everything is here. You can find quality accommodation, really delicious meals, and plenty of great bars without spending loads of money.
Walk around the beautiful old town, and take in all the amazing sights and landmarks around you. Slovakia is definitely an underrated destination, with Bratislava being the crown jewel and one of the cheapest places to go in Europe.
Average daily cost (on a budget): €30
---
The best cheap/free things to do in Bratislava:
Walk around the beautiful historic part of town (free walking tours are also available)

Climb up to Slavin

Visit one of the brilliant museums for free on the first Sunday of each month

Wander through the Mileticova open-air market
First Thoughts on Slovakia | We Spent 48 Hours in Bratislava
---
14) Split, Croatia
Croatia is one of the world's most amazing travel destinations, and Split is a fantastic city to visit here. Located along the coast, Split offers that classic Croatian beach holiday experience. You can swim in the warm sea, explore historic parts of the neighborhood, or take in the unique Croatian culture.
Most Croatia visitors will head straight to Dubrovnik, but the city of Split also has so much to offer. If you are after cheap places to travel in Europe that still offer a quality experience, then Split should be on your list. You can visit fantastic local restaurants, stay in all kinds of different and affordable accommodation, whilst still being based in a truly marvelous city.
Split has a pretty busy port, so it is a great city to start your Croatian trip if you are planning on visiting some islands.
Average daily cost (on a budget): €37
---
The best cheap/free things to do in Split:
Enjoy the great beaches located around the city

Explore the historic Diocletian's Palace

Walk up to the top of the Marjan Hill

Visit the Starigrad Fortress
Split, Croatia: Modern City on Ancient Roots - Rick Steves' Europe Travel Guide - Travel Bite
---
15)
Lisbon, Portugal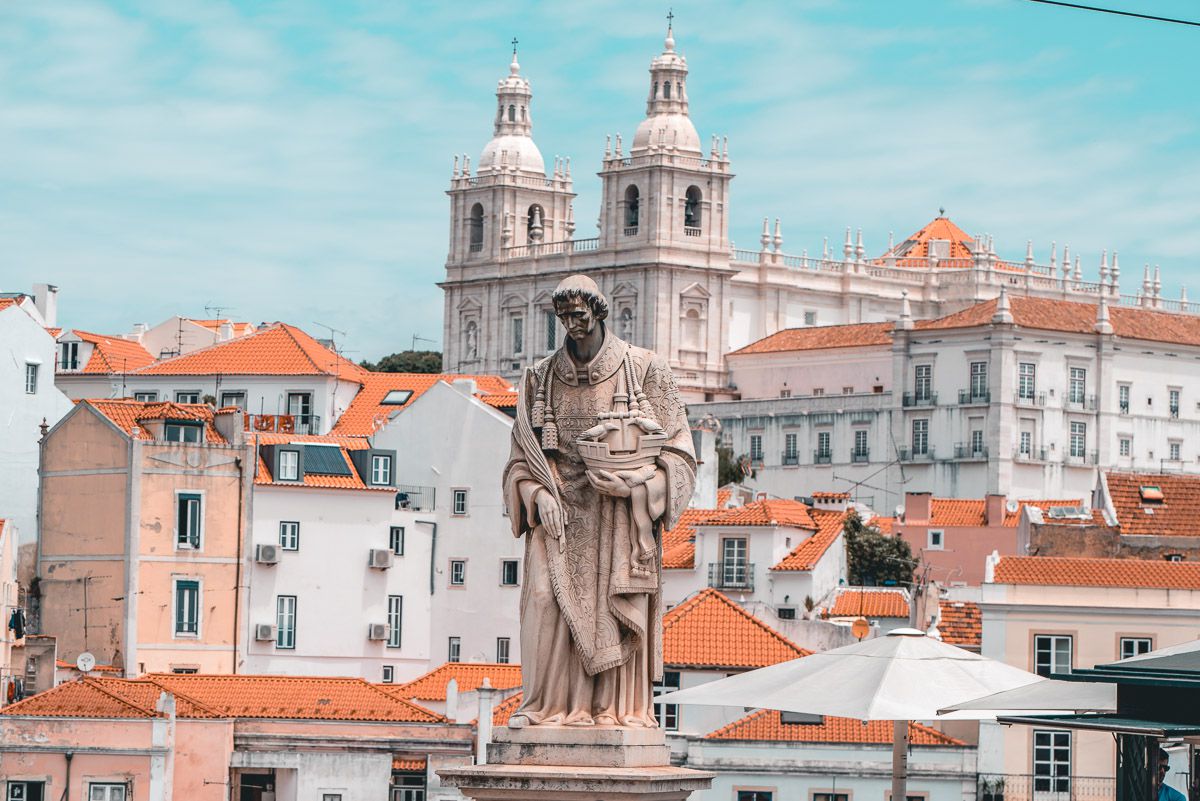 Portugal has become one of the most popular destinations in Europe, due to its affordability as it is crammed with a lot of the least expensive European cities. If you are traveling to this budget-friendly country, then visiting the capital city of Lisbon is a must. Lisbon offers visitors a spectacular experience without a major price tag.
You can enjoy the quality of food and wine that Portugal is famous for. Being situated along the coast, there is plenty of natural beauty to soak up while you are here. The city is definitely a European highlight – with its old buildings, prominent architecture, and many famous landmarks.
Restaurants here are very budget-friendly, as are the many hostels scattered throughout the city. You can also really enjoy your time around Lisbon without spending anything, as so much of your trip will just be spent walking around, taking in your surroundings.
Average daily cost (on a budget): €37
---
The best cheap/free things to do in Lisbon:
Relax on Carcavelos beach

Explore the Mercado de Santa Clara

Enjoy the sunshine in Poetas Park

Visit the Church of Sao Roque
What to Eat, See, and Do in Lisbon, Portugal — Travel, Eat, Repeat
---
What Are Your Favorites Among the Cheapest European Cities?
I hope by now you've found some travel inspiration for your next budget trip to Europe, but this list really could have gone on for much longer! There are so many cheap cities in Europe to visit, and with some travel-hacking/ being wise with your money, it's actually pretty easy to explore Europe!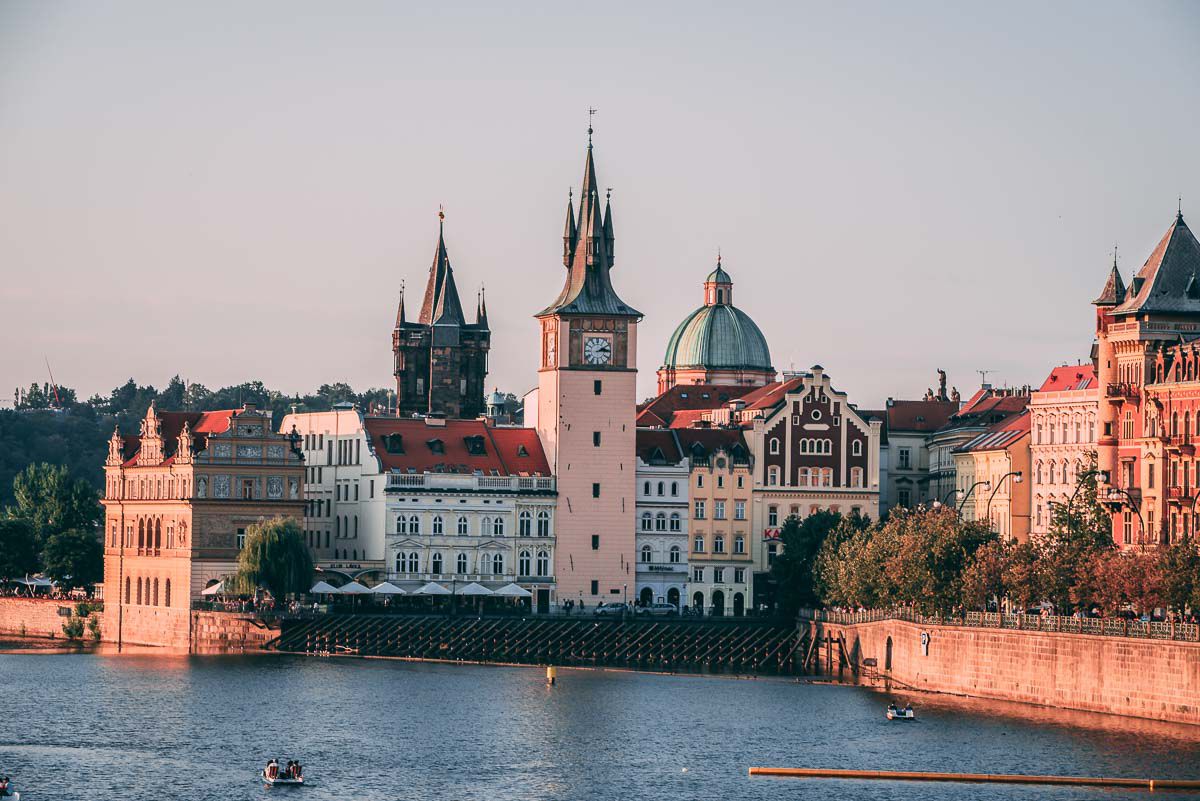 ---
Planning a Trip to the Cheapest Cities to Visit in Europe….?
My site is filled with helpful travel articles, destination guides, and detailed itineraries to help you explore this beautiful continent! I've for you to take a look through a few of my favorites below, and let me know what you think! As always, if you ever have any questions about traveling Europe on a budget, feel free to reach out to me on social media or shoot me an email and I'd be happy to assist any way I can!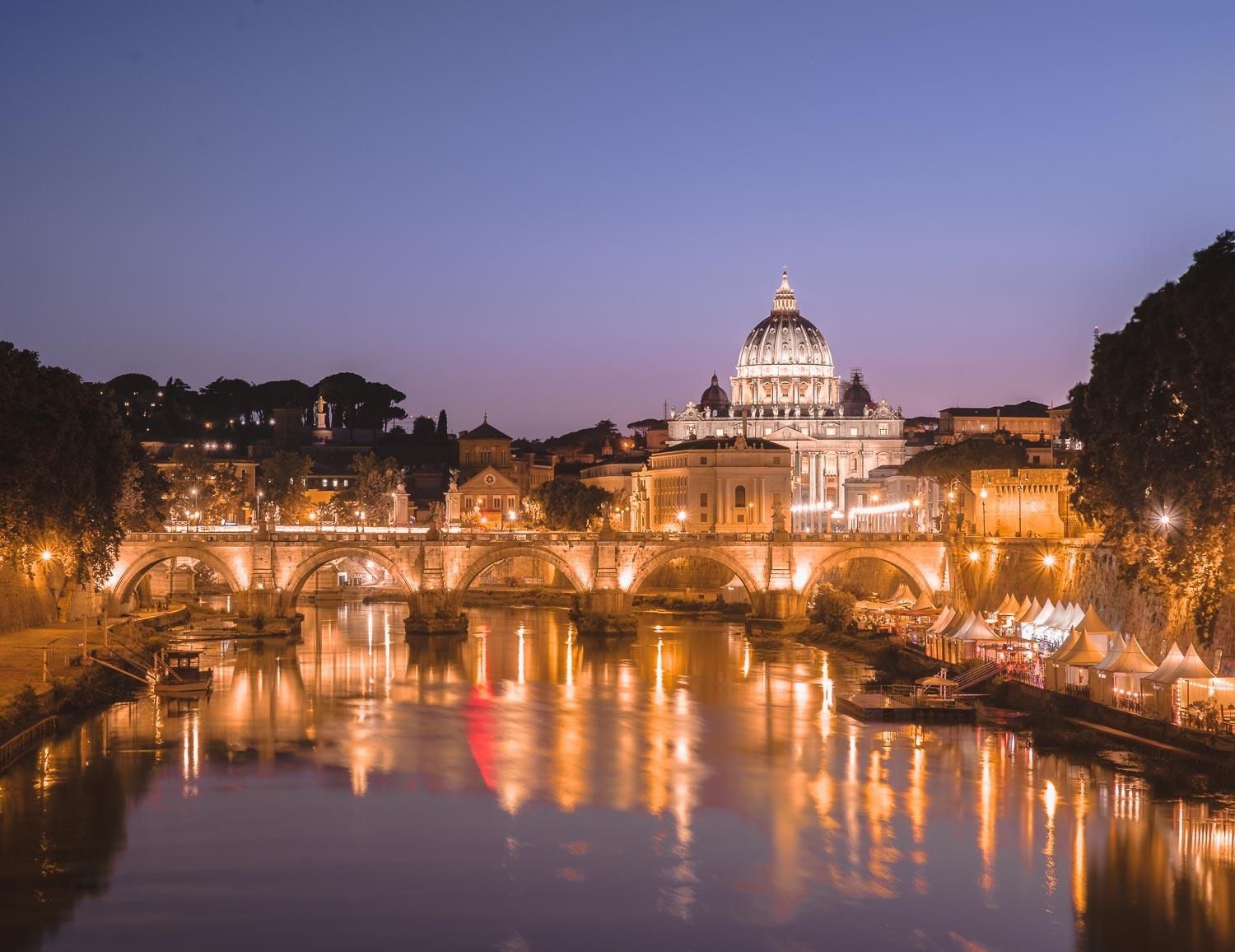 ---
Final Thoughts on the Cheapest European Cities to Visit
If you are after the cheapest destination in Europe, this doesn't mean that you will have to compromise the quality of your trip. Although it is generally an expensive continent, Europe actually has plenty of amazing cities to visit that are wallet-friendly.
You can still witness the remarkable historic architecture, landscapes, and unique culture that makes Europe so desirable, without spending loads of money. As long as you are smart with your spending, your money can go a long way.
There is no reason to avoid visiting Europe based on your finances. This is a continent that everyone can actually enjoy, as long as you visit the right destination.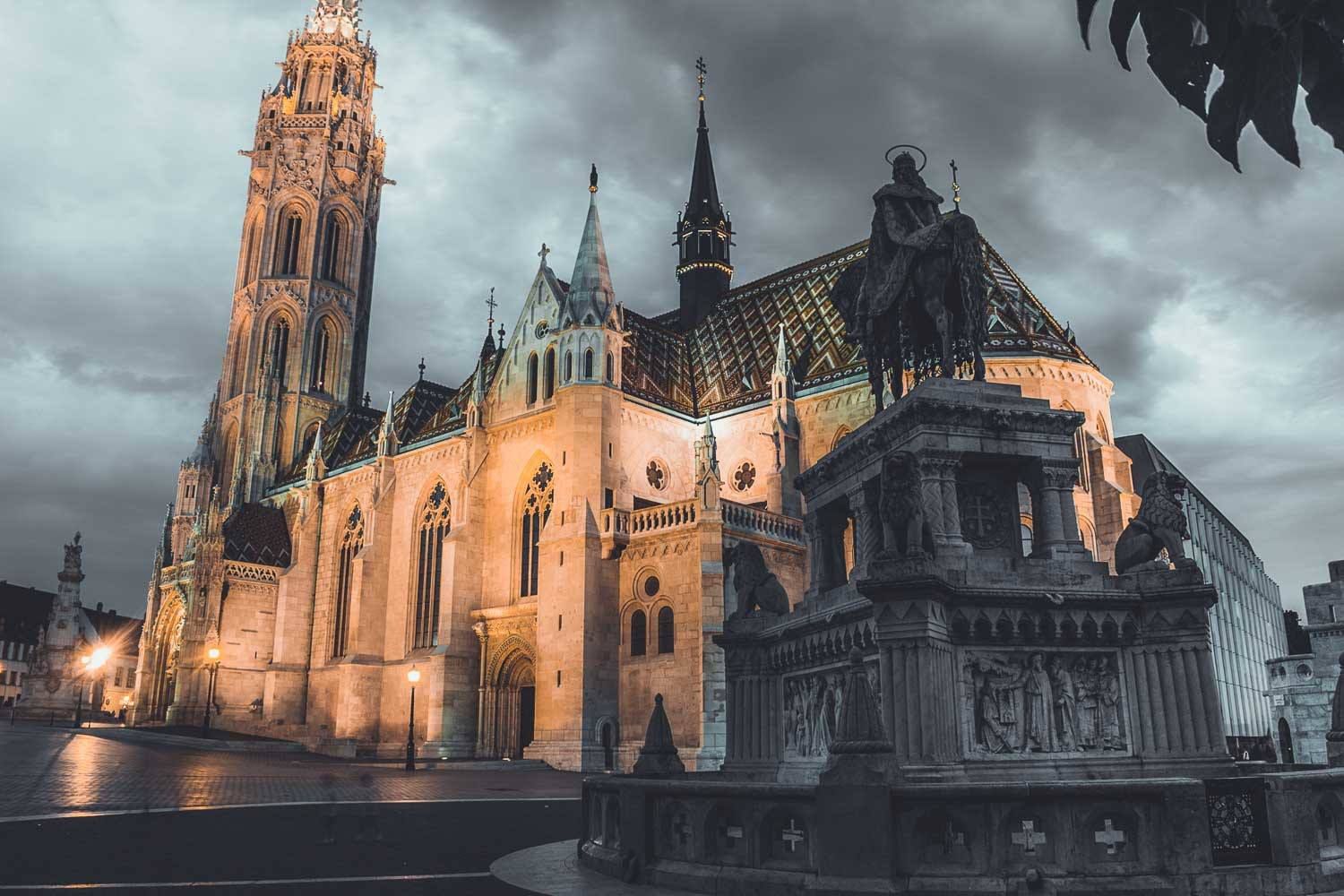 ---
Thanks for reading my guide on Cheap Cities in Europe!
Share your favorite cheapest city in Europe with your backpacker friends!
https://www.jonesaroundtheworld.com/wp-content/uploads/2019/12/Cheapest-Cities-in-Europe.jpg
1000
1500
Dave
https://www.jonesaroundtheworld.com/wp-content/uploads/2017/03/logotry-1-1-300x106.png
Dave
2019-12-06 00:02:39
2020-12-15 12:05:42
Cheapest Cities in Europe | Top 15 European Travel Destinations to Visit