Thailand is cheap, cheerful, tropical, and downright awesome. From the buzzing chaos of Bangkok to the paradise islands and the mountainous northern regions. Thailand is a stunning country with a fascinating culture and endless adventures to be discovered, and a 3-week Thailand itinerary can offer you all that.
Of course, most people know about the world-renowned islands or the full moon party. But have you heard about the monkey festival? And can you pronounce Bangkok's ceremonial name? Well, that one is pretty tough.
There are a ton of intriguing facts about Thailand which will have you scratching your head, gasping in shock, smiling like the Thais, and desperate to visit the country. Read on to find out some Thailand fun facts.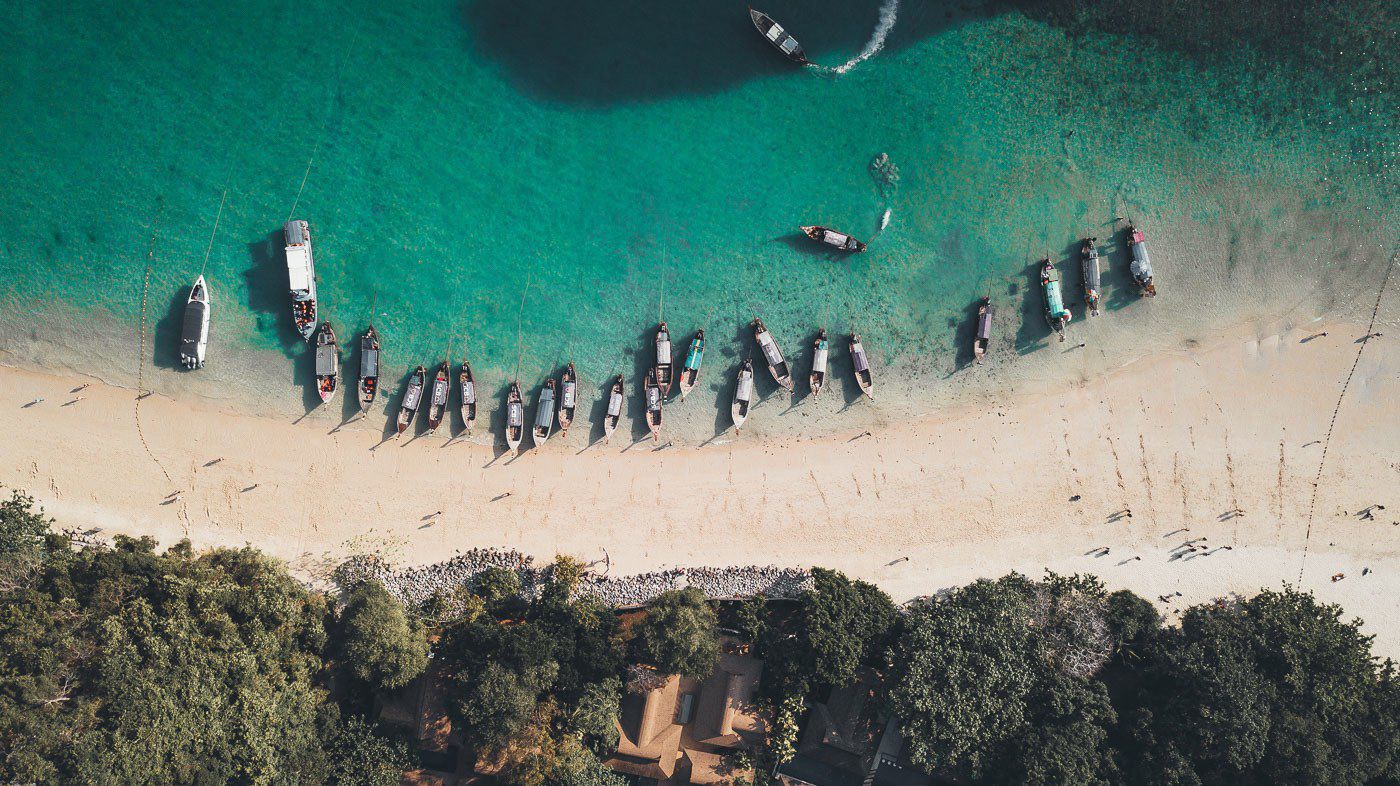 ---
Thailand Information and Facts
Before we delve deep into the weird, wonderful, and lesser-known facts about Thailand, let's cover the basics.
The official name of Thailand is 'The Kingdom of Thailand'.
Bangkok is the largest city in Thailand, and a staggering one-tenth of the country's population lives in the capital city.
Thailand has 1430 islands.
There are 350000 temples in Thailand.
Thailand borders four countries: Cambodia, Myanmar, Laos, and Malaysia.
Over 30 million tourists visit Thailand each year.
Around 90% of Thai people are Buddhist.
Muay Thai boxing is Thailand's national sport and is referred to as "the art of eight limbs."
Thailand is only a tiny bit bigger than California.
Thai has 76 letters, there are 44 consonants and 32 vowels. Typical of Asian languages, it is tonal and focuses on inflections. It is a difficult language to learn because of this.
Thailand's climate is tropical, which means that it's very hot and humid. SE Asia experiences monsoon season from November to March and during this time there are many consecutive days of pouring rain.
Thailand's currency is Baht (

฿

).
Thailand is the world's 50th largest country, just slightly larger than Spain.
Doi Inthanon in the northern mountain range of Thanon Thong Chai is the highest point in Thailand, sitting at 8415 ft above sea level.
There are 19 reserved wild animal species in Thailand. A reserved species is the highest classification of protection according to Thai conservation. It is illegal to breed, hunt, possess, or trade these species which include the Sumatran rhino and the whale shark.
Thailand's national symbol is the elephant. In 100 years, the wild elephant population has dropped from 100 000 to 2000. There are many elephant sanctuaries in Thailand that don't have ethical practices. Any tourist should do thorough research before visiting one.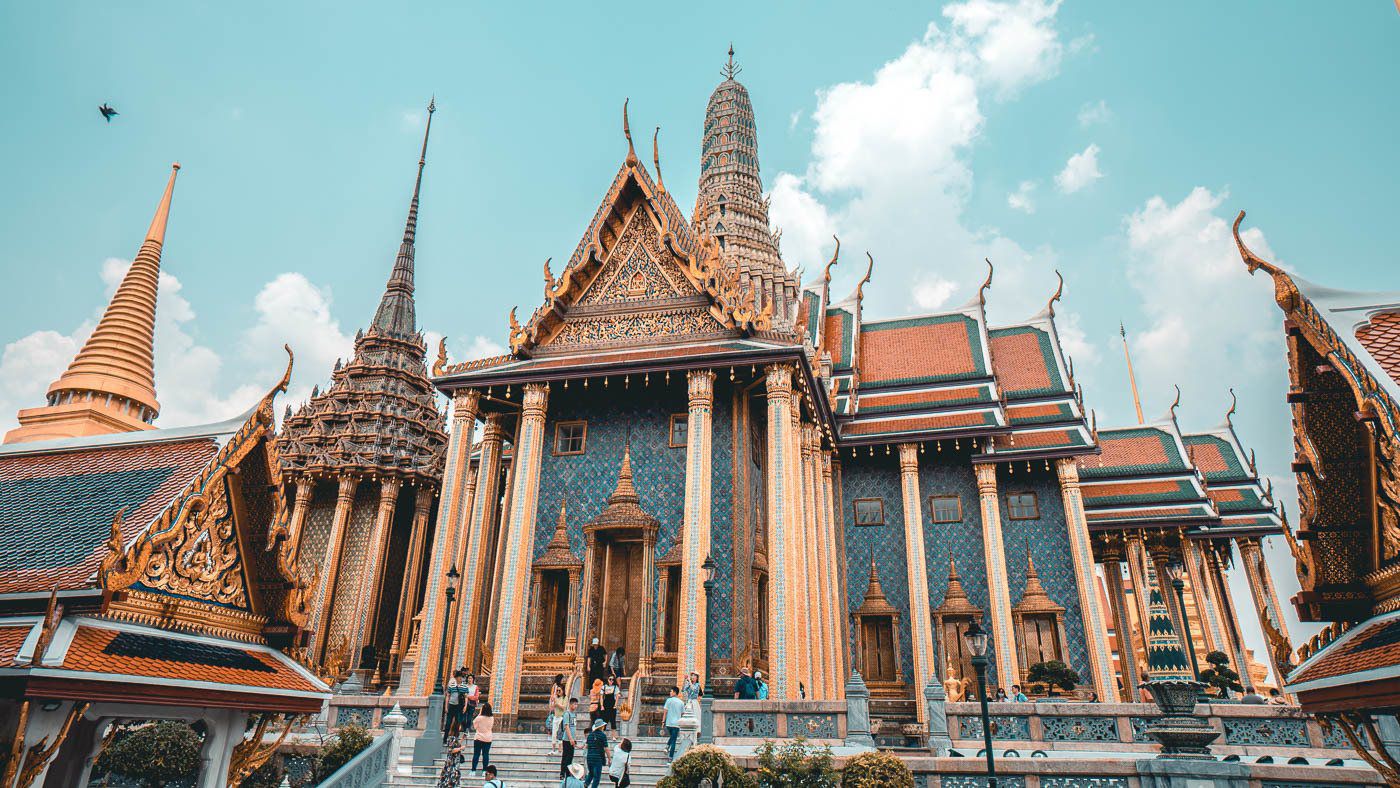 ---
Thai Culture Facts
Thailand has a unique and interesting culture, completely different from western countries and even its surrounding neighbors. It's full of idiosyncrasies, displays of respect, and smiles! All of which work to make the Thai culture so colorful. Check out these Thai cultural facts and I am sure you'll agree.
The former name for Thailand was Siam, or specifically, the kingdom of Siam. It makes sense, then, that this is where Siamese cats come from. If you want to bestow a Thai bride with good luck before her wedding, present her with two Siamese cats!
Thailand or Prathet Thai means "land of the free", which is a pretty fitting name considering it is the only country in SE Asia that wasn't colonized.
Don't pull the middle finger at someone in America, and don't pat anyone on the head in Thailand. The head is considered the most important part of the body and should be respected.
The top of the body, the head, is the most important part. And Buddhism states that the bottom, the feet, are unholy. They should be as close to the ground as possible at all times and tucked under you when you sit down.
The country is affectionately known as "land of smiles" because Thai people are always quick to smile and it is generally a warm and peaceful nation.
Amulets are popular as a symbol of protection. You'll see a lot of people wearing them or hanging in taxis.
Apparently being called an animal is the worst insult you can have thrown at you. Being more specific, and using buffalo or water lizard, is a real sting.
Thailand has 5 UNESCO heritage sites.
Contrary to popular belief, the Thai's use forks and spoons to eat and not chopsticks. And knives are hardly ever used. Rather, you'll need to use the edge of the spoon if you want to cut something.
A typical Thai greeting is the "Wai". Place your hands together, in a prayer-like position, and raise them upwards towards your face while bowing your head slightly.
You can show your respect by moving your hands higher in the "Wai" greeting. Usually, you would hold your hands up to your face if greeting someone much older than you. But if you're saying hello to your friend, simply to the chest.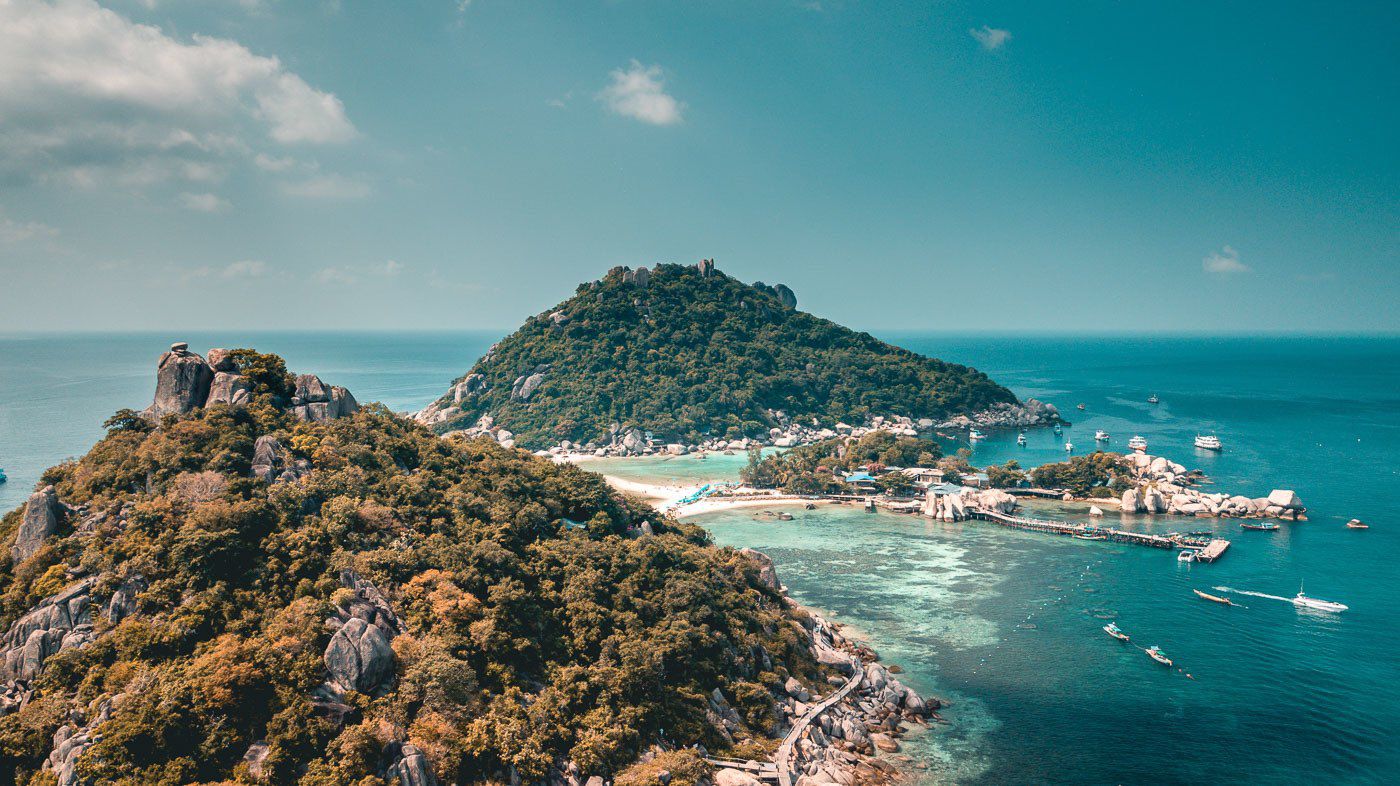 ---
Interesting Facts about Thailand
Here are some interesting facts about Thailand that you probably didn't know.
Thailand has the world's longest-reigning monarch.
Thai people are extremely loyal to their royal leaders. Loving, praising, and respecting the royal family is expected. Criticizing the royals in any way is not only frowned upon, but it's considered treason.
If a royal walks beneath the monorail tracks, the train will come to a complete stop. This to avoid any layman passing over the head of a royal.
In the past, every Thai man under 20 years old was a Buddhist monk for a time. This was never enforced by law but was expected from Buddhist families. Dedicating a part of your life to Buddhism was considered to bring you good karma. There are not nearly as many men who practice monkhood nowadays.
Bangkok's ceremonial name is one of the longest names in the world: Krungthepmahanakhon Amonrattanakosin Mahintharayutthaya Mahadilokphop Noppharatratchathaniburirom Udomratchaniwetmahasathan Amonphimanawatansathit Sakkathattiyawitsanukamprasit. This translates to: City of angels, great city of immortals, magnificent city of the nine gems, seat of the king, city of royal palaces, home of gods incarnate, erected by Visvakarman at Indra's behest. Try saying that 10 times fast.
Bangkok is considered to be the Venice of the east. In the past, there were many complex waterways running through the city. These days, there are still a few canals which you can use for travel and trade. But as the city expanded, a lot of the canals were filled and paved to accommodate the growth.
In 1989 Thailand completely banned logging to preserve what is left of the hardwood forest. A century ago, the north of Thailand was almost entirely forest. But almost three-quarters of it was destroyed due to logging.
Sitting in Bangkok's Wat Traimit temple is the world's largest solid gold buddha. It is a massive 15 feet tall and weighs 5.5 tons.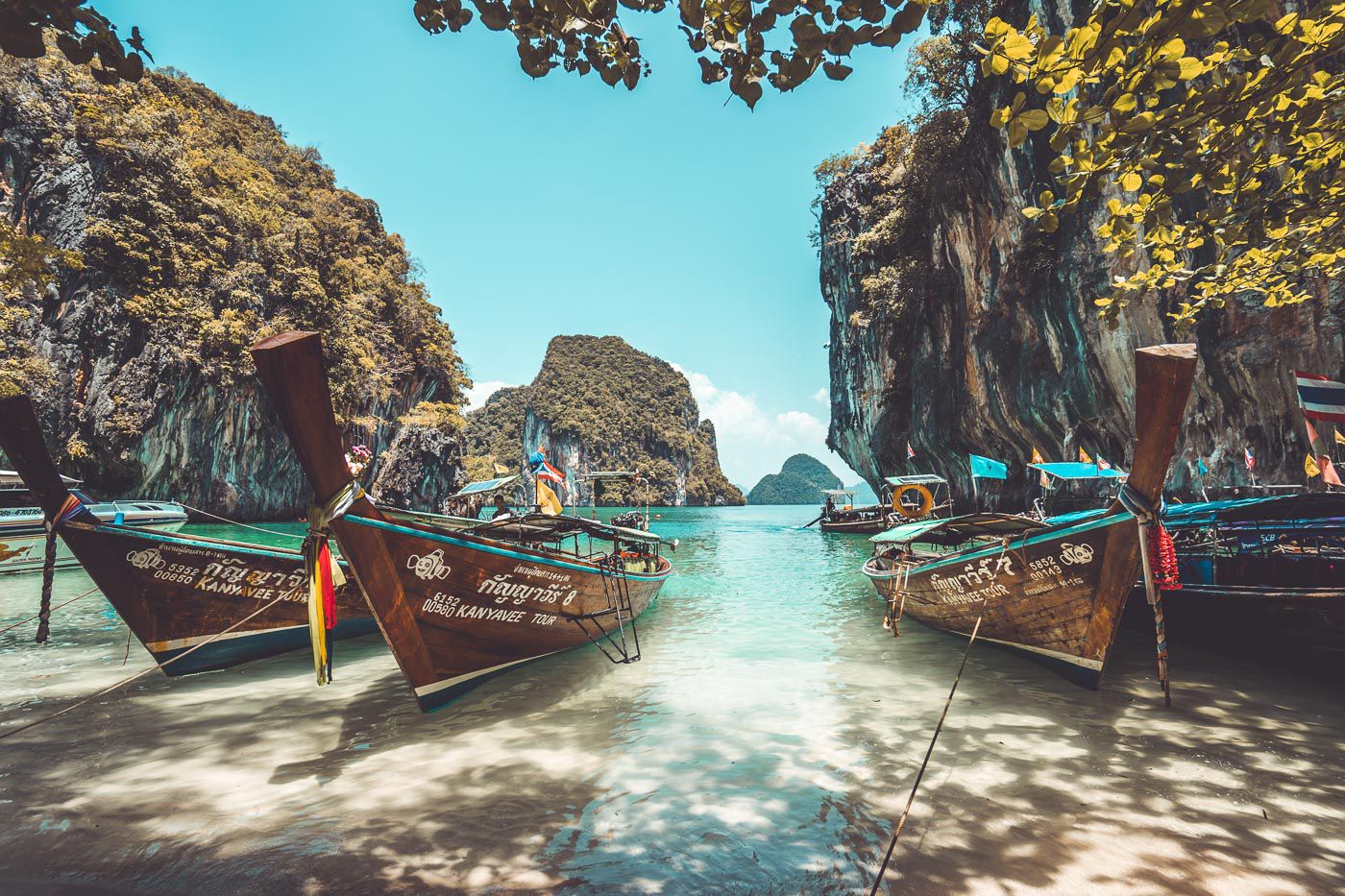 ---
Fun Facts about Thailand
From teeny-tiny creatures to massive water fights, here are a whole bunch of fun facts about Thailand.
Both the smallest and the largest animals of their kind in the world call Thailand home. The tiny bumblebee bat is the smallest mammal in the world weighing 0.07 oz. And the whale shark is the world's largest fish.
You would be forgiven for thinking that you spotted a mermaid in Thailand. The country is home to the cave fish, which has land walking abilities, or more like crawling abilities. It uses its four fins (two front, two back) to crawl up waterfalls, much like a mammal would crawl on land.
The orchid is Thailand's national flower. And what an incredible flower it is. Not only is an orchid's beauty otherworldly, but it is also the source of vanilla. There are over 1500 varieties growing in Thailand and you'll see the stunning blooms all over the country. So it comes as no surprise that Thailand is the world's number one orchid exporter.
We have Thailand to thank for the drink that 'gives you wings'. Red Bull originated in Thailand in the 1970s.
Thailand used to be the largest exporter of rice until India recently overtook the country. However, it is still a very close second.
You'll find different temples stamped onto Baht currency and every single one of these temples is located in Bangkok.
Prepare for your inner 10-year-old to squeal with delight. Every year, Thailand has the biggest water fight, the Songkran Festival. This is to celebrate the Thai new year, every April. Millions of people take to the streets to have a full-on water gun war. It is an absolute splash bash and one of the best music festivals in Thailand.
Spirit houses, or phi houses, are a typical sight on the exterior of houses and buildings. People will offer gifts in the form of food and trinkets in order to placate the spirits so they don't harass anyone living nearby.
There are two Buddhist universities in Bangkok and several thousand monks attend these schools.
Soccer is an extremely popular sport in Thailand, both on a local and international level. Exiled prime minister Thaksin Shinawatra even purchased Manchester City FC.
The famous movie, The Beach, was filmed on Koh Phi Phi Le Island. There are some pretty epic photos that will inspire you to visit 'the beach' that it was filmed on.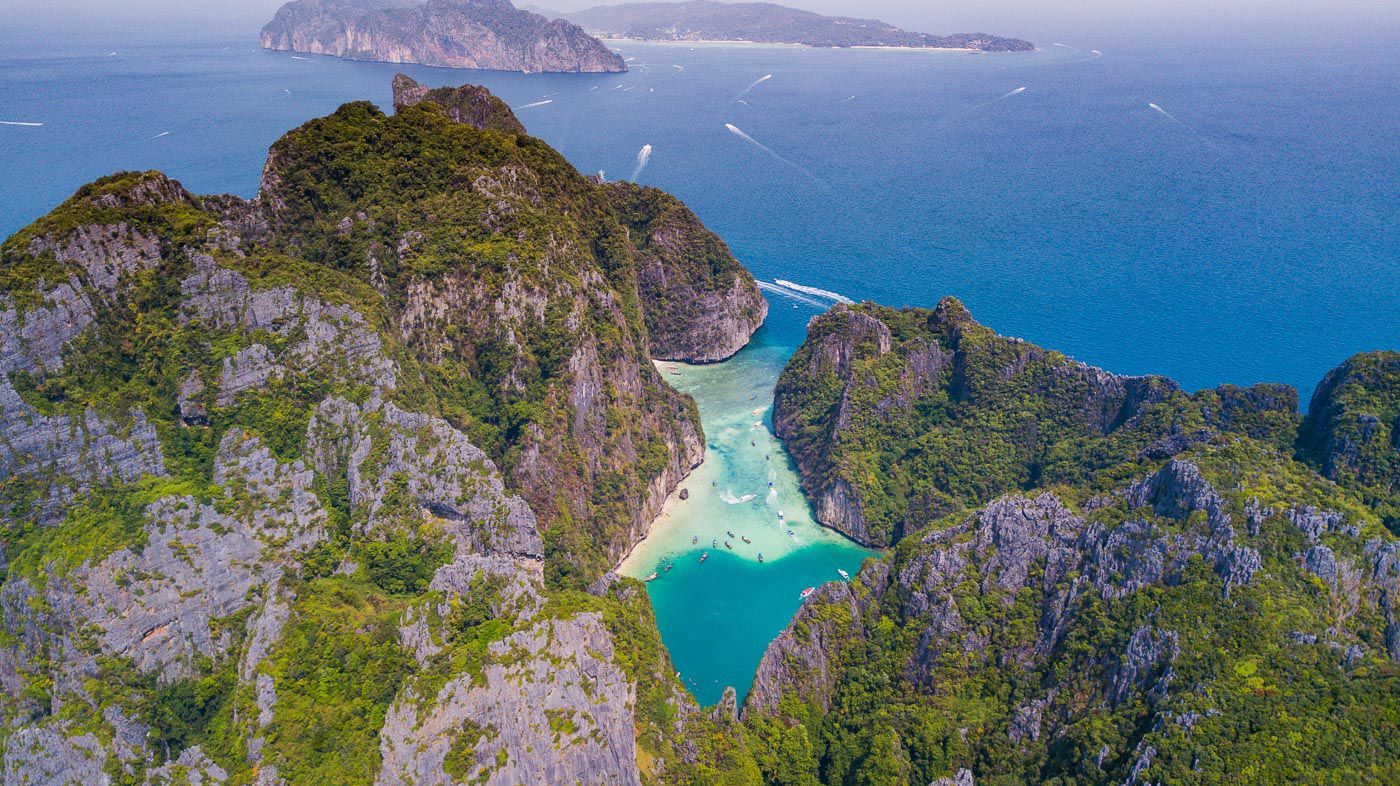 ---
Weird Facts about Thailand
Every country has some strange traditions and practices. Thailand certainly does. But the weirdness is what makes it a fascinating and fantastic country to visit.
Have you ever felt a craving for bird saliva? Well, in Thailand you can pay astronomical prices to eat a bird's nest made from the saliva of the male. The cave-dwelling swiftlet nests go for around $900 a pop.
It's monkey's business in Thailand every year in November. Over 600 lucky monkeys are invited to feast on a buffet served by locals in front of Phra Prang Sam Yot temple in the province of Lopburi. The Lopburi Monkey Banquet is held every year in the belief that showing respect to the animals will bring good luck.
If you think the monkey banquet is strange, hold onto your seat. The Phuket Vegetarian Festival will sound a bit like a sick joke. For starters, it's got barely anything to do with plant proteins and soy drinks. Self-mutilation, piercing bodies with a variety of objects, and walking across hot coals are on the menu. Oh, and partakers will abstain from eating meat for the ninth lunar month of the Chinese calendar. All of this to improve health.
Don't think about 'going commando' in Thailand. Letting it all hang freely is strictly forbidden – it is illegal to leave the house without underwear on. How anyone would find out you're not wearing underwear is a mystery, though.
Keeping in line with strange laws, it is illegal to stand on any Thai currency. This is because the King's face is stamped onto notes and coins. It would be the highest blasphemy to step on his face.
Thailand has an array of exotic, colorful, fragrant, and delicious fruit! It also has one type of fruit that smells so bad you're not allowed to eat it in some public places and it is strictly banned on public transport. Envision the smell of sulfur, so rotting eggs, with your grandad's feet and just a touch of wet dog. It doesn't exactly sound mouth-watering, does it? Well, you'll be surprised to find out it's very popular and pretty expensive too.
You can drink some trippy, color changing tea in Thailand. You won't believe your eyes when you watch your drink turn from bright blue to deep red. The tea is made from the petals of the butterfly pea plant which creates a beautiful blue liquid that tastes similar to a mild green tea. The color changes according to pH levels, so adding some lemon juice, for example, creates a magical effect.
Thailand may seem like one big beach and a tropical playground. But don't forget to pop on a top when you jump in your car because it's illegal to drive without a shirt on.
A strange and terrifying record was broken in Thailand by the 'Scorpion Queen.' The woman lived, slept, and ate with 5000 venomous scorpions in a glass room for 33 days and nights.
The first known Siamese twins were born in Thailand – hence the name. The conjoined brothers were born in 1811 and married two sisters. Don't ask us how, but the Siamese twins went on to father many children. The families all lived together until the sisters became fed up with each other. It's possible that four people sleeping in one big bed loses its charm after a while.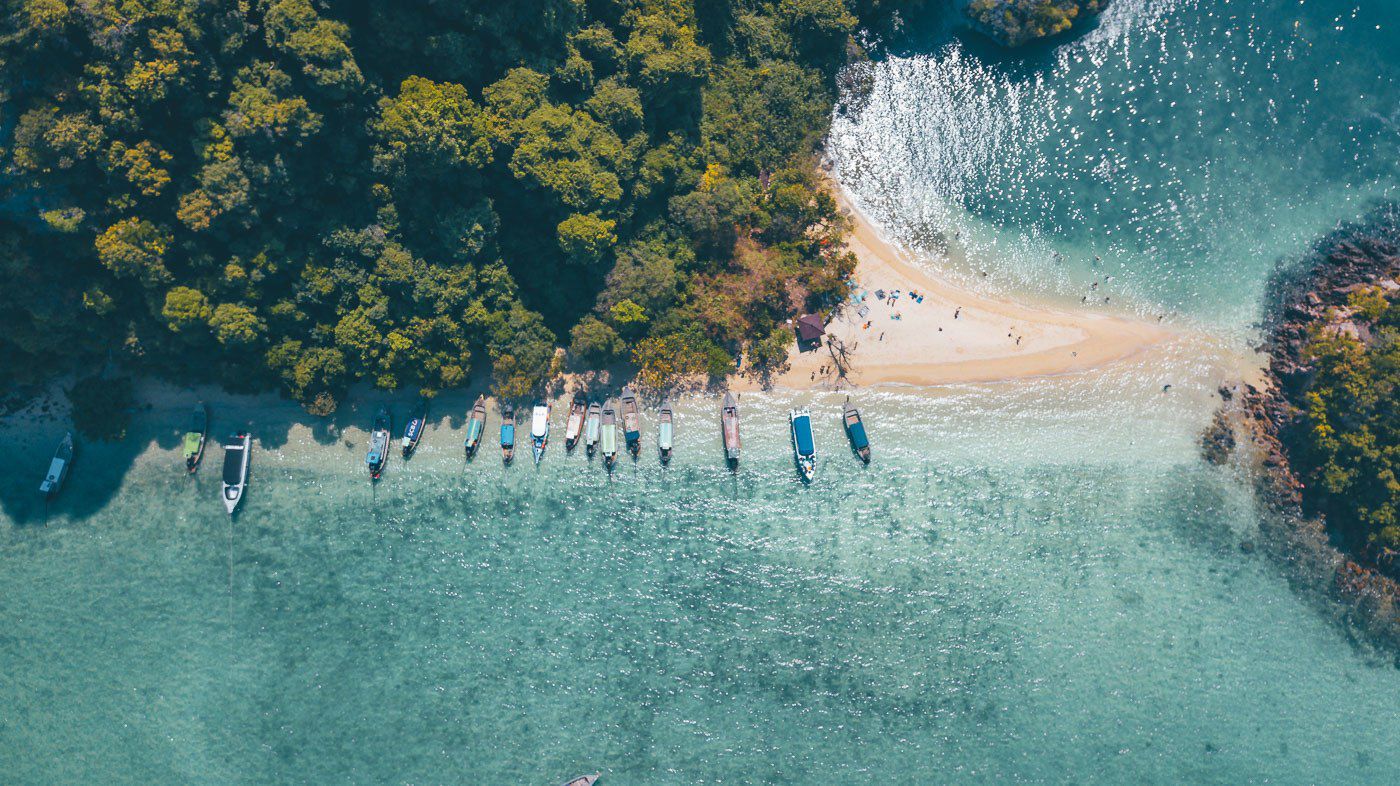 ---
Thailand Interesting Facts for Tourists
The tropical country is a tourist hot spot and millions flock to Thailand to enjoy the exquisite scenery and beautiful beaches. Thailand has a ton of interesting attractions and sights and you could easily spend months exploring the country. Whether you go on a short holiday or a long backpacking trip, here are some interesting facts for tourists.
It is cheaper to rent a moped than take a cab, and it's a popular way to get around for locals and tourists. The roads are a bit manic, especially in Bangkok, so be careful if you're a first-time rider.
If you go watch a movie in Thailand, don't be surprised when everyone in the movie theatre stands up and starts singing along to a song on the screen. That would be the national anthem, and it is played before every movie. Also, you should stand if you want to avoid dirty looks, it's a way of paying respect to the much-loved kingdom.
There are around two dozen pristine, tropical paradise islands which you can hop between in Thailand. They're all pretty different, ranging from five-star glamour destinations to slow beach bum life. Many tourists get sucked into the island life and end up staying months, or even years. You've been warned.
The country's main international airport, Suvarnabhumi in Bangkok is the only international airport in the country. It is the cheapest and most convenient way to enter Thailand. Around 45 million people go through this airport every year.
In fact, Bangkok was ranked as the most visited place on Earth in 2016. This is easy to believe once you take in the crowds, traffic jams, and bustling Bangkok atmosphere.
Are you the dark tourist sort that seeks out morbid sites and attractions? You'll be delighted by the Siriraj Forensic Museum which deals with all things death. It even has a mummified serial killer on display. This is a hit or miss kind of place, definitely not for anyone who gets queasy easily.
Thailand is the host of the famous Full Moon Party. Every year, the island of Koh Phangan gears up for this massive festival featuring electronic music and fire shows.
Thailand is an amazing place to go scuba diving. The diving spots are some of the best in the world, and the prices are some of the lowest. A winning combination for experienced divers, or newbies looking to get their license. If you have the pleasure of exploring the reefs in Thailand, you have the opportunity to see amazing marine life such as manta rays and whale sharks.
There is a massive number of temples in Thailand. You'll probably visit a couple as some are very famous, or interesting, or ornately beautiful. Remember to wear modest clothing that covers your knees and shoulders, and slip-on shoes (easily removed when you go inside). Step OVER the threshold of the temple as you enter it, don't take photos and always be quiet. And never point at buddha with your unholy feet.
Beer is served on ice. This may seem like sacrilege but it's super hot in Thailand and often beer is not kept in the fridge. So you'll be thankful for the on-the-rocks beer culture.
Street food in Thailand is delicious, authentic, and cheap. Many travelers are hesitant to dive into food from dodgy looking street vendors. But the array of fragrant and tasty dishes that you'll find on the street will make you fall in love with Thai food.
Angelina Jolie made traditional temple tattoos popular in 2016. The Thai temple tattoo, Sak Yant, has blown up in popularity among tourists. The tattoos are traditionally done by monks using a bamboo needle with steel tips dipped in a communal pot of ink – Hygienic, hey?
Thailand is often called the "Golf Capital of Asia", with beautifully kept courses at a reasonable price the country attracts a large number of golfers from around the world.
'Save water drink beer' in Thailand is more like 'save yourself, drink beer.' The sentiment is still there. Tap water in Thailand is not safe for consumption, so you need to buy bottled water. However, you could just buy beer. Which costs the same as a bottle of water and ensures no germs because of its high alcohol content. You might get sick, but only because you had too much of a good time.
The Tuk Tuk is an open vehicle that essentially looks like a motorbike with training wheels. It originated in Thailand and is a popular and affordable transport option throughout Thailand.
Wat is the word for temple, Ko is the word for island and Soi is the word for the street. A crash course in Thai will help you choose the amazing places you want to visit.
The Chatuchak Weekend Market in Bangkok is one of the biggest markets in Asia. And it is impressive. You can buy pretty much anything at this market. From tasty Thai treats to traditional handicrafts and cheap clothing. Remember, bargaining is the name of the game at any market in Thailand.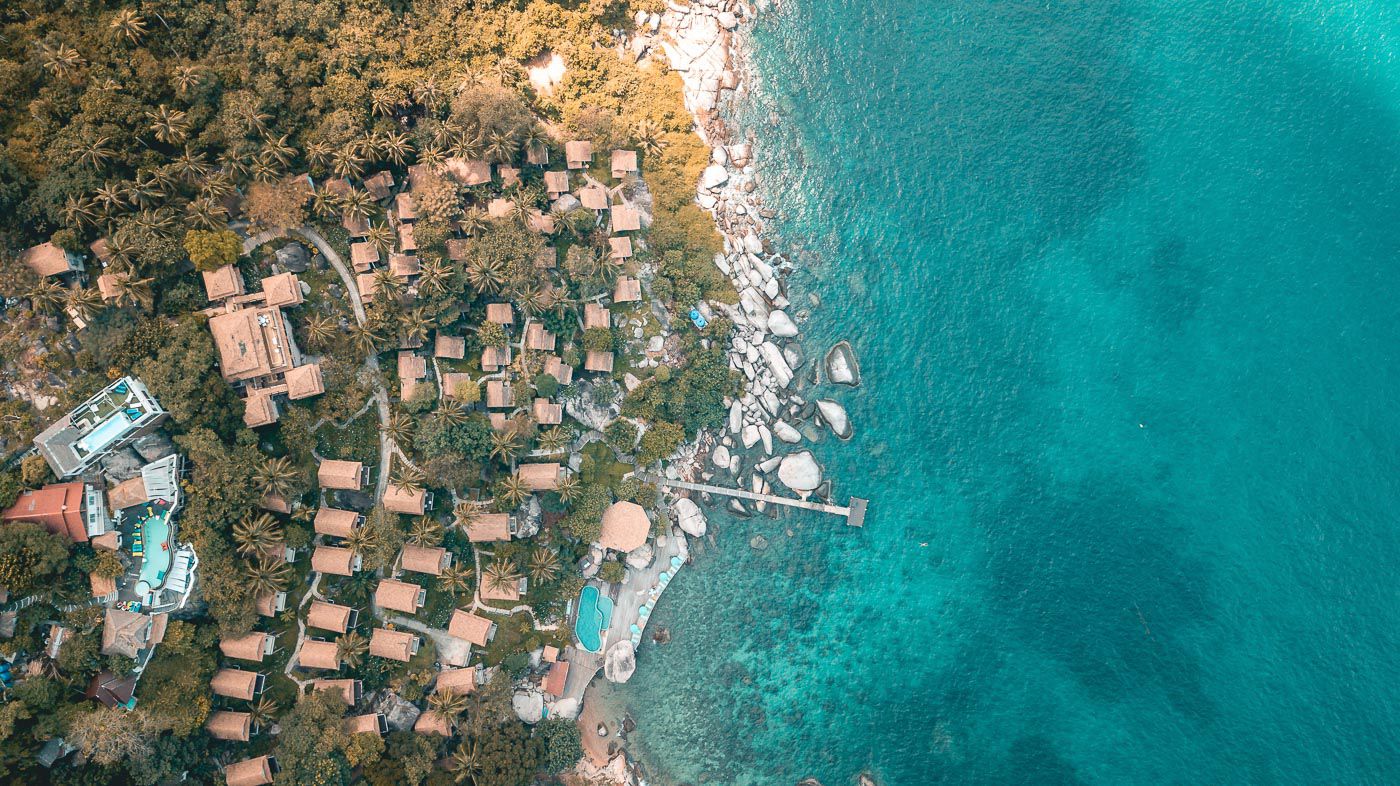 ---
Final thoughts on Interesting Thailand Facts
If you haven't already been to Thailand, some of these Thai fun facts have hopefully inspired the urge. The stunning country is full of quirky cultural traditions that might feel like a cultural punch to the gut when you first arrive, but which you will come to love.
What could be better than a land of smiling citizens, delicious food, fascinating attractions, and spectacular scenery?
Start planning the perfect Thailand itinerary so you can discover all of these awesome things for yourself.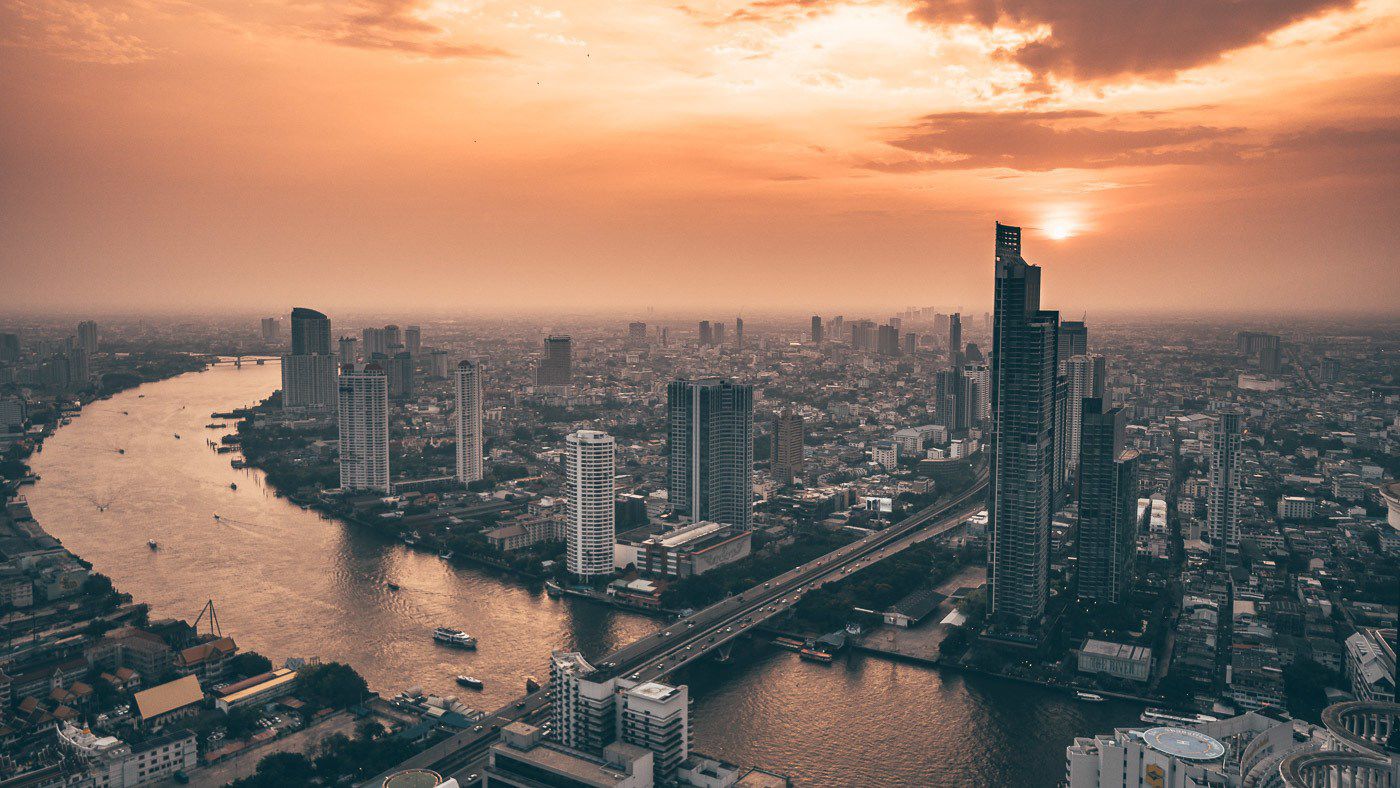 ---
PLANNING A TRIP TO BANGKOK, THAILAND, AND SOUTHEAST ASIA?
Having spent several years traveling around Thailand and Southeast Asia, my blog is chock full of helpful articles, travel itineraries, and destination guides just like this one! I'd love for you to take a quick browse through a few more of my favorites below, and as always, feel free to reach out to me on Instagram or Facebook if you have any questions! I'm always happy to help any way I can, and love chatting about Thailand!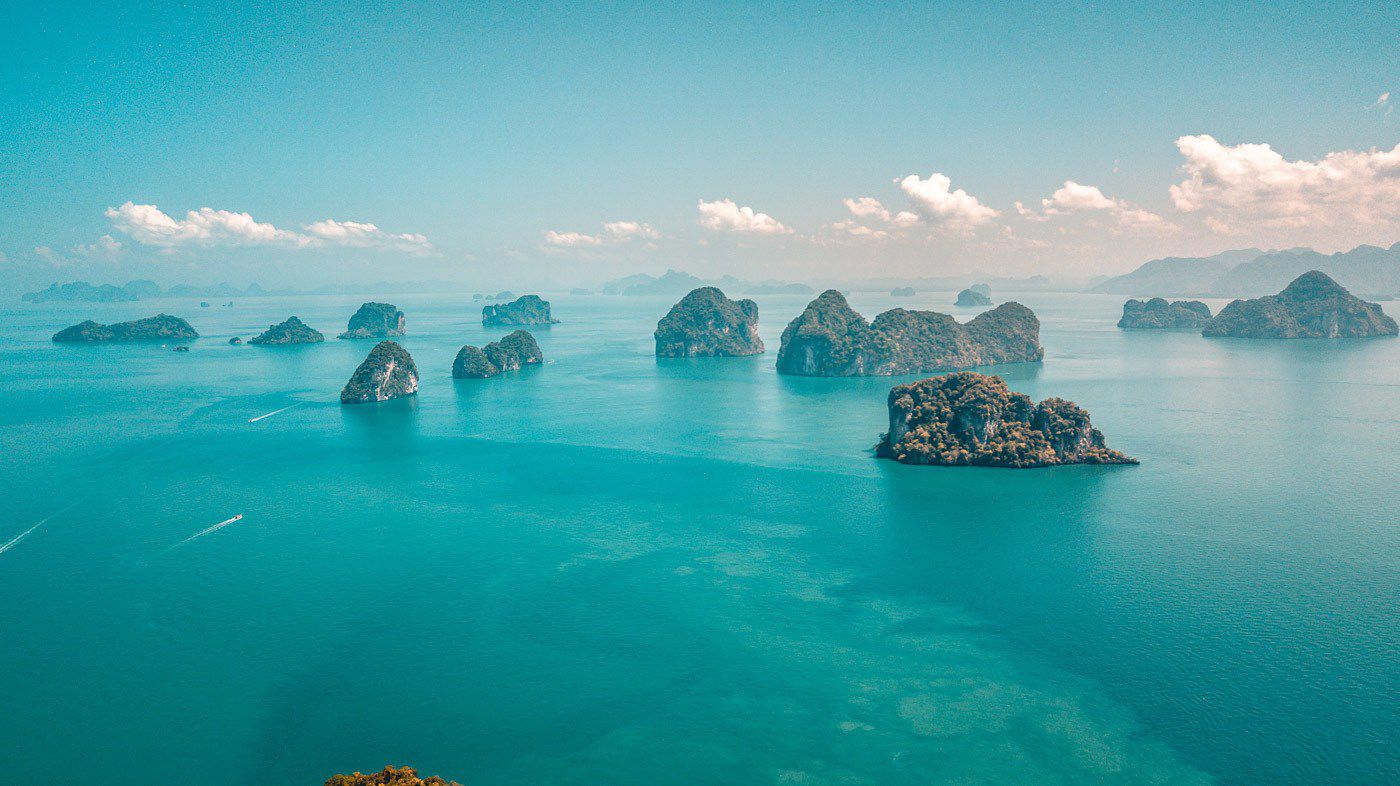 ---
Thanks for reading these fun facts about Thailand!
Share these Thailand facts with your travel crew!
https://www.jonesaroundtheworld.com/wp-content/uploads/2020/06/Facts-about-Thailand.jpg
786
1400
TravelTractionsJATW
https://www.jonesaroundtheworld.com/wp-content/uploads/2017/03/logotry-1-1-300x106.png
TravelTractionsJATW
2020-06-12 19:45:27
2020-06-12 19:45:27
73 Interesting Facts about Thailand: The Land of Smiles