Searching for your next island vacation destination? Check out 25 of the best islands in Southeast Asia for the perfect dream getaway!
There are fewer destinations in the world as beautiful as the islands of Southeast Asia.
Malaysia. Thailand. Vietnam. Indonesia. Cambodia. The Philippines.
Each is home to some of the most beautiful islands in the world and offers its own unique cultural experience. From Koh Samui to Boracay, Langkawi to Lombok, these islands are waiting for you to discover everything they have to offer.
Pack your bags, don't forget your towel and your swimsuit, and check out the 25 of the top Southeast Asia islands.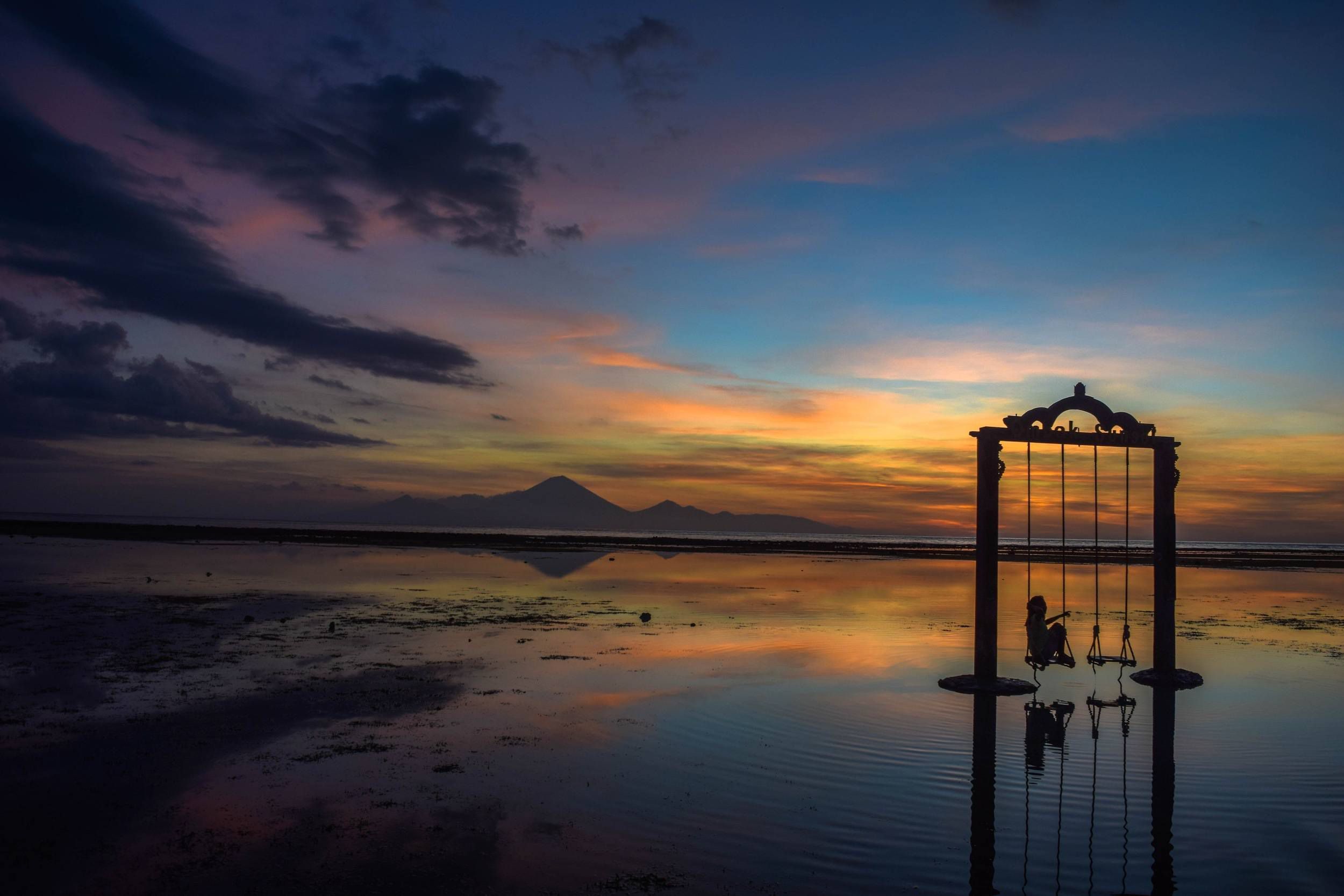 ---
The Best Islands In Thailand
Home to some of the most beautiful and well-known islands in all of Southeast Asia, Thailand is an island mecca you'll instantly fall in love with. "The Land of Smiles" is bright, colorful, warm and inviting, and its islands are something else.
From Samui to Koh Tao and everywhere in between, the turquoise waters and friendly locals on these gorgeous beaches will ensure you'll never want to leave.
---
Koh Tao
If you take the ferry from the mainland of Thailand to Koh Phangan or Koh Samui, you'll stop off at Koh Tao on your journey. But it's worth extending your stay!
This luxurious island is famous for its perfect white sandy beaches, warm Gulf of Thailand waters and is a must-visit for scuba divers. With famous coral reefs home to native and diverse marine life such as rays and turtles, Koh Tao is where you want to scuba to your heart's content. The island is teeming with scuba companies ready to make your dream vacation come true.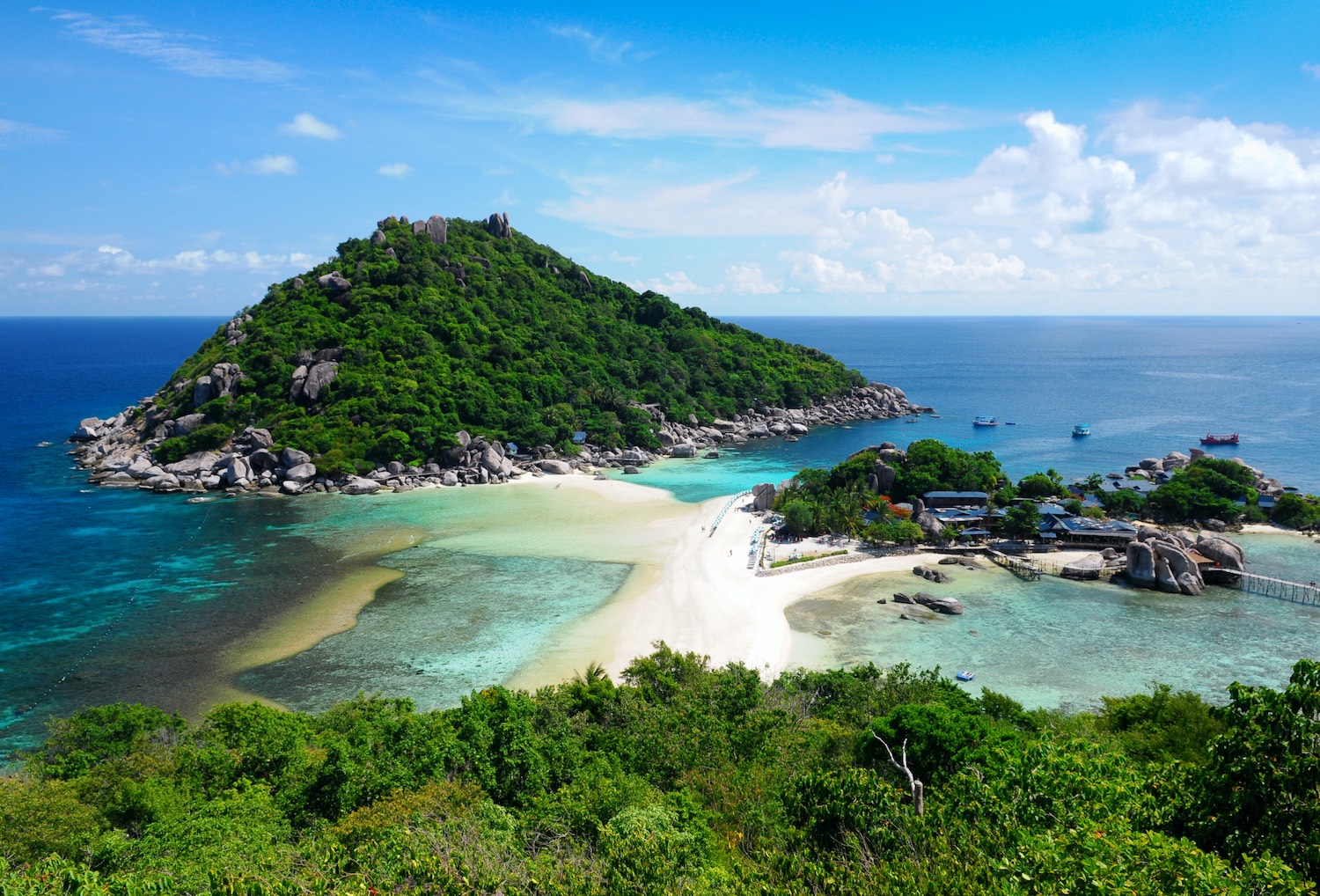 ---
Koh Phangan
Famous for its monthly Full Moon Party, Koh Phangan is a neighboring island of Koh Samui and promises just as fantastic a vacation. The south-east Thai island (Thailand's fifth largest) has the breathtaking beaches that are to be expected in this part of the world and is another alternative for scuba diving besides Koh Tao. The food here is tops, the bars chilled out, and the Koh Phangan Full Moon Party is a bucket list item you have to tick off sometime in your life.
KOH PHANGAN: Complete CINEMATIC TRAVEL GUIDE 2019 + 10 AWESOME TIPS (4K)
---
Koh Samui
A stylish island with picture-perfect beaches, accommodations ranging from cheap beach bungalows to high-end villas, and classy beachside cocktail bars, there's a reason Koh Samui is one of the most famous islands in Southeast Asia, let alone in Thailand.
Head into buzzing Chaweng for a wild night out, visit the elephant and monkey sanctuaries, browse the awesome night markets in Bophut, take a day trip to Ang Thong National Marine Park, or simply sit and watch the sunset on one of the island's many beautiful beaches. The choice is yours.

---
Koh Phi Phi
Since the movie 'The Beach' showcased the immense beauty of Koh Phi Phi to the world, visitors have flocked to the isolated island for a famous shot where Leo and the gang splashed in its turquoise waters. More and more luxury hotels and resorts are popping up across Phi Phi with each year that passes, and the island's perfect location between the southern tip of Phuket and the Krabi Coast makes it a dream stop off on your Thailand travels. Here's a list of 20 things to do in Phi Phi.
MAGICAL PHI PHI ISLANDS TOUR | WHAT TO EXPECT FROM KO PHI PHI THAILAND
---
Koh Lanta
Located in the Andaman Sea with Phuket as its south-east Thailand neighbor and close to Phi Phi and Krabi, Koh Lanta is a large island that is significantly less crowded or "touristy" than the busy Phuket. You can expect stunning beaches, many of which you can expect to have all to yourself bar a few monkeys, tropical rainforests, Koh Lanta National Park, hidden caves, and a charming Old Town dotted with bamboo huts and home to friendly locals. This is the perfect island to snorkel and take in the unique marine line. Don't miss the epic Long Beach.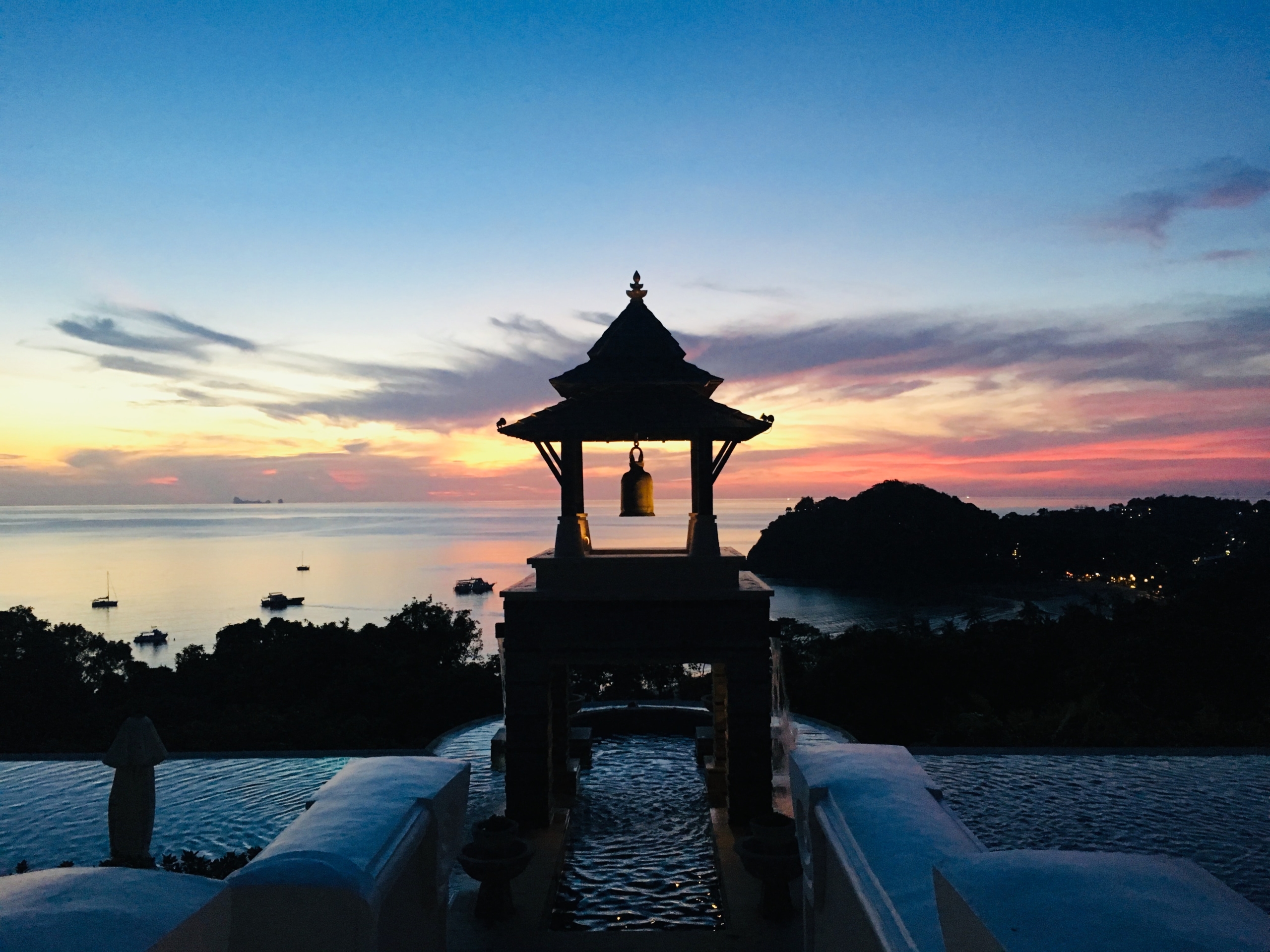 ---
Phuket
Arguably the most famous island in Southeast Asia, Phuket continues to impress visitors from across the world who travel here for a cheap and cheerful beach escape that is also family-friendly. This Andaman Sea island has crystal clear waters and white sand beaches that make this part of the world-famous while also brimming with bars, clubs, restaurants, markets, and experiences. Don't miss a visit to the colorful Old Town and the Big Buddha. The sandy beaches obviously go without saying.
Phuket (Thailand) Travel Guide 2023
---
Krabi
Located on the south-west Andaman Coast of Thailand near Phuket and Koh Phi Phi, the latter of which is one of its over one hundred offshore islands, Krabi is laid-back and beautiful, with a landscape that is varied.
Of course, there are the perfect white sand beaches and jade waters off the Krabi coast, but the interior of Krabi is a jungle with limestone cliffs, caves, and secret waterfalls. There's so much to do in family-friendly Krabi, from snorkeling to kayaking to hiking through the jungle, and there's a plethora of hotels to stay at and restaurants to enjoy authentic Thai food at.

---
The Best Islands In Indonesia
The Indonesian archipelago is home to 17,508 islands, with nearly 12,000 of them uninhabited islands. Not only is Indonesia the largest archipelago in the world, but it's also one of the most breathtaking.
Island hopping around Indonesia is an experience like nothing else, with hotspots like Bali and the Gili Islands luring tourists looking for that laid-back beach lifestyle. There's an island for everyone in Indonesia, but let's just look at some of the best.
---
Bali
One of the best islands in Asia and an eternal favorite for visitors to Indonesia, Bali has such a unique, beautiful landscape. There's a reason so many visitors return again and again – or even move here.
Bali is a combination of rural villages overlooking rice paddies, buzzing beachside locales with happening bars, resort towns, and relaxed beachside areas with an easygoing way of life. Whatever your jam, Bali has it. I love Bali and have written so much about it. Check out my ultimate Bali itinerary to find out why some may even say it's the best island in Southeast Asia.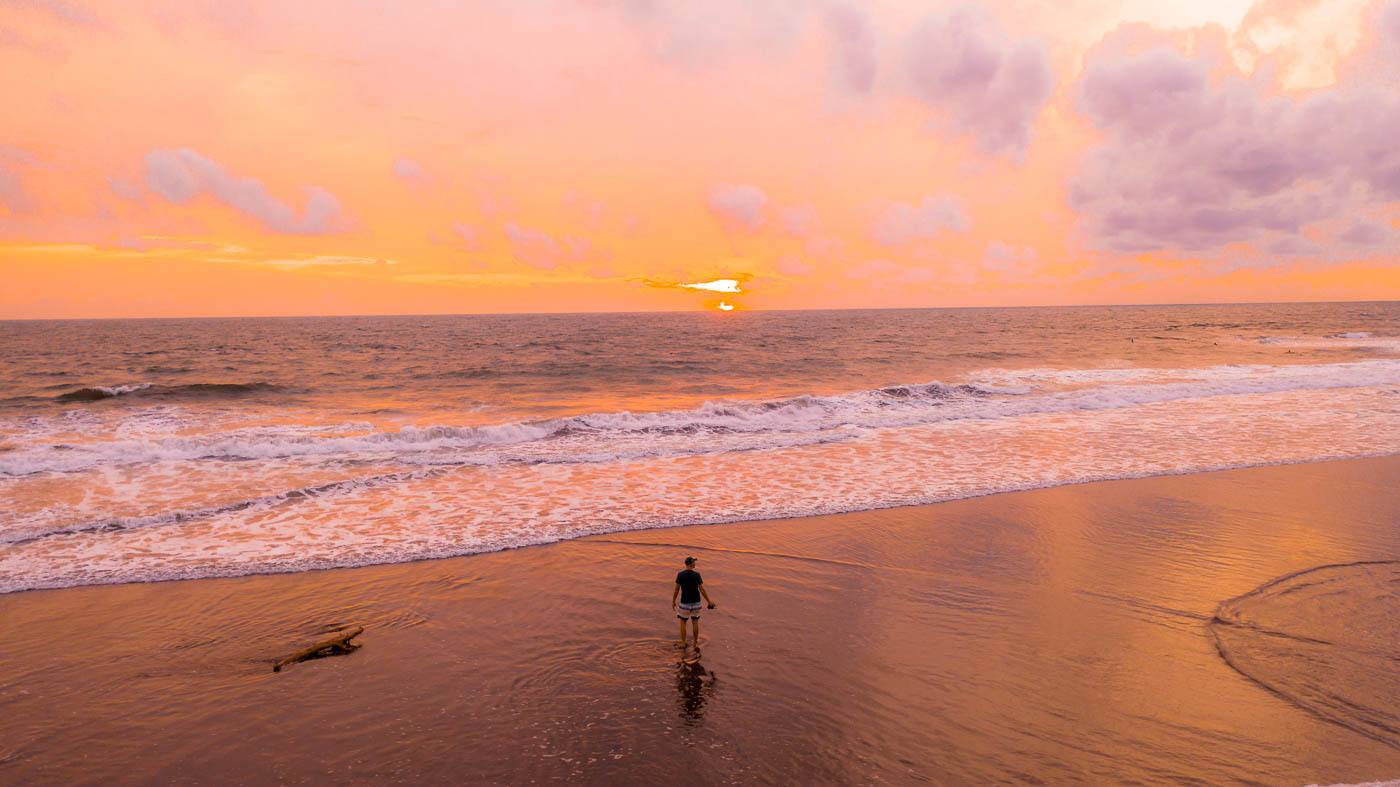 ---
Gili Air
Gili Air is one of three tiny islands known as the 'Gili Islands.' Gili Air is just 1.4km (0.8 miles) wide, but visitors to the islands can't get enough of it. The beaches here are some of the best in Indonesia, with turquoise, calm waters overlooking lush white sand beaches. Gili Air is the Gili island for relaxing, unplugging and unwinding, while Gili T is the place to let loose.
Best of Gilis - Gili Trawangan, Gili Meno, Gili Air
---
Gili Trawangan
Gili Trawangan, fondly referred to by locals and tourists as 'Gili T,' is the biggest of the Gili Islands. It's famous for its Insta-famous swings that are an epic place to take in a perfect Indonesia sunset. (see below).
Besides lazing in the warm sun on its iconic beaches, Gili T offers up tons more to keep you entertained. Known as the "party island" of the three Gili's, 15km² (5.8m²) Gili Trawangan has accommodation on offer for any budget, and here you can snorkel, scuba, bike around the island, take a day trip to the other islands or to Lombok or enjoy a refreshing cocktail at one of the many beach bars. If you need inspiration, check out my guide on the 17 best things to do in Gili Trawangan.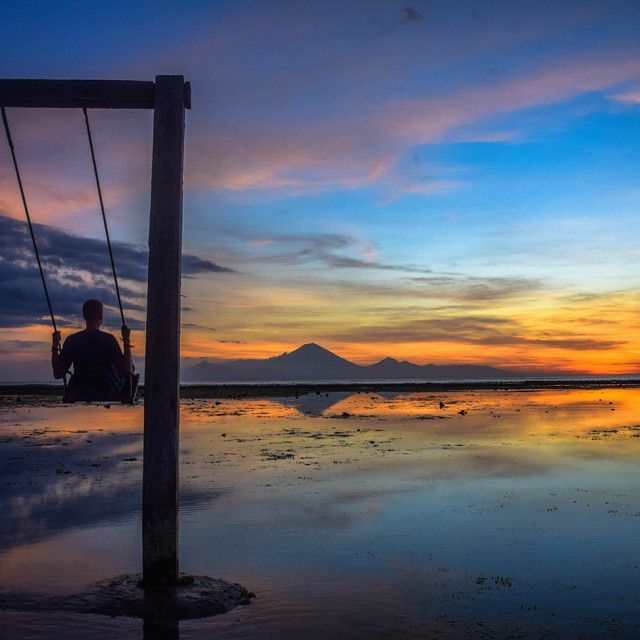 ---
Lombok
Lying east of Bali, Lombok is one of the most exceptional islands in Indonesia. Easily reached from Bali by fast boat or plane, Lombok is a dream for surfers, hikers or simply fans of a relaxed holiday by the sea. It's also home to the second-highest volcano in Indonesia. A relatively quiet island in comparison to Bali, Lombok is a special place where a day trip to the Gili Islands is easily achieved.
Why You Should Visit Lombok, Not Bali
---
The Best Islands In The Philippines
Many tourists to the Philippines prefer to stick to the beaches and islands over the cities, and with destinations like this – what's not to love? From the country's most famous tourist location Boracay to the historic settlement of Cebu, the Philippines islands are as rich in history as they are beautiful. Home to some of the most stunning Southeast Asian islands, the islands of the Philippines are a pleasant surprise and a sight for sore eyes.
---
Boracay
You've probably never seen water as brilliant or clear as the waters of Boracay, a jewel in the crown of the Philippines. The most visitor-friendly Philippines island is peppered with beach resorts near the white sand, fringed by tropical palm trees. B
oracay is the Philippines' most famous tourist destination, and in a normal year, it sees around 5000 tourists arrive on its shores per day to swim, sun themselves, drink, shop, kite surf and simply explore.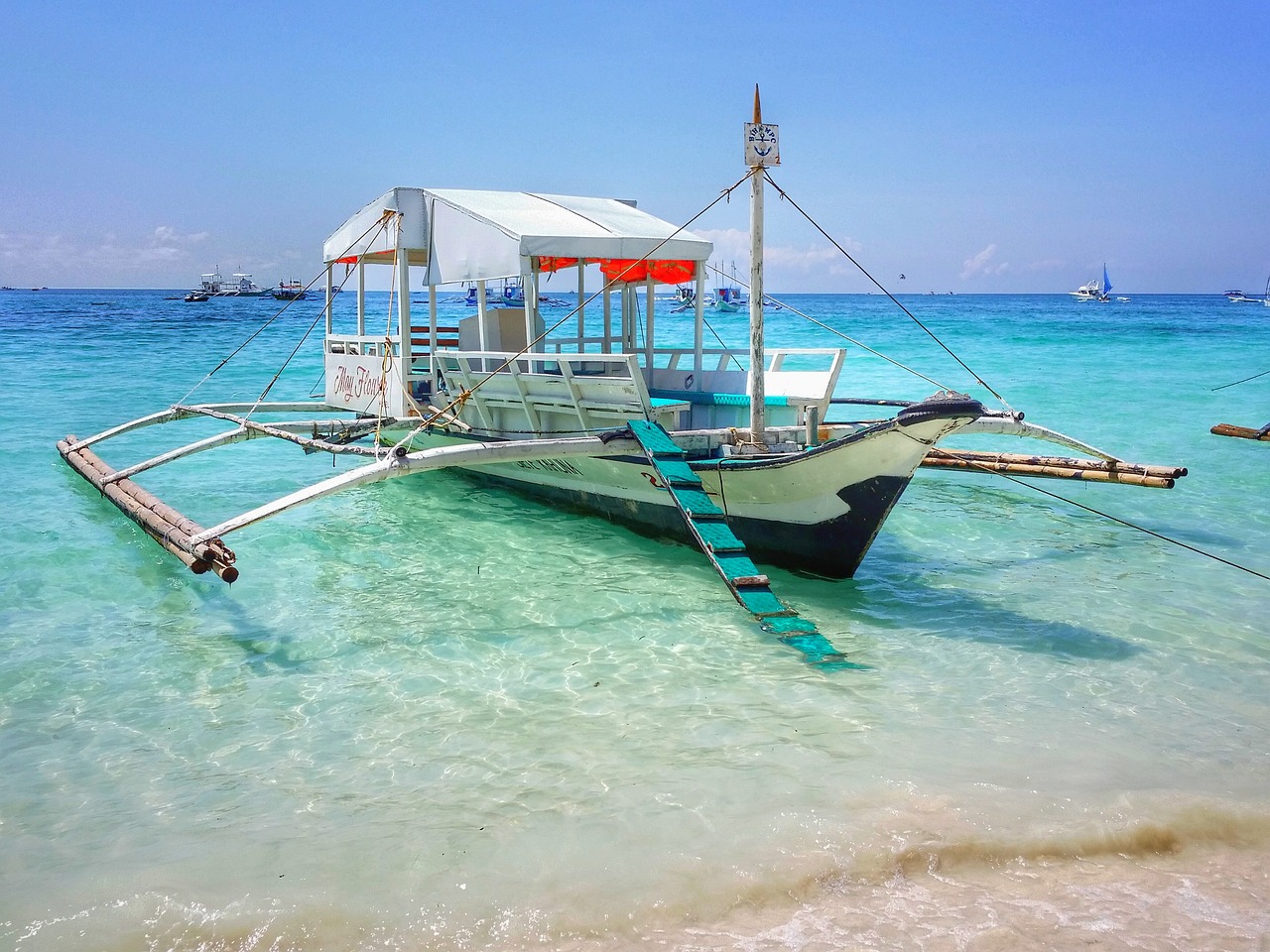 ---
Coron
The sun-drenched island of Coron is yet another beach destination in the Philippines that deserves all the praise it receives. Accessible by flying from the capital Manila to Palawan and then taking a Jeepney for about an hour, the small island in Asia is packed with activities for visitors.
Head to beautiful Kayangan Lake for epic pictures to make those at home jealous (and a swim), dive into the historic shipwrecks off the east coast, explore the lagoons and hike its mountains for top views.
5 MOST ICONIC Spots You MUST SEE in Coron, Philippines
---
Palawan
Nestled in the Western Philippines, the narrow island of Palawan is home to dreamy beaches, unique wildlife, charming fishing villages, and the popular Calauit Game Preserve and Wildlife Sanctuary. Located in close proximity to Coron, you can expect lots of waterfalls, lakes, beaches, and lagoons dotted across the rugged landscape of Palawan. The island stretches 650km (403 miles) all the way to Borneo.

---
Cebu
Surrounded by over 150 smaller islands and islets, the central Philippines island of Cebu has a fascinating history, with many remaining landmarks dating back to the country's first European settlement, which occurred in Cebu.
You'll never be short of things to keep you just in Cebu, either. Go whale and dolphin watching, scuba or snorkel through the crystal clear waters, discover waterfalls tucked deep in the jungle, hike to epic lookouts, go rock climbing and canyoning, and dine on sensational Indonesian food in a seaside restaurant. If you're heading to Cebu with kids, they will love the Jumalon Butterfly Sanctuary and Cebu Westown Lagoon.
30 THINGS TO DO IN CEBU PHILIPPINES | BEST OF CEBU PHILIPPINES
---
The Best Islands In Malaysia
The Southeast Asian country of Malaysia offers the best of both worlds – glittering cityscapes and some of the best islands to visit in Southeast Asia.
If you're yearning for an escape from the busy streets of Kuala Lumpur on your travels, Malaysia offers some magnificent islands just a hop, skip and jump away. From the beaches of picturesque Langkawi to a day trip to fascinating Sipadan Island, Malaysian islands are where it's at.
---
Langkawi
With an archipelago of over 100 islands and islets, Langkawi is Malaysia's most popular island escape. The majestic Southeast Asia island is home to idyllic beaches with white sand and picture-perfect water, with beachside shisha bars serving up fruity cocktails.
The interior of Langkawi is a lush jungle home to native wildlife, birds, and towering mountains that make for an eye-catching backdrop. Take the cable car up over the rainforest canopy to the mountainside viewing platforms.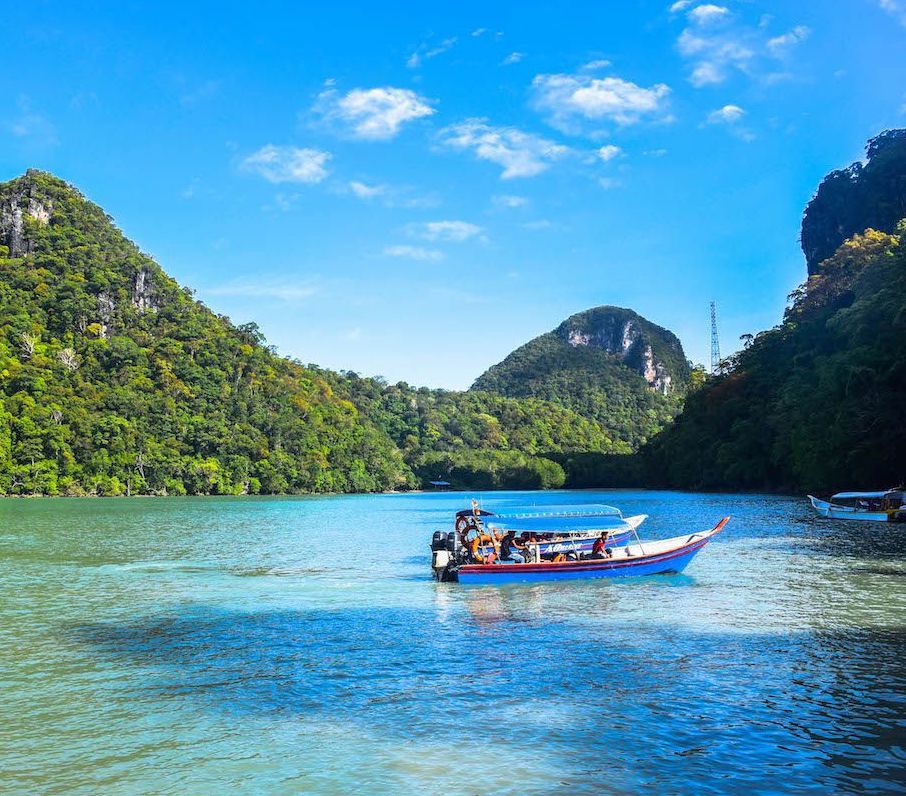 ---
Redang Island
One of the largest islands of Malaysia, Redang Island, can be reached by plane from Singapore or Kuala Lumpur or by ferry. The dense jungle provides a stunning backdrop to the blue waters of the white sand beaches.
Similar to another Malay favorite, Tioman Island, there's some top-notch diving here – you'll be sharing the water with turtles and groupers – as well as a jungle trail that crosses the island. Say hello to the monkeys on the way! Redang Island is home to upmarket resorts with spa treatments on offer. This is the Malaysian island to really rest, rejuvenate and regroup.
Redang Island | Pulau Redang | Laguna Redang Island Resort | What To Expect In 3 Days 2 Nights
---
Sipadan Island
The only oceanic island in Malaysia, Sipadan sits atop extinct volcanic cones and living coral, which took thousands of years to form. Part of a marine-protected area home to more than 3000 species of fish, Sipadan Island is renowned as one of the best dive spots in the entire world. But you cannot stay in Sipadan.
Accommodations are located on Mabul and Kapalai islands an hour or so away by boat, and permits are required to dive in Sipadan. Less than 200 permits are available per day. This is a special place that locals are keen to protect at all costs!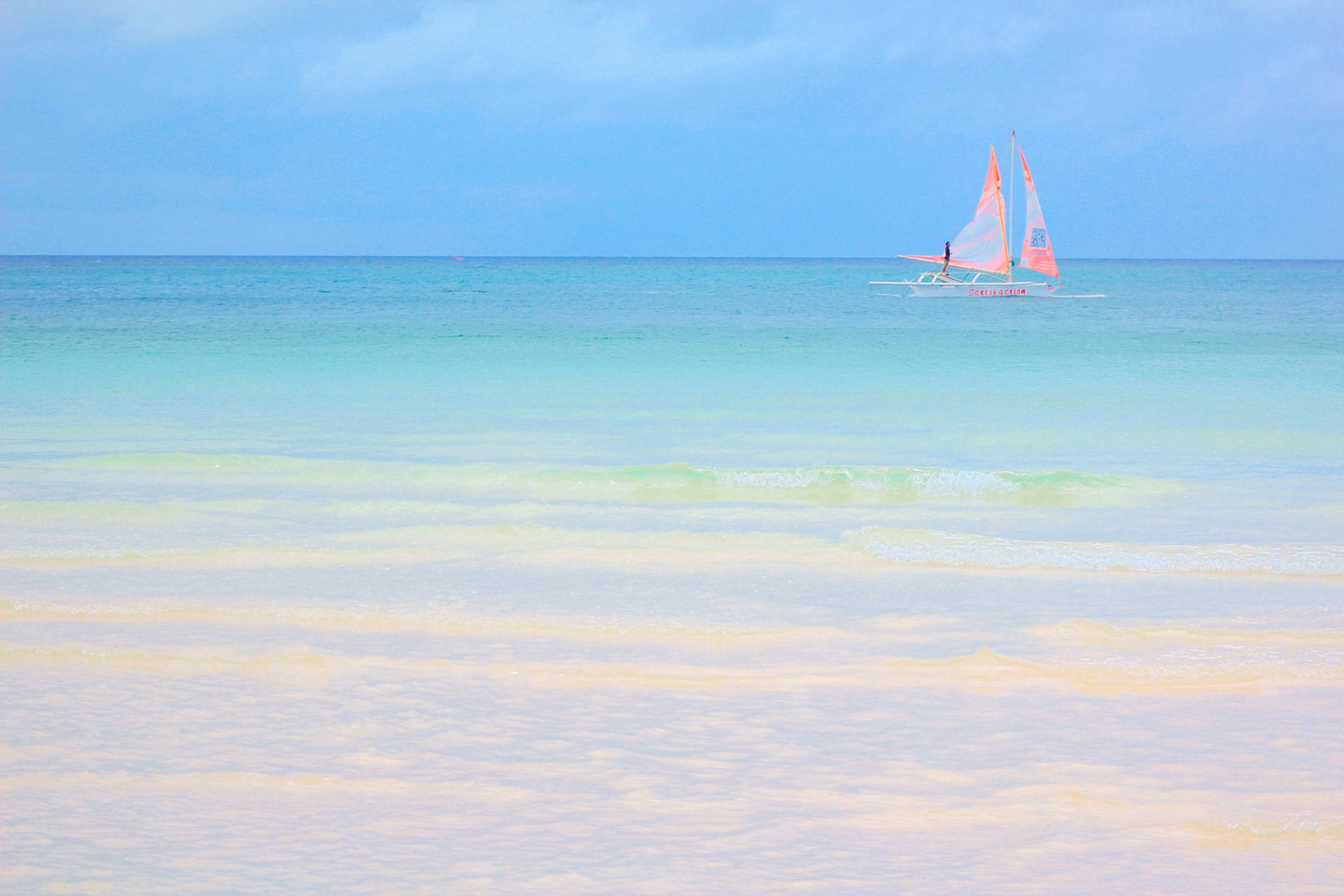 ---
The Best Islands In Singapore
Although small, the city-state of Singapore is one of the most incredible destinations on the planet. While the city is a green oasis, Singapore also has some of the standout islands in South East Asia. If you find yourself in Singapore and are craving a local beach getaway, you can't go past Sentosa Island and Bintan.
---
Sentosa Island
Singapore is one of the safest countries in the world, and it's a family-friendly one at that. Sentosa Island is somewhere both big and small kids will love, mere minutes away from the city streets. There's always something to see and do in Sentosa, from themed attractions to big events, idyllic beaches and rainforests, waterparks, and so much more.
I recommend a visit to Universal Studios at Resorts World Sentosa, Sentosa Nature Discovery, and Adventure Cove Waterpark Singapore before cooling off at one of the island's many pretty beaches. Sentosa also features in my ultimate 3 days in Singapore itinerary & travel guide.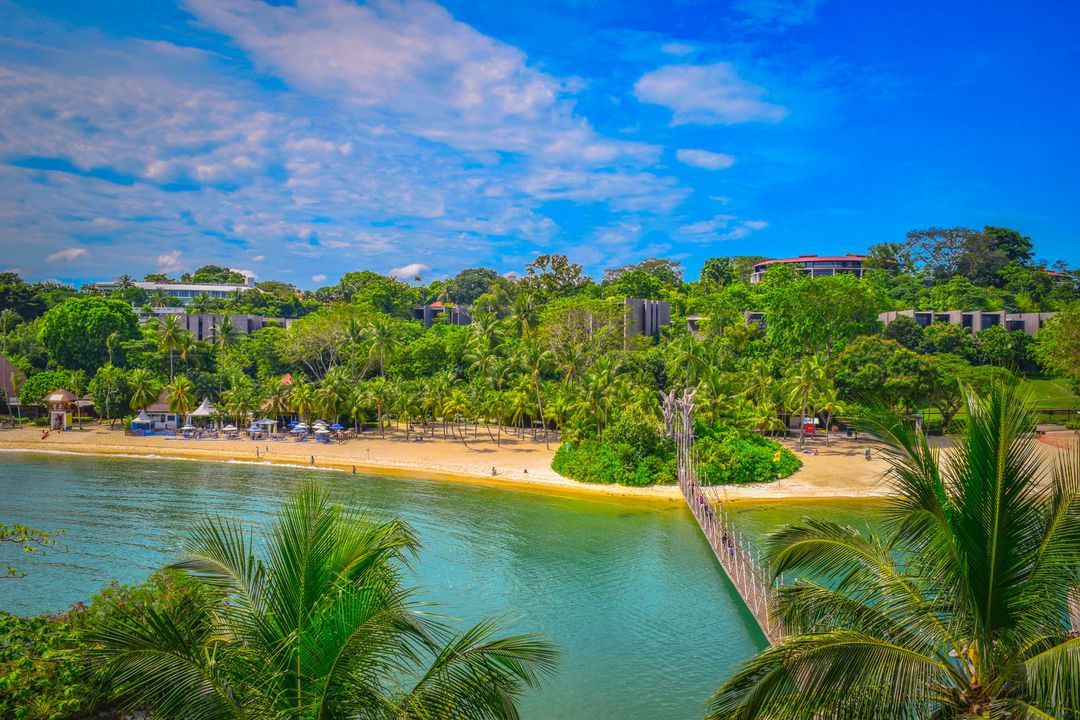 ---
Bintan Island
Okay, okay. Bintan may technically be part of Indonesia, but its location is just a 45-minute ferry ride from Singapore, so I decided to add it to my Singapore islands list. Bintan Island is an upmarket family-friendly destination with so much to see and do.
The large island is dotted by upscale beachfront resorts, each with so much on offer you'll hardly have to leave the grounds. Expect terrific beaches with warm waters courtesy of the South China Sea, watersports, temples, world-class golf courses, tiny towns, and incredible local restaurants and bars that will leave your mouth watering.
Bintan - Things To Do That You'll Never Believe Possible - Smart Travels: Episode 16
---
The Best Islands In Vietnam
The fascinating country of Vietnam welcomes more and more tourists as the years go on, with millions touching down in recent years. Some hit the bustling streets of cities like Ho Chi Minh and Hanoi in the back of a cyclo, fill up on pho and learn about the lengthy history of this beautiful country at its many museums. But when the steamy city streets of Vietnam get too overwhelming… there are the beaches. And you'll never want to leave.
---
Phu Quoc
Despite being located off the coast of Cambodia, Phu Quoc is very much a Vietnamese island — one that some may say is the best island in South East Asia. A magnet for marine life and commonly referred to as a "secret paradise," Phu Quoc's position in the Gulf of Thailand promises crystal clear, warm seawater that's good to swim in year-round and white sand beaches flanked by tropical palms.
Phu Quoc National Park, which takes up much of the island, is a picturesque jungle with hiking trails and local wildlife. Spend your time on this beautiful island eating delicious Vietnamese food, finding a bargain at the night markets, lazing on unspoiled beaches, treating yourself to a spa treatment, and learning about the unique marine life that calls Phu Quoc home.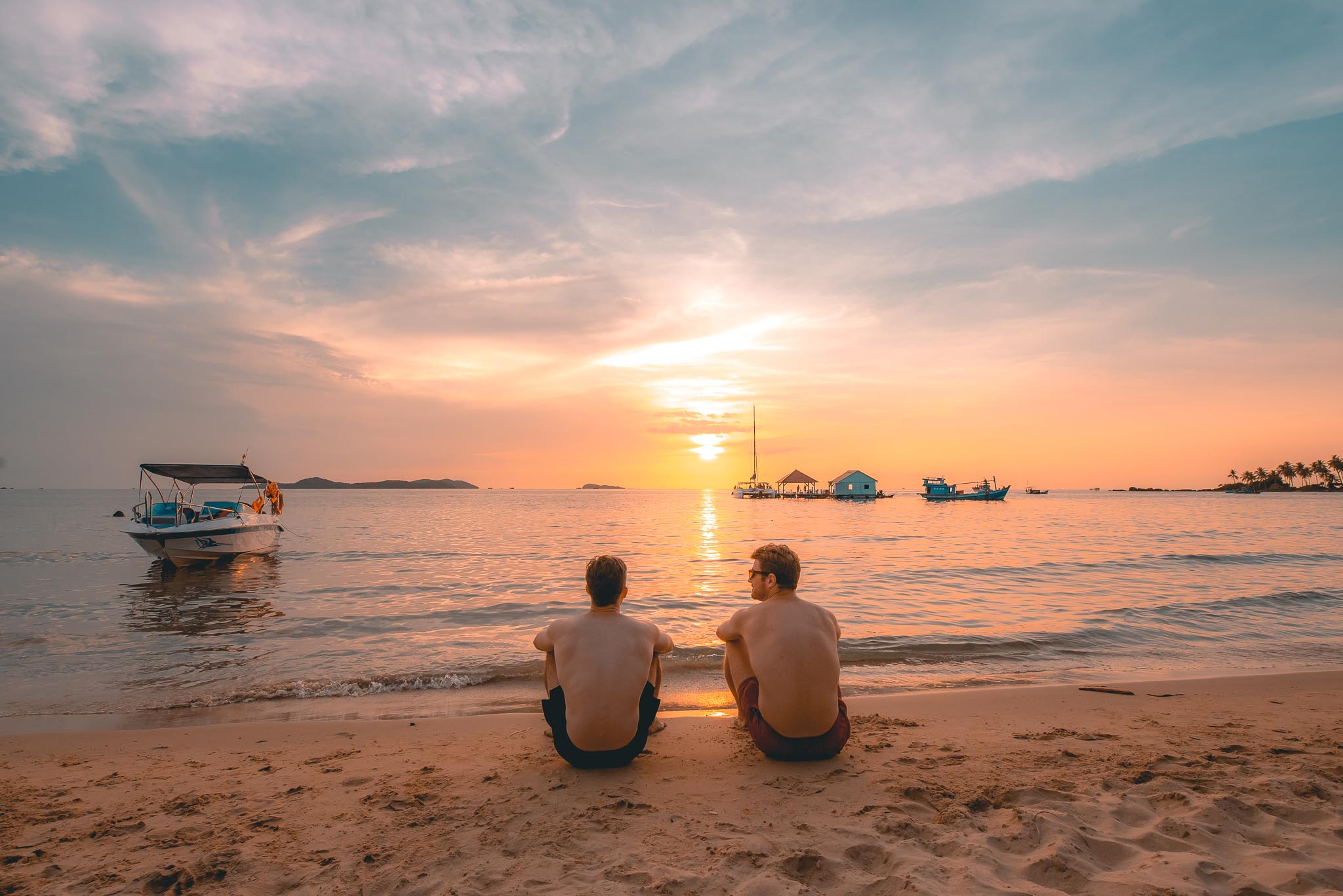 ---
Con Dao
Situated off Vietnam's south-east coast, Con Dao is an unspoiled paradise that still remains untouched by tourists. Much like the other Vietnamese islands, it's more than just picture-perfect beaches and the island vibe.
Con Dao's marine life is rich and fascinating, and turtles use the shores as a breeding ground. Historically a prison island during the French colonial period in Vietnam (you can still visit the prison cells), Con Dao is now a tropical paradise buzzing with high-end resorts, world-class diving, and so much more. It's just an hour's flight from Ho Chi Minh City or a few hours by ferry from the urban beach resort of Vung Tau.
If you're keen on a Vietnam beach break, check out my list of the 20 best beaches in Vietnam.
The Best Beach in Vietnam, Con Dao Island | 4K
---
Cat Ba Island
The largest island in an archipelago of 367 islands in Halong Bay, Cat Ba Island is a jewel in Northern Vietnam's island crown.
A little-known tropical escape popular mostly with domestic tourists, Cat Ba Island is home to pristine beaches, snorkeling and scuba diving hotspots, and local eateries serving up the best in Vietnamese cuisine. The expat-run bars here are small and laidback, the food authentic, and the beaches divine. Nearby Monkey Island is a popular day trip, and the boat trip from Hanoi to Cat Ba has some great sights. Let's go!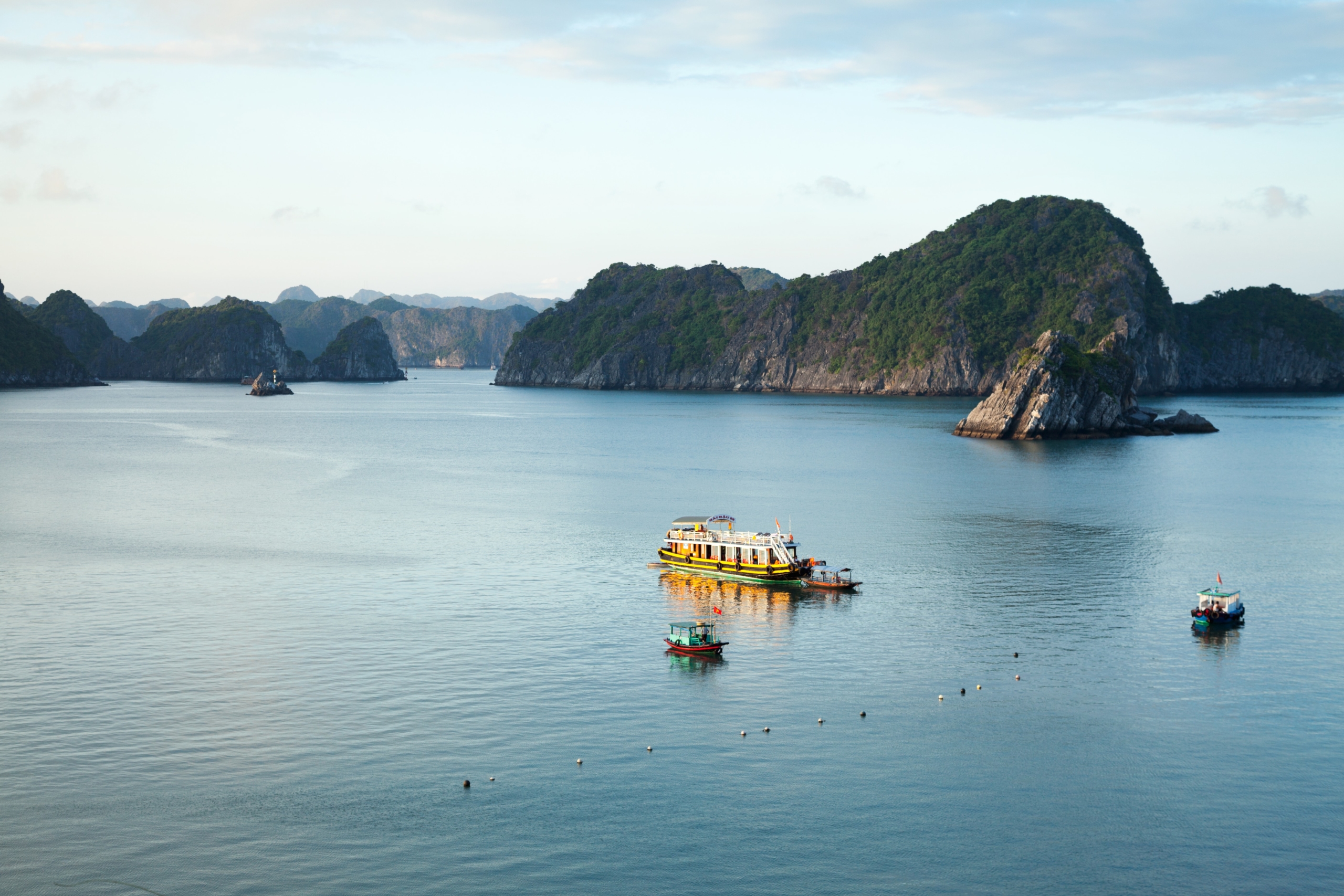 ---
The Best Islands In Cambodia
Cambodian tourism has exploded in the last decade, with visitors from all over the world falling in love with its fascinating history, busy cities, pretty villages, and beach destinations. The islands of Cambodia are as special as the locals that live on them, and with the country still a cheap-as-chips destination, you should start planning your Cambodia island getaway!
---
Koh Rong
The shores of Cambodia's Sihanoukville draw backpackers and tourists to Cambodia's mainland beaches year-round, but if you're looking to hit the islands, you can't go wrong with Koh Rong. Located off the coast of Sihanoukville, Koh Rong is a jungle paradise with stunning beaches bordered by palm trees bearing coconuts, coral reefs ideal for diving and hidden waterfalls deep in the rainforest. Those who have been lucky enough to visit Koh Rong call it the ultimate "island paradise", and I'm sure you will too.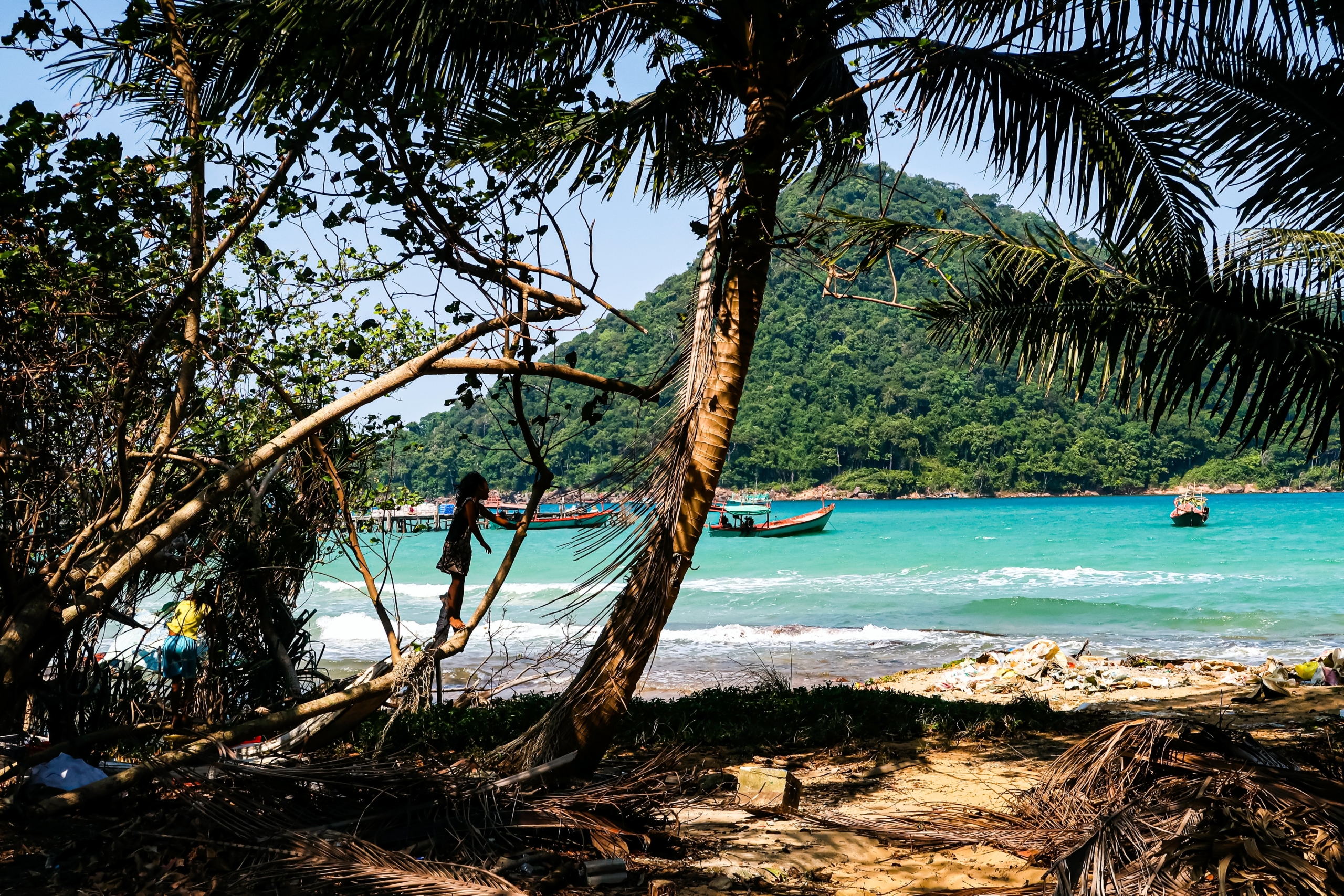 ---
Koh Ta Kiev
Another dream island situated just off the coast of Sihanoukville, Koh Ta Kiev, is a hidden gem that is yet to be discovered by the tourist crowds. Simply jump on a ferry at beautiful Otres Beach on the mainland, pay a small fee, and you'll be transported to Koh Ta Kiev, where your days will be spent swimming, exploring, and taking in epic sunsets from your beach bungalow.
The island is entirely run on solar power, so there is no internet. Take this as the opportunity to completely unplug and get back to nature in one of the most beautiful South East Asia islands!
Koh Ta Kiev Cambodia 4K | The Amazing Island
---
Did I miss any Best Islands to Visit in South East Asia?
There are thousands of islands in Southeast Asia, so I couldn't possibly include them all on my list. However, if there's a standout island you've visited and think should have made the cut, reach out! I'll check it out to see if it has the goods to be added to the list.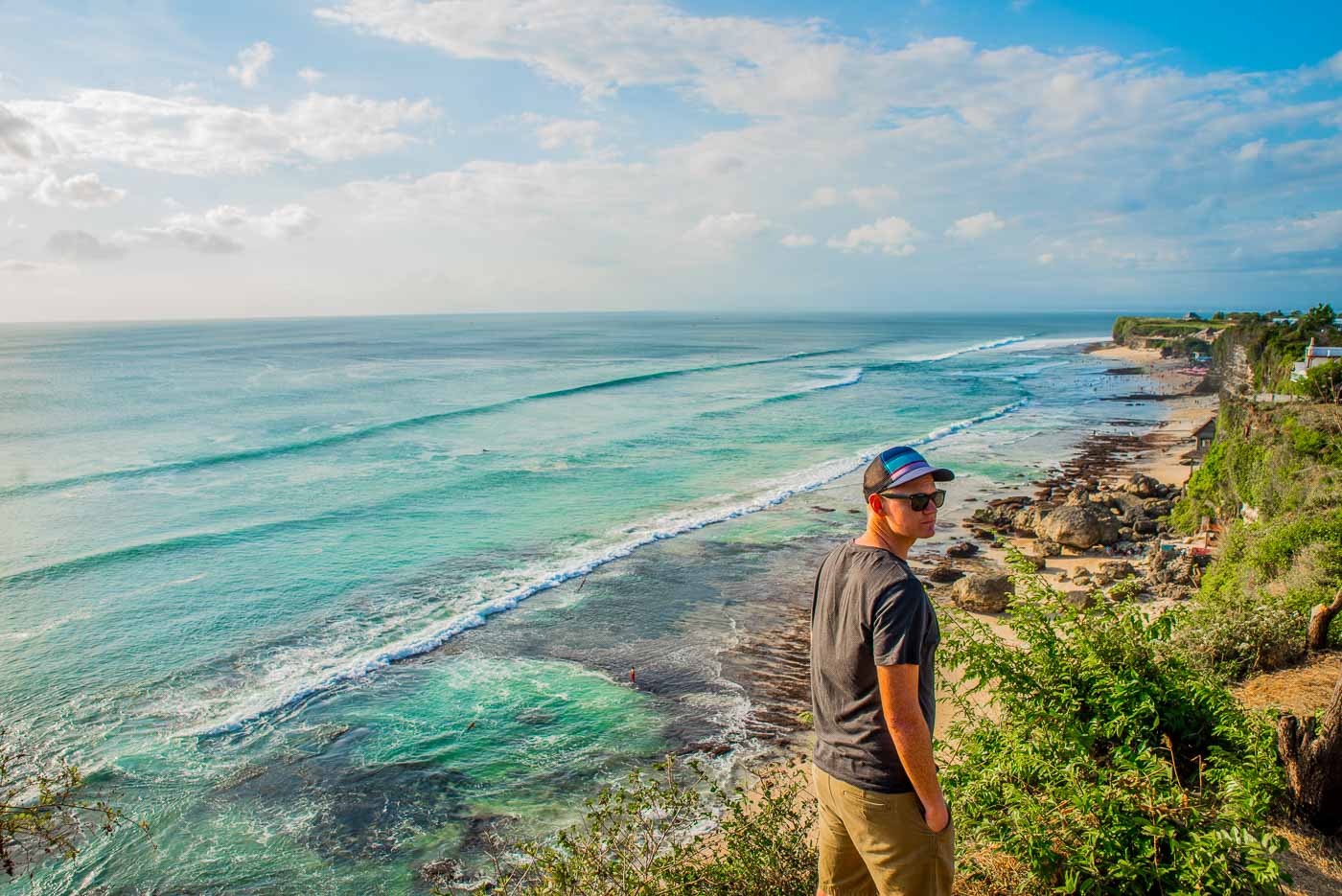 ---
Final thoughts on the paradise islands in Southeast Asia…
I've been lucky enough to visit many of the islands on this list, and all I can say is if I could just island hop for the rest of my life, it would be a dream. What would you say is the best island in South East Asia? I simply can't choose one, as there are so many I love and so many I still have on my bucket list. Have a great island vacation!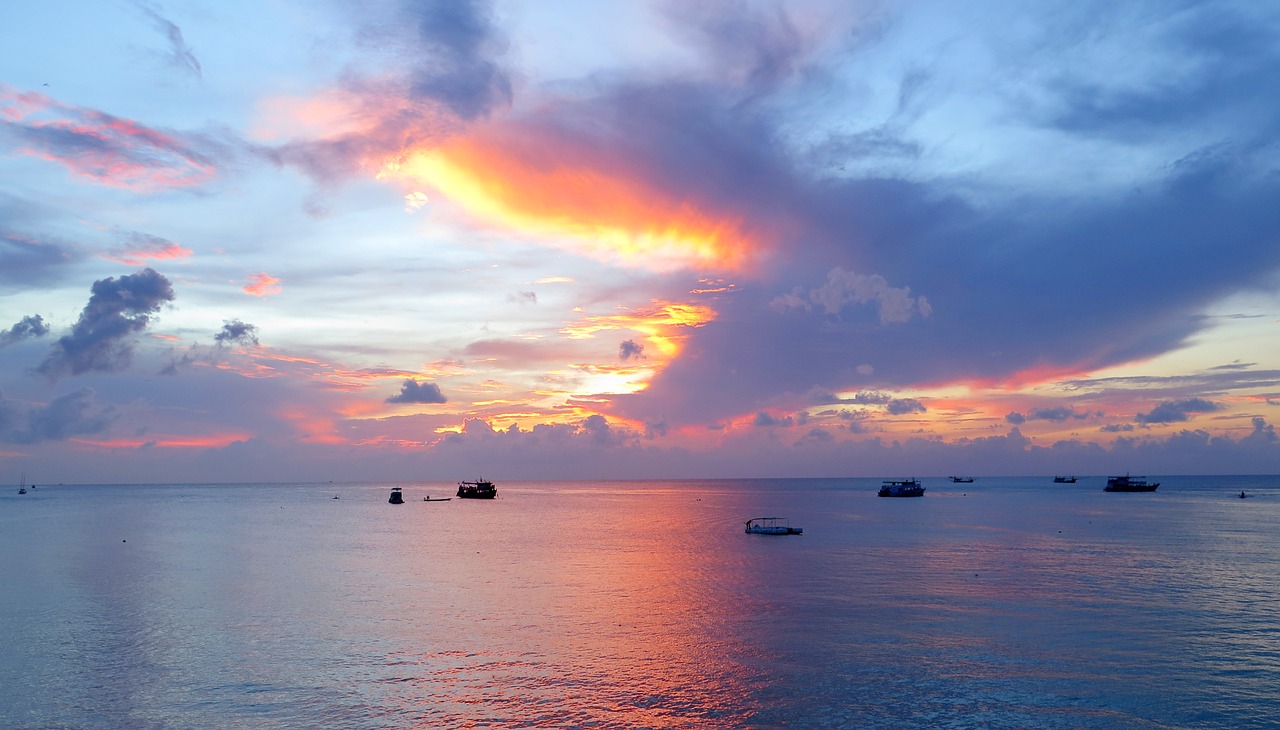 ---
MORE SOUTHEAST ASIA TRAVEL INSPIRATION…
Looking for more travel guides and inspiration for these Southeast Asian countries? No worries! Check out the rest of my Southeast Asia content.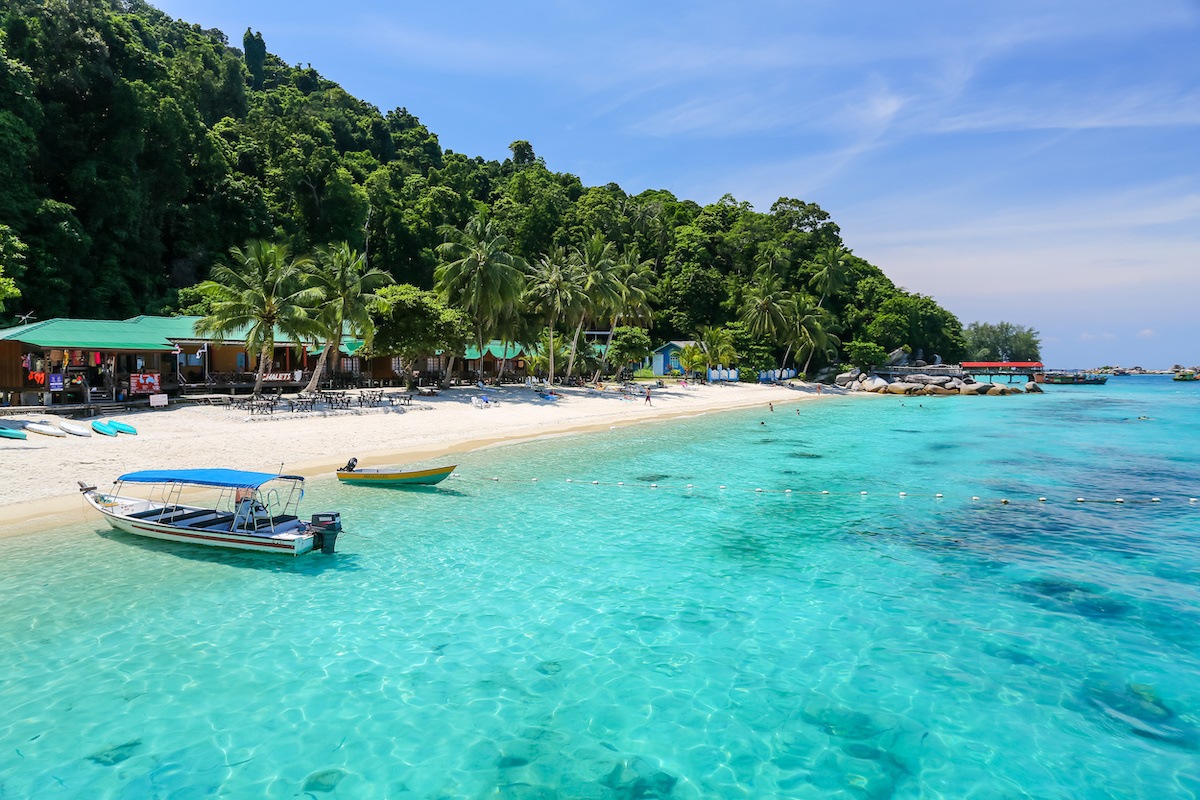 ---
THANKS FOR READING ABOUT THE BEST ISLANDS SOUTH EAST ASIA HAS TO OFFER!
Share this list with your island loving travel crew!
https://www.jonesaroundtheworld.com/wp-content/uploads/2021/04/Islands-in-Southeast-Asia.jpg
493
1035
Guest Contributor
https://www.jonesaroundtheworld.com/wp-content/uploads/2017/03/logotry-1-1-300x106.png
Guest Contributor
2021-04-06 20:39:22
2023-05-29 13:34:17
25 Best Islands In Southeast Asia: Thailand, Indonesia + More