Looking for the best things to do on Gili Trawangan!? Well, you've come to the right place, because Gili Trawangan is easily one of my favorite destinations in all of Southeast Asia!
I actually lived and worked on "Gili T" during my days as a long-term traveler, and it was such a wild and crazy experience spending a few months over there!
Gili Trawangan, located just off the coast of Lombok, is known as the "party island" of three Gili Islands, and is definitely one of the best places to party in Southeast-Asia! There are so many different bars and clubs to choose from, epic yacht parties, and the infamous magical mushroom adventures on the Gili Islands! But if nightlife/ alcohol isn't for you, I'd still strongly recommend Gili Trawangan because there really are loads of amazing things to do over there!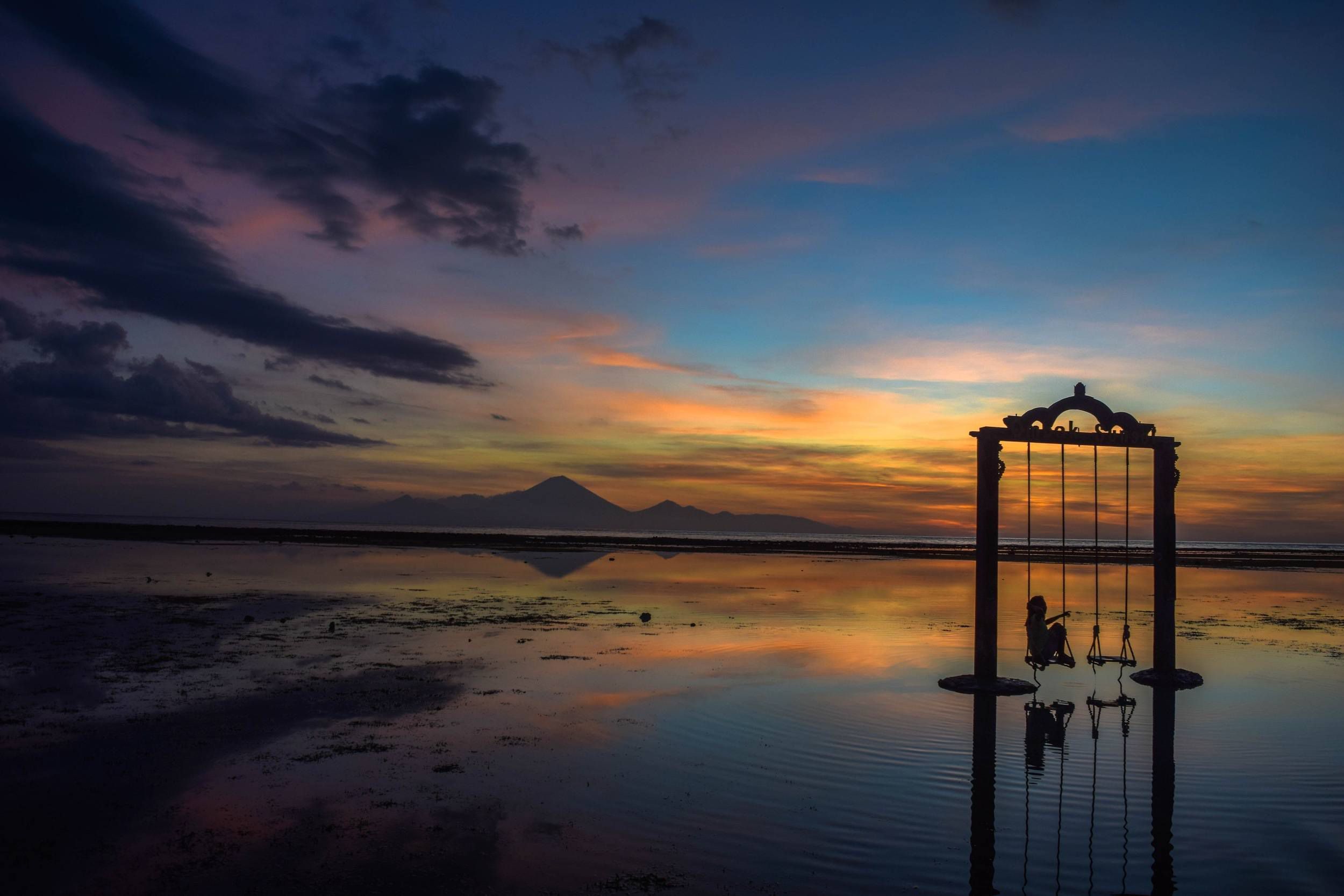 ---
From snorkeling with turtles every day just minutes from the beach, swimming in crystal clear water, scuba-diving at the dozens of different nearby dive sites, trying all the different cafes & restaurants, and marveling at the most glorious sunsets every night – you'll certainly fall in love with Gili Trawangan!
So without further ado, please check out what I think are the…
Top 10 Things To Do On Gili Trawangan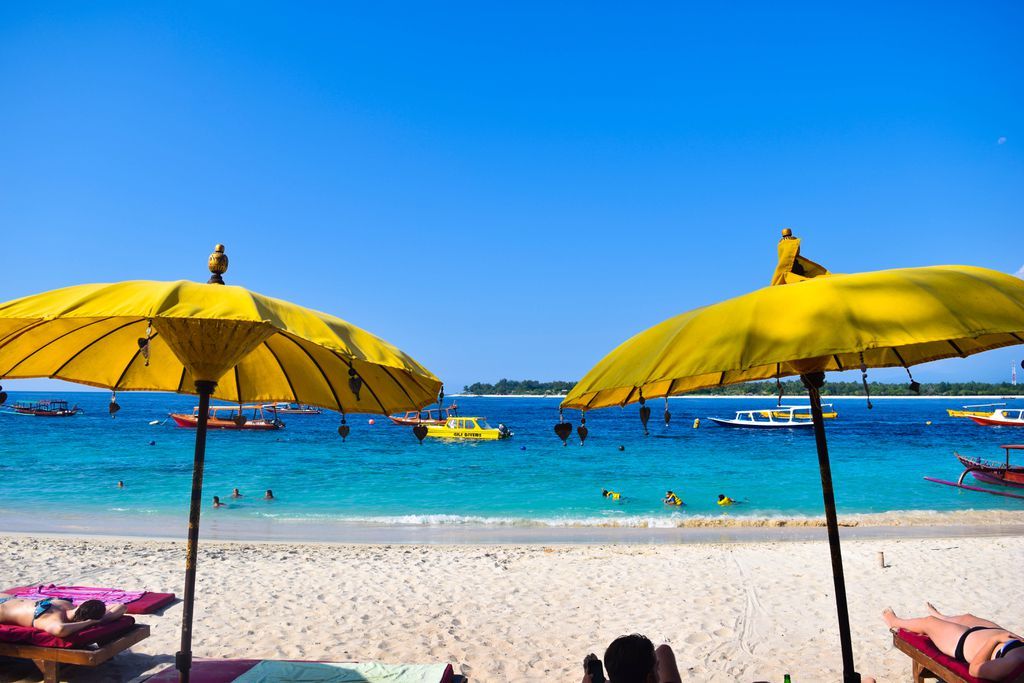 ---
1) Explore The Underwater Life
The Gili Islands are famous for its fantastic visibility, gorgeous coral reefs, and diverse marine wildlife! You can literally go swimming right off the beaches of Gili Trawangan, and you're almost guaranteed to spot a few turtles! It really is incredible, and I miss doing it every day! Turtles are most commonly always seen in the early mornings, so after a nice delicious breakfast, go out for a morning snorkel and go watch these beautiful creatures swimming around!
Scuba-Diving • Now when I lived on Gili Trawangan, I, unfortunately, wasn't able to do any scuba-diving (due to a hearing condition), but that just gives me a good reason to go back. If you're interested in scuba diving though, I'd strongly recommend booking a trip over to Komodo National Park and experience some of the most unbelievable marine biodiversity and scuba-diving in the entire world! (It's also one of the best places to do a liveaboard in Southeast Asia, as the prices are relatively affordable (compared to other popular scuba destinations).
Check out these Komodo National Park liveaboards to view dates, prices, and availability to see if you can squeeze one into your trip to Indonesia!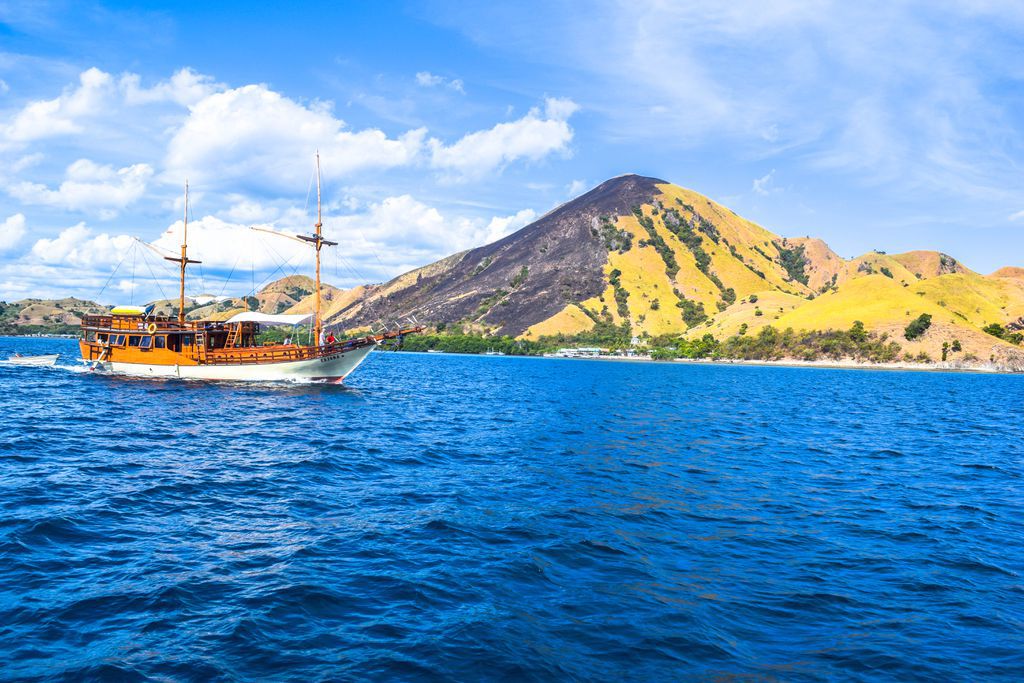 ---
Snorkeling • For the people who don't scuba-dive, I'd suggest booking one of the many snorkeling tours. They're fun, affordable, and a great way to get out on a boat and cruise around the three Gili Islands (which is also a must). You can easily book one when you're on Gili Trawangan!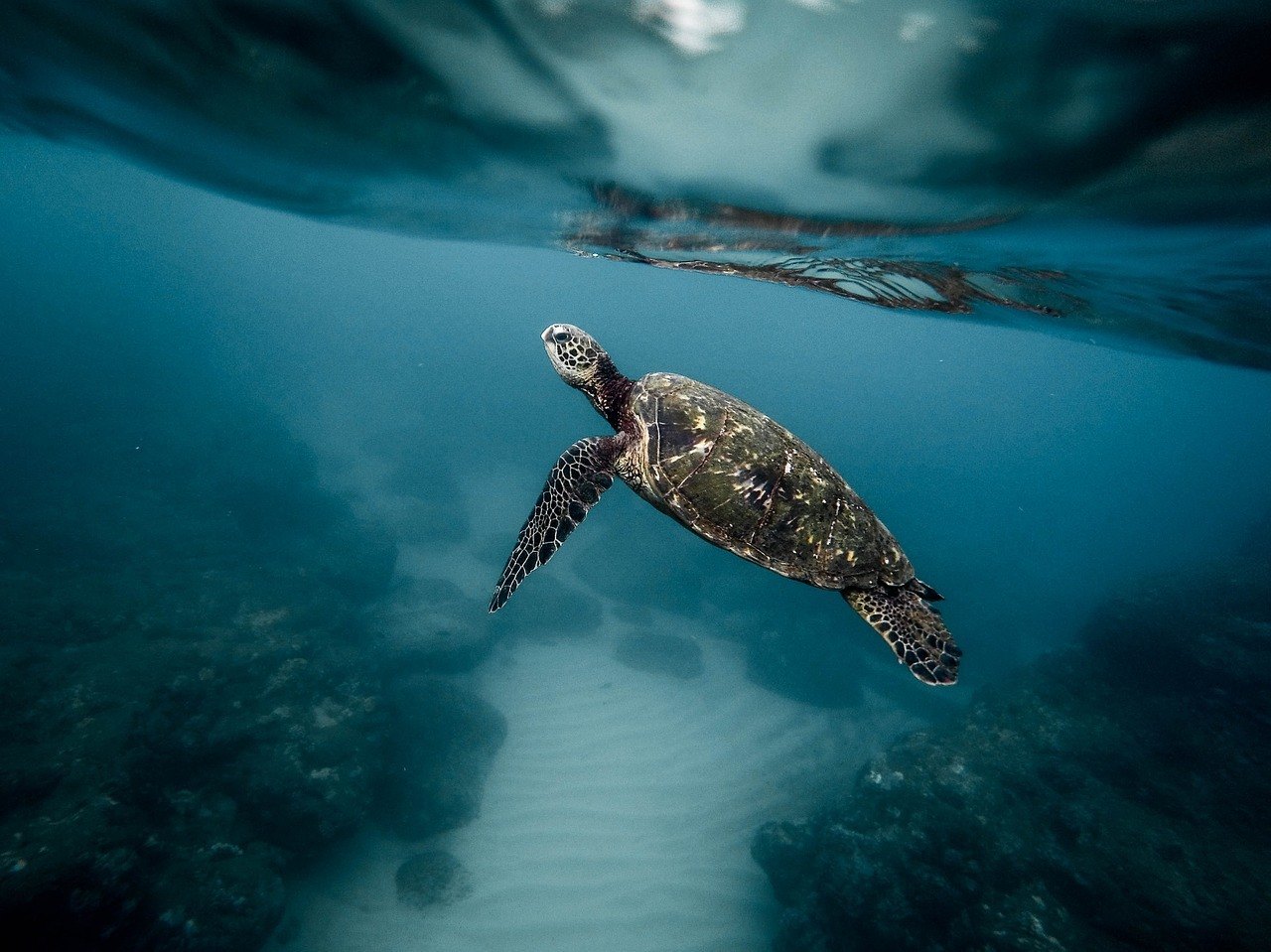 ---
2) Never Miss a Gili Trawangan Sunset
Of all my travels in South-East Asia, I honestly believe that the sunsets in the Gili Islands are by far the most beautiful (and that's really saying something)! So if you aren't watching the sunset every night, with a cocktail or coconut in your hand, you're not doing the Gili Islands the proper way!
There are tons of different small bars, beach hotels, cafes, etc, along the "sunset side" on Gili T, and they all can provide a comfy chair and beverage to enjoy while the sky turns into a wide variety of colors.
Also, be sure to make your way over (or book a few nights stay) to the gorgeous Ombak Sunset Resort for the classic "Gili Trawangan sunset swing shot" that you've probably seen on Instagram dozens of times!
I actually prefer to stay over on the sunset side of the island when I visit Gili Trawangan, and I'd recommend looking into one of these amazing Airbnb villas!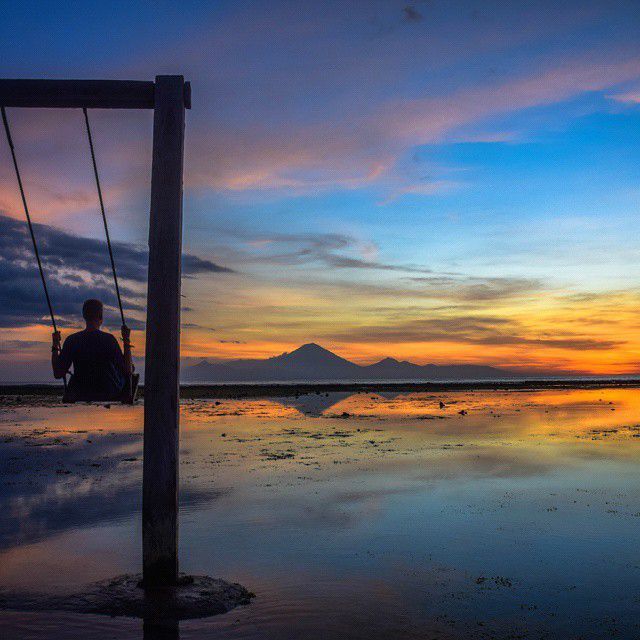 ---
3) Feast at The Night Market
No visit to Gili Trawangan would be complete without enjoying a massive meal at the Gili T Night Market at least once! The food is fresh, cheap, and really tasty!
My best piece of advice would be to go to the lower east corner grill and eat there! Basically, you'll pick out your meat skewers, and then all dishes include rice and three vegetable sides + peanut sauce. It's mouth waveringly delicious. Don't miss this place! Thank me later… ;-)
Also read: 7 Must-Try Places to eat on Gili Trawangan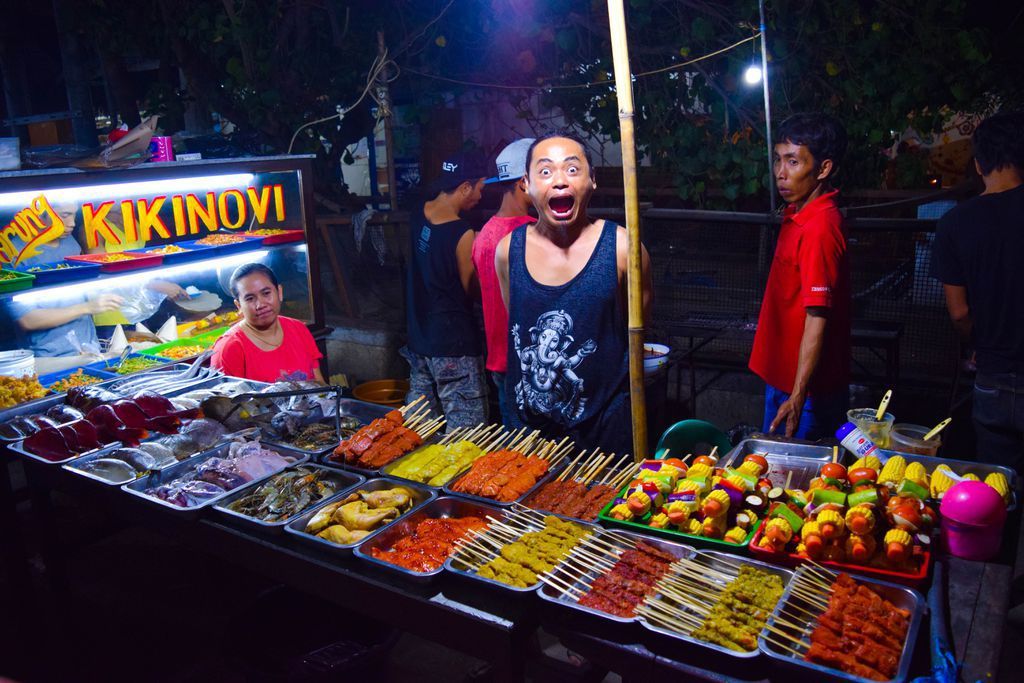 ---
4) Gili Trawangan Booze Cruise
THE WILDEST AND COOLEST PARTY IN THE GILI ISLANDS
There are very few things I enjoy more in life than drinking on a boat, in a beautiful destination, listening to great music, and being surround by fun people from dozens of different countries! While the drinks may be a bit expensive (for your standard backpacker, it's worth every penny, and it's easily one of my favorite things to do in the Gili Islands!
The DJ's play a really fun variety of music (mostly deep house, hip-hop, and EDM), there are tons of free shots being thrown around, and there are a couple swimming stops where you can jump off the boat. Believe it or not, I had one of the best days of my life on this boat, and I'll never forget that sunset sailing back to GIli Trawangan while the sky was a gorgeous shade of pink, and I was surrounded by fellow backpacker friends!
If you're looking for a good time on Gili Trawangan, then I would definitely recommend booking this Gili Trawangan booze cruise!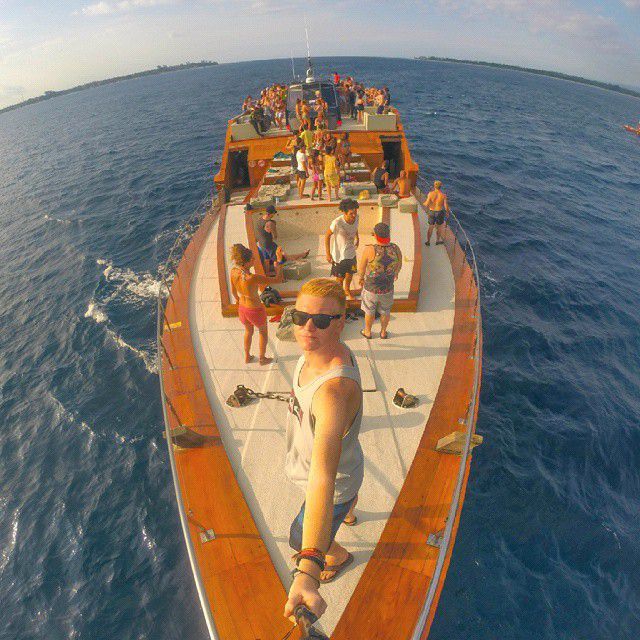 Boat Party - Gili Trawangan
---
5) Read, Rest and Relax on The Beach
When you look at pictures of the beaches on Gili Trawangan, one word always comes to mind…paradise.
The sand is soft and white, the water is crystal clear and the perfect temperature, and it's simply an amazing place to spend a day doing nothing.
Along all the major swimming beaches on Gili Trawangan are fantastic beach resorts, restaurants, and bars with comfy lounge seats and bean bags for your enjoyment. So bring a towel, some reef friendly sunscreen, and a good book – and just enjoy life on island time!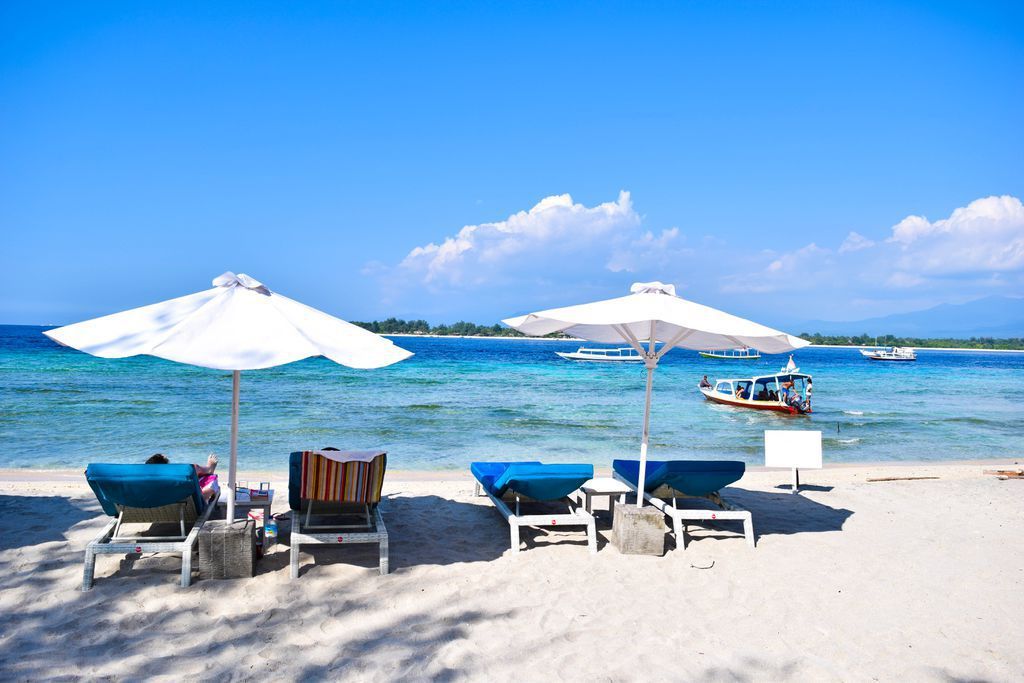 ---
6) Late Night Burger at Le Petit Grill
This is probably my favorite place to eat on the entire island.
Not only is one of the few spots that stay open 24 hours for food, but everything here is incredibly delicious! They've got a pretty decent sized menu, but are definitely most famous for their massive burgers!
I'd recommend getting the Greek Burger or the Crunchy Onion burger; which both are solid options. They'll only cost you around $6 USD, and are served with some crispy french fries!
If you've had a long night of drinking, then this is a top spot for a late night meal to soak up some of that alcohol, and help with the hangover in the morning!!
Update: Le Petit Grill is currently only accepting orders via delivery at the moment due to the earthquake, but will soon be reopening for business! If you're currently on Gili Trawangan and Le Petit Grill is open, please do let me know so I can update this article!
Read the Le Petit Grill reviews on Tripadvisor for updates as well…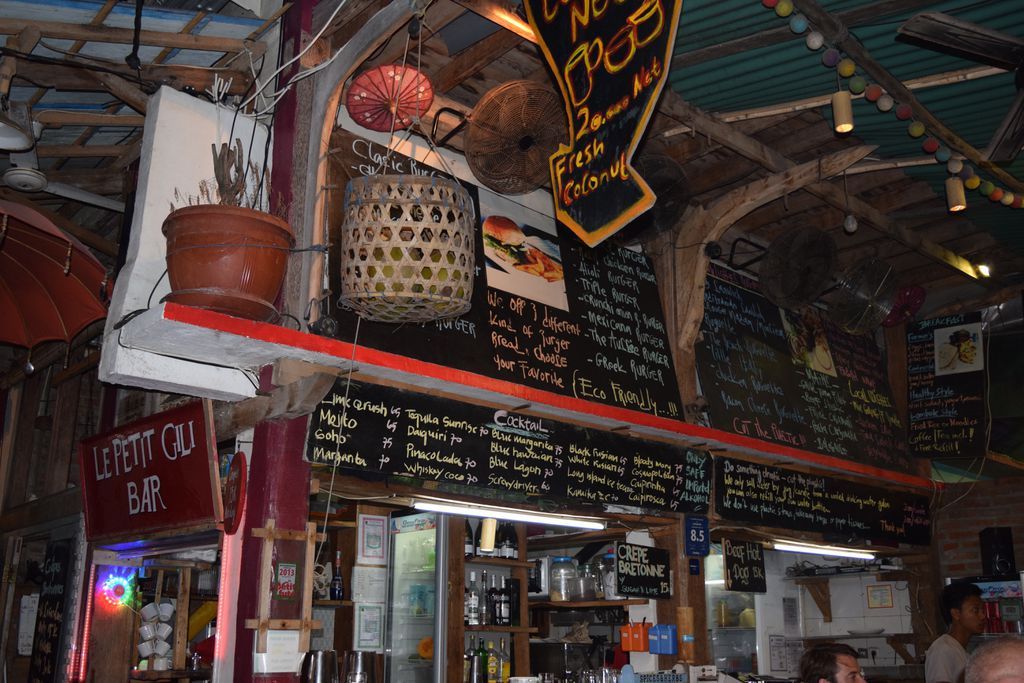 ---
7) Bike Ride Around The Island
There are no cars or motorbikes on the island, so you'll see everyone riding around on a bicycle. Gili Trawangan is a fantastic place to rent a bike, and take a fun ride around the entire island! You could even make a day of it, and stop at bars or cafes along the way, go for a snorkel, and then make your way to the sunset side to finish off the evening.
There are tons of different places to organize a bike rental from, and it shouldn't cost more than $5-10 for the day. Just be careful where you leave it, as sometimes they can be stolen unfortunately!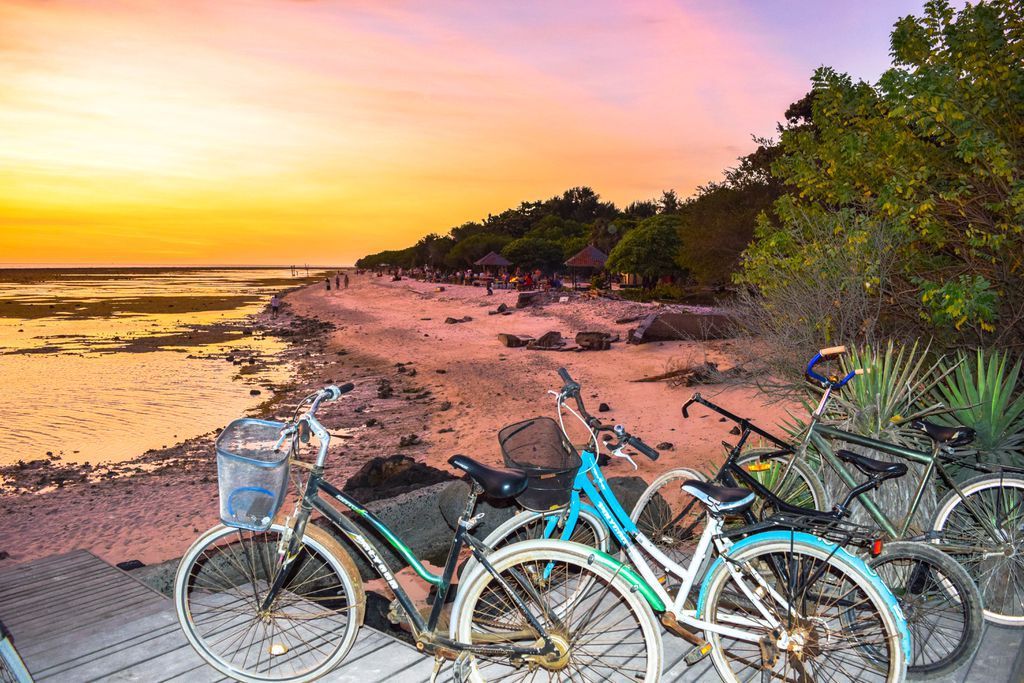 ---
8) Live Reggae Music at Sama Sama / Horizontal Lounge
When walking around Gili Trawangan, you'll see several places that advertise live reggae music. The two most popular spots are located pretty close to each other along the main stretch, but I've found that the music at SAMA SAMA is definitely my favorite.
There's a really fantastic vibe here, and it's an ideal place to chill out, enjoy a beer, and chat with some fellow travelers. It's a great spot to "pre-game" as well, before heading off on more wild pub hopping parties.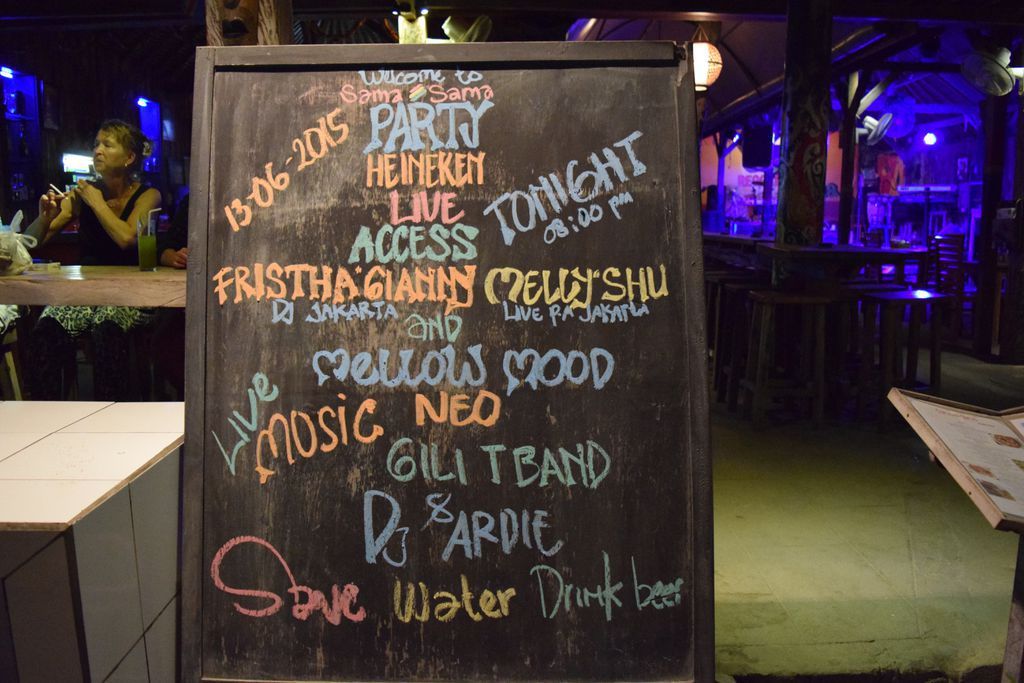 ---
9) Movie Night On The Beach
While walking up and down the main stretch of Gili Trawangan, you'll probably notice some places that advertise movie nights. It's a great activity do after the sunset, especially if you're not in the mood for a wild party. While most of the places offer free movies (as long as you purchase a drink or something), there are the movies on the beach at Pearl Beach Lounge that costs 50,000 IDR and includes a crappy juice.
Most of the movies are played at 7:00 P.M and 9:00 P.M. Just be on the lookout for the signs outside the venues to see which movies are on the schedule each evening!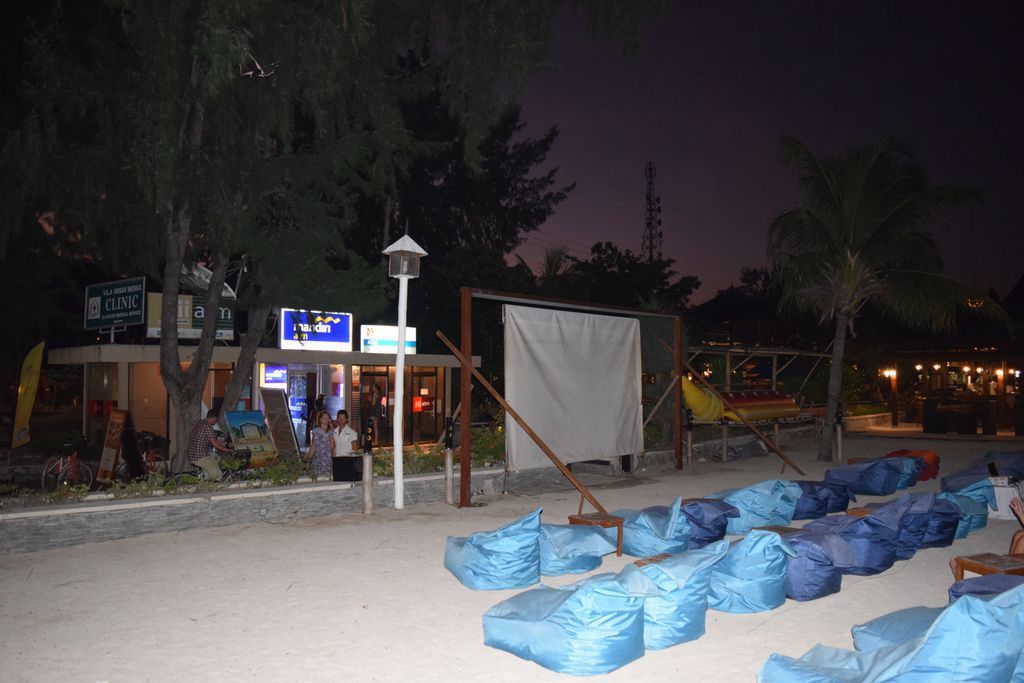 ---
10) Sweet and Spicy – Indonesian Cooking Class in Gili Trawangan
Last, but certainly not least, why not try and learn something during your time on The Gili Islands..!? Sign up for this awesome Sweet and Spicy – Indonesian Cooking Class
"Immerse yourself in the marvelous world of Indonesian cuisine taking a class at Gili Cooking School. Our courses are 4-hour long masterclasses taught by Indonesian professionals. These classes are perfectly designed for all; from beginners to advanced, from the younger to the elder… you will enjoy your time with us for sure. During the course you will interact with your colleagues in a distended atmosphere, you'll get a practical insight on how to prepare each of the dishes, and last but not least, you will enjoy in our private dining room the food you have prepared! Emphasizing the local, the fresh and the seasonal you will learn plenty of techniques, dishes and basic principles of the Indonesian cuisine so you will be able to re-do everything once you go back home. The course includes loads of learning, fun times and obviously your own cooked meal; either lunch or dinner. We are glad to inform you that we do have special prices for groups."
Read Reviews & Check Availability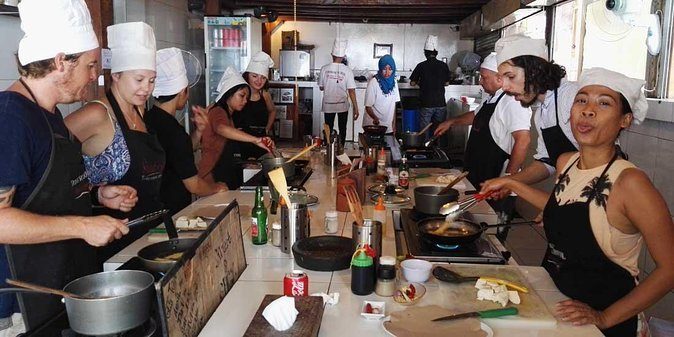 ---
Please DO NOT DO THIS ON Gili Trawangan
Do not ride the horse carts on Gili Trawangan!!!
Since there are no cars on Gili Trawangan, the only form of "public transportation" available is hiring horse carts that will take you around the island. The animals are treated so poorly, and if you give these people money, it just condones this gross behavior. If you have a lot of luggage, please stay somewhere that's walking distance to the main Gili Trawangan jetty.
I've always refused to take the horse carts in Indonesia, and I hope I can urge you do to the same! It's a small island, and you really don't need to be riding in those!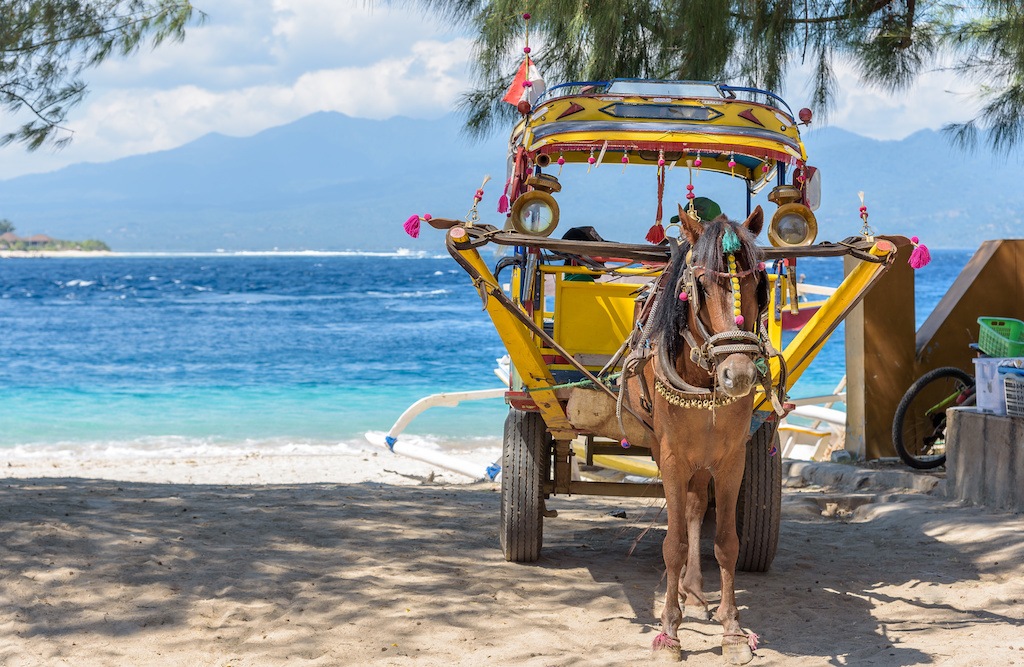 ---
Where to Stay on Gili Trawangan…?
Airbnb: I've become a big fan of utilizing Airbnb while traveling, and Bali & The Gili Islands are some of the best places to do so! It's typically supporting the locals who build beautiful villas or have more budget-friendly homestays. On Gili Trawangan, the selection is endless, and I love all the villas with private pools, unique bungalows, and charming guesthouses. Here are a few more that I think would be amazing to stay at!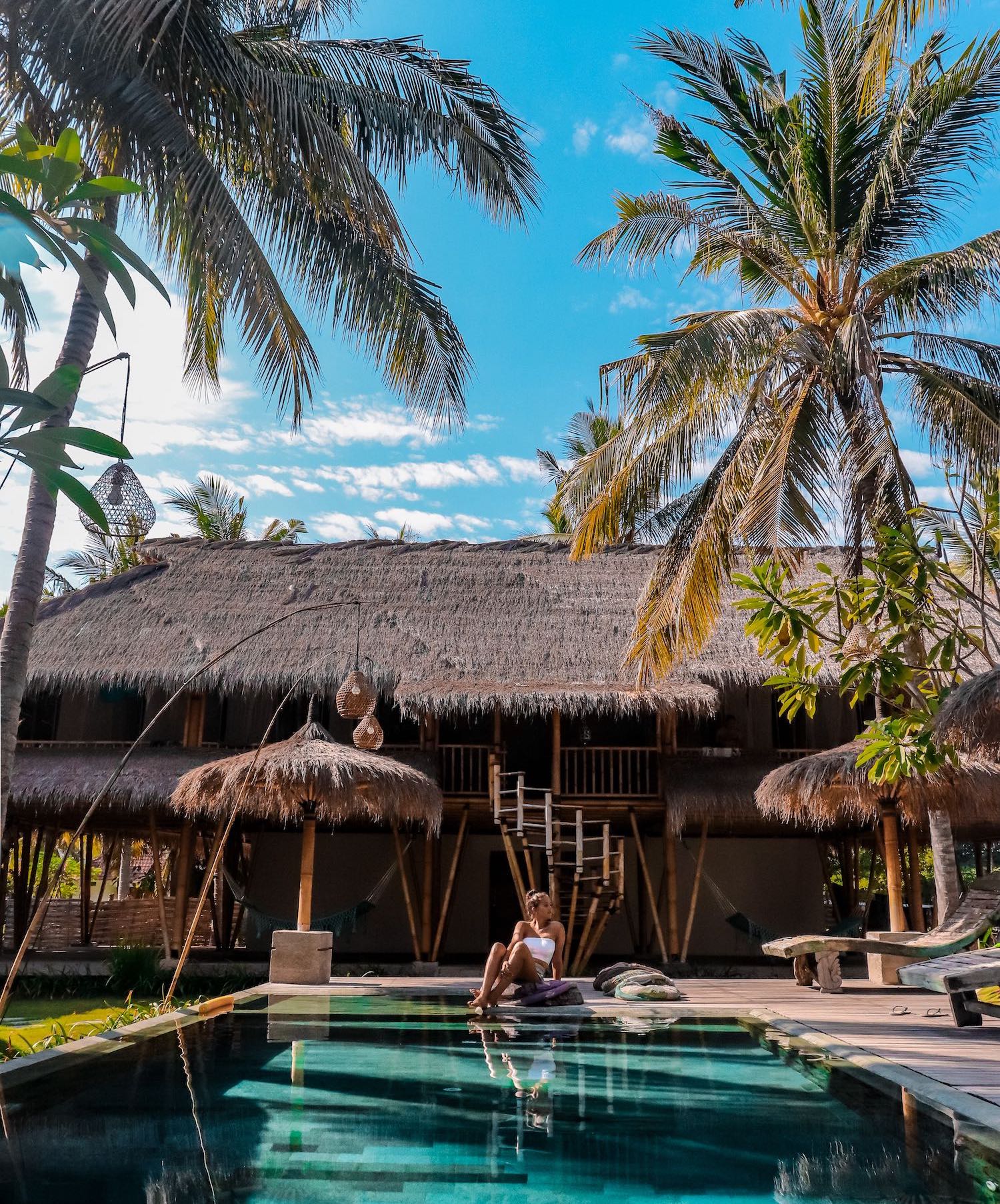 ---
GILI CASTLE (formerly known as Gili Backpackers)
When I lived on Gili Trawangan, I actually got a job working here at Gili Backpackers! I was in charge of nightlife coordination, and basically just showed people on pub crawls each night of the week, lol. We also organized beer pong tournaments, pool parties, and snorkeling trips. I absolutely loved my time working here, and it's 100% the best hostel for backpackers, budget travelers, and people looking to make new friends! They've got clean and comfortable rooms, has delicious food, is perfectly located, and you really can't beat the pool + rock climbing wall combo! Gili Castle does typically sell-out most nights though, so make sure you check availability and book in advance.

---
If you're looking for a bit more comfort at an affordable price, then I'd highly recommend booking your stay here at Pandawa Beach Villas & Resort! The rooms are all absolutely gorgeous, the staff is incredibly helpful, and you really can't find a better beachfront location on the sunset side of the island. It is a bit far from the harbor though, so please be ready to walk 10-15 minutes with your luggage if you decide to stay here! They've got a beautiful pool, sunset swings, and is tucked away from the wild party noises of Gili Trawangan.
Read Reviews & Check Availability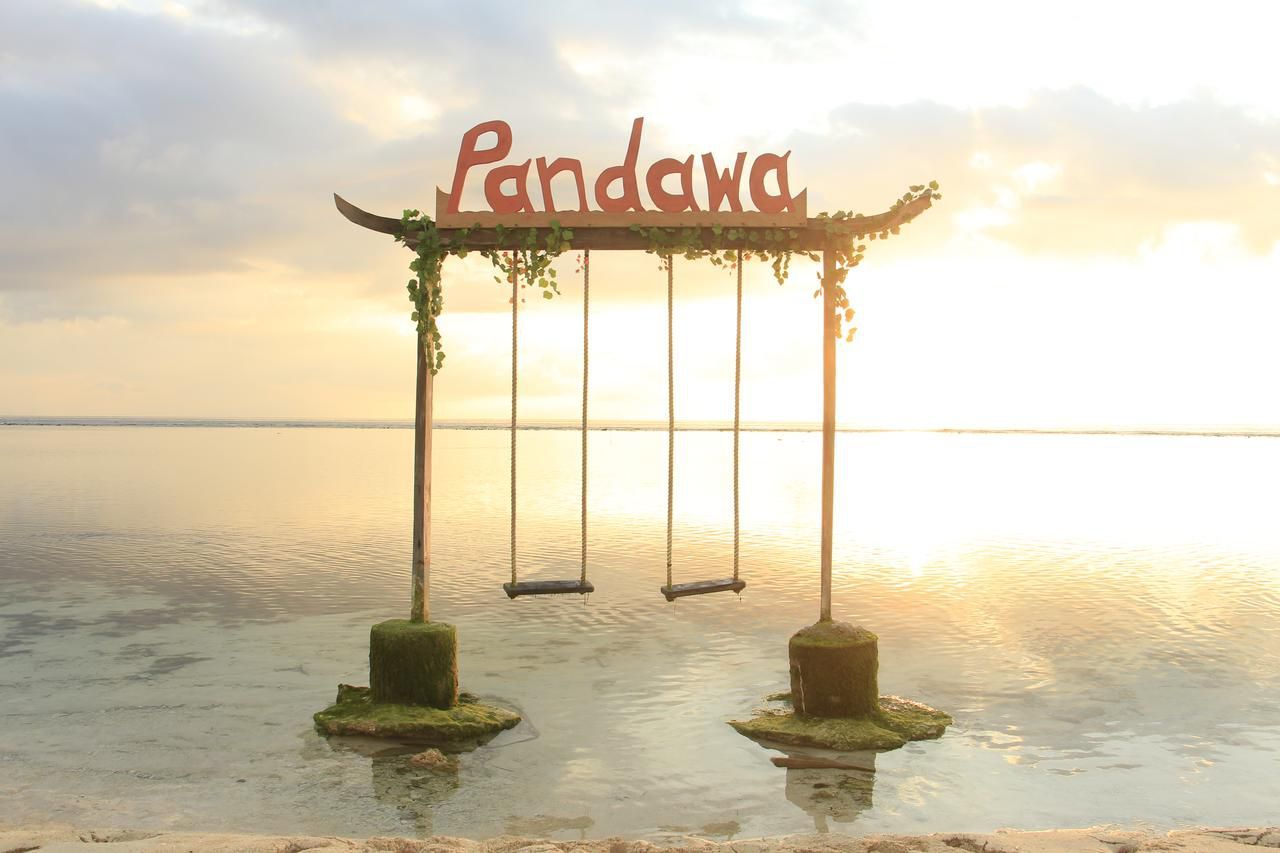 ---
Planning a Trip to Bali & The Gili Islands, Indonesia…?
I'd definitely recommend picking up a copy a copy of the Lonely Planet travel books to help plan your travels. There's tons of free versions if you have a Kindle, but the paperback copies are also great to have with you.
And be sure to check out some of my other helpful travel guides, itineraries, and things to do! I've helped countless people plan their travels to this beautiful country, and I know you'd enjoy a few of these articles as well: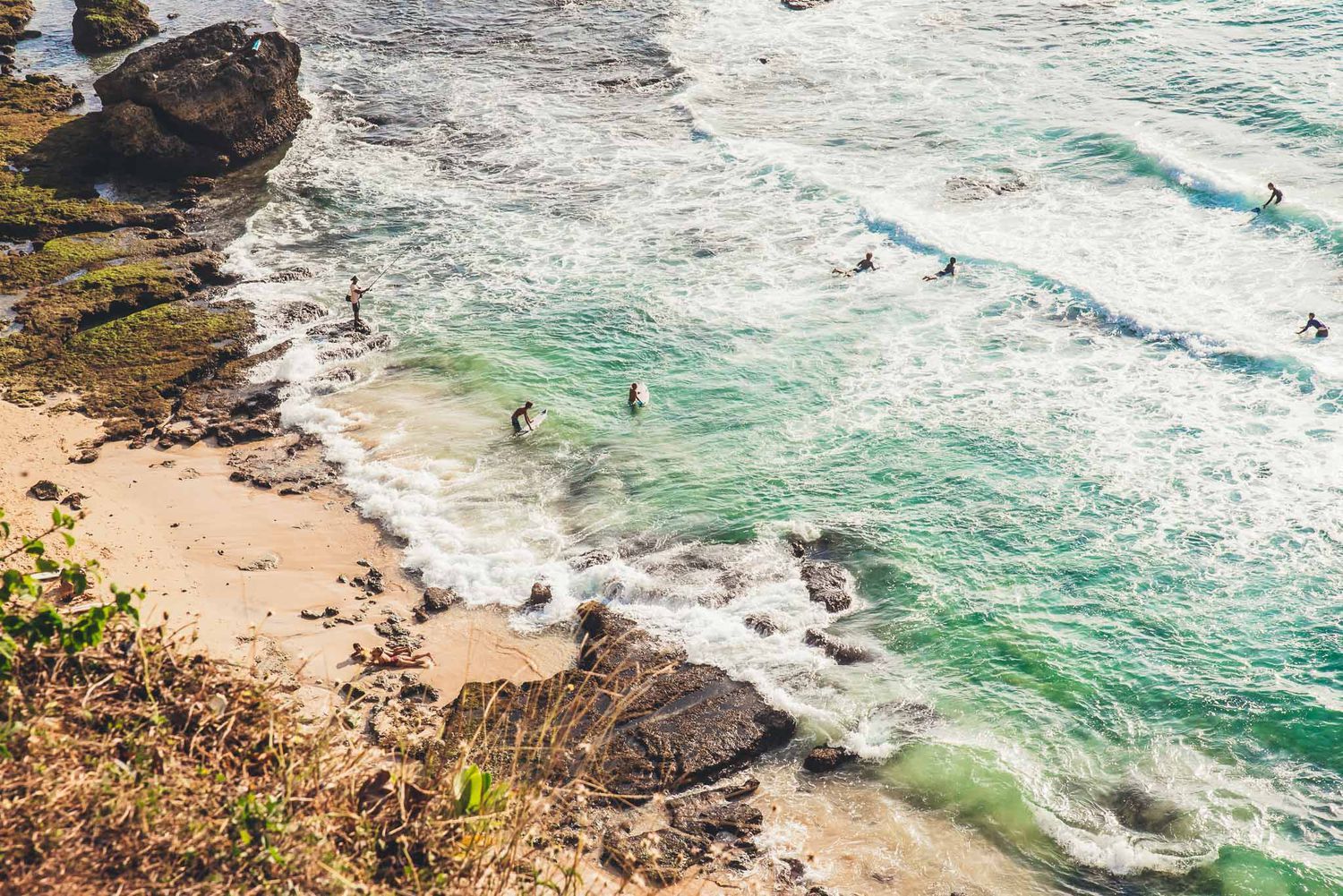 ---
Thanks for reading about these things to do on Gili Trawangan
Gili Trawangan will always hold a special place in my heart, and I really do miss living there! It truly was one of my top South-East Asia travel experiences, and I'm sure you'll fall in love with just as much as I have.
Feel free to email me or shoot me a DM on social media, and I'd be happy to help out with any questions you have about traveling through Bali, Gili Trawangan, or anywhere in Indonesia!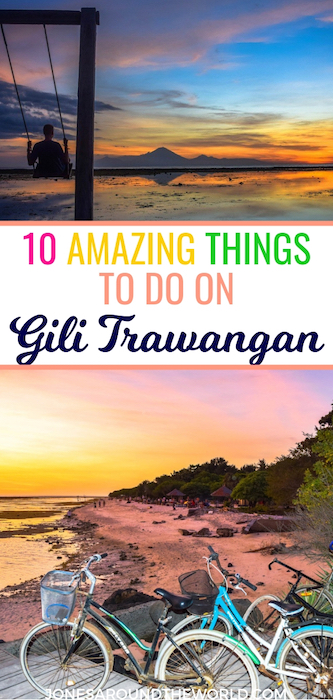 ---
Share These Fun Things to do on Gili Trawangan!!!
https://www.jonesaroundtheworld.com/wp-content/uploads/2015/06/Things-to-do-on-GIli-Trawangan-2019-.jpg
683
1024
Dave
https://www.jonesaroundtheworld.com/wp-content/uploads/2017/03/logotry-1-1-300x106.png
Dave
2019-10-15 04:54:11
2020-11-21 17:19:00
10 Amazing Things To Do On Gili Trawangan