Planning a trip to Rochester, New York? This city is a hidden gem, and these are the best Airbnb's in Rochester…
The New York State city of Rochester is located just over two hours from Toronto, Canada, and five hours from The Big Apple, but that doesn't mean this quiet achiever isn't a terrific location to stop off and explore during your road trip.
Perched on Lake Ontario and dotted with eye-catching historic homes, Rochester is home to over one million residents who want visitors to fall in love with their city too.
A nostalgic dream that is a lakeside destination in summer and a snow-capped retreat in winter, Rochester is a jewel in the crown of New York State.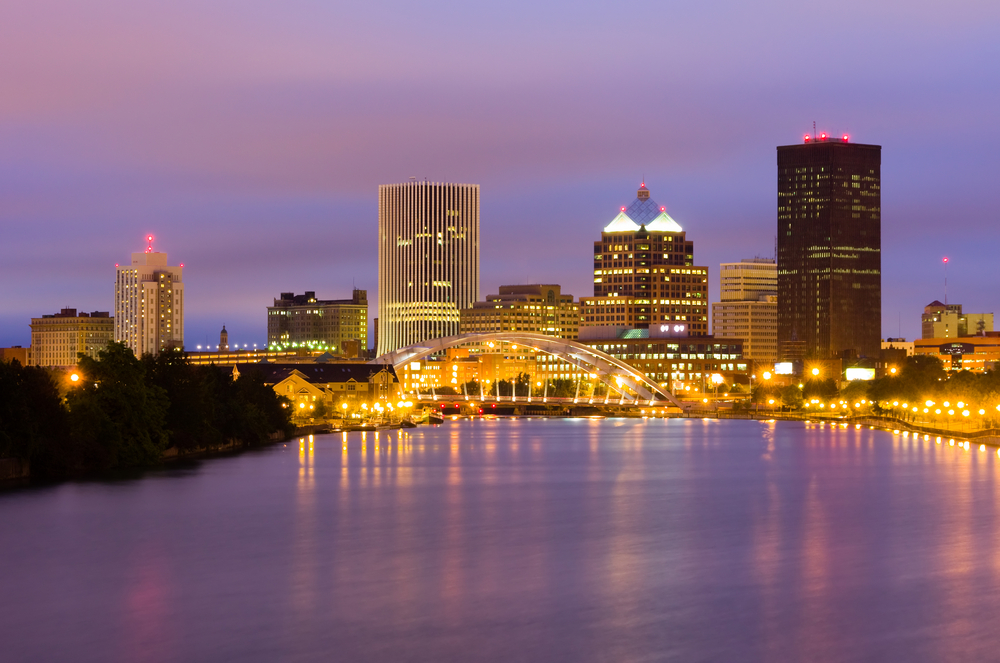 ---
QUICK BREAKDOWN OF AIRBNB ROCHESTER
I have narrowed down the best five Rochester Airbnb's for you below, chosen to suit a range of budgets and styles. Book today and reserve your dates before they get scooped up by someone else!
I have included video guides to Rochester throughout this list, so be sure to check those out for inspiration on what to see and do in the New York City. If you're sticking around New York state make sure to have a read of The 17 Best Glamping New York Rentals.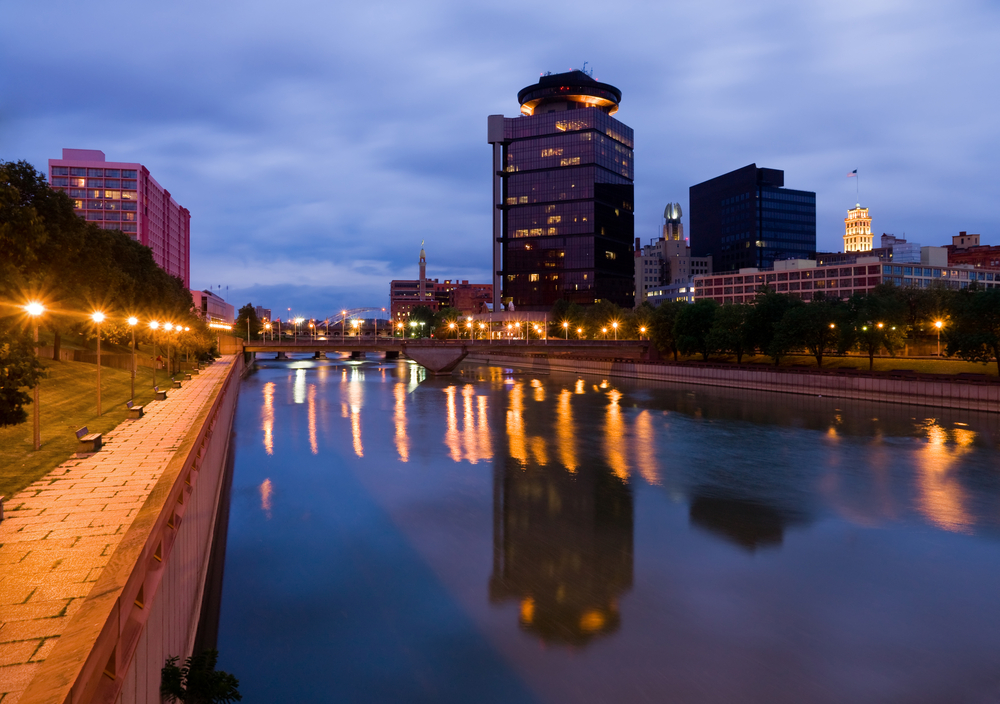 ---
1) Play On The Bay
"The Best Overall Rochester NY Airbnb"
Location: Ides Cove
Airbnb Plus: No
Superhost: Yes
Price: $200+ USD per night
https://www.airbnb.com/rooms/39718607
This five-rated Rochester NY Airbnb is my pick for the best overall stay in the city. The two bedroom cottage is located right on Ontario Bay, in a quiet cove with spectacular views. The three story pad features air conditioning, coastal inspired interiors, a patio and a balcony. From here you can fish off the nearby dock, take a dip or kayak. There's even the option of adding on your own personal chef!
Guest review: "Heidi's place is literally the perfect place for a getaway!! The views are just breathtaking, the house was spotless and she is very thoughtful and made sure we had everything we needed!! I loved it so much that I did not want to go home. Thank you Heidi for everything!" – Shanisse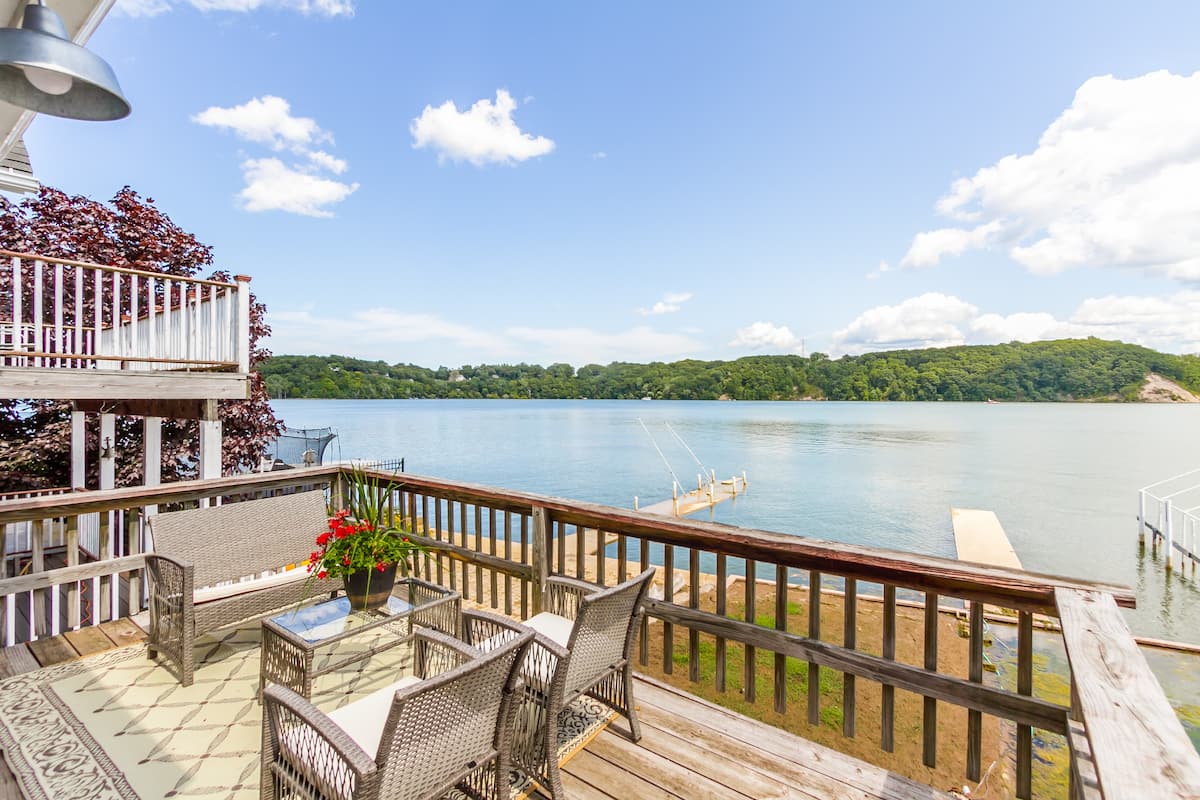 ---
2) Spacious Home with a Pool!
"The Best Luxury Rochester NY Airbnb"
Location: Panorama
Airbnb Plus: No
Superhost: Yes
Price: $600+ USD per night
https://www.airbnb.com/rooms/18728847
This four bedroom sprawling home is the best luxury Airbnb in Rochester NY. With space to sleep up to 11 guests, the house has spacious, renovated interiors, a chefs kitchen, a seasonal pool, hot tub, patio and deck. This modern marvel also has air-conditioning to stay cool during the hot summer months. This neighborhood is quiet and friendly, and just minutes to Rochester's popular Park Avenue district.
Guest review: "Amber's house was amazing. It was just what we needed. The kids loved the pool and hot tub, we grilled and ate outside several times and it offered the extra space our family was really craving right now. The location was great and close to several of Rochester's great offerings, including a pleasant little park under a mile away. Thanks so much!"
Rochester, New York: Made For Living
---
3) Private 3rd-Flood Retreat Near Zoo, Downtown and Lake
"The Best Cheap Rochester NY Airbnb"
Location: Maplewood Historic District
Airbnb Plus: No
Superhost: Yes
Price: $50+ USD per night
https://www.airbnb.com/rooms/44361402
If you're heading to Rochester on a budget, you can't go past this cheap and friendly studio retreat in the Maplewood Historic District. The fab little space features a comfy bed, bathroom and kitchenette, and is located on its own quiet floor of the house. You won't be wanting for anything with a stay in this historic home, which is located close to Lake Ontario and the Finger Lakes. All downtown attractions are just minutes away.
Guest review: "Pam's place is a very comfortable, warm and cozy space. Pam is a very gracious host and very attentive. I really loved being so close to the park-very short walk. Close to downtown and beaches. She has thought of everything you will need to feel at home. I highly recommend staying here!!!!!!" – Rachel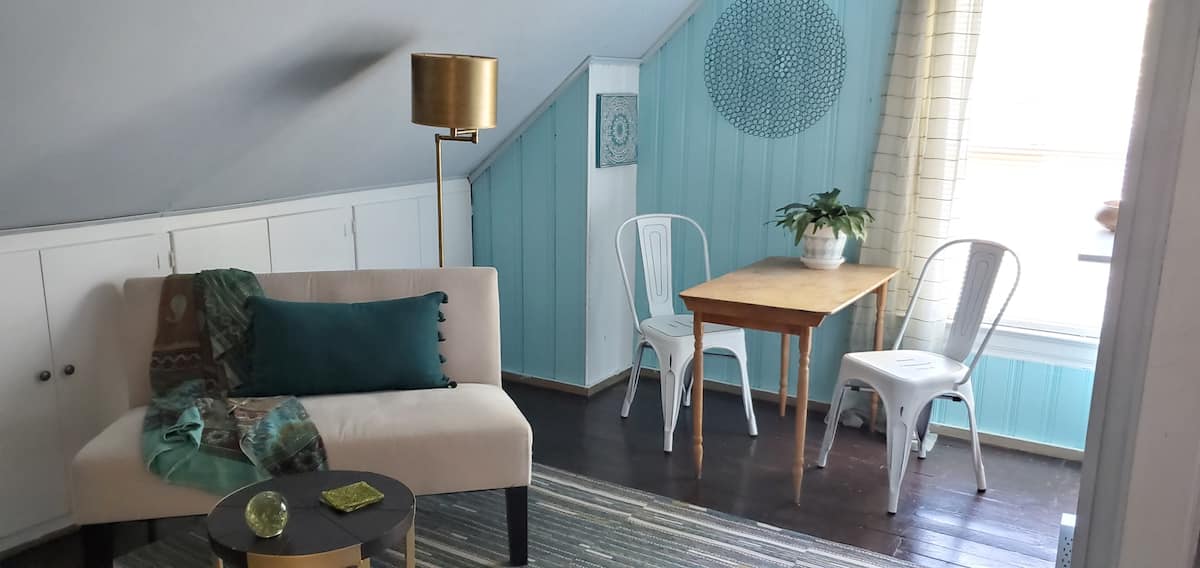 ---
4) Mt Hope House: Large group historic house by U of R
"The Best Reunion Rochester NY Airbnb"
Location: South Wedge
Airbnb Plus: No
Superhost: Yes
Price: $1500+ USD per night
https://www.airbnb.com/rooms/19550914
If you are searching for a Rochester Airbnb with tons of space to host a group or family reunion, your guests will be blown away by this one! This stunning eight bedroom historic home has space to sleep up to 15 guests, and both its interior and exterior are simply beautiful. Spanning 9500 square feet, the home features highlights such as top quality furniture and linens, a huge yard and a lazy porch. Nestled on the Genesee River, this home is located on the border of Highland Park and popular Southwedge.
Guest review: "What a wonderful and historic home! We had 15 people stay in the house for 3 days with plenty of room. The common spaces offered a great, homey feeling while the bedrooms offered privacy when needed.Michael and Laura were great hosts and the house had everything we needed which was a welcome surprise." – Dhathri
Rochester, New York: Downtown Driving Tour (August, 2019)
---
5) It's Hot Tub Season at the Enchanted Hideaway
"The Best Family Rochester NY Airbnb"
Location: Charlotte
Airbnb Plus: No
Superhost: Yes
Price: $200+ USD per night
https://www.airbnb.com/rooms/45478446
This five-star rated three bedroom cottage is ideal for that family getaway in Rochester, NY. The clean and cozy home is located on the shores of Lake Ontario in a peaceful and nature-filled neighborhood. The recently renovated home features a chefs kitchen, spa-inspired interiors, an upper balcony "treehouse", a private hot tub and a green backyard. The air-conditioned lakeside retreat is close to all that Rochester has to offer.
Guest review: "Jenn's place is cozy and welcoming from the moment you arrive. We found the home to be immaculate with many thoughtful amenities already provided for our stay. Jenn takes the time to personally greet you on arrival and she is quite lovely in person. We spent our trip at locations close to the Airbnb such as: downtown Rochester, Seneca Zoo, Lamberton Conservatory, Sip's Cafe, Founders Cafe, Lake Ontario, Highland Park, Wegman's, the backyard hot tub etc – everywhere is pretty easy to visit from Jenn's location If you are visiting Rochester, book the enchanted hideaway :)" – Cassandra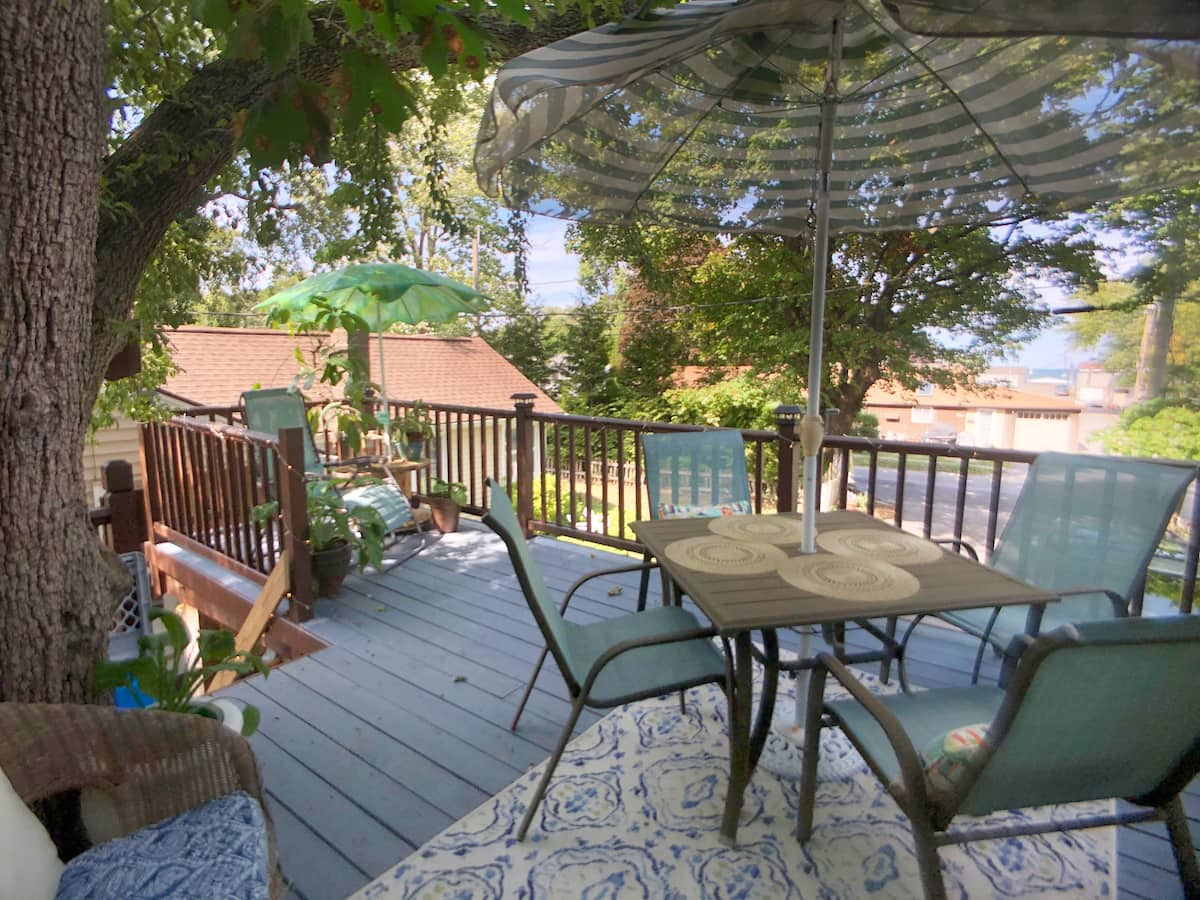 ---
6) Cozy, Eclectic Entire Home in Swillburg/ South Wedge
Location: Swillburg
Airbnb Plus: Yes
Superhost: Yes
Price: $125+ USD per night
https://www.airbnb.com/rooms/4793973
One of Rochester's few Airbnb Plus offerings, this two bedroom home has received high scores from over 200 happy guests and counting. The modern home is light and airy, and features bright interiors, vintage decor and air-conditioning, plus a garden. This fun home is family-friendly, and comes equipped with a travel cot and high chair. Swillburg is a leafy central neighborhood with bars, restaurants, shops and parks on your doorstep.
Guest review: "Our stay at Anna's house was fantastic. The location is perfect, walking distance to great cafes and diners and a short drive to CBD. The beds and pillows were so comfortable, the lounge room was spacious, and the kitchen well stocked. Anna was kind enough to leave essentials like coffee, tea, butter, fruit etc for us. I would not hesitate to stay again. Thank you for a great stay in Rochester!" – Tim
Rochester, New York 🇺🇸 |4K| Aerial Drone Footage
---
7) Perfect for long term stays-High end 1 bedroom
Location: Park Avenue
Airbnb Plus: No
Superhost: Yes
Price: $100+ USD per night
https://www.airbnb.com/rooms/46490109
This stylish and modern one bedroom apartment in Rochester NY is ideal for a solo traveler or couple looking for a great place to stay in for either short or long term stays. The budget-friendly pad features sparkling clean interiors and is located right in the heart of the sought-after central neighborhood Park Ave. This upmarket area is bustling with great bars, restaurants and stores.
Guest review: "Stephen was a great host. He responded quickly to my questions before I booked his lovely apartment. It was clean, spacious, quiet, and dog friendly. The space was perfect for us to work and livestream. Would definitely stay here again!" – Paula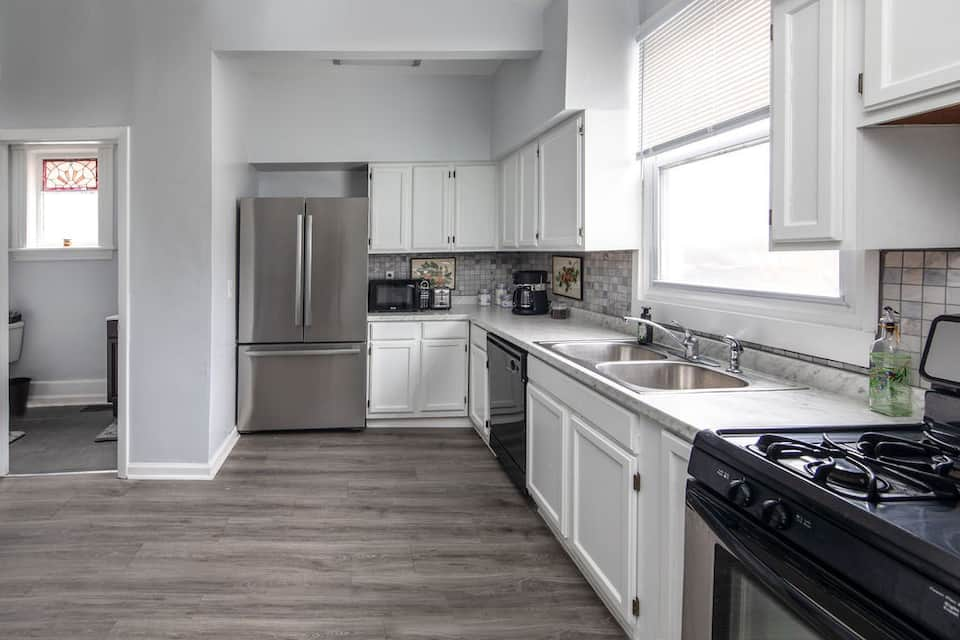 ---
8) Private sanctuary on Irondequoit bay
Location: East Irondequoit
Airbnb Plus: No
Superhost: Yes
Price: $100+ USD per night
https://www.airbnb.com/rooms/41683803
Nestled in a private spot on Irondequoit Bay, this beautiful studio apartment promises an easy and relaxed stay. The light-filled studio features stunning bay views, and the complex has a shared gym and outdoor area for guests. This peaceful neighborhood is located close to downtown Rochester, and its spot right on the bay promises lots of activities to enjoy in the warmer months.
Guest review: "Perfect location for a getaway! The apartment was beautiful and had an amazing view of the water. Check in could not have been easier and it was one of the best places I've stayed in! I had a weird request of seeing if Stephen had any windshield washer fluid I could use to get by, as I ran out and needed some before my 6.5 hour drive home, and he did! Truly was a great experience and hope to return some day again!" – Selena
---
9) True North Lakeside Retreat
Location: Charlotte
Airbnb Plus: No
Superhost: Yes
Price: $300+ USD per night
https://www.airbnb.com/rooms/18895230
Boasting incredible views across the way, this spacious four bedroom family home has so much to thrill the entire brood. With a perfect five-star score from over 50 happy guests who can't wait to come back, the home features four patios, two decks, 75 feet of lake frontage at the front, a gas grill, fire pit, wood fire pizza oven and so much more. This exceptional Rochester NY Airbnb is set on its own half acre, and in the summer months is a lakeside experience unlike any other.
Guest review: "Great house! Amazing views. Updated house with many nice touches. Beautiful kitchen, lake view from multiple rooms, multi-level patio with fire pit, bar with ice machine etc. Great house for a friends reunion or multi family gathering. Close to stores if need be. Would definitely book again." – Philip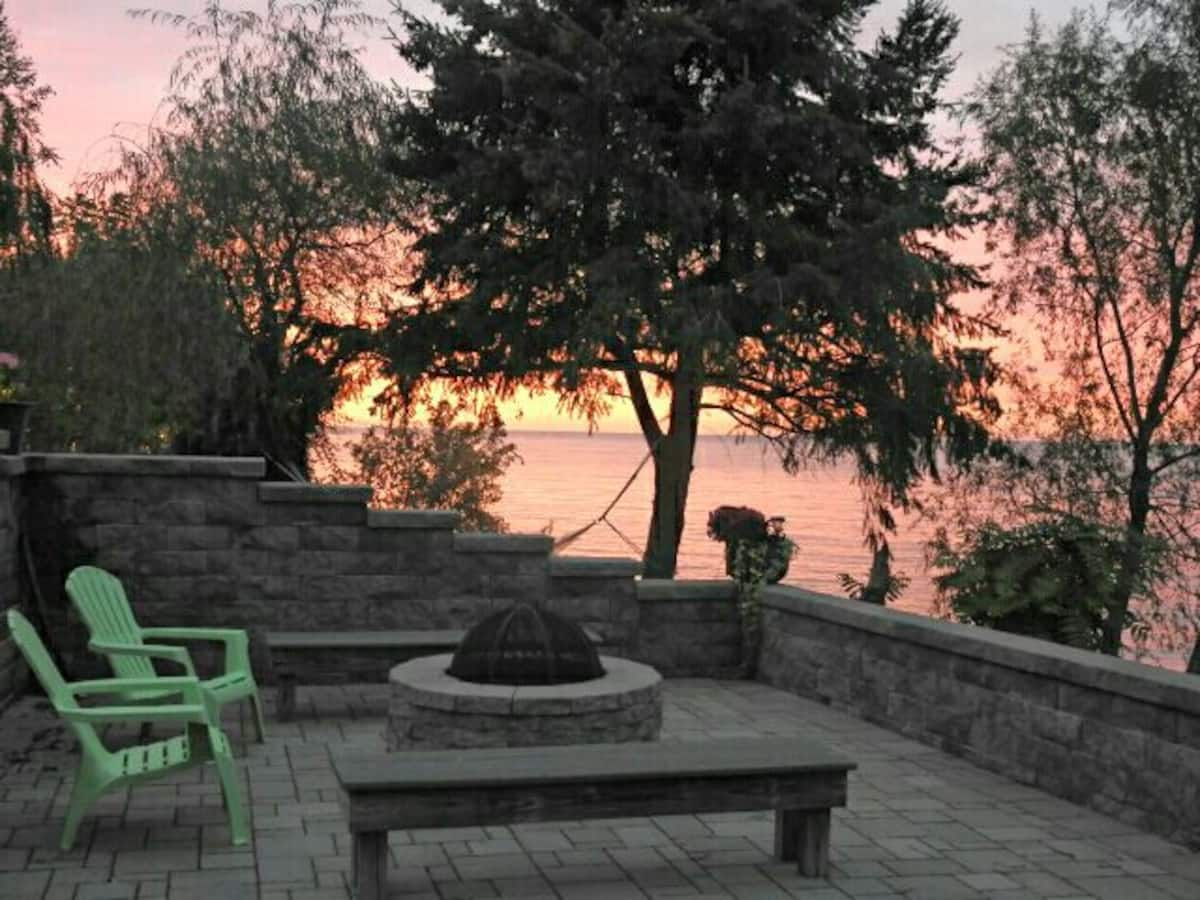 ---
10) Spacious South Wedge Full House – Hamilton House
Location: South Wedge
Airbnb Plus: No
Superhost: Yes
Price: $250+ USD per night
https://www.airbnb.com/rooms/26319307
Located in the hip Rochester neighborhood of South Wedge, the "Hamilton House" is a historic dream, ideal for a family or group get-together. The five bedroom home dates back over a century, and features stained glass windows, a new kitchen, games room and sprawling dining room. The three level home was expert designed, steps from restaurants, bars, shops, many major Rochester hospitals. a craft brewery and some nightclubs as well. This is a top choice for a bucks or hens weekend in the heart of Rochester.
Guest review: "This house is a lovingly restored home with much character and many homey touches, as well as modern and usable chefs kitchen and bathrooms. This is a great place for a family or group of friends!" – Monica
---
11) HUGE HOT TUB entire house by UofR/RIT/Airpt/Dtwn
Location: Greenway Trail
Airbnb Plus: No
Superhost: Yes
Price: $150+ USD per night
https://www.airbnb.com/rooms/45114616
Located right next to Rochester's leafy Greenway Trail, this three bedroom family home is warm, welcoming and packed with top features. The air-conditioned home has highlights like a full kitchen, wood fireplace and a sprawling yard with a hot tub. This is a quiet part of town, just a short stroll from the University of Rochester and the river. There's lots of restaurants, spas and convenience stores right nearby.
Guest review: "Just as promised! Hot tub was fantastic, heated up very quickly and worked perfectly throughout our stay, and especially appreciated during the snow! House was clean and stayed cozy and warm throughout, even though it was snowing most of the time. Across the river from UofR and only a few miles from downtown–would definitely stay here again. Hosts even shoveled the driveway, walkway, and our car windshields after a snowstorm that left around 12″. Thank you." – Jesse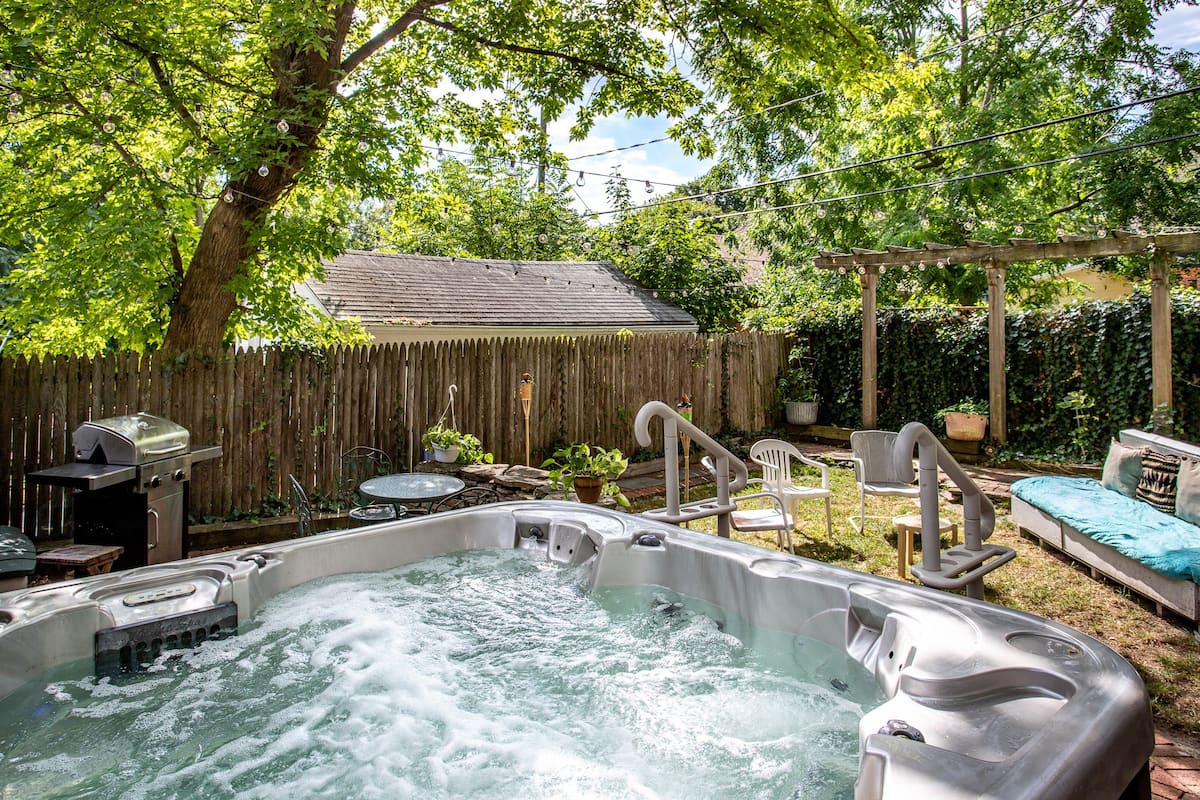 ---
12) Charming historic house restored to perfection.
Location: West Irondequoit
Airbnb Plus: No
Superhost: Yes
Price: $150+ USD per night
https://www.airbnb.com/rooms/35631474
Guests adore this four bedroom historic home in West Irondequoit, and I guarantee that you will too! The century-old home has been fully restored to its former glory, maintaining many of its original features while updating it with modern features like air-conditioning and heating. The home features stylish interiors, lots of living areas and family-friendly accessories. This woodsy neighborhood is very peaceful, close to top beaches and walking trails.
Guest review: "This was the most amazing stay ever. I'd love to come back. There were so many thoughtful touches. The hosts had everything cleaned thoroughly. There were some food items and cleaning items available. There were some toys, children's dishes and a bed and stroller available. Every room had beautiful touches: plants, coasters, throws. The bed has extension cord on each side. The hosts were quick to respond and even went above and beyond to help return my wedding band I accidentally left. The home itself is so beautiful. I can't recommend it enough." – Sarah
Beautiful Rochester New York US city/Downtown of Rochester New york
---
13) Spacious✨ Steps to Strong/UofR by Airpt/Dwtn /RIT
Location: White Coat Village
Airbnb Plus: No
Superhost: Yes
Price: $150+ USD per night
https://www.airbnb.com/rooms/41264623
This clean and modern five bedroom home is a well-equipped place to enjoy an easygoing stay in Rochester. With oodles of space (enough to sleep up to 15 guests), the home features sparkling clean interiors, a large kitchen and dining room, comfy beds and an unbeatable location. It's walking distance to leading hospitals and shopping and dining precincts. This is also a pet-friendly Airbnb so bring your pooch along!
Guest review: "We had such a great stay! The house was very clean and Nelissa was always quick to respond. Very close to everything and a quiet neighborhood. Definitely recommend and we will be staying at nelissa's property again soon!" – Danielle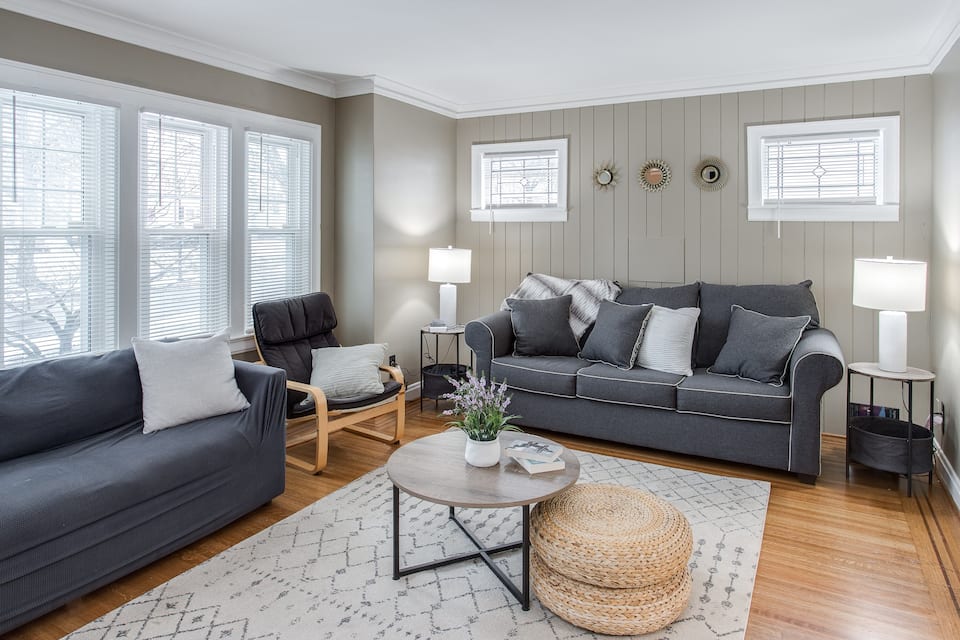 ---
Rochester Tours & Experiences
There's some great things to get involved in in Rochester, NY. If you're looking for a way to pass your time, book your spot on these Rochester tours and experiences.
---
Murder in the Mansion
"Become an active participant in solving a "Murder in the Mansion" — held in a real, historic 1888 mansion in downtown Rochester, NY!"
https://www.airbnb.com/experiences/2331754
Price: From $50 USD per person person (2.5 hours)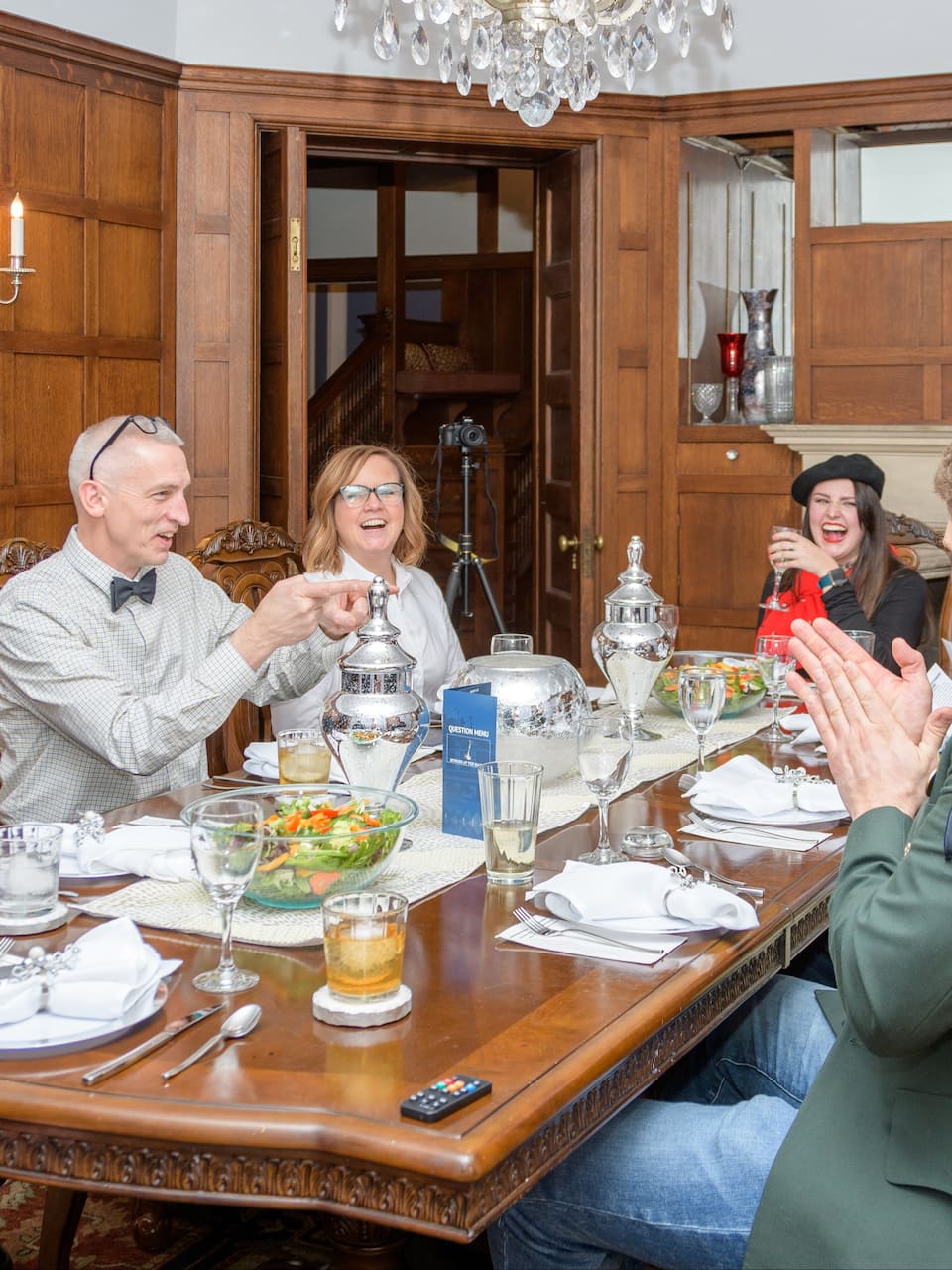 ---
Canandaigua Wine Trail Experience
"Follow the Canandaigua Wine Trail on a half- or full-day guided tour of the Finger Lakes' wineries, vineyards, and tasting rooms. This wine trail experience includes tastings at three or four vineyard, and the full-day tour features a bistro-style lunch at Nolan's on Canandaigua Lake."
https://www.viator.com//tours/Rochester/Canandaigua-Wine-Trail-Experience/d23068-7045CRUSH
Price: From $150 USD per person (8 hours)
Review: "All of the wineries that we went to were fantastic. The hosts gave detailed descriptions of each wine that we were tasting and the lunch was fabulous. Deb was our driver & she took excellent care of us. I would highly recommend the full day wine tour experience."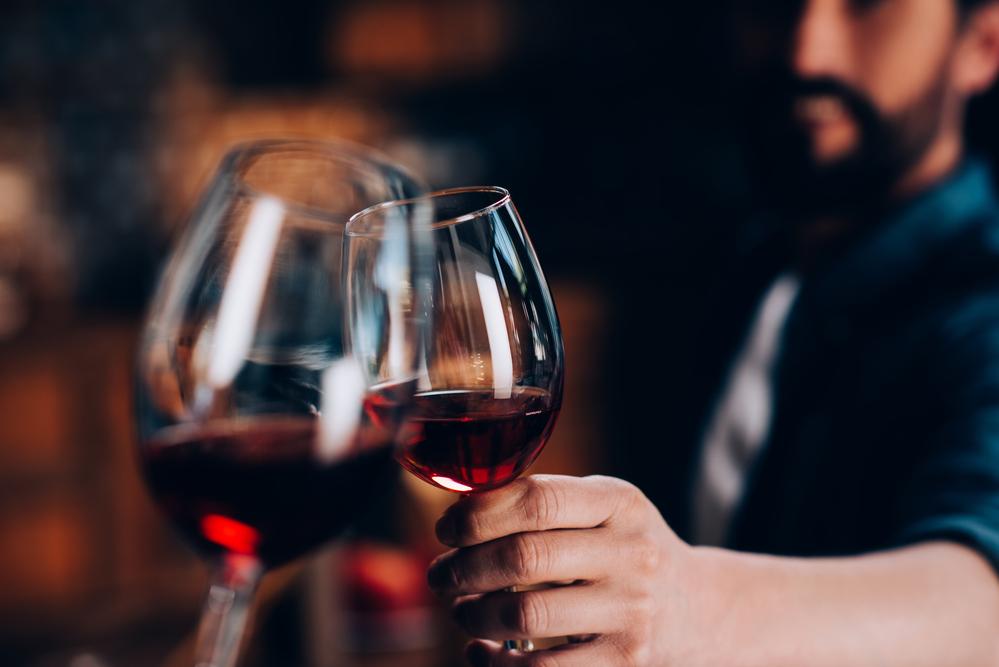 ---
Did I miss any top Rochester Airbnb stays?
There's so many fantastic Airbnb's in Rochester, I couldn't possibly include them all on this "shortlist". However, if you have stayed at a Rochester Airbnb that didn't make the cut – and think it should have – reach out to me with its link. I'll check it out to see if it has the goods to be added to the list!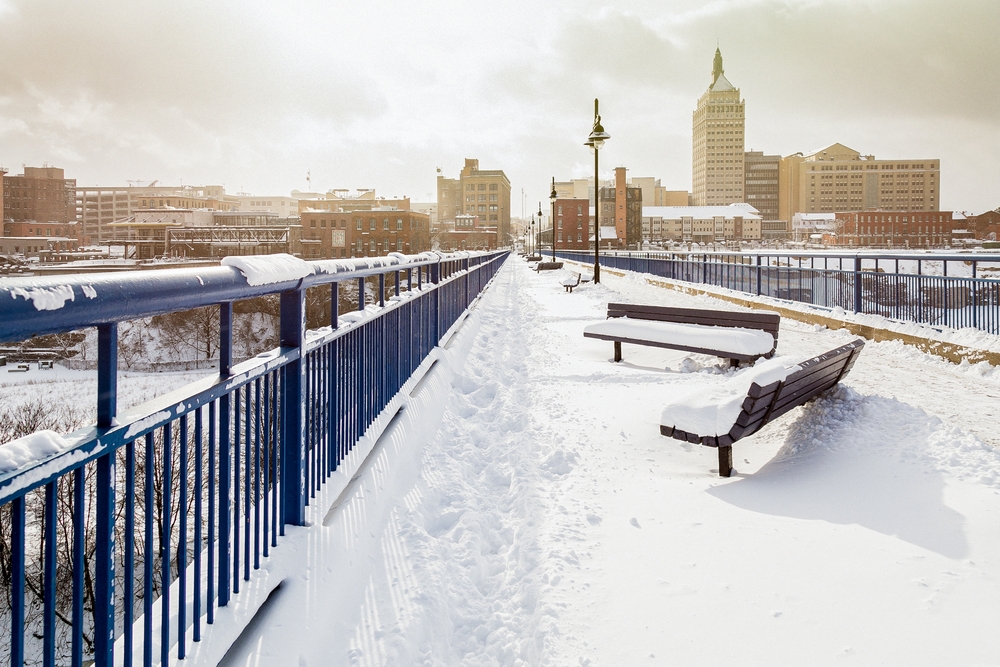 ---
Heading to the USA?
I have so much USA content for you to check out that spans the entire country. Here are some highlights.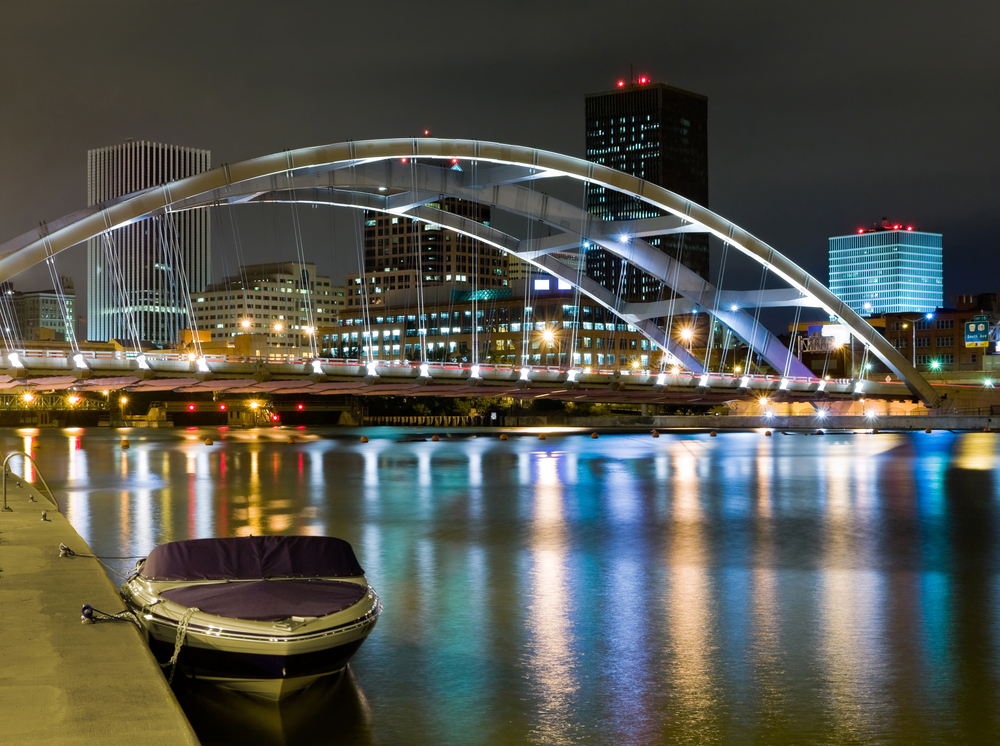 ---
Final thoughts on Airbnb Rochester…
WOW! Rochester is great lakeside city with a whole lot to offer! Whether you're just passing through or sticking around for a while longer, I'm sure you'll fall in love with Rochester. The Airbnb range in the New York State city really blew me away. The stays here have a lot of heart and are hosted by some fantastic locals. Have a great trip!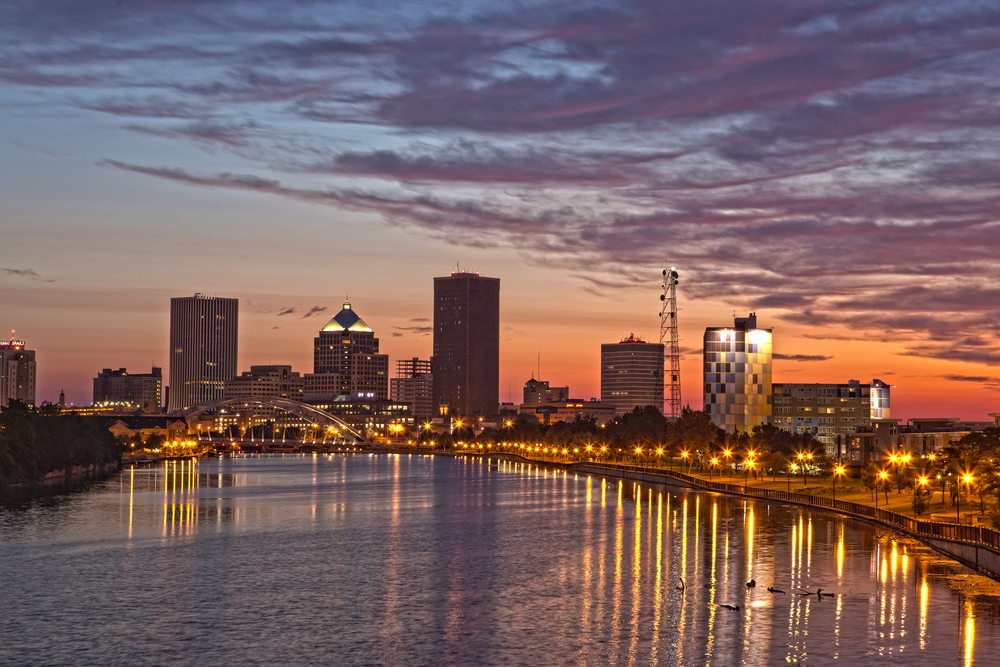 ---
Thanks for reading about the best Rochester NY Airbnb rentals!
Share this list with your New York loving travel crew!
https://www.jonesaroundtheworld.com/wp-content/uploads/2021/02/Rochester-NY-Airbnb.jpg
663
1000
Guest Contributor
https://www.jonesaroundtheworld.com/wp-content/uploads/2017/03/logotry-1-1-300x106.png
Guest Contributor
2021-04-17 19:50:47
2021-04-17 19:50:47
The 13 Best Rochester NY Airbnb Rentals For A Lakeside Retreat