Planning a city break to Brooklyn and looking for that perfect Brooklyn vacation rental? Well, look no further, as I've put together the ultimate guide to the best Vrbos & Airbnbs in Brooklyn so you can enjoy New York's coolest borough in style…
"Hello Brooklyn, how you doing? Where you going? And can I come too?" – Jay Z
Before researching this list, I honestly had no idea how unique Brooklyn was. I now have a newfound appreciation for the New York borough and its fascinating range of diverse neighborhoods.
New York's most populated borough, Brooklyn is home to 2.5 million residents living within its 180km². Once considered a less desirable part of New York City, Brooklyn is now a highly sought-after region to move to or visit. And with so much to see, do and experience here, why wouldn't it be?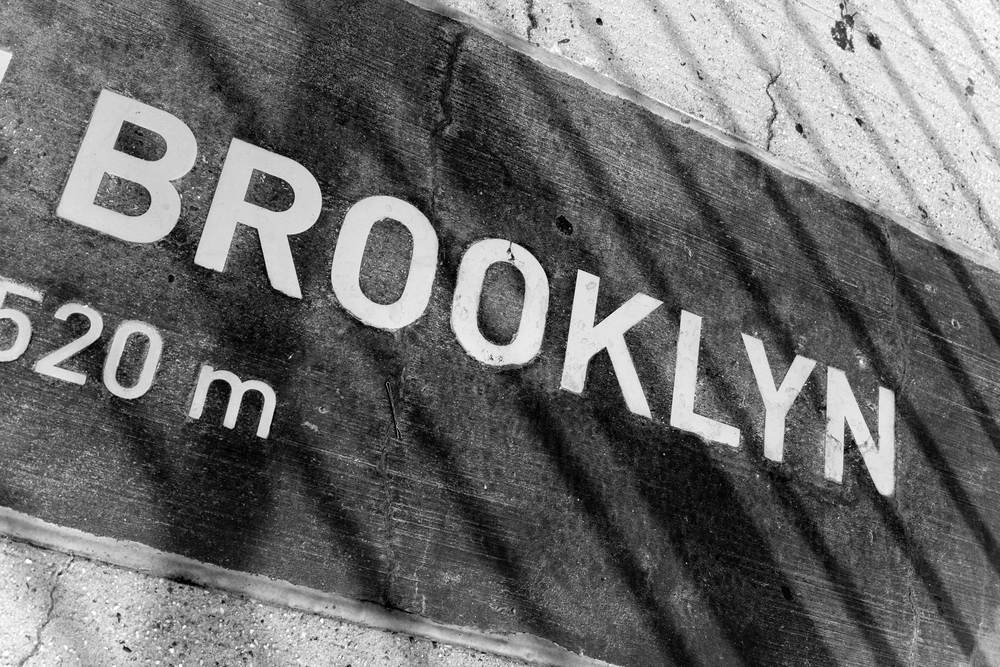 ---
Brooklyn is seriously heaving with the best lifestyle offerings in The Big Apple. Its many neighborhoods are jam-packed with iconic restaurants, cafes, bars, clubs, live music venues, arenas, leafy parks and gardens, waterfront attractions and so much more.
Why pay exorbitant Manhattan prices when you can stay in one of Brooklyn's many hip neighborhoods for a fraction of the price, while still being able to reach Manhattan in as little as 10 minutes?
My list of the best Airbnbs in Brooklyn has been thoroughly researched and compiled so you don't need to look anywhere else. I've even included a Brooklyn neighborhood guide to make choosing the area for you oh so easy.
Let's get into it!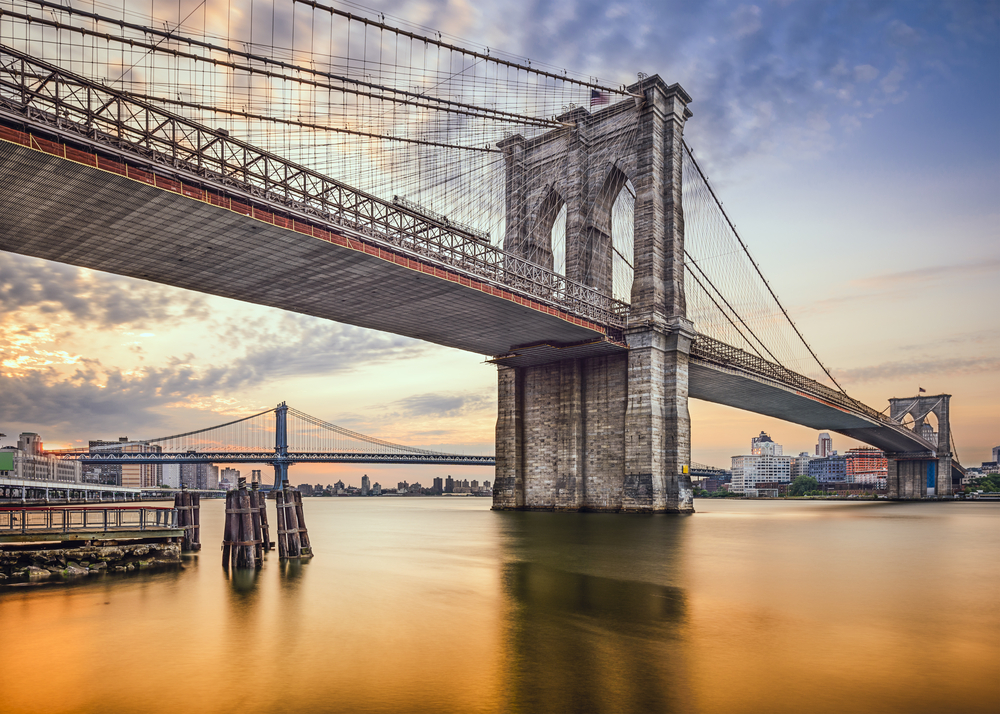 ---
Airbnbs in Brooklyn NY: The Best Vacation Rentals
My Top 6 breakdown below makes it easy to click and book one of the best Brooklyn Vrbos & Airbnbs for a variety of travel budgets and styles in a flash. If you're in a rush, check these out, or keep reading and I guarantee you'll find your perfect Brooklyn pad!
I've included lots of video guides to Brooklyn throughout this list, to ensure you get a wide variety of information about the New York borough to start planning your trip. Stay tuned for the end of the blog for links to other New York content I've posted, but I highly recommend checking out The 20 Best Music Festivals In New York To Experience Before You Die.
*At the time of publishing this list, there is currently no Airbnb Plus option in Brooklyn.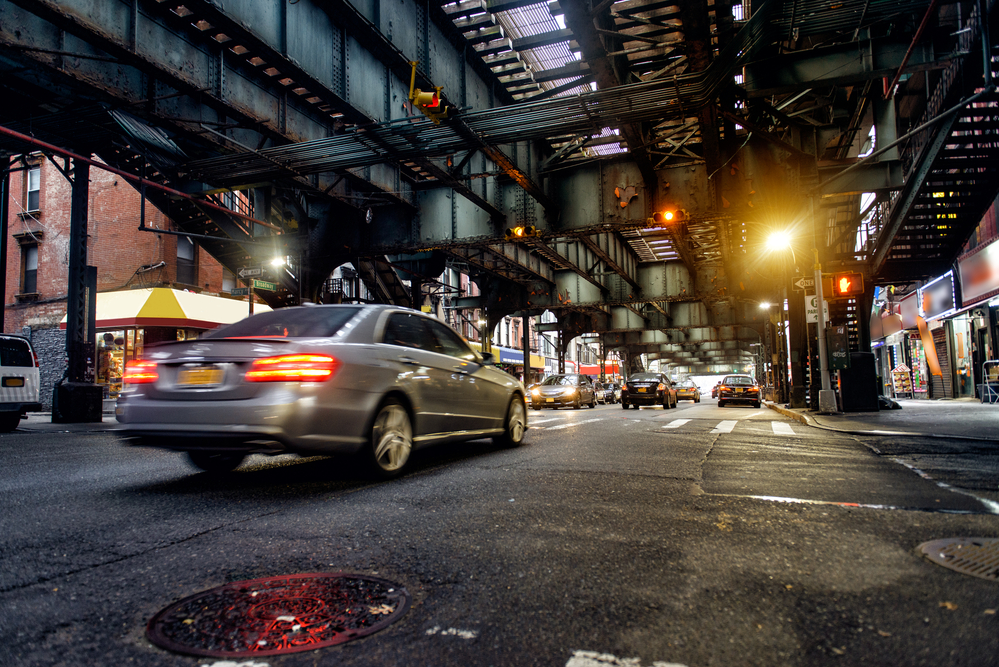 ---
Airbnbs in Brooklyn Neighborhood Guide
Brooklyn is home to 66 neighborhoods, and with so many areas to choose from, selecting the best neighborhood to stay in Brooklyn can be tricky. I've put together this guide to the best neighborhoods in Brooklyn, making choosing a vacation rental from my list a tailored experience that ticks all the boxes!
---
Bedford-Stuyvesant
"Bed-Stuy" to locals, Bedford Stuyvesant is located in the north-central part of Brooklyn, and borders many other hip Brooklyn neighborhoods. Bed-Stuy is home to the largest untouched collection of Victorian architecture in the entire United States, and is now a multi-cultural hotspot that holds important cultural significance in the hip-hop genre.
---
Park Slope
A more chilled out and down to earth neighbour of hipster hotspots Williamsburg, historic Park Slope is a leafy oasis in the heart of the city. It is filled with boutique stores, stunning architecture, cozy cafes and restaurants and is a safe, family-friendly locale in Brooklyn.
---
Williamsburg
Trendy and youthful, Williamsburg is one of Brooklyn's most well-known neighborhoods, and is brimming with hip eateries, bars, clubs, boutique stores and residential areas. The Williamsburg Waterfront is picturesque, and in the warmer months is a popular hangout where outdoor concerts and markets are regularly held. Out of all the amazing places to stay, I'd probably recommend finding an incredible Airbnb Williamsburg Brooklyn rental!
---
Crown Heights
Central Brooklyn's Crown Heights is a cozy neighborhood that borders Bedford Stuyvesant. It has a relaxed, cool vibe, and is in close proximity to The Brooklyn Museum and Brooklyn Botanic Gardens. The multicultural district is also home to a range of top ethnic restaurants.
---
Clinton Hill
The ritzy neighborhood of Clinton Hill is Brooklyn's highest elevated district. It is full of beautiful brownstones and mansions and is one of the best areas in the New York borough, with lots of high end restaurants, bars and shops.
---
Bushwick
Bushwick is located in northern Brooklyn, is bordered by Williamsburg and Bedford Stuyvesant and is also a gateway to the borough of Queens. Bushwick has retained its working class roots, but is rapidly becoming a trendy food and arts destination.
---
Gowanus
Once an industrial area of Brooklyn, Gowanus has been transformed into one of Brooklyn's most sought-after neighborhoods. The northwest Brooklyn hotspot is full of cool warehouse lofts, art galleries, live music venues and great bars.
---
Prospect Heights
Relaxed and distinctly "Old Brooklyn", northwest Brooklyn's Prospect Heights is home to the Barclays Center, chic cocktail bars, cool restaurants and a rich Caribbean influence. The small neighborhood is a melting pot of cultures, influences and architecture, and there's something here to appeal to everyone.
---
Bay Ridge
Nestled in the southwest pocket of Brooklyn, Bay Ridge is one of the boroughs safest neighborhoods, and is a culturally diverse destination with great restaurants, cafes, shops and parks. The district is also home to historic rowhouses and the enormous Owl's Head Park.
---
Brooklyn Heights
Brooklyn Heights is the most expensive Brooklyn neighborhood to buy property in, and one look at its stunning brownstones and charming restaurants and shops leaves no doubt why. It also offers a quieter lifestyle than other areas of the New York borough. The upmarket area is home to Brooklyn Bridge Park, a family-friendly destination.
---
The 17 Best Airbnb Brooklyn Rentals
Alright, let's get into it! I hope by now you've got a general idea of which neighborhood you'd like to stay in most, but I guarantee no matter which Airbnb Brooklyn you choose, I'm sure you'll love it!
---
1) Quiet Full Floor Loft with Home Theater
The Best Brooklyn Vacation Rental For Couples
Location: Williamsburg
Price: $319 average per night
Sleeps: 2 (1 bedroom/1 bath)
This light-filled loft located in historic and hip Williamsburg is my top pick for best Brooklyn vacation rentals for couples! The eclectic yet cozy decor offers an unmatchable ambience with exposed brick, fashionable plush furniture, and even a projector for you to curl up in front of and watch movies at night! The location can't be beat either, near to the ferry to Manhattan as well as two different subway stops less than a half mile in either direction. You can make use of the kitchen and workspace, or hit the streets for nearby cafes, coffee shops, groceries, restaurants, and bars. From the exposed brick to the comfrotable queen bed, you'll love this listing.
Guest review: "This place was really beautiful, filled with nostalgic aesthetics everywhere! I loved Bluetooth Speakers and all the cute lightings. Contact with the owner was extremely smooth and kind. Recommended for anyone who appreciates art and Williamsburg!"
View Photos, Read Reviews & Check Availability
---
2) Beautiful Brooklyn Brownstone | Tree Lined Street + Elegant Garden
The Overall Best Vacation Rental in Brooklyn
Location: Carroll Gardens
Price: $550 avg. per night
Sleeps: 6 (3 bedrooms/3 bathrooms)
This stunning rental is the epitome of elegance, and once you take a look at the photos you'll see why it's my pick for overall best vacation rental in Brooklyn! Situated on a quiet and quintessential New York tree lined street, this property is two floors of full-on luxury. A massive marble bathroom, spacious and light-filled kitchen, captivatingly constructed staircase, and inviting common areas such as the back garden or front stoop provide ample space for you to enjoy your holiday. The Brooklyn waterfront as well as multiple eateries and bars, from quirky and quaint to upscale, are all within walking distance or a quick and cheap Uber away.
Guest review: "We absolutely LOVED our stay here! This home is gorgeous, comfortable and the owners are so lovely. They answered all of our questions right away and went out of their way to ensure we had everything we needed. It was beautifully decorated for Christmas and the perfect place to spend the holiday. We will absolutely stay here again!"
View Photos, Read Reviews & Check Availability
---
3) Beautiful Studio Filled w/ Art
The Best Cheap Vacation Rental Brooklyn
Location: Cobble Hill
Price: $80 avg. per night
Accommodation in the Big Apple, whether long-term or for a quick vacation, is synonymous with a big price tag. However, it doesn't have to be that way! Check out this listing and see why it's my pick of the best cheap vacation rental in Brooklyn. It's got everything you need for an enjoyable and relaxing stay. High speed WiFi, fully equipped kitchen, a comfy queen bed, and remodeled bathroom will have you feeling at home, while right outside your door are a plethora of places to eat, drink, see sweeping views of downtown Manhattan, and a number of art galleries! In fact, all proceeds from renting this property go to the Invisible Dog Arts Center, which is a non-profit located next to this listing. The host describes the art occupying the walls of this pristine place "your own personal MoMa" and they couldn't be more correct. Not only is this a great place to stay for a few days in Brooklyn, but you'll be supporting the local arts scene as well!
Guest review: "I had a lovely stay in this charming studio. Met & exceeded my needs. Subway was right outside the door, yet the apt was still quiet. Close to Trader Joe's which made picking up a few necessities a breeze. It's nice to support the local art scene as well!! Can't wait to book another visit!"
View Photos, Read Reviews & Check Availability
---
4) Luxury Modern Brownstone Full Apt
Location: Bedford Stuyvesant
Superhost: Yes
Price: $120+ USD per night
https://www.airbnb.com/rooms/7415905
This Brooklyn Airbnb is located in the neighborhood of Bedford Stuyvesant (or "Bed-Stuy"), which is famous for its stunning Victorian architecture and for being a multicultural melting pot. This warm and welcoming one-bedroom apartment is nestled within a traditional brownstone, and has everything you could need to be super comfortable during your visit to Brooklyn. This neighborhood is brimming with amazing restaurants and bars, and the C-Train is a seven-minute walk away and will get you to Manhattan in a cool 15 minutes. It's well located, stunning, affordable, and has stellar reviews – don't overthink things, and book this incredible Brooklyn Airbnb!
Guest review: "Absolutely loved our stay in Elwanda's beautiful apartment. She is the perfect host, most welcoming and so friendly. The apartment is just as advertised in a super location. Six blocks and you're at Kingston Throop underground station and only 15 mins to Manhattan. Made the journey every day without issue. The apartment is extremely comfortable, the bed is like sleeping on a cloud. The kitchen has everything you could possibly need should you wish to self cater and there are a number of great dining establishments an easy walk from Elwanda's apartment. Loved the experience. Thanks again, ever so much." – Kurt
View Photos, Read Reviews & Check Availability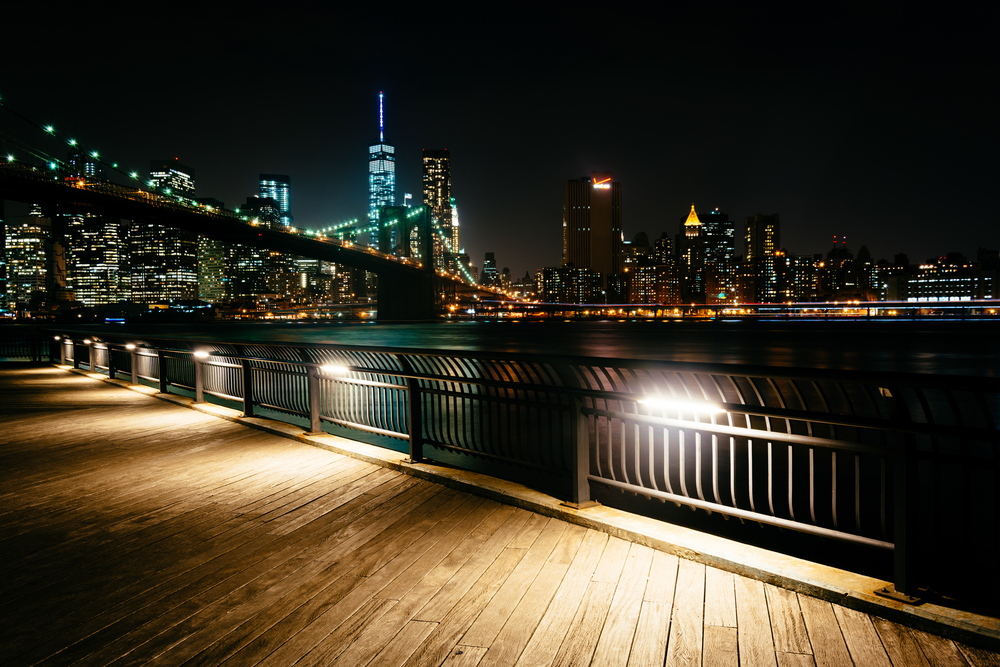 ---
5) NYC 1st Shipping Container Home
The Best Unique Brooklyn Airbnb
Location: Williamsburg
Superhost: Yes
Price: $130+ USD per night
https://www.airbnb.com/rooms/699472
Looking for the most unique Airbnb in Brooklyn? Well, this epic shipping container home is for you! The sustainable Airbnb is New York's first legal shipping container home, and is made entirely from recycled shipping containers. It has one bedroom, a bathroom and a kitchenette, and you're welcome to use the host's yard or check out the community garden next door. This heated and air-conditioned crib is at the heart of all that hip Williamsburg has to offer, including bars, restaurants, clubs and galleries. The L-Train is just five minutes walk away. It's one of the coolest Airbnbs in Brooklyn I've come across, and a stay here would definitely be a good time!
Guest review: "It was a privilege to stay here. The space is clever and worked well for our family of three. The story behind this home is fascinating. Dave (and lovely Mormon the dog) were wonderful hosts. Welcoming, kind and interesting! The neighbourhood is diverse and lively. A unique and highly recommended experience." – Emily
View Photos, Read Reviews & Check Availability
Brooklyn NYC Travel Guide: Everything you need to know
---
6) Luxury Brooklyn condo overlooking a park
Location: Crown Heights
Superhost: Yes
Price: $70+ USD per night
https://www.airbnb.com/rooms/34740844
Nowhere in New York is truly cheap anymore, and trendy Brooklyn – while slightly less to stay in than Manhattan – is still up there price-wise. Don't miss out – this luxury Airbnb Brooklyn condo that offers two bedrooms for such a low price! This stylish and spacious cheap Brooklyn AirBNB is located in the Crown Heights neighborhood, a central Brooklyn thoroughfare that spans two miles. The gentrified district is relatively safe, and has a diverse population that hail from all over the world. It's a 15 minute drive to hip Williamsburg, and 40 minutes to Manhattan by train. The nearest subway is five minutes walk away. If you want to have a decent place, but also are more budget-conscious, this is the best Airbnb in Brooklyn for you!
Guest review: "Many thanks to Meir and Douglas for their hospitality! The place is stylish and comfortable. There was a high-chair and a baby bed for our child, also right across the street there is a playground and the Brooklyn Children Museum with lots of fun activities. Cafès, supermarkets and subway stations are in a walking distance (5 minutes to the closest supermarket, 8 minutes to #3 train). The apartment is warm, the kitchen stove is easy-to-use. Get ready to stairs — as for most of the buildings in Brooklyn. Meir and Douglas were extremely helpful, three times they literally saved our day. It was a pleasure to stay at their place, I hope to come back there next time we visit Brooklyn." – Oleksandr
View Photos, Read Reviews & Check Availability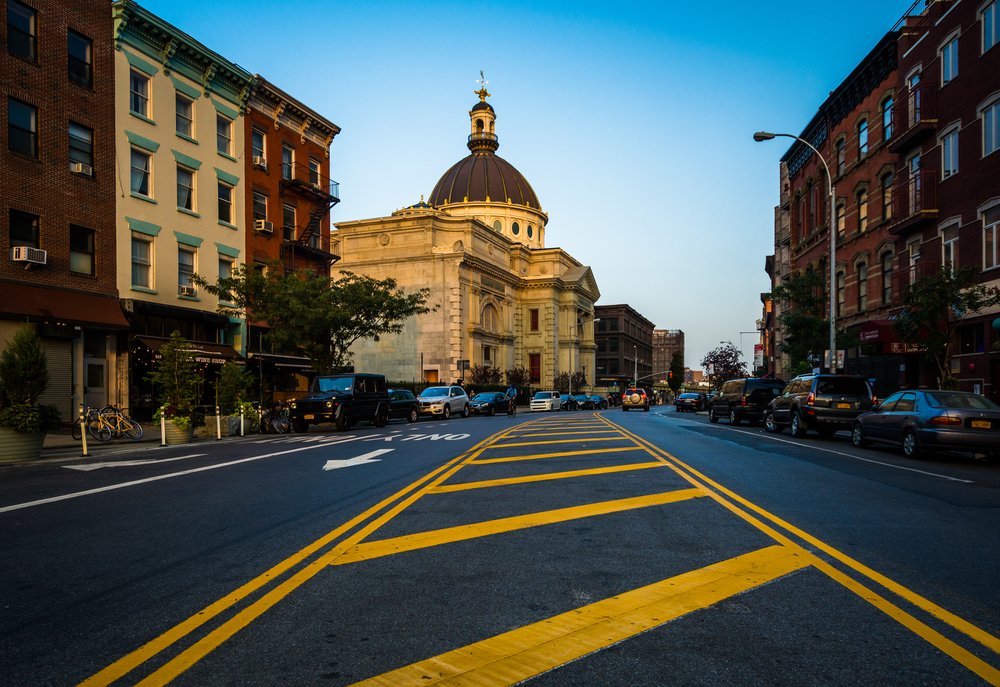 ---
7) Modern 1 BDR – Recently renovated kitchen & bath.
Location: Clinton Hill
Superhost: Yes
Price: $120+ USD per night
https://www.airbnb.com/rooms/9378184
This modern and cozy one bedroom apartment has been recently renovated and is just waiting for you to enjoy it to the full! It is the ideal Brooklyn Airbnb for couples. The home is bordered by a number of trendy Brooklyn neighborhoods, including Williamsburg, Bed-Stuy and exclusive Clinton Hill, so you'll enjoy the best that Brooklyn has to offer. The subway is just seven blocks north and will take you all over Brooklyn or into Manhattan.
Guest review: "Donnie and David's place was great! My partner and I stayed here for a week and it was a great place to relax and rest after spending the day/night exploring. The neighbourhood felt very safe and easy to get around. It's about a 15 minute walk to the subway station and there are a number of bus stops close by that make getting around Brooklyn/Manhattan really easy. The apartment itself was very clean and well stocked. David also kept in touch throughout our stay and was very accommodating in allowing us to keep our luggage in the apartment past check in, as our flight wasn't until the evening. Definitely recommended!" – Nikki
View Photos, Read Reviews & Check Availability
YOUR ULTIMATE GUIDE TO BROOKLYN, New York - made by locals 🗽
---
8) The Fig: Brooklyn's TinyHome Cabin in Williamsburg
The Best Brooklyn Airbnb For Solo Travelers
Location: Williamsburg
Superhost: Yes
Price: $120+ USD per night
https://www.airbnb.com/rooms/9925507
Brooklyn has been transformed into a hipster paradise, and it no longer has the reputation of being a dangerous destination for those traveling on their own. You're never alone in New York, and flying solo here can be so much fun! This INCREDIBLE one-bedroom space can't really be summed up in words. The eclectic, boho space has been designed by an expert to ooze cozy cabin vibes, and you may even forget you're in one of the busiest cities in the world while soaking in the tub. Tucked away in hip and happening Williamsburg, this apartment has everything you could possibly need at your fingertips. There's a 24 hour deli across the street, and endless cafes, restaurants, bars, shops, clubs, galleries and diverse locals all around. It's also on top of an L-Train stop, which reaches Manhattan in less than 10 minutes. Traveling solo never looked so good in this Airbnb Williamsburg Brooklyn rental!
Guest review: "This place was one of the coolest places I've ever stayed in. If I owned a place it would look and feel like this one. Also located in one of the best places in the world, Williamsburg. From Australia but I will definitely be visiting this part of Brooklyn again." – Jack
View Photos, Read Reviews & Check Availability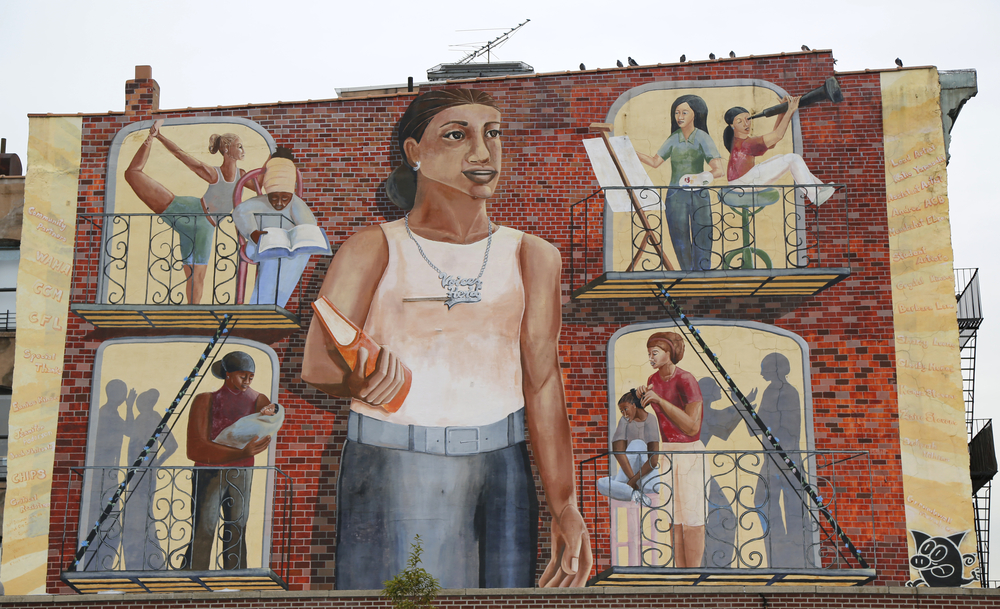 ---
9) Charming Luxury Loft near Barclay & Green Building
The Best Luxury Airbnb Brooklyn
Location: Gowanus
Superhost: Yes
Price: $200+ USD per night
https://www.airbnb.com/rooms/20271739
Gowanus is an up-and-coming Brooklyn neighborhood, and this is one of the area's most popular Airbnbs. The spacious two-bedroom loft has waaay more space than the average New York apartment, and the generous 1500 square foot space is super neat and modern. From here, walk to The Brooklyn Museum, Brooklyn Botanical Gardens and Brooklyn Public Library, or explore Gowanus and nearby Park Slope. There's so many train stations in the immediate area, you'll find getting around Brooklyn and New York a breeze.
Guest review: "Ashley's place is stylish and cosy, nestled in an accessible area of an amazing city. She provided great recommendations and was reachable after initial contact. Shopping and restaurants in Brooklyn are a quick walk away, and Manhattan ranges from about 20 min away (lower Manhattan) to 55 min (north Central Park) on the subway. Would thoroughly recommend staying here and exploring the area surrounding – great bar literally across the road and plenty to discover super close." – Phoebe
View Photos, Read Reviews & Check Availability
---
10) Botanical Bedstuy
Location: Bedford Stuyvesant
Superhost: Yes
Price: $100+ USD per night
https://www.airbnb.com/rooms/31124175
An affordable Bed-Stuy Airbnb, this one-bedroom jungle-inspired apartment is brimming with leafy plants to truly bring the tropics to the concrete jungle. The private, sunny space is in a friendly neighborhood, surrounded by stunning New York Brownstone buildings and tons of great restaurants, bars and cultural landmarks. The nearby subway will take you to Manhattan in 20 minutes or JFK Airport in 25 minutes.
Guest review: "Pho's place is a hidden gem in Brooklyn and a must stay on your Airbnb list! Located extremely close to multiple subway stations that lead to direct or express lines to Manhattan, Times Square, Dumbo, Williamsburg – any and all tourist areas to visit. We felt very safe in the area and LOVED the home itself. Phi's personal touches throughout the home are exquisite and really do make you feel like you're in "your home" whilst you stay there. The subway rides into Times Square go extremely fast and trains depart every 5-10 mins so there's hardly any waiting ever for trains. Book this place you won't regret!" – Zoe
View Photos, Read Reviews & Check Availability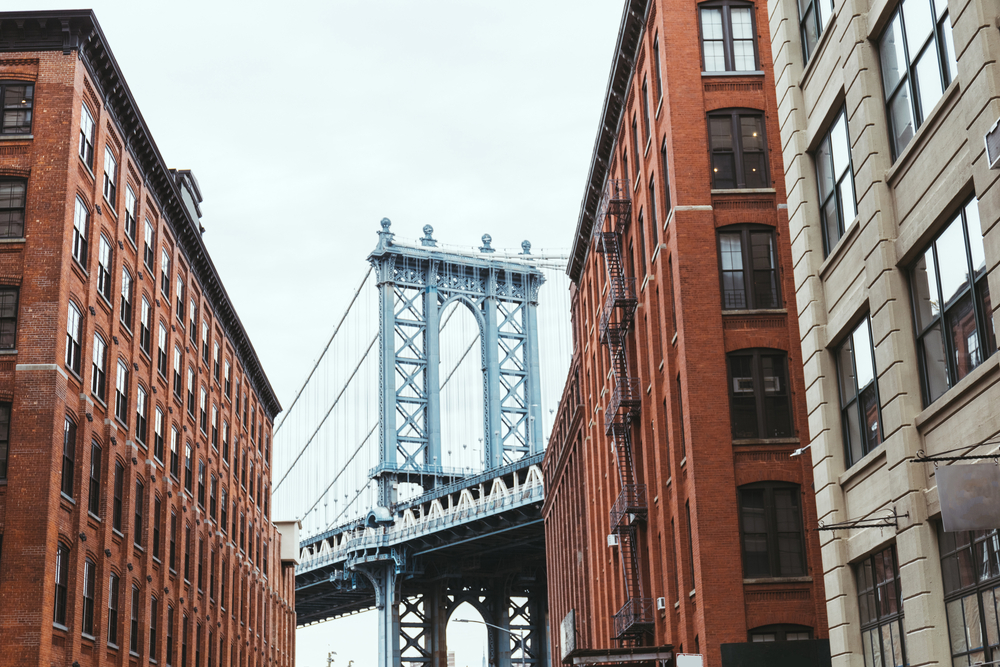 ---
11) Art-filled bright spacious loft prime Wburg Brklyn
Location: Williamsburg
Superhost: Yes
Price: $250+ USD per night
https://www.airbnb.com/rooms/14296598
Williamsburg is one of the hippest zip codes in the world, and this stylish one-bedroom loft will allow you to experience it all in style. The spacious apartment with high ceilings is a comfortable oasis in the heart of Brooklyn, and borders leafy McCarren Park. Trendy cafes, restaurants, bars and clubs are aplenty here, as are eclectic, achingly cool locals. From here, it's a breezy 20 minute subway ride into central Manhattan. Check out this awesome article on iconic places to eat in Brooklyn for some cool food recommendations during your stay!
Guest review: "This was our first time in America and our first time using Airbnb, but it certainly won't be our last. Susan's apartment in Williamsburg is everything we were hoping for and more. The location is perfect, with many great restaurants and bars literally just around the corner plus the subway just two blocks away with a short ride into Manhattan. Susan's hospitality was first class and all the little extra bits of information she gives to make your trip easier were certainly not unnoticed. If you're planning on a trip to New York, I couldn't recommend a stay in Susan's apartment in Williamsburg Brooklyn any more highly." – Robert
View Photos, Read Reviews & Check Availability
NYC GUIDE: DUMBO, Brooklyn | Our Favorite Places
---
12) ★Hip ★Subway 1 min ★Backyard ★3Beds ★Huge ★Duplex
Location: Bedford Stuyvesant
Superhost: Yes
Price: $350+ USD per night
https://www.airbnb.com/rooms/15745537
Space in New York is notoriously hard to come by, so this amazing three bedroom duplex is a rare find in this massive city. It features towering ceilings, spacious interiors, modern appliances and furnishings and a top security system. There's even a large furnished backyard, which is the perfect place to unwind with a glass of wine after a day of exploring the concrete jungle. The Bed-Stuy neighborhood is heaving with dining, drinking, shopping and sightseeing opportunities and you will be just one minute from the nearest subway station, which will get you to Manhattan in 15-25 minutes. This is a five star rated Brooklyn Airbnb that deserves every rave review it receives.
Guest review: "Anna's place in Brooklyn, New York was incredible, it lived up to all the photos and more. Staying at Anna's place made our stay in New York so special. After a very long flight we arrived at Anna's place, tired and cold, we stepped into the front door and the house was warm, cosy, clean and inviting. We felt so at home and very safe and secure. There were snacks for the hungry kids and lovely warm comfy beds to jump into. We slept so well. All the information she had at her house was so helpful for us to get around and find places and the fact that we were so close to the subway was fabulous. It was so easy to get around and because of that we did so much. I am so grateful for Anna's hospitality and attention to detail and care she has put into everything. I will definitely recommend Anna's place to my friends and family, thank you." – Lisa
View Photos, Read Reviews & Check Availability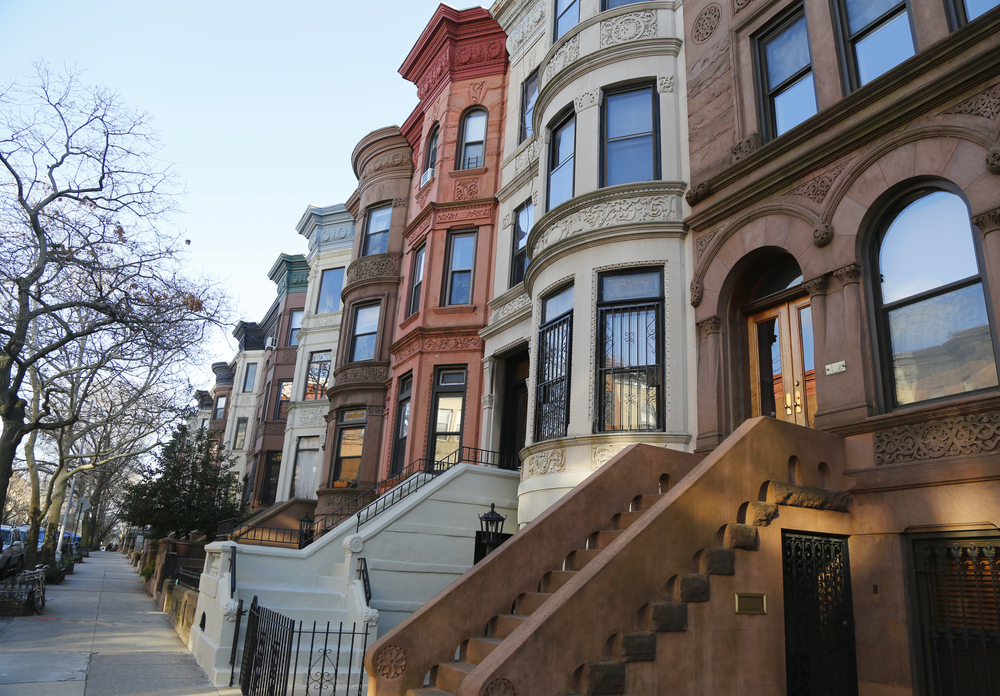 ---
13) E&E's Artful B&B Spotless Private 2BD APT w/AC+HBO
Location: Bedford Stuyvesant
Superhost: Yes
Price: $90+ USD per night
https://www.airbnb.com/rooms/17526131
Located on the top floor of a three story classic Brooklyn brownstone in leafy Bed-Stuy, this family-friendly apartment is newly renovated and perfectly situated to explore all of Brooklyn or New York. The local neighborhood is full of opportunities to sample some of the best food and drinks in the city, with hip locals adding character to the area. Just a few blocks from the nearest subway, you can reach Williamsburg in 15 minutes or Manhattan's Lower East Side, East Village and SoHo in 30 minutes flat.
Guest review: "We loved our stay here. The apartment was spacious and trendy. It had everything that we needed and Erika made sure we had everything we needed for our first day even though we arrived late. The location was convenient and safe and we travelled easily into Manhattan every day. The apartment felt like we were locals. We ordered groceries to be delivered and went to the laundromat down the street. Was great value for money and the help from the hosts was greatly appreciated." – Kathryn
View Photos, Read Reviews & Check Availability
Brooklyn Vacation Travel Guide | Expedia
---
14) Beautiful Brooklyn Brownstone Entire Parlor Floor.
Location: Stuyvesant Heights
Superhost: Yes
Price: $150+ USD per night
https://www.airbnb.com/rooms/28834703
This gorgeous, artistic one bedroom Brooklyn Airbnb is a sight for sore eyes after a long day of traveling, and provides an exceptional guest experience from beginning to end. This cozy apartment is entirely private and located on the second floor of a classic brownstone in trendy Stuyvesant Heights. It has a bedroom, living room, bathroom, kitchen and dining area, all of which ooze style and individuality thanks to the host being an interior designer. The apartment is just one block from the nearest subway stop, and you can be in Manhattan's West Village or Chelsea districts in as little as 15 minutes or Wall Street in 10 minutes.
Guest review: "I had a wonderful but too brief stay at this wonderful apartment in Beds Stuy. Every surface and corner were a pleasure on my eye . The bed is super comfortable as are all the furnishings. I didn't meet Dan but Jarret was delightful. Thanks for hosting me." – Rowena
View Photos, Read Reviews & Check Availability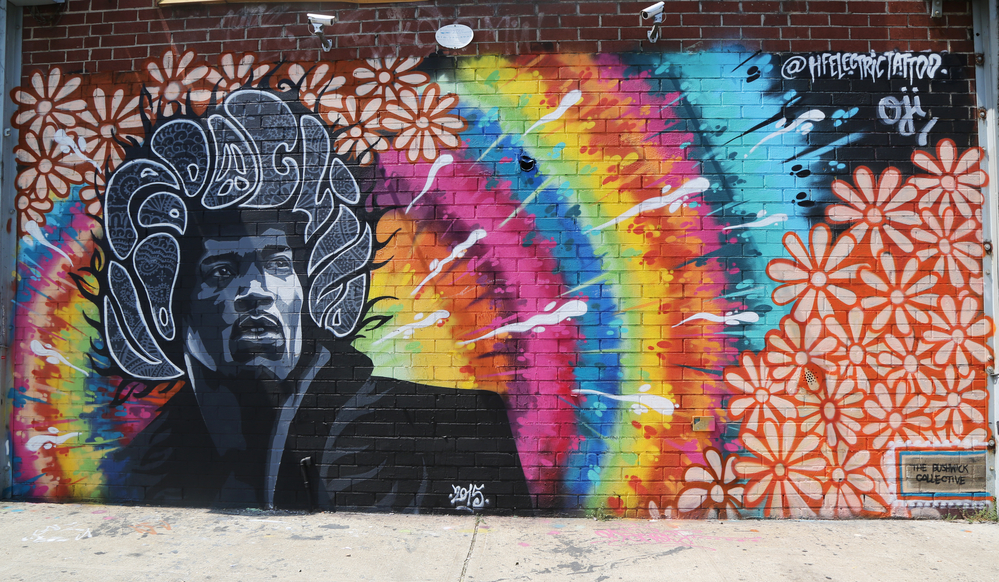 ---
15) Beautiful house in the heart of Williamsburg
Location: Williamsburg
Superhost: Yes
Price: $350+ USD per night
https://www.airbnb.com/rooms/10101097
Next to leafy McCarren Park and surrounded by epic markets, restaurants, bars and shops, this two storey, two bedroom home offers space many New Yorkers can only dream of. There's a range of living areas, including a home theatre, and a large backyard with seating – perfect for al fresco dining on warm New York nights! The nearest subway stop is just one block away and the water taxi is just six blocks away, which will take you to Queens and Manhattan's Midtown and Financial Districts.
Guest review: "We loved our stay, only a week wasn't long enough to explore all the amazing things to see & do nearby. We could have easily stayed at least a month to fully experience this fabulous home and location. A comfortable and inviting experience for all my family. The house and backyard are brilliant! Thank you Julia!" – Kate
View Photos, Read Reviews & Check Availability
Williamsburg Brooklyn Travel Guide: Everything you need to know
---
16) BB+B Brooklyn Brick & Brownstone/ Treetop terrace
Location: Bedford Stuyvesant
Superhost: Yes
Price: $500+ USD per night
https://www.airbnb.com/rooms/32668712
Heading to Brooklyn with a large family or group and struggling to find a large place to accommodate you all? Your search stops here. This stunning five bedroom home spans two floors and even has a rooftop terrace with seating for 10 that overlooks a lovely garden. The Bedford Stuyvesant brownstone is in a neighborhood with all the amenities you could possibly need, as well as a subway within a 10 minute walk that reaches Manhattan in just four stops.
Guest review: "This is the most stunning place I've ever stayed in! The style and vibe of the place is beautiful, James's communication was perfect and we were provided with delicious treats to eat and drink as well as ample neighbourhood recommendations. I cannot recommend this Airbnb enough … Such a wonderful place to stay!" – Kirsten
View Photos, Read Reviews & Check Availability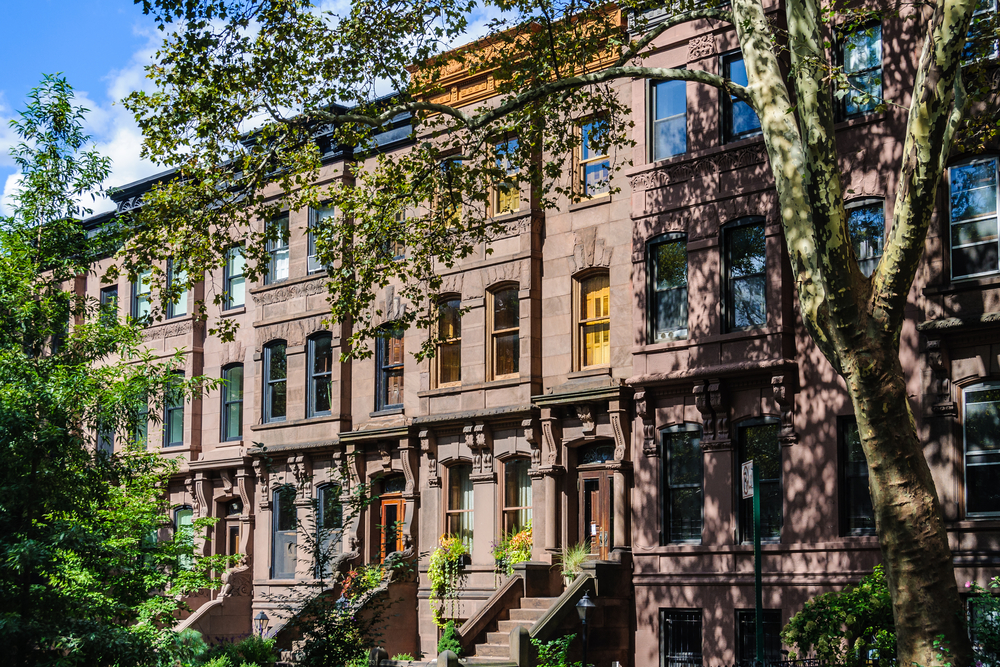 ---
17) Huge factory loft, prime location
Location: Williamsburg
Superhost: Yes
Price: $180+ USD per night
https://www.airbnb.com/rooms/635282
This vibrant warehouse-inspired studio apartment is colorful, light-filled and cozy. It boasts a bedroom area, kitchen, living room and bathroom – perfect for solo travelers or couples heading to Brooklyn. The location of the loft also couldn't be better, with the best of hip Williamsburg at your doorstep. Cafes, restaurants, bars, clubs, boutique shops, live music venues, markets – it's all there for the taking. The nearest subway is a six minute walk, and is just one stop to Union Square, Manhattan.
Guest review: "Such a great location and the style of the loft really captured the character of Williamsburg. Agree with other reviews that getting into Manhattan was easy. We felt completely safe and liked coming back to Williamsburg for dinner each night as there are so many great restaurants. Thanks Misty for sharing your loft with us." – Erica
View Photos, Read Reviews & Check Availability
Eating Through Brooklyn: Chef's Night Out with Frankel's
---
18) Modern & Bright 2BR Entire Apt w/ Private Terrace
Location: Park Slope
Superhost: Yes
Price: $200+ USD per night
https://www.airbnb.com/rooms/20203433
Park Slope is a more chilled-out, eternally loved Brooklyn neighborhood, and it's proximity to the borough's hip havens makes it a great choice for visitors to the city. This modern two bedroom apartment is located within the leafy neighborhood, and its hardwood floors and exposed brickwork makes it a cozy, private oasis to escape to after a long day in The Big Apple. Walk to a range of subway stations, restaurants, shops and The Brooklyn Zoo, or head over to the family-friendly Brooklyn neighborhood of Prospect Park just two blocks away. From here to Manhattan, Queens and most Brooklyn hotspots, it's just 15 minutes by train.
Guest review: "Awesome apartment in a fantastic location. Perfect base for NYC travels. Sparkling clean, quiet and comfortable beds. Melissa was great to deal with and would highly recommend this as a place to stay." – Jody
View Photos, Read Reviews & Check Availability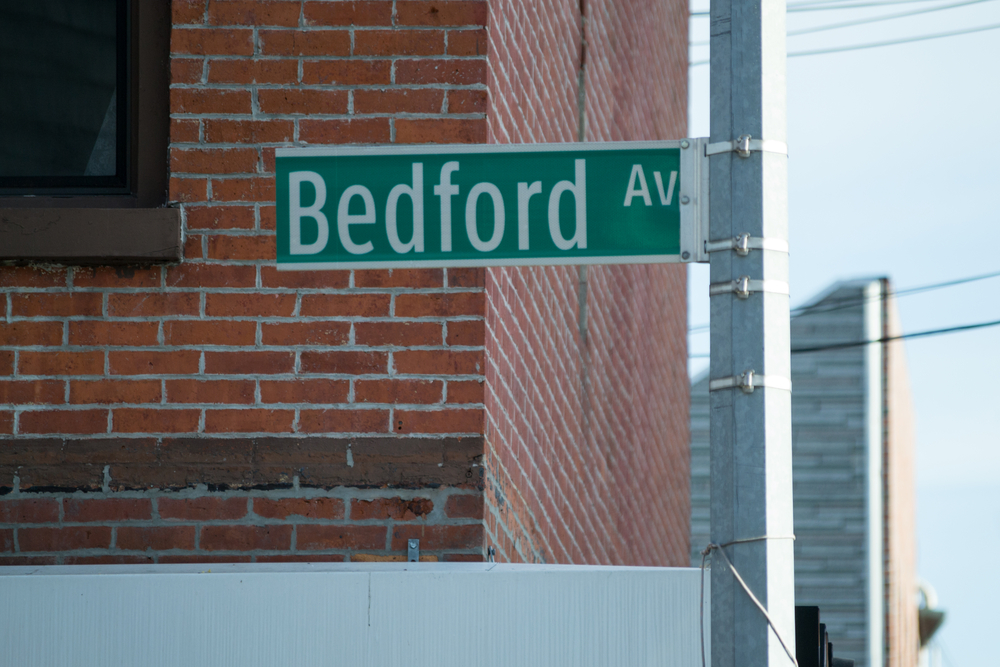 ---
19) Found a tree I like so built a nest
Location: East Williamsburg
Superhost: Yes
Price: $200+ USD per night
https://www.airbnb.com/rooms/9546039
This one bedroom apartment is one of the best unique Airbnb Brooklyn rentals, and guests agree – giving it a perfect overall score. This renovated loft blends rustic and industrial design and decor perfectly, and has three coral reef tanks, cool artwork and handmade furniture. The subway is one block away, and will get you to Manhattan in just 10 minutes. East Williamsburg is booming, and there's so many hip eateries, bars and stores you'll be spoiled for choice!
Guest review: "We loved staying at Jason's home in Brooklyn! The loft is beautifully designed, it is warm, welcoming, spacious, clean and really felt like home. Everything we needed was provided, and the location was great, only a short walk to the subway. The internet was fast, which was a big bonus! And we loved watching the amazing aquariums… A really special feature of this awesome loft! Thanks for having us!!!" – Alicja
View Photos, Read Reviews & Check Availability
Bushwick, Brooklyn - NYC Neighborhood Tour (Street Art & More) !
---
Brooklyn Tours & Experiences You Can't Miss
There's a surprise around every corner in Brooklyn, and experiencing it with an expert local is a must. These top Brooklyn tours and experiences will introduce you to the best food, street art and Instagram photo ops in the borough. Book via my links!
---
Brooklyn: Bushwick Street Art Walking Tour
"See the street art of Bushwick, a Brooklyn neighborhood and living outdoor art gallery. Learn more about the work on display from a local graffiti artist from New York City."
https://www.getyourguide.com/brooklyn-l2034/bushwick-brooklyn-street-art-tour-t73850/
Price: From $30 USD (90 minutes)
Review: "Tour was very informative, with a lot of explanation and background about the Bushwick Collective and the art made. Although the route was quite short, we had a great afternoon. Afterwards we walked around a bit in Bushwick and looked at some other paintings. Beautiful location if you like street art." – Ben, Netherlands
View Photos, Read Reviews & Check Availability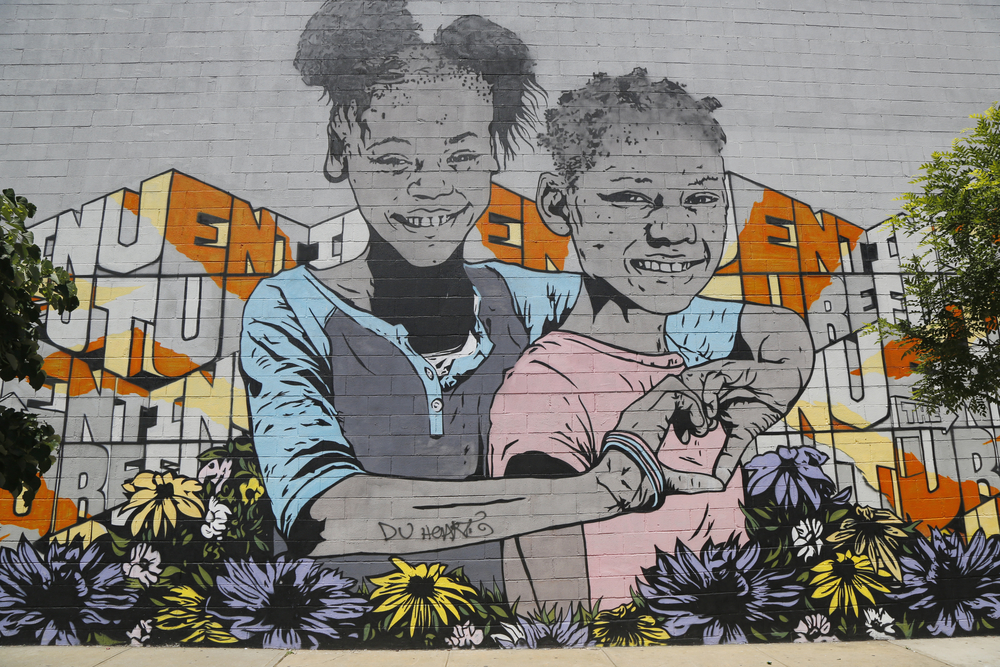 ---
Brooklyn: 3-Hour Small Group Food Walking Tour
"Savor the flavors of Brooklyn on a 3-hour food tour, and sample breads, cheeses, and pastries crafted by those who treat food as an art form. Get off the tourist map as a local guide takes you to mom-and-pop stores, food courts and more."
https://www.getyourguide.com/brooklyn-l2034/brownstone-brooklyn-3-hour-neighborhood-eats-tour-t48725/
Price: From $116 USD (3 hours)
Review: "Sasha was absolutely amazing. I would recommend this tour to anyone who loves food accompanied by an amazing story about where they are. Every little shop has a story and Sasha knew it all. Cannot say enough good things about the tour and Sasha especially :)" – Elizabeth, United States
View Photos, Read Reviews & Check Availability
Eating All Around Brooklyn | NYC Food Travel Vlog
---
Brooklyn: Personal Travel and Vacation Photographer
"No more selfies or pestering strangers for photos of yourself and loved ones, enjoy the services of a professional vacation photographer in New York to capture your travels in a contemporary and candid style with high quality photos."
https://www.getyourguide.com/brooklyn-l2034/brooklyn-bridge-and-dumbo-personal-photographer-t165131/
Price: From $290 USD (30 minutes – 3 hours)
Review: "Our shooting in NYC with the photographer (Tatiana) was really great, appreciated and professional:-) I love the photos and our contact was nice and pleasant. I can really recommend the photo shoot." – Anonymous, Germany
View Photos, Read Reviews & Check Availability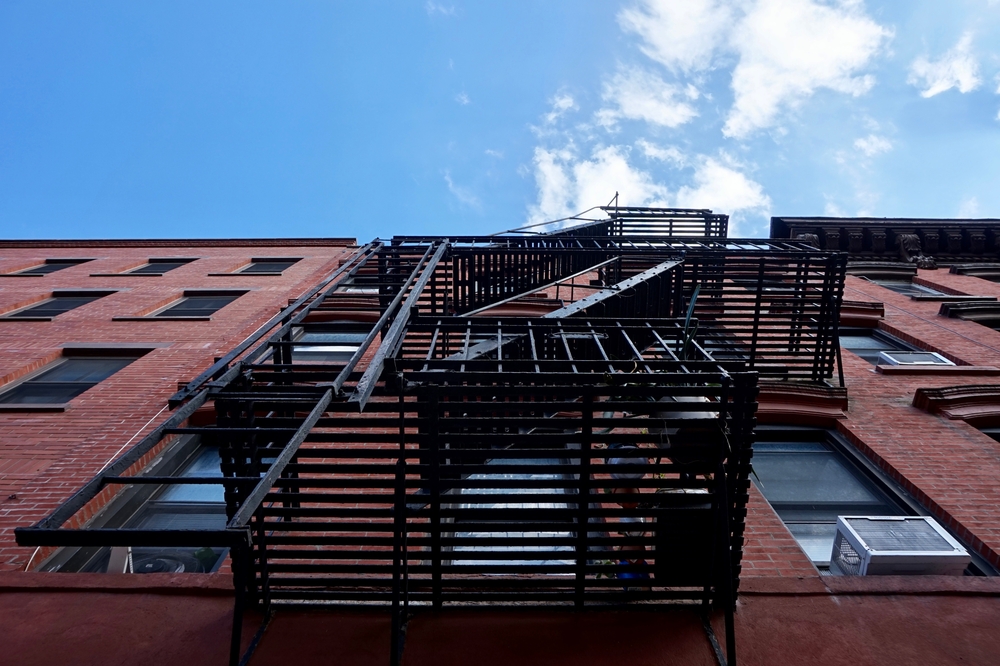 ---
Did I leave out any top Airbnb in Brooklyn?
Brooklyn is booming with amazing Vrbo & Airbnbs, with new offerings added to the homeshare platform every day. Have you recently stayed in a Brooklyn Airbnb that blew you away? Do you manage or host an Airbnb in Brooklyn that you think deserves a little exposure? Feel free to reach out to me via my social media channels or email and I'll see what I can do to get you on the cool kids list.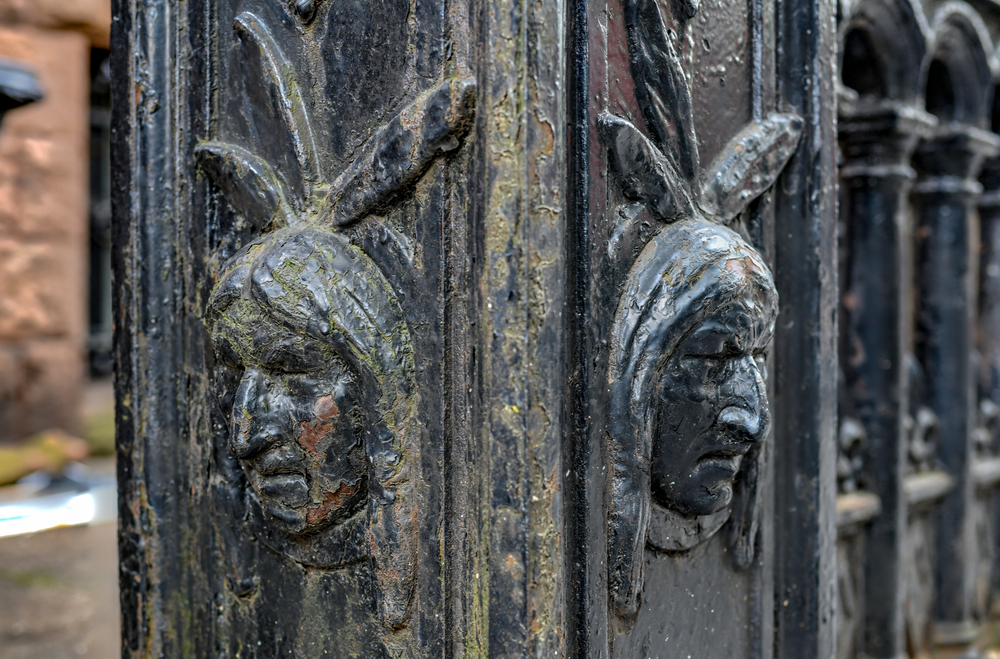 ---
Planning a trip to Brooklyn, New York or the United States?
I'm jealous! New York is a great idea any time of the year! I'm always adding to my ever-growing range of blogs, music festival lists, Airbnb lists and city guides, and Brooklyn and New York are high on the list! In the meantime, check out these New York and U.S blogs for added travel inspiration!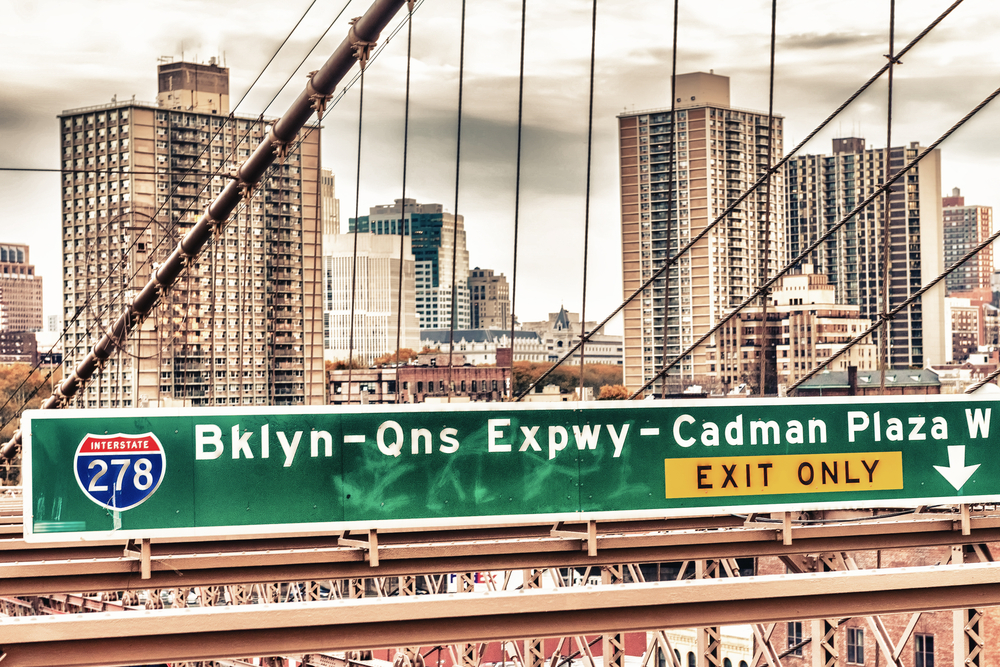 ---
Final thoughts on Airbnb Brooklyn…
Airbnbs in Brooklyn surprised me. New York is renowned for its tight living quarters and high cost of living, but these Brooklyn Airbnbs prove that there is space and affordability to be found in The Big Apple! When you get there, be sure to explore the many pockets of Brooklyn that make this New York borough so eclectic, unique and fascinating. Have a brilliant trip!
---
Thanks for reading my Airbnb Brooklyn Guide!
Share this list of the best Airbnbs in Brooklyn with your NY travel crew!
https://www.jonesaroundtheworld.com/wp-content/uploads/2020/02/Unique-Brooklyn-Airbnbs.jpg
667
1000
Guest Contributor
https://www.jonesaroundtheworld.com/wp-content/uploads/2017/03/logotry-1-1-300x106.png
Guest Contributor
2020-10-10 06:33:43
2021-04-27 16:27:39
The 19 Best Brooklyn AirBNBs For The Coolest New York Experience