Planning an unforgettable trip to Italy? I've put together the ultimate list of the best Airbnbs in Italy & other vacation rentals to book your stay at…
The ancient streets of Rome. The art that calls Florence home. The beaches of Sicily and the French Riviera. The foothills of the Italian Alps. The canals of Venice. The medieval buildings of Tuscany. The villages looming under the shadow of Mt Vesuvius. The lakefront locales of Como and Garda.
There's few countries that have the sheer number of beautiful yet unique landscapes that Italy does. The Mediterranean country has something for everyone, from rugged adventurers to city slickers to water babies to avid historians.
Once you've experienced Italy and all it has to offer, you'll return again and again. I promise.
Are you searching for inspiration on where to travel within Italy? I've not only shortlisted the 15 best Airbnb's and vacation rentals in Italy, but I've also chosen ones all across the ancient country.
These are the 15 best Italy vacation rentals to call home…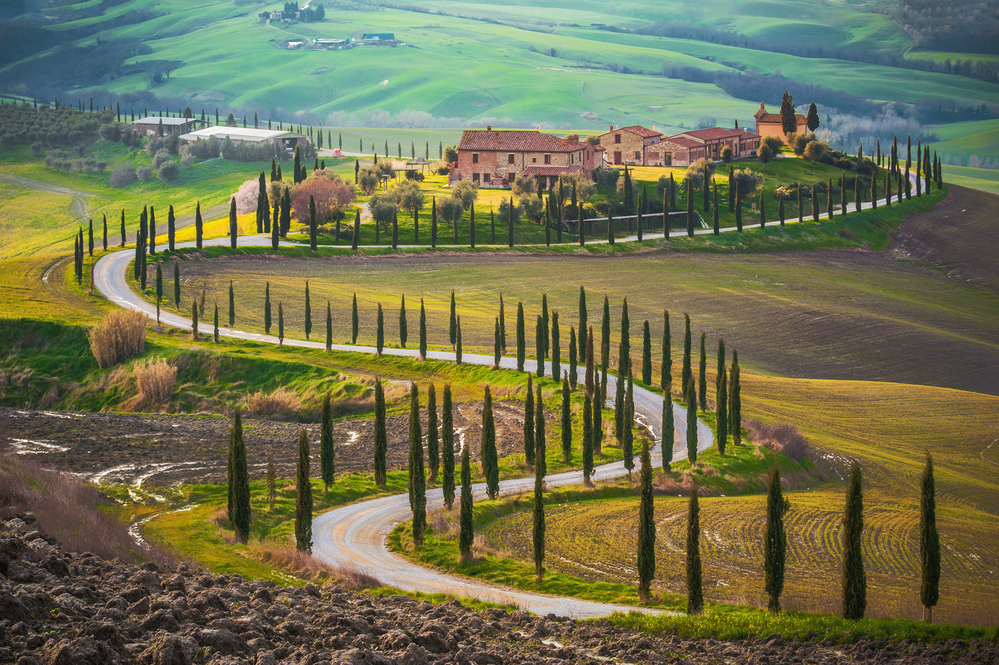 ---
Quick Breakdown Of The Best Italy Vacation Rentals
To make your life easier, I've shortlisted the five best Italy vacation rentals below, before the full list. If you don't have time to browse through all of them, just check out these ones that are chosen to match a range of top locations and occasions.
I have included photos of the properties included throughout this list, as well as some videos, to ensure you get a first hand look at what to expect in beautiful Italy. I have also got a lot of other Italy content, and I recommend checking out 10 Days In Italy | How to Plan the Perfect Italian Trip.
Note: Due to the closure of the Airbnb Associates program, some of the properties listed have been changed to other booking platforms (which can have lower rates and less cleaning/service fees!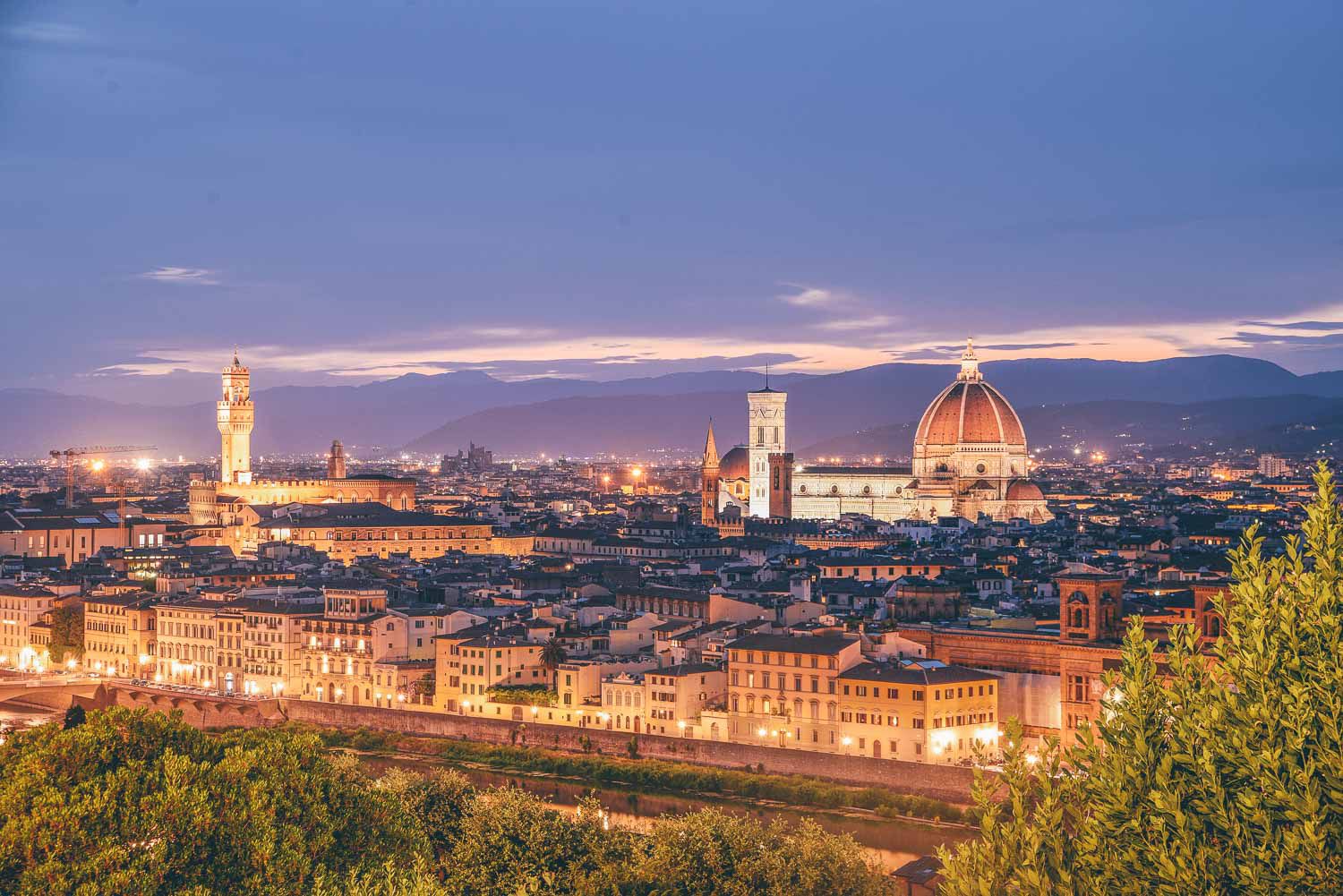 ---
1) Perfect Spectacular Coliseum Views-Wifi-AC-Quiet- Brite-Shops-Transport Nearby
Location: Colosseum
Price: $450+ USD per night
With a perfect view of Rome's famous Colosseum, this incredible three bedroom apartment is spacious, traditionally stylish and perfect for a family trip to the Eternal City. The apartment spans two floors and features a full kitchen, dining area, air-conditioning and heating and a Juliet balcony. From here, walk to all of Rome's most spectacular sights, including the Trevi Fountain, Vatican and so much more. It doesn't get much more central or awe-inspiring than this Rome apartment.
View Photos, Read Reviews & Check Availability
Guest review: "We loved our stay at the apartment. We were greeted by the sweetest lady (mother of the owner I believe). She was very helpful and thorough explaining everything in the apartment. The location of the apartment was great, the view of the Colosseum- especially at night was amazing! Many restaurants and a grocery store are close by. Any questions or concerns we had were quickly answered and/or addressed. We would highly recommend this apartment to anyone visiting Rome." – Amy
ItalyPerfect Rome Imperial Vista Apartment
---
2) Perfect Fascinating Frescoes, Terrace, AC WiFi, Washer Art, Harmony, Quiet Luxe
Location: Central Florence
Price: $270+ USD per night
The romantic city of Florence is a must visit when touring Italy, and right in the heart of the city is this beautiful one bedroom apartment – perfect for a honeymoon or couples vacation. One block from the Piazza Santa Croce and a short stroll from the Ponte Vecchio, the spacious apartment features a large kitchen, a terrace with seating and a king bed. Air conditioned for the hot Italian summers and with heating for the mild winters, this is easily the best vacation rental in Florence.
View Photos, Read Reviews & Check Availability
Guest review: "From the beginning discussions with Pat, to meeting Elizabetta our greeter, we were treated first class and with the warmest of welcomes. The villa is even more charming in person with every amenity you could imagine. Grocery store, restaurants, wine bars, gelato, shopping, museums, and friendly people are steps from the front door. Don't forget to visit Flor on the street as it fills the air with homemade perfumes that will blow your mind. We have traveled to many places around the world, and this is up there as being one of the greatest experiences we've ever had. We highly recommend contacting Pat and her team to make your experience above the ordinary. Without question we are referring our family members and close friends, and we also plan to return one day in the near future." – Sean
ItalyPerfect.com Tesoro Florence Apartment
---
3) I Doi Frè overlooking the sea
Location: La Spezia
Price: $250+ USD per night
https://www.vrbo.com/8287652ha
Experience the stunning Cinque Terre of Italy and book your stay at this incredible one bedroom apartment in Portovenere. With incredible harbour views and fantastic hosts, the aparment is cozy and equipped with everything you could possibly need for a five-star stay. The location of this charming apartment can't be beat, with the bus terminal just two minutes away and departing boats to La Spezia, Portofino and so many more destinations on your doorstep.
View Photos, Read Reviews & Check Availability
Guest review: "The apartment is in a perfectly-situated spot. Entrance is on a charming street where there are shops. Front window looks out on the harbor, with panoramic views of the sunrise and boats. Francesco and Fabioloa greeted us and explained everything. Francesca answered all questions before we made reservation. We recommend this gem." – Pam
Italy's Riviera: Cinque Terre
---
4) House of charm with pool among Brunello vineyards
"The Best Tuscany Italy Airbnb"
Location: Camigliano
Airbnb Plus: No
Superhost: Yes
Price: $300+ USD per night
https://www.airbnb.com/rooms/9360985
A charming village deep in the Tuscan countryside, Camigliano is a wine lovers paradise with a tiny population. If you're searching for a proper Tuscan experience, this is the place to be. This three bedroom villa on a farm stay will take your Italian tour to the next level, nestled in a breathtaking location and with something to please everyone. The villa offers spacious interiors, a private pool and garden and an al fresco terrace, and is just a short drive from the city of Siena.
Guest review: "Beautiful villa in a breathtaking location! The home is exactly as described and shown in the photos. The location is more secluded and an easy drive to Montalcino and local restaurants/grocery. It was a great central point for our group to travel all around Tuscany. Very quick responses to email inquiries and provide recommendations for in home cooking class (highly recommend this experience with Francesco- it was one of the best parts of our trip!), car hire service and local necessities/recommendations." – Meaghan
Beautiful Cities of Tuscany, Italy - 4K City Life Video with Street Sounds
---
5) Romantic Venice in Luxurious Palazzo Cristo
Location: Venice
Airbnb Plus: Yes
Superhost: Yes
Price: $600+ USD per night
https://www.airbnb.com/rooms/19838910
No trip to Italy is complete without a trip to Venice, one of the most romantic cities in the world and a top honeymoon destination. If you're heading here to celebrate your recent nuptials, you can't go past this beautiful one bedroom Airbnb Plus in a central Venice palazzo. The modern interiors feature romantic furnishings, a king bed, air conditioning and everything else you could possibly need. From the Castello District, walk to many central landmarks including St Mark's Square and the Doge's Palace.
Guest review: "This place really is a palace. Very lavish with very thoughtful design. Very modern yet classic. Even smelled amazing. Great location close to the landmarks yet away from the crowd. A lovely restaurant and bakery downstairs. Close to a supermarket. We were sad to leave. Probably one of the nicest places I've stayed in the world." – Daniel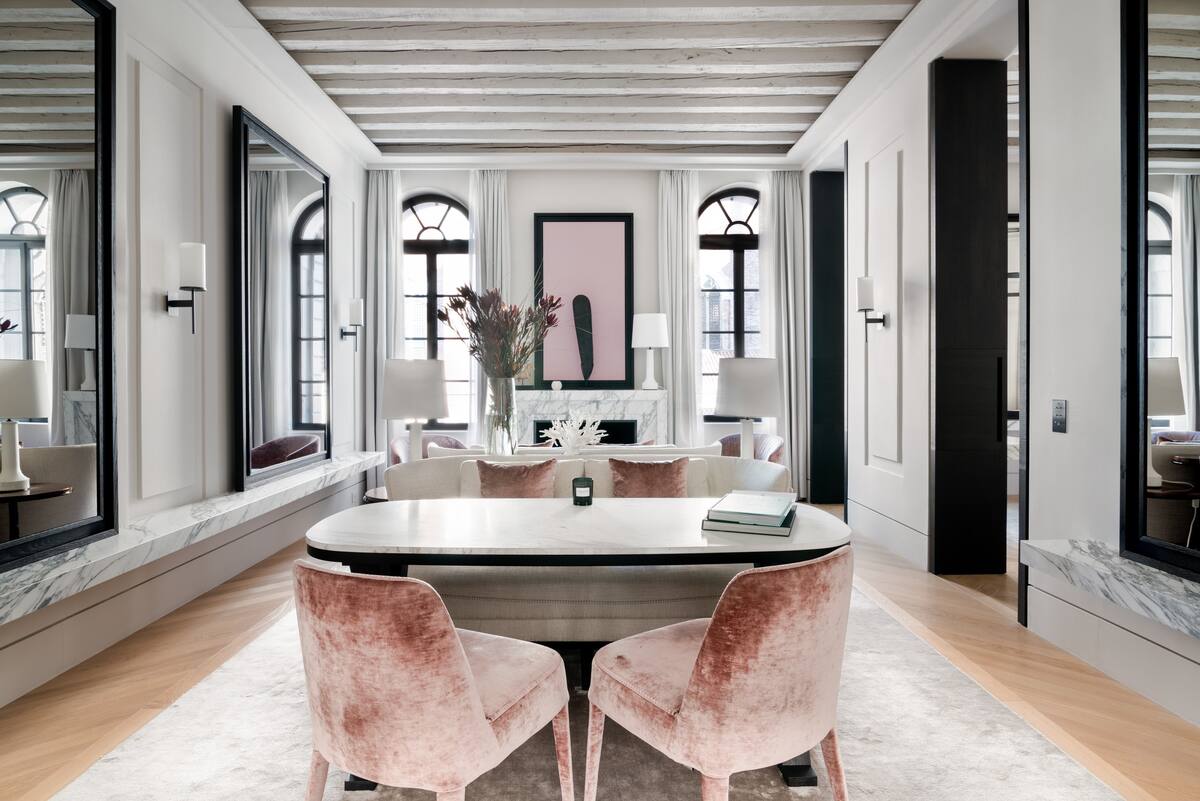 ---
6) Skylinemilan com
Location: Milan
Airbnb Plus: Yes
Superhost: Yes
Price: $700+ USD per night
https://www.airbnb.com/rooms/13797755
The fashionable city of Milan is a must-do stopover of Northern Italy, and a stay in the city doesn't get much better than this incredible two bedroom apartment in the heart of the city. The modern penthouse apartment is open, airy and minimal, with an amazing rooftop terrace boasting a jacuzzi and gym. There's also a complex gym. This sleek high-end stay offers plush furniture and beds, heated floors, and state of the art technologies, and is located in a great area just minutes from Milan Central Station and many shops, restaurants and bars.
Guest review: "This was my second time staying at Francesco's apartment and again, it was absolutely a perfect place to enjoy Milan. Love the clean modern aesthetics and how everything is so well taken care of. Pretty much anything you can dream of is there. And on top of that, Francesco is super attentive and available to help with anything you might need. I will be back again in six months. Grazie mille, Francesco!" – Sari
---
7) Relaxing, bright residence embellished in the charm of the Venetian Middle Ages
Location: Malcesine
Airbnb Plus: Yes
Superhost: Yes
Price: $300+ USD per night
https://www.airbnb.com/rooms/25343146
The city of Verona is most famous for being the setting for Shakespeare's Romeo and Juliet, and tourists still flock here to take a photo at Juliet's balcony and with her statue. If you're passing through this romantic city and want to stay somewhere unique in the area, you need to stay at this five-star Airbnb Plus in a small medieval village on the coast, in the village of Malcesine. Just an hour's drive from Verona, the three bedroom family home features bright and traditional interiors and a private garden overlooking Lake Garda. The beach is one minute away.
Guest review: "Truly an incredible place to experience! The views are stunning and the Lake provides a very serene and peaceful place to dwell. Ludovica's apartment is stylish, comfortable and clean. She is a kind and thoughtful host and the communication was excellent. We can't wait to go back. We have stayed at a lot of Airbnb's and this was outstanding." – Elliot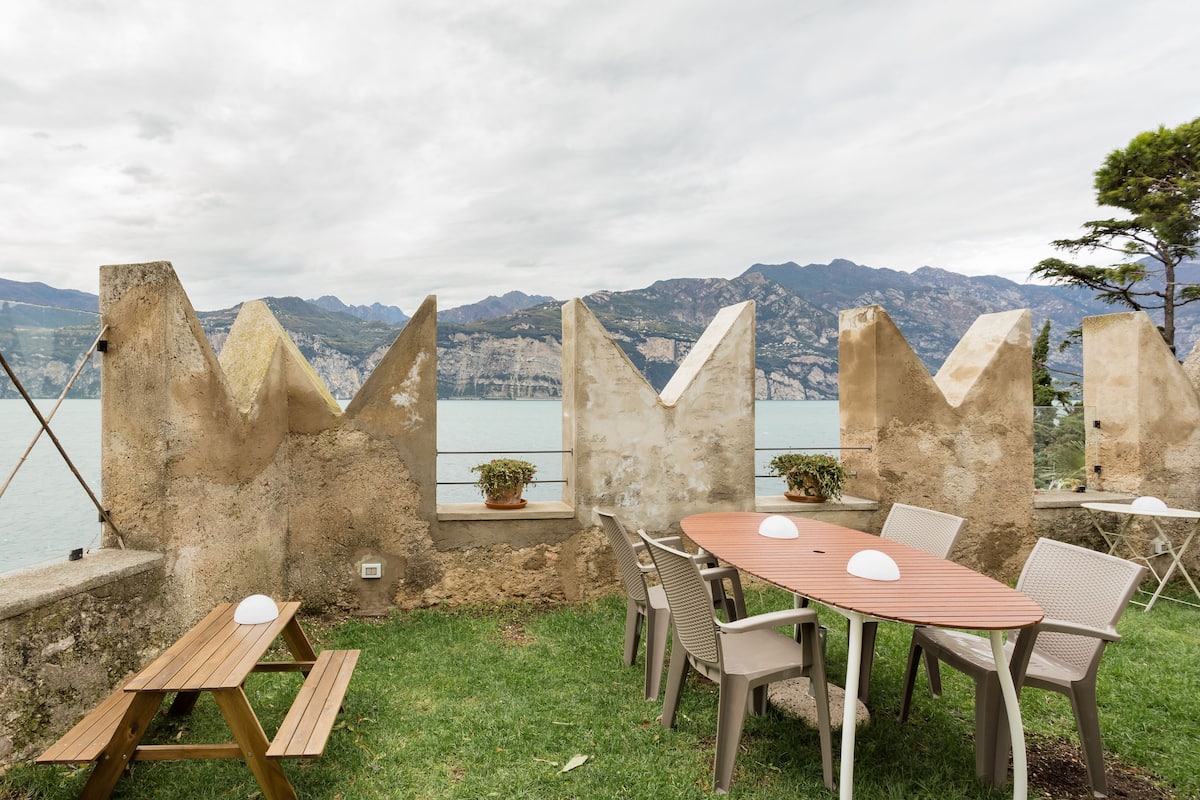 ---
8) Explore Chianti Country from a Charming Stone House
Location: Castellina in Chianti
AirbnbPlus: Yes
Superhost: Yes
Price: $250+ USD per night
https://www.airbnb.com/rooms/18168127
Sip on a superior local wine in the heart of Chianti country, in Castellina in Chianti, Tuscany. If you're searching for an Italian getaway where you can simply kick back and relax with beautiful surrounds, book your stay at this two bedroom stone cottage. The historic cottage features beamed ceilings, terracotta floors, a wood burning fireplace, a huge shared pool and beautiful gardens. Florence is just short of an hour away.
Guest review: "HIGHLY recommend staying here if visiting the Tuscany region. The location is very central to some great towns and restaurants, the accommodation is beautifully designed with everything you could need, the pool is fantastic and the view is breathtaking. Thankyou for such a great time!" – Genevieve
Tuscany Vacation Travel Guide | Expedia
---
9) Out of ordinary XIIC tower on eleven floors & unique rooftop
Location: San Gimignano
Airbnb Plus: Yes
Superhost: Yes
Price: $400+ USD per night
https://www.airbnb.com/rooms/4885252
Located southwest of Florence, San Gimignano is a charming Tuscan town with medieval architecture. This Airbnb Plus stay is one of the most unique in the region! The 12th century tower has been transformed into a beautiful two bedroom stay, spread over 11 floors all pointed vertically. The rooftop terrace offers 360 degree views across the region. Just a short walk away is a bus stop that takes you to the nearest railway station. Florence is less than an hour away.
Guest review: "Staying in the tower was such a unique experience and the rooftop view over the town was a real highlight. The tower is very central which makes it very easy to explore the town and feel like a local. The tower is small with lots and lots of stairs but this is all part of the magic. We loved our stay and we were very well looked after. We would highly recommend to anyone after a truly unique home away from home." – Temara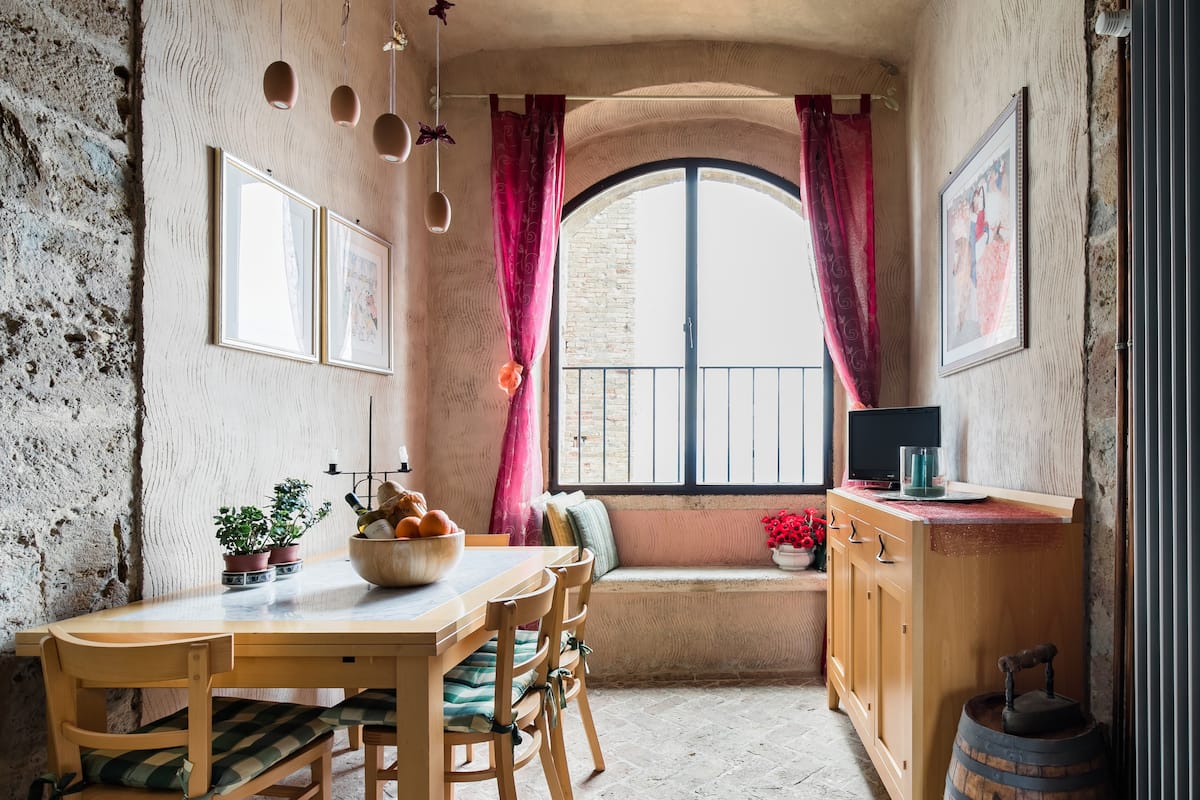 ---
10) Charming apartment with hill view
Location: Turin
Airbnb Plus: Yes
Superhost: Yes
Price: $100+ USD per night
https://www.airbnb.com.au/rooms/9542608
The northern Italian city of Turin (or Torino) is most famous for being the home to the 'shroud of Turin' and for having the Alps as a beautiful backdrop. This one bedroom apartment is modern, practical and safe, with the city centre just minutes away. The apartment is perfect for a solo traveler or couple passing through, and features highlights such as two balconies and a king bed, and has achieved a perfect five-star score from over 50 happy guests.
Guest review: "A wonderful stay in this beautiful apartment. Two lovely balconies, the most comfortable bed and a great kitchen- couldn't have been better. She even supplied some food and drink for our stay. A five minute walk to the bus/taxi rank. Thanks Barbara!" – Kate
---
11) Redeveloped Mediterranean Villa with Pool
Location: Sicily
Airbnb Plus: Yes
Superhost: Yes
Price: $400+ USD per night
https://www.airbnb.com/rooms/26679056
A Sicily escape in the summer is unlike anything else, and with so many great locations it can be hard to find the perfect stay – but I've done it for you! If you're heading here with the family or a group, make sure to book your stay at this incredible villa with a sparkling pool. The modern home is light and airy, with stylish air-conditioned interiors and a tempting poolside outside area. Wander down to top beaches mere minutes away, dine on traditional Sicilian cuisine at local restaurants or tour Sicily from the town of Avola.
Guest review: "We stayed for 1 week at Floriana's spectacular home at the beginning of August 2020. It is the most beautiful home we have ever stayed in! As one review said the photos do not do it justice. We would love to come back. Everything was spotless and the decor was extremely modern and tasteful. The house is around 100m from the beach and within walking distance of some amazing restaurants – particularly if you like seafood. Floriana and her parents were fantastic to deal with. They were very attentive and left a lovely welcome basket and dropped off some delicious Sicilian pastries half way through our stay. We would thoroughly recommend this house to anyone. We were a family of 5." – Caroline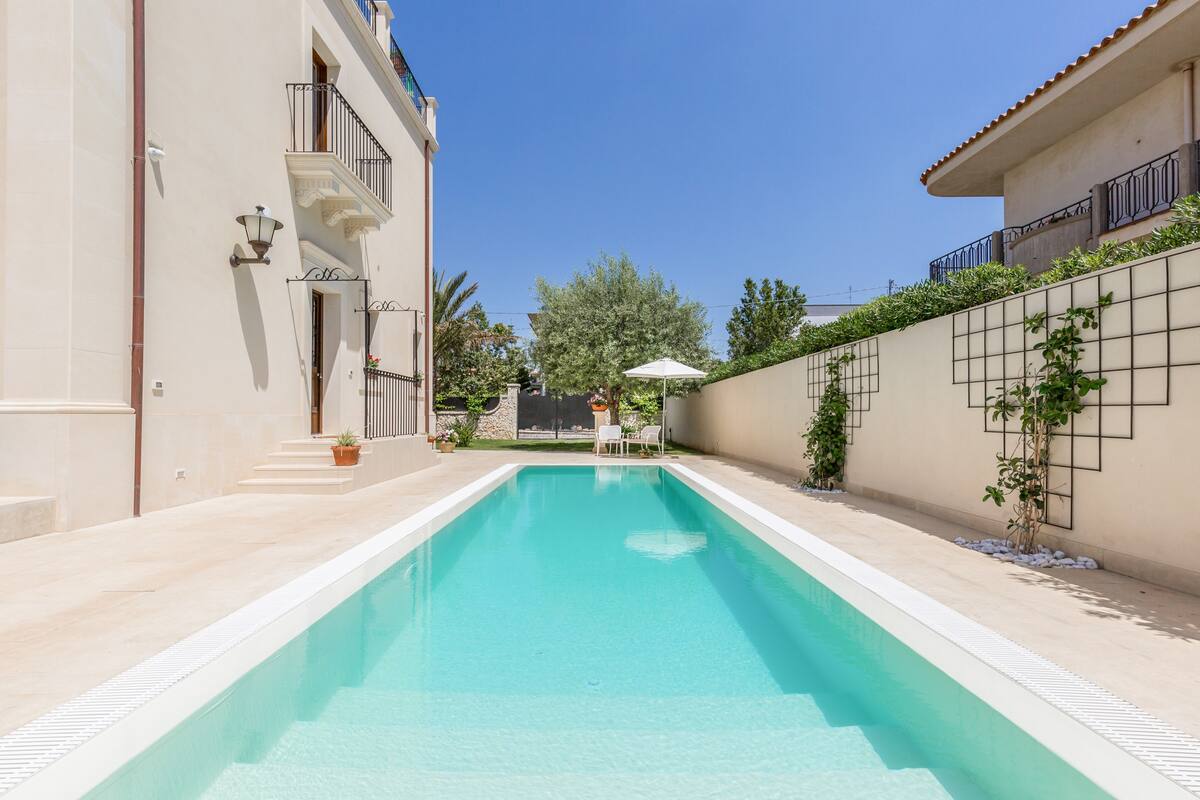 ---
12) b&b "il Torrazzo"
Location: Crema
Airbnb Plus: No
Superhost: Yes
Price: $100+ USD per night
https://www.airbnb.com/rooms/4072713
If you've seen the movie or read the book 'Call Me By Your Name', you'll know how beautiful the historic Italian town of Crema is. Stay right in the heart of the city at this one bedroom apartment with a view of the Duomo outside your bedroom window. The cozy apartment has its own entrance, air conditioning and laundry facilities are available upon request. You'll be staying right in the heart of Crema, where you can eat and bike around all of the places that Elio and Oliver did. The city of Milan is just over an hour away.
Guest review: "You can't get a location better than this if you want to stay in Crema. You can see the Duomo outside the bedroom window and the main square is right around the corner. The space itself was very spacious and private, and the breakfast each morning was wonderful to wake up to!" -David
I went to the town from Call Me By Your Name bc I had the same story 🍑
---
13) Pompeii Garden House
Location: Pompeii
Price: $1400+ USD per night
https://www.vrbo.com/6556639ha
Spanning almost 6000 square feet, this resort-style eight bedroom home in the valley of Pompeii. With enough space to take the entire extended family or all of your friends, the sprawling home is bright, beautiful and has huge gardens with a pool and hot tub. The hosts here bend over backwards to ensure your stay is absolutely superb, and the home has everything you could possibly need. The historic site of Pompeii is just over two miles away, Mt Vesuvius slightly further and the cities of Amalfi and Naples a great day trip away. The beach also isn't too far away!
View Photos, Read Reviews & Check Availability
Guest Review: "Probably one of the best VRBO experiences we've ever had. The property was absolutely stunning and felt like we were at a resort. The pool was fabulous and we had several couples sharing the property and we were able to have our own space. Guglielmo started off offering complementary transfer from the airport/ferry, he then took us to a local restaurant for lunch to get us acquainted with the area. He took the time to ensure all of our needs were met and even booked us a trip on the Almafi Coast and a fabulous guided tour with the regions most sought after guide to the Pompeii ruins and Herculaneum. An absolute treat! He took care of us arranging transportation and was always there when we needed absolutely anything. We went away so happy and enjoyed how central the Villa was to such a beautiful area! This villa is a must do! We left feeling like family and know we will be back to visit soon." – Kristen
Pompeii Walking Tour in 4K Part 1
---
14) Casa Margherita ….. Positano, perfect location for your holiday in Positano
Location: Positano
Price: $550+ USD per night
https://www.vrbo.com/8967378ha
Located in the Italian Riviera hotspot of Positano, this beautiful three bedroom villa is located right in the heart of the city with a view of of the Mediterranean Sea. The villa is fully equipped with everything you could need – comfy beds, kitchen supplies and and two bathrooms, not to mention the incredible outdoor terrace with seating and amazing views across the sea. Mere minutes from the ocean and a short drive to other Riviera destinations including Sorrento, Pompeii and Naples, this is the place for a summer vacation you'll never forget.
View Photos, Read Reviews & Check Availability
Guest Review: "This place was the perfect getaway for my wife and I. You could not ask for a better location more central to all of Positano. Maria made our trip very special with her over the top service and support during our stay. Thanks Maria! If we ever get back to Positano this will be the place we stay again." – Mark
---
15) Elegant apartment on Lake Como with a large terrace. Carate Urio (COMO)
Location: Lake Como
Price: $350+ USD per night
Rub shoulders with the rich and famous in the Italian summer vacation hotspot of Lake Como. Located in the north of Italy, above Milan, the lake makes for a stunning backdrop to your Instagram snapshots. If you're heading here with the family, stay at this beautiful three bedroom lakefront home, a historic building recently renovated and spacious. The town of Como is dotted with charming cafes, restaurants and stores, and your days here will be spent splashing about at the beach and touring this part of the country.
View Photos, Read Reviews & Check Availability
Guest Review: "Beautiful Villa in Carate Urio that exceeded our expectations. Laura the proprietor was very welcoming and gracious. Great location and terrific views." – Patrick
---
Did I miss any top Italy Airbnb vacation rental?
Italy has thousands of Airbnb's on offer, so I couldn't possibly include them all on the list. However, if you have stayed at a five-star Italy vacation rental that you think belongs on the list, reach out with its details. I'll check it out to see if it has the goods to be added to the list.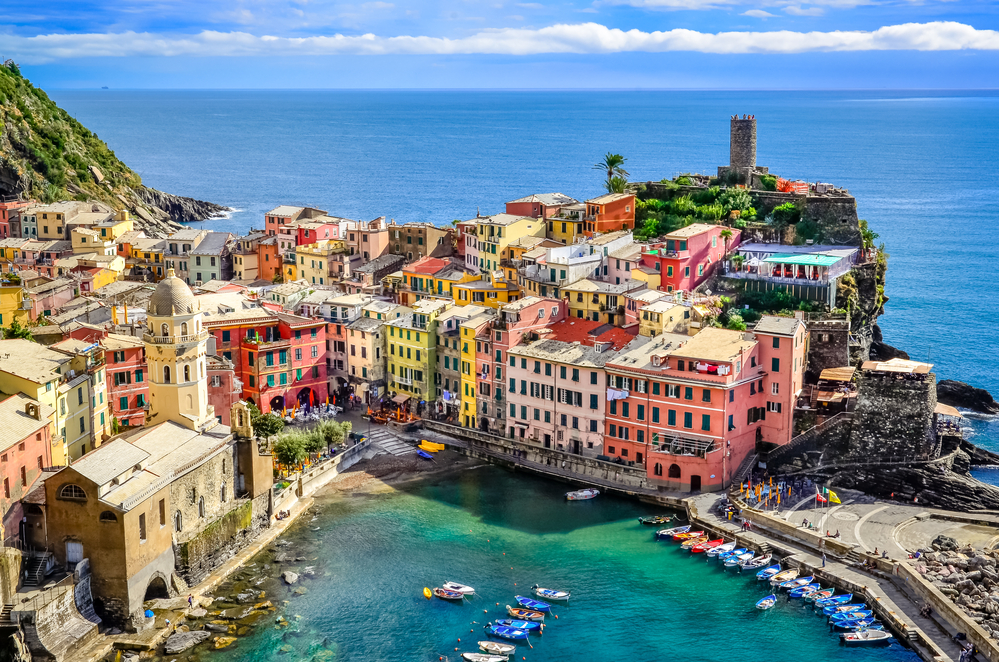 ---
Heading to Italy?
Check out the rest of my Italy content. Here's a sneak peak…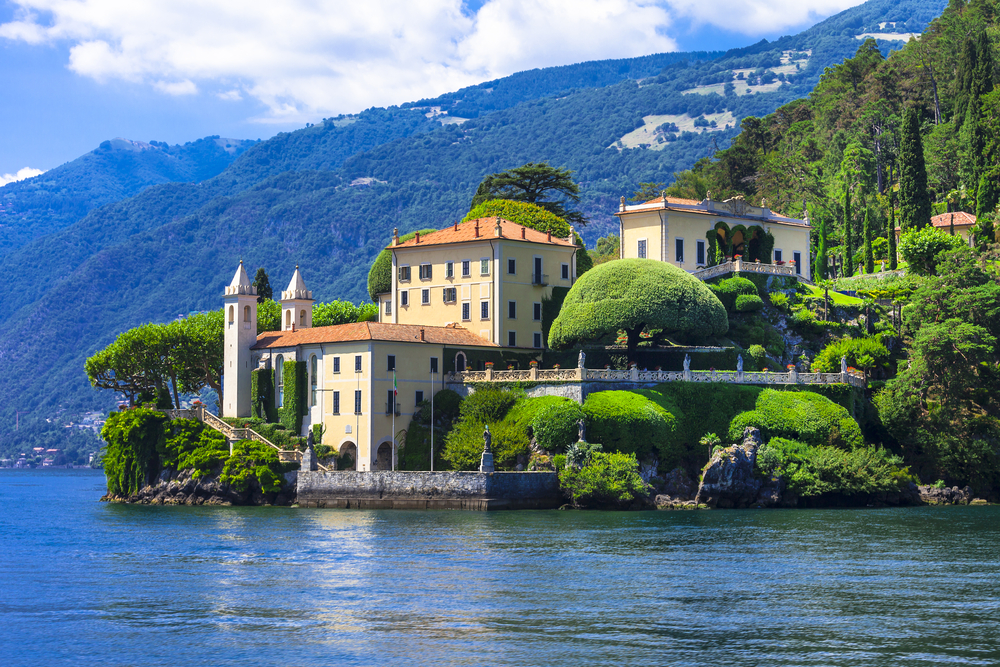 ---
Final thoughts on Airbnb Italy…
I love Italy! I've spent so much time here, it feels like a second home. From the ancient streets of Rome to the beauty of the Italian Riviera – and everywhere in between – you haven't lived until you've experienced Italy!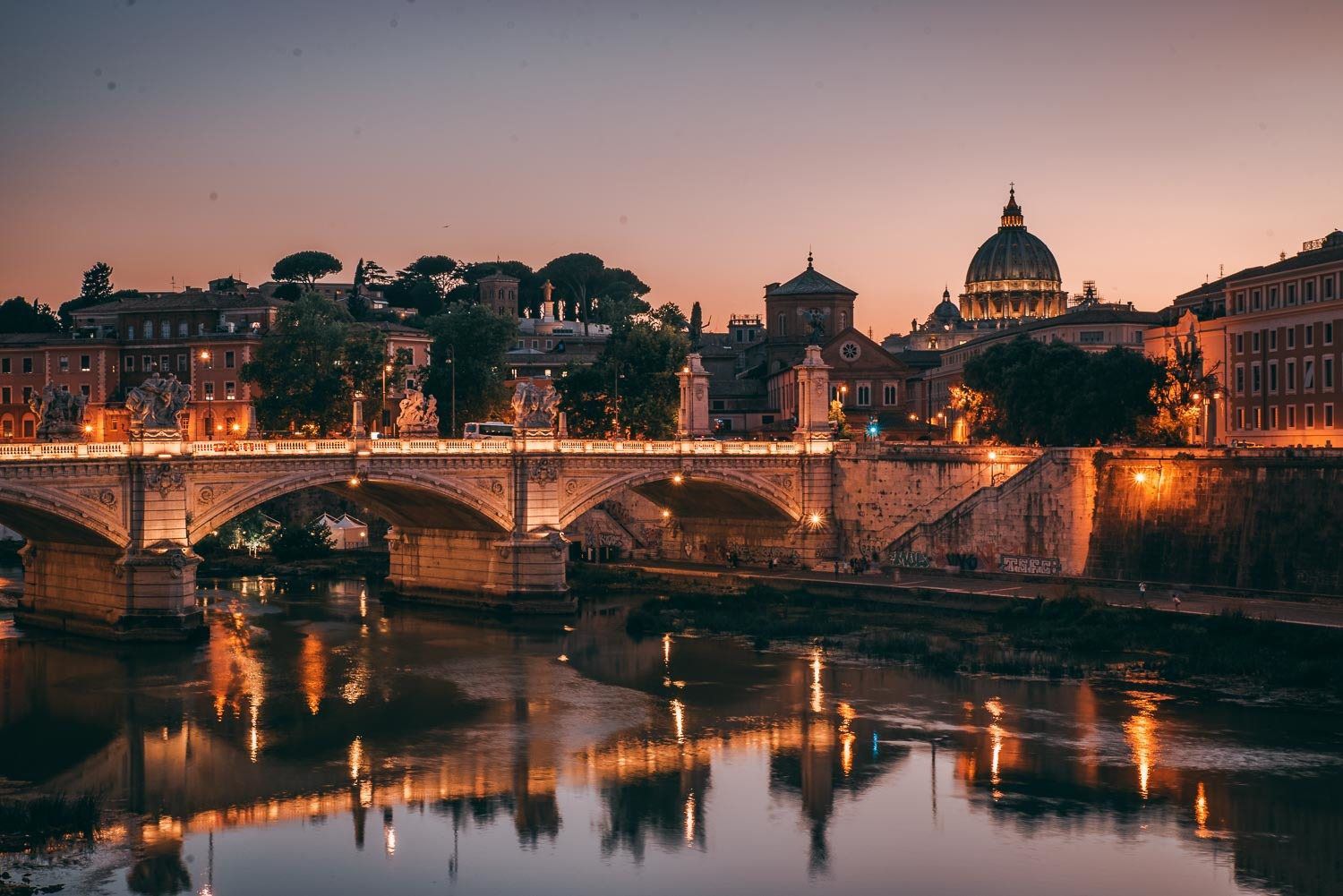 ---
Thanks for reading about the best Italy vacation rentals!
Share this list with your Italy travel crew!
https://www.jonesaroundtheworld.com/wp-content/uploads/2021/03/Airbnb-Italy.jpg
1001
1500
Guest Contributor
https://www.jonesaroundtheworld.com/wp-content/uploads/2017/03/logotry-1-1-300x106.png
Guest Contributor
2021-04-26 16:15:04
2021-04-28 22:49:40
The 15 Best Italy Airbnb Rentals – Cities, Coasts and Villages