The Top 10 Best Things To Do in Barcelona, Spain
When people ask me what my favorite city in the world is, I always respond without hesitation "Barcelona, Spain".  It's easily one of the most fascinating places I've ever visited, and one visit will never be enough (especially if you get to experience Barcelona during the summer)!
I lived in Barcelona for over 6 months, and I definitely plan on moving back sometime in the next few years.  I simply can't get enough of thst city, and am always telling people they need to plan a trip there.
While you will need several days to cross them off your list, I promise you will love every single one!
---
1 ) Walk, Shop, and Dine on Las Ramblas
You can't leave Barcelona without spending at least an hour or two exploring the cities most famous Street!  Carrer de Las Ramblas is simply tons of fun!  While it is the busiest and most tourist street in the city, you'll love it's quirky street performers, souvenir shops, and food options.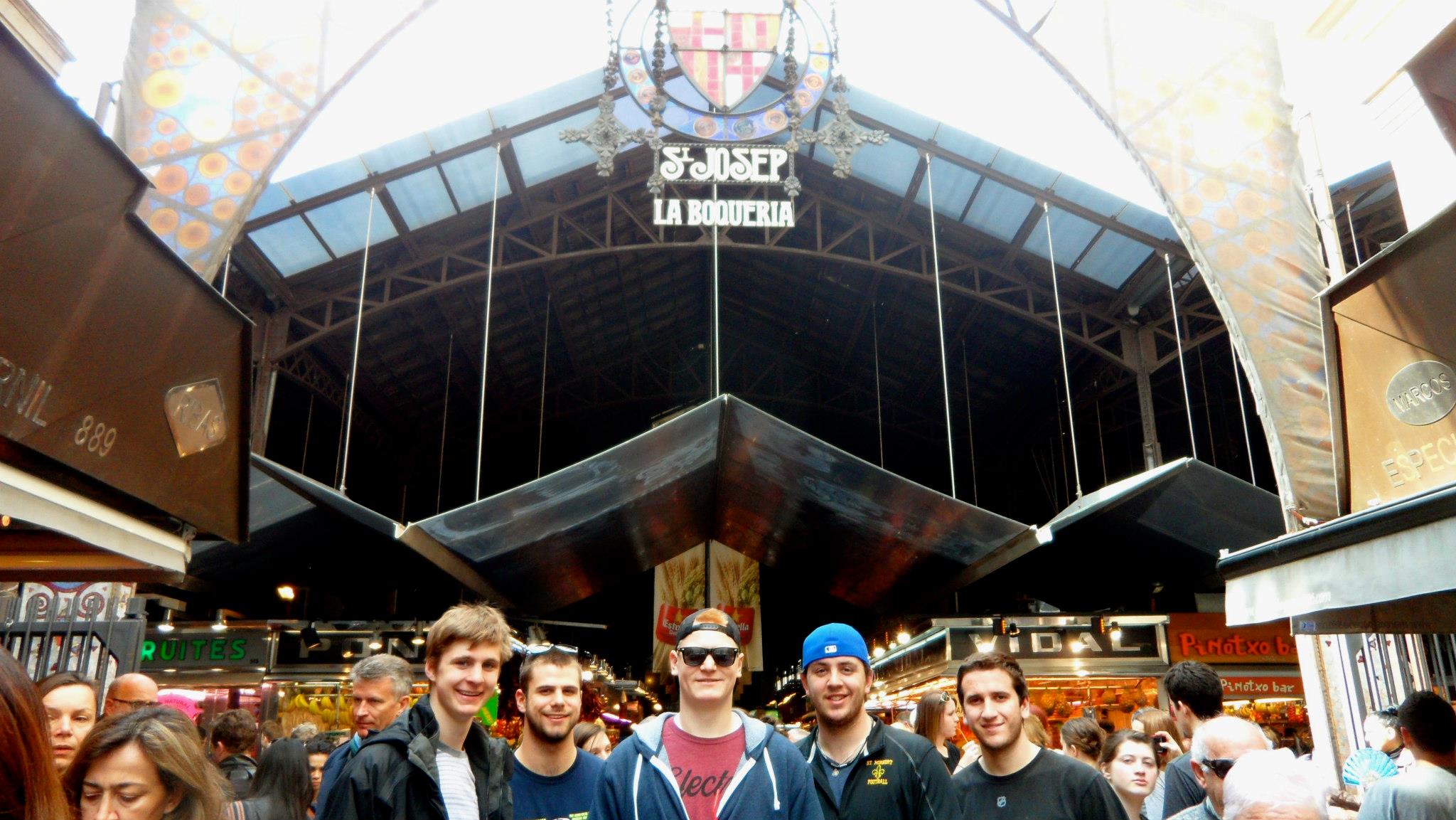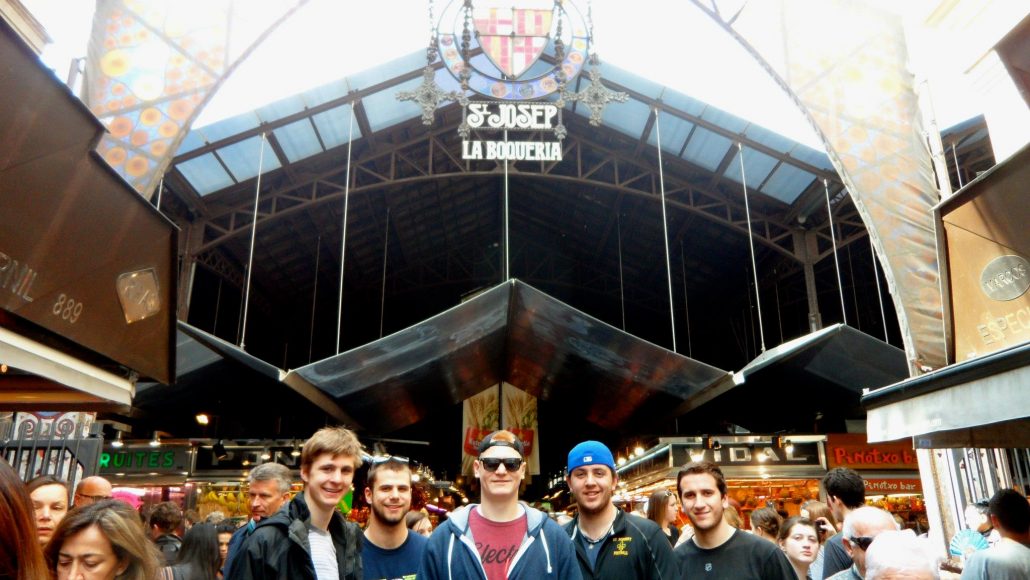 ---
2 ) Plaça d'Espanya
One of my favorite places in the city is at the top of Plaça d'Espanya overlooking Barcelona, while sitting on the steps of the Museu Nacional d'Art de Catalunya. Theres' normally a guitar playing there who plays amazing music, and if you plan it correctly you can watch the "The Magic Fountain" watershow each night.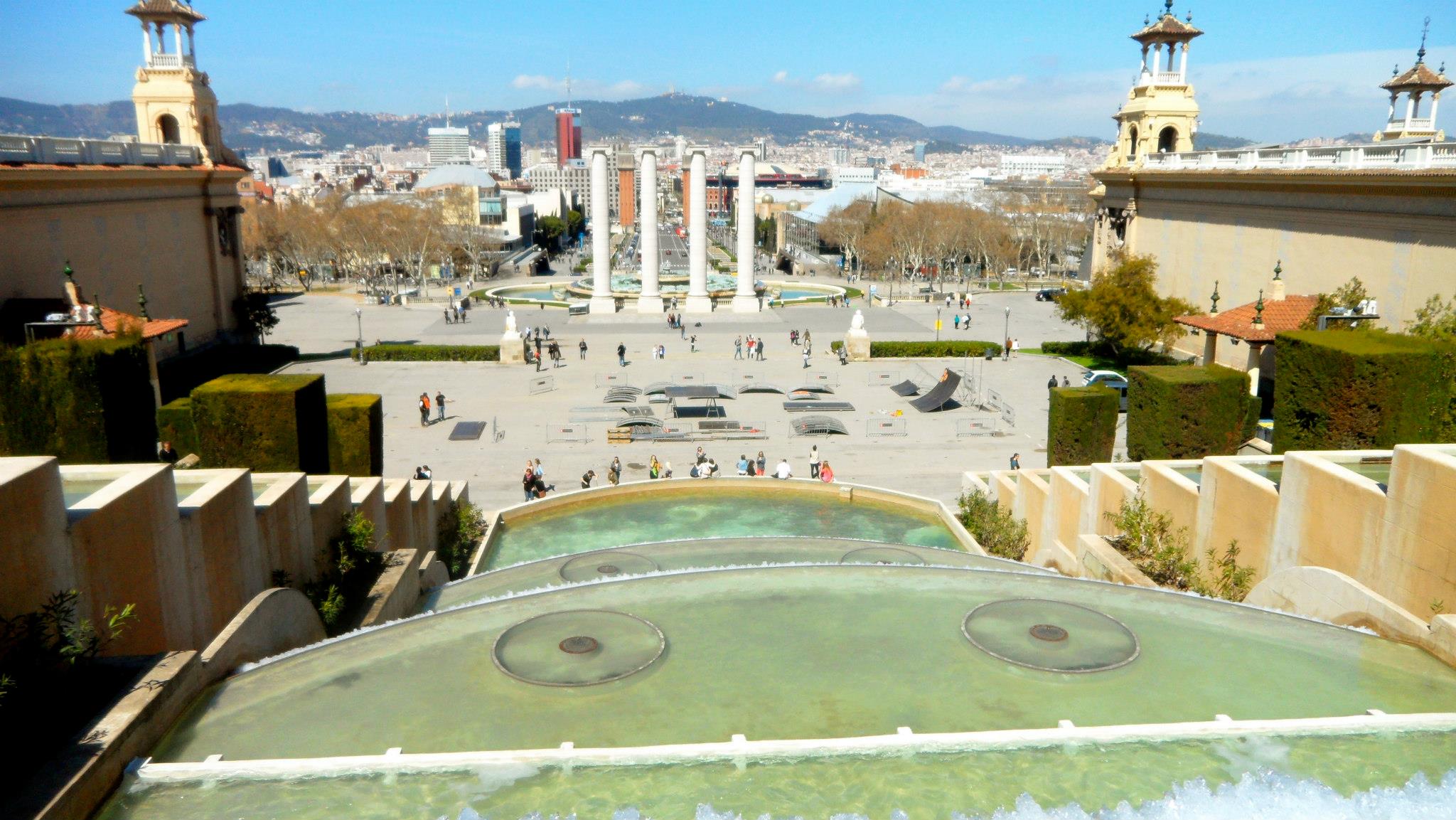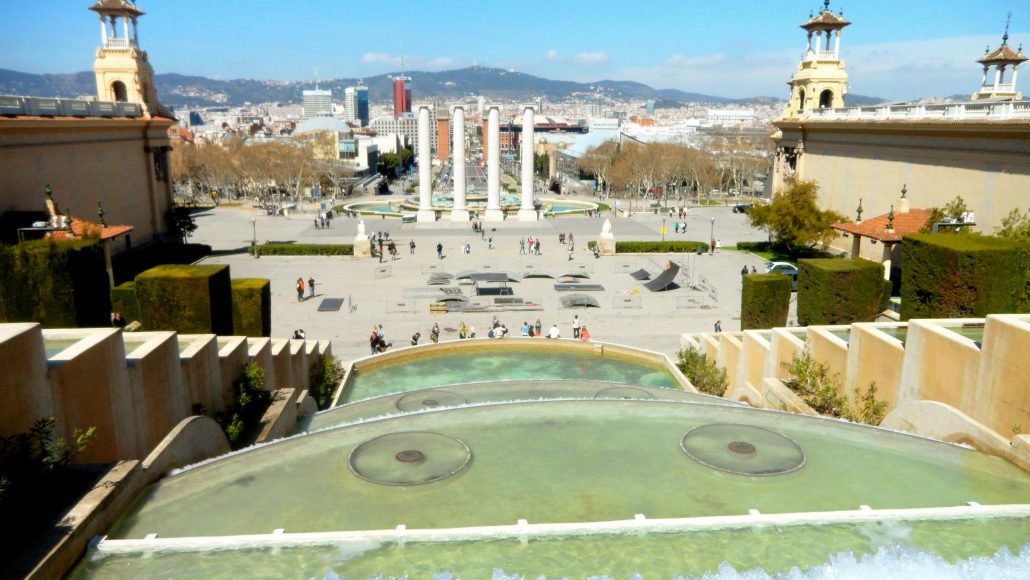 ---
3 ) Parc Guell
With impressive views of the city, funky designs, and tons of walking trails, a visit to Parc Guell is most definitely a must!  It can get pretty crowded during the summer months, but I always recommend people to bring a backpack with some snacks and water bottles, and have a fun picnic somewhere in the Parc.
---
4 ) La Boqueria Market
Located right in the middle of Las Ramblas, you'll find Barcelona's ultimate fresh fruit market.  This place is so cool, and you can't leave without trying at least one or two of their fresh fruit juices (only cost 1 euro).  There's much more to this market then fruit though, and you'll be sure to spot many locals buying their produce and fish here.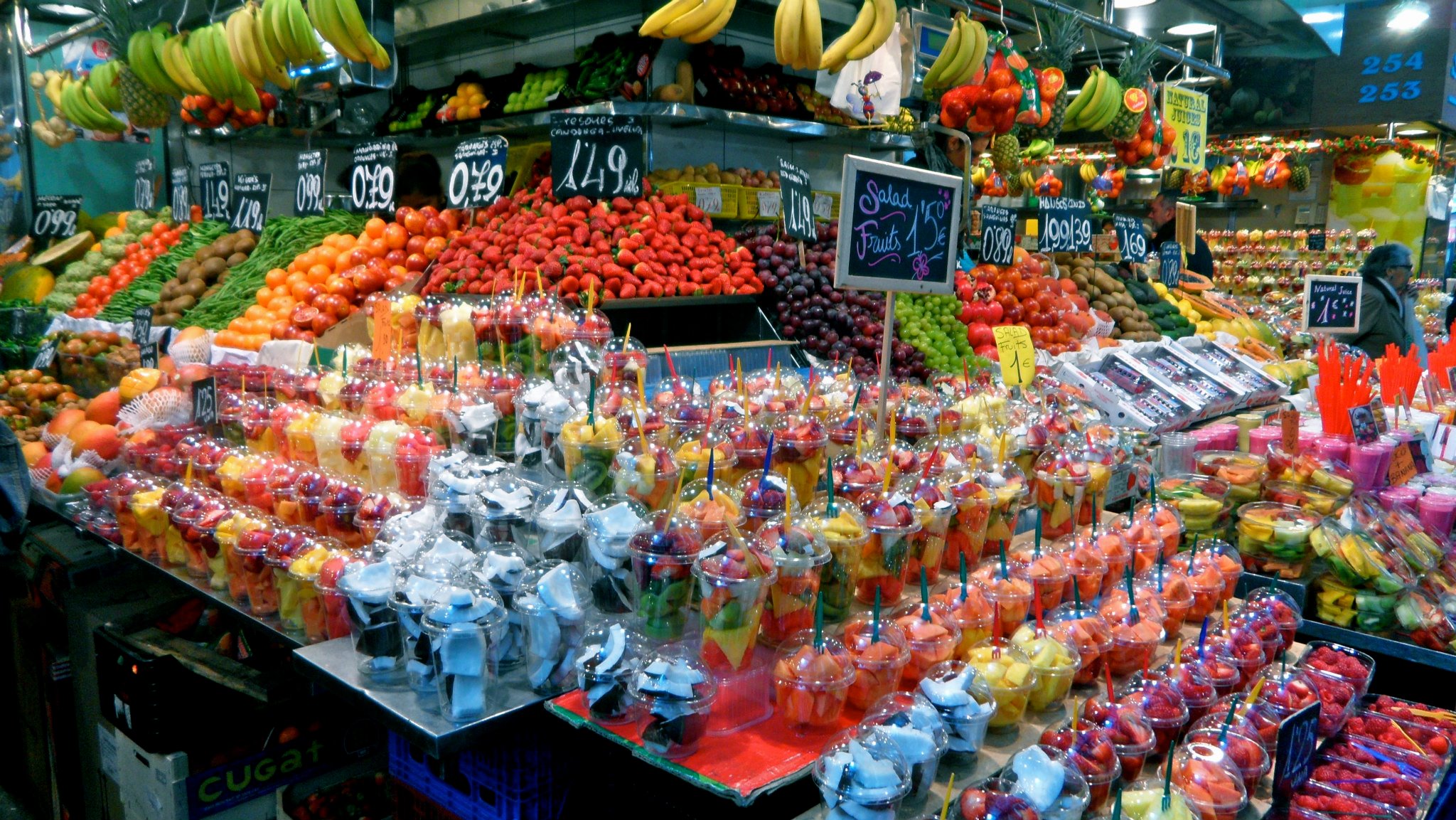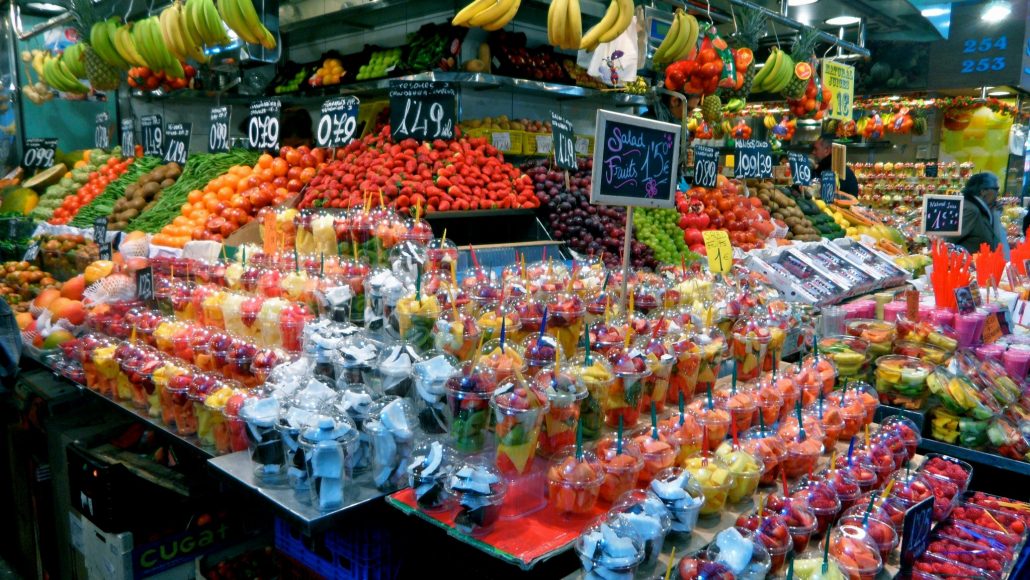 ---
5 )  All About The Nightlife
Barcelona is a city that becomes alive at night.  So even if you're not a big fan of bars and clubs, you should make an exception when you're here!  While I could write a whole separate blog post about the best clubs in Barcelona, or how to properly bar hop around the city, I'm just going to recommend you check out one of the beach clubs, Razzmatazz, or La Terrazza if you're visiting during the summer!
---
6 )  Gothic District Tapas Hopping
Spain is famous for it's TAPAS, which are just small plates or appetizers of various dishes.  You'll find tapas bars all over the city, but I think the best area to go tapas hopping is in the Gothic District.  Just make sure you wash it down with some delicious SANGRIA!  Thank me later ;-)
---
7 )  Sagrada Familia
Barcelona's most famous monument (which is still under construction) is absolutely beautiful!  I'd recommend checking it out during the day, as well as at night.  I lived just around the corner, and it was awesome walking around this beautifully designed building at night.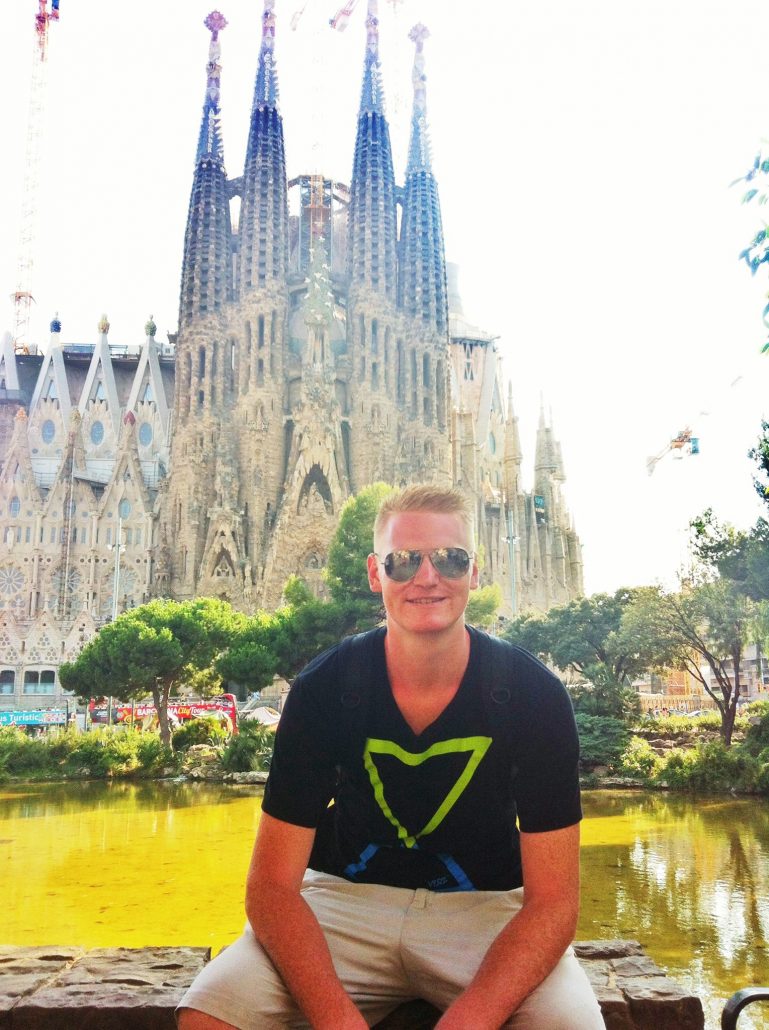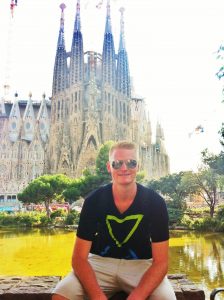 ---
8 )  FC Barcelona Game
You can grab cheap tickets to the games (although the seating might not be ideal), and this will be an experience you will never forget.  Futbol is extremely popular in Spain, and you really need to experience the atmosphere that is created in the beautiful FC Barcelona stadium.
---
9 )  Bo De B
This is by far my favorite place to eat in all of Barcelona!  Seriously. YOU MUST EAT HERE.  While it may just be a small little restaurant, the bocadillo (sandwhiches) are so damn good.  There tends to be a line out the door, so be expected to wait 10-15 minutes.  Tip:  pay the extra money for avocado and feta cheese, because it really makes the bocadillo a whole lot better.
If you're not a big eater, you can split the plate with one person, because it's pretty huge!
---
10 ) Montserrat Day-Trip
Located just a short train ride away from Barcelona is this gorgeous mountain range that is truly beautiful.  I personally think it's the best day trip option (although I must admit it can be hard leaving Barcelona).  There's a monastery at the top, and it's quite popular to do some cava tasting there as well.
I'd recommend takin the cable car up to the top, and then hike back down the mountain.  You can hike both ways, but it can be quite challenging.  (If you're looking for some good exercise though, then I'd definitely do both hikes!
---
Bonus Tip:  BARCELONETTA BEACH
One of the best aspects of Barcelona is that it's an epic beach town, as well as a beautiful metropolitan city.  You can go to the beach, rent an umbrella, and sit there all day.  I always love doing a bit of day-drinking there, as there's vendors walking around selling "Mojitos, Daquiris, Cerveza, Beers".  The beach stretches for miles, so find a spot you like, enjoy a dip in the ocean, and soak up the sun.
Well there you have it!  Those are my top recommendations for people planning a trip to Barcelona.  If you have any questions, feel free to shoot me an email I'll be happy to answer.