Have you already explored the city and soaked up the baths, and now are looking for the best day trips from Budapest!? Well, look no further, because I've put together some really amazing destinations to add to your Hungarian holiday!
Although Budapest is undeniably a beautiful city full of so much culture, history and already offering so many fun actives to do. It's always nice to escape the busy city life and spend the day in a quieter, rural, or just more authentic local setting.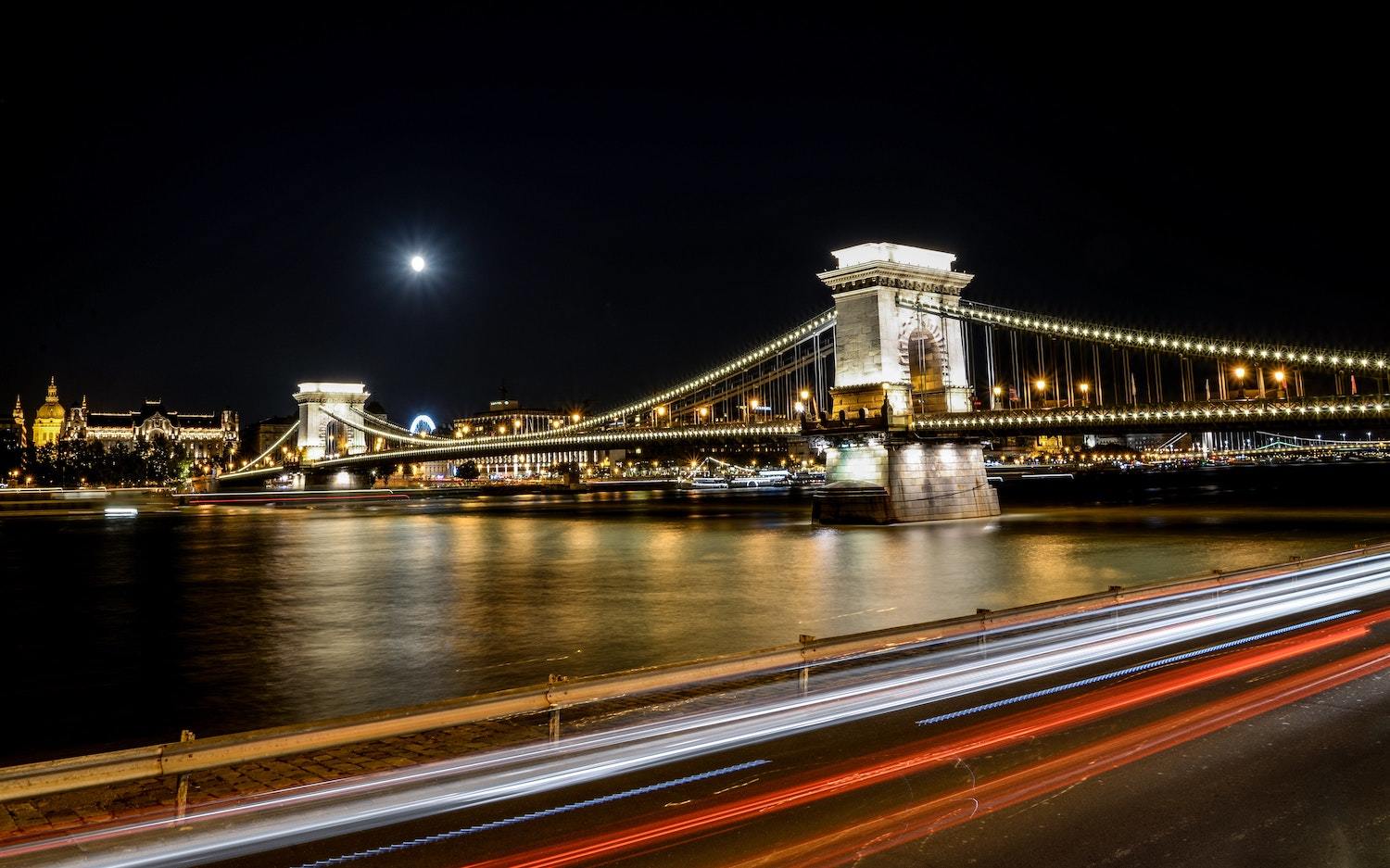 Whether it's some quaint little streets and local shopping you're looking for, or if it's simply getting out into nature, going for a hike and finding the most stunning views of the Danube River that you prefer… You won't be disappointed.
So with that being said, here are 6 Budapest day trip suggestions that you should definitely be adding onto your Budapest travel itinerary.
Also, be sure to read my article on 2 Days in Budapest | The Best Travel Itinerary, as well as Top 20 Budapest Festivals to experience before you die!
---
1) Szentendre
Indulge in delicious food and browse the boutique shops of Szentendre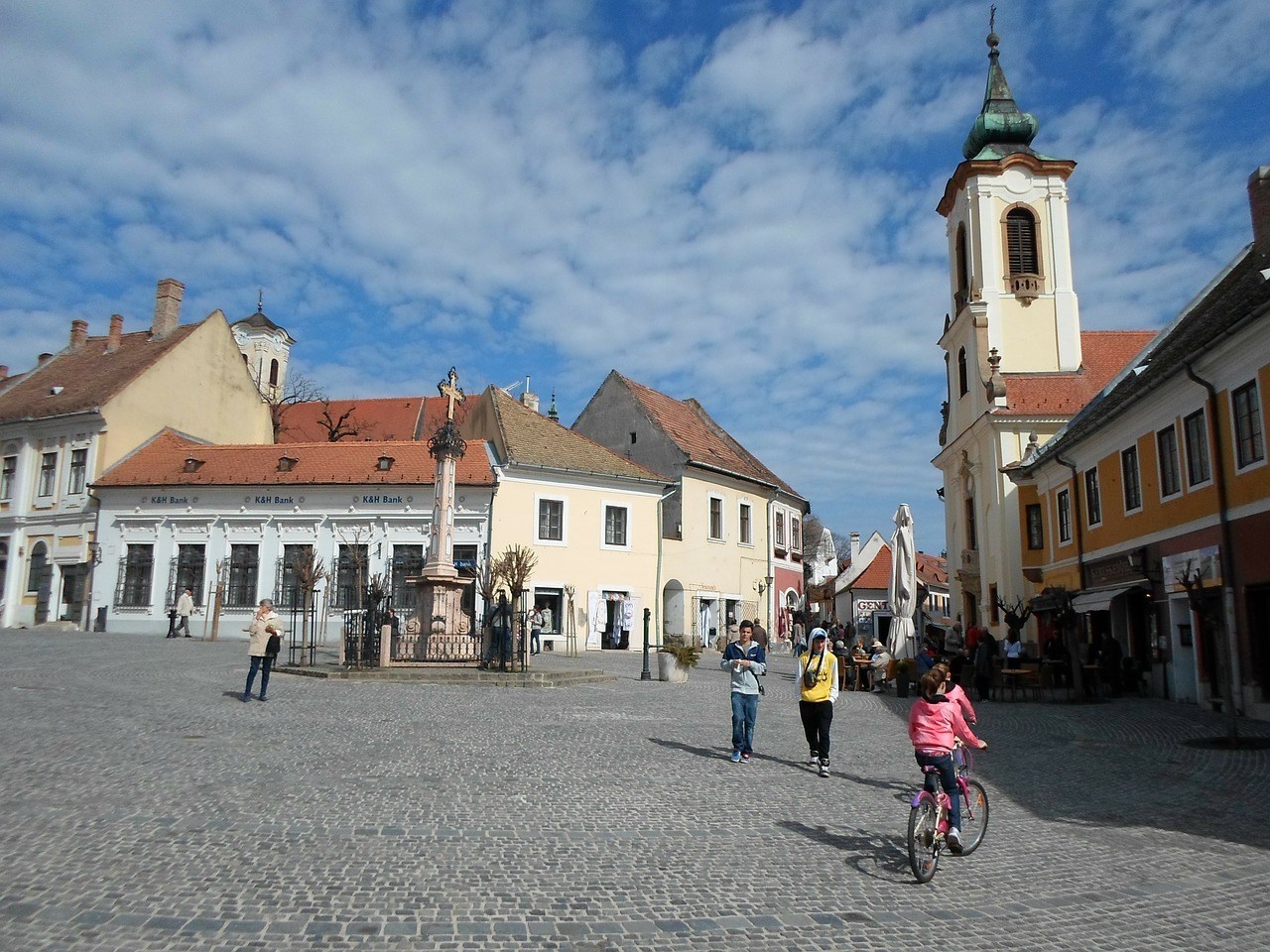 Probably the closest and most popular Budapest day trip is a short visit to the cute little town of Szentendre. It's the perfect little escape, at just 20 km North of Budapest and a short train ride away from the city center.
---
Highlights of Szentendre
Szentendre is home to a huge selection of independent restaurants and food stands. So you definitely won't be out of options for a delicious lunch.

The town is also filled with many unique shops selling all kinds of homemade and local crafts. There are quaint cobblestone streets and flower boxes scatter the sidewalks making the little town look very picturesque and vibrant.

Blagovescenska Church is a popular attraction; being a Serbian Orthodox place of worship built-in 1752.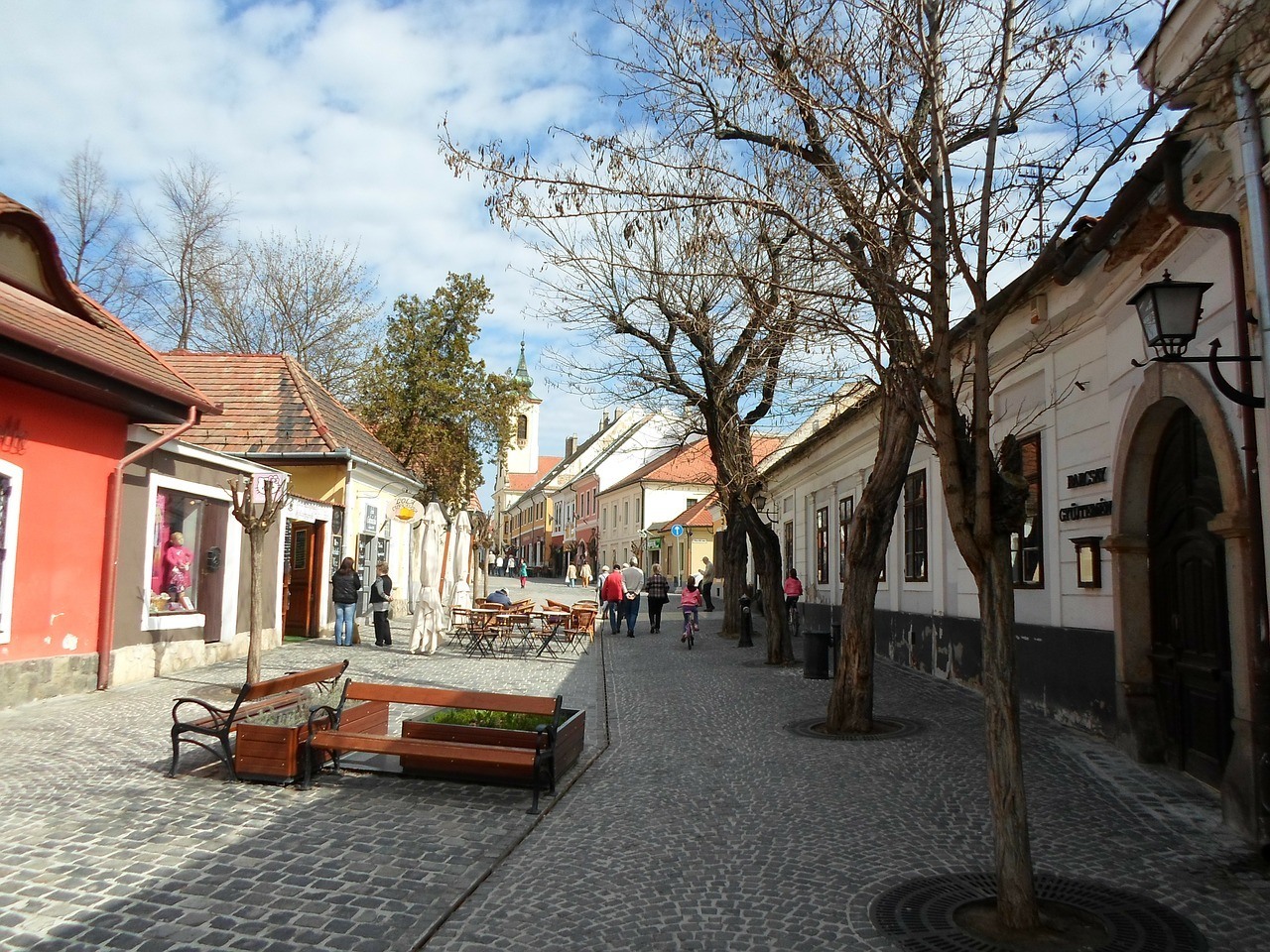 ---
Getting to Szentendre
Take the HÉV 5 suburban train from Budapest's Batthyány tér to the end of the line. (approx 45 mins)

Alternatively, a local bus is available from Újpest-Városkapu train station. (Approx 25 mins).

Additionally, from April to September Szentendre is also accessible by boat from Budapest city if you also fancy a cruise. (Approx 1 hour 30 mins).
Szentendre Travel Vlog | Day Trip From Budapest, Hungary
---
2) Visegrád Castle
Hike Up to Visegrád Castle for The Most Stunning Views of The Danube
Definitely, a highlight of my time in Hungary was taking a trip from Budapest to Visegrád. It's a small town surrounded by the most gorgeous scenery and offers the most stunning views of the River Danube.
---
Highlights of Visegrád
The main attraction of a trip to Visegrád is taking the worthwhile hike up a mountain to reach the famous 13th-century castle and fort on top. Offering stunning views of the Danube and the Börzsöny Hills, it is well worth the long hike up (approx 2-3 hours).

But if you really don't like walking, there is a shuttle service available from the ferry port which can drive you up to the castle instead.

In the town itself there is a small supermarket and some local cafes. You can also find some Renaissance palace ruins and a small museum called

pálinka.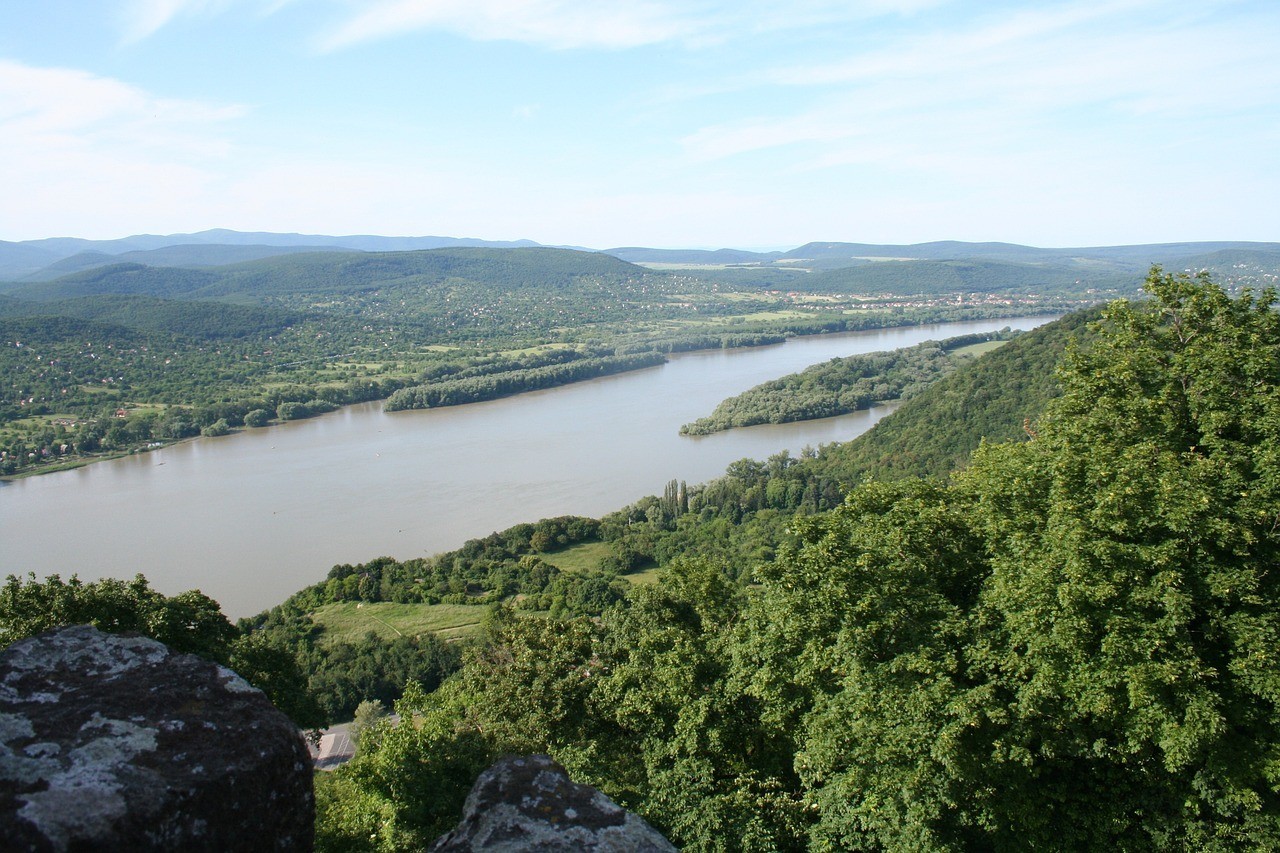 ---
Getting to Visegrád
I personally took the train from Budapest-Nyugati station to Nagymaros-Visegrád which took around an hour. You will then need to find the ferry port in the town to cross the river for access to the hill hike to the castle.

Alternatively, you can take a bus from Újpest-Városkapu which will take you around 1 hour 20 mins.

If you are travelling in peak season (between April to September) then you can also take the boat down the Danube to Visegrád from Budapest city. This will take you approx one hour by the hydrofoil.
CAN YOU BELIEVE THIS IS AN HOUR FROM BUDAPEST? | Visegrad, Hungary 🇭🇺
---
3) Visit Esztergom
One of The Oldest Towns in Hungary!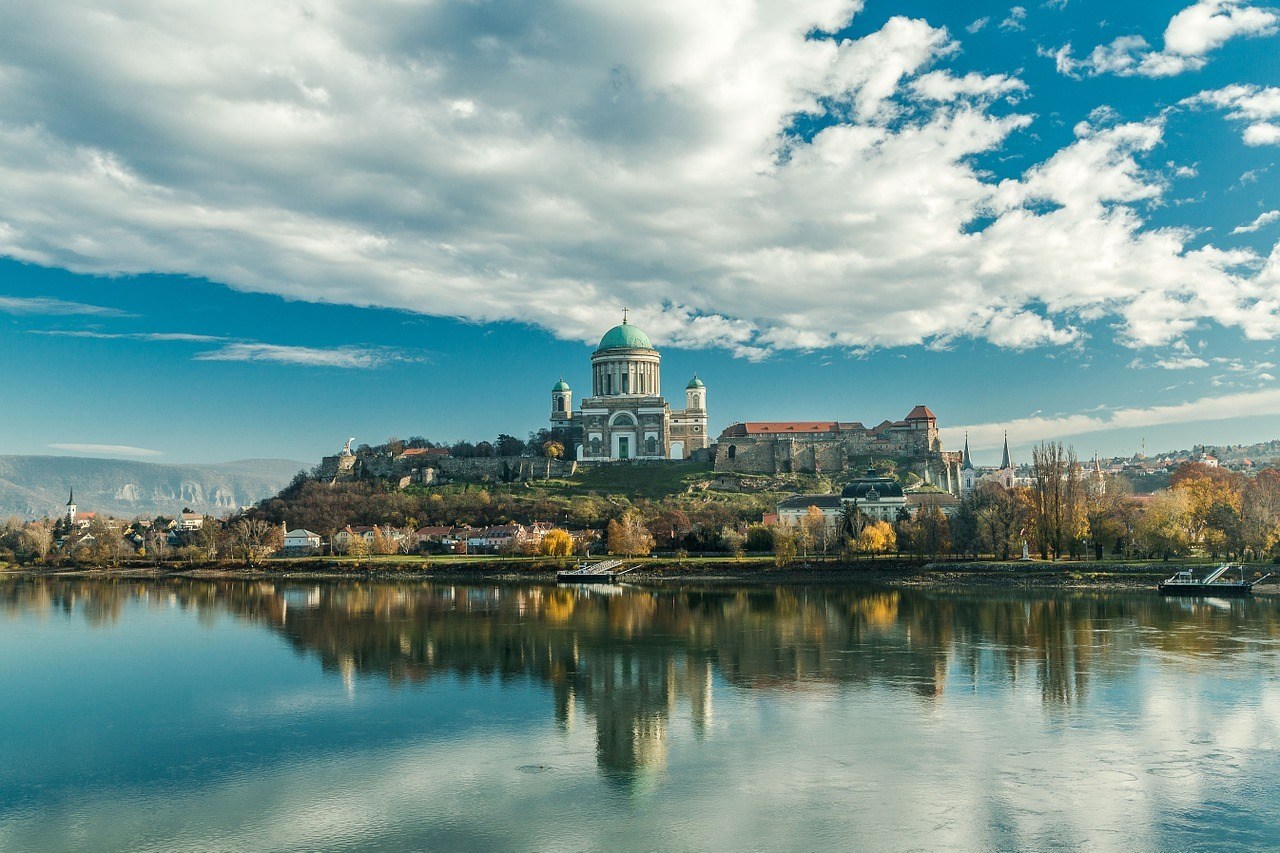 Located 60 Km northwest of Budapest, Esztergom is the perfect town to visit if you want to see some real Hungarian history. With castles, palaces, cathedrals, museums and more, Esztergom is well worth the effort.
---
Highlights of Esztergom
Popular points of interest in the town include a 10th-century Hungarian Royal Palace and a stunning Cathedral with several Corinthian Columns and two towers at the entrance.

If you like museums then you should definitely check out the Christian Museum. Which features a fine collection of work by many Hungarian Italian Renaissance artists.

Additionally, if you are arriving to Esztergom with your own car. Then you really don't want to miss out on exploring the Pilis Mountains. An official nature reserve consisting in a chain of mountains featuring stunning slopes of various trees. The area is known for its caves and fossils and is a very picturesque place to visit if you have the freedom of your own transport.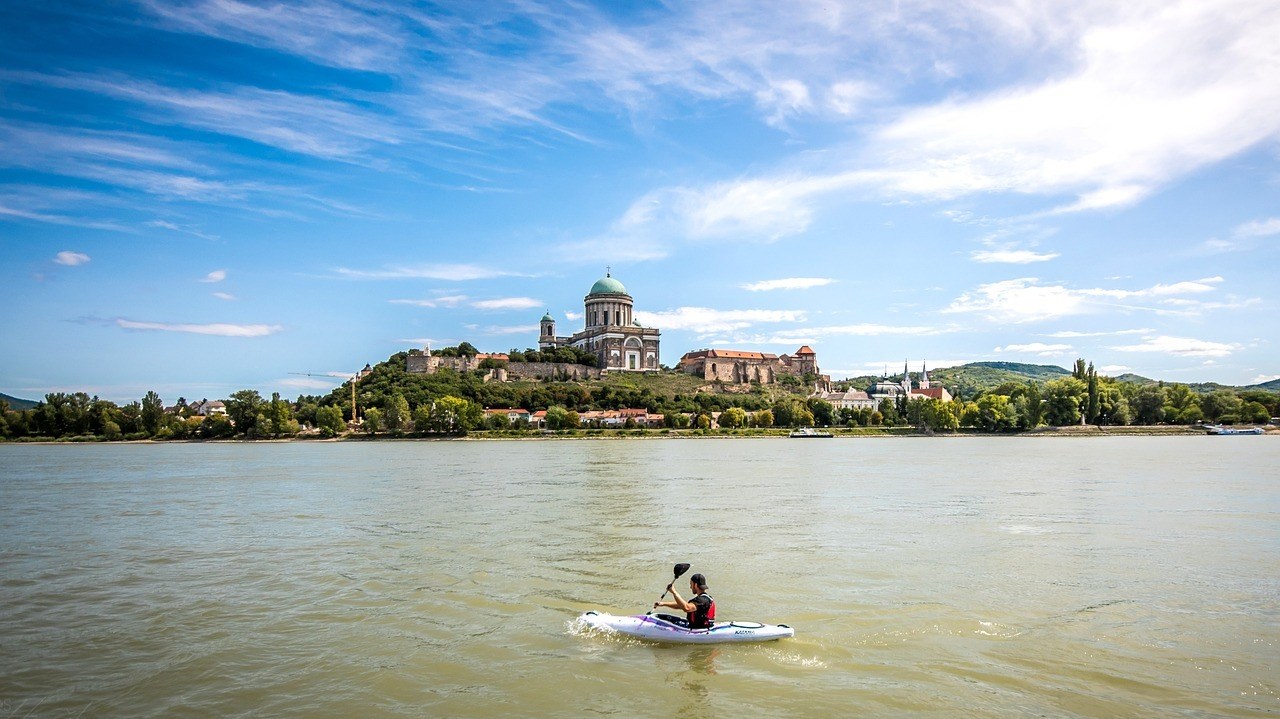 ---
Getting to Esztergom
Alternative to driving yourself, the easiest way to reach Esztergom is by train from Nyugati station. The journey will take you around 1 hour 30 mins.
Another option is by taking the No.800 bus from Budapest central bus station. The journey will take around 1 hour.
Finally, your other option is to take the hydrofoil. The Boat will leave from Vigadó tér and will take around one and a half hours.
Esztergom - the Basilica, the Castle and the City - Hungary - 4K
---
4) Eger
Voted One of Europes Most Beautiful Small Towns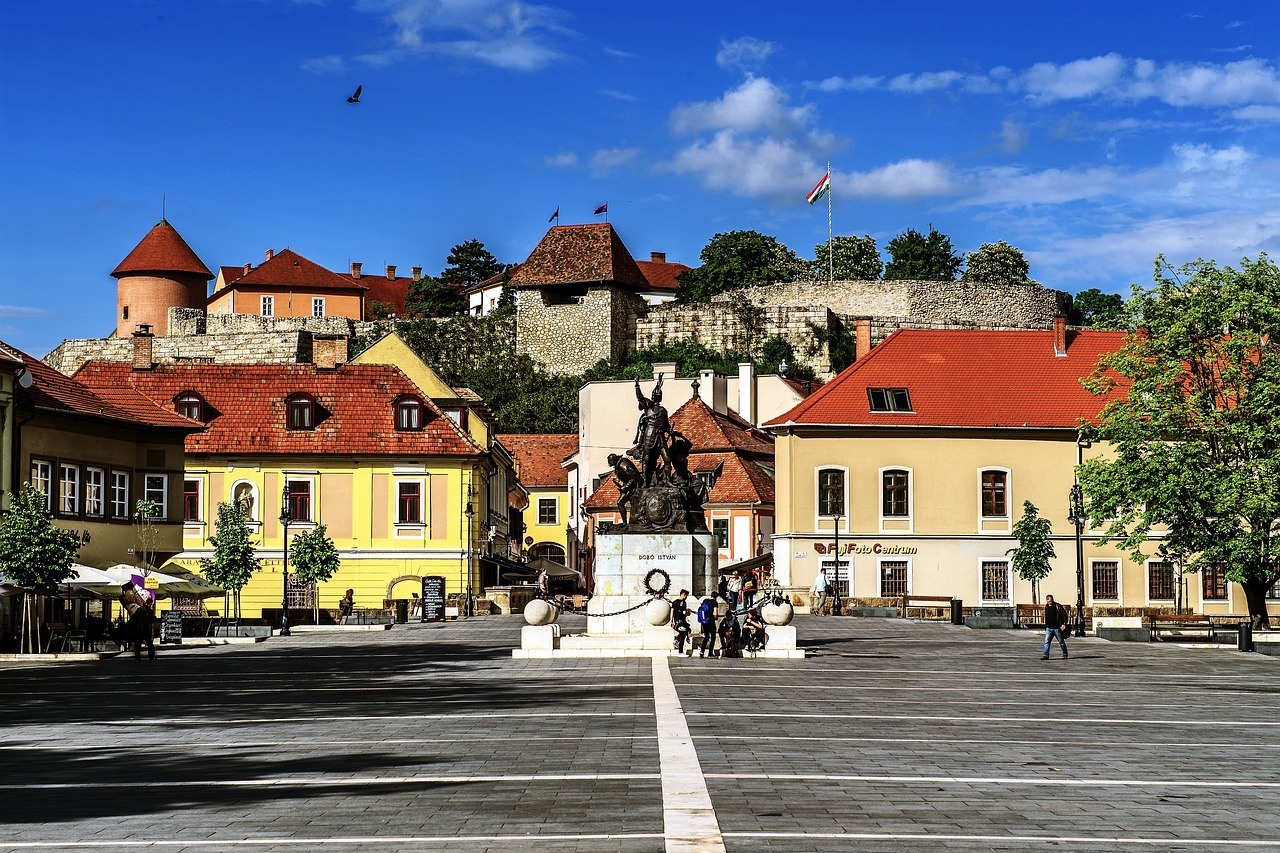 Located on the southern slopes of the Bükk Mountains, Eger is 140 kms East of Budapest. If might feel like a bit of a trek, but trust me, this small town has a lot to offer. With incredible views, thermal baths, historical baroque churches, wonderful locals markets to explore and SO much more. Eger is well worth the trip out of Budapest and will leave you wanting so much more time there.
---
Highlights of Eger
Built in 1837, the classical Eger Basilica is a very popular highlight of the town. Featuring twin towers, a wide stairway an beautiful views.

The town is also know for containing 17 Baroque churches, the Dobó Castle Museum and the Baroque Lyceum which has a 53-meter-tall tower and revolving dome!

For some quaint narrow streets, then the Old Town is definitely not to be missed. Browse around the Central Market to find some local produce and then finish of with the 1773 built Church of Saint Anthony.

Finally, you cannot forget about the Medieval Castle of Eger. It's been around since the 11th century, holds a ton of history including many interesting stories and legends to learn.

If you have the time and your own transport, it's great to end your trip at the Valley of Beautiful Women (Szépasszony-völgy Hétvége). This is located on the outskirts of town. You can find wine cellars carved into the rocks and have the opportunity to try some of Eger's famous wine straight from the barrel.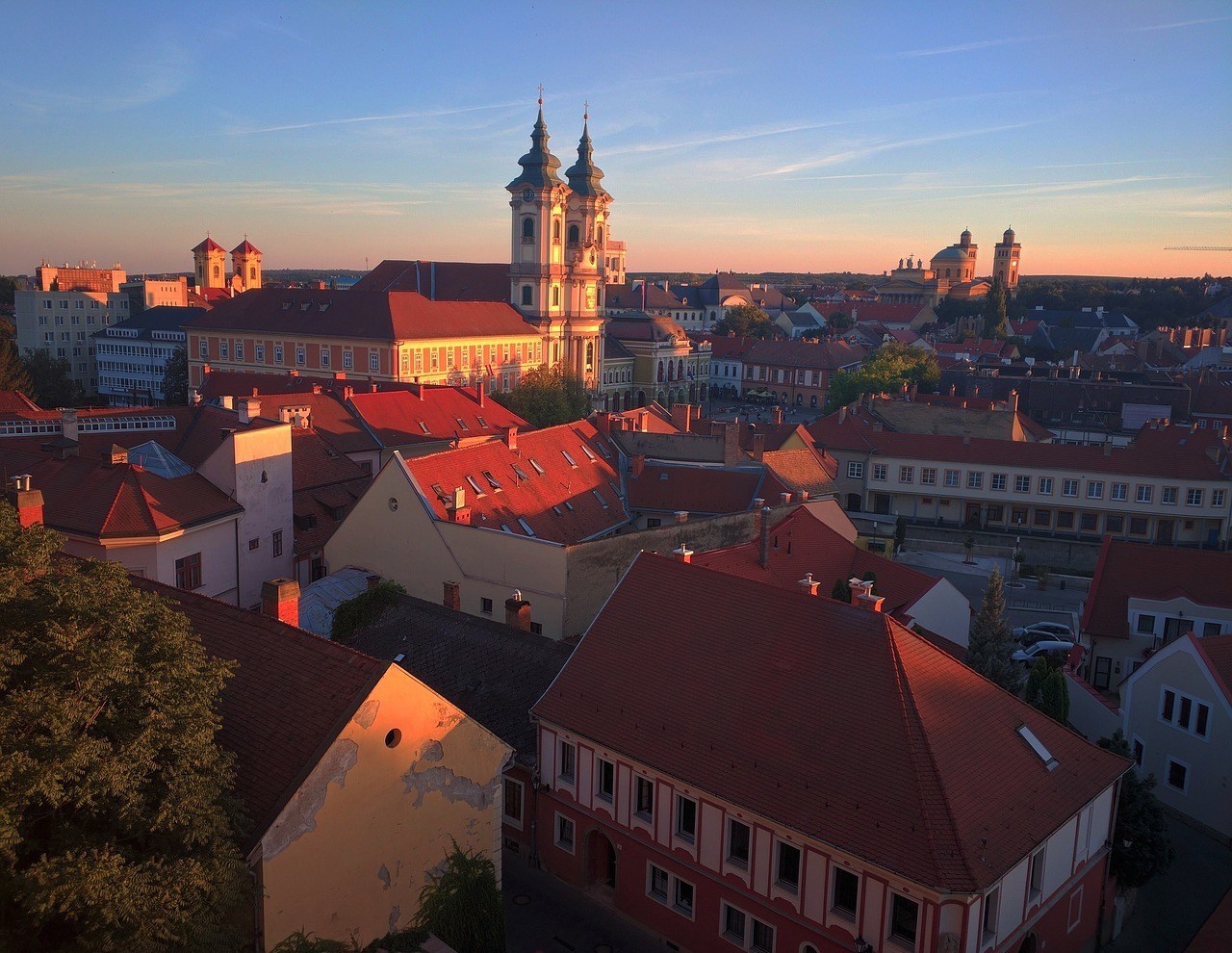 ---
How to get from Eger from Budapest
Aside from driving yourself there, the easiest route would be to take the train from Keleti station. This journey will take you around one hour and 50 minutes.
There is also the option of taking the bus from Budapest to Eger. This trip will also take you around 1 hour 50 minutes.
Eger (Hungary) Vacation Travel Video Guide
---
5) Hollókő
Explore Hungary's Most Beautiful Village & UNESCO World Heritage Site
Located in a valley of the Cserhát mountains. Hollókő is approximately 91.1 kilometres northeast from Budapest City and is a beautifully traditional Hungarian Village. It also happens to be a UNESCO World Heritage Site, which contains a 12th Centruy castle ruins that are sat on a hilltop overlooking the village.
Also featuring multiple festivals and local celebrations throughout the year, this little village is not to be missed.
---
Highlights of Hollókő
A popular attraction of Hollókő is the older part of the village. Which is a conservation area of 67 houses that have been rebuilt in timber and stone.

Lajos Kossuth

and

Sándor Petőfi

streets are definitely places to explore. The houses here represent the original Palóc rural architecture. Included in this area also the previously mentioned 12th-century castle ruins.

Worth a visit is the Village Museum, Post Museum, Doll Museum ad The House Of The Weavers.

Additionally, Skanzen is a great place to visit for the open-air museum where you can learn all about many old Hungarian traditions.

The best time of year for visiting Hollókő is during Easter time, when there is a festival taking place throughout the village which features many traditional foods, clothing and boutique local crafts to browse and buy. This is a truly unique event focusing on the traditional Hungarian styles which will give you a true feel for how Hungarian might have been many years ago.
---
Getting to Hollókő:
Besides driving yourself which will take around 1 hour 15 minutes. The No.1024 Bus is your fastest public transport option which takes 2 hours each way. It leaves daily from from Puskás Ferenc Stadion (on the blue metro line). and returns from Hollókó. There is one service daily on weekdays and two services daily on weekends.

There is also a train service, but this will take you a bit longer and is less reliable in my experience.
Hollókő Fort/Vár and Village - a UNESCO World Heritage Site - in 4K
---
6) Aggtelek National Park & The Baradla Cave
Saving the absolute best for last – Considered as one of the best places to visit in the entirety of Hungary, is the Aggtelek National Park and Baradla Cave. Another UNESCO World Heritage Site, Aggtelek National Park is an absolute most see if you are planning any day trips outside of Budapest.
Located next to the Slovak-Hungarian border, this outstanding National Park is accessible within just a 2.5 hour drive from Budapest.
With a huge network of famous walking tracks, unique flora and fauna and the main highlight being the 25km long Baradla Cave. There is a lot to see here and it is well worth the journey.
Highlights of Aggtelek National Park & The Baradla Cave
A famous attraction of the park is its incredible network of walking paths and hiking tracks available. Walkers from all over Europe travel here for a variety of great walks.

The main attraction of the National Park is definitely the famous Baradla Cave. With the main tunnel stretching up to 7 km, the Baradla cave even extends across into Slovakia. It is one of Europes most impressive caves, featuring many side tunnels that have been formed throughout thousands of years.

I absolutely recommend taking a guided cave tour to get a genuine feel for what they're like inside, inducing to have a truly educational experience learning about the history of these caves and exactly how they were formed.
---
Getting to Aggtelek National Park & The Baradla Cave
The easiest and more effective way of getting to Aggtelek is definitely by car. If you can hire your own vehicle from Budapest city, you will be able to drive to the National Park within just 2 hours 40 minutes.

However, if you are relying solely on public transport then there is a bus service available (No.1020/1034) and will take approx 4 hours 20 mins.

The train is also available at 5 hours 35 minutes.

If you are taking public transport links, it might be best to stay the night near the National Park to really make the most of your trip.
Aggtelek: Baradla Cave - Aggtelek Short Tour
---
Budapest Day-Trip Tips:
Bring your Passport & Student ID –

It's always worth taking your student ID and Passport around with you when traveling anywhere in Europe, especially Hungary.

I was so grateful for the Under 27s discount on the trains around Hungary.

Many museums and historical sites give free or discounted access to European citizens, students or young people under a certain age too.

Hire a Car for Ultimate Freedom –

Public transport in Hungary is definitely sufficient, reliable and comfortable. But when venturing out of the city, especially around the mountains and in more rural settings; it's definitely helpful to have your own mode of transport.

Hiring a car from Budapest city isn't too difficult and overall it just makes it so much easer for stopping when you want to take scenic photos and for arriving and leaving on your own terms. I definitely find I have a more relaxed trip when I hire a vehicle; it's often cheaper too if you are sharing the costs with a few friends.

Google Maps is Your Friend –

When in a foreign country that doesn't speak English as a first language it can be intimidating getting around. In my experience this is especially true when exiting the big cities and exploring the more rural and less touristy places where less people are likely to speak English.




Therefore I always find it helpful to download the offline maps version of my location on Google Maps to follow. Usually the app gives me all of the public transit options and if I have downloaded the offline version it works even in rural zones with no data access.

Learn how to Pronounce Names the Hungarian Way –

This helped me out a ton when I was travelling the more rural areas of Hungary. Knowing how to pronounce the place names made asking for directions and catching local busses much easier.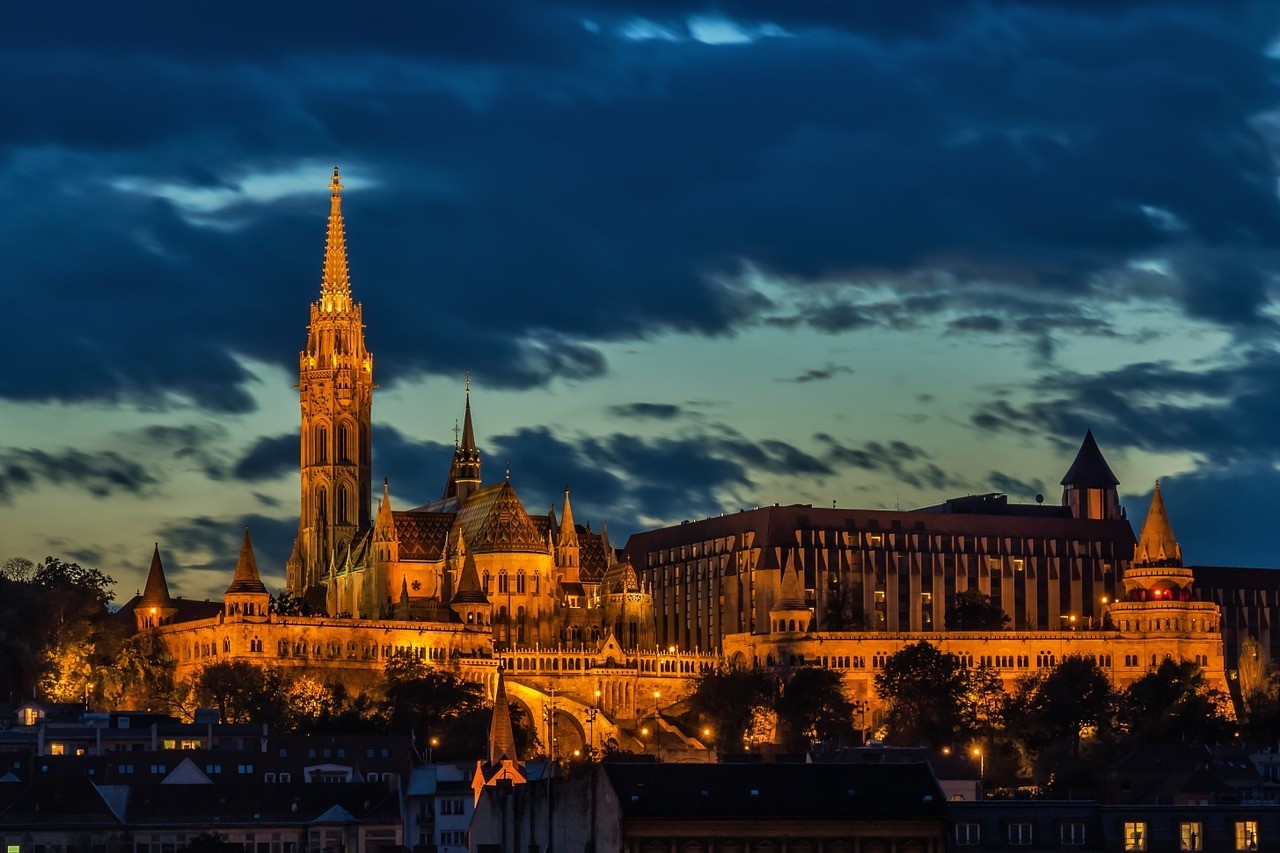 ---
Am I Missing Any Epic Day Trips From Budapest…?
Being in a city in Europe, you're never too far away from another country or dozens of other charming different cities, villages, castles, lakes, rivers, and so much more. If you think I need to add any to this list, please do reach out to me and let me know! I'd love to keep my article on Budapest day trips as up-to-date as possible!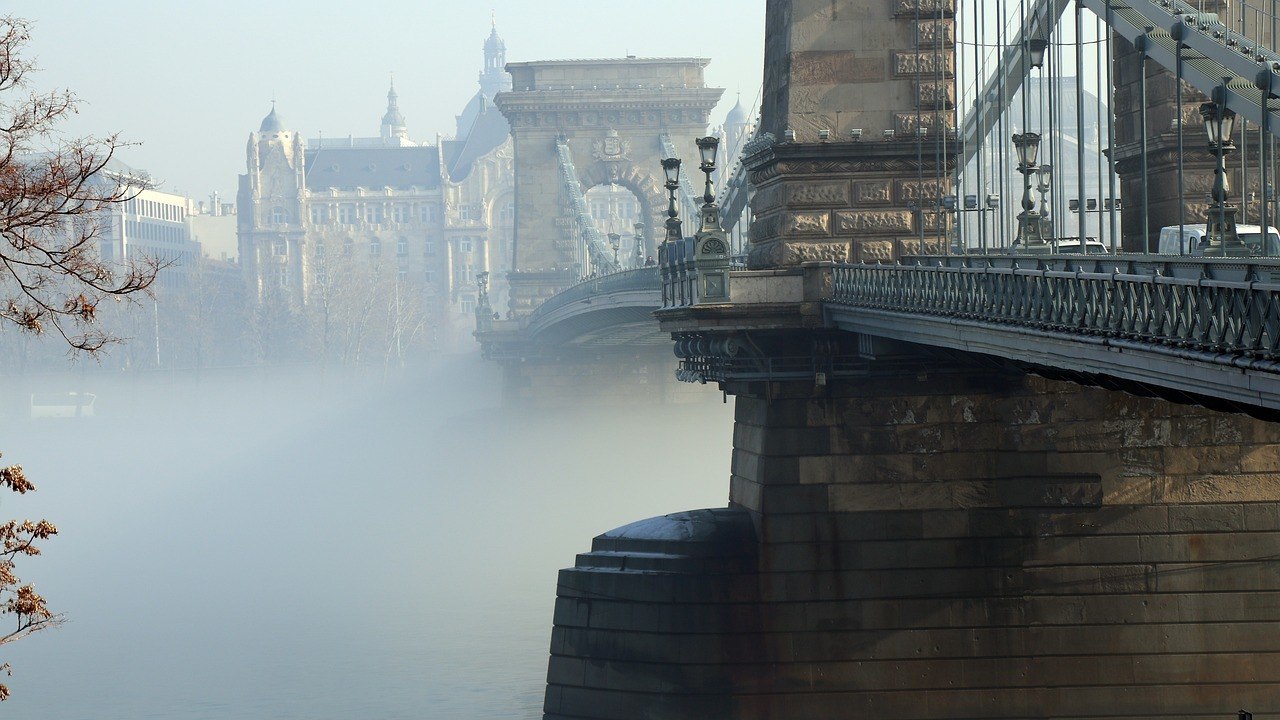 ---
Planning a Trip to Budapest & Europe…?
I hope you have found these 6 Budapest day trip options helpful and that they have inspired you to venture outside of the big city at least once to find more of what the amazing country of Hungary has on offer. If you're traveling around the continent for a while, I'd recommend you check out a few of my favorite articles below!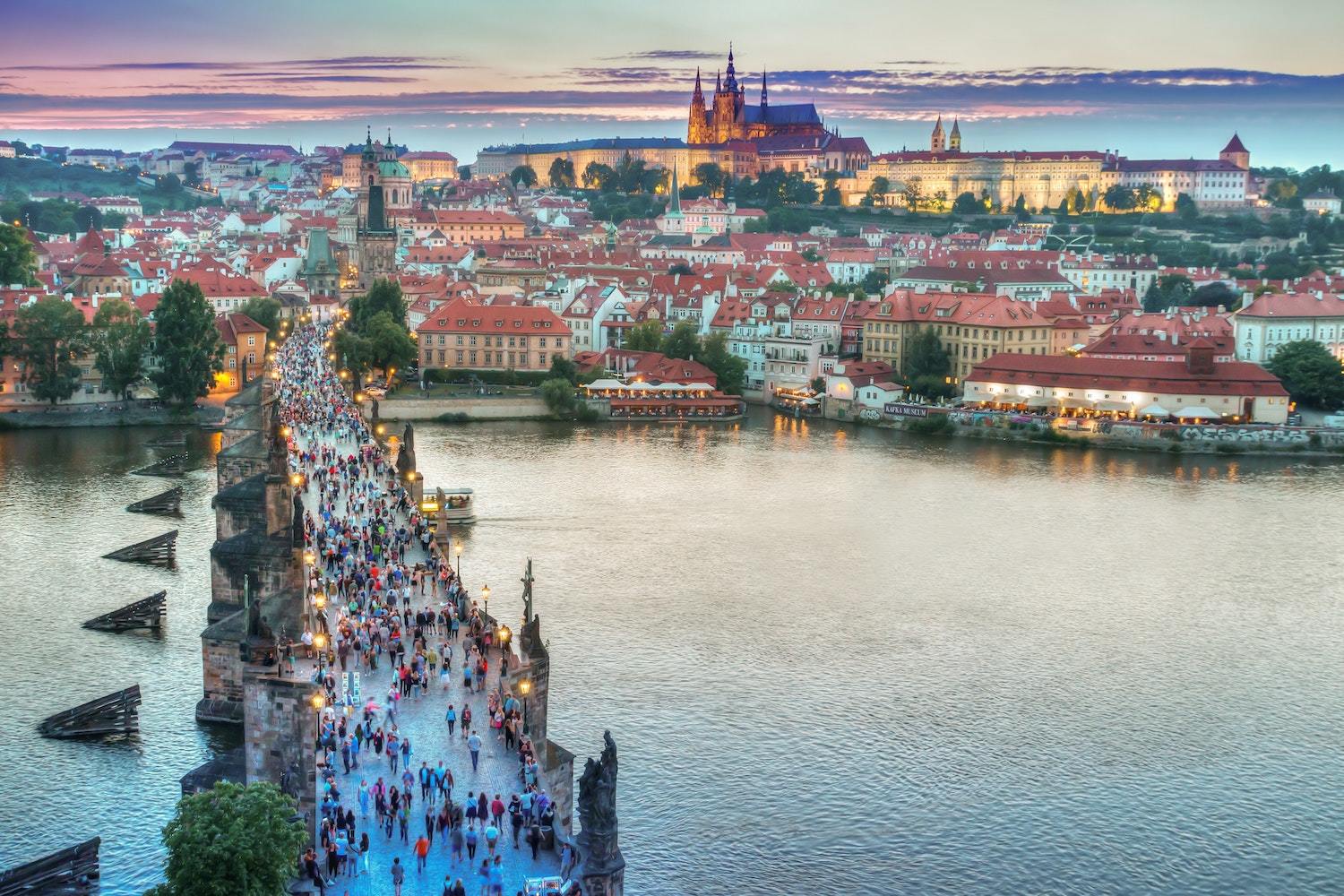 ---
Thanks for reading about these Day Trips from Budapest!
Share these Budapest Day Trips with your travel squad!
https://www.jonesaroundtheworld.com/wp-content/uploads/2019/07/Szentendre-Budapest-Day-Trips-.jpg
960
1280
Dave
https://www.jonesaroundtheworld.com/wp-content/uploads/2017/03/logotry-1-1-300x106.png
Dave
2019-07-21 01:42:27
2020-09-26 22:26:37
The 6 Best and Most Incredible Day Trips from Budapest