Planning a trip to the Philippines and wondering where to stay in Coron? Well, look no further, because I've put together a pretty solid list of Coron Hotels & Coron Resorts to choose from! The truth is that wherever you decide to stay, I'm 100% sure you will absolutely fall in love with Coron, because every destination Palawan, the Philippines is pure heaven! Coron was easily one of the highlights of my entire trip to the Philippines. It was my first stop after landing in the hectic capital of Manila. Though Coron is still considered not as lively as other tourist destination, it still has a surge of travelers wanting to visit the island, and there has been an increasing demand for places to stay.
Coron has now amassed a spectrum of accommodation options, from luxury resort hotels to affordable hip hostels, check out my top recommendations!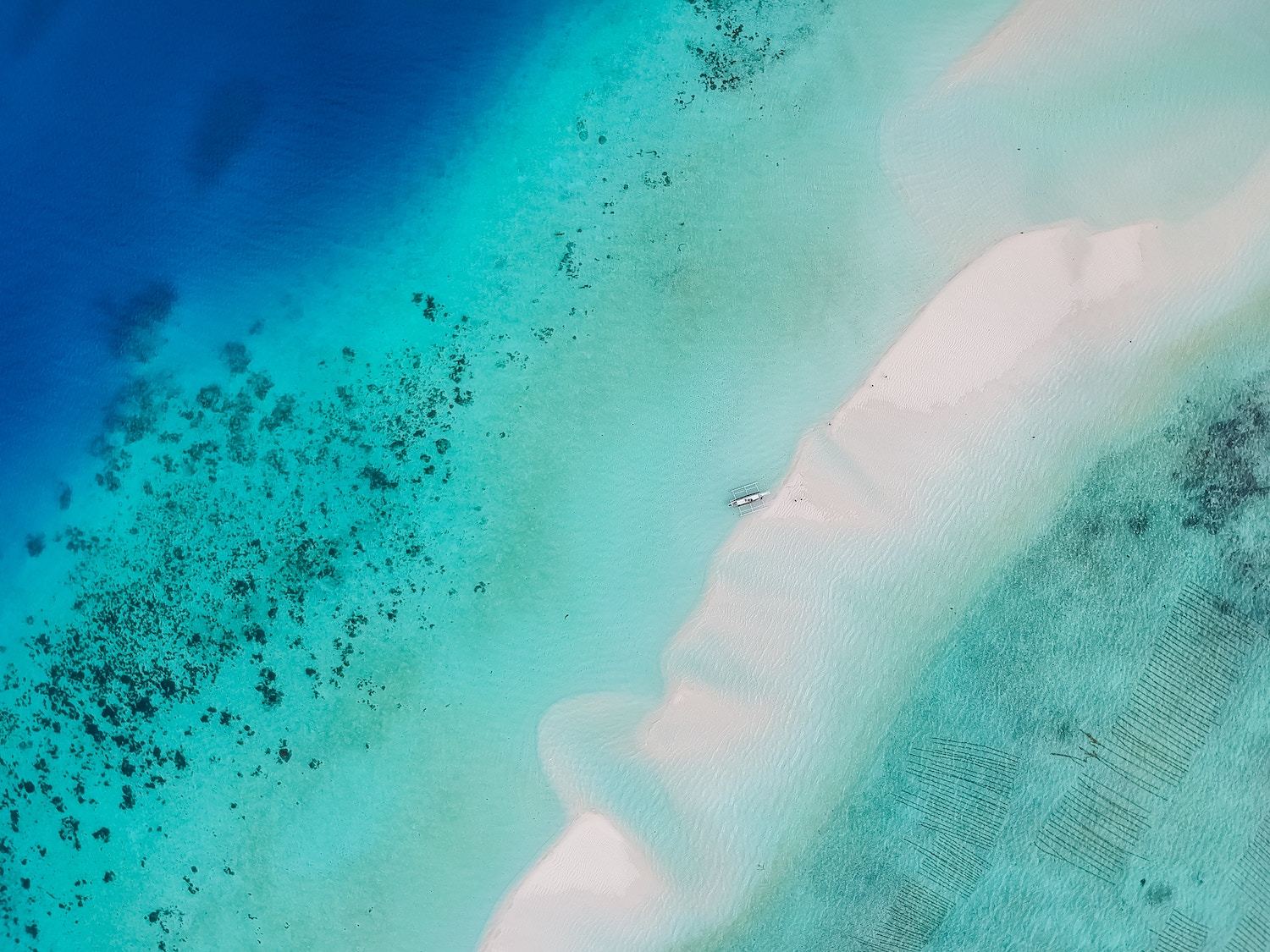 ---
The Best Luxury Hotels in Coron
Coron definitely houses a good number of luxury resorts that are perfect for tourists who want to indulge and have a fancy vacation. These are some of the top luxury resorts in Coron Palawan:
---
Best Affordable Luxury Coron Hotel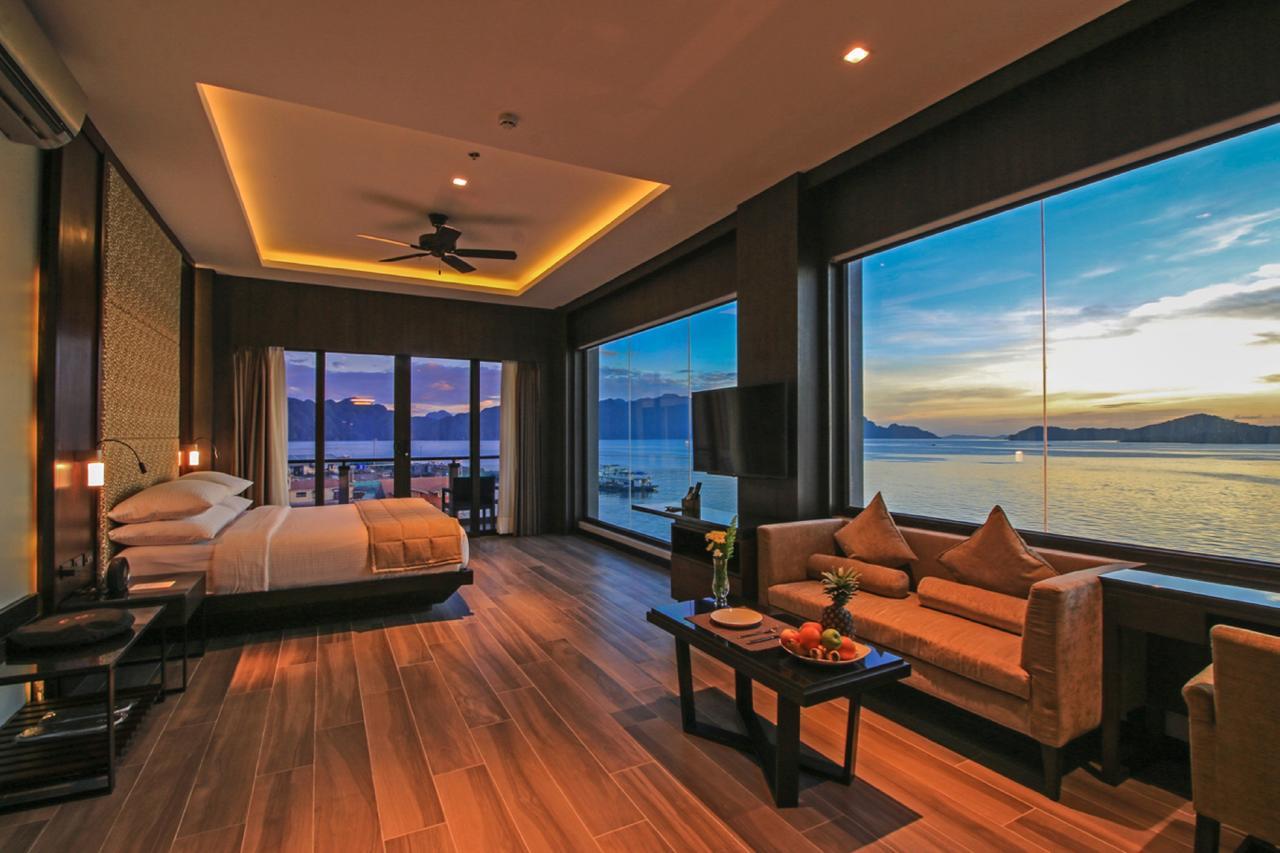 Two seasons Bayside Hotel is nestled in the heart of the town of Busuanga. True to its name, it is at a bayside location that gives the common areas of the hotel a panoramic view of the sea and hilly islets of Coron. If you opt to stay within the Town proper and would want to explore the town of Busuanga walking around, this is a perfect luxurious choice. Two Seasons Bayside is within the stretch of the national road which is the main passing highway that intersects the entire town. Most of the rooms has bay view windows and all are designed to have patios/veranda, roomy shower baths and comfortable thread count of plush bedding.
Highlight: Panoramic view, sunset and infinity pool
Price Point: Starts at $140
Location: National Road, Barangay Tagumpay, Coron Town Proper
Guest Review: "Made our stay welcome, it was our honeymoon and set our room up Nicely. The rooms where amazing, everywhere was clean. Free complement cake and biscuits delivered to door each day at around 6pm." -Michelle, U.K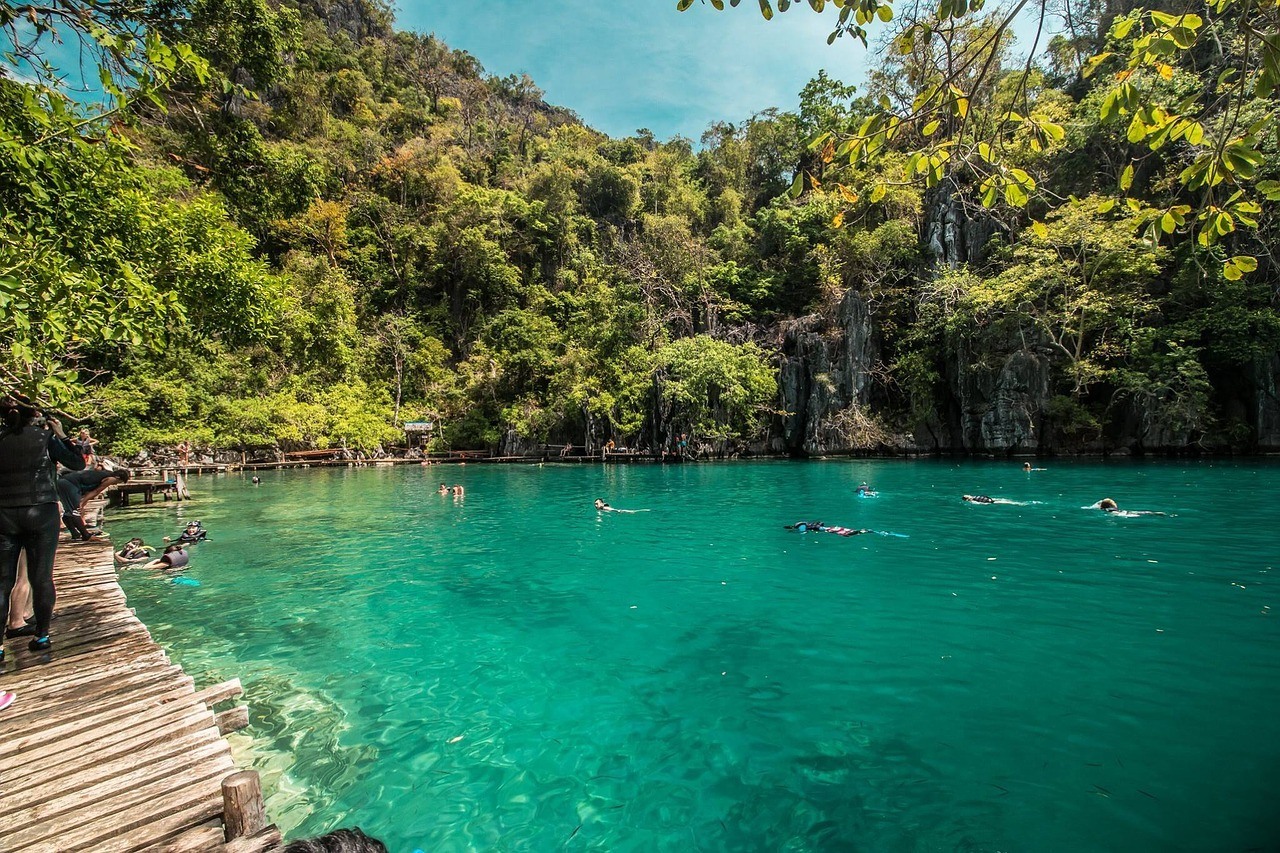 ---
The absolute BEST Luxury Coron Resort
5-star Eco-Friendly Accommodation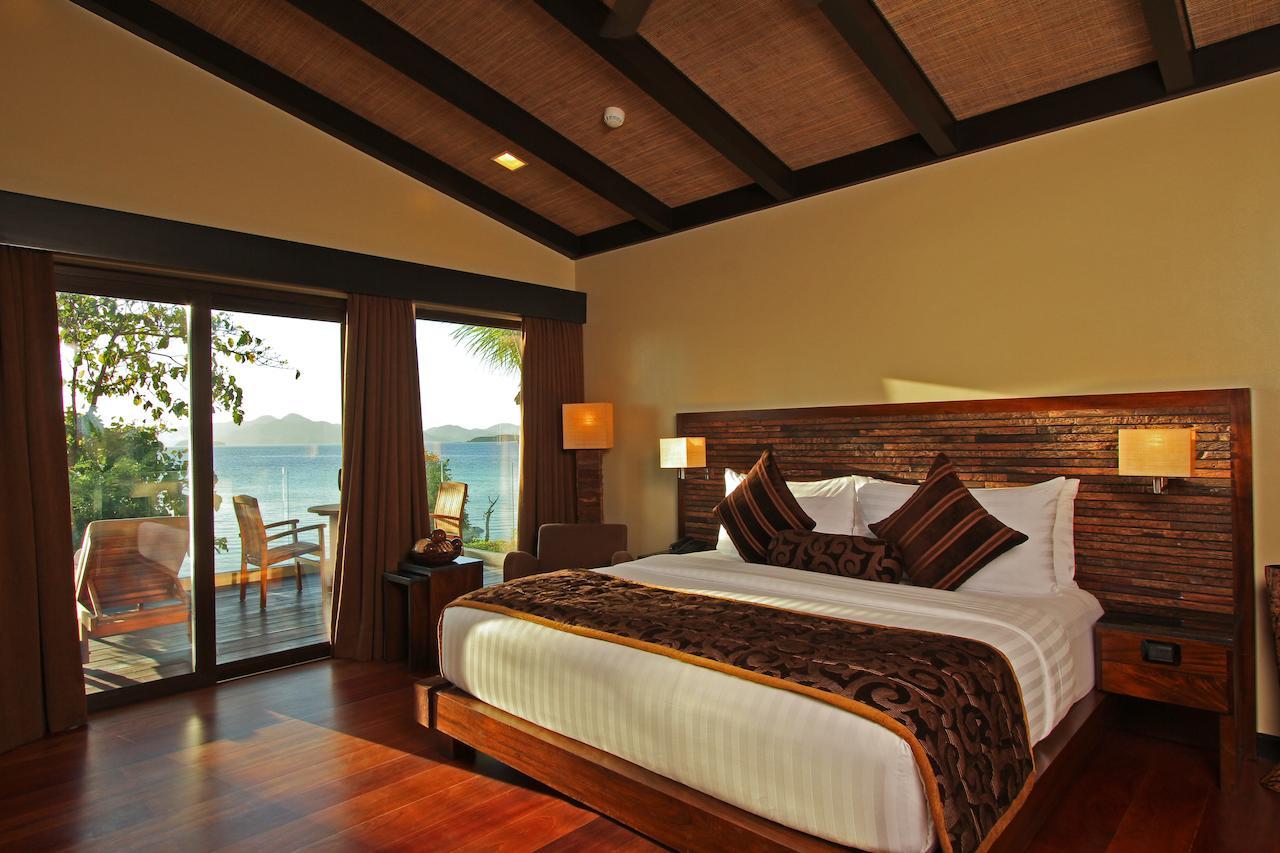 If you are up for a luxurious and peaceful getaway, this resort is definitely on top of the list. It will take almost an hour van transfer from the airport to a private docking area going to Two Seasons Resort and a boat ride away from Coron town proper to a mini peninsula in Bulalacao Island. Staying on this haven is like having a private island as it is seemingly amazing that it is built on a sandbar. The resort has so much to offer and will leave you with much to do. The island has a turtle and giant clam sanctuary, vibrant diving spots that houses alive and vigorous house reefs. You can enjoy private tour around the island and can also go for islet expeditions, diving courses and kayaking.
The resort has impeccable service and amenities to attend to their spoilt guests. Since it is a secluded resort, you can imagine a tranquil and serene staycation in their modern villas.
Highlight: Sand bar, private beach weddings
Price Point: Starts at $400
Location: Malaruyroy, Bulalacao, Palawan
Read Reviews & Check Availability
Guest Review: "All the pampering we got! Amazing service from pickup to drop-off. You get service that's above and beyond what you pay for! Loved the welcoming drinks, snacks, complimentary cookies, breakfast buffet… Plenty to do from from snorkelling to SUP… Really enjoyed our stay thanks to the staff's awesome service!"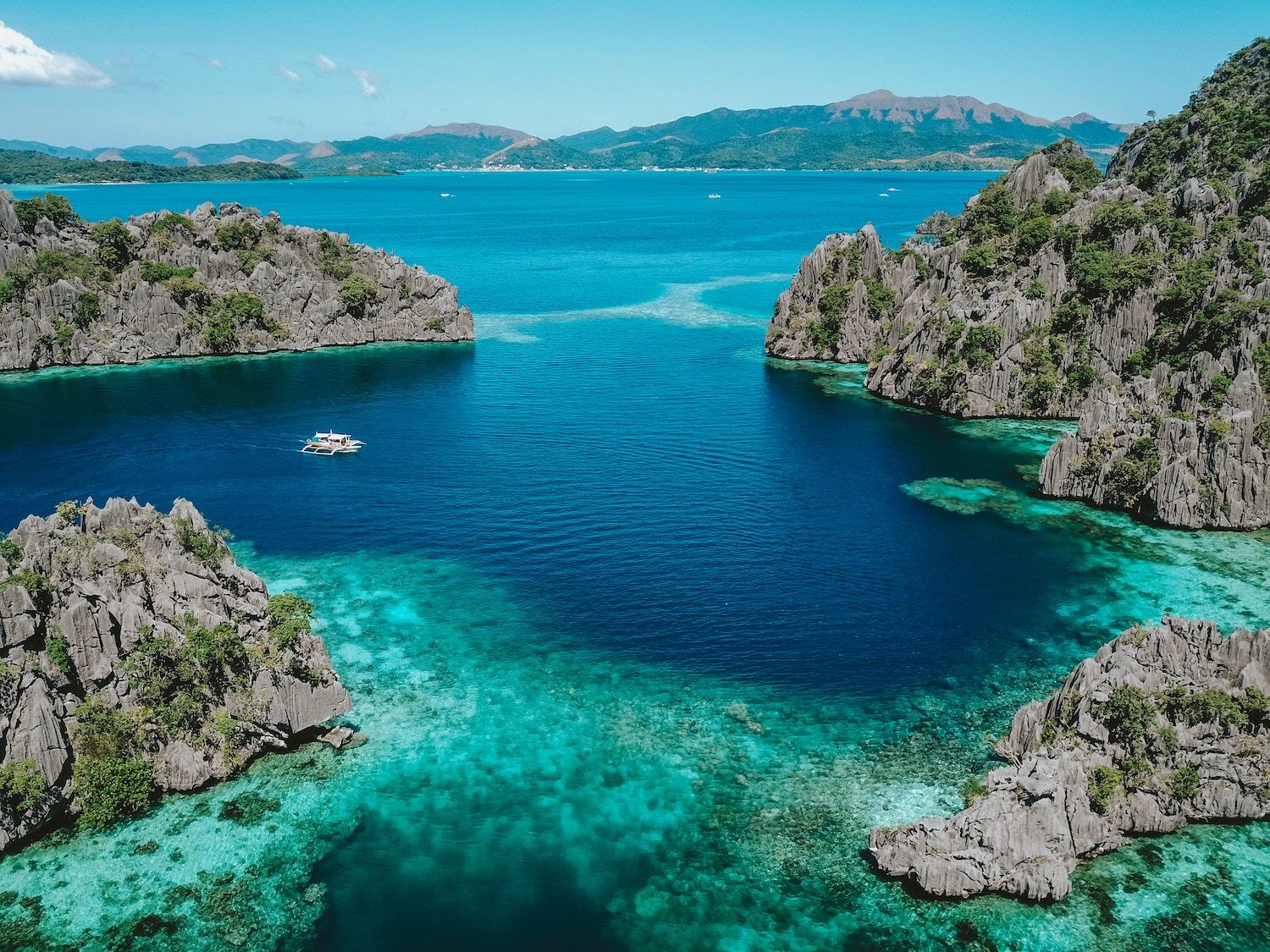 Two Seasons Bayside Hotel in Coron, Palawan, Philippines
---
Most Unique Luxury CoronResort
The Island Escape of your dreams…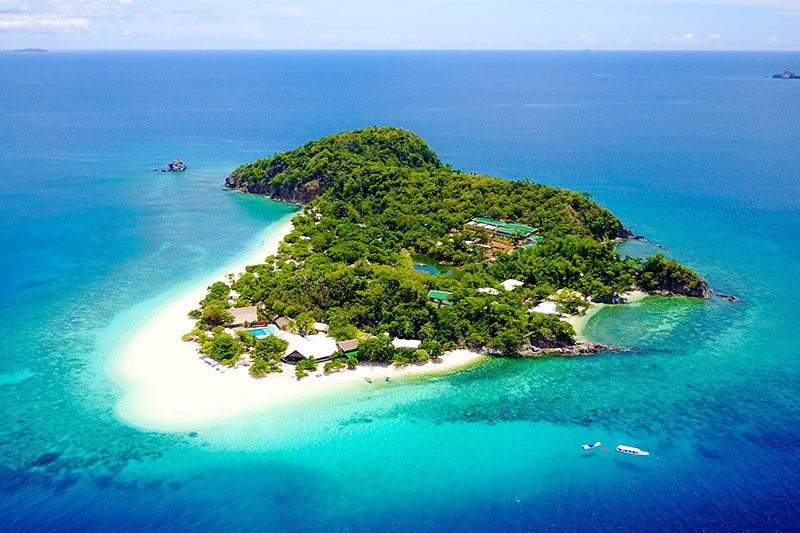 Now the journey to Club Paradise might involve an hour van ride from the center, and then a 30-minute boat transfer, but it is completely worth it! This is one of the most unique Coron resorts imaginable, and is certainly going to be a stay you'll never forget because it is actually cradled amongst a declared UNESCO Biosphere Reserve!
Hailed as a tropical paradise as they have some of Coron's best scuba dive and snorkeling sites, endemic flora and fauna, and unspoiled beaches! Live up the full luxury experience with their in-house spa services and lavish massages, fine dining, and unbeatable paradise vibes!
Highlight: Marine life, Island forest, Private Beach
Price point: Starts at $200
Location: Dimakya Island, Coron
Read Reviews & Check Availability
Guest Review: "The team and the resort manager did a great job! Very nice and accommodating ! Joeg is an awesome manager, he goes far and beyond to help his guests ! Will definitely coming back next year 2019. Noel , the tour guide did an awesome job when we had our island hopping tour, always ready to help you especially if you're scared of deep water. He was beside me and my sister when we did snorkeling. I totally felt safe with him. The whole team did a great job! Kudos to Joeg the manager , Noel and the whole Club Paradise team! Will see you guys in 2019" -Janet, U.S.A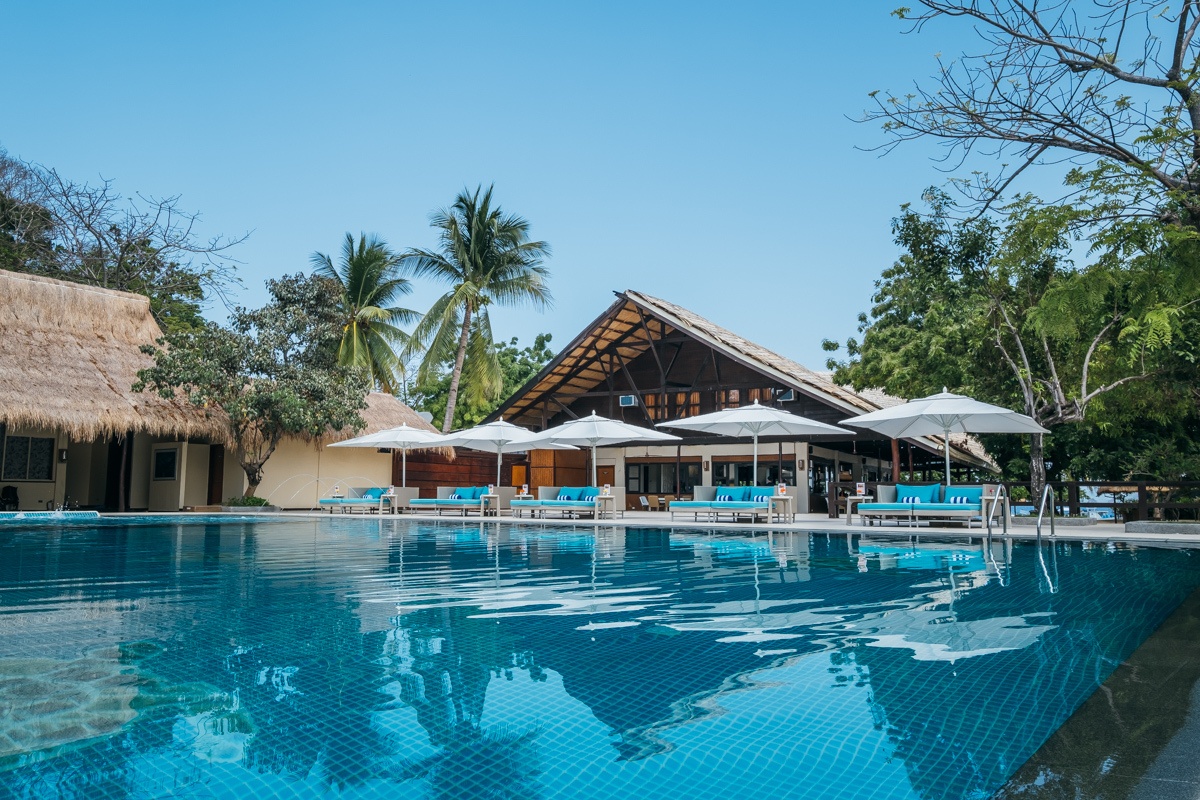 Luxury Island Resort! Club Paradise Coron
---
The Best Mid-Range Coron Hotels
If you are in for a getaway and opt to stay at 3-star accommodations, that is not too expensive but still really comfortable, Coron has these resort hotels to choose from:
The Best Overall Coron Hotel Resort & Value For Money
Coron Soleil Garden Resort is a premium resort offering fine comforts with premium amenities and facilities for the luxurious, indulgent and leisure traveler who yearns for relaxing and worry-free travel. Your journey of indulgence starts here at your luxurious sanctuary. We delight in giving you a personalized guest experience and catering to your specific needs.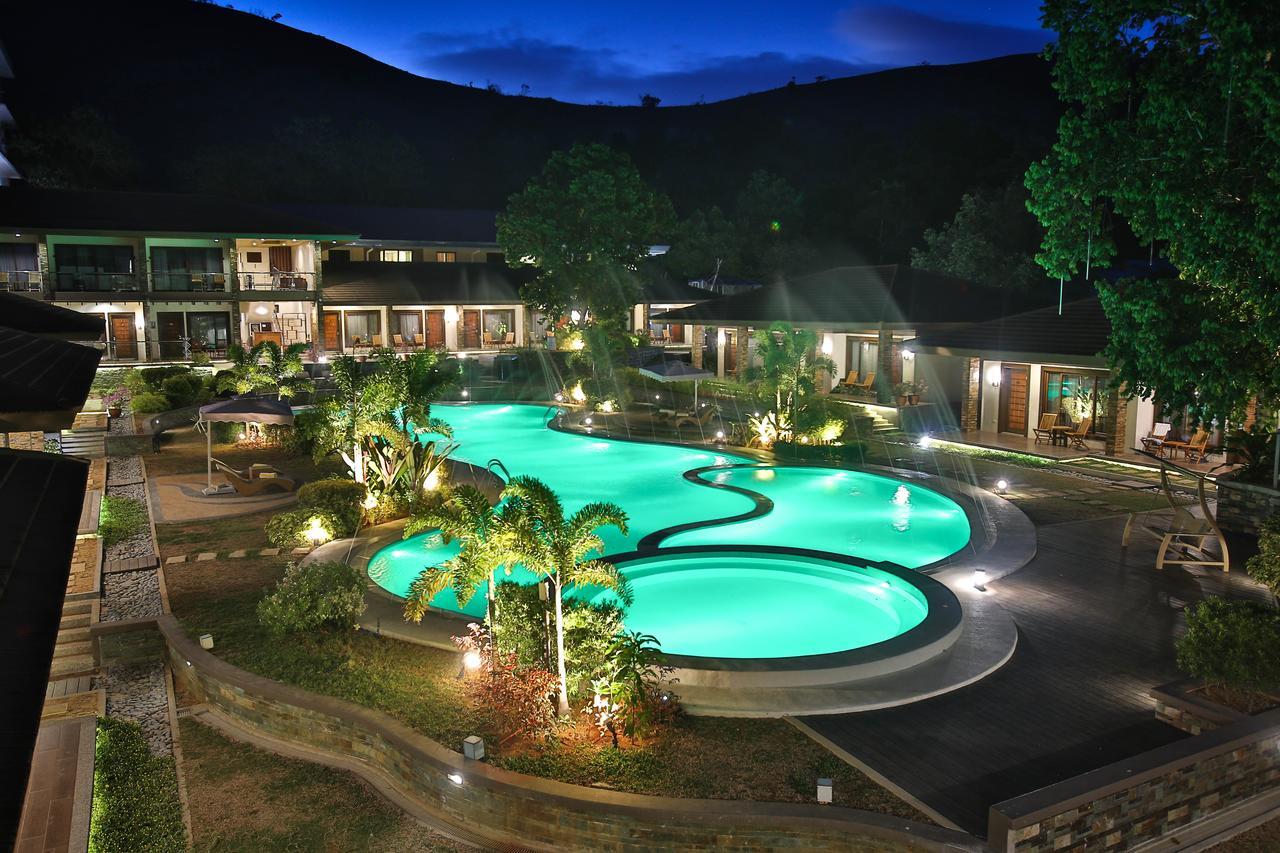 This hotel is conveniently at the town proper of Busuanga. This hotel is a garden resort that has a massive pool both for adults and kids, a roof deck bar and is PWD friendly. This hotel is commonly known for overnight conventions, company seminars and meetings as they have the facilities for such. You can also easily navigate the town from this hotel and explore homegrown shops and eateries.
Highlight: Swimming pool, in house bar, corporate gatherings
Price Point: Starts at $100
coronsoleil.com/soleil-garden/
Location: Mabintangen Rd, Coron, Palawan
Read Reviews & Check Availability
Guest Review: ""Room was really nice and clean, very comfortable bed. The resort is very nice if you want to just chill out and relax, great pool, good food and drinks from the bar and restaurant and the massage service was good. The staff were very friendly and helpful in organising tours for us. The location is only a short ride away from the main town in a nice quiet area. They also offered free airport transfers." Caroline – Australia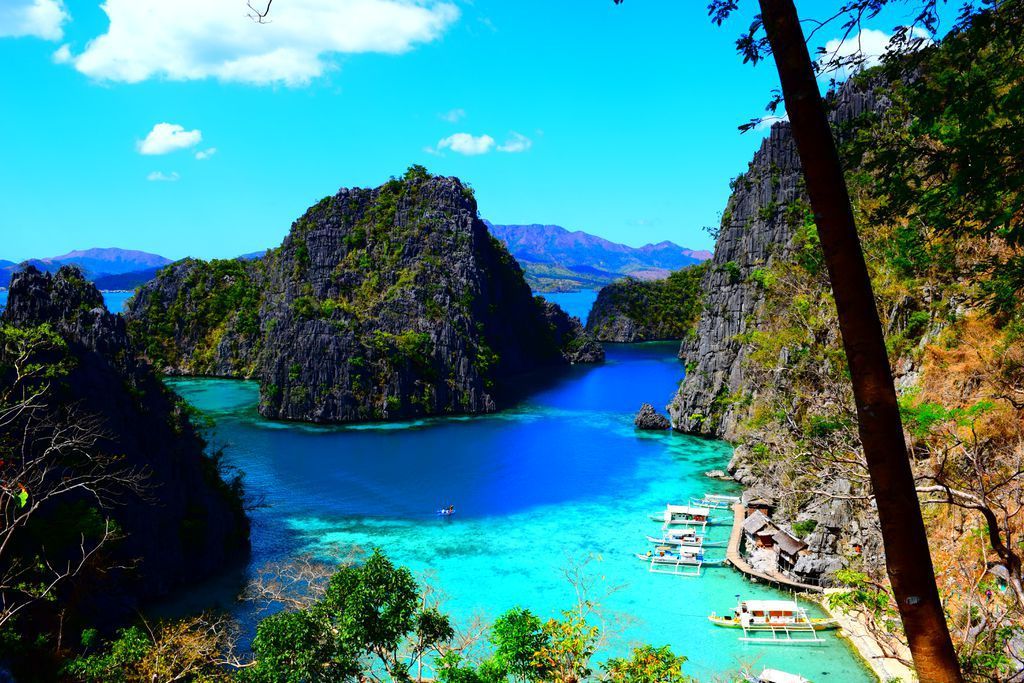 Coron Soleil Garden Resort
---
Best Boutique Hotel in Coron, Palawan
The Funny Lion is set to change the way people travel in Coron, Palawan.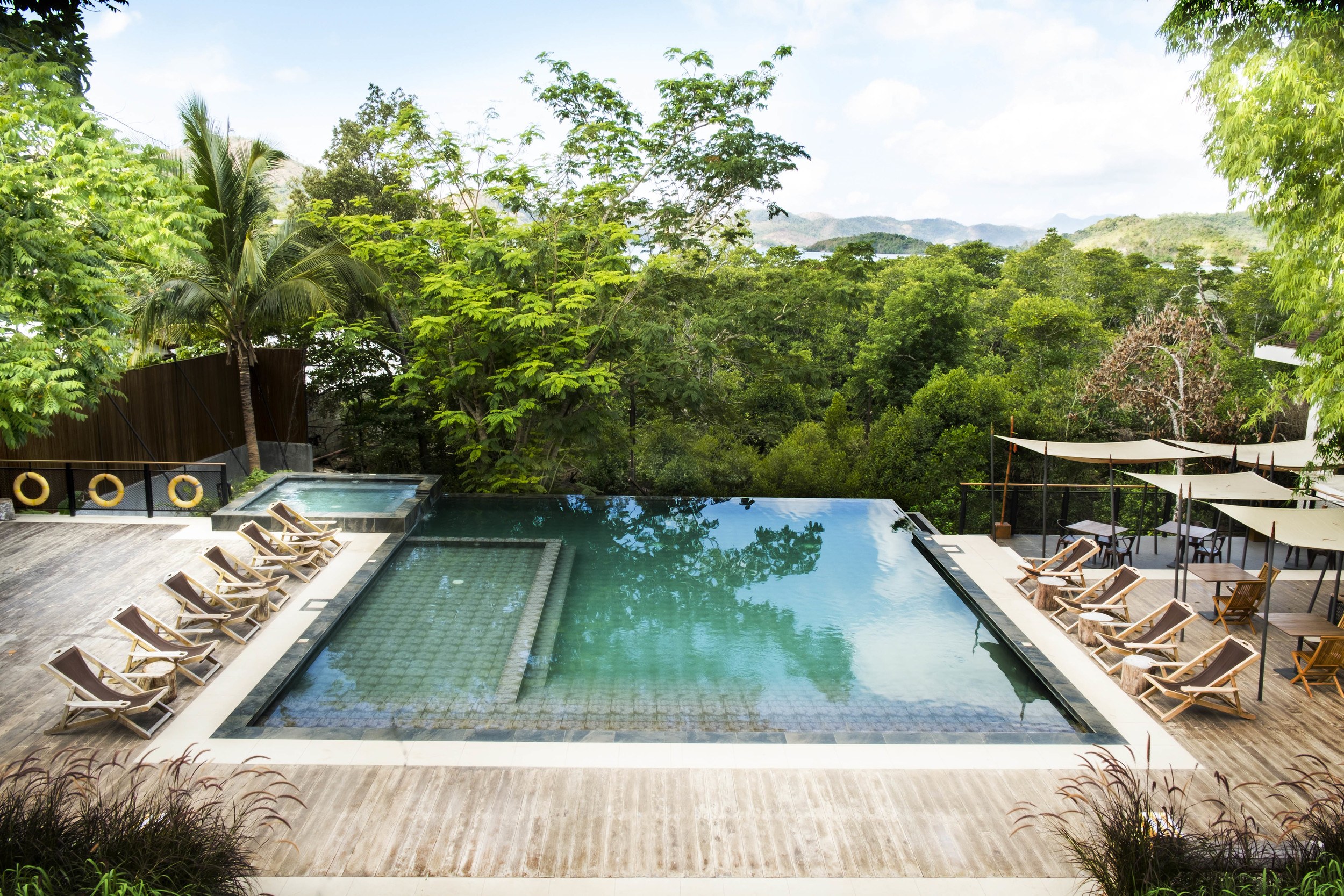 While The Funny Lion may require a tricycle ride from the city center, it's definitely one of the best accommodation options on the island. This boutique-style resort as a modern yet classy feeling to it, and an intimate accommodation as they only have 32 rooms available! The best part is they have a roof deck bar that is has a great view of the grand limestone islet cliffs, and the infinity pool has its own viewing wonders of the sunset, and you can bask under the stars at night. hill.
Highlight: Sunset View, Roof deck bar, Infinity Pool
Price Points: Starts at $130
Location: Sitio Jolo, Poblacion 5, Coron, Palawan
Read Reviews & Check Availability NOW
Guest Review: ""The Funny Lion offers facilities that allow you to relax, esp when you're with your family. It was not crowded during the time of our visit in June, so my family really got to enjoy the infinity pool and Jacuzzi. The Pride deck is also a great place to see the sunset, as well. They also serve delicious food and offer their guests complimentary drinks each day of your stay. The staff are accommodating, as well." -Coline, Philippines
The Funny Lion Resort | WHERE TO STAY in CORON Palawan
---
Hostels in Coron | Best Coron Accommodation
The Philippines is a pretty amazing place for backpackers and budget travelers, and Coron has some AMAZING hostels with great vibes, comfy beds, and unbeatable prices. Here are a few of my top hostel recommendations for Coron!
---
Overall Best Hostel in Coron | Backpacker Accommodation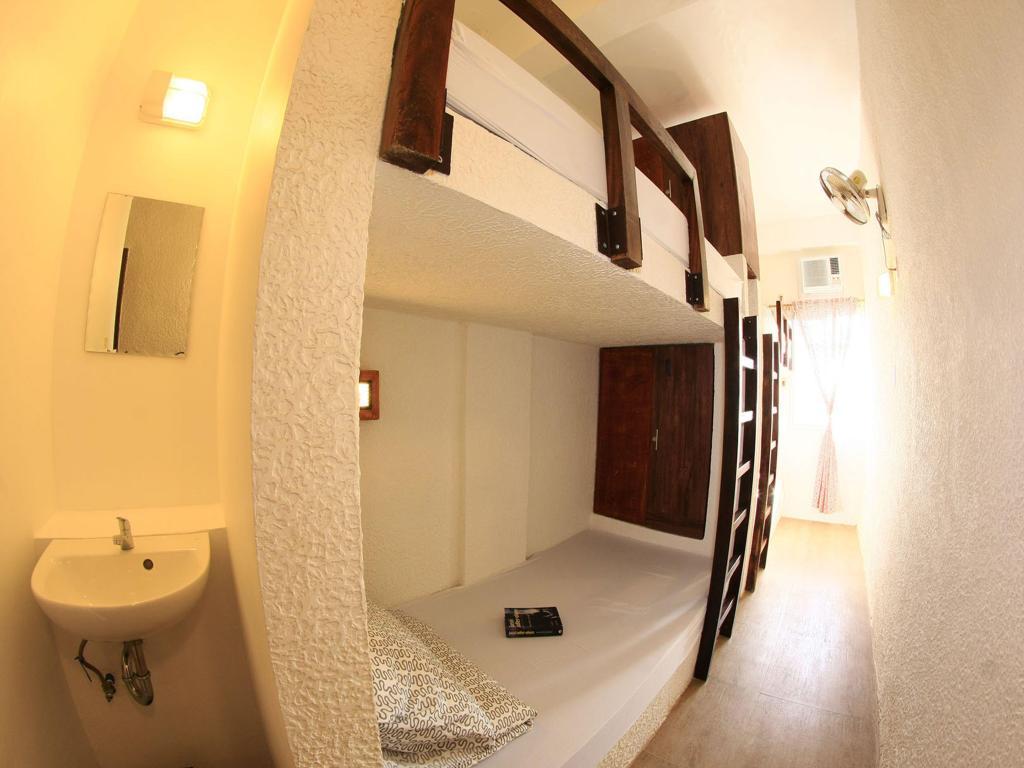 The Sea Horse Guest House was definitely the best value for money in a hostel that I experienced during my time traveling through the Philippines! The beds and pillows are super comfortable, there is a bathroom in each of the room, and each "dorm bed" is actually a private room with just 2 bunk beds.
The place is perfectly located right in the center of town, and for prices at around $11-$13 per bed, you can't complain at all. As an added bonus, breakfast is included! The wifi connection does not work too strongly in the rooms but works just fine on the balcony that has incredible views of the city!
Highlight: Comfortable Beds, Staff, and Location
Price Point: Starts at $11
Location: Calle Nueva Barangay 5, Coron Town Proper
Read Reviews & Check Availability NOW
CORON BEACH ESCAPADE 2018| TRAVEL VLOG| WITH ITINERARY & EXPENSES (Please check the description)
---
Coron Hostel with the best social atmosphere
Escape to a tropical paradise without sacrificing the comfort of home.
"Nestled comfortably near Coron's serene blue waters and the town proper, Hop Hostel is the perfect launch pad to the beautiful Calamian group of islands. Our space provides the comforts of a hotel—clean facilities, professional service, complete amenities--in a warm, fun environment that will immediately feel like home.
We are conveniently located in Coron town center. The main attractions are a boat ride away. Access to the boardwalk is 7 minutes away on foot, just enough to keep the noise of busy motor vehicles at bay!
We provide a fun atmosphere and many activities. Join our free tours and meet new people from around the world through our quirky game nights. Our restaurant, Catch, and our bar, Release, happily welcome all kinds of travelers and highly encourage socializing."
Highlight: Socials and parties
Price Point: Starts at $10
Location: Calle Nueva Barangay 5, Coron Town Proper
Read Reviews & Check Availability Now
MOST BEAUTIFUL HOSTEL in CORON PALAWAN - Philippines Travel Vlog Ep 4
---
Best Cheap Hostel in Coron | Budget Accommodation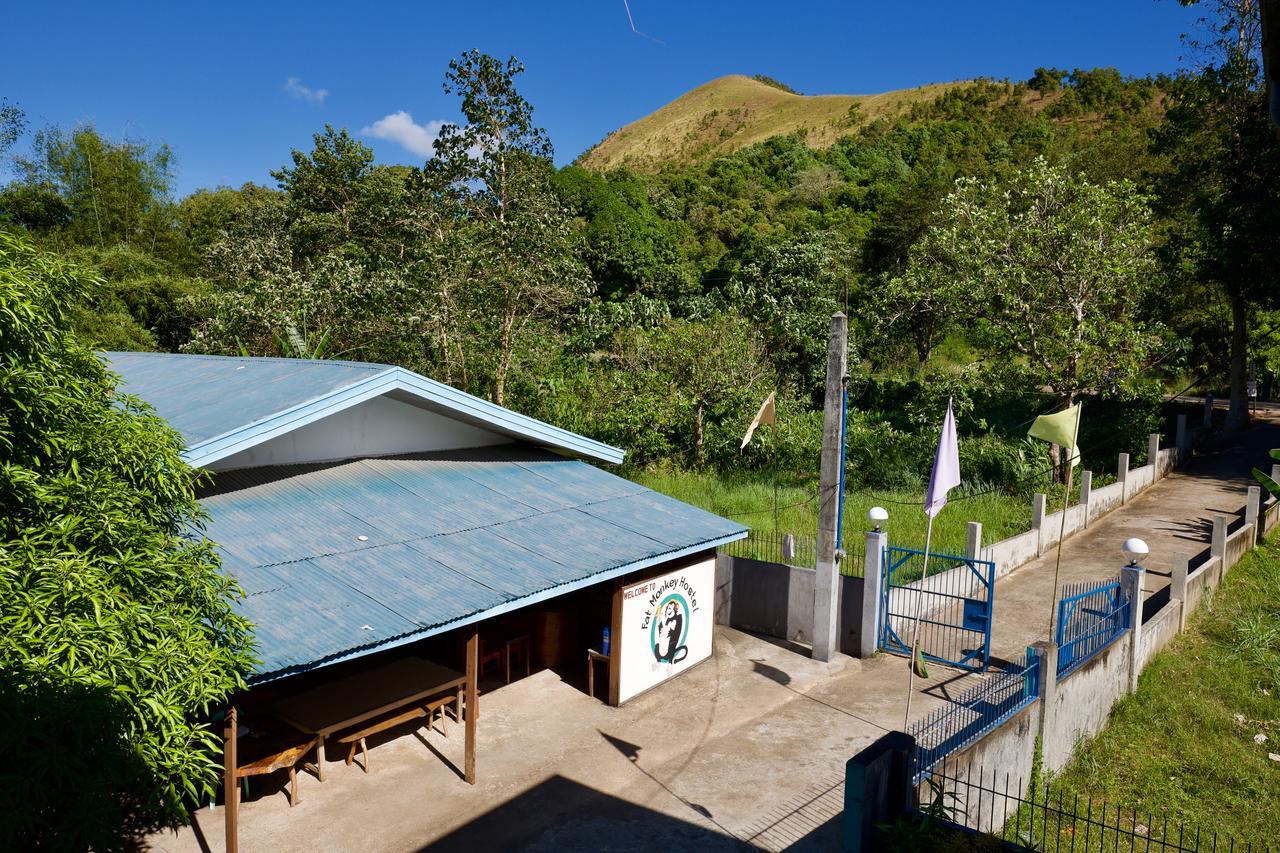 "It's a new backpackers place in Coron, very cheap, clean, & relaxing, with a nice view, a quiet place, with big common area, mini bar that gives you simple drinks, big sofas, we have cheap beer & rum coke, also have free wifi, with cable tv, showers, toilets, lockers & storage room also included, cheap Filipino food and breakfast, lot of hammocks under the shade of mango tree. Its only 2.4kms away from Coron City center. Fare is 15 pesos for the trike."
You could also check out their 3 Day Castaway Tour for an unique travel experience in Palawan!
Highlight: Social & Budget Friendly
Price Point: Starts at $5
http://www.fatmonkeyhostel.com/
Location: Dipulao Upper Road, PSU Road, National Highway
Read Reviews & Check Availability NOW
Guest Review: ""Best place to stay in coron is OUTSIDE of town, which is why fat monkeys location is great. Another plus is it's a super social and laid back atmosphere. Had a small dispute with the staff on the last day where they refused to refund me for a mistake they made. An apology would have been in order, then my review would have easily been 10/10." – Jan, Philippines
WHAT ARE HOSTELS LIKE IN THE PHILIPPINES? 🇵🇭TRAVEL CORON, PALAWAN
---
Am I Missing Any Amazing Coron Hotels, Resorts, Hostels, or Accommodation…?
These are only a few of the wide arrays of accommodations in Coron. I picked them out as they seem to have the best value for money and would also seem like staying on any of these places will be worth your while. All these places are trip advisor-approved and have high visitor ratings.
If you think I need to add any speficif places to this "Where to Stay in Coron" article, please do reach out to me and let me know! I'm planning a return visit to Coron in the next year, and can't wait to get back to paradise!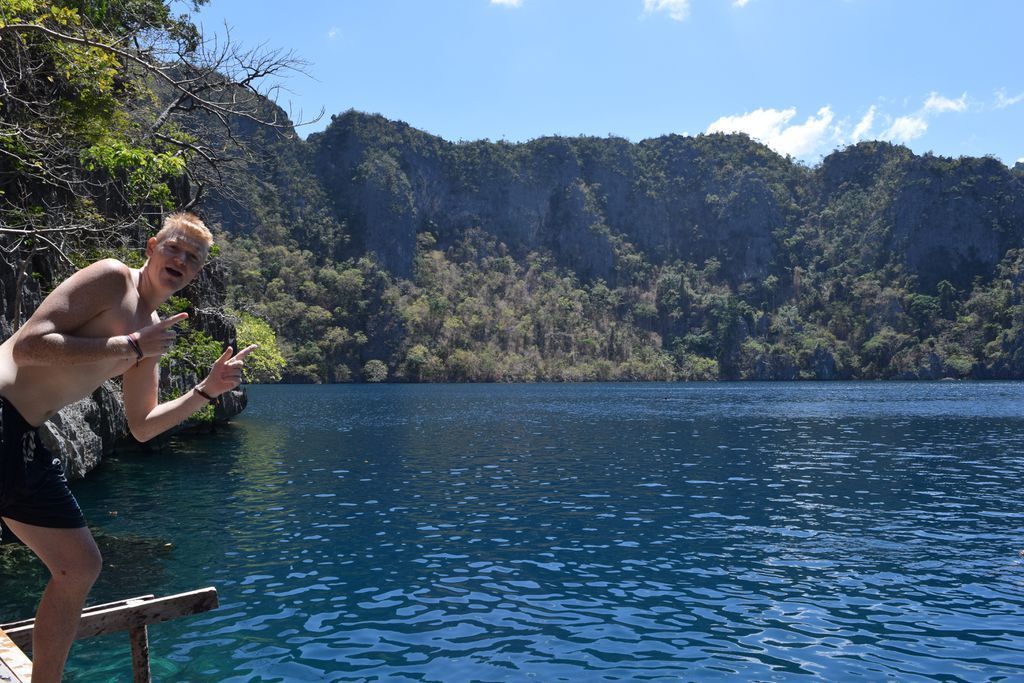 ---
Planning a trip to Southeast Asia…?
I've spent years of my life in this gorgeous region of the world, and my travel blog is filled with helpful articles, itineries, and destination guides! Check out a few of my favorite posts below, and let me know what you think! Feel free to shoot me an email if you ever have any questions! I'm always happy to help people plan their travels in the Philippines!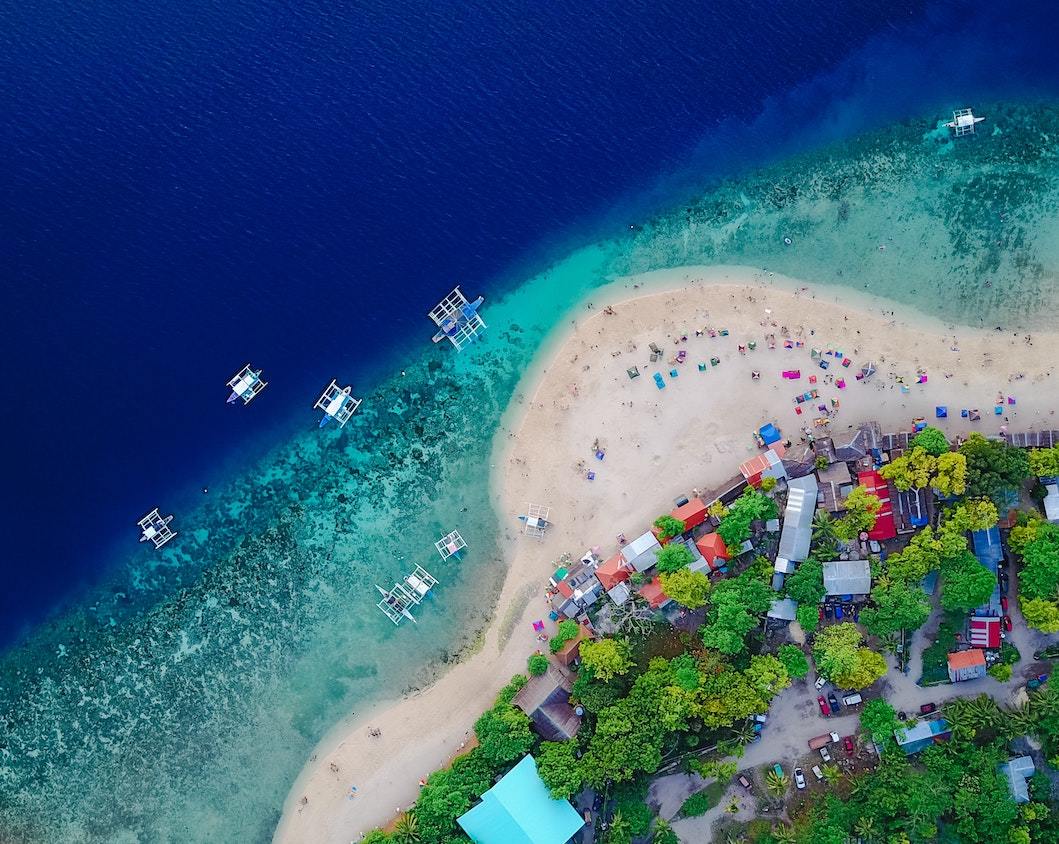 ---
Thanks for reading my Coron Accommodation Guide!
Share Where To Stay in Coron with your Travel squad!!
https://www.jonesaroundtheworld.com/wp-content/uploads/2015/02/Where-to-stay-in-Coron.jpg
1125
1500
Dave
https://www.jonesaroundtheworld.com/wp-content/uploads/2017/03/logotry-1-1-300x106.png
Dave
2019-07-21 07:06:45
2019-07-22 00:37:12
Where To Stay In Coron, Palawan