3 Days in Manila: How To Spend 3 Days in the Capital City
Planning on spending 3 Days in Manila and looking for the best things to do? Keep reading for my awesome Manila Itinerary filled with everything you need to know! 
Metropolitan Manila, located in the middle of the 7,107 (and counting) islands of the Philippines, is the country's capital; home to business districts, an interesting mix of local culture, and incredibly warm people.
Interestingly, it is also home to horrible traffic, ridiculous crime rates, and… extra judicial killings – and these are reasons why most tourists and backpackers tend to put off the city and exclude it altogether in their visit to the Philippines.
Amidst all the "bad" stuff, Manila (with its warmth) is still very much welcoming. More than just a jumping point to historical sites in Luzon and the famous islands in Visayas, Manila is a destination in itself especially with the good mix of historical cities and modern towns. There are many ways to spend 3 days in the capital, but here's a sample mix of old and modern (Metro) Manila.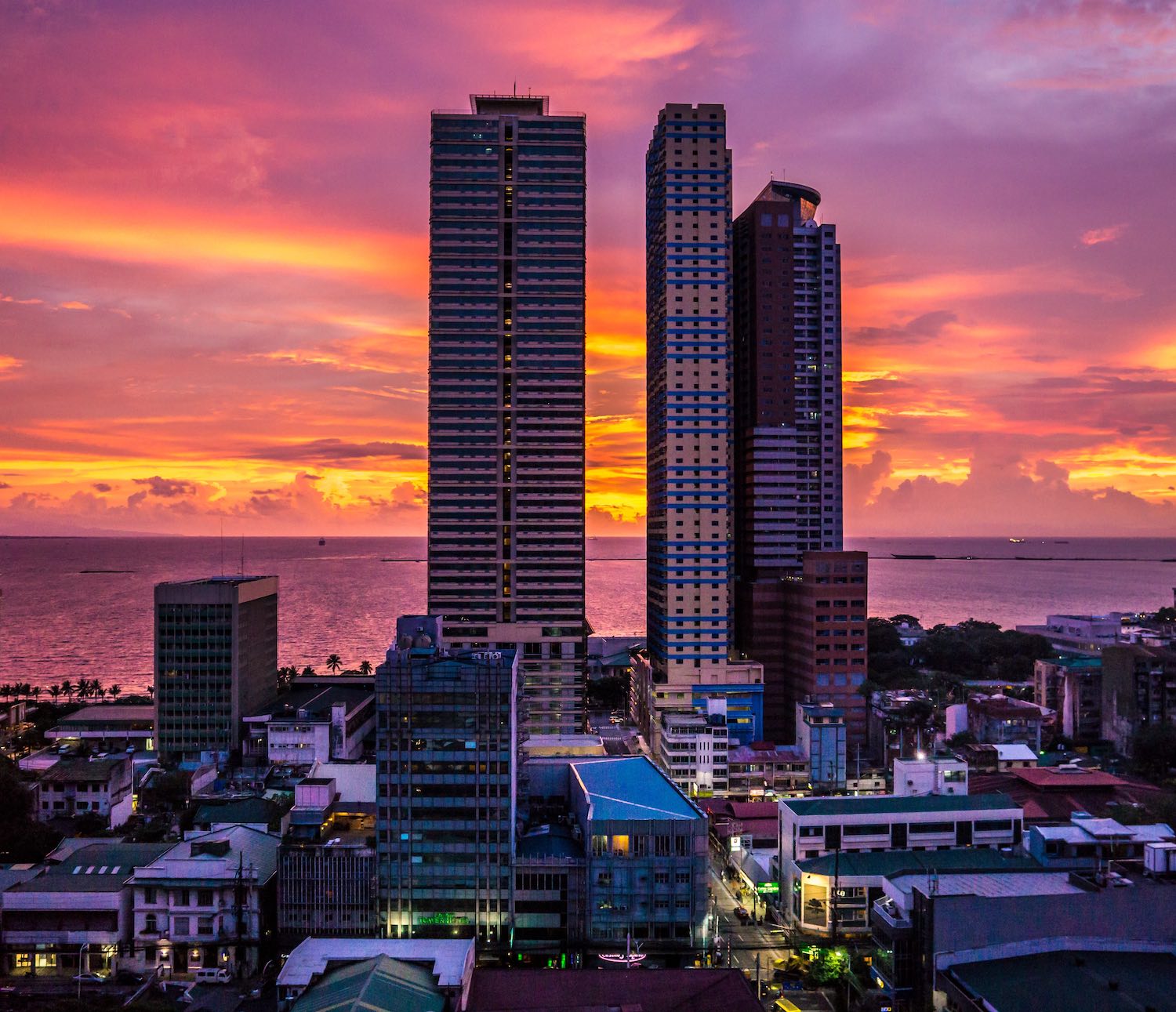 ---
Where To Stay in Manila
For starters, you're going to need to book somewhere to stay during your visit to Manila, and here are my top recommendations! 
Airbnb Manila: Having your own apartment after a long flight is always an awesome feeling, and Manila has some truly incredible apartments & condos to rent at incredible prices! It'd be a fantastic way to begin your Philippines holiday, as well as a better understanding of local life! Here are are few my top picks for Airbnb rentals in Manila:
---
City Garden Grand Hotel: Best Hotel. This award-winning 4-Star Hotel in Makati City includes an airport shuttle, AMAZING OUTDOOR POOL, and close to nearby malls and attractions. Great value for a luxury hotel! It'll provide a super comfortable stay for your first couple of nights on this Philippines itinerary, but at an affordable price!  It's got excellent reviews, and is one of the top picks in Manila!
Z Hostel: Best Hostel for Backpackers. Great location, fantastic reviews, and an epic rooftop with views of the city!  It's widely considered to be one of the best hostels in Manila, and I've never heard any backpackers say anything bad about it!!  It does fill up quickly though, so make sure you book in advance!
---
Manila Itinerary Day 1: Get a Hold of Old Manila
The capital isn't considered the capital for no reason – it is incredibly rich in history, dating all the way back in the 1500s, and the country has preserved key locations to remind the Filipinos (and the world) about the past. One of which is Intramuros.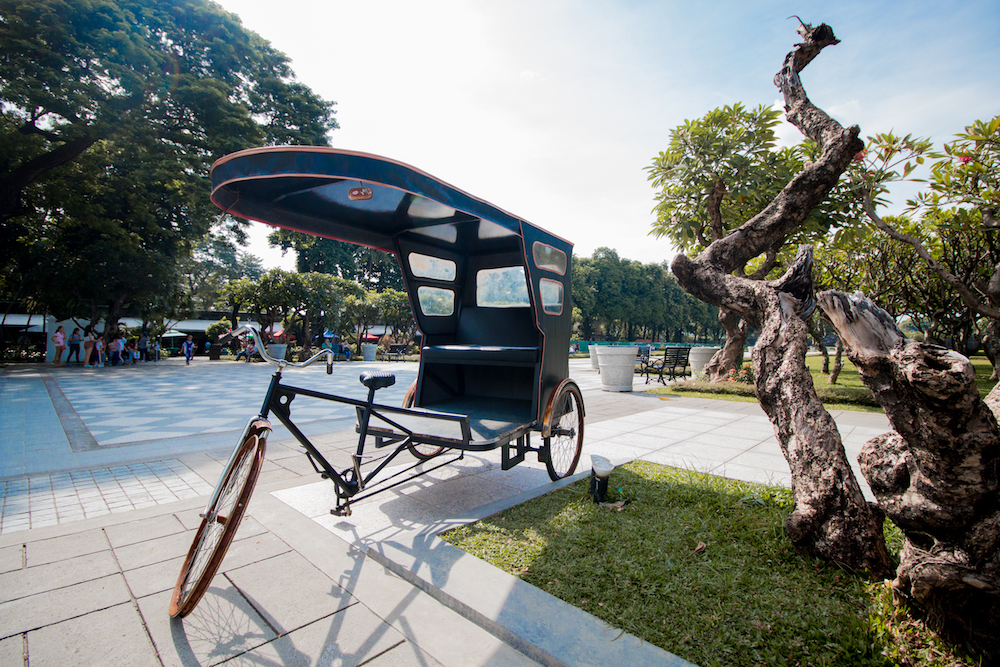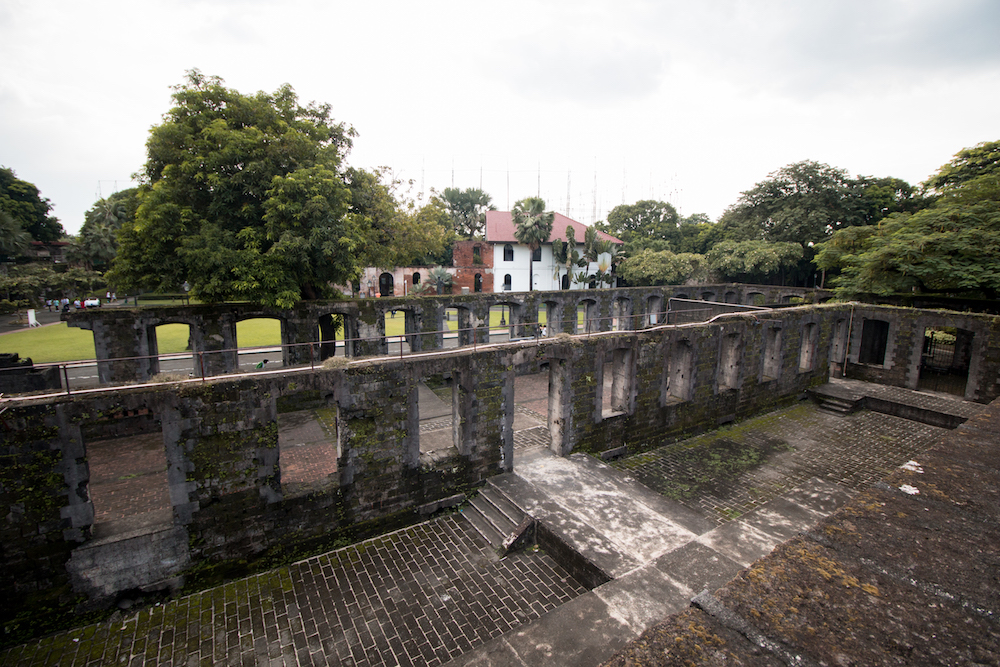 Intramuros – Spanish for "within the walls" – is a historic area that houses Fort Santiago (a National Historic Landmark), San Agustin Church (a UNESCO World Heritage Site), and the Manila Cathedral, among bulwarks and other defense structures. Today, the walled city is protected by the government and remains to be protected and conserved.
Half a day in Intramuros is perfect, but start early. Going around the walled city is a bit tricky; one can walk (although could be exhausting in the Manila heat), rent a bamboo bike, drive, rent a cycle rickshaw, or go on a horse-drawn carriage locally called kalesa.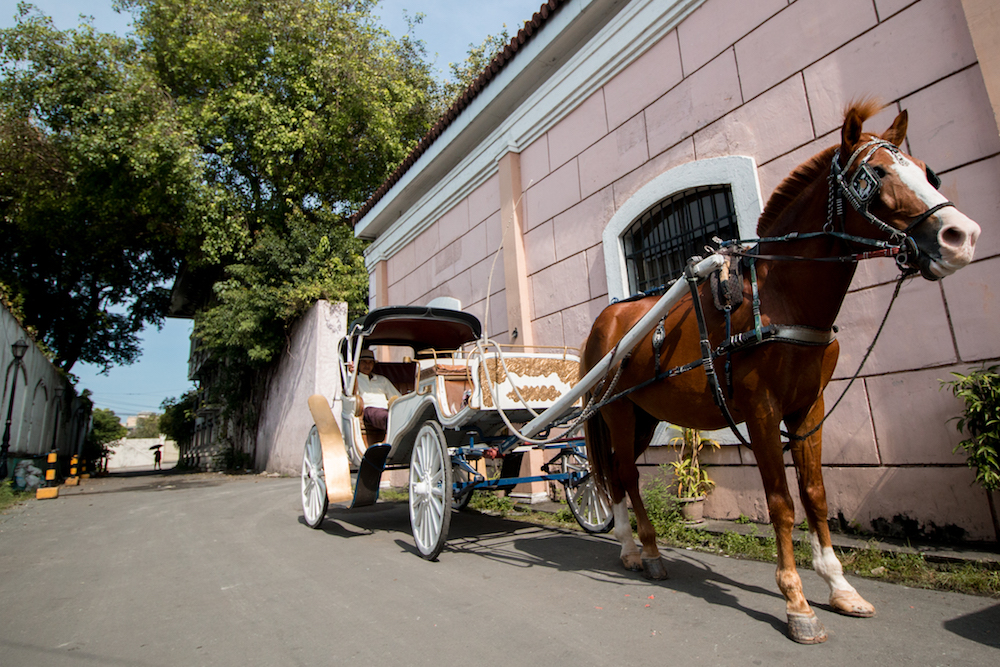 However, I highly discourage going on a kalesa for obvious reasons; in the past, it was the only means of transportation in the walled city, but with pollution and the current situation of being surrounded by vehicles, it is no longer healthy for these horses.
Also – God knows if these horses are fed and given enough time to rest, so it's good enough you see them around for novelty's sake; but by all means do not support the business. A walking tour, if the weather permits, is your best bet; and is quite fun, too.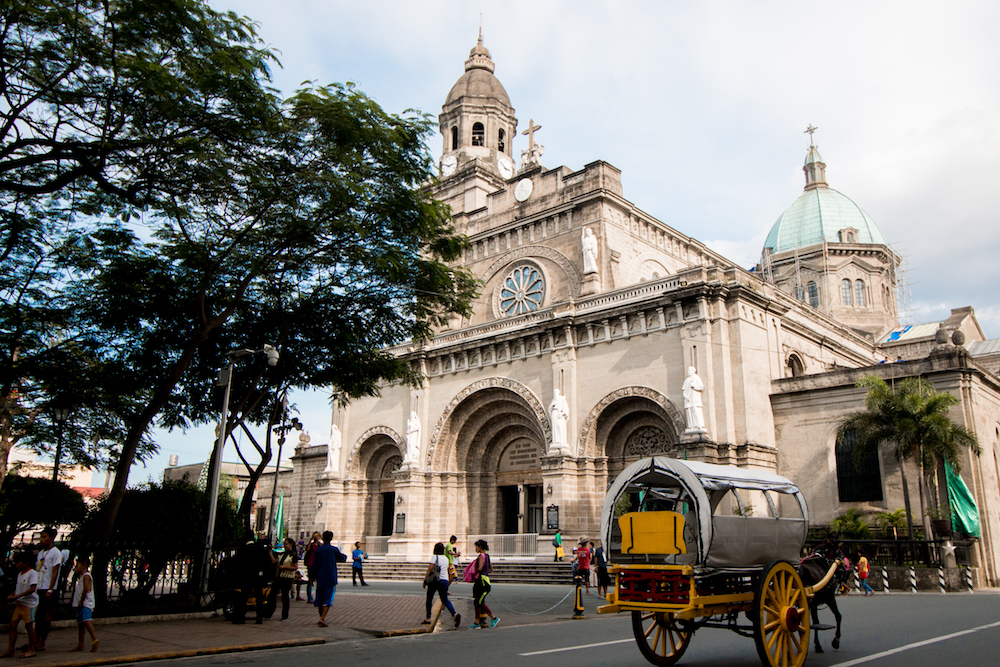 There are a lot of sites to see, but the most important ones visually and historically are
Fort Santiago, Manila Cathedral, Palacio del Gobernador, and San Agustin Church. If time isn't
favorable on your end, visit these four and surely you won't miss anything. Fort Santiago is rich
in history as it is where the country's national hero, Jose P. Rizal, was imprisoned before
executed in 1896.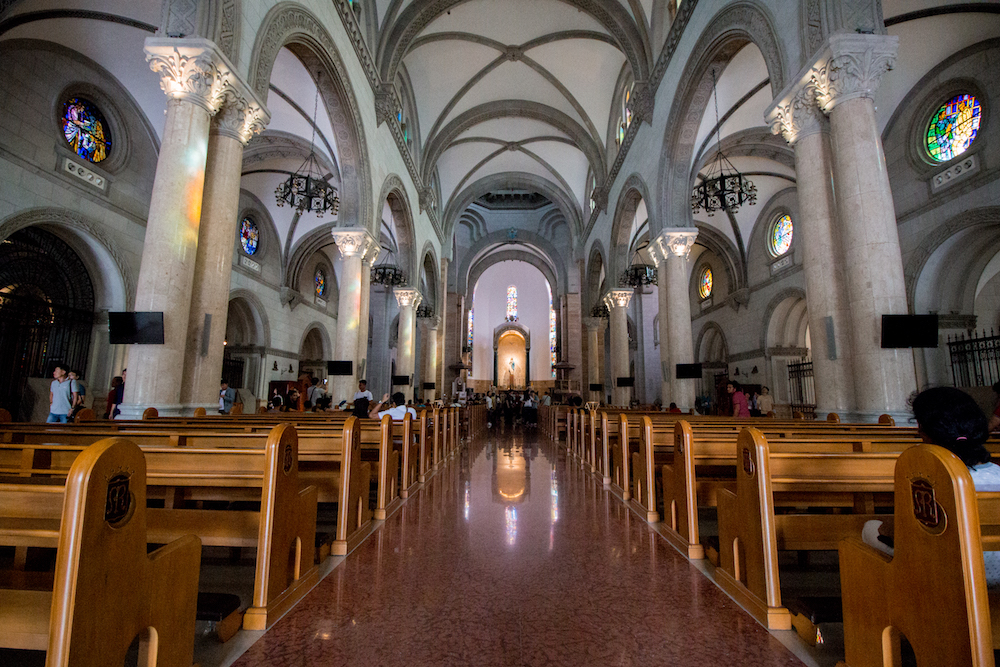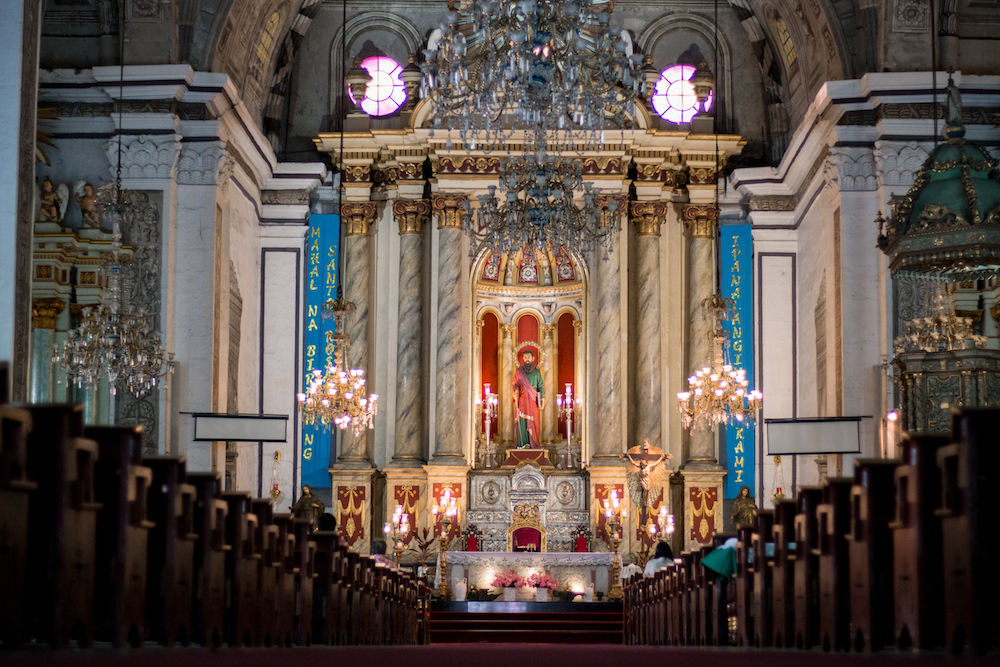 ---
At the end of your walking tour, find your way to the oldest Chinatown in the world, "Binondo." Geographically, it is just across the river from Intramuros via Jones Bridge. Walk over to this side of Intramuros and complete the walking tour all the way to Binondo as you wish, but an Uber is an alternative option.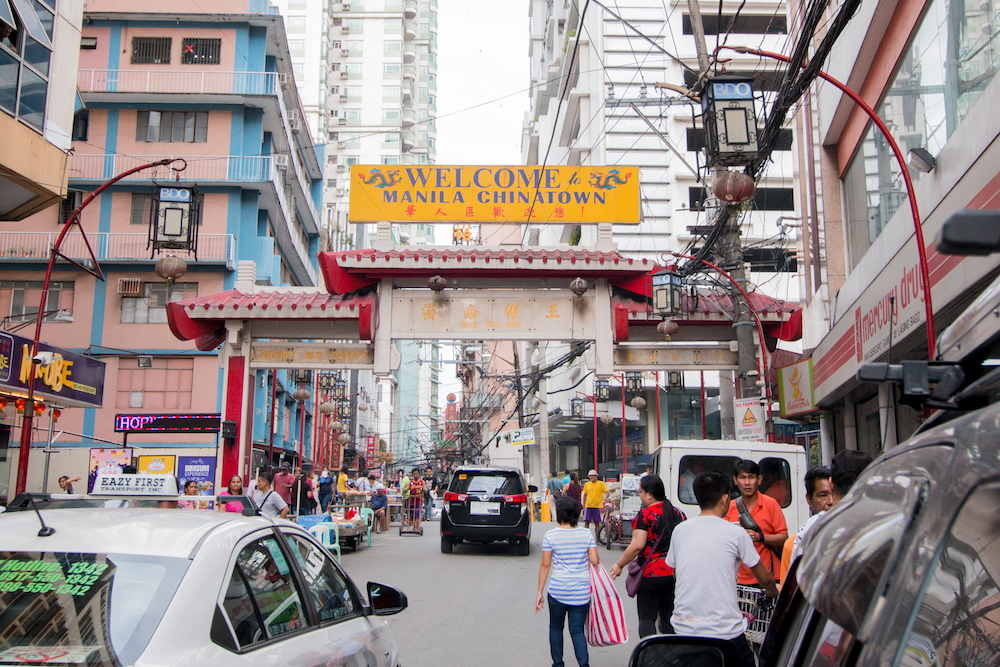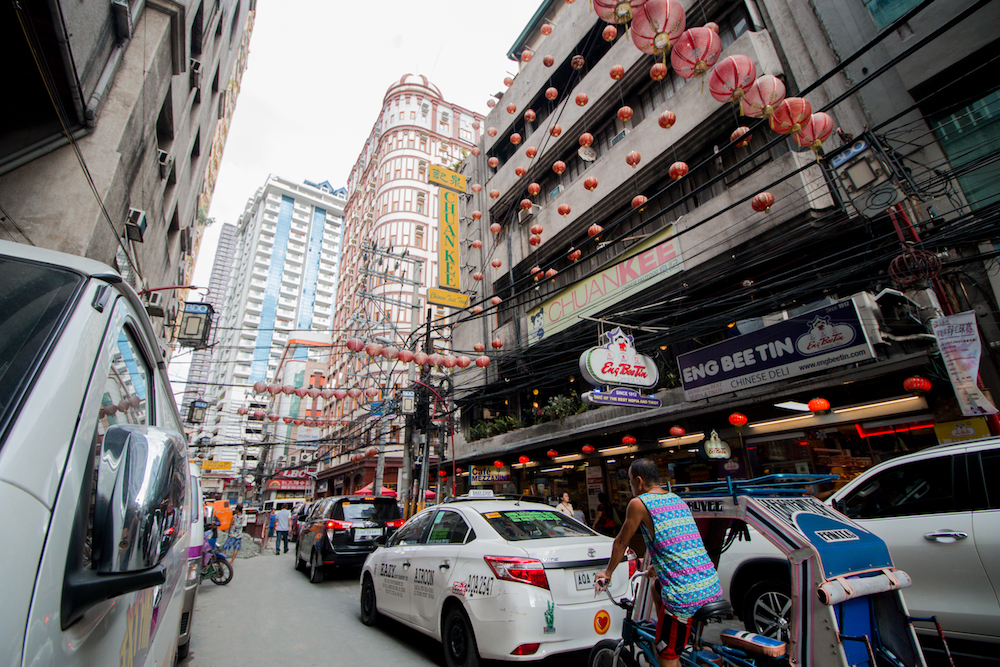 Binondo is the business center of the city of Manila, especially of Chinese / Filipino-Chinese businessmen. The town being a center of commerce traces back to the country's pre-colonial period where it has been a hub of Chinese businessmen due to its location.
The Minor Basilica of Saint Lorenzo Ruiz stands in this soil as well– where Ruiz, born of Chinese and Filipino parents and the first Filipino saint, trained before going to a missionary in Japan.
Masses in this church are held in Filipino, Mandarin, Hokkien, and English.  At the foot of Jones Bridge, albeit controversial, sits the world's largest Chinatown arch standing at 63.8 feet high and 74 feet wide. It was inaugurated in 2015 to promote and rehabilitate Binondo, just in time for Manila Day celebrations.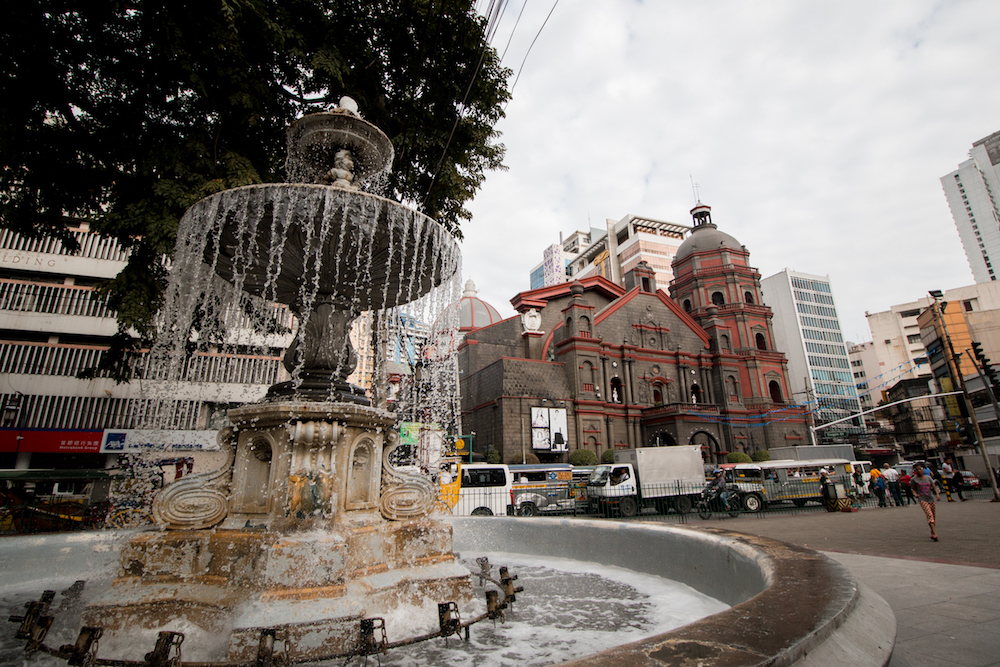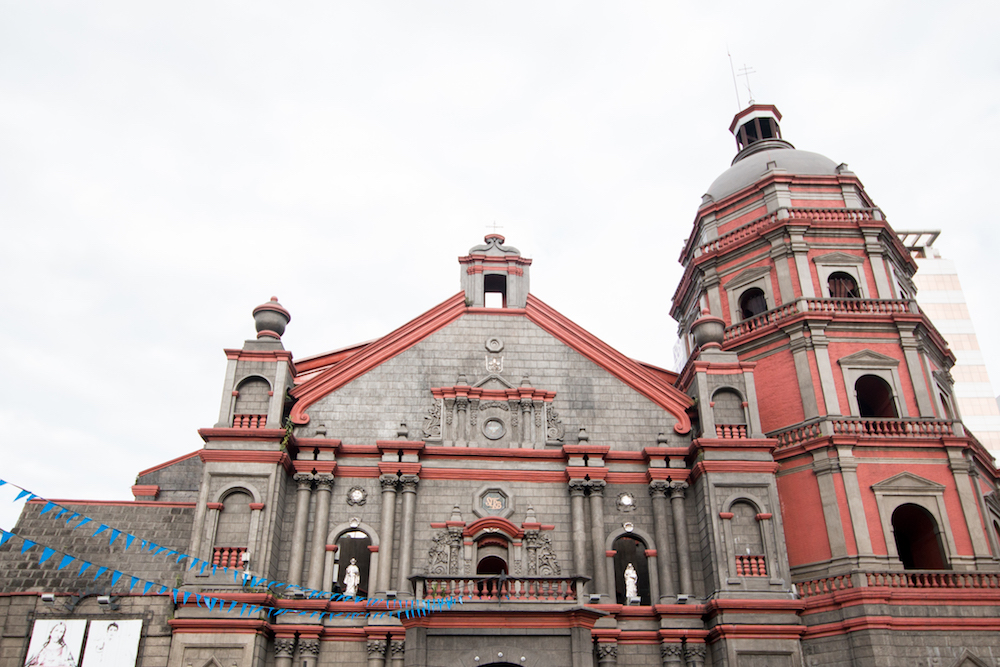 Anytime within the day, find a Jollibee – the Philippines' (better) version of McDonald's. It is a fast food chain with a branch in almost every corner, especially in Intramuros and Binondo so you surely won't miss it. Make sure you try their chickenjoy, spaghetti, and peach mango pie.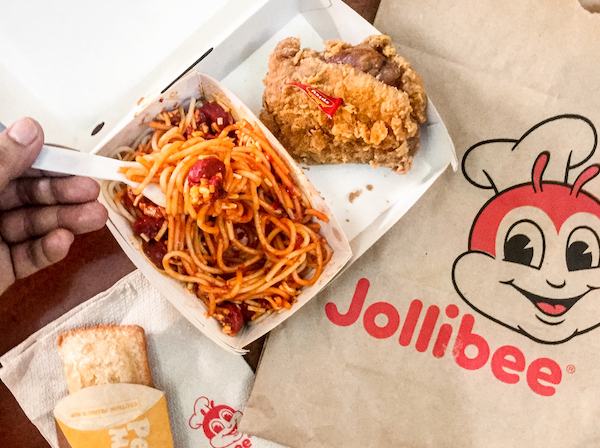 ---
Manila Itinerary Day 2: Park, Museums, and an Entertainment Complex
After seeing and knowing about Jose Rizal yesterday at Fort Santiago in Intramuros, it is a must to visit Rizal Park – a historical park where the national hero was executed, which brought about the revolution against Spain in 1896. Visit in the morning so it's less busy.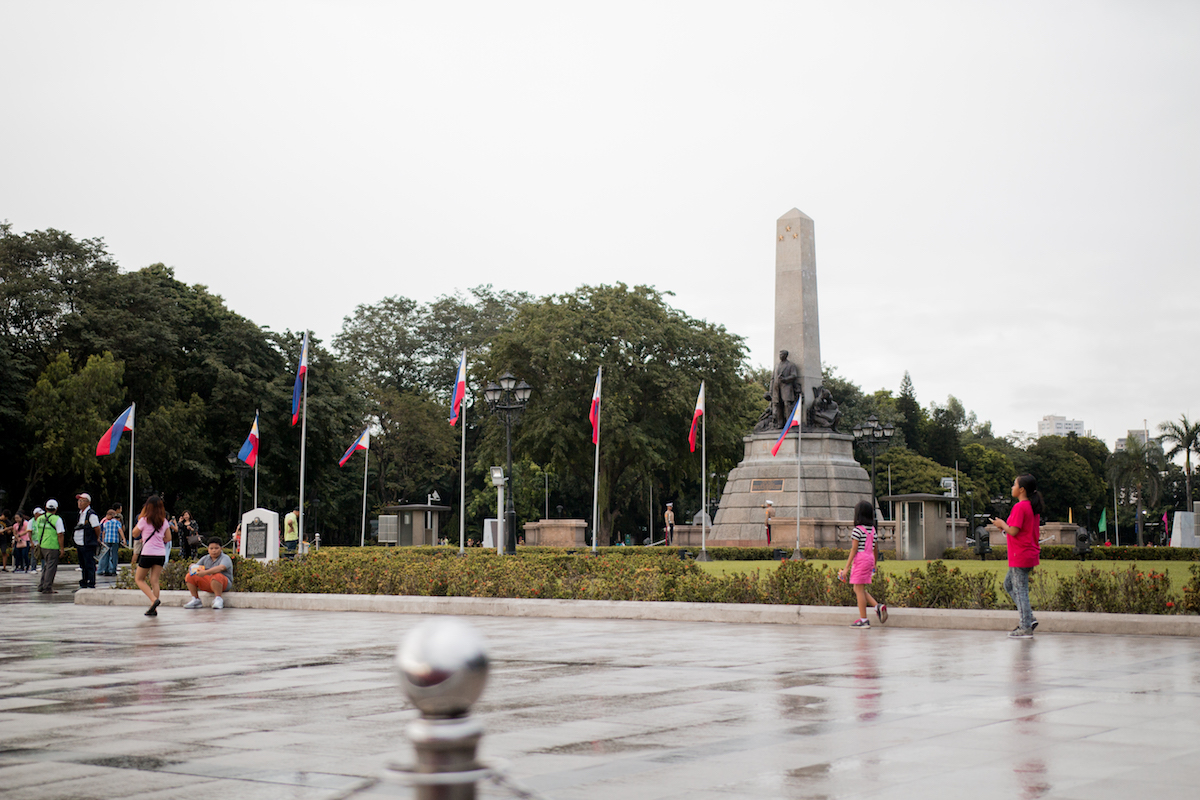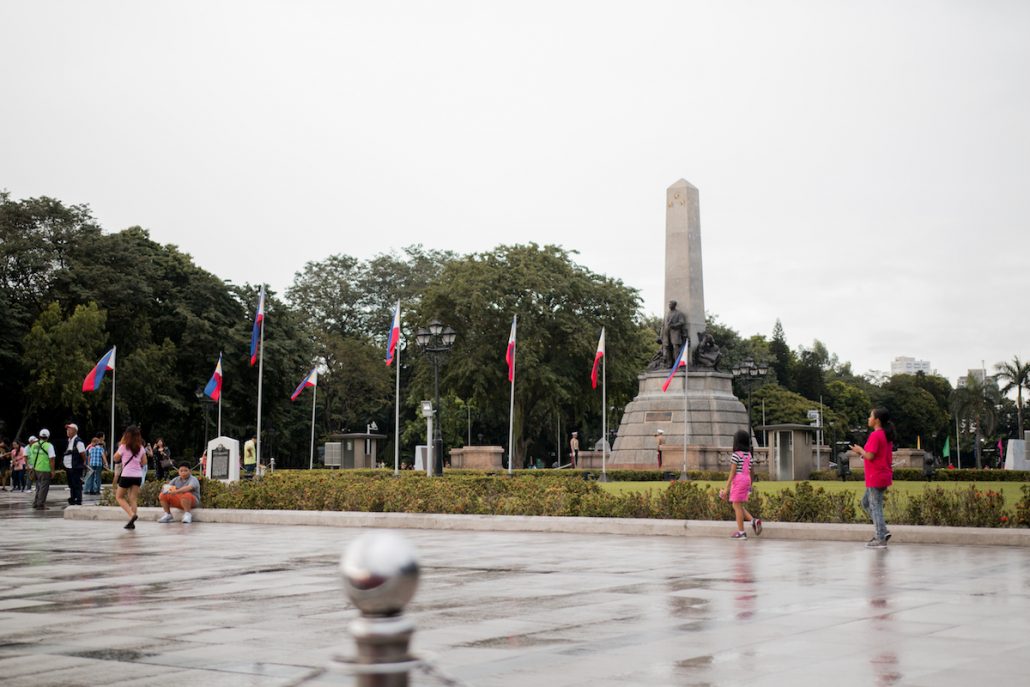 Nearby is the country's National Museum where you can immerse yourself in various (historical) artworks of Filipino artists. Mainly, among other galleries, it houses the Spoliarium, a painting that has won gold at the Exposición Nacional de Bellas Artes in 1884 in Madrid. The oil on canvas painting was done by Juan Luna, an indio that in spite of his supposed barbarian race, he can paint and create a name for his fellow Filipinos. Another museum is set to open and be inaugurated later this year – the National Museum of Natural History; a few meters from the National Museum.
You can defintiely spend hours getting lost in the all the Museums in Manila.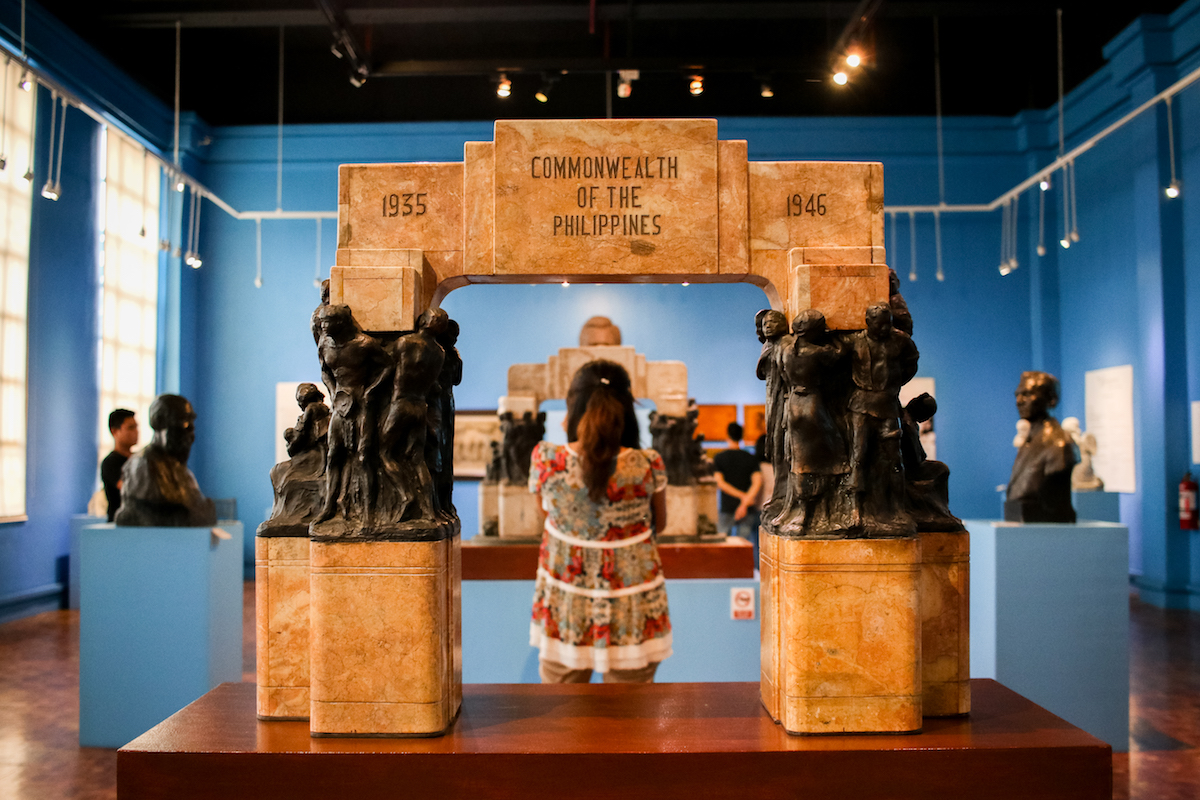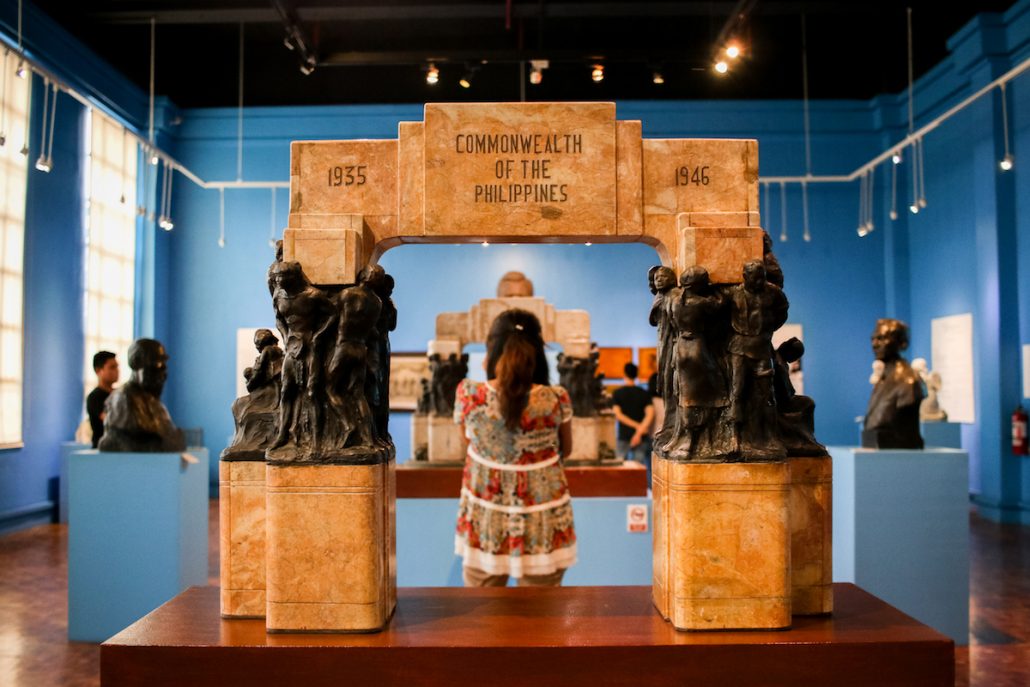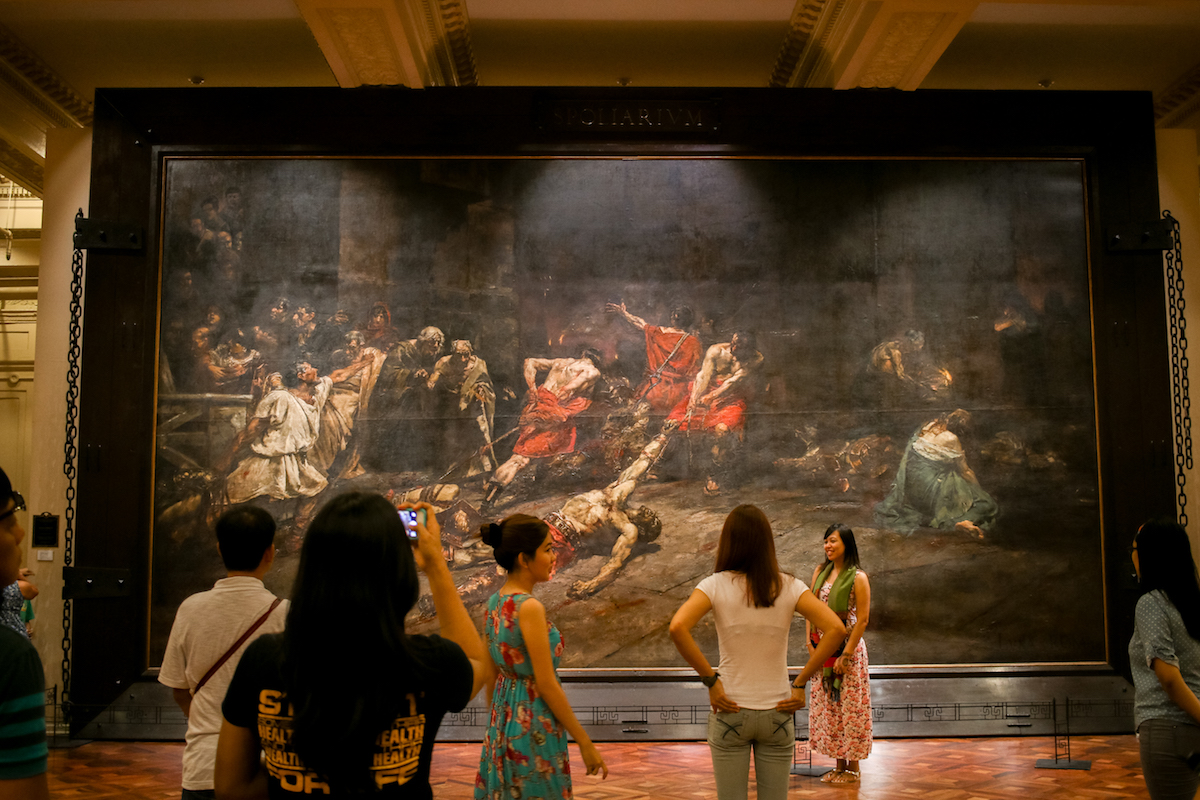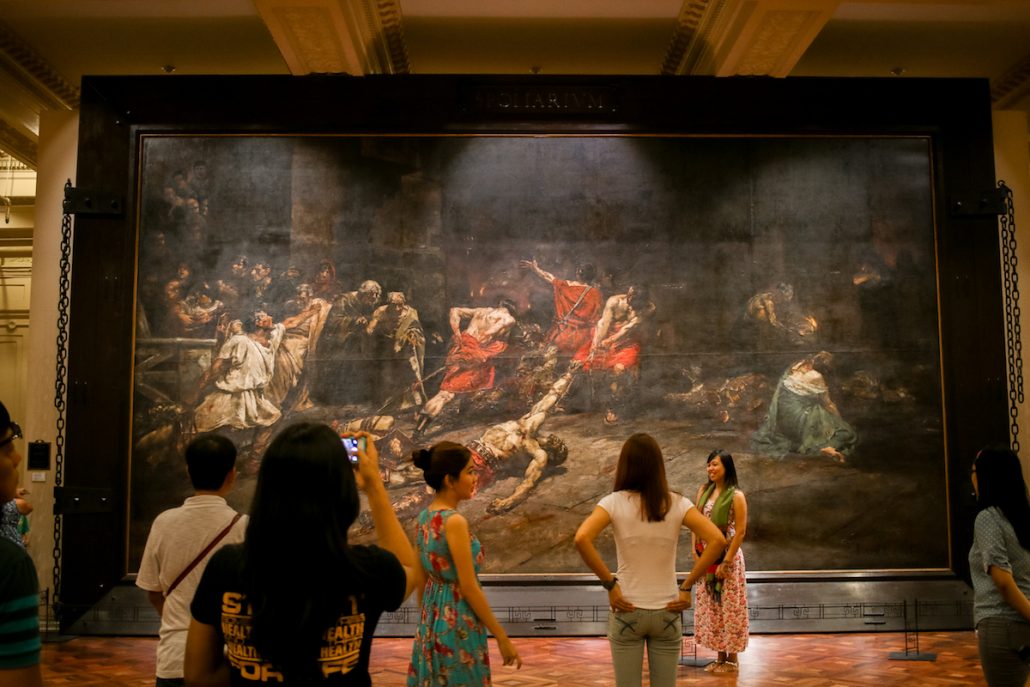 After visiting the park and museums, Uber your way to SM Mall of Asia. The city is home to a lot of malls and shopping centers and this is one of the more famous malls in the metro albeit being just the 4 the largest in the country.
It is a comprehensive and complete entertainment complex because aside from having a good mix of shops and restaurants, it has an IMAX theatre, Olympic-sized ice skating rink, amusement park, arena, and a convention center.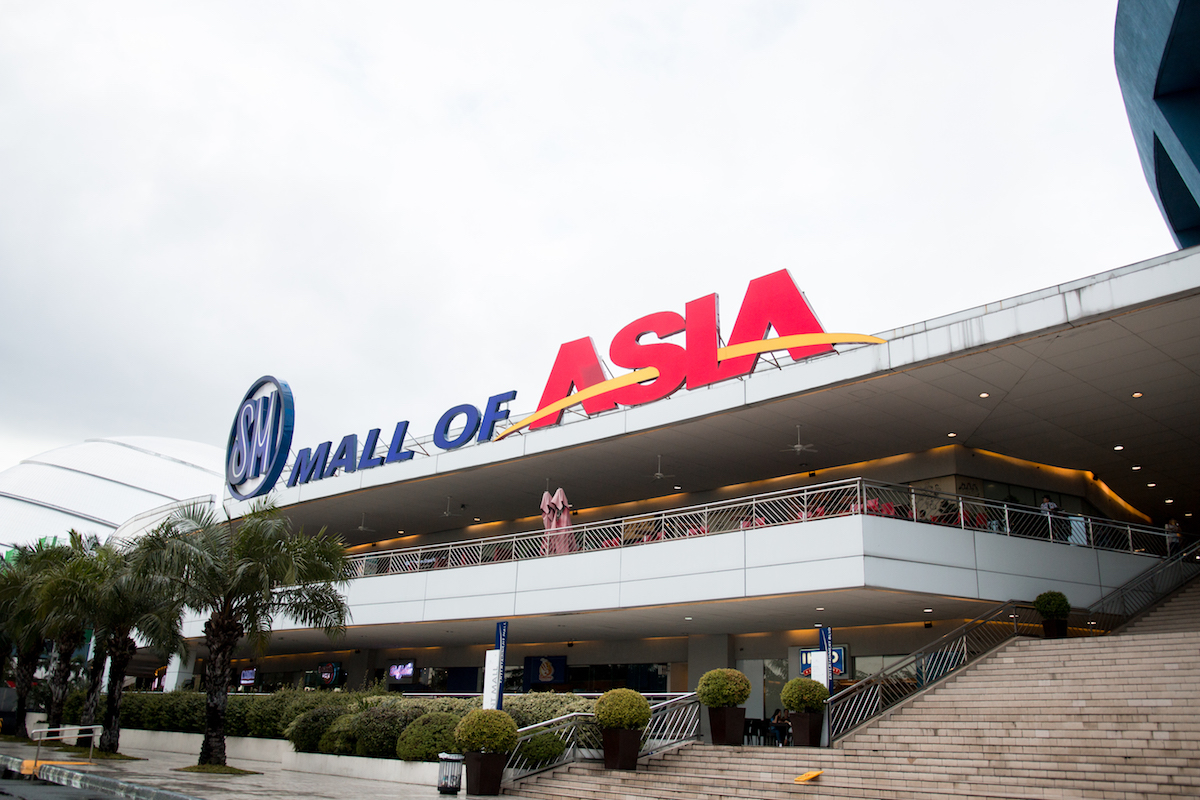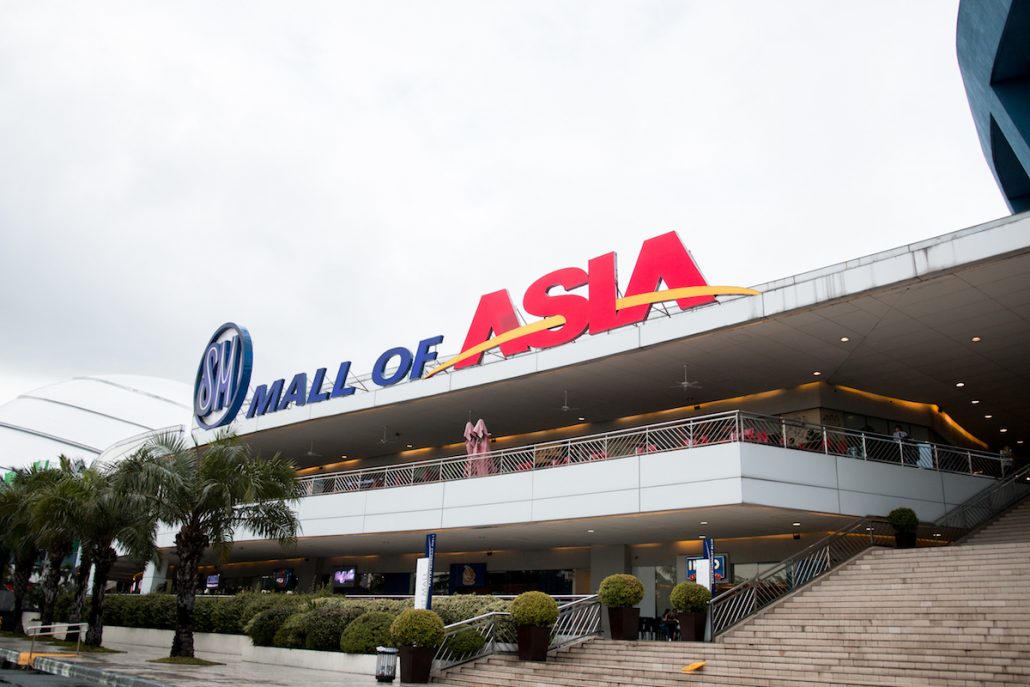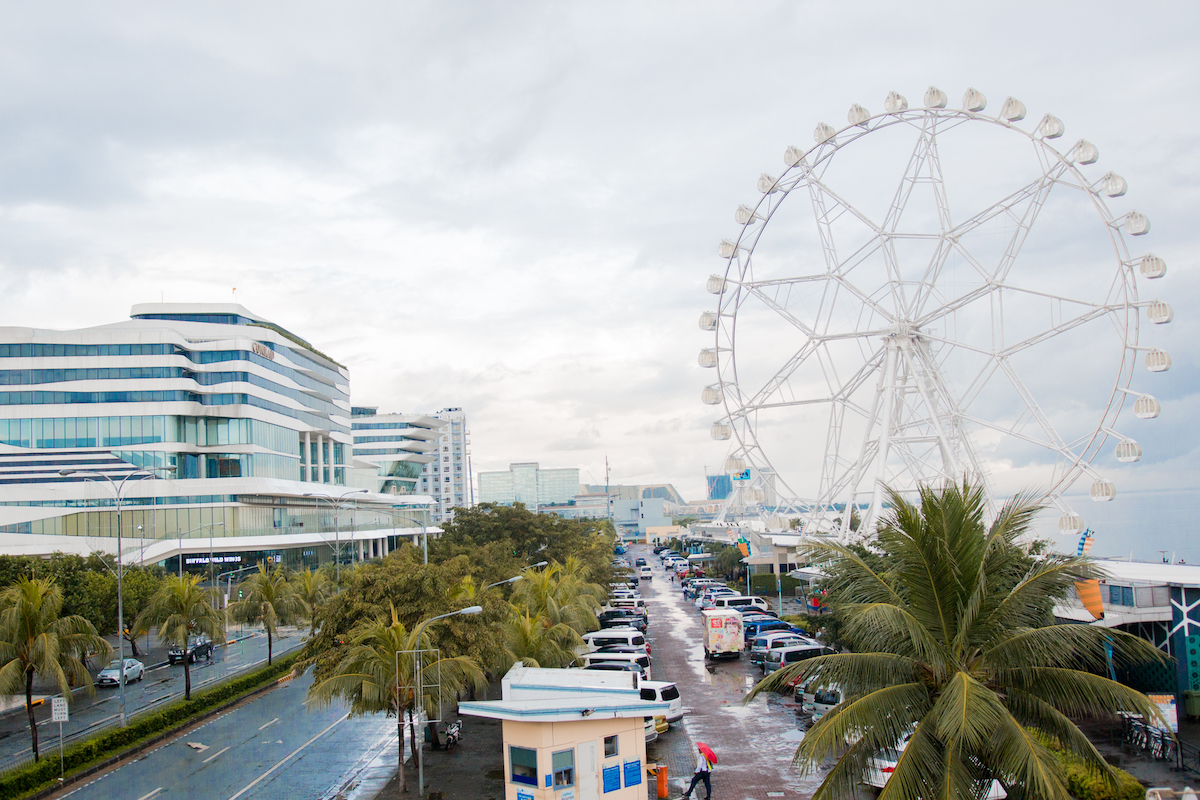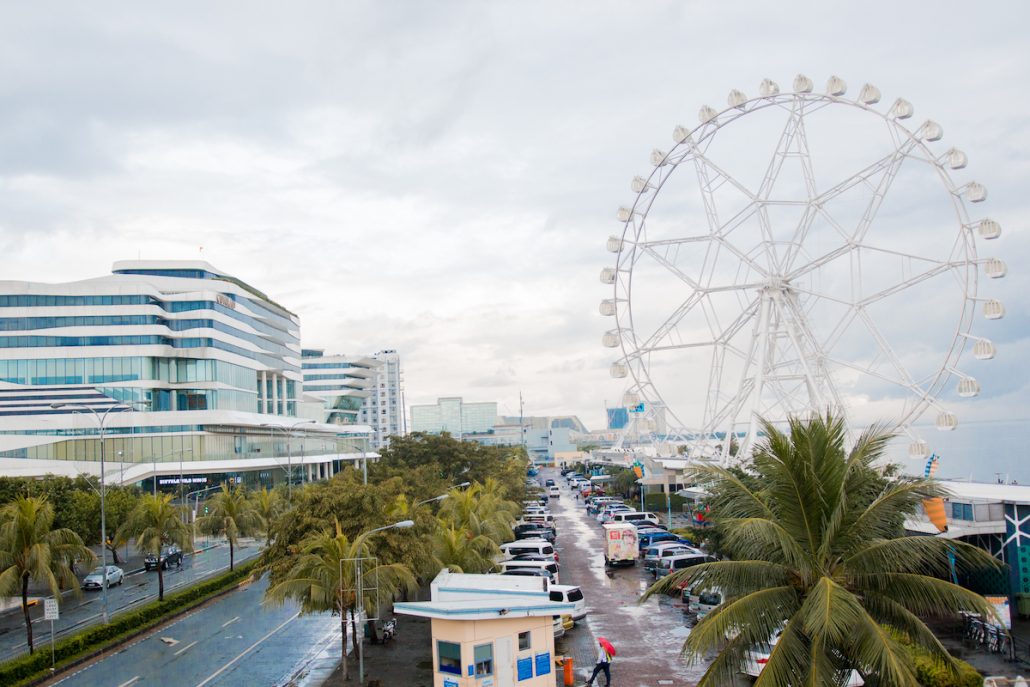 Manam: Comfort Filipino is a must-try restaurant in Manila that has a branch in this mall. They serve modern Filipino comfort food with a twist. Don't leave without trying their house crispy sisig, a dish made of pig's face (but trust me, it's amazing and doesn't at all taste weird).
Their watermelon twist of the classic sinigang (tamarind-based sour soup), doesn't fail to please as well. Other dishes worth to try and look forward to – ensaladang namnam (mango salad),
patis-glazed wings, and crispy pata.
For your drink, try their ube sago, a taro-based smoothie with boba. If your tongue is still in craving for dessert, their mango fritters (turon with mangga) are tasty.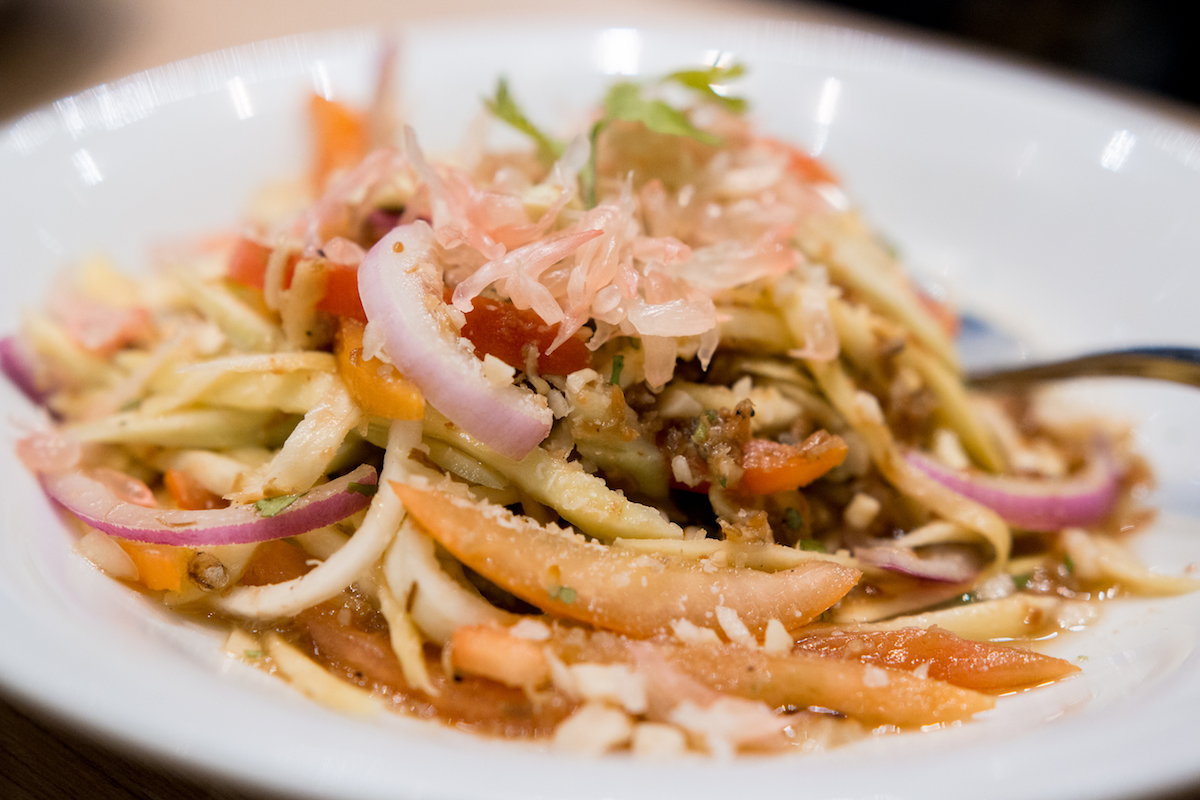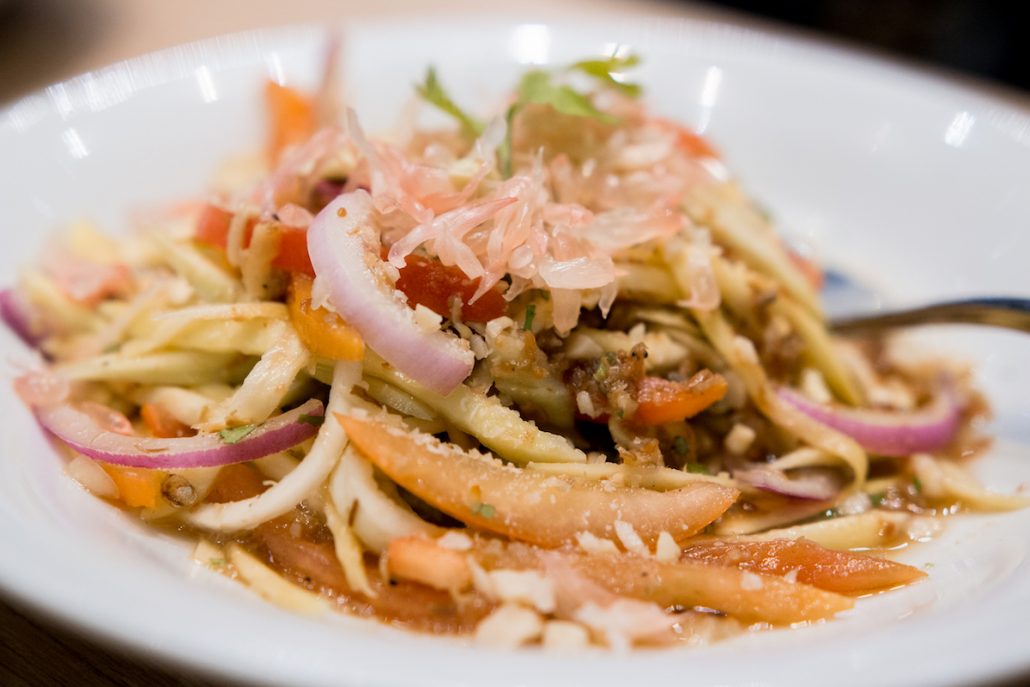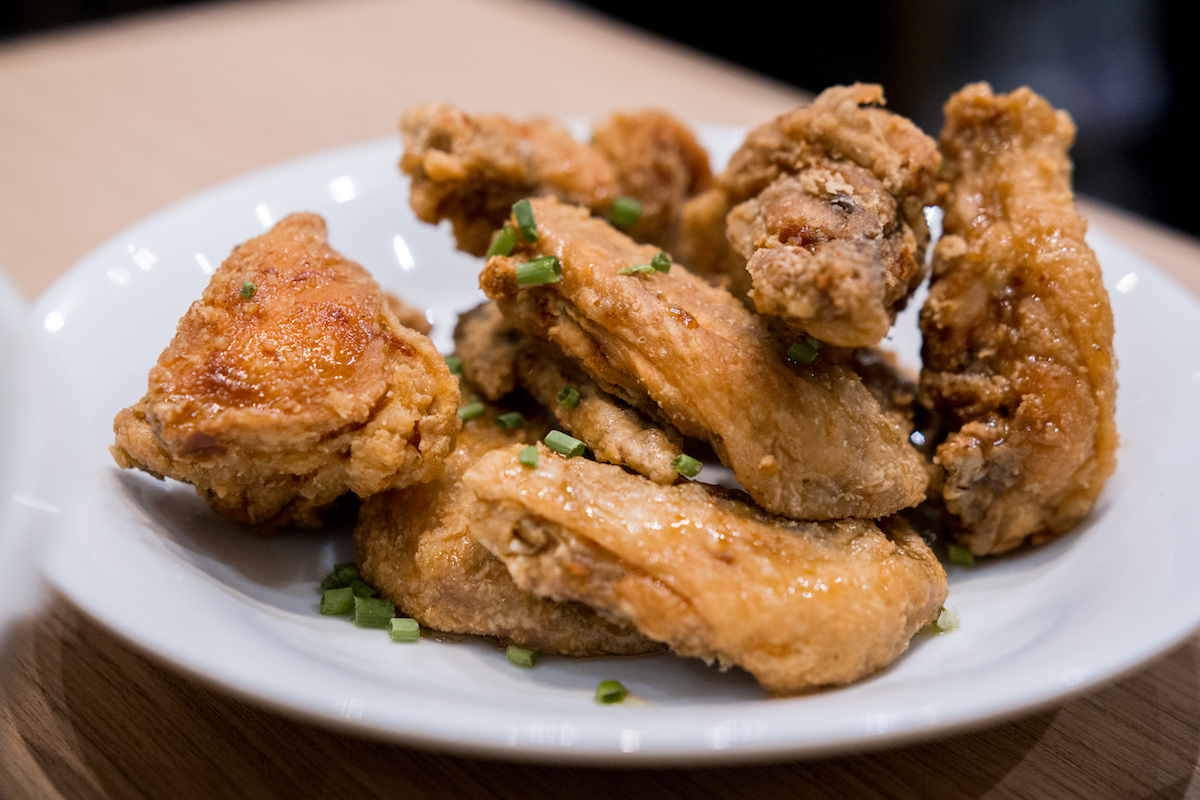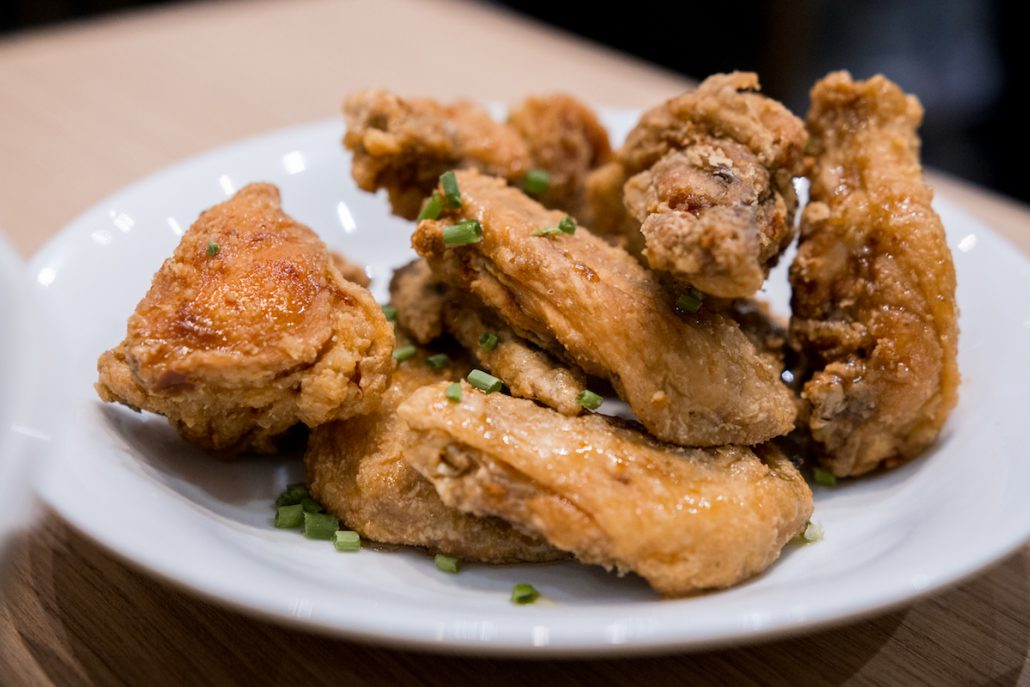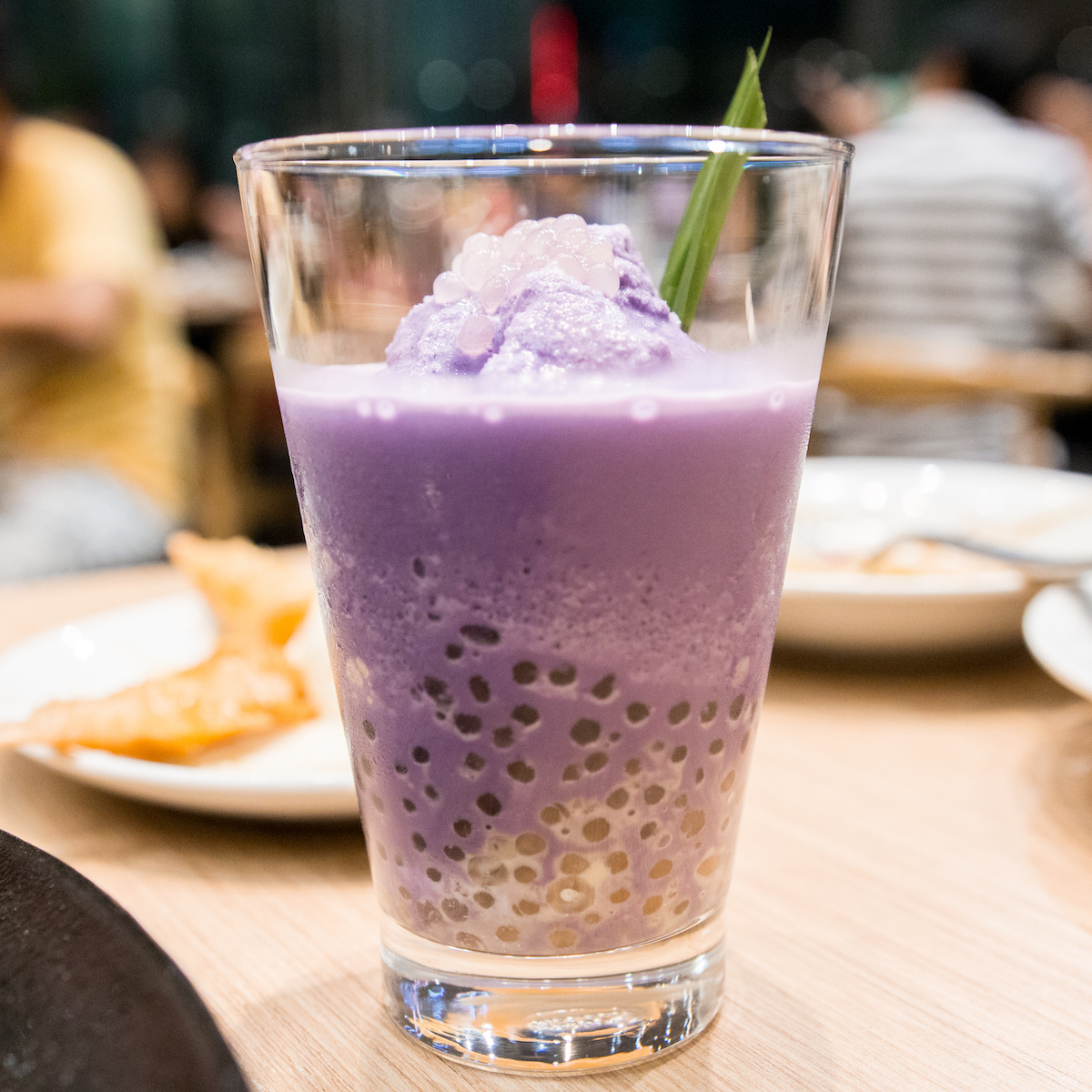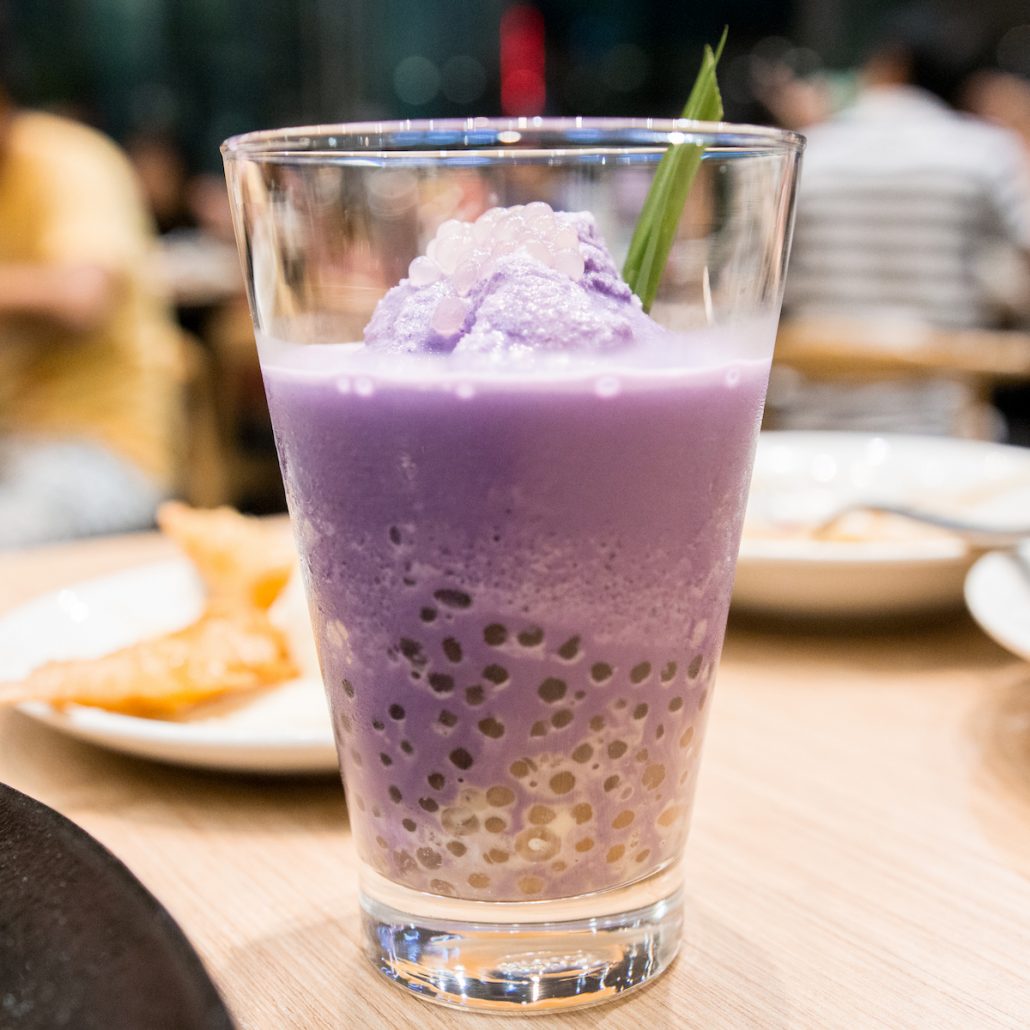 After shopping/dining, enjoy the views from the amusement park by the bay – or even have a drink by the bay in one of the restaurants. It could also potentially be a good spot to catch the sunset on a clear day! Several casinos are in the area as well, if you prefer to gamble and play it big.
---
Manila Itinerary Day 3: Shop and Experience Manila (and the night life)
Shopping-wise, Manila delivers – and without breaking the bank.
Greenhills Shopping Center is your friendliest option in terms of shopping convenience and accessibility. It is an air-conditioned & bargain-friendly all-day market that sells everything from clothes to souvenirs, as well as mobile phones and accessories. The market area only accepts cash, however (but you can haggle!).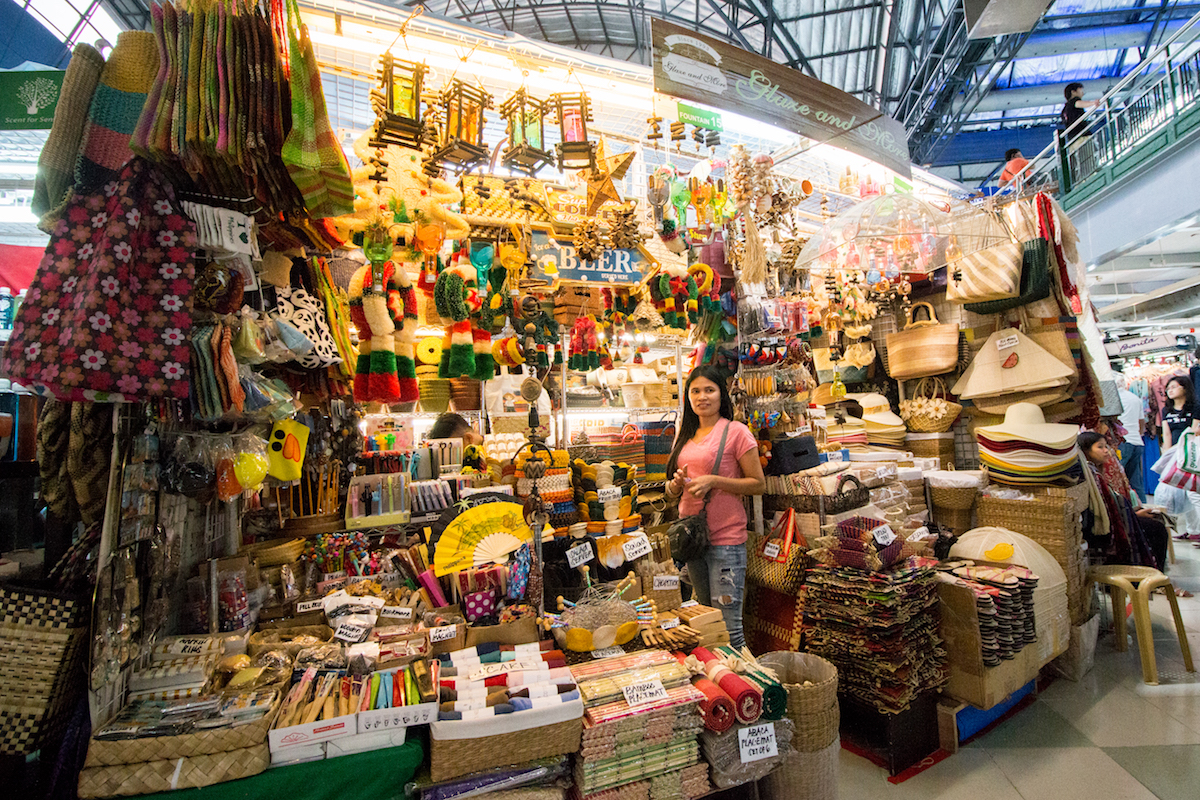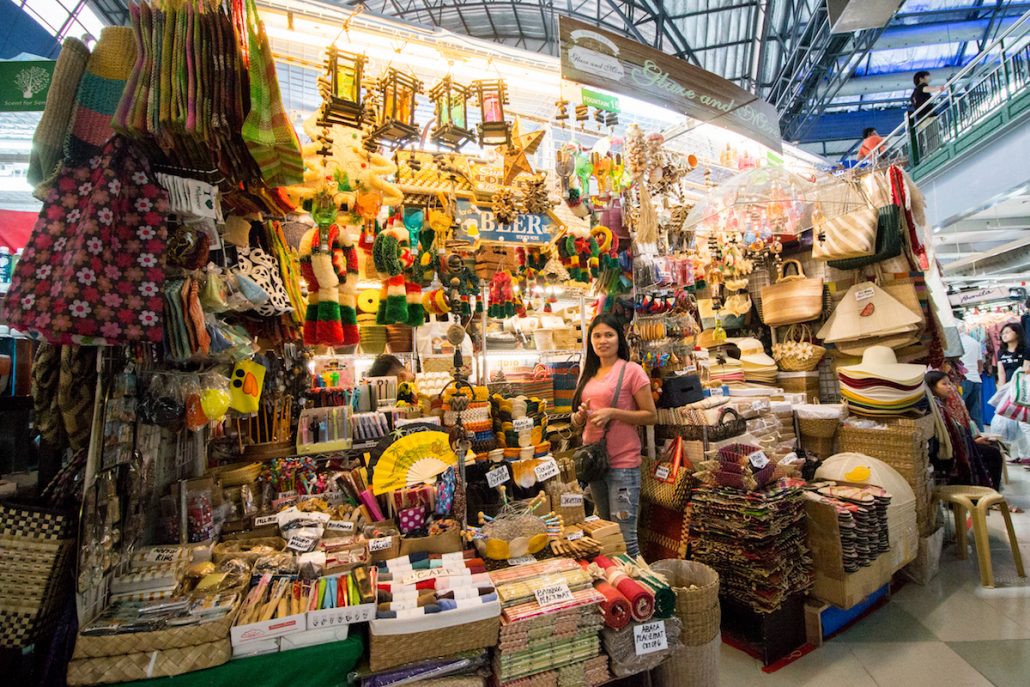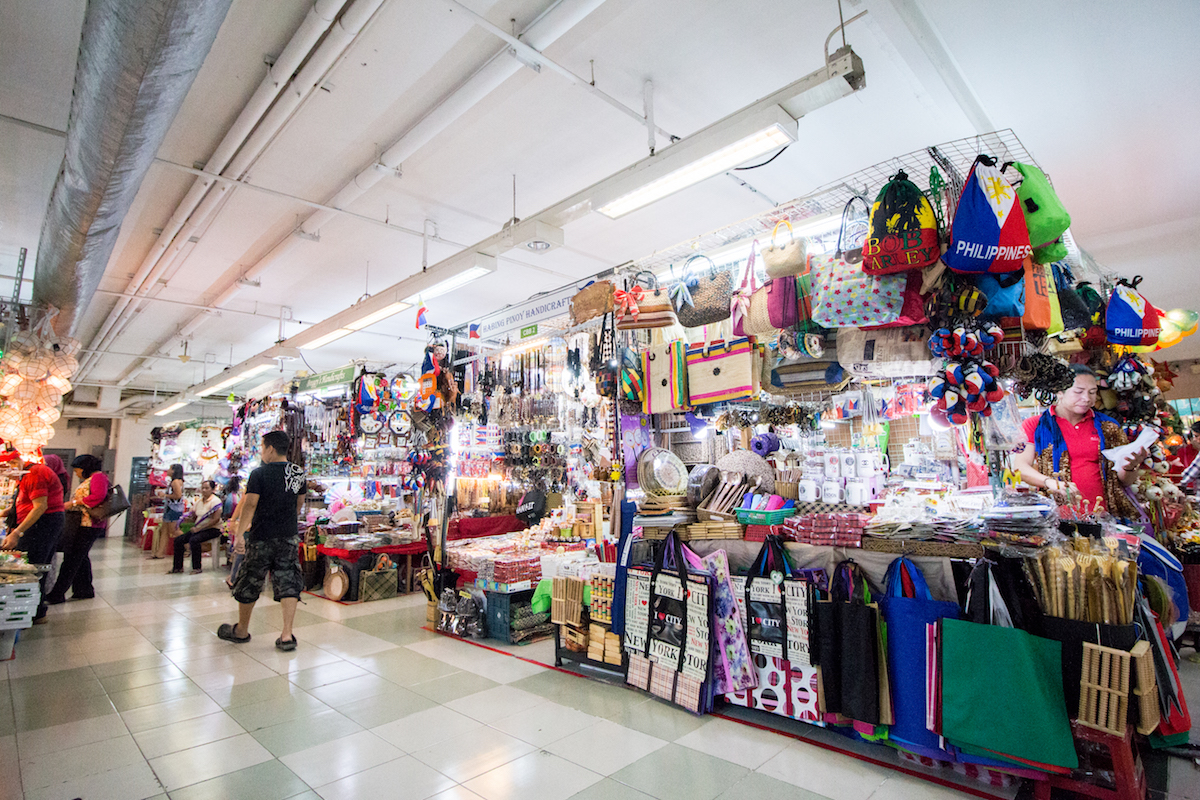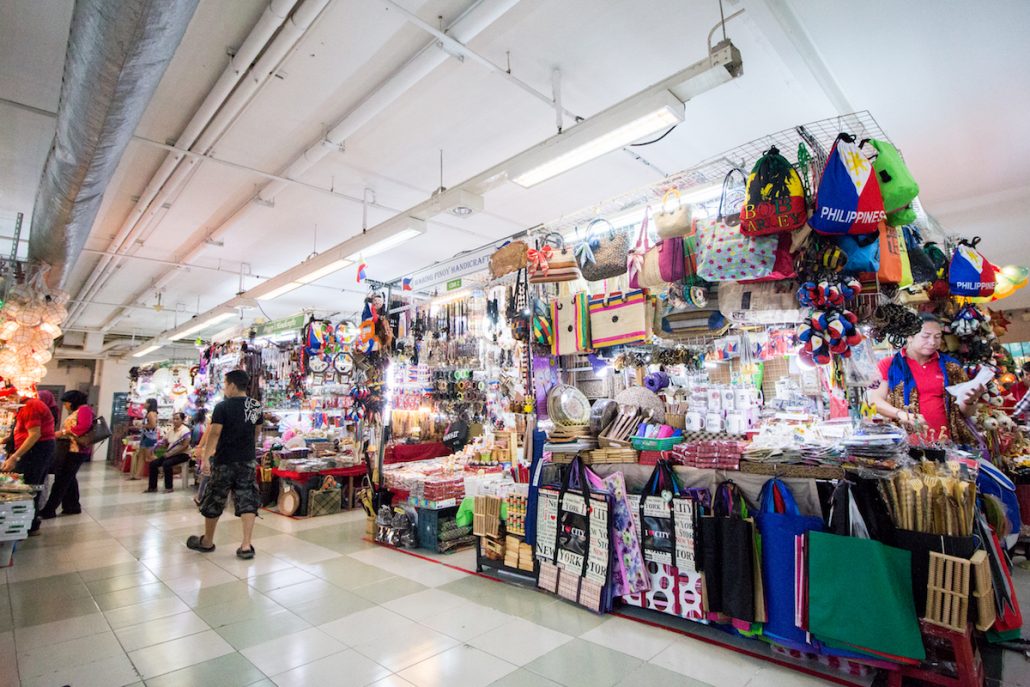 A complete backpacking wardrobe overhaul may be done here for less than how much it would cost you at a mall.  Keep in mind that the items they sell are either surplus items or knock offs, but they're of quality and would serve their purpose.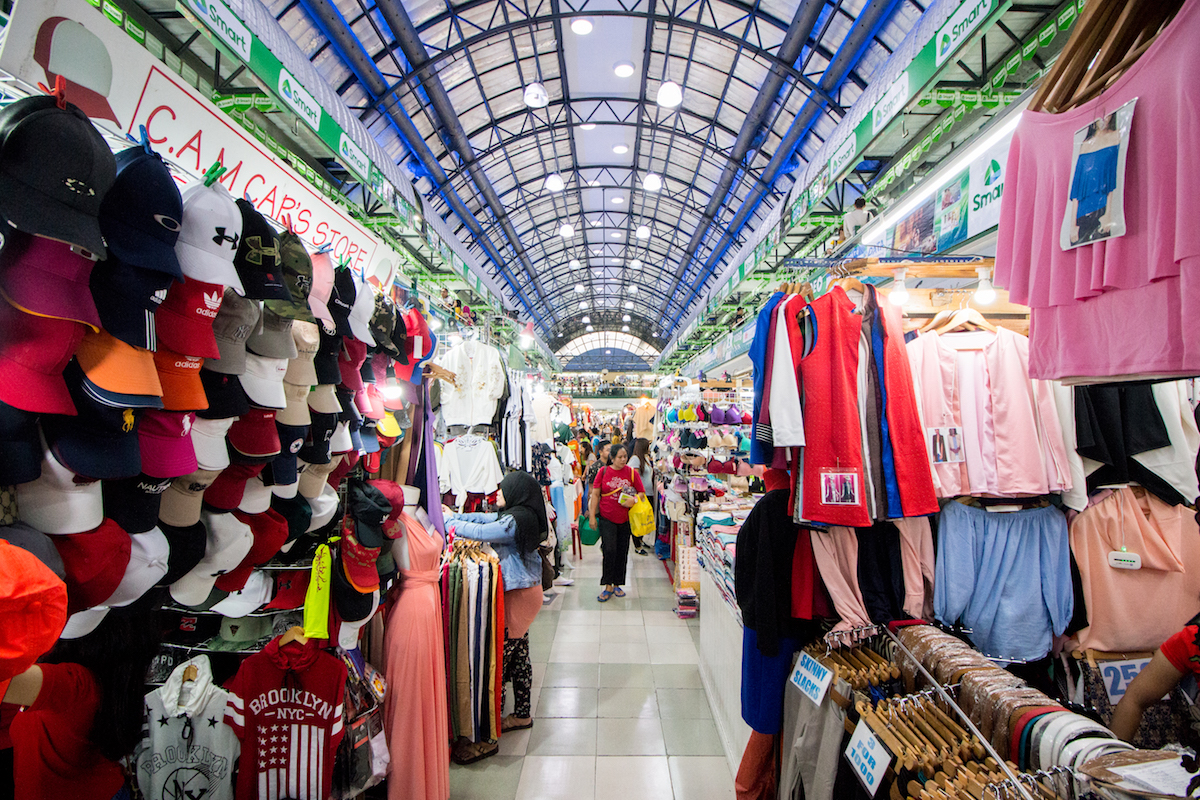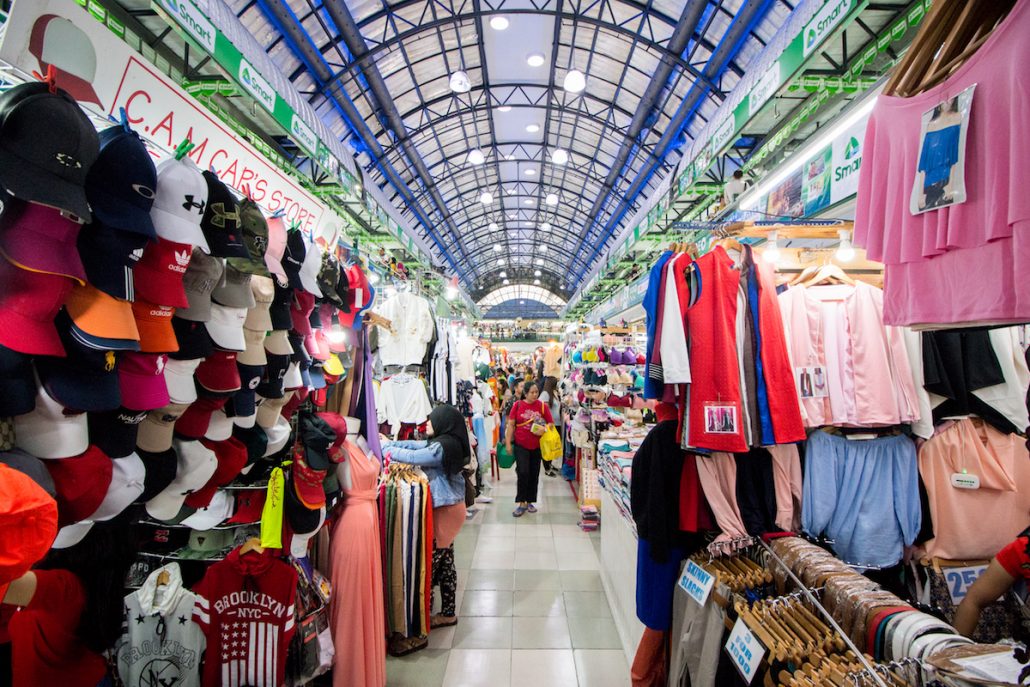 Souvenir and local handicraft shopping may be done in this market as well. Always make sure to haggle at the lowest you can – a general rule is to always slash the first price in half;
regardless of the item. Or otherwise just use your best discretion.
After thrift shopping, head over to Bonifacio High Street in Taguig City for sightseeing, a coffee, and maybe more shopping (but no haggling this time). The area is a mixed-use development for both business and entertainment / lifestyle.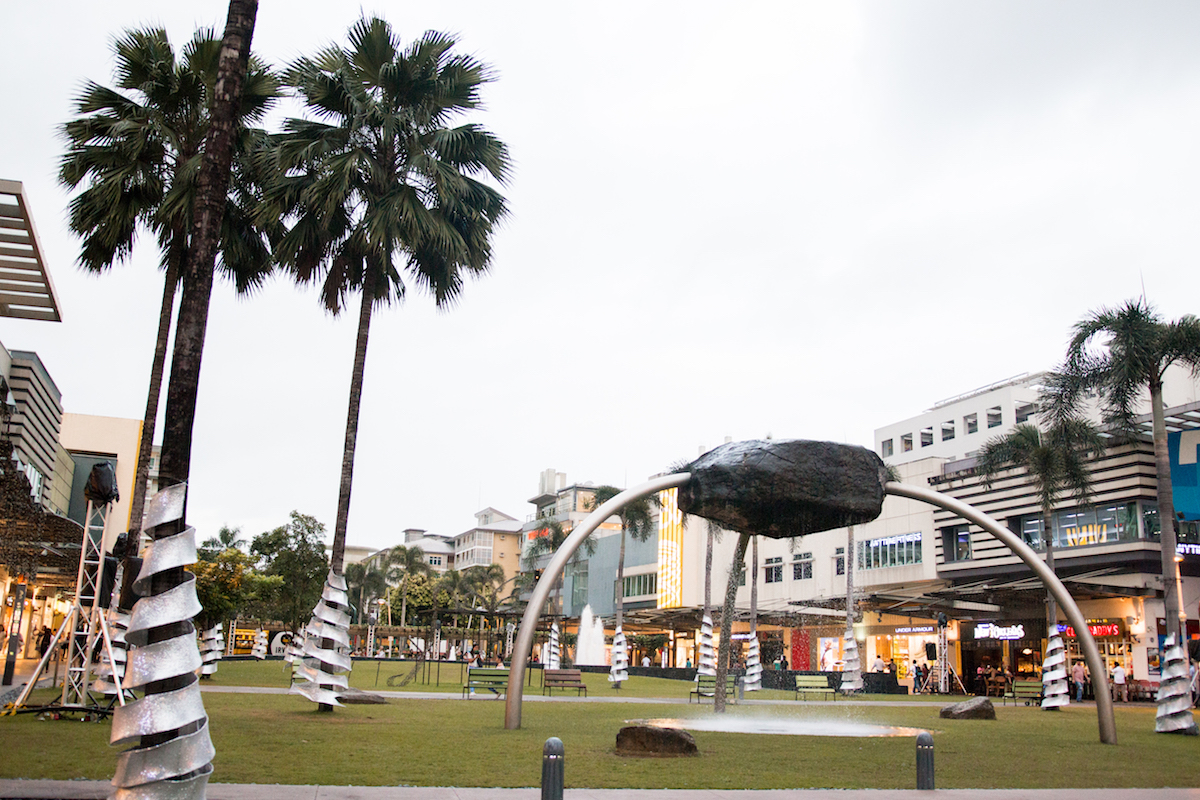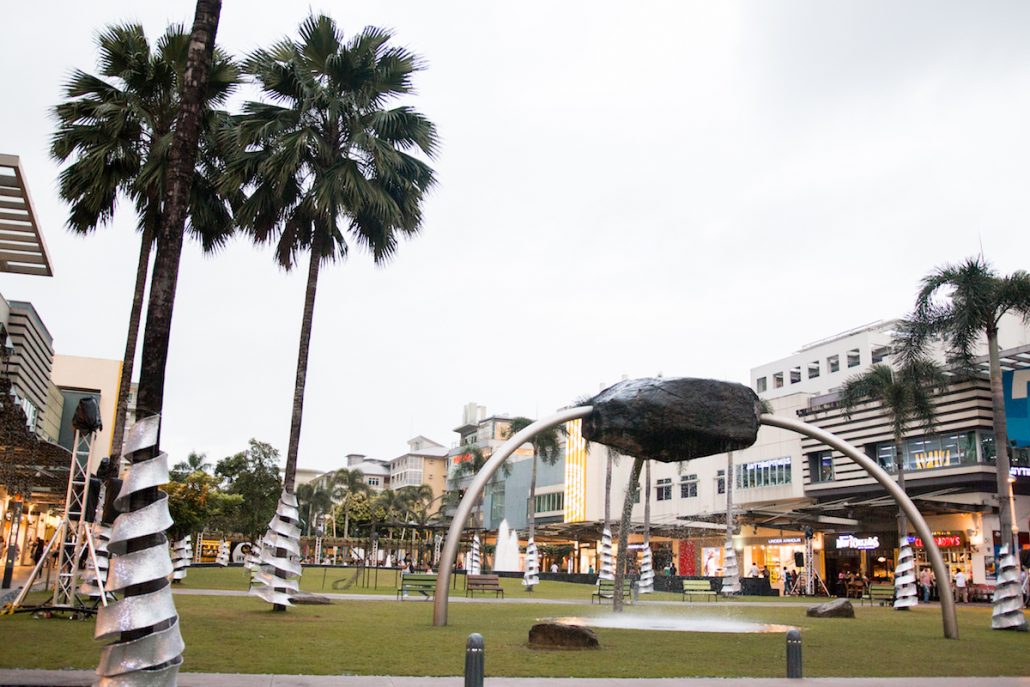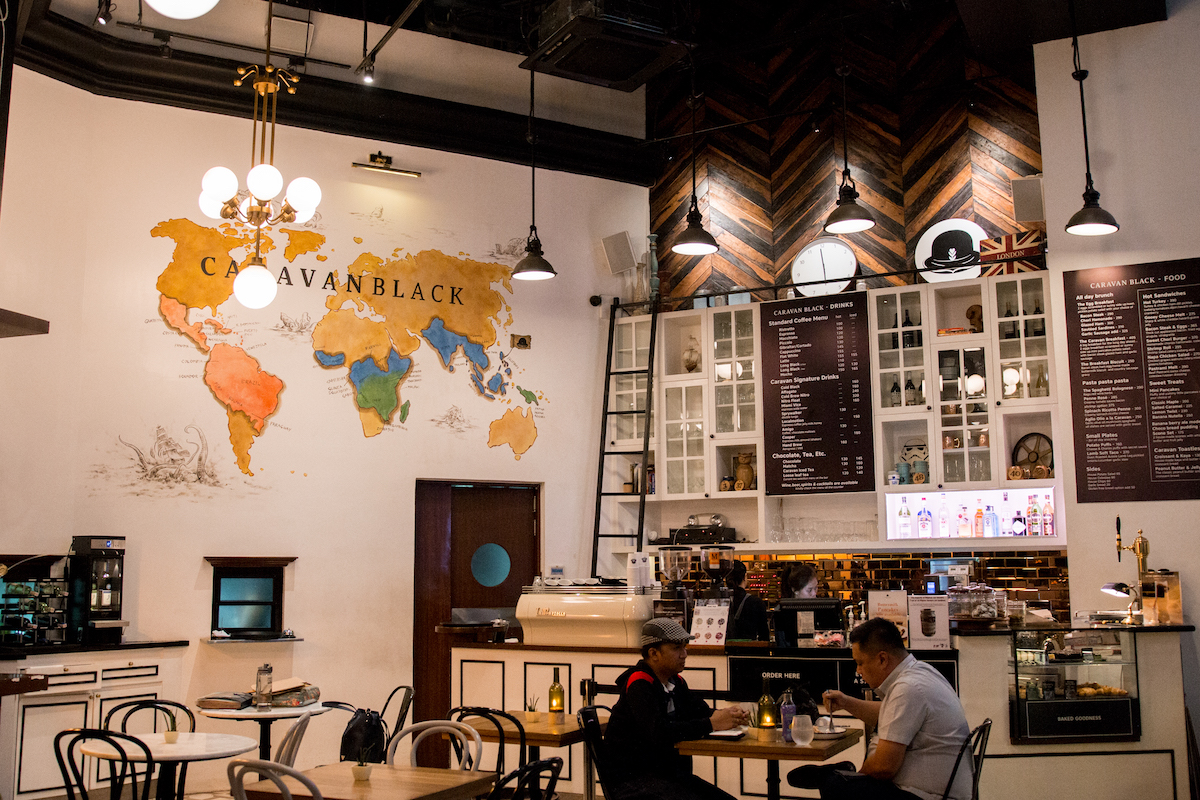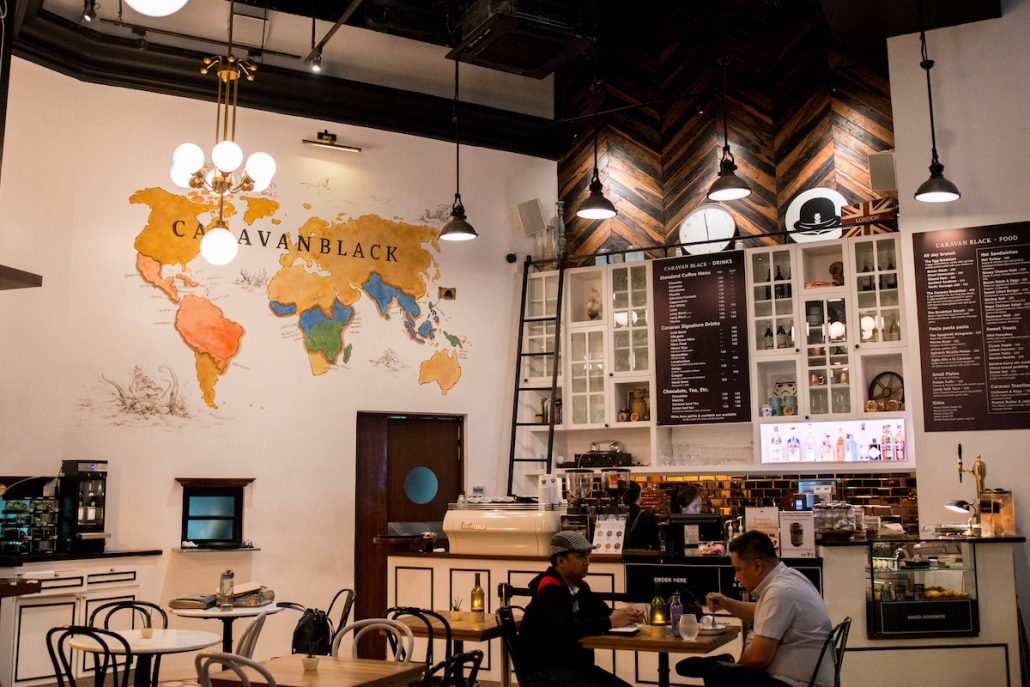 Don't feel like shopping? Visit The Mind Museum.  Or otherwise just hangout for a coffee and enjoy the vibe of the area – a break from the busy metro!
While in the area, head over to Locavore Kitchen & Drinks for another round of amazing Filipino food (and a beer perhaps). Come with friends if you can because their bestsellers include
Sugpo con Mayonesa, Oyster Sisig, and Sizzling Sinigang; and all are to-share. Kare-kare Wings are worth trying, too – they're chicken wings tossed and glazed in peanut sauce.
Also be sure to read about the Best Clubs & Nightlife in Manila!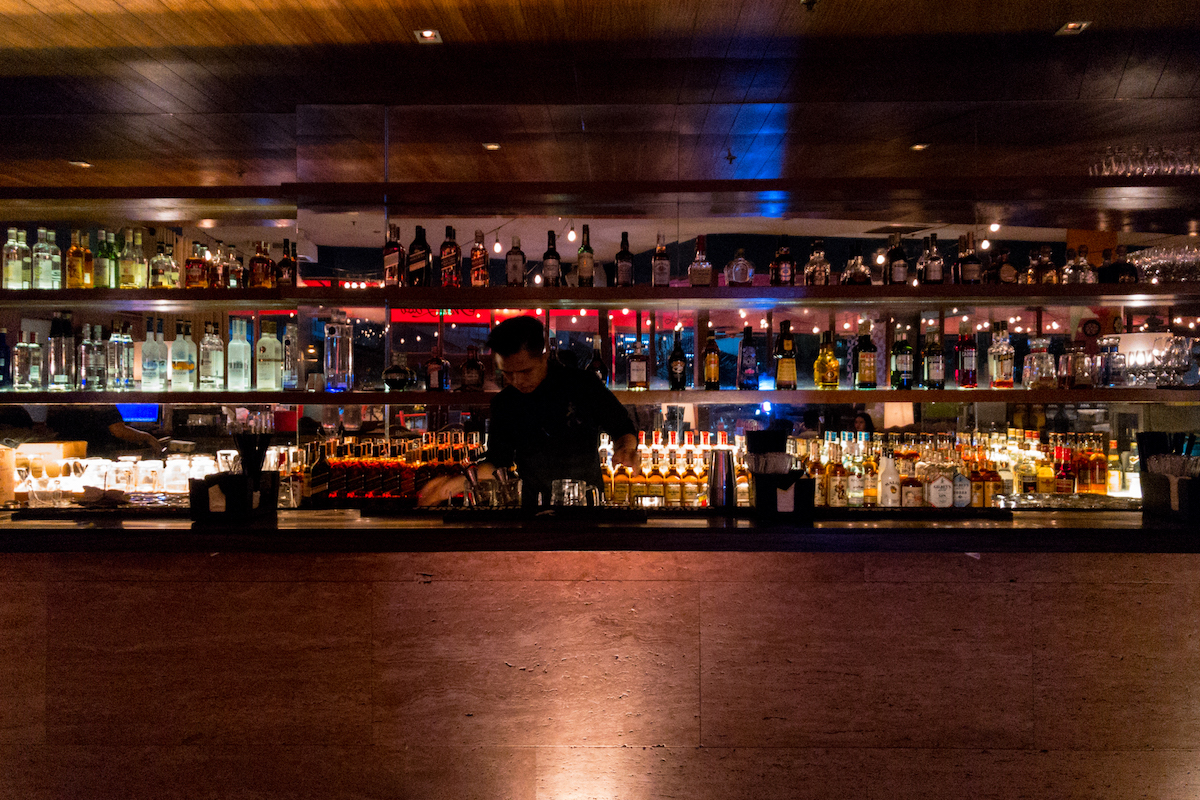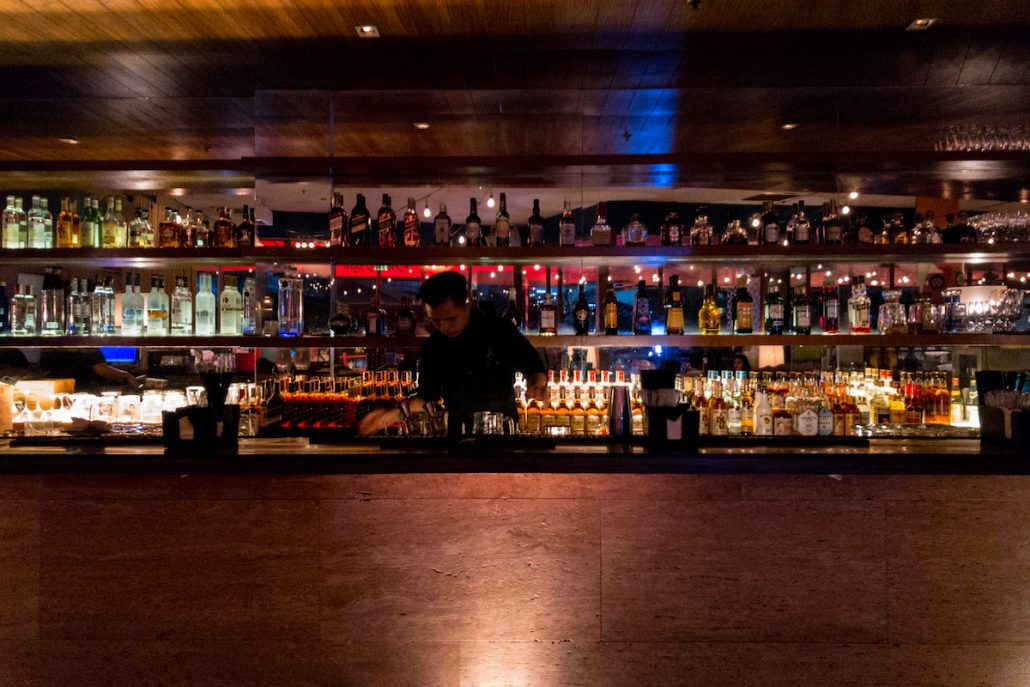 Bonifacio Global City is home to a lot of speakeasy and rave bars, too. If the vibe at Locavore is too quiet, Early Night? won't fail to please music- and crowd-wise. They start early, but also close early (at 2AM) – hence the name. It is safe to walk around in this area, so you'll surely find a spot that fits your vibe.
---
3 Days in Maila – The Verdict
Some people say it's a waste staying in Manila, but I personally feel it is still worth visiting for history, food, shopping, and a bit of nightlife. It's a good jumping point to sights in Luzon, as well.
Regardless of your intention to visit, however, always make sure you keep your principles intact (lol) and be a responsible tourist; don't support things that initially seem entertaining, but are actually degrading to some sectors in the society – have fun, but be smart. I have deliberately omitted popular tourist areas which I don't support due to abuse / immoral behavior.
Also, as much as Filipinos love having tourists around, some still take advantage of visitors so always look out for your safety. It is smart (and not too expensive) to take an Uber around, especially that the city's transport system isn't very friendly. For novelty's sake, however, ride a jeepney! ;)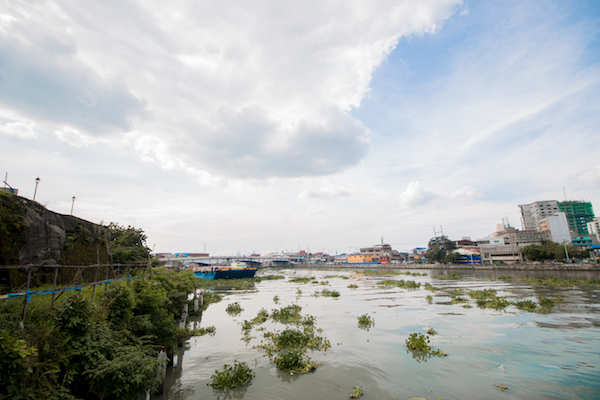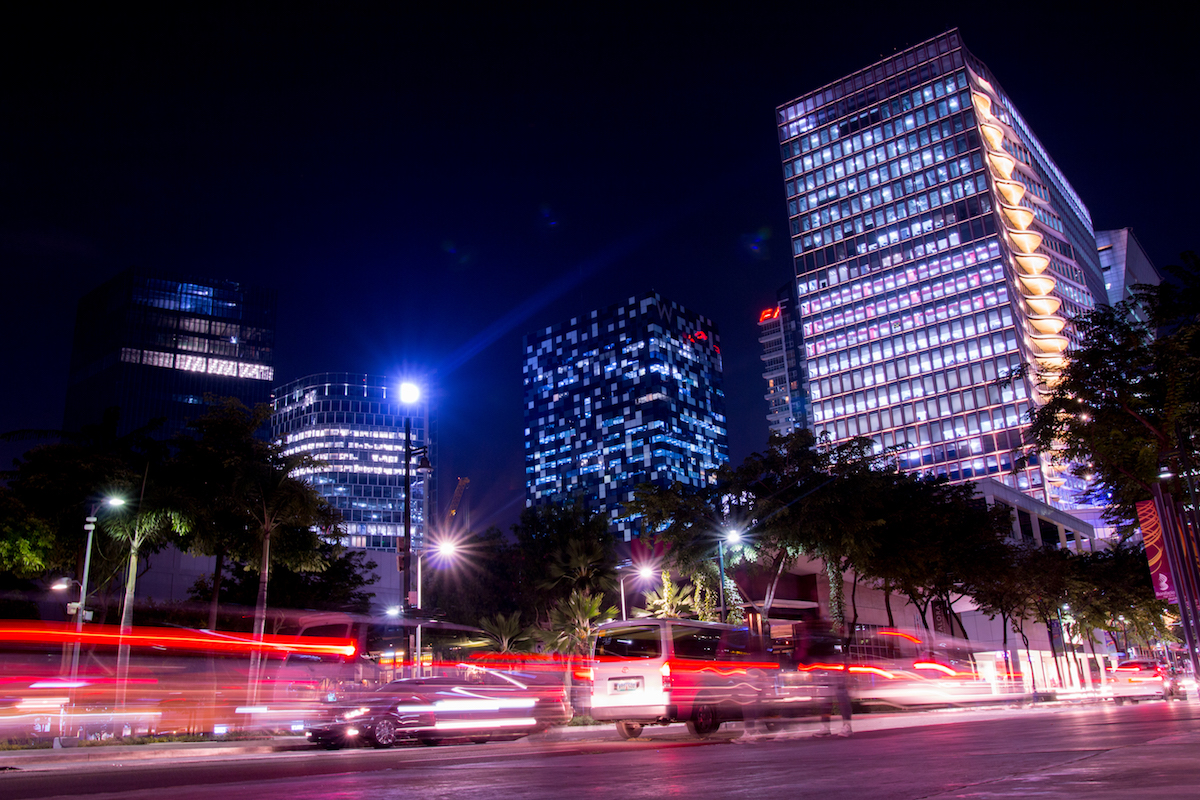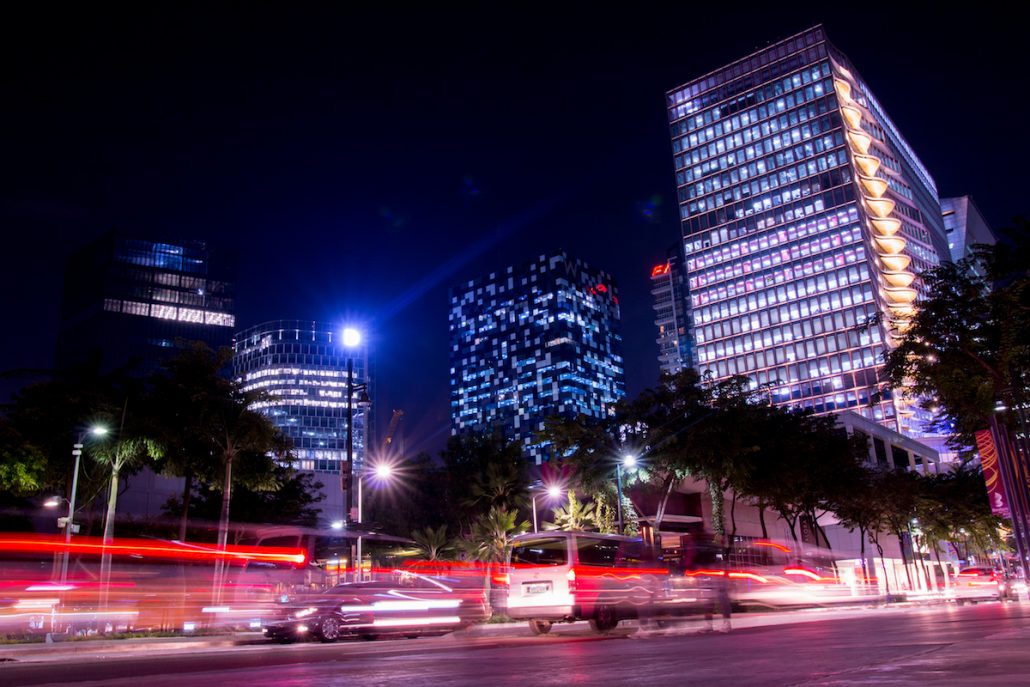 ---
Planning a trip to the Philippines…?
Check out a few of my articles I wrote during my time in the country.  It's such a beautfiul country, and I know you'll love it as much as I did!
Safe travels and thanks for reading!
---