Looking for the best festivals in the Philippines?  Well, look no further!!
The Philippines is a tricky country to sum up. As beautiful as it is daunting, as far flung as it is densely populated, this chain of over 7000 islands has something to offer anyone who touches down here!  And if you're a music fan, the world is definitely your oyster.
Music festivals in the Philippines cover nearly every genre, with EDM, rock and pop as embraced as the country's well-loved cultural festivals. So travel from the busy streets of Manila to the island shores of this diverse destination with me, and discover my top 20 Philippines music festival you have to make it to.
And If you're a foreigner heading to this beautiful country, go ahead and read my awesome post about:  One Month in the Philippines | The Best Travel Itinerary.  It's helped thousands of people plan their trip to the country, and it's one of my personal favorite posts I've written!!
---
1) Road to Ultra: Philippines
When: September
Where: Manila  
https://philippines.roadtoultra.com
Starting off the list, is the world-famous ULTRA Music Festival, which hosts an edition in Manila!  I've personally attended ULTRA events on several occasions, and it's truly one of the most incredible stage productions you'll ever witness!  Read my review of Ultra Europe & Yacht Life if you're looking for some more inspirtation, but trust me – ULTRA will certainly not disappoint fans of electronic dance music.  They bring the biggest names in the industry, and it'll be an event you'll never forget!!
"Road to ULTRA Philippines is one of an incredible EIGHT events that ULTRA Worldwide are set to host in Asia throughout the month of September. Road to Ultra events are single-stage events with the same focus as the Ultra Worldwide festivals.
Each event showcases cutting-edge stage production including world-class visuals, lighting, kryogenics and pyrotechnics. Stage designs are developed by the Ultra Music Festival creative team and adapted to accommodate the needs of both indoor and outdoor venues."
Road to Ultra Philippines 2016 (Official 4K Recap)
---
2) PULP Summer Slam
When: March
Where: Manila
http://pulpliveworld.com/shows/summer-slam
The longest running and largest annual metal festival in Southeast Asia.
"Now on its 14th year, PULP SUMMER SLAM 14 has seven top international heavy metal bands coming in for the single day festival, which typically runs 15 hours from the opening of gates at noon to the close of the festival a few hours after midnight. This will be the 12th year it has been held at the historic Amoranto Stadium in Quezon City, Metro Manila."
While metal might not everyone's favorite style of music, this really does look like an absolute blast to attend!  If you happen to be in Manila in March, why not try it out?  You might be surprised how much you like it!
PULP SUMMER SLAM XVIII: Of Good And Evil Official Aftermovie
---
3) Threadfest Manila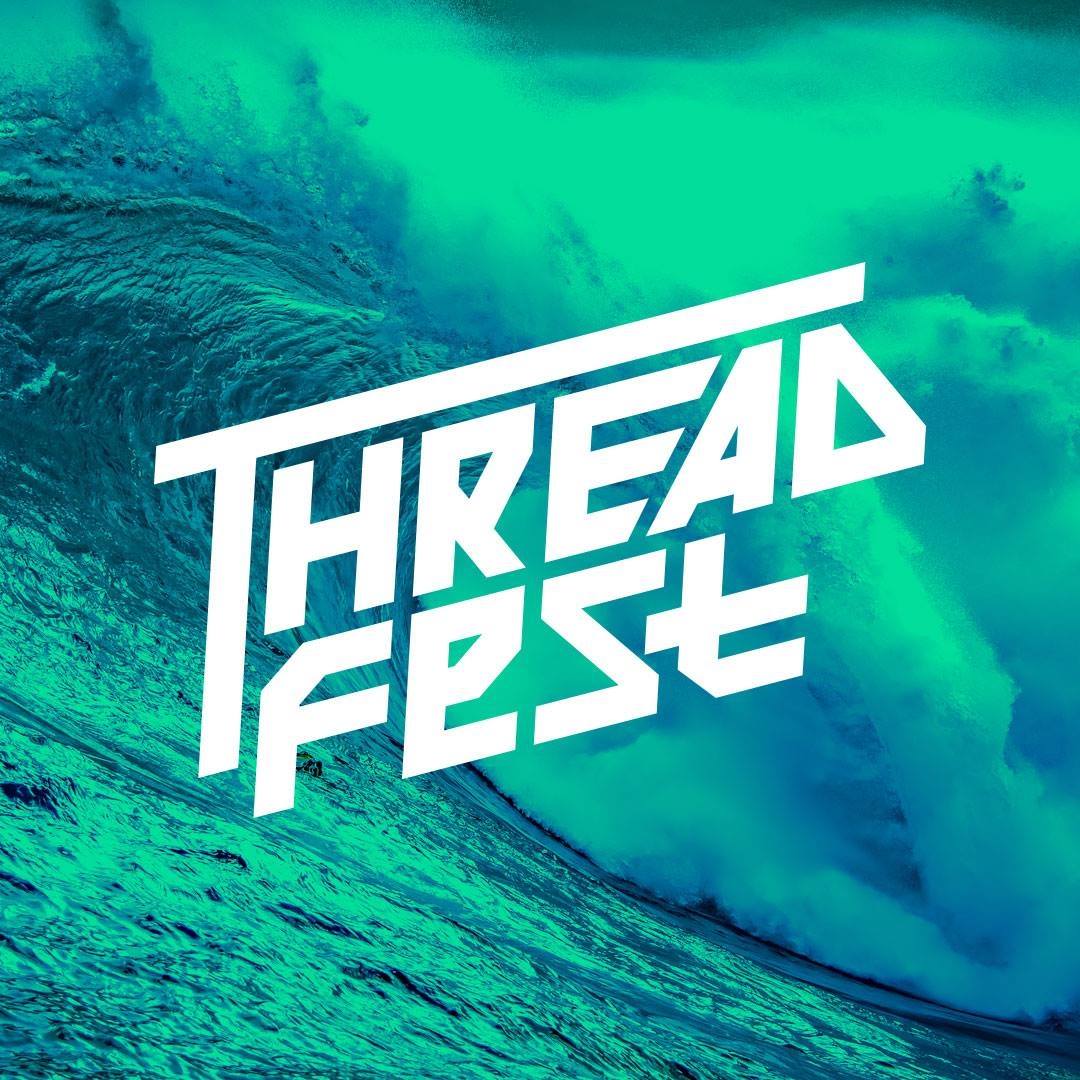 When: November
Where: Manila
www.philippineconcerts.com/music-festivals/threadfest-manila-2018/amp/
"Threadfest promotes original art and live music in the Philippines. It is also an independent clothing business in the Philippines. Established on 2010, Threadfest has been invading Manila with events, contests and a whole lot more. The festival will continue the surprises on the day of the event, heating up Manila with performances from the best bands and local singers."
---
4) Wanderland Music & Arts Festival
When: March
Where: Manila
Wanderland Magic
Blink or you'll miss it!
"Wanderers, brace yourselves as we transcend into a dimension where the impossible is reality — now on our 7th year, we're brewing up our first ever 2-DAY FESTIVAL on March 9 & 10, 2019 at the Filinvest City Event Grounds, Alabang!
"An annual music and arts festival based in the Philippines, Wanderland is a yearly tradition of good music and good people. It prides itself in setting the stage where both anticipated international indie bands and homegrown indie acts perform to cater to a diaspora of music tastes. Wanderland has curated a loyal following in the form of the #WanderlandCommunity, making it the premier music and arts festival in the country."
This is definitely one of the best music festivals in Asia, and should not be missed if you're in Manila in March!  It's at the top of my personal wish list of festivals in the Philippines I hope to attend one day!  All of my friends who have attended have said it's amazing.
Wanderland Music & Arts Festival 2018
---
5) Malasimbo Music & Arts Festival
When: March
Where: Puerto Galera
"The Malasimbo Festival is a marquee open-air music festival featuring bands and electronic acts. It draws a mix of top Pinoy talent and a few international groups, performing in a jaw-dropping natural amphitheatre up near Ponderosa Golf Club in the foothills of Mt Malasimbo."
This festival looks like it has all the elements of what I look for in a festival, especially nothing but good vibes!  Check out the aftermovie below to see what I mean!
Malasimbo Festival 2018 I Official After Video
---
6) Hydro Manila Music Festival
When: August
Where: Manila
"Hydro Manila Splashmob is back with a bigger and stronger rain. Together, let us celebrate MUSIC, WATER AND LIFE as we bring you, HYDRO Manila Music Festival. Don't miss the live performances of your favorite local artists: Michael Pangilinan, Deuce Manila (Patty Tiu), Al James, DJ Ace Ramos, DJ Marc Marasigan, Dj M.O.D., DJ Ron Poe, DJ Katsy Lee, MVRXX x Alwyn Cruz, DJ John Sedano x Str0, DJ Franco Zarate, DJ Cathy Frey, MC Pao Avila, Ronthug, Victor Pring, Chunk, MC DM, and Christian Ty."
---
7) Rakrakan Festival
When: February
Where: Manila
"Rakrakan Festival" was launched in 2013 in order to see the best of what OPM can do. It was created for our homegrown artists and their supporters – to give the former a pedestal where they truly belong, and the latter a ballpark where they can indulge in the singular artistry of their local musicians. It was envisioned as the largest gathering of everything that encompasses OPM; it turned out to be a successful venture, and a triumphant celebration of OPM's talents and culture, and its future."
Rakrakan Festival: OPM Against Drugs After Movie
---
8) Chroma Music Festival
When: April
Where: Manila
www.philippineconcerts.com/music-festivals/chroma-music-festival-2018/amp/
"CHRO·MA (noun): purity or intensity of color. We are the pioneering GRANDEST COLOR MUSIC FESTIVAL that innovated the EDM Scene in the Metro! Chroma is the biggest and grandest color music festival in the metro. It is an event that will offer good music combined with great people, food, and memorable experiences. Get ready for a wild and unforgettable music festival experience as you party with flying colors and paint that will leave you wanting more!"
CHROMA Music Festival 2 0 Official Aftermovie Chroma Music Festival
---
9) Roots Music Festival
When: February
Where: Manila
https://www.facebook.com/upfair.roots
"Established back in 2013, Roots Music Festival now caters to more than 10,000 avid concertgoers and music lovers year in, year out. Now on its 4th installment, Roots has undeniably come to be recognized as one of the best nights to attend in the UP Fair. This year, the music festival will now serve as the culmination of UP Fair's week-long activities, and will feature performances from Parokya ni Edgar | Franco | Giniling Festival | Tanya Markova | Ebe Dancel | Typecast | Bullet Dumas | Ang Bandang Shirley | Jensen and the Flips | Lunar Lights | Better in Bed | Tard | Sour Cheeks | The Gory Orgies | Maya's Anklet | Shirebound and Busking | Sound Architects. You can expect an exciting and fun-filled night full of great food, great company, and of course, great music!"
Heto na ang pinaka-hihintay natin- Orange and Lemons! Halina't magsama-sama tayong magyakapan sa Dilim-an Sunken Garden ngayong #ROOTS2018 #KwentongROOTS #UPFair2018 #SSaTugtogMoyBuhay

Posted by Roots Music Festival on Saturday, February 17, 2018
---
10) Fusion Philippine Music Festival
When: January
Where: Manila
https://m.facebook.com/fusionphilippines/
The biggest OPM Music Festival.
"Fusion Festival is an annual event that features purely local artist in the country. A gathering of the best artist in the country, Fusion is the first and only local music festival. A myriad of OPM stars, this event is also a celebration of the local music. With the advocation to ignite all OPM artist in the country, they are also joined by new comers in the business."
Fusion, Philippine Music Festival
---
11) Bazooka Rocks
When: September
Where: Manila
https://facebook.com/BAZOOKAROCKSPH/
Philippines' First Indoor Music Festival! 
"A music festival for people who are into rock music. Bazooka Rocks invites different rock bands to the country while still staying to the true essence of music festival: having fun. People are always excited for this as they have different themes every year, they also invite local musicians. Bazooka Rocks are always held in doors and it is a yearly event."
BAZOOKA ROCKS V AFTER MOVIE
---
12) Ati-Atihan Festival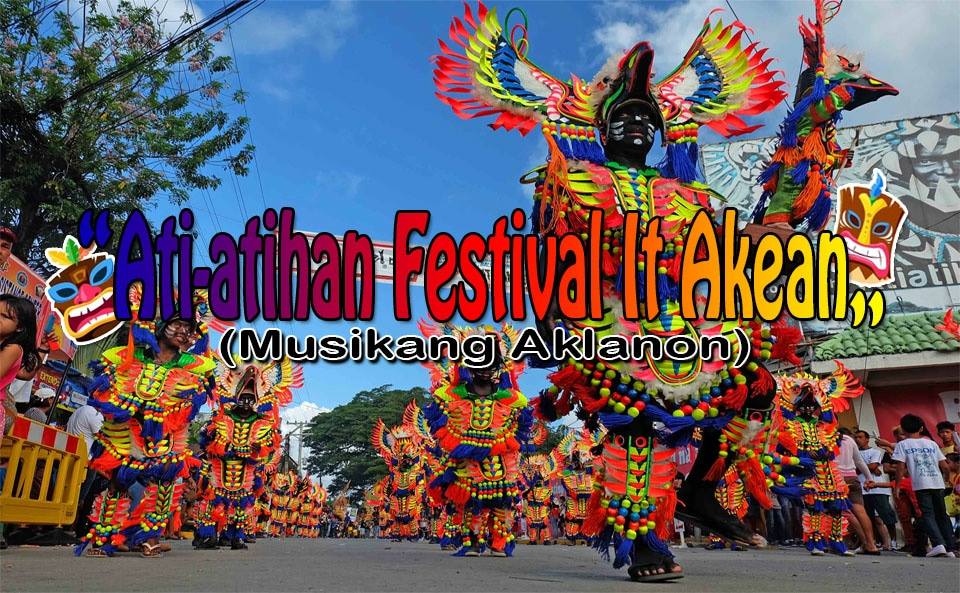 When: January
Where: Panay Island
https://www.facebook.com/Ati-atihan-Festival-It-Akean-118370838809801/
"If you're interested in getting the ultimate Filipino fiesta experience, then Kalibo's Ati-Atihan festival is a must. Believed to be around 800 years old, it was celebrated by the Aetas of Panay and the newly settled Malays from Borneo, long before there was the archipelagic Philippines to speak of. Today it is recognized as the "Mother of all Philippine festivals" and is a week-long celebration that people from all over visit the city to get a taste of."
"The Ati Atihan Festival is the mother of all Philippine Festivals held annually in the month of January Third Sunday in the Capital of Aklan, Kalibo. The festival is Celebrated in honor of theSto. Nino(Child Jesus), the festival is lively, colorful and it's a week-long fiesta! The dancers attract tourists from all around the world and these tourists then hit the shore on the sands of a nearby island named Boracay island for parties once the festivities are completed."
https://youtu.be/YCShLtx9vss
---
13) LifeDance
When: January
Where: Cebu City
"Throughout its history, LifeDance has built the foundations of its heritage through its advocacy of being at the forefront of pushing the experience of the dance music festivals in the country, giving exposure to young deserving talents, and representing the Philippines in the landscape of the global dance music scene. It has since become the benchmark of electronic dance music festivals in the country and what sets it apart is the experience it brings with its core philosophy in the evolution of the different kinds of electronic music. It is more than just a concert –it is a music festival."
LIFEDANCE SINULOG 2017 AFTERMOVIE
---
14) Sinulog Festival
When: January
Where: Cebu City
"Millions of people visit Cebu City to celebrate the Sinulog Festival, one of the most famous festivals in the Philippines. It was attended, not only by Filipinos, but people coming from different parts of the globe also went to witness the celebration. The magnificence of the festival made Filipinos, as well as our fellow Asians, refer to it as the "Mother of all Festivals". From the colorful and well-made costumes of the dancers, to the beautiful dances and to the music brought by the drums, trumpets, and the native gongs, the Sinulog Festival never ceases to amaze its audience."
SINULOG 2018 Song – Sinulog Foundation Official.
---
15) Playback Music Festival

When: February
Where: Manila
https://www.facebook.com/playbackmusicfest/
https://www.facebook.com/playbackmusicfest/
"7 musical artists. 1 night. A maiden voyage of a time machine in the form of a music festival will make any 90's kid giddy and excited. 4 international acts and 3 of our very own bands will share a stage at Circuit Makati and woo us with unforgettable and favorite hits of the generation. Experience the gift of a throwback festival where everyone gets to experience and hear the chart toppers of the 90's and early 2000's. There will be unlimited drinks for Platinum and Gold ticket holders, video game areas, food bazaar, merchandise booths and outdoor movie screenings, all paying tribute to a generation of very loyal fans."
Blue – Best In Me LIVE in Manila (Playback Music Festival 02/10/18)
---
16) Paradise International Music Festival
When: April
Where: Manila
"It's not a usual thing to have this much artists that cut across multiple genres in one music festival. But that's what Paradise IMF promises to deliver. The promise, to take you back on a journey into what a Music Festival really is. It's not genre specific, which means it will not only give you the music you grow hungry for but also an avenue for experiencing something new. Unlike the past festivals that were either indie, EDM or hip-hop specific. Paradise cuts across all into one. Previous guests include Kanye West and Afrojack.
---
17) Baiya: Subic Arts Festival
When: October
Where: Subic Bay
http://www.philippineconcerts.com/music-festivals/baiya-subic-arts-festival-2018/
"The Baiya: Subic Festival comes alive with murals, film installations and musical performances enabling the festival goers to engage in numerous activities all throughout the day. Combined with live music and top-billing performances, the festival boasts a line-up for a diverse crowd to enjoy. Featuring some of the biggest rock, alternative, pop and EDM artists of the country, the festival creates an atmosphere of pure fun and excitement with performances from James Reid, Nadine Lustre, Parokya ni Edgar, Hale, Ben&Ben, IV of Spades, with the country's top DJs including Patty Tiu, MK Thompson and Tom Taus."
[FULL VIDEO] James Reid's Performance at the Baiya Subic Arts Fetstival 2018!
---
18) Bamboo Organ Festival
When: February
Where: Manila
"A series of concerts given each year at St. Joseph Parish Church in Las Pinas. As the name suggests, the church's most famous resident is a 200-year old organ made almost entirely of bamboo which was declared a National Cultural Treasure in 2003. The organ fell into disrepair and was unplayable for many years until it was shipped to Germany for restoration in the early 1970s."
Las Piñas Town Fiesta In Bamboo Organ May 8,2011-Saint Jude Band-Agnew Aguilar
---
19) SYZYGY Music Festival
When: February
Where: Manila
https://facebook.com/syzygy.ph/
"The Syzygy Music Festival kicks off at the Mall of Asia Concert Grounds. Set to become one of the hottest and biggest music festival or raves for the year, Syzygy Music Festival is bringing two of the most sought out international DJs in the world. Not only that, but it's bringing together the hottest of the hot DJs in the Philippines!"
Syzygy Music Festival – Iloilo, Philippines
---
20) Dinagyang Festival
When: January
Where: Iloilo City
https://www.exploreiloilo.com/do/info/dinagyang-festival/
"Dinagyang Festival is one of the largest festivals in the country. It's when Iloilo takes the street festivals to the next level. The city converts all its streets into a massive open-air festival and everyone is invited. Mouthwatering local dishes are overflowing whilst there are bands playing in every alley you turn to. Every barangay and school will come together and have an extravagant dance competition."
https://youtu.be/RNfyiU5Cdms
---
Am I Missing any epic music festivals in The Philippines…?
There really are so many epic festivals in the Philippines, so do let me know if you think I need to update this list at all!  I'm always down to add some more to my list, or take some off that are no longer running!
All I know is that all of these festivals in the Philippines look absolutely amazing, and I can't personally wait to get back to this Southeast-Asia paradise to check a few of them out myself!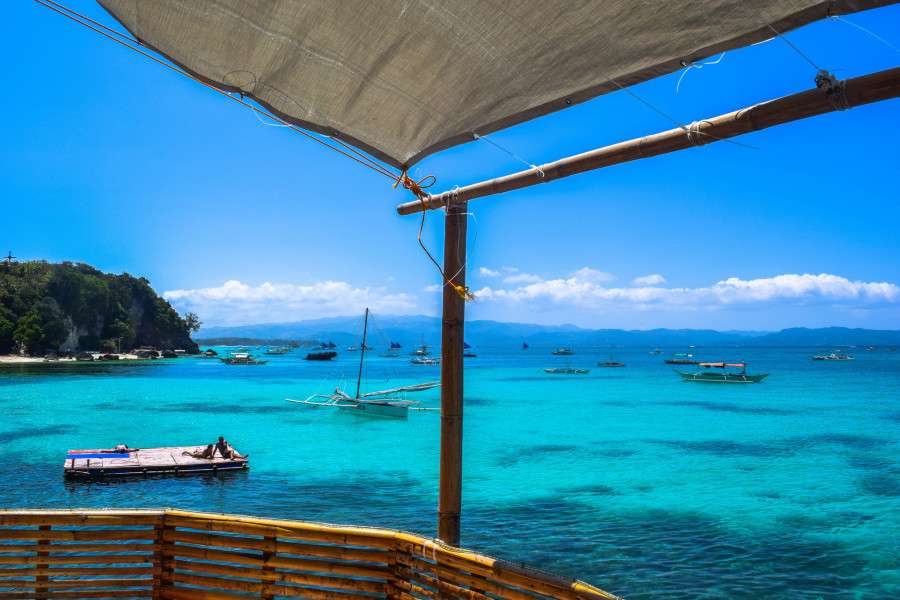 ---
Looking for more music festivals around the world…?
My website is loaded with awesome articles just like this one, and can definitely help you plan your festival adventures in nearly every corner of the world!  Take a read through some of my favorites below:
The 10 Best Music Festivals in Thailand
6 Music Festivals in Hong Kong to Experience BEfore You Die
The 8 Best Music Festivals in Singapore
30 Music Festivals in Australia to Experience Before You Die
The 10 Best Music Festivals in New Zealand to Experience Before You Die
The 7 Best Music Festivals in Bali, Indonesia
44 Perfect Festival Accessories, Gear, and Must-Haves | Festival Packing List
The 25 Best Music Festivals in Arizona to Experience Before You Die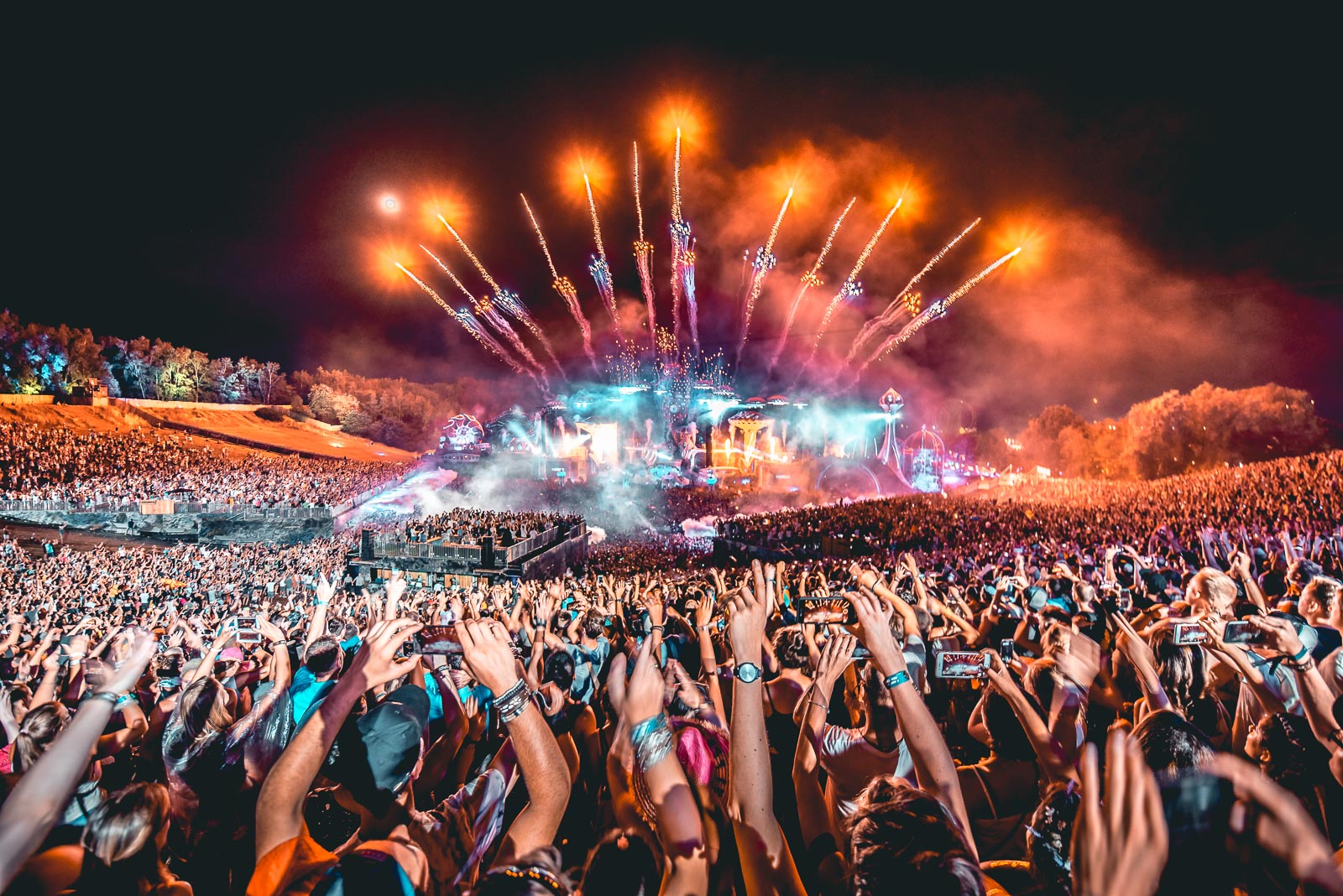 ---
Planning a trip to Southeast Asia…?
I've spent a large amount of time traveling this gorgeous region of the world, and my website is filled with amazing articles and itineraries to help you figure out how to best maximize your time out here!  Check out a few of these articles to help get you started for your trip!!
Chocolate Hills & Tarsier Monkey | Bohol Island, Philippines
Singapore to Bangkok Overland Travel Itinerary
3 Weeks in Thailand | The Best Travel Itinerary
Two Weeks in Malaysia | The Best Travel Itinerary
Bali Backpacking Guide | The Ultimate Travel Guide for Bali, Indonesia 
The 5 Best Places for Magic Mushrooms in Southeast Asia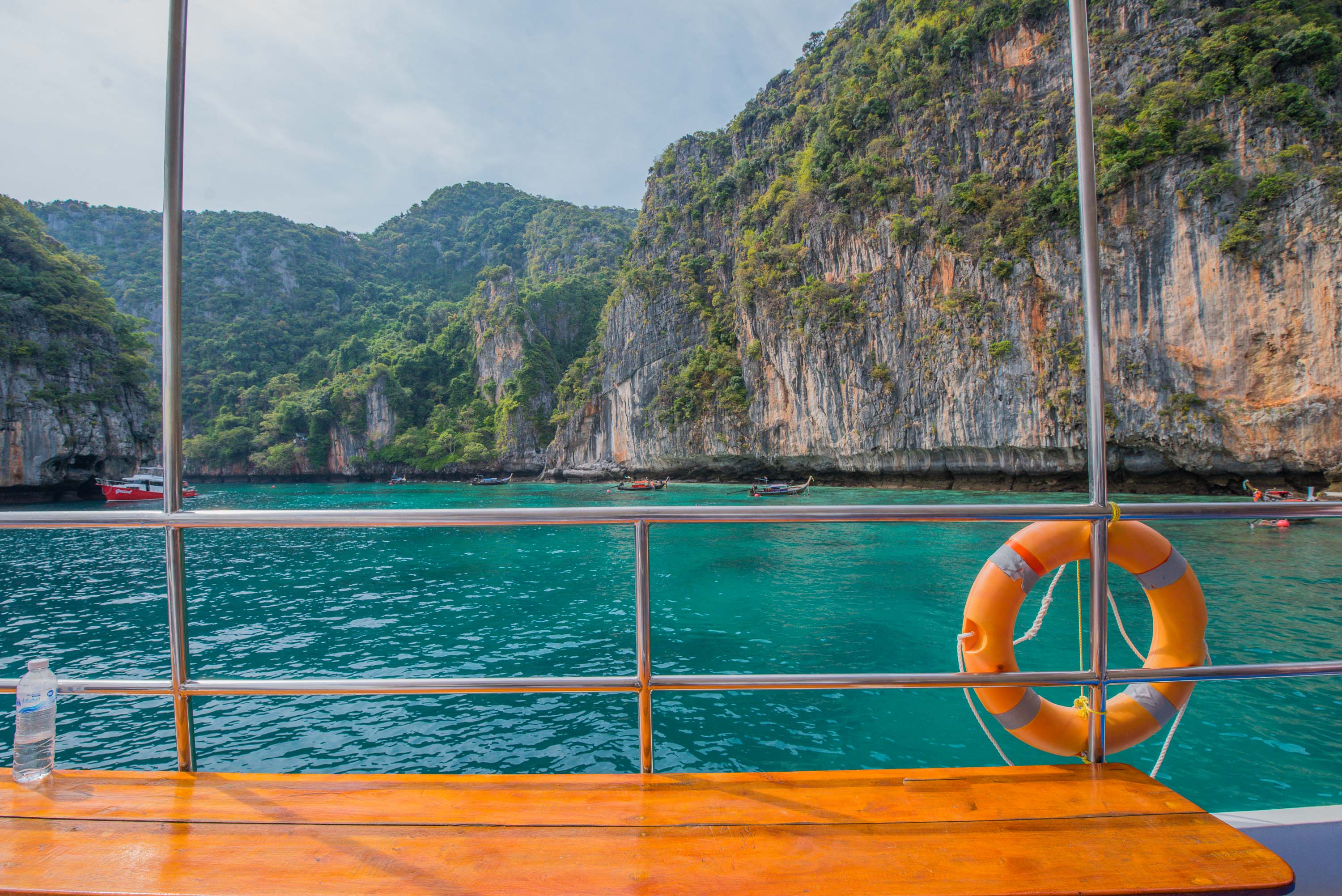 ---
Thanks for reading about these festivals in the Philippines!!
If you're not already, be sure to follow along on my Facebook & Instagram pages for more of my epic adventures around the world.  I've got some really exciting trips and music festivals lined up and would love for you follow along on the madness.  As always, feel free to shoot me a DM on social-media or drop a comment down below if you have any questions from this article (or anything else really).
SHARE THIS ARTICLE WITH YOUR PHILIPPINES FESTIVAL SQUAD!!
https://www.jonesaroundtheworld.com/wp-content/uploads/2019/01/EDM-Festivals-Philippines-.jpg
1365
2048
Dave
https://www.jonesaroundtheworld.com/wp-content/uploads/2017/03/logotry-1-1-300x106.png
Dave
2019-01-08 09:36:15
2023-08-31 16:01:56
THE 20 BEST MUSIC & CULTURAL FESTIVALS IN THE PHILIPPINES