Backpacking Bali soon? I'm here to help! Bali is one of the first destinations in Southeast-Asia I really felt like a true solo backpacker, and it's become one of my favorite places in the world! I've spent a lot of time backpacking around Bali, and I'm hoping that this travel itinerary, budget guide, and all of these articles / photos will help you plan your solo backpacking trip that much easier!
It's known as the "island of the Gods", and I know it'll be a trip / experience that you'll never forget. While it is known as a very romantic / honeymoon type of destination – it's also a backpacker paradise, and the budget travel options are incredible! With it's super cheap hostels, deliciously cheap food, and wild backpacker party scene – it's no surprise why it's become such a popular destination!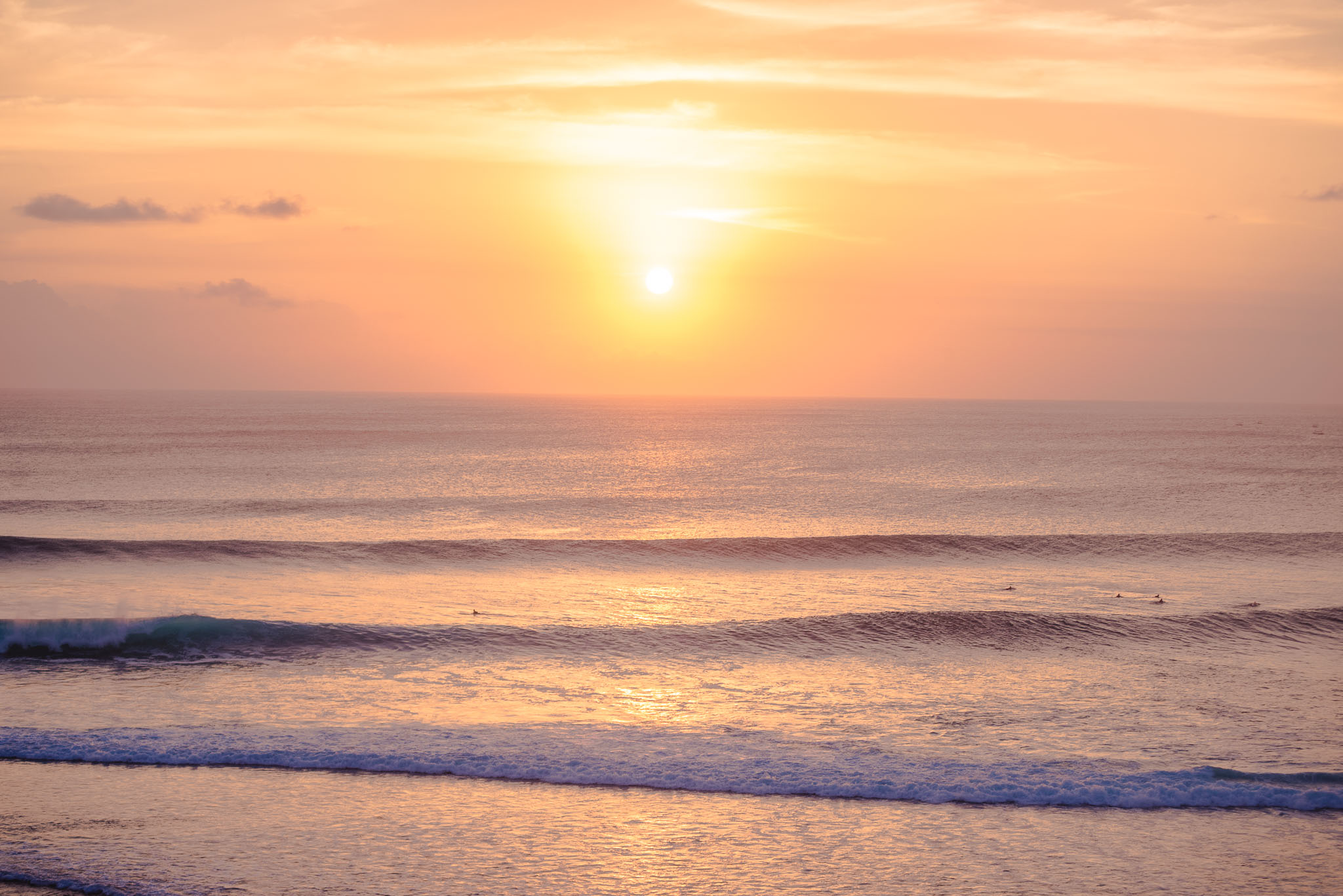 ---
Backpacking Bali Itinerary
I think it really all depends on how long do you have in Bali…? Are you trying to relax on the beach and do yoga…or see as much as possible during your backpacking trip?
SANUR (2-5 Days)
To start off your backpacking trip in Bali, I'd recommend beginning in the quiet yet beautiful area of SANUR. There's an awesome hostel called Big Pineapple Backpackers, and it's where I stayed for my first week in Bali. It's super-budget friendly, close to decent shops & nightlife, and you're guaranteed to meet some really awesome travelers. While this may not be the most glamorous area of Bali, it's definitely a great place to see.
Sanur Beach stretches for miles and miles, and walking along the beach you'll see tons of beautiful places to swim, restaurants, and hotels / resorts. There's tons of free things to do, cheap food plenty, and I absolutely love the Sanur Night Market!
My top recommendation would be to rent a moto, and explore a bit of the nearby beaches. Bali is one of my favorite places to ride a moto, just please make sure you have travel insurance and an International Driver's License!
Further reading: The Ultimate Guide to Exploring Bali on a Moto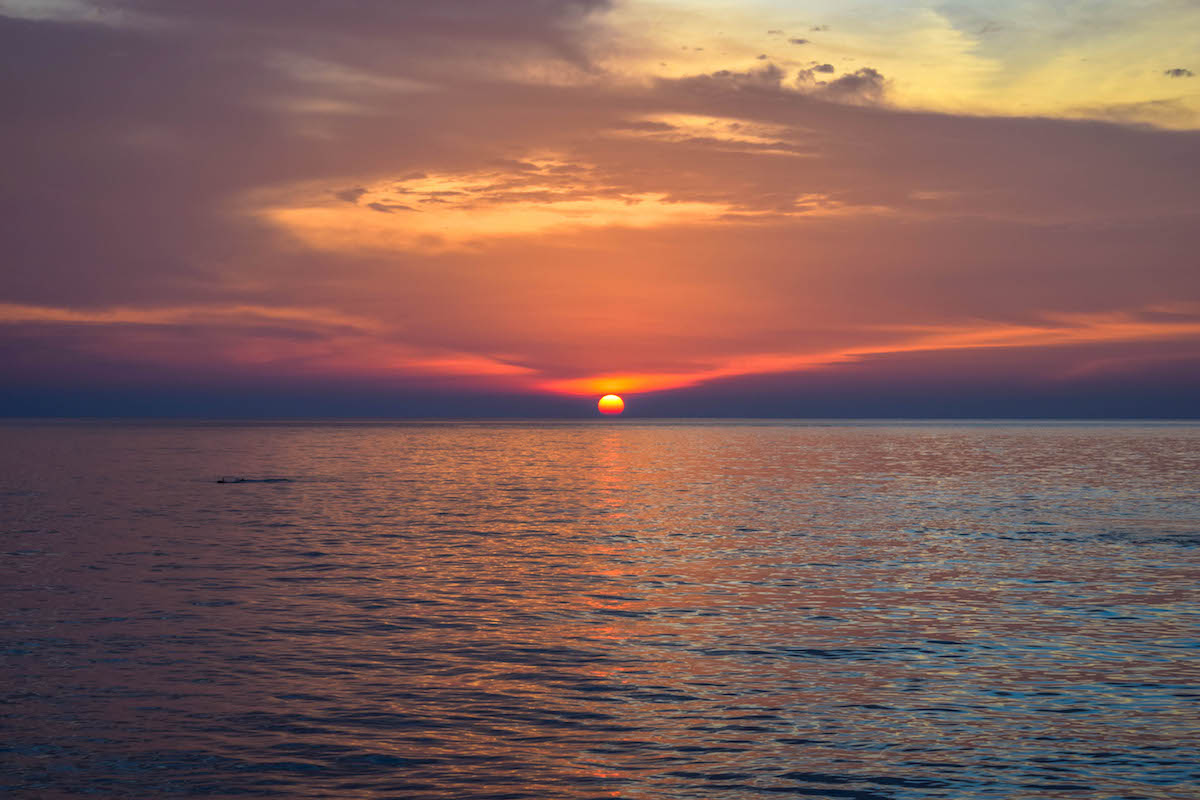 ---
Uluwatu (3-6 Days)
Uluwatu is hands down my favorite spot to chill-out in Bali! The coastline is amazing, the parties are wild, the food is delicious, and the sunsets are unbelievably gorgeous.
While backpackers in Bali have to be a bit careful down in Uluwatu (as the prices can be a bit expensive), it's an absolute must visit! When it comes to a backpacker hostel, I'd recommend staying at the Terrace Ample Backpackers because it's cheap, perfectly located, and has an epic pool!
While you're down in Uluwatu, enjoy some epic surf, coastline explorations, relax on the beach, and make sure you check-out SINGLE FIN SUNDAYS (a super fun weekly party every weekend). Drinks are expensive, so try and buy-your drinks outside the venue, and then go back inside.
Read my article: 10 Awesome Things to do in Uluwatu, Bali, Indonesia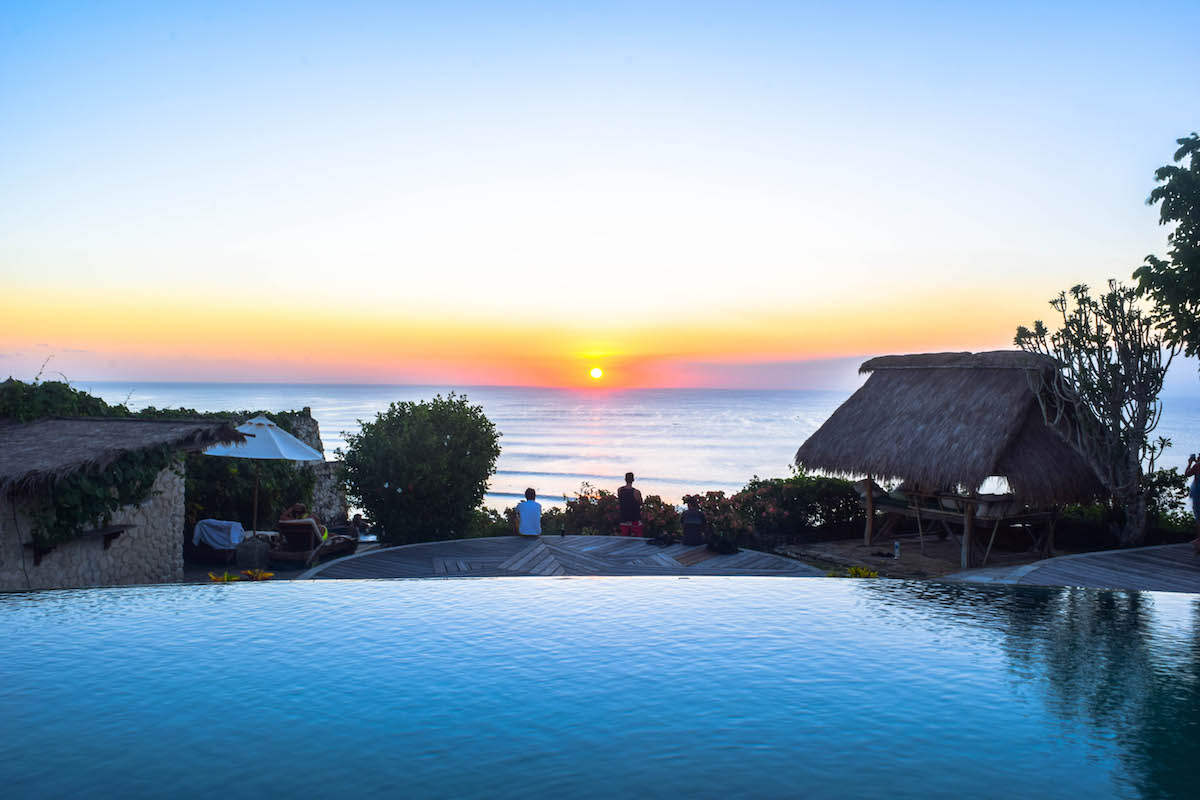 ---
Kuta / Seminyak Area (2-5 Days)
When you've decided you've had enough of Uluwatu, it's time to make your way to the Kuta / Seminyak area. It's the most touristy-part of the country…and you'll either love it or hate it.
It's a great place to party, meet fellow travelers, surf / relax at the beach, and watch the sunset every night. It's a massive large stretch of beach with areas like Kuta Beach, Legian Beach, and Seminyak Beach. They're all pretty similar with lots of people selling various stuff, beach bars / restaurants, and hotels and resorts lining the place.
There are so many hostels in Kuta & Seminyak to choose from…it really just depends on your budget / price point. I'd personally spend around $12 U.S.D per night for a nice hostel, compared to the $5 options that suck…but every backpacker has their own budget to worry about!
While I've never personally been, you could also check out Waterbom Bali, which is Asia's #1 Water Park!
Cara Cara Inn: Guaranteed to be one of your favorite hostel experiences while in Bali! Super fun atmosphere, perfectly located, and great value for money. **KUTA**
Capsule Hotel- Bali @ New Seminyak: One of the best and top-rated hostels on the entire island of Bali! Amazing vibe, family dinners, free shots, beautiful property. Just read the reviews, and you'll want to stay there!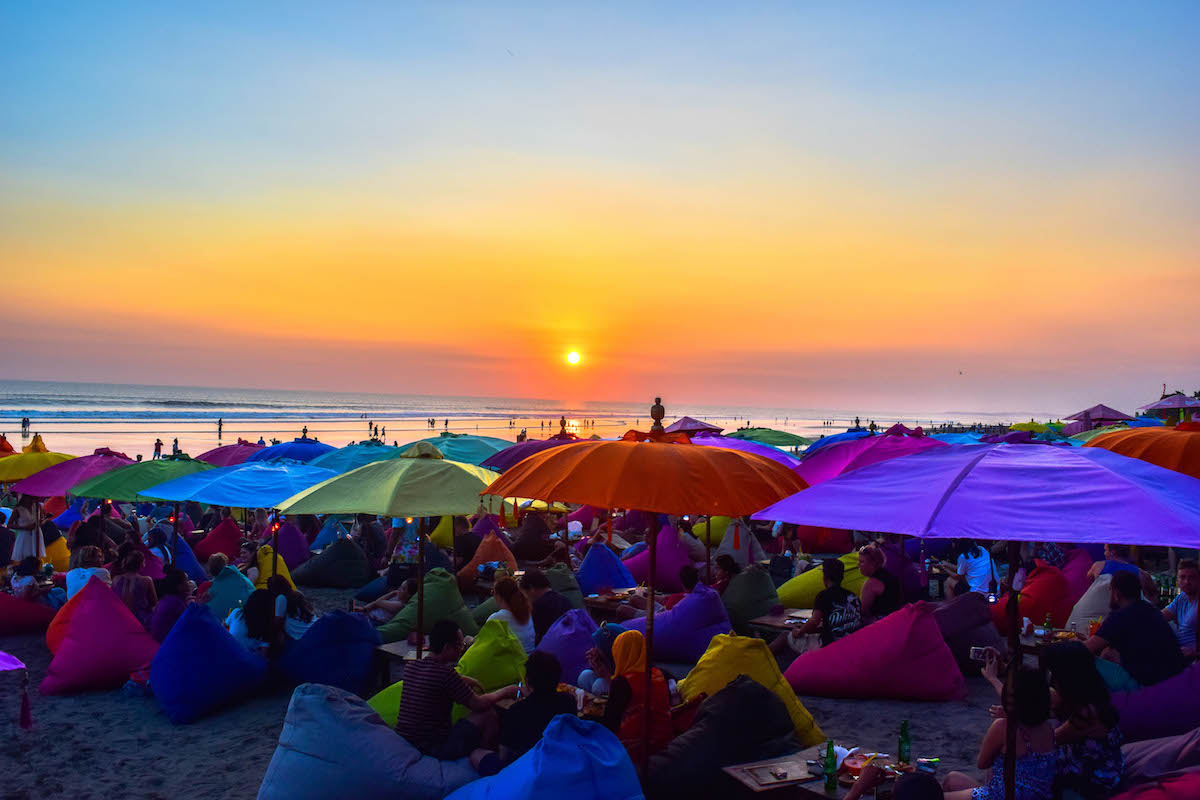 ---
Canggu (2-5 Days)
Just a bit further up the beach from Kuta / Seminyak is the much more respected and relaxed surf hotspot of Canggu. It's not as commonly visited by Bali Backpackers, but if you've got the time – it's definitely worth the visit! If you're on a tighter itinerary (like only have 10 days – two weeks in Bali), I'd recommend visiting Canggu as a quick day-trip during your time in Kuta / Seminyak.
There's some decent nightlife, delicious food, and epic surf breaks! I'd also recommend renting a moto and exploring Tanah Lot Temple while you're up this way!
Griya Backpackers Canggu: A new property in the area that will definitely make an impression. Beautiful area, nice pool, and great location in Canggu.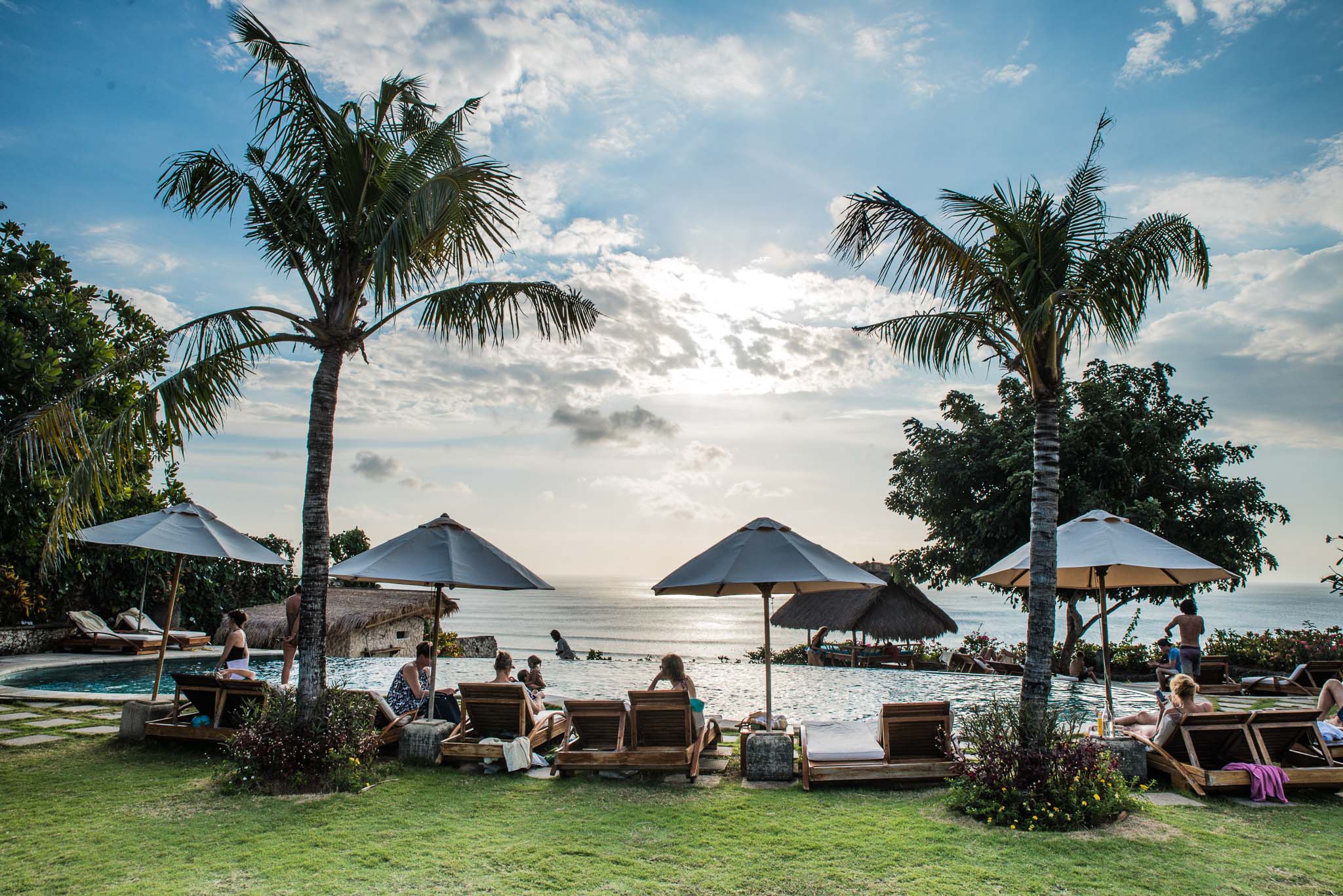 ---
Ubud (3-6 Days)
Last, but certainly not least…is the ever so spectacular Ubud region of Bali! When I first visited Ubud, I immediately fell in love with the lush green landscapes, rice terraces, yoga studios, cheap accommodation, infinity pools, night markets, and so much more!
I've already written quite a lot about this – so check out my 3 Days in Ubud | The Best Travel Itinerary, and you'll be able to plan your entire trip pretty easily! :-)
It's truly a must-visit, and super budget-friendly for backpackers in Bali! Don't leave Ubud without doing a bit of yoga, wandering around the rice fields, and doing some shopping! If you're up in Ubud, I'd also recommend doing the Mt. Batur Sunrise Hike ! It's such an amazing experience, and the views you'll get are remarkable!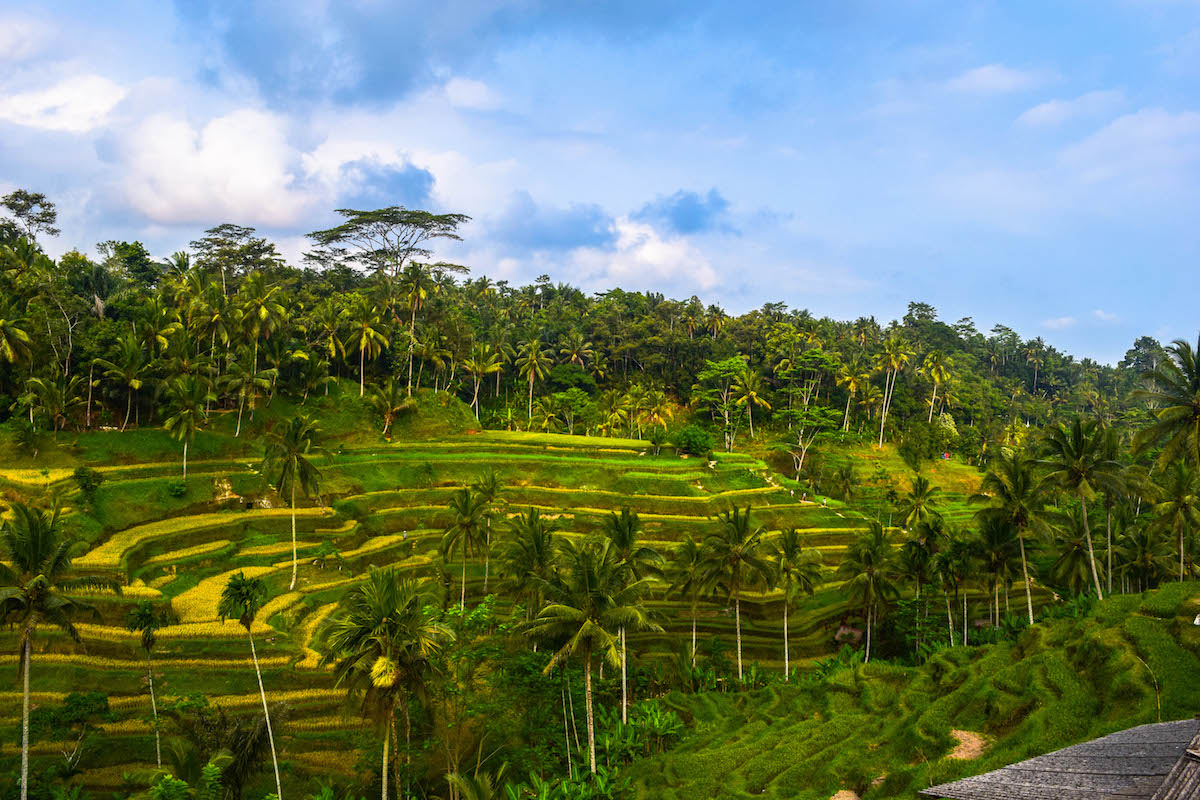 ---
How Do Backpackers Get Around Bali…?
Transportation is extremely affordable in Indonesia, and it's super easy getting from place-to-place.
Top Travel Tip: UBER is widely used in Bali, and is definitely the easiest way to get around. I'd meet people at hostels or parties that are looking to go to the same area, and just split the cost with them. With that being said, it's not even necessary because Uber is dirt-cheap! Just remember to leave throw the driver a little tip!
Renting a moto is also a popular way for Bali backpackers to get around the island. It just depends on how comfortable you are riding a moto with your backpack/luggage on the bike. If you pack light, it's pretty easy and convenient. The only issue is where you rent the moto, as you always have to return the moto at the same place. (So if you're planning on renting a moto for the entire visit, I'd do it in Sanur).
Also – you can hire a private-driver for like $40 U.S.D! This is a great way to explore Bali, and the drivers are all super friendly! They'll take you to wood-cutting, temples, shopping, waterfalls, and wherever else you'd want to go. Split the cost with a few friends from the hostel, and it'll be a very cheap day!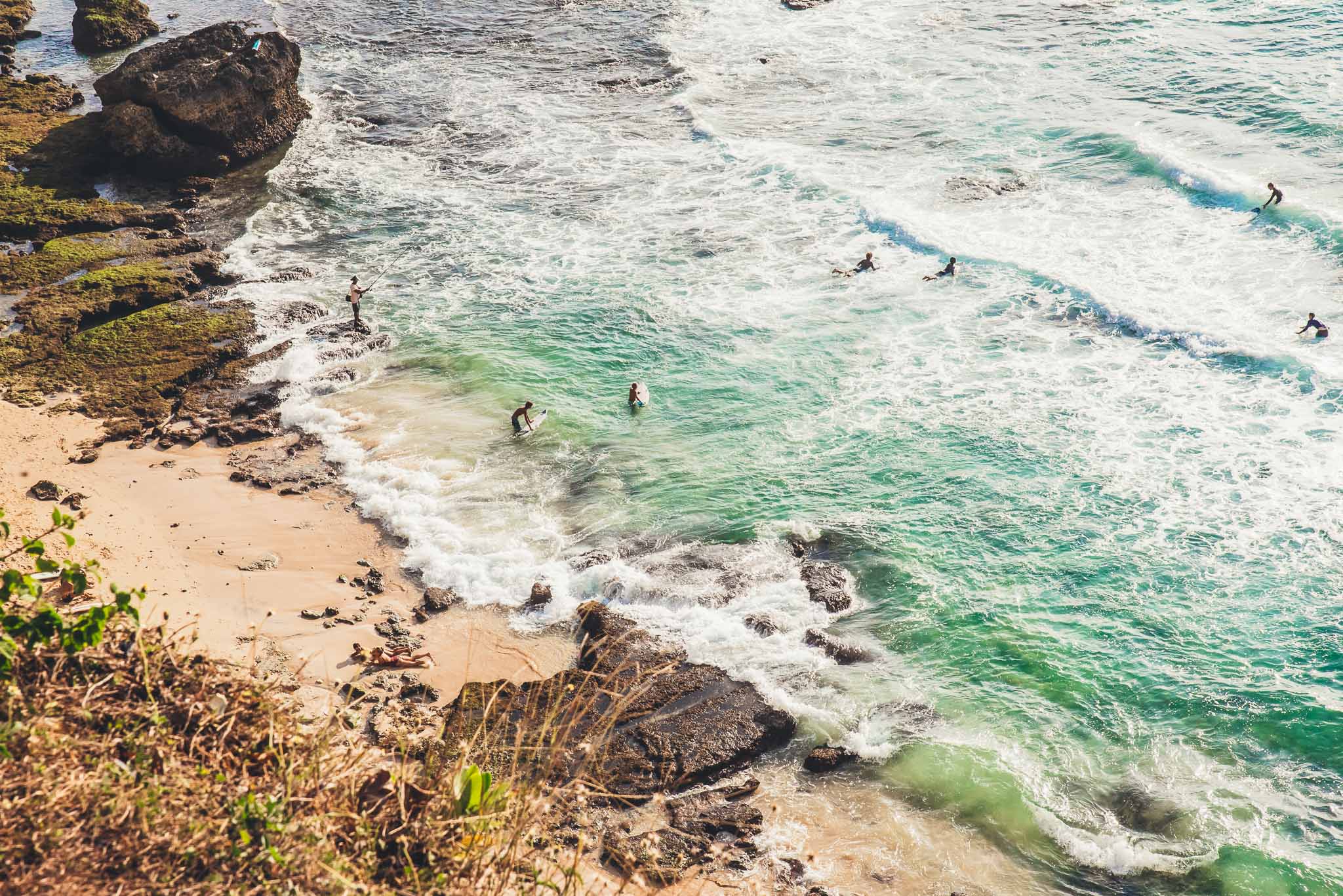 ---
Bali Backpacking Budget & Tips
So whenever people ask me questions about money / budget, I always respond that it's always different depending on the person. Are you planning on drinking and going out a lot? Will you be doing yoga classes everyday? Are there any expensive tours you have your eye on?
The truth is – you can Bali on a budget pretty easily!
Accommodation
If you're staying in budget hostels, you'll still never pay more than around $10-$13 U.S.D per day!
Food & Drink
If you eat like the locals, you can find meals for ridiculously cheap (like $1)! But there's also plenty of expensive Western restaurants. My rule is to always eat the local food like Nasi Gorgeng or Mie Goreng, never order expensive drinks, and pre-game before going out. I'd plan a minimum of $20 U.S.D per day for Bali Backpacking though.
Activities & Miscellaneous Purchases
Moto rentals will cost around $6-7 U.S.D per day, a SIM card will be about $20, bottled water throughout the day, etc. I'd plan for an estimate of $10 U.S.D for all other expenses / tours over the course of your time backpacking around Bali.
I'd recommend to have around a $50-$60 U.S.D per day budget for Bali, and you'll have more than enough to do / see everything this beautiful island has to offer!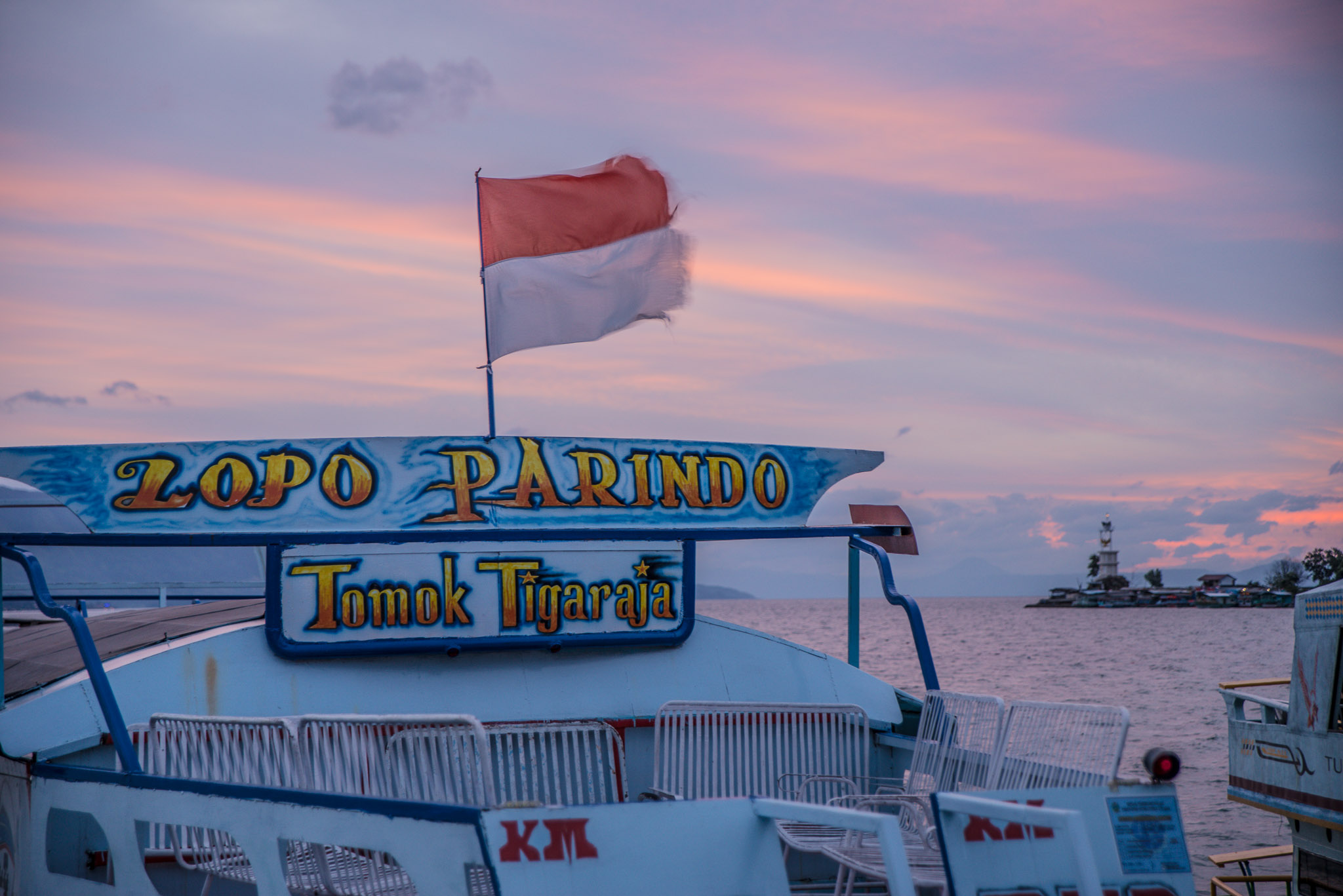 ---
Where To Next…?
If you've got some more time on your hands, then you'll be happy to know that the adventure has only just begun.
Nusa Penida / Nusa Lembongan – These two gorgeous islands just off the coast of Bali are absolutely breathtaking, and are an amazing place to spend a few days. If you don't have enough time, you can do a day-trip from Bali.
The Gili Islands: If you're looking for paradise, then you must go to the Gili Islands! I lived on Gili Trawangan for 2 months, and I miss it everyday! I've written tons of articles about, so defintiely take a look and start planning your trip: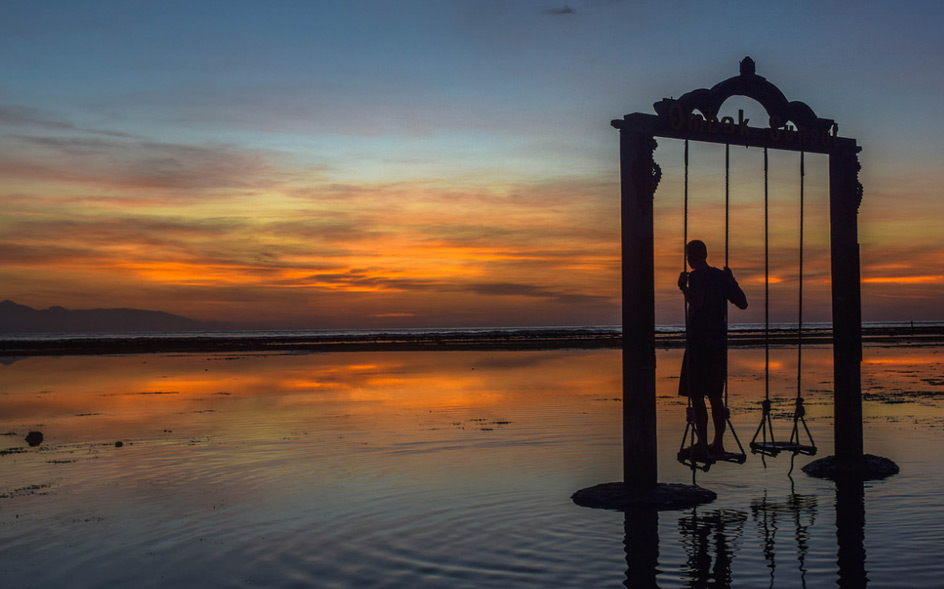 ---
Lombok & Komodo National Park: After spending a few days exploring the beautiful beaches of Lombok, I'd strongly recommend checking out KOMODO ISLAND TRIP! It's one of my favorite trips, and love recommending it to people.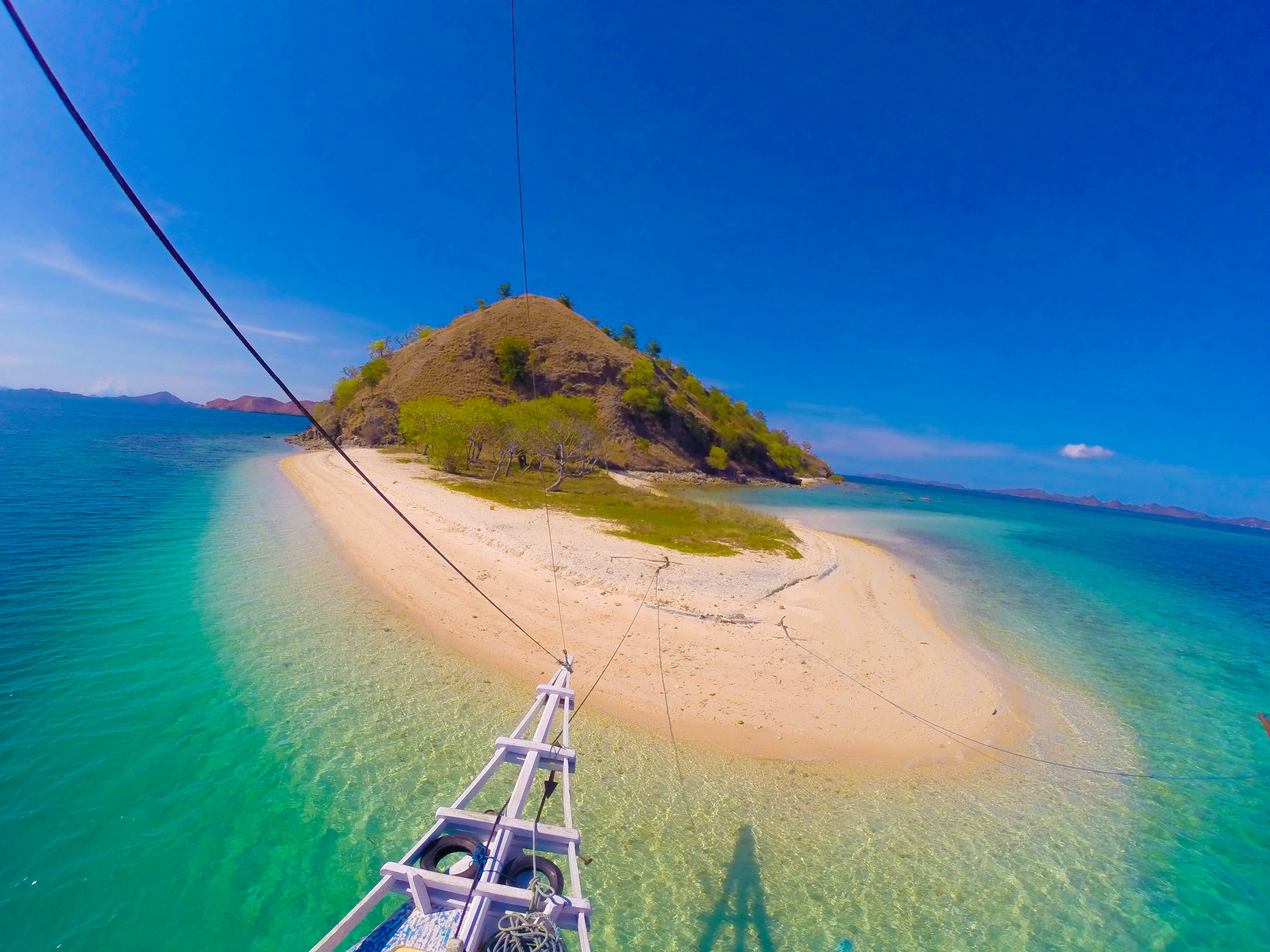 ---
Bali Trip Planning Resources
I've written a ton more on this site about Bali, Indonesia, and Southeast-Asia. Check out a few of these articles to get excited for your trip!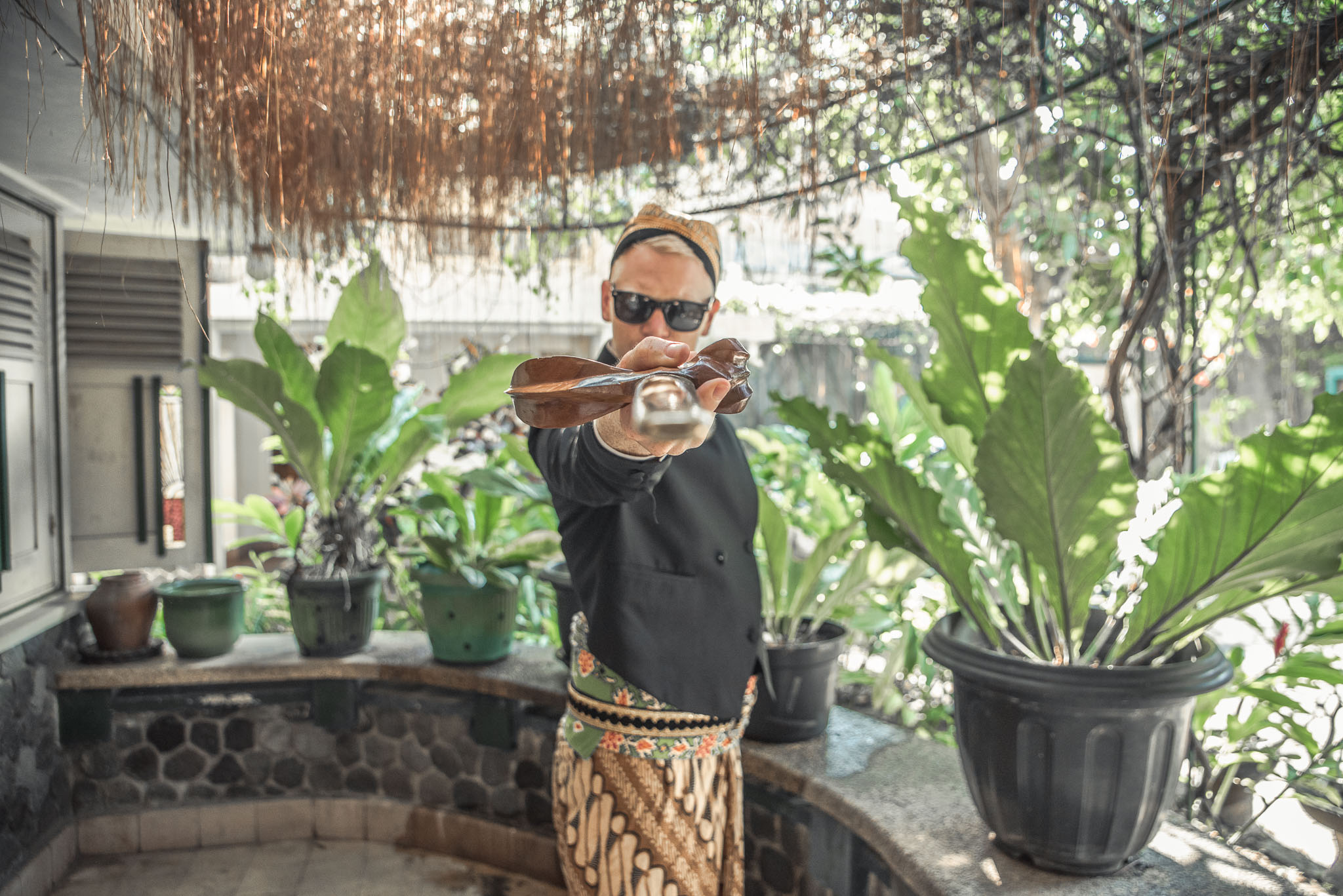 ---
Buy the Amazon Book
I always love having one of the Lonely Planet pocket books or guides while I'm backpacking in Bali. The books are filled with super cool information, things to do, restaurants, etc.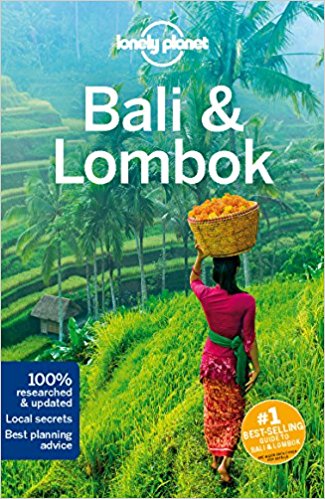 ---
Thanks so much for reading!
Like this post? Follow me on Facebook, Instagram, and Twitter for more adventures Around The World…
https://www.jonesaroundtheworld.com/wp-content/uploads/2017/08/DSC2825.jpg
1367
2048
Dave
https://www.jonesaroundtheworld.com/wp-content/uploads/2017/03/logotry-1-1-300x106.png
Dave
2018-03-22 22:45:53
2022-03-17 16:22:37
Backpacking Bali: The Ultimate Trip Itinerary, Budget Guide & Travel Tips