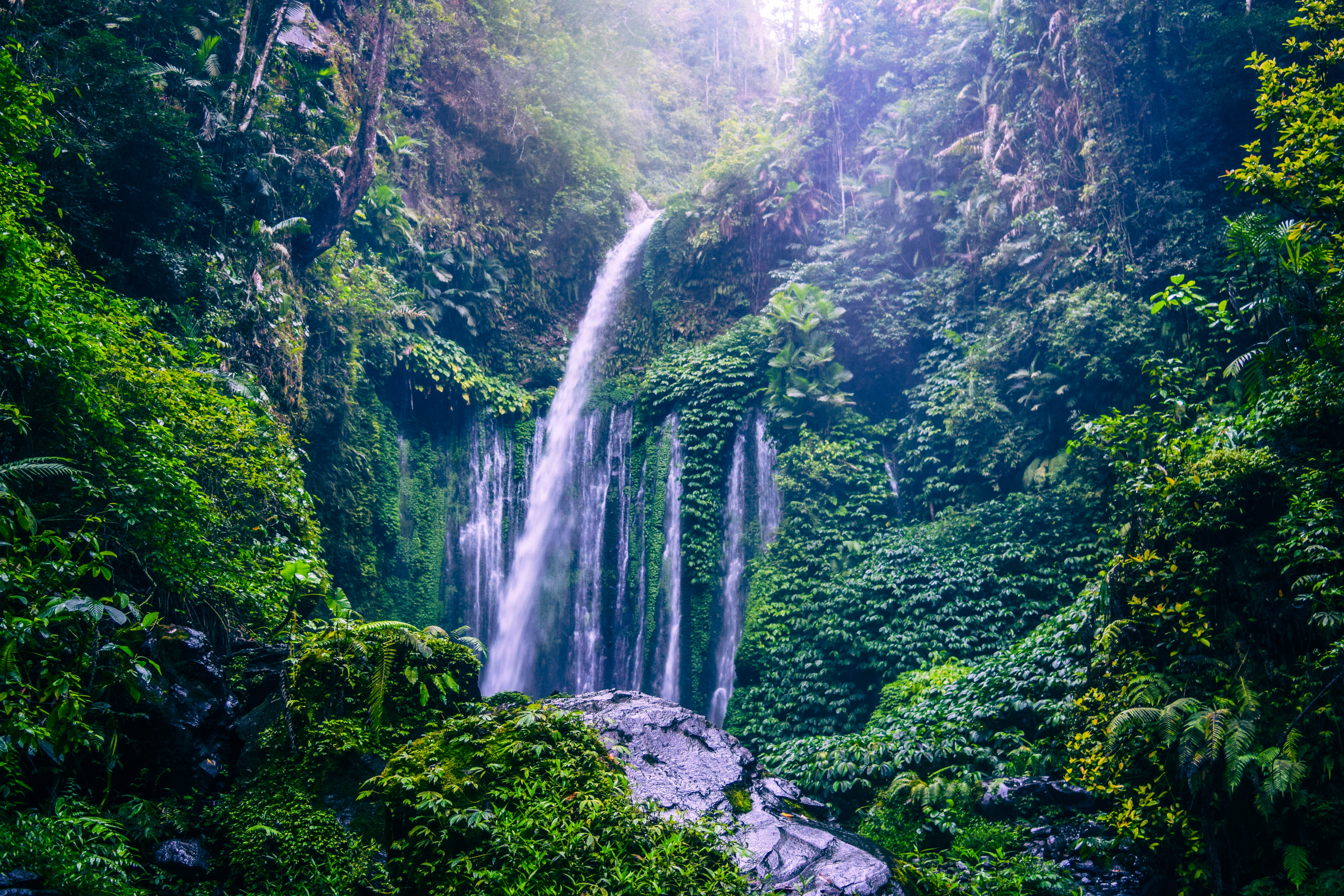 "Water Is The Essence Of Wetness…
And Wetness is the Essence…of Beauty"
–Derek Zoolander
My alarm went off in my comfortable hotel room in Senggigi beach, and I was extremely excited for two things.
The Hotel buffet breakfast I was about to destroy…
Exploring the two beautiful waterfalls in Nothern Lombok — Sendang Gile & Tiu Kelep.
I had visited Lombok on two separate occasions before.  Once was to hike to the top of Mt. Rinjani; which to this day is one of the most intense hikes I've ever completed.  And once to explore the Sengiggi Beaches & the Immigration office in Mataram to extend my tourist visa while I was living on Gili Trawangan.  For my third visit to Lombok, I could not have been more stoked to experience something new.  I actually had never really seen pictures of these beauties, so I wasn't sure what to expect.  But I must saw I was completely blown away by the beauty of these waterfalls
The Drive to the Falls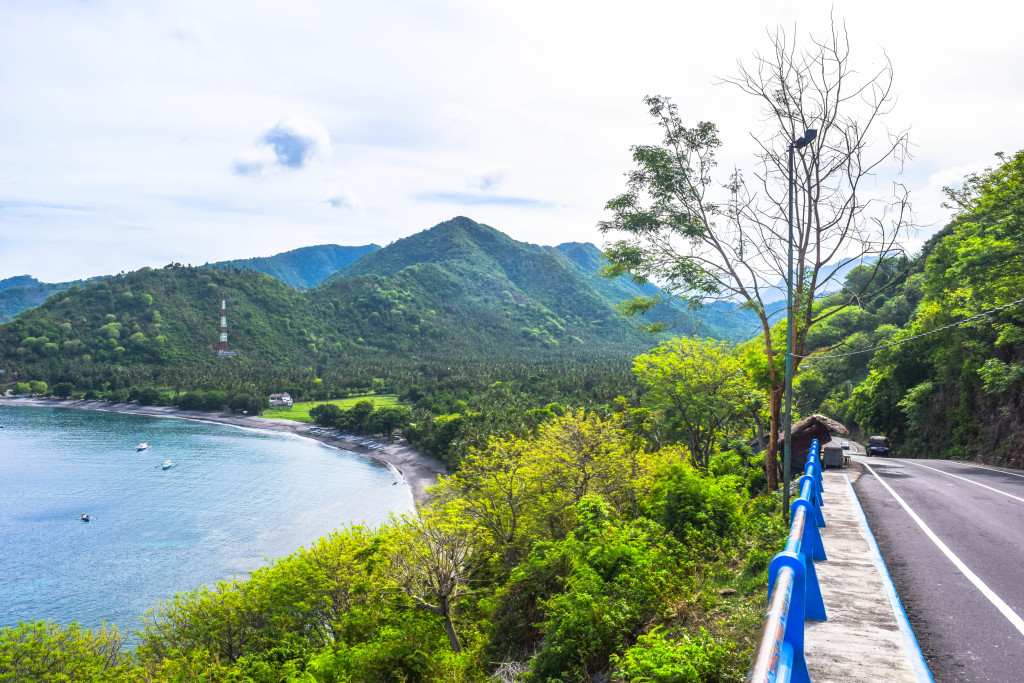 Our group jumped into our caravan and began the 1.5 – 2 hour drive to the waterfalls.  The drive along the Lombok coast is absolutely gorgeous.  Large green mountains, beautiful beaches, and heaps of coconut trees along the roads.
We stopped a couple times to take advantage of a some nice viewpoints. The hardest part about this drive for me was staring out at the Gili Islands.  \
Gili Trawangan.  My favorite place in South-East Asia.  I was so close.  Yet So far.
The Hike to Sendang Gile Waterfall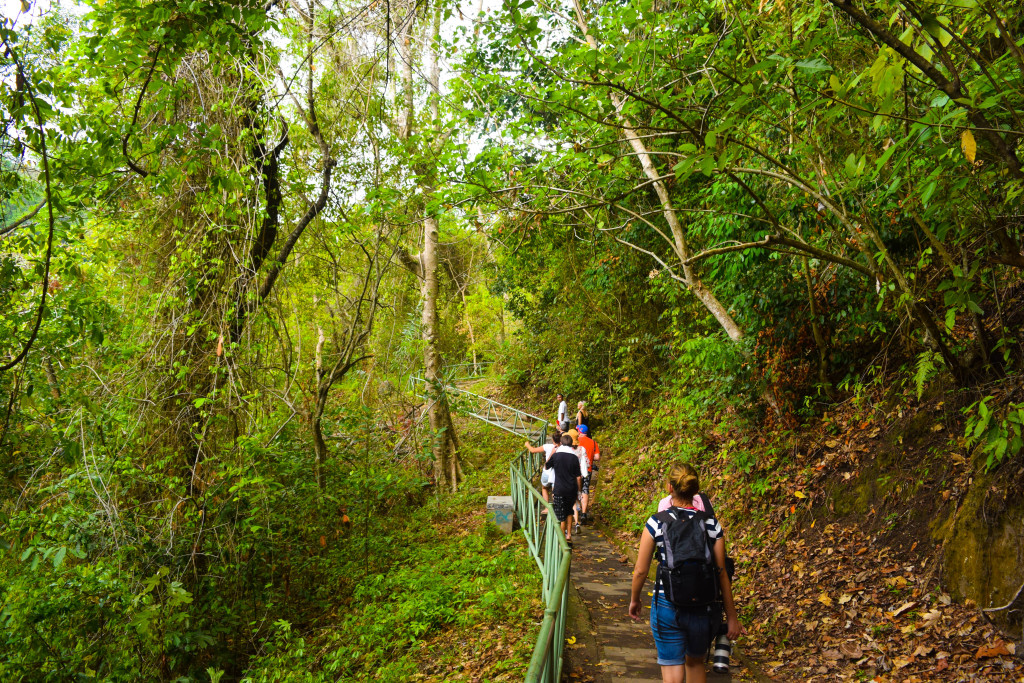 We drove up through the mountains to where we would begin the hike to the first waterfall.  It was a brief but beautiful hike down an easy trail, and soon were brought around to a stunning waterfall.  We couldn't swim here, so we just  spent about 15-20 minutes doing what bloggers do best — snapping pictures, videos, and various selfies.
The surrounding area was gorgeous and green.  It was incredible to breathe in the fresh mountain air, hear the sound of rushing water, and take some pics of a beautiful sight.
Note: It was incredible to travel with a bunch of fellow bloggers who understand the need of capturing the perfect photo!
Getting Wet at Tiu Kelep Waterfalls
We continuted our trek through the jungle barefoot through the jungle.  We crossed rivers and streams until we were rewarded with one miraculous view.  I've seen heaps of waterfalls along my travels in South-East Asia, but the Tiu Kelep falls quickly became one of my favorites.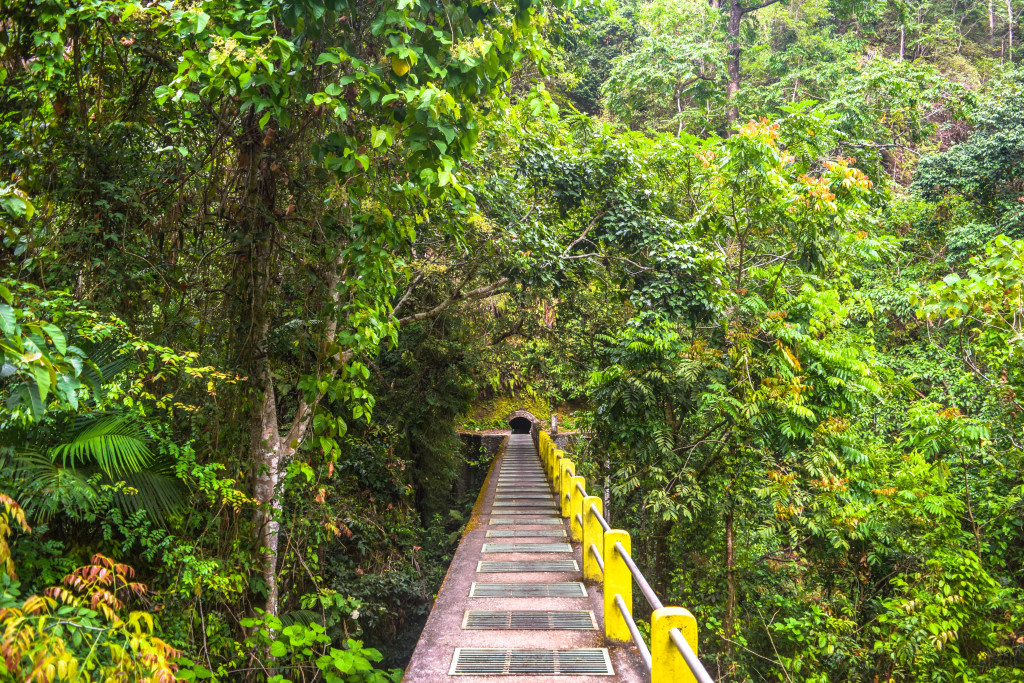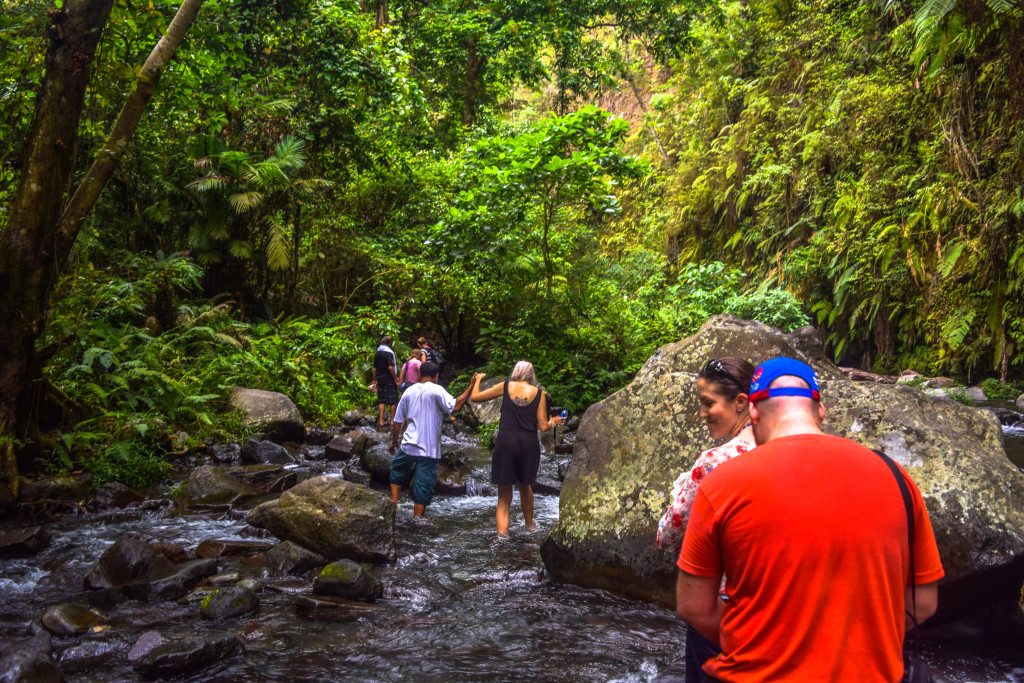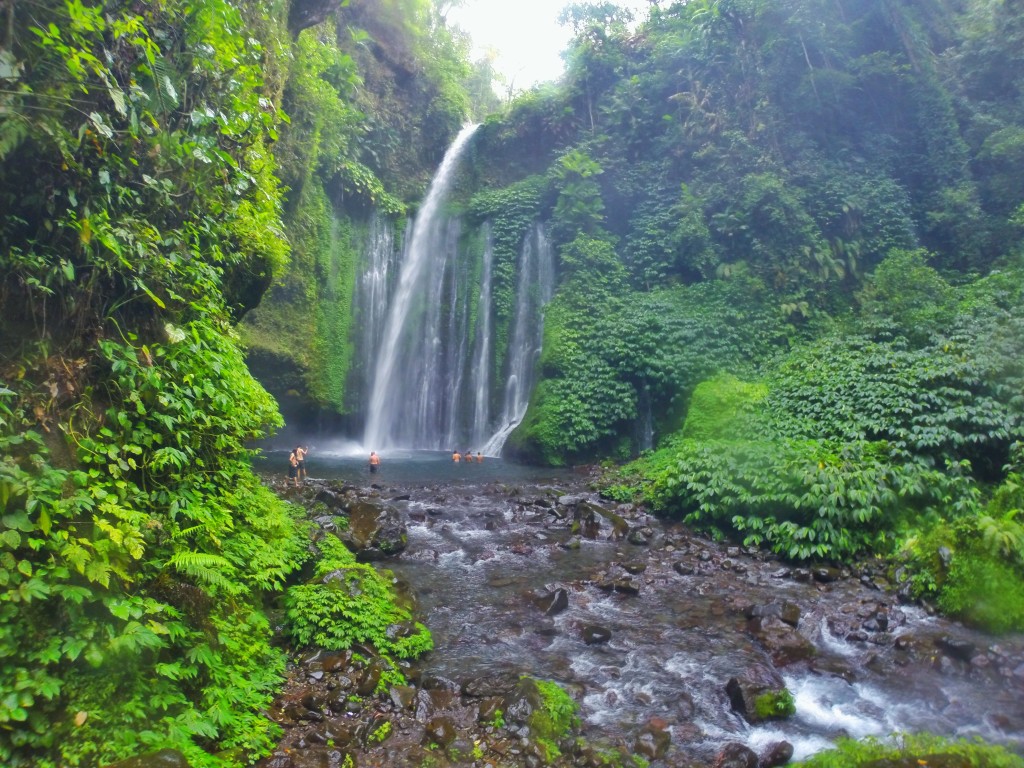 The water was absolutely freezing, but also pretty damn refreshing.  The majority of our crew braved the temperate water, and managed to take capture some pretty great pics.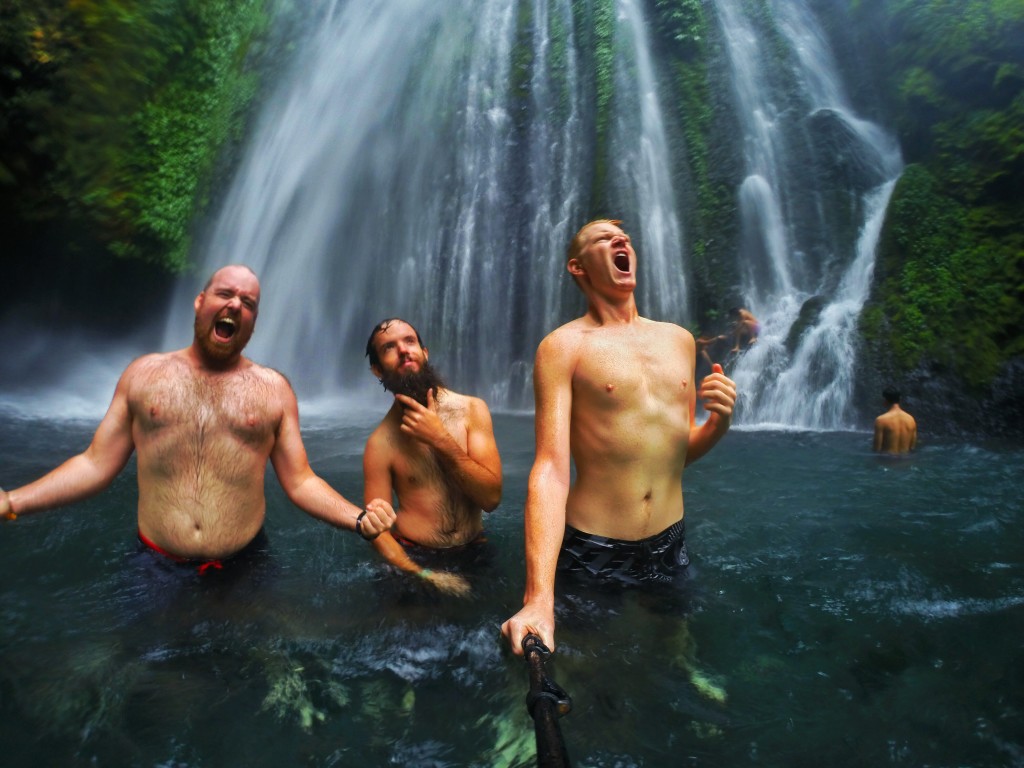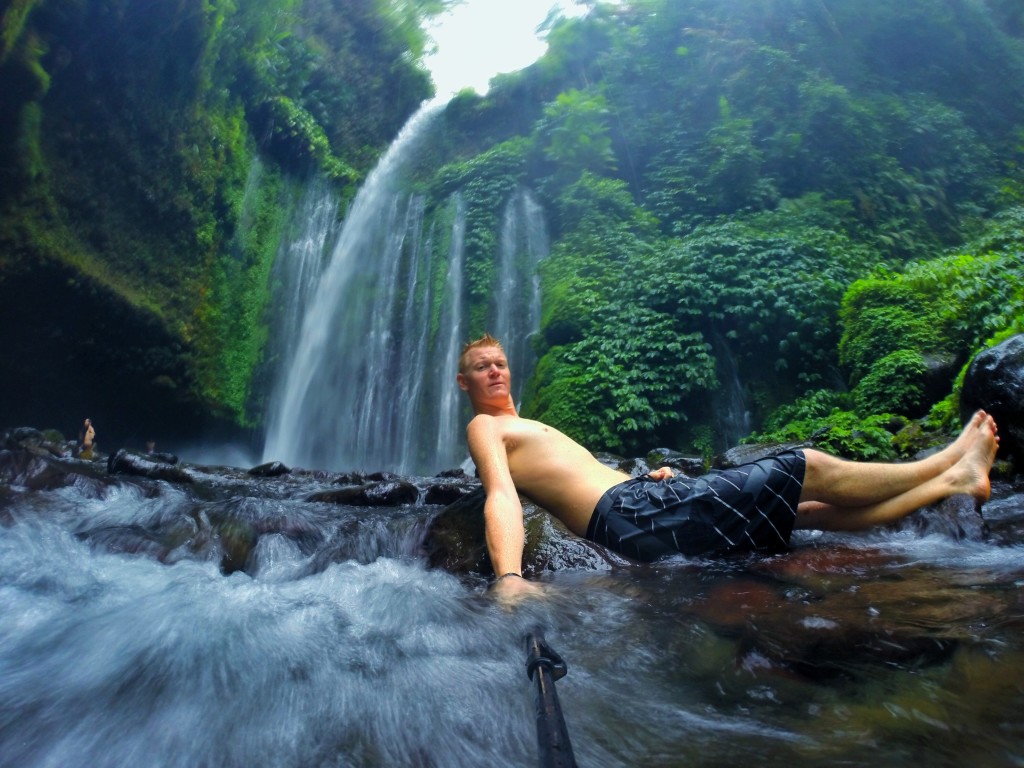 But this is when the day took a little turn.  RAIN.
Torrential Monsoon Season Rain.
We hiked back to restaurant in this unforgiving rain.  Not an inch of any of us were left dry.  What was even worse was that this is a group of travel bloggers and photographers.  We all tucked away our camera equipment, praying that our cameras would be left unharmed.  I had a protective cover over my backpack, but unforunately for me that didn't help all that much.  I've been dealing with problems with my Nikon DSLR ever since.  I don't think it's completely ruined, but it's been a pain in the ass.
But we made it back to the restaurant, attempted to dry off, and enjoyed a decent meal.  We even got to visit a local "village", but too be honest, it did seem kind of staged as just a touristy attraction, but that was just a general opinion.  We hopped back in our caravan, and made the 2-hour journey back to our Hotel to shower, relax, and get ready for dinner at a local restaurant.
We made it back to the Hotel just in time for this beauty of a sunset…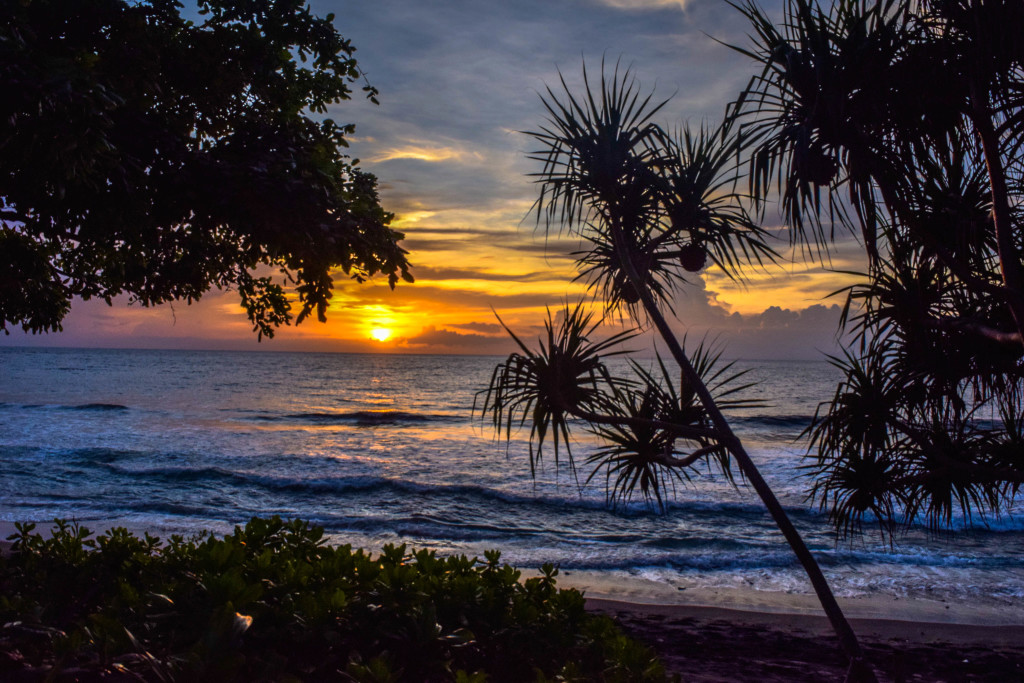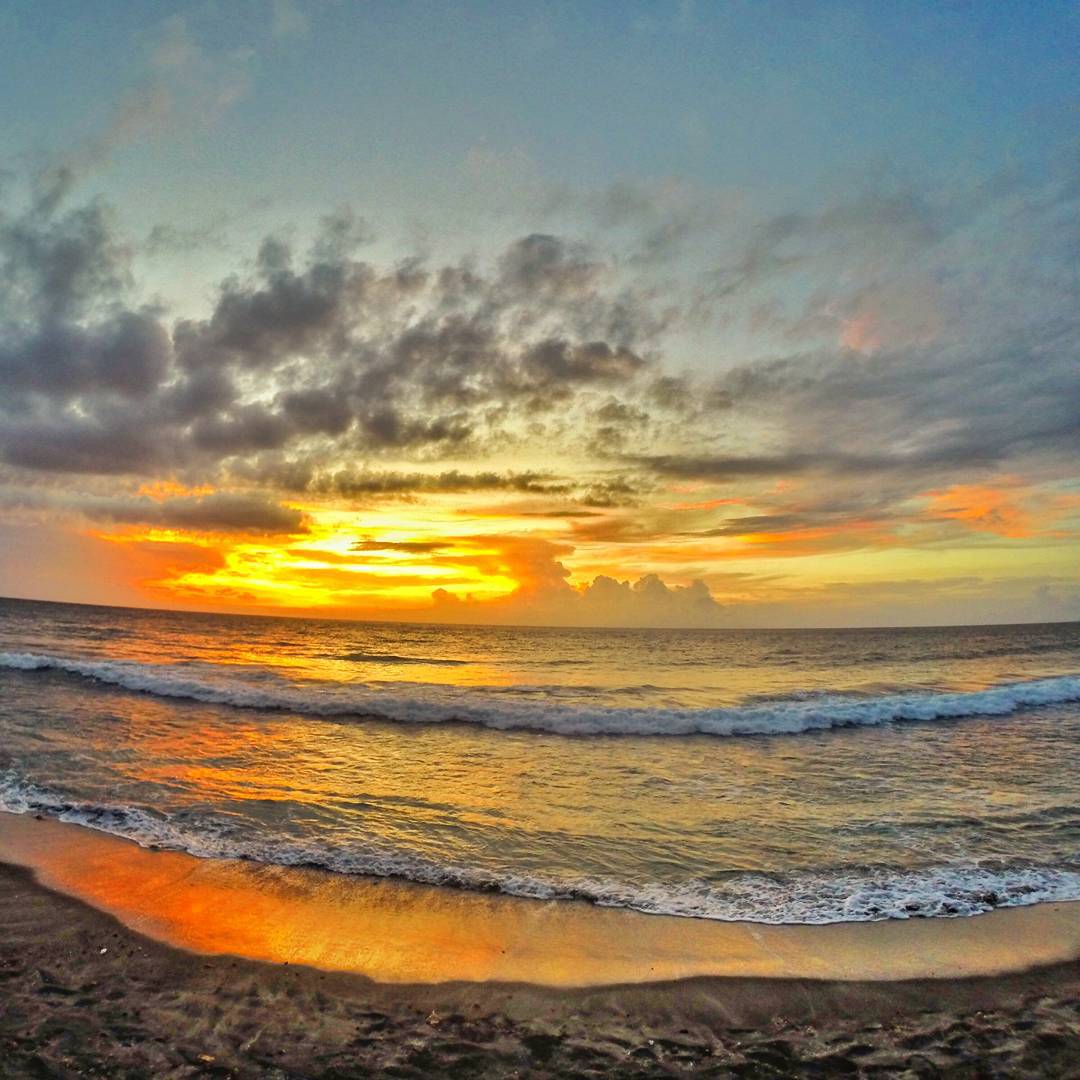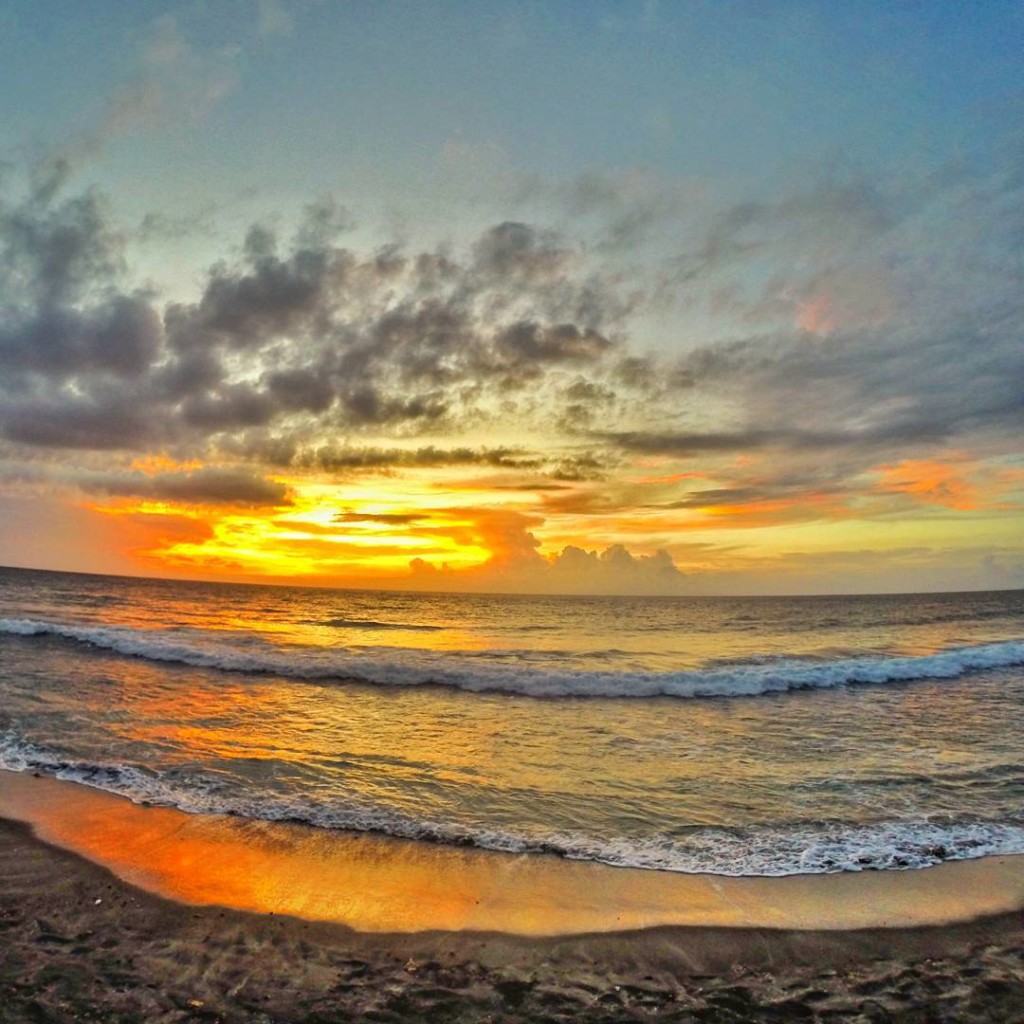 Overall, the day was pretty damn awesome.  Would I have preferred for it to rain a little less?  Absolutely.  But you can't complain about it.
One of the best aspects of the day and it's unpredictable weather was watching how our group reacted to the difficult situation.  No one complained.  No one was bitchy.  Everyone just laughed off the situation, and took it for what it was worth.  We are all travelers.  We know that when things don't go ideal, we go with the flow.  I know a lot of people would have complained the entire time, and it would ruin their entire day.  But everyone in our crew handled it correctly.  We go through it, laughed it off, and know we have a good story.    
https://www.jonesaroundtheworld.com/wp-content/uploads/2015/12/DSC_0233.jpg
4000
6000
Dave
https://www.jonesaroundtheworld.com/wp-content/uploads/2017/03/logotry-1-1-300x106.png
Dave
2015-12-12 00:52:58
2016-09-30 10:58:07
Sendang Gile & Tiu Kelep Waterfalls: Exploring North Lombok