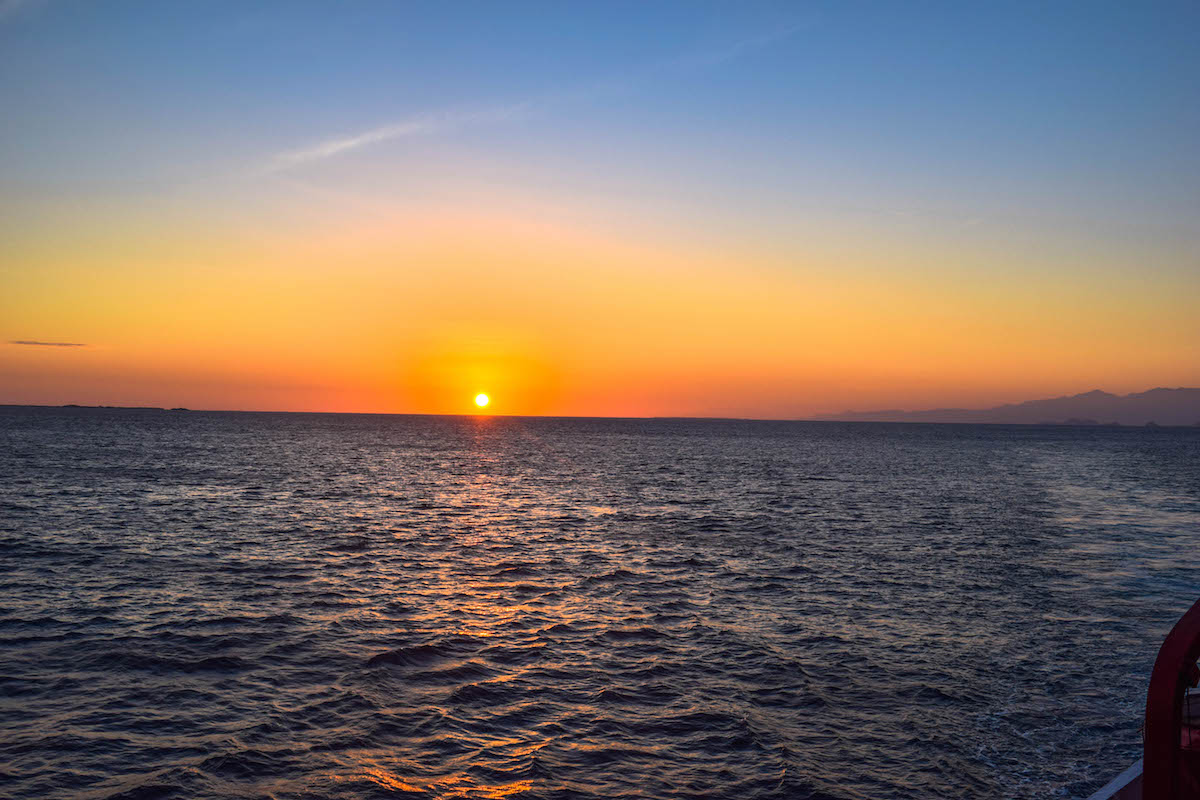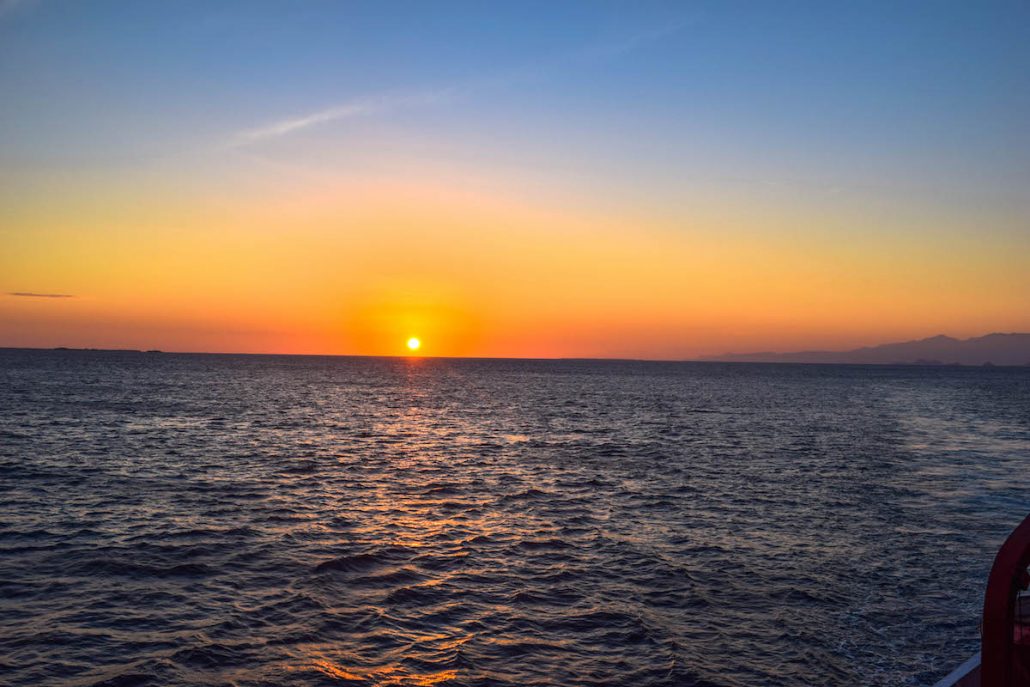 Bali, also known as "the islands of the Gods", is one of the beautiful, fun, and captivating places in the entire world! From it's rich culture, spectacular landscape, and delicious food – anyone who descends upon Bali once will almost certainly be making a return visit.
I've spent a lot of time exploring this island paradise during my year backpacking in South-East Asia, and it's honestly one of my favorite places I've ever been. One of the best things to do on Bali is renting a Moto, exploring all the awesome beaches, temples, and diverse landscape. Bali was actually one of the first places I truly learned to ride a Moto, and while it can be very intimidating at first, I think it's super easy!
With that being said, Bali is actually notorious for travelers getting into moto accidents, and becoming severely injured or even die! For example, if you Google "GoFundMe Bali Accident", you're guaranteed to find hundreds of people trying to raise funds to pay for expensive hospital bills or funeral costs! :-(
Now, I don't want that to stop you from exploring Bali on a Moto though, because it really is one of the best adventures you can have not only in Bali, but in tons of places around the world!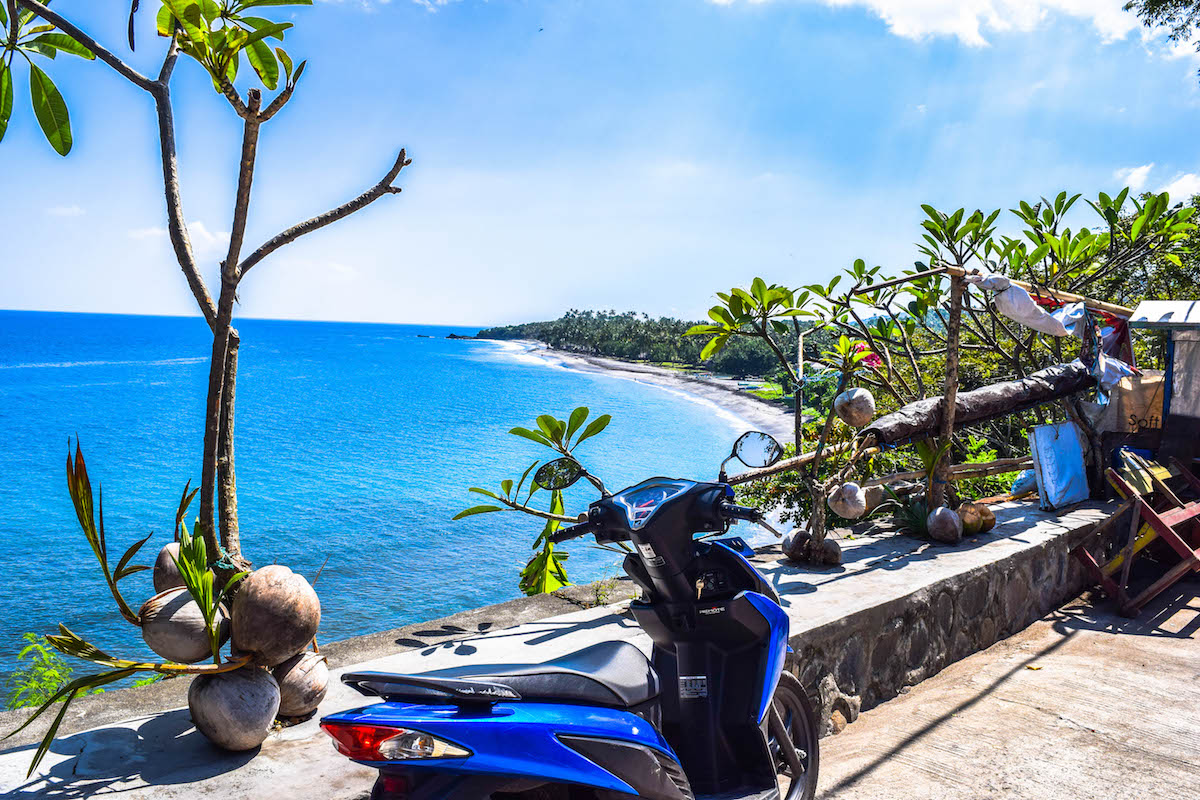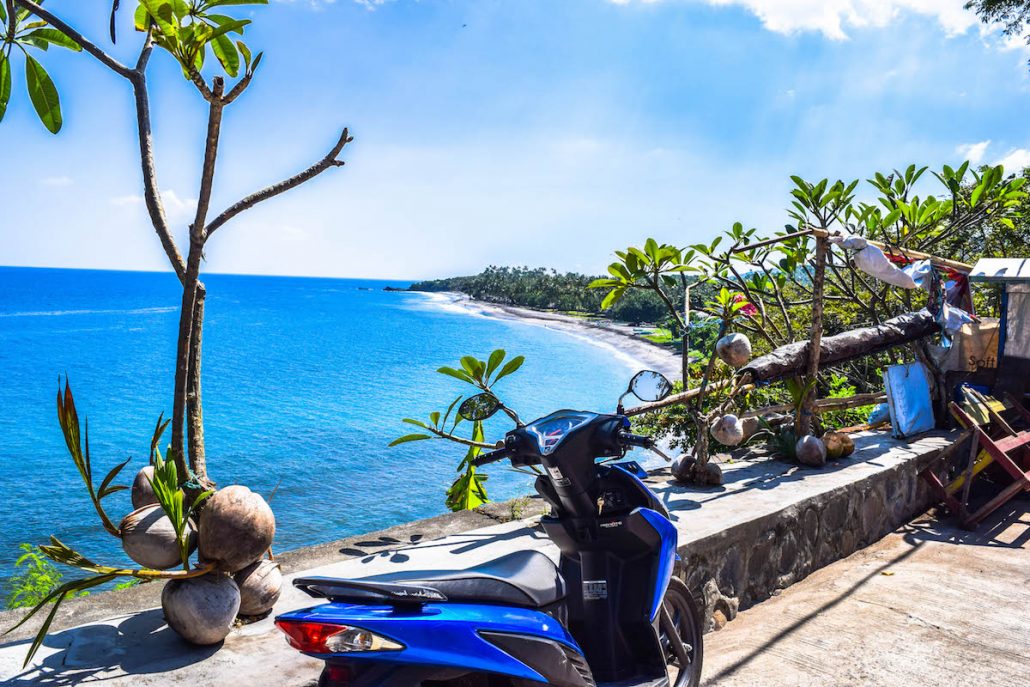 ---
Where To Rent a Moto
This will probably be the easiest task, because Moto rental places are just about everywhere in Bali! I always like to ask the hotel or hostel staff for recommendations! They normally have a friend that they like to work with, and tends to make the rental process super easy. The past few times I visited Bali I stayed primarily in Sanur, Seminyak, Ubud, and Uluwatu, and all of these places had plenty of local shops to choose from.
Cost: Typically around 50-75,000 IDR per day + cost of gasoline (12-15,000 IDR per liter). Make sure you shop around so you don't get taken advantage of. Remember that bartering is a huge part of the culture in Indonesia!
---
The Best Places To Drive
Uluwatu
Having a moto is basically a must when you're down in Ulutwatu! If you don't rent one, you basically can't do anything. The accommodation is spread-out around, and none of the places are really walking distance. Check out my article about the Best Things To Do in Uluwatu!
---
Ubud Rice Terraces
Just a short moto drive away from the Ubud main area you'll find these stunning rice terraces! This is a must for anyone visiting Bali, but there's also some other really great roads around Ubud that are super fun to drive around! My friends and I spent hours just cruising around with no destination in mind. It was a ton of fun, and we saw heaps of cool stuff that a lot of tourists don't typically see. Read my 3-Day Ubud Itinerary.
---
Tanah Lot Temple
I drove all the way from Seminyak – Tanah Lot to explore the temple during the sunset, and I would highly recommend it. The drive is super easy, you'll pass by heaps of beautiful rice terraces along the way. It's a bit over an hour, but it goes by really quickly.
---
Now that I've gotten you a bit excited about your Moto adventures in Bali, I want to discuss a few important rules and tips to make sure you have a completely smooth Moto riding experience.
1 ) ALWAYS HAVE TRAVEL INSURANCE
The last thing you want to happen is to have issues on your trip and not be covered! While you might be able to find luxury hotels for the fraction of a cost in Bali, healthcare is not going to be as budget friendly. If you do get in a serious or even mind accident, you could be billed tens of thousands of dollars in emergency medical expenses.
I'd recommend checking out Generali Global Assistance. From my research and experience, they have some of the most competitive rates, best global coverage, and great payout options. I also love how they have three different coverage plans to fit your budget (Standard, Preferred, and Premium). There's 35 different assistance centers and a 24/7 emergency assistance hotline, so you know they take customer service very seriously! You can also reach out them on Facebook & Twitter to answer any questions you have.
When I was in Bali, my friend actually got in a bad accident from driving over a pothole when it was really dark. He was going a bit too fast (because he didn't listen to my advice), and got a bit scratched up. Fortunately for him, we didn't have to take him to the hospital, but it could have been much worse!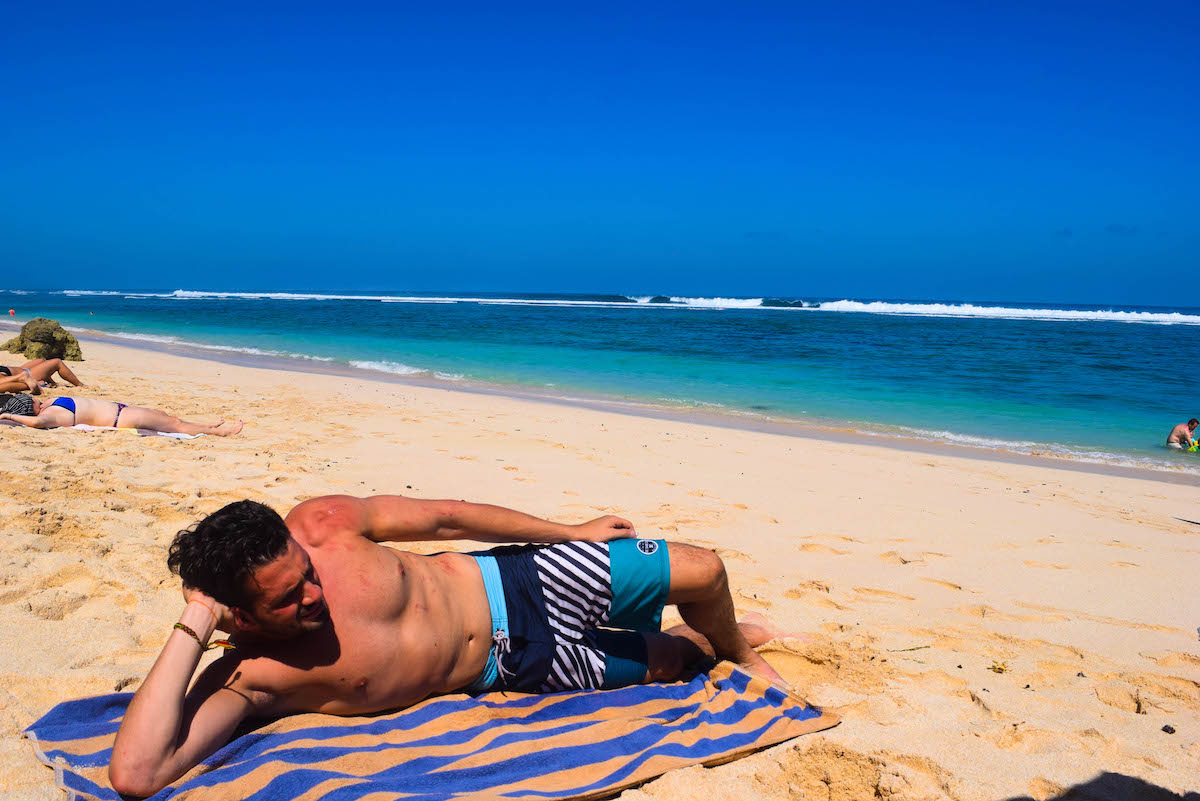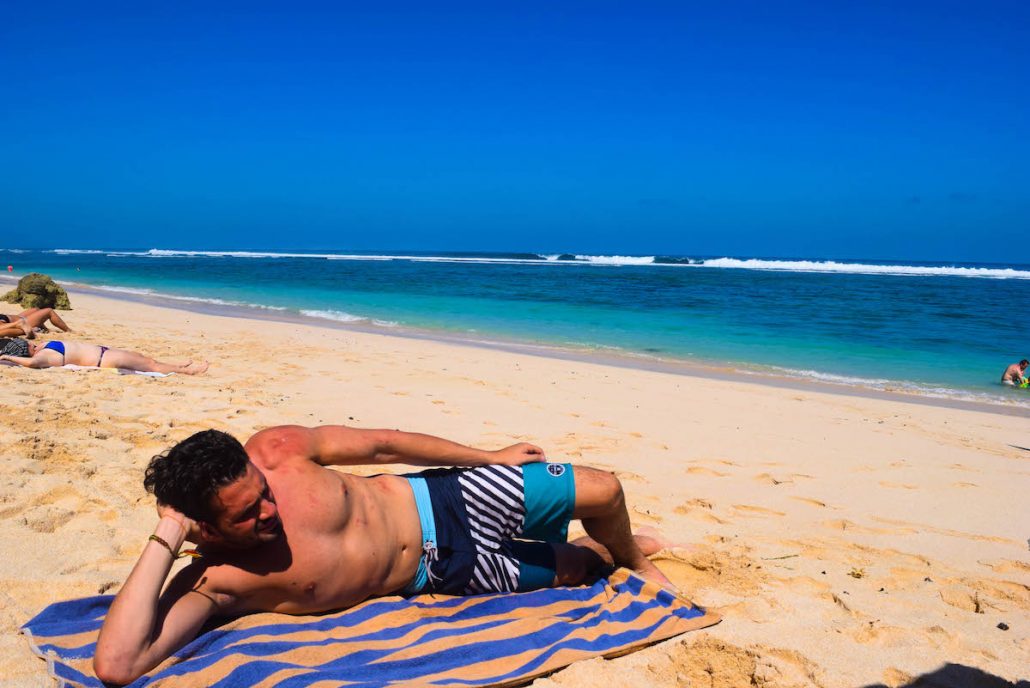 You should have traveler's insurance for more than just emergency reasons. If something happens and you need to delay your trip, cancel your trip, or have luggage / items stolen, you want to make sure you don't have to eat the cost of losing everything! I know a lot of travelers who have lost thousands of dollars because they thought their credit card provided insurance.
---
2 ) Buy an International Driver's License
YOU WILL GET PULLED OVER WHILE DRIVING AROUND BALI!!
The local cops in Bali are…how should I say this? Well, they can be rather CORRUPT. Not all of them, but there's a huge issue with cops extorting money out of tourists and travelers.
I've been stopped pretty much every time I ride around Bali, but if you have all the proper paperwork and a International Driver's License, you shouldn't have any problems! Most of the time they are just security check-points on major roads.
If you get pulled over and they are giving you hard-time…BRIBE THEM. Show them your wallet (which should only have around 50,000 IDR in it), and just say that's all you have. Hand them the bill, and just to drive off. Be respectful, be apologetic (cry if you can), and they normally will happily take the bribe!
---
3 ) DRIVE SLOW
I can't stress this one enough! You are a tourist in a foreign country, and you can't drive like a maniac. While I do think there are some unfortunate accidents on moto's, I honestly believe that 95% of injuries in Bali are caused by reckless driving.
Remember…you are on vacation! What's the rush…? Take your time, enjoy the ride, and simply drive as safe as possible! There are a lot of windy roads and dirt paths around Bali, if you're a smart driver than you most shouldn't encounter any issues.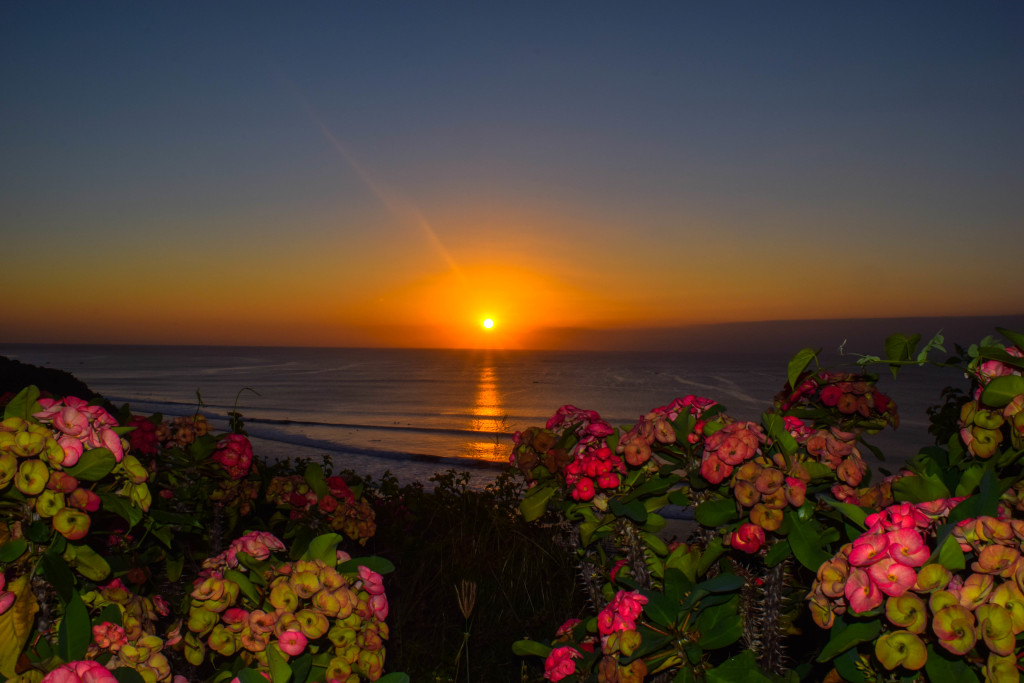 ---
4 ) Don't Drink & Drive
You shouldn't do it back in your home country, and you most certainly shouldn't while you're traveling. You're not only risking your own life, but your'e putting everyone else driving around you in danger! I'm sure I could find countless stories about people who have lost loved ones from drunk drivers, but I'm sure you've heard them just as much as I have. Just don't do it!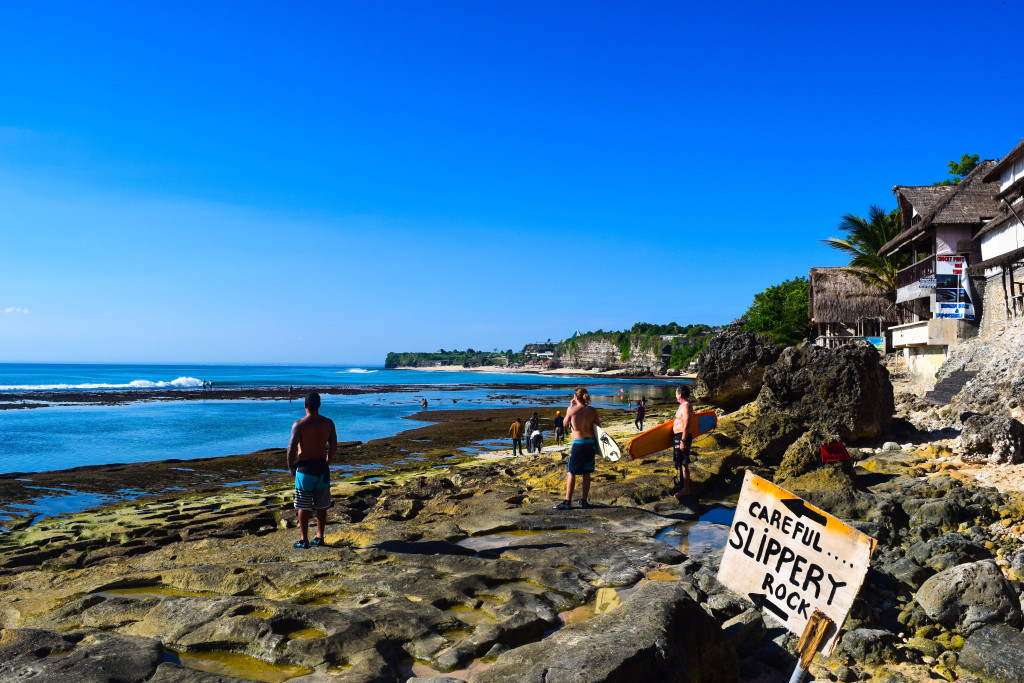 ---
5 ) No Distractions While Driving
I know everyone is obsessed with social-media these days (myself included) *Follow Me On Instagram ;-)*, but please don't use your phones or cameras while you're driving. If you ever want to take a picture, just pull to the side of the road and take the picture. I can't tell you how many times I've seen people take photos, Snapchats, or GoPro Selfies while they're driving. It's a mistake.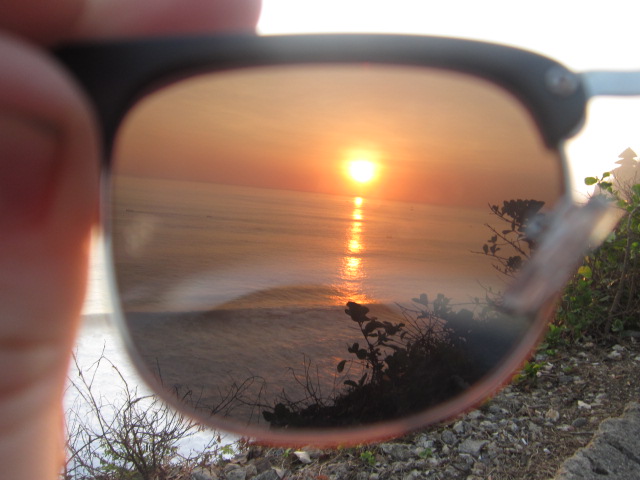 ---
If you follow all of these recommendations, and visit the same places that I went to, I can guarantee you will fall in love with exploring Bali by Moto! It really is one of the most amazing adventures I've had in my travels, and I can't wait to get back to the Island of the Gods for further explorations.
Heading to the Gili Islands during your trip in Bali? Read my articles:
Thanks so much for reading, and as always if you have any questions about what you read feel free to send me an email!
---
Disclosure: This post was sponsored by the people over at Generali Global Assistance to discuss the importance of having travel-insurance when heading abroad.
Follow them on Facebook & Twitter
SHARE THIS ARTICLE!
https://www.jonesaroundtheworld.com/wp-content/uploads/2017/04/DSC_0646.jpg
800
1200
Dave
https://www.jonesaroundtheworld.com/wp-content/uploads/2017/03/logotry-1-1-300x106.png
Dave
2017-05-11 23:23:44
2019-12-12 05:50:33
The Beginner's Guide to Exploring Bali on a Moto