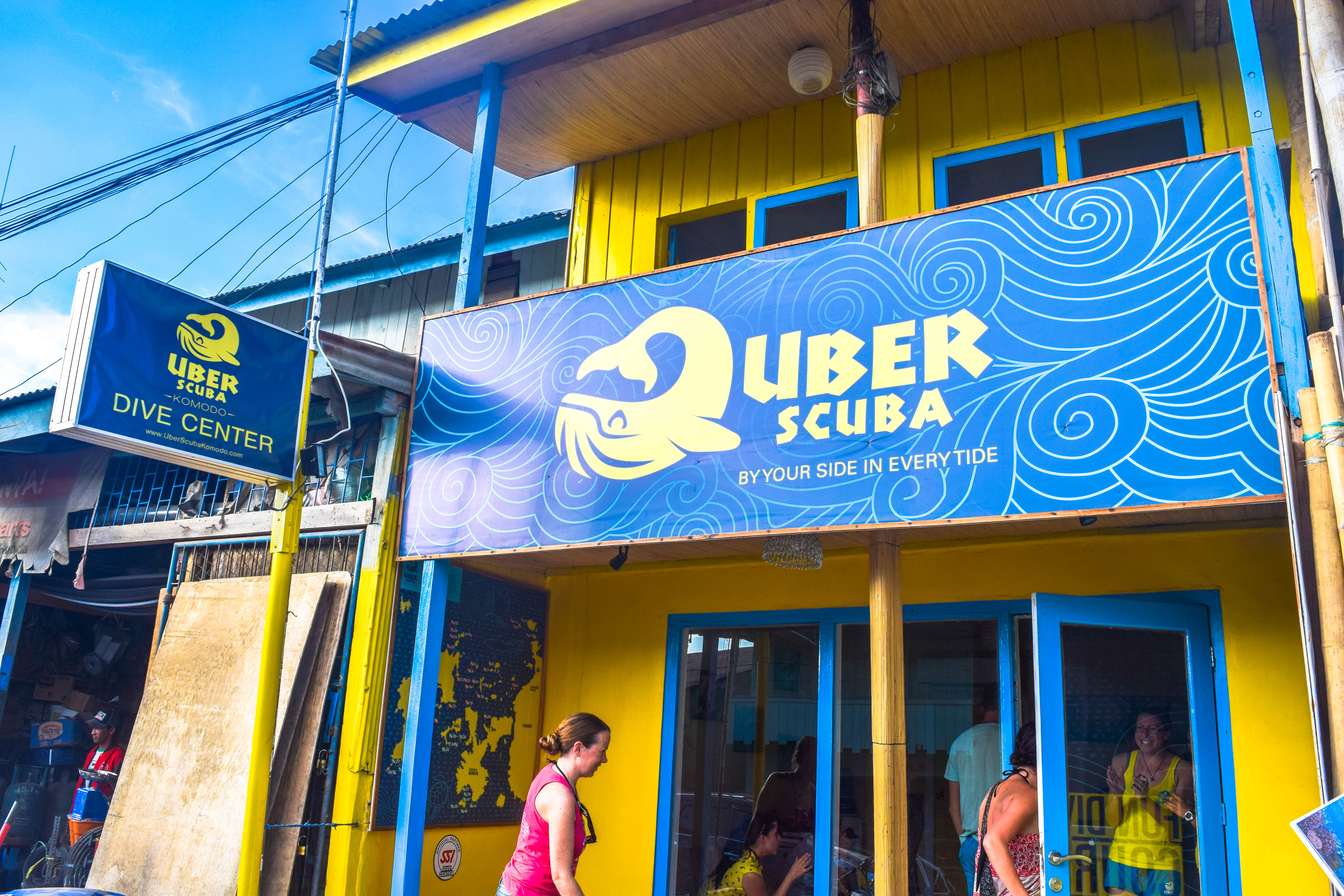 I had just finished an incredible 4 day trip sailing from Lombok – Flores, and I thought my adventures on a boat were finished.  I was wrong.  So very wrong.
Friends that I had met on the Komodo Tour decided to book a diving trip with Uber Scuba.  Two of them actually completed their Advanced Open Water Certification with them.  The friendly staff offered me a free snorkeling / freediving trip with them if I wrote a blog post about the experience!  How could I turn that down?  I can honestly say that it was one of the most epic days I've had while traveling Indonesia, and I'm stoked to tell you why.
Snorkeling, Free-Diving, and Scuba-Diving in Labuan Bajo is an absolute must during your trip to Indonesia.
[divider]
THE BOAT
I haven't been on many diving excursions before, but I was amazed about how great the Uber Scuba diving boat was.  It's named the "Iona", and it was recently completely renovated within the past year.  All my friends and I agreed it was probably the nicest dive boat they had ever been on.
It had a really comfortable seating area, clean flushing toilet, awesome sun deck, and spacious dive preparation area.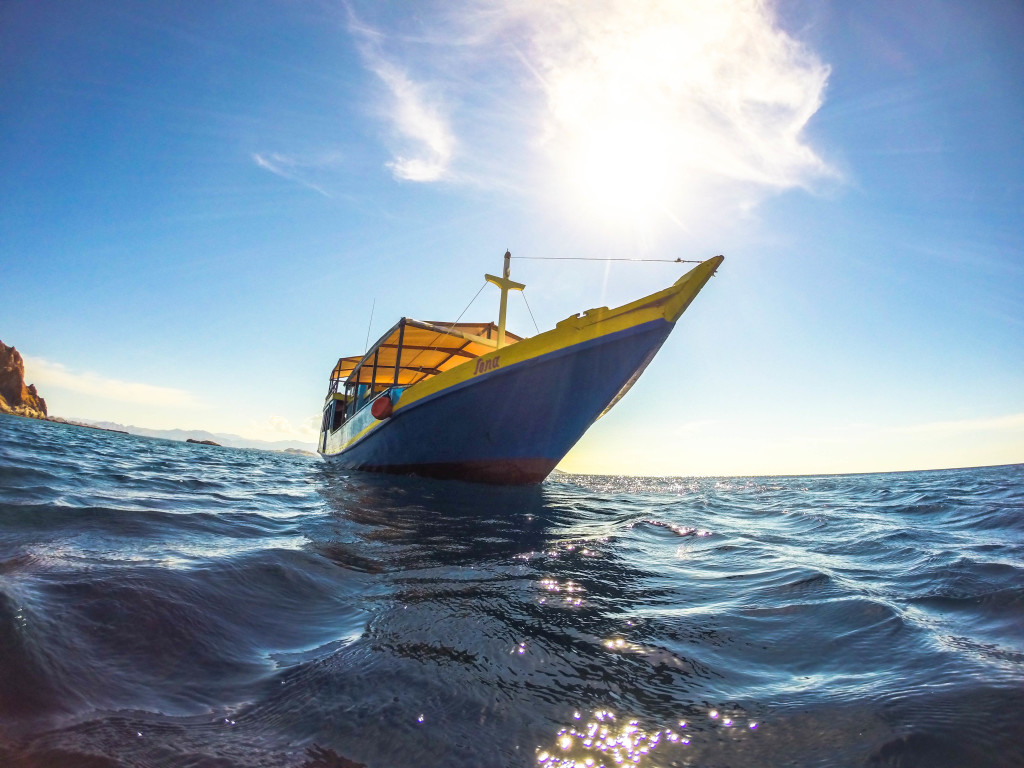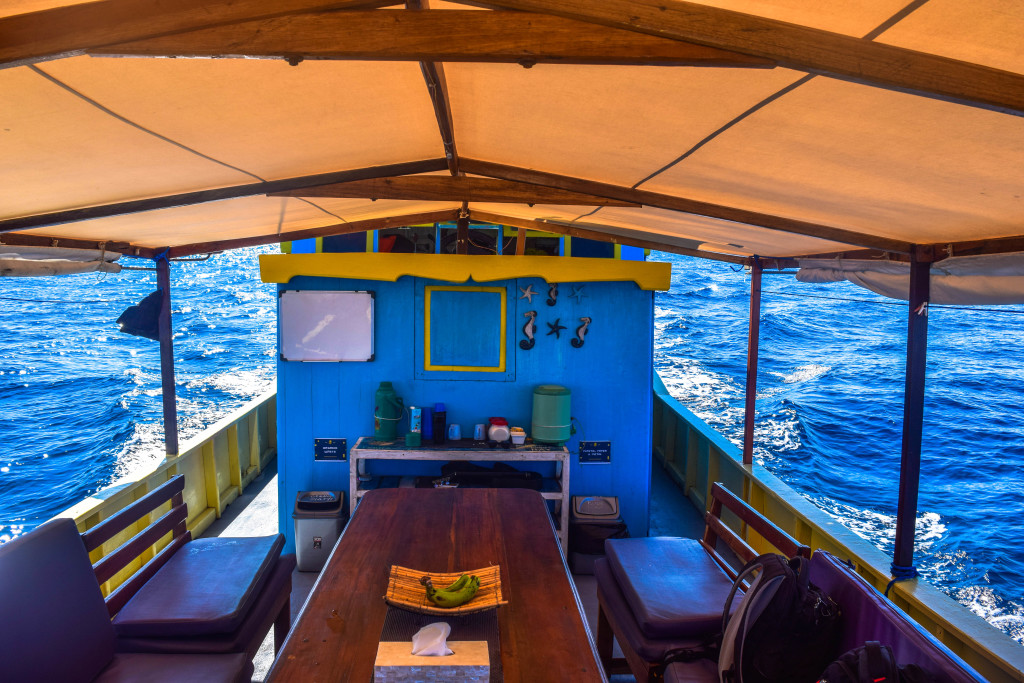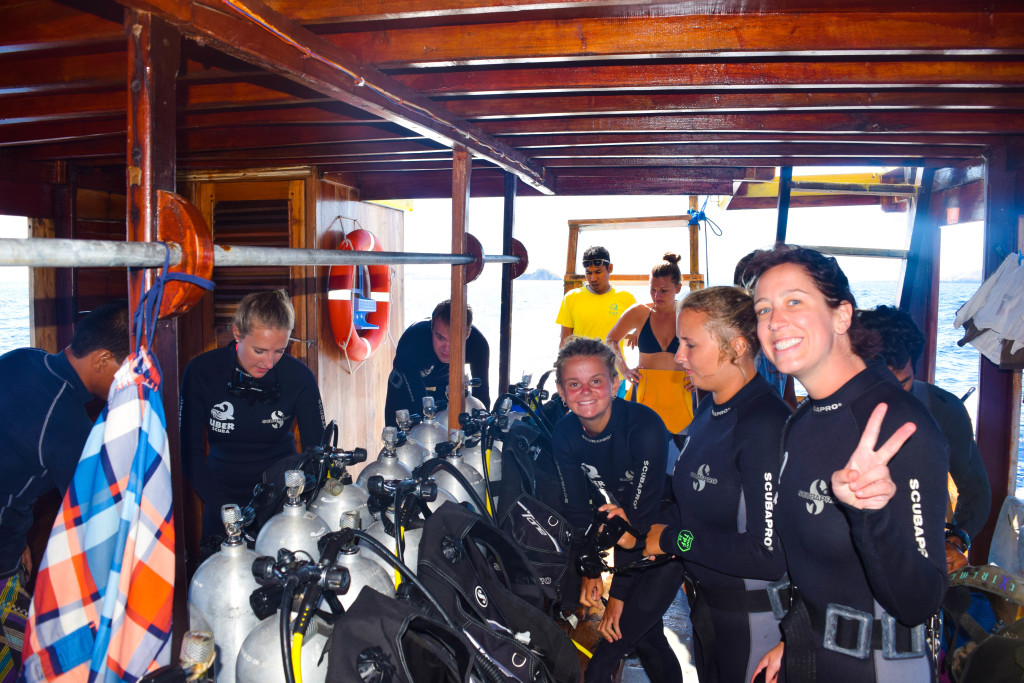 [divider]
THE FOOD & DRINKS
Before and after every single dive, we had something to eat.  It was great to walk on the boat in the morning and have donuts and bananas waiting for us.  As well as unlimited fresh drinking water, coffee, and tea.
After the first dive, they had delicious watermelon for us.
After the second dive, lunch was served — it was DELICIOUS.
After the third and final dive, they had pancakes with nutella or jam for us, and the option to purchase some beer for the ride back to Labuan Bajo.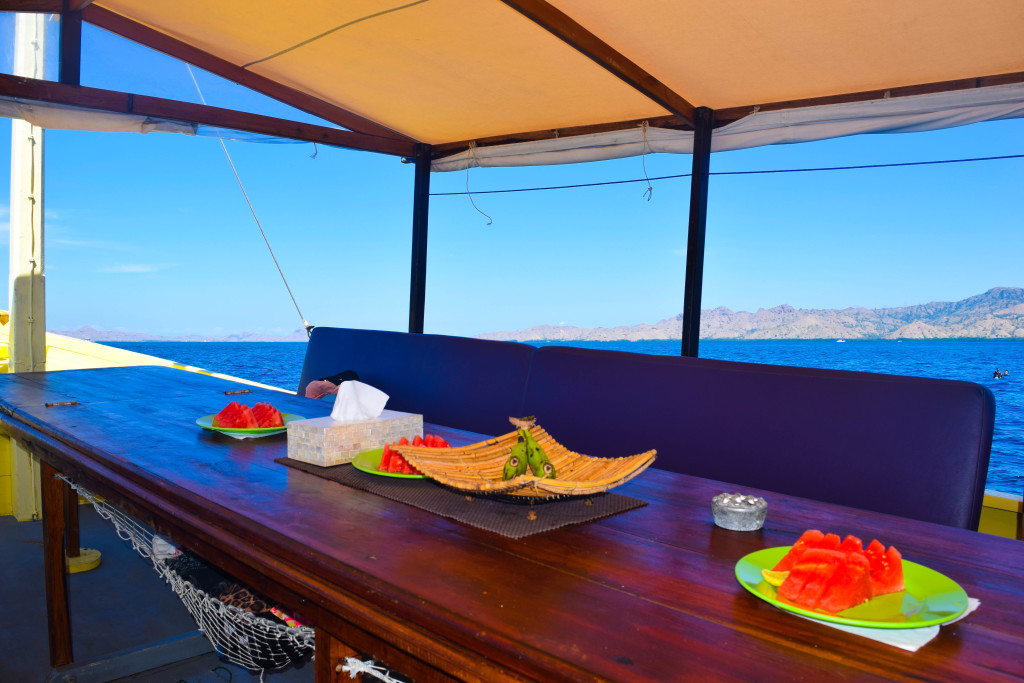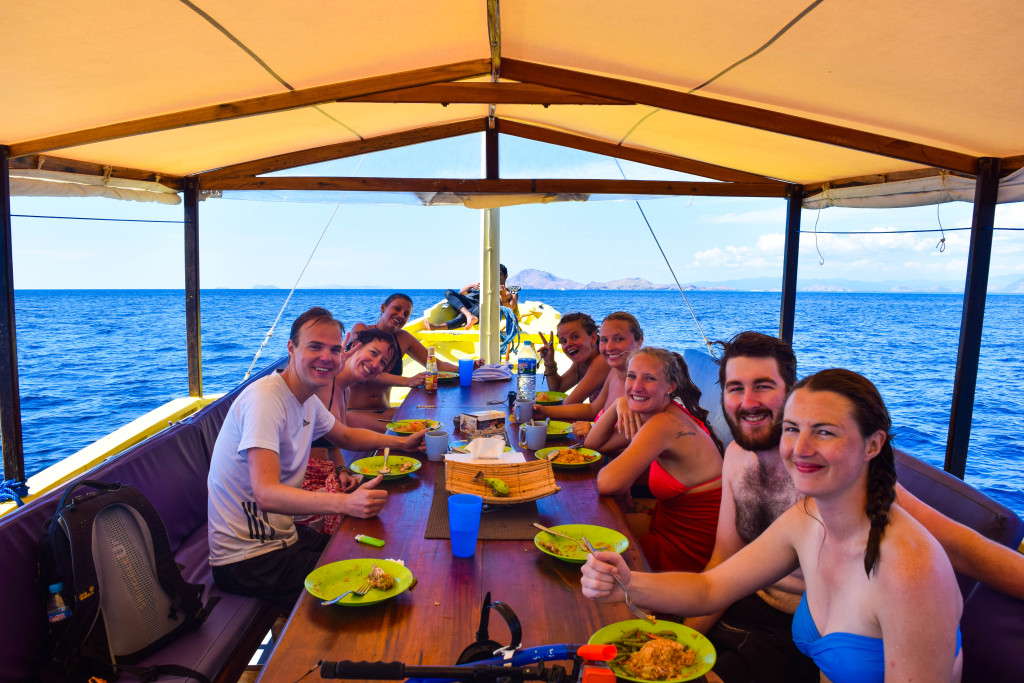 [divider]
THE STAFF
The Uber Scuba staff really know their stuff.  The main divemaster Adrian was instructing the Advanced Open Water Course, and she was really friendly, helpful, and knowledgeable.  I listened to a couple of her lessons for the course on buoyancy, negative entry, and a couple other diving topics.  I can't dive because of a hearing condition, but it was still really cool to listen to her.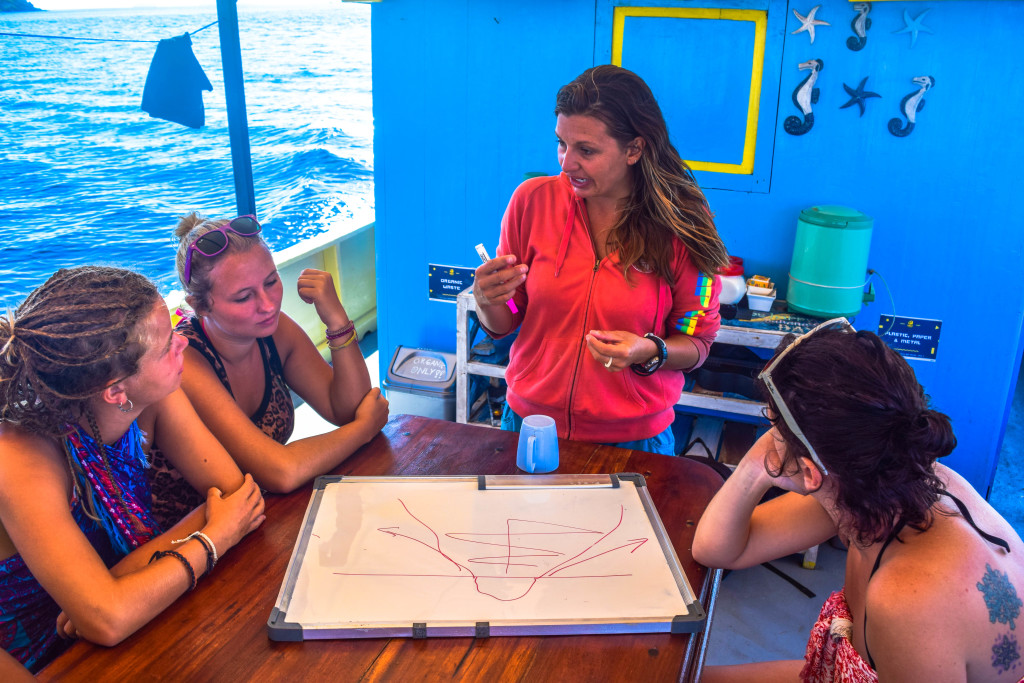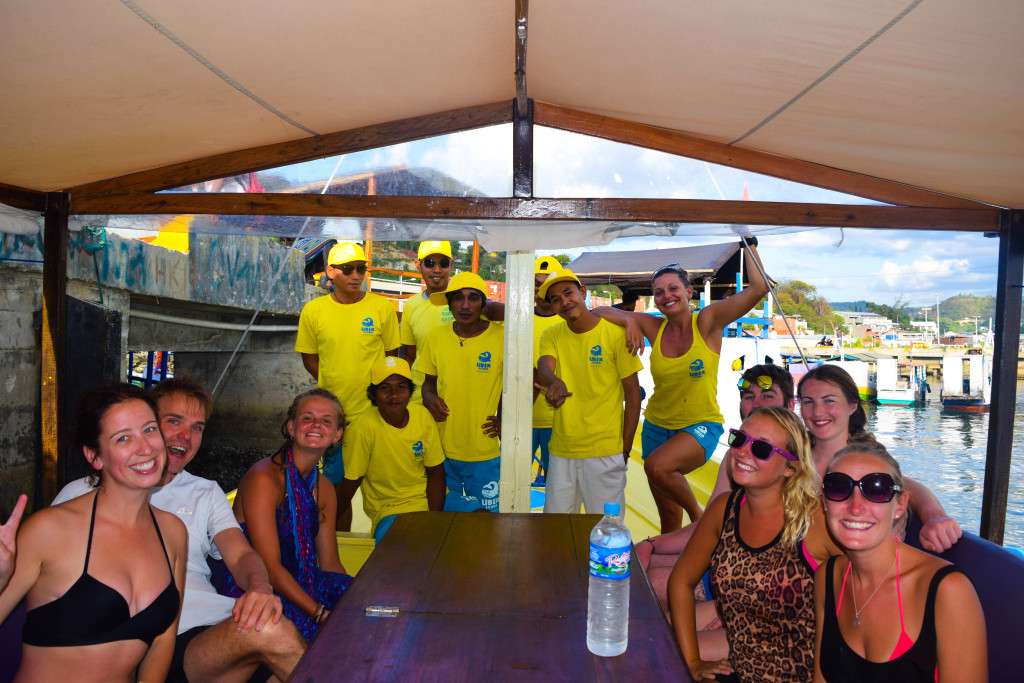 [divider]
DIVE 1 — MANTA POINT
If you read my Komodo Island Trip Review, you'll know I wasn't lucky enough to see a Manta on the trip.  After listening to the instructor, we discovered it's not the best time of the year to see them.  She said it really just depends on luck, and I'm happy to share that I finally got to swim with a Manta Ray.  
The two other freedivers and myself were only fortunate to see one, and it flew under us pretty quick and effortlessly.  But I was able to snag one shot.  It was pretty deep, but at least I got one photo!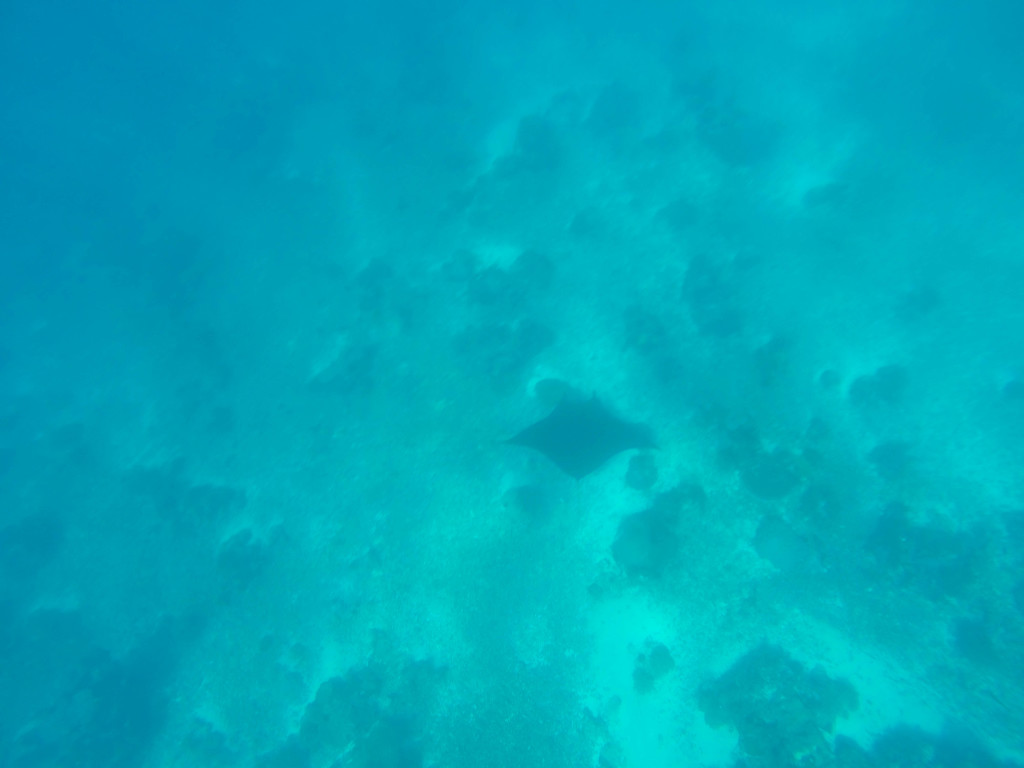 [divider]
DIVE 2 — BATU BALONG
Without a doubt, this was by the BEST SNORKELING OF MY ENTIRE LIFE!  I would encourage everyone to travel to Indonesia, just to be able to visit this amazing place.  From the boat, it might just look like a random rock, but underneath you'll find the most amazing collection of coral, fish, and biodiversity.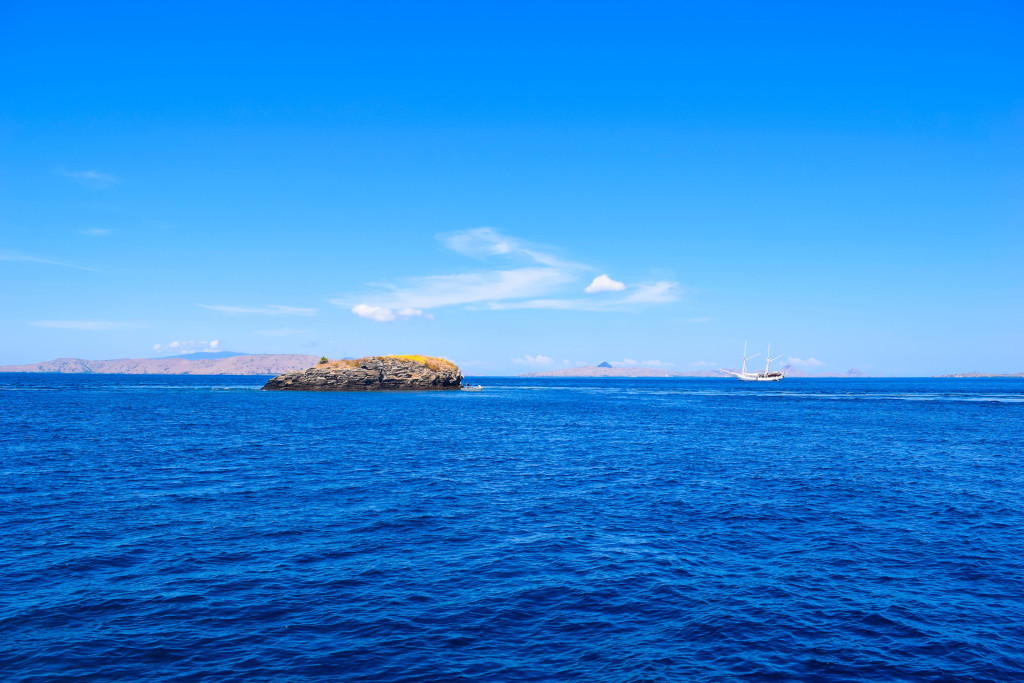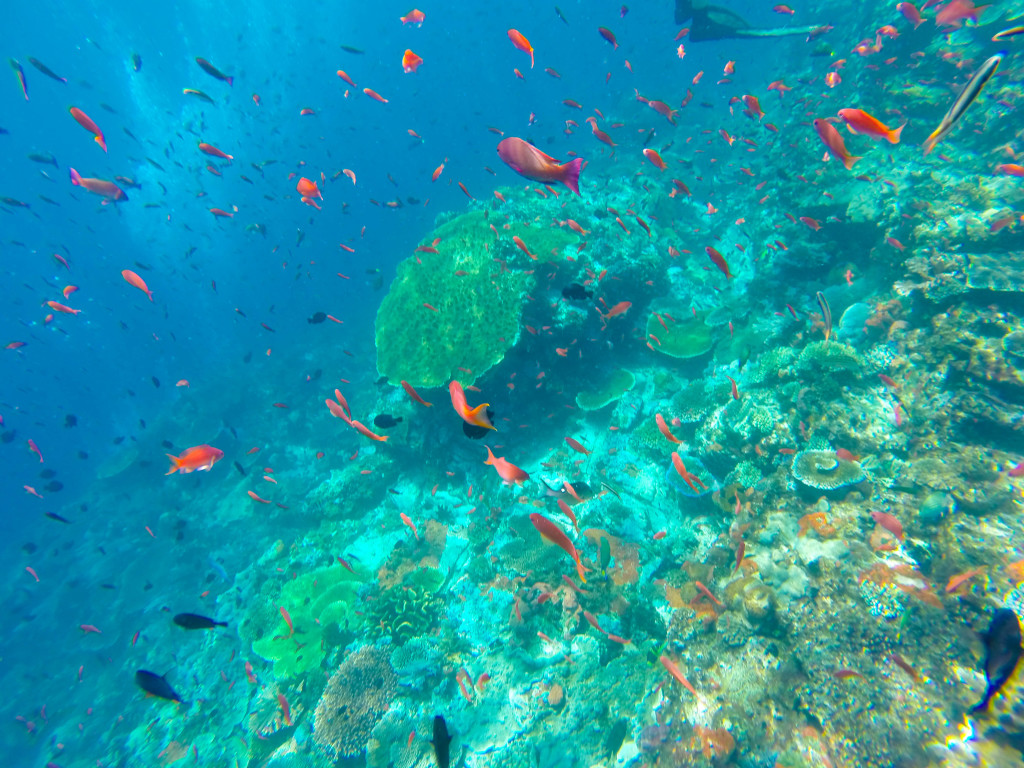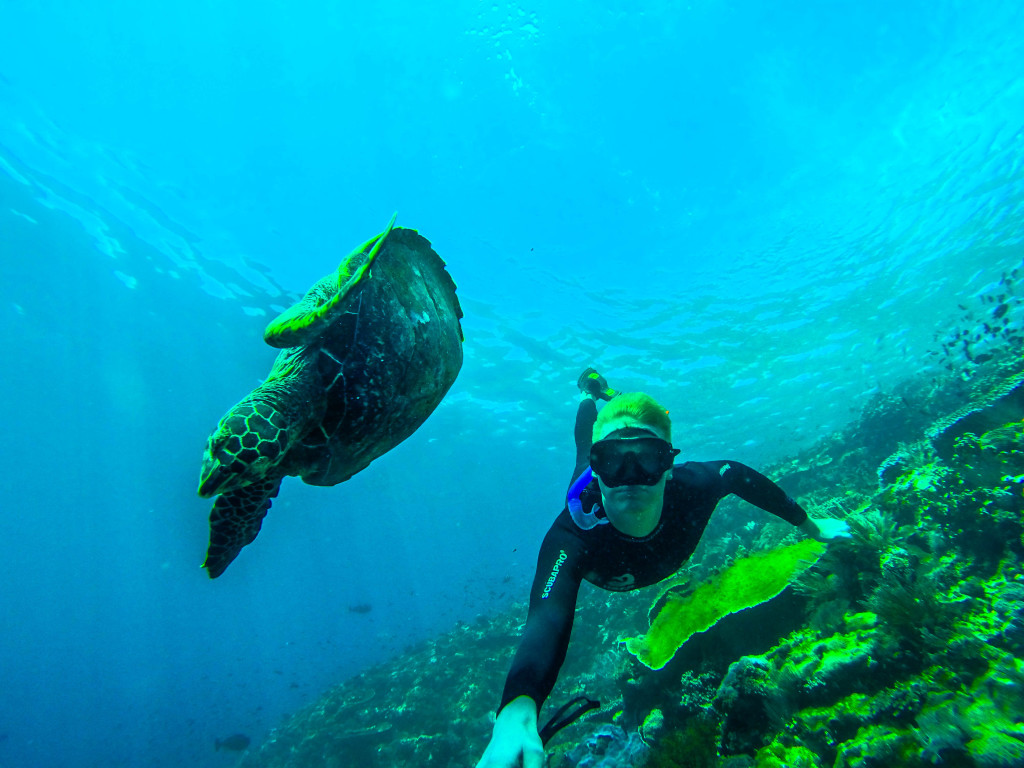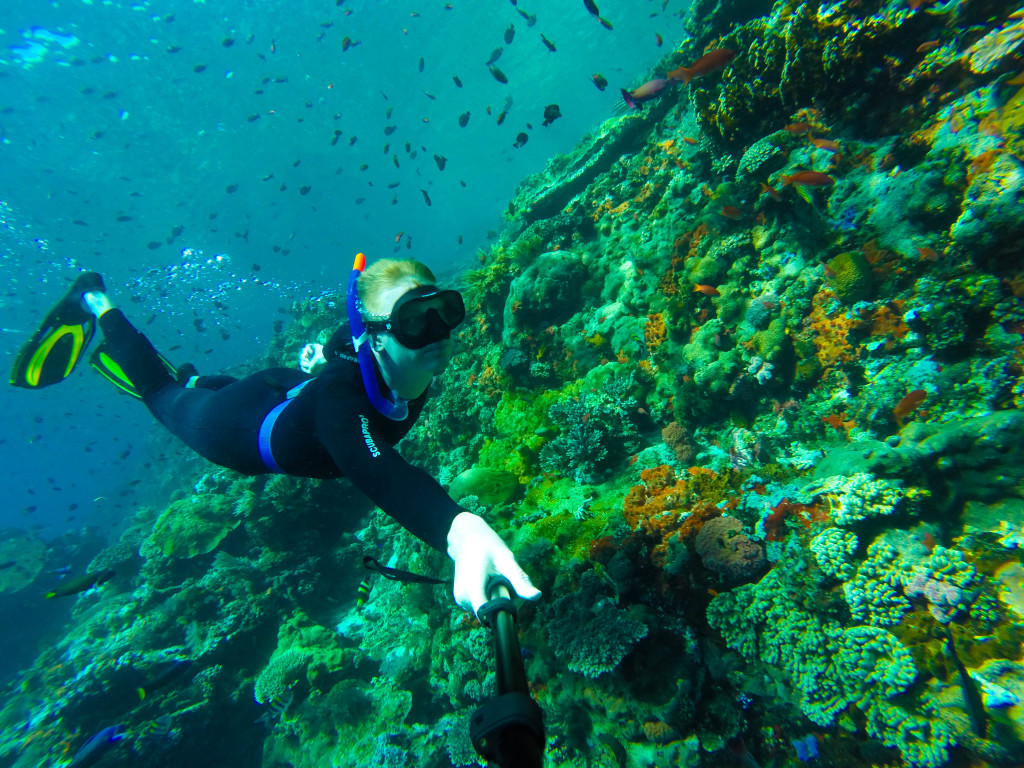 [divider]
DIVE 3 — MINI WALL
After visiting the Batu Balong dive spot, we made our way to our last stop.  To be perfectly honest, it was a little disappointing — but only because we had just seen one of the craziest snorkeling locations I've ever seen.  It was still beautiful, with lots to see, and it is the spot where I really pushed the limits of my freediving abilities.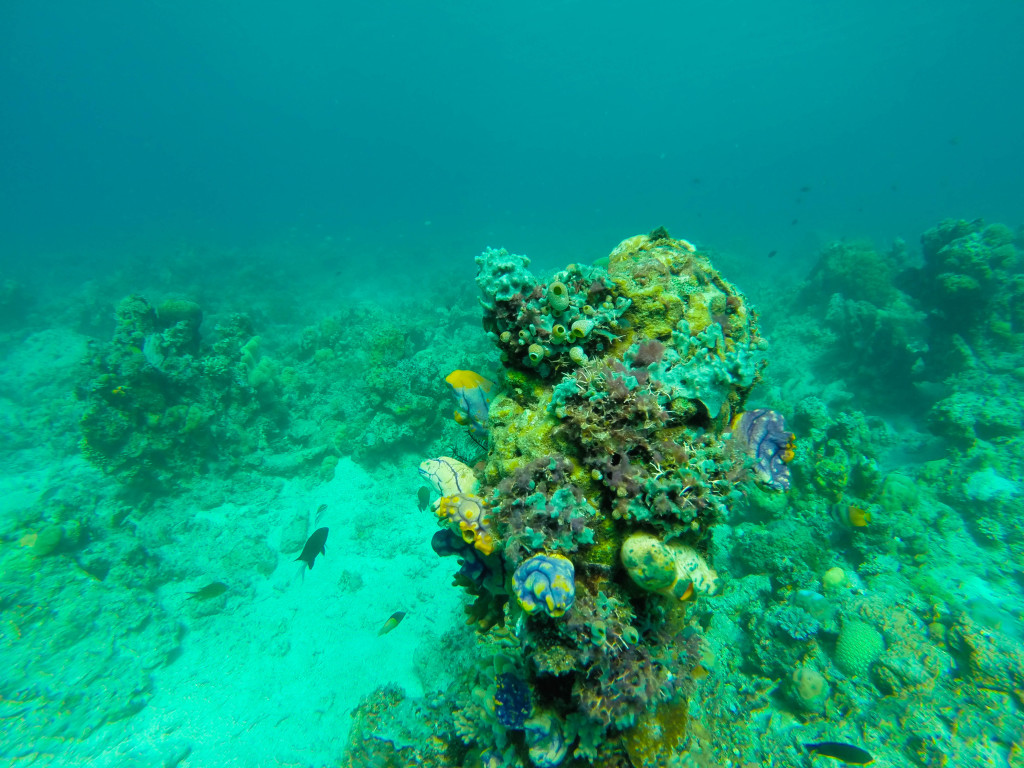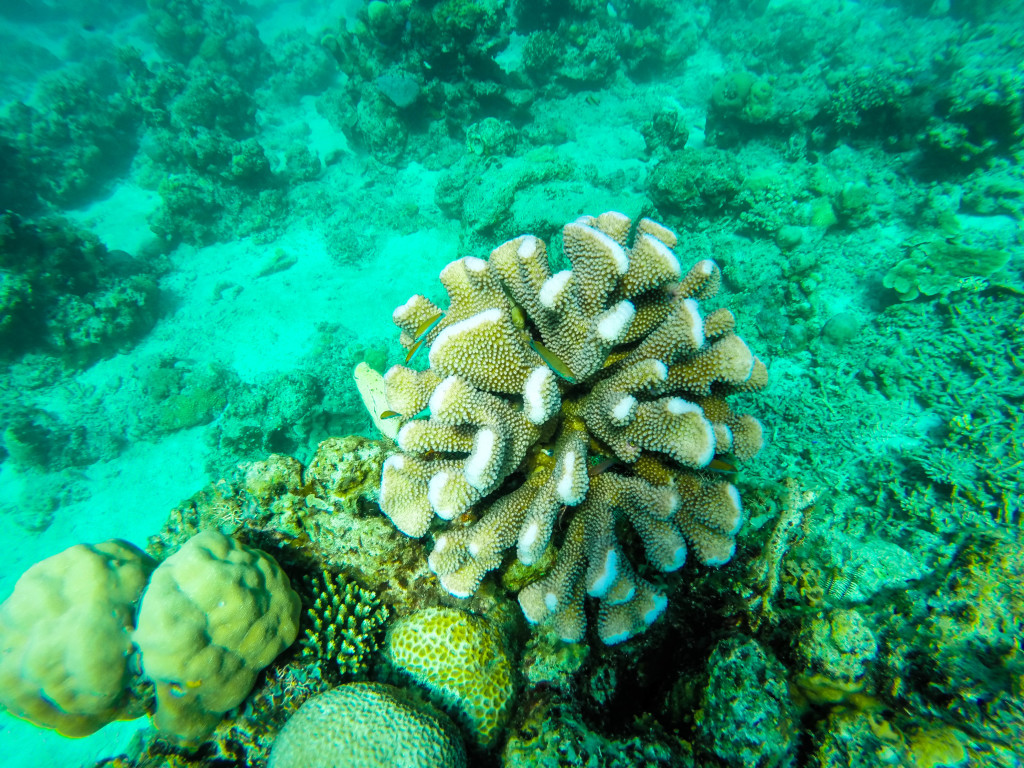 [divider]
CONCLUSION
Although I didn't actually scuba dive, the entire experience of Freediving Komodo with Uber Scuba was absolutely incredible.  From the comfortable boat, helpful staff, delicious food, and stunning snorkeling — I can see why Komodo is ranked as one of the top 10 diving locations in the world.
Finding Uber Scuba could not be easier.  They are located right on the main street when you exit the main port.  Their address is:
Uber Scuba Komodo Dive Center, Jl. Soekarno Hatta, Komodo National Park, Labuan Bajo, Nusa Tenggara Timur 86554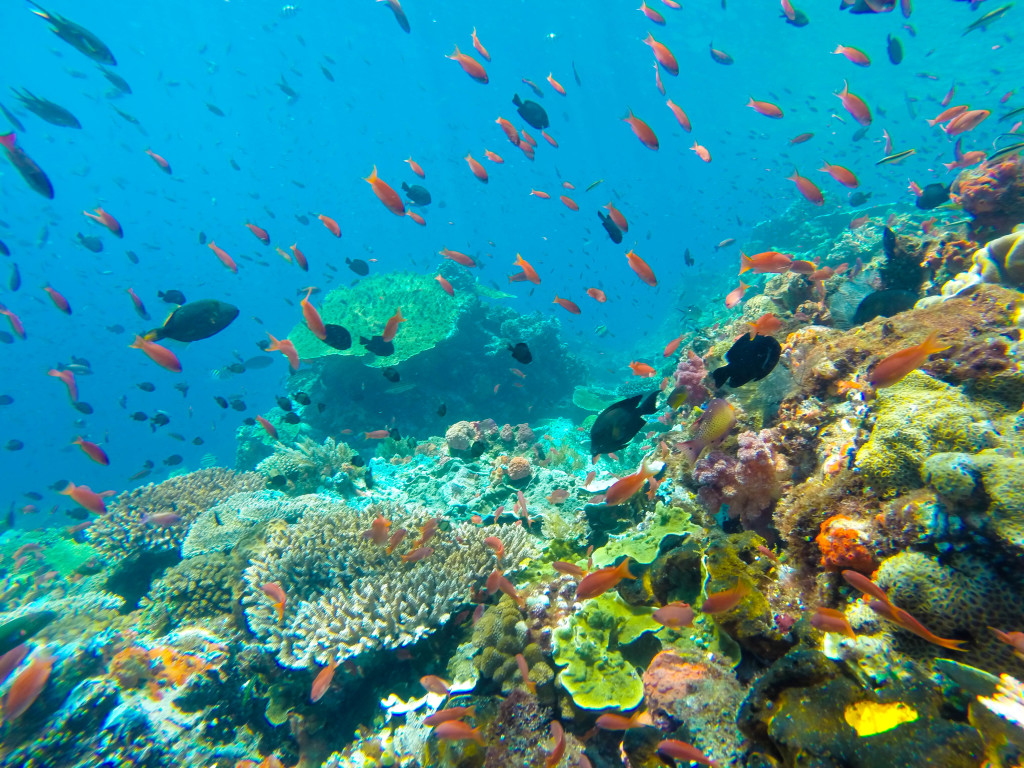 [divider]
[shareaholic app="share_buttons" id="7411671″]
Like this post?  Follow me on Facebook & Twitter for more adventures Around The World… 
https://www.jonesaroundtheworld.com/wp-content/uploads/2015/07/DSC_1210.jpg
4000
6000
Dave
https://www.jonesaroundtheworld.com/wp-content/uploads/2017/03/logotry-1-1-300x106.png
Dave
2015-07-04 04:27:58
2015-10-16 10:18:15
Uber Scuba Diving in Labuan Bajo, Flores