As Claude Von Stroke accepted his award for America's Best DJ before his set on Friday night, I thought to myself…it won't be long until Dirtybird Campout starts receiving it's own awards for becoming one of the best festivals in America. While this was only the 2nd edition of DBC, everything went without a hiccup and rewarded it's attendees with one fantastic festival experience…
Dirtybird Campout was hands down one of the most ridiculously fun & epic weekends of my life.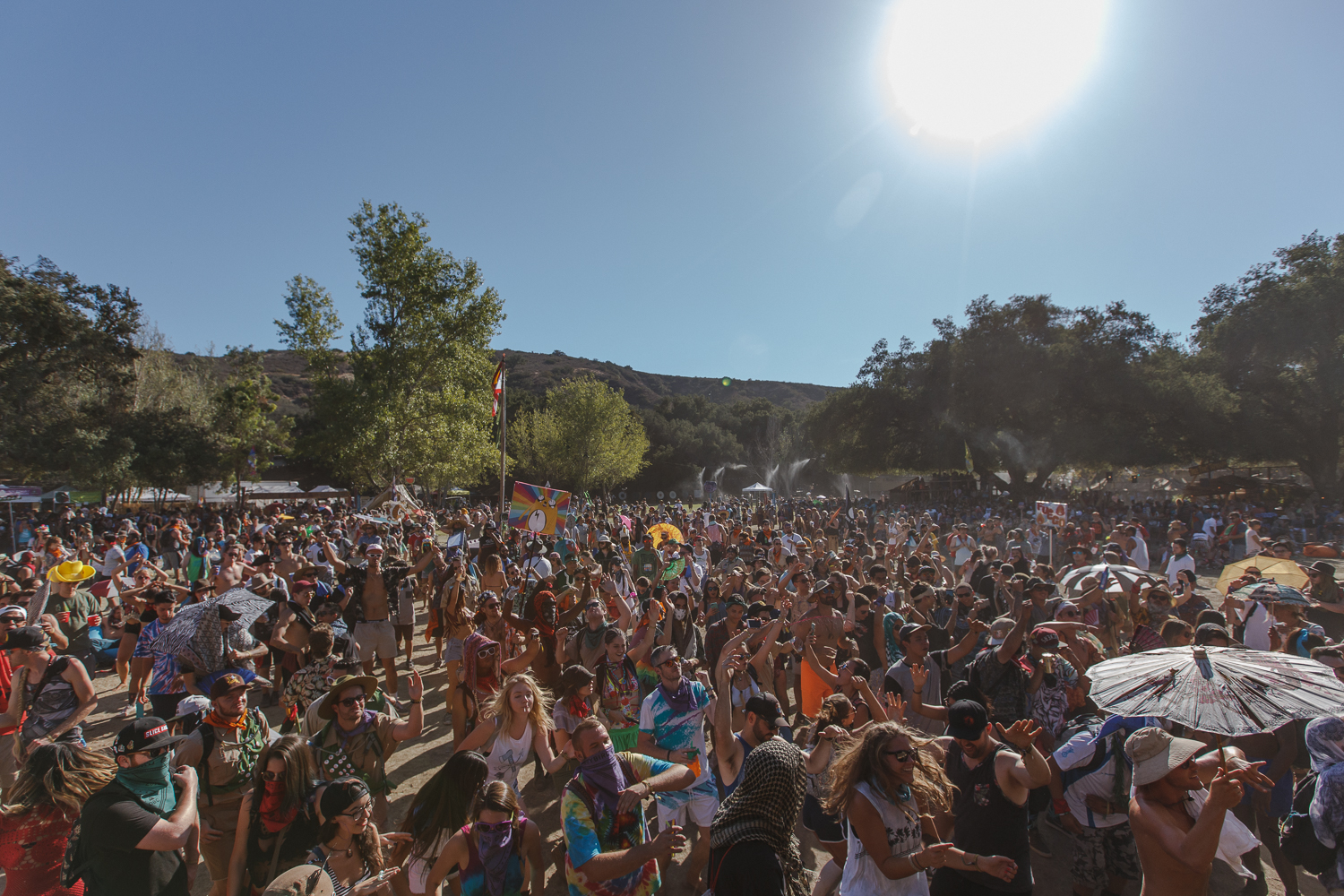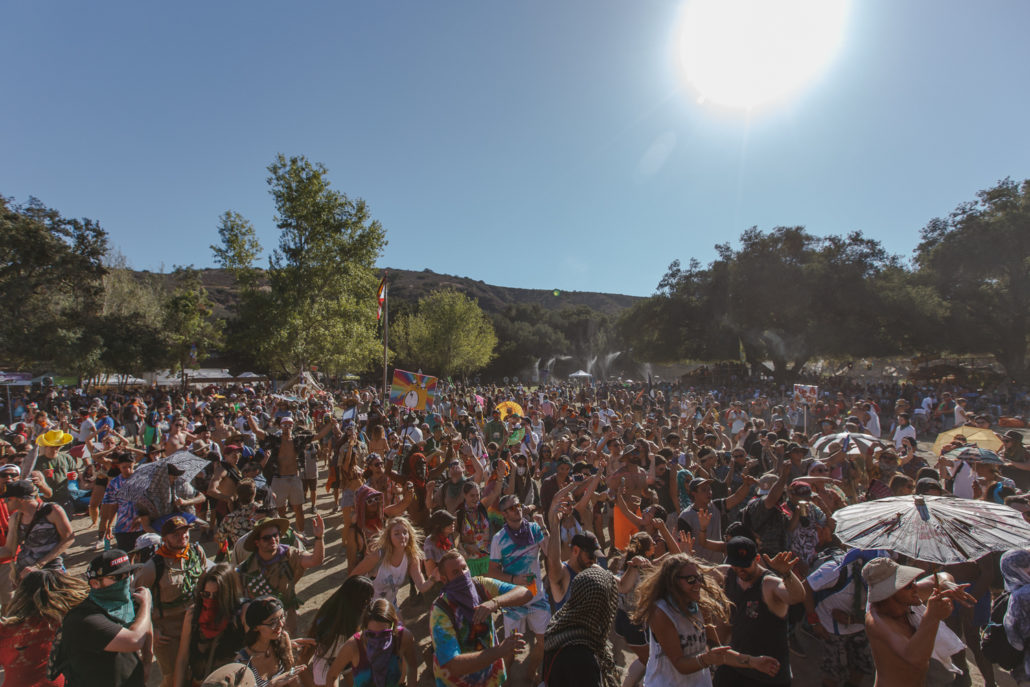 As a music festival addict and underground house and techno enthusiast, I knew that Dirtybird Campout was going to be a good time…but now I realize, that I had no idea what I was getting myself into.
Dirtybird Records is more than just a record label…it's a family, and Dirtybird Campout has become the event where all it's extended family members come together for a weekend of childish games, quality underground dance music, and pure Dirtybird debauchery…
Counselor Claude VonStroke on Dirtybird Campout 2016
---
The Venue
Located at the Oak Canyon Park in Silverado, California — I can't think of a more perfect venue for an event like Dirtybird Campout.
While I would say most of the attendees have actually been to this venue before for events like Lightning In A Bottle & Woogie Weekend, it was my first time making the journey out to Oak Canyon Park.
The land is large and flat which make it perfect for walking around a festival. The small lake provides a serene escape that you can sit by while you can still hear the sound of booming bass in the distance. There's also plenty of trees which provide much needed shade from the relentless Southern-California sun.
All-in-all — its exactly what you're looking for in an event of this size. Not too big, not too small — just right.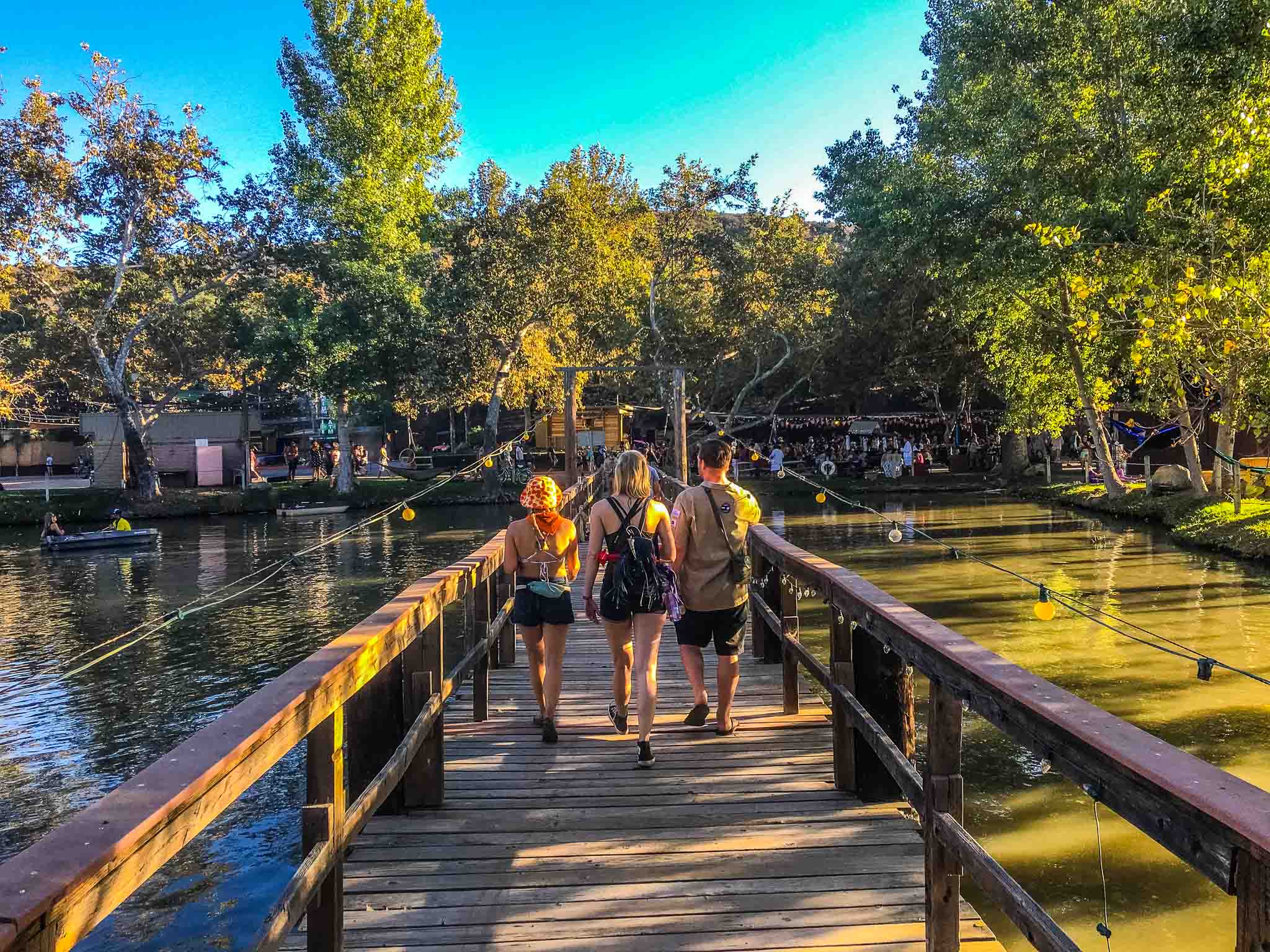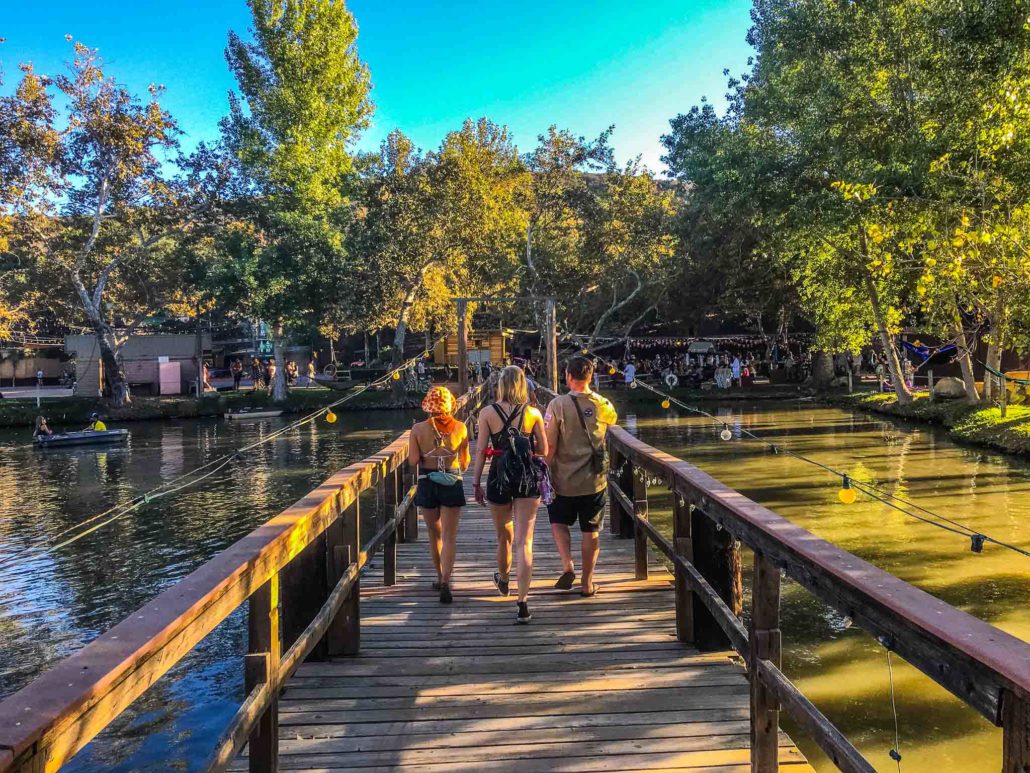 ---
Music Highlights
I don't think I've ever been to a festival where the music was so consistently on point throughout the entire event. Besides the catastrophic closing set by Reggie Watts (see below), every single artist played nothing but the dirtiest, funkiest, grooviest house tunes.
Each member of the Dirtybird crew I saw absolutely slayed it, and I couldn't have been happier with the soundtrack of the weekend.
Take a look at the line-up / set-times:

One of my favorite aspects of Dirtybird Campout is that there was only one stage playing music at any given time:
The Birdhouse which ran until midnight every night, and the Late Night Lodge which ran until 7 A.M.
That meant no set-time clashes, no difficult decisions, and no missing any artist you want to see.
Everyone was listening to the same music, and it really added to the intimate festival atmosphere. Finding people was as easy as heading to your usual squad spot, or looking into the sky for your groups totem pole. Follow the Unicorn!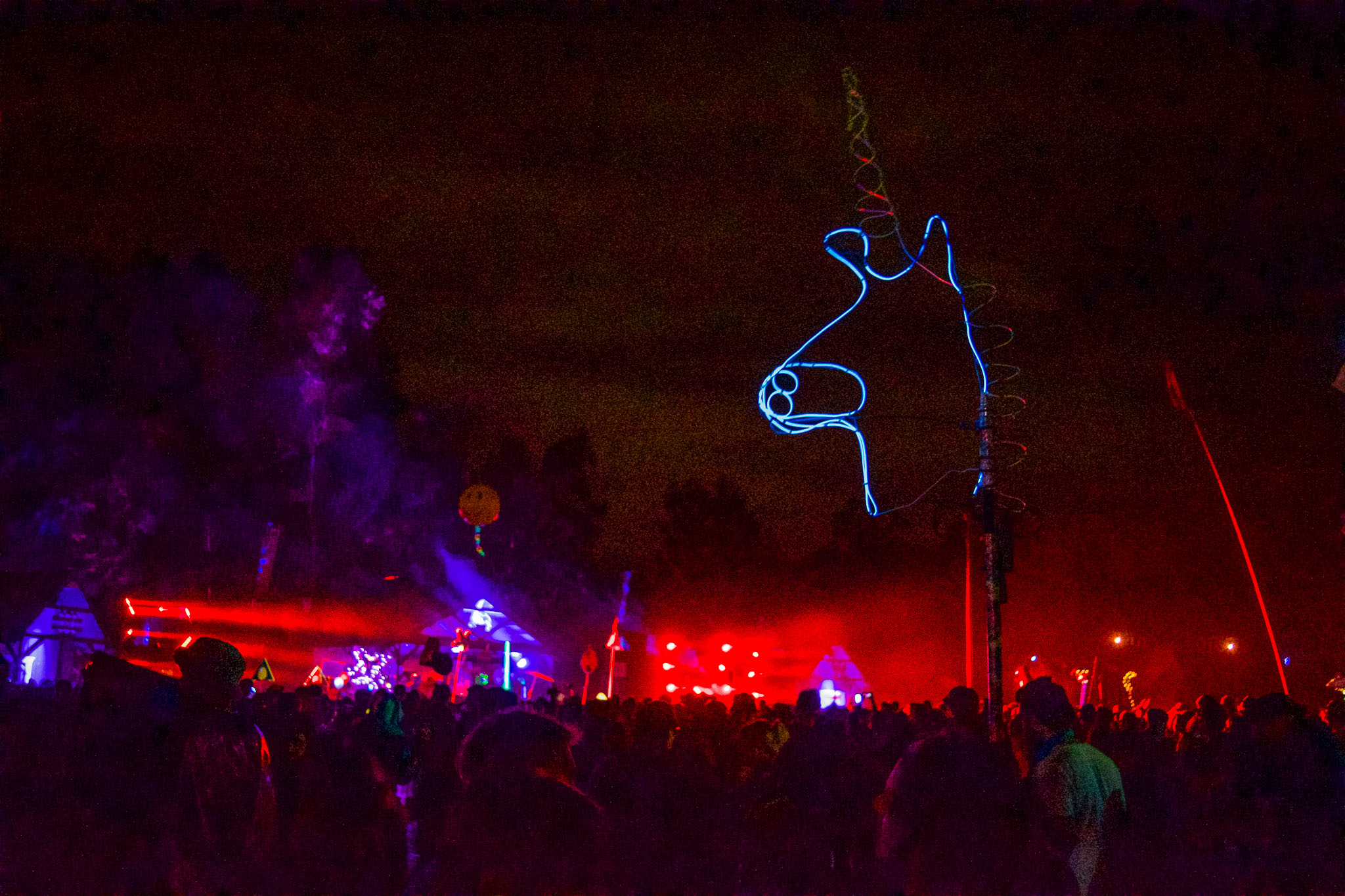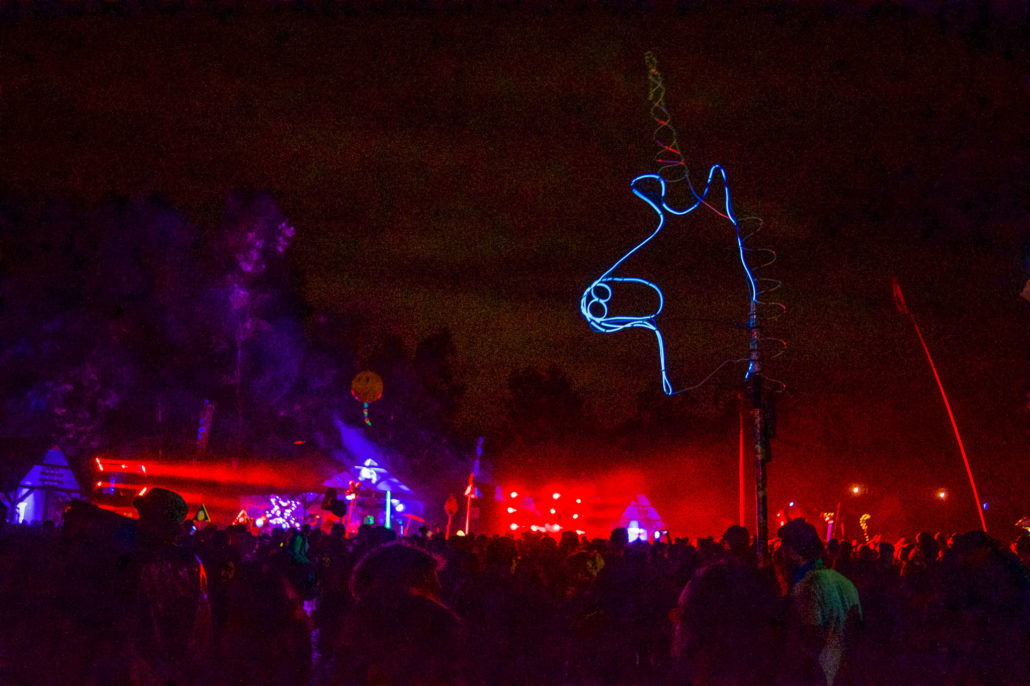 While I'm not technically a music journalist, all I will say is that the music heard at Dirtybird Campout was out of this world. I have been a fan of the Dirtybird record label for quite awhile, so it was pretty awesome to be surrounded by that specific sound all weekend.
But the real magic strangely all happened on Sunday Night…
Will Clarke -> Marc Houle -> Kill Frenzy -> Green Velvet -> Family Set
This is without a doubt the best 7 hours of music that I've ever heard…
I can't explain it, but I'm still in shock about what happened on that closing day at DBC . It was a proper ending to a ridiculous weekend.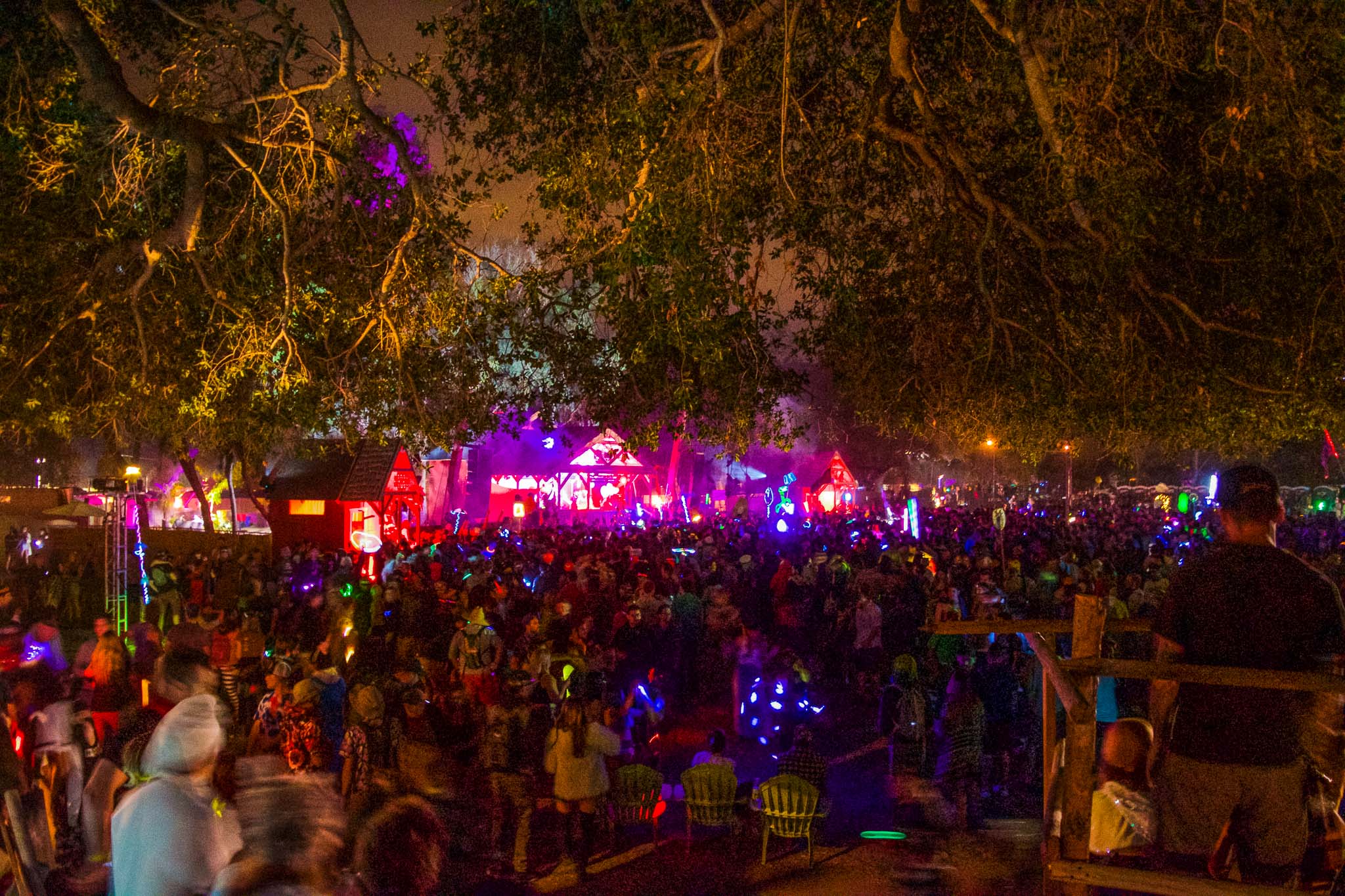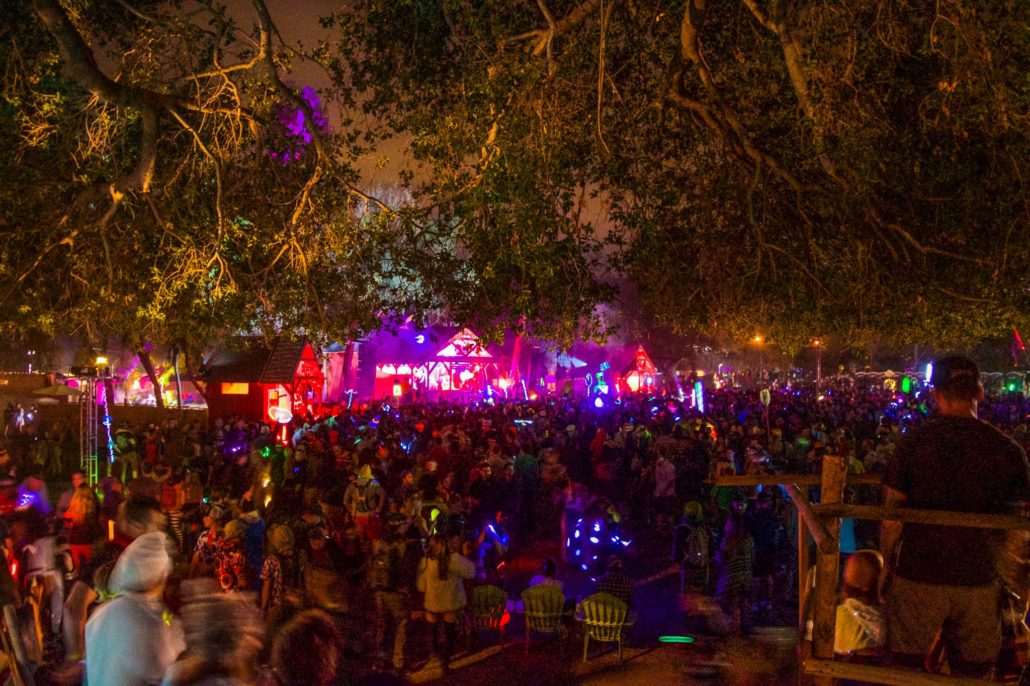 ---
Camping + The Dirtybird Campers
Walking around the campsite, I've never felt a stronger sense of community at a festival. You look up in the sky and you'll see flags waiving that represent the different festival squads and crews at the event.
As the saying goes — "there are no strangers, just friends you haven't met yet".
The atmosphere at Dirtybird Campout was definitely something unique. Everyone was just the happiest versions of themselves, and were so open to talking to and meeting new people.
I had only known one person going into this festival, but left with an amazing group of new friends that I can't wait to party with again in the future.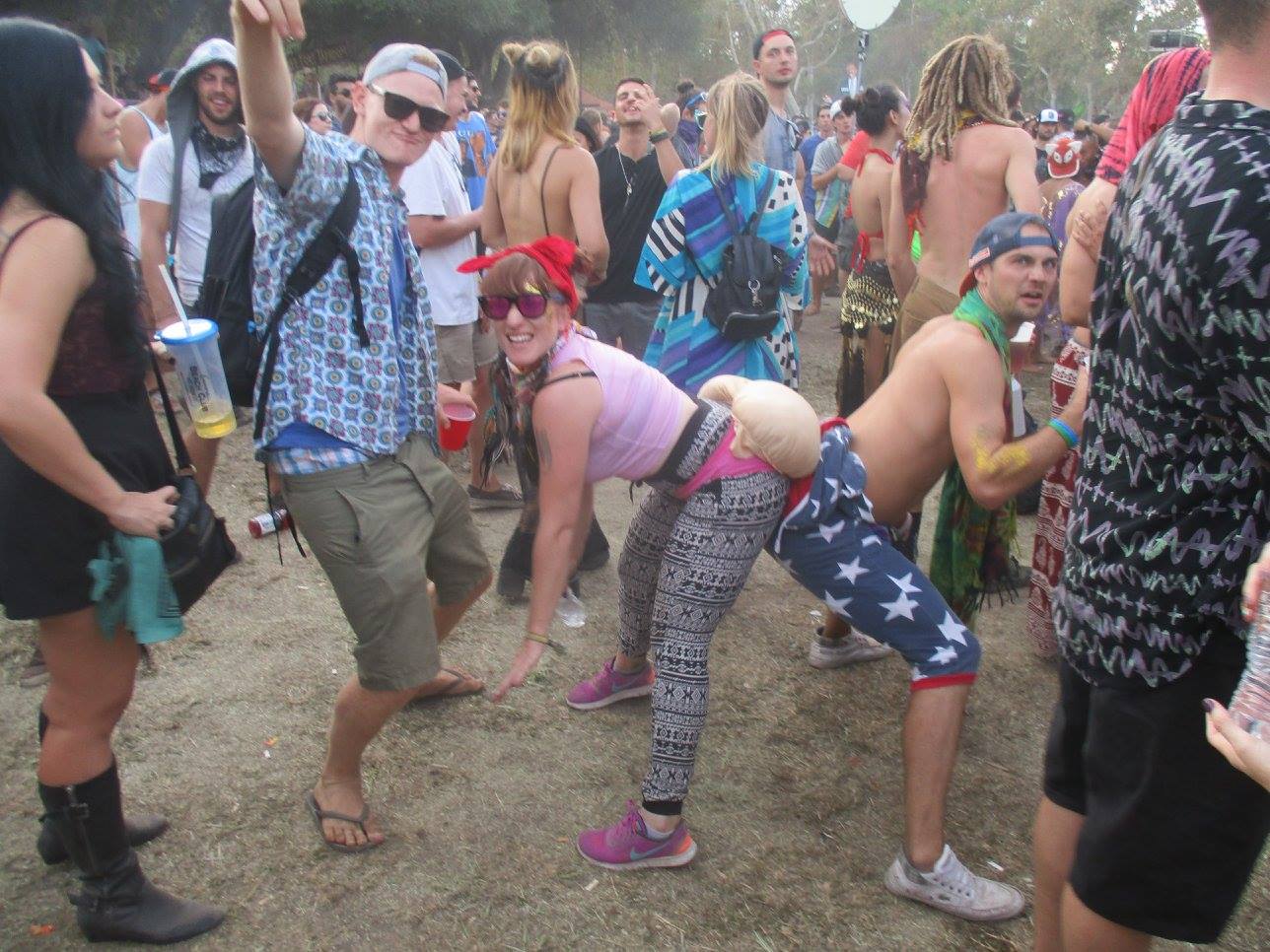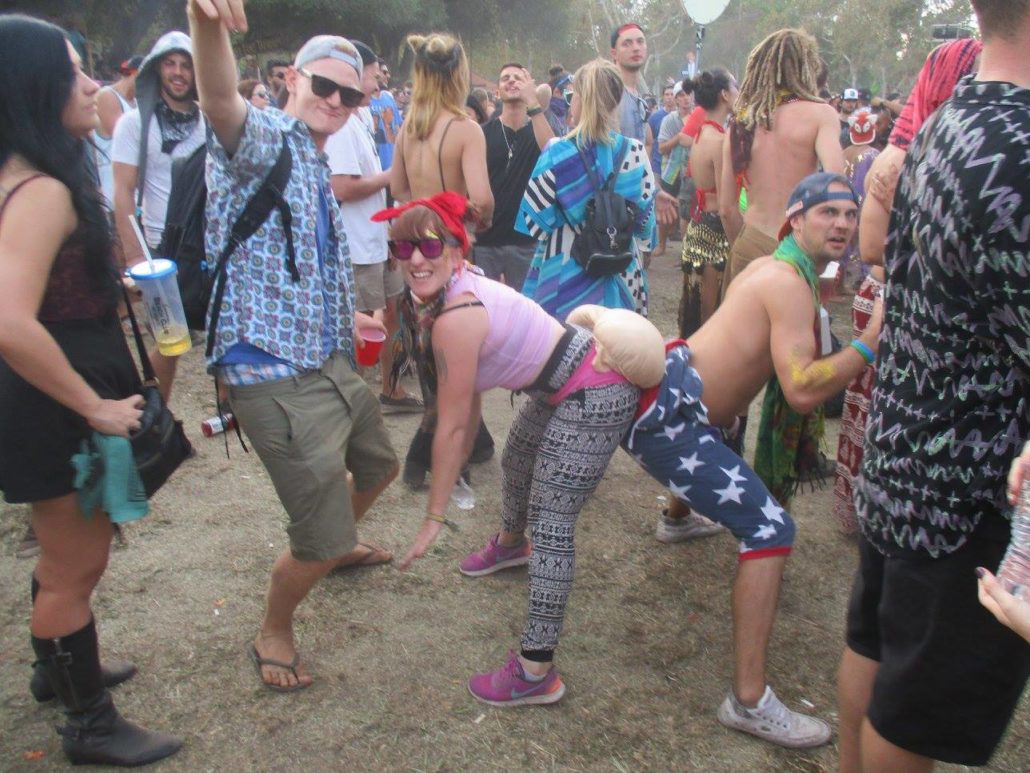 While the campgrounds were basic, everyone in attendance were festival pros. Everyone's campsites had ample room of shade from the countless EZ-UPS and scarves, blow-up coaches, plenty of chairs, trunks full of food, and coolers everywhere with chilled beverages.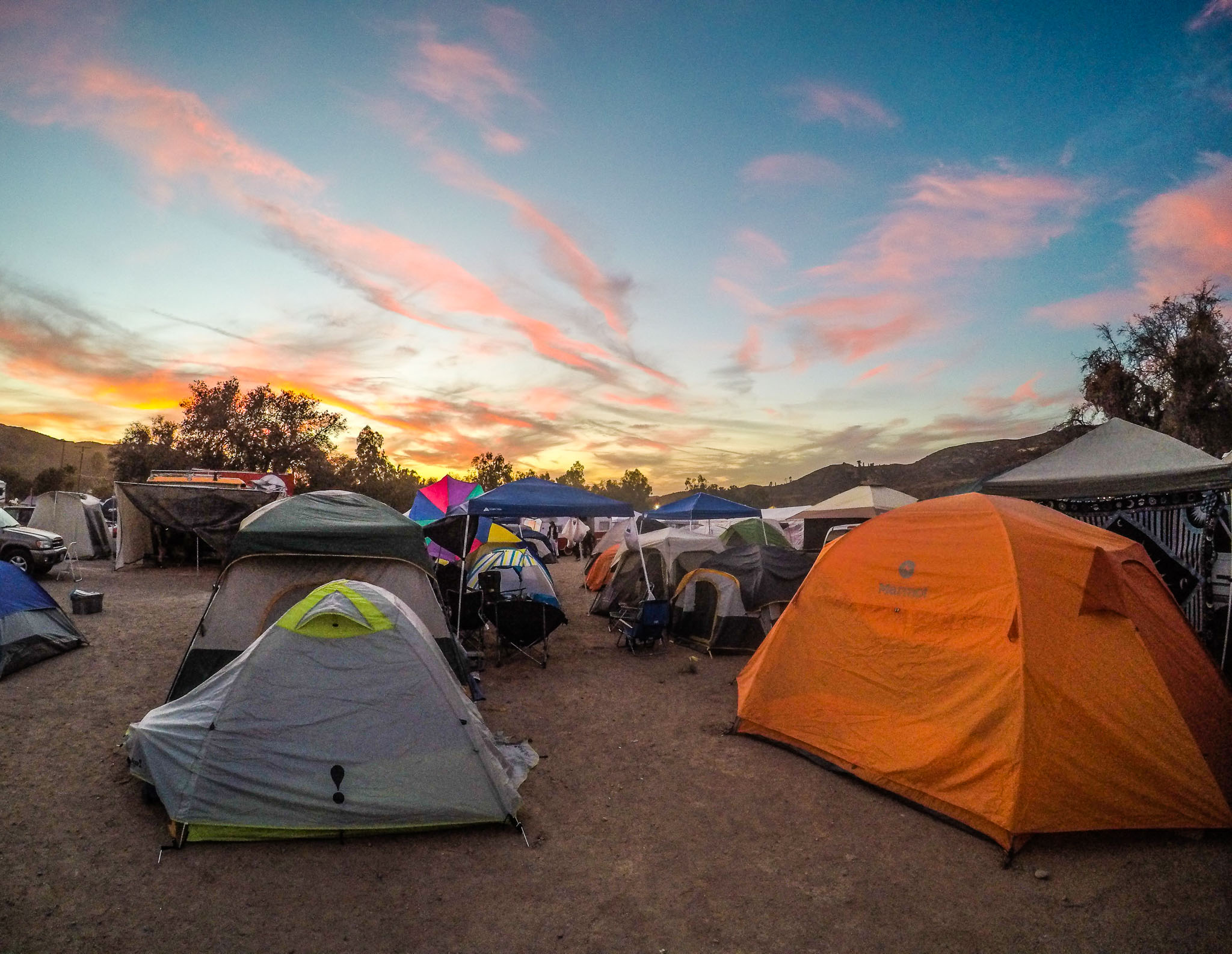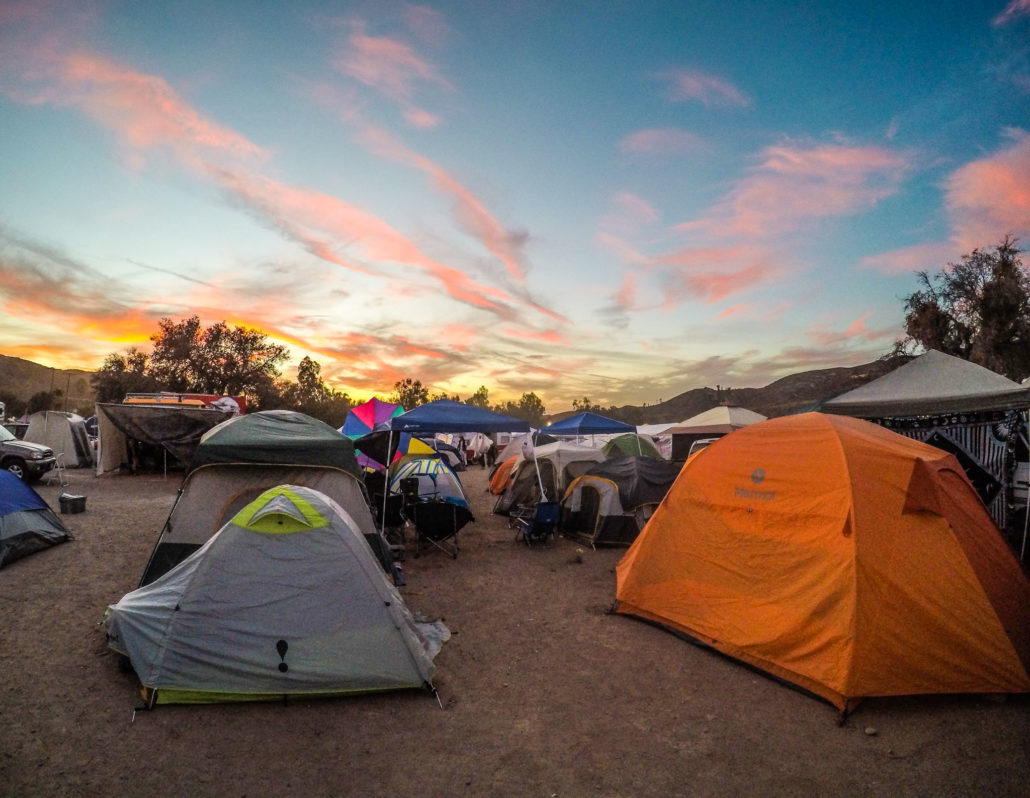 This is the best part about camping festivals. You come fully prepared to survive for 3 days, and really don't have to spend too much inside the festival.
Easily the best part about the campsite though were the after-parties.
There so many impressive camps with full-on equipment to keep the party going 24/7. It was also epic hearing that all the Dirtybird campers have quality taste in music, as I was thoroughly impressed with the music in the campsites, as well as the festival grounds.
---
Activities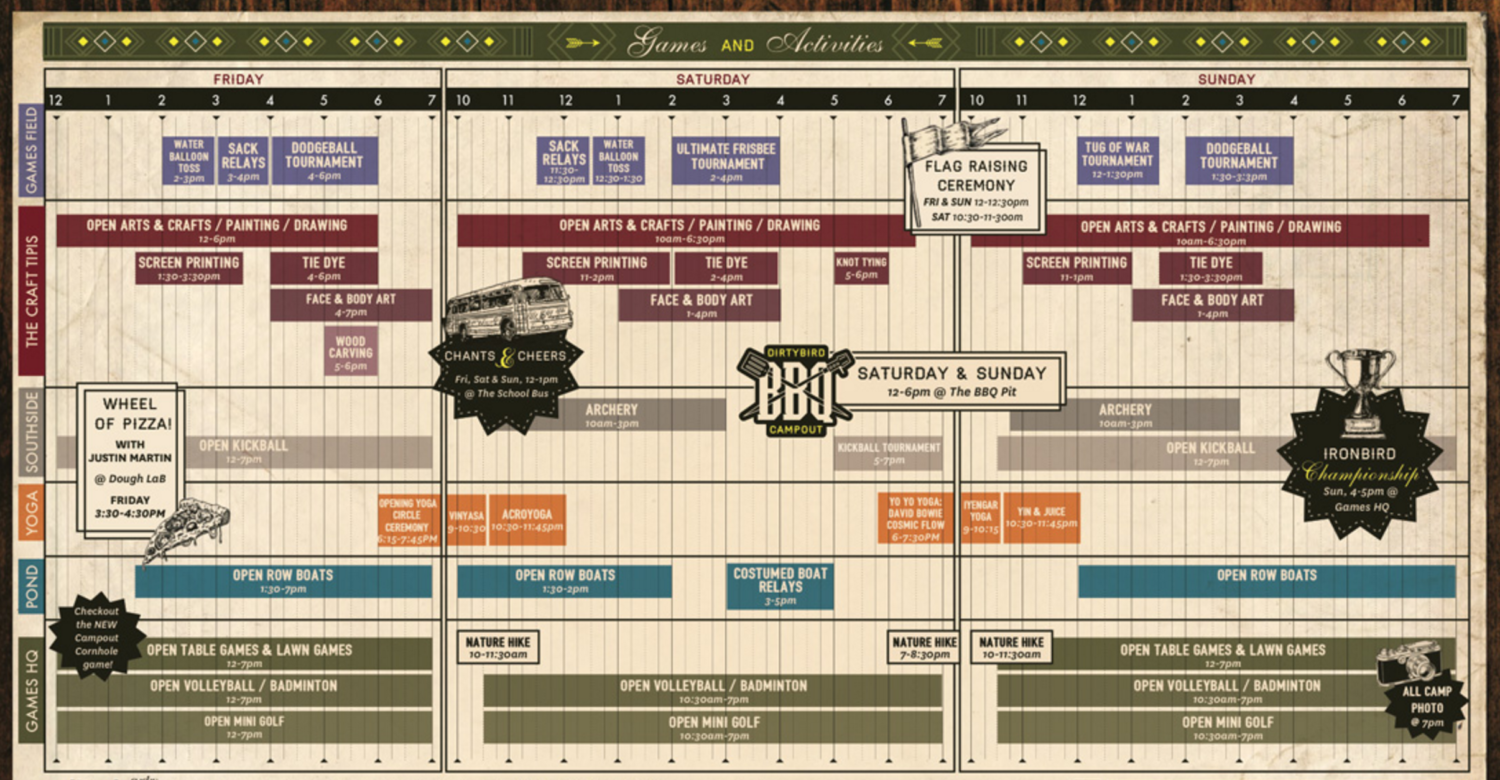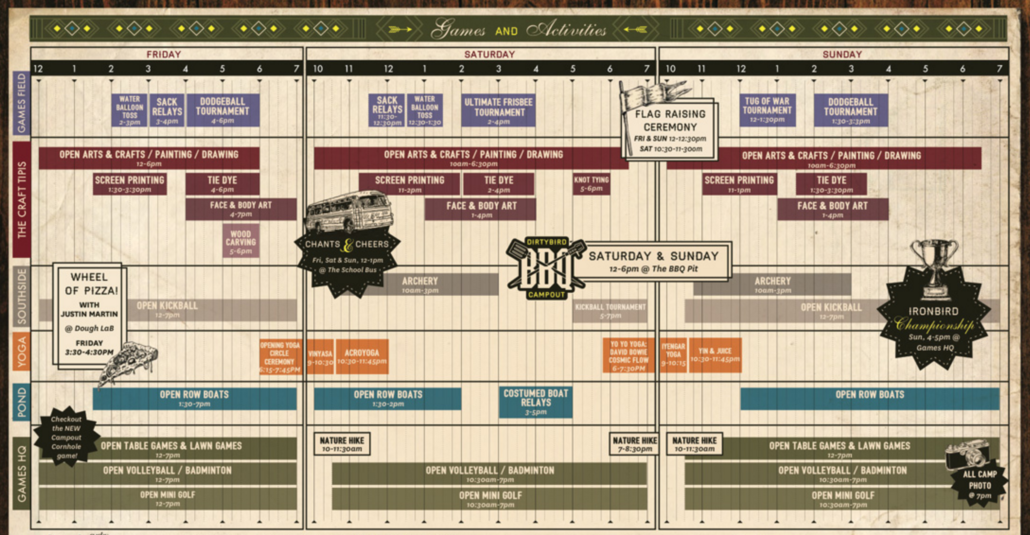 Kickball, Archery, and Ultimate Frisbee were just a few of the 50+ different activities you could find yourself joining at DBC.
This is what made this weekend the ultimate adult weekend summercamp…it's a place where you feel like a kid again, and play all the games that bring you straight back to your childhood.
It took me about 10 minutes to walk around the entire festival the day I got there, and I was stoked to see people playing basketball and ping-pong, with the loud sounds of Dirytbird house music playing from the stage.
---
"Tribes: DIRTYBIRD" Documentary
After Claude Von Stroke's impressive set on Friday night, everyone's attention was drawn to the side TV screen for the premeire of the Smirfnoff Sound Collective documentary about Dirtybird.
This is a must-watch.
It gives you an amazing background of how Dirtybird got to where they are today, and will definitely have you wishing you were worked with them.
"The Dirytbid fan is someone whose just is opened mind to music, and looking to have a good fun time, that's all you gotta do, and you're accepted."
"It's just love, and fun, and dance"
---
The Catostrophic Set from Reggie Watts…
I'm sorry, but I'm going to have to disagree with Claude Von Stroke about this one.
This was by far the biggest disappointment of my entire weekend, and almost of any festival I've ever attended.
Reggie Watts, who may be a very talented musician and comedian, was just in the wrong place at the wrong time.
You can't play the closing set at the Birdhouse stage with whatever strange spacey / comedy / hip-hop or whatever genre you want to call his music.
It was a complete and utter buzzkill.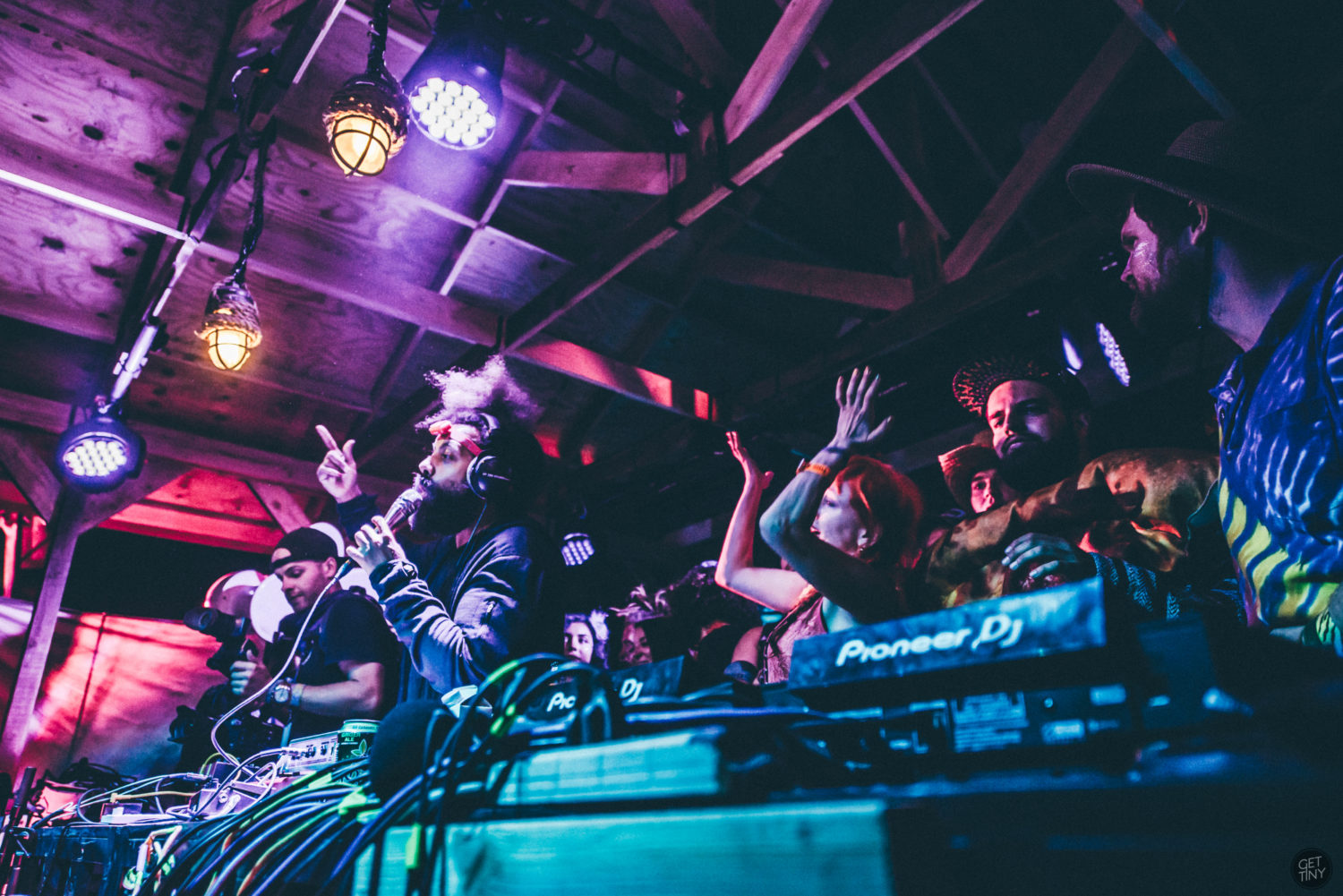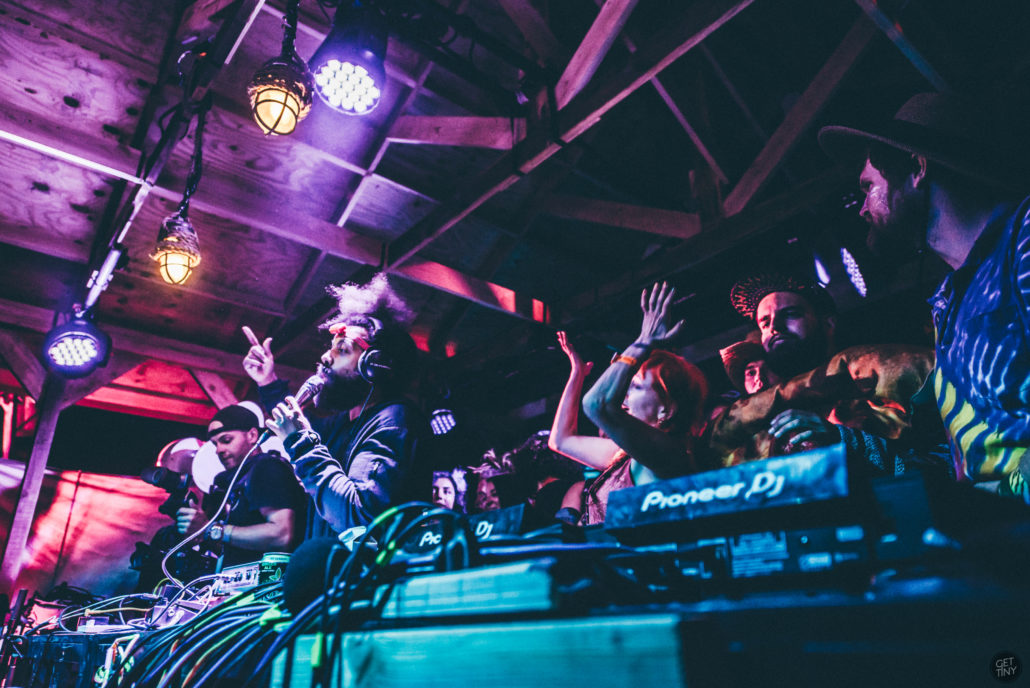 During his set, I actually found myself walking around asking people their thoughts, and everyone agreed it was simply a travesty.
This is Dirtybird Campout, a boutique and intimate festival for fans of underground electronic music. We come here to dance, and at no point during his 60-minute catostrophic set did he play anything resemblant of a dance-worthy tune.
While I do respect him as a musician, he just should not have been closing down that stage for the night.
---
Dirtybird Campout Tips
While most parts of the country are starting to cool down in Mid-October, it's still hot as balls in Southern California. Bring plenty of water and sunscreen to protect yourself and stay hydrated!
Come prepared with all the booze and energy drinks you'll want to consume during the festival. The campsite is never too far from the festival, and it's easy to head back for a cheeky drink in between sets.
Make new friends. This obvious, but I've never been to a a festival with such an amazing community like feeling. Everyone here is so genuinely nice and beautiful. Talk to strangers…it'll pay off!




Showers cost $7, so unless you're willing to pay that — bring baby wipes to keep yourself clean.
Your campsite should be pimped out. This goes for any camping festival. If you don't have all the necessities, make sure you go with people who know what they're doing.
Get involved. Play games. Do Yoga. Climb trees. Throw waterballoons.
---
The Dirtybird Campout 2016 Aftermovie
---
Dirtybird Campout Spotify Playlist
You better believe that this playlist has been on repeat ever since leaving Campout. It's full of nothing but the best tracks and remixes from the artists that played over the weekend. Do yourself a favor and check it out! You're guaranteed to find some quality tunes…
As a nomadic travel-blogger, I never really know where I'll be in one year's time…but I honestly don't think there's even the slightest chance that I won't make the journey back to California for next year's edition of Dirtybird Campout. I don't care how long the plane ride is…I'll be there…
---
Follow Dirtybird Campout: Website | Facebook | Instagram | Twitter
---
Huge thanks to everyone over at Dirtybird Records & Do Lab for organizing this amazing weekend! It was a festival for the record books, and I'm officially hooked on all things Dirtybird.
https://www.jonesaroundtheworld.com/wp-content/uploads/2016/10/GOPR0327.jpg
1536
2048
Dave
https://www.jonesaroundtheworld.com/wp-content/uploads/2017/03/logotry-1-1-300x106.png
Dave
2016-10-15 18:54:02
2020-09-26 23:13:32
Dirtybird Campout: The Ultimate Festival Summer Camp