Atmosphere.  Venue.  Music.  
These are the three key components I look for in a quality festival.
 On October 1st and 2nd, thousands of underground house & techno lovers flooded to San Diego in what can only be described as a complete success.  CRSSD Festival was truly incredible, and completely exceeded all my expectations   The location was absolutely perfect, the music was phenomenal, and the crowd was unlike any other festival I have attended in America.
You don't come to CRSSD Festival to hear big-room house, trance, or any other mainstream EDM.  You come for the sounds of the underground, and the line-up was stacked with some of the best artists in the scene.
The weather was perfect, the music was loud, and it was simply two epic days of sun & techno.
---
Heavenly Line-Up
One of the worst parts about any music festival is having to make difficult decisions about who to go see play.  There were some pretty gnarly set-time clashes across the two days, but I definitely tried to stage hop to catch a little bit of everyone's sets.  I pretty much follow the music.  When it's good — I stay…
While I may not have seen them all, but check out who I thought were the Top 10 Artists to see at CRSSD.


---
San Diego Waterfront Park
As the sun went down on the first day while Lee Foss was playing one of the best sets of the weekend, I was left completely stunned by the beauty of this venue.  You look to the left and you see big city lights, and then you look out to the Pacific Ocean and see palm trees and sail boats.
The venue was just the right size for a festival of this magnitude, and only at brief times did it feel a bit overcrowded.
There were several areas to get drinks and food, as well as plenty of bathrooms with minimal waiting times.  The festival was very easy to maneuver through as the stages were lined in a single line, so you basically will only have to walk up or down to move on to a different stage.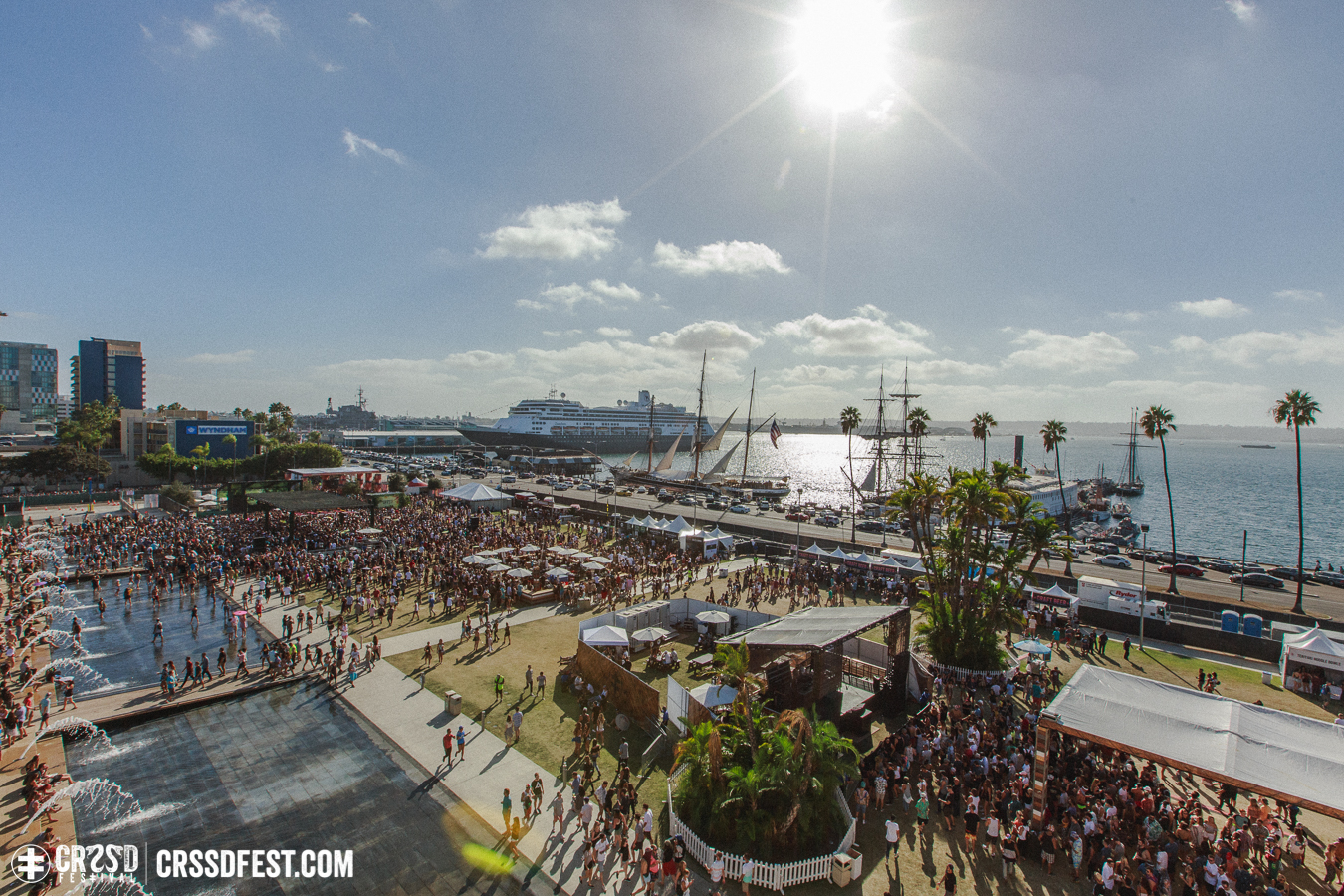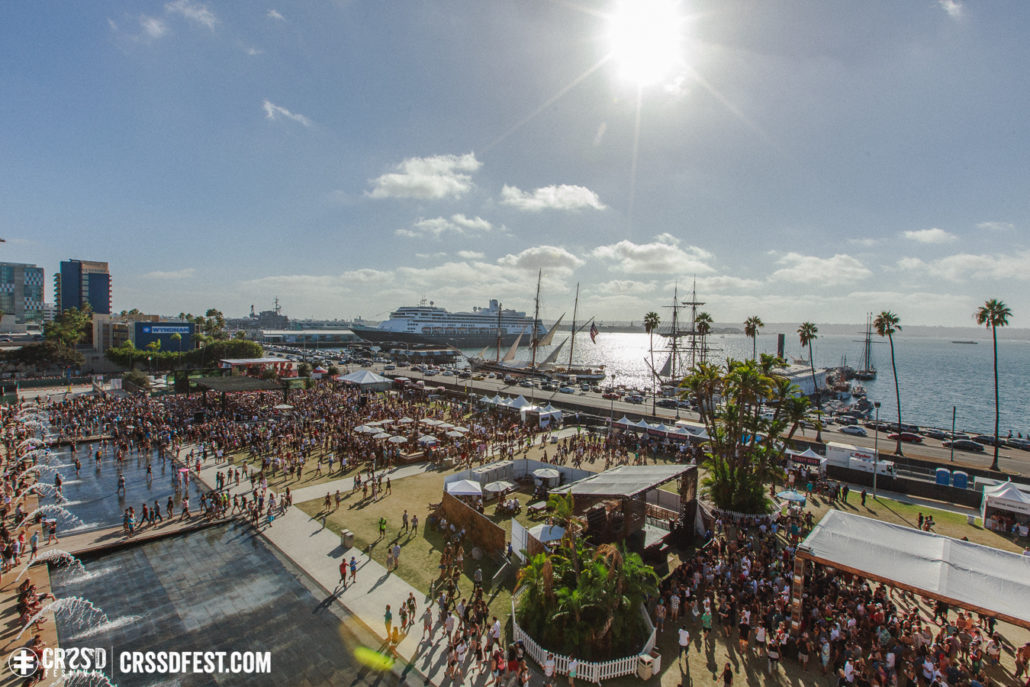 ---
Three Stages
The Palms
"The Funky Stage"
This is probably where I ended up spending most of my time during the festival.  Not only was it where it had some of the acts I wanted to see the most, but I just loved the vibe.  All along the left side the stage was this long stretch of water that people were frolicking in all day.  They had a similar set-up over by the Main stage, but the music was better over at the Palms.
You'd see piles of shoes along side the stage while people dance, chat, and listen to incredible tech-house tunes.  What is it about playing in water that makes me feel like a kid again?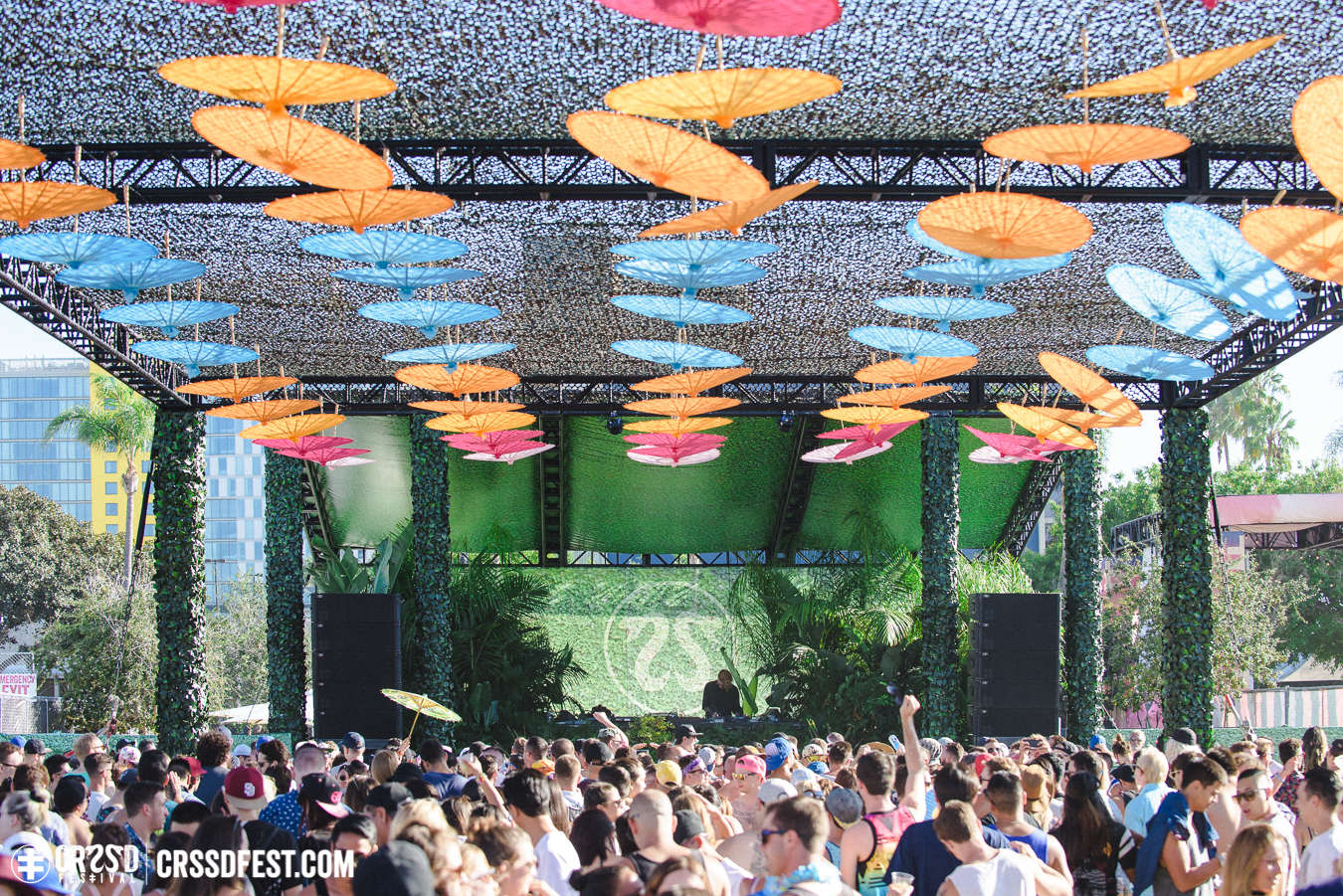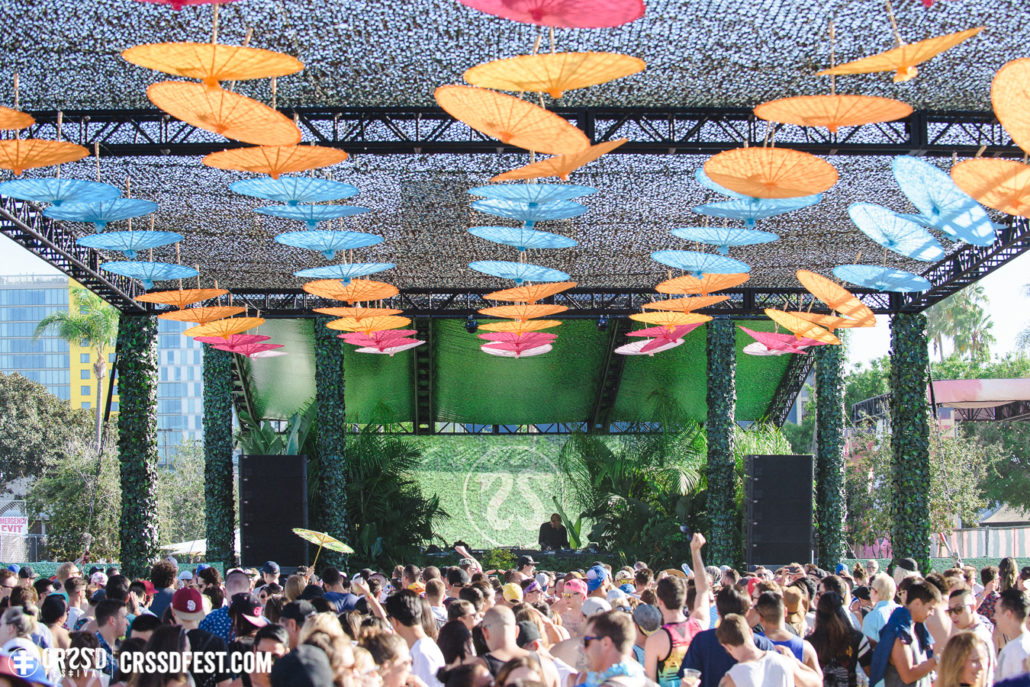 ---
City Steps
"The Middle Stage"
This stage was absolutely going off the entire festival.  Great sound, plenty of room, and nothing but the best music.  I found myself here quite a lot for Brodinski, Lee Foss, Huxley, Maya Jane Coles, and Dubfire.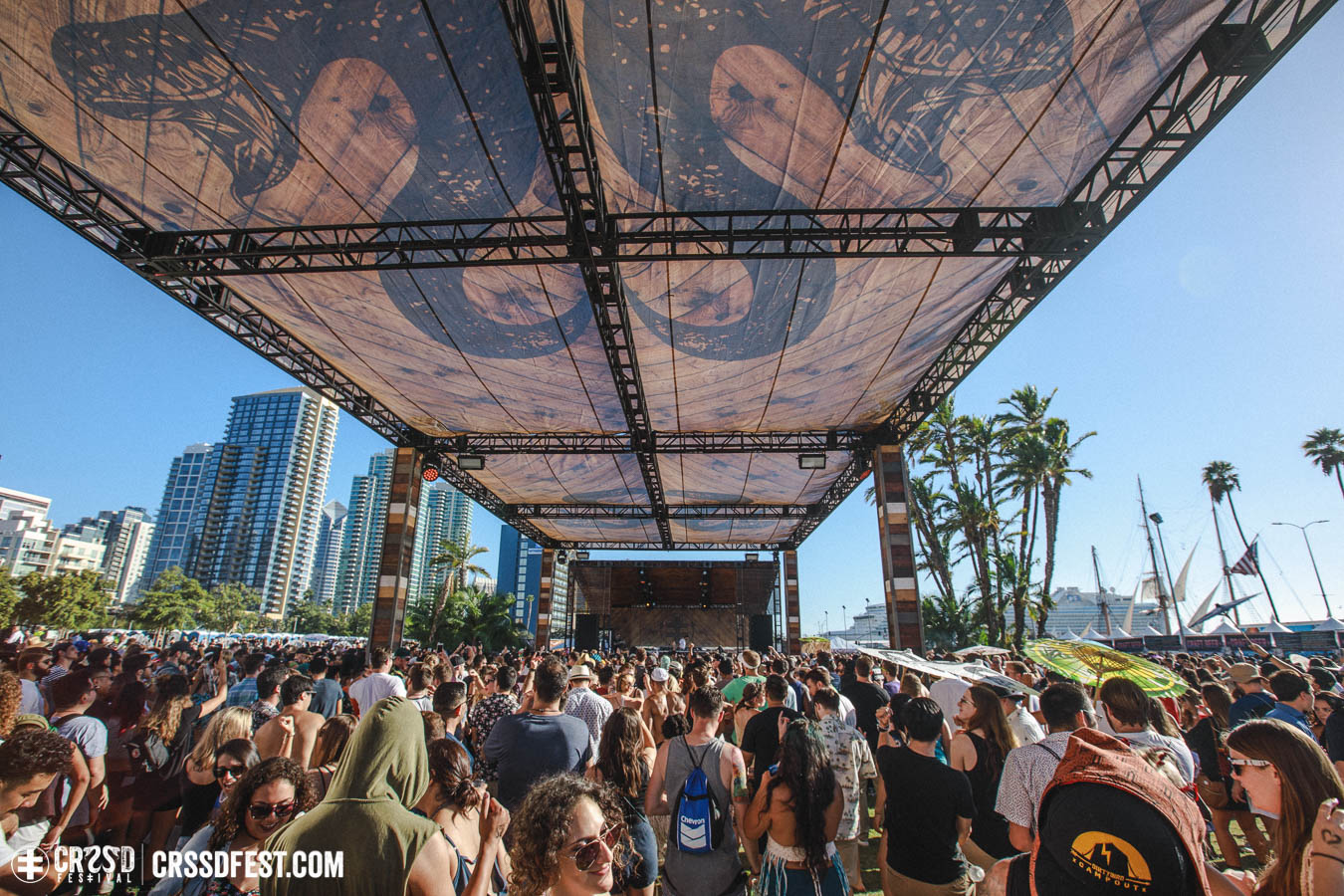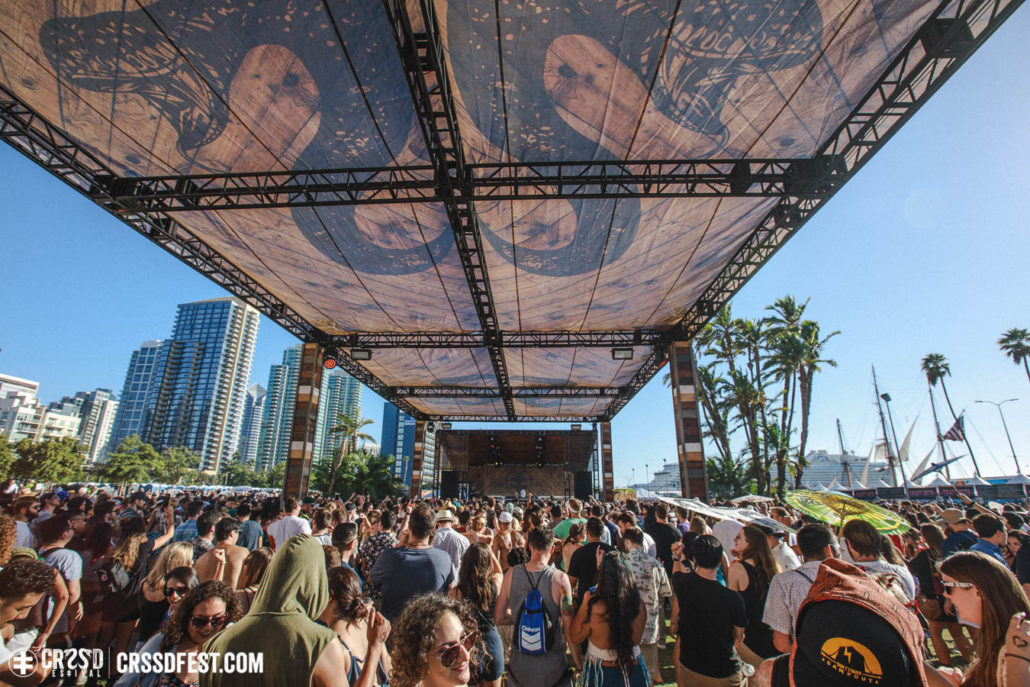 ---
Ocean View
"The Main Stage"
Impressively large with massive LED screens where all the headliners closed out the nights.  I actually didn't find myself here for too long, but the views were stunning, and it was nice and spacious.  Not a a bad spot to watch the sunset too.
I did manage to watch a little bit of Dr. Fresch, Bakermat, and ZHU though…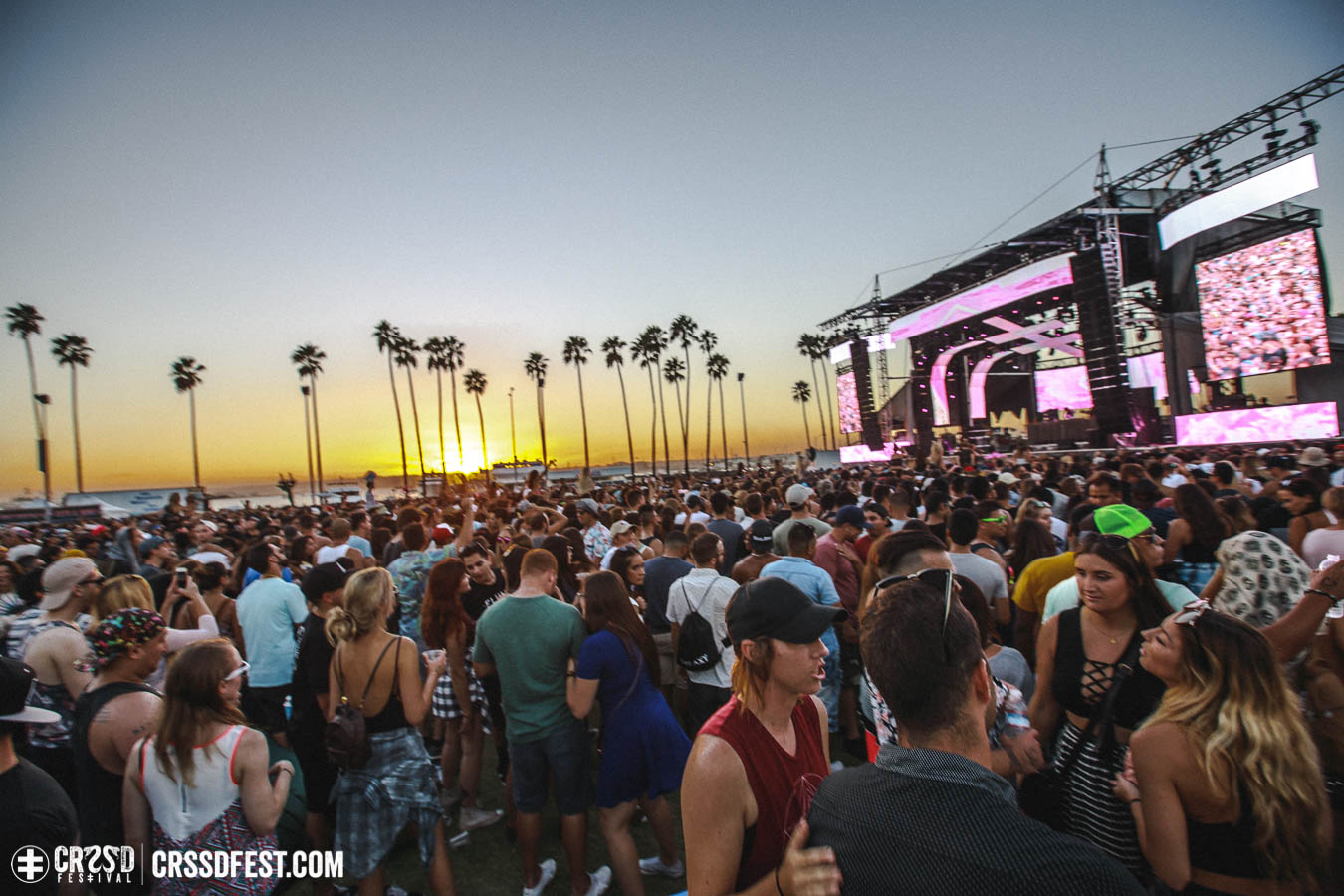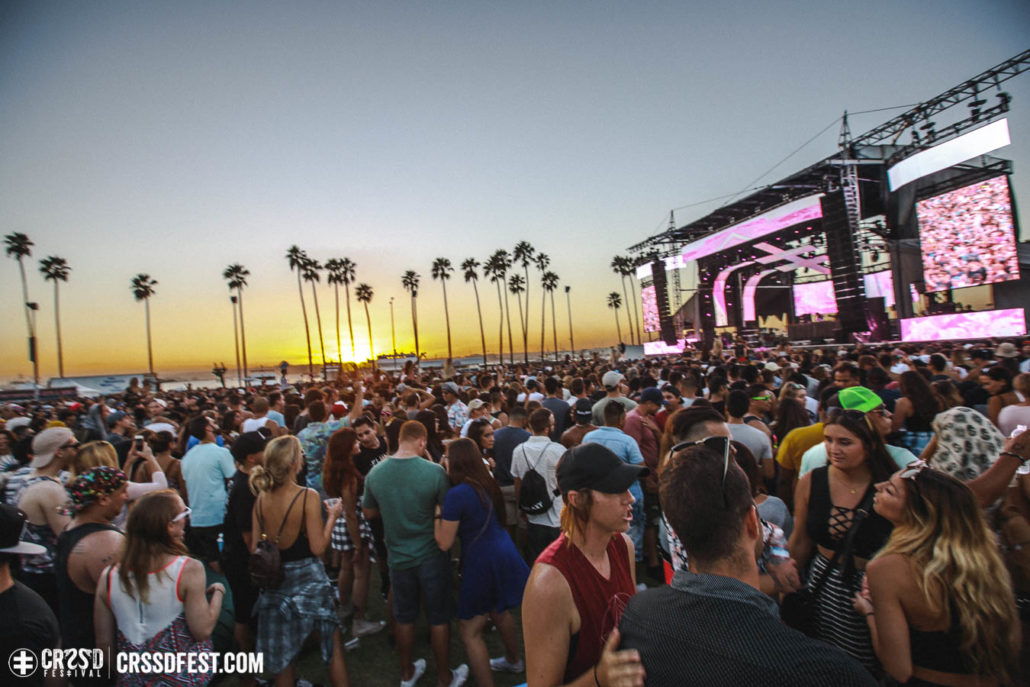 ---
Food & Drink
While I didn't try any of the food myself, the beer was absolutely delicious.  I've never seen a music festival with such a wide selection of delicious craft beers — but they did cost a staggering $11-$14.
I was kind of shocked when I saw they cost this much.  The last music festival I attended was Balaton Sound, and beers there only cost $2.50!  So I definitely spent a little bit too much money on alcohol, but at least it was delicious.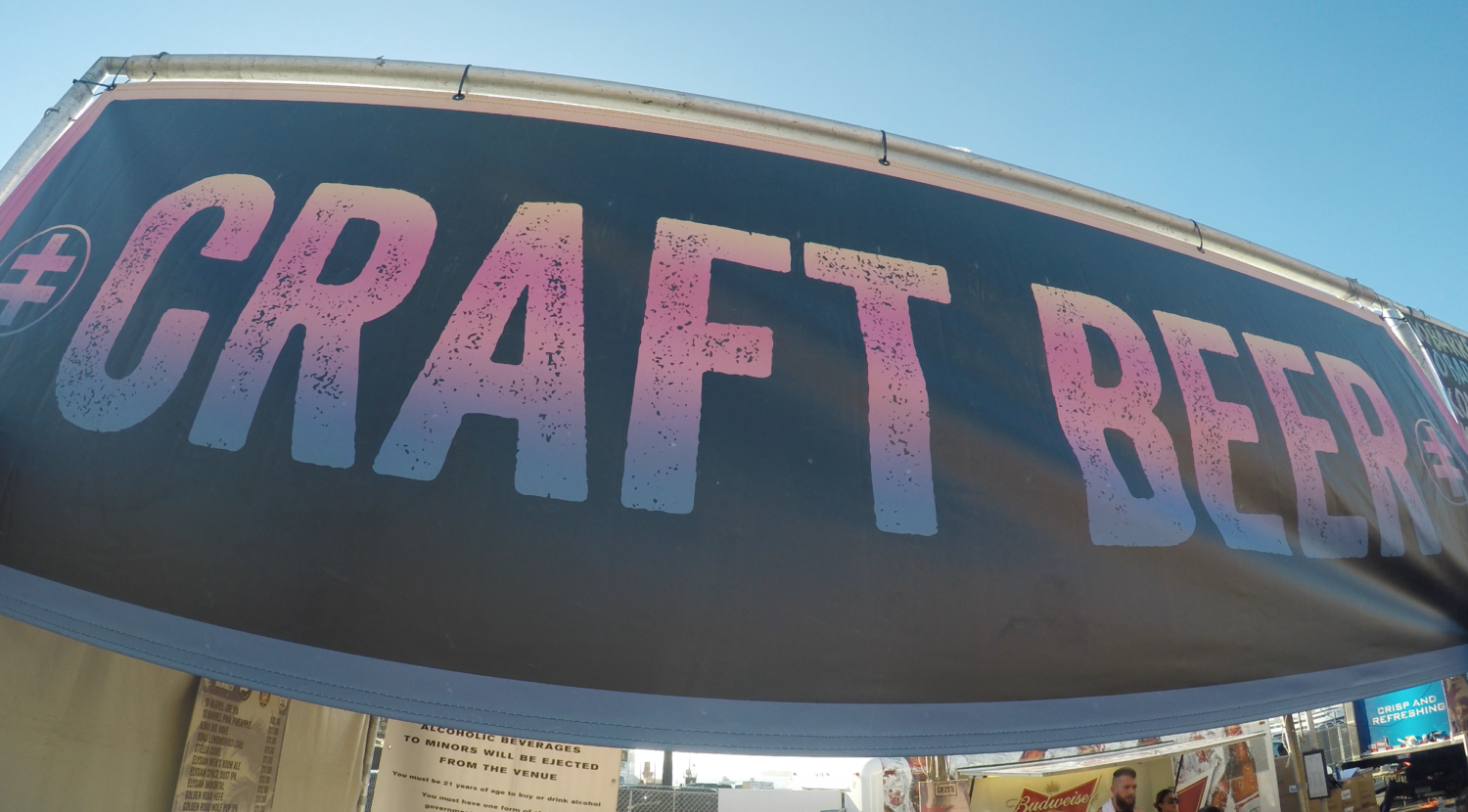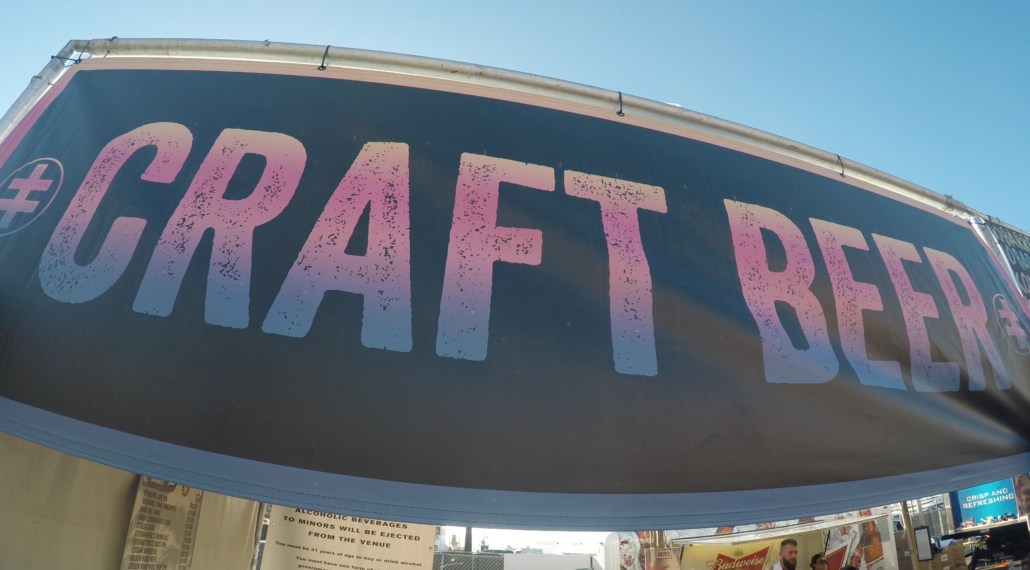 ---
My Favorite Sets
Lee Foss Sunset
Do yourself a favor and see for yourself.  This was definitely one of the highlights of the weekend, and I'm still buzzing from it.  Lee Foss crushed it.!
LEE FOSS at CRSSD Festival Fall 2016
Shiba San & Justin Martin
I probably should have gone to see other people on Saturday night, because I'm heading to DirtyBird Campout this weekend, and both Shiba San & Justin Martin are playing — I just didn't really care.  Justin Martin had been the top DJ I had been dying to see for years, and he played 90 minutes of that classic JM / Dirtybird sound I love so much.  Right before him though, Shiba San almost stole the show.  All I know is that…these two sets were the best 2.5 hours I heard during the weekend, and I can't wait to do it all again.
Shiba San – Burn Like fire
Malaa
I'll be honest — I had never even heard of this guy before.  One of my friend's friends convinced us to head on over to The Palms to check out his set.  I wasn't too keen, because I was pretty excited to M.A.N.D.Y Play, but the minute we got over to Malaa and and listened to his first few songs — I knew we had made the right decision.  He was playing banger after banger, and the crowd was going insane.  It was the perfect beginning to our Sunday session.
Malaa – "Diamonds" OFFICIAL VERSION
Brodinski
I'm a big fan of Bromance Records, so anytime Brodinski comes to town — I know I'm not going to miss a show.  I hadn't seen him spin in quite awhile, and the way he perfectly blended dope hip-hop & hard-hitting techno was truly something special.  It was the first set I saw.
Danny Brown – Die Like a Rockstar (Brodinski Remix)
Sunday Closing Sets with ZHU & Dubfire
One of the biggest clashes of the festival had to be with Dubfire & ZHU playing at the same time, so I just decided to split my between the two legends.  While they may have their very own and distinct musical styles, they both completely crushed their headliner slots.  I couldn't write a review post and not bring up their stellar performances.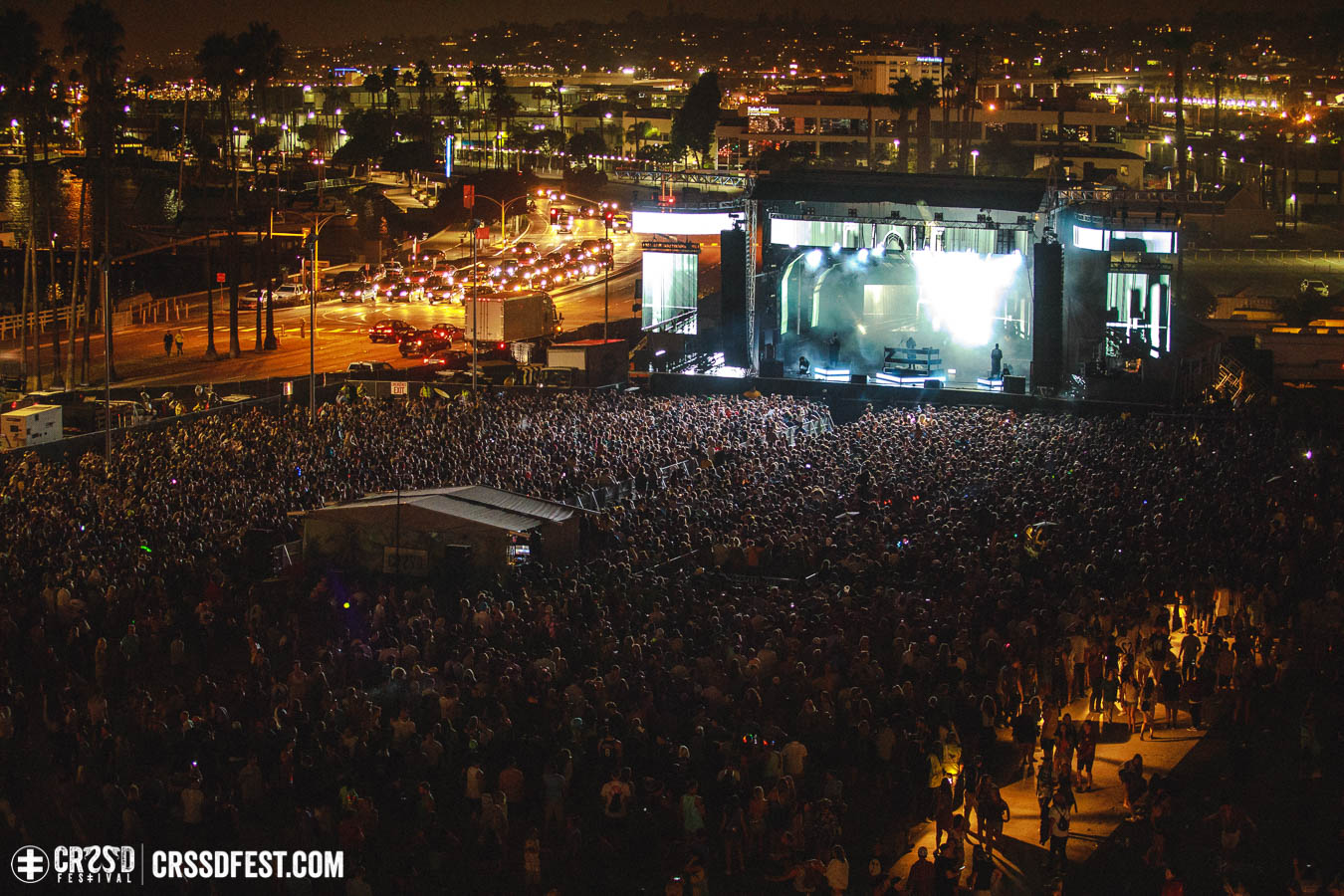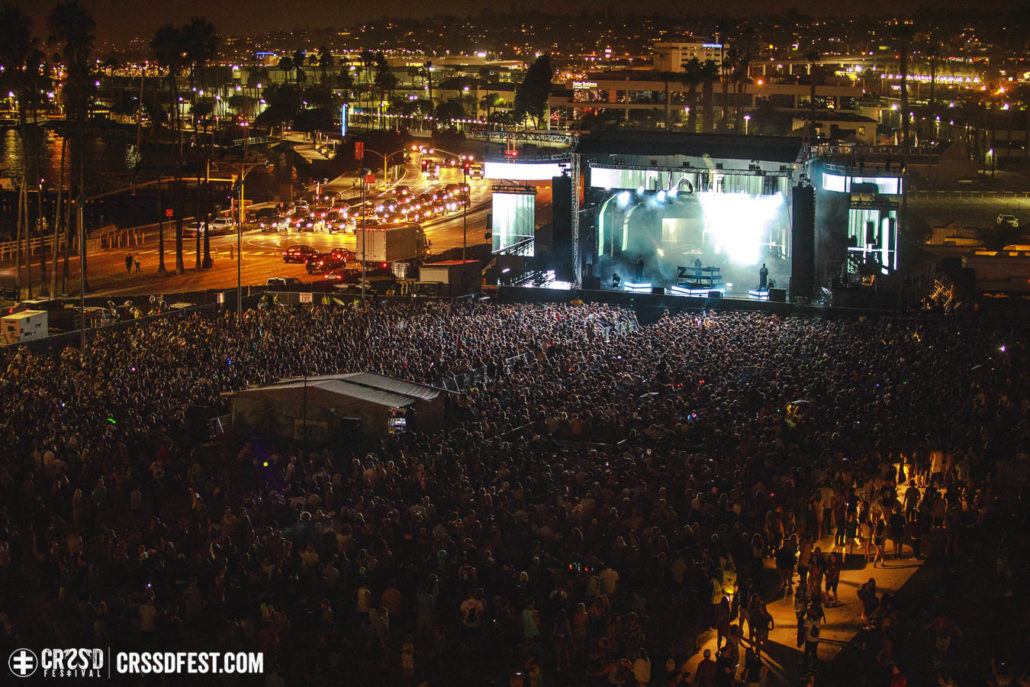 ---
Beautiful 21+ Crowd
You know how they say that the most beautiful people go to Coachella?  Well – take the best looking people from there, who have a decent taste in music, and that's who you are going to find at CRSSD.
This Southern-Californian crowd was looking sexy as hell…
There were no "Brochella" douches or overly slutty rave bunnies.  While some people did dress up in true festival fashion, it never really seemed too aggressive.  It was just a gorgeous group of adults gathered together listening to amazing music, meet new people, and dance like crazy.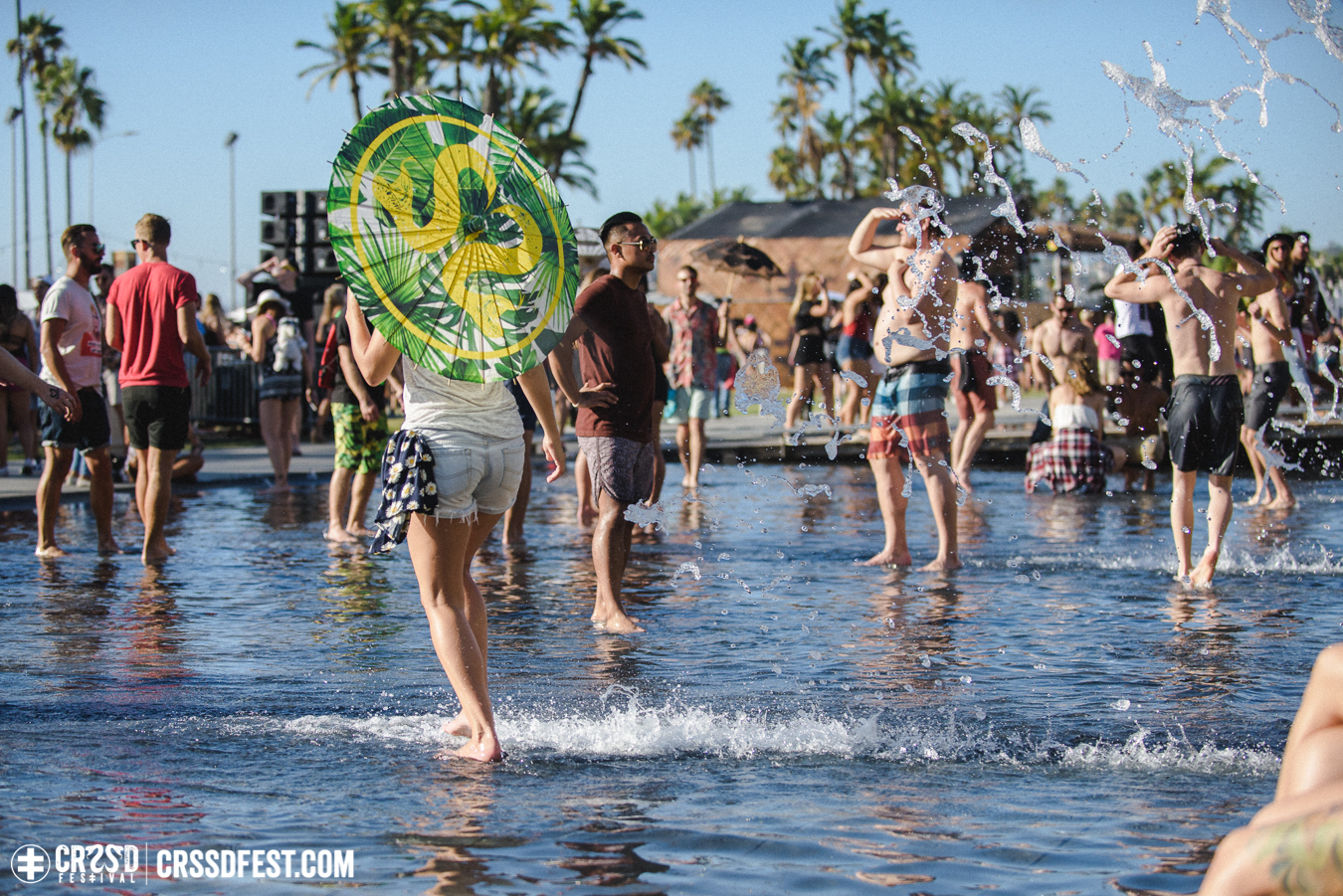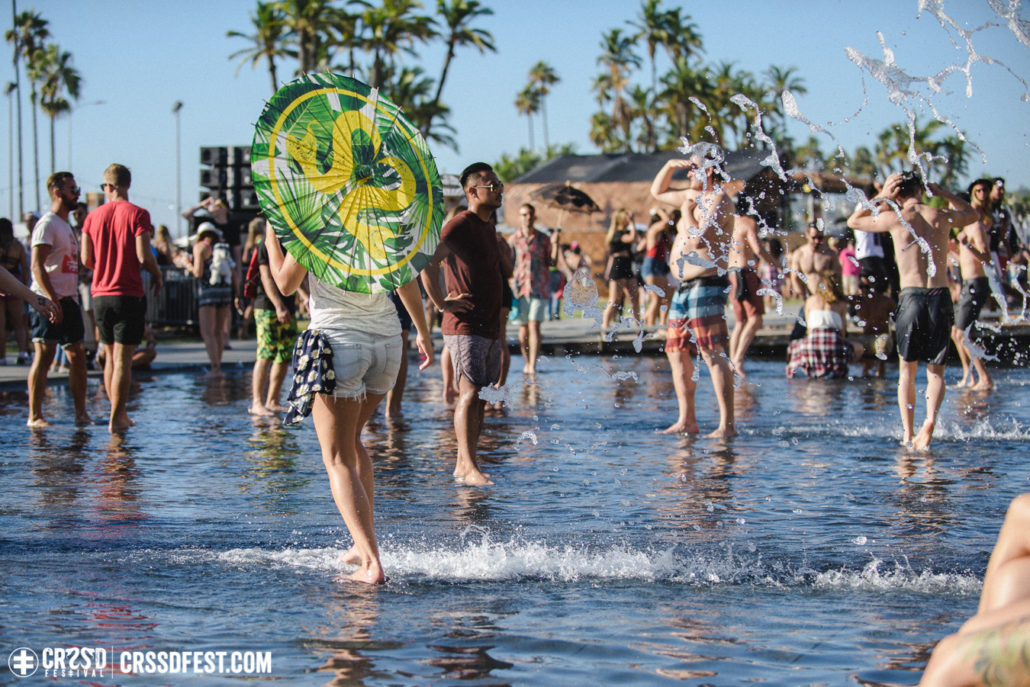 I also couldn't be happier that this event was 21+ over.  I actually do think that fans of underground house & techno tend to be a bit older and more mature, because the music isn't all about "the drop".  It's about a steady flow and groove, and the kids just don't understand that these days.
Besides the painfully boring / mainstream set I overheard from Sam Feldt, the festival was nothing but epic underground tunes, and fans that truly appreciated the music.
---
The Negative Aspects
As amazing as CRSSD Festival was, I do have to bring up a couple of the bad aspects:
Expensive Food & Drinks:   As previously mentioned — the prices at this festival were just too much.  Maybe it's because I haven't been to a festival in America for quite awhile, but I defintiely wasn't expecting to pay $12 per beer.  They did have Coors Light for $9, and Stella Artois for $11, which I had a few of each during the two days.  But when you're paying that much anyway, you might as well pay the $12 for the Space Dust IPA which had a 8.2% strength.
Long Entrance Time:  If you didn't want to wait in line for at least 30-60 minutes, you'd have to arrive to the festival extremely early.  Fortunately for me, I had a media pass — but everyone inside was telling me it took them ages to get inside.  There was only one entrance / exit into the festival.  While this may not be the largest party in the States, it definitely would have made a bit more sense to have a second entrance to speed up times.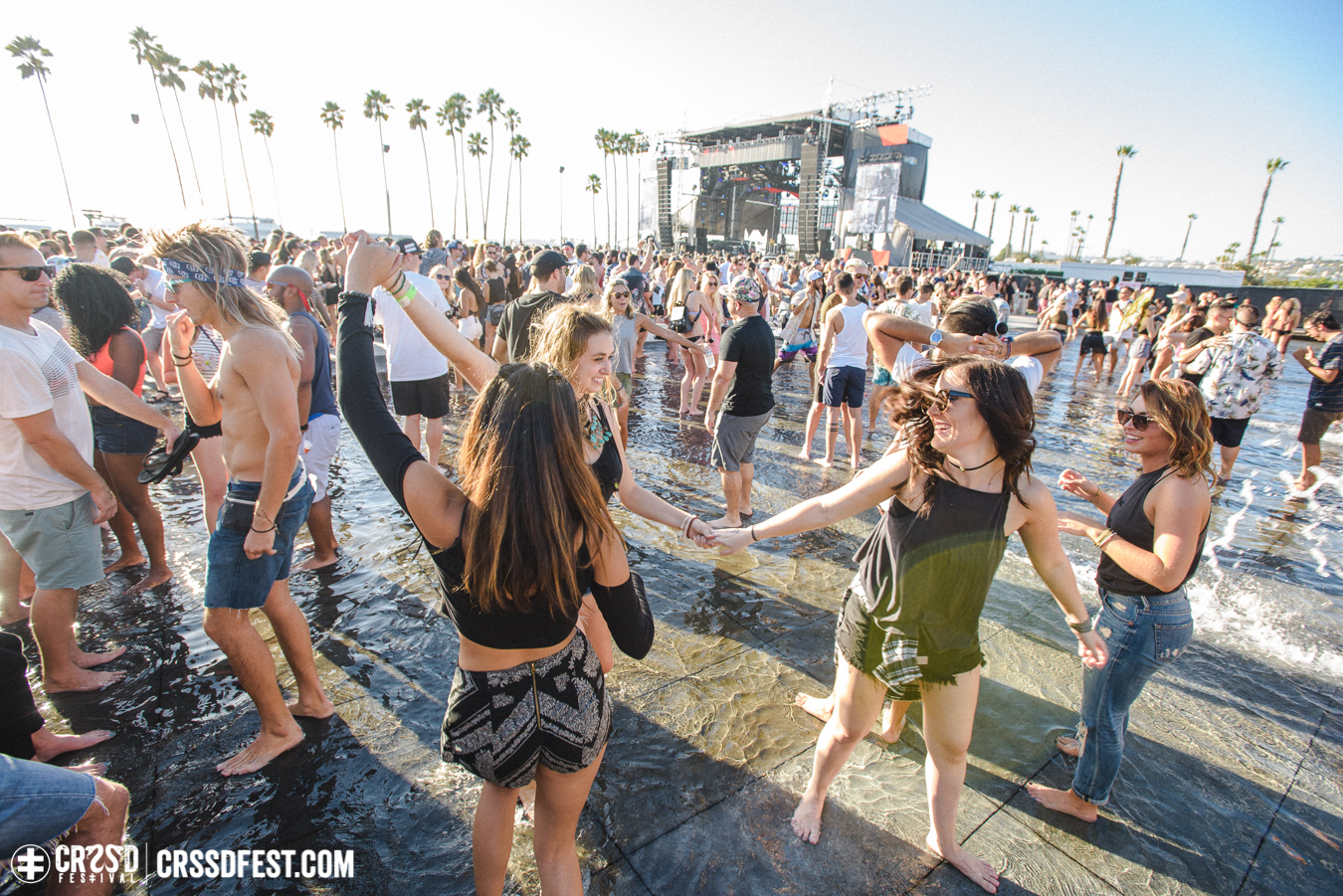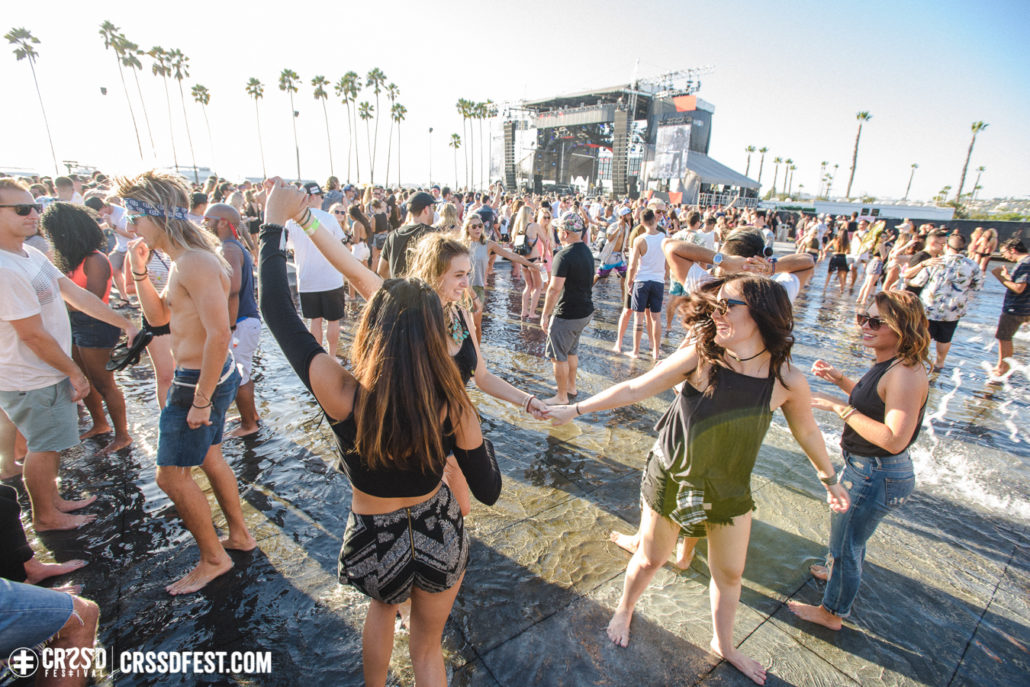 Early Finish:  On Saturday the festival ended at 11 P.M, and on Sunday it ended at 10 P.M.  While CRSSD Festival is primarily a full day-party, it would have been cool to see the festival start a bit later on in the day, and end closer to midnight / 1 A.M.
Strict Security Rules:  No, I'm not talking about trying to sneak in drugs or alcohol.  The main thing I'm talking about is backpacks, camelbacks, make-up, and Go-Pro sticks.  When people asked me how I got my backpack / Go-Pro stick into the festival, I explained that I had a media-pass which allowed me to bring in my gear.  I saw one girl nearly in tears at security because they wouldn't allow her to bring in her American flag and make-up.  But every festival has their own rules, and you always need to make sure to read the prohibited items list before entering any event.
---
Conclusion
CRSSD Festival was definitely an event for the record books, and I couldn't recommend it to anyone more looking for an epic festival.  It was a well-organized and produced party that attracted an amazing crowd all looking for some proper underground house music.
Thanks for having me CRSSD!  Looking forward to next year!
---
Follow CRSSD:  Facebook | Instagram |  Twitter
Photos courtesy of:  Felicia Garcia, Skyler Greene, and Miranda McDonald
https://www.jonesaroundtheworld.com/wp-content/uploads/2016/10/CRSSD2016_1002_162333-4043_FLG.jpg
900
1350
Dave
https://www.jonesaroundtheworld.com/wp-content/uploads/2017/03/logotry-1-1-300x106.png
Dave
2016-10-06 23:59:13
2023-08-09 13:24:30
Two Days of Sun & Techno at CRSSD Music Festival