Planning a trip and looking for the coolest and best Airbnbs in Lake Tahoe? Well, you've come to the right place, as I've put compiled this unique list of vacation rentals, lakefront cabins, and truly spectacular Lake Tahoe Airbnb listings that that promise an incredible and relaxing visit any time of the year!
Straddling the northern state line between California and Nevada, Lake Tahoe is a lakeside destination tucked between the towering peaks of the Sierra Nevada Mountains. Different communities dot the Lake Tahoe landscape, and the U.S location has the fortune of having the best of both worlds – beautiful beaches and stunning ski slopes.
Each area of Lake Tahoe is different and unique, from busy central hubs to tranquil lakeside communities. But one thing is for sure. If you love the great outdoors – Lake Tahoe is for you! In the heavy snowfall, winter brings, visitors flock to Tahoe to stay in cozy cabins, flaunt their best après ski threads and hit the renowned mountain slopes. In summer, everyone heads to the lakefront beaches of the region to BBQ and laze in the sun. And if you're a gambler, well, the California / Nevada "Casino Corridor" will beckon you, as Reno is only 45 minutes away.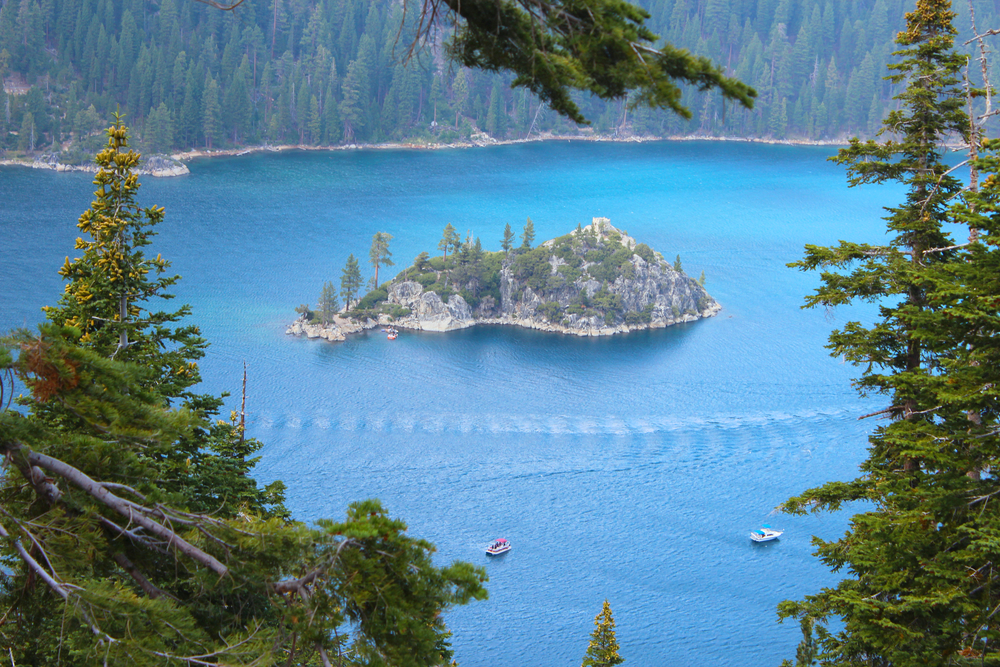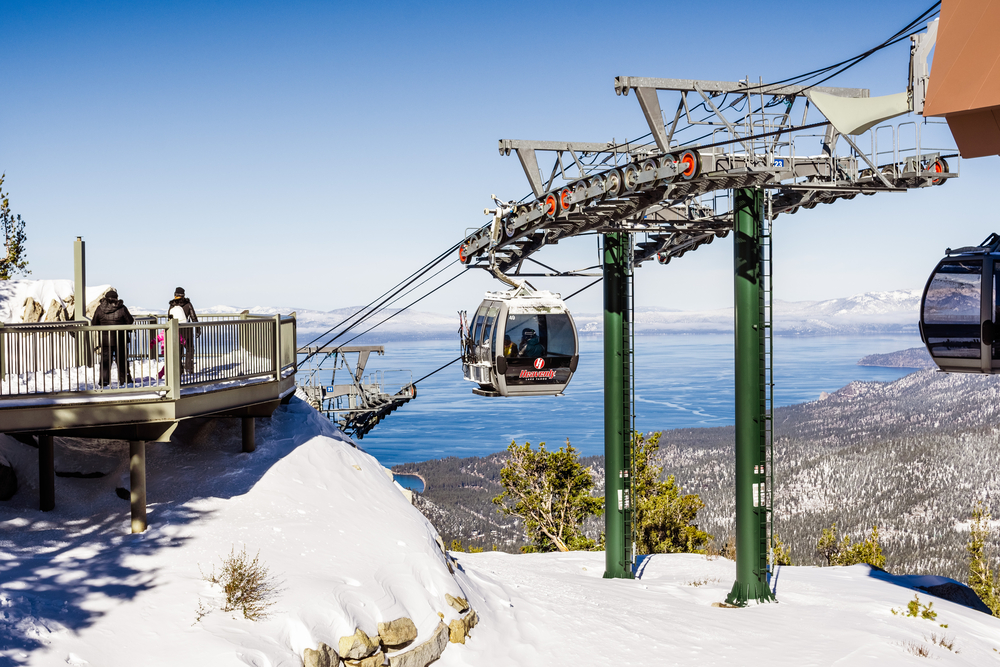 ---
Quick Breakdown of Lake Tahoe Airbnb Rentals
I've stayed in enough Airbnbs to be pretty good as choosing a top stay, so put your trust in me to do the same for you. My "Quick Top 6" showcases the best Airbnb Lake Tahoe rentals below will save you time while showcasing the best stays for any travel style, group size, budget and occasion.
For added value, I've included some Lake Tahoe video guides throughout this list. These are a great resource to decide which area you want to stay in, what season you want to visit in and what you want to do while you're there. I'm only just kicking off some Lake Tahoe content on my blog, but I do have a huge range of California and Nevada content for you to check out – the links are at the end of this blog. In the meantime, I suggest checking out 37 California Music Festivals That'll Keep You Dancing All Year Long. Tahoe makes a couple of stellar appearances there!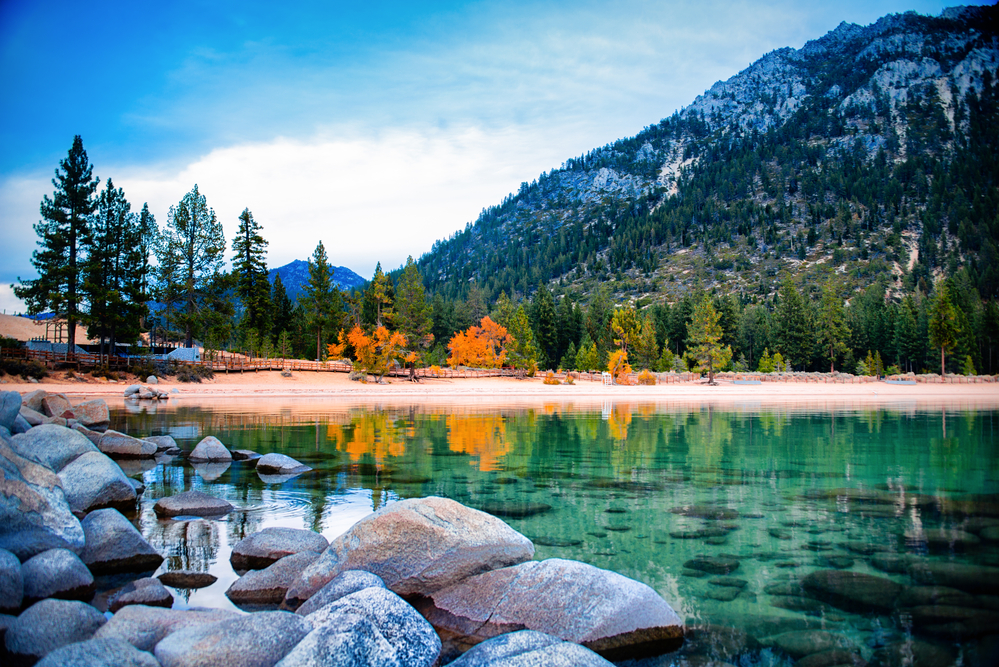 ---
The Best Airbnb Lake Tahoe & Vacation Rentals
Back in the golden days of Old Hollywood, the biggest film stars headed north to Lake Tahoe for a spot of R&R, and it became known as the place to see and be seen. Decades on, Tahoe is still an upmarket destination but thankfully now you can visit here on any budget.
I got super envious putting together this list of the best Lake Tahoe Airbnb rentals, and I realized as a Californian, driving through here once in my life just doesn't cut it and I have to make it a priority to visit soon.
I've included a mix of stay styles and locations on this list, so you can choose the best Airbnb in Lake Tahoe that's perfect for you!
---
1) Tahoe Zen 3.5 Bedroom Townhome
Location: Zephyr Cove
Price: $250+ USD per night
With a Premier Host like this, you're guaranteed to have the trip of a lifetime at this three-bedroom townhouse in a gated Lake Tahoe community, easily the best value rental in the California destination. The large home is nestled in a quiet lakefront part of Tahoe, and features beds off various sizes, wood burning fireplaces, laundry facilities and guest parking. With meadow and forest views, you'll enjoy finishing the day on the outdoor deck, or spending your days kayaking and paddleboarding – gear of which the host includes.
View Photos, Read Reviews & Check Availability
---
2) Vintage "Old Tahoe" Cabin on Private Beach
Location: Tahoe Vista
Price: $400+ USD per night
With a perfect five-star guest score, visitors are falling in love with this two bedroom cabin in Tahoe, with that old school feel. The cozy cabin will bring you back to your childhoods at Tahoe, with its charming interiors and perfect lake location. There's a new deck that stretches to the waters edge, a BBQ and outdoor seating, and inside you'll find well-equipped, clean rooms. This old-school cabin is located right on its own private beach, and is in close proximity to Tahoe City, the Nevada state line, skin resorts and top restaurants and bars.
View Photos, Read Reviews & Check Availability
---
3) Private Pier, Lakefront, Agate Bay, Close To Restaurants & Bars
Location: Carnelian Bay
Price: $1500+ USD per night
If you're heading to Tahoe with your family or a big group, you'll want to spend a little more for comfort and style. Enter this sprawling five bedroom family home, with so many features you'll be seriously impressed. The luxury Tahoe rental features large bedrooms, a full kitchen and an old-school wet bar. The large backyard is equipped with lounge chairs, and just beyond the yard is your own private pier on the lake. Go boating, swimming, kayaking or paddleboarding in the summer, and in the winter, hit the nearest ski resort, Diamond Peak. There's tons of top restaurants, bars and shops in close proximity to this great home.
View Photos, Read Reviews & Check Availability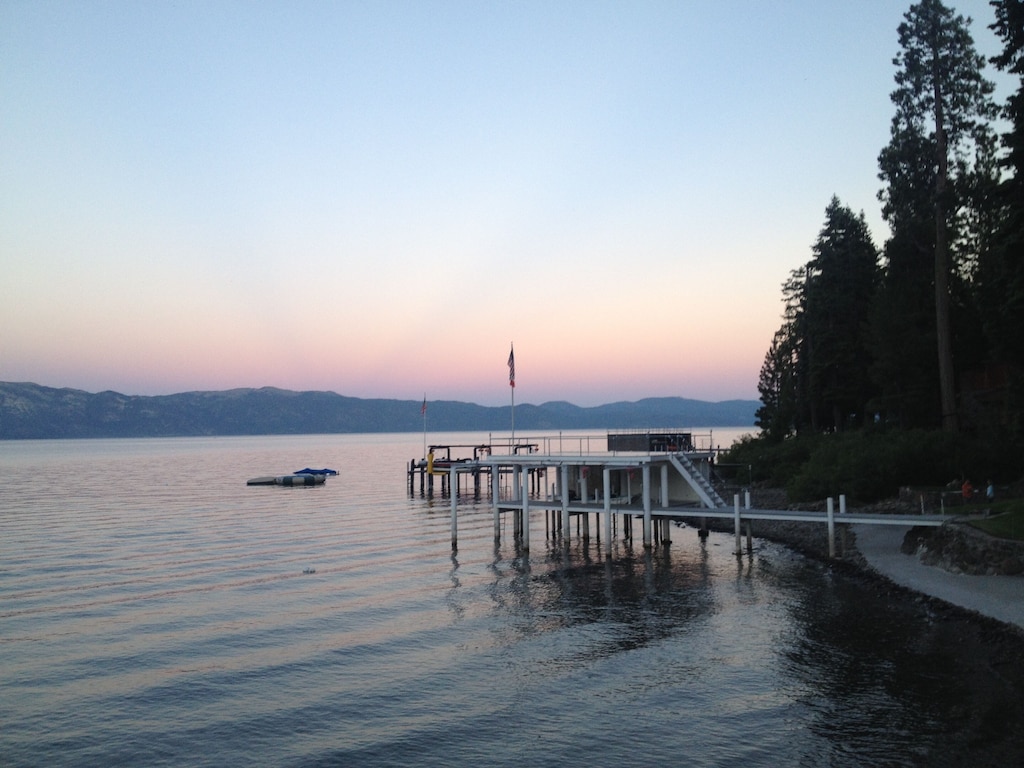 ---
4) Pine Needle
Location: Tahoma (Western Lake Tahoe)
Price: $229+ USD per night
https://www.plumguide.com/homes/37673/pine-needle
Cabin rentals in the Lake Tahoe can get quite ridiculously expensive, but the Pine Needle offers rates as low as $229 per night (depending on the time of the year) – which is an absolute steal for this stunning 5-bedroom home.
It's located just a few minutes walk down by the lake for morning coffee strolls, but is also close by tons of activities for outdoor enthusiats like hiking, skiing, mountaing biking, and loads more. It's also walking distance to some of the best restaurants and coolest bars in the area, so you'll be able to enjoy the best of everything Lake Tahoe has to offer.
If this place is booked up during your dates, I'd suggest checking out similar Cabin Rentals in Lake Tahoe on this website called Plumguide. They're known for their strict approval process for properties, so you know when you rent from them you'll be staying at a top-notch listing.
View Photos, Read Reviews & Check Availability
---
5) Judge Peek Cabin
Location: Cedar Flat
Superhost: Yes
Price: $180+ USD per night
https://www.airbnb.com/rooms/26253317
There was something so enchanting and old school about "Judge Cabin", I just had to name it the best overall Airbnb Lake Tahoe rental – at least on my list! This little two-bedroom oasis has all the conveniences you could need, including a small kitchen, large deck, indoor fireplace (a must in the cold, snowy winters!) and a hot tub! It even has its own pier and private beach. The quiet neighborhood of Cedar Flat is a Great Lake Tahoe spot, as it's just 10 minute to Tahoe City to stock up on supplies and 20 minutes max to the slopes of Alpine, Squaw and Northstar. It has incredible natural wonders all around, including the lake and amazing mountain views.
View Photos, Read Reviews & Check Availability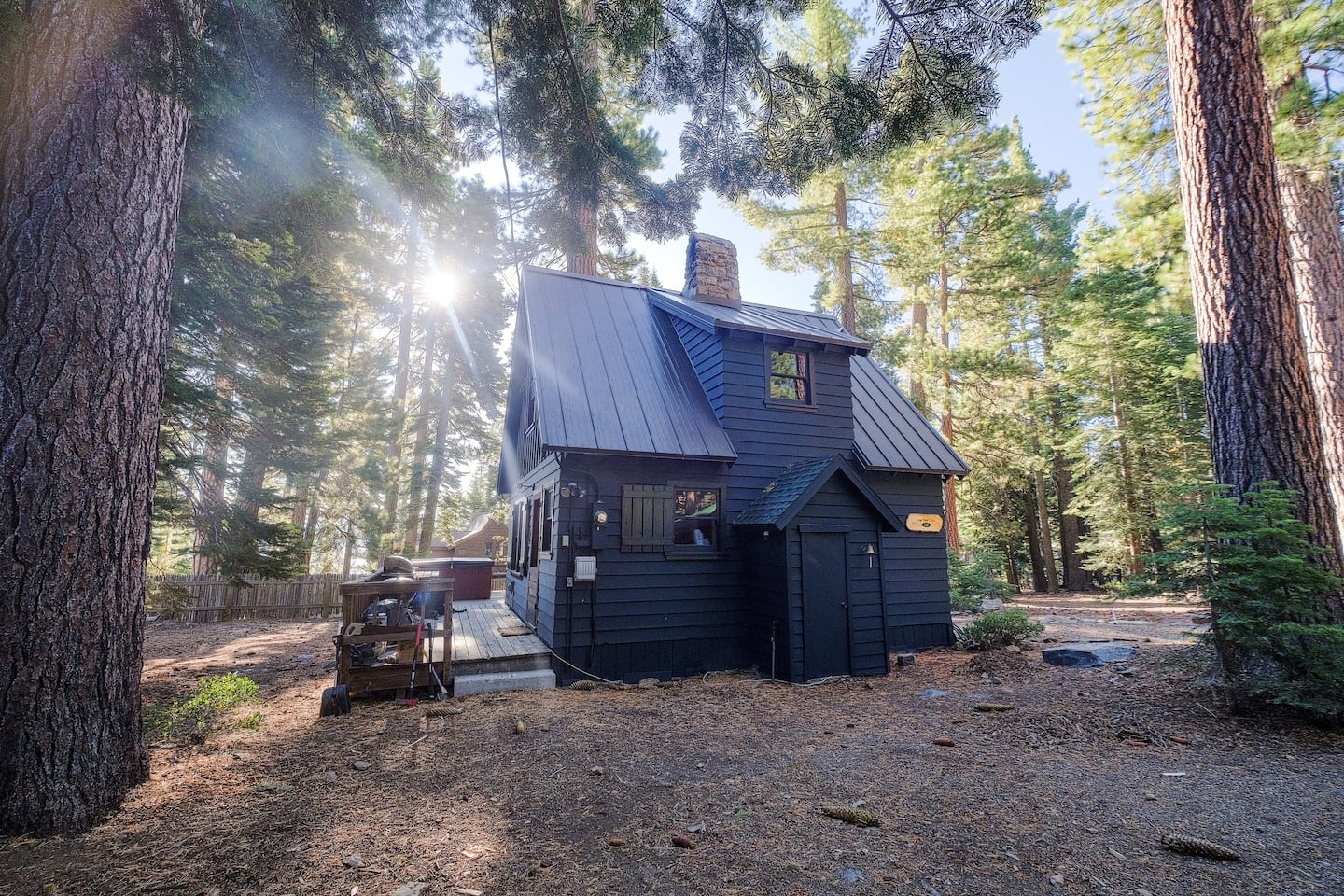 ---
6) Tahoe's Ultimate Mountain Castle Getaway
Location: Glenbrook
Superhost: Yes
Price: $700+ USD per night
https://www.airbnb.com/rooms/13747241
Before Aspen exploded in popularity, Lake Tahoe was always the secluded getaway of choice for the rich and famous of the 50's and 60's, so why not treat yourself like Marilyn Monroe once did? This seven-bedroom, 4.5 bath home has its own self-contained unit within, a huge chefs kitchen, and spans 4500 square foot. There's a billiard table, ping pong table and piano, and a deck with fire pit and a BBQ. South Lake Tahoe is just 7 minutes drive away, and this palatial home is the ideal getaway for a large family or group looking to live it up a little.
If you're traveling with a big group of friends, bachelor/bachelorette party, or for a family gathering, this is definitely the best Airbnb in Lake Tahoe for you!
View Photos, Read Reviews & Check Availability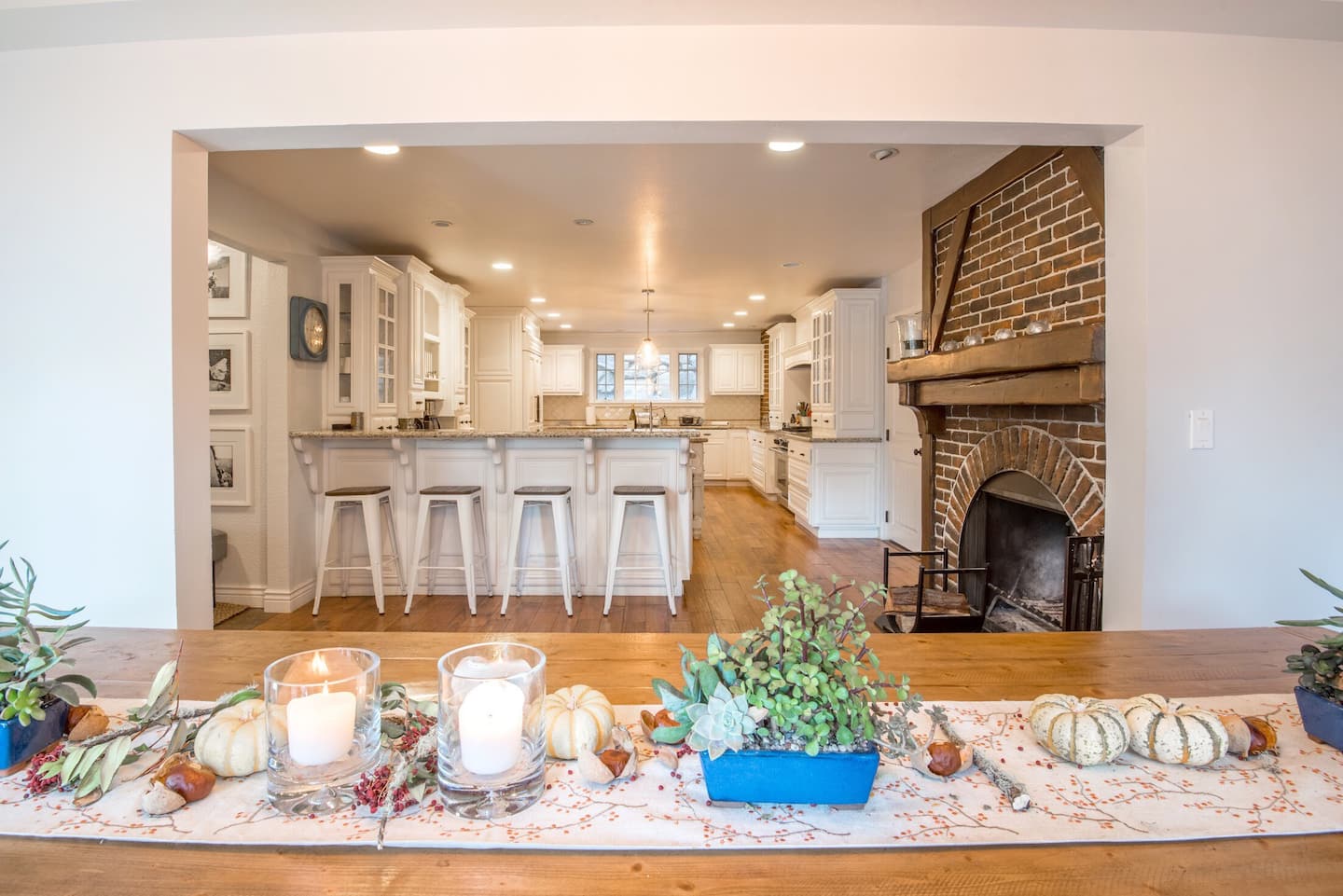 ---
7) Lake Tahoe Vacation Resort- Studio!
Location: South Lake Tahoe
Superhost: Yes
Price: $50+ USD per night
https://www.airbnb.com/rooms/20184338
Just because Tahoe is synonymous with money, doesn't mean you have to miss out if you don't have big bucks to spend. There are tons of affordable stays on Airbnb, and this studio serviced apartment in one of Lake Tahoe's vacation resorts gives you so many inclusions for such a low price. The cozy space has two beds, a small kitchen, a bathroom and you can use the resort hot tub, pool and gym to your heart's content! It's perfectly located in South Lake Tahoe, which is full of bars, restaurants, casinos (on the Nevada side) and the peaks of the Sierra Nevada's aren't far away. The best cheap Lake Tahoe Airbnb without a doubt!
View Photos, Read Reviews & Check Availability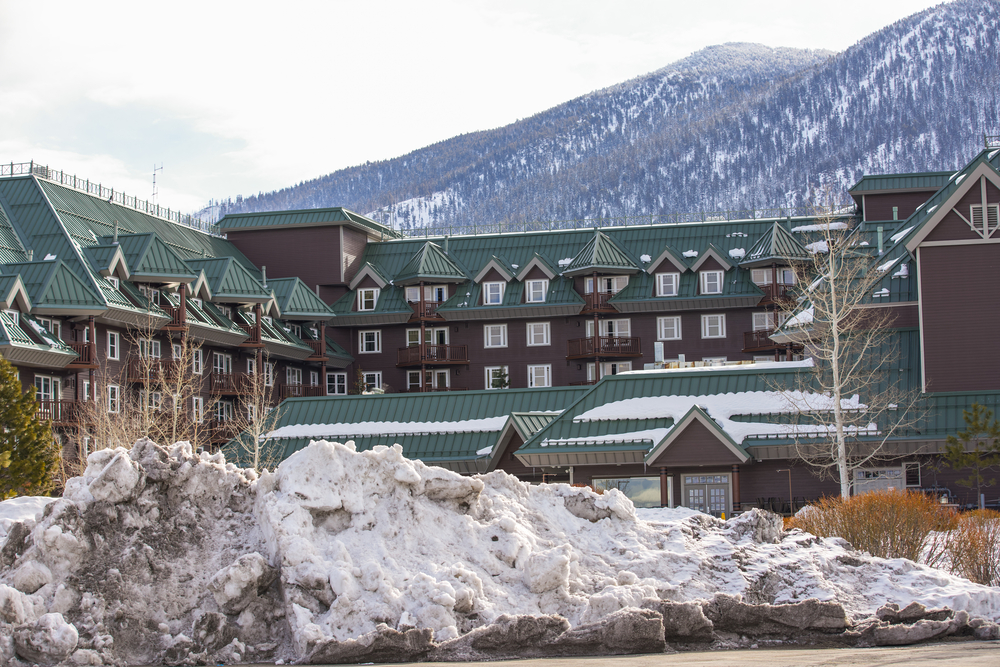 ---
8) Dazzling Chalet 2150 sq/ft 4bd 2.5ba by Sunnyside!
Location: Tahoe City
Superhost: Yes
Price: $300+ USD per night
https://www.airbnb.com/rooms/10234321
Lake Tahoe is a great place to take the fam for a vacation, and the kids and adults alike will love the endless outdoor activities the destination offers. This four bedroom loft-style chalet is a dream, and the architecturally designed, Scandinavian inspired space is super modern, spotless and minimalist. Everything here is fresh and new, and the rustic modern abode has all the mod cons you could possibly need.
The Tahoe City home is just a few houses up from the lake, and walking distance to cafes, restaurants and grocery stores. Rent bikes and cycle around this stunning area, take a dip in the lake, hike on the surrounding trails or take the free local shuttle up Squaw.
View Photos, Read Reviews & Check Availability
---
9) Modern Mountain A-Frame
Location: Carnelian Bay
Superhost: Yes
Price: $180+ USD per night
https://www.airbnb.com/rooms/17156804
When the winter snow falls and temperature plummets, Lake Tahoe is the ideal place to snuggle up with your lover and enjoy a secluded getaway. This sweet two bedroom A-frame home is the best couples AirBNB in Lake Tahoe for many reasons. It's located in the quiet lakefront Carnelian Bay pocket of Tahoe, a stone's throw from all major mountain peaks. The renovated, modern cabin has a full kitchen, an open, airy design and a deck with a grill. This cabin has achieved an incredible 5/5 rating on AirBNB from over 200 happy guests and counting – an impressive feat and a testament to the home and its hosts!
View Photos, Read Reviews & Check Availability
---
10) Heavenly Cabin
Location: South Lake Tahoe
Superhost: Yes
Price: $250+ USD per night
https://www.airbnb.com/rooms/25267826
South Lake Tahoe is a buzzing community to stay in during your trip to Lake Tahoe, and this three-bedroom spacious cabin is ideal for a group or family getaway. The location is private and tranquil, but you can still walk to a range of great bars and restaurants from here. There are two bathrooms, a kitchen and a living room, and there's a really woodsy feel here that you definitely want in a Lake Tahoe Airbnb experience.
View Photos, Read Reviews & Check Availability
---
11) Beautiful Round House Steps From Lake W/ Hot Tub
Location: South Lake Tahoe
Superhost: Yes
Price: $200+ USD per night
https://www.airbnb.com/rooms/9220288
This is the most unique AirBNB in Lake Tahoe by a mile, and two guesses as to why! You guessed it – the house is round! Corners are overrated anyway! The three bedroom lakefront South Lake Tahoe home is stylish and plush, with two stories spanning 1500 square feet. The backyard has a hot tub and gas grill. It's just a few minutes drive to the area's casinos, Heavenly Ski Resort, and the many bars, cafes, restaurants and stores of vibrant South Lake Tahoe. You have to stay in "The Round House"!
View Photos, Read Reviews & Check Availability
---
12) Walk to Chair Lift + Hot Tub
Location: Homewood
Superhost: Yes
Price: $250+ USD per night
https://www.airbnb.com/rooms/21385181
With a relaxing hot tub that will take your winter Lake Tahoe trip to another level, this absolutely gorgeous three bedroom cabin looks like something you'd see in the mountains of Switzerland or Germany. And that's just the start of its features. There's a huge back deck, a kid's play area in the loft, a laundry and a workspace, and the home is just a couple of minutes walk to Homewood Ski Resort, where you can jump on the chairlift to head up the mountain. Airbnb guests are lucky enough to enjoy full access to a private beach, pool, public bar, restaurant and tennis courts reserved for local homeowners. It's a breezy 30-minute drive to bustling South Lake Tahoe. No wonder this place has achieved a perfect 5-star Airbnb guest rating.
View Photos, Read Reviews & Check Availability
---
13) Rare lake and mountain modern luxury lodging
Location: Kings Beach
Superhost: Yes
Price: $100+ USD per night
https://www.airbnb.com/rooms/24226939
Fully self-contained, this spacious two-bedroom guest suite has a perfect 5 star rating from over 200 AirBNB guests who can't wait to get back here! Newly renovated, neat and contemporary, the suite has its own private entrance so you're guaranteed a serene stay. It is located right by the lake, where you can kayak, swim, jetski or join a boat tour of the area. The beach is a 2 minute walk, state line casinos are 1 mile, Northstar Ski Resort is 8 miles, Tahoe City is 10 miles and Squaw and Alpine are 17 miles. Full marks for location and features!
View Photos, Read Reviews & Check Availability
---
14) Sylvan Moondance – 2 Bedroom Tahoma Cabin
Location: Tahoma
Superhost: Yes
Price: $150+ USD per night
https://www.airbnb.com/rooms/27527359
The lakeside community of Tahoma is a must-visit in Lake Tahoe, and this two-story, two-bedroom cabin is a great place to rest your head at the end of a busy day enjoying the great outdoors! The hosts have nailed the trendy modern rustic theme, and this pet-friendly Lake Tahoe AirBNB has a big backyard that is ideal for dogs. Tahoma is full of friendly locals and exceptional hiking trails, and the lake beaches are superb. It's a tranquil 15 minute drive into Tahoe City and 25 minutes to Squaw Valley.
View Photos, Read Reviews & Check Availability
---
15) Revamped Mid Century Modern A-Frame close to Squaw!
Location: Carnelian Bay
Superhost: Yes
Price: $200+ USD per night
https://www.airbnb.com/rooms/21893912
With mountain vistas and a pristine lakefront, Carnelian Bay is one of the best communities in Lake Tahoe and this secluded three bedroom cabin is a picture perfect addition to the area. The mid-century modern space has been totally remodeled and has a gourmet kitchen and a backyard deck with BBQ. It's just a two minute walk to the lake, and 11 miles to the peaks of Alpine, Squaw and Northstar. Another Lake Tahoe AirBNB that has achieved a perfect 5 star rating from hundreds of guests – they sure are setting the bar high up here!
View Photos, Read Reviews & Check Availability
---
Tours & Experiences In Lake Tahoe
Lake Tahoe may be the place to ski, snowboard, hike, swim and simply get out in nature, but did you know it's also a sweet photoshoot location, a leading winery destination and an enjoyable day trip from Yosemite National Park? These three Lake Tahoe tours and experiences will add even more unmissable activities to your overflowing bucket list.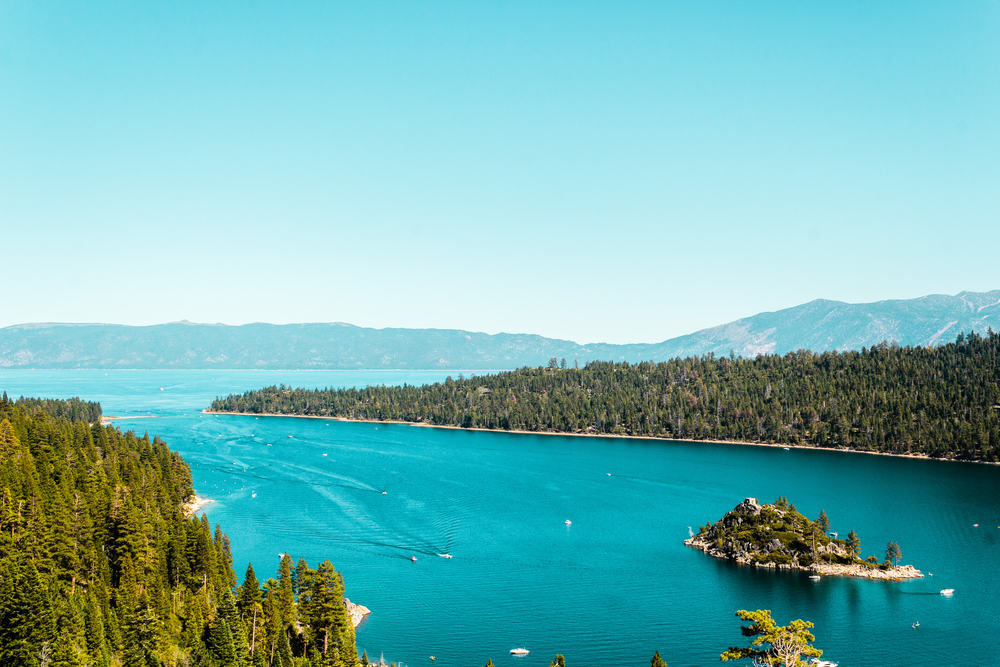 ---
Lake Tahoe: Half-Day Photographic Scenic Tour
"This is the ultimate Lake Tahoe Tour 1/2 day Tour, whether you are a photography fan or nature lover. The half-day hiking and sightseeing tour takes in waterfalls, glaciers, and possible sightings of the occasional bear."
https://www.getyourguide.com/lake-tahoe-l889/lake-tahoe-half-day-photographic-scenic-tour-t13720/
Price: From $270 USD (5 hours)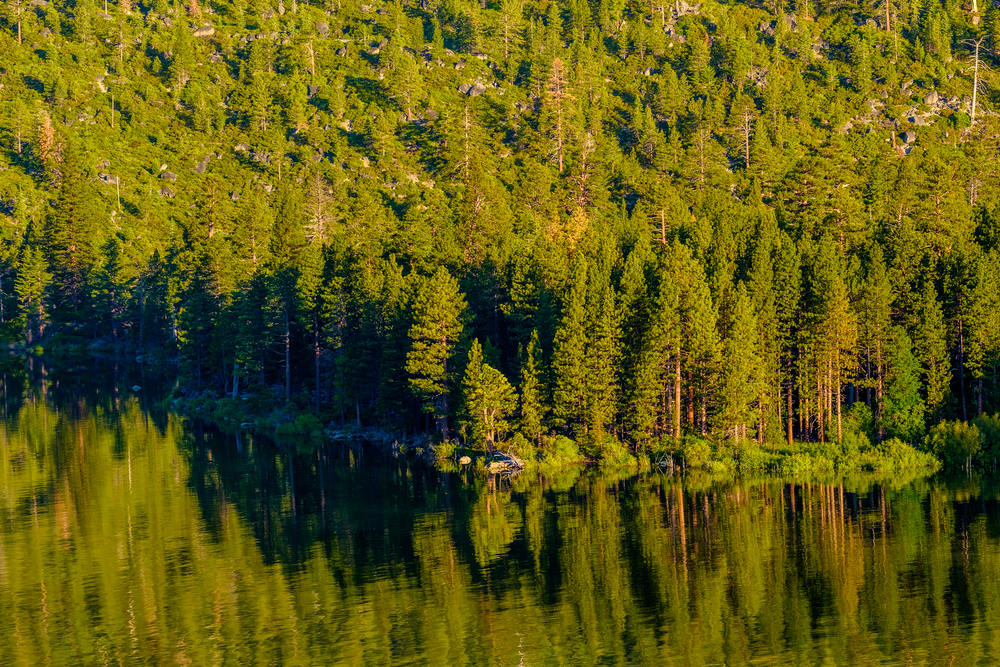 ---
Wine and Harvest Tour to Gold Country from Lake Tahoe
"Enjoy a narrated tour of the historic Gold Rush region of El Dorado County, 50 miles away from South Lake Tahoe. Visit several of the most picturesque family farms known for making vibrant, full-bodied, and award-winning wines."
https://www.getyourguide.com/lake-tahoe-l889/south-lake-tahoe-7-hour-wine-and-harvest-tour-t22405/
Price: From $120 USD (7 hours)
---
Yosemite National Park: Full-Day Tour from Lake Tahoe
"Visit Yosemite National Park on a narrated full-day trip from South Lake Tahoe. Take a seasonal hike to Bridalveil Fall or Yosemite Falls. Travel by luxury mini-bus from site to site, stopping to take photos. Enjoy a picnic lunch in the valley."
https://www.getyourguide.com/lake-tahoe-l889/bus-day-tour-to-yosemite-national-parki-from-lake-tahoe-t29959/
Price: From $300 USD (14 hours)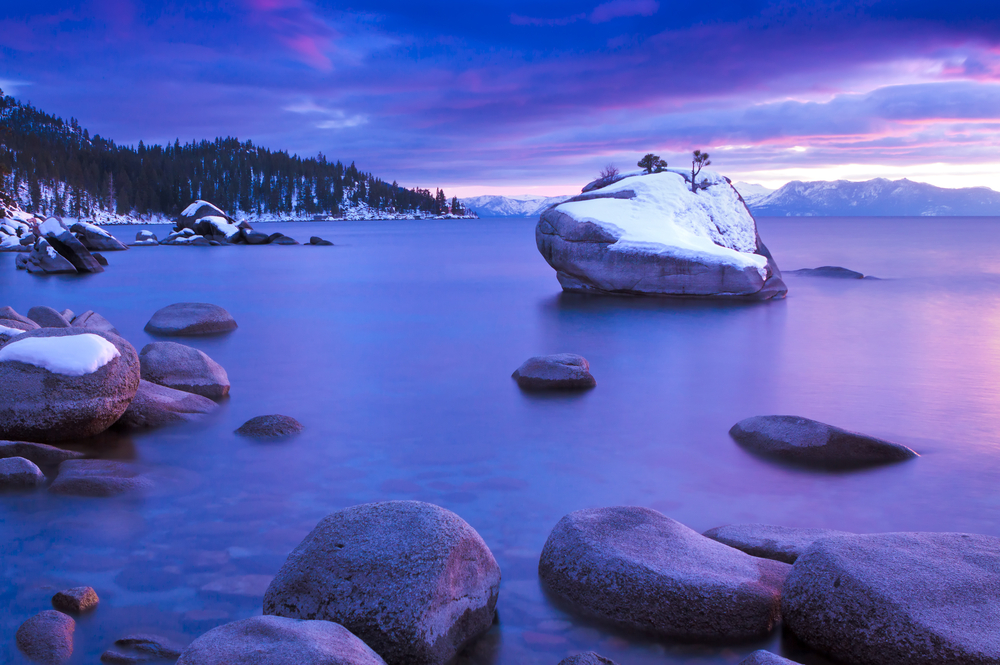 ---
Did I leave out any epic Lake Tahoe Airbnbs?
I do my utmost to only add the most top quality stays to my ever-growing range if AirBNB lists, and Lake Tahoe is no exception. Do you host – or have you stayed at – an amazing Lake Tahoe AirBNB you think could make the cut? Reach out to me via my socials or my email, and I'll take a look at your AirBNB to see if I can get it on the list!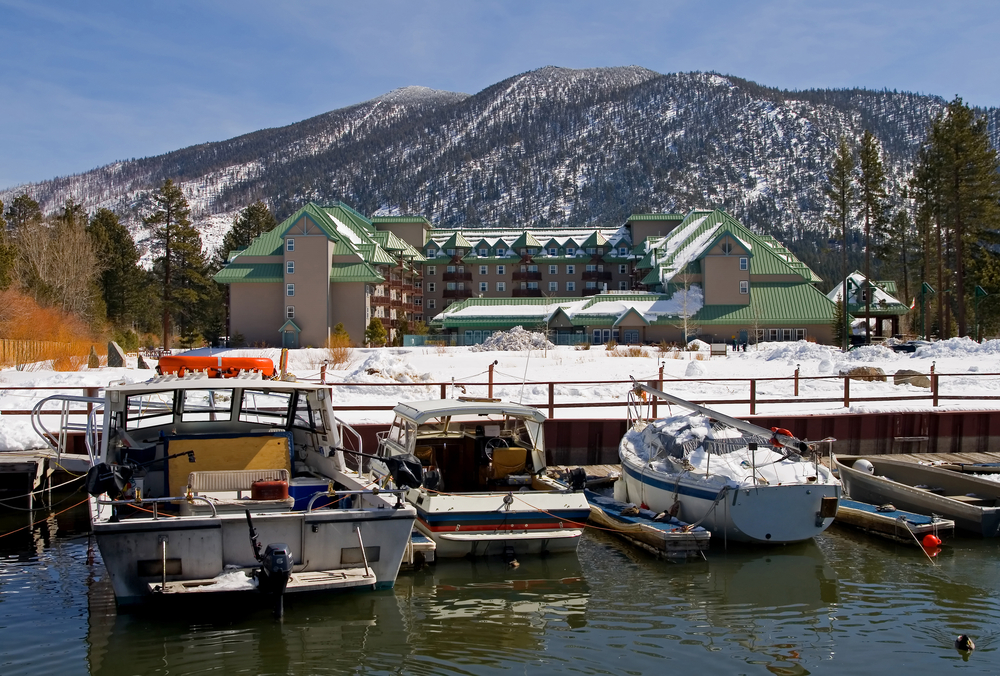 ---
Planning a trip to Lake Tahoe or California?
Lake Tahoe straddles the state line of California and Nevada, so you get the best of both worlds during your visit. While I'm still growing my Lake Tahoe content, as a Californian myself, you can bet your ass I have a ton of California and Nevada blogs, guides and lists for you! If you're kicking off a big West Coast road trip, don't miss these city guides, blogs, musical festivals lists and AirBNB lists I've published for far….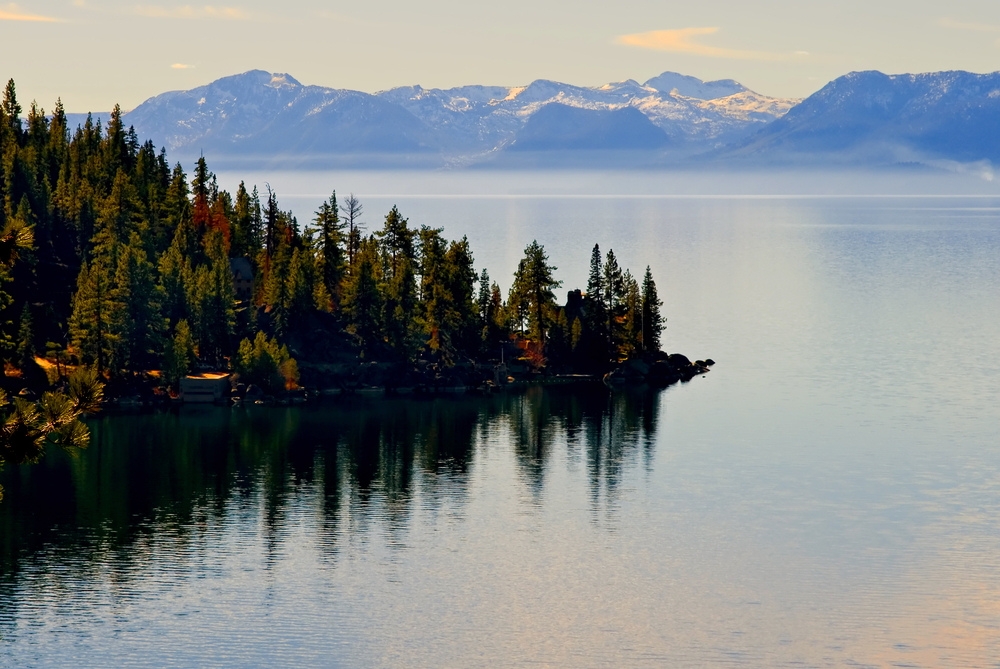 ---
Final thoughts on Lake Tahoe Airbnbs…
The saying goes that "Paris is always a good idea." But I'd argue that Lake Tahoe is always a good idea. All four seasons here offer a distinctly different visitor experience, and you're guaranteed a first class trip no matter what time of the year you plan to visit. Ski, snowboard, swim, hike, walk, eat, drink, shop and enjoy yourself in stunning Lake Tahoe!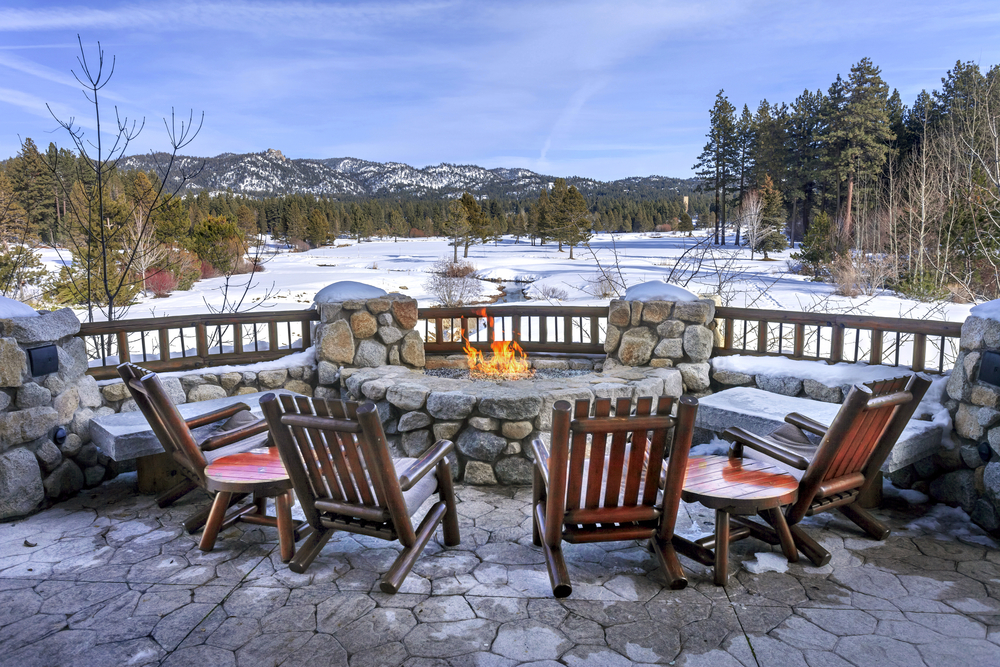 ---
Thanks for reading about the best Lake Tahoe Airbnbs!
https://www.jonesaroundtheworld.com/wp-content/uploads/2020/02/Best-Lake-Tahoe-Airbnb.jpg
667
1000
Guest Contributor
https://www.jonesaroundtheworld.com/wp-content/uploads/2017/03/logotry-1-1-300x106.png
Guest Contributor
2021-01-27 15:48:05
2021-10-05 22:09:55
15 Best Airbnbs in Lake Tahoe For A Cabin Getaway