Planning a trip to Delaware? I've put together the ultimate list of the best Delaware glamping rentals for an unforgettable stay…
You may not think of Delaware first when you think of glamping. But trust me, Delaware is such an underrated glamping destination.
The Mid-Atlantic US state has a border on a stunning coastline, and so many of their best glampsites are right on the beach with so much to do right on the doorstep.
From charming countryside towns to beachfront boardwalks, these are the best Delaware glamping stays for an unforgettable trip to the "First State"!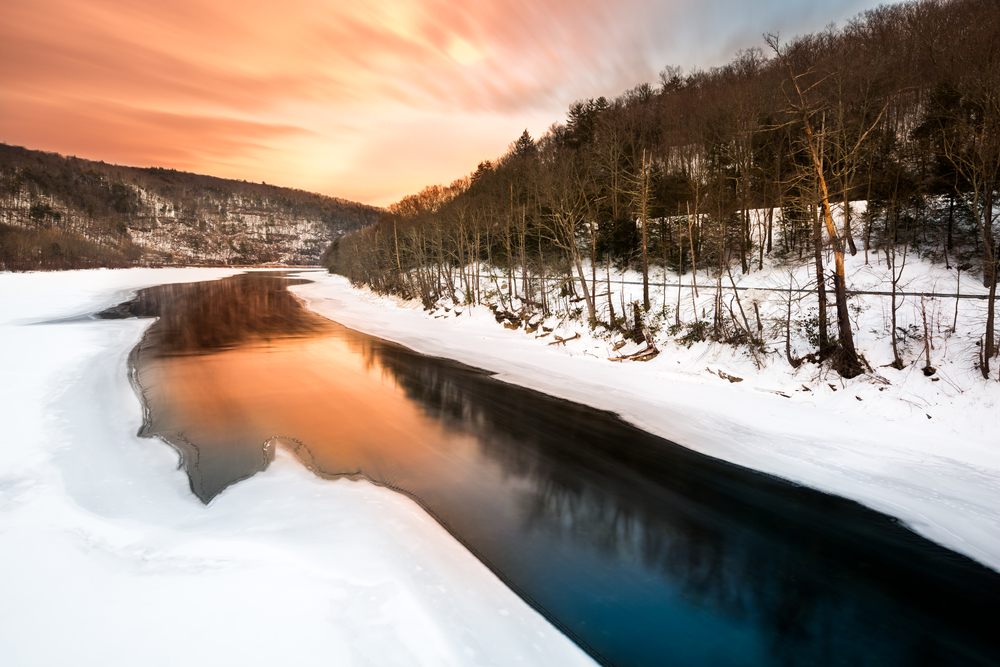 ---
Quick Breakdown of Delaware Glamping
If you're searching for a Delaware glamping retreat to match a certain budget, size or occasion, check out my quick breakdown below. I've shortlisted the five best Delaware glamping rentals to fit your own perfect travel itinerary.
I've included photos of the Delaware glampsites that made my list throughout the following blog. I've also included some video guides to the glampsites and to Delaware. If you're heading to this part of the United States and love glamping, check out my list of the best New Jersey glamping rentals.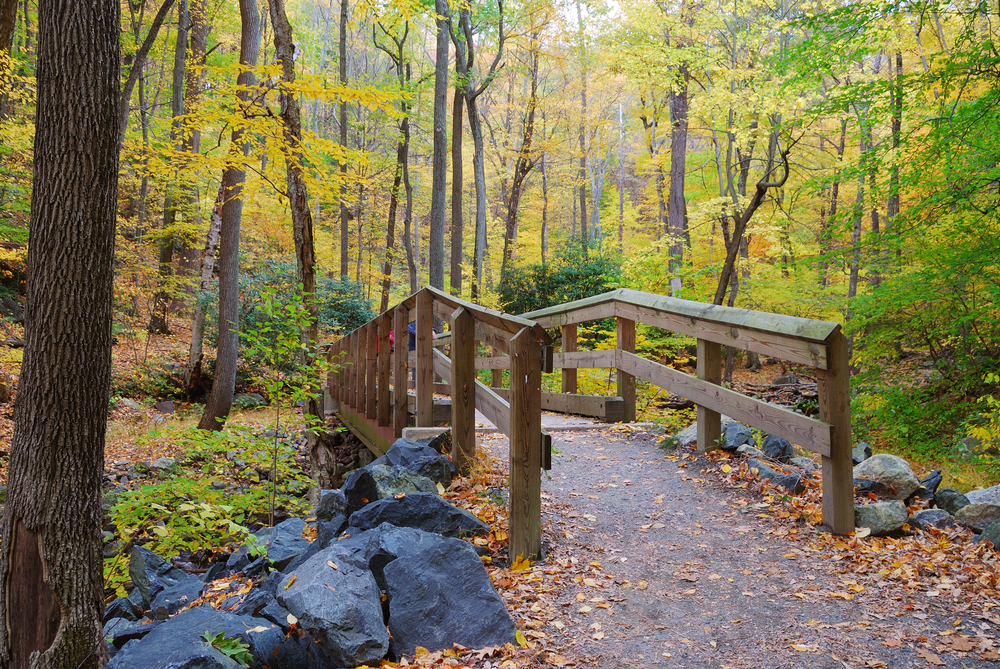 ---
1) Retreat Barn- Unplug; Enjoy Peaceful Country Life
"The Best Overall Glamping Delaware"
Location: Greenwood
Airbnb Plus: No
Superhost: No
Price: $250+ USD per night
https://www.airbnb.com/rooms/43556206
This beautiful barn in Greenwood has been transformed into the best Delaware glamping retreat. The five-star rated stay is ideal for a group of family retreat, with three bedrooms and enough space to sleep up to 10. The rustic two level stay is fully-equipped, and has tons of space both inside and outside. On the beautiful 80 acre property there's even a fire pit for you, an outdoor patio, a hot tub and use of a seasonal swimming pool. It's even pet-friendly so don't forget the pooch. This rural area of Delaware is near popular Rehoboth and its stunning beaches, and is just two hours from Philadelphia.
Guest review: "We had the best time at Pat's place! The home has such interesting and inviting architecture and decor, and the view is beautiful. There's so much to do on the property, from the hot tub, to the firepit, to the swings. And Pat and the other hosts are very communicative and accommodating. Would recommend!" – Juliette
View Photos, Read Reviews & Check Availability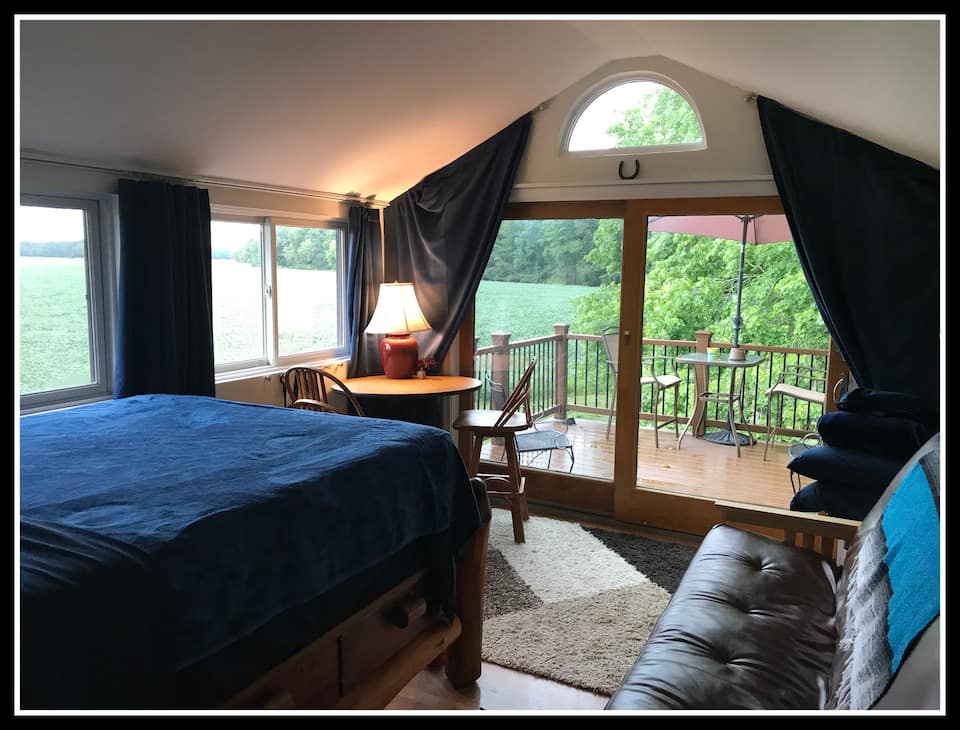 ---
2) The Farm at Marshtown, Dover DE
"The Best Luxury Glamping Delaware"
Location: Dover
Airbnb Plus: No
Superhost: Yes
Price: $250+ USD per night
https://www.airbnb.com/rooms/7222834
This farmstead is my choice for the best luxury Delaware glamping escape. The 500 acre farm is located in Dover, and you'll enjoy tons of outdoor space to roam. Your lodgings are a luxury home that is newly renovated and very spacious. There's three bedrooms and an awesome back deck featuring a hot tub. This is a very rural area, close to quaint small towns and just an hour to popular summer destination, Rehoboth Beach.
Guest review: "A great place to stay to experience life on a farm. Our children had a blast collecting the eggs and looked forward to feeding the animals every morning. Anticipate to sight some unwanted little visitors scuttling through the house occasionally. Conveniently located close to the Air Mobility Command Museum and downtown Dover." – Simeon
View Photos, Read Reviews & Check Availability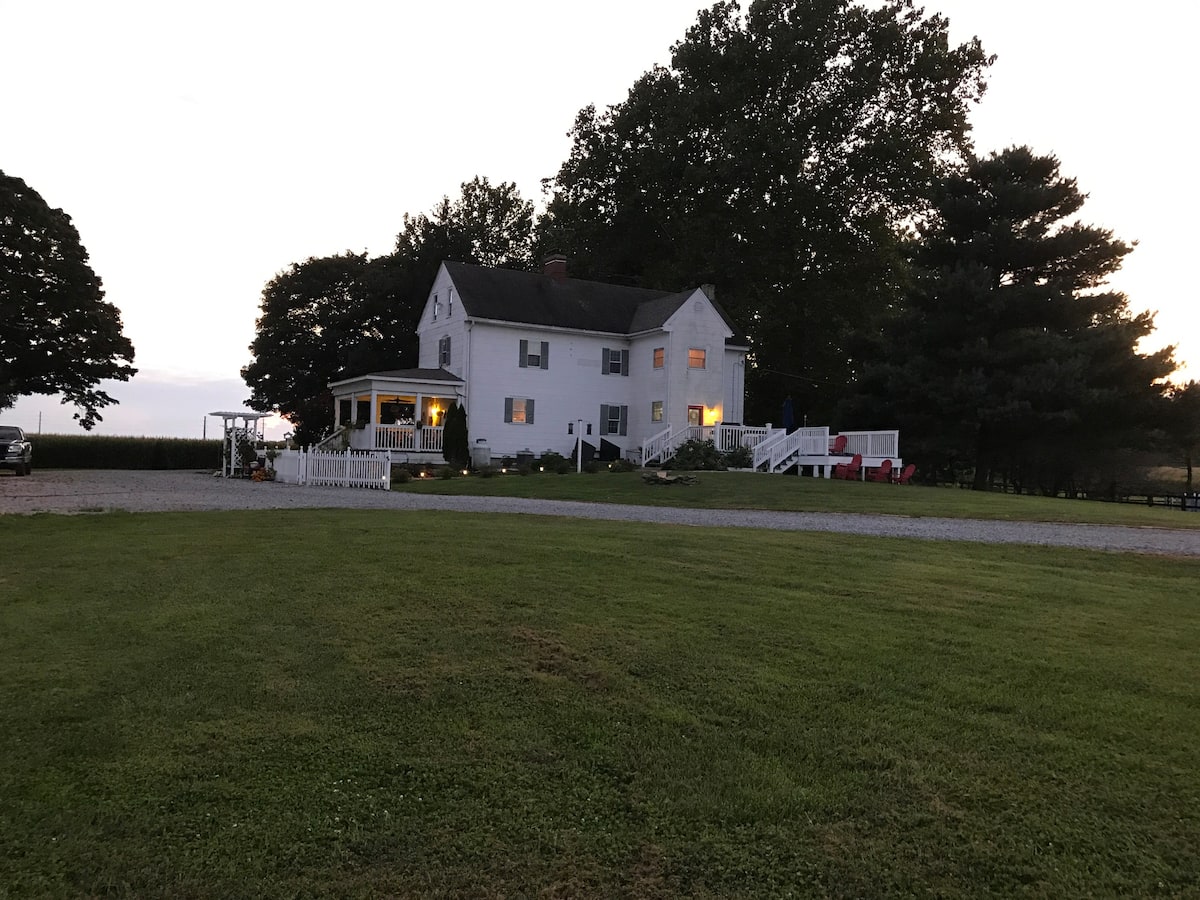 ---
3) Trap Pond State Park Yurts
"The Best Cheap Glamping Delaware"
Location: Laurel
Price: $50+ USD per night
https://www.destateparks.com/Reservations/Yurts
Trap Pond State Park in Laurel, Delaware, now offers budget-friendly yurts that promise a memorable stay. Each yurt features both a single and double bed and a chilled out outdoor area. This scaled-back and beautiful escape is located in one of this region's most stunning state parks, with so much space to fish, canoe, picnic or simply wander. Delaware's most popular beach Rehoboth is just 35 miles away and Washington D.C is 100 miles. If you're searching for a cheap Delaware glamping escape for a couple or a family, this is the one to beat.
Guest review: "Absolutely beautiful state park! Clean, quite campground. Definitely take the pontoon tour of the pond and ask for Will as your guide! Very knowledgeable and friendly guide. This beautiful and peaceful tour will make your trip memorable!" – Tea
---
4) Massey's Landing
"The Best Family Delaware Glamping"
Location: Millsboro
Price: $179+ USD per night
https://www.masseyslanding.com
Massey's Landing is arguably the most popular glamping site in Delaware and promises something for every member of the family. This sparkling clean glampsite is located right on a private part of beach with a range of cabins, RV sites and epic glamping tents available in a range of sizes. There's a pool on-site, a restaurant, clean bathhouses and golf carts to get around in, and stunning Rehoboth Beach is just 30 minutes drive away.
Guest review: "We loved our stay, especially the beach with canopy, the pool and beautiful beach views. Staff were kind and welcoming. Super clean facilities. We felt very safe with pool restrictions and wearing masks when outside. Thank you Masseys for providing a safe fun vacation. We'll be back next summer!" – Kathleen
Massey's Landing / Campground Review
---
5) First Tiny Home in the First State!
"The Best Romantic Glamping Delaware"
Location: Milton
Airbnb Plus: No
Superhost: Yes
Price: $140+ USD per night
https://www.airbnb.com/rooms/43798282
If you and your love are looking for a romantic Delaware glamping retreat, look no further than this tiny house in Milton. The highly-rated one bed stay is cute, cozy and has just the right rustic vibe glamping provides. Sparkling clean and located on a private slice of pretty property, the tiny home is fully-equipped with all you could need for a perfect stay. You'll be just a mile from downtown Milton, a quaint little town with a craft brewery, restaurants and charming shops. The beach is also just 15 minutes away.
Guest review: "Ashley's tiny home was one of our favorite Airbnb experiences. The tiny home is a gem: charming and cozy, very tidy and clean, and filled with natural light. The space is beautifully designed and decorated. We also appreciated that the kitchen was fully stocked with all the essentials to make homemade meals. The goodie bag of a tiny cheeseboard was a very thoughtful touch. Ashley was super responsive with communications before and during our stay. The location is great – close to Cape Henlopen State Park and beaches. Would highly recommend staying here!" – Teresa
View Photos, Read Reviews & Check Availability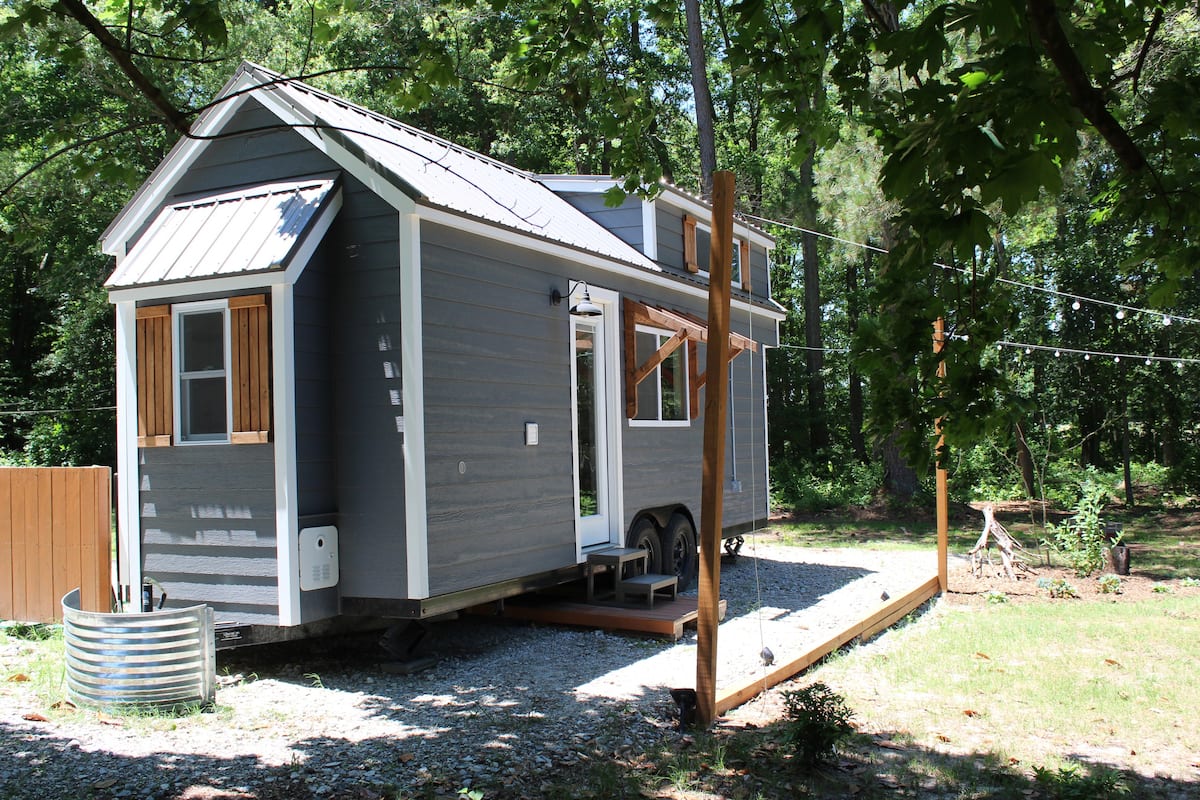 ---
6) The Paisley Fish
Location: Millville
Airbnb Plus: No
Superhost: Yes
Price: $150+ USD per night
https://www.airbnb.com/rooms/34979396
The Paisley Fish is a highly-rated yurt located in Millville, Delaware. Set upon its own private deck on a large beachside property, the yurt boasts plush furnishings and an outhouse. There is no TV here so this is the place to switch off and regenerate. The beach is just a few miles away and Millville is a buzzing little town with a lot to offer.
Guest review: "The yurt was a very neat experience! A lot of personal touches and the decor was beautiful. The outside/covered shower experience was also neat! We'll definitely be back!!" – Charity
View Photos, Read Reviews & Check Availability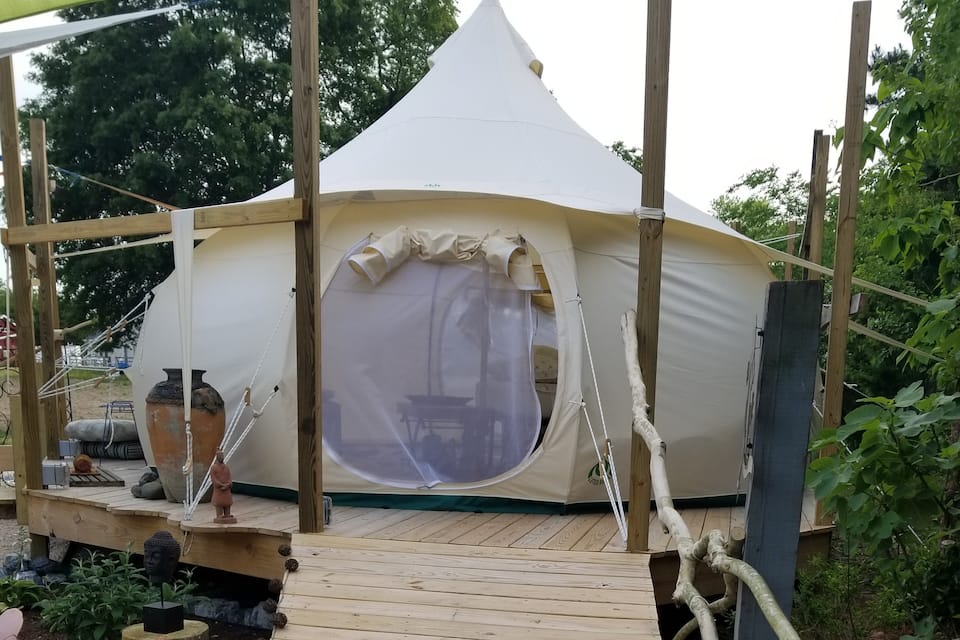 ---
7) Yogi Bear's Jellystone Park, Milford Area – Delaware Beaches DE
Location: Lincoln
Price: $150+ USD per night
http://www.delawarejellystone.com
Yogi Bear's Jellystone Park on the Delaware Beaches is a fun and exciting place to take the kids for a well-earned vacation. Accommodations on offer include fantastic cabins, and you won't even have to leave the park to ensure the kids are entertained and end the day exhausted from all the fun. The resort offers visits from Yogi Bear and friends, themed events, pools, playgrounds, campfires, games and a camp store with everything you could need to pick up, not to mention the beach right nearby.
Guest review: "If I could give them more than 5, I would! The campground was immaculate. Garbage pick up (campsite side) was perfect. Staff were friendly and courteous and helpful! Check in and out was a breeze. My husband and I were surprised at all the activities they had for the children camping. We throughly enjoyed our stay and we will camp at Jellystone Milford again next season! Thank you all for a wonderful, stress free and enjoyable stay!" – Kelly Ann
Delaware Jellystone Park 2015 Promo
---
8) Big Oaks Campground
Location: Rehoboth Beach
Price: $99+ USD per night
The closest campground to popular Rehoboth Beach which is 2.5 miles away, Big Oaks Campground is a highly-rated and family-friendly place to stay by the beach in Delaware. With budget-friendly prices, the accomodations here include rustic cabins and mobile homes, and there's a never-ending list of activities to get the kids involved in. There's a pool, playground, games room, picnic tables, fire rings, a camp store and a basketball court, and nearby there's a plethora of hiking, biking and walking trails, places to fish and swim, golf, shop and so much more!
Guest review: "Clean pool, nice playground, and LOTS of trees. We have a spot right next to the pool, which is super convenient. We also like going on walks around the place."
Big Oaks Family Campground
---
9) Treasure Beach RV Park & Campground
Location: Selbyville
Price: $100+ USD per night
https://www.treasurebeachrvpark.com
Located just a stone's throw from the beach, Treasure Park RV Park is a family-friendly campsite with one of the best locations by the water in Delaware. There's campsites and RV sites for if you're bringing your own gear, and rustic cabins that are connected to power and pet-friendly as well! For those who love glamping, Treasure Beach Campground has not added epic glamping tents that include water and electric and start at low prices. Book your stay today!
Guest review: "Stayed there twice this season. Both times had an excellent time. Can't wait till I can go back next season. The resort is also located in a perfect spot. Not to far from beach, multiple restaurants, places to rent a boat and ocean city is literally right there. Would definitely recommend." – Tyler
Treasure Beach RV CampGround Activities
---
10) Indian River Inlet Cottages
Location: Bethany Beach
Price: $120+ USD per night
https://destateparks.com/Reservations/Cottages
Indian River Inlet Cottages on beautiful Bethany Beach, Delaware, are located within the state's Seashore State Park and the fully-furnished cottages aren't just picture perfect but have so much to do right on their doorstep. The cottages on offer are all two bedroom stays with lots of space and a full kitchen. There's swimming, deep sea fishing, surfing, sailing, paddleboarding and hiking right just outside, and there's many top restaurants and shops in close proximity too.
Guest review: "Excellent place for a family. Two queen beds and two twin beds, one large bathroom and a common area (living/dining room with kitchen) enhanced by a screened porch with stellar view of the inlet. We stayed in Cottages 9 & 10 over Thanksgiving and loved it from sunrise to sunset. They fill up fast. Book early." – Lori Jo
Indian River Inlet Cottages At Delaware Sea Shore State Park
---
11) Tall Pines Campground Resort
Location: Lewes
Price: Contact resort for price
The beloved Tall Pines Campground Resort in Lewes, Delaware is yet another family-friendly place to get back to nature with the fam. Once you've checked into your spacious cabin, there's endless fun that awaits you. There's a pool, camp store, a kids splash park, a fitness centre, 18 hole mini golf course, playgrounds and its just a short walk down to the beach. The staff here keep your kids entertained so you don't have to.
Guest review: "This campground was recommended by a friend and we have enjoyed it very much each time we have visited. Close to everything but also far enough away. Friendly staff and neighbors." – Jacqueline
Delaware - The US Explained
---
12) The Bohemian Rhapsody
Location: Ocean View
Airbnb Plus: No
Superhost: Yes
Price: $100+ USD per night
https://www.airbnb.com/rooms/44991236
The "Bohemian Rhapsody" is a eccentric and cozy tiny house located in Ocean View, Delaware. The fun little stay has so far achieved a perfect five-star score, with guests falling in love and keen to get back. The boho-inspired shed glamping experience is pet-friendly, and includes a full sized bed, kitchen amenities, an outdoor shower, hot tub, fire pit and outdoor grill. This zen glamping site is located just a short walk from the beach, the boardwalk and many great restaurants.
Review: "My husband and I had an awesome time staying at the Bohemian Rhapsody for our "mini-moon." The decor and vibe is both relaxing and inspiring, and the location is close to a lot of cool attractions. Whitney is so sweet, and went out of her way to make our stay there extra special. Have already recommended the place to family!" – Alyssa
View Photos, Read Reviews & Check Availability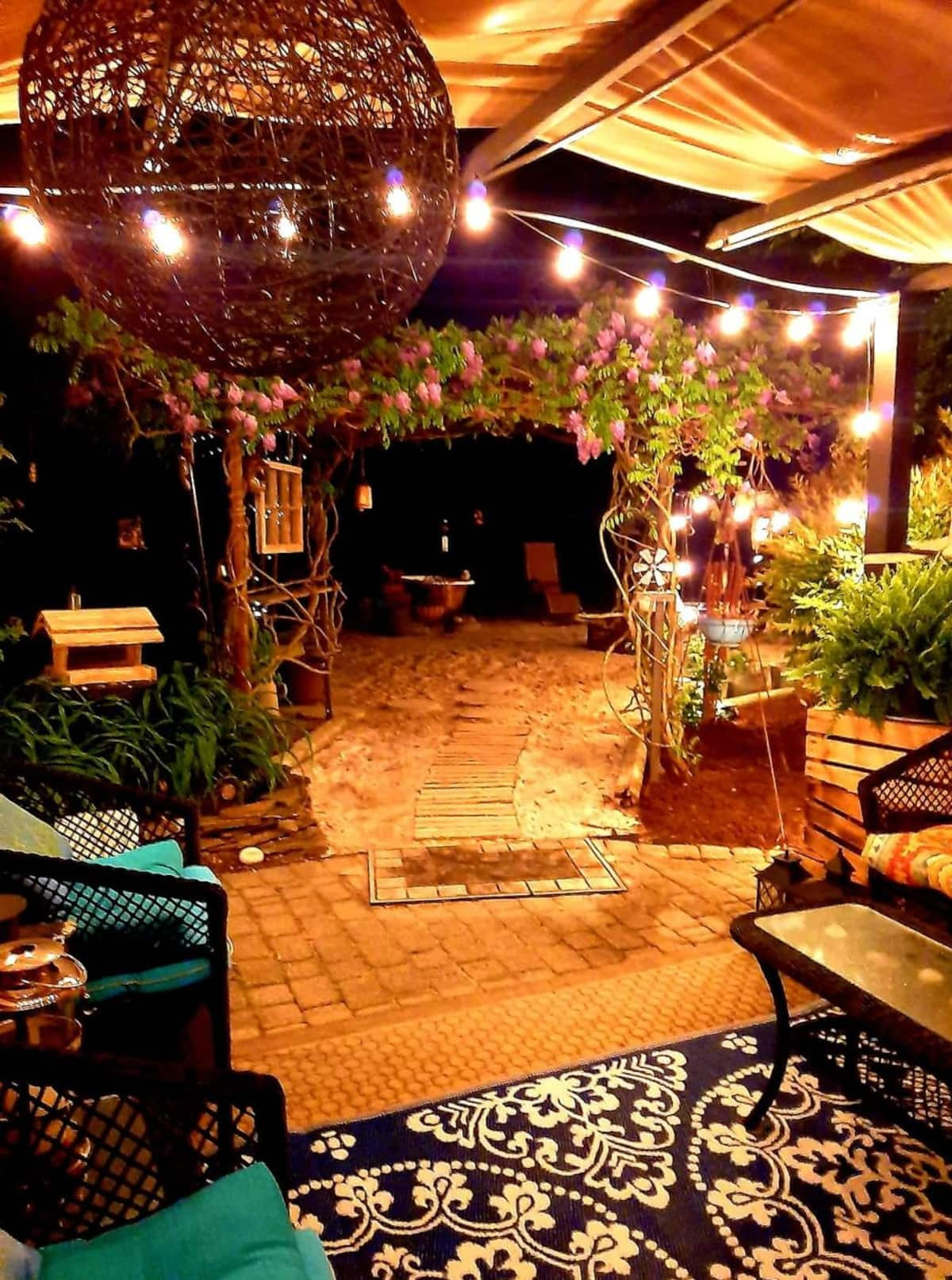 ---
13) Fully Private Motorhome at Seaside Oasis
Location: Millsboro
Airbnb Plus: No
Superhost: Yes
Price: $150+ USD per night
https://www.airbnb.com/rooms/36406123
This fully-furnished and equipped motorhome is located in Millsboro, Delaware, and promises a unique and comfortable glamping experience by the sea. Parked up on a private property with an outdoor space and pool you are welcome to use, the RV has four beds, a kitchen, bathroom and everything else you could need. This area is located where the country meets the sea, and is located just 30 minutes drive from the beach and just two miles from top local restaurants.
Review: "A comfortable, spacious RV in secluded farm land for a quiet getaway for two of us and our 70 lb dog, with a very responsive and hospitable host. The free range chickens and cat provided much enrichment for our pooch, and the gated pool allowed him to be off-leash while we enjoyed the cool water. The gas range and convection microwave were true glamping treats. And the wifi was strong enough for streaming with our Roku player." – Jennie
View Photos, Read Reviews & Check Availability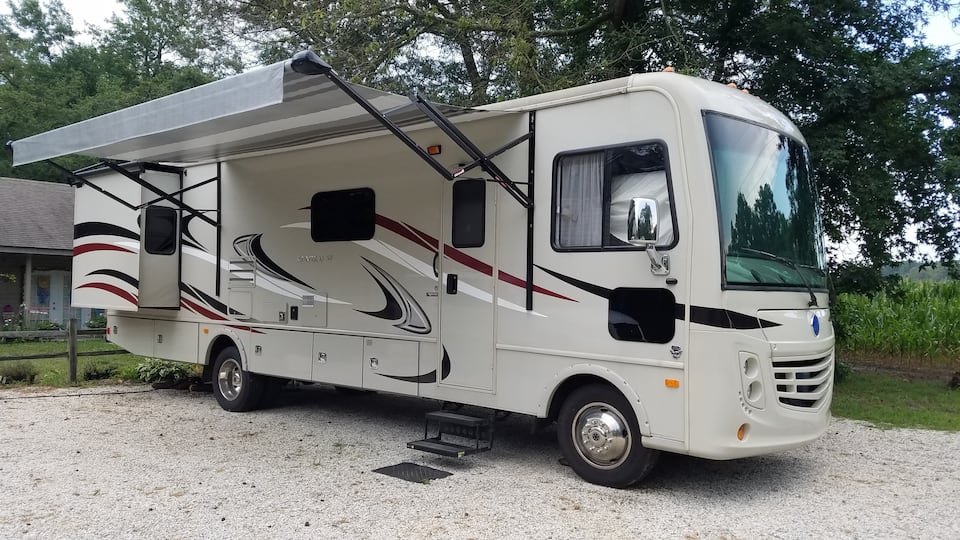 ---
Did I miss any top Delaware Glamping rentals?
Every week, there are more and more glamping experiences in Delaware popping up that are eager to impress, so I may not have every top Delaware glampsite on this list. If I have missed one that you have stayed at and that you would give five stars to, please reach out with its details and I'll check it out to see if it's good enough to be added to the list!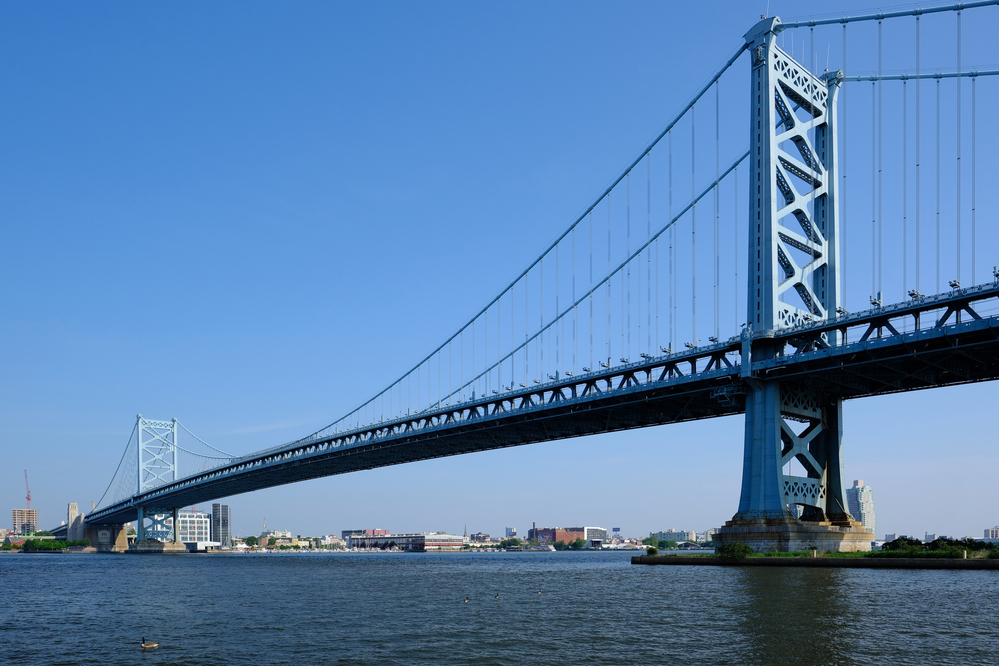 ---
Heading to the Mid Atlantic?
From New Jersey to Delaware to Virginia, this region of the United States is so underrated, and I'm making sure I keep creating a lot of Mid Atlantic content to inspire your own journey to this part of the world! Check my up-to-date list below!
---
Final thoughts on Delaware Glamping…
I didn't expect the range and quality of glampsites in Delaware that I ended up finding, and I can honestly say it has some of the best glamping opportunities I have seen across the entire United States. Delaware is especially awesome for family glamping, with so many fun campgrounds with kids amenities on offer. Have the best glamping trip!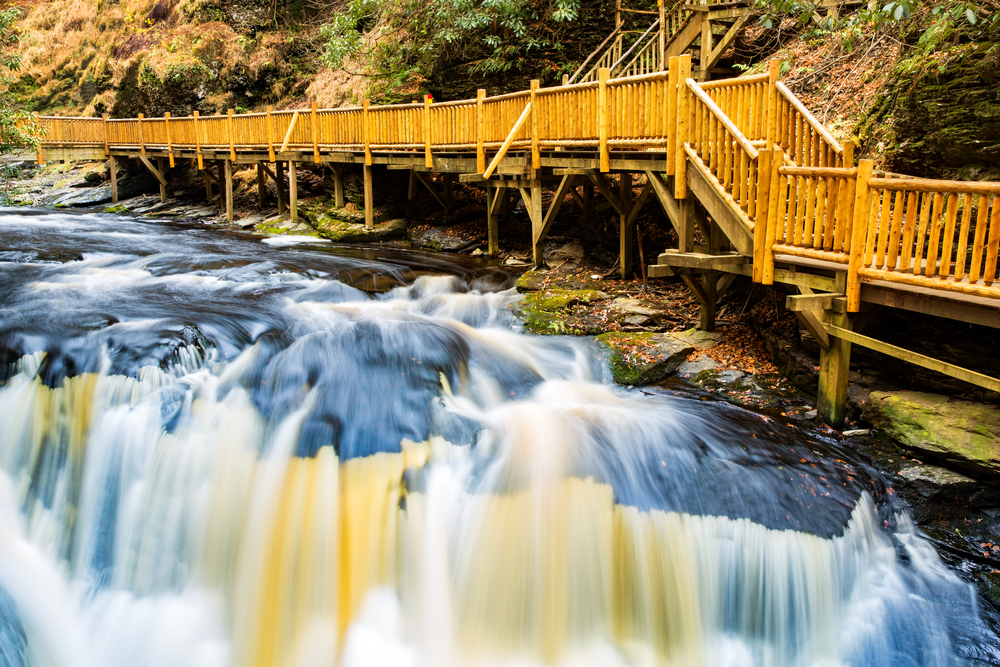 ---
Thanks for reading about the best glamping in Delaware!
Share this list with your glamping buddies!
https://www.jonesaroundtheworld.com/wp-content/uploads/2021/01/Delaware-Glamping.jpg
669
1000
Guest Contributor
https://www.jonesaroundtheworld.com/wp-content/uploads/2017/03/logotry-1-1-300x106.png
Guest Contributor
2021-02-01 17:50:39
2021-02-16 17:17:18
13 Best Glamping Sites in Delaware For Your Bucket List