Are you interested in a fun Glamping Nebraska holiday? If so, this guide has the ultimate list of spots that are sure to guarantee a good time.
This gorgeous state is all about the outdoors. It has a similar theme to Colorado glamping, which is one of its border states. The landscape showcases a mixture of different features, from gently rolling hills to open prairies and countless rivers and lakes.
The beautiful Nebraska countryside is the reason most people plan a glamping or cabin trip. However, the larger cities, like Omaha and Lincoln, also entice travelers. Wherever you're pointing your arrow to on the state map, you're bound to find an epic glamour camping site close by.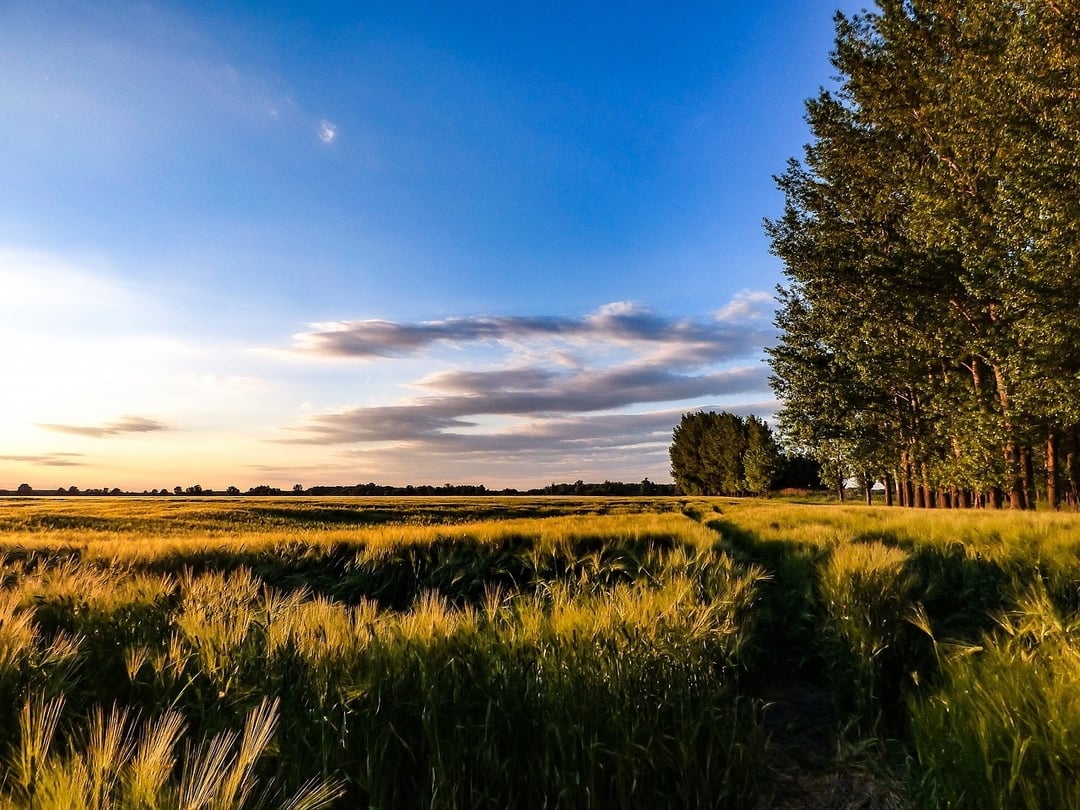 ---
Quick Breakdown of Nebraska Glamping Spots
Nebraska offers a wealth of glamping opportunities spread all over the state. Whether you're after a rustic cabin, a fully-equipped tent, a fun treehouse accommodation, or whatever else, you'll be spoiled for choice. Here is a small sample of what you can expect.
Each of the 20 spots included get right to the point with the information you'll want to know. The location, price, a short summary of the highlights, and a helpful guest review will make your decision a lot easier. Many of the listings also has a video for you to watch. These will show you even more of the site/area you're interested in visiting.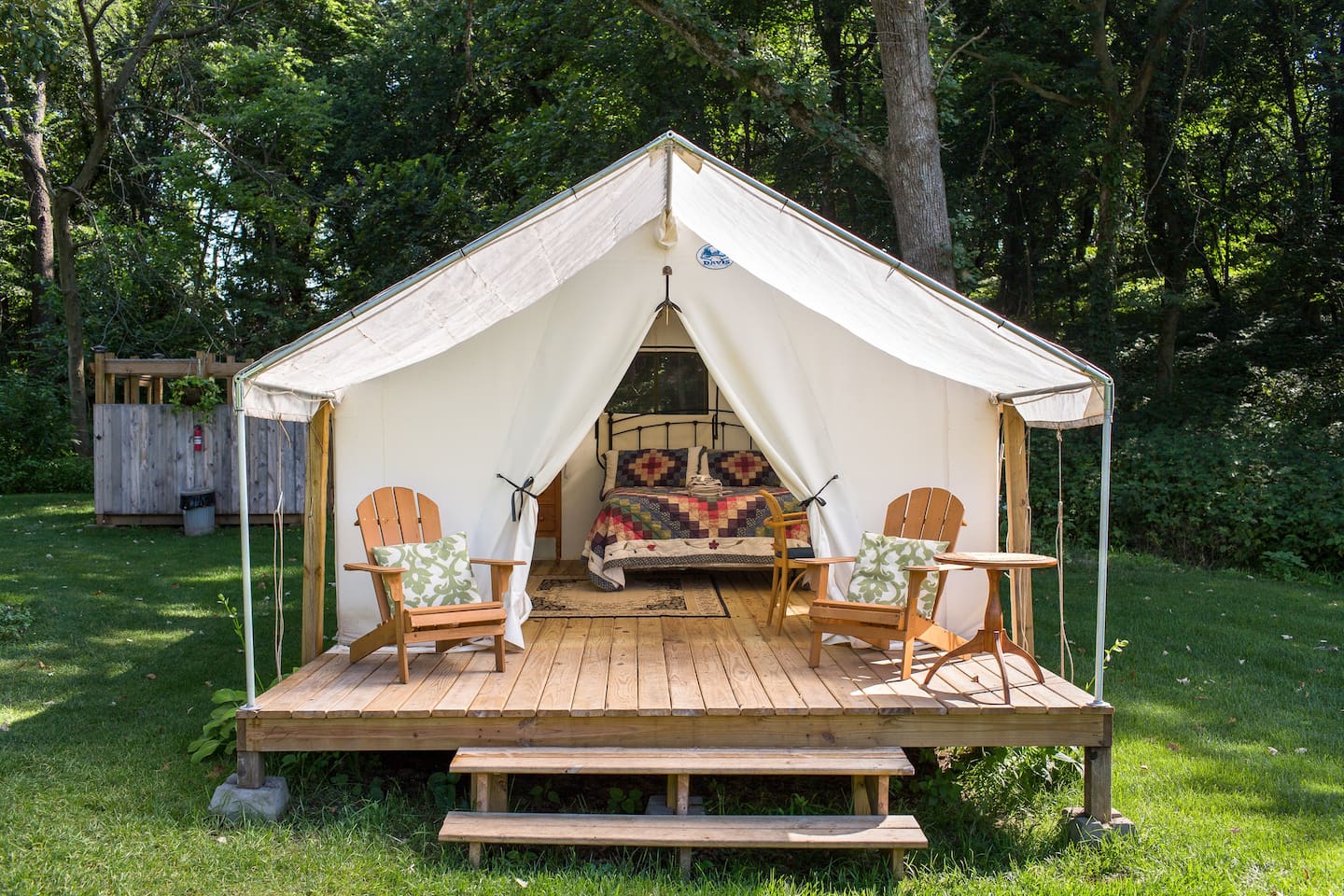 ---
Top 19 Places for Glamping in Nebraska
It's time to dive into our list. Each spot selected offers a fun and unique style of Nebraska glamping.
---
1) Lake Wanahoo Luxury Cabin
Location: Wahoo
Price: $562 avg. USD per night
Sleeps: 10 people (3 BR/3 bath)
This luxury accommodation is just 30 minutes from either Lincoln or Omaha and located on the spacious Spencer Hill acreage. Perfect for special events or a family getaway and just steps from beautiful Lake Wanahoo. With all the amenities you'd expect and more of a property of this stature, this three-level rental will be sure to make your trip memorable.
View Photos, Read Reviews & Check Availability
Guest Review: "Highly recommended! We rented the cabin for a quick weekend getaway from Omaha with another family. Short and easy drive from Omaha. The three kids under the age of 4 had a blast. So much room for them to run and play outdoors and the park nearby was a huge hit and an easy walk. Bunk beds and s'mores skewers were also big hits! The cabin was amazing, VERY clean and well stocked. The owners were fabulous to work with and responded quickly with any questions. They gave great tips on local activities and restaurant recommendations. We can't wait to go back!"
---
2) Beautiful Log Cabin ~ "The Covey" ~ On 182 Acres ~ Natural Paradise!
Location: Lewiston
Price: $168 avg. USD per night
Sleeps: 7 people (2 BR/4 beds/1 bath)
The Covey is a cozy cabin with all the amenities and comfortable space you need to disconnect in style just outside of Lewiston, one hour from the capital city of Lincoln. Sitting over a fishing lake, there are outdoor activities for all ages just a few steps outside the door of this rustic and charming accommodation. Whether you prefer to fish, hike, birdwatch, or simply relax with a good book in a tranquil setting, this place is for you.
View Photos, Read Reviews & Check Availability
Guest Review:"The cabin was lovely- well-appointed and cozy, and the property is gorgeous! We wanted a peaceful getaway with family, and this was perfect. The property owners are wonderful, and we have already recommended a stay to our good friend who is an avid fisherman. We will be back!"
---
3) Sheah Blue Vineyard – Vineyard Cottage
Location: Crab Orchard
Price: $150 avg. USD per night
Sleeps: 2 people (1 BR/1 bath)
This property, tucked away in remote rural vineyard, truly has it all for a weekend getaway for 2 or peaceful midweek recharge. Located in the middle of a 34-acre private lake just one hour south of Lincoln, the nearest neighbors are 1 1/2 miles away! You'll be treated with complete access to the vineyard grounds, flower gardens, and shore line, as well as thoughtful touches from the hosts such as nightly bonfires and wine and baked goods throughout your stay. Canoeing, fishing, and unforgettable Nebraska sunsets await!
View Photos, Read Reviews & Check Availability
Guest Review: "We couldn't have asked for a more peaceful and serene getaway than what Paul and Cris offer! From the tour of the grounds, the complementary bottle of wine from their vineyards, to the daily muffins and assorted goodies, and nightly bonfire, they are the perfect hosts. The grounds are very clean and filled with wildlife! We used the canoe and the pontoon to get around the lake while there. The cabin itself is great and nicely appointed. (Great shower!) We look forward to coming back. Thanks again to you both!"
---
4) Slattery Vintage Estates – Lodging in the B&B Bungalows
Location: Nehawka
Price: $60+ USD per night
http://www.svevineyards.com/index.php/lodging/glamping
This Nehawka winery puts the "glamour" in glamping. Located at Slattery Vineyards, guests can enjoy an adult-only Nebraska retreat. The wood floor tents come furnished with a full-size bed, a dresser, and a table with chairs. Right outside your door, the porch offers stunning views overlooking the vineyard.
Additional extras are available for purchase that will take your trip to the next level. These include bottles of wine, beer buckets, foil dinners for you to cook over the campfire, smores packs, and hot breakfast. Slattery winery is the perfect place to plan a romantic couples holiday or a fun friends getaway.
---
5) The Cabin at Honey Creek
Location: Peru
Price: $110+ USD per night
https://www.airbnb.com/rooms/6079265
It doesn't get more charming than this Airbnb in Nebraska. The cabin has an old-timey 1890s theme. But don't worry, you'll still have basic necessities, like a full bathroom with running water and a kitchen with a microwave, refrigerator, toaster, and coffee maker.
The bedroom has a quaint country aesthetic and includes a comfortable queen-size bed, a plush loveseat, a TV, and a desk. You'll have everything you need for a relaxing night in.
Perhaps the property's best feature is the outdoor space. Whether you're cooking a meal over an open flame or relaxing with a glass of wine on the covered porch, it's perfect for spending some time in the quiet outdoors.
View Photos, Read Reviews & Check Availability
Guest Review: "A beautiful spot in southeastern Nebraska. We had a wonderful time in the countryside, saw some local wildlife, and enjoyed the peace and quiet. If you're looking for a weekend away from the hustle and bustle we would highly recommend this cabin."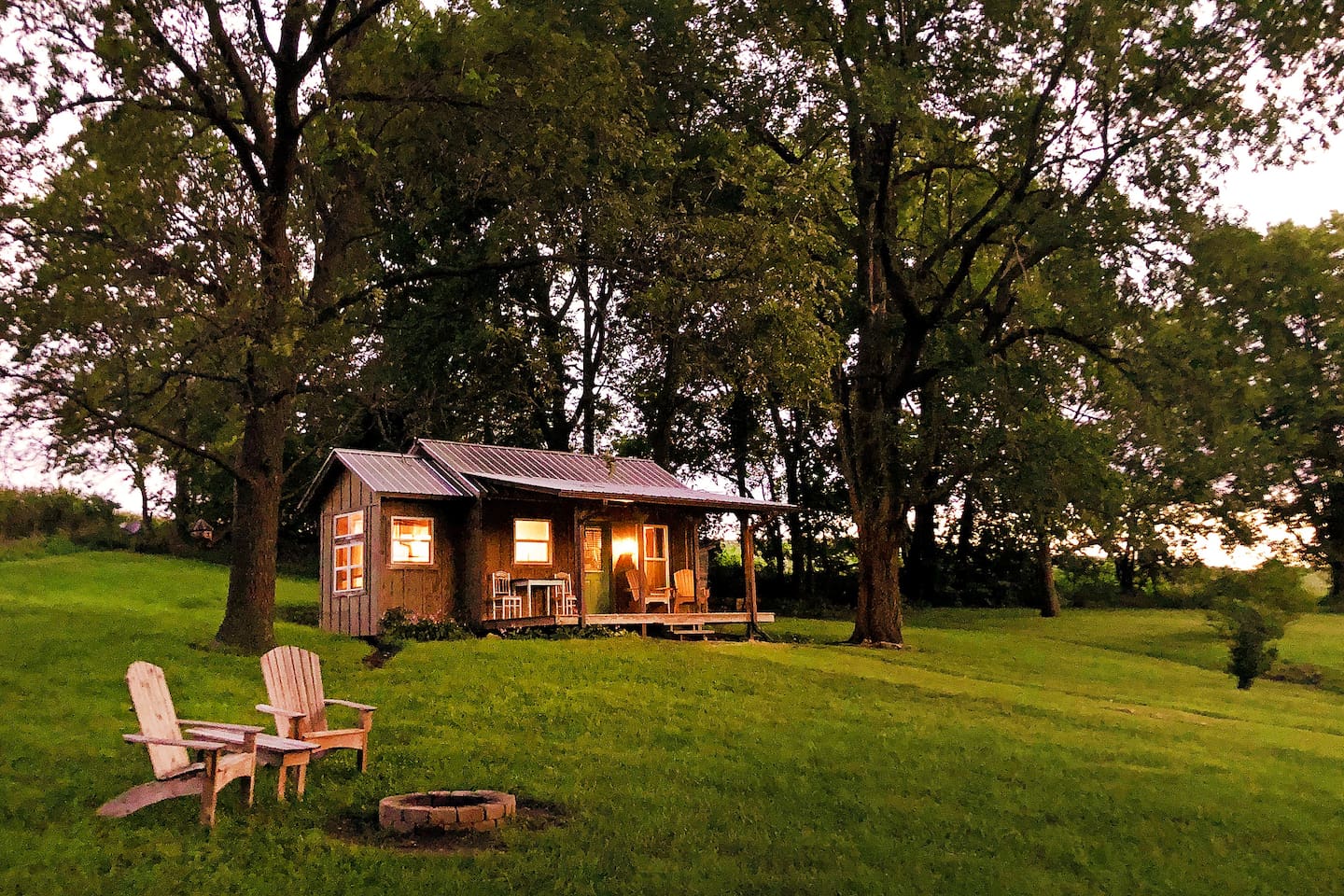 ---
6) Kottage Knechtion Treehouse House B&B
Location: South Sioux City
Price: $159+ USD per night
https://www.airbnb.com/rooms/26715496
This snug treehouse is perfect for a quiet getaway. It's nestled between two large cottonwood trees, 18 feet up. Your private space perfectly accommodates two guests. It features all your basic necessities, like a queen-size bed, a toilet, a sink, and a refrigerator, and microwave. Some awesome added perks include an indoor fireplace and an outside deck.
All guests receive complimentary breakfast at the Koffie Knechtion, which is the on-site restaurant. When you want to venture out, Downtown Sioux City is less than a ten-minute drive from the property. This treehouse bed and breakfast will definitely make for a memorable trip to Nebraska.
View Photos, Read Reviews & Check Availability
Guest Review: "An experience you'll never forget. The attention to detail that Darwin put into the building of that Treehouse is amazing. The decor is all well thought out and it's all a very nice added touch. You'll never forget your stay in a Treehouse such as this! I highly recommend the experience!"
---
7) #Yurtglamping
Location: Raymond
Price: $79+ USD per night
https://www.airbnb.com/rooms/33942547
Enjoy a secluded glamping experience at this quiet campsite. This yurt is the only one on an eight-acre property. Two local lakes: Branched Oak Lake and Wildwood Lake are just minutes away and provide ample opportunities for canoeing, kayaking, and fishing. If you're looking to stay near a winery in Nebraska, James Arthur Vineyard is just a short drive away.
The spacious yurt has a queen-size bed and a coffee maker with coffee, cups, and creamer/sugar. Right outside your door, there is a fire pit with chairs, a grill, a picnic table, and a comfortable hammock.
View Photos, Read Reviews & Check Availability
Guest Review: "The stay was perfect. My wife and I wanted to get out and do a little camping, but don't have all of the gear. Perfect way to scratch that itch. Lisa and her husband Terry are very gracious and accommodating. The site is charming and secluded with plenty of privacy. Will definitely go back."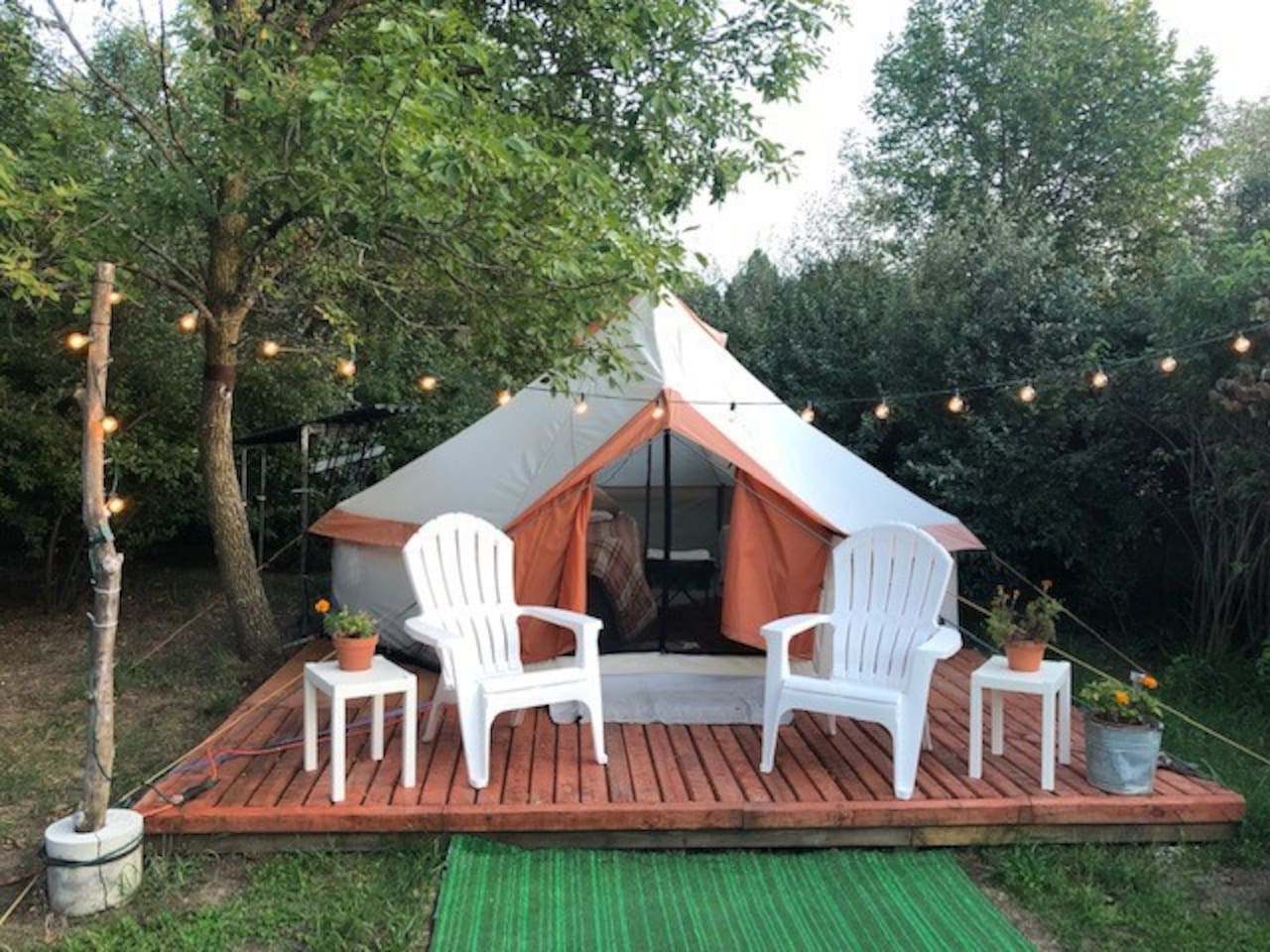 ---
8) Stubby Acres Bunkhouse – Country Hospitality
Location: Paxton
Price: $100+ USD per night
https://www.airbnb.com/rooms/20266005
You'll sleep nice and sound in this rustic 1930s bunkhouse. It's set in the tranquil Platte River Valley; a quiet and relaxing area of the state. The inside has a simple layout with bunk beds, a small table, a seating area, and a heater/AC unit. There is also a bathroom where you can take a hot shower.
Just outside the bunkhouse, your private space includes a hammock, a picnic table, and a fire ring with chairs. It's the ideal setting to enjoy the idyllic country setting. One final perk, each morning, complimentary made-from-scratch breakfast, and a french press coffee is delivered to your door by your host.
View Photos, Read Reviews & Check Availability
Guest Review: "Amazing, simply amazing. What a wonderful place hosted by even better people. True hospitality at its finest, plus beautiful location. Would definitely recommend to anyone traveling through the state and also those seeking a tranquil, relaxing getaway."
Explore Nebraska, The Great Platte River, with Sheriff Mike
---
9) Killdeer Nook Guest Cabin
Location: Wood Lake
Price: $78+ USD per night
https://www.airbnb.com/rooms/25208540
This cabin is a great place to get away from it all. It has a scenic waterfront location with direct lake access. Swimming, fishing, paddle boating, and exploring the remote property will keep you entertained during your entire stay.
Inside the cabin, there is a bedroom with a queen-size bed. An additional two guests can sleep on the sofa bed in the living room. The kitchen is basic but has all your cooking necessities, like a microwave, a refrigerator, a stovetop, and a coffee maker.
You can also cook outside on the BBQ grill. Enjoy your meals around the dining room table, or outside on the deck facing the lake.
View Photos, Read Reviews & Check Availability
Guest Review: "Great place! Amazing view of the stars and it's tucked away so you really see it all. Great getaway for the weekend"
---
10) Stylish Lil' Vintage Camper
Location: Kearney
Price: $108+ USD per night
https://www.airbnb.com/rooms/20327808
This small travel trailer is from the 70s and in perfect shape. It has basic amenities that make camping cozier. There is a full-size mattress, and the fold-up dining room table can be turned into a twin-size mattress to accommodate an additional guest.
For food and drinks, you'll have an oven, a stovetop, a refrigerator, and a coffee maker inside the trailer. You'll also have an outdoor gas grill and skewers for cooking camp style.
The camper will be parked at a local campsite in Kearney. Just let the host know the space you'd prefer when booking and they'll reserve the space for you. Your price per night for this camper includes the campsite fee.
View Photos, Read Reviews & Check Availability
Guest Review: "Wow! This camper is awesome! Had everything we needed and AC! Thoughtful touches as in snacks and water for us! I would recommend it to my friends. You can request what campsite you would like it parked at!"
Why you should visit Kearney, Nebraska!
---
11) Retreat to Buffalo Creek Valley Bunkhouse
Location: Gothenburg
Price: $49+ USD per night
https://www.airbnb.com/rooms/10929240
This is a great spot to enjoy the beautiful Nebraska prairie. The bunkhouse is nestled in lush rolling hills and has a cozy, country aesthetic.
The spacious main room has a double bed and there are two additional single beds in the loft. There is also a full bathroom and a kitchenette with a coffee machine – free coffee is provided by your host.
The property is free to explore. During the day, take a meditative walk and visit the farm animals. At night, you can stargaze, or relax inside on the rocking chairs around the wood-burning fireplace.
View Photos, Read Reviews & Check Availability
Guest Review: "The bunkhouse is off the beaten path but well worth it. The space feels like a retreat from the outside world. We stayed for only a night but loved it. Mary Lou and John gave us a friendly and warm welcome to their home upon arriving. The space was clean, comfortable, and had a warm cabin environment. We wish we'd had more nights of stargazing and exploring the beautiful ranch."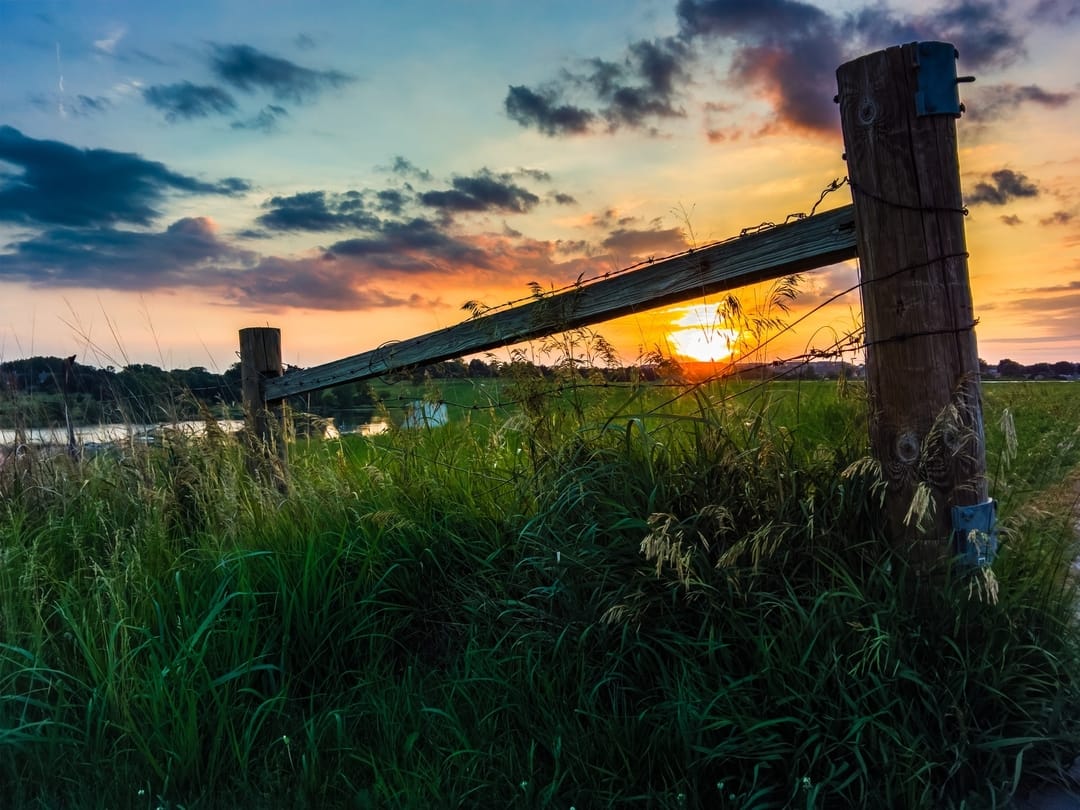 ---
12) Lord Ranch Resort Cabins
Location: Valentine
Price: $109+ USD per night
http://www.lordranchresort.com
These rustic cabins in Valentine, Nebraska are among some of the best for nature enthusiasts. Wildlife (especially birds) are abundant in the area. And, you'll have more than enough opportunity for hunting, fishing, and stargazing.
The cabins are spacious and brand new. They feature two queen-size beds, a satellite TV, as well as heat and air conditioning. There is also a kitchen, complete with a stove, a microwave oven, and a refrigerator. You can enjoy your freshly prepared meals at the dining room table.
This is the perfect place to disconnect from the outside world, but WiFi is available if you don't want to disconnect all day.
Valentine Nebraska and the Grass Covered Sand Dune Hills of the Northern Part of the State!
---
13) Cozy Oaks Glamping Tent for 2
Location: Plattsmouth
Price $66+ USD per night
https://www.airbnb.com/rooms/19064869
If the Plattsmouth glamping tent from above isn't available, you're in luck. It's got a sibling tent on the same patch of land. This one comes with a full-size bed, a dresser for storing your clothes and valuables, a table with chairs, and a coffee machine. Make a fresh cup and enjoy it on your private raised patio.
The bathroom is just steps from the tent and features a hot water shower. During your free time, explore the 11 acres of property you'll be staying on. Take a walk around the scenic pond, see the grapes growing in the vineyard, and see if you can spot any of the local wildlife.
At night, use the firepit to grill out under the stars. Have one of the hosts tasty foil-pouch dinners or s'Mores packs delivered straight to your tent.
View Photos, Read Reviews & Check Availability
Guest Review: "Cozy Oaks is the perfect place to relax and unwind. It is beautiful and the amenities are great. The hosts are very polite and always ready to help if you need anything. The added meals were delicious and so nice to have them delivered. I can't say enough about this beautiful place. Definitely going back again. I highly recommend it for a fun getaway."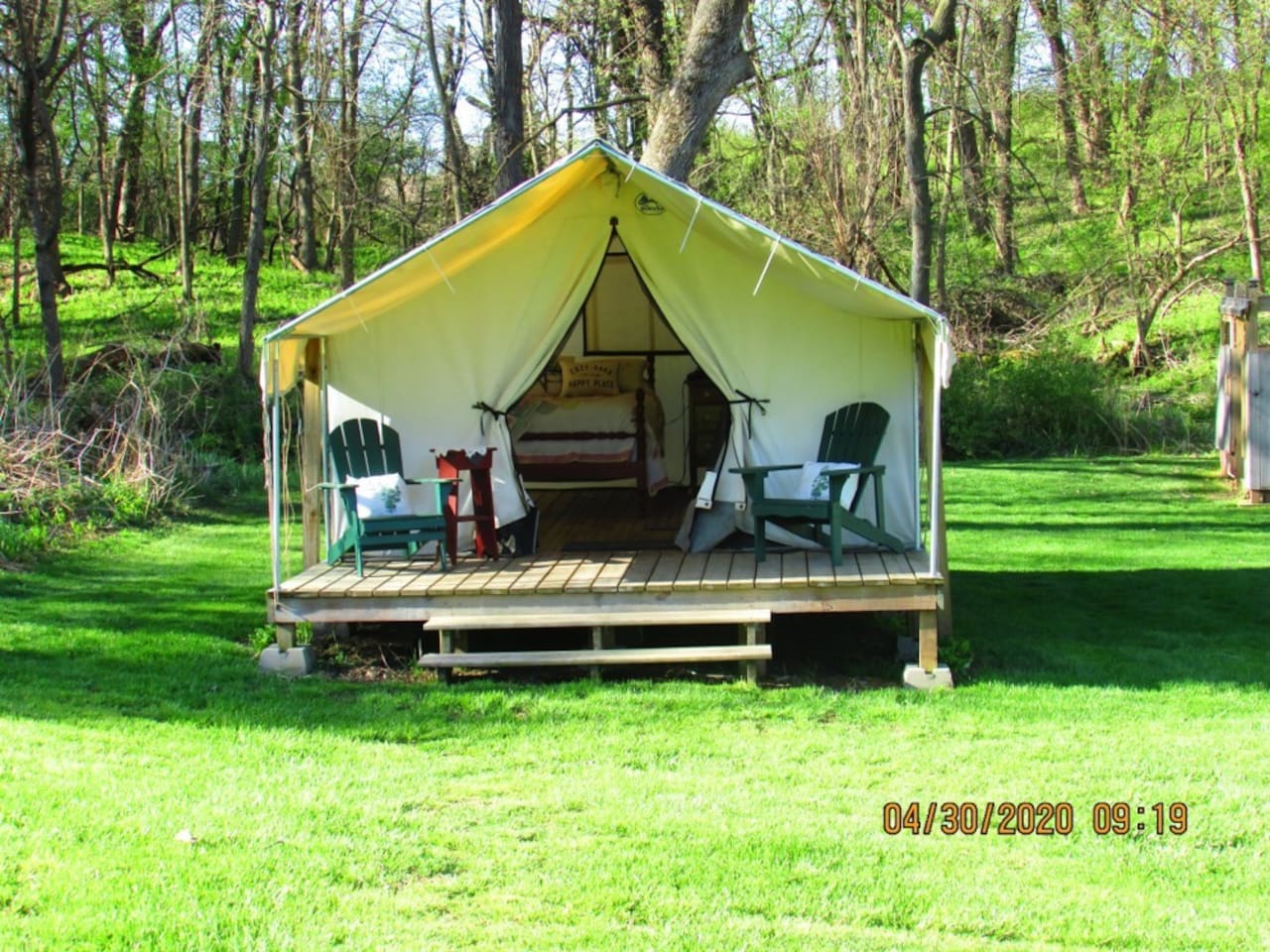 ---
14) Kinsmen Lodge
Location: Niobrara
Price: $150+ USD per night
https://www.airbnb.com/rooms/19861196
This is one of the best value Niobrara cabins you can find. Although it's super modern and might not offer a traditional glamping experience, it has a cool hunting and wildlife theme that reflects the outdoorsy side of Nebraska. You'll have all of the comforts of home, including a fully equipped kitchen, a dining room, a family room, and even a laundry room.
Six guests can easily be accommodated between the two bedrooms, making it perfect for families or groups of friends. This Niobrara river cabin is just a short walk to the water, it's so close, you'll have gorgeous views of the Missouri River right from the private deck.
View Photos, Read Reviews & Check Availability
Guest Review: "Place was super clean, had everything in the kitchen you needed to make meals, lovely patio with no noisy neighbors. This is a great place to stay."
Niobrara River - Valentine, Nebraska
---
15) Glamping in the City, Great Place For a Staycation
Location: Bellevue
Price: $75+ USD per night
https://www.airbnb.com/rooms/27584492
This modern and spacious 33-foot camper will make your vacation in Bellevue cozy and comfortable. The separate bedroom has a queen-size bed, making it the perfect space for two people. However, the king-size sleeper sofa and the fold-down dining room table can sleep an additional four guests.
The fully equipped kitchen means you can cook all of your meals. You can enjoy them in the living room on the plush sofa and lounge chairs while watching TV.
When you're ready to head out and explore the area, you'll be just a 15-minute drive from all of the excitement of downtown Omaha.
View Photos, Read Reviews & Check Availability
Guest Review: "This RV feels just like home, and the hosts are very helpful with anything you need, highly recommended this place for anyone who wants to stay long term or short term!"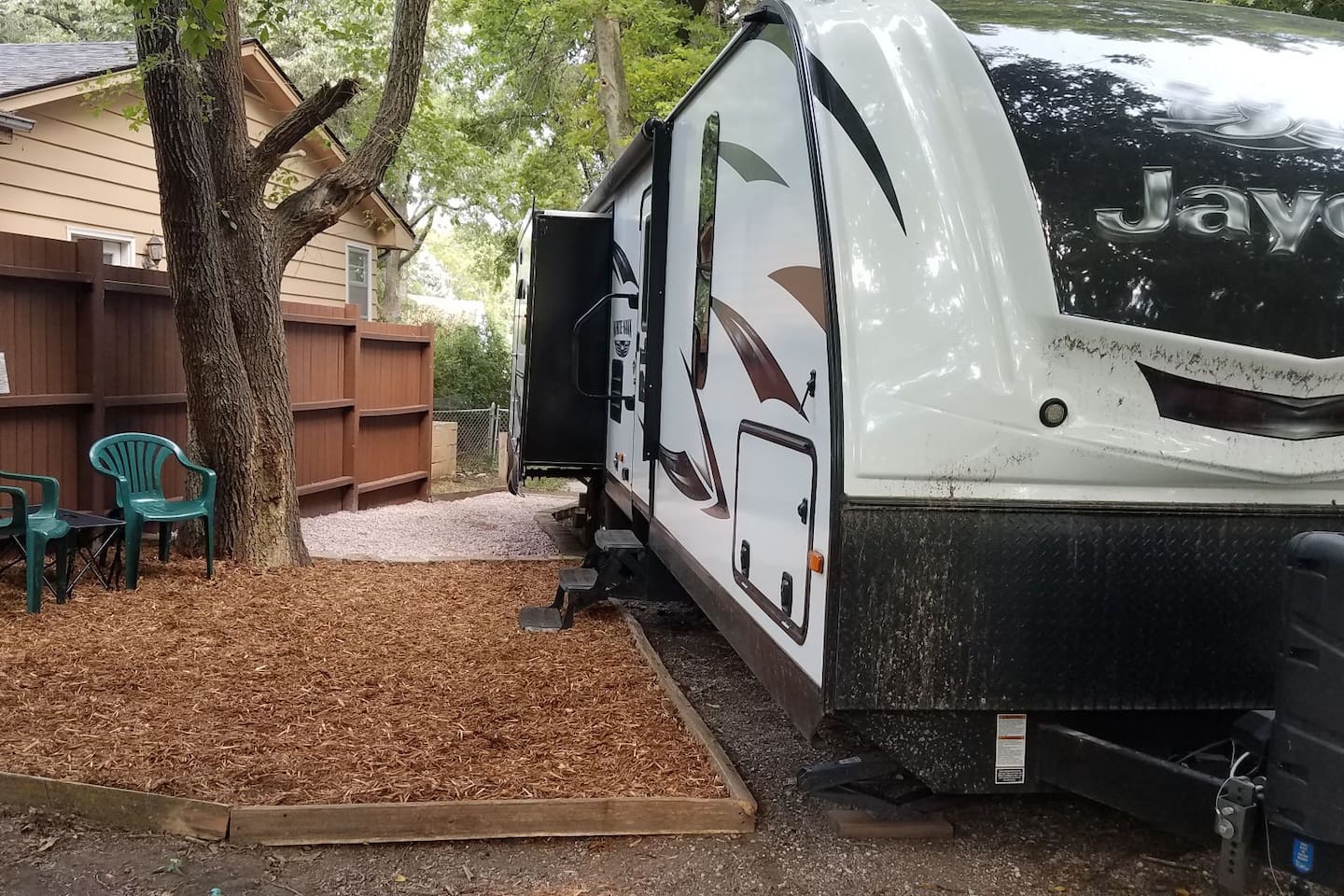 ---
16) Glamping Getaway (Self Check-In)
Location: Hastings
Price: $71+ USD per night
https://www.airbnb.com/rooms/19970912
If you're traveling to Hastings, Nebraska, this camper is a great option for affordable accommodation. It can sleep up to six guests, making it perfect for families on a budget.
Adults will rest easy on the queen-size Tempurpedic mattress and the bunk-beds are perfect for kids. There's even a TV on a swivel so you can watch a movie in bed. The property has a large yard with a playset for children to enjoy. Parents can relax or grill out on the patio while keeping a watchful eye on them.
The kitchen has everything you'll need for dining in, including a table. Lastly, there is a full bathroom with a shower/tub, toilet, and sink. This place is the total package and great value for money.
View Photos, Read Reviews & Check Availability
Guest Review: "This is a great value and such a clean and comfortable place to stay! The beds were amazing! And the location is perfect if you're traveling with kids and pets. The ballpark in the backyard is awesome. The hosts were responsive and friendly without being overbearing. Communication was 10/10"
Experience Nebraska: Hastings
---
17) Dancing Crane Writing Center & Artist Retreat Yurt
Location: Gibbon
Price: $125+ USD per night
https://www.airbnb.com/rooms/41580466
As far as yurt glamping in Nebraska goes, this place is the total package. The queen-size bed and pellet stove will keep you warm and comfortable. The small kitchenette and dining table is perfect for your basic food needs. And the living space, with sofa and TV, is the perfect place to wind down after a busy day.
You'll even have your own private bathroom in the yurt with a composting toilet and a shower. The outside space is just as spectacular as the indoor area. The front deck has a comfy hammock and the grassy lawn has a fireplace Chimayo and outdoor seating.
If you're planning a visit during spring, keep a lookout for the Sandhill Cranes. These magnificent birds pass directly overhead during their annual migration.
View Photos, Read Reviews & Check Availability
Guest Review: "My husband and I spent a quiet weekend in the Yurt for our anniversary. It was beautifully decorated, homey, and comfortable, and had amazing views from the deck! We enjoyed every second of our stay and Terry was such a kind and accommodating hostess!"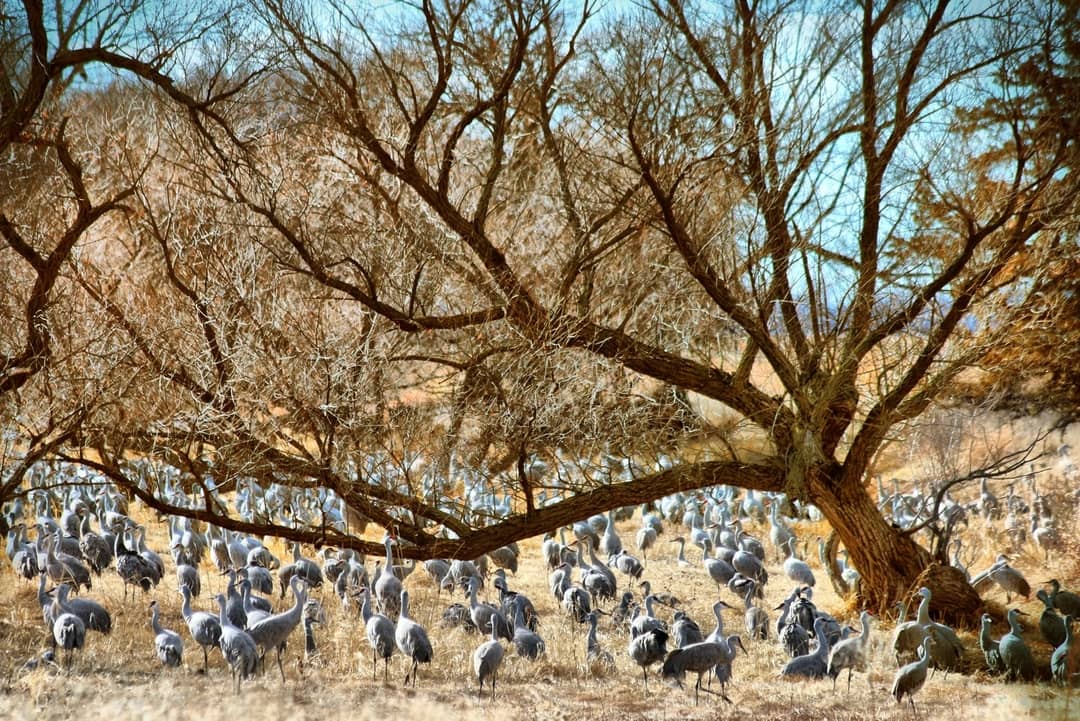 ---
18) Cabin at the Cove at Lake McConaughy
Location: Lemoyne
Price $220+ USD per night
https://www.airbnb.com/rooms/37676849
If you're looking for Lake McConaughy cabins, this rental is just steps from the beautiful Lake Mac. It has loads of amenities and modern facilities that might stretch the boundaries on the traditional glamping label. However, its close proximity to the lake and easy access to outdoor activities means it still has a huge emphasis on nature.
It can sleep up to eight guests. There are two bedrooms and two sleeper sofas in the den. When you're not out swimming, boating, or fishing, you can hang out on the large private deck. It has plenty of outdoor seating and offers gorgeous views of the lake. There's also an indoor bar area and a flat-screen TV.
Group dinners will be a breeze to prepare thanks to the newly remodeled, fully equipped kitchen, and outdoor gas grill. This cabin has everything you could possibly need for a Nebraska glamping getaway.
View Photos, Read Reviews & Check Availability
Guest Review: "This was a wonderful cabin and a perfect place to stay super close to the lake! Lots of room and a great deck to lay out on in the early mornings and evenings when it's cool out. My family will definitely be back!"
Lake McConaughy - Nebraska - A Day at the lake : )
---
19) When Pigs Fly
Location: Omaha
Price: $50+ USD per night
https://www.airbnb.com/rooms/35595718
This vacation rental in Omaha, Nebraska is on a 26-acre animal therapy/rescue ranch. You'll be able to interact with lots of different species during your stay, including camels, cows, horses, porcupines, and more.
The camper has a simple set up with a queen-size bed, a heating/AC unit, and counter space. Outside, the bonfire pit and chairs are a nice place to relax and enjoy the evening. Guests also have access to the main house, where they can use the shower and kitchen area. This camper makes for a fun and unique animal-themed glamping experience
View Photos, Read Reviews & Check Availability
Guest Review: "It was a much needed retreat. Just a taste of what living on a farm would be like. Will treasure this experience for a lifetime."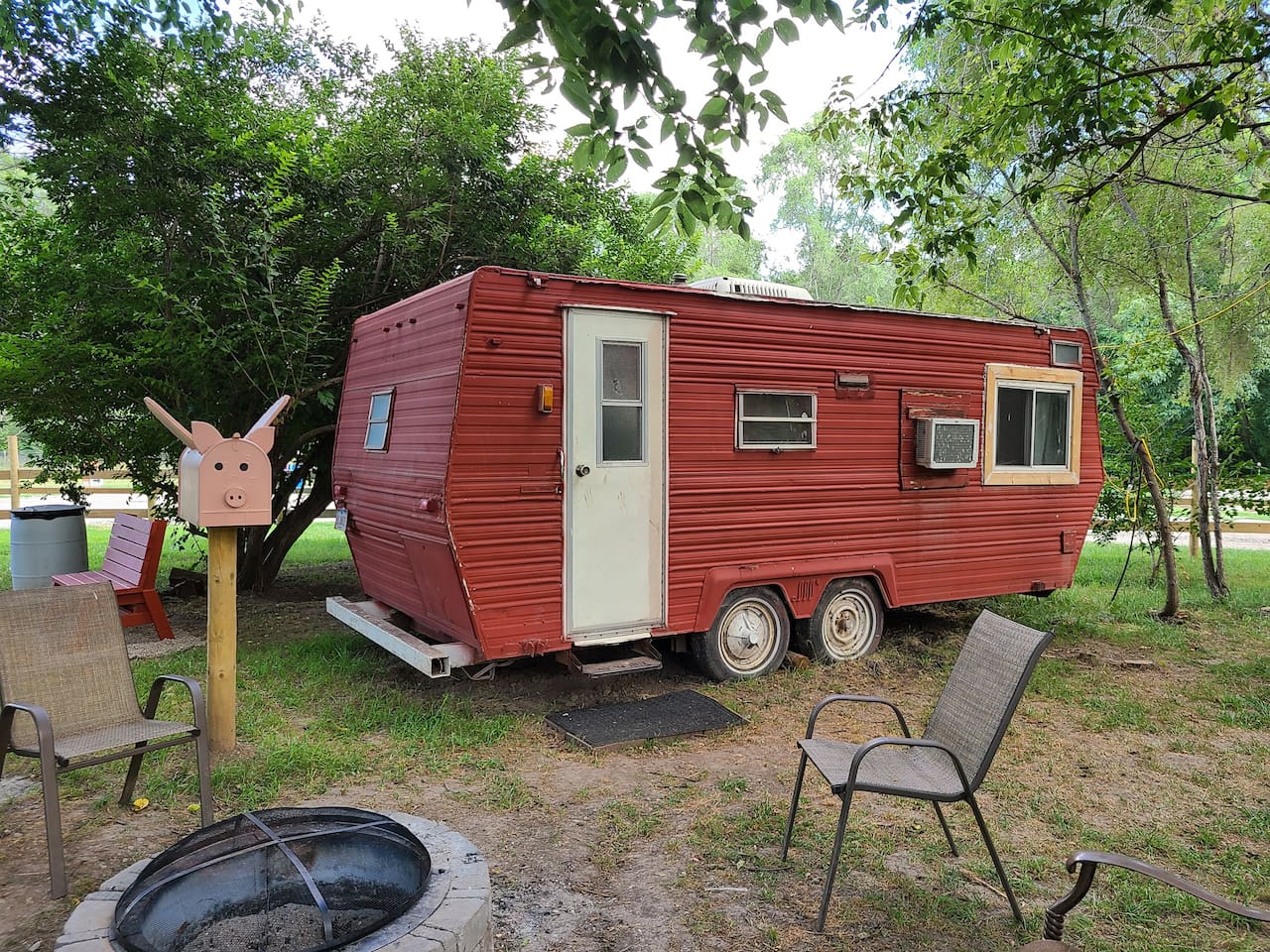 ---
Best Day Tours From Nebraska
Whether this is your first trip to Neskas, or you've traveled here before, it's always a good idea to learn more about the place you're visiting. Here are three tour options that provide a great opportunity to learn more about the state's history and culture.
---
Great Platte River Road Archway Monument
"The Great Platte River Road Archway Monument stands over Exit 275 in Kearney, Nebraska, and is a tribute to the over 200-year history of the famous Great Platte River Road. This flexible entrance ticket lets you visit at a time that suits you and spend as long you like inside. Explore the family-friendly exhibitions and discover the stories of America's pioneers, the historic Oregon Trail, and life on 'America's Main Street'."
https://www.viator.com/tours/Nebraska/Great-Platte-River-Road-Archway-Monument/d22222-75104P1
Price: $14 USD
---
Omaha Historical Highlights Tour
"Scott Peck literally wrote the book on Omaha history. His tours are extremely well researched and seek to offer something to everyone. His wide breadth of historical knowledge will extend beyond nostalgia and trivia and give you an understanding of what makes certain events important to us all."
https://www.viator.com/tours/Omaha/Omaha-Historical-Highlights-Tour/d50637-135284P1
Price: $50 USD
---
True Crime Stories Tour
"Unsolved murders, bootleggers, and colorful characters. Learn about the seedy side of Iowa's capital city with our local guide during this historic tour. Des Moines is known as a welcoming, friendly city, but there's always been a tougher side to the town as well. This downtown tour takes you past buildings that share stories about notorious crimes, famous bank robbers, and national celebrities. Join our friendly knowledgeable host to uncover the criminal side of town in this lively one hour tour."
https://www.viator.com/tours/Omaha/True-Crime-Stories-Tour/d50637-51630P26
Price: $31 USD
---
Am I Missing Any Cool Sites for Glamping in Nebraska?
Nebraska has loads of awesome glamping sites, and it's entirely possible I may have missed one or two. If you come across any that you think deserve to be on this list, send me a message and I'll see what I can do about adding them to this glamping list.
---
Other Recommended Posts Beyond Nebraska Glamping
If you're planning to explore more of the US, here are some other awesome travel posts to inspire your next trip.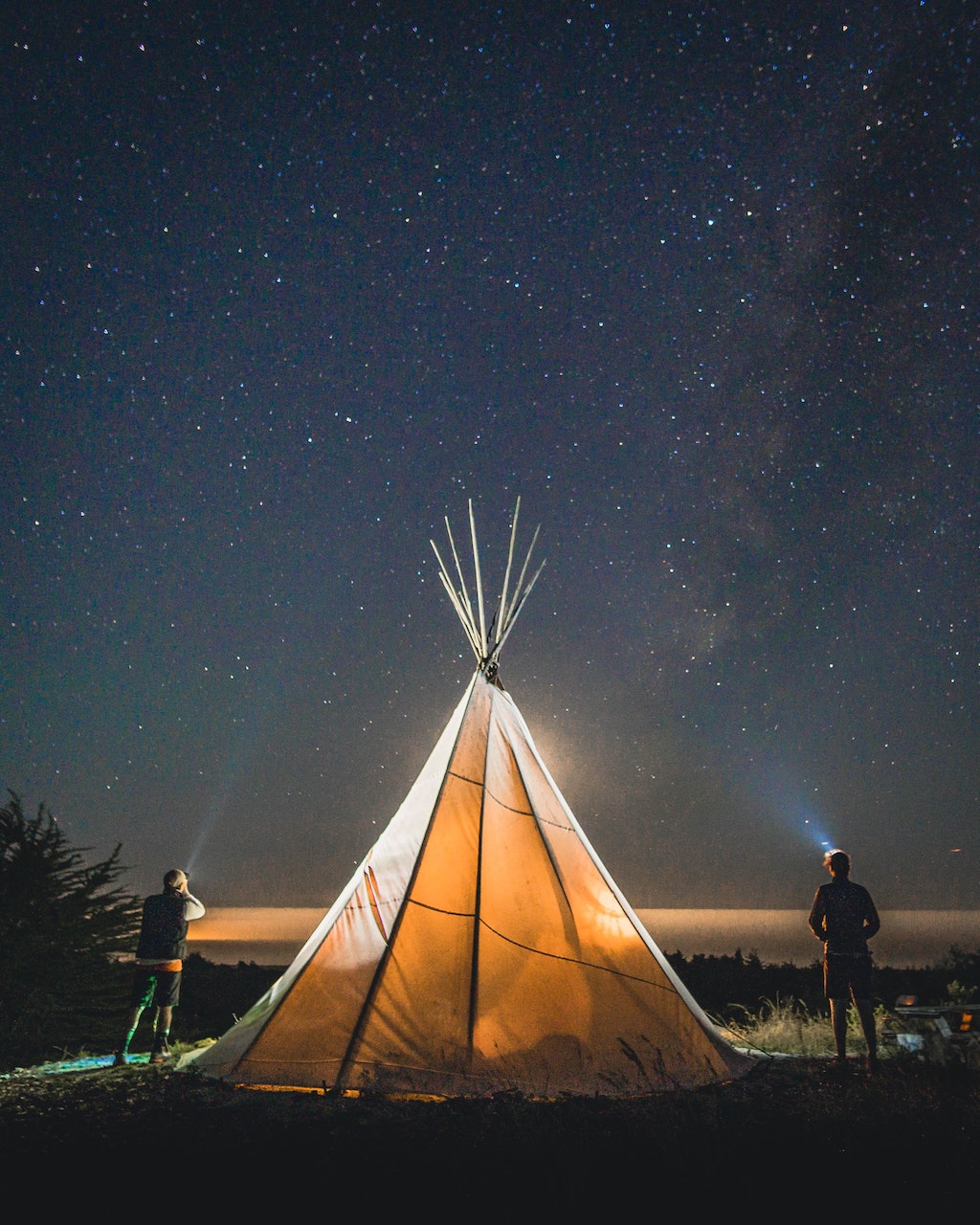 ---
Glamping Nebraska: Final Thoughts
Glamour camping is popular all over the US. Whether you're planning a Texas glamping trip or a tented adventure in Nebraska, you're sure to have a good time.
However, this state has something about it that makes it truly spectacular. It has the charm and friendliness of a midwest state accompanied by the gorgeous scenery of the Great Plains. It's the total package for outdoor adventurers. This style of camping is perfect for a romantic getaway in Nebraska, a fun family vacation, or an exciting solo trip. And, there are options for all interests, group sizes, and budgets.
From glamping sites on the open prairie, to Lake McConaughy rentals, and cabins on the Niobrara River in Nebraska, you won't have a problem finding your dream destination.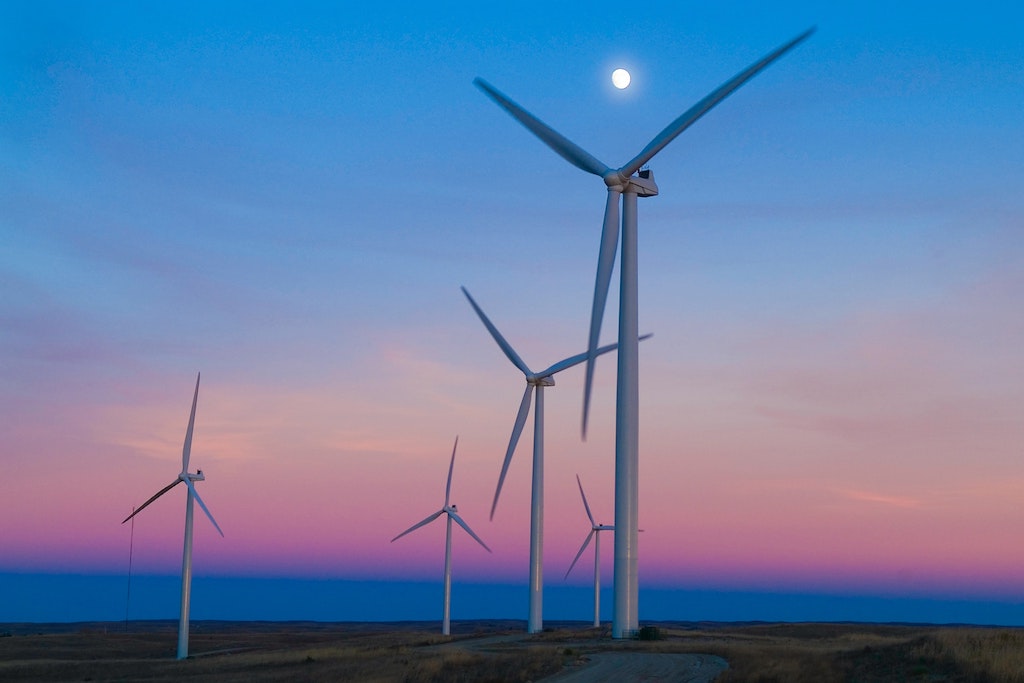 ---
THANKS FOR READING ABOUT MY TOP PICKS FOR GLAMPING IN NEBRASKA!
SHARE THIS LIST WITH YOUR TRAVEL NEBRASKA GLAMPING CREW!
https://www.jonesaroundtheworld.com/wp-content/uploads/2020/08/Lazy-Oaks-Nebraska-Glamping.jpg
960
1440
TravelTractionsJATW
https://www.jonesaroundtheworld.com/wp-content/uploads/2017/03/logotry-1-1-300x106.png
TravelTractionsJATW
2020-09-10 22:49:22
2021-04-07 16:25:05
19 Stunning Nebraska Glamping Sites For Your Bucket List