Planning an upcoming trip and searching for the best Airbnbs in Colorado? Well, look no further because I've compiled the ultimate Airbnb Colorado guide with some of the most incredible rentals with amazing mountains views, and unique places to stay across the state!
Some travelers love the peace and quiet they experience in the mountains. If you're looking for beautiful wilderness and mountain ranges, Colorado, USA, is the ultimate outdoor lover's dream! It boasts of one of the best sceneries and dramatic landscapes, outdoor activities, towns, and food – making it the perfect adventure destination.
Colorado is a year-round destination with a diversity that ranges from the majestic Rocky Mountains, snow-capped peaks to the rolling hills, rivers, streams, and high deserts of the Colorado Plateau. Also, there are cosmopolitan cities and welcoming towns that highlight arts, history and heritage, cultural experiences, and amazing food and drinks.
"Colorado has always been a good place to find what you're made of." – John Hickenlooper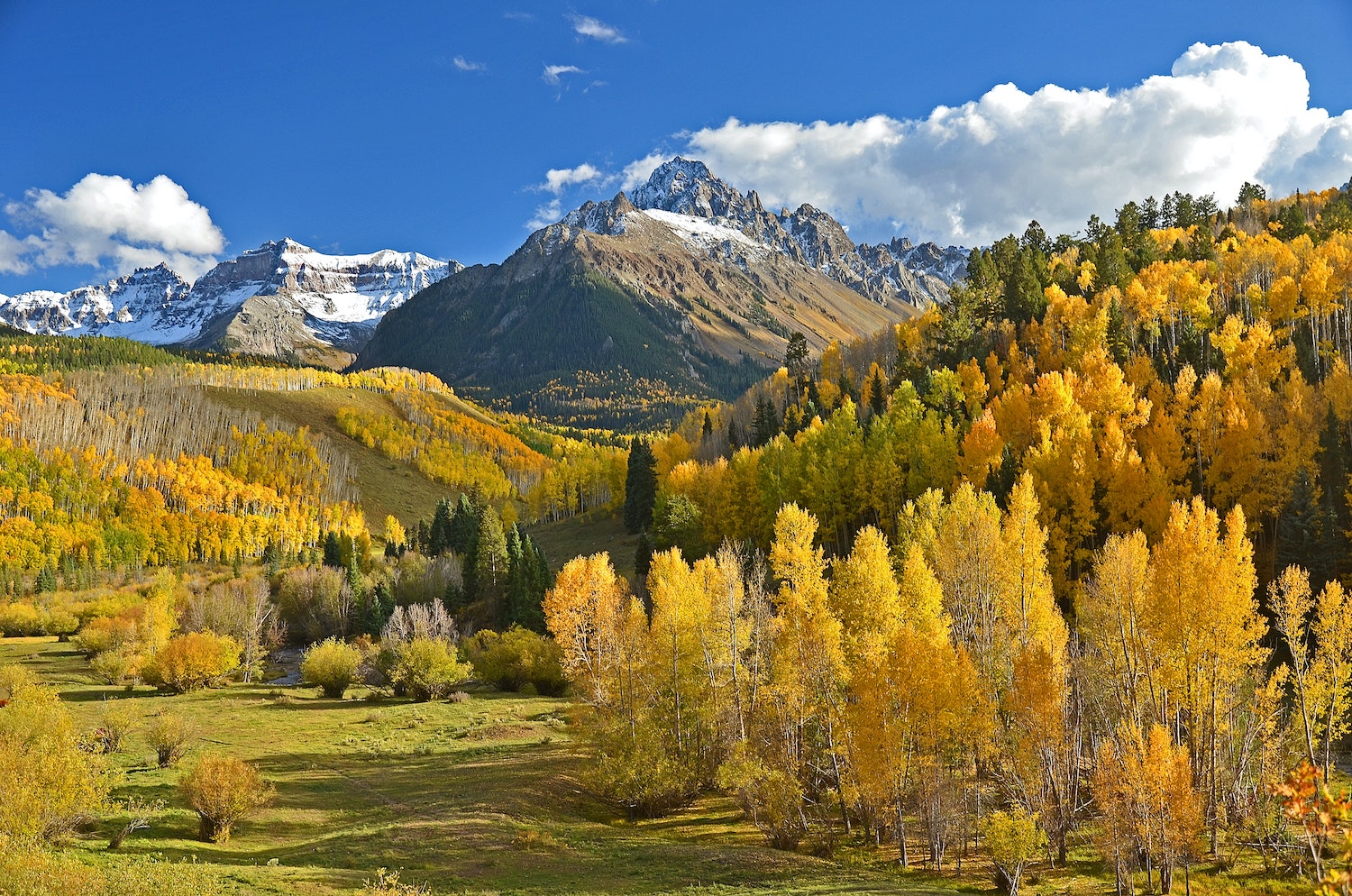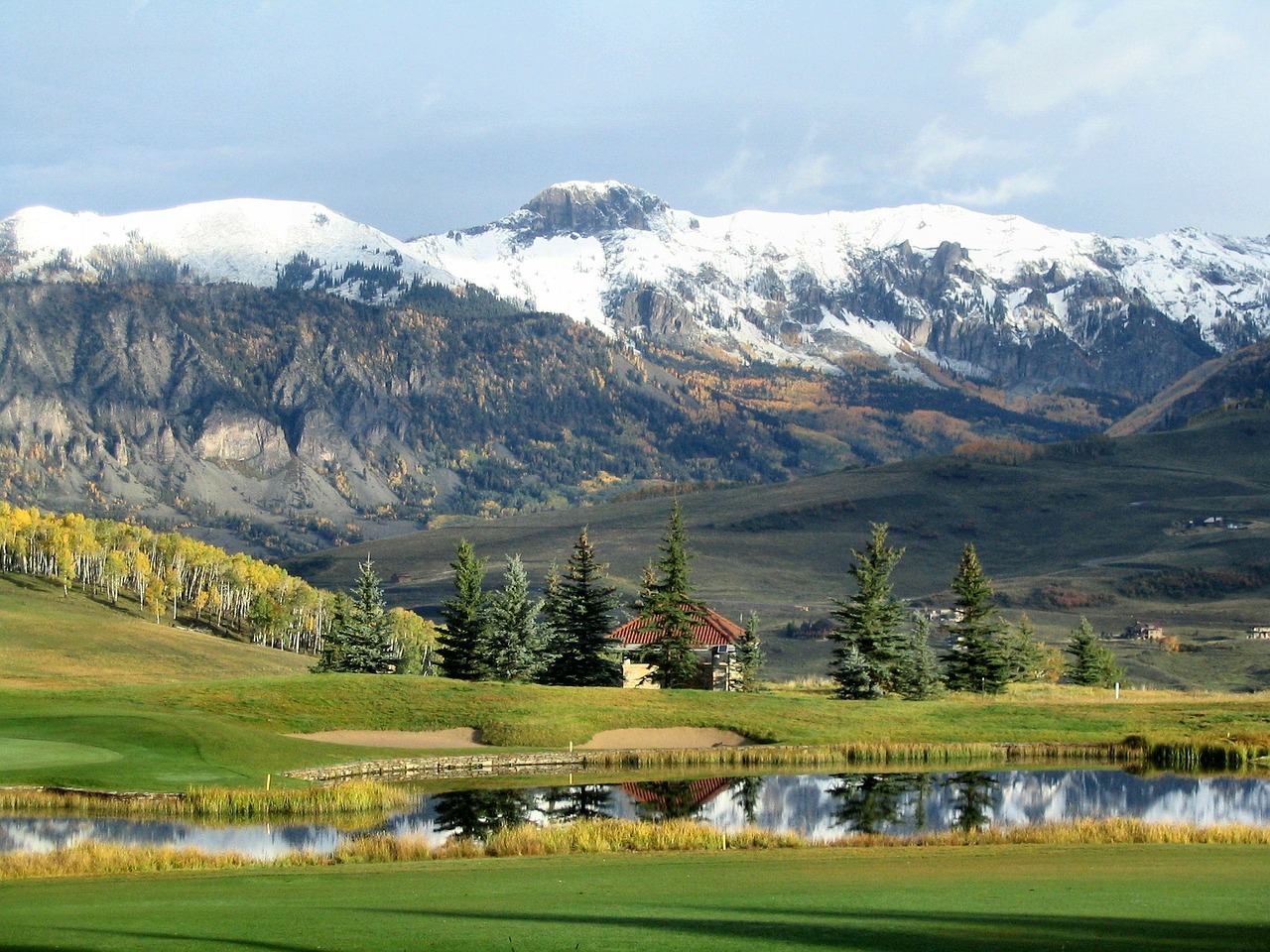 ---
Best Airbnbs in Colorado: Top Vacation Rentals in 2022
The list may be many, but don't worry! Because I have also listed My "Quick 6" Colorado Airbnb recommendations plus 1! Yes, you read it right. I added the "Best Glamping Airbnb Experience" in my list of suggestions for you to check out. The top 6 list varies from different styles and budgets because we, after all, have different travel and accommodation preferences. Check out my top picks below here:
Best Vacation Rental in Aspen, Colorado — Aspen Mountain Hideaway With Modern Decor And Amazing Views!
Overall Best Airbnb in Denver, Colorado – Historic Carriage House in Denver's Oldest Neighborhood
Best Luxury Airbnb in Grant, Colorado – The Hygge Chalet and Sauna
Best Cheap Colorado Airbnb – Best Views and Hot Tub Near National Park
Best Airbnb Colorado For Groups – Mtn Views ⛰️ Sunroom ☀️ Hot Tub ♨️ Ski Chalet ⛷️
Best Unique Airbnb Colorado – Canyon Hideout Bungalow
Best Glamping Airbnb in Colorado – Creekside Glamping Teepee on Colorado Horse Ranch
To help you along with your Airbnb Colorado vacation planning, I've also added a couple of fun and fascinating videos about Colorado throughout this list. These videos are great resources to give you even more ideas for what you want to see and experience during your trip to Colorado. Also, be sure to check out my guides on Colorado Music Festivals, Airbnb Colorado Springs, and Airbnb Aspen for more trip ideas!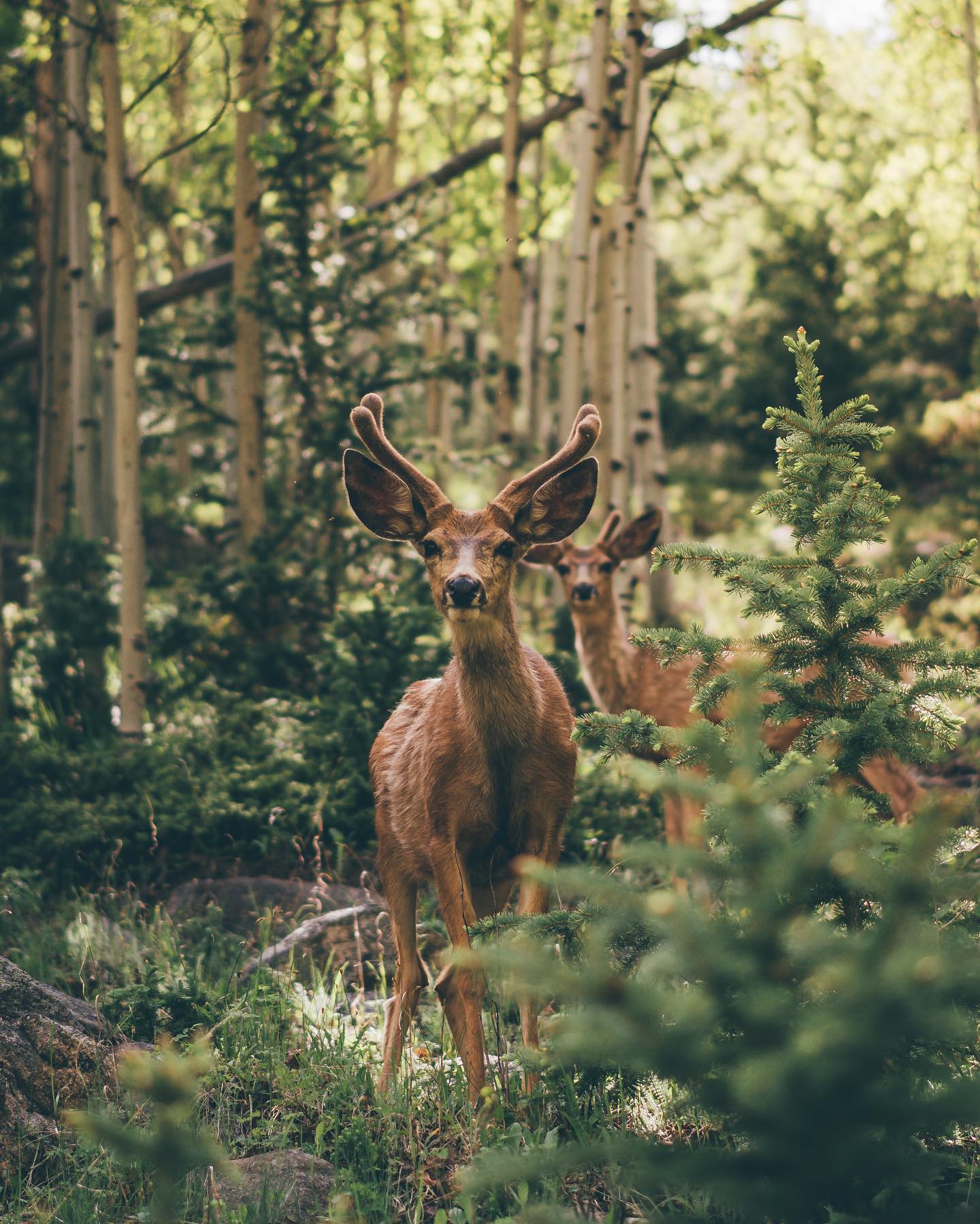 ---
TOP 17 Airbnbs in Colorado, USA
Are you Colo-ready? I have listed some incredible Airbnb Colorado rentals – across Denver, Boulder, Colorado Springs, Aspen, Breckenridge, and many more! Choose between national parks, treehouses, glamping spots, or top-rated apartments and wake up to the amazing views of nature, with plenty of great dining and food options and activities no matter where you stay in Colorado.
No matter where or what you're looking for, I guarantee this list will show you the best Airbnb in Colorado for your needs!
---
Aspen Mountain Hideaway with Fireplace, Pool, Hot Tub + Ski Access
Location: Aspen, Colorado
Price: $280+ per night
Premier Host: Yes
https://www.vrbo.com/9466996ha
When the Rocky Mountains are calling your name, there are few places better to go than the wondrous destination of Aspen! And this modern and beautiful condominium is one of the best vacation rentals on the market! Complete with a stunning master bedroom, fantastic design, and unbeatable amenities – this is a no-brainer for a romantic Colorado getaway!
Ski trail to and from Aspen mountain right outside your door during the winter, and Hike in/ out during the warmer months! And to relax at the end of the day, enjoy the wood burning fireplace and enjoy some Netflix on the Smart TV or listen to your favorite tunes on the Sonos speaker system.
As an added bonus, there's even a shuttle to take you to downtown Aspen to experience it's top-notch restaurant and night life scene
View Photos, Read Reviews & Check Availability
---
Carriage House in Denver's Oldest Neighborhood
Location: Denver, Colorado
Price: $124+ per night
Airbnb Plus: Yes
Superhost: Yes
https://www.airbnb.com/rooms/plus/6333040
Featured in Architectural Digest online as Colorado's most unique and beautiful Airbnb property, this 5-starred rating carriage house is my pick for "Best Airbnb in Colorado." Located in one of Denver's stunning neighborhoods between Welton Street and hip RiNo, very close to restaurants, shops, a hospital, the park, and the zoo. (If you're heading to Denver, be sure to read my Airbnb Denver guide for more options if this isn't available)
Once a horse stable, this house is remodeled and designed to have a vibe of "old meets new" with an exposed brick interior and industrial accents. The space is unique, inviting, and snug with modern amenities to make you feel at home.
The whole house has heated floors, a full kitchen, a full bath, an outdoor tub, and guests have access to the gym. It's guaranteed to be one of the coolest Airbnbs in Colorado to experience – that'll surely be one of the highlights of your trip!
View Photos, Read Reviews & Check Availability
---
The Hygge Chalet and Sauna
Location: Grant, Colorado
Price: $130+ per night
Airbnb Plus: No
Superhost: Yes
https://www.airbnb.com/rooms/15132413
With today's luxury travel, it's no longer about the countries you visit, but how you visit them and the unique, personalized, and authentic experiences you leave with. My pick for the "Best Luxury Airbnb Colorado" is – The Hygge Chalet and Sauna.
This hygge (hu-geh), Danish-inspired A-frame home is modern with a cottage vibe, a 1400 square feet open space with a fully equipped kitchen (granite countertops, high-quality cookware, and basic kitchen essentials), a fireplace, a bedroom with memory foam beds, a walk-in shower, and a deck with amazing views.
What sets this home apart from other Airbnbs in Colorado? The outdoor barrel sauna! It's not far from Denver downtown and some ski resorts with different outdoor activities that you can experience. A wonderful, relaxing, and breathtaking get-away!
View Photos, Read Reviews & Check Availability
---
Incredible Mountains Views & Hot Tub Near National Park
Location: Estes Park, Colorado
Price: $171+ per night
Airbnb Plus: No
Superhost: Yes
https://www.airbnb.com/rooms/4949917
See and experience Colorado for less, stay on my choice for "The Best Cheap Airbnb Colorado." This modern studio offers stunning views of the mountains and is located in a rural neighborhood in Prospect Mountains, close to a lake, a beach, boulders that you can go rock climbing, and a hiking trail with the best views of the Park and national forest.
After a full day of outdoor activities, relax in your own one-bedroom private studio with a galley kitchen and breakfast bar, a living area with a futon, and a full bathroom. Watch as lights light up around the house in Denver and Boulder after the sunset or watch in awe while wildlife (bears, bobcats, deers, and elks) roam the area every now and then on your own private deck! It's personally my favorite of all the incredible Airbnb Estes Park rentals!
Or relax your sore muscles on the outdoor bathtub while drinking wine and stargazing. You can't go wrong with this one, as it might just be the best airbnb in Colorado with hot tub!
View Photos, Read Reviews & Check Availability
---
Colorado Airbnb with Mountain Views, Sunroom & Hot Tub
Location: Frisco, Colorado
Price: $299+ per night
Airbnb Plus: No
Superhost: Yes
https://www.airbnb.com/rooms/21467740
If you're looking for the best Airbnb in Colorado for Large Groups, I recommend this 3-bedroom home in Frisco that can comfortably accommodate 8-10 persons. Plus, you can bring along your pets! With a mountain chic design, the house is equipped with luxurious amenities to make you "feel at home" and stay enjoyable.
Get comfortable in your bedroom with luxury mattresses and pillows, a full bath with double-wide tub/shower, a kitchen, family/sunroom that has comfortable couches for relaxing, and a patio with a jacuzzi.
The house is perfectly located in the heart of Summit County, close to Breckenridge and other towns with easy access to world-class skiing, biking, shopping, dining, and outdoor adventures. Indeed, a great place for a group traveling Colorado!
View Photos, Read Reviews & Check Availability
---
CANYON HIDEOUT BUNGALOW
Location: Cortez, Colorado
Price: $118+ per night
Airbnb Plus: No
Superhost: Yes
https://www.airbnb.com/rooms/20333588
This contemporary/retro-designed Airstream land yacht is my choice for the "Best Unique Airbnb Colorado" you can stay in Cortez! Complete with the basic amenities – a queen-sized bed, kitchenette and dining table, a covered patio with an outside heater, and a full outdoor bathroom, this charming unique Colorado Airbnb is an incredible experience you can't miss.
It's located in a private red rock canyon, so you can be assured of peace and quiet during your stay. Guests can hike the trails around the property; Mesa Verde National Park is a 40-minute drive, and going to the nearest town is a scenic drive where many great restaurants serve local produce and a new brewery, a theatre, shops, and grocery stores. Great way to escape and unwind!
View Photos, Read Reviews & Check Availability
---
CREEKSIDE GLAMPING TEEPEE ON COLORADO RANCH
Location: Hudson, Colorado
Price: $95+ per night
Airbnb Plus: No
Superhost: Yes
https://www.airbnb.com/rooms/20302789
This teepee Colorado Airbnb is the ultimate vacation example in the great outdoors, providing a unique weekend getaway you can experience in the state! The 20-feet teepee is located in Deko Ranch, just 25 minutes away from the airport and 35 minutes away from Denver. It's the perfect place to get away for a while and just appreciate and connect with nature.
Get comfortable on the queen-sized bed; stay warm even on cold nights with the fire pit inside the tent, drink warm chocolate or hot coffee while you roast your smores on the outdoor fire. Also, a portable toilet is just a few steps away from the teepee. A luxurious camping experience indeed, and after reading many of the 200+ reviews, it's easy to see why it's on my list of the top Airbnbs around Colorado!
View Photos, Read Reviews & Check Availability
---
Industrial Chic Carriage House Close to Pearl Street
Location: Boulder, Colorado
Price: $225+ per night
Airbnb Plus: Yes
Superhost: Yes
https://www.airbnb.com/rooms/plus/3902774
This 500 square feet modern, and industrial design is your "home away from home" in one off the best rentals in Colorado! The house is stylishly furnished with a mix of vintage and modern amenities – a comfortable bed with luxurious linens and a full bath with bathroom essentials from Bumble and Bumble.
Start your day with a sip of coffee from Nespresso, and relax in the spacious living area with heated floors, Netflix, and a TV with a good sound system. You can also use the cruiser bikes to explore the pine-scented trails or stroll the historic Pearl Street. It's one of the best and most sought-after Airbnb Boulder rentals!
Named "America's Foodiest Town," guests can enjoy and taste Boulder's flavors and tour the craft breweries around the town. Enjoy the laid back life in Boulder; stay here!
View Photos, Read Reviews & Check Availability
---
Tiny Cabin Glamping! Big Mountains!
Location: Como, Colorado
Price: $156+ per night
Airbnb Plus: No
Superhost: Yes
https://www.airbnb.com/rooms/12467867
Tucked away in Como, Colorado, there's a tiny house cabin that can offer you an off-grid experience. The rustic cabin is equipped with every comfort (full-sized bed at the loft and a futon) and a wonderful outdoor space with a breathtaking view of the mountains. All the energy for the cabin is self-produced, from the hand well for water, wood-stove for heat, and the solar panel.
Explore and enjoy the activities around the area – gold-medal fly fishing, biking, hiking, skiing, or mountain drives. The five-acre property is just 90 minutes away from Denver, 60 minutes from Breckenridge and Buena Vista, and 20 minutes from Fairplay. A beautiful property to unplug!
View Photos, Read Reviews & Check Availability
---
Hip and Cozy In-town King Studio
Location: Breckenridge, Colorado
Price: $107+ per night
Airbnb Plus: Yes
Superhost: Yes
https://www.airbnb.com/rooms/plus/4993745
If you want to be at the center of the town, the in-town king studio is the perfect place to stay. This Colorado Airbnb studio is a top-rated apartment you can find in Breckenridge that offers a hip and cozy atmosphere, decorated and styled to provide a comfortable stay for the guests – king bed, a full kitchen, and a modern bath with hot & cold shower.
After a day of exploring, you can relax by the wood fire at the common area, jump in the jacuzzi, or have a margarita in the restaurant downstairs. The condo is just a short walk to the Quicksilver Ski Lift at Peak 9, summer hiking trails, and Breckenridge's shopping and dining on Main Street.
View Photos, Read Reviews & Check Availability
---
Airbnb Colorado Mountains — Silver Pines Cottage
Location: Breckenridge, Colorado
Price: $317+ per night
Airbnb Plus: No
Superhost: No
https://www.airbnb.com/rooms/1805878
Three miles north of Main Street, Breckenridge, you will find this log cabin perfect for your family or group travel. This charming cabin has three bedrooms and a bath, a cozy living area with large windows and access to the deck area, and a full kitchen and a jacuzzi.
For guests traveling with children, a custom kid playhouse is also available. Unique and fun activities are also available for guests in The Peak; there are breweries and distilleries, a recreation area with a coed sauna, a water slide, and an indoor rock climbing wall, and many more. A perfect retreat for your family and friends. Just be quick; this cool Airbnb in Colorado becomes booked up quick!
View Photos, Read Reviews & Check Availability
---
Fawn Cabin, On 5 Private Acres With Hot Tub!
Location: Florissant, Colorado
Price: $150+ per night
Airbnb Plus: No
Superhost: Yes
https://www.airbnb.com/rooms/20412562
Fawn Cabin offers you a private and cozy Airbnb in the Colorado Rockies. The full kitchen allows you to cook hot meals, the bedrooms with cozy beds – sleeping up to four guests – will give you a goodnight's sleep, the wood-burning stove will keep the cabin warm enough at night, and a soak in the jacuzzi will keep you relaxed while listening to the water streaming from the brooks.
The loft has its own viewing deck, has panoramic scenery of the mountains and wildlife. It's close enough to all the Pikes Peak area attractions such as hiking trails and trout fishing waters to explore.
View Photos, Read Reviews & Check Availability
---
Creekside Cabin
Location: Glenwood Springs, Colorado, United States
Price: $105+ per night
Airbnb Plus: No
Superhost: Yes
https://www.airbnb.com/rooms/13378840
If you're looking for a truly exclusive holiday, you have found it! Just 7 miles from Glenwood Springs, in a small, secluded neighborhood, you'll find a creekside cabin in a serene and calming environment.
The cabin has 2 bedrooms, 3 beds, a loft with a seating area, a full kitchen with modern supplies, a bathroom with complimentary bath essentials, and a patio with a gas grill overlooking the creek. Far enough from the town, guests won't even notice it with the accessibility to different activities in the area – close to ski resorts, a hot spring, Hanging Lake, miles of hiking & outdoor recreation, and private fishing waters. You will not be disappointed!
View Photos, Read Reviews & Check Availability
---
1914 CABIN BORDERING FOREST, FISHING + VIEWS
Location: Estes Park, Colorado
Price: $90+ per night
Airbnb Plus: No
Superhost: Yes
https://www.airbnb.com/rooms/34869886
A place to relax and surrounded by nature. A vintage rock fireplace, two bedrooms and a full bath, an equipped kitchen, and a living room with plenty of board games. You can stay on the deck and watch the wildlife and the Milky Way, or just enjoy the peace and quiet.
This 100-year-old cabin is located along Highway 66, only a few short minutes from the Rocky Mountain National Park entrance, meaning you can sight elk, coyotes, bobcats, foxes, bears, raccoons, hummingbirds, and mule deer frequently. A great experience in the woods!
View Photos, Read Reviews & Check Availability
---
Off-Grid A-Frame Cabin Nestled 8,400′ in CO
Location: Westcliffe, Colorado
Price: $110+ per night
Airbnb Plus: No
Superhost: Yes
https://www.airbnb.com/rooms/18329523
The Red A Chalet is a charming and unique Airbnb located in Westcliffe, Colorado that offers a 10-acre property surrounded by pristine nature. You'll have the cabin to yourself to enjoy – a loft with a queen-sized bed, full bath w/ claw foot tub, full kitchen, & large deck for stargazing and relaxing.
Here you will use 100% renewable energy via solar panels and a wind turbine to fully experience sustainable and low impact living. Downtown Westcliffe is 30 minutes away from the cabin, and other local spots and attractions like the Royal Gorge Bridge, rafting, picnics, fishing are approximately 1-2 hrs drive away. Definitely, another great Colorado Airbnb getaway experience!
View Photos, Read Reviews & Check Availability
---
Snow Cross Tiny Home
Location: Red Cliff, Colorado
Price: $135+ per night
Airbnb Plus: No
Superhost: Yes
https://www.airbnb.com/rooms/22408072
This modern tiny home offers you a genuine Colorado experience in the comforts of a snug and energy-efficient space. The solar electricity helps provide all the amenities one needs like TV, internet, air conditioning, and hot water for a shower after a long day in the wild.
The home has a loft bedroom, a kitchenette, bathroom, and a patio with an outdoor grill. It sits on 30 acres surrounded by national forest and beautiful views of sunrise and sunsets. Located in the heart of the Rockies but not too far from Vail, Ski Cooper, and other areas to explore.
View Photos, Read Reviews & Check Availability
---
Little Red Treehouse
Location: Lyons, Colorado
Price: $250+ per night
Airbnb Plus: No
Superhost: Yes
https://www.airbnb.com/rooms/12701197
If you prefer a more private, peaceful, and secluded Airbnb in Colorado, you can stay in this Little Red Rocky Mountain treehouse, located on the property on the way to the Rockies, NP. The accommodation provides space for two people with great views of the plains and mountains.
The Rocky mountain treehouse is furnished with loft beds, a private shower with a separate powder room and sink, an efficient kitchen, and a viewing deck where you can have outside dining. The experiences: shopping, restaurants, hiking and bike trails, fishing, and river tubing are all walking distance from this Little Red treehouse in Colorado!
If this sounds interesting to you, check out this posts on Treehouses in Colorado for more unique glamping stays that you'll love!
View Photos, Read Reviews & Check Availability
---
Log Cabin w Hot Tub, BBQ & Fire Pit on the River
Location: Black Hawk, Colorado
Price: $341+ per night
Airbnb Plus: No
Superhost: Yes
https://www.airbnb.com/rooms/1356589
Located in Nederland (much closer than Black Hawk) is this private log cabin that offers a secluded getaway. The cabin has floor to ceiling windows, 2 bedrooms, two beds, a private bath, an open space of living (with Netflix, wifi, and Xbox 360) with a wood-burning fireplace and dining area, and a fully-equipped cooking area.
Of course, one can't miss experiencing the outdoor jacuzzi. Guests have access to skiing, hiking, biking, fishing, climbing, and quaint, small-town shops. It's also only 10 minutes away from Nederland!
View Photos, Read Reviews & Check Availability
---
Best Airbnb Experiences in Colorado
From sunrise at Red Rocks to star-gazing in Boulder and touring Denver on two wheels, these Colorado Airbnb Experiences are lead by local experts who want to showcase the very best of Colorado to you.
---
Sunrise Hike & Breakfast at Red Rocks
"We'll rendezvous for a beautiful hike at Denver's most famous landmark: Red Rocks Park! Throughout the roughly 70-minute hike, we'll share the history of the area with you, from the development of the park, to stories of the artists who have played at the amphitheater, to the dinosaurs who used to roam the area. You'll finish your experience with a delicious breakfast or lunch at the top of the world-famous Red Rocks Amphitheater, where you'll have time to relax and eat at your leisure."
https://www.airbnb.com/experiences/296184
Price: $50+ USD per person (90 minutes)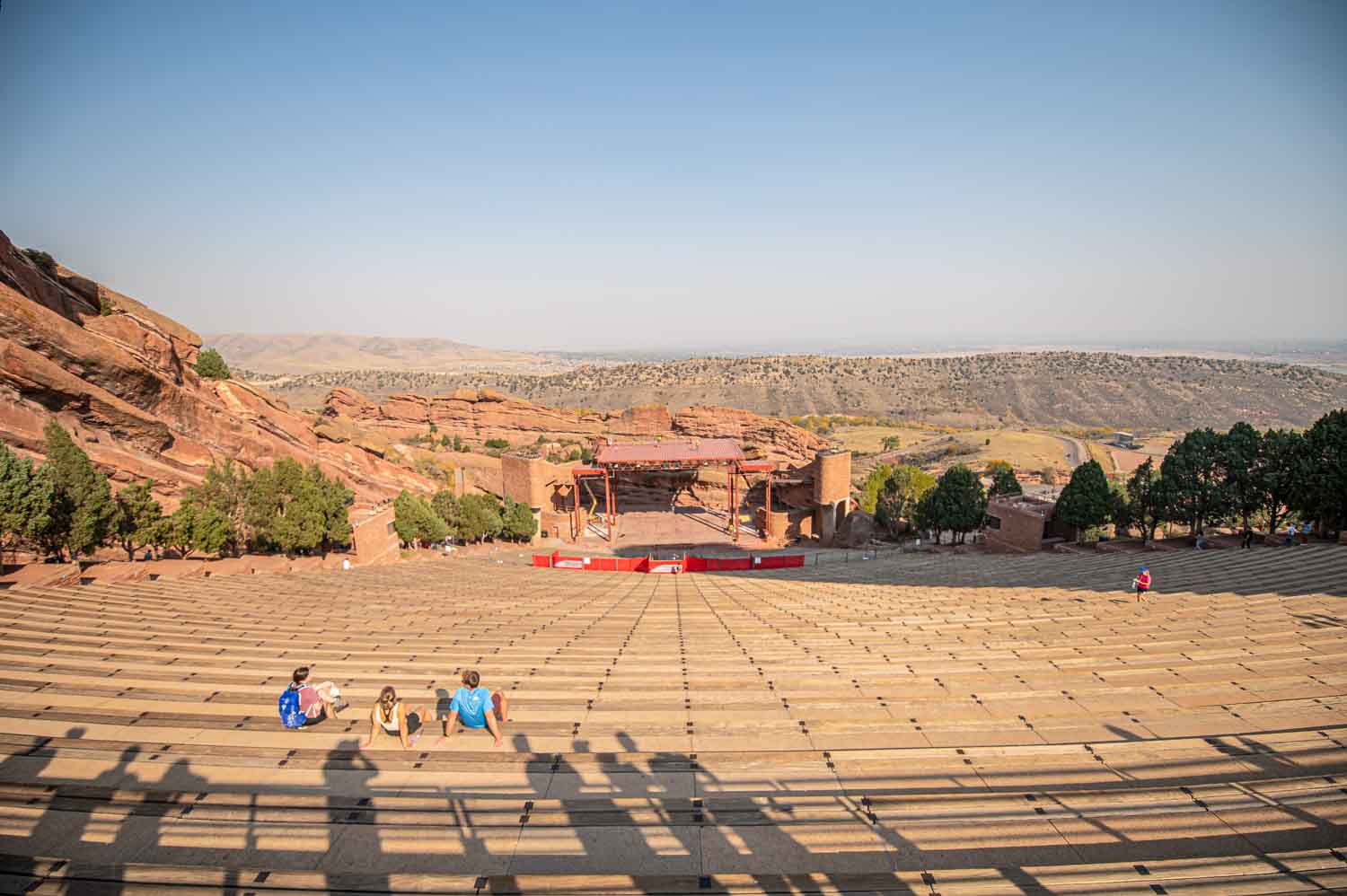 ---
Astronomy Tour
"The show will explore the night sky with several large telescopes and a laser pointer. We will see and learn about planets, constellations, navigation, satellites, nebula, clusters, galaxies, maybe some shooting stars, and our universe. Through telescopes, we will get up-close looks at these objects and take in their beauty with our own eyes."
https://www.airbnb.com/experiences/278946
Price: From $40 USD per person (2 hours)

---
Learn Astro Photography in the Rocky's
Have you ever wanted to learn how to shoot those beautiful Milky Way Galaxy photos? Well, this could be your chance!
"Unlock a different side of your soul by capturing celestial bodies against Colorado's most majestic mountains. My name is Maggie Martin and I'm a seasoned landscape photographer. Astrophotography has become my most passionate element of photography as well as all different types of long exposure photographs. In my journey as a photographer, night photos have always been such a challenge for me and now that I have mastered this skill, I would love to provide an experience for others to capture the same skill. Come fish for shooters with me."
https://www.airbnb.com/experiences/739379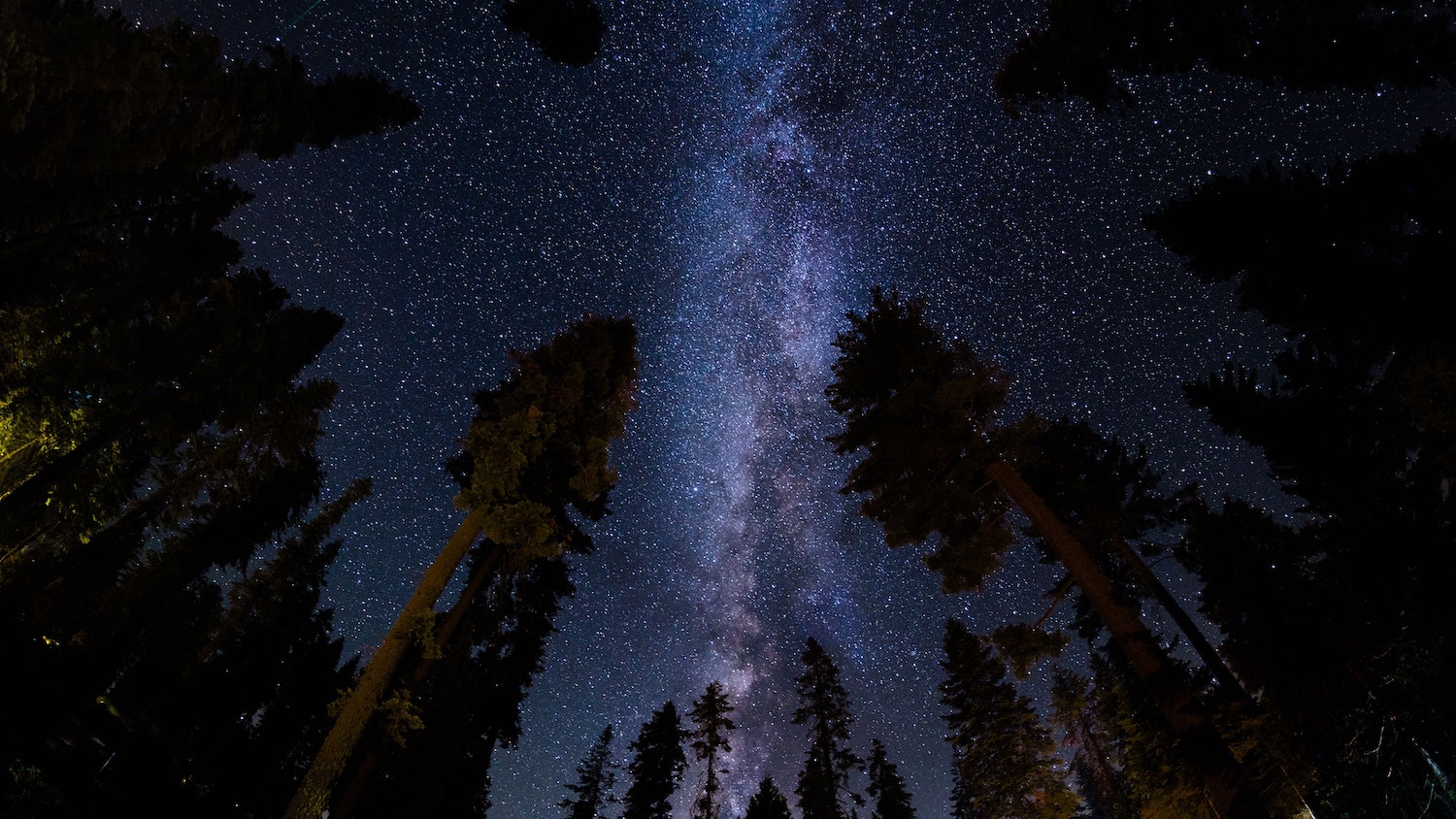 ---
Discover Denver on an Electric Bike
"We will explore Denver's most historic neighborhoods. We will visit famous landmarks, parks, art and theater districts, graffitied streets, microbreweries, and craft coffee shops, all while feeding you fun facts and historical tidbits about the city's dark beginnings, heroines and body snatchers, underground passages and significant street names and the men they were named after."
https://www.airbnb.com/experiences/216256
Price: From $70 USD per person (3 hours)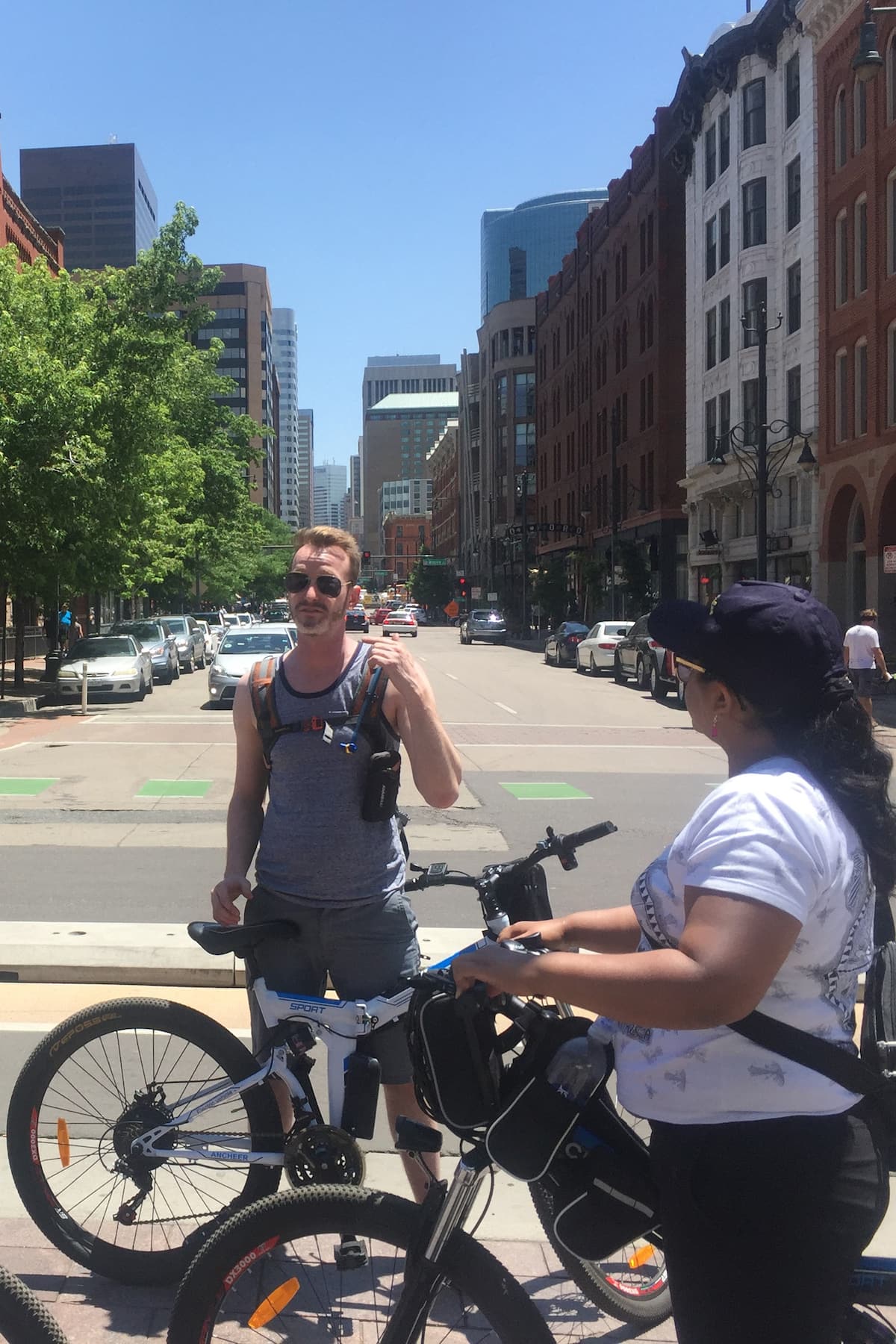 ---
Am I Missing Any of the Coolest Airbnbs in Colorado?
Colorado is a relatively large state, but we went through the range of Airbnbs in Colorado with a fine-tooth comb, and think we picked out an amazing selection! BUT there are always new and exciting offerings popping up every day on the platform!
So have you stayed in a top-notch Colorado Airbnb or are you the host of the one you think deserves a little attention? Feel free to get in touch with me via my social media channels or my email, and I'll see if I can get you on my list!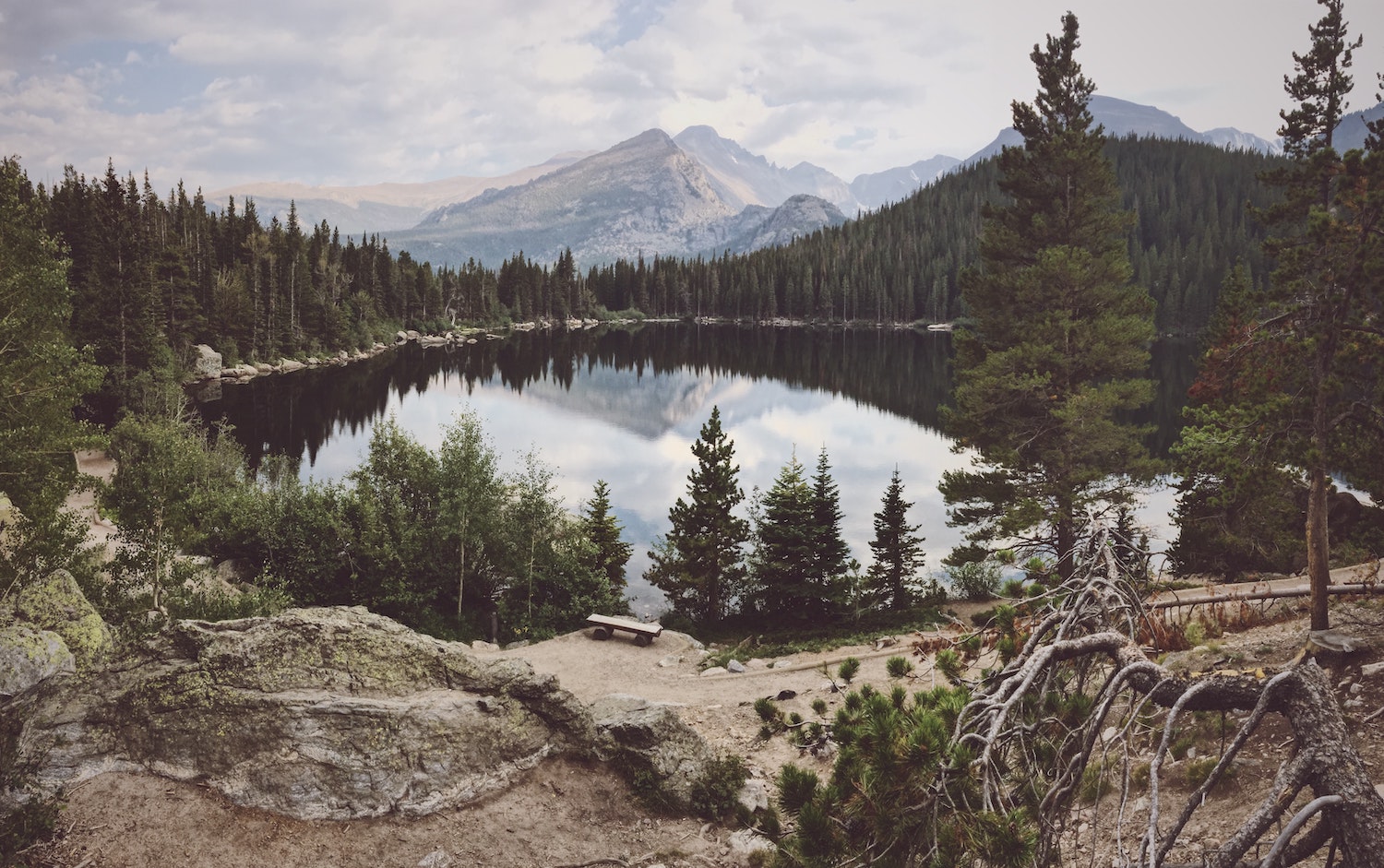 ---
Planning a Vacation to Colorado & The U.S.A?
I have a ton of U.S.A. content on my blog to help you with your travel planning. City guides, music festivals, Airbnb lists, and personal blogs on the many cities I've been lucky enough to visit – they're all there! These U.S travel blogs shouldn't be missed….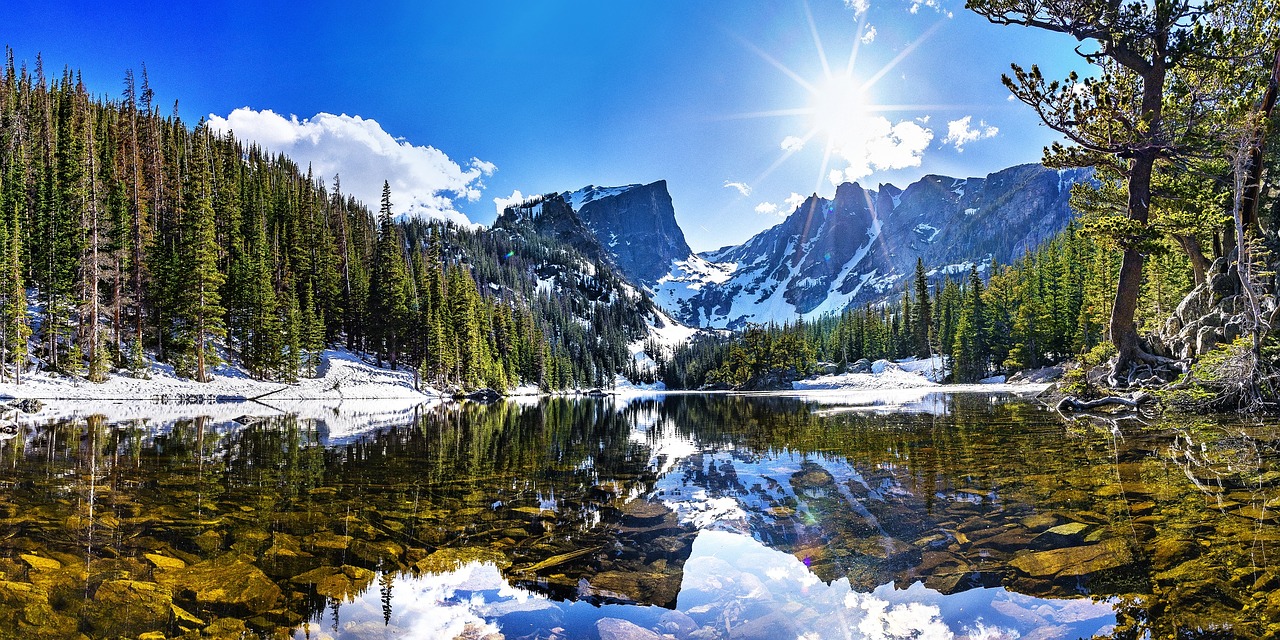 ---
Final Thoughts of Best Airbnb Colorado Rentals
No matter where you're heading to in the Rocky Mountain state, I'm sure you'll love this amazing destination as much as I do! Colorado is packed with jaw-dropping scenery, charming towns, unbeatable outdoor adventures, and tons of unique Airbnb Colorado experiences to put on your bucket list!
I've personally thought about moving out to Colorado so many times, and after putting this list together – I think I might have to take that a bit more seriously!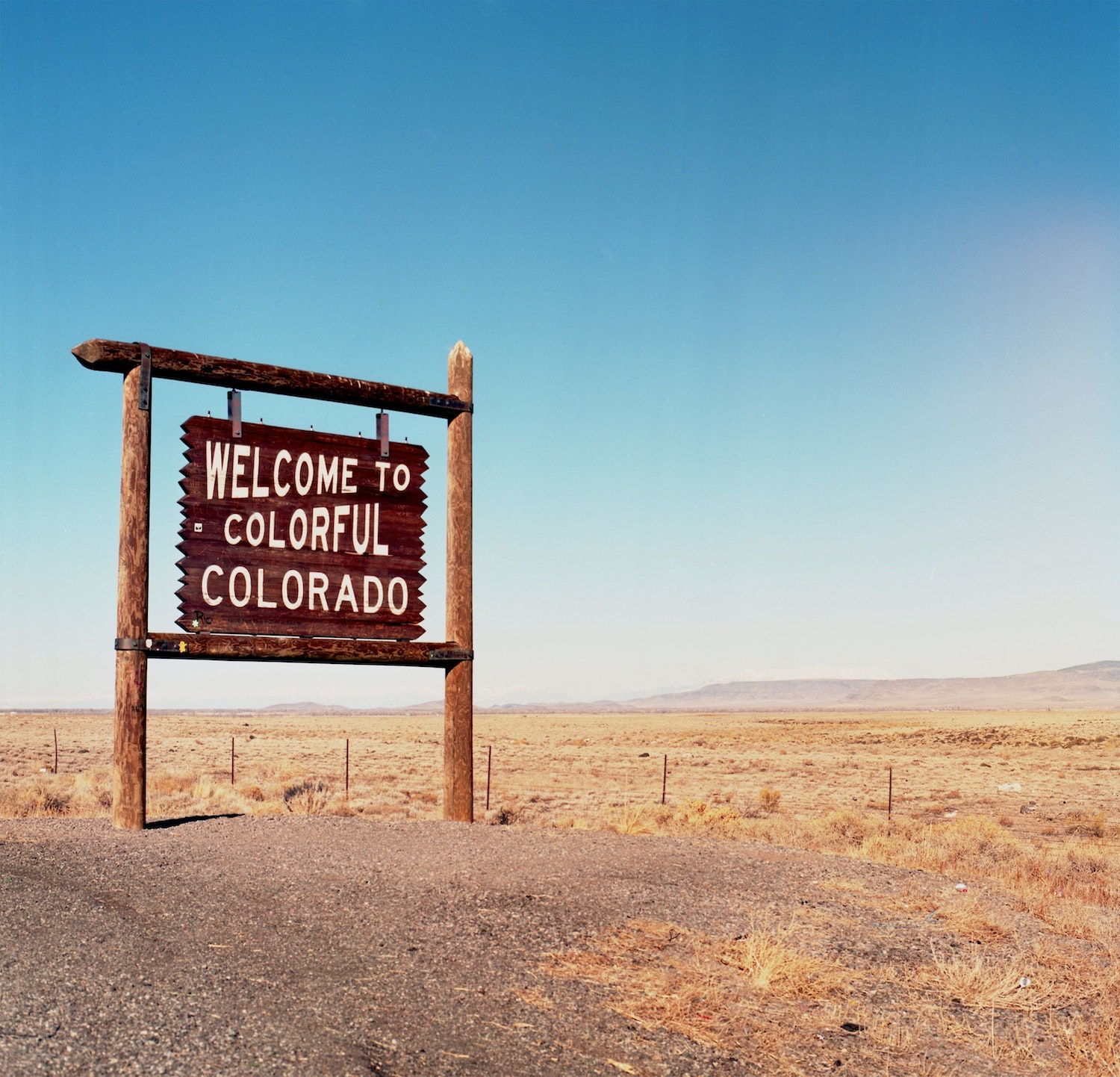 ---
Thanks for reading my Colorado Airbnb guide!
Share these coolest Colorado Airbnbs with your adventure crew!
Pin me for later!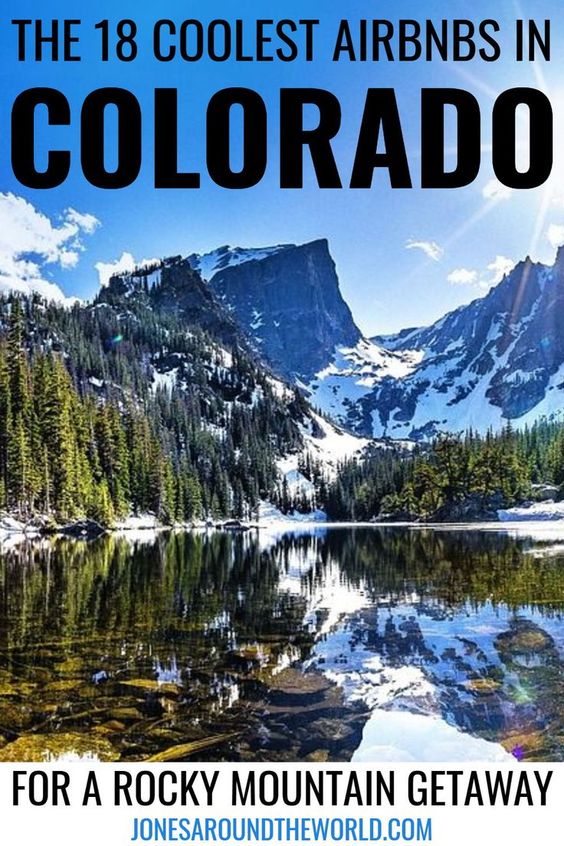 https://www.jonesaroundtheworld.com/wp-content/uploads/2020/02/Colorado-Airbnb.jpg
1000
1500
Dave
https://www.jonesaroundtheworld.com/wp-content/uploads/2017/03/logotry-1-1-300x106.png
Dave
2021-12-27 19:43:45
2021-12-29 04:33:49
17 Best Airbnbs in Colorado for a Rocky Mountain Getaway