Planning a trip or weekend getaway and looking for the BEST Airbnb & Vrbo Denver rentals? Well, look no further, because we've searched high and low and have compiled this list of the best Airbnbs & Vrbos in Denver that will match you with your dream stay in this incredible city!
You never really meet someone who has been to Denver and wasn't into it. The Colorado capital is an eternal favorite for travelers within the United States, and with a chill, 420-friendly vibe and a whole lotta history behind it, there's always something to discover in this cool city.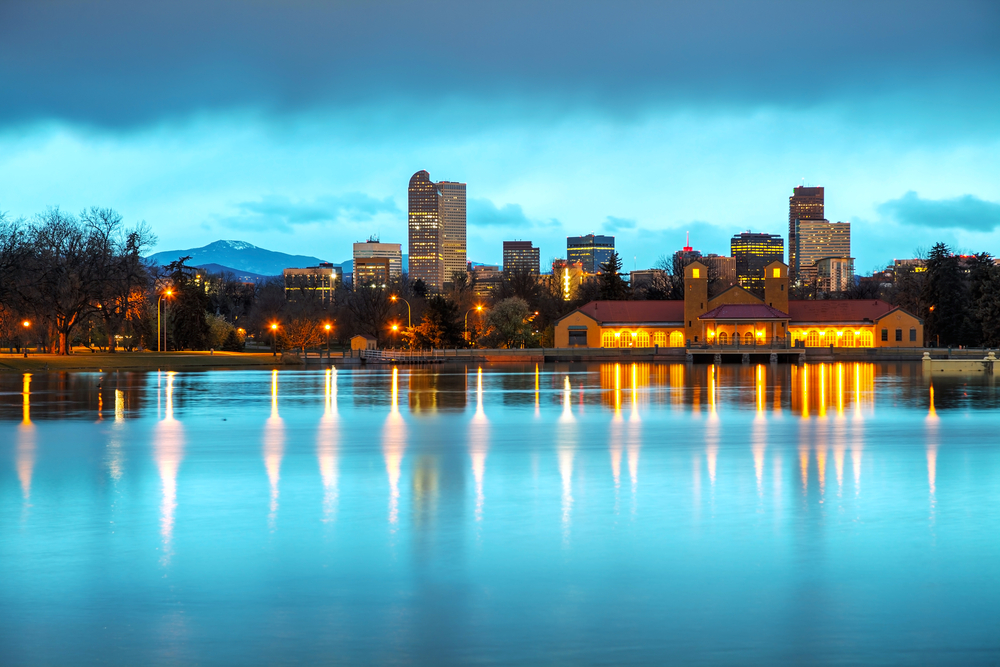 ---
Denver is the perfect match for any traveling style. It has oodles of interesting attractions for those who prefer the indoors, and a plethora of outdoor adventures to be had as well. It is set against the famous Rocky Mountains, after all.
Breweries, dispensaries, an epic dining and entertainment scene and a serious dose of fresh mountain air await you in stunning Denver.
These Denver vacation rentals promise a stellar stay in "Mile High City".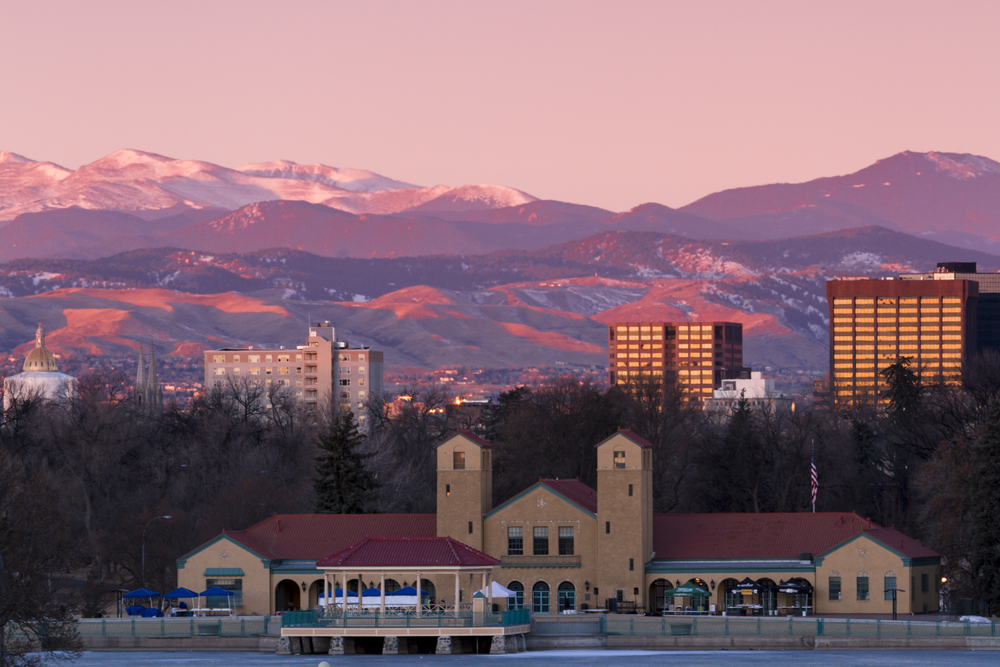 ---
Quick Breakdown of Airbnb & Vrbo Denver Rentals
Denver has some seriously impressive , and I've narrowed for the top five for you below to match a range of travel styles, budgets and group sizes. If time is of the essence, check these out and book today! If not, keep scrolling to discover some exceptional vacation rentals in Denver.
I've included a range of video guides to Denver throughout this list to check out for some things to see and do in the Colorado capital. Also, I have linked my other Denver and Colorado content at the end of the list. It's one of my favorite cities in the United States, and my lists and guides are sure to inspire you to head there yourself. Start with The 19 Best Colorado Glamping Destinations For Your Bucket List.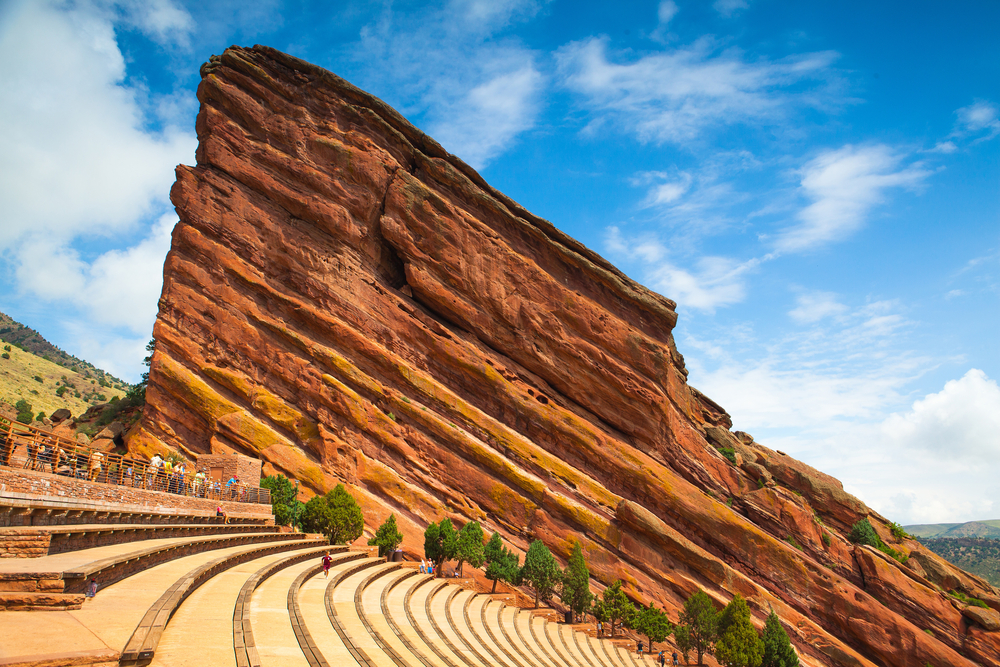 ---
1) Cool Artsy Modern Victorian Townhome Close to Downtown
"The Best Overall Denver Vacation Rental"
Location: Five Points
Price: $225 avg. per night
Sleeps: 6 (2 bedrooms/2 bathrooms)
https://www.vrbo.com/4463285ha
Denver is full of more history than one might imagine, and some of the coolest architecture can be found in the Five Points area. This modern brick Victorian townhouse is my pick for Denver's best overall vacation rental due to location, architecture, interior design, amenities, and of course price! Hardwood floors, exposed brick, and open floor plan make each room feel inviting. The place is packed with artwork, has all modern appliance and amenities such as TV/WiFi/heat/AC, and a charming back garden with a BBQ grill. For the true mile-high experience, I highly recommend this rental to experience the more local side of the city while staying in a quintessential Denver property!
Guest review: "We had a great stay at Kat's place. It's beautifully decorated, packed with interesting art, very comfortable and nicely located. Several breweries and restaurants are within walking distance if you don't mind a little exercise. The advantage of being a little off the beaten path is the quiet. We experienced no street noise or nighttime disturbance and had no trouble parking. Would be happy to stay here again."
View Photos, Read Reviews & Check Availability
---
2) 5500 Sq. Ft. Luxury Log Mountain Home
"The Best Luxury Denver Vacation Rental"
Location: Golden
Price: $892 avg. per night
Sleeps: 12 (6 bedrooms/4 bathrooms)
Under 30 minutes drive from downtown Denver and 1 hour from various ski resorts, this mountain mansion is my pick for Denver's best luxury rental. You'll love the ample common spaces with floor to ceiling windows, offering you the perfect place to sip your morning coffee while gazing across the serene and sprawling valley. The home boasts a rustic-yet-regal interior with a modern wooden touches throughout, as well as a two-story backyard balcony with a hot tub to enjoy on cooler summer nights and winter evenings alike. No matter the season, this kingly cabin is near to any number of outdoors activities – hiking, rafting, skiing, zip lining, rock climbing, and more. This is the place for groups wanting to spend a little extra for a secluded, high-quality, mile-high manor in the mountains for an unforgettable experience.
Guest review: "You can't beat this place in terms of location and amenities. Close to everything you might want to do on a Rocky Mountain vacation, yet completely secluded – tucked into a quiet, private valley bordering national forest. The house appears built to accommodate and entertain a large crowd – we had 10 people in the house for a week, cooked every meal in, and it still felt like everyone had plenty of privacy. Views are spectacular from any/all of the various patios/decks (not to mention the floor to ceiling windows in the great room). Sal was exceptionally accommodating and always available. Highly recommend--great location, great house, great value, great host!"
View Photos, Read Reviews & Check Availability
---
3) The Oldshop Carriage House
"The Best Unique Denver Vacation Rental"
Location: Barths
Price: $162 avg. per night
Sleeps: 6 (2 bedrooms/2 bathrooms)
Due to its clever renovation, this well-located listing is my pick for Denver's best unique vacation rental! While placed on the host's property, this former garage has been totally remodeled as a modern vacation rental and is completely private from the surrounding houses. You'll be less than 5 miles from downtown Denver, the city's best museums, the Pepsi Center or Mile High Stadium, and even closer to any number of breweries, parks, restaurants, and nightlife options. Even better, you can be in the mountains in minutes by car. The most most unique part of the home itself is certainly the garage door "window," which you can roll back to open up the entire front side of the rental and combine your living room with the patio area. The home comfortable fits 6 people, and also features a secluded backyard area with hammocks to help you get into the swing of a relaxing vacation.
Guest review: "You get what the pictures showcase! Location, Space, Amenities all make it a spectacular bundle and a perfect stay for family and friends, It was my first experience all together with Vrbo and the owner was as helpful as I imagined with such great manners to my friends. Thank you for making our decision one in a million! 10/10 would come back for another memorable experience."
View Photos, Read Reviews & Check Availability
---
4) Historic Carriage House in Denver's Oldest Neighborhood
Location: Curtis Park
AirBNB Plus: Yes
Superhost: Yes
Price: $100+ USD per night
https://www.airbnb.com/rooms/6333040
This one-bedroom guesthouse has the best Airbnb rating I've ever seen from thousands of properties I've looked at – a perfect five-star score from almost 700 guests at the time of publishing this. This perfect historic home has been featured in Architectural Digest, and features exposed brick feature walls, unique décor and artwork and has a true Colorado feeling. This central neighborhood is right near the trendy streets of RiNo, which is renowned for its craft breweries and amazing restaurants. 16th Street Mall is just a mile away. You can't go wrong with this Denver Airbnb Plus.
Guest review: "This place is simply wonderful. I can't describe how charming, cosy and thoughtfully set-up the Carriage House is. Mick has obviously thought of every last thing to make the stay as comfortable and wonderful as possible. The bed was so comfortable, as was the sofa bed. The kitchen was fabulously well equipped and the bathroom was fantastic. Beautiful generous touches everywhere. We would stay here again in a heartbeat!!" – Tessa
View Photos, Read Reviews & Check Availability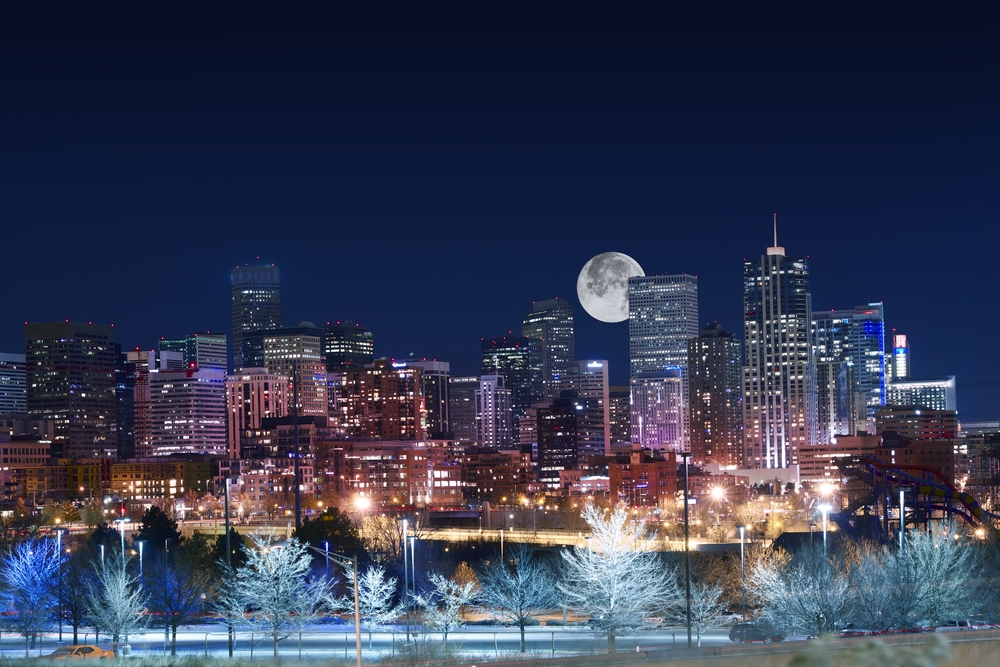 ---
5) Country Chateau
Location: Sedalia
AirBNB Plus: No
Superhost: Yes
Price: $800+ USD per night
https://www.airbnb.com/rooms/17025901
If you've got cash to splash on your visit to Denver, you'll want to stay in this luxurious property. This Sedalia chateau is straight out of a French fairytale and is located on a private estate 30 minutes from Downtown Denver. The enormous 10,000 square foot, six bedroom home is surrounded by 4000 acres all to itself, and hiking, biking, walking, golfing and birdwatching are all available in spades here. You'll have access to the entire home, which is five minutes from local restaurants, golf courses and gyms.
Guest review: "My wife and I were looking for somewhere we could go for absolute privacy to get away from the world, relax with no distractions, and gather our strength for major surgery and an extended hospital stay later this year. Castle Cliff Estate was the perfect location. This is a large, modern country home surrounded by beautiful scenery with breathtaking views out of every window. The estate is very quiet, restful, and isolated – the nearest house is a quarter mile away. The photos along with the listing are accurate and, if anything, don't do the house justice. It goes without saying that the house is magnificent – the furniture, interior decoration, and the extended gardens look like they are out of "Architectural Digest". The fifty acre gated estate is a showplace that is as close to "Downton Abbey" you are going to find for rent in the United States. We hardly left the estate during our month long stay. A caretaker lives on the property and we arranged for him and his wife to shop and cook for us. All in all, we had an unforgettable experience at Castle Cliff Estate and are looking forward to making our stay at the Castle an annual event. The only minor fault I would mention, is that, at this price, the showers and baths are not as luxurious or convenient as the rest of the house. Highly recommended for anyone who wants wants to treat themselves to opulent, extravagant accommodations for an extended stay." – Hugh
View Photos, Read Reviews & Check Availability
The Ultimate Denver Travel Guide // What To Know Before You Go: Denver
---
6) Great Family space for FIVE! What a great deal!
"The Best Cheap Denver AirBNB"
Location: Parker
AirBNB Plus: No
Superhost: Yes
Price: $40+ USD per night
https://www.airbnb.com/rooms/42879307
Save that Denver vacation money for spending at epic craft breweries and 420 friendly establishments, and book your stay at the best cheap Denver Airbnb. Campervans are the go-to for under $100 in Denver, and this two bed RV is Denver's best – achieving a five star rating from happy guests. The newly refurbished space has everything you could need to keep you cozy during your city break, including a quiet location, free parking, a fenced backyard and interiors with all essentials. Parker is a family-friendly Denver locale with restaurants, grocery stores, a cinema and an indoor trampoline park. Downtown Denver and Denver Airport are both accessible from here by car or public transport. Denver's inner city is just 20 miles away.
Guest review: "Garth and Ilise are terrific!! It was so great to have our own space. They were so helpful and kind. Very Mr and Mrs Clause like :). Garth's waffles are "The World's Best" for sure. And the camper had a bonus feature a tankless hot water heater Yes!! Thanks again for everything!!" – Wes
View Photos, Read Reviews & Check Availability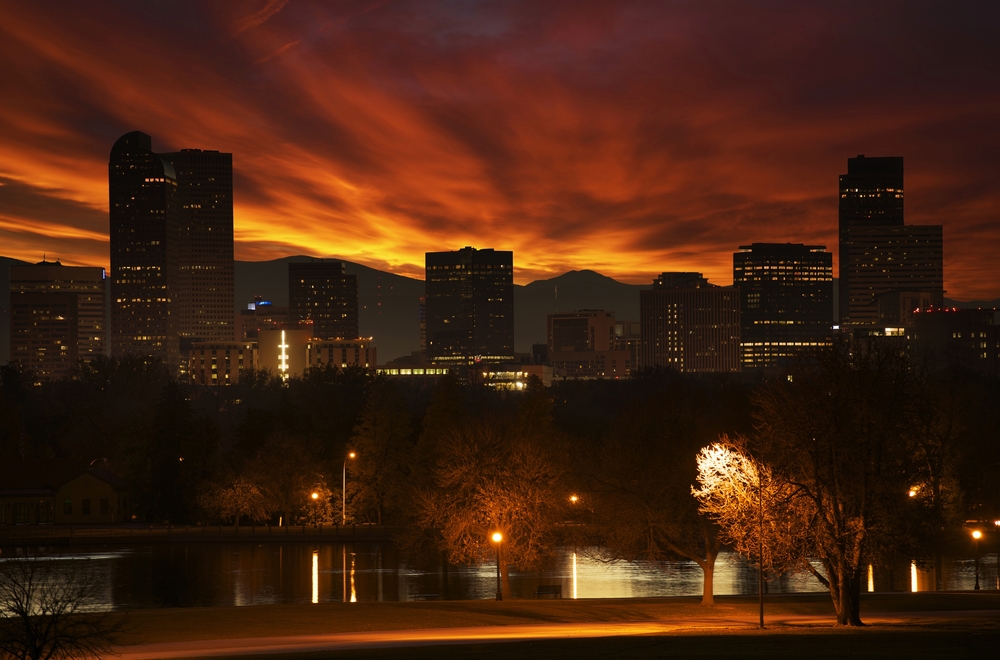 ---
7) Historical Trolley Car on Urban Farmstay
Location: Wheat Ridge
AirBNB Plus: Yes
Superhost: Yes
Price: $100+ USD per night
https://www.airbnb.com/rooms/10191227
Trolley cars are a throwback to the day of old in Denver, and this renovated one isn't just one of Denver's best Airbnb's in general, but it's on of the most interesting I've seen as well. The country-inspired dream has been transformed into a fantastic stay many guests have raved about. The one bedroom trolley car guesthouse features a gas fireplace, open and airy interiors and a private outdoor patio. Downtown Denver is just four miles away and Red Rocks 15 minutes. You'll love the local restaurants, breweries and stores here.
Guest review: "This is my all time favorite stay on Airbnb. A farm girl at heart, I was thrilled at finding a farm in the city. Loved the chickens, the goats and the family dog. The hosts Liz and Chris we're extremely friendly. The trolley house is unique labor of love. The ambiance is incredible and as an antique dealer I really appreciated the authenticity of the trolley cars. My only problem is that this gem will most likely be rented when I attempt to book a stay again. Ten stars!!!!!" – Judy
View Photos, Read Reviews & Check Availability
Denver Vacation Travel Guide | Expedia
---
8) Cozy-up in a Modern 1920s Nature-inspired Home
"The Best Family-Friendly Denver AirBNB"
Location: Englewood
AirBNB Plus: Yes
Superhost: Yes
Price: $80+ USD per night
https://www.airbnb.com/rooms/25536723
Denver is a fantastic family destination that has indoor and outdoor activities in spades, and this three bedroom Denver home will have your family feeling right at home. The updated 1920's home is now a modern dream, with crisp and fresh interiors, a front porch, inclusions for the kiddos and a top location. Englewood is a hillside residential locale in close proximity to the South Broadway foodie scene and 15 minutes from Downtown Denver.
Guest review: "Amazing. We had a dog and a 11 month old child. Grandparents and parents. We stayed here over Christmas. We cooked a huge Christmas Eve dinner (Cuban style) and had what we needed. They thought of everything down to a nail in the wall to hang a baby monitor :). If they didn't have it you can ask them and they would do their best to make it happen. They brought over a small Christmas tree! We locked ourselves out and came over instantly. They were responsive and friendly! We all really felt at home. The beds were comfortable. The bathroom is comfortable and stocked! Smart App TV. Comfortable temperature thoughtful the home. Fresh ground coffee system. Tea kettle perfect for making hot water fast for baby bottles. Vitamix which I used for my harvest daily smoothie subscription . Large fridge! Large dinning table to host dinners! If you want to feel at home and have everything you need for your family including fur babies… come stay here!" – Anavic
View Photos, Read Reviews & Check Availability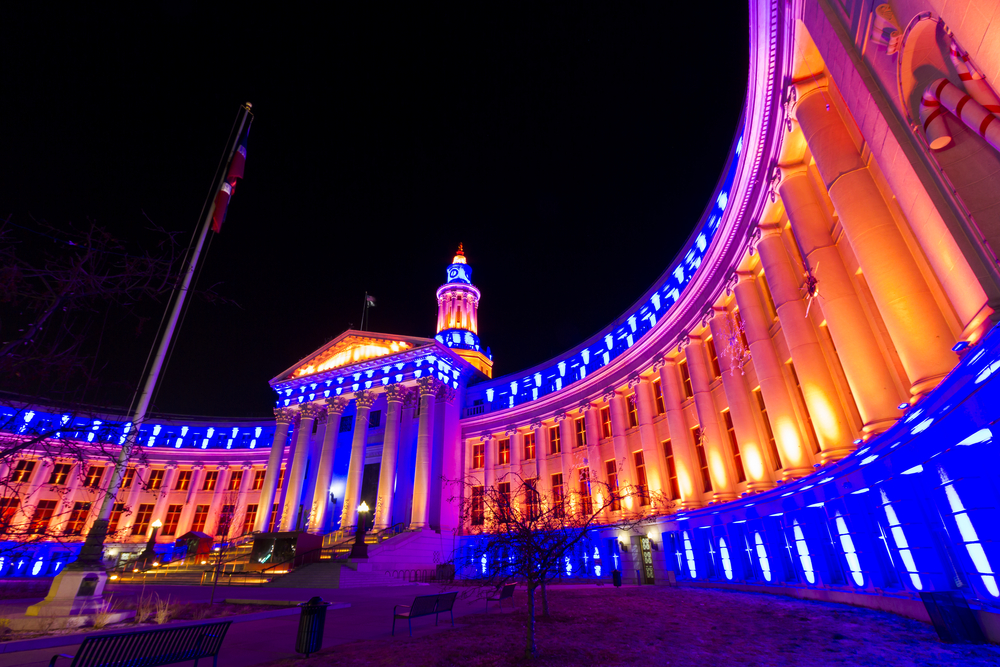 ---
9) Chill at a Totally Private Carriage House W Bamboo Orb Chair
"The Best 420 Friendly Airbnb Denver"
Location: Platt Park
AirBNB Plus: Yes
Superhost: Yes
Price: $100+ USD per night
https://www.airbnb.com/rooms/29360234
This one bedroom carriage house is a laidback little slice of boho paradise in a humming Denver neighborhood. The bright and light-filled guesthouse will have you sleeping in one of the city's unique historic carriage houses, and is entirely private and self-contained. There's a privacy fence and a 420-friendly patio to unwind on. Platt Park is a beautiful, walkable neighborhood with tons of restaurants, breweries, shops, cafes and galleries. You won't want to leave the confines of this cozy area, but if you do, Downtown Denver is 15 minutes drive away.
Guest review: "So glad we picked Sara's place to stay- we were only there for 2 nights but it was awesome. Really felt like home, the bed was so comfortable, the amenities were tidy and clean. Wish we stayed longer! It was so close to everything also. We loved the extra details throughout the property like the blackboard on the wall mapping out all the best places to eat and drink! Loved that!" – Georgia
View Photos, Read Reviews & Check Availability
What to Do in Denver | 36 Hours: Video Travel Tips | The New York Times
---
10) Sit Fireside in a Hip Guesthouse with a Balcony
Location: Harvard Gulch
AirBNB Plus: Yes
Superhost: Yes
Price: $125+ USD per night
https://www.airbnb.com/rooms/26351023
This five-star rated one bedroom guesthouse is a modern and sleek escape with so much to offer. The Airbnb Plus features spacious living areas, a private balcony and a garden patio. Elegant and oozing style, this family-friendly guesthouse is located in the Harvard Gulch neighborhood of Denver. The leafy area is home to many walking trails and public parks, and in close proximity to the hip havens of South Broadway and South Pearl Street.
Guest review: "Adorable and comfortable space full of thoughtful design touches. 10/10 would recommend!" – Andrew
View Photos, Read Reviews & Check Availability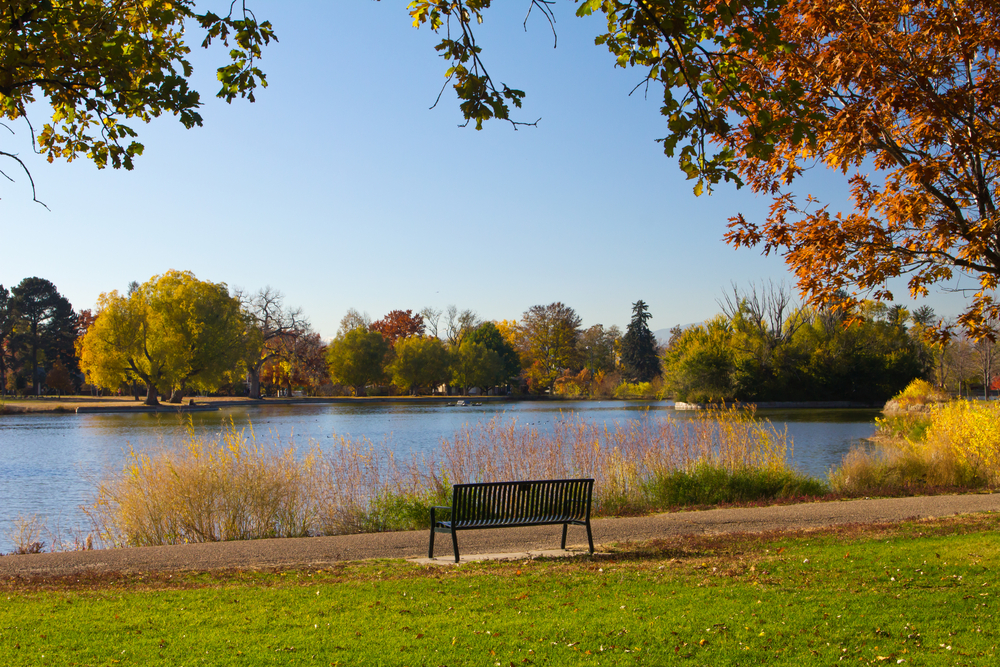 ---
11) Artisan Loft in Historic Five Points with Rustic Red Bricks
Location: Curtis Park
AirBNB Plus: Yes
Superhost: Yes
Price: $130+ USD per night
https://www.airbnb.com/rooms/22515364
This universally loved two bedroom loft is a stylish, spacious and eclectical abode in one of Denver's best areas. The Airbnb Plus loft features a loft bedroom at the top of on trend steel stairs, a full kitchen, large bedrooms with comfy beds and a porch with cozy seating. Offering fantastic value for money, this artistic space is located in the historic Curtis park neighborhood of Denver, near to hip RiNo and many top restaurants, breweries and shops.
Guest review: "Can't say enough good things about this place. The hosts went above and beyond to ensure we had a great stay. The loft is located in the best part of Denver and no more than a 10 minute walk from great restaurants and bars. The loft felt like home and was a cozy place to spend a weekend in Denver. Everything we needed was provided and we appreciated the extra touches our hosts put to make our stay even better. Cheers to Greg!" – Courtni
View Photos, Read Reviews & Check Availability
The Ultimate Local's Guide to Denver || Gatekeepers
---
12) Tiny Denver – A Brand New Urban Experience
Location: Villa Park
AirBNB Plus: No
Superhost: Yes
Price: $100+ USD per night
https://www.airbnb.com/rooms/30085471
With a modern monochrome exterior and surprisingly roomy interiors, this brand new Denver tiny home is a unique Airbnb you have to experience. The "urban oasis" features a kitchen with seating, a living room and a loft bedroom. This well thought out space is already one of the city's most up and coming spaces, and is located in the friendly Villa Park neighborhood. Nearby are breweries, craft coffee shops and a number of dispensaries. Jump on the light rail station just blocks away and be in Downtown in as little as ten minutes.
Guest review: "This place is super cute and really quaint. We enjoyed the space. We can't wait to come back!"- Sandra
View Photos, Read Reviews & Check Availability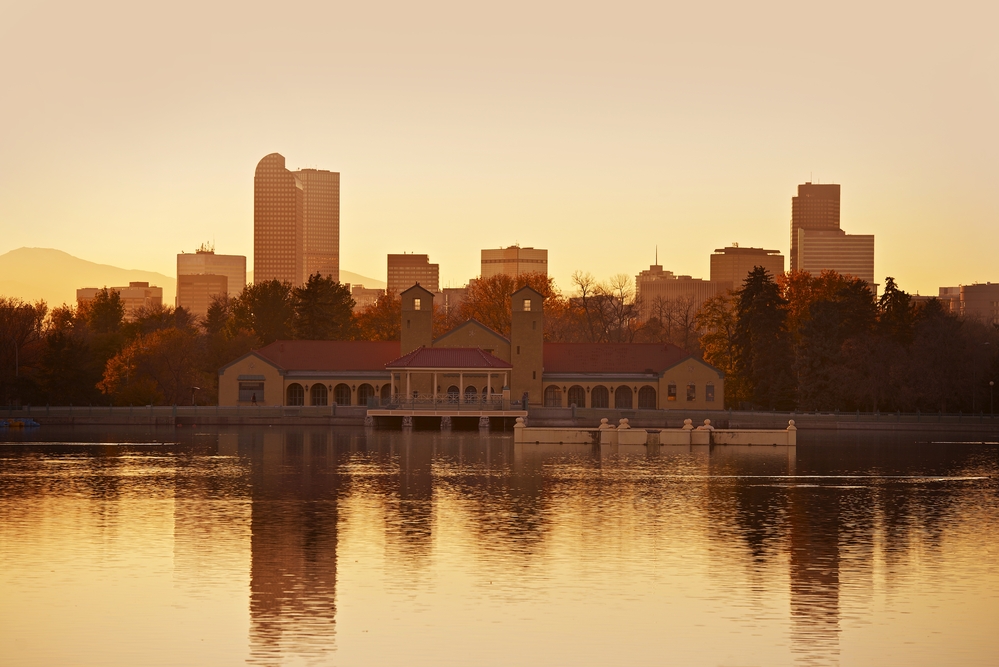 ---
13) Discover the Old West in a Historic Highlands Carriage House
Location: Sunnyside
AirBNB Plus: Yes
Superhost: Yes
Price: $100+ USD per night
https://www.airbnb.com/rooms/3760606
Another historic carriage house that adds to Denver's unique and charming Airbnb scene! This stunning restored carriage house features one bedroom, handmade, rustic décor and a very country-chic aesthetic. Pretty as a picture, this Airbnb Plus abode is located in Denver's oldest neighborhoods – Sunnyside. Still as popular as ever, the area has many breweries, restaurants, cafes, dispensaries and stores – and they are all a breezy walk from this gorgeous Denver Airbnb!
Guest review: "We had a lovely stay at the hen house! kodie was quick to reply and made sure we had everything we needed. the bed was super comfy and there were several touches that stood out- we especially appreciated the snacks, wine, and coffee. the neighborhood was great. the hen house was exactly what we needed for our stay!" – Jamie
View Photos, Read Reviews & Check Availability
Top Things To Do In Denver, Colorado in 24HRS
---
14) Boho Luxury Retreat – Private Hot Tub
Location: Skyland
AirBNB Plus: No
Superhost: Yes
Price: $250+ USD per night
https://www.airbnb.com/rooms/22356471
Is there anything better than wrapping up a day of exploring a great city than a soak in a bubbling hot tub? If that sounds good to you, you need to book your stay at this incredible Denver Airbnb- stat! The three bedroom townhouse is perfect for a group of family getaway, and features three stories, stylish interiors, a private rooftop with hot tub and so much more! A luxury place to call home in Denver, this home is located in the Skyland neighborhood, just 10 minutes from the streets of Downtown, and mere blocks to Denver Zoo and other city attractions.
Guest review: "First off, the place was spotless. Extremely clean and tidy. The decor made it feel very upscale. Jessica was very responsive and helpful with anything we needed. Had a bottle of wine for my wife's birthday which made us feel welcome. Hot tub was a definite plus on rooftop. Great area to relax and end your day. Rooms had all the amenities you would need. Location was great with Cherry Creek shopping and nightlife only 10-15 minutes away. Made for an incredible stay in Denver!" – Chuck
View Photos, Read Reviews & Check Availability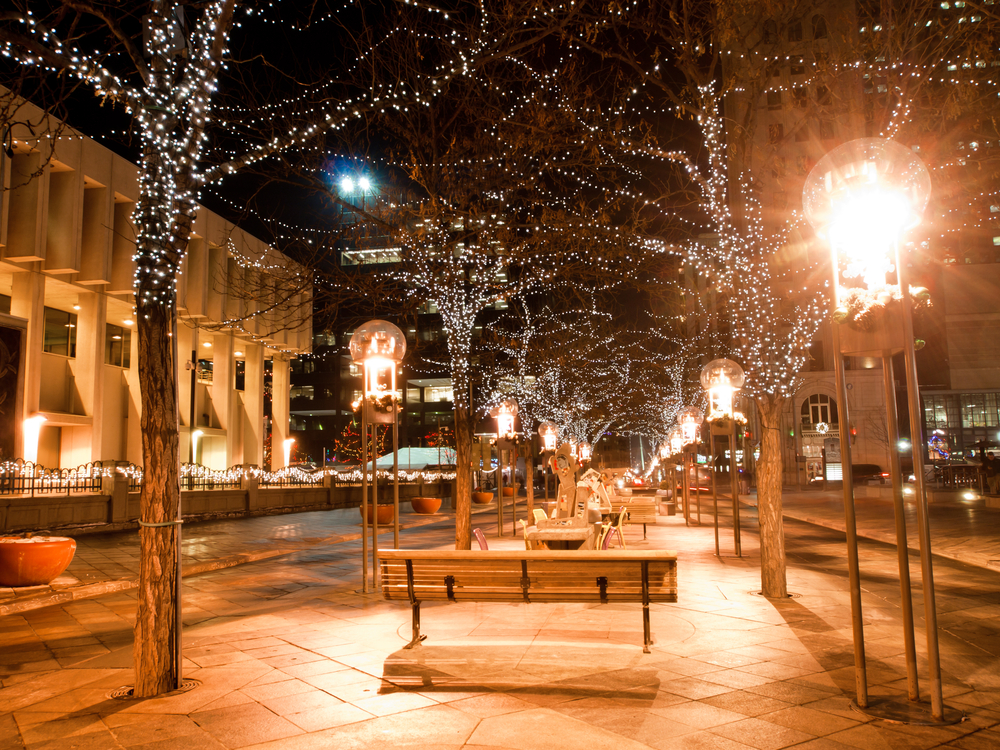 ---
15) STOUT HOUSE: Ultimate 420 friendly BACHELOR PAD!!!
Location: Downtown Denver
AirBNB Plus: No
Superhost: Yes
Price: $950+ USD per night
https://www.airbnb.com/rooms/33161069
Luxe, lavish and 420 friendly, this four bedroom house is the place to party in Denver. The self-proclaimed "bachelor pad" is the place to go to enjoy local dispensary offerings and immerse yourself in the Denver lifestyle. The home boasts basic breakfast for all guests, over 100 glass pipes and bongs, free papers and blunt wraps, a courtyard with a fire pit, an outdoor deck, pool table, gardens and a full kitchen for when the munchies hit. Ideal for a group getaway pr bachelor or bachelorette party this incredible space is just a few blocks from the Downtown 16th Street Mall,the RiNo and South Broadway neighborhoods and so much more.
Guest review: "We had a great stay here! Perfect for groups. Great outdoor space. Awesome pool table, kitchen, and hang out space. Comfortable bedrooms with great queen size bunk beds. Great communication and hospitality with the hosts, Tami and Ray. Our bachelorette party loved staying here! We couldn't have been happier :)" – Alex
View Photos, Read Reviews & Check Availability
Denver, Colorado - Must see - Travel & Tourism
---
16) Walk to Wash Park or Denver's Eateries In This Trendy Home.
Location: West Wash Park / Baker
AirBNB Plus: Yes
Superhost: Yes
Price: $80+ USD per night
https://www.airbnb.com/rooms/16406440
This three bedroom Denver townhouse is modern, stylish and relaxing space to enjoy the city from. With space for a family or group, the home features a large backyard, roomy interiors, cozy bedding and is pet-friendly for a small additional fee. The Airbnb Plus home is one of Denver's most popular and highly-rated stays, and is located in a great spot right near many of Denver's most happening neighborhoods. There's a cafe across the street and leafy Washington Park just around the corner.
Guest review: "Great place to stay! We had everything we needed and had a great time over the holiday. The location is perfect – easily walkable to many restaurants or an easy drive to all of Denver. There was only one bathroom which was the one downside of the townhome. There are 2 bedrooms upstairs that share the bathroom, a Main living room/kitchen level and a basement with an additional bed. We loved that we were able to bring our pets for a small pet fee and spend the week with them." – Mandi
View Photos, Read Reviews & Check Availability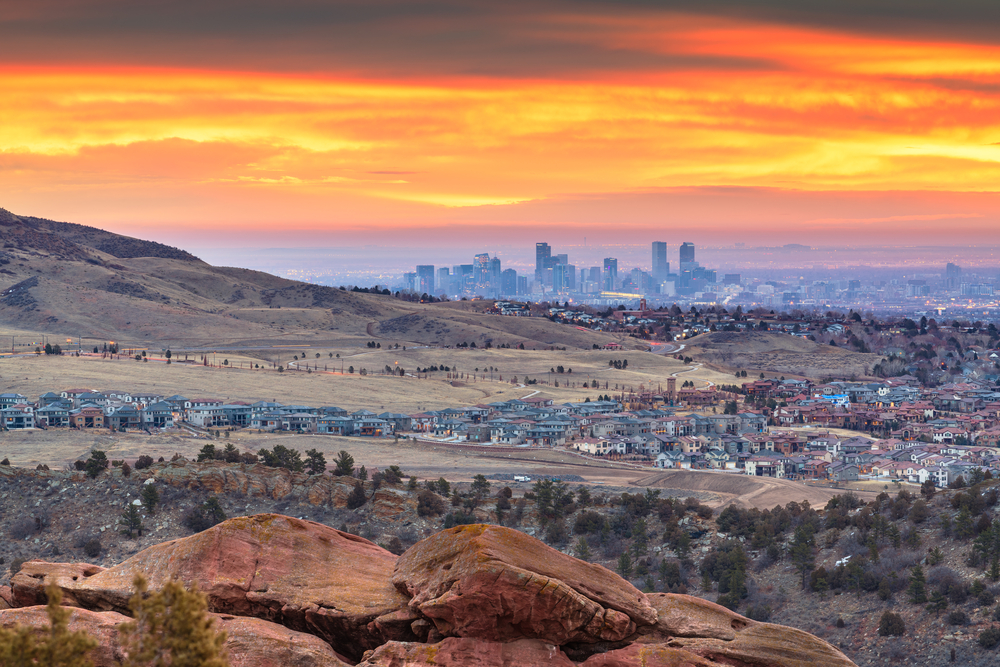 ---
17) Soak up Colorado Sunsets at an Industrial LoDo Loft
Location: LoDo
AirBNB Plus: Yes
Superhost: Yes
Price: $100+ USD per night
https://www.airbnb.com/rooms/9154399
Another five star rated Denver Airbnb – they are just so impressive! This two bedroom loft is located in the buzzing LoDo district of Downtown, and is a spotless and glamorous space you'll fall in love with. The air conditioned space features deluxe bedding, artistic décor and furnishings and a private balcony that gets some superb sunshine. From here, eat, drink, smoke and sightsee your way across Downtown Denver. Union Station is just nearby for complete convenience.
Guest review: "Suzi's loft is amazing! It is spacious, beautifully decorated, and immaculate. The location is absolutely perfect, close to restaurants, museums and the Cherry Creek path — while parking is available, we walked to almost everything. Suzi is an ideal host — friendly, responsive, full of great tips on where to go. We loved our stay here and hope we have a chance to come back!" – Susan
View Photos, Read Reviews & Check Availability
Fun Free Things To Do In Denver
---
Denver Tours & Experiences You'll Love
With the Rockies as a backdrop, a chilled-out 420 vibe and tons of attractions for solo travelers, couples, groups or families, Denver is the place to be. These Denver tours and experiences should be at the top of your list of things to do when you head down to the Colorado capital. Book via my links and secure your place!
---
Eat & Explore with a Local Denver Foodie
"Your local foodie guide will share stories about Denver's history along the way. From secret tunnels to world-famous bordellos, learn just how wild the west was in the city's early days. We'll visit historic sites and city landmarks like Denver's oldest hotel, the iconic Union Station, the new Dairy Block, the baseball stadium and the city's first jazz club. If you like to eat and get off the beaten path to explore authentic local spots, this is the experience for you!"
https://www.airbnb.com/experiences/294335
Price: From $65 USD (8 hours)
Review: "Sarah was our guide for our tour and she was awesome! She had a lot of knowledge and was very funny. The food was really delicious and adventurous although maybe a little too heavy on the meats for me (but that's a personal preference). She gave great recommendations for us to try for dinner that evening."
View Photos, Read Reviews & Check Availability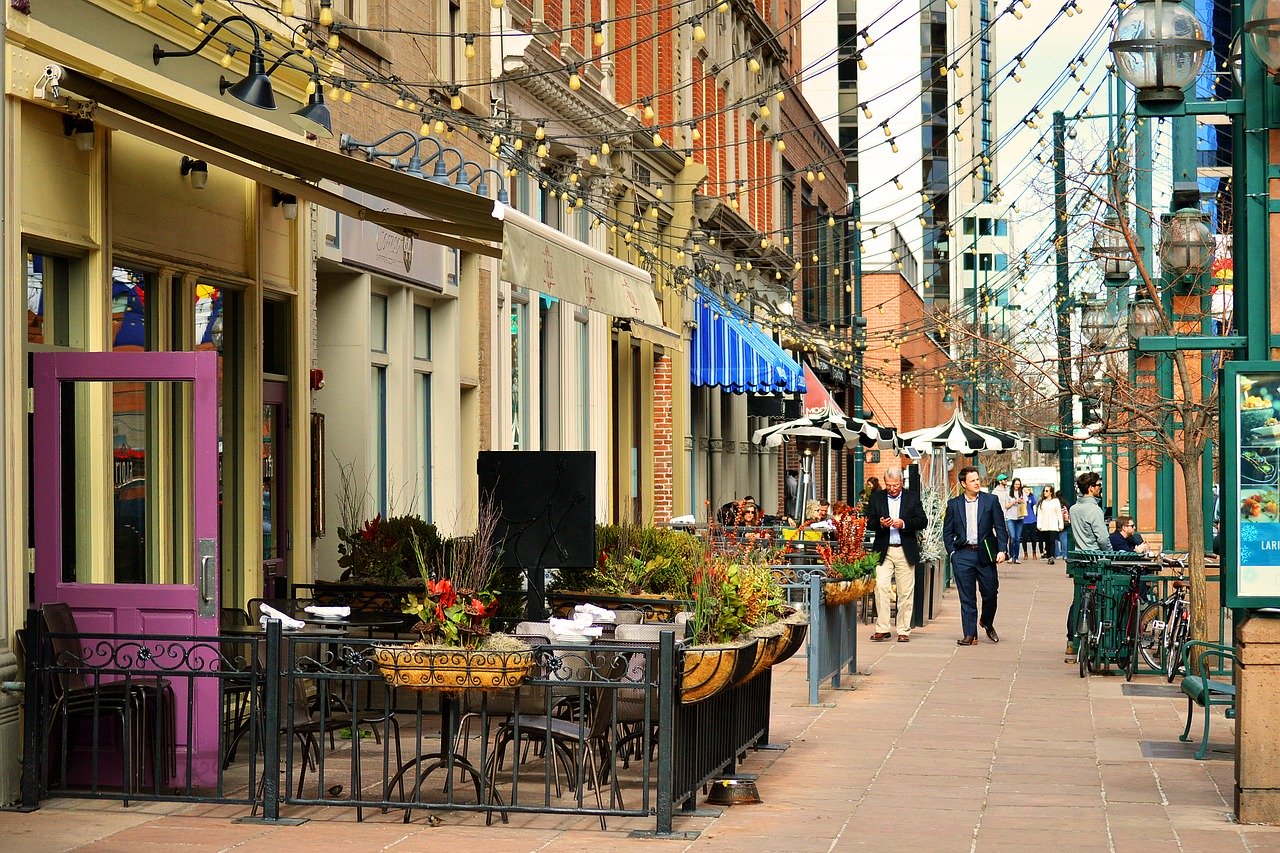 ---
Rocky Mountain National Park Tour from Denver and Boulder
"No matter what time of the year you visit the Rockies, you will always walk away with a unique experience. The Rocky Mountains are renowned for their scenery, peaks, alpine lakes, wilderness, and wildlife."
https://www.getyourguide.com/denver-l948/rocky-mountain-national-park-tour-from-denver-and-boulder-t178026/
Price: From $200 USD (8 hours)
Review: "Went on the trip to the Rocky Mountains last Saturday. An amazing trip and would highly recommend it. Our guide Ryan Dee was exceptional. He was a fountain of knowledge on the Rocky Mountains and delivered this in a very clear and distinct manner and was more than willing to answer any questions we had. It flowed very naturally as we moved along our journey. We enjoyed the stops along the way and the whole experience. The schedule ran perfectly within the times given. And enjoyed lunch!" – Mary, Ireland
View Photos, Read Reviews & Check Availability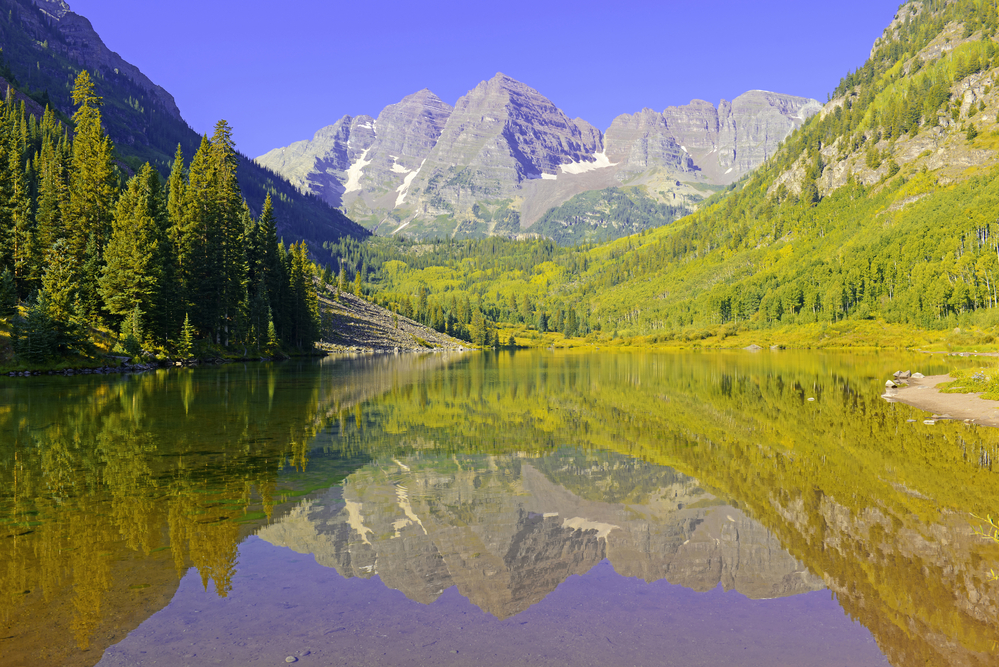 ---
Denver Mile High Culture Pass
"With this pass, get access to Denver's most fascinating attractions and museums, all for one low price. Save up to 65% and get access to 7 attractions that you can visit within 72 hours from first redemption."
https://www.getyourguide.com/denver-l948/denver-mile-high-culture-pass-t262957/
Price: From $50 USD (72 hours)
Review: "These tickets were easy to get and easy to use. We saw several events when we were only expected to see one so it was worth it. Great way to see Denver. Will do again! Next time I'll get the app as that is the easiest way to access, however the two sites we went to found us without problem." – Anonymous, United States
View Photos, Read Reviews & Check Availability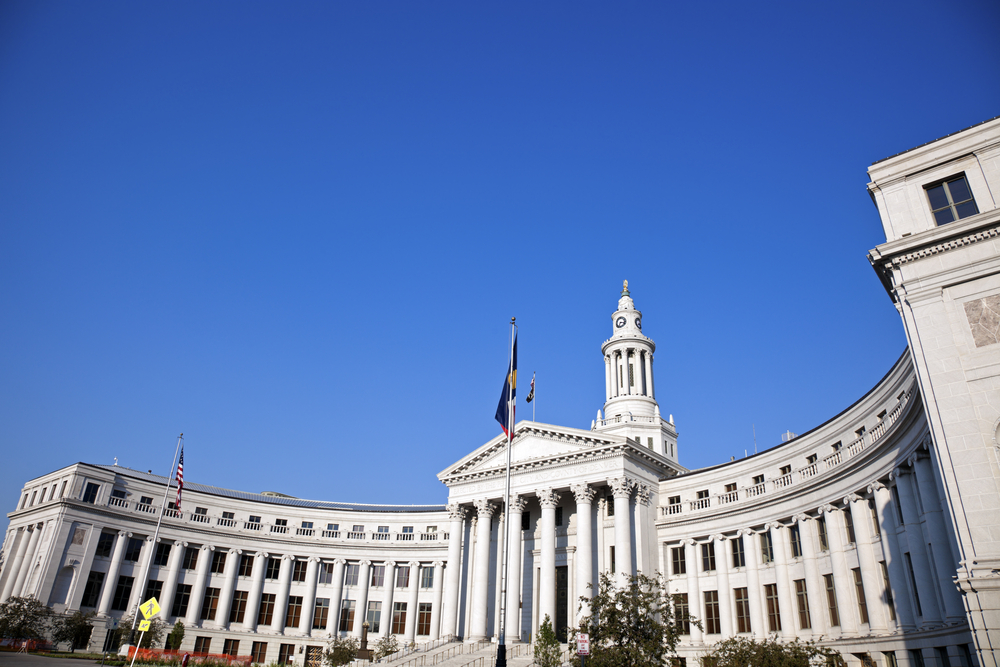 ---
Denver: Cannabis and Candy Factory Tour
"Get lit, get the munchies, and get your sweet tooth fix. Visit Green Dragon, one of Colorado's best marijuana dispensaries, on a 420-friendly party bus. Browse exclusive dope packages, then tour Hammond's Candy Factory and take a candy-making class."
https://www.getyourguide.com/denver-l948/denver-cannabis-and-candy-factory-tour-t324378/
Price: From $135 USD (3 hours)
View Photos, Read Reviews & Check Availability

---
Did I leave out any epic Denver AirBNBs?
The quality of Denver Airbnb's was that good that I had to rein myself in from making this list 100 long! However, if you have a standout Airbnb you think deserved to make the cut, reach out to me. You can find me on my email or my social media channels. I'll check out your property to see if I can add it to the Denver list!

---
Planning a trip to Denver or Colorado?
You've made a fantastic choice! There's really no place like it in the States! I've been to Colorado and Denver a number of times for fun and festivals, and I also have a bunch of content for the state on my website. From glamping to partying, these lists, guides and blogs should be mandatory reading before your trip to Colorado!

---
Final thoughts on Airbnb Denver Colorado
The quality of Airbnb's in Denver truly are another level of amazing. It made me want to get down there again ASAP! If you're after a chilled out, friendly and fun city to visit, you can't go past Denver. Be sure to slot in a day trip into the Rockies for some incredible sights you can't find anywhere else. Have an epic trip!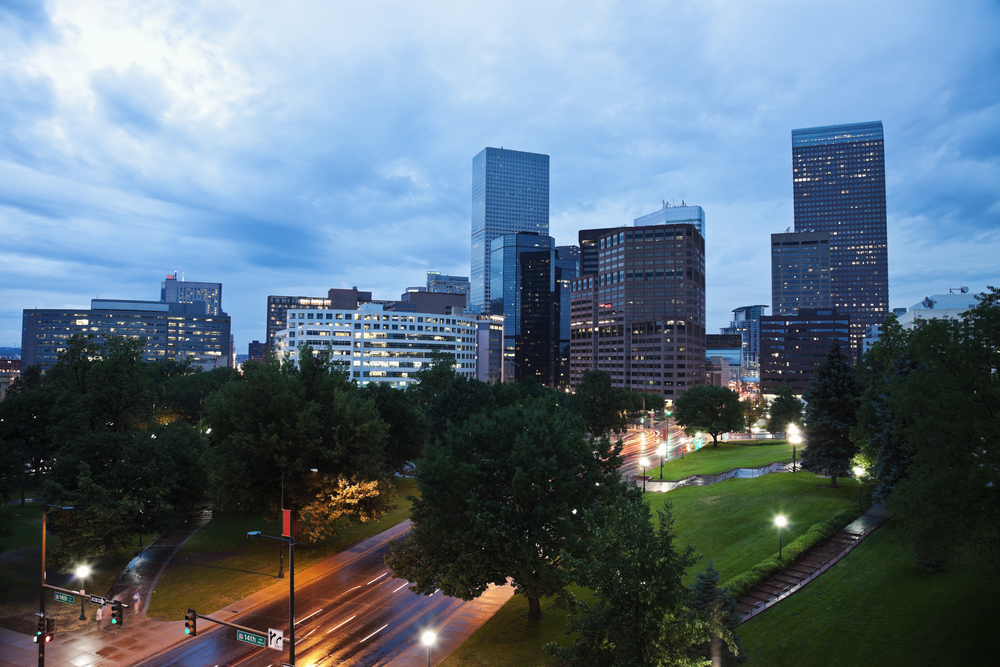 ---
Thanks for reading about these incredible Airbnb Denver properties!
Share this list with your Denver Airbnb travel crew!
https://www.jonesaroundtheworld.com/wp-content/uploads/2020/06/Best-Airbnbs-In-Denver.jpg
667
1000
Guest Contributor
https://www.jonesaroundtheworld.com/wp-content/uploads/2017/03/logotry-1-1-300x106.png
Guest Contributor
2020-08-09 22:33:14
2021-04-28 13:59:20
17 Best Airbnb Denver Vacation Rentals For A Mile High City Experience